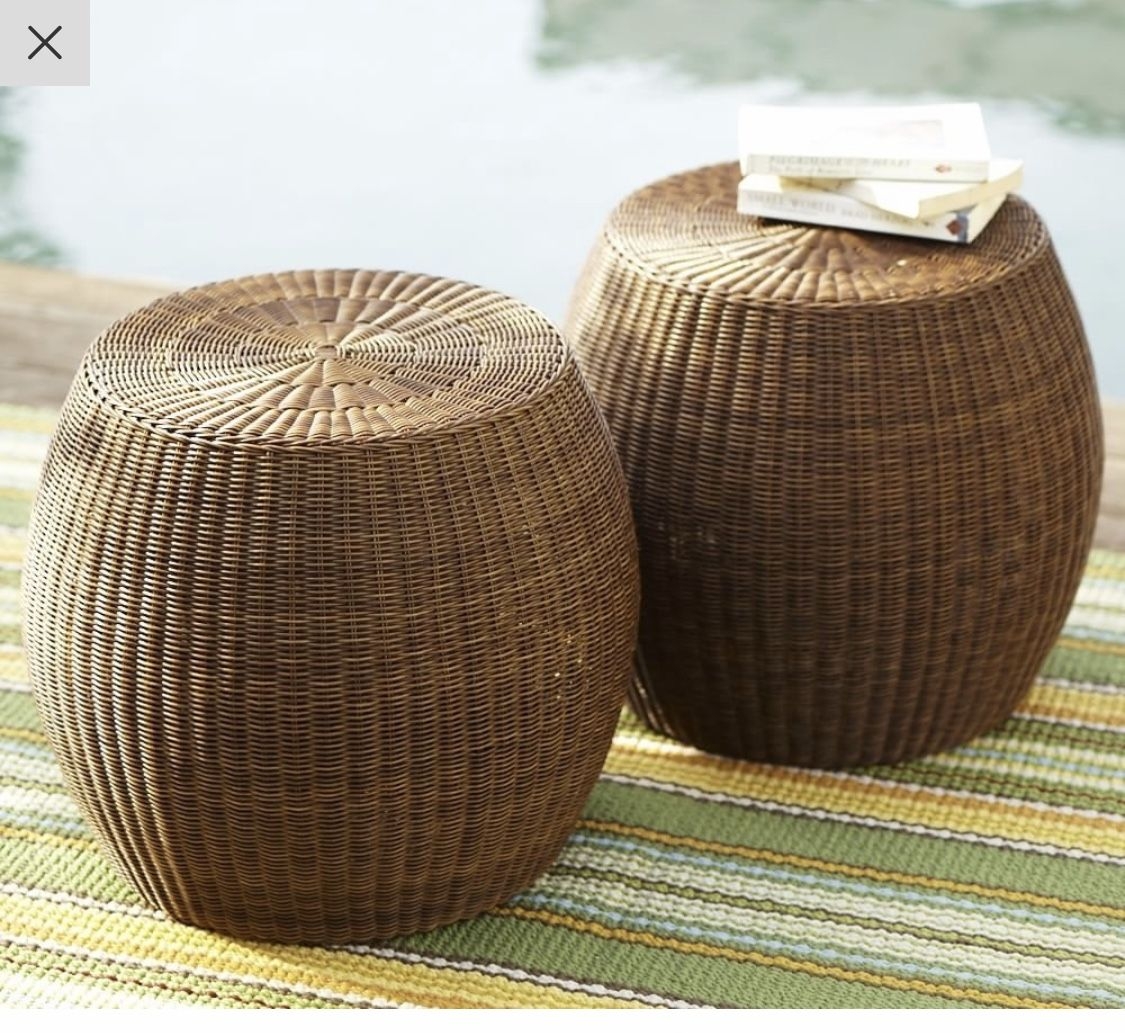 Palmetto all weather wicker accent tables
As you can see, plastic does not always look artificial. It is close to naturalness, thanks to the beautiful wicker with warm shades of brown, from which the rattan accent end tables in the form resembling drums were made.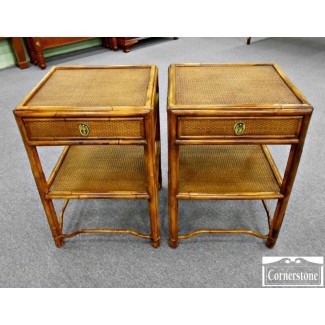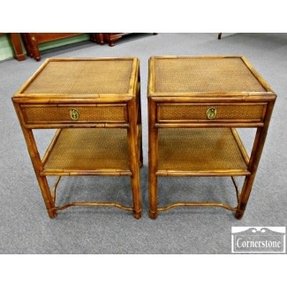 Add a bit of charm and warmth to your bedrooms with this pair of rattan bamboo end tables. Each of the is finished with the characteristic mesh. Each contains also a handful bottom shelf for storage.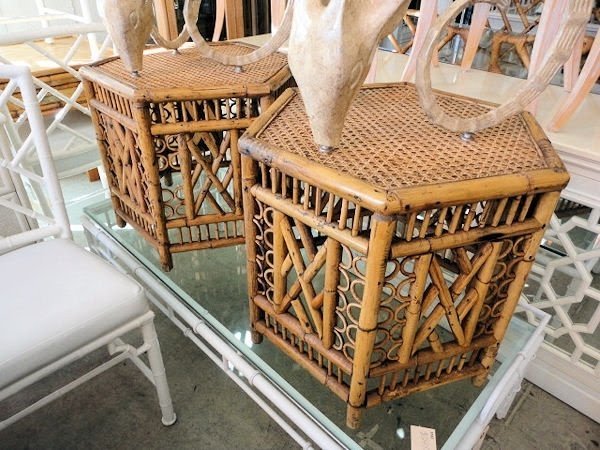 With this simply stunning pair of rattan end tables you will get a perfect option of elevating the look of your interior, while taking excellent care of the functionality as well. They come with the distressed finish and sport the unusual shape.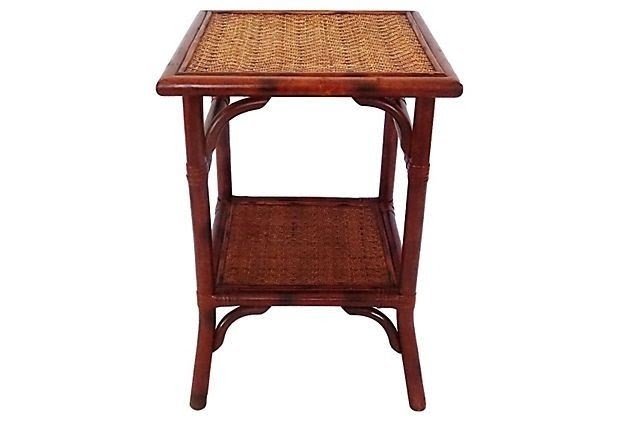 This characteristic accent table distinguishes itself with the rattan finish, combined smoothly with wooden, curved frames. Its classic design features two tiers, which can be used to store various bits and pieces.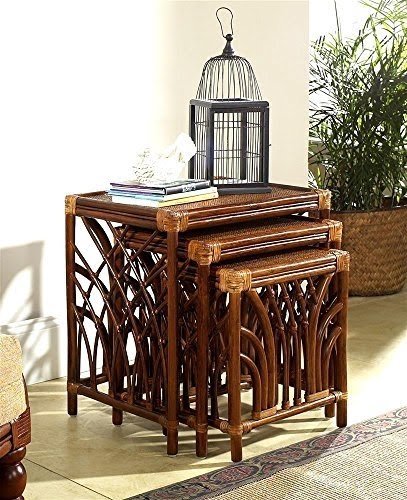 Made of rattan nesting tables is a perfect combination of functionality and beautiful appearance. The whole finished with solid wicker is durable and can be a great end table for any decor of the living room.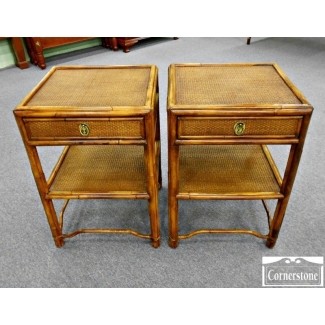 Feel free to transform your living room by using this excellent end table. It's very beautiful and elegant, including a durable rattan frame with stylish scrolls, that supports a rectangle top made of tempered glass.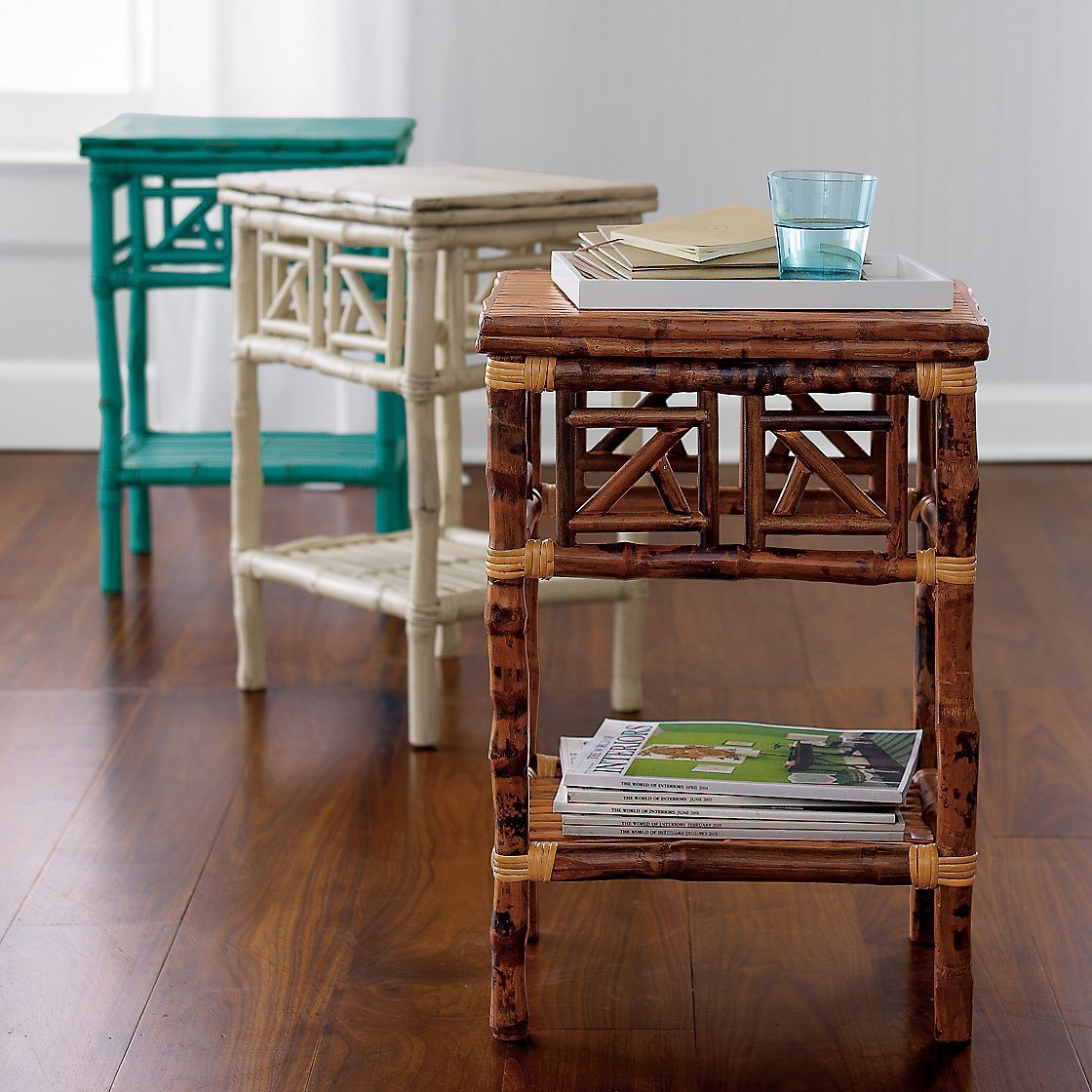 The set of rattan end tables. The precise pattern on the backs suggests the Hawaii style. It could be placed in the bedroom, but also could play a great role in the living room. I would like to have it at my home.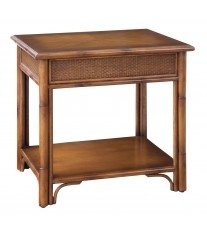 A small end table that saves space and looks very attractive in different stylizations. Its small rectangular top is paired with a lower storage and display shelf. The whole rattan construction is lightweight, but durable.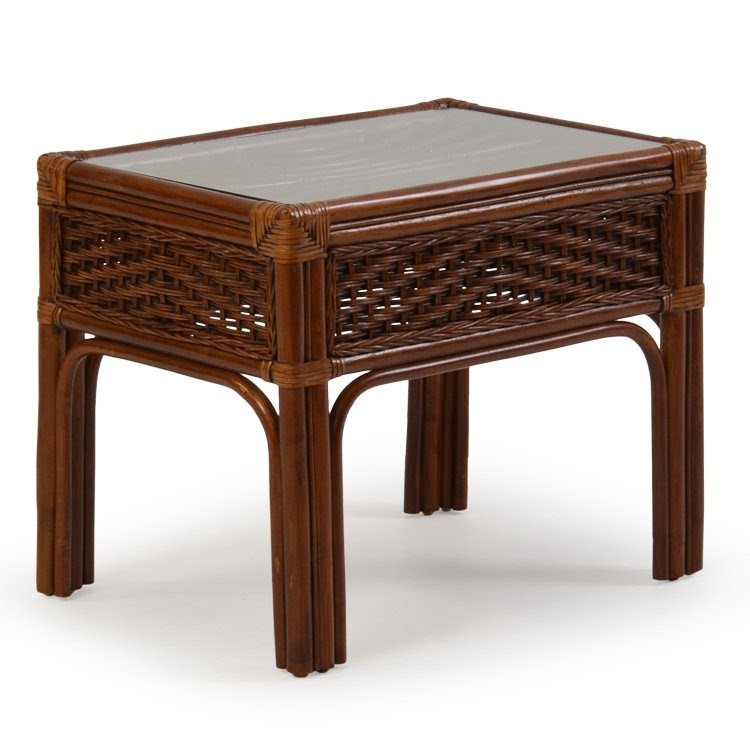 Casual rectangular end table with bentwood legs and rattan details. 3 types of finish available. (pecan glaze, whitewash, natural). Goes perfectly with the Islamorada set offered by the same manufacturer.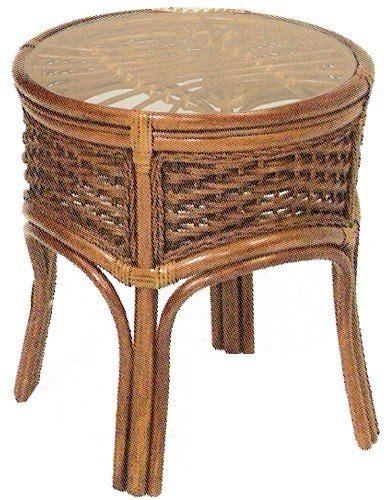 This round style rattan end table adds a unique touch to any beach or ...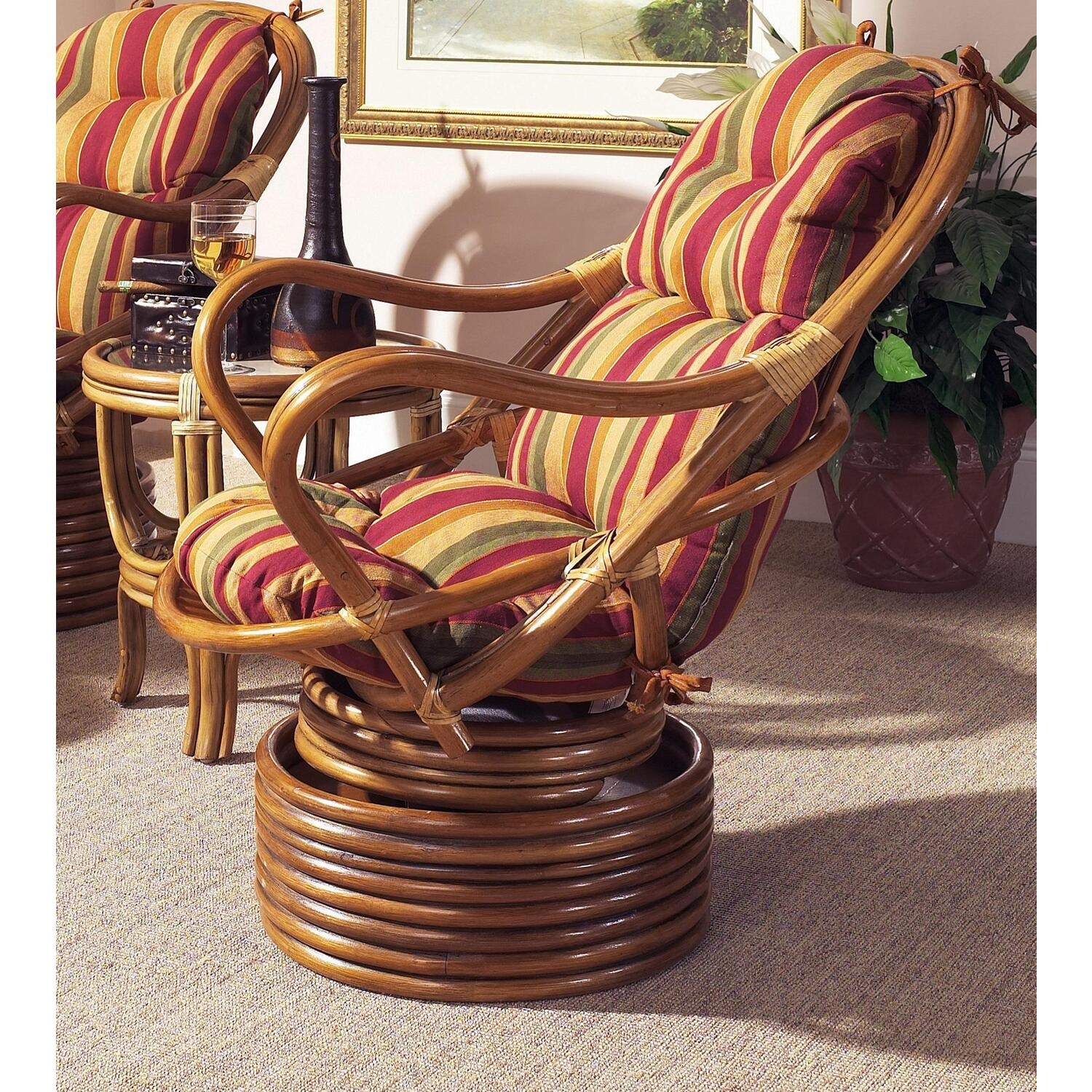 It is a fantastic side table that has got a round glass top, royal oak finish, solid construction and classic design. It adds beauty, style and elegance to your living room and outdoor area.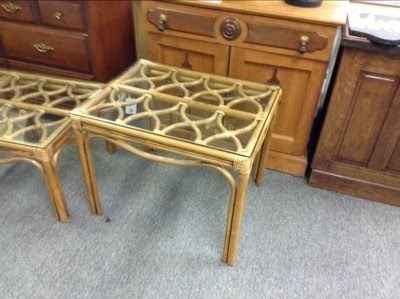 Following the principle that the furniture material is as interesting as their form, it is worth paying attention to this rattan end table, which is composed of strong, thick piles of rattan, which, however, subtly intertwine under a square glass top.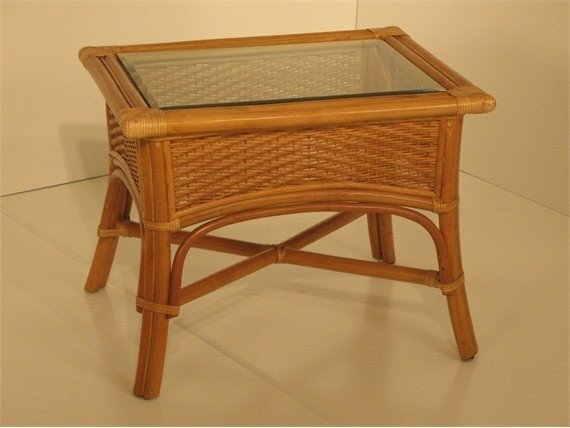 Rattan End Table Lakeworth #wicker #sale #closeout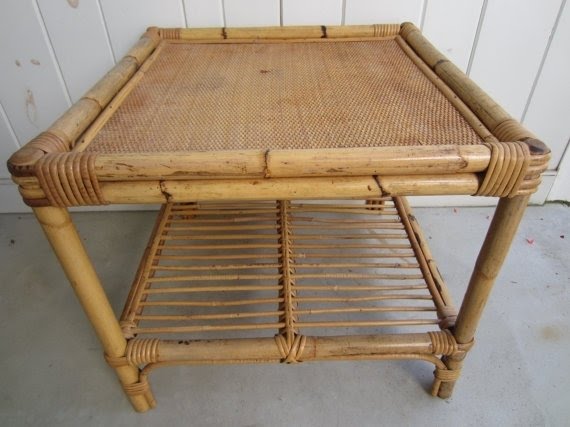 Vintage Bamboo / Rattan End Table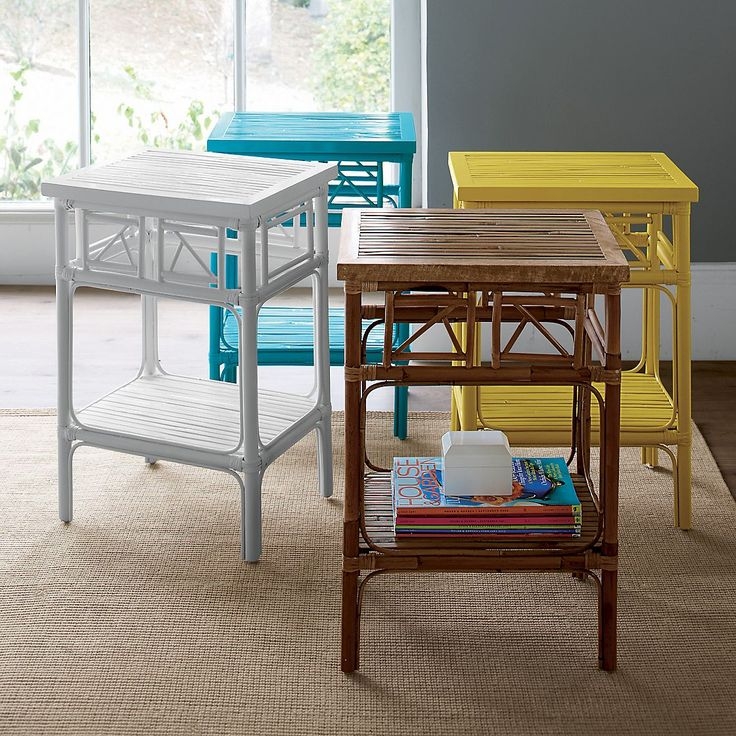 When you need space, but also need a table -think about slim rattan tables. All proposals have pastel colors, perfect for spring. Perfect decoration and a place extra shelf iwhere you can store newspapers, or decorations. White, blue, brown or yellow.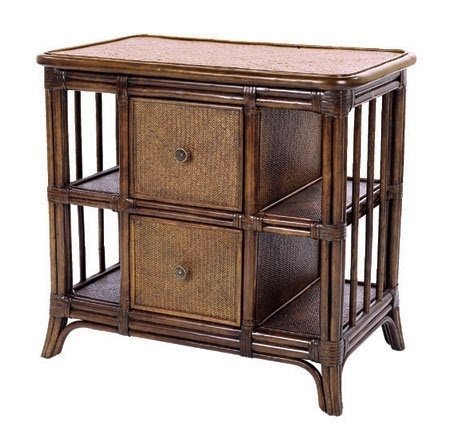 A lovely end table that sparkles with flawless design and timeless elegance. The whole is made of durable rattan for long-lasting usage, featuring a round edge top, open shelves, and storage drawers with decorative pulls.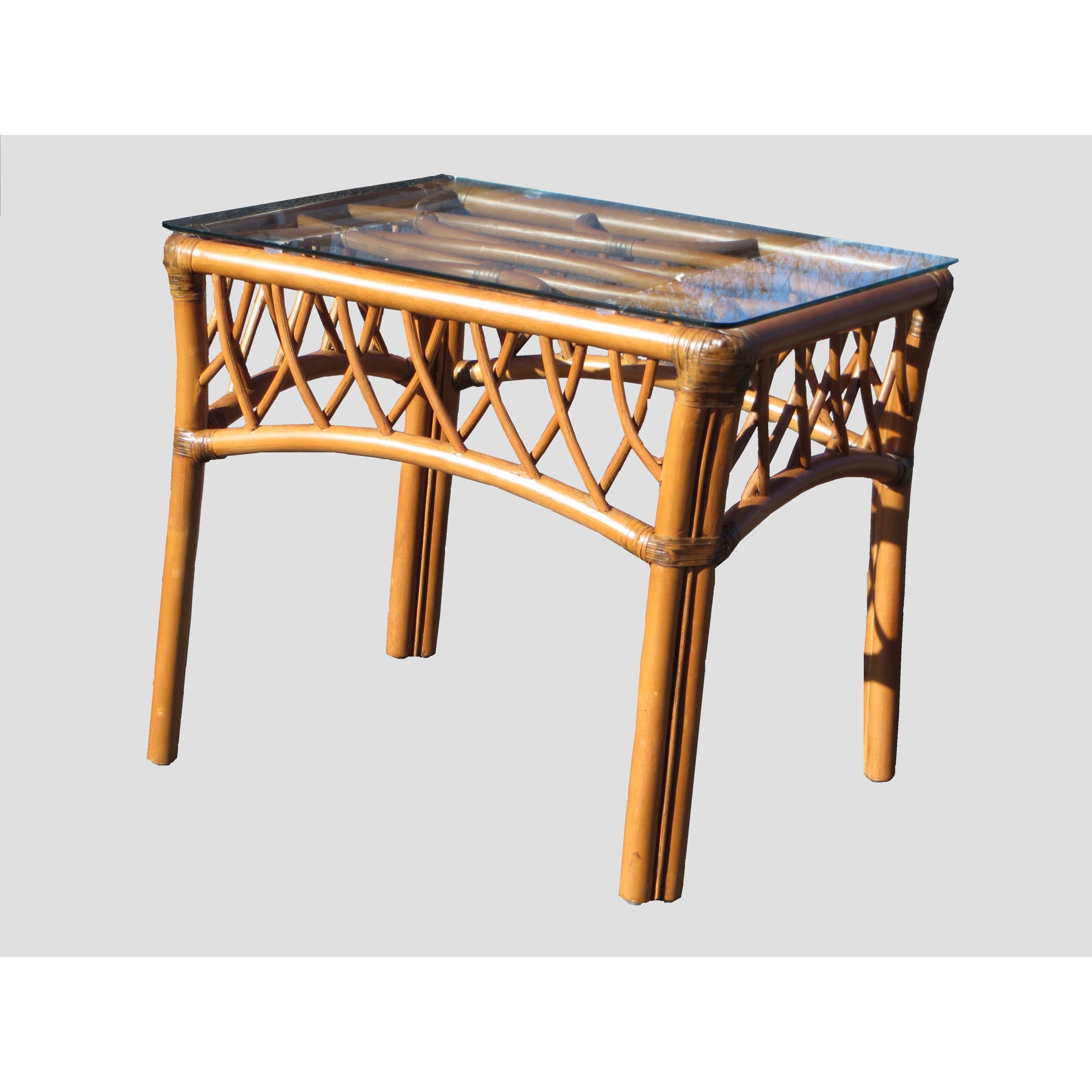 Featuring the lay on glass top and the rattan structure of the highest quality this end table sports a design simply packed with appeal and charm and will make for a nice accent for your rustic styled interior.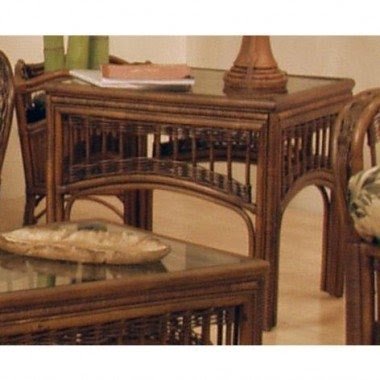 Hospitality Rattan St. Lucia Rattan End Table in Antique Finish - 909-1315-ATQ-ET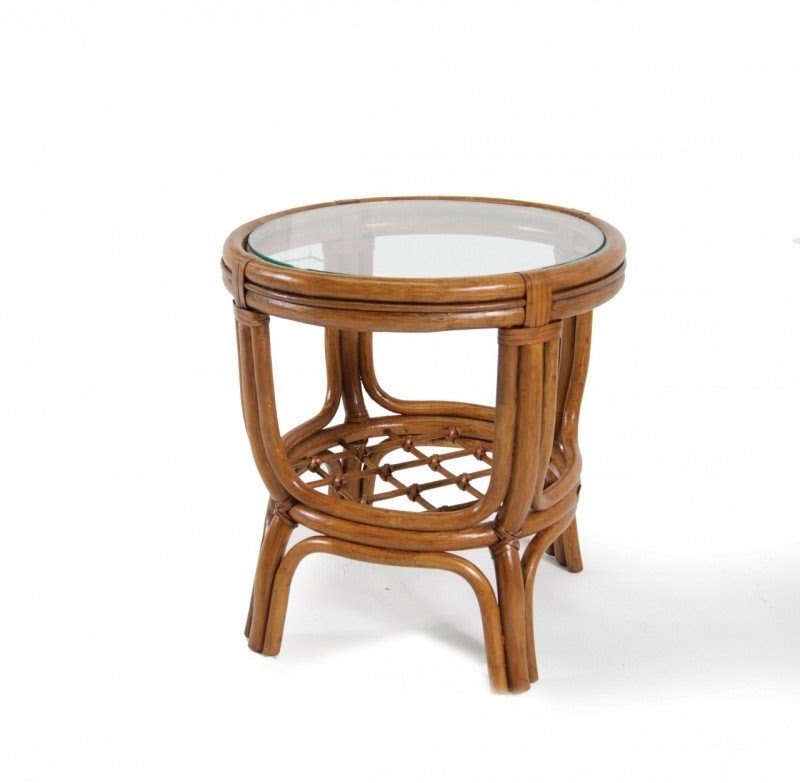 Boca Rattan Delta Collection Round End Table with Glass Top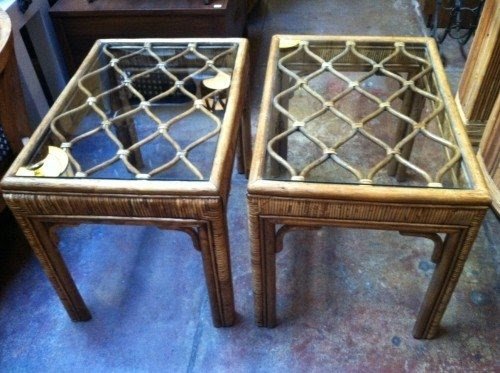 Each of these vintage rattan end tables has a beautiful design and a glass top. Matching coffee table is available.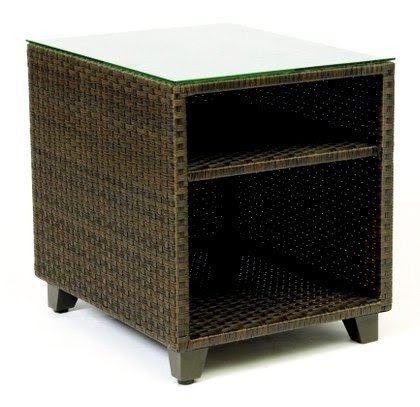 This Aesthetic Woven End Table with Glass Top can also be used as a convenient storage compartment, or a nightstand. The table provides one shelf that splits the cube into two spacious storage areas, and sturdy legs to ensure proper stability.
This is a two-tiered side table that is perfect to display your favorite accent pieces. It has got a country and rustic design, natural rattan construction and dark neutral color. It fits to any style and décor.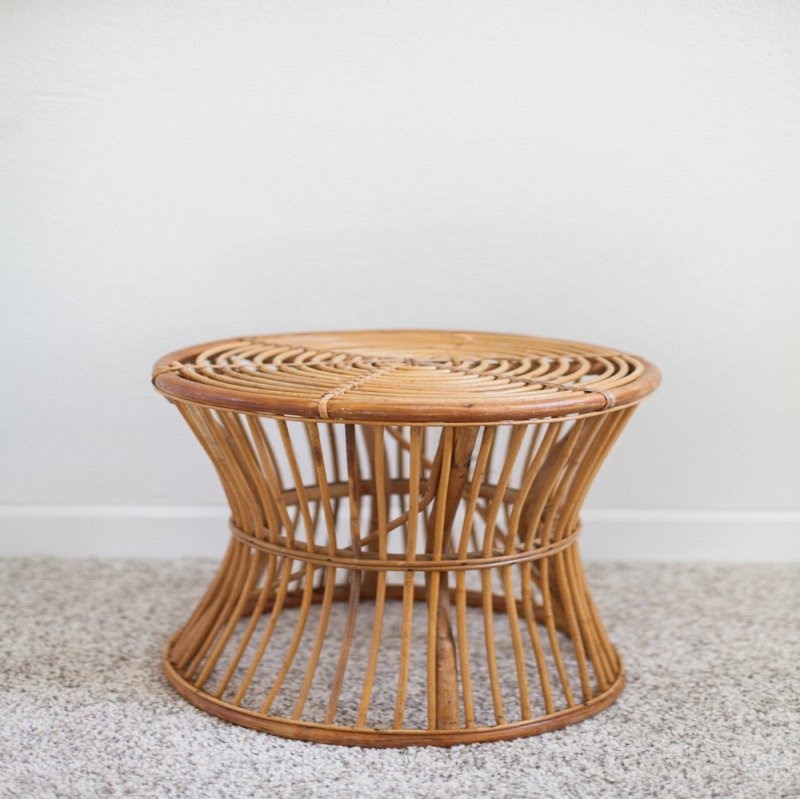 This round end table enhanced with its warm and cosy rattan finish. It will be a great accent in any coastal decor, fitting perfectly well to your summer house or will help you create a rustic, bohemian vibe.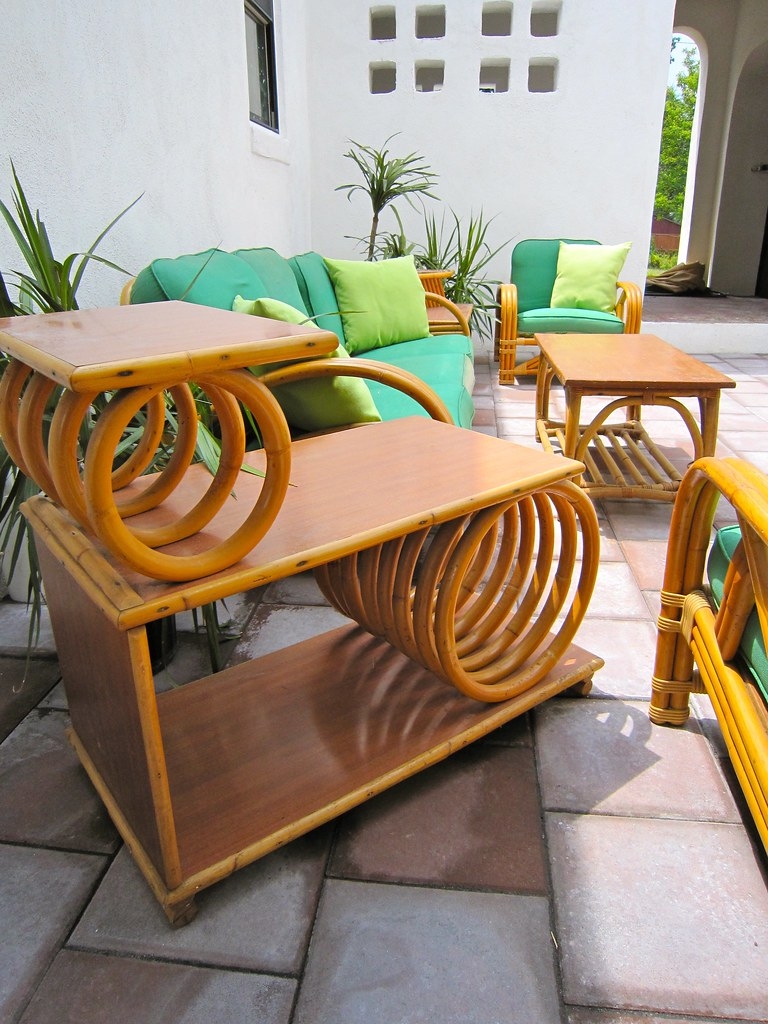 Bring tropics closer to your modern themed interior with this versatile, yet totally extraordinary two-tiered end table. Taking what's best from vintage with rattan detailing, this table is sure to grab compliments.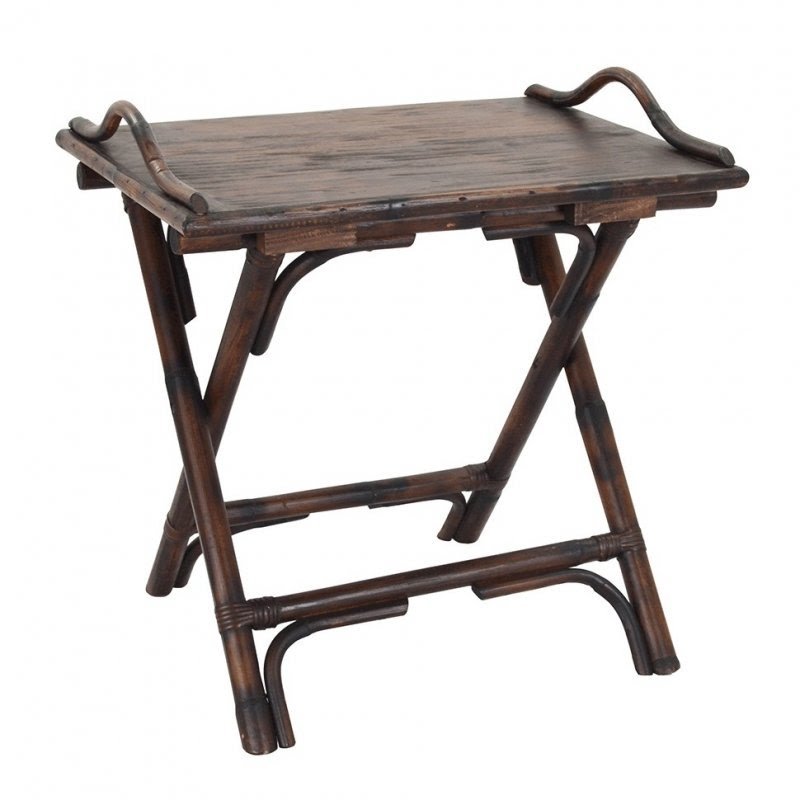 Rattan End Table | Wayfair $300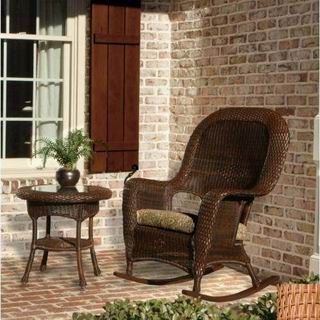 Splendid choice for patios, backyards, and gardens – this 2-Piece Rocker & Side Table Set is consisted of 1 wicker rocking chair and 1 square table for outdoor use. Wicker design is sturdy and reliable; resistant to stain, water, UV, crack and split.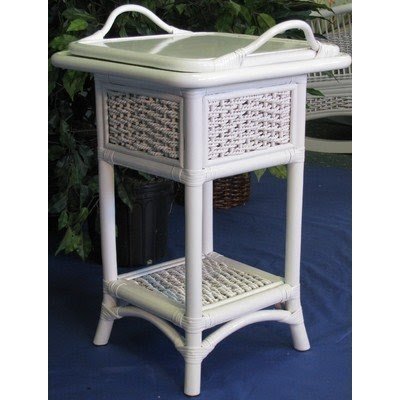 Tray table made of wicker. Square top is fitted with convenient handles for easy carrying. Ideal for serving sancks, drinks and more. Neutral and functional design for all kinds of interiors.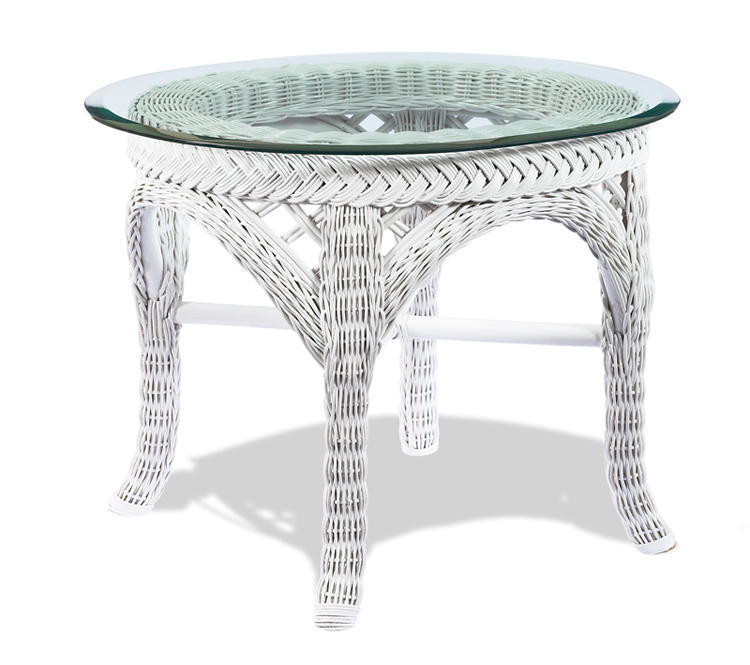 With this stunning wicker end table that sports the glass on its surface space and a strong rattan frame you will beautifully decorate your interior. It comes with the polished edge on the glass and is your sofa's or loveseat's best friend.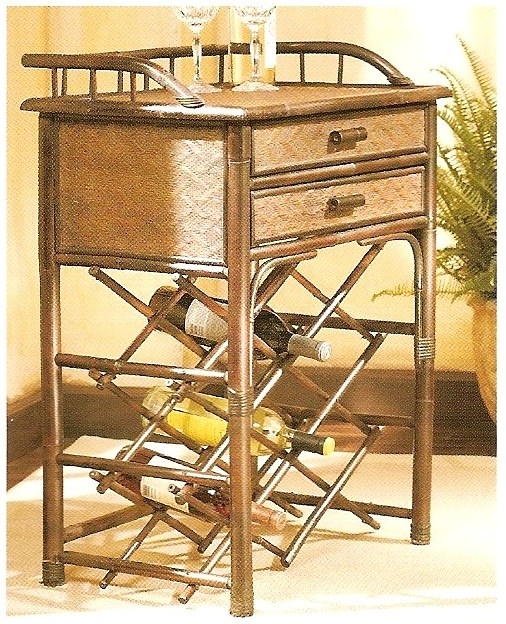 A fine piece of furniture, characterized by a bamboo frame with rattan panels. The end table includes a top in shape of a serving counter, 2 storage drawers with bamboo pulls, and a capacious wine rack underneath.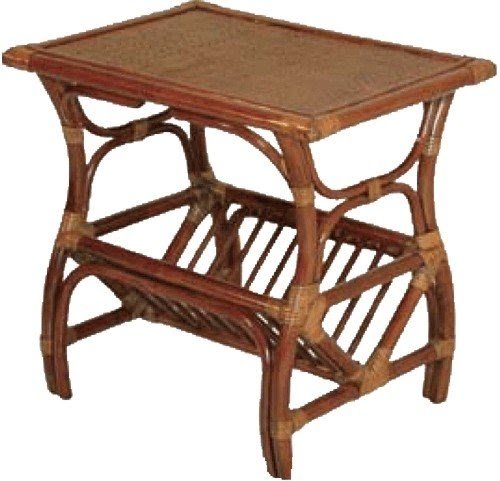 Available in whitewash, pecan, or natural finish, this small end table will be a classic complement to any beach or tropical decor. It features a practical storage basket for books and magazines. It measures 25"W x 17.75"D x 23"H.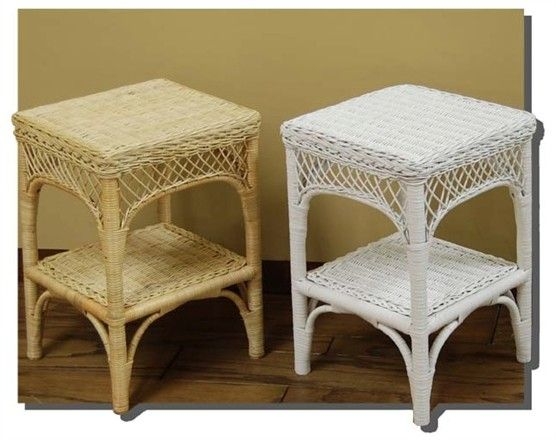 This small wicker table sports a beautiful design and can easily serve as an end table in your living room or even on your patio, since it will work with the outdoor furniture set splendidly and elevate their look.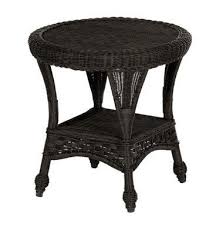 It is a set that includes two wicker end tables. They have got a cappuccino finish. They are very easy to clean with soap and water. They measure 22 inches high, 22 inches wide and 22 inches long.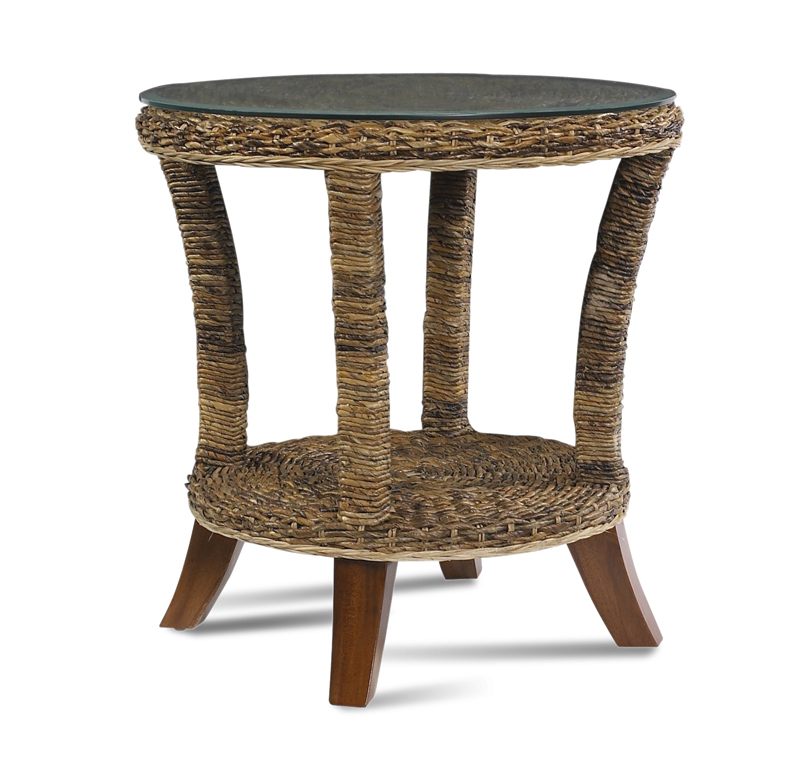 It is an exotic and tropical end table that has got a round top and is made of seagrass. This product is designed to beautify your home décor. Everyone will tell you how great it looks in your living room.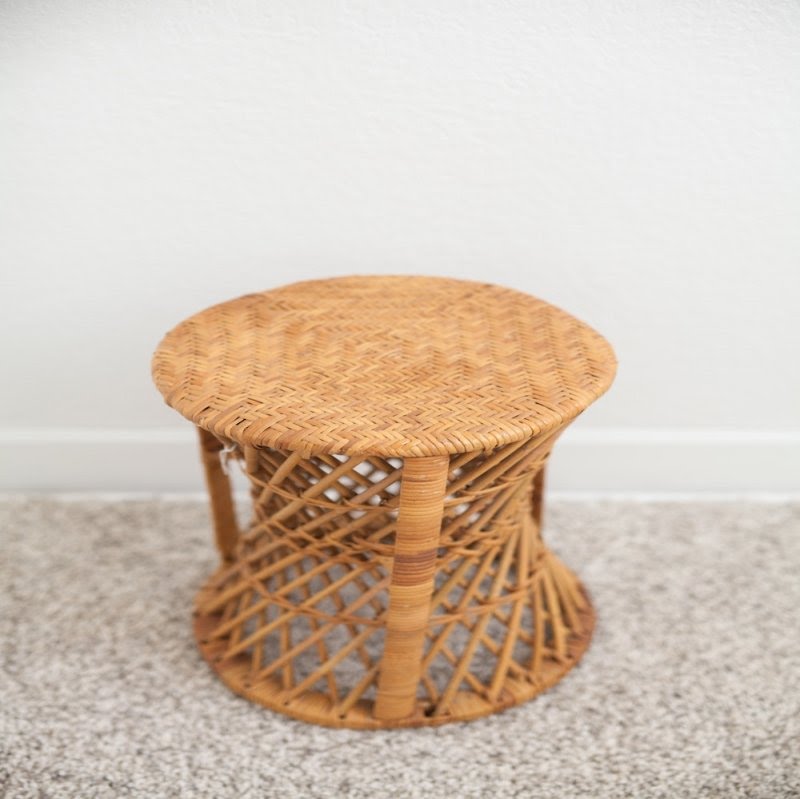 Small sized end table / round ottoman, crafted out of natural rattan. The top sports thick rattan weave padding showing off a unique herringbone pattern. The wicker weave is wrapped around metal frame.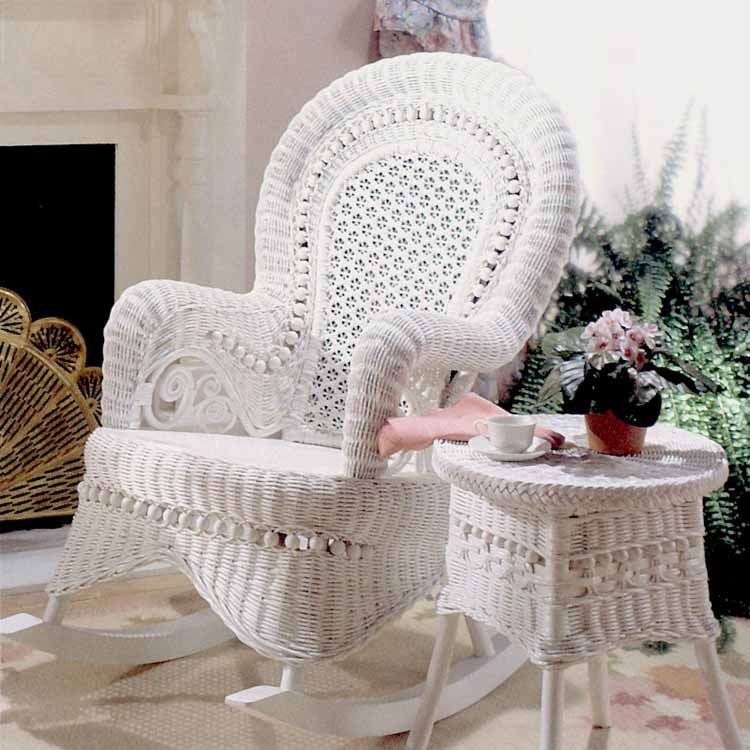 Lovable vintage design makes this white wicker set distinctive. A Victorian setting just calls for a duo like this. Rocking armchair accompanies a round accent table on four legs that are slightly splayed.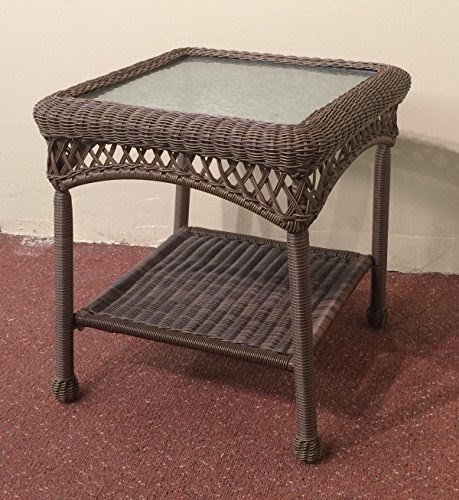 The wicker end table with the glass countertop. Such a beautiful piece of furniture will fit perfect to the covered patio or living room. The shelf under the table will be a great place to put the actual newspaper.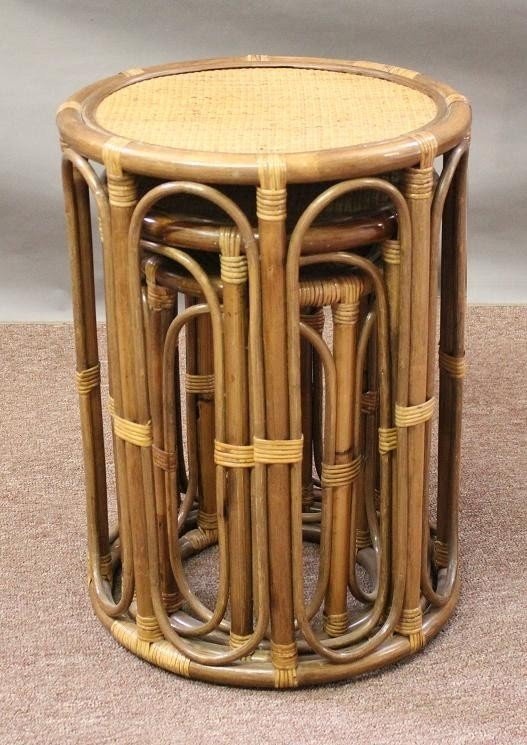 This is the Aruba Rattan Stacking End Tables Set.
Rattan end tables, drawers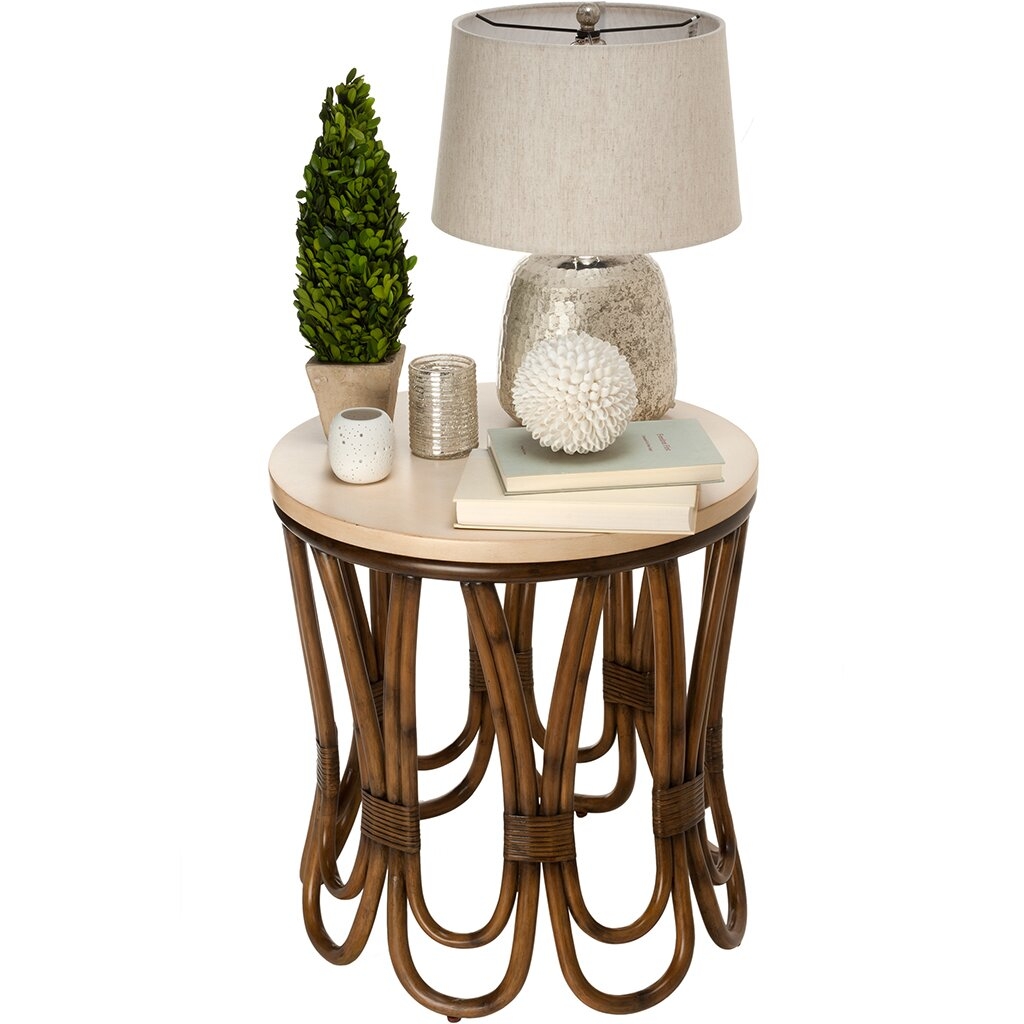 A unique contemporary end table featuring a frame crafted of natural rattan in brown tones. Its base is composed of 8 elongated double-loop vertical supports with rattan bindings. A round top is of creamy artificial parchment easy to wipe clean.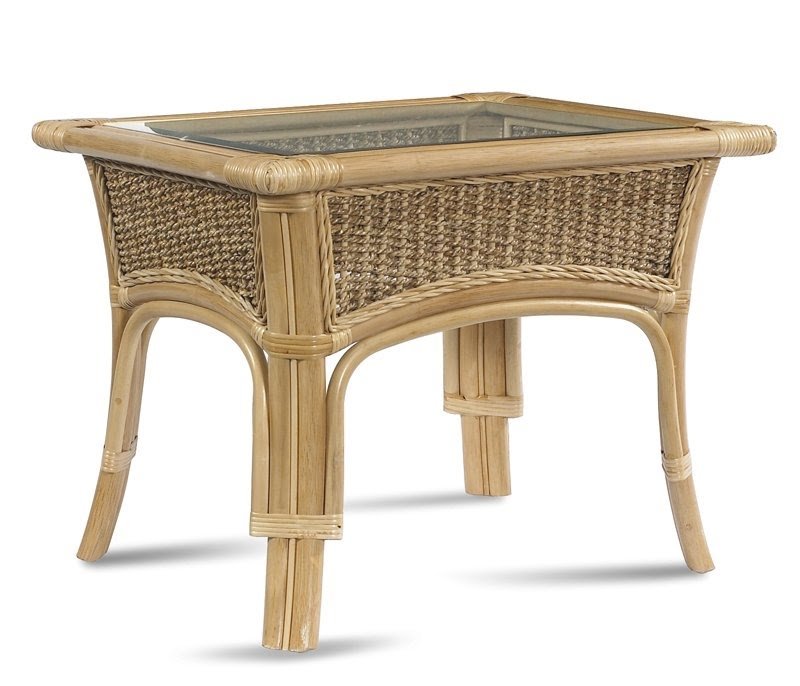 An elegant traditional end table of natural materials. Its frame of sturdy rattan poles with wicker bindings features gently curved legs and heavily bowed stretchers. Sides are of woven seagrass. A rectangular clear glass top has a rattan frame.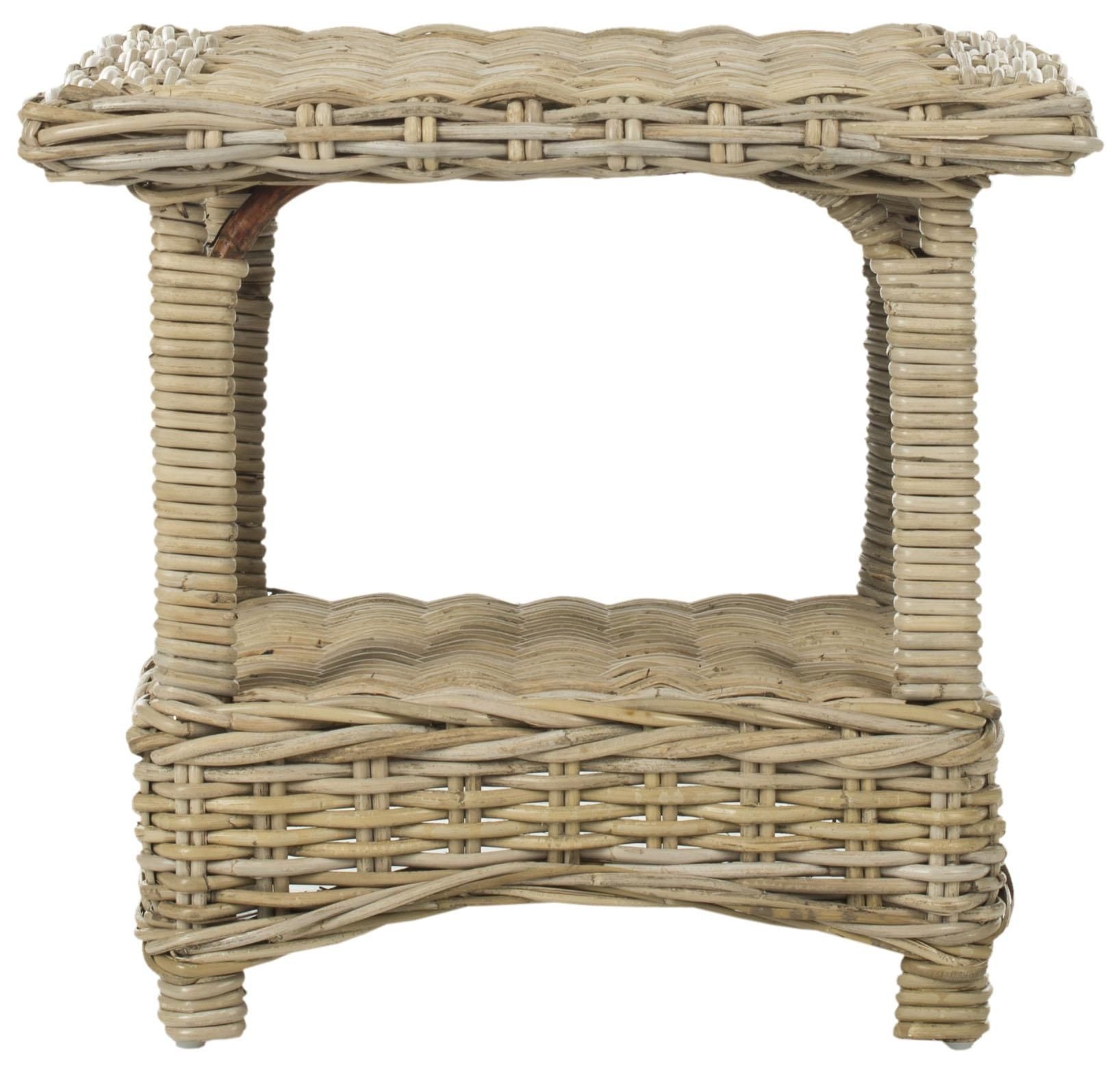 Kingston Rattan End Table brittany stiles los angeles apartment. white walls, vintage rattan mirror, original art work, re covered gray vintage sofa, white Asian cocktail table, faux bamboo metal end table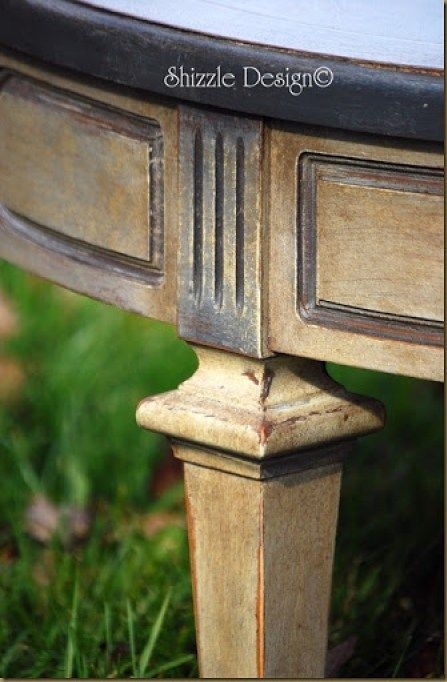 Bowen Rattan End Table in White