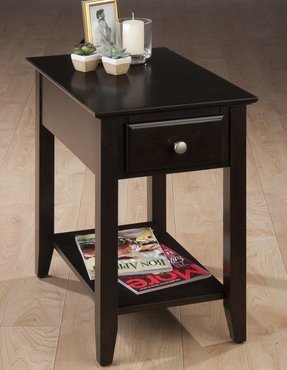 End Table
A touch of solidity and simple style in the house. It is an end table that features a durable wooden construction. Its lower part has got a spacious rectangular storage or display shelf. Its top is equipped with a small drawer.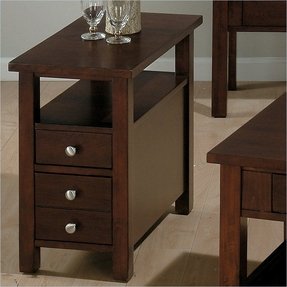 Small chairside table featuring three drawers and shelf. Thanks to this fact it provides ample storage for many useful items such as office utilities. Additionally, it's made of Asian hardwood and cherry veneer.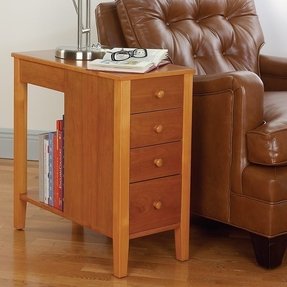 End Tables With Drawers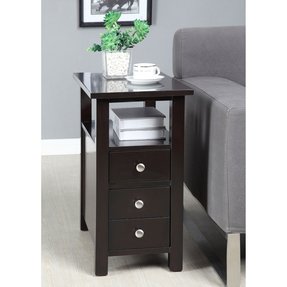 End Table
This end table will lend a touch of modern elegance to your ambiance. Whether in master suite or in living room, it provides some additional space to store miscellanea, and to display paperbacks thanks to the shelf under the top.
A smart DIY alternative for a classic drawer. Made of old pallets, it looks minimalist and original. It offers plenty of storage space. Together with a traditional table lamp it creates a warm, rustic atmosphere.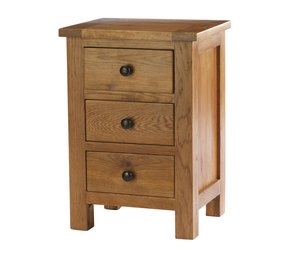 Home » Canterbury Modern Oak Small Three Drawer Bedside Table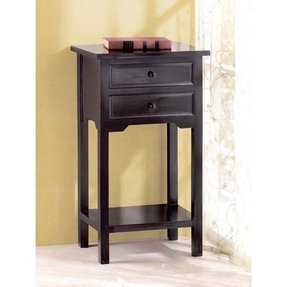 A small table that plays a functional role in any house. It serves as a side table or a phone stand. The frame of this table is made of pine wood. It includes two storage drawers and a lower open shelf.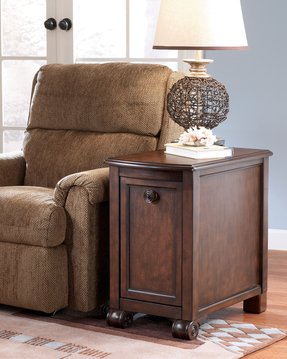 You just purchased a comfy recliner, and now you are looking for a nice addition in the shape of a side table? We have one just for you. This Chair Side End Table in Rich Dark Brown Finish stands on nicely-scrolled legs, and also offers a convenient pull-out tray.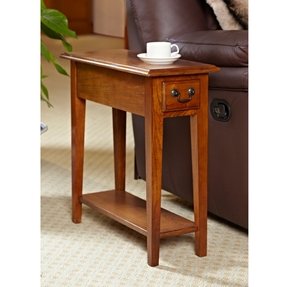 End Tables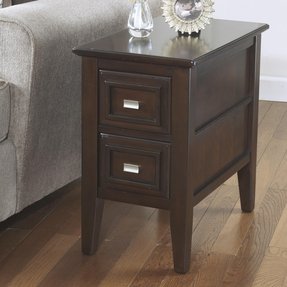 Dining Room Groups Tables China and Server Cabinets Buffets & Hutch ...
Modern Black Wood Rectangle Shaped Chairside Sofa End Table W Shelf 2 Drawers
Rectangle shaped end table - when not much space between a sofa and an armchair is left. Narrow, but deep, the table offers some flat surface anyway, and two drawers add to storage capacity. Dark wood with silver hardware.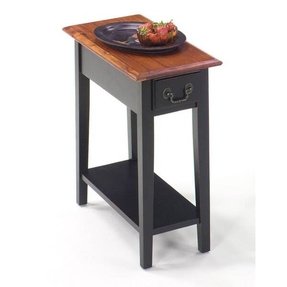 Chairside Table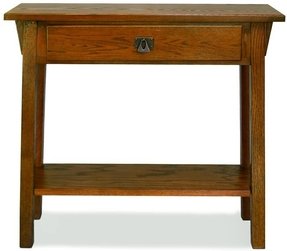 Are you a fan of extraordinary stylish and intriguing solutions? Then, you're gonna fall in love with this amazing and simple console table. It's gonna bring you an unusual design and a great functionality.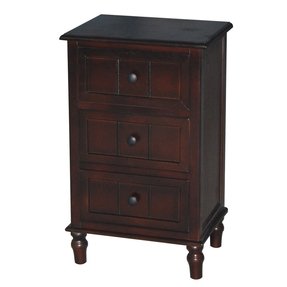 End Table III
It is a very classic bedside table. It has three small drawers that are opened by ornamental, small holders. The product is made in a dark brown color. Perfect for the bedroom, but will also work in the office and living room.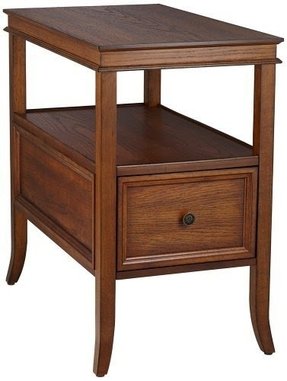 Use this beautiful small table as an end table or nightstand - featured drawer will storage all bedtime accessories or newspapers. Its durable construction was crafted from a manufactured wood and finished with cherry veneer.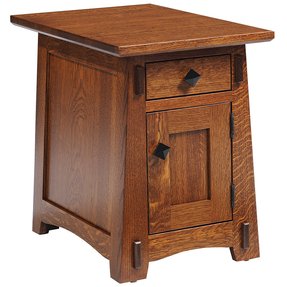 Olde Shaker : Chairside End Table - 1 Drawer, 1 Door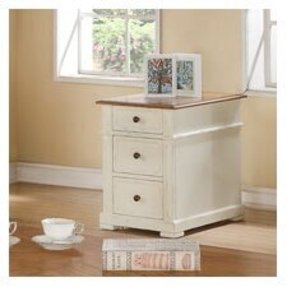 Brighton Chairside Table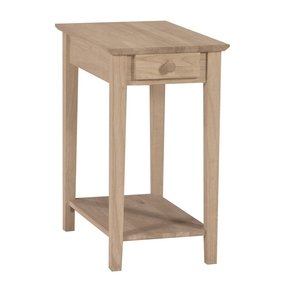 A simple but nice-looking traditional side table crafted of natural-finished wood. It has tall straight angular legs, a square shelf at the bottom and a small drawer (with a round knob) under a square top with bevelled down edges.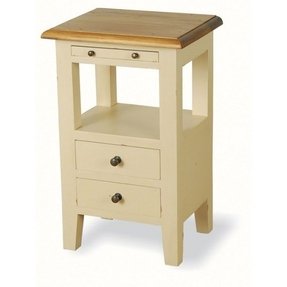 French Painted Narrow Side Table | 2 Storage Drawer | Available in 11 ...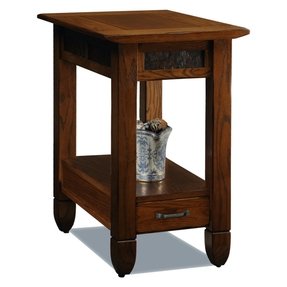 Narrow Chair Side Table ...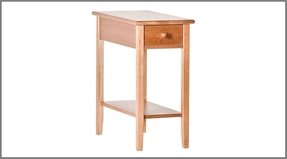 Side table in neutral form. It is completely made of wood. Includes open shelf and drawer for storing needed items. Great addition for the living room, bedroom, lobby, hallway and more.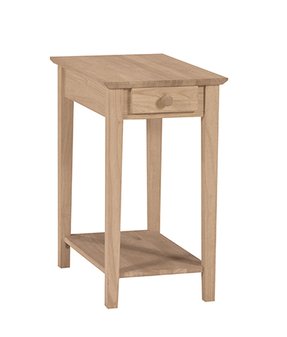 ... Narrow End Table-Nightsta nd-Accent Unfinished Solid Wood w/ Drawer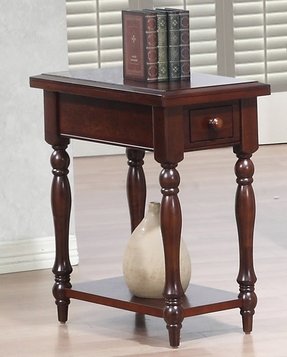 Quails Run Chairside Table
It is a traditional chairside table that is a fantastic addition to any living room area. It fits to any style and décor and has got a one drawer. You will be impressed how beautiful this table is.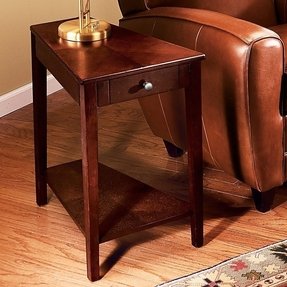 Chairside Snuggler (with drawer) - End Table - Levenger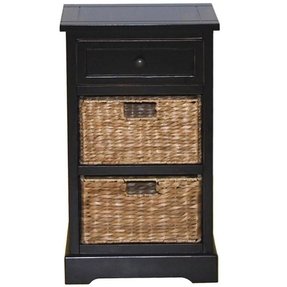 End Table I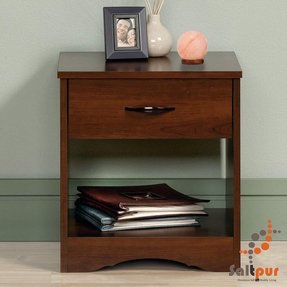 Simple elegant model of the cabinet makes the space around the bed becomes functional. The soft-closing drawer gives comfort in use. The perfect place for a book, lamp and all the things that you need to have on hand while being in bed.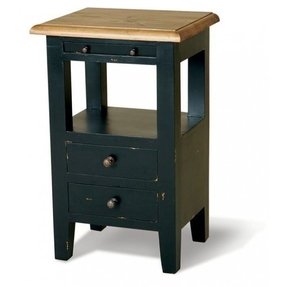 French Painted Narrow Side Table | 2 Storage Drawer | Available in 11 ...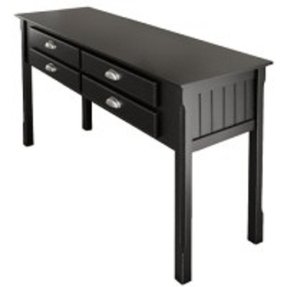 This piece of furniture is a solid table created for use in halls and other indoors. It plays a storage and display role in the house. This rustic stool has got a solid beechwood frame and it includes four storage drawers.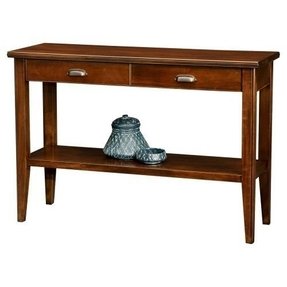 This is a console table that features a durable wooden construction. It is very stable and supportive. The table has got a rectangular top, two storage drawers and a lower storage or display shelf ideal for different decorative items.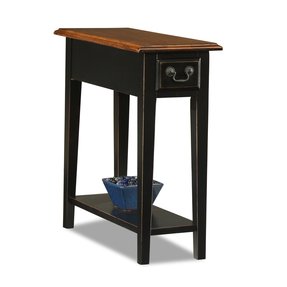 This small side table is slate finished. Constructed of solid ash wood and oak wood veneer. Easy assembly. 10" width and 24" D x 24" high. Has hand applied multi-step slate finish. Lower display shelf for your favorite décor item.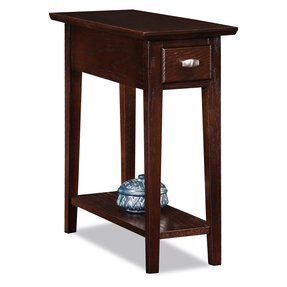 This compact end table will add the class in small apartments. Made from solid Ash wood and Oak with hand applied finish with drawer for small items and extra shelf for favorite decoration is simple trim of the decor.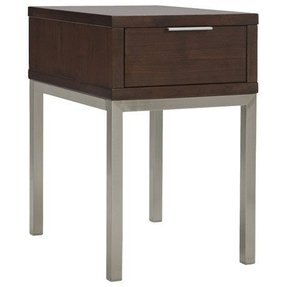 Signature Bedside Table 1 Drawer Narrow in Walnut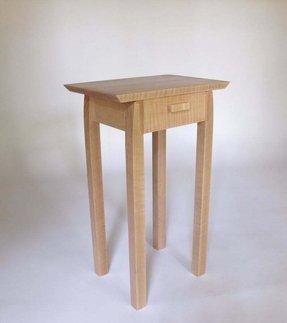 Pair of Nightstands Small Bed Side Tables Set by MokuzaiFurniture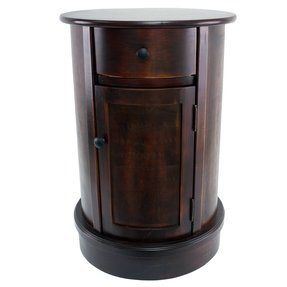 End Table
Functional and easy to fit in any possible corner of your interior, this beautifully crafted end table easily compliments the decor and lets you add some more style. It offers one, spacious drawer and the unique round design.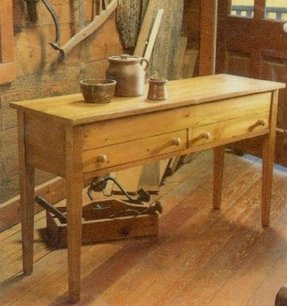 Narrow Table with Drawer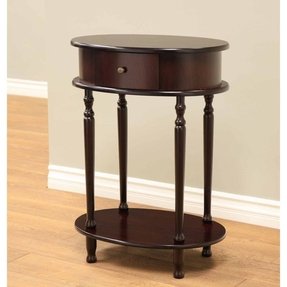 End Table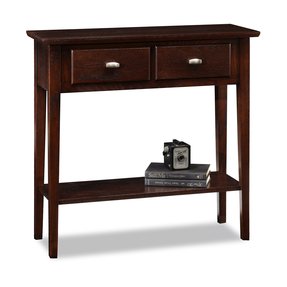 Favorite Finds Hall Console Sofa Table
A small console table that improves the decoration of any room thanks to its neutral colour. It has got two drawers and an open shelf - these elements provide additional storage space. The product is useful especially in small areas.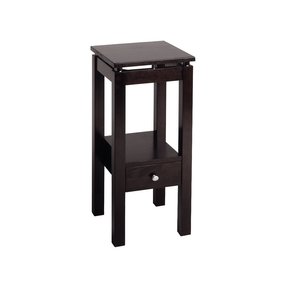 Phone stand fitted with open shelf and drawer for storing personal items. It is completely made of wood. Neutral design for all kinds of interior. Received very good recommendations from satisfied customers.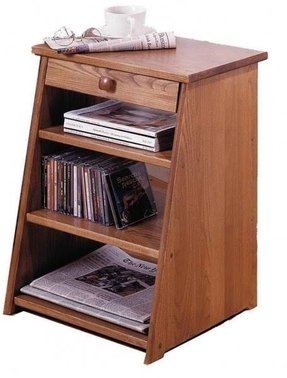 The Periodical End Table for your everyday newspaper. A built-in drawer along with three open shelves provide ample space for storing items. Crafted from sustainable Northeast hardwood - golden oak is a good choice.

It is a very interesting and practical end table. It consists of a low shelf, two drawers and countertop, so that it can be used both, to organize your trinkets, and to use it as a platform for flowers or decorative container.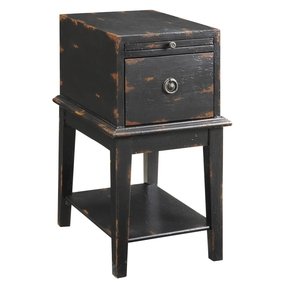 Fairhaven Company Lillian Cabinet In Black
This small size table might become a nice accent of your sofa or bedside. It's made of distressed wood that gives the feel of the old world.It features one drawer and a bottom display shelf. A small size is perfect for limited space.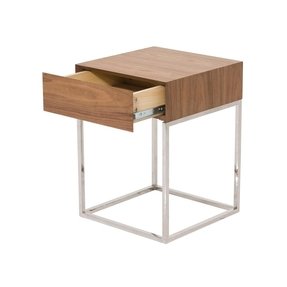 Chio End Table