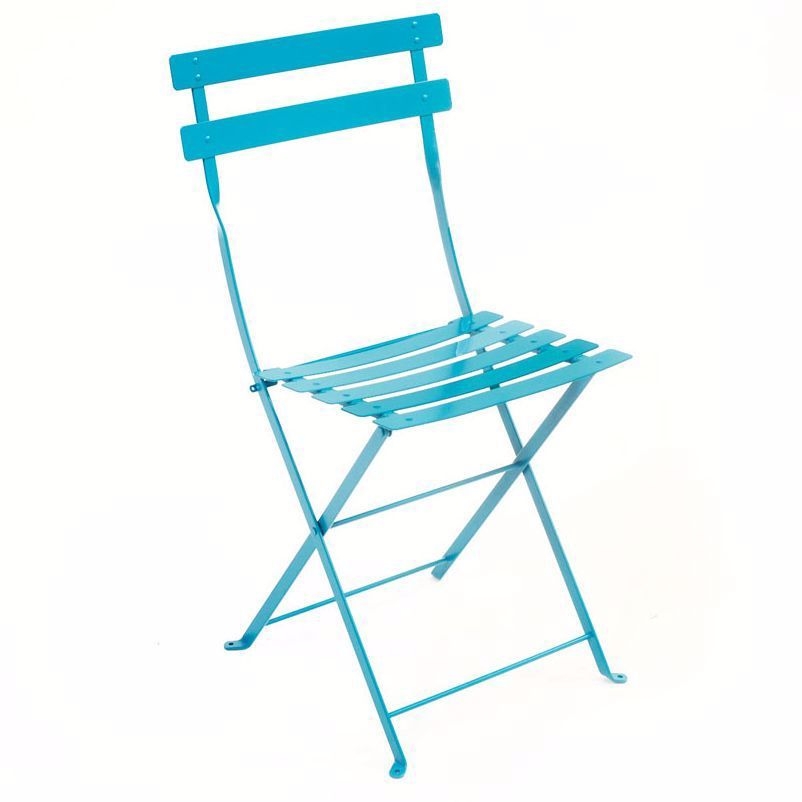 French Bistro Folding Chair - Set of 2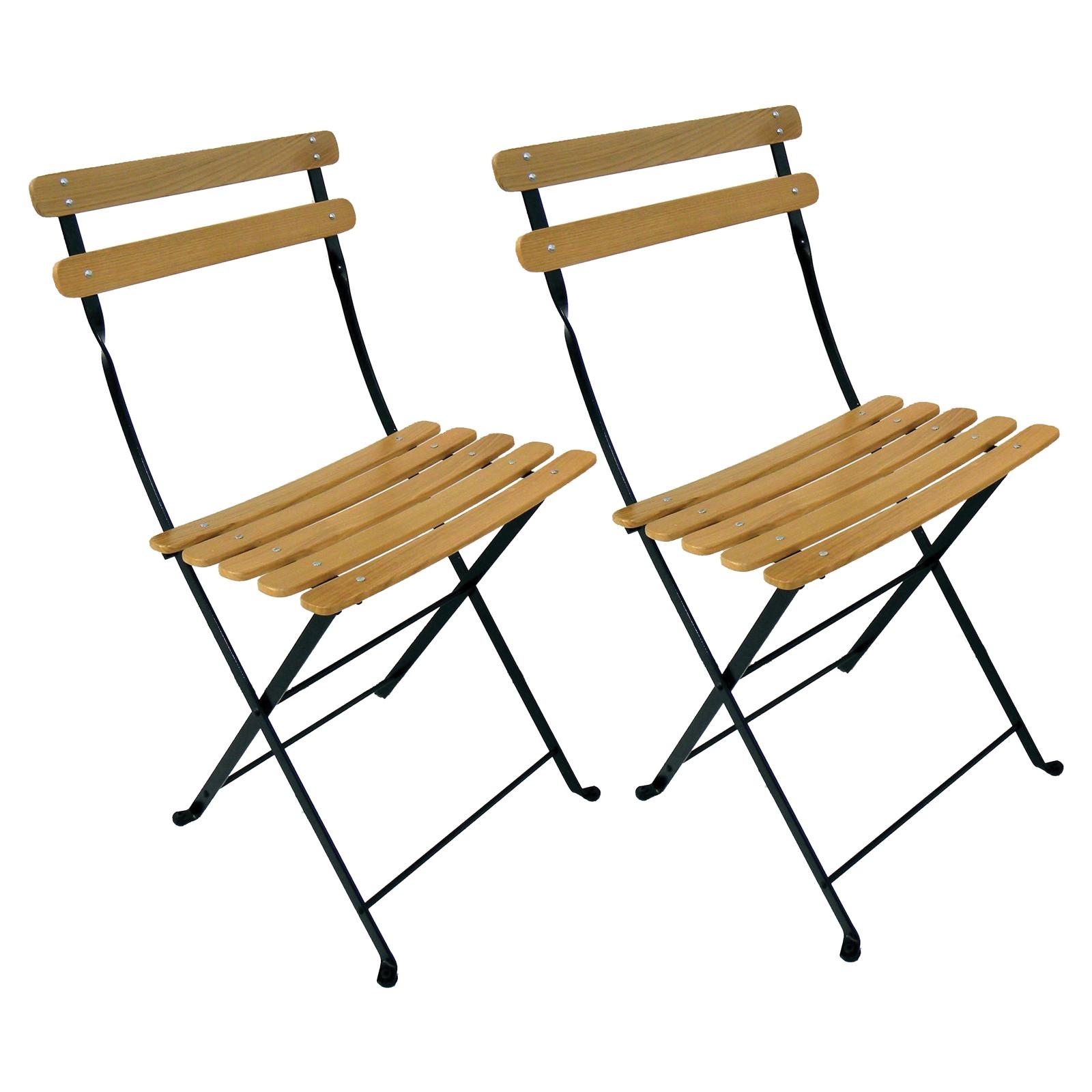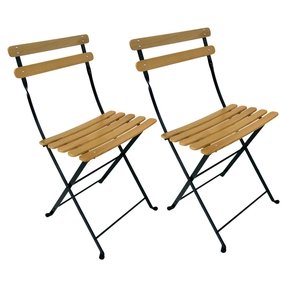 Inspired by French style, this set of 2 side chairs is characterized by a durable steel frame, and slatted seat and back both crafted from naturally weather resistant chestnut wood.Each chair is equipped with plastic glides, and folds for easy storage.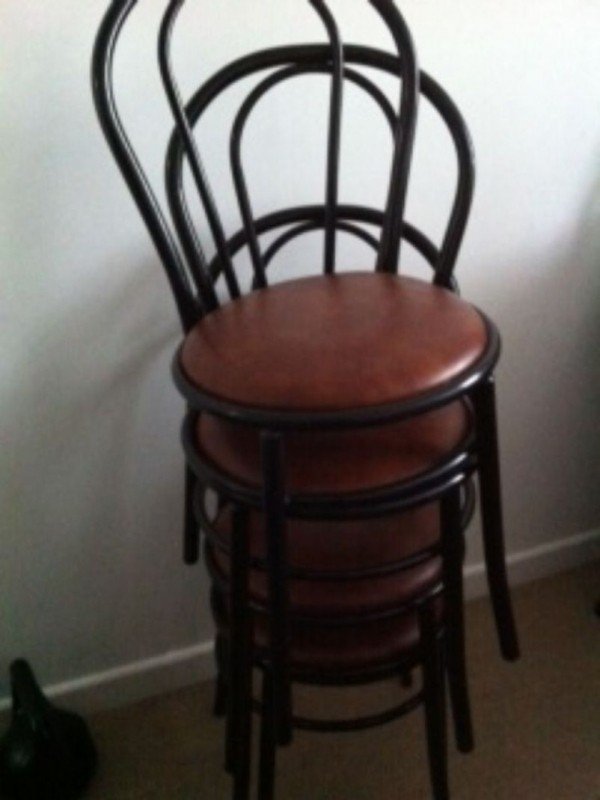 Chairs > Stacking Chairs > 20x Black French Style Cafe Chairs ...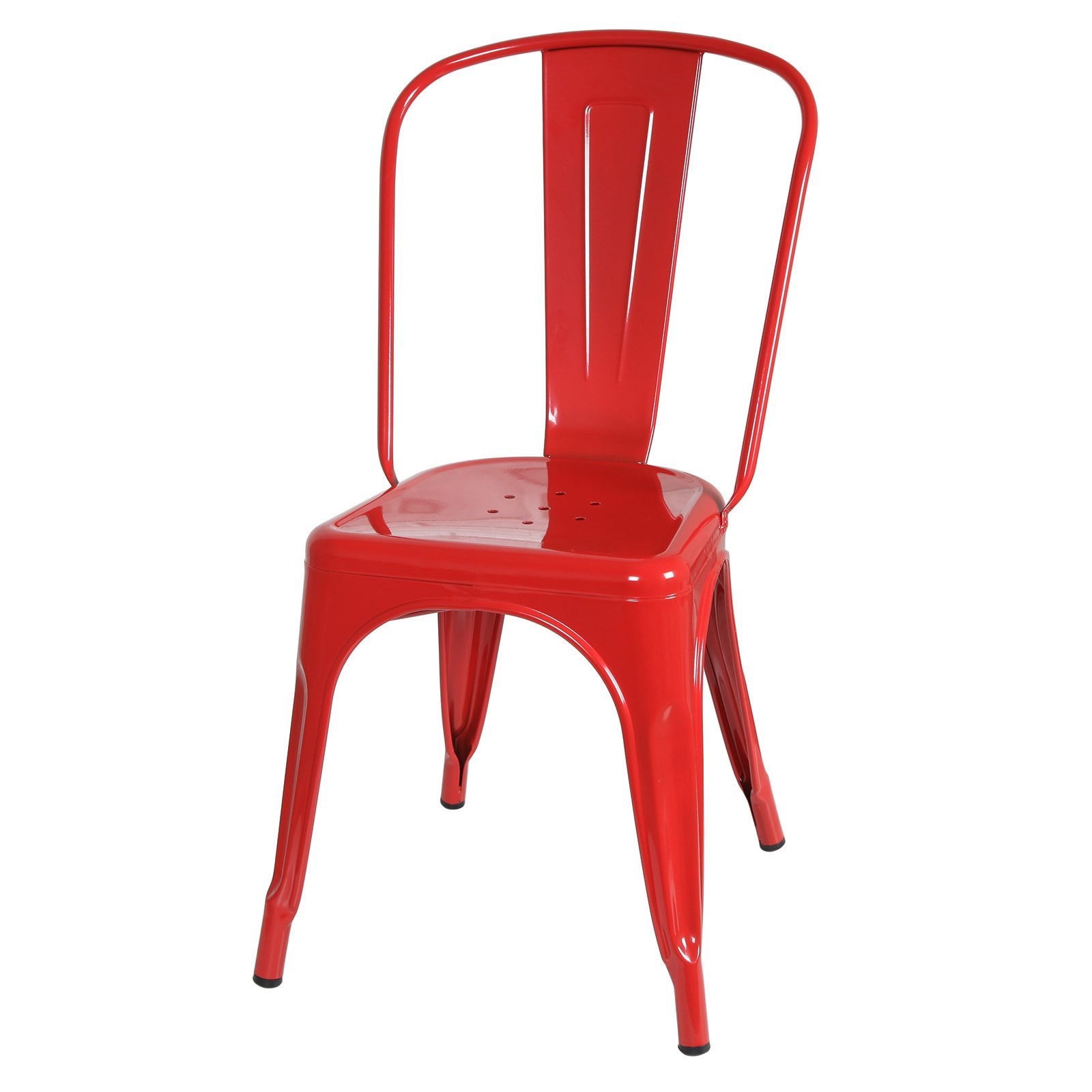 This industrial chair is built to last, designed of red galvanized steel reinforced by welded joints. The chair is stackable, easy to clean, and equipped with non-marring pads on its legs for ensuring proper protection of your floors.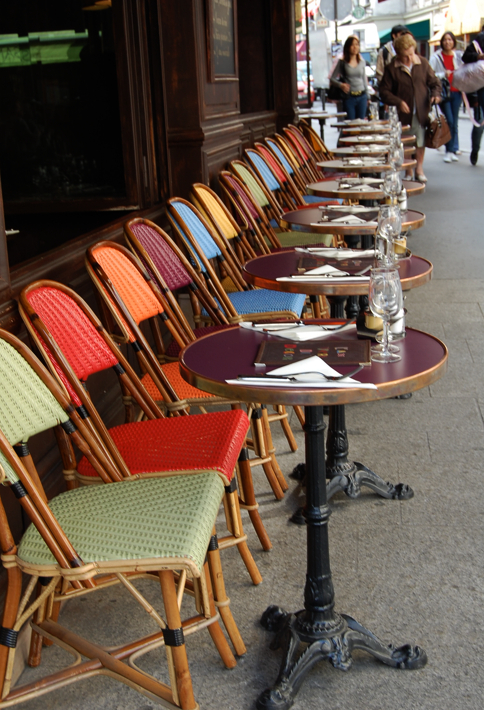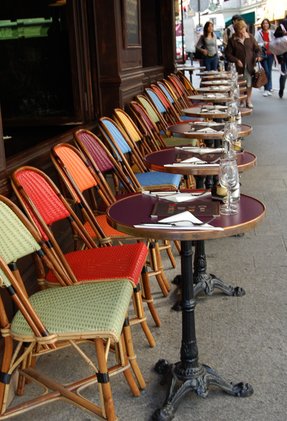 French furniture design makes the decor a light and unique dimension. These impressively made coffee chairs with a table are a beautiful combination of solid construction and beautiful upholstery. Perfect for various decorations.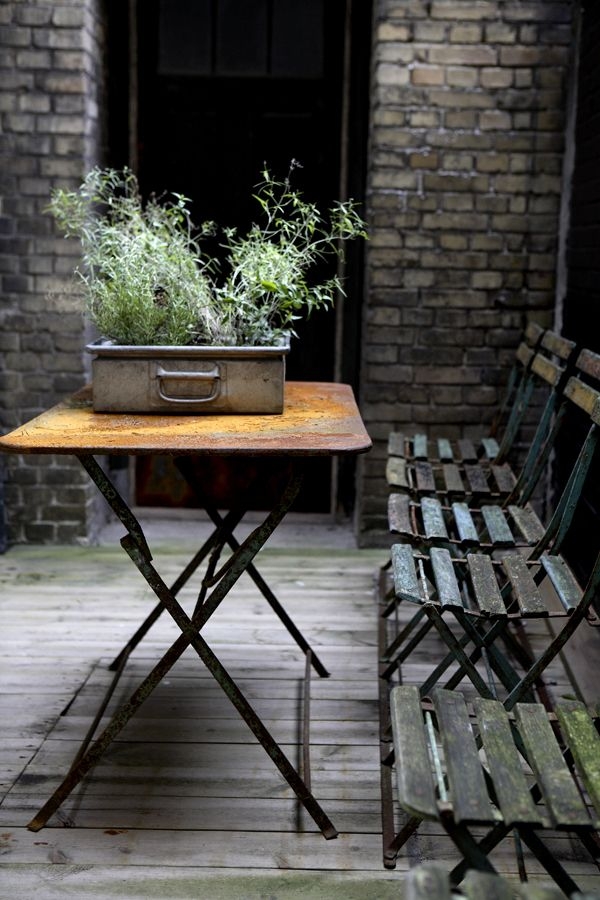 Why not go for these amazing garden chairs that compliment the metal table beautifully and will work wonders for your patio or garden? They offer the look of a French cafe or bistro and will provide convenient seating.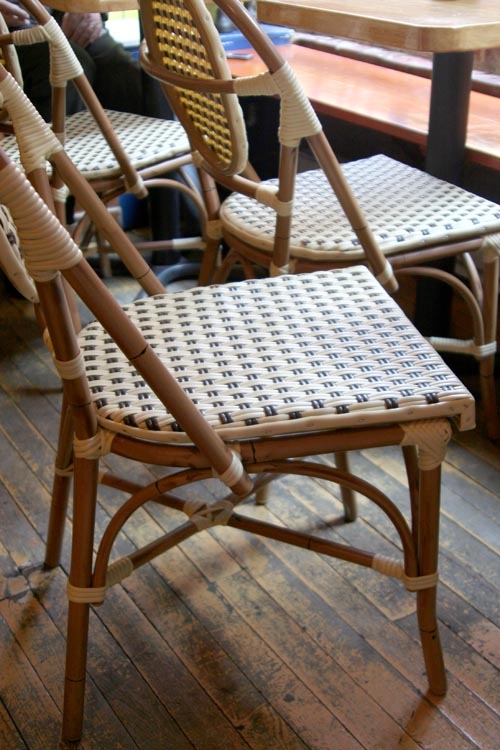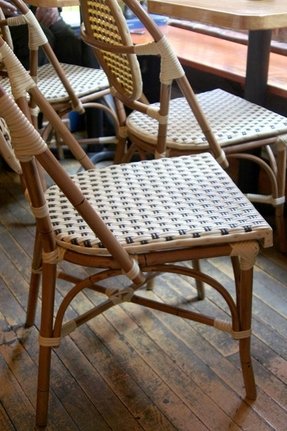 As French as it gets... This reminds me soooo much of mornings spent sipping my cafe au lait at the little bakery/cafe down the block run by a sweet elderly couple. The best bakery/cafe I have ever been to,anywhere. They even made their own handcrafted su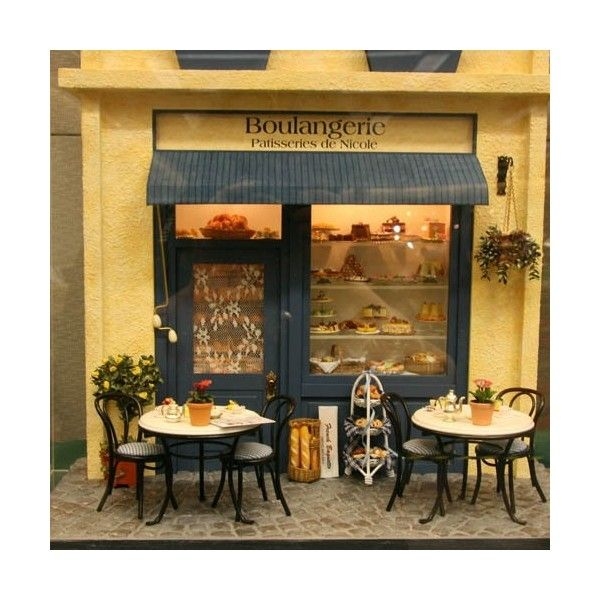 View Full-Size It looks like the Carlson's old time store kit with additions and a larger surround!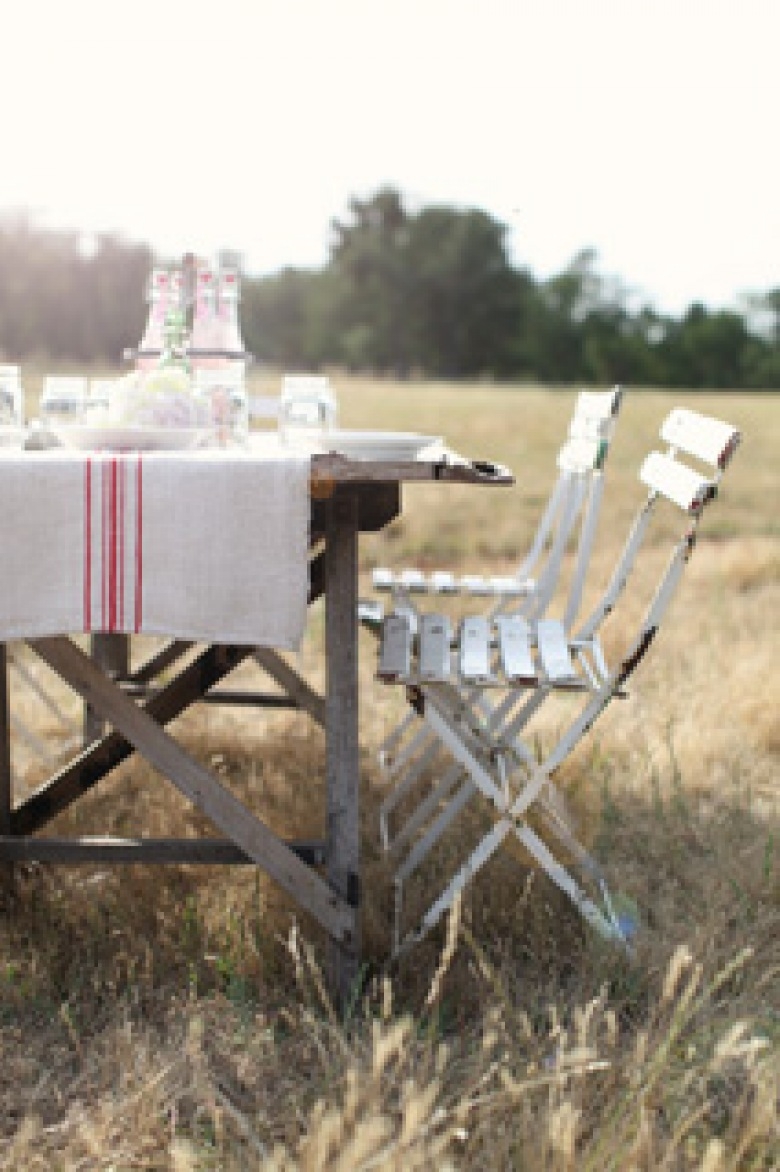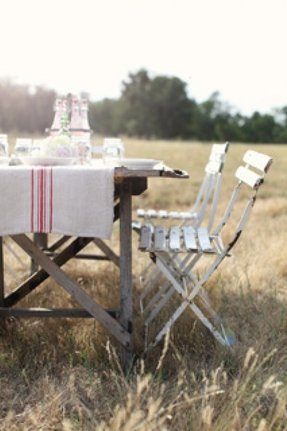 I love this outdoor table setting with french chairs, rustic table, and grain sack kinda picnic.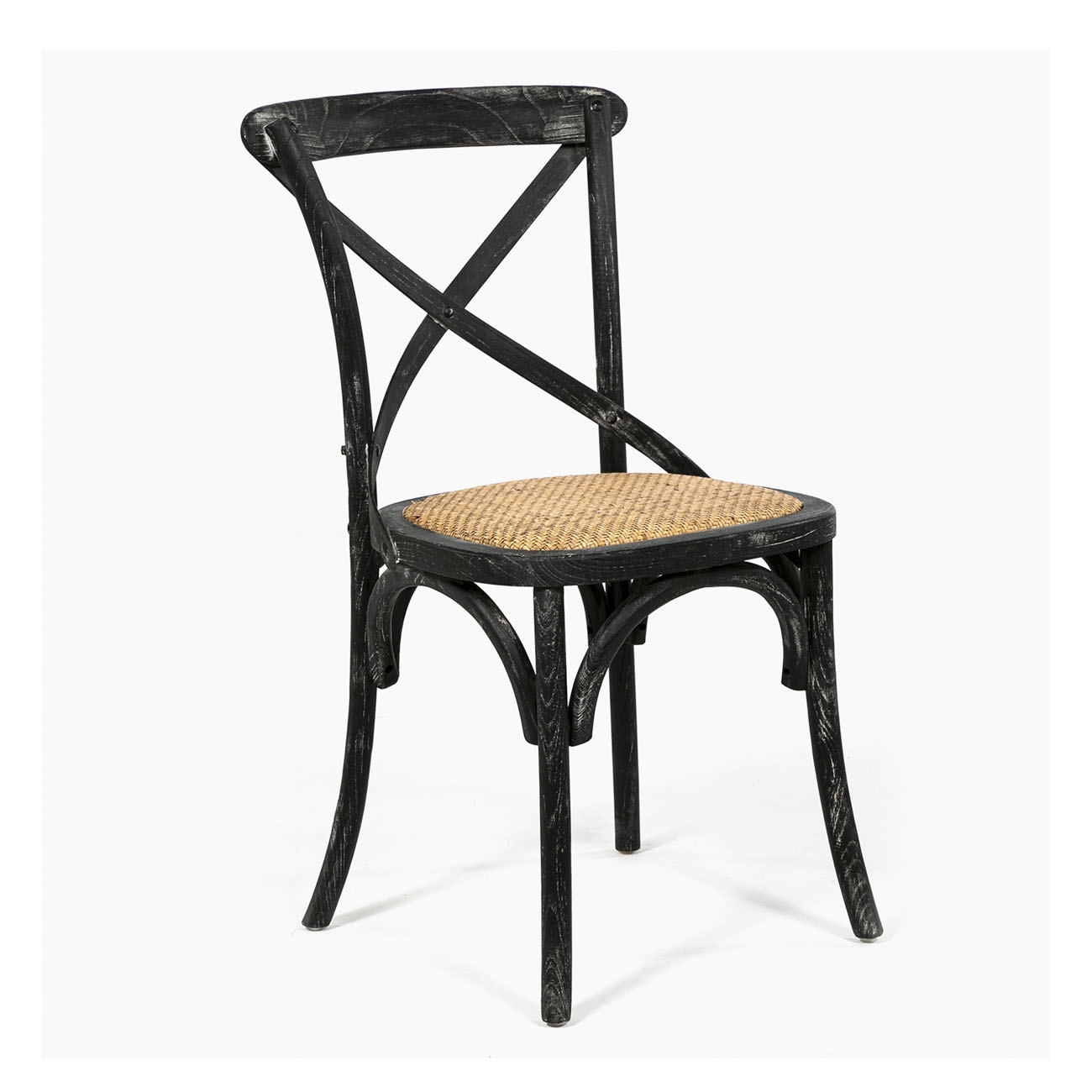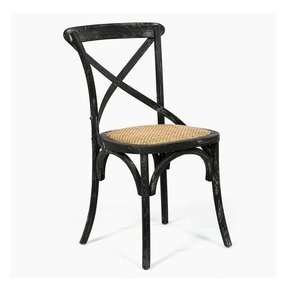 Antiquated vintage chair - with its design having been inspired by European style from the beginning of the 20th century, it is a simple but adorable piece. It has natural oak finish and linen fabric padded seat.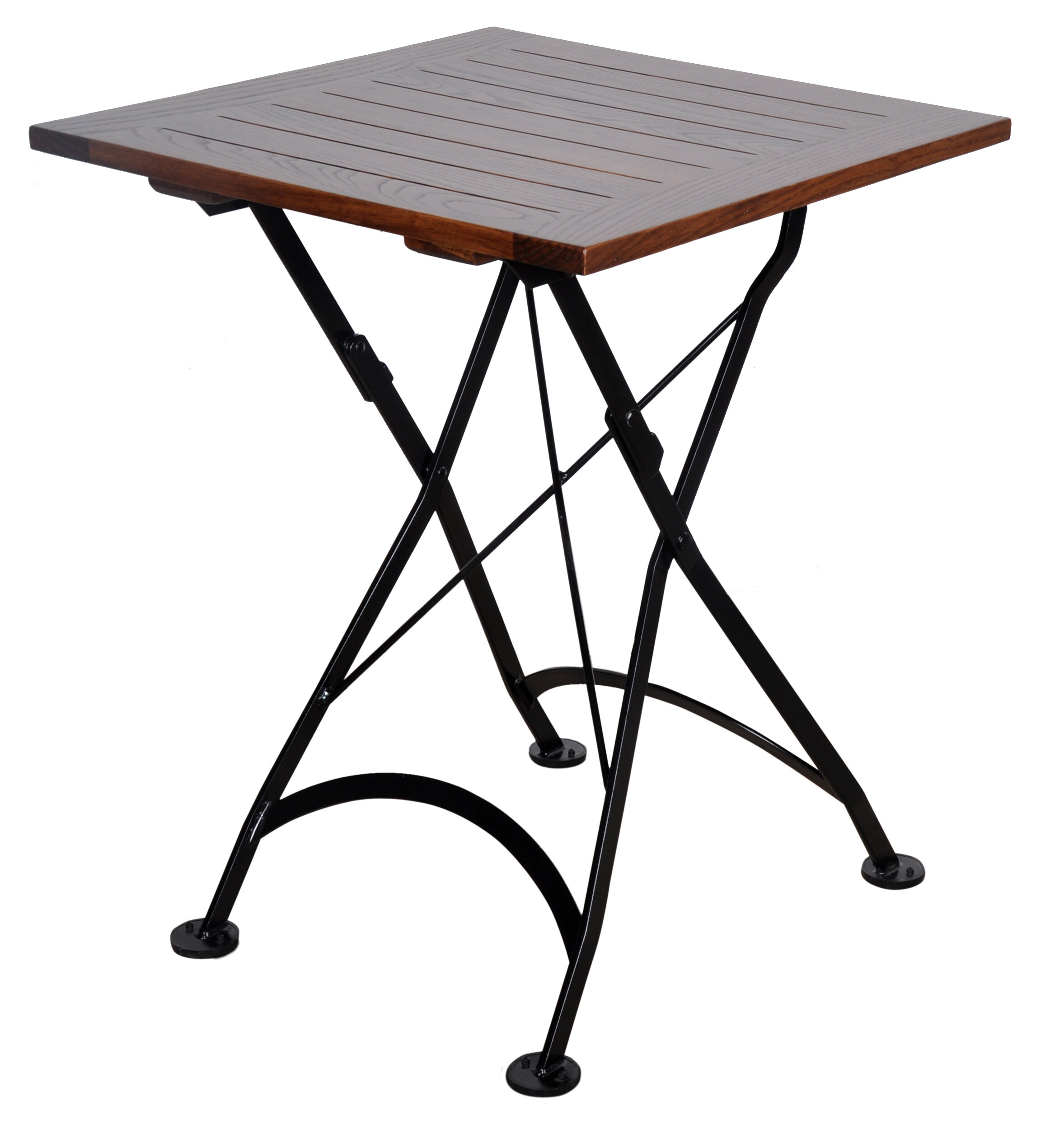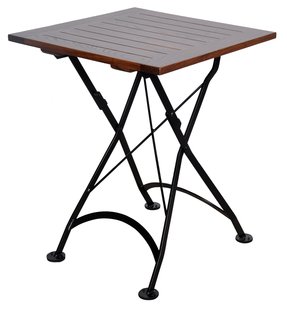 Functional coffee table with foldable frame and slat top; the former is finished black, and the latter sports warm chestnut hue. The design is simple and classic, just like taken straight from a cozy cafe somewhere in Paris.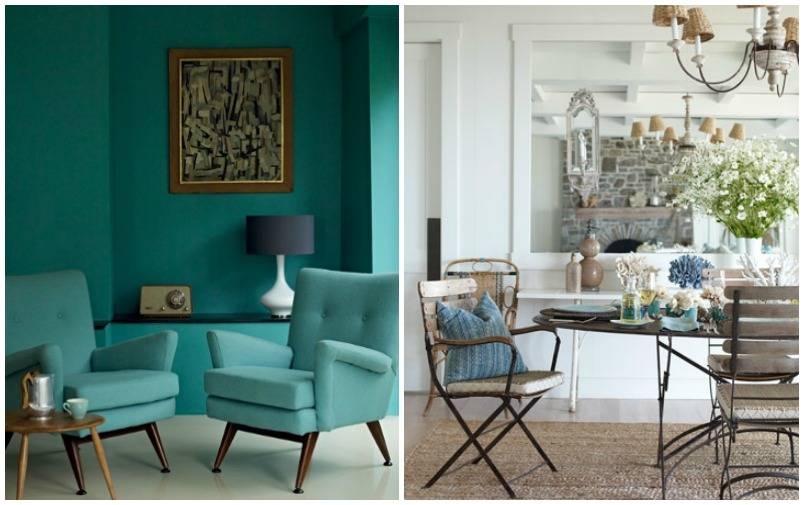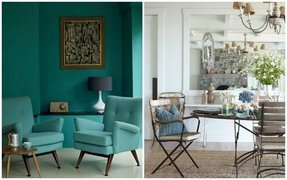 Designer Carolyn Espley-Miller. Slatted chairs from Mecox. French serving table. Paint BM White Heron.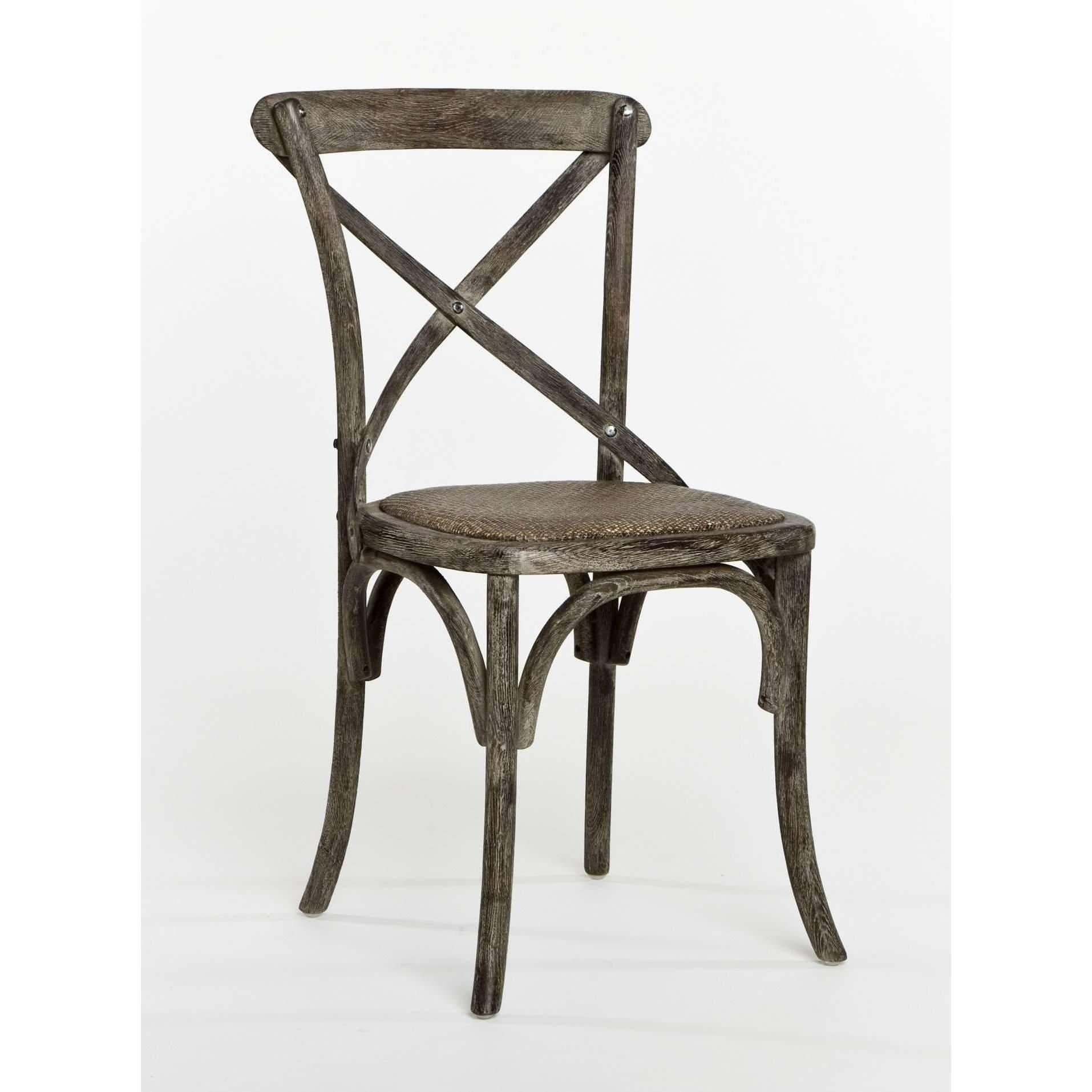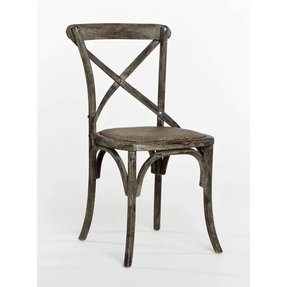 It is a dining chair that has got a solid wood construction, classic design and limed charcoal oak finish. This chair fits perfectly to any style and decor in your dining room and kitchen area.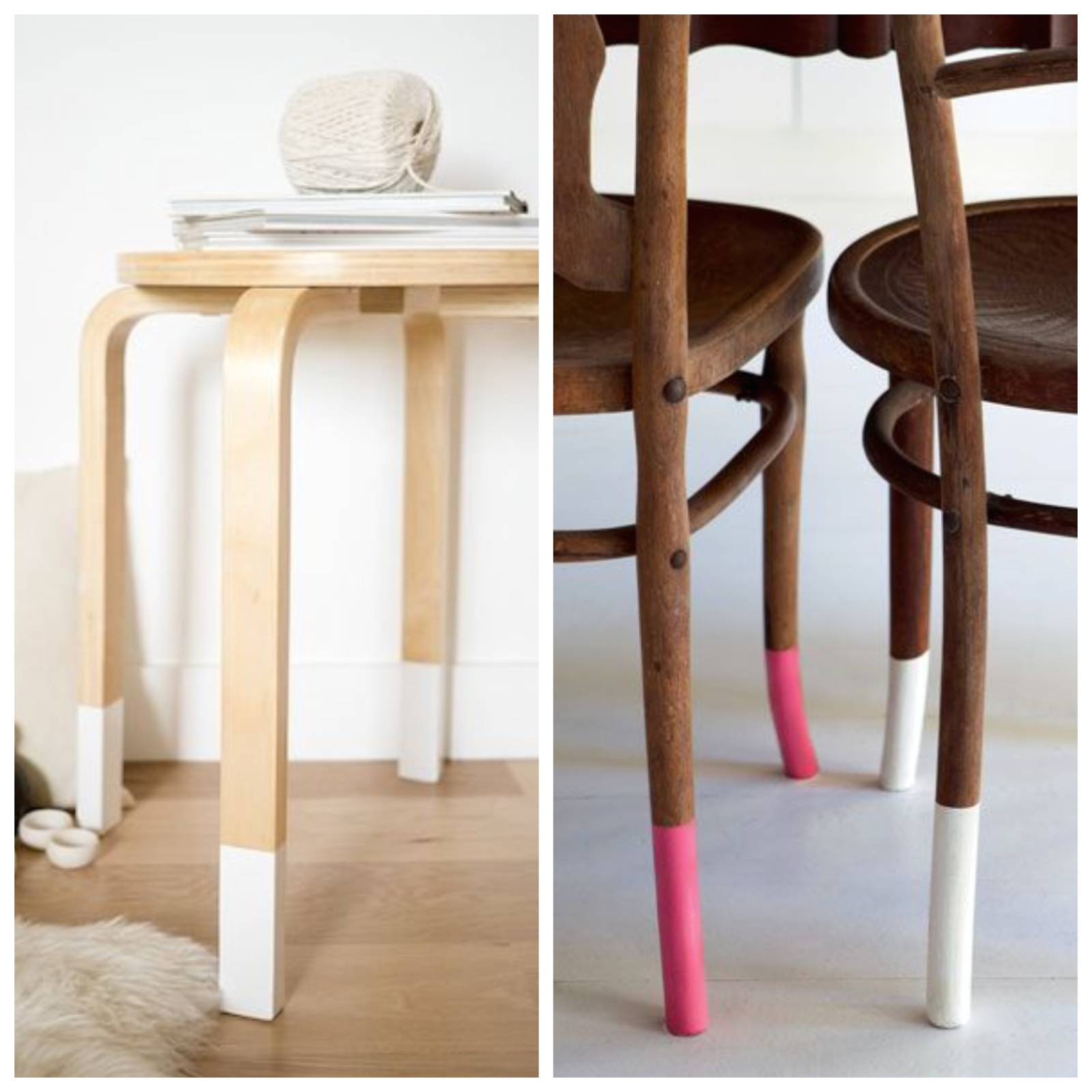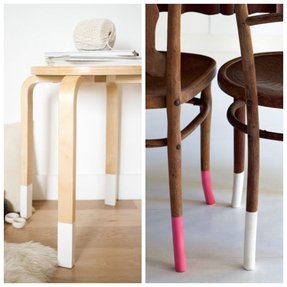 Colour-dipped furniture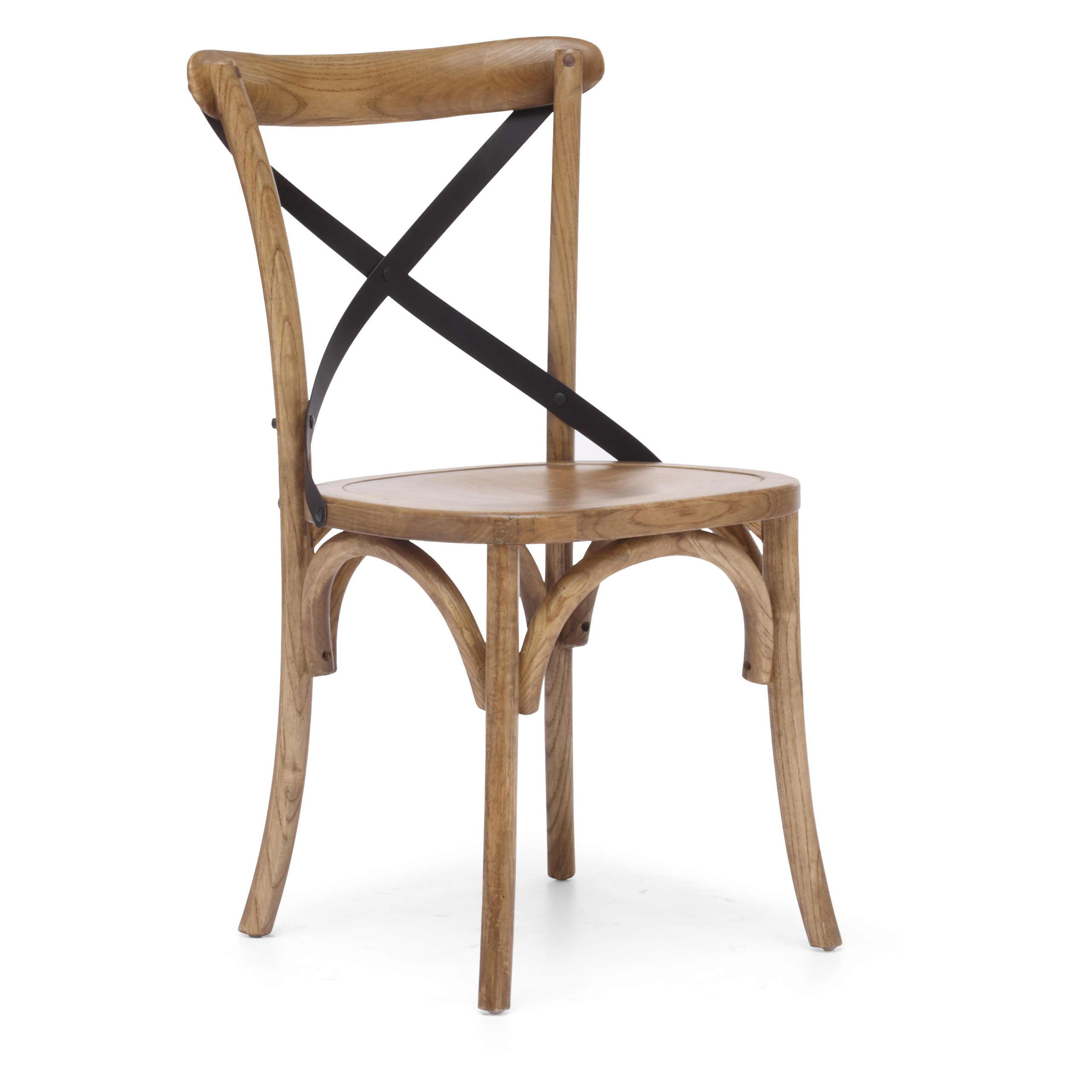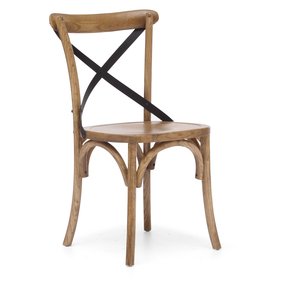 This set of 2 cafe chairs is crafted from solid Elm wood and covered in an antique finish. The chair is designed in French Cafe style, and features a round edge seat, angled legs, and an X-shaped back that is made of durable black metal.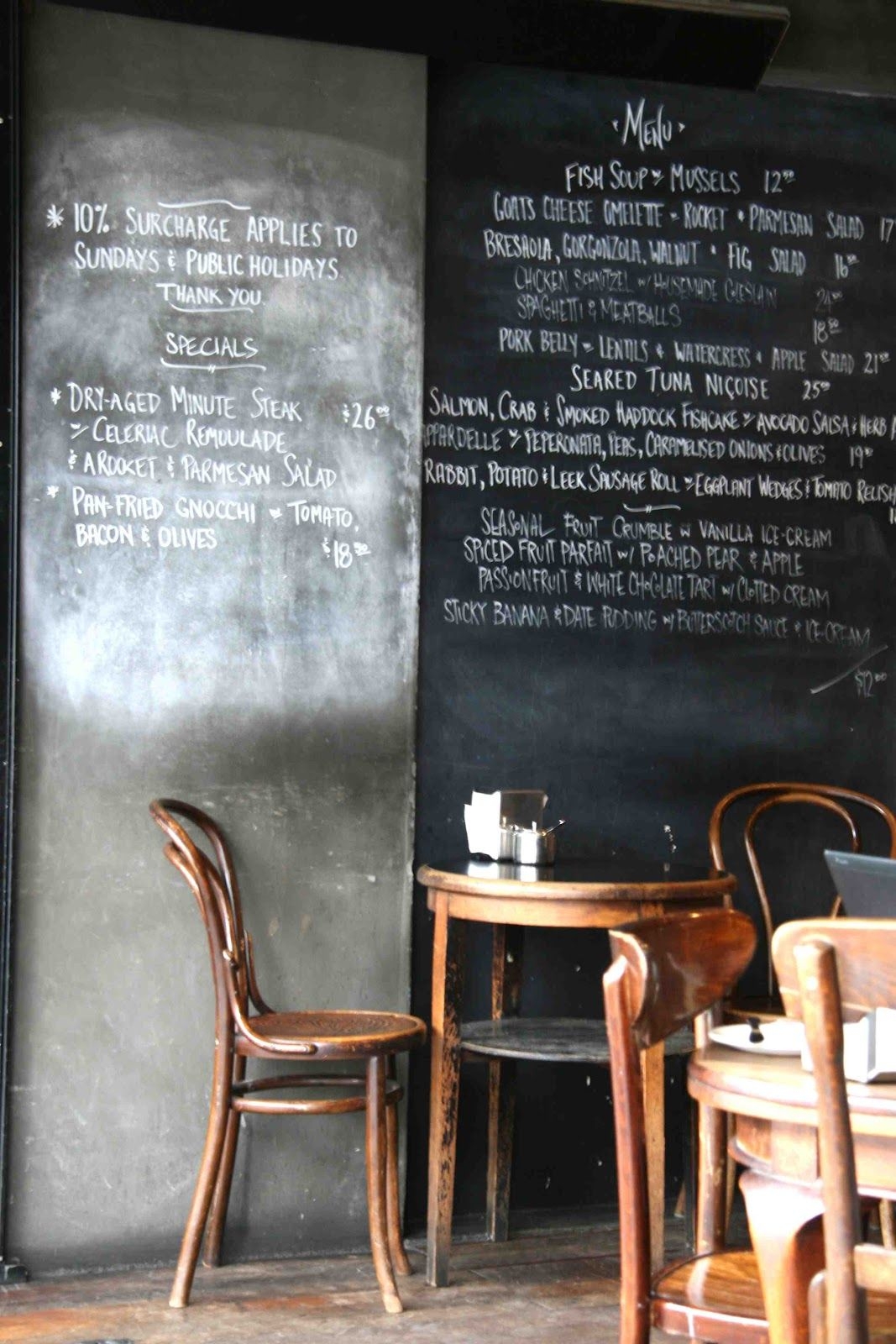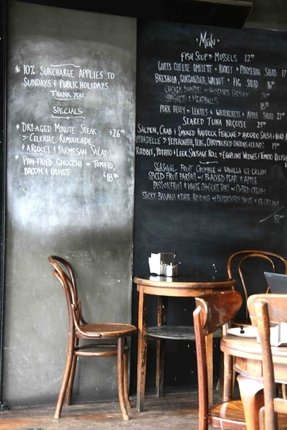 The tables and chairs with washed out brick walls on the other side with dark wood floors and big front door and looking at the river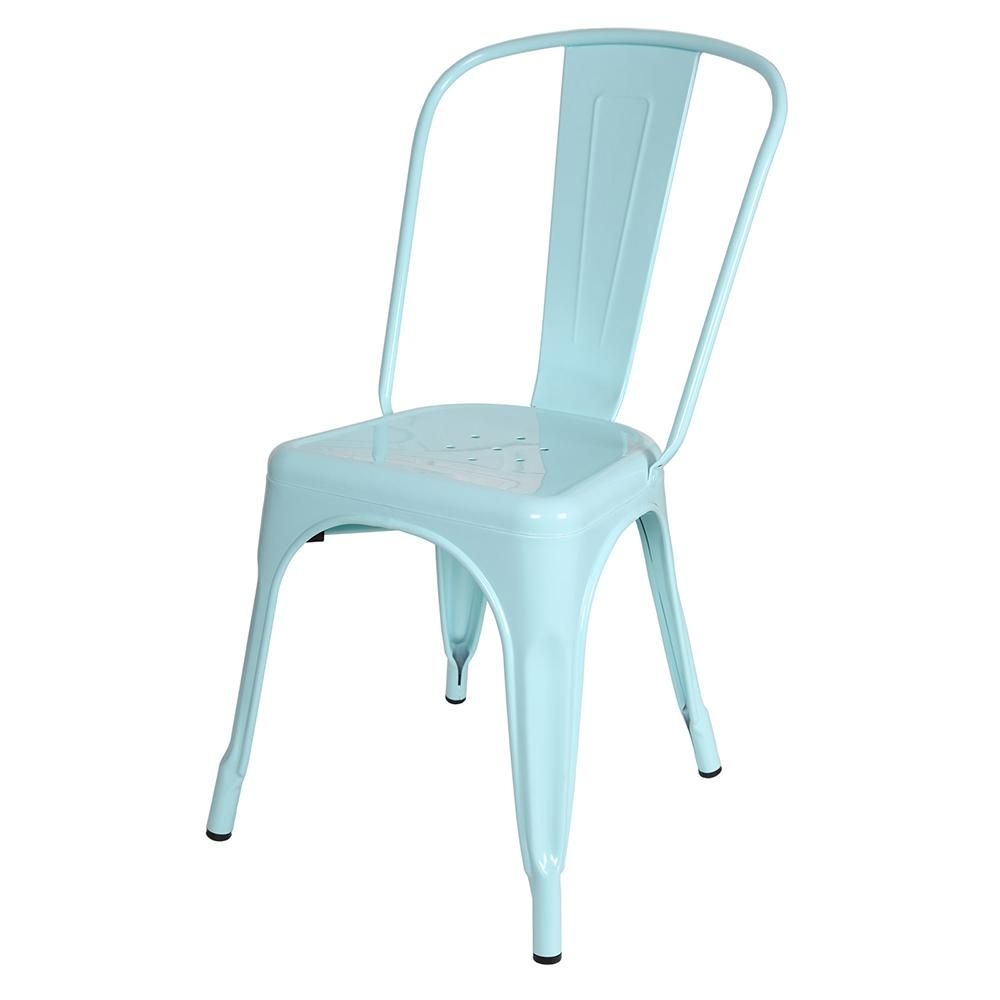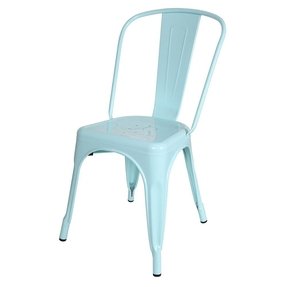 This industrial chair is built to last, designed of blue galvanized steel reinforced by welded joints. The chair is stackable, easy to clean, and equipped with non-marring pads on its legs for ensuring proper protection of your floors.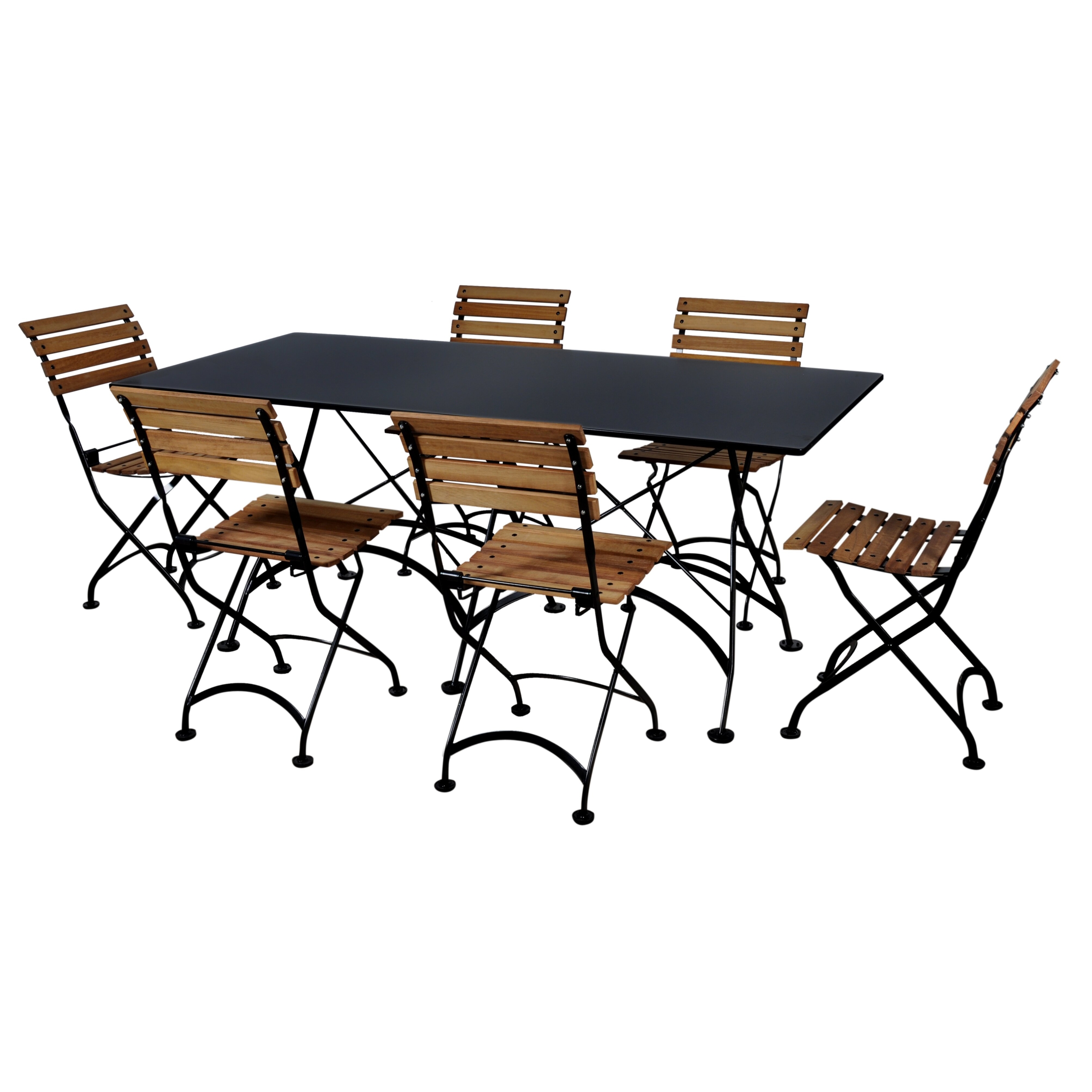 My family really like the outside meals with friends, and it's not only a barbecue. We purchased six of cafe folding side chair with African teak wood slats and French bistro style.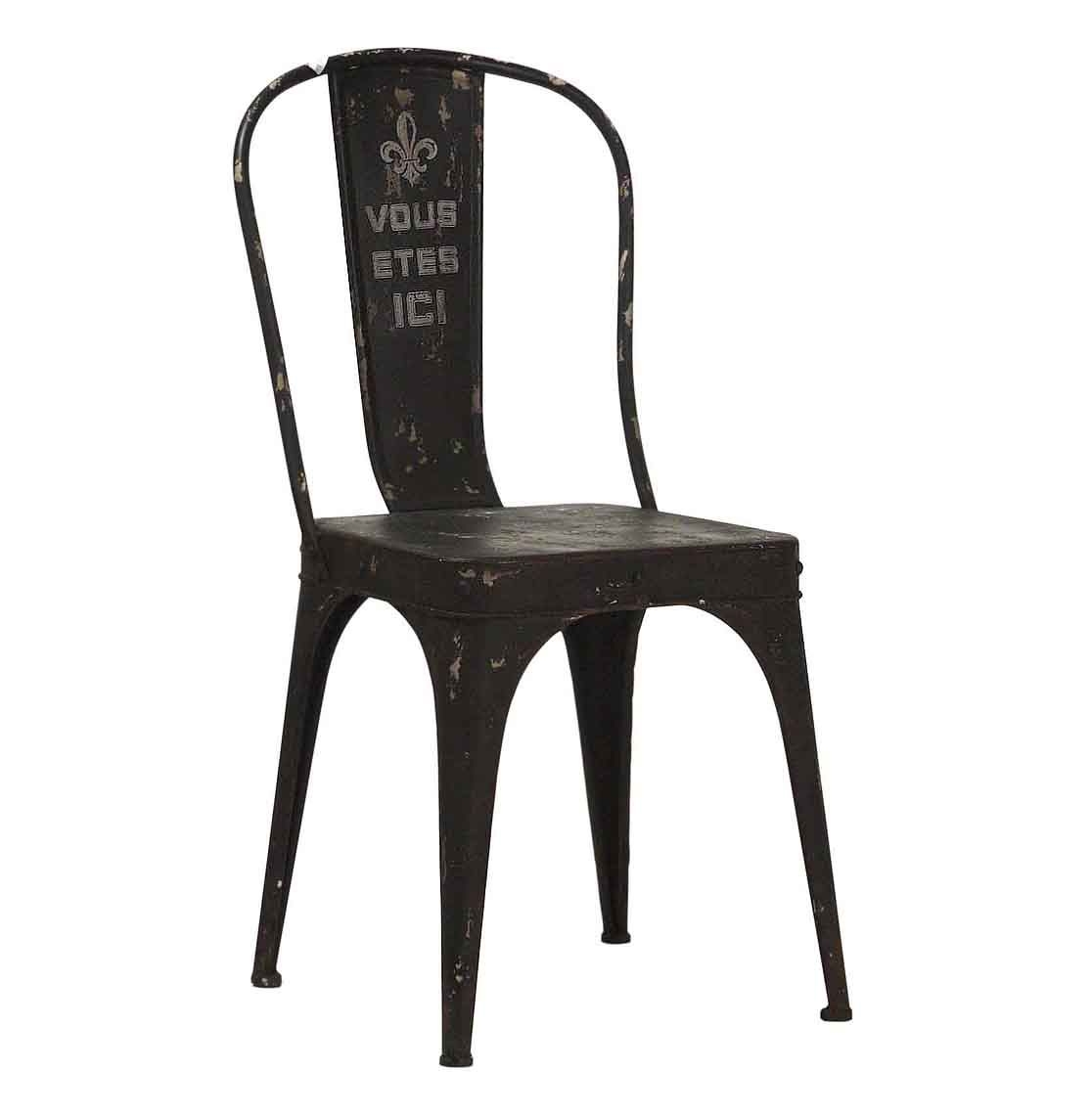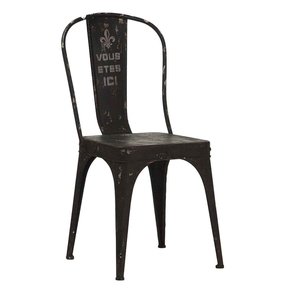 Stylish vintage chair crafted from heavy duty iron. Distressed finish in black and grey adds a touch of sophistication to the classic form. The backrest features French sign with lily of the valley detailing.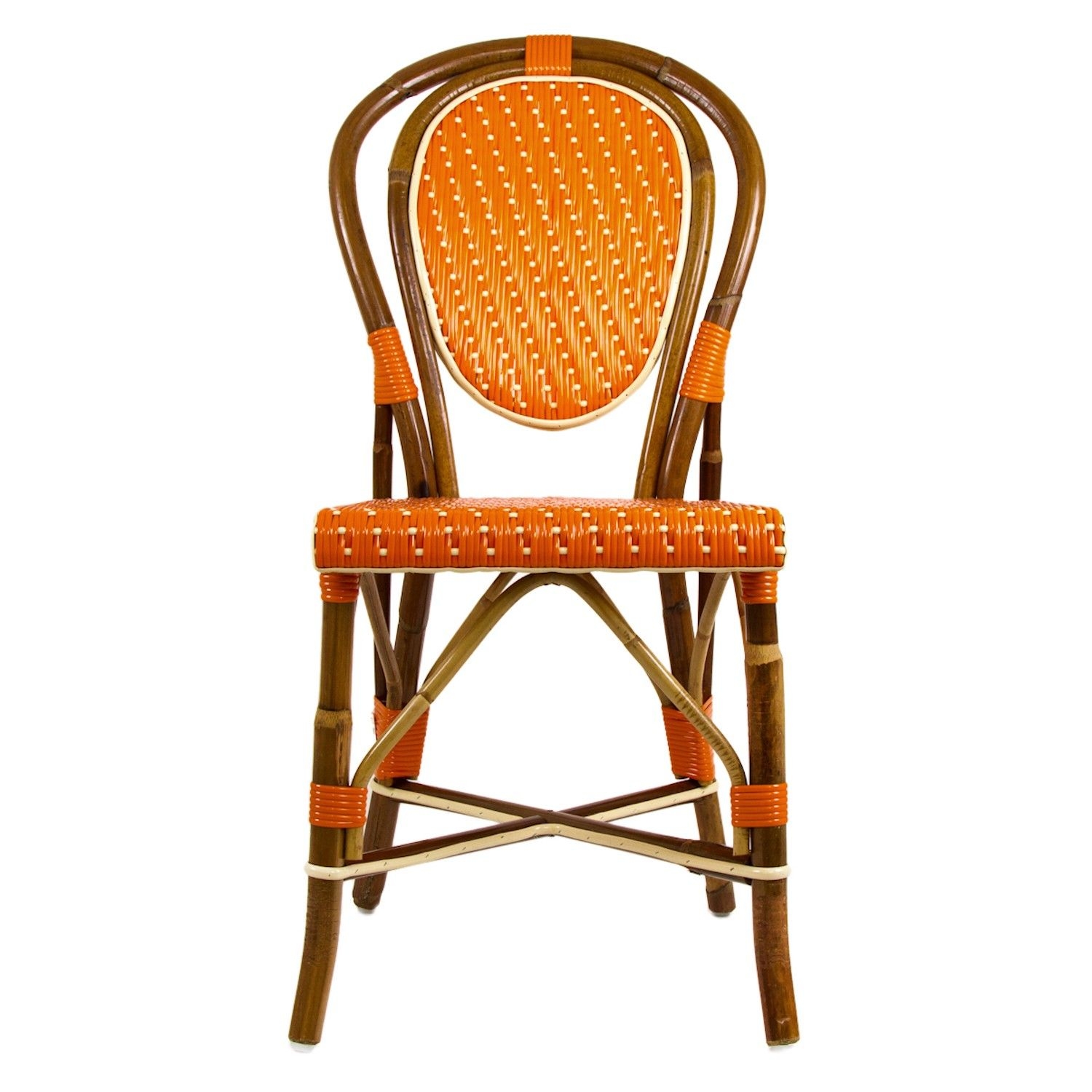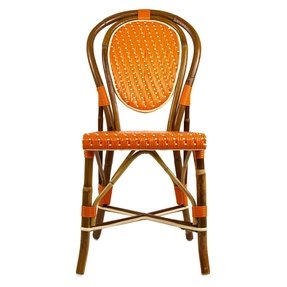 Home / FURNITURE / Orange & Cream Mediterranean Bistro Chair (D)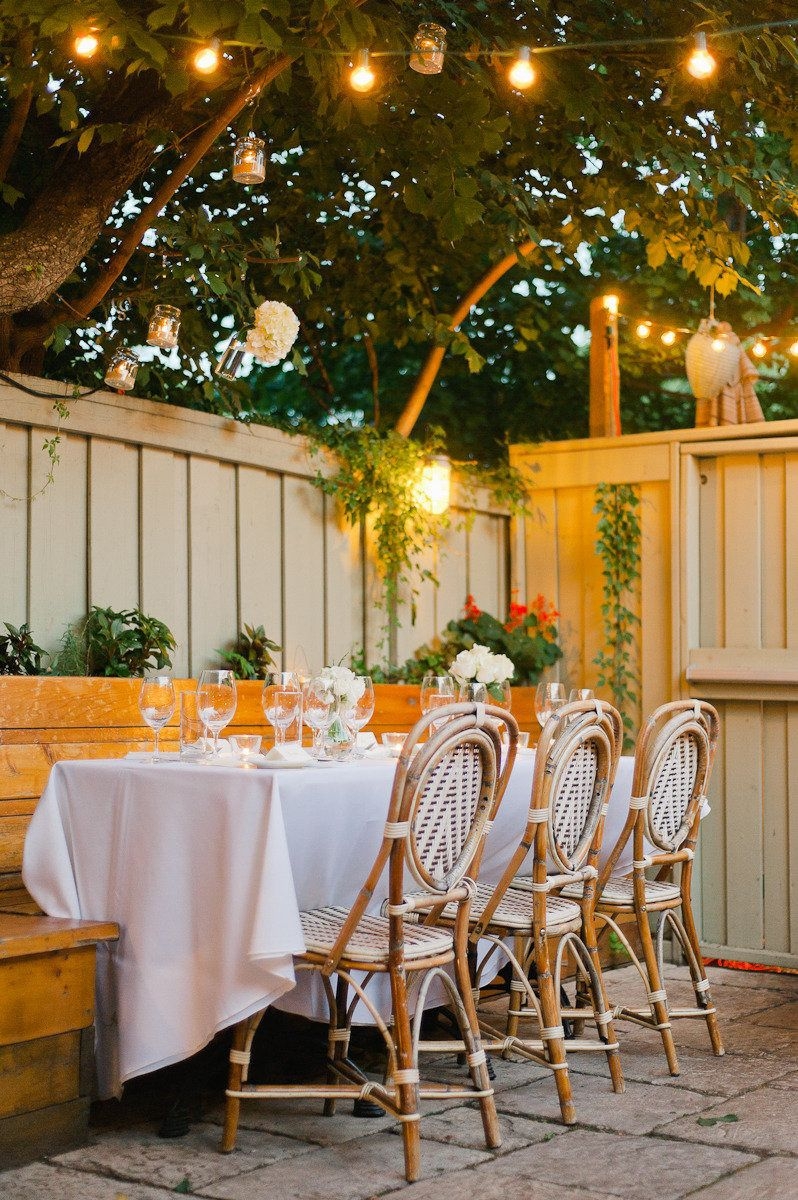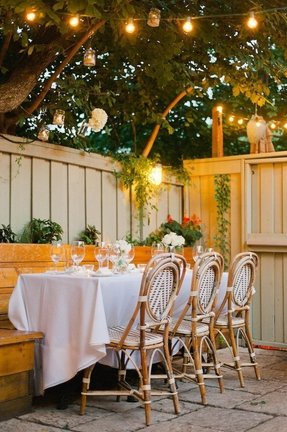 Smashing Style: interior inspiration // french cafe chairs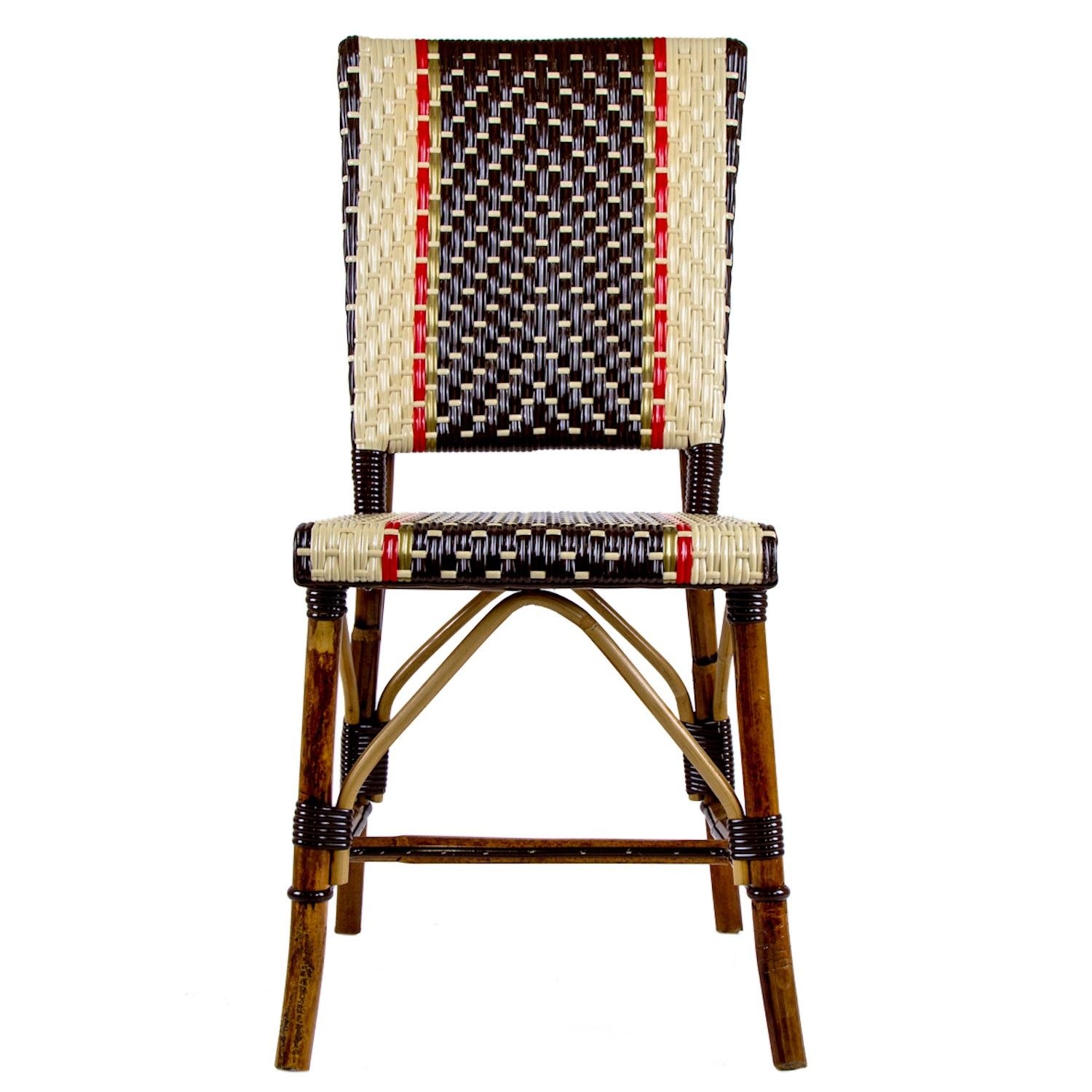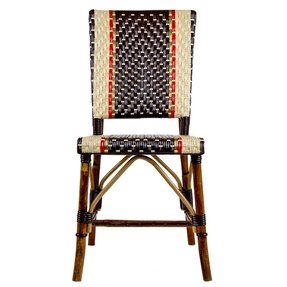 Old-fashioned chair, which connects oriental and French inspirations. It has frame made of wicker and seat which is made of tri color plaiting. It can be used in the dining room, but it will be perfect to stylish cafe.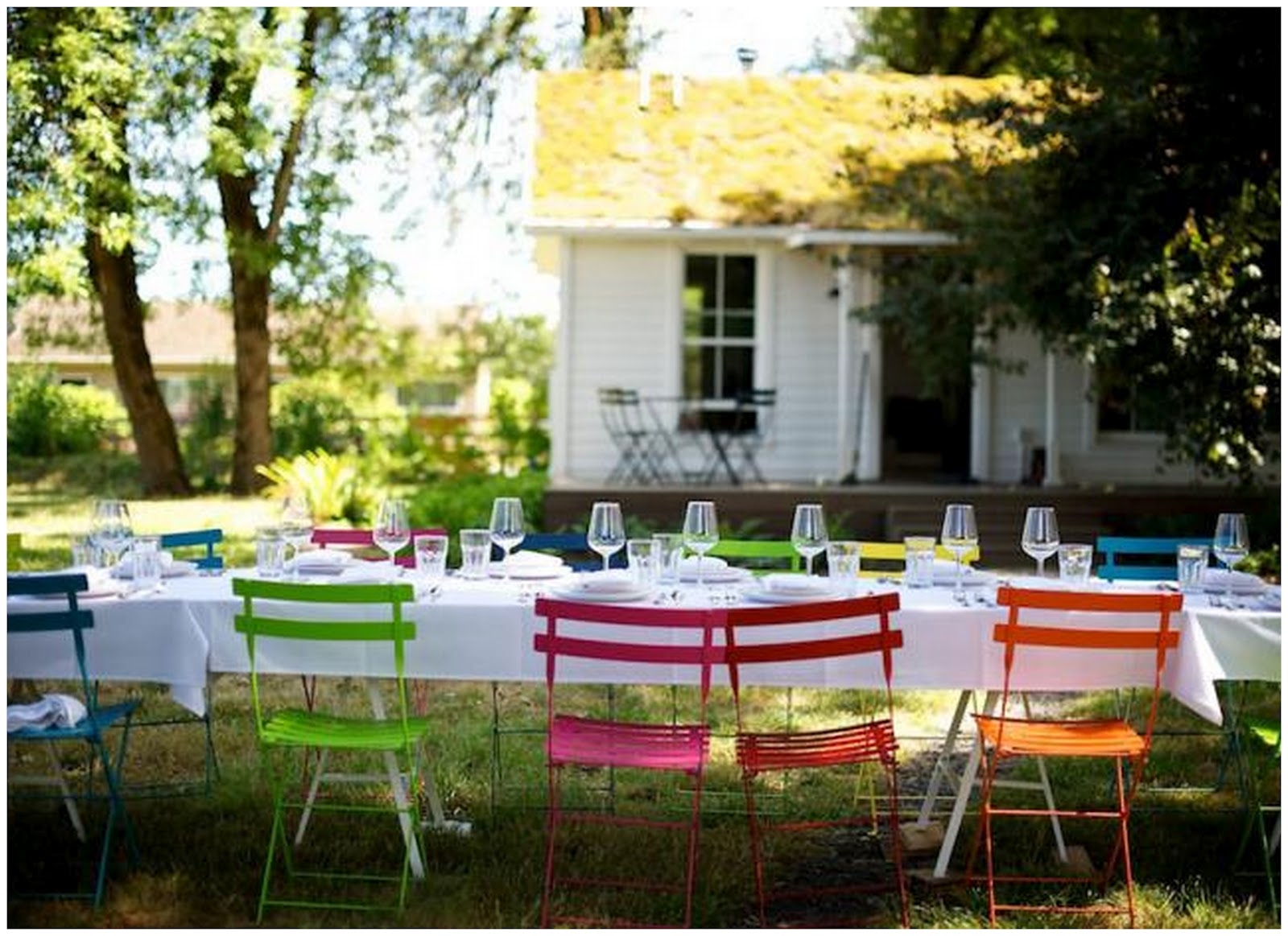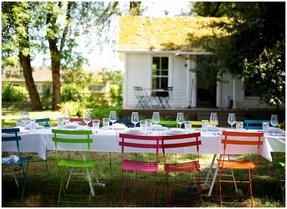 brightly colored Fermob French cafe chairs add a cheery note to the outdoor dining table.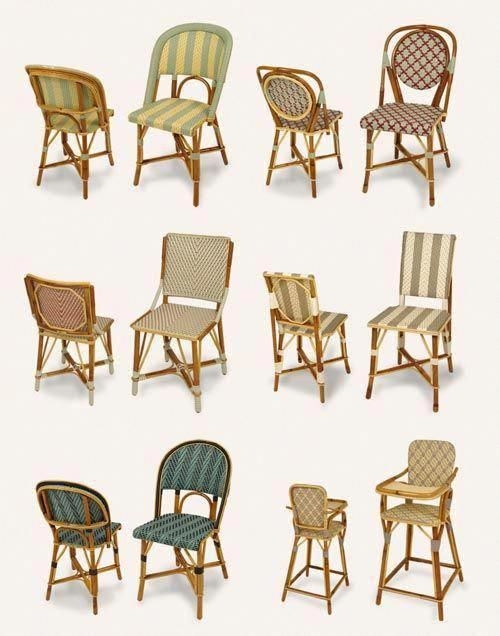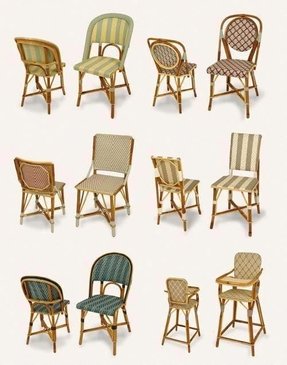 The French style of this enchanting café chair is stylish bistro-style and functionality. Beautiful and solid steel construction and a backrest made of wood blend perfectly. Ideal solution for many occasions.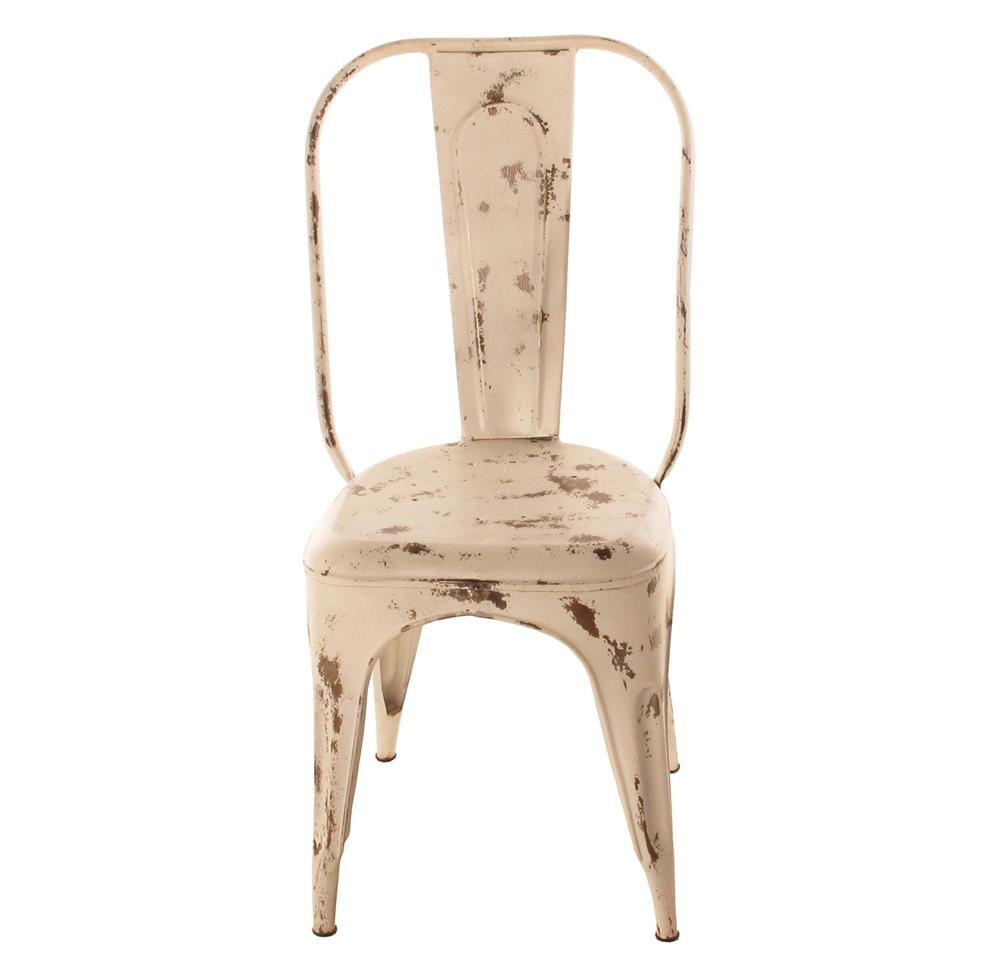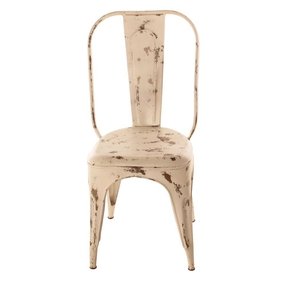 This iron chair is both rustic and industrial, and this gives a mix that will for sure delight every fan of experimental and unique approach in furniture design. The frame sports ivory finish with distressed texture.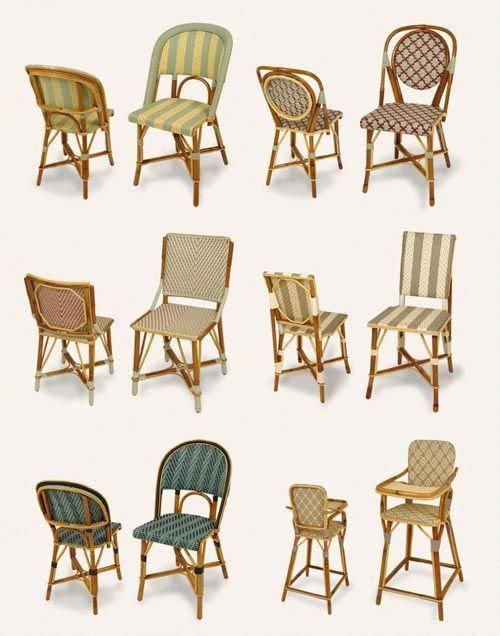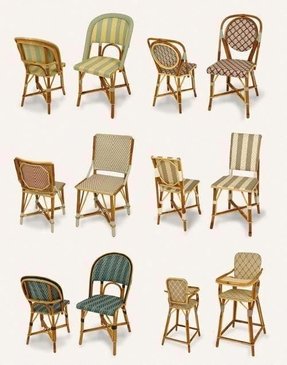 Make your dining or chatting space brim with French charm: these adorable cafe chairs take their appearance from traditional Parisian designs. Next to standard seat heights, they come as counter chairs and highchairs for babies.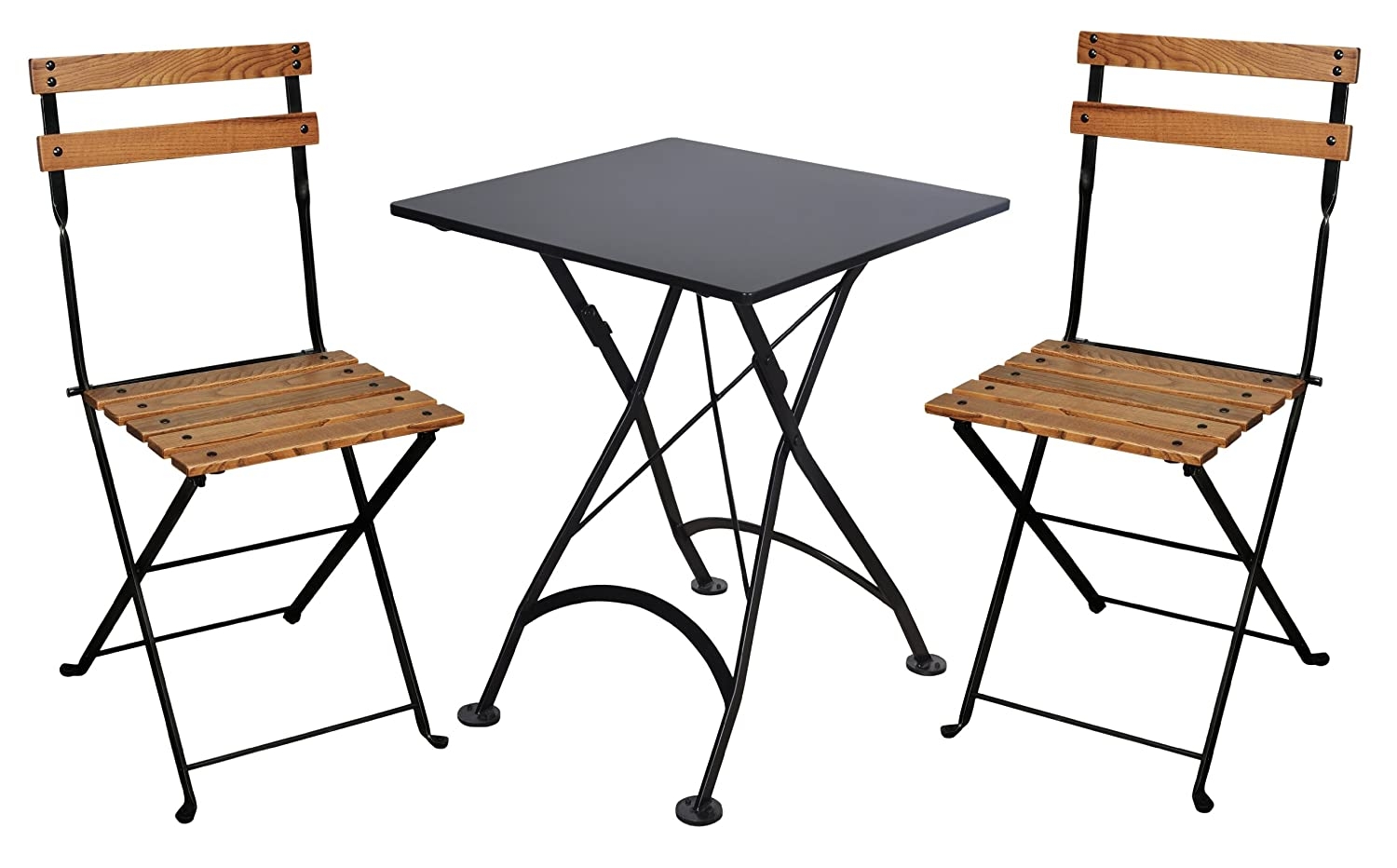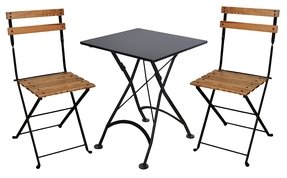 Add this amazing set to your patio and enjoy an elevated feel of your home setting. It provides a fine and comfortable seating choice for you to sit back and enjoy the weather with your family or friends.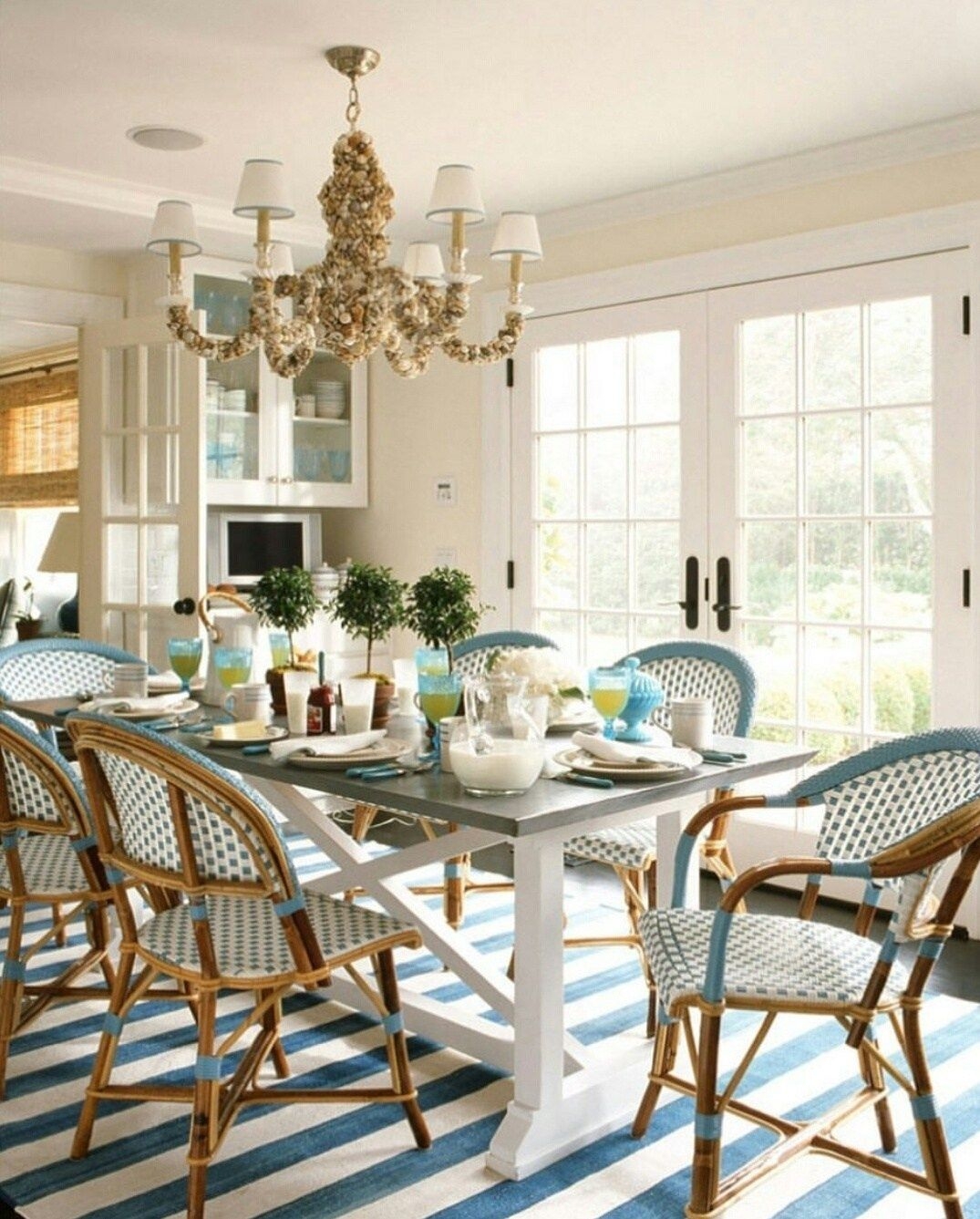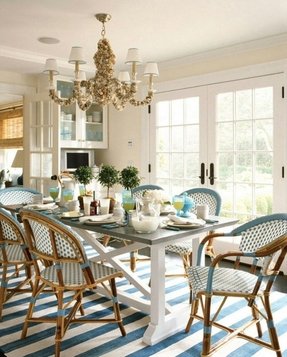 Creating a charming and elegant appeal, known from the best French bistros or cafes, this dining set comprises French cafe chairs and an Ashley dining table. The blue and white Stark rug creates contitunity between the kitchen and sitting room.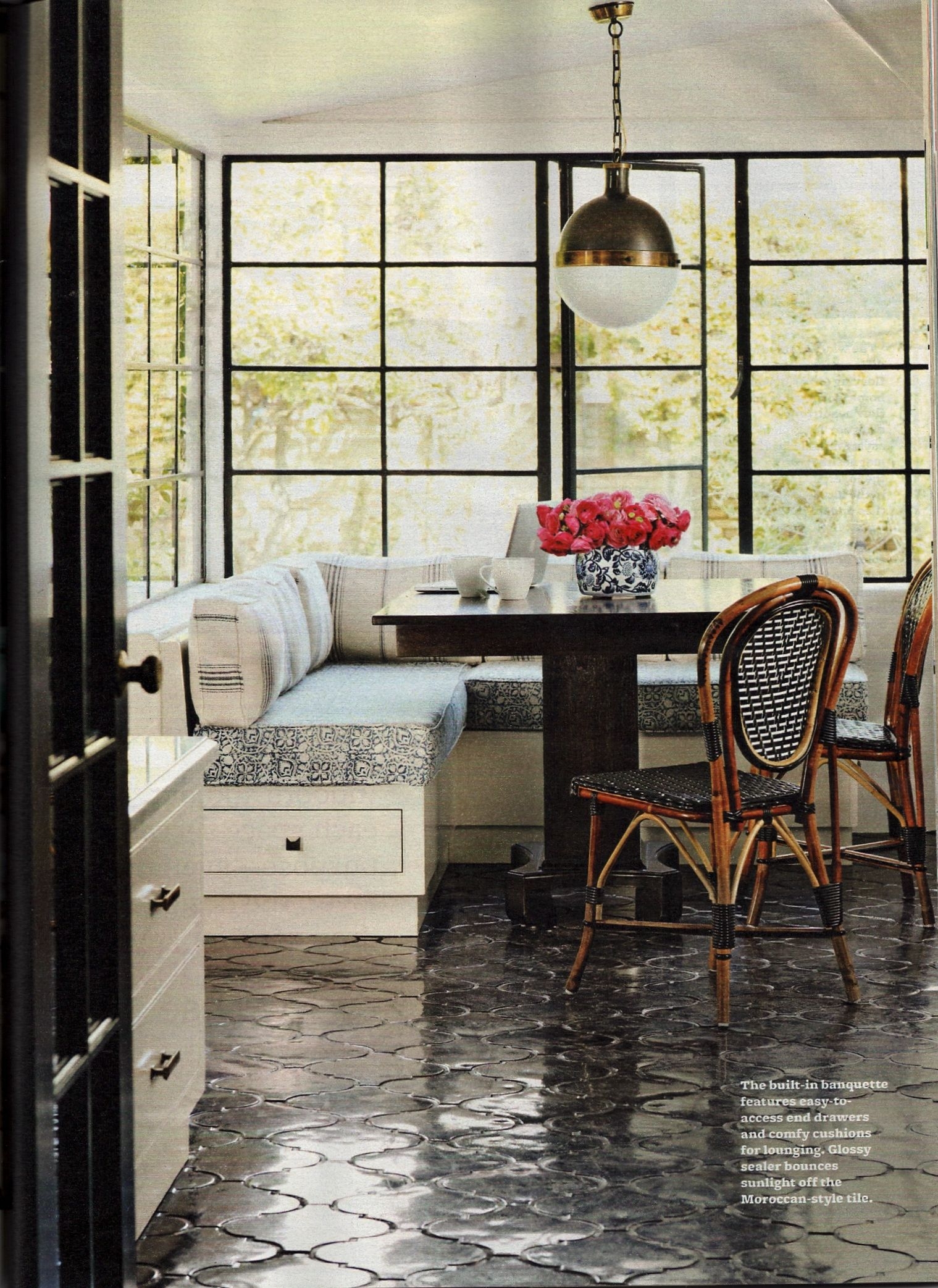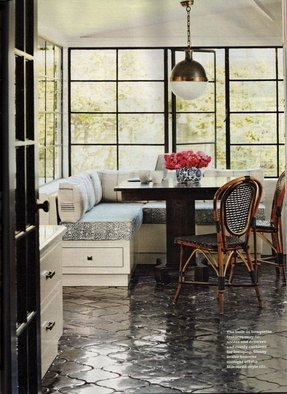 Designed in French style, those two lovely chairs can spice up your dining room or kitchen in a second. They are crafted of rattan, including a lattice back, a stylishly-woven seat, and sturdy legs with fixed stretchers for durability.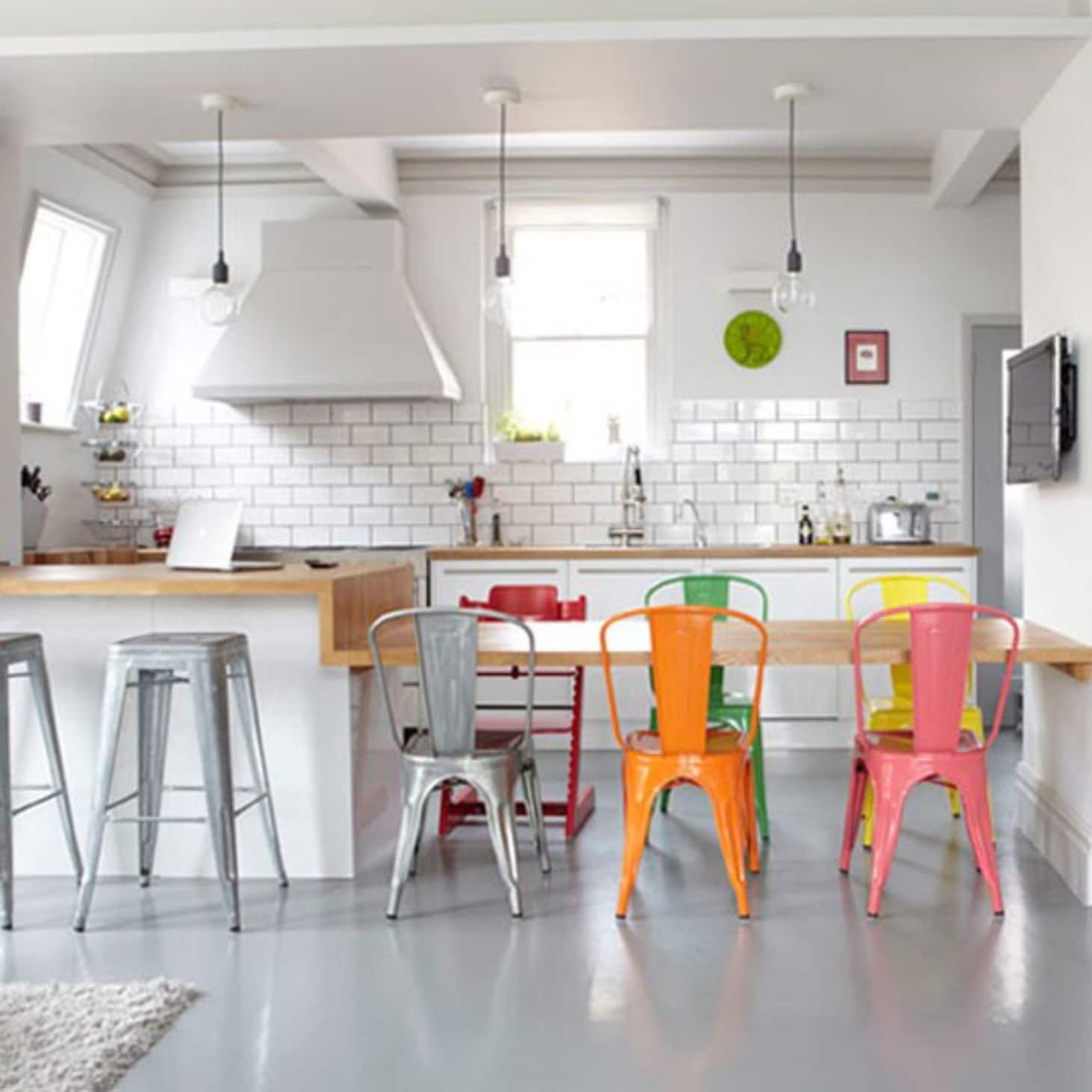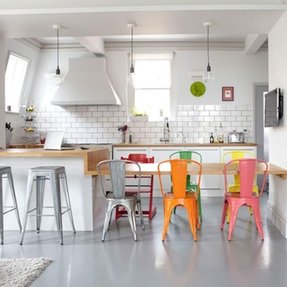 It is a very functional, attractive piece of furniture that represents a retro style in the house. This chair is made of very solid steel that is resistant to wear and damage. The size of this chair is 33.1" Width: 17.7" Depth: 18.1" Seat Height: 17.7".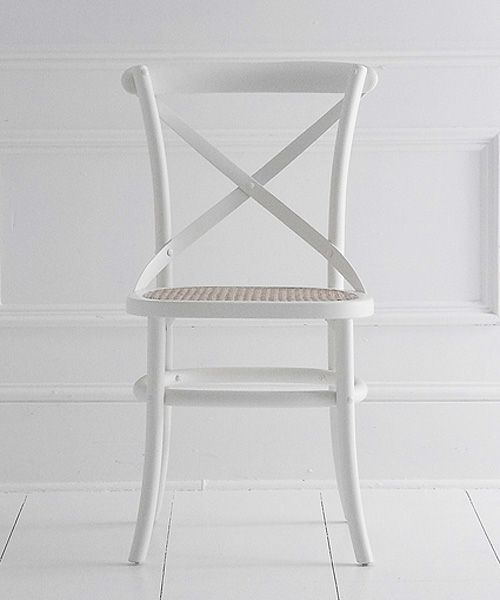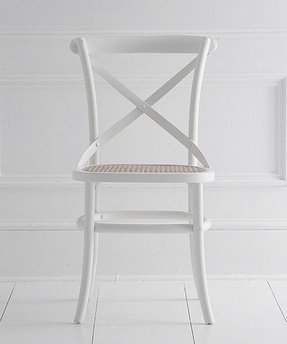 French Bistro chair - white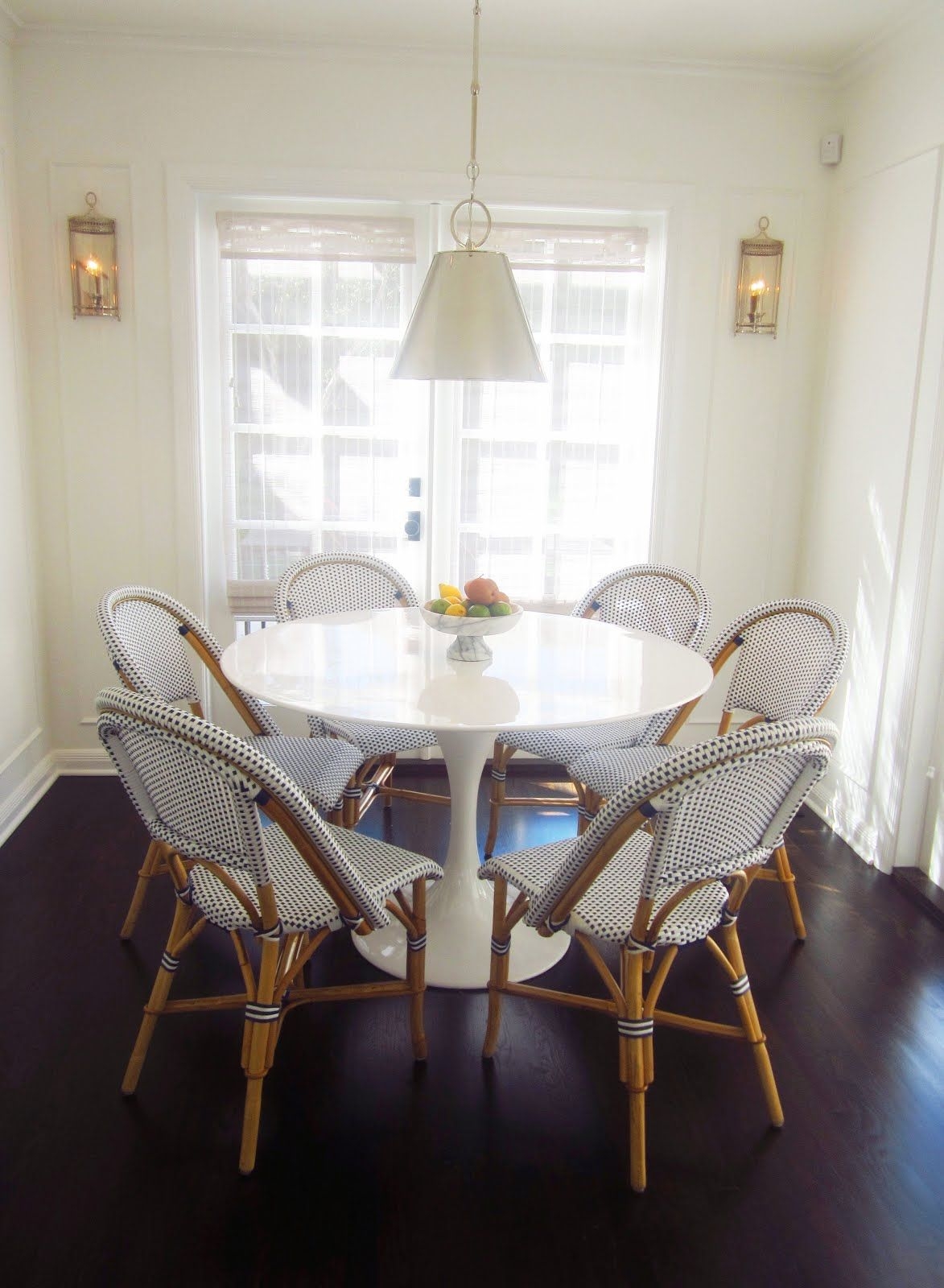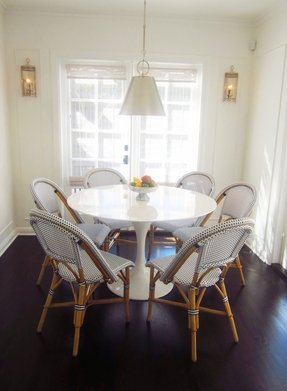 breakfast nook with white saarinen tulip table, blue and white french cafe chairs, silver pendant light, and dark wood floors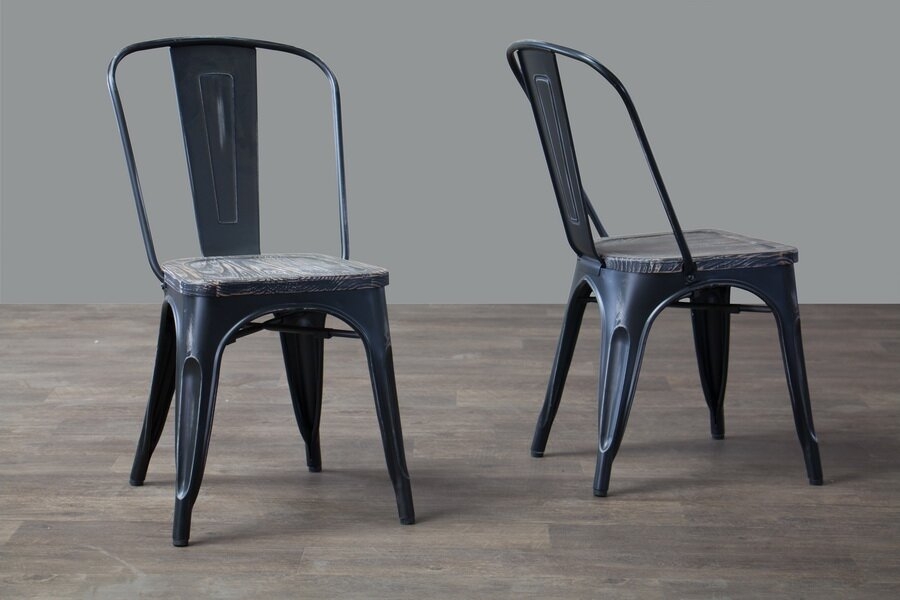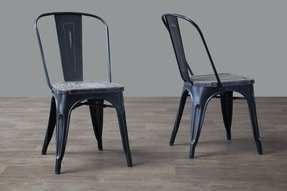 Those two industrial chairs are stackable and easy to store, working perfectly as extra seats. Each chair is designed of durable metal and covered in an antique black finish. Includes crisscrossed stretchers and non-marking feet.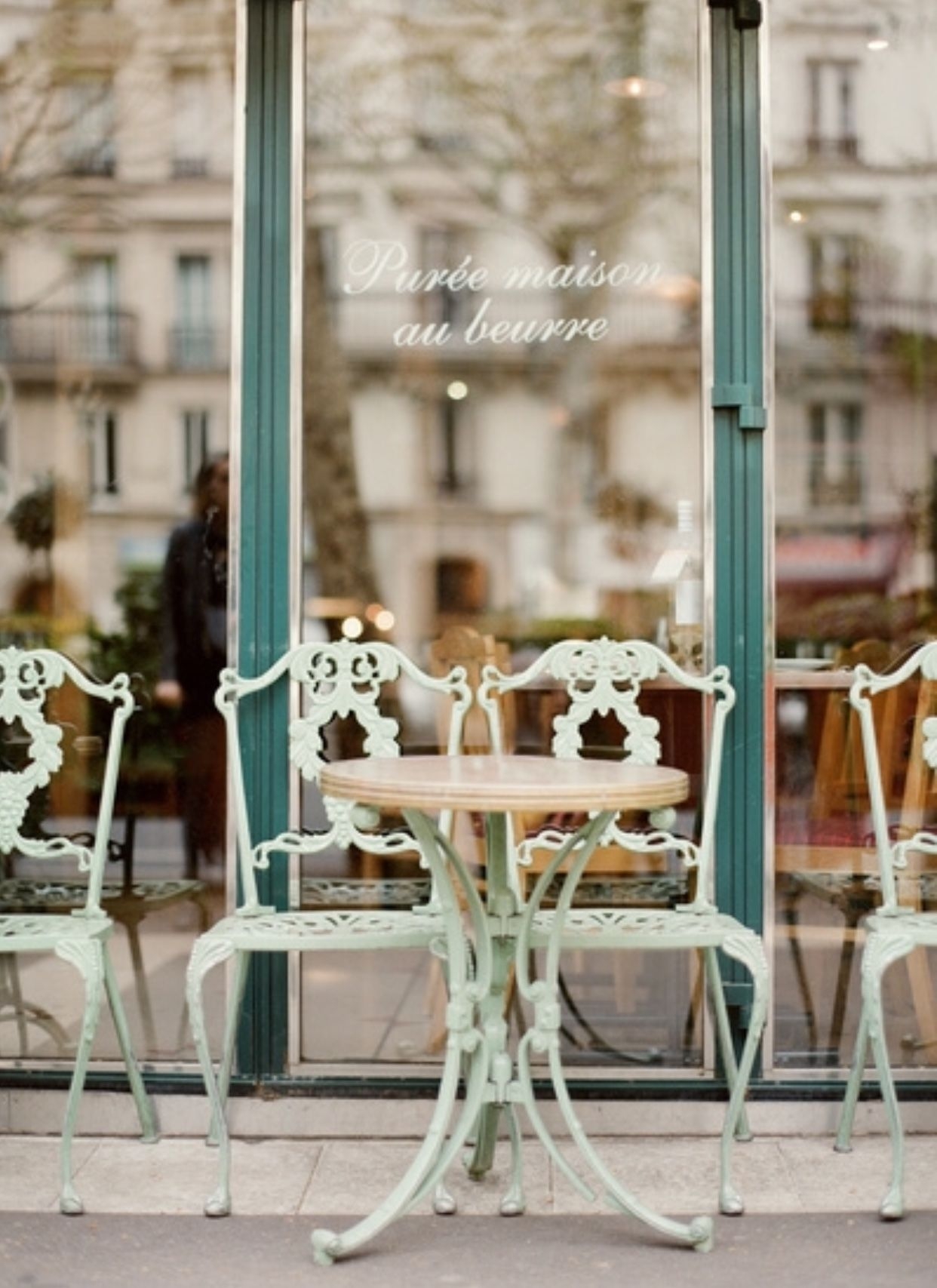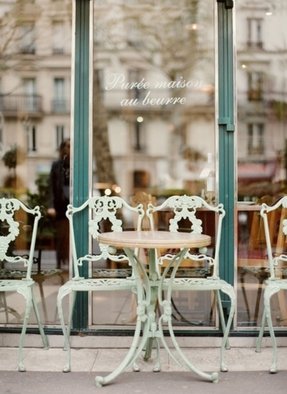 Paris Cafe Art Print by Leslee Mitchell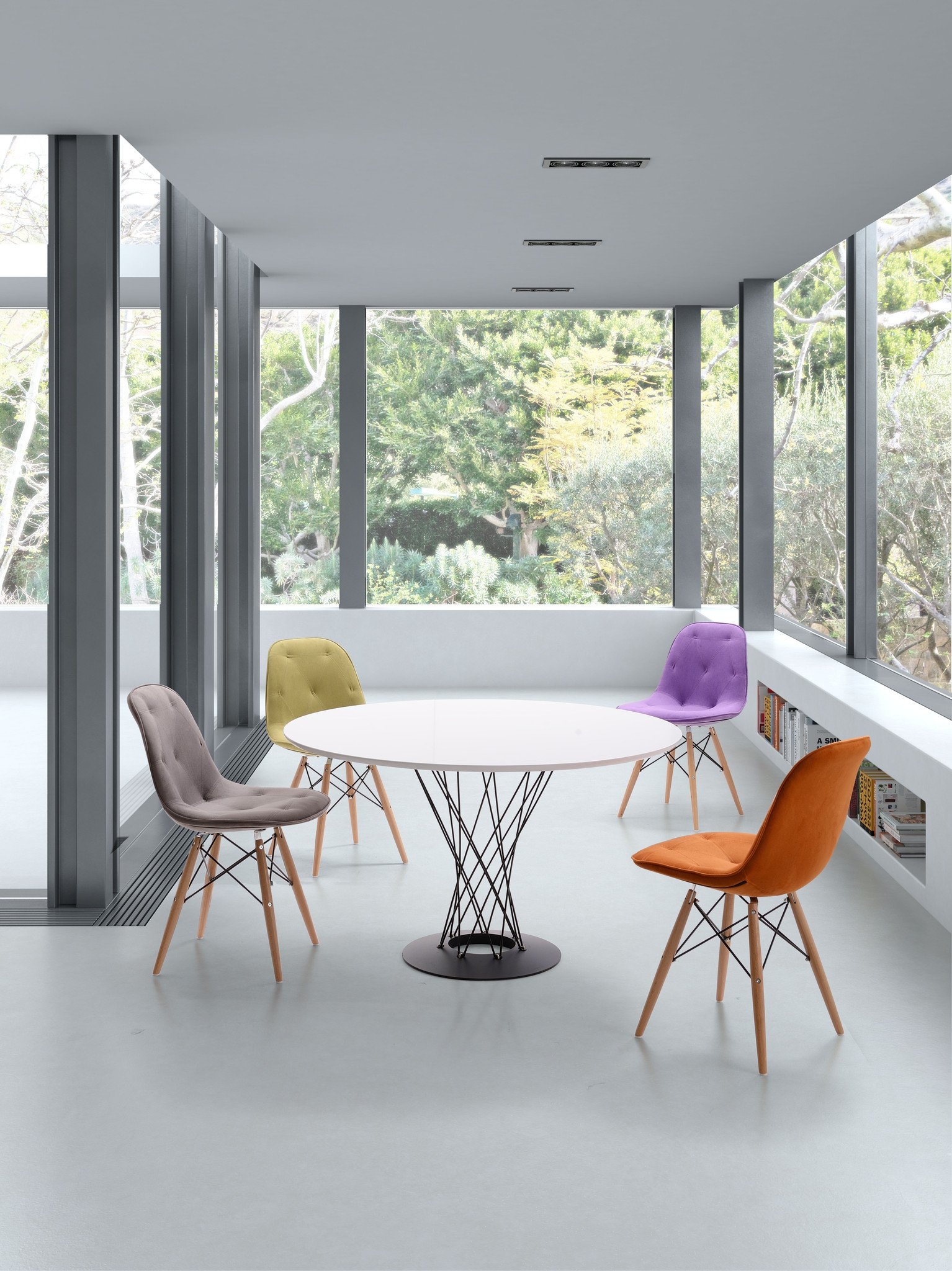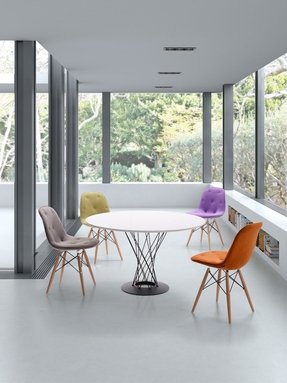 If you have a plain, lightly colored dining room or kitchen, a chair with vivid mandarine orange cover will add a favourable pop of color to your interior. This one is a replica of classic modern design.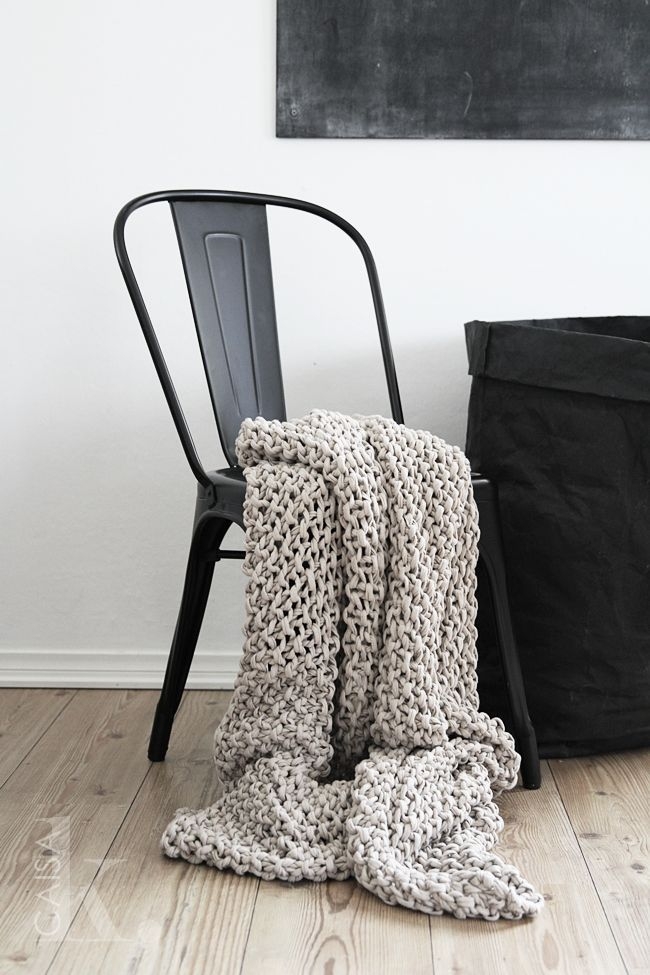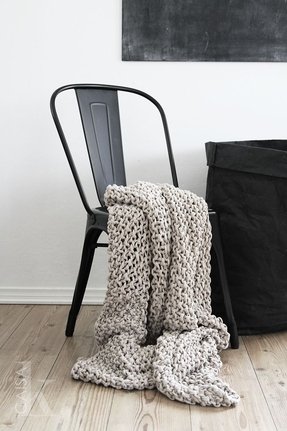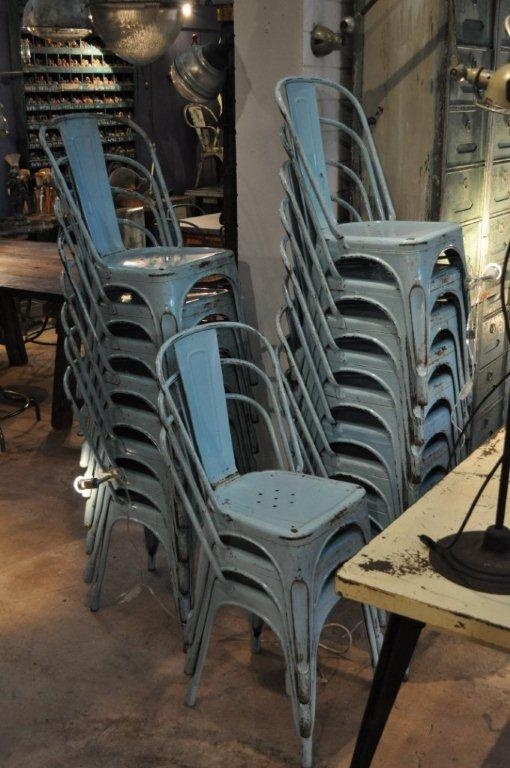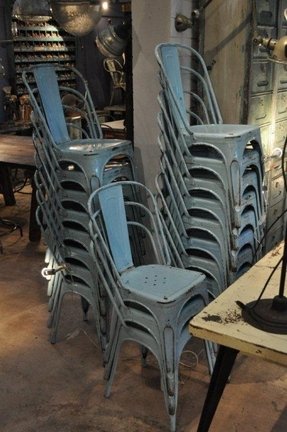 make cushions and paint would be great extra chairs for holidays they stack and look much better then those horrible folding chairs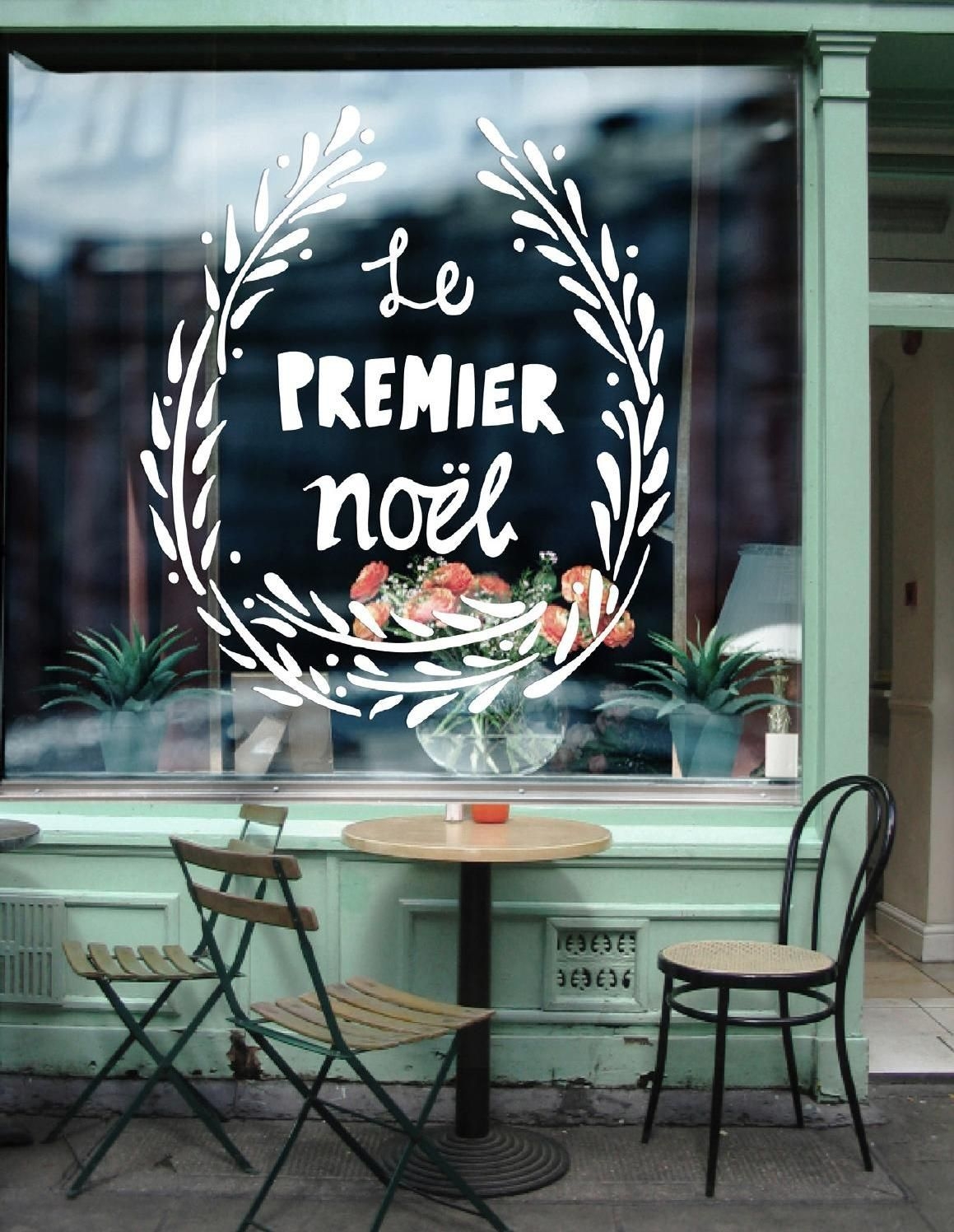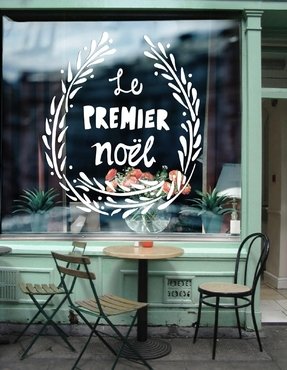 french cafe logo- border inspiration for a monogram- maybe dining room chairs