How do you turn a staircase from uninteresting to visually appealing in an instant? By using a stair runner! In short, stair runners are pieces of carpet that are centered on hardwood and tiled stairs. What sets them apart from fully carpeted stairs is their width. Runners tend to be narrower, leaving a few inches of visible wood on both sides of the step.
Stair runners are functional, stylish, and make a house feel more like a home. No wonder they're a fashion-forward trend! What's more, runners are available in all sorts of materials, patterns, and colors so you can rest assured that you'll find the right design to complement your home style. Prefer something a bit more contemporary? Want a traditional pattern to match your rug? Or are you into bold and vibrant home accessories? Stair runners have it all!
Without further ado, here is everything you need to know before buying a stair runner.
Why should you buy a stair runner?
There are multiple reasons why people choose to install stair runners, the main being safety. Whether you've already experienced falling down the stairs or not, everyone knows that stairs are dangerous when slippery. Needless to say, wood and tile stairs are the epitome of slippery. With stair runners, everyone, especially the little ones, will be safe when going down the stairs. Moreover, runners can give some character, pizzazz, and color to an otherwise boring staircase. So, if you want to create an attractive focal point in your home, you can count on stair runners to do exactly that.
The benefits of runners don't end there! They're soft which also means that they can absorb sound and reduce noise. Squeaky loud stairs are annoying anyway. And last but not least, stair runners help protect wooden stairs.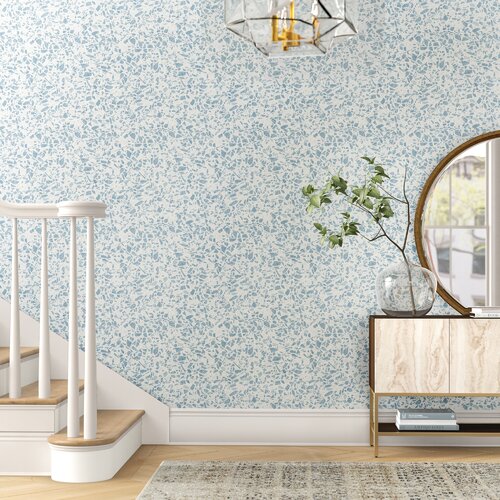 How wide should a stair runner be?
The width of your stair runner depends on the width of your stairs. Ideally, a margin of 4" or more on each side is adequate, but it also depends on the look you're going for. Additionally, a wider staircase looks more proportioned with a stair runner that leaves a significant amount of bare wood (7" or more) on either side. Therefore, you should first measure your stairs and see which stair runner width fits best with it. For standard staircases (3 feet wide), a 27" wide runner would be ideal. This length is neither too narrow nor too wide and provides you with a path that's wide enough without overpowering the stairs.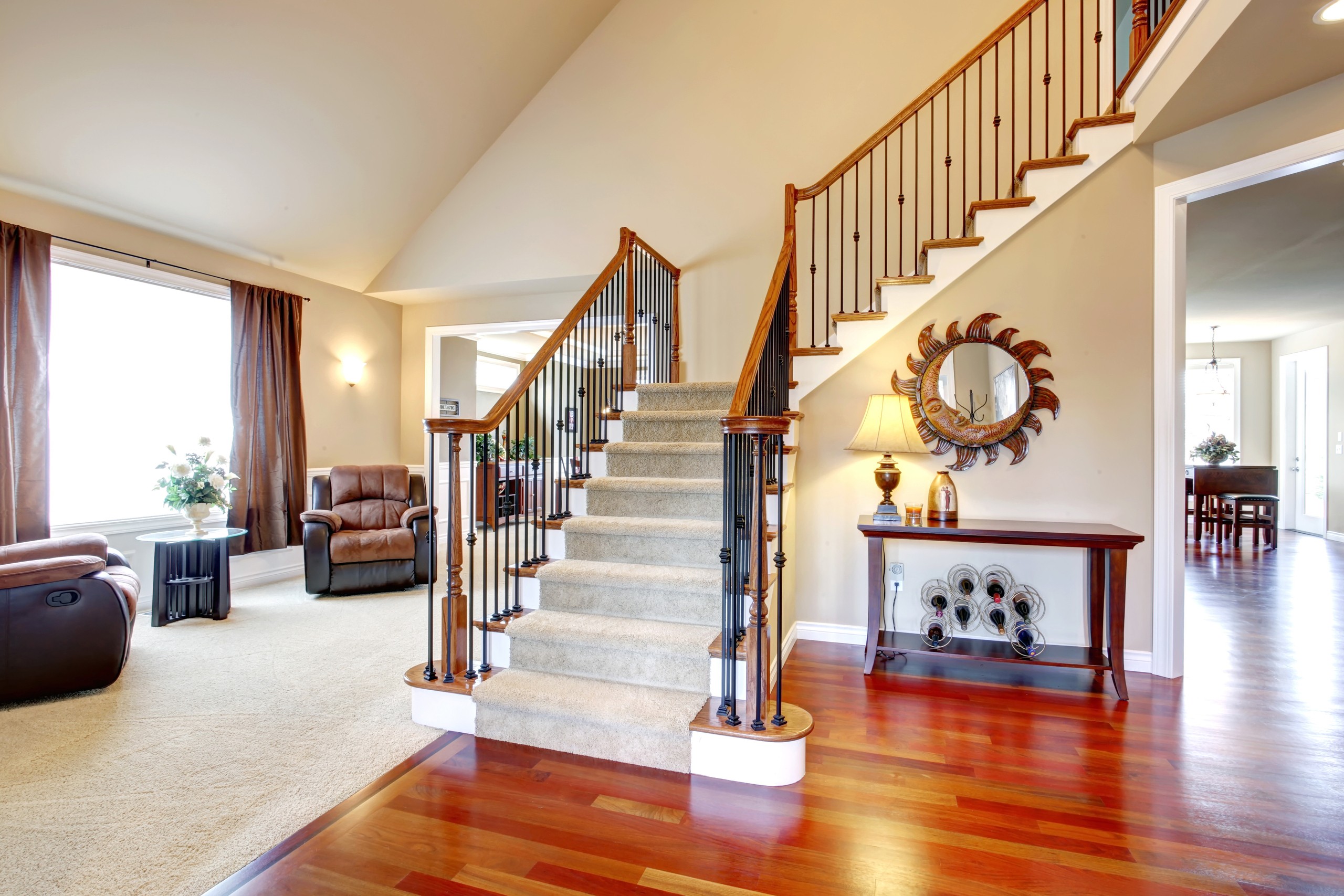 Which material to choose?
Wool is by far the best material for stair runners but they're also quite expensive. This material is soft on the feet, heavy-duty, and can last for years. If you're on a budget and can't afford to splurge on a wool runner, consider cheaper alternatives such as wool blends, synthetic materials, or natural fibers.
Wool blends consist of wool and synthetic material that are blended to create a whole other material that's fairly soft and durable with a less expensive price tag.
Synthetic materials like polyester and nylon come in more patterns and colors, are easy to clean, and are long-lasting just like wool.
Finally, natural fibers such as sisal and jute are the cheapest, mainly because they can easily get stained and have a rough texture on the feet. These materials are generally not recommended for staircases that receive a lot of traffic but they do have a beautiful natural look.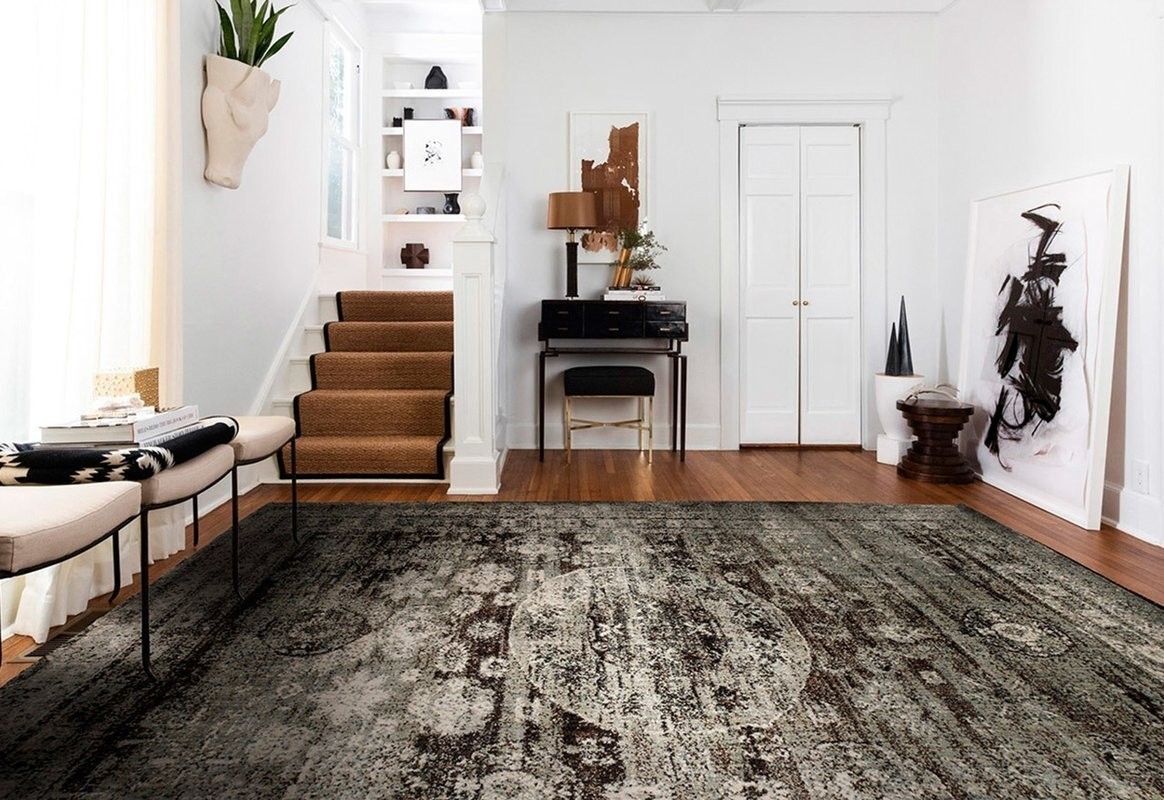 Which color and pattern to choose?
One of the easiest ways to inject a pop of color into your home without doing any major renovation is through stair runners. Plus, the choice of colors and patterns are limitless!
Medium and earthy tones are the best color option if you want a stair runner that you won't quickly get bored of. They're versatile, look chic and classy in any home style, and complement wooden stairs in a harmonious way. If playing it safe isn't your style, go for a bold or dark color that gives off an inviting look to your space. There's no reason to not go bold especially when stairs are only seen when you pass through them or when you enter and leave the hallway! However, it's good to keep in mind that dust and fluffs are easily seen on dark runners. Light-colored stair runners are classy, but most people end up regretting this color choice because they show dirt very easily. If your staircase gets a ton of traffic, stay clear from lighter shades at all costs!
Want a design that looks more original and tasteful? If so, patterns are the way to go! A soft gentle pattern will do if you don't want any wear and tear to be noticeable. Don't know which pattern to get? Striped stair runners make an interesting focal point and are a great option for those who are indecisive. Geometric patterns may look enticing at first glance, but they're actually not that great of a choice. These patterns are dizzying and often difficult to navigate, to the point where you constantly miss a step. You just need to be extra careful if you do decide to get geometric stair runners.
How to install it?
You can either install the stair runner on your own or hire a professional to do it. Either way, there are two basic methods to get the work done. The waterfall method is the quickest and most practical method, making it the first choice when it comes to installing carpets on stairs. This installation method includes bending the runner over the stair's edge then immediately placing it on the next tread. On the other hand, you have the French cap method that's usually done by a professional since it demands more skills. This installation involves wrapping the runner around the edges of the treads which takes quite a while to complete. Nonetheless, the French cap method takes on a more fitted appearance.
Are stair rods necessary?
Stair rods come in a wide selection of elegant finishes and designs and are perfect for adding a stylish touch to the stairway. These decorative accessories can complement your stair runners and enhance the overall look of your space. On top of that, you can get a stair rod in the same finish as other metal details in your home to create a cohesive and well-designed space.
That being said, stair rods are totally optional since they're only used for decorative purposes.