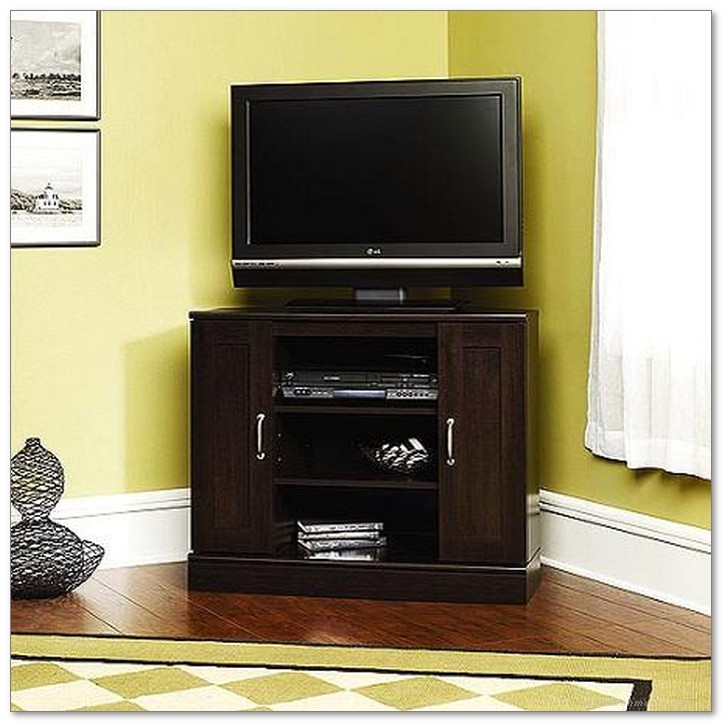 Corner tv stand cinnamon cherry
With this corner TV stand you can save space in your living room and, at the same time, make it more practical. Crafted of dark wood, the stand rests on a flat base, holding a smooth top, 2 side cabinets, and 3 open shelves with holes for cable management.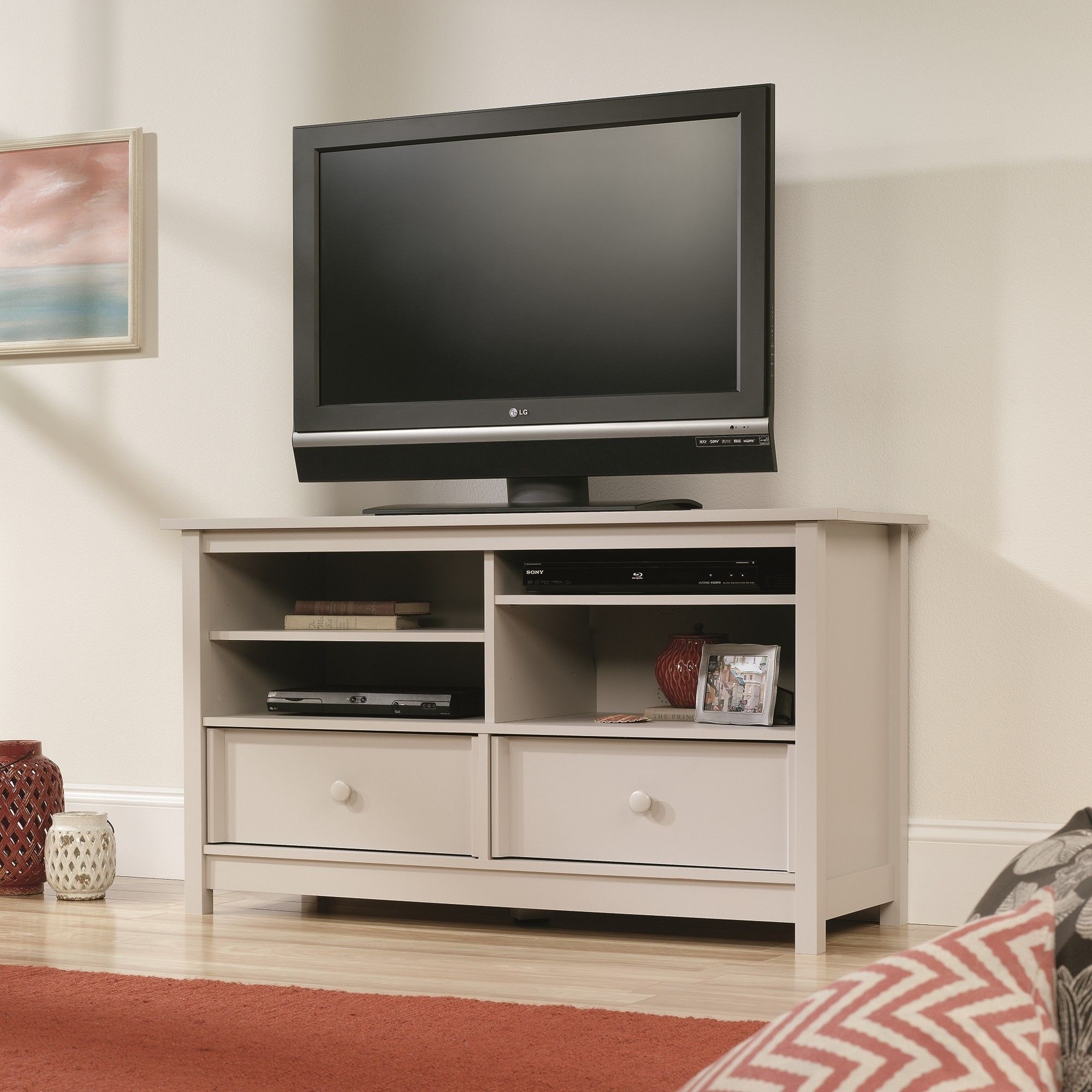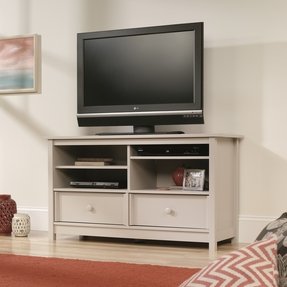 51" TV Stand
This piece of furniture is a very solid and functional TV stand. Its durable frame includes open shelves for DVD players and other devices. It is also equipped with two spacious storage drawers that are good for the storage of CDs, DVDs and other items.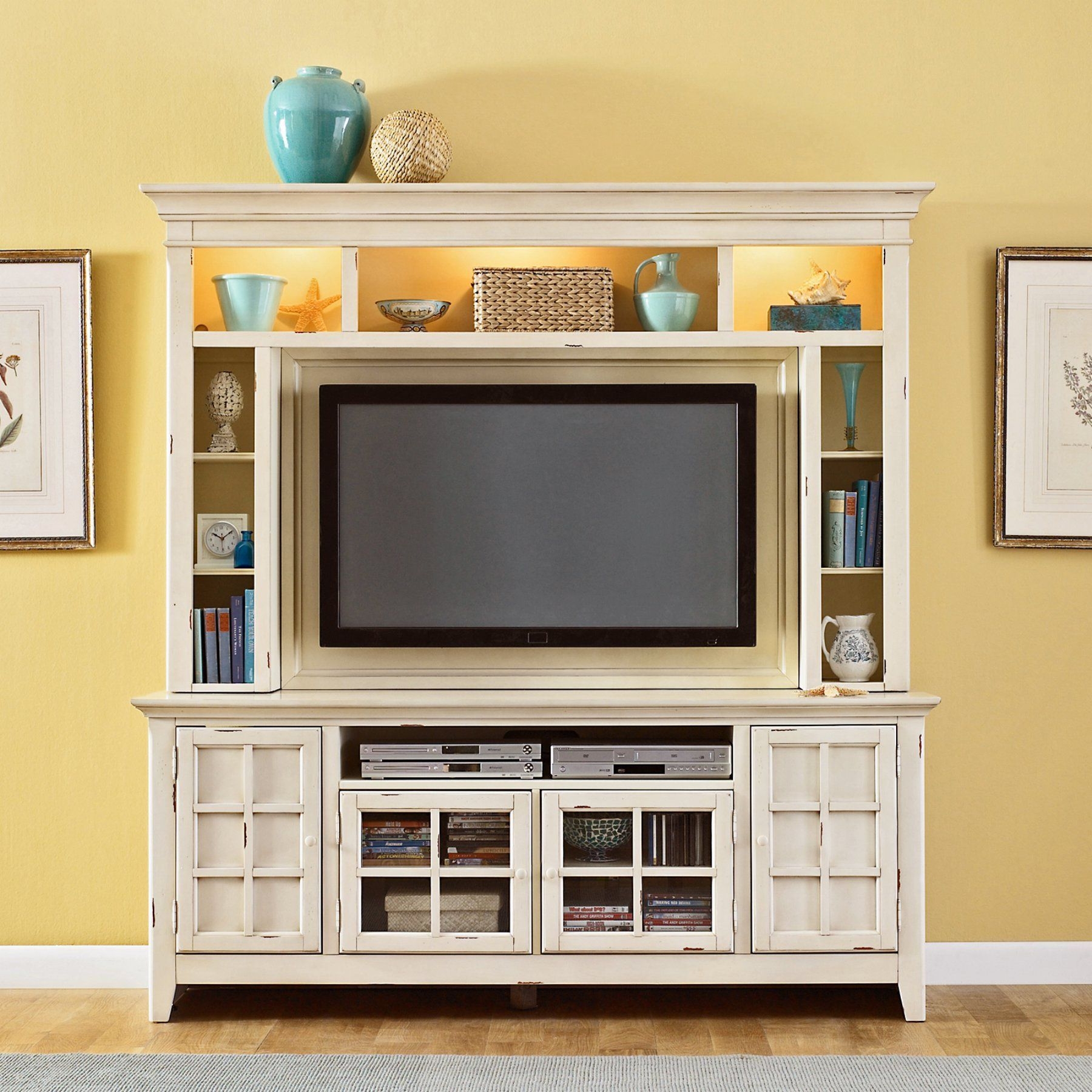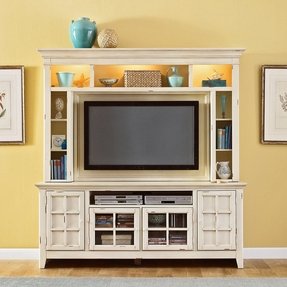 The impressive combination of vintage styling and functional furniture makes this tasteful entertainment stand for flat panel tv look fabulous in the living room. Numerous shelves, cabinets, and drawers allow you to store your trinkets and audio video equipment.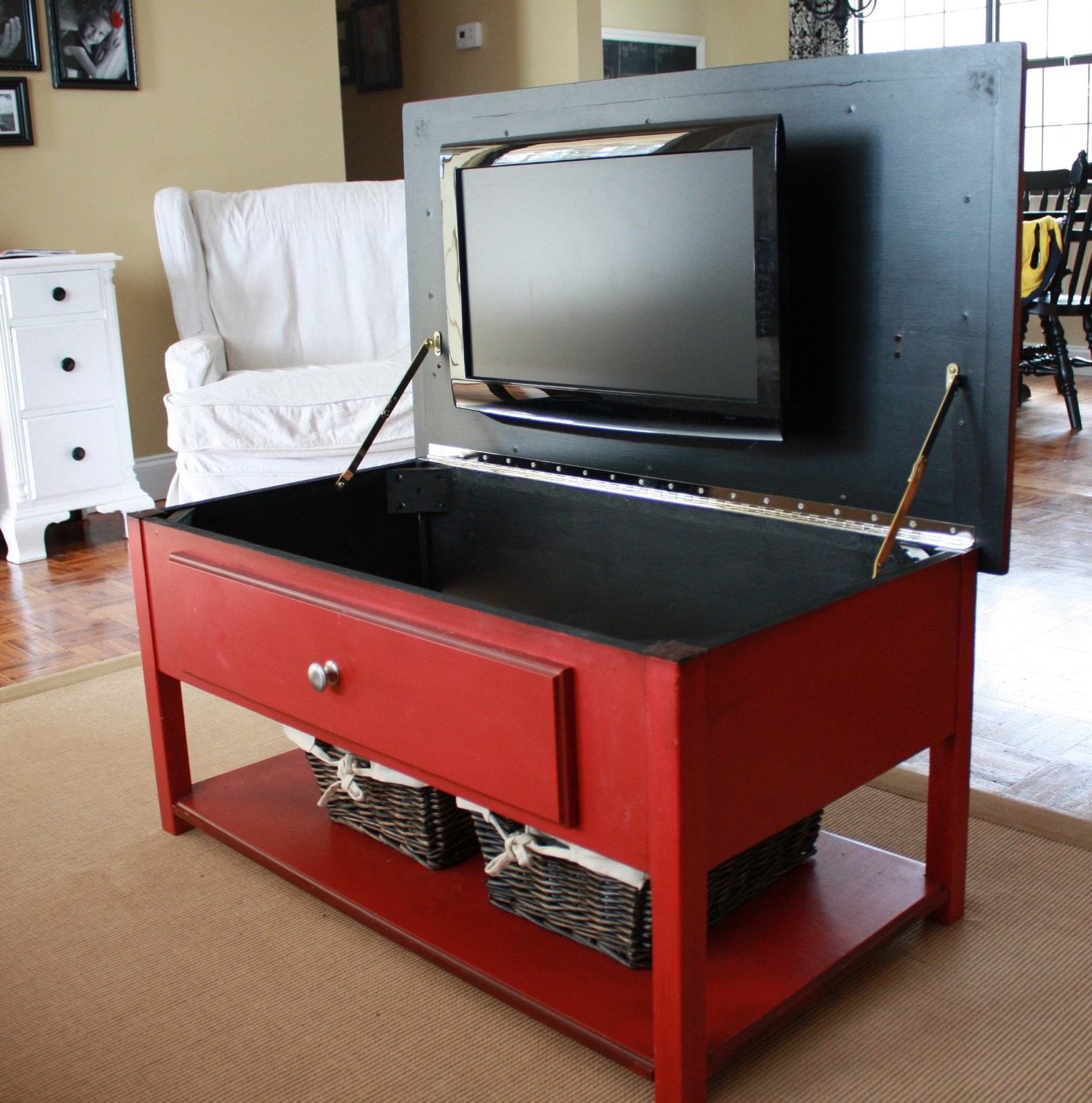 A creative way to secure your flat screen TV when not in used. This wood TV stand is bathed in a striking red finish, featuring a lift-up hinged lid with a place for mounting your flat screen, a capacious storage compartment and 1 bottom shelf.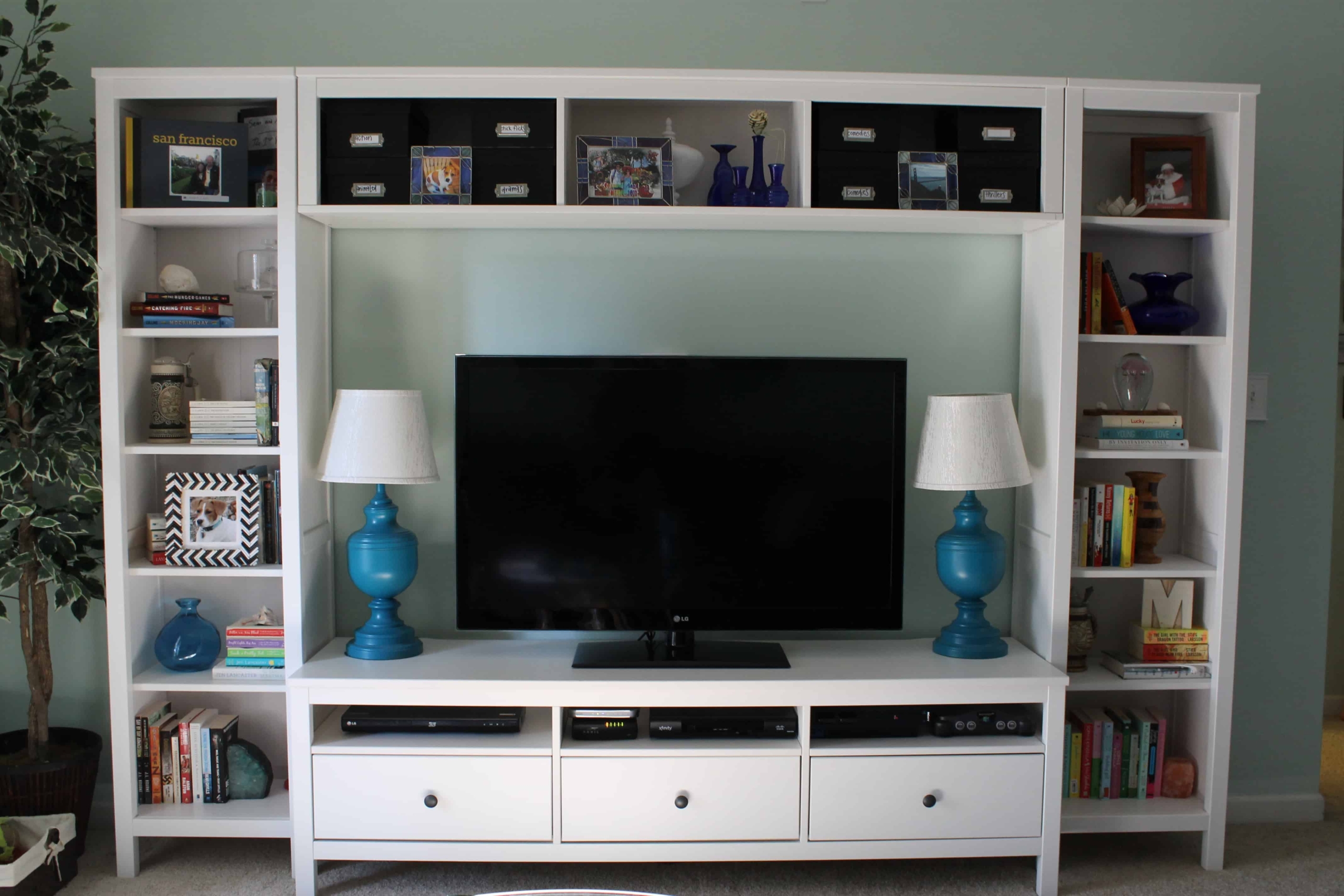 Modern classics in this tv stand with storage for flat screen tv makes it a perfect solution for contemporary interiors. Versatile white finishes, numerous storage places, and a neat form create a functional piece of furniture.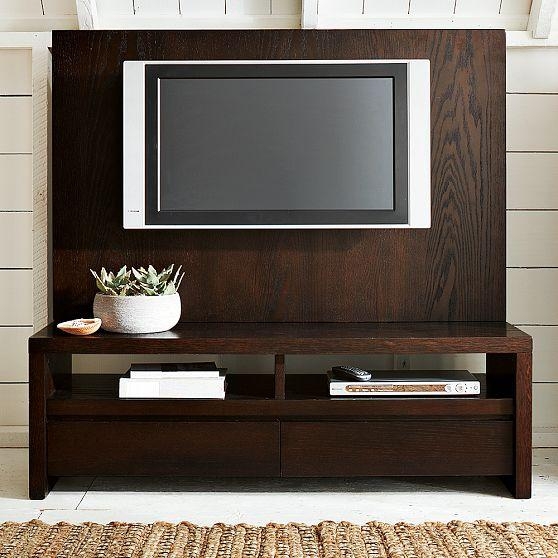 Modern, elegant TV stand with additional storage on the bottom part. Together with the white TV, it creates an amazingly modern whole, which will easily impress even the most demanding guests.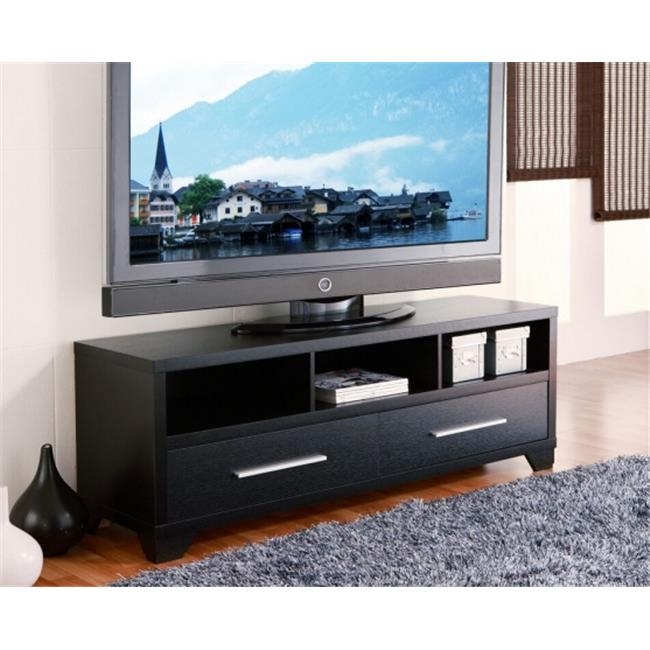 The modern TV console, perfect for any flat screens up to 60-inches. This is designed with beautiful multi-storage features coated in a warm cappuccino finish, and substantial panels for great stability for years coming.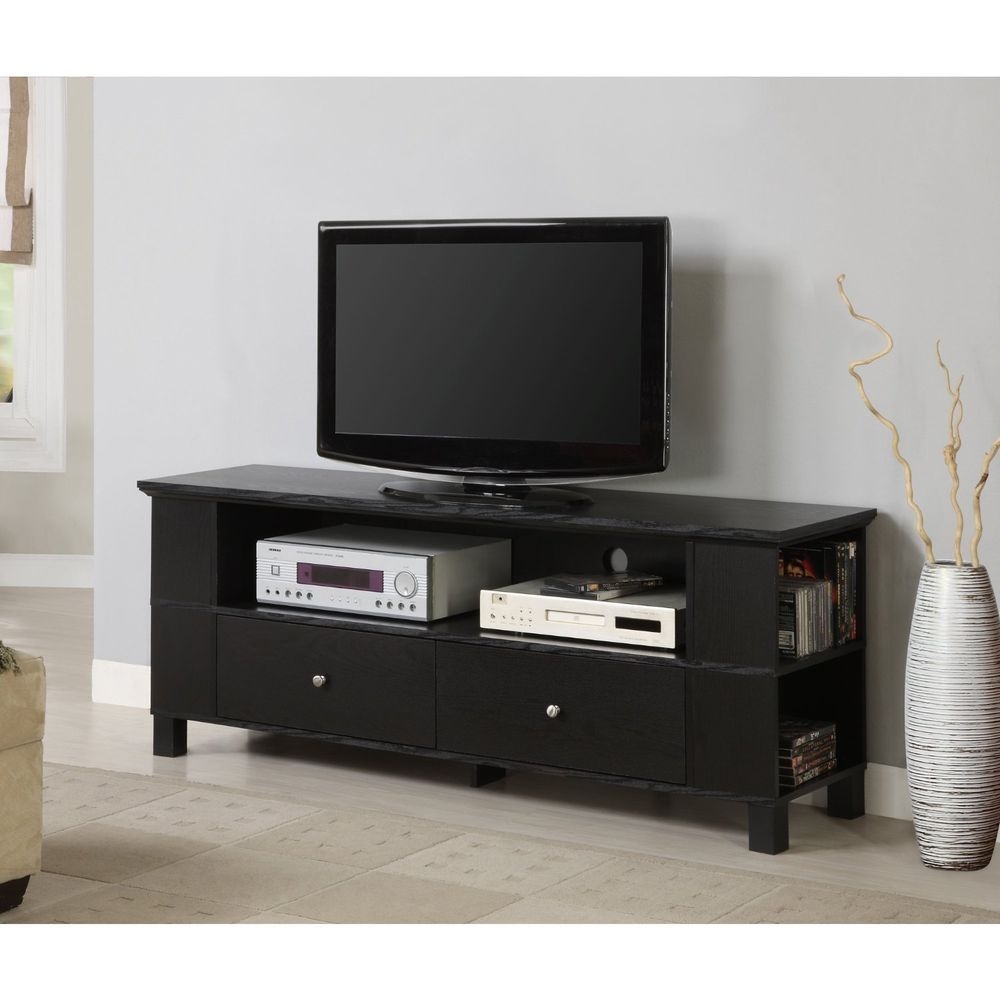 If you looking for great TV stand you need to buy this one. This TV stand has got a storage for storing your CDs and DVDs. It has got a classic black wood finish and elegant design. This TV stand is a very good choice.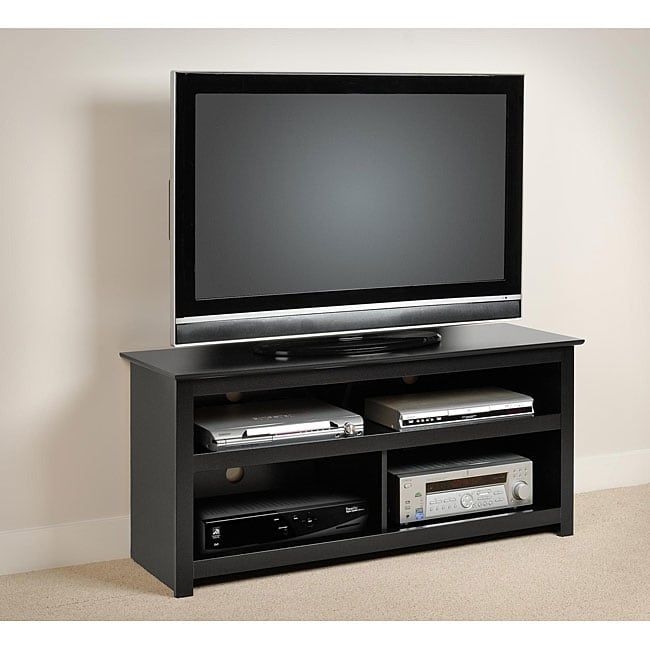 Create a stylish entertainment center with this TV console. Perfect for LCD and plasma televisions, this console features compartments for your other A/V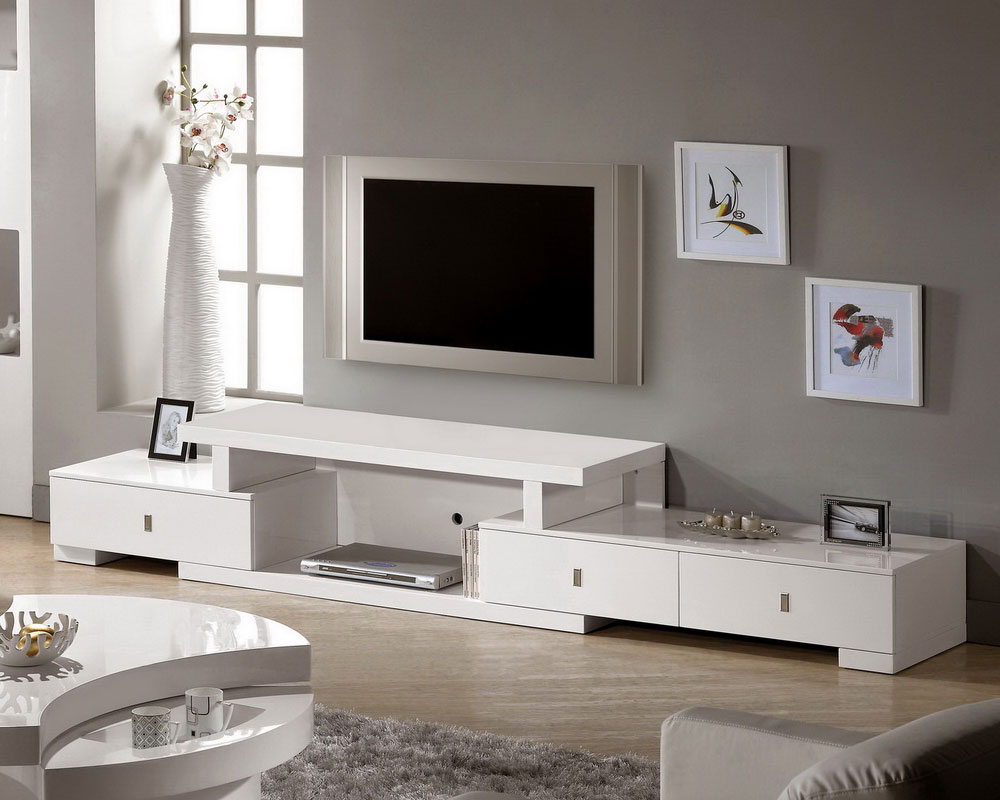 Livio Extendable White Gloss TV Cabinet Only $749 Live life with the Livio extendable TV cabinet and enhance your entertainment living area .The Livio is a unique and ultra modern design TV cabinet that suits perfectly for the modern home. Feature plenty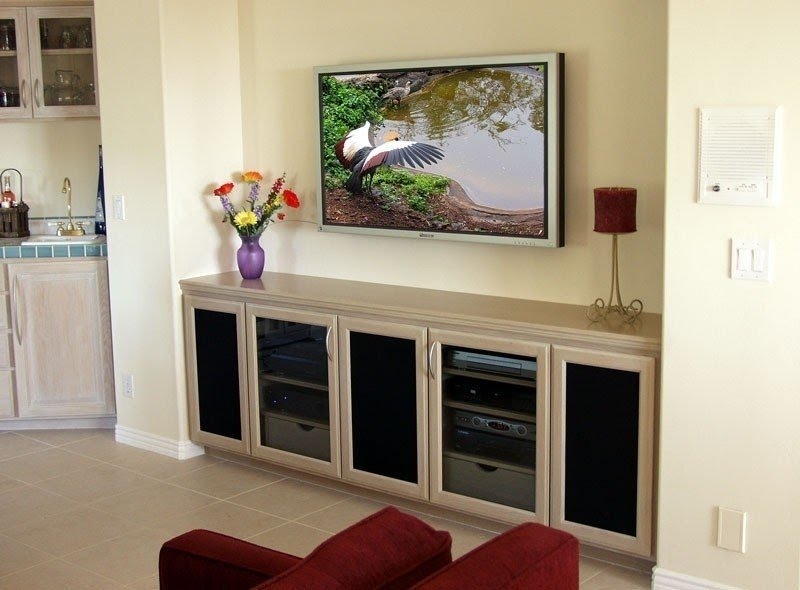 Do you realize how often it draws the eye of a TV stand? And so it is worth it to have worthwhile one. Just like this tv stand with storage ,made of wood, with a slightly shiny finish and darkened glass. It offers 5 separate cabinets and a long functional top.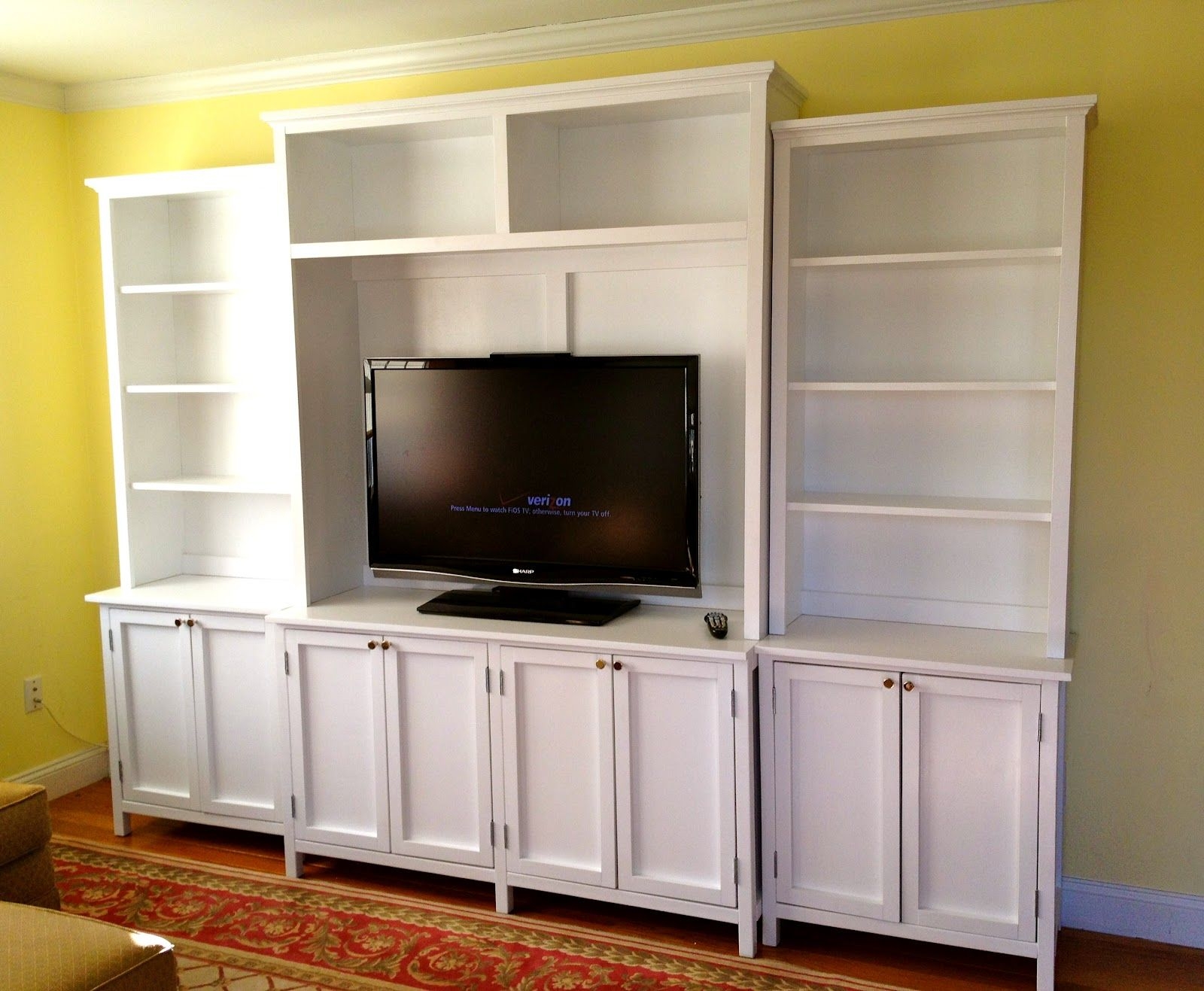 DIY entertainement center with raised bottoms allows airflow from baseboards, can adjust height as needed, maybe leave doors off and just go with my current basket obsession for storage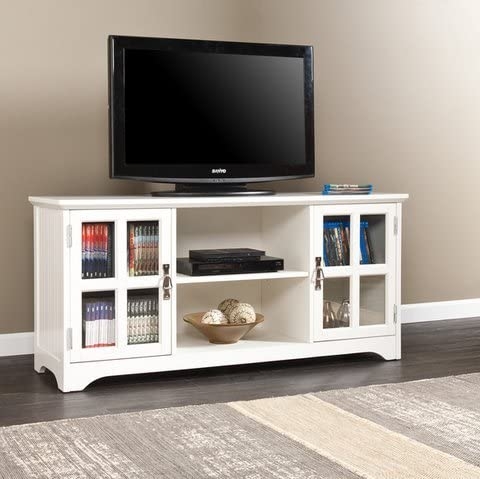 Setting the TV on a low table isn't good for the eyes and neck of the spine. Better to choose such a wooden, made of teak wood, small TV stand, on medium high. This tv stand with storage for flat screen, is perfect for corner, and little TVs.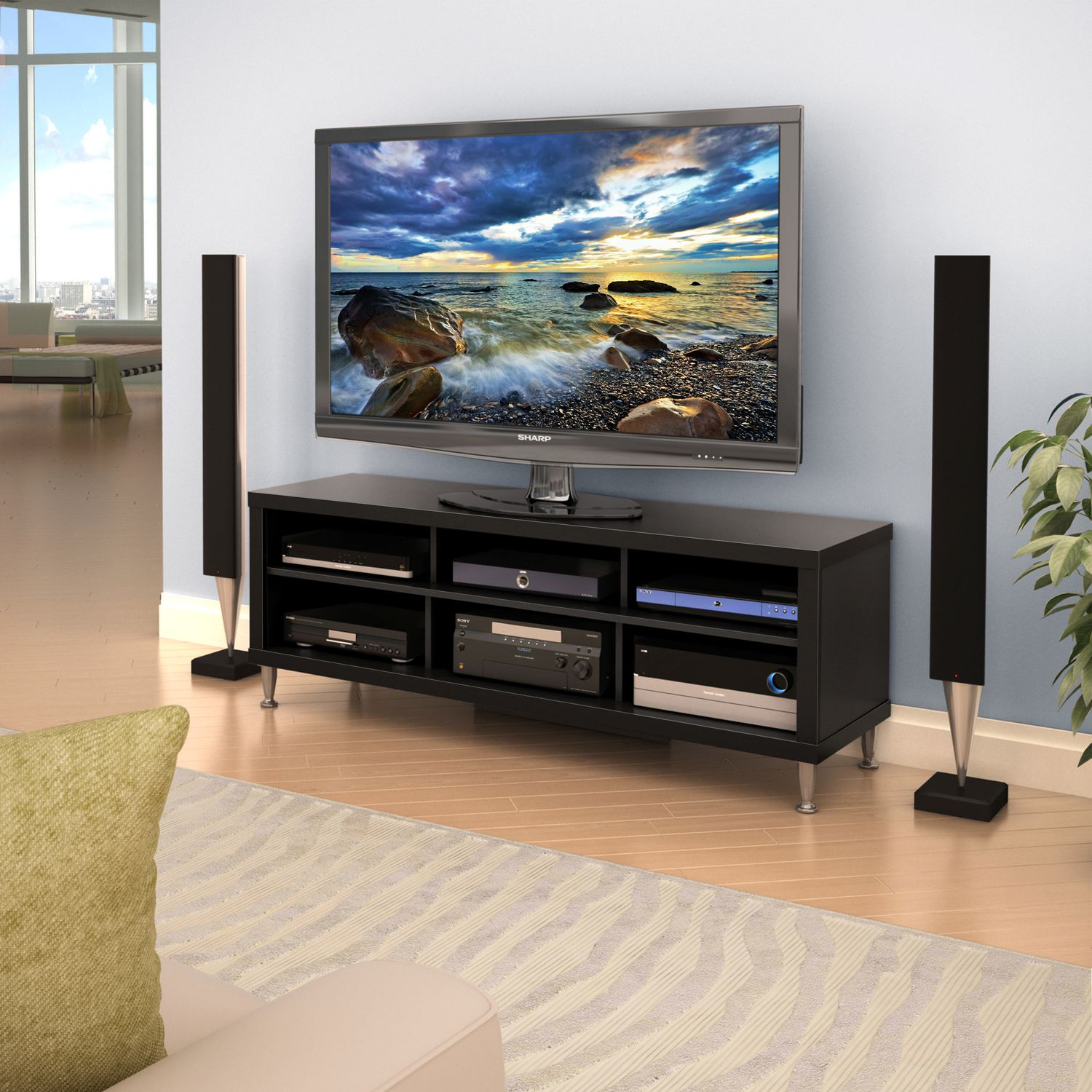 With its simple silhouette and versatile storage, the Series 9 TV Stand is the ideal partner for your 55" or larger flat screen TV. The unit...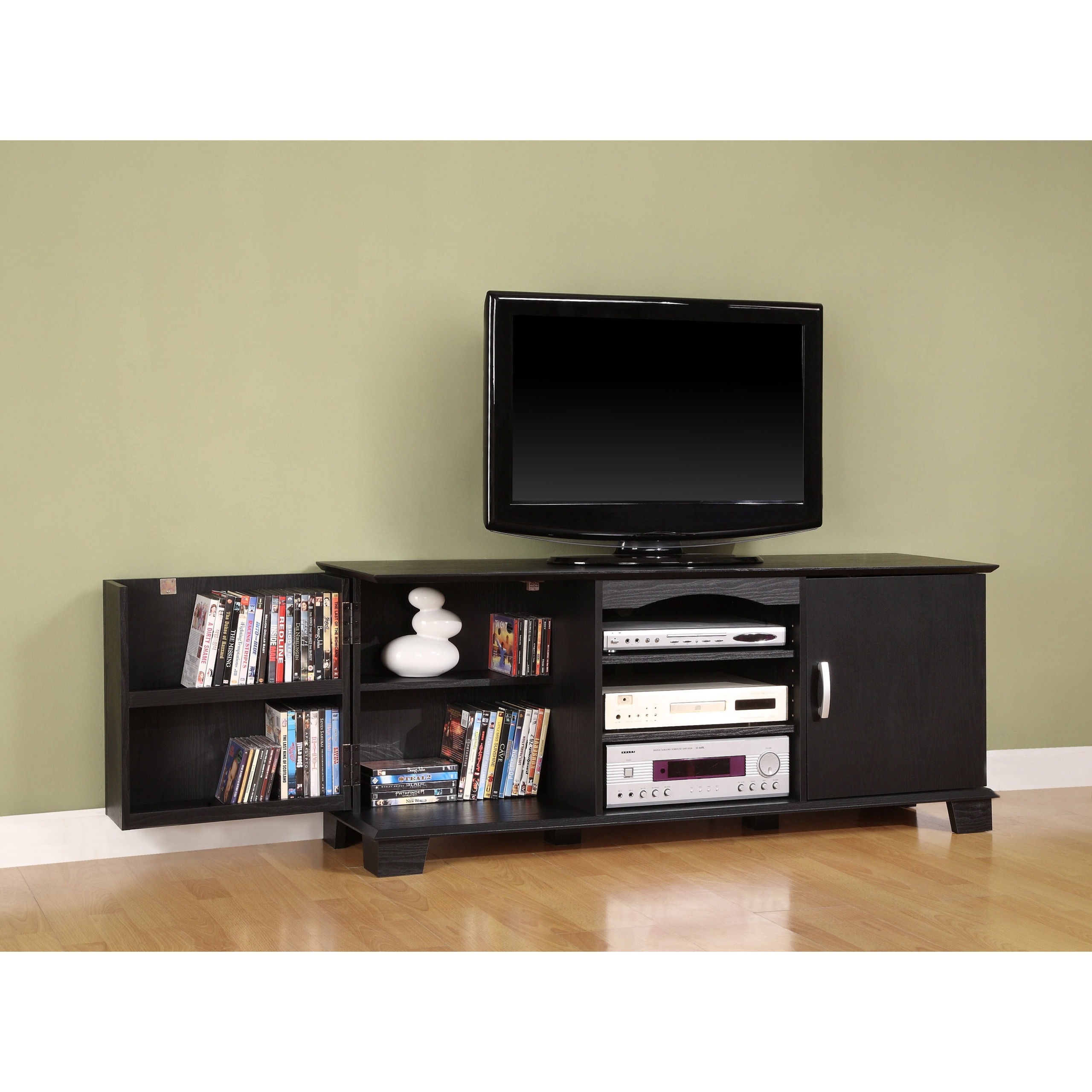 Fashionable TV stand in black finish. This media stand is a very functional choice for your living room. It can accommodate most flat panel TVs and features 2 spacious cabinets on the side, adjustable center shelving and high grade MDF construction.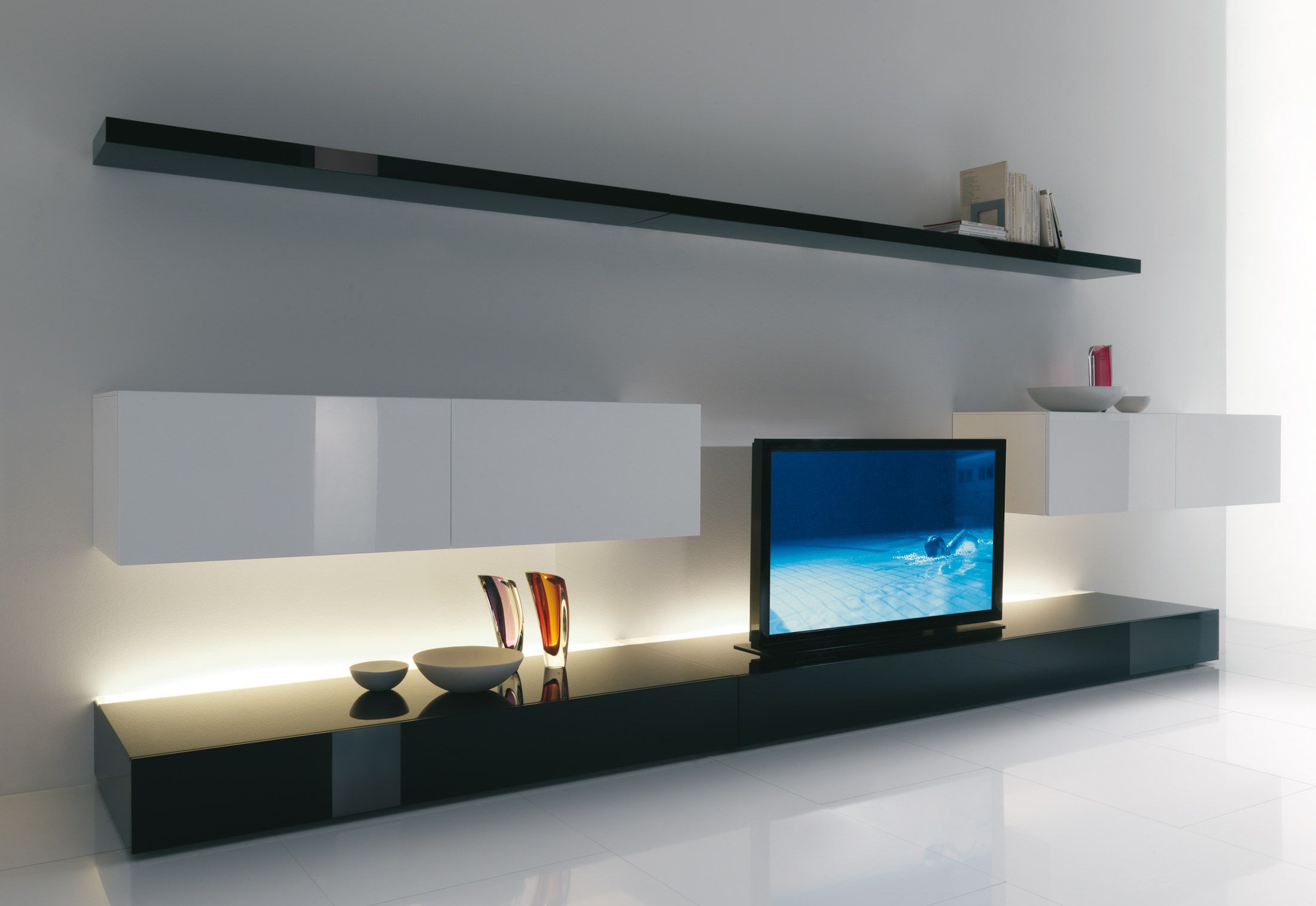 Modern entertainment center with gloss finish. Designed for mounting on the wall. Includes cabinets with double doors for storing CD's, DVD's and others TV components.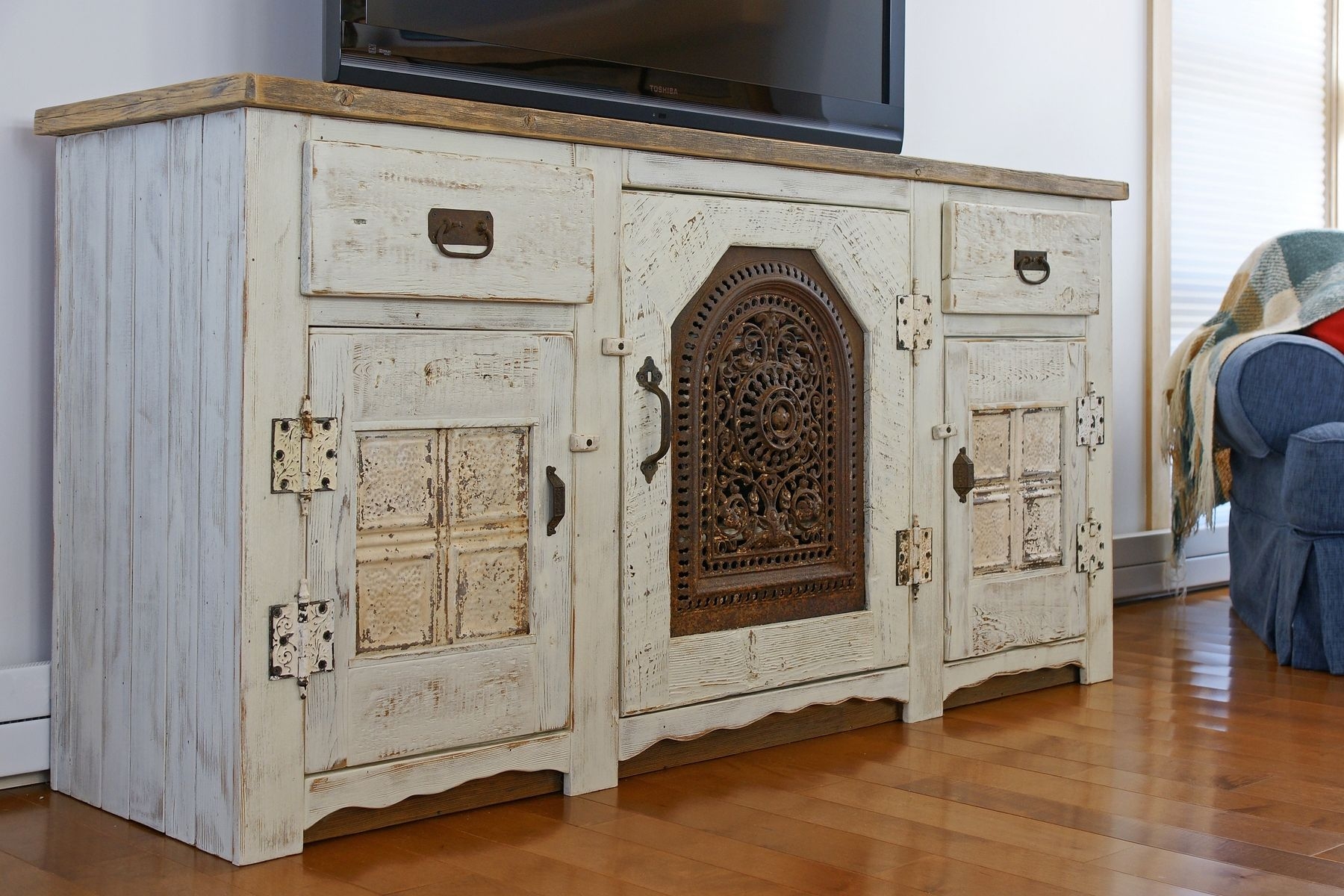 An entertainment/media console for a flat-screen TV. The piece integrates into a home which mixes contemporary design with native and reclaimed materials. We started with the vintage arched grate as the focal point, and designed the rest of the piece arou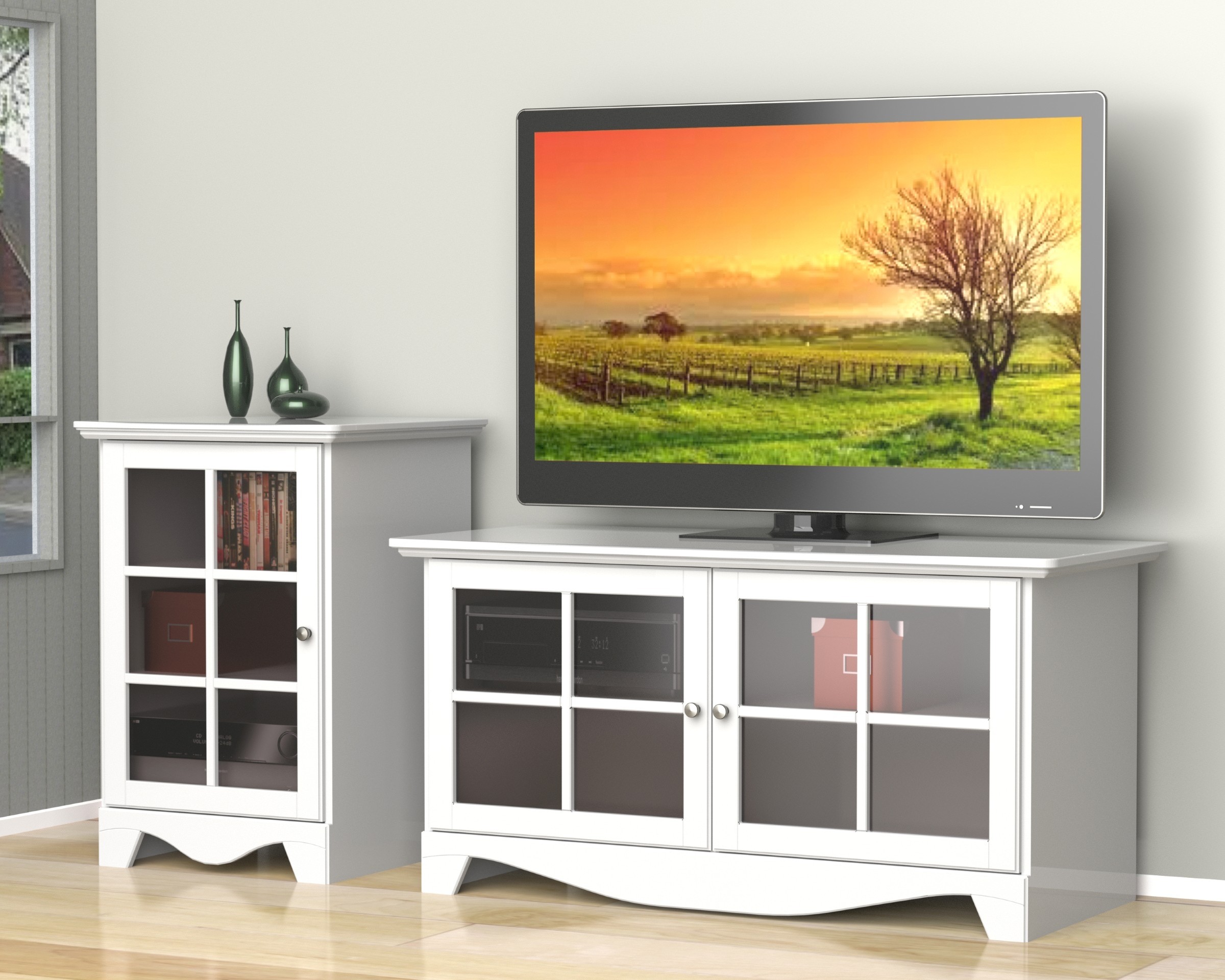 It is a great TV stand that has got an elegant design, two adjustable shelves and four storage sections. It is available in two colors: black and white. It adds style and beauty to any living room.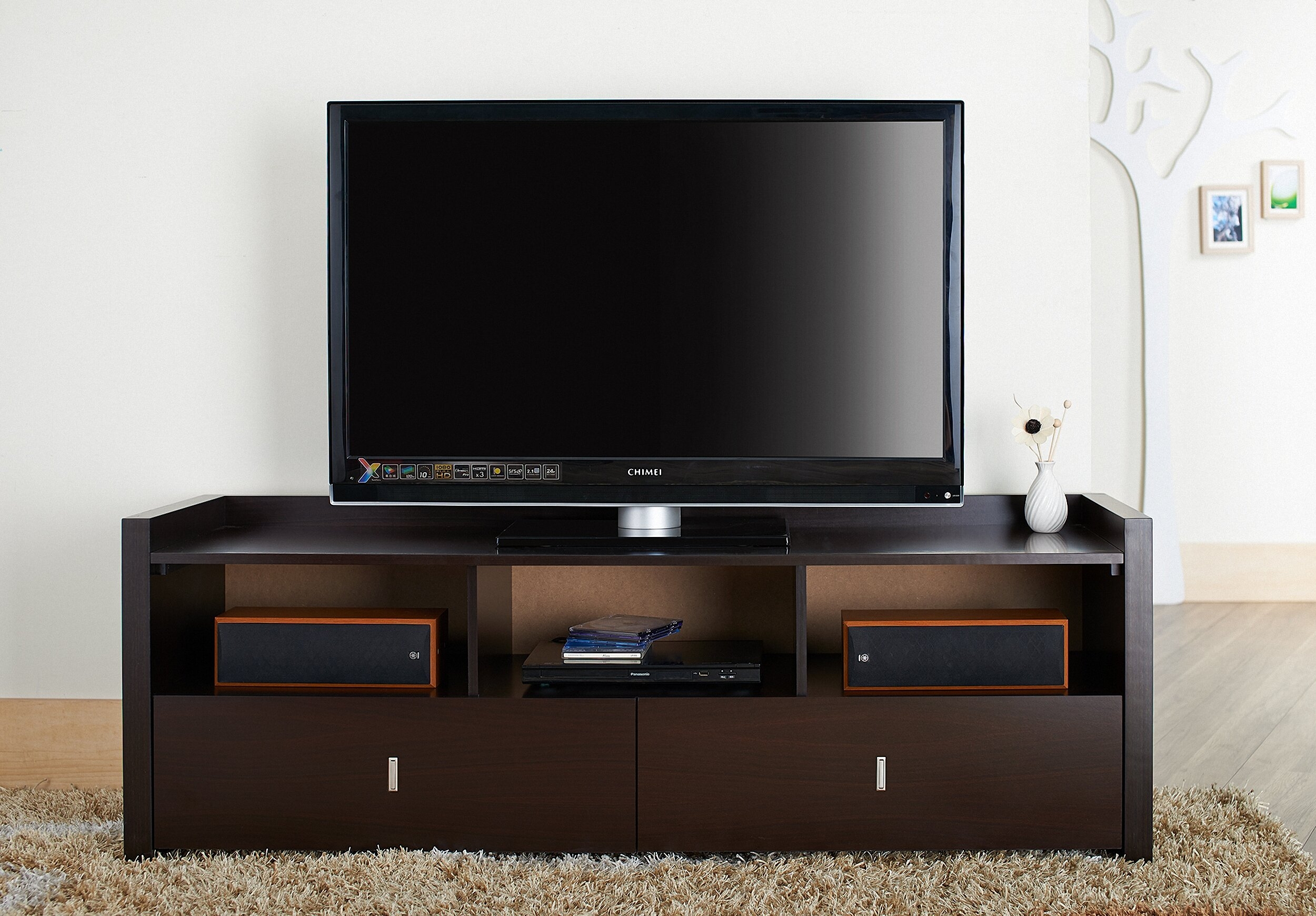 Espresso TV stand for a flat screen or plasma TV. Dark Brown entertainment center with storage drawers.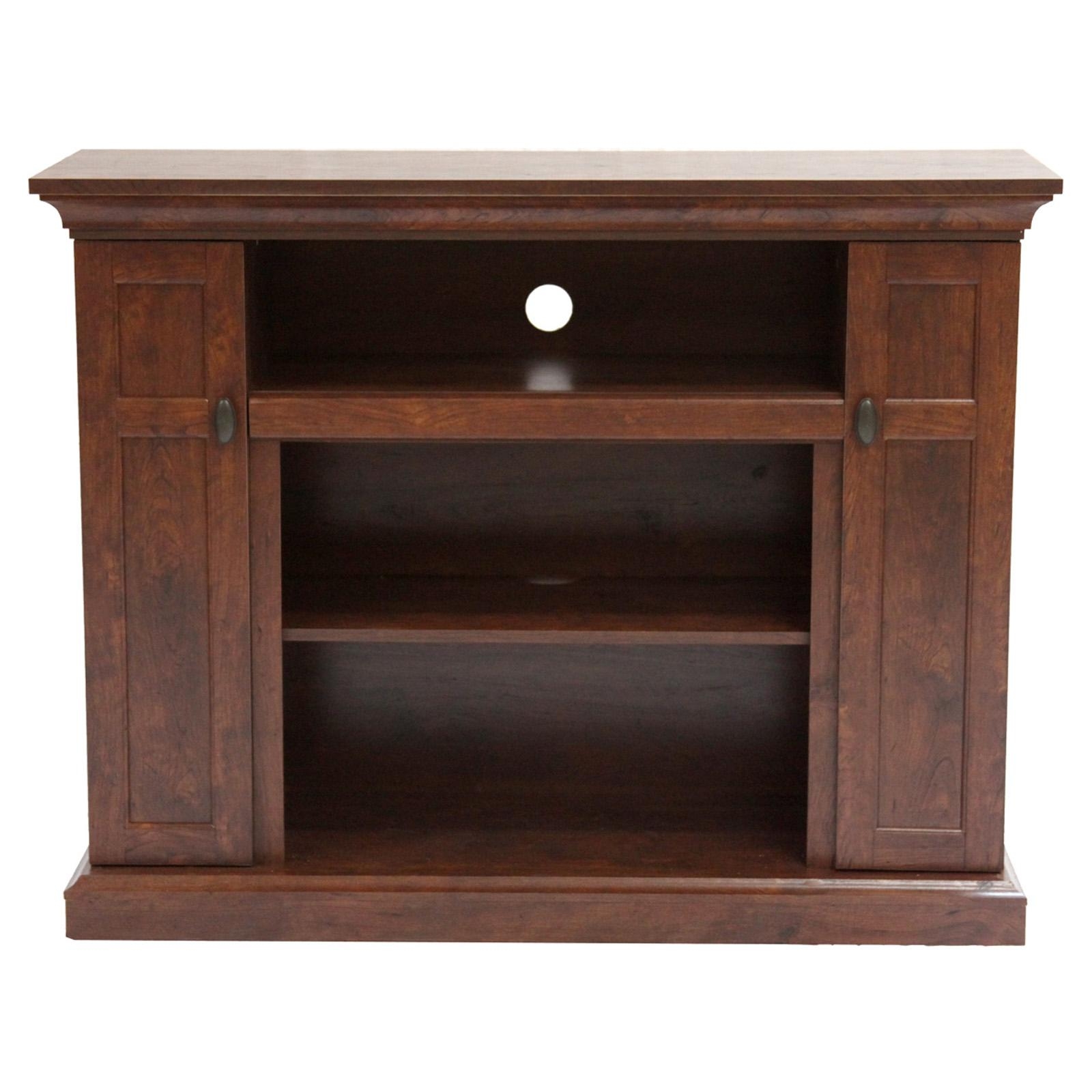 Add a traditional touch into your drawing room by choosing this TV stand. It features the shelves, cabinets, walnut finish, durable hardwood construction and the solid paneled side doors. It is suitable with my other walnut finish furniture.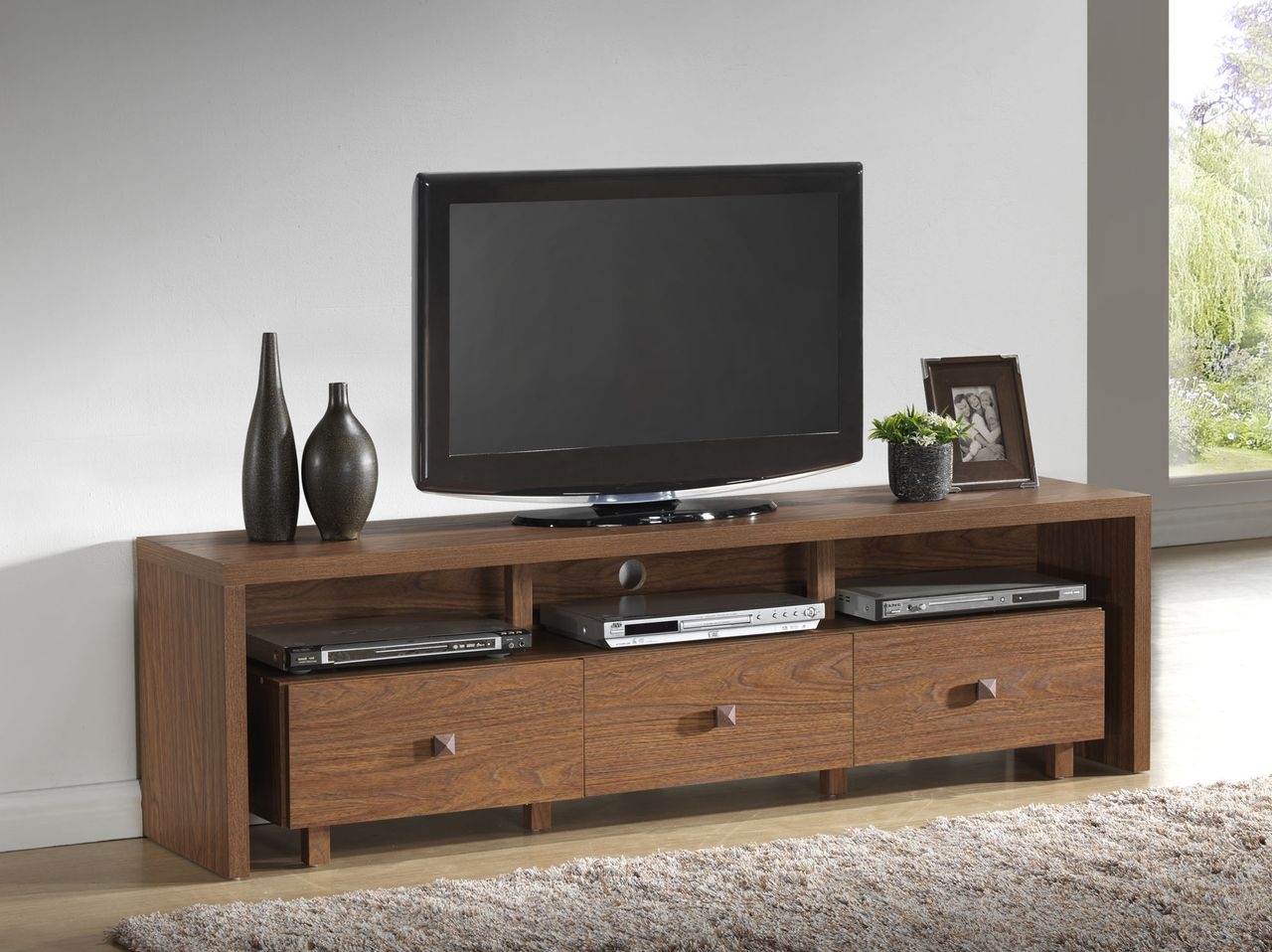 Techni Mobili Palma TV Stand with 3 Drawers, for TVs up to 70 Inch, Multiple Finishes: Modern styling 3 storage drawers to store accessories, each size 20. 7 Inches Width x 11. 2 Inches Diameter x 9. 2 Inches Height An area under its main panel of 6. 5 In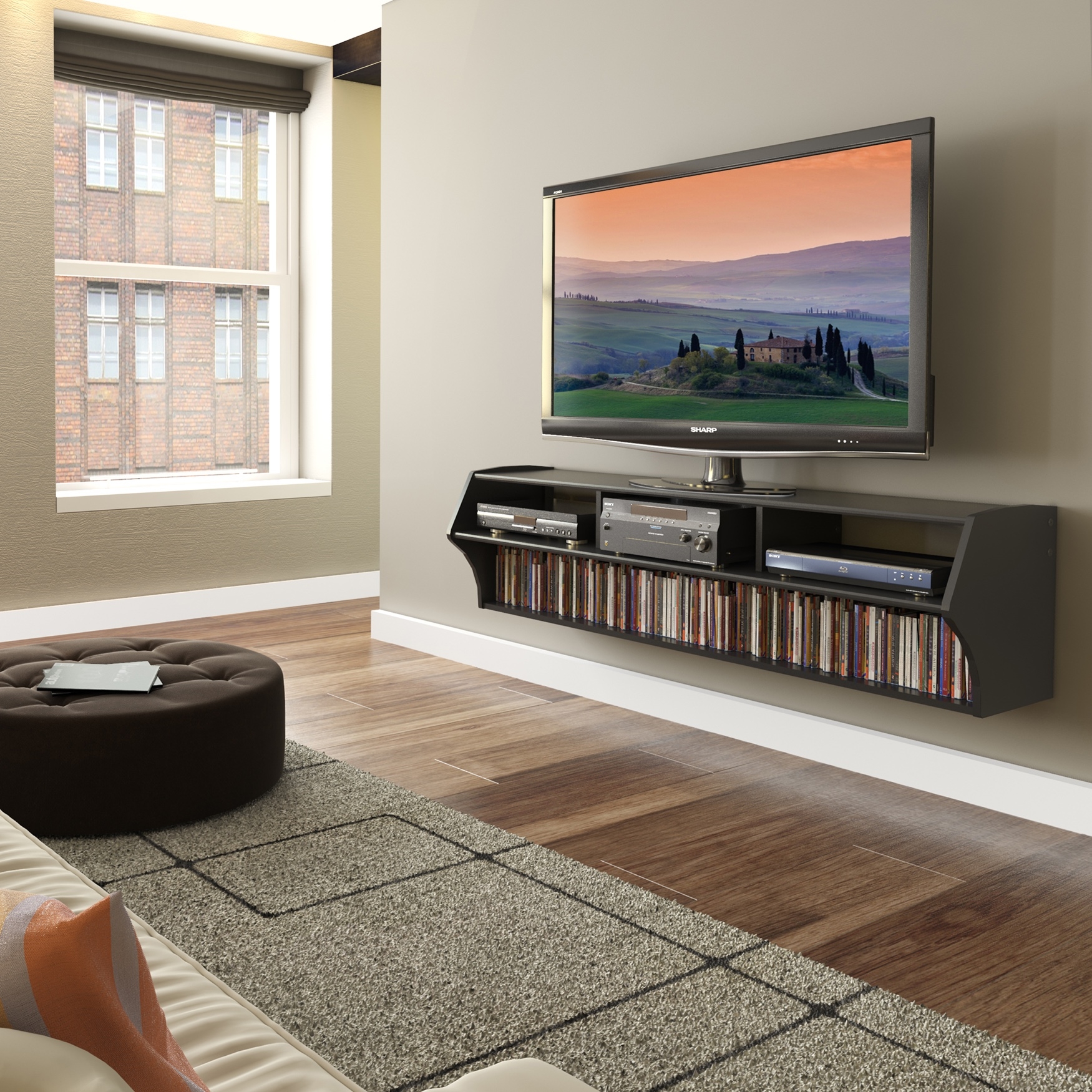 Prepac Black Altus Plus 58" Floating TV Stand (772398222509) The minimalist, off-the floor design of the Altus Plus eliminates the need for a separate wall-mount TV bracket and is the perfect pairing for any flat screen TV up to 60 . At 58 inches wide, it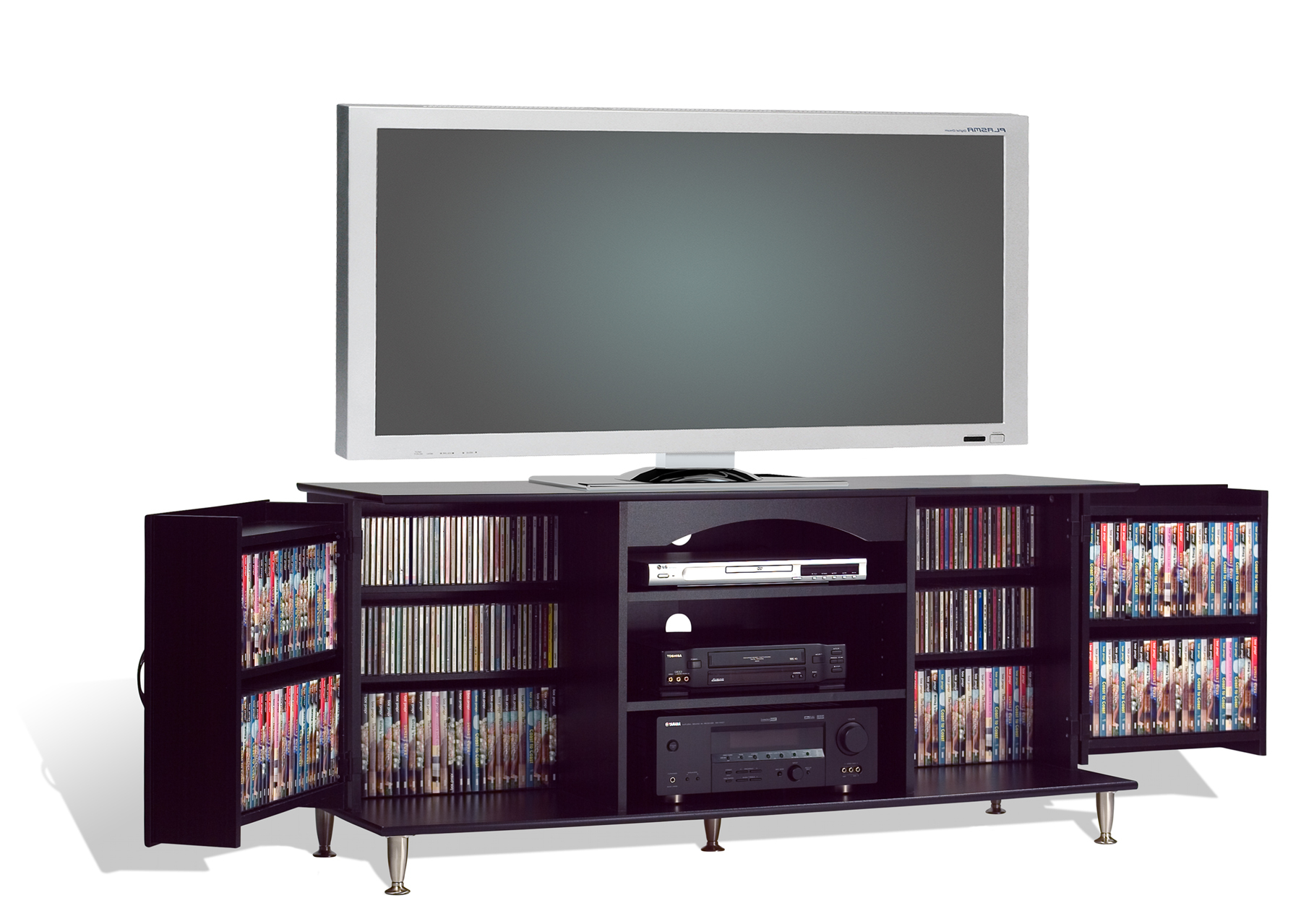 Using this modern TV stand, you can not only accommodate up to 60'' flat screen TVs, but also easily store your large DVD collection in one place. The stand has 2 cabinets with 2 shelves, each concealed by a 1-shelf door. Plus, it comes with 2 open shelves in the middle, for electronic components.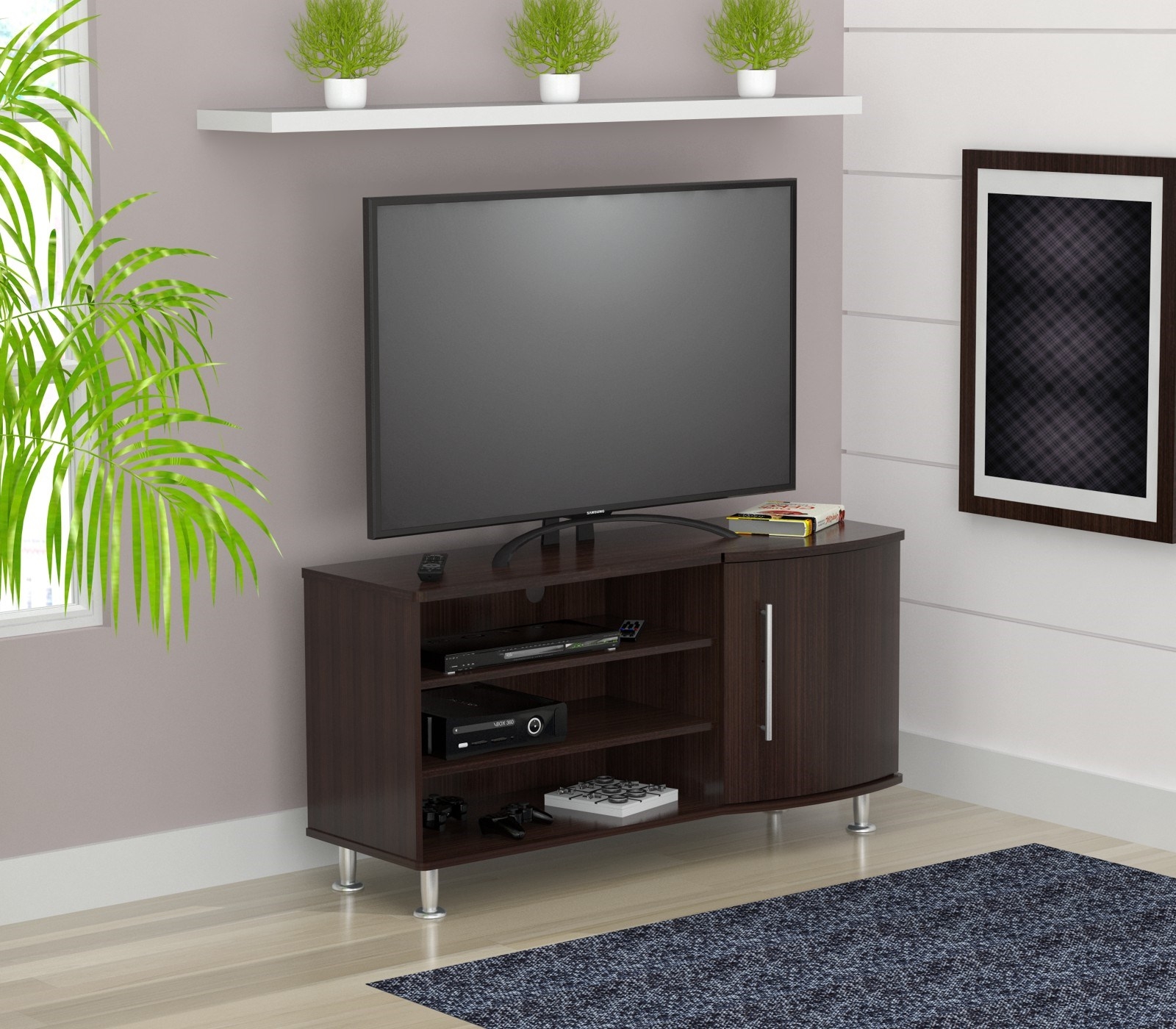 Give your 50-inch flat-screen TV a gorgeous place to sit with the modern curved-front Inval TV stand. Finished in a rich espresso-wenge color, this chrome-legged media console features a door and four shelves for easy storage of media components.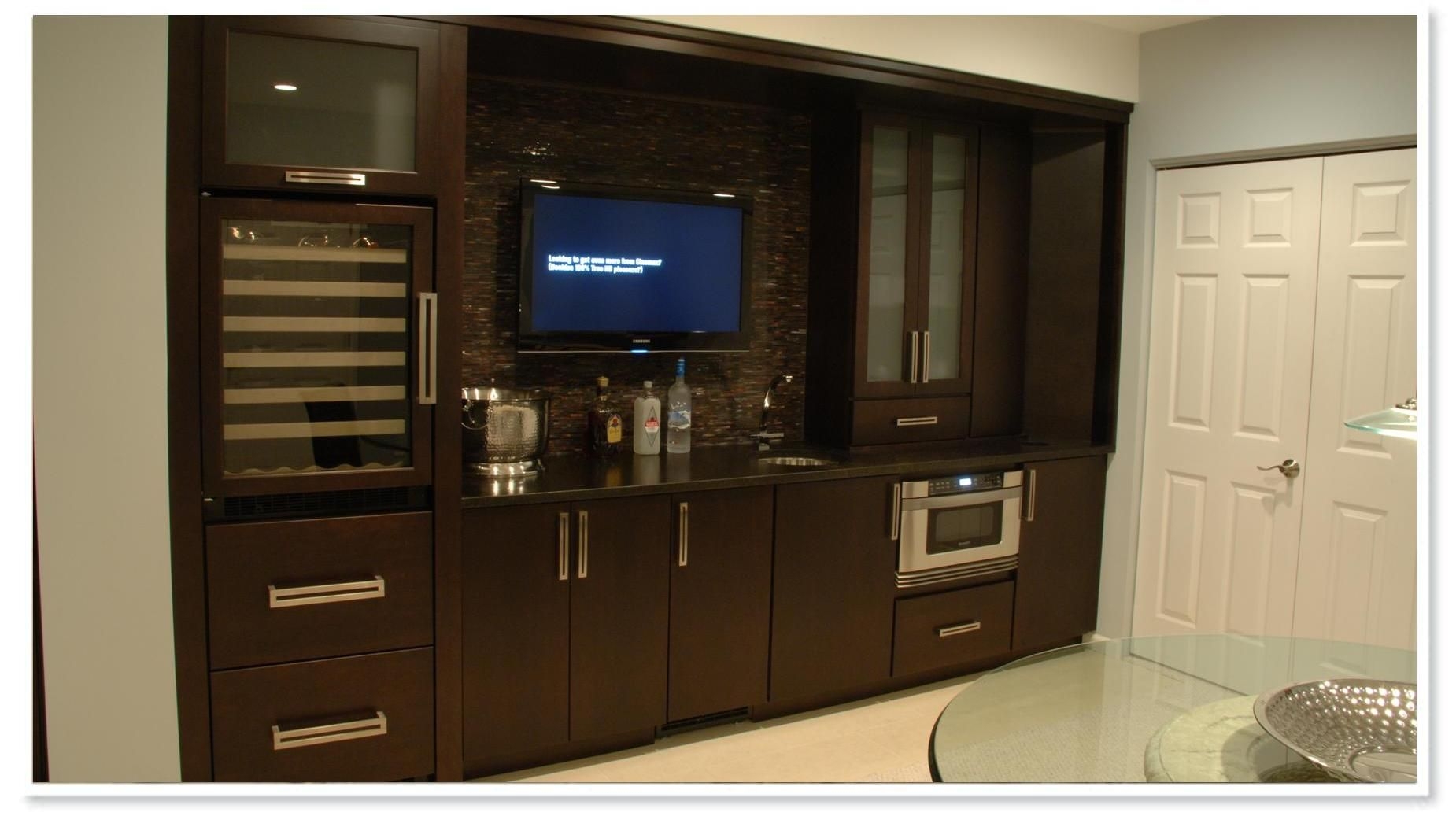 An elegant large contemporary TV stand of brown-finished wooden materials. It's equipped with a countertop, a sink, a stone-like backsplash, cooler and microwave cabinets, a recessed hutch. All cabinets and drawers feature horizontal metal handles.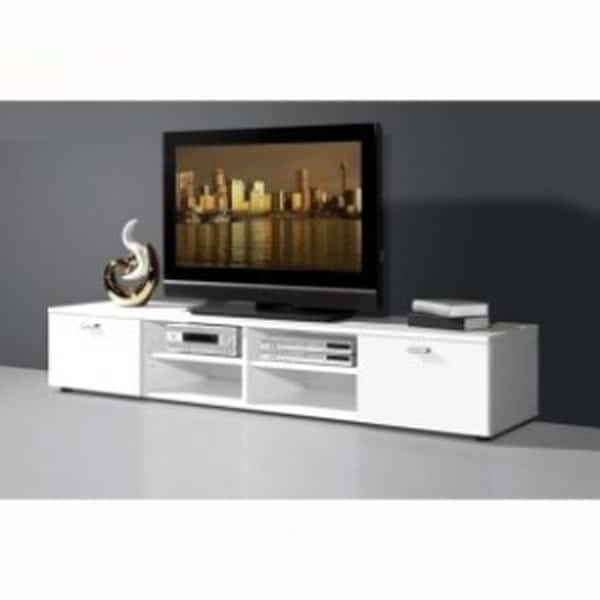 A classy TV stand in a modern design and an elegant white color with a polished, glossy finish. The top of the piece is ideal for a flat plasma TV set while the bottom part offers some storage space in open and closed shelves.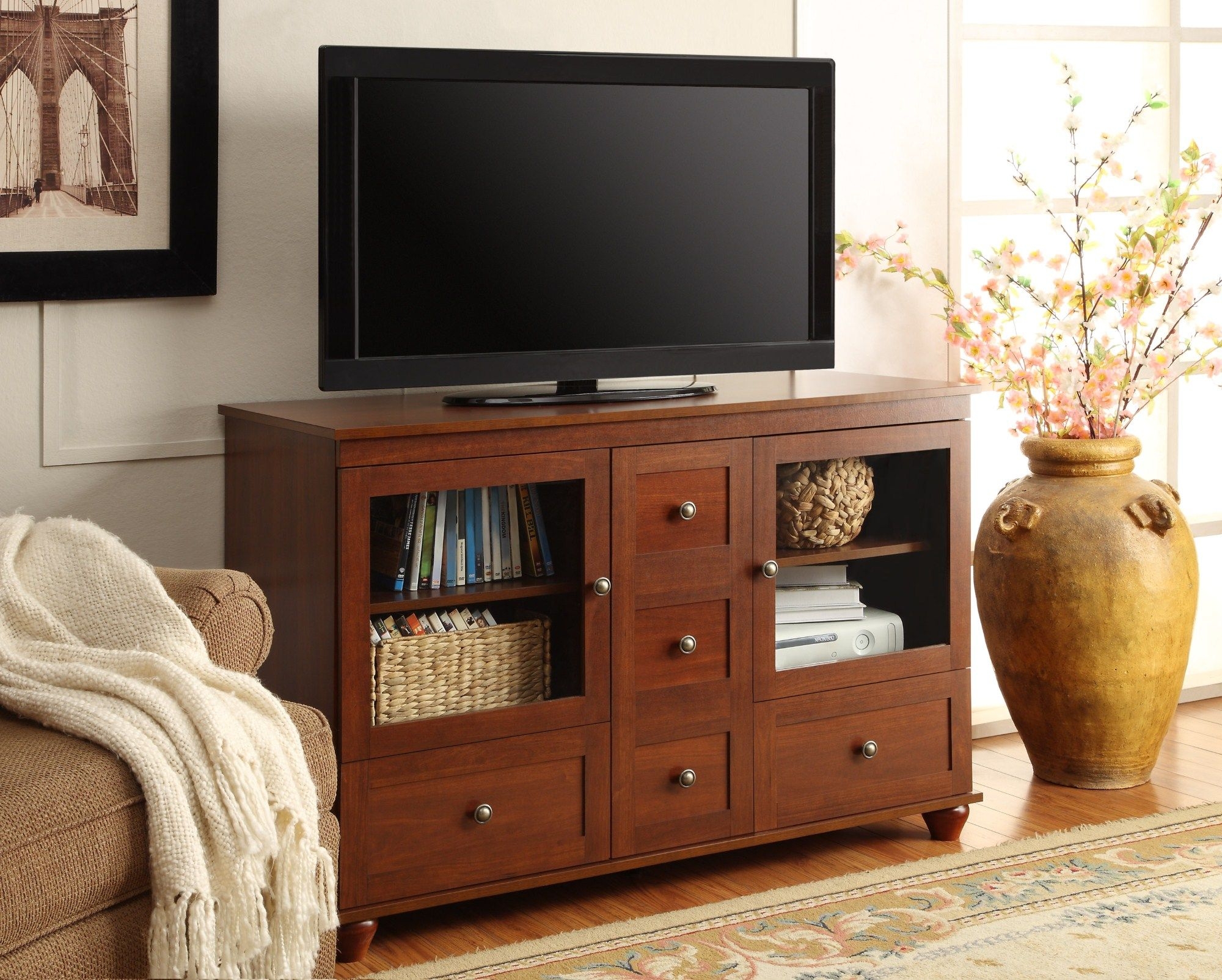 Add both style and function to your living room with a pretty pedestal for your TV. Whether you have a tube-style or flat screen model, there's stands in all shapes and sizes for any set. Skip the drilling process and try a stand with built-in attachments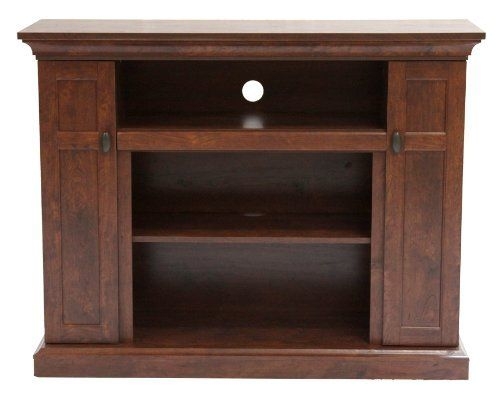 Practical and attractive home cinema application. This TV stand features a rectangular top for flat screen TVs. Wooden construction of this type includes two high and narrow side compartments and three shelves.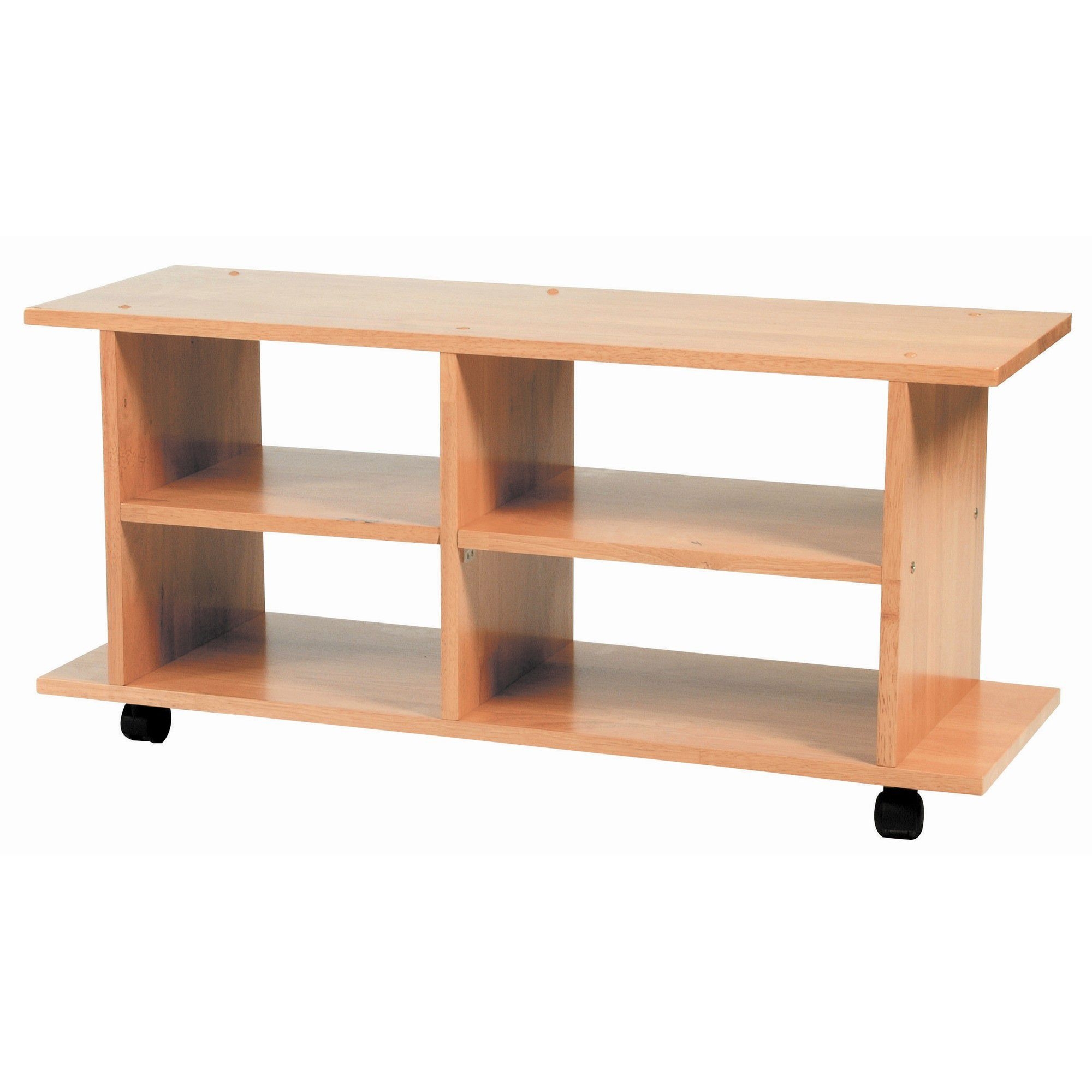 Bonsoni is proud to present this Tv Unit by Lloyd Phillip & Delric which has Assembled Dimension: 1140 x 460 x 520. Our TV stands have a sophisticated and modern design that will have pride of place in your home. With the glass shelves for media devices t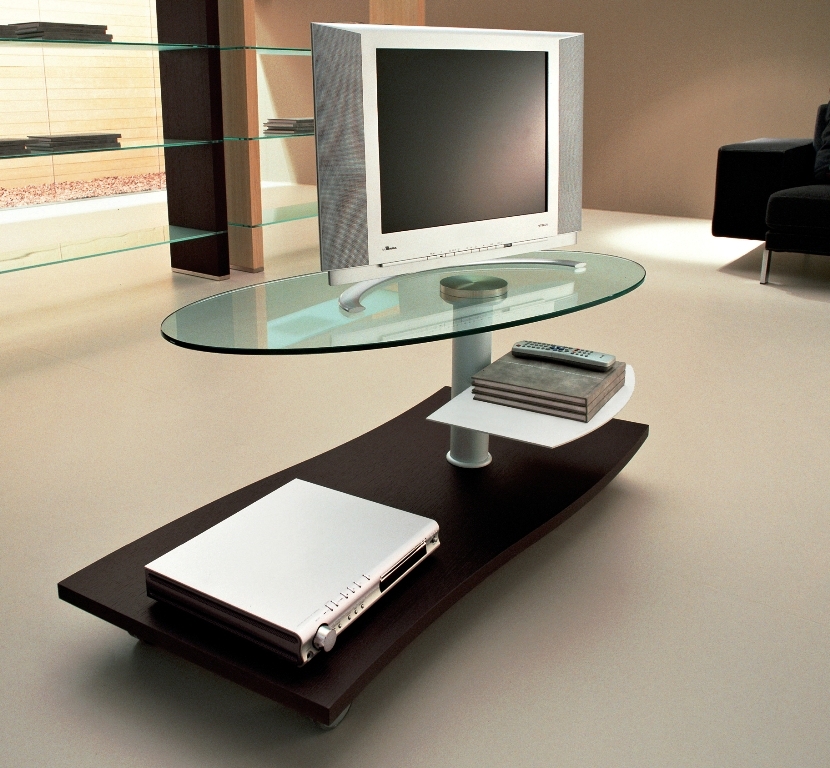 Our contemporary TV stands will provide you with excellent stylish storage opportunities for your TV and any other home cinema devices. Regardless of the design or the color theme you're searching for we are sure to have a modern TV stand that will perfec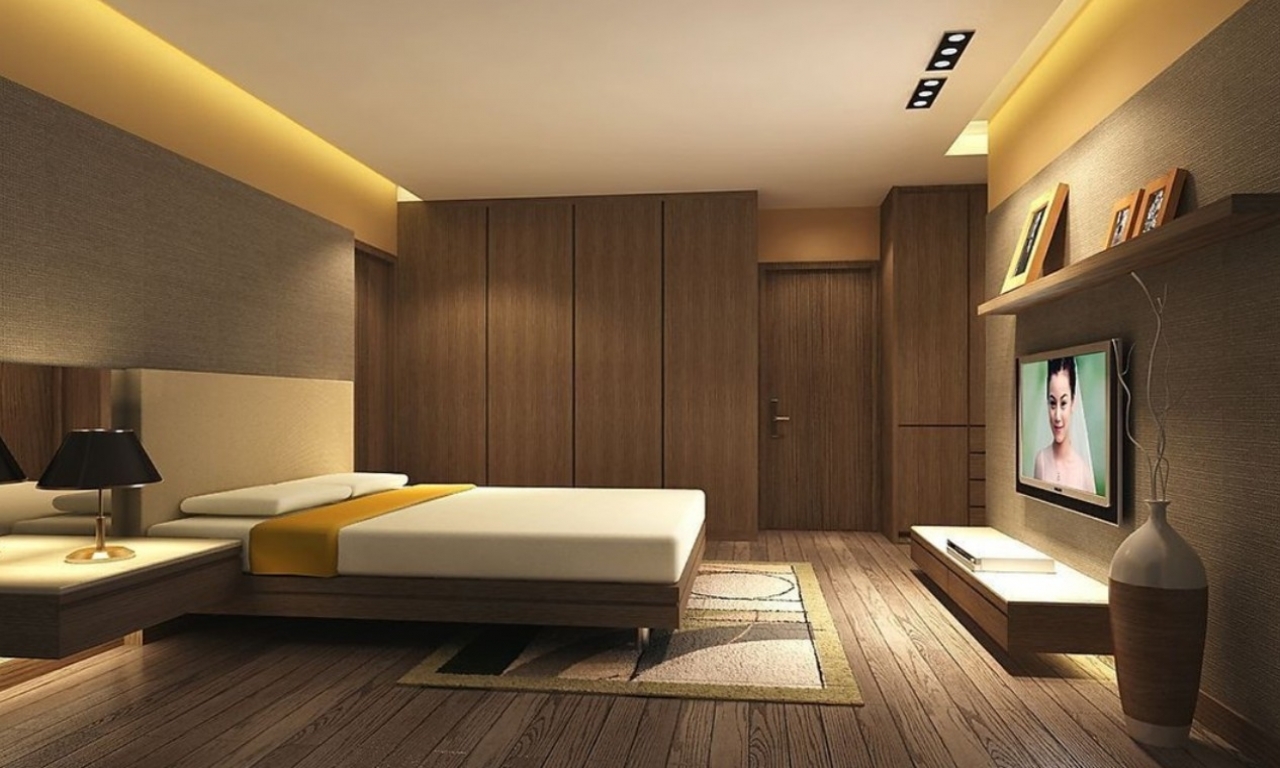 Excellent for modern living rooms and bedrooms, this floating TV stand comes with a wall-mount design and wood craftsmanship. Includes a smooth top for placing your electronic devices, and 2 storage drawers for storing CDs, DVDs and Blu-rays.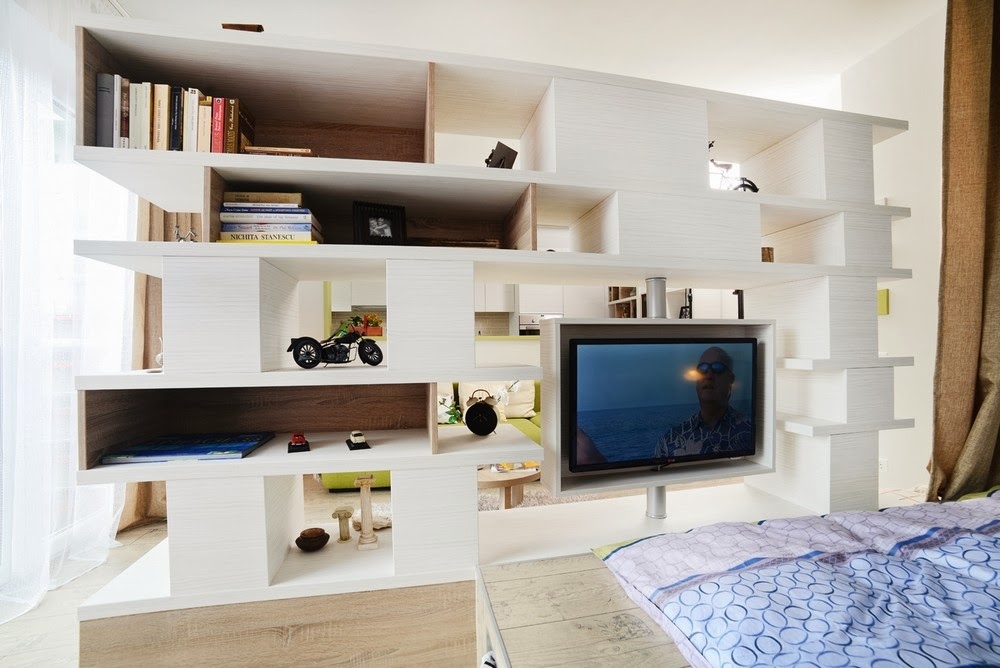 TV stand in contemporary style. It is made of wood and metal. It consists of a lot of open shelves in various sizes. Perfect for storing books, TV components or display decorations. It can be used as room divider.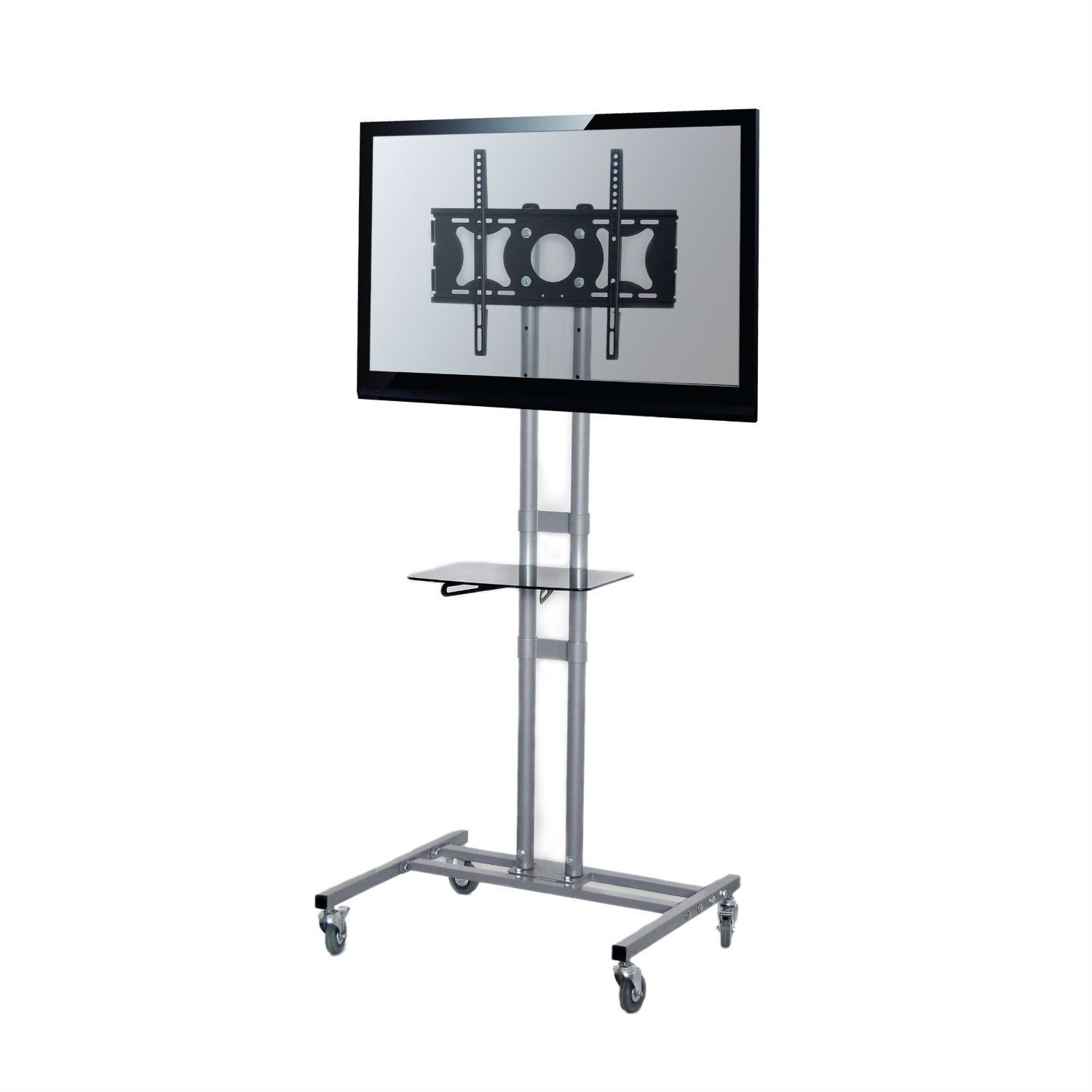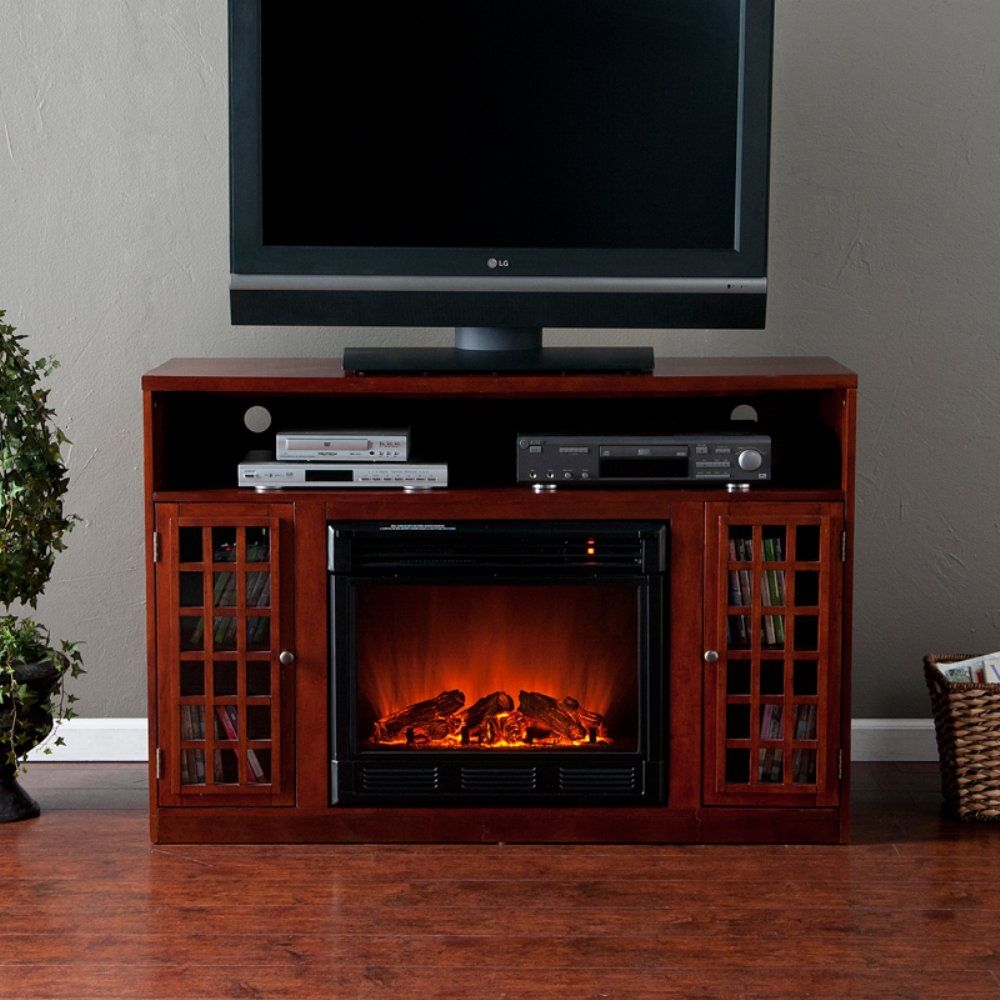 Why settle for a normal TV stand when you can perch your flat screen atop a gorgeous electric #fireplace? Crafted with a rich mahogany stain, this contemporary piece has it all, including an easily adjustible thermostat, zero emissions, a realistic flame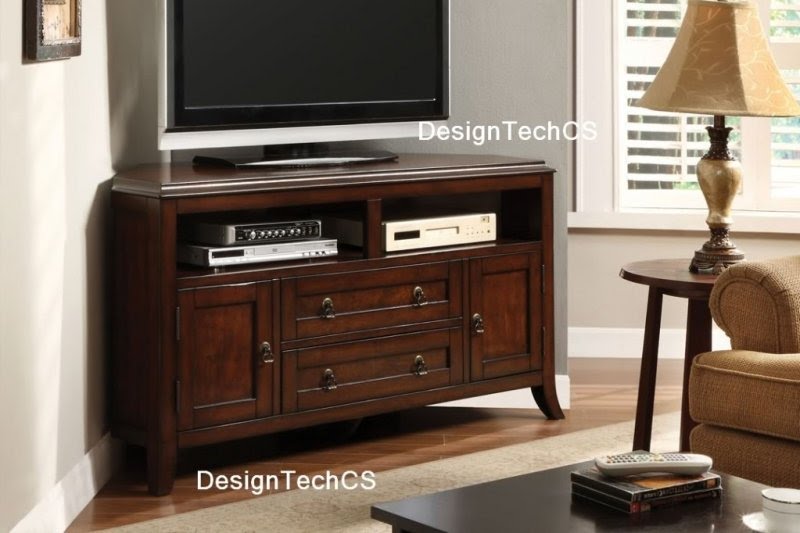 The most important thing is that the tv stand fit into the right corner. The dark wood corner tv stand, as says the name - will do it perfectly. Made of cherry wood, with two shelves, cabinets and drawers can be used in many useful ways.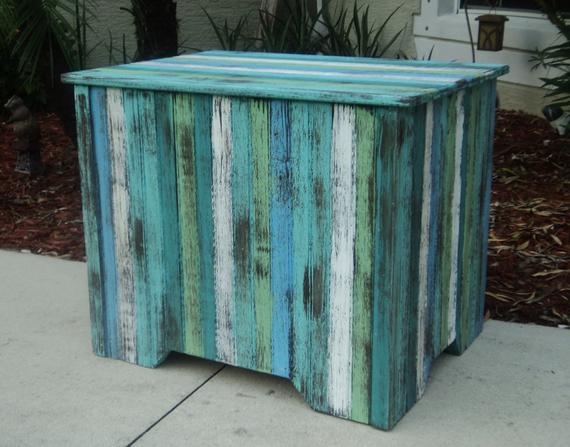 This beach-y storage chest was a custom order for laundry storage but could also be used for blanket or extra storage, seating or casual end or bedside tables. *This listing is for a chest measuring 23" tall x 24" wide with a 20" deep seat/top, the piece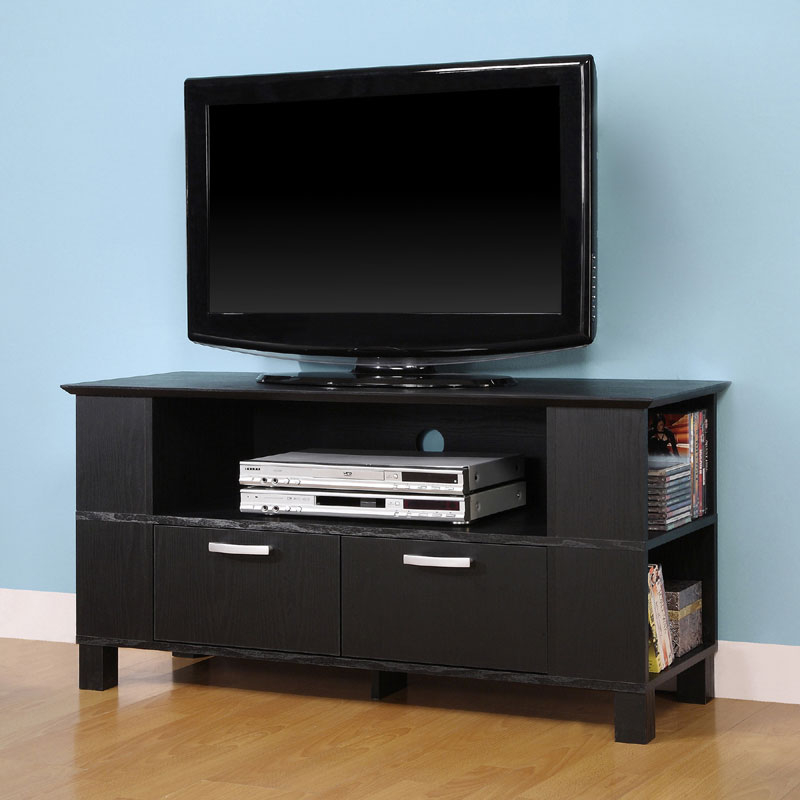 159.00, Black Wood TV Stand with Multi-Purpose Storage, for TVs up to 52" 44" W x 16" D x 24" H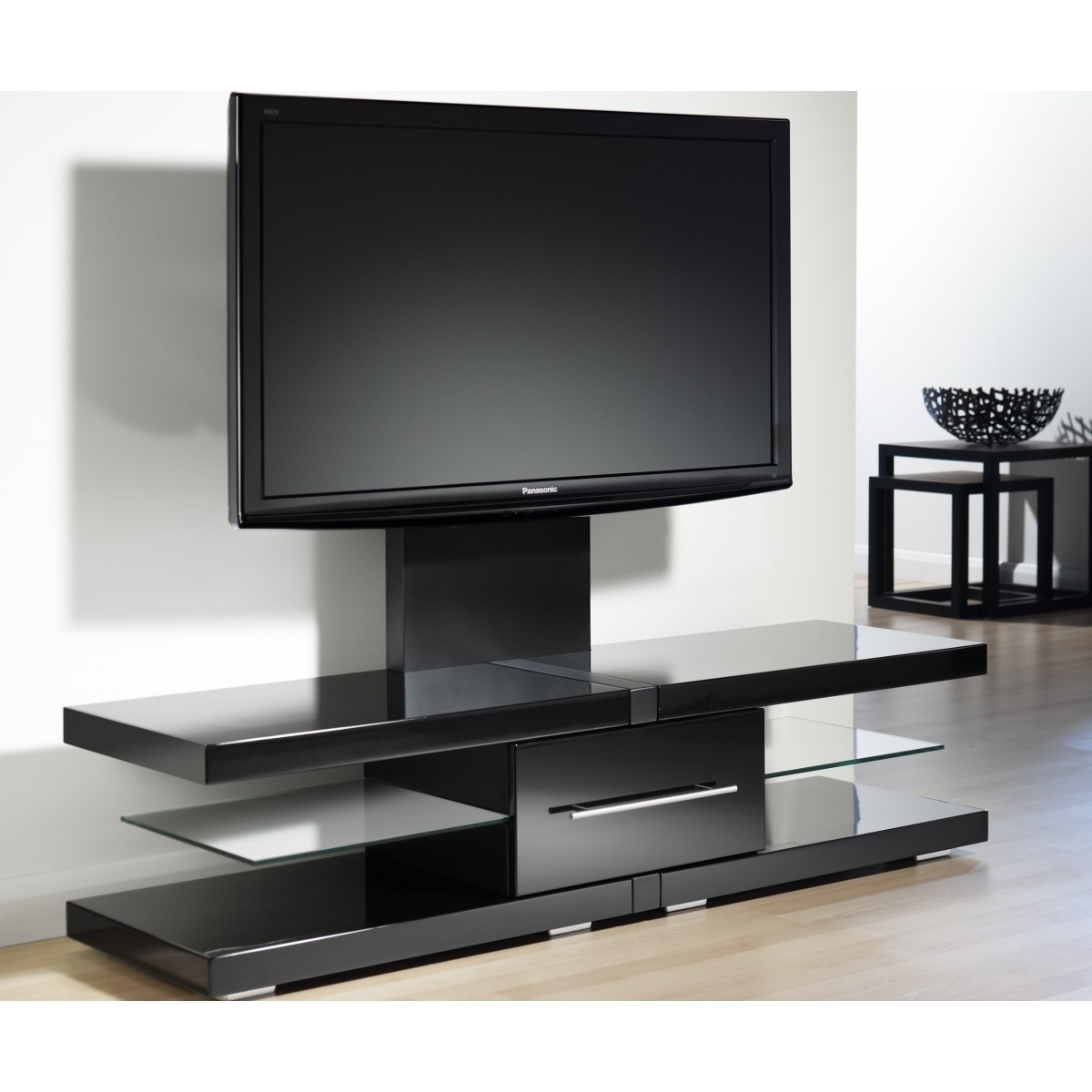 Cool Flat Screen TV Stands With Mount – HomesFeed