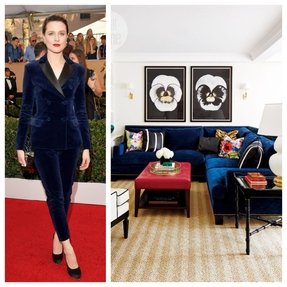 An elegant comfy L-shaped sectional sofa with a wooden frame and low thick dark block legs. It has deep thick seats, pillowed backrests, flat straight arms. Its beautiful upholstery of navy blue microfibre features bottom and top nailhead trims.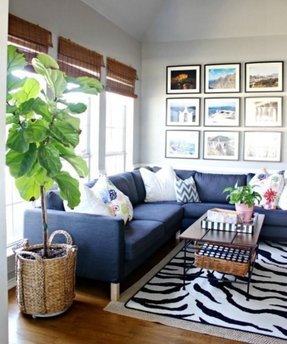 Sectional sofa in traditional form. It is mounted on wooden frame and upholstered with soft fabric. Perfect solution for each living room according to taste and need.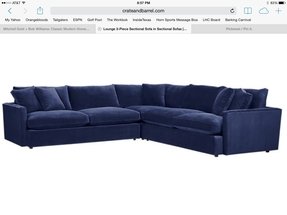 A sectional sofa with blue velvet upholstery for whole the family. Such hue of color optically reduce the space in the room. The dark shade should be broken with the white accessories and using fair color on the walls and floor.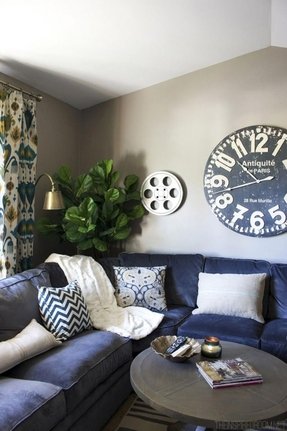 Sectional sofa for living room and others interiors according to taste and need. It is covered with soft fabric and reinforced with solid seams. Includes extra pillows for added comfort.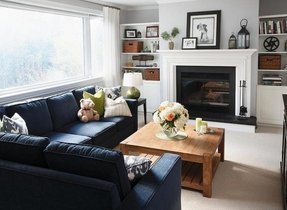 Refined Design - living rooms - Sectional sofa, Family room, living room, blue sofa, wood coffee table, Toronto, Interior Design, A comfortable,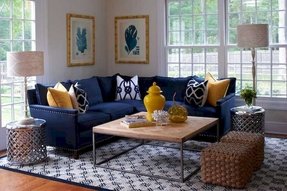 How to create a modern, cosy leisure area in your living room? This beautiful sectional set finished with a navy blue, silver trimmed upholstery, standing next to a cool and clean, industrial coffee table will help you answer this question.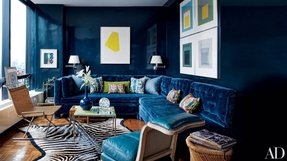 I am infatuated with these dark glossy walls, the velvet sectional that disappears, the touches of light wood, and yellow, designed by Todd Romano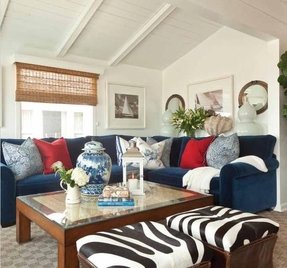 Delorme Designs: Barclay Butera - not actually denim sectional, but pillows are great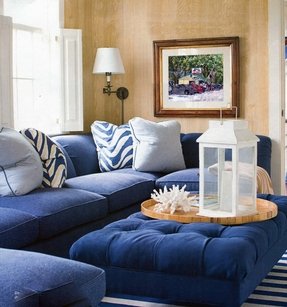 I love rich blue finish of this living room. It features not only blue walls, but also an L-shaped navy blue sectional. This element of furniture features soft seat and backrest cushions. Its backrest cushions are tufted for enhanced aesthetics.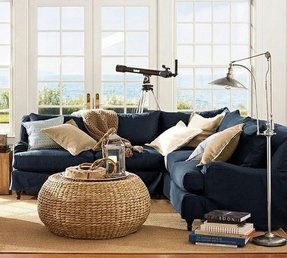 Carlisle Slipcovered 3 Piece L Shaped Corner Sectional
This sectional sofa consists of three pieces. It is an L-shaped element that is perfect for use in the corner of a room. Its size (110" w x 110" d x 45" d x 34" h) is perfect for large families and groups of people.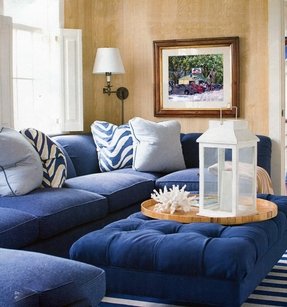 A fine sectional sofa for contemporary living rooms, that oozes with striking, navy blue upholstery and generously-padded, removable cushions. The whole is supported by a metal frame for long-lasting comfort.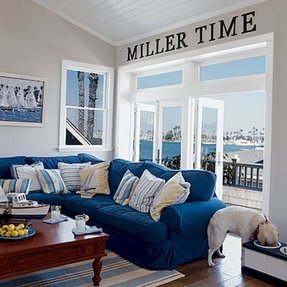 A fantastic choice for beach cottages, sun rooms, and living rooms. This sectional sofa is covered with navy blue upholstery, offering well-padded seats, soft back cushions and large bolster arms - with all resting on a durable metal frame.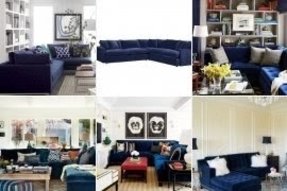 my second favorite living area space. Love the large, sectional couch in velvet + the color and the clear coffee table + the rug.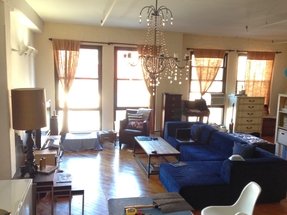 Furniture Inspiration. Soothing Blue Couch Living Room Furniture ...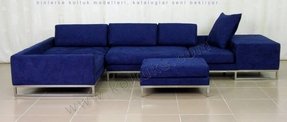 EMPOLI a modern leather or microfiber sectional sofa (couch) set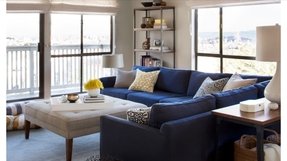 A cosy, modern and elegant living room. Thanks to the combination of a navy blue sectional with cream coffee table and colorful accents, this living room achieves all these features.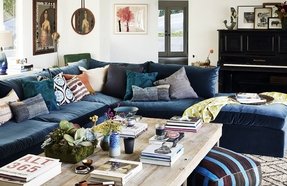 Add this sectional sofa to your interior to achieve the look of your dreams. It sports the navy blue finish and the rounded shape that allows you to best seat your family or guests without overcluttering the room.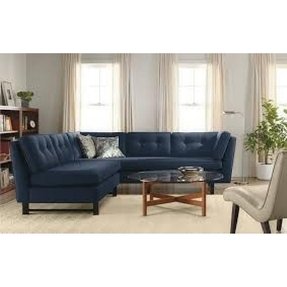 Being a vibrant accent in any living room, this sectional sofa catches the attention not only with its beautiful plummy colour, but also with the unique comfort provided.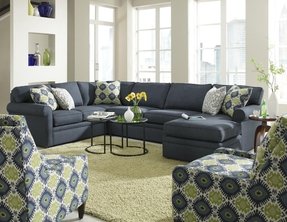 Rowe Furniture Brentwood Feather Sectional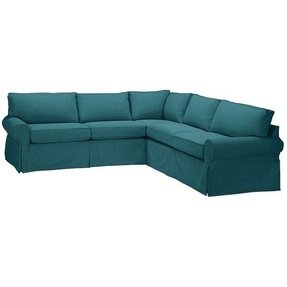 Pb Basic 2 Piece L Shaped Sectional
2-Piece L-Shaped Sectional will stand for comfort and considerable leisure space for about 5-6 guests. Its adjustable levellers will provide stability on uneven floors. Crafted in America by master artisans from American and imported materials.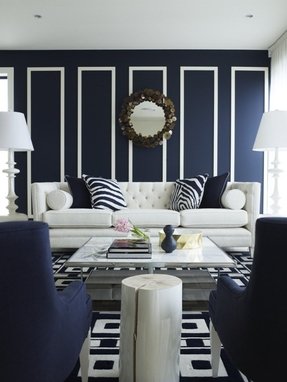 Perfectly integrates into modern interiors, minimalist to which it fits perfectly! A sectional sofa gives the tall and slim feet,which will make cleaning under the sofa very comfortable. Her quilted white upholstery perfectly blends with navy blue decorations.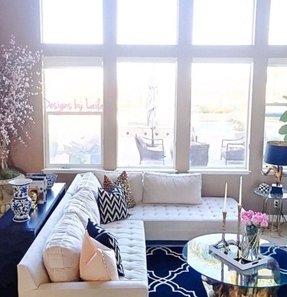 Sectional sofa with an L-shaped construction. Its cushioned and tufted sitting space is covered with durable materials finished in white color. Backrests are solid and they include removable, soft pillows.