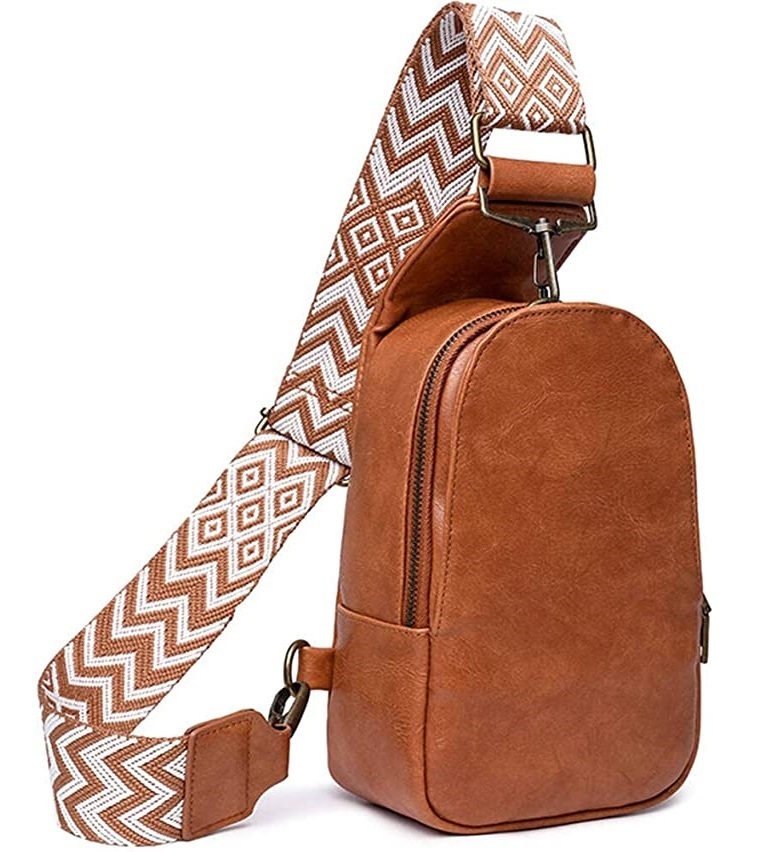 Crossbody women's sling bag 
WINSEAD
When it comes to leather sling bags for women, this is one of the more stylish options available. It has a convenient cross-body strap and a lightweight, compact shape for your wallet, car keys, and phone.
Merchant links are sponsored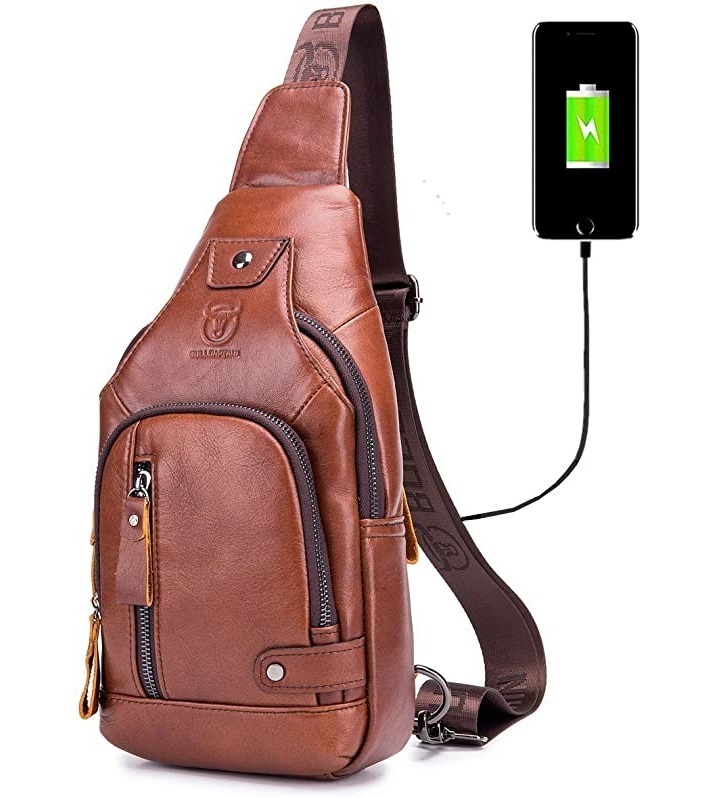 Multi purpose leather sling bag
BULLCAPTAIN
Made from genuine leather with a smooth texture, this sling bag features nylon lining and multiple pockets both inside and outside. It also comes with a detachable USB extension cable and an earphone hole for your convenience.
Merchant links are sponsored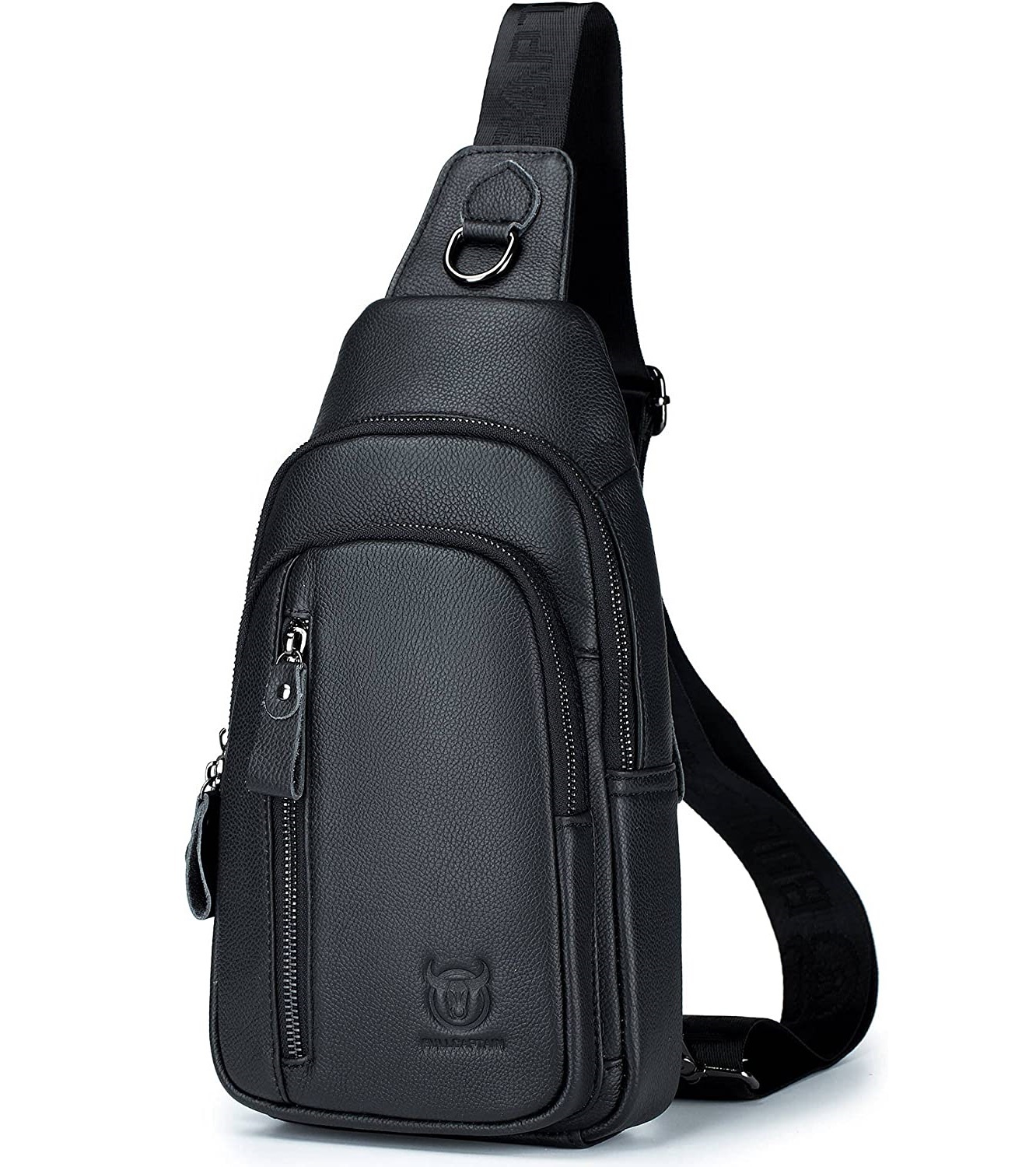 Modern black leather sling bag
This crossbody sling bag is made from 100% genuine leather and features an adjustable strap with a strong metal buckle. There are three outer pockets of varying sizes and two smaller internal zipper pockets.
Designer Advice:
This sling bag comes in a classic style that's perfect for casual situations, and it goes with everything because it's black. It's ideal for getting coffee or running errands, and you can use it to carry passports, tickets, and other important items on vacation. You can also get it in coffee and brown shades if you prefer a more traditional look.
Merchant links are sponsored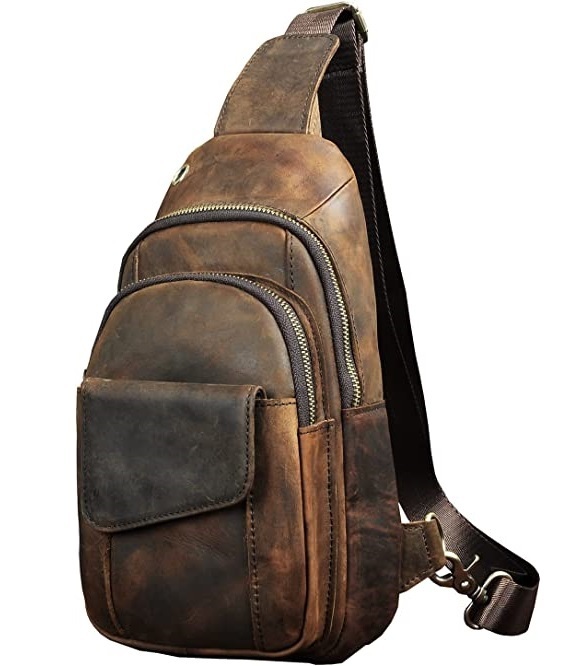 Men's outdoor casual sling bag
This durable men's sling bag is made from genuine leather with a faded finish and a crossbody shoulder strap. It has two zippered compartments and an external flap pocket for small bits and pieces.
Designer Advice:
Thanks to its waterproof construction, this bag is perfect for bikers or students. It can also be used for outdoor sports such as hiking, cycling, climbing, and camping. Thanks to its faded leather aesthetic, you can wear this with a t-shirt, jeans, cargo pants, and accessorize with a few leathers or cord bracelets.
Merchant links are sponsored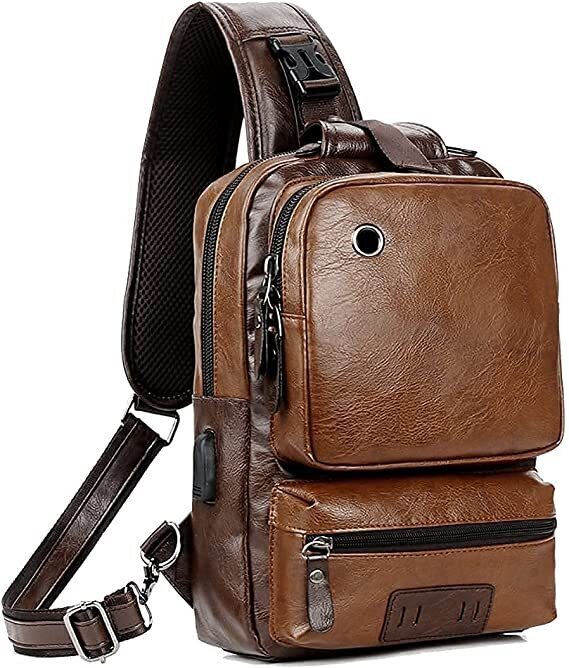 Small leather sling backpack
Step out with this premium leather sling bag with a soft polyurethane lining and well-organized compartments. It comes with two zippered external pockets, an earphone jack, a USB charging port, and multiple interior pockets.
Designer Advice:
Although small, this leather sling-back is perfect for when you want to take a few things with you, like house keys, wallet, headphones, and even your laptop. Its boxy shape adds a structural element to your outfit, while the one-arm sling makes for a more laid-back vibe. It goes well with casual outfits, and it's great for travel.
Merchant links are sponsored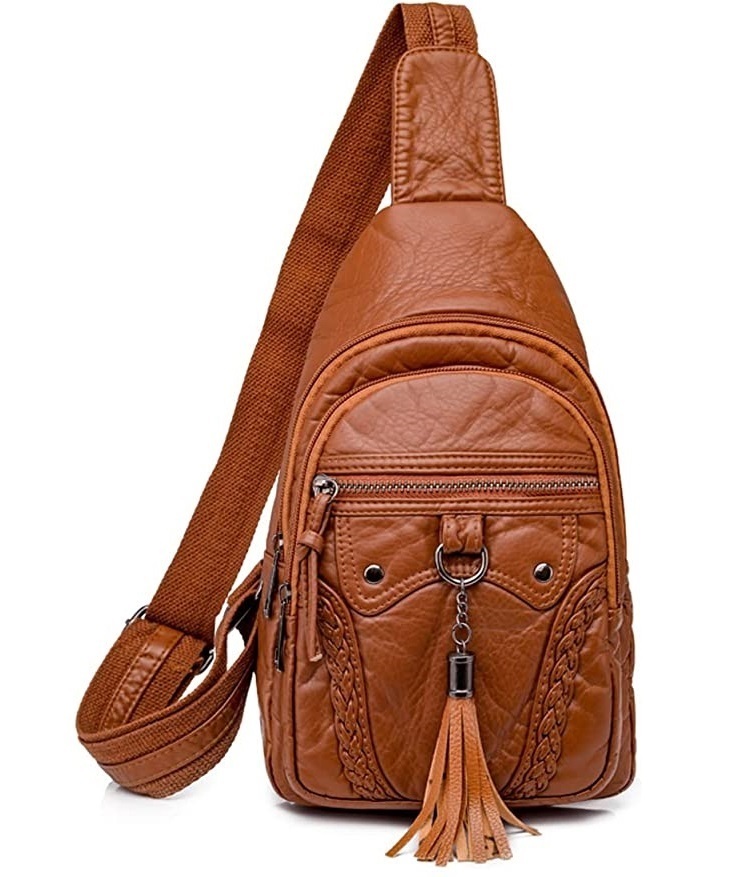 Chic genuine sling bags for women 
This compact and lightweight sling bag is made from soft waterproof vegan leather. It has one main compartment and two smaller zipper pockets for your phone, bank cards, and keys. It even has earphone holes and an adjustable 41-inch strap.
Merchant links are sponsored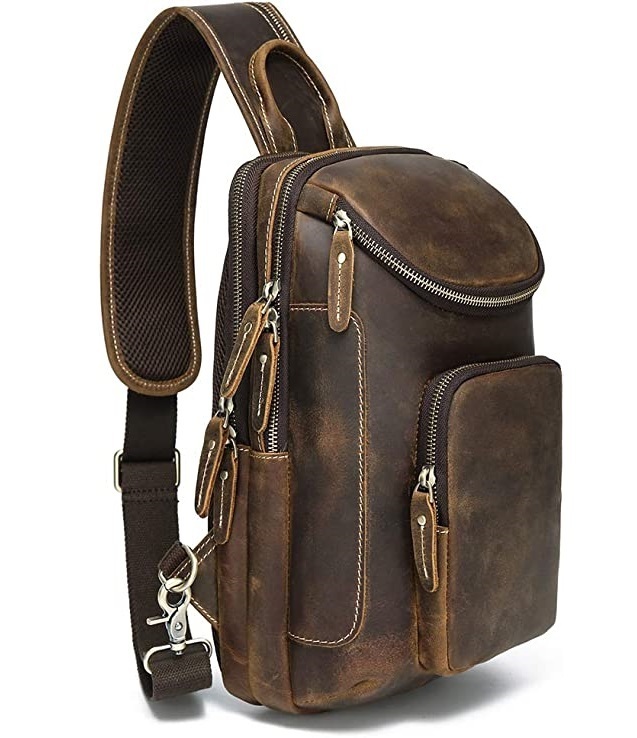 Vintage full grain leather sling bag
As far as sling bag leather goes, it doesn't get better than the full-grain Italian leather from which this bag is crafted. It has a technical canvas mesh for airflow and a comfortable strap. There are three compartments with loads of space and a two-way metal zipper for each.
Merchant links are sponsored