Prayer candle holder made out of wrought iron. The frame is polished with a brown hue, and can hold up to 8 prayer candles. The candle platforms are connected by curvy designs, which span from one end to the other. The entire structure sits on a pair of caliper-shaped legs.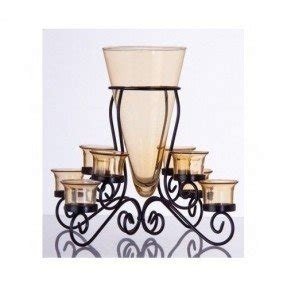 Tealight Votive Candle Flower Vase Centerpiece Candelabra Table Lighting Dining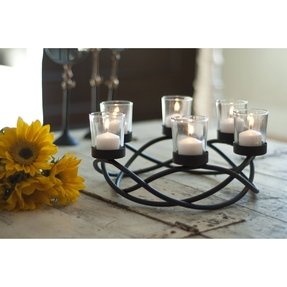 Prayer candle holder with a vintage look. There's a total of 9 candle holders, with 8 of them arranged in ascending order on both sides of the center holder. The whole structure sits on a curved baseline. There are jewel-colored crosses arranged vertically beneath each holder.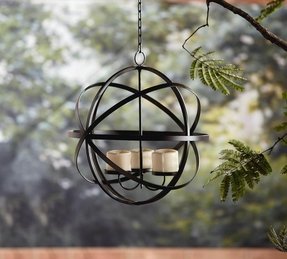 A captivating candle holder for outdoor usage, characterized by durable wrought iron construction and attention to every detail. The holder is suspended from a strong metal chain, and accommodates up to 3 candles at the same time.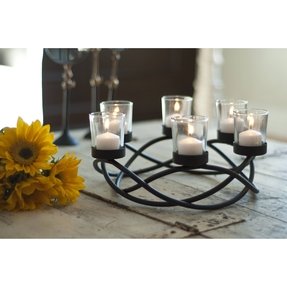 Accent your indoor or outdoor table with this round candle holder centerpiece. A black wrought-iron base perfectly complements the six votive candle glasses, giving your table an eye-catching center display that adds a delicate glow for festive events.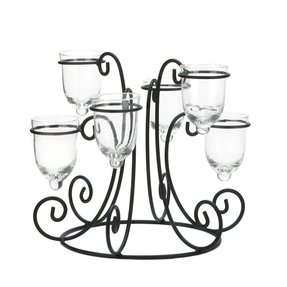 Wrought Centerpiece Iron Candelabra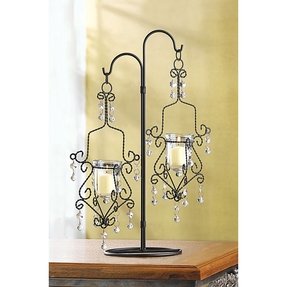 Crystal Drop Wrought Iron Candelabra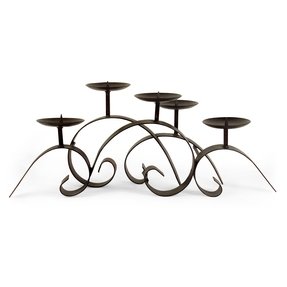 Wrought Iron Centerpiece Candelabra
It is a centerpiece candelabra that is made of iron and holds five pillar candles. It is perfect for your dining room table, fireplace, bedroom and more. The iron banding is strong and wide. It looks very beautiful and elegant.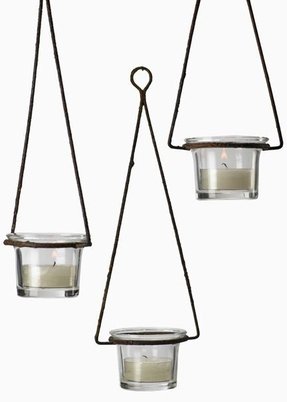 10in Hanging Glass Votives to hang from the wrought iron entrance to bar?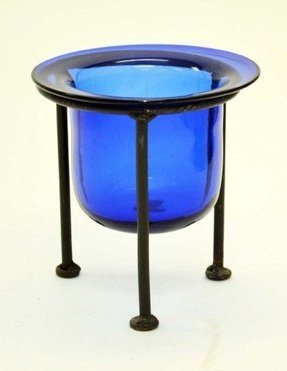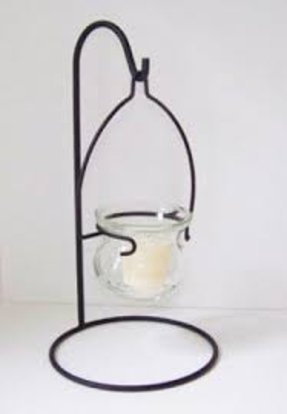 Vintage Black Wrought Iron Votive Candle
To be placed on a desk, mantel or as a table centerpiece, a simple but stylish vintage votive candle holder crafted from wrought iron. This candle stand holds a clear glass cup acommodating a single candle.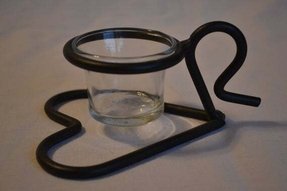 Amish Handmade Vintage Heart Shaped
Handmade votive candle holder with clear glass cup for a single tealight - traditional Amish design and make; add all wrought iron construction - this item wis meant to last! Its base is heart shaped.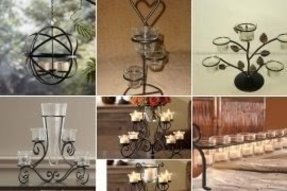 This stunning tabletop candle holder holds five votive candles. Crafted of wrought iron and glass, this candle holder features a gorgeous design reminiscent of bridges found in New York and San Francisco.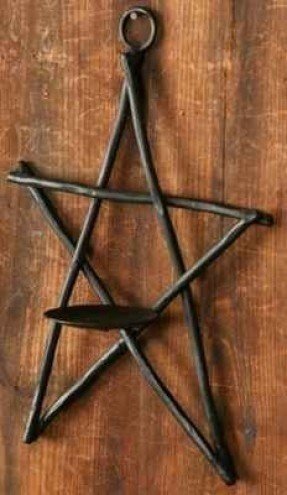 Primitive Wrought Iron Star Votive Candle Holder Wall Hanging Free Grubby Candle
Made from wrought iron, this votive star candle holder shows how simply you can add brilliance into the room. A charming wall decoration, which will provide a positive, bright appeal to your living room or bedroom.
White Wrought Iron Beaded Triple Candle Lantern on Stand Wedding Centerpiece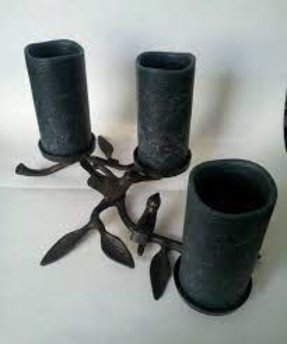 Bird Leaf Branch Votive 3-inch 3-Pillar Candle Holder Wrought Iron 16 inch Black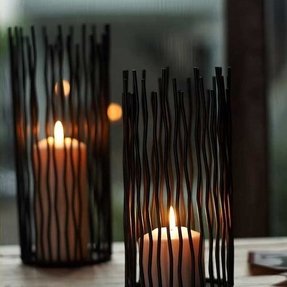 Modern European Arts Wrought Iron Candle Holders (10489009)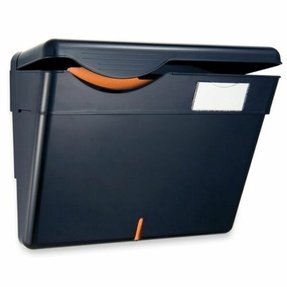 Colored Wrought Iron Votive Candleholder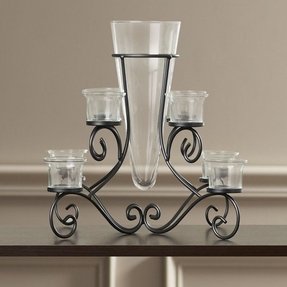 Waldemar Wrought Iron Candelabra
This wrought iron candelabra has got a sophisticated look and is perfect for your elegant home. It is a great decoration for living room or bedroom for romantic accent. You will be impressed how amazing this candelabra is.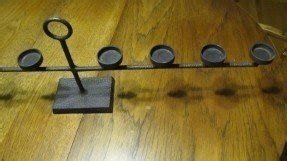 Wrought Iron 8-Candle Holder/Candelabra, Holidays Decoration Table ...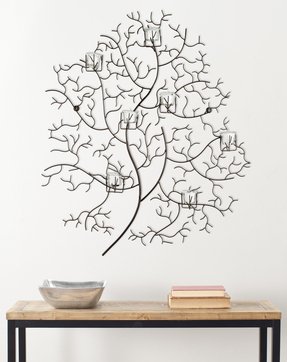 Fall Decor Harvest Votive Candle Holder Set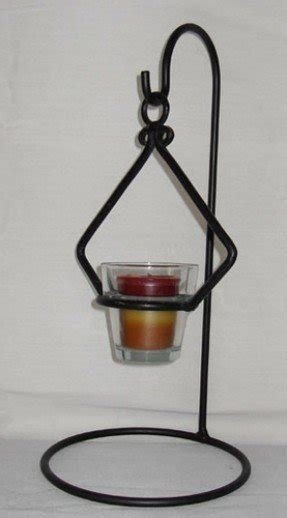 Wrought Iron Hanging Votive Holder with stand. Diamond - 7" High X 6" Wide - Stand - 13" High X 6" Wide Does not include Glass Votive, & Candle. Material: Hand-crafted, High Quality Wrought Iron Made in the USA!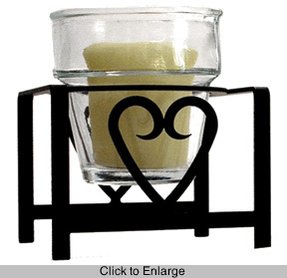 Heart Votive Candle Holder | The Collectors Hub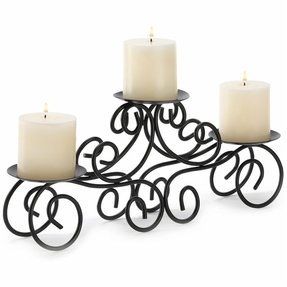 Fireplace Candelabra | Candelabra Centerpieces ~~for sale~~~~ #wedding, centerpiece, home decor or gift idea. ~~~~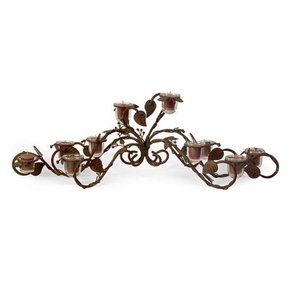 Check out the Imax Worldwide 84004 Centerpiece Candle Holder priced at $98.25 at Homeclick.com.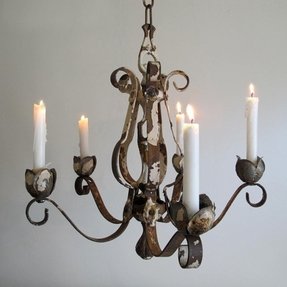 A quartet of cone-shaped cups in sumptuous amber, amethyst, emerald and ruby shades casts a hypnotic halo of colored candlelight! The stylish stair-step wrought iron holder cradles each votive in a cage of graceful curves for a breathtaking display.
Primitive Wrought Iron Star Votive Candle Holder Wall Hanging Free Grubby Candle
A simple rustic wall-mounted holder for votive candles. It has a form of a 5-arm star of round black rough wrought iron bars. It has a hanging ring attached to one of arms and a bowl with a back screen (in a rust colour) fixed to the middle part.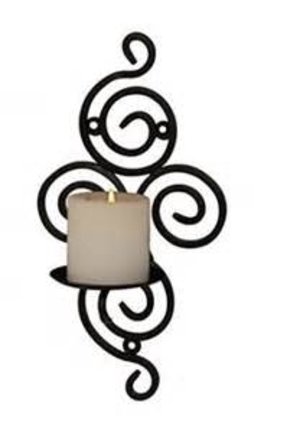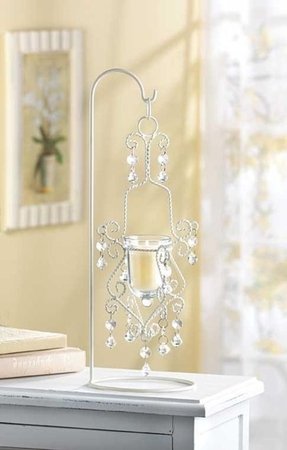 Vintage Parisan Look Hanging Iron Gems Votive Candle Holder W Tabletop Stand
Tasteful candle holder mounted on wrought iron base and finished with decorative crystals. Adds freshness and elegance to any interior.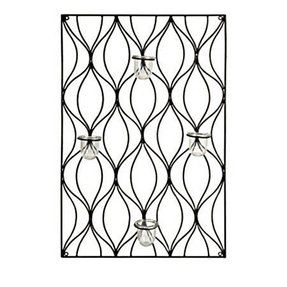 29.75" Wavy Black Wrought Iron Votive Candle Holder Wall Sconce: Home & Kitchen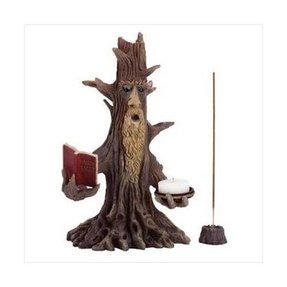 An eye-catching amusing candlestick in the form of a personified old tree trunk with a face, a beard, eyes. It holds a book in one hand and a candle in the second one. A joss stick holder is modelled on a stump. They're of iron finished in browns.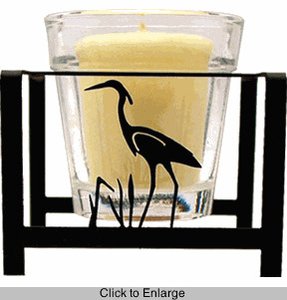 Heron Votive Candle Holder | Home Style Hut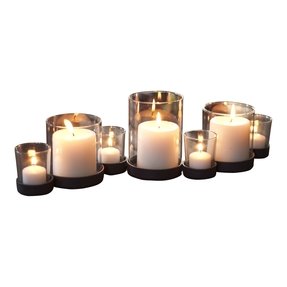 8 Piece Bubbles Iron & Glass Candle Holder Set
The stunning accent piece for your fireplace mantle or side table, this iron and glass constructed candle holder set offers eight pieces, holding seven candles perfectly and lighting up your interior, giving it a nice, welcoming aura.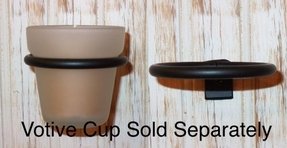 Wrought iron Single Votive Candle Wall Sconce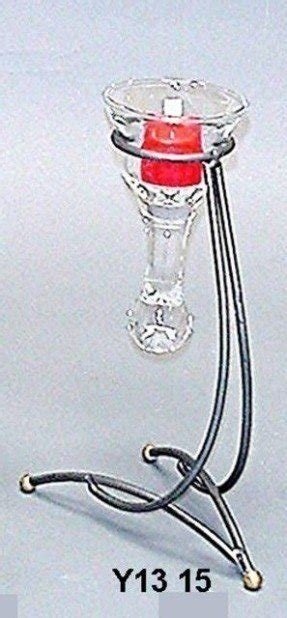 l1000.jpg