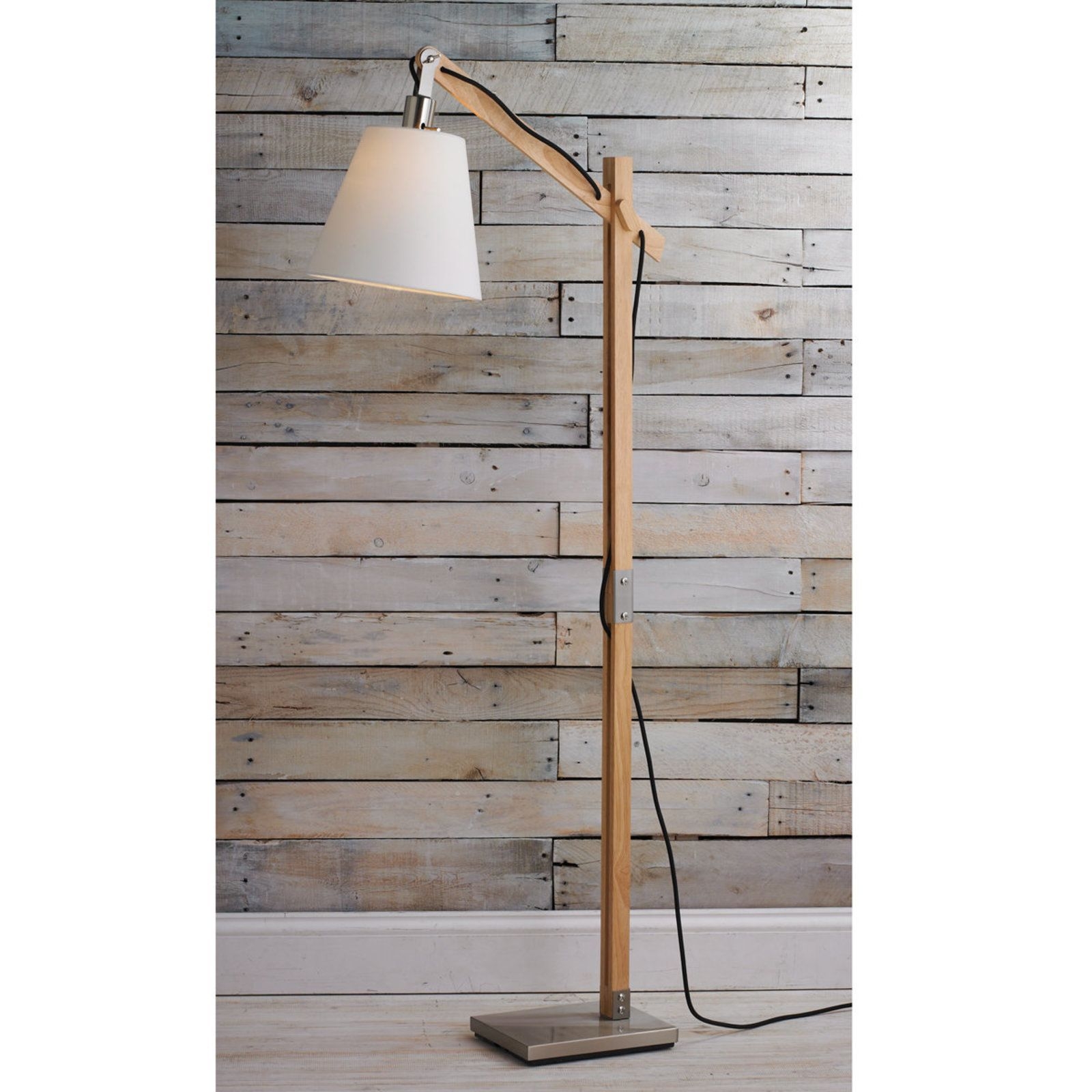 Arc floor lamp with a rectangular base that provides good support and stability. This arch lamp features a rustic wooden frame and standard cotton shade finished in neutral white color. This lamp perfectly matches modern indoors.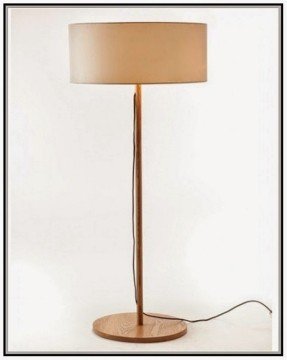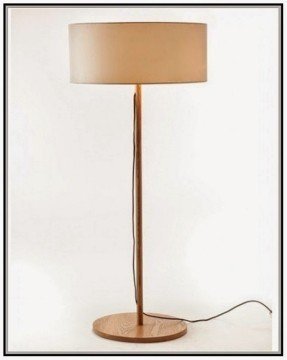 Floor lamp mounted on wooden base. Drum lampshade is covered with fabric and gives warm tone of light. Ideal as additional source of light in the living room, bedroom and others interiors according to taste.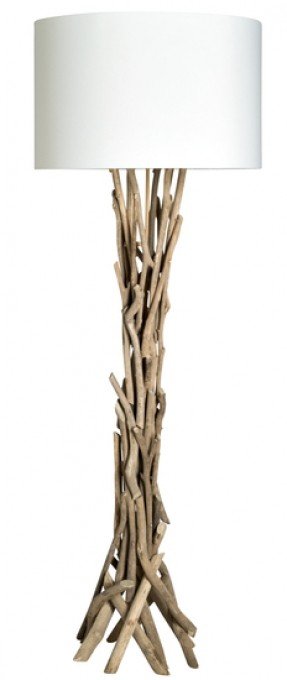 Floor lamp with natural looking wooden post and base. Its unique barn design looks very natural. Upper part of this lamp is equipped with a white drum shade, so it also looks very good in traditional indoors.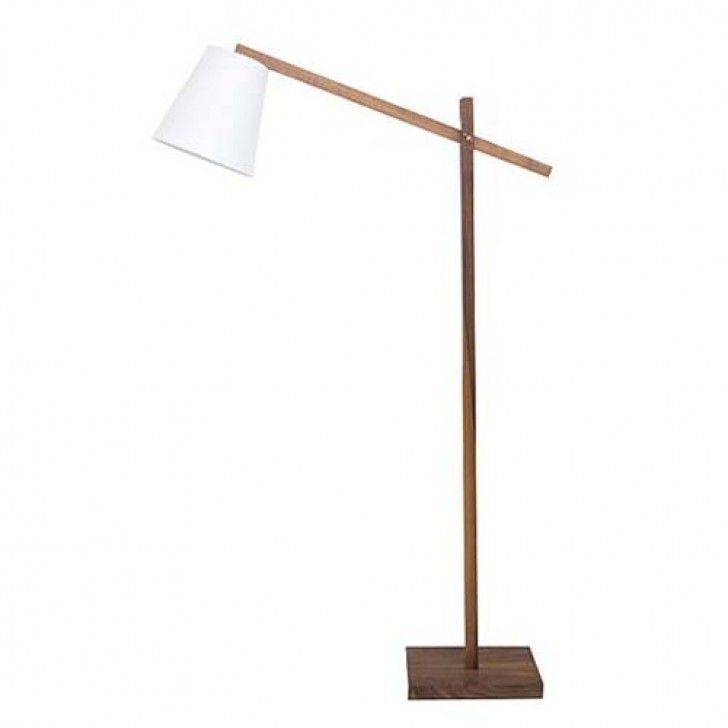 Minimalist floor lamp designed with a thick square-shaped wooden base and a slender frame to hold the lamp. The piece also comes in a rounded fabric-based lampshade, finished in white to match up to the recessed finishing on the wood. The lamp delivers superb visual balance!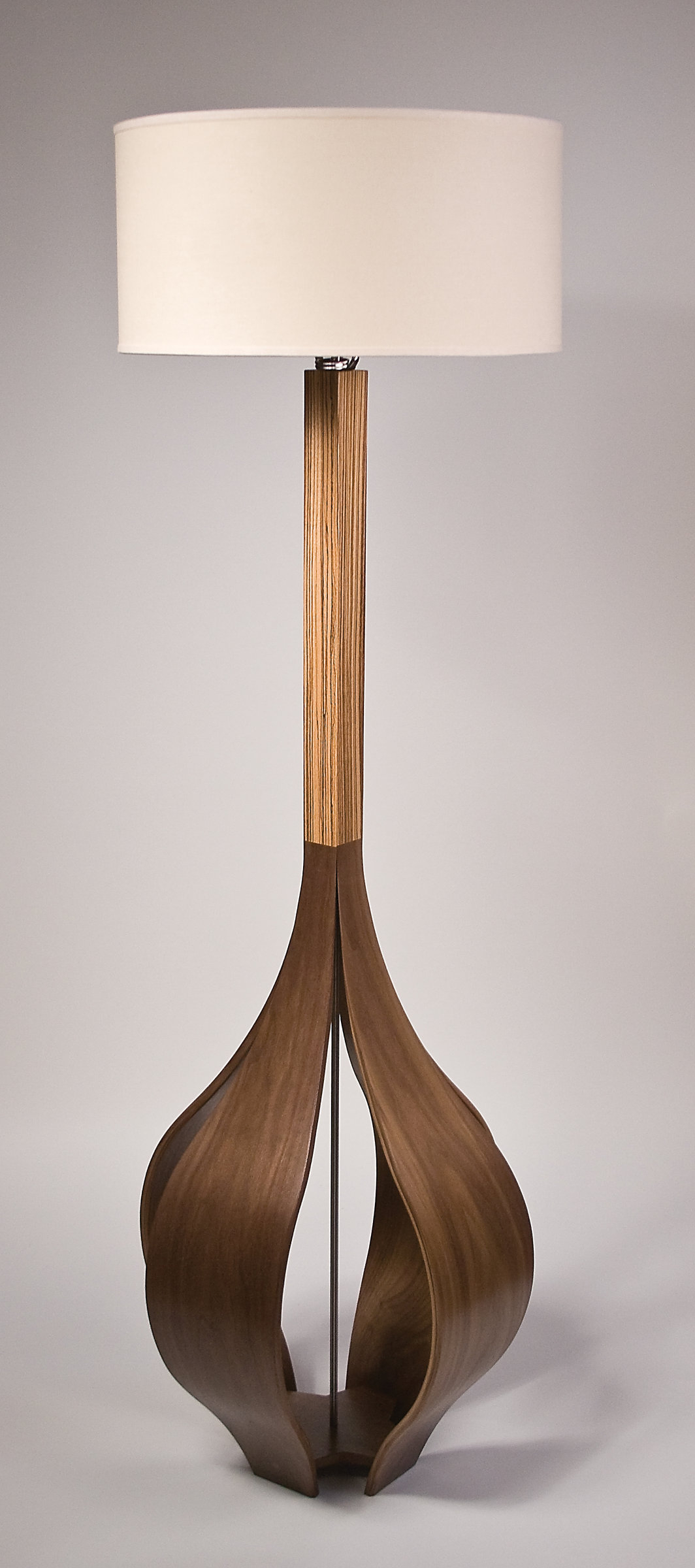 An extraordinary floor lamp in a modern design. It's characterized by a unique, decorative base made of wood and a classic lamp shade in a white color. The piece will suit contemporary or minimalist interiors.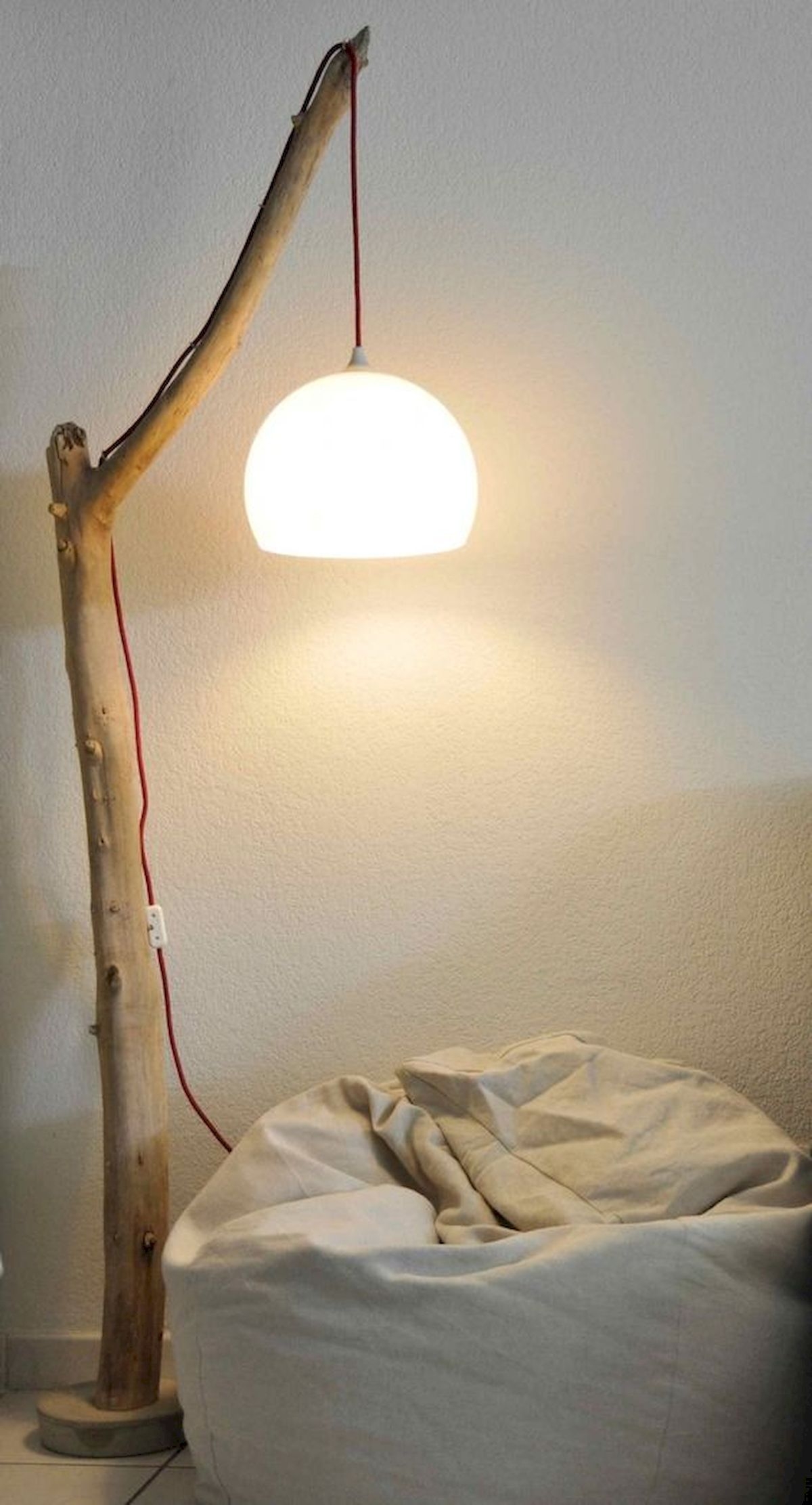 Constructed from naturally grained wood and still retaining its rugged natural look, this floor lamp is a bold piece of décor accessory. It's fitted with a heavy stone base too and a half globe lampshade for excellent functionality and versatility in style for all to see.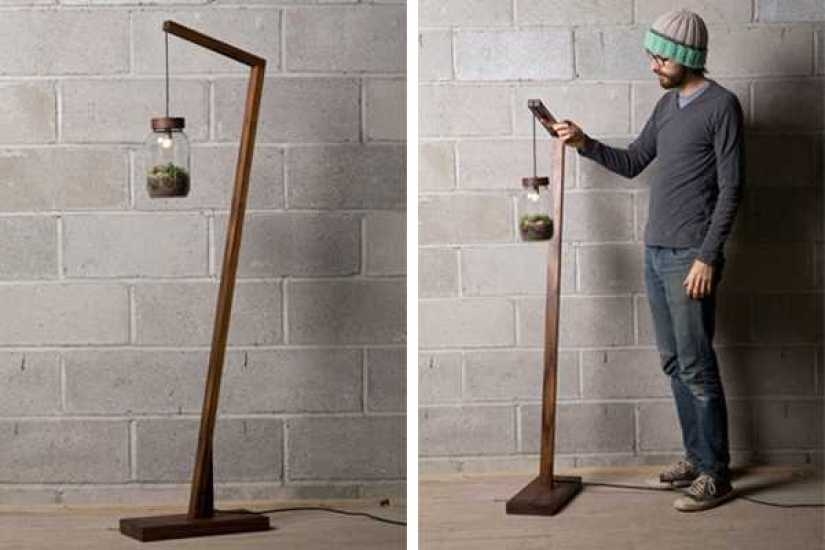 Contemporary floor lamp design makes the most of a natural materials and indoor plants combination, offering a torchier with an elegant wood base and an attractive glass plant terrarium. This contempo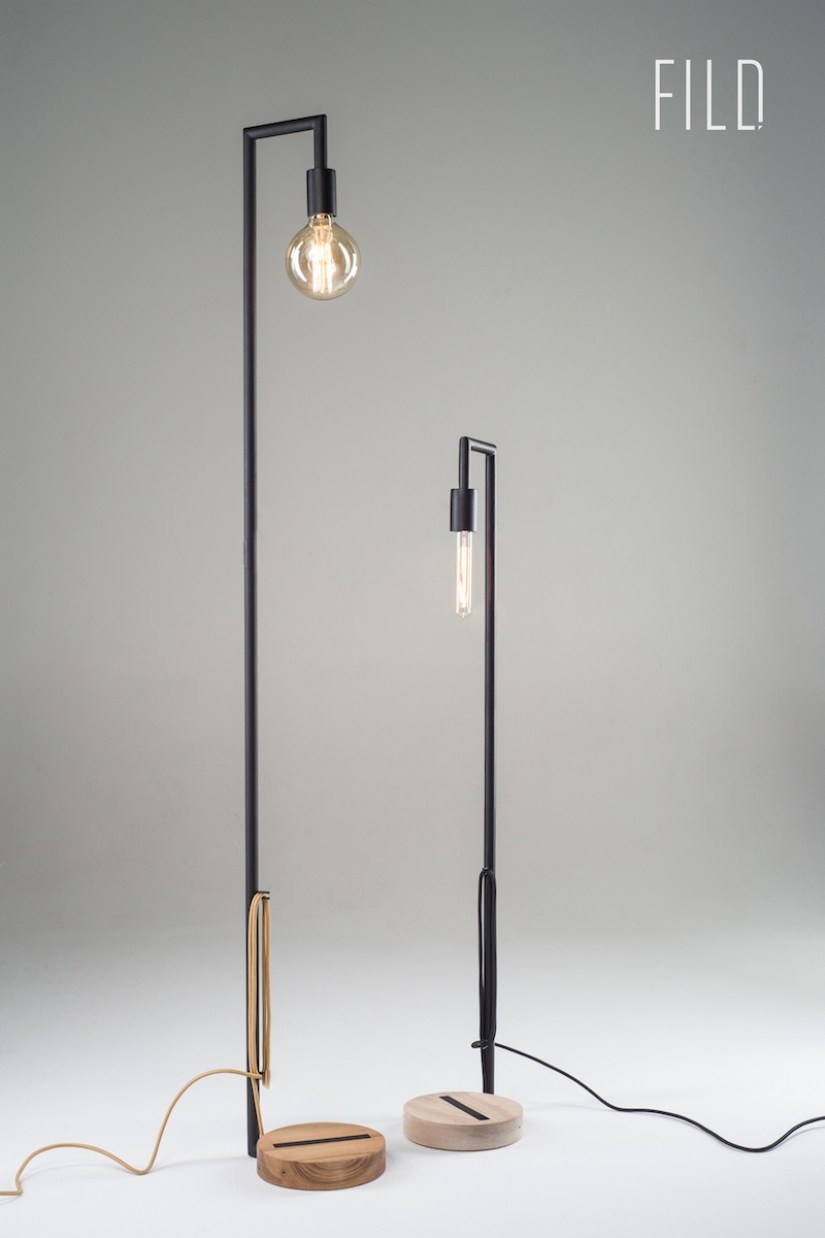 A nice set of very minimalistic, simple standing lamps, great for a modern, contemporary living room. Made out of metal with a wooden stand, these are bound to invigorate your room with their unique look.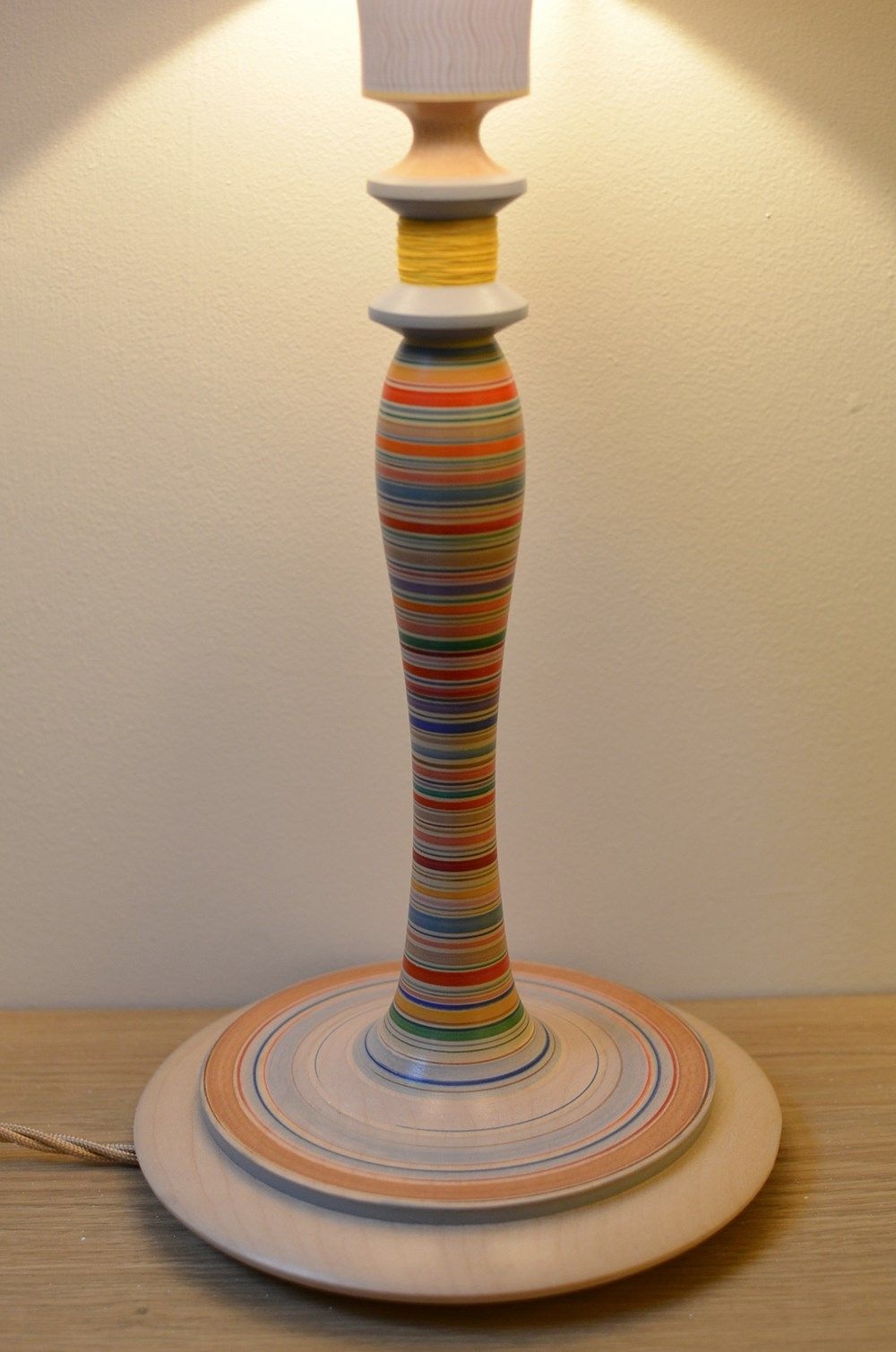 Superb wooden lamp base designed with a strong rounded base and finished in a neat balance of colors. The stand comes with a predominant light beige coat, touched with beautiful bold elements of green, red, and blue for outstanding two-tone finishing.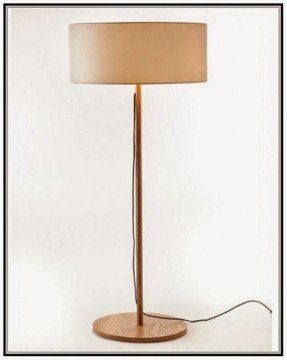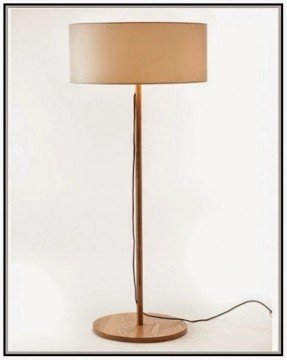 Beautiful lamp with a nice rounded base. Constructed from wood, the floor lamp features a slightly glossed natural wood grain finish that should easily add immense style into your spaces. It's also fitted with a nice fabric shaped shade at the top, neatly finished in white for impeccable elegance.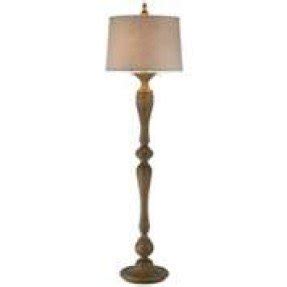 Beautiful floor lamp designed to look like a faux candlestick. The stand comes with a strong rounded base for extra stability and an intricately carved stem for impeccable style. It's then topped by a white fabric-based lampshade to complete this stunning design.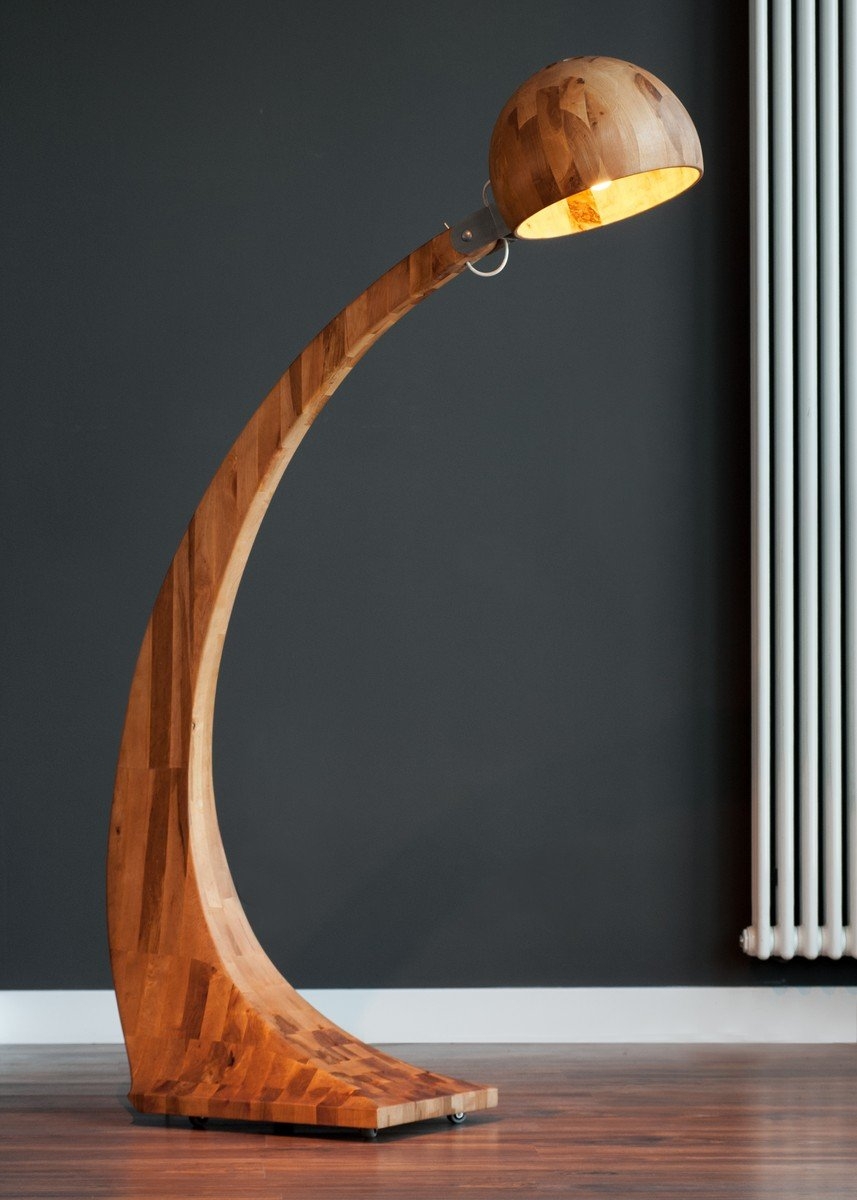 Woobia-Wooden-Floor-Lamp-design-Ideas

floor and desk lamps. Maybe a modified bersion of this for the base or too of a bookcase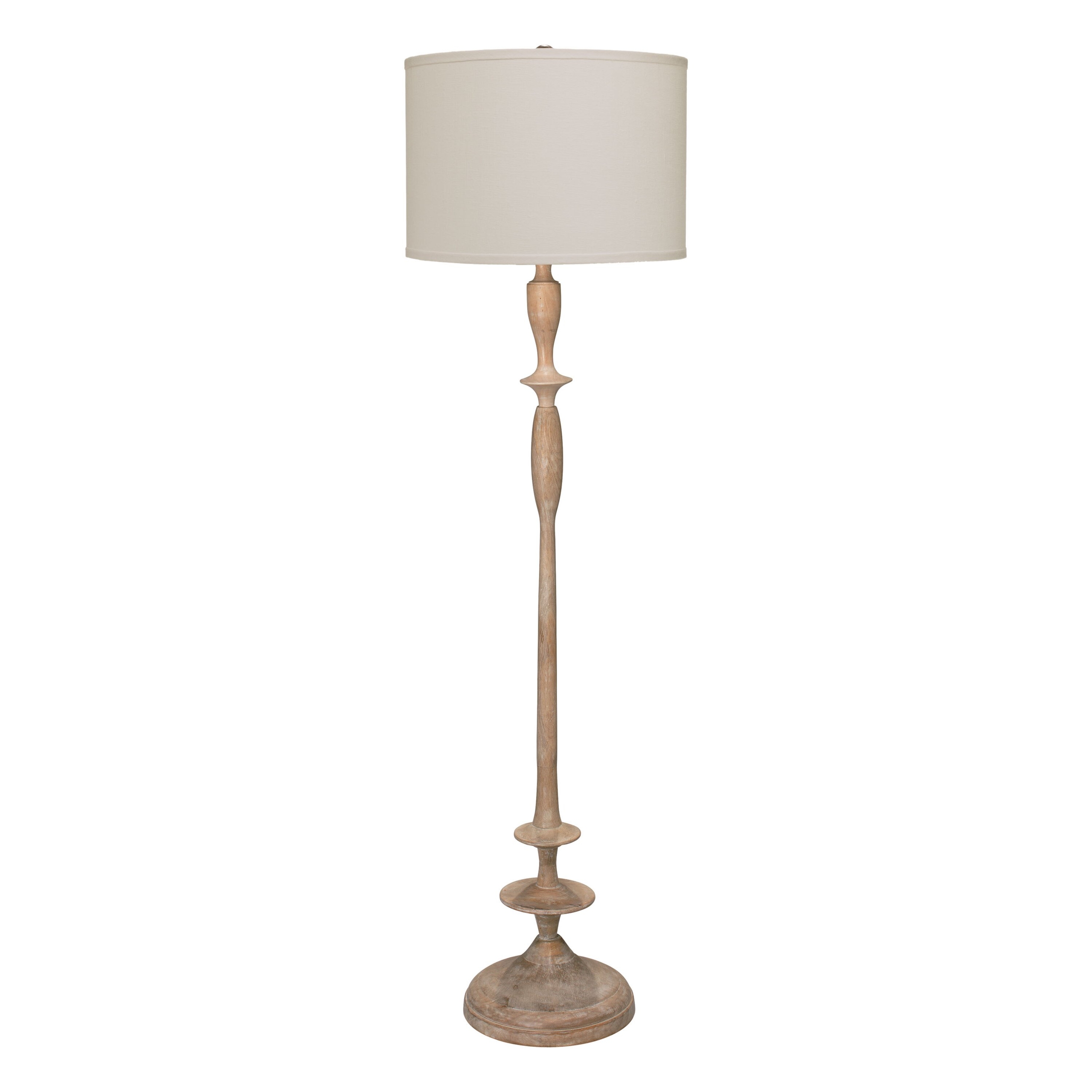 Floor lamp with a round wooden base for enhanced stability and support. Its wooden post includes some decorative accents . Natural burlap drum shade is durable and it is a perfect accent for any traditional or contemporary home decor.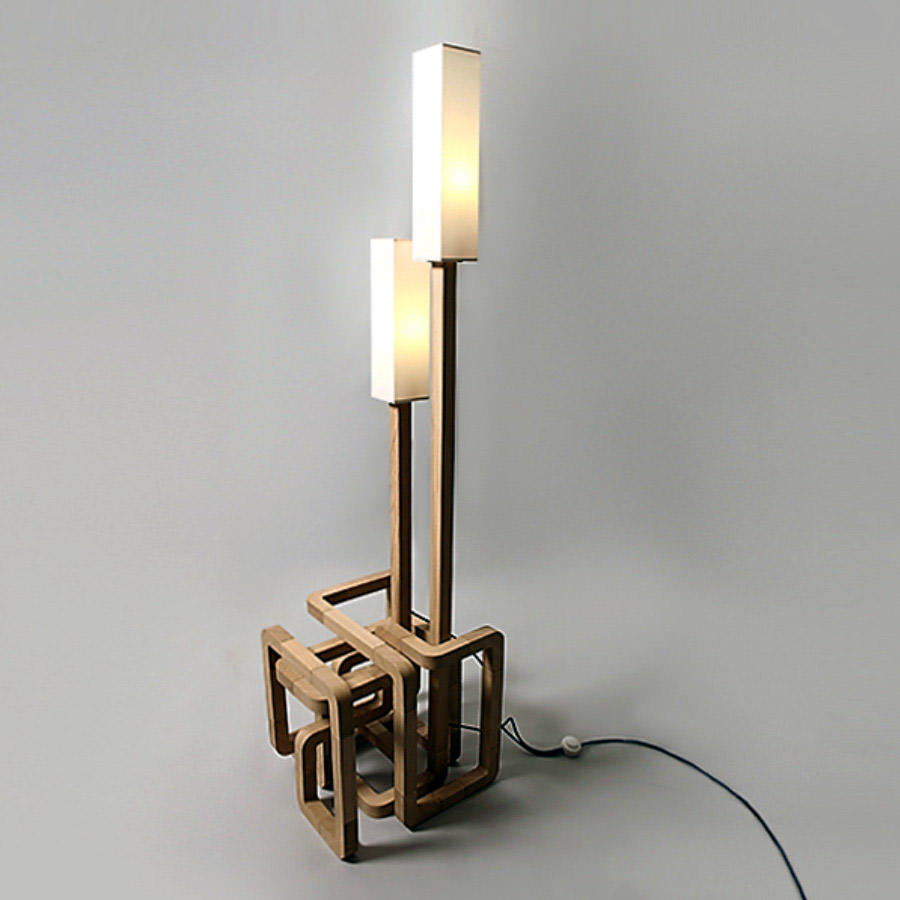 Contemporary floor lamp with wooden base, unique furniture design from ...

Yamagiwa: Frank Lloyd Wright Taliesin 2 floor lamp | NOVA68 Modern Design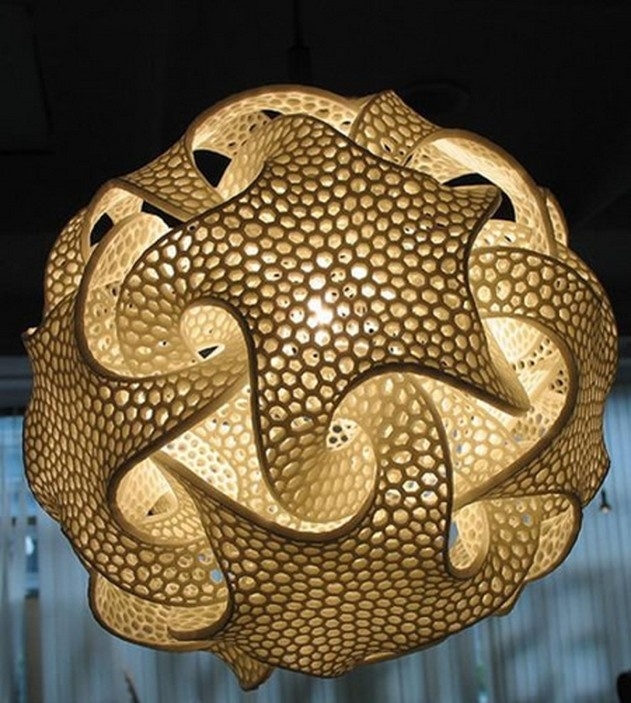 3-dimensional and very meticulously crafted, this unique gold colored starfish lamp is a sure pick to embellish any beach style or sea themed decor. It's really, well, extraordinary and somehow futuristic.