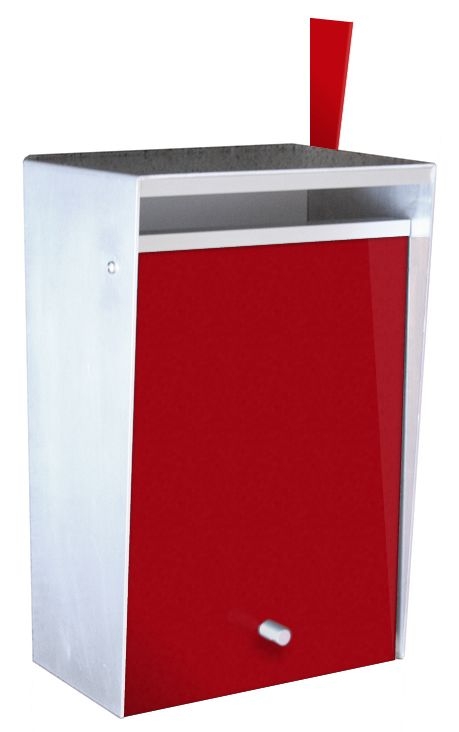 Wall mount letterbox w lock zincalume black flag contemporary mailboxes
Delighting with its sleek, minimalistic design, this wall-mounted mailbox with flag constitutes a smooth example of the contemporary design. Available in a pallette of 9 different colours.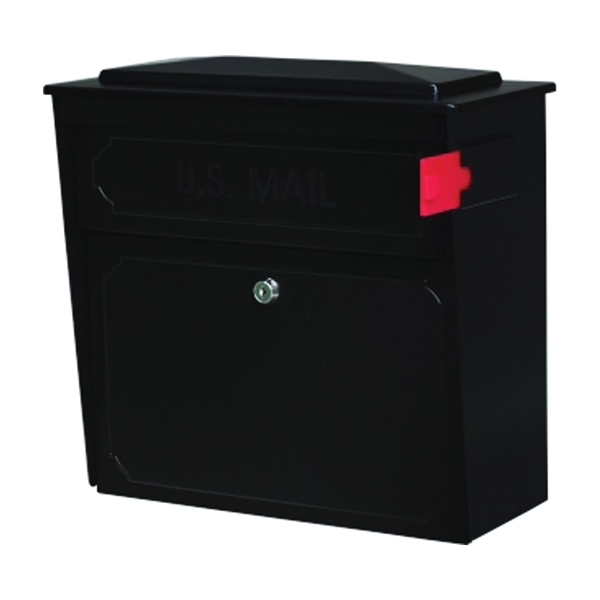 Townhouse Wall Mount Locking Mailbox
A traditional style mailbox. Made of stainless steel, galvanized, that is fade- and UV resistant. Locking access doors, rain overhang and notification flag are all there. Parcel compartment is also included.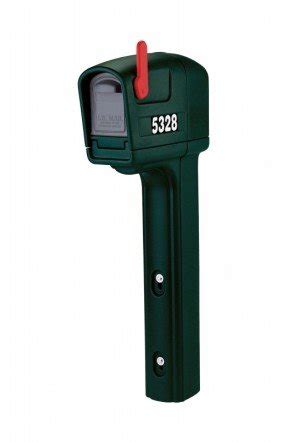 Trimline Standard Post Mounted Mailbox
Pretty modern mailbox designed for mounting on posts. It's made of durable weatherproof black plastic. It has a rounded top, a compartment with front and rear access, 2 doors with magnetic closure, address plaques on sides, a red flag.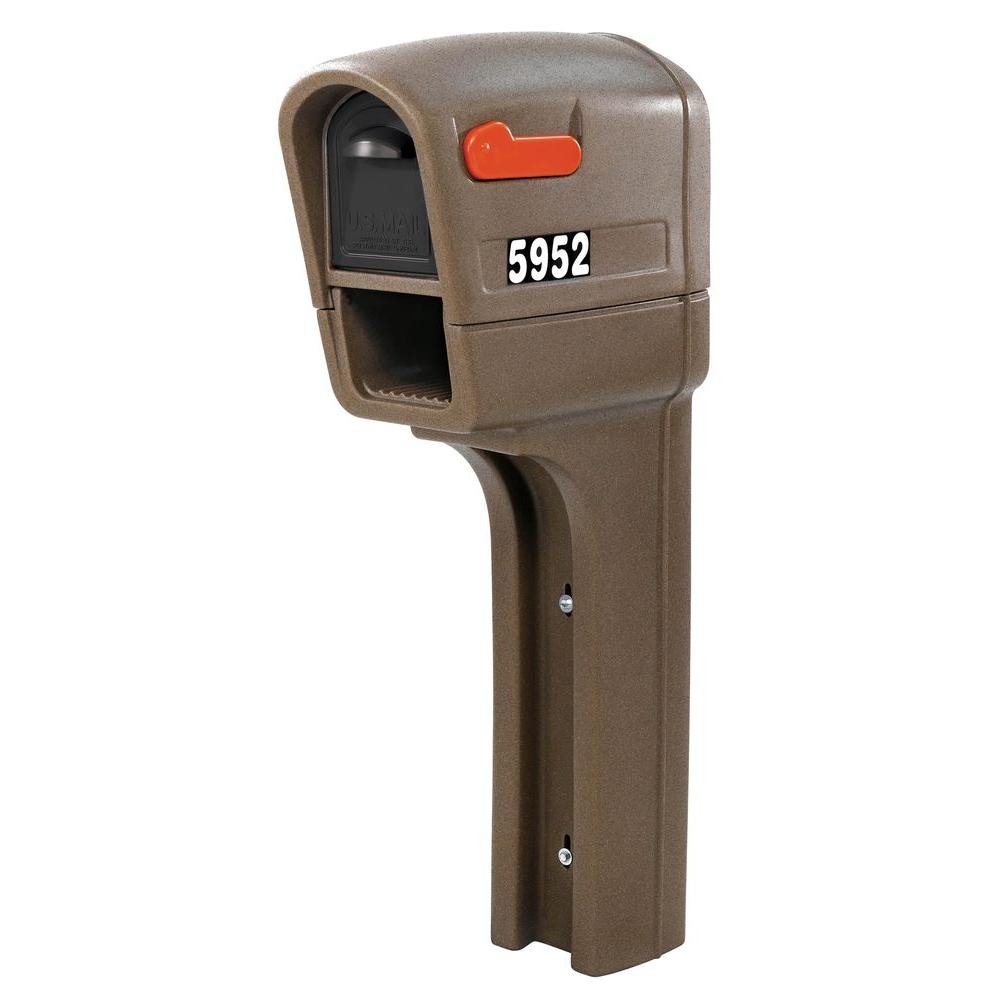 MailMaster Plus Post Mounted Mailbox
Aesthetic modern mailbox with an in-ground mounted post. It's made of weatherproof brownish resin. It has a rounded top, a deep compartment with 2-side access, a zine compartment, 2 doors with magnetic closure, a red flag, address palques on sides.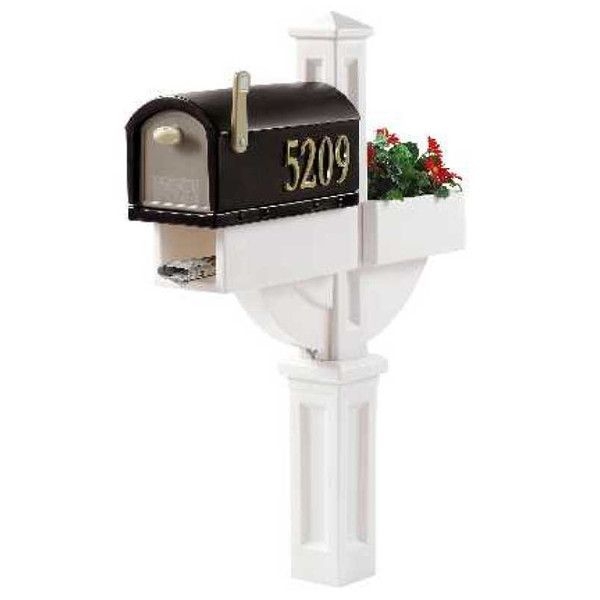 MailMaster Hudson Post Mounted Mailbox
This element is a high quality mailbox that is designed for post mounting. It is available with stand and planter. The whole product is made of plastic that is solid, but not very heavy. It has got both functional and decorative roles.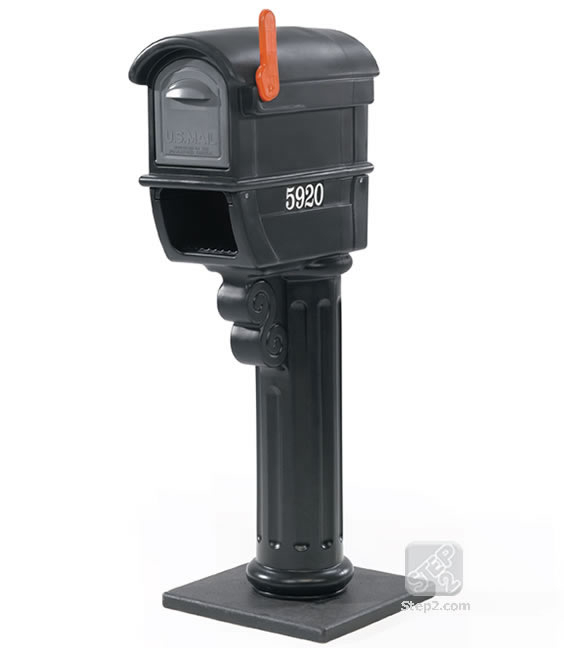 MailMaster Post Mounted Mailbox
A post mounted mailbox, made from durable plastic that is UV-, fade- and rust resistant. It has a newspaper holder and you can access mail from the front and rear. Traditional red flag mail notification is there as well.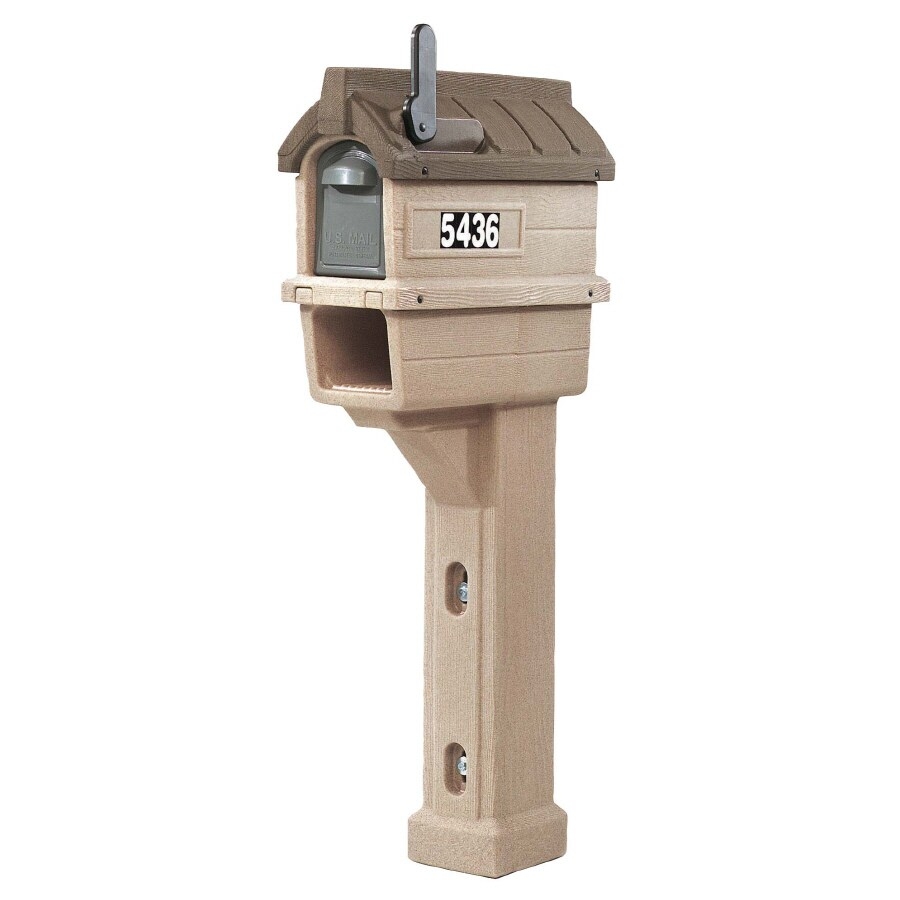 Timberline Plus Post Mounted Mailbox