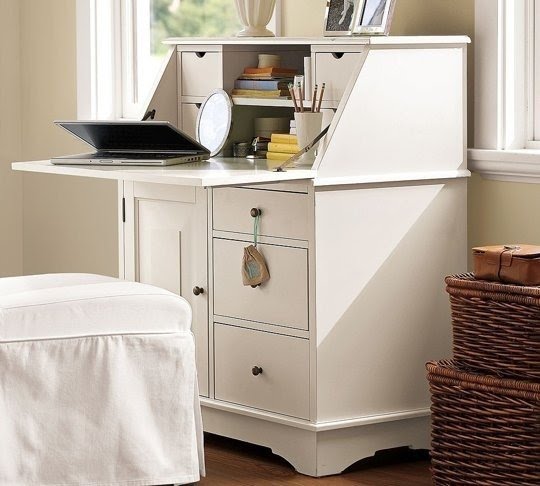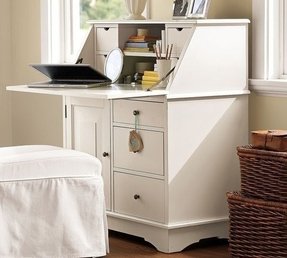 Classic small secretary desk in off-white. For those who want to possess a nice secretary desk but are also space-challenged. This secretary desk is pretty compact in size, so it doesn't occupy much space, but it offers all the functions of a 'real' desk.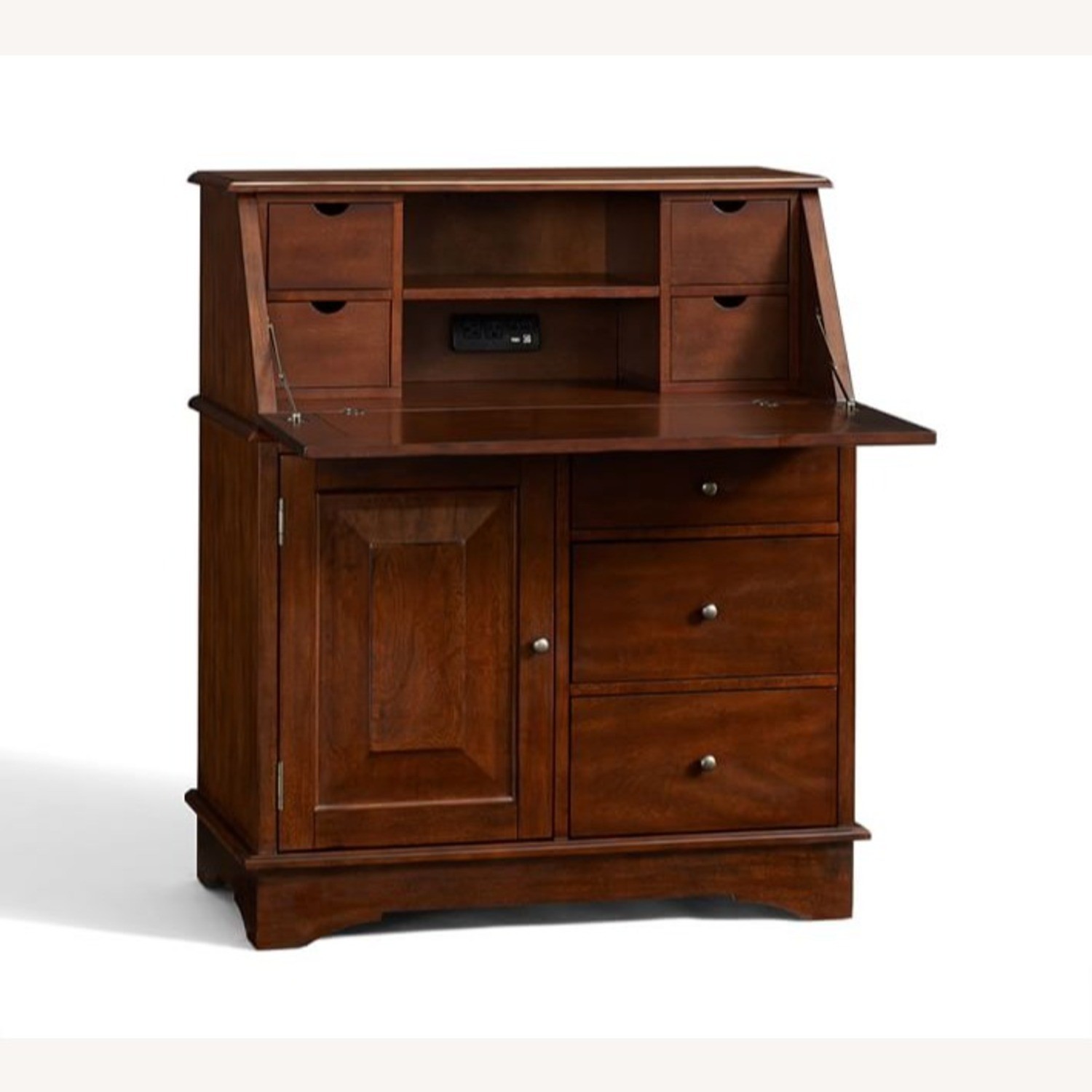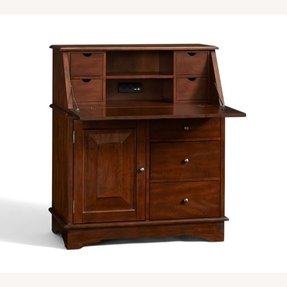 Graham Smart Technology Secretary
A space-saving addition for smaller spaces, this secretary desk looks and works exquisitely. Its wood cosntruction offers a hutch with pull-down front panel that reveals 4 small drawers and 2 open shelves. Also includes 1 door cabinet and 3 storage drawers.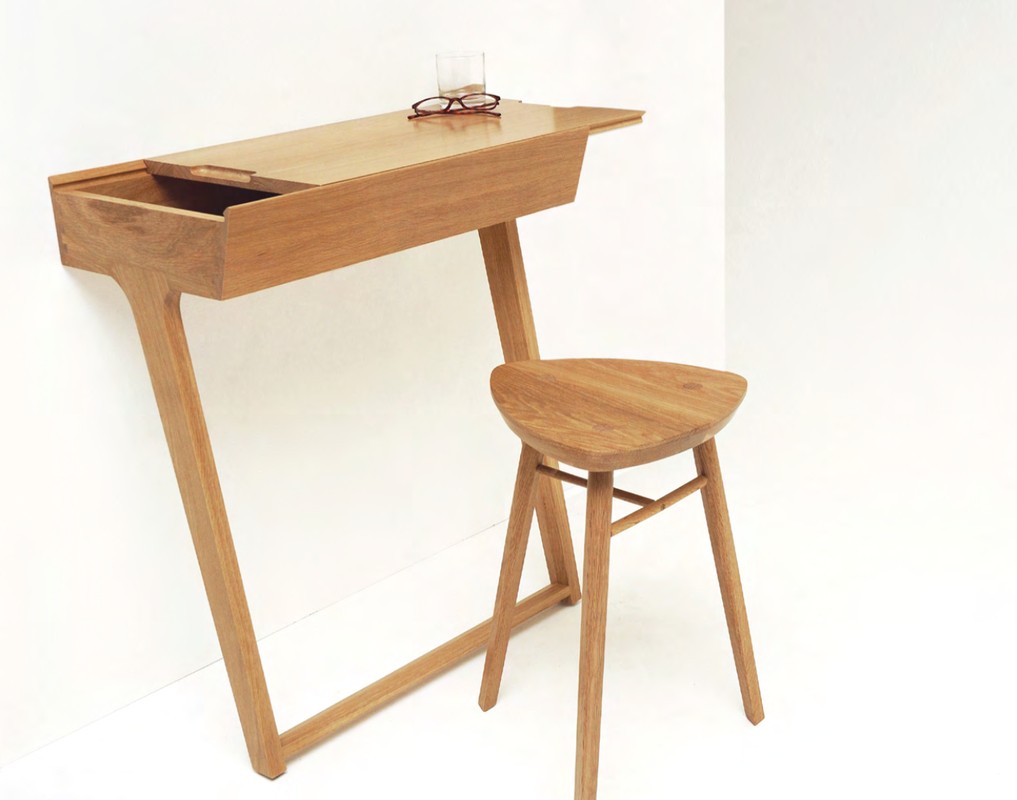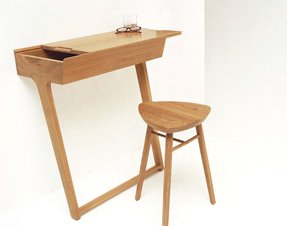 A unique design of this space-saving secretary table makes it perfect for smaller rooms, giving you an aesthetic and practical piece of furniture. It has a top that slides sideways for easy access to the storage compartment, and it comes with a 3-legged matching stool.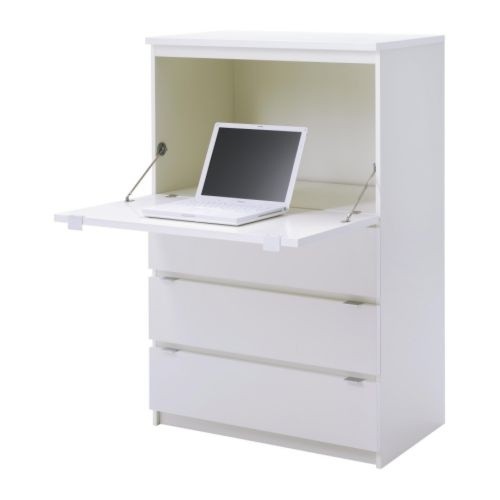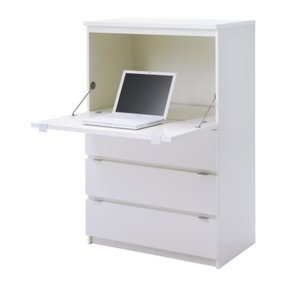 Anyone who values functional furniture in small interiors will be thrilled with this fascinating combination of the locker with drawers, with secretary desk. A simple form in white shades is practical and very stylish.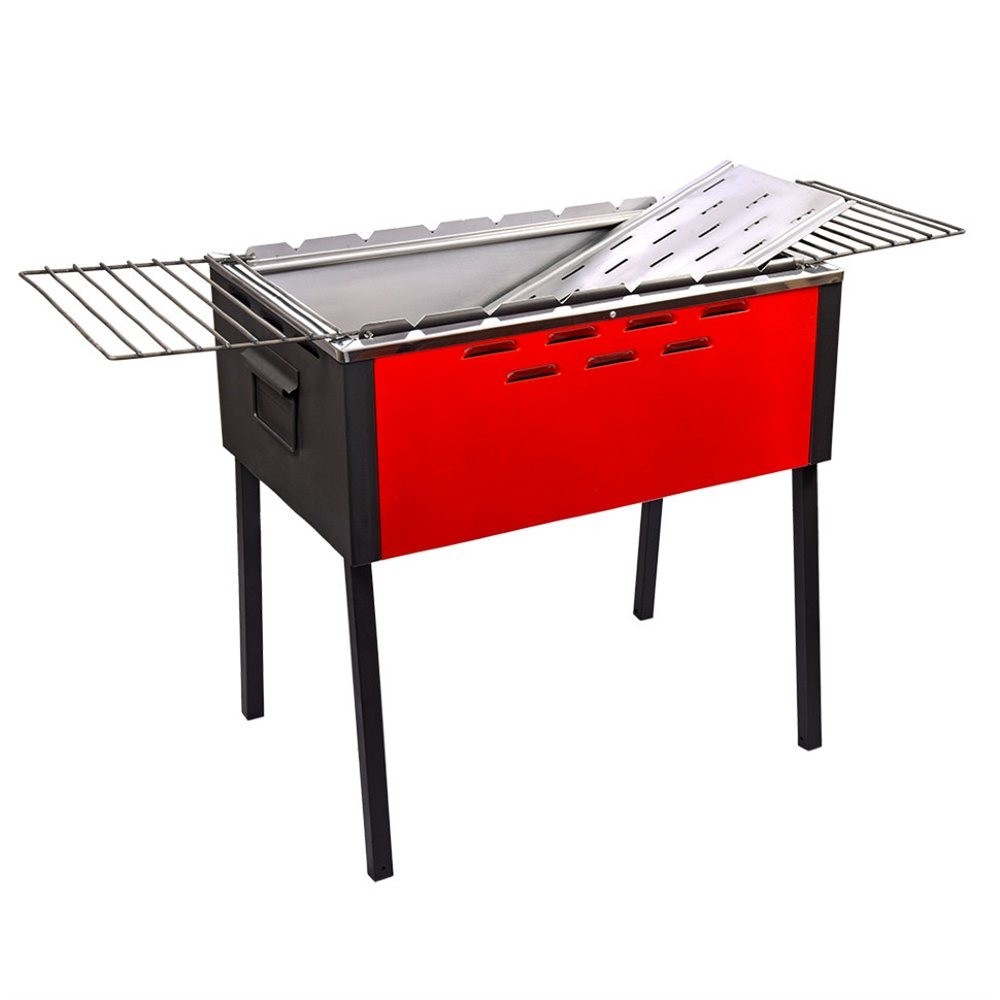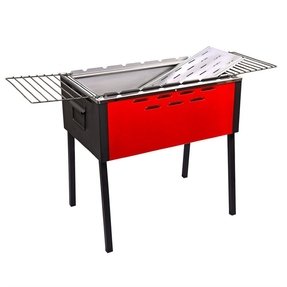 Shaker Secretary Desk
This sleek cabinet with roll top desk is an excellent piece of furniture in the traditional oldschool style. Beautifully made of solid ash wood is durable and it looks very stylish. The warm tone finish gives it a universal character.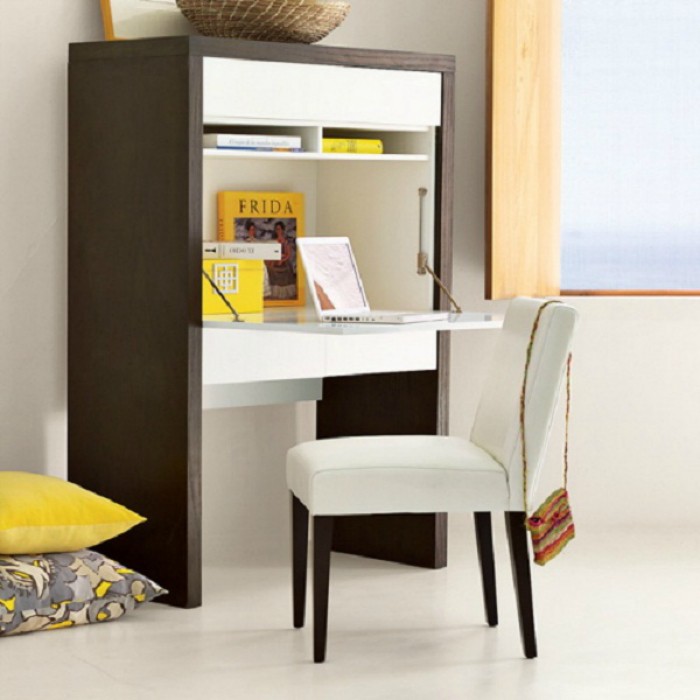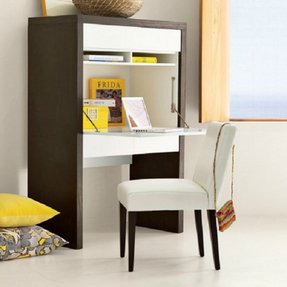 desk home office express image anna desk hutch pottery barn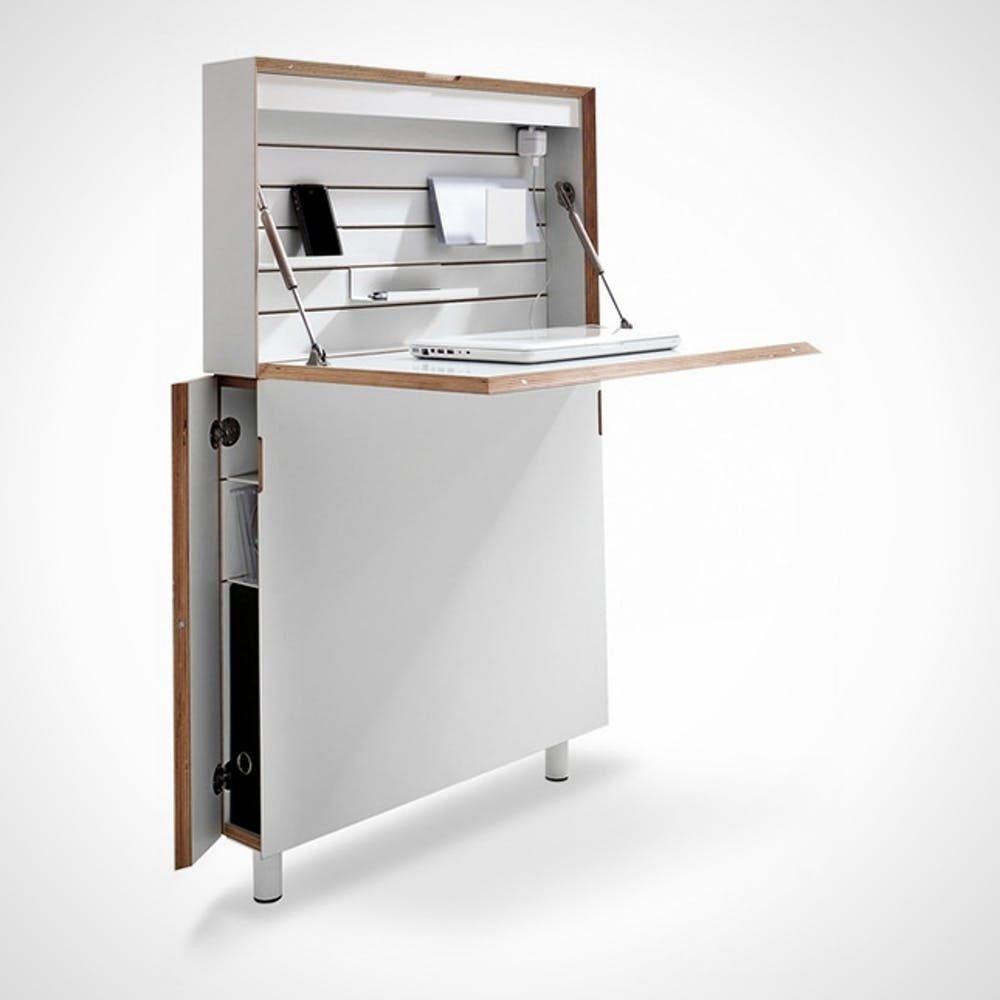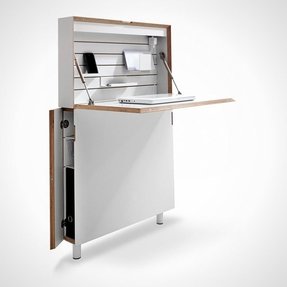 Being a solution for all, who deal with small spaces, this unique secretary desk will offer you a self-contained working station. Very ergonomic with many ergonomic patents, like tripwires to hang your office supplies.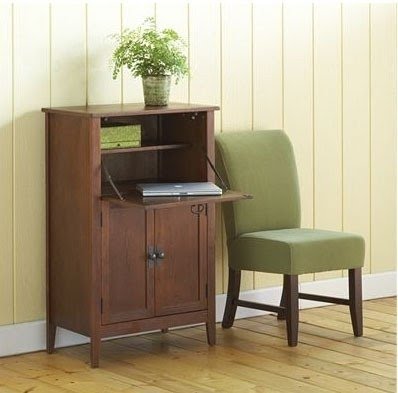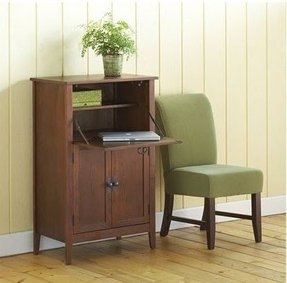 Charming, small and elegant - this desk is just the perfect option for a small laptop or a printer and will not only provide your interior with the needed functionality but will also allow for a nice addition when it comes to its style.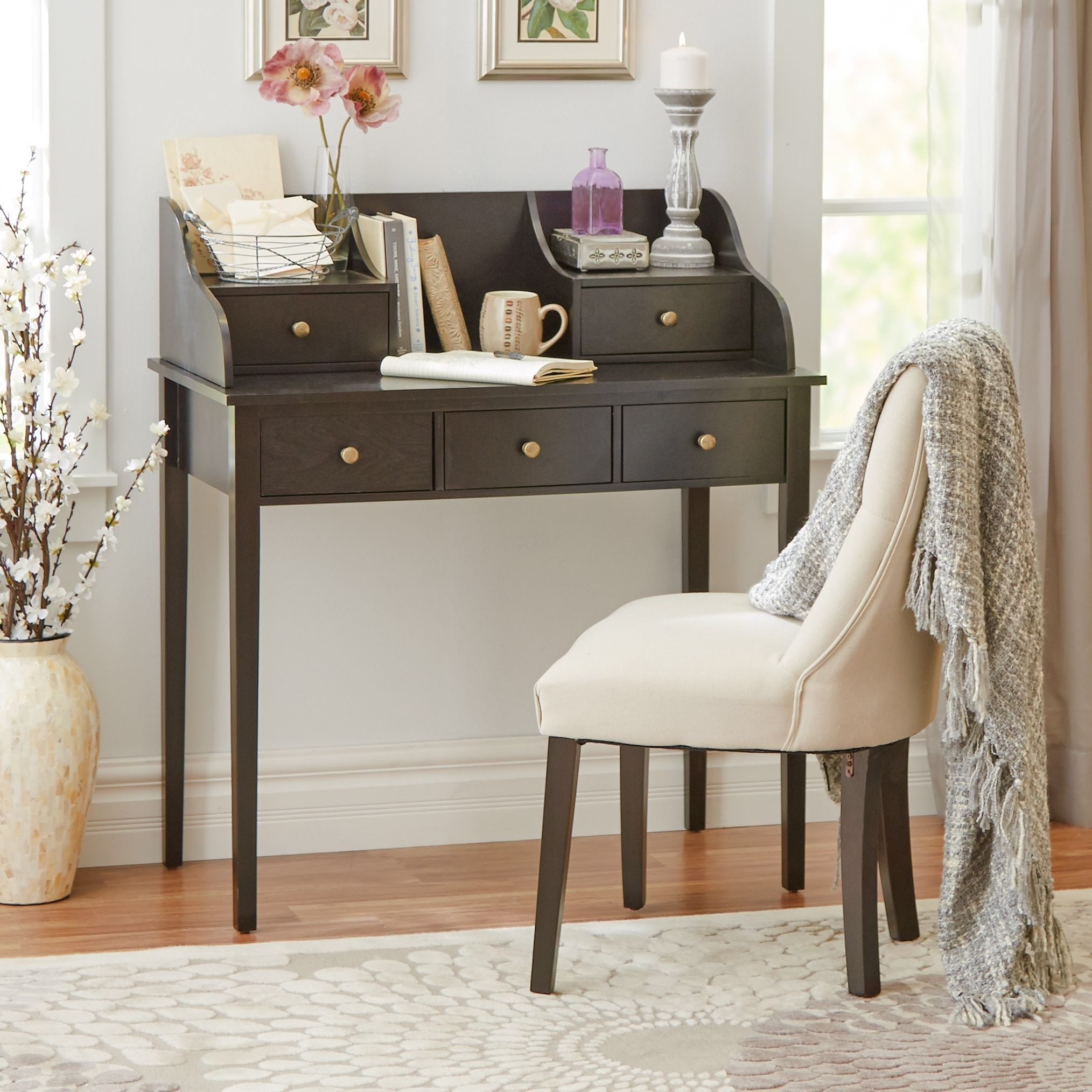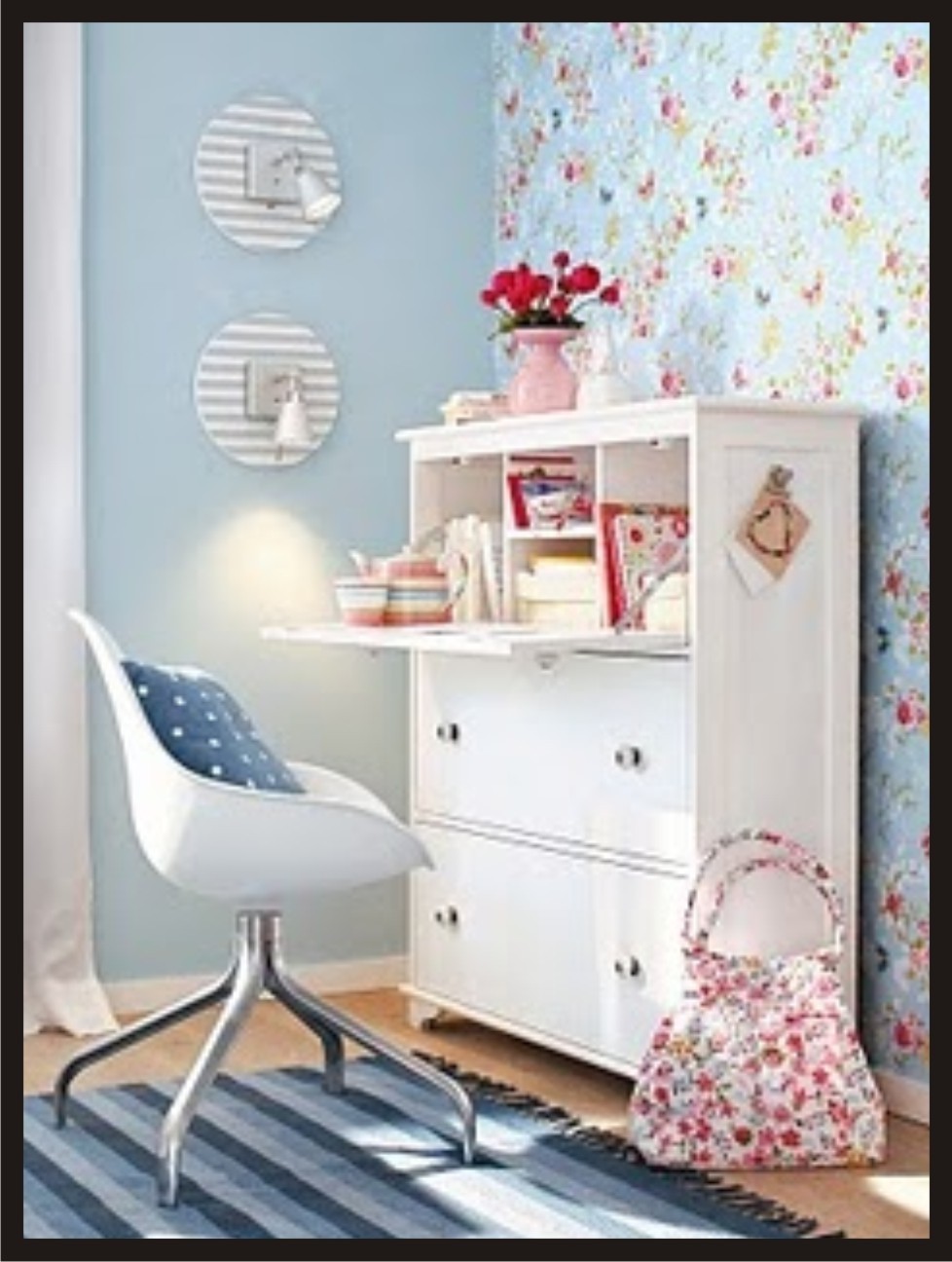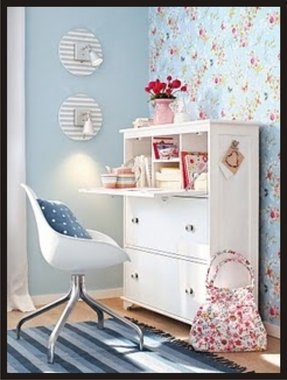 Secretary desk in simple form. It is made of wood and fitted with 2 drawers for storing documents and others personal items. Great addition for work organization at home. Perfect solution for small spaces.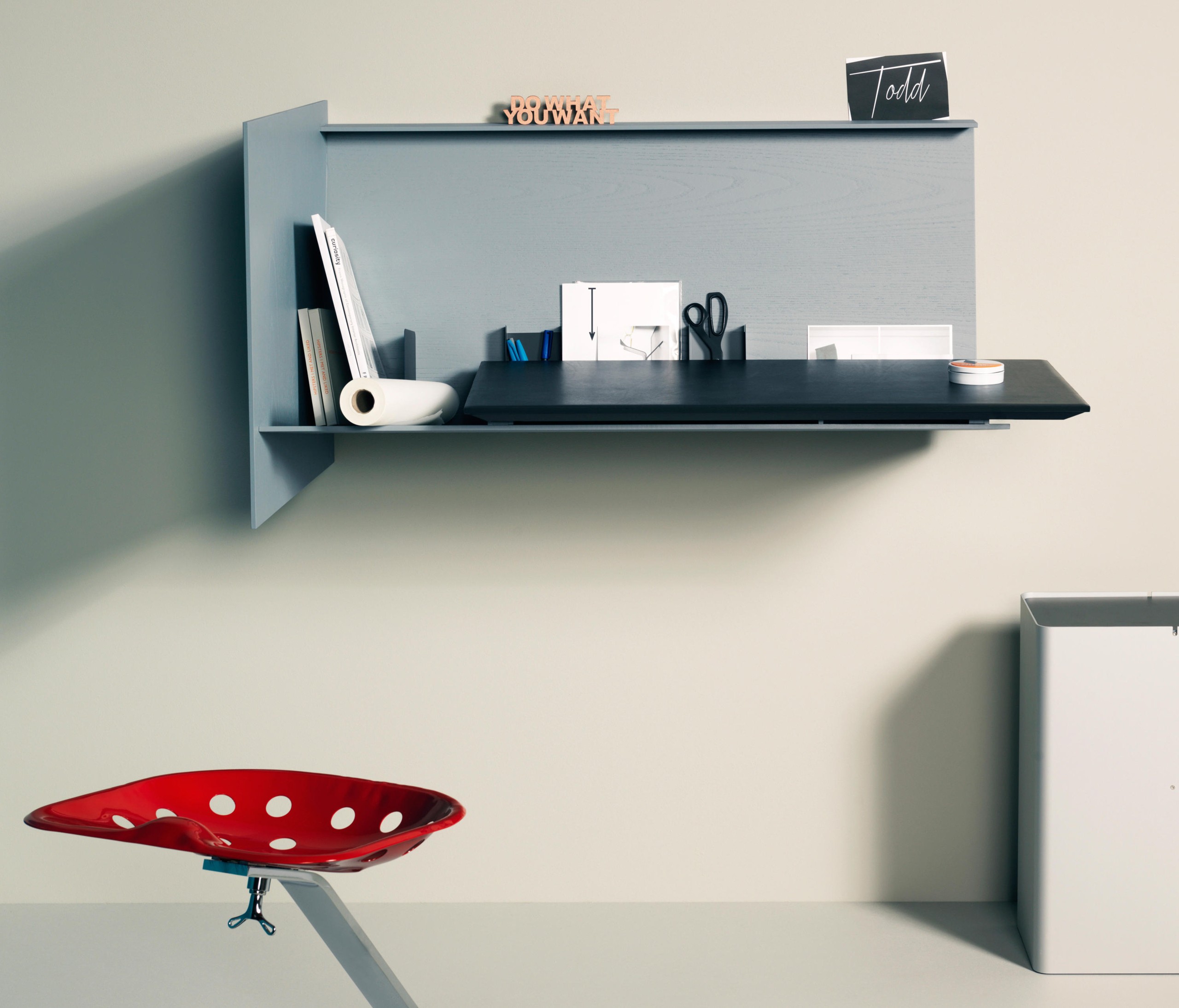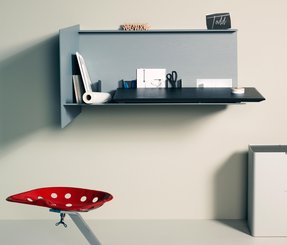 Compact And Stylish Desk Pad For Small Spaces | DigsDigs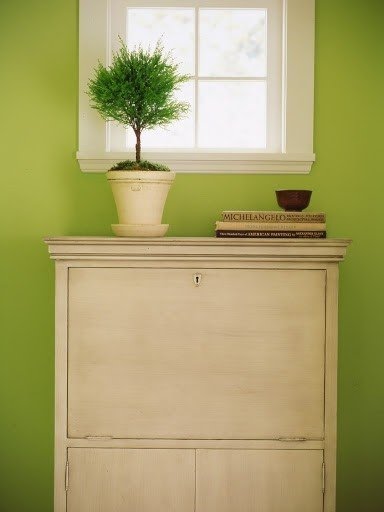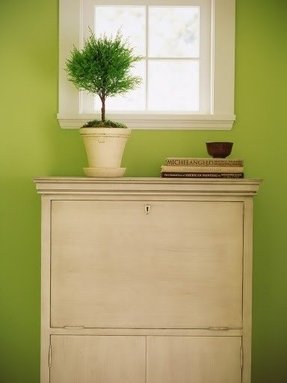 35 A secretary desk is perfect for a narrow hallway, as you can fold ...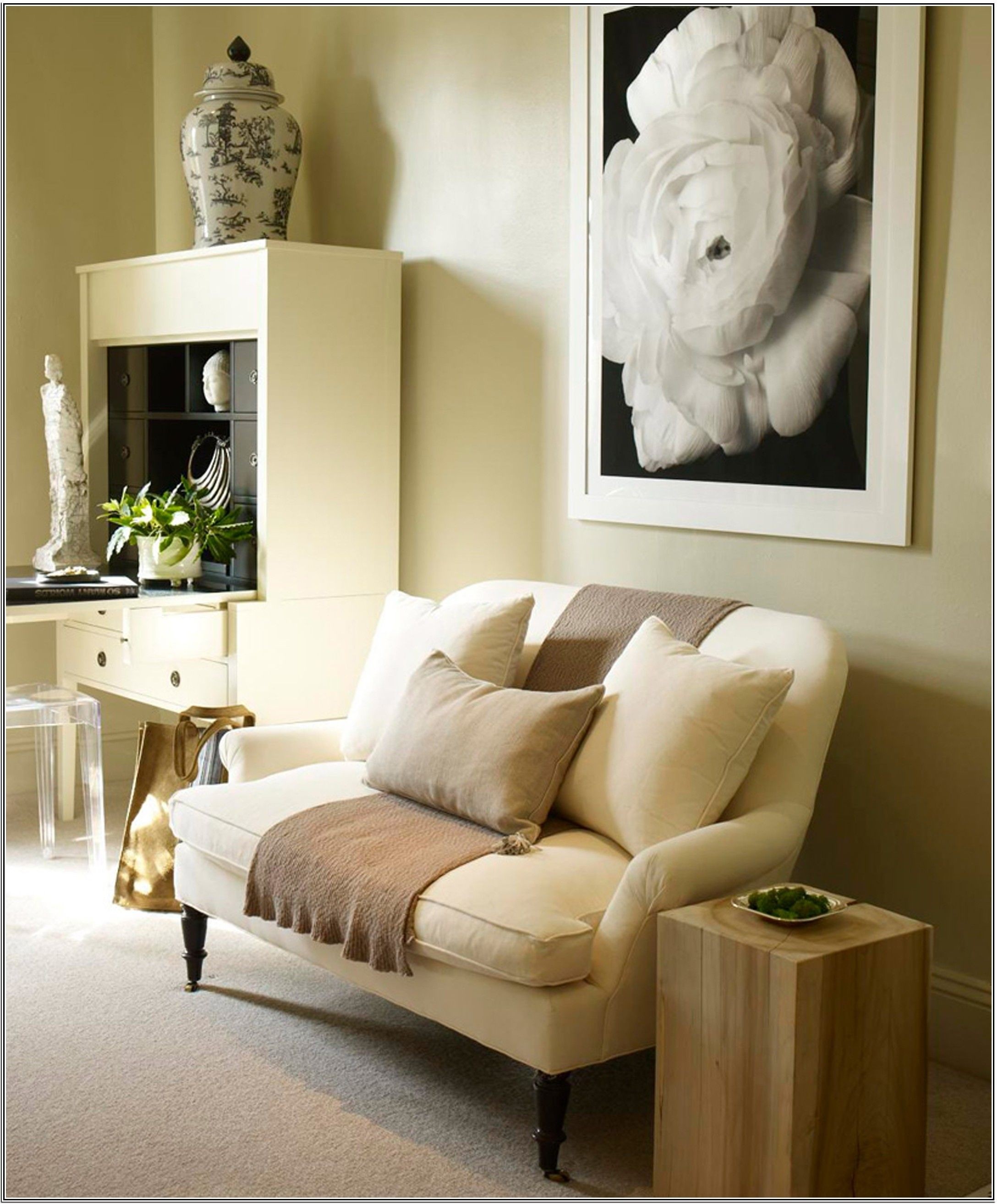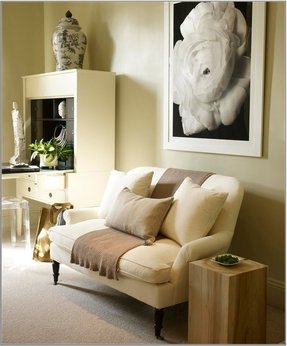 Love this for a sitting & writing area in a master bedroom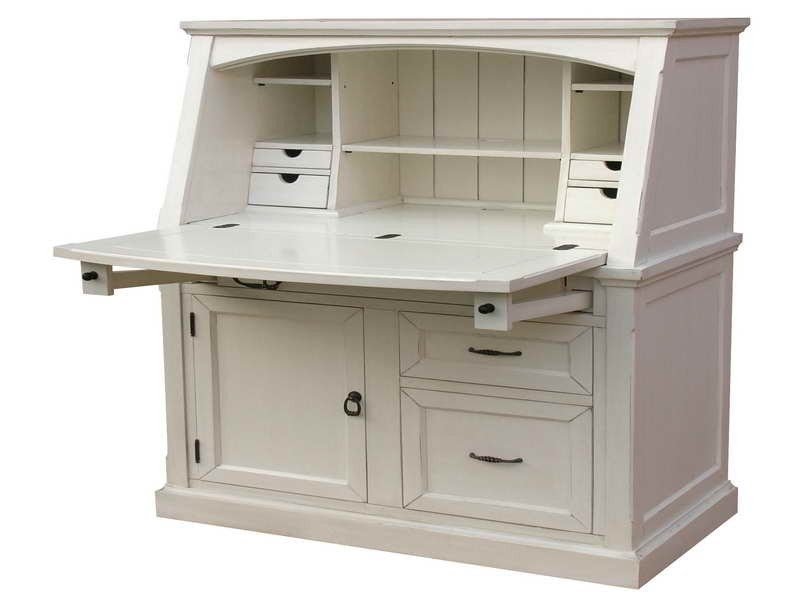 18 Photos of the Finding Furniture of Secretary Desks for Small Spaces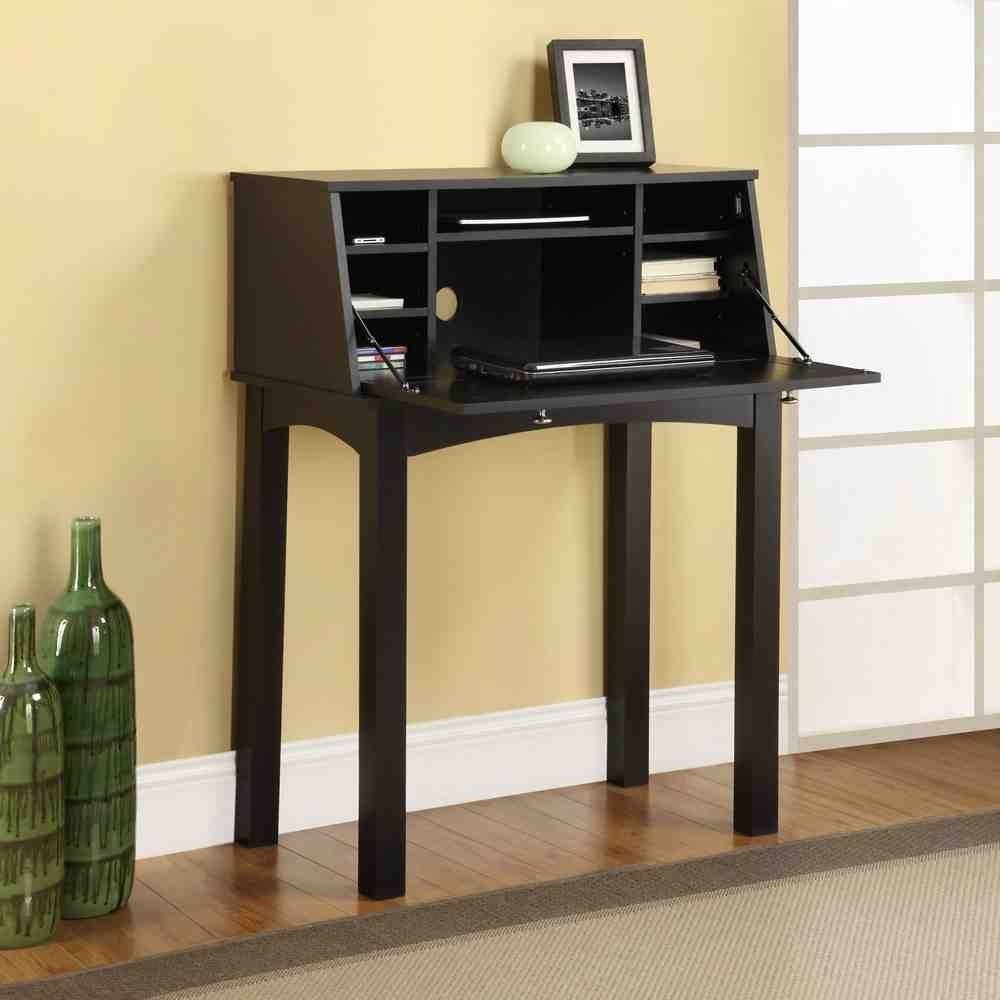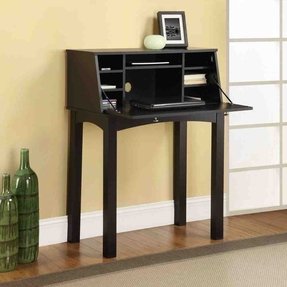 Finally, a modern portable desk in which you can bring along everything, like the old "campaign desks" of previous centuries. Of course, since I'm picky I would prefer another kind of pattern on that aluminum outer skin.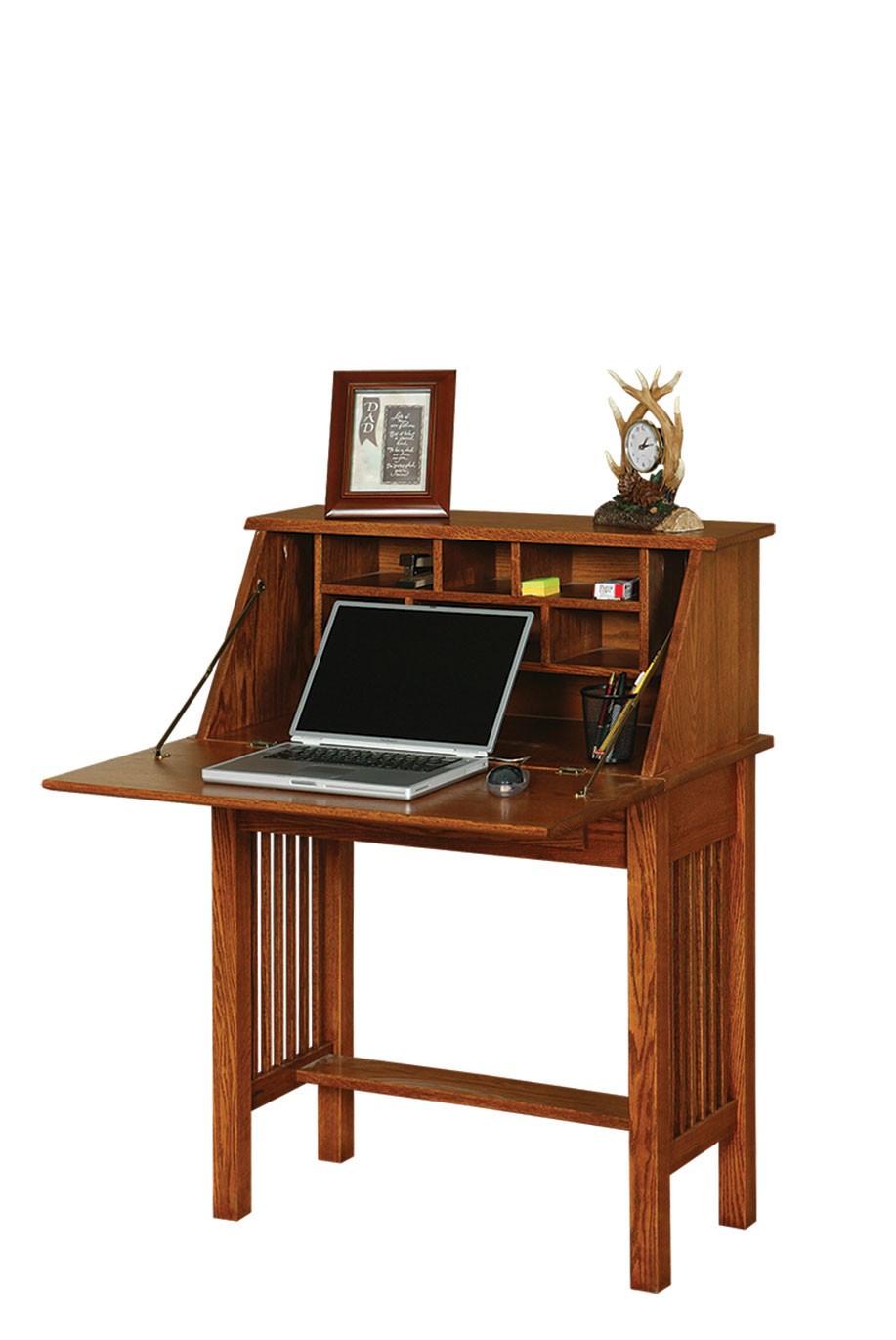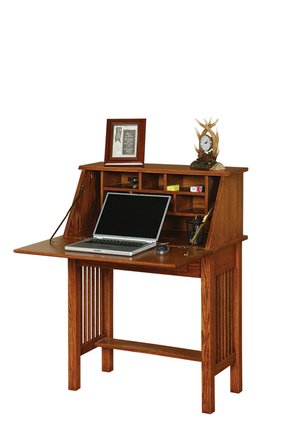 ... -Wood-American-Mission-Secretary-Desk-Mission-Secretary-Desk-20.jpg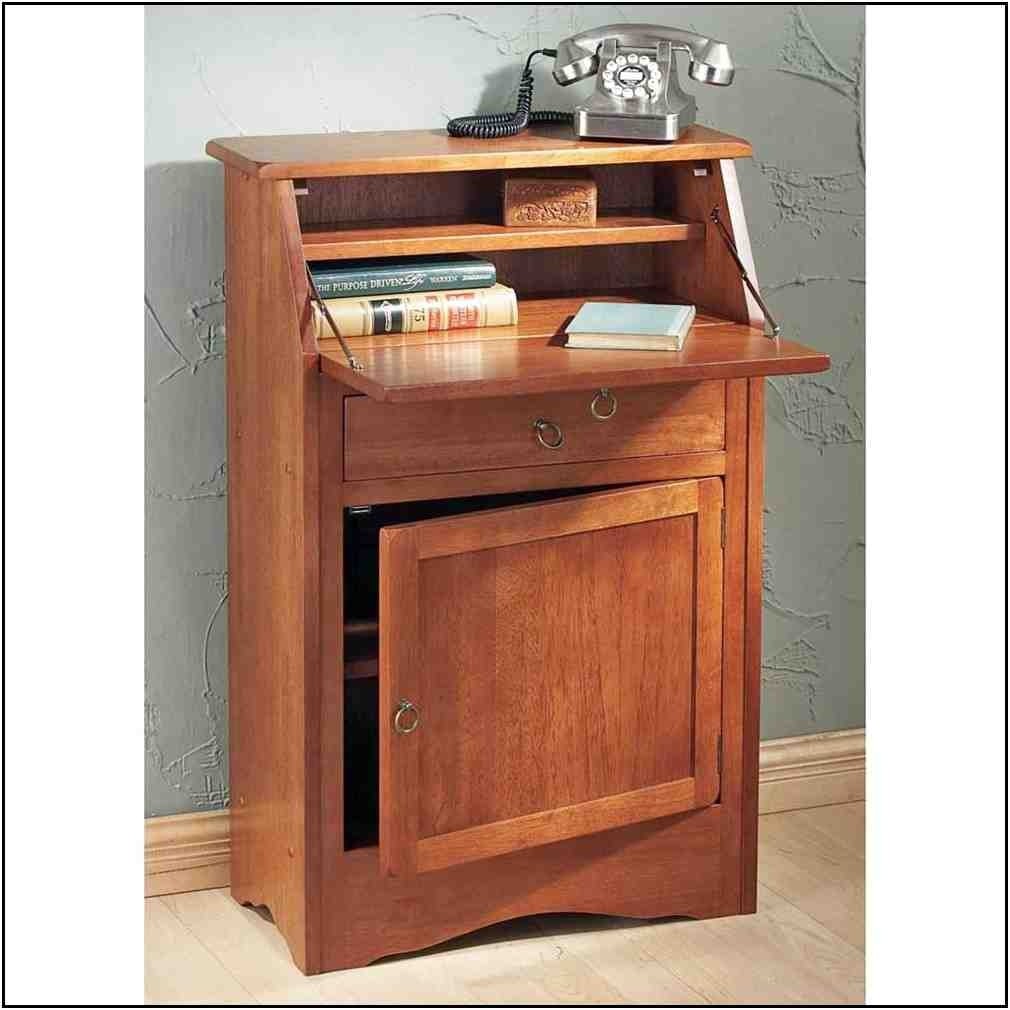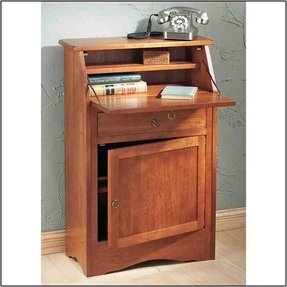 Being a real bargain for all retro lovers, this wooden secretary desk combines a place to work with a storage spot for various stuff. Rich, natural wooden appeal will fit well into traditional or classic interiors.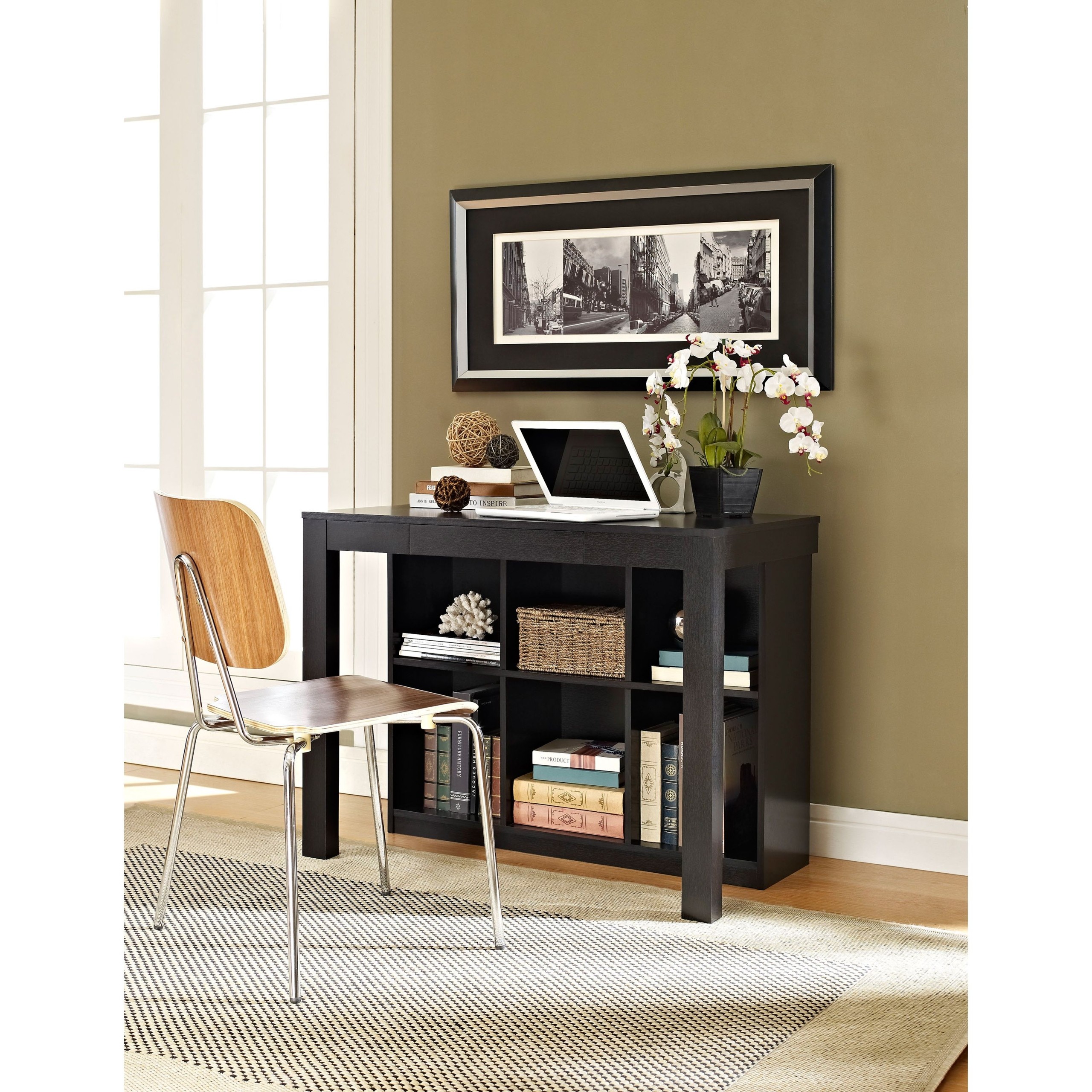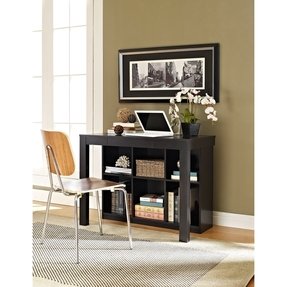 Altra: Parsons Secretary Desk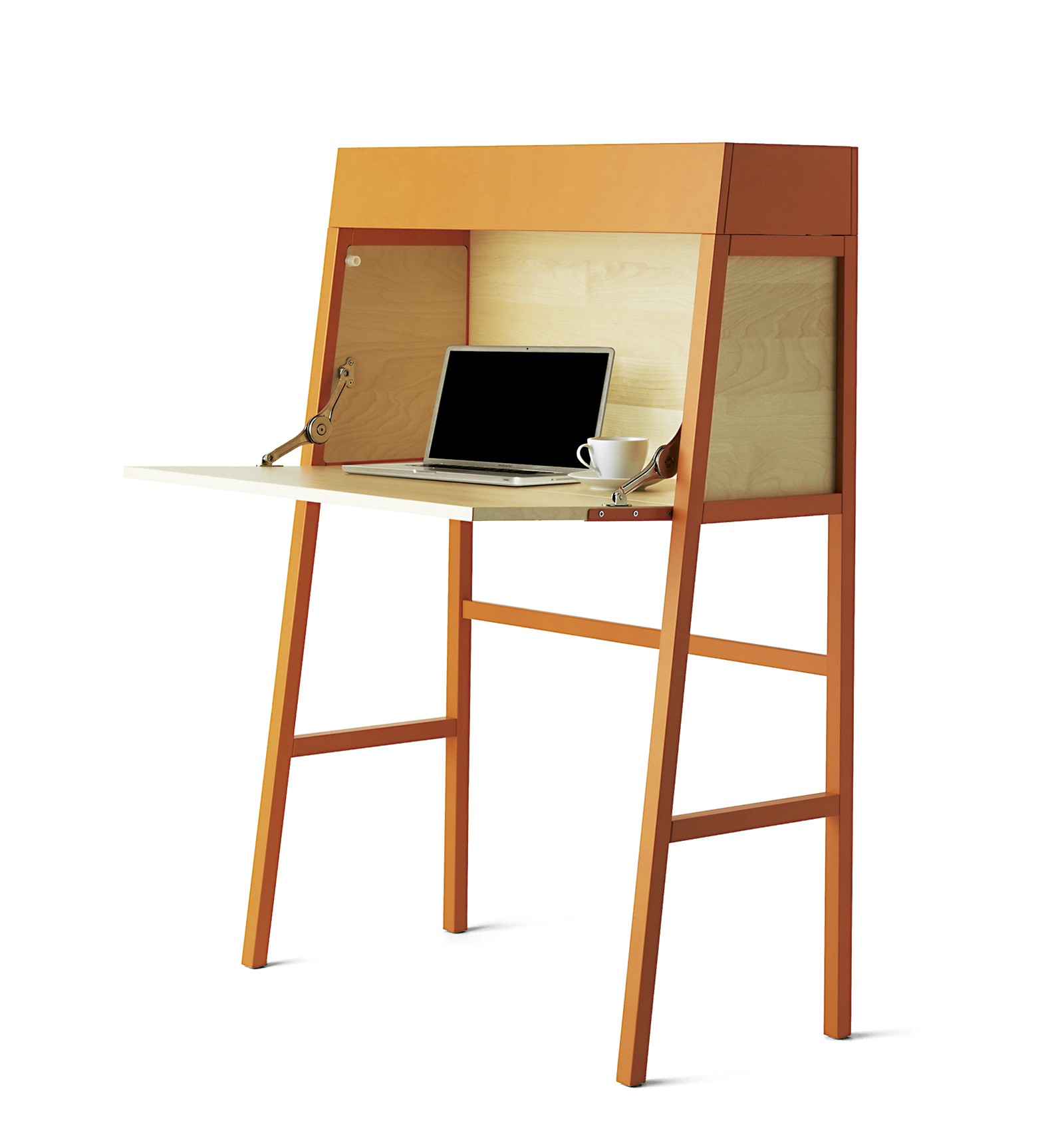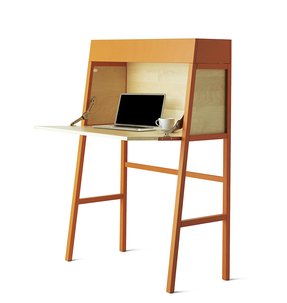 Simple design and sleek, clean lines make for furnishings that never go out of style. The IKEA PS 2014 secretary adds a pop of color, too!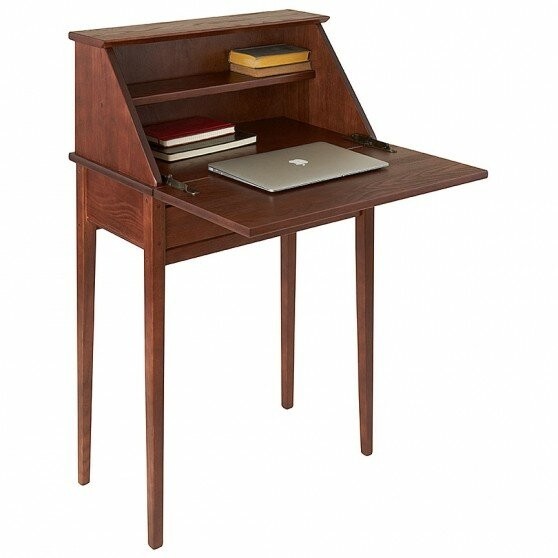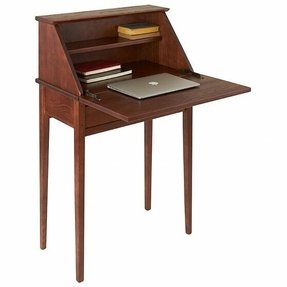 Classic Shaker secretary desk - standing on tall and slender, straight legs, sporting rather compact size that fits well in small spaces, perhaps work nooks or living room corners. Made in USA of solid ash hardwood.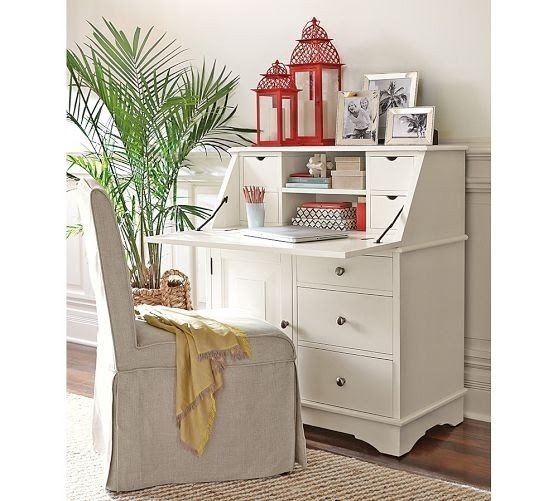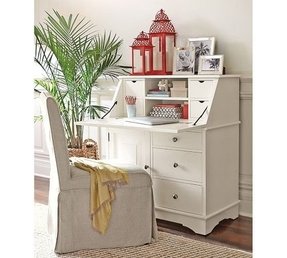 Graham Smart Technology Secretary
Crisp white secretary desk brings freshness and lets avoid visual clutter in this small space. Abundance of drawers creates another opportunity to hide clutter away. Kiln-dried solid hardwood guarantees longevity.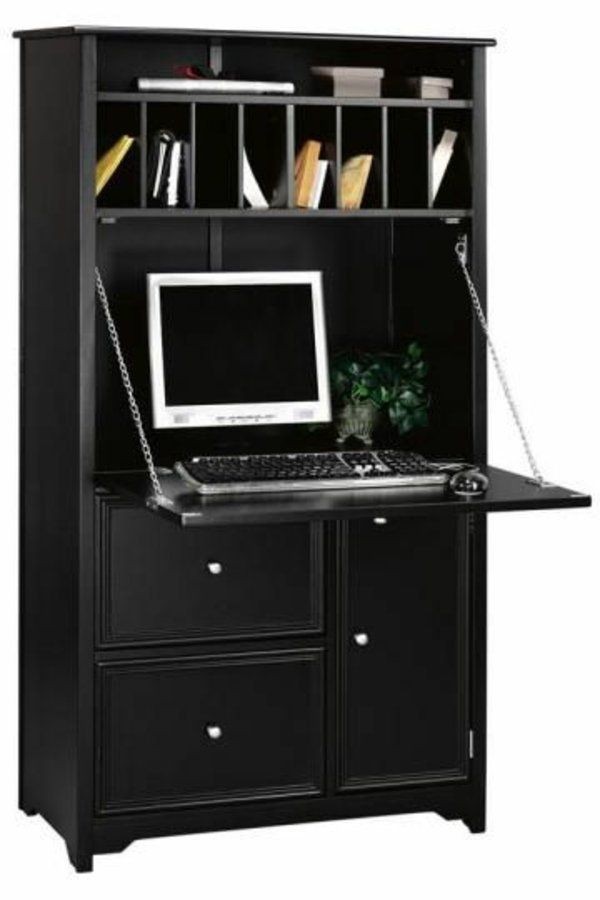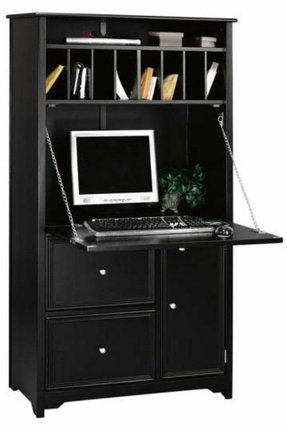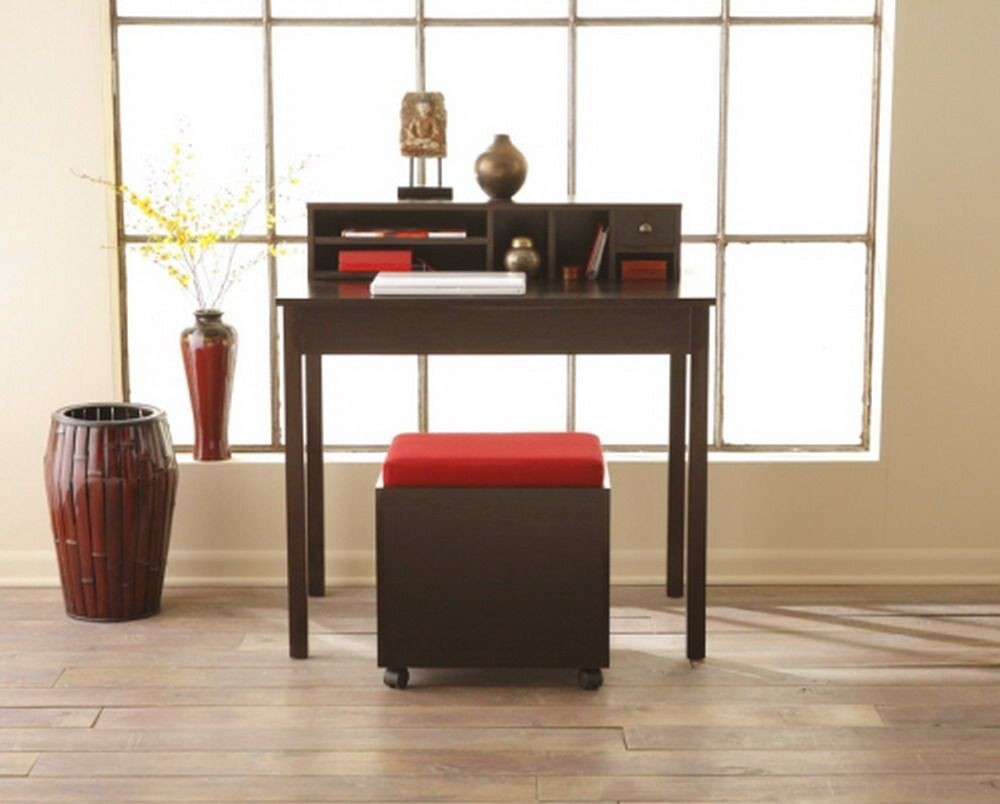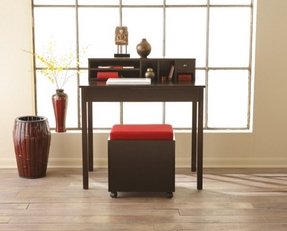 The modern small secretary desk for small spaces - will also work well as a piece of furniture for storing documents - thanks to special compartments they will be segregated and always in their place. It is finished with a dark espresso with wooden veneer.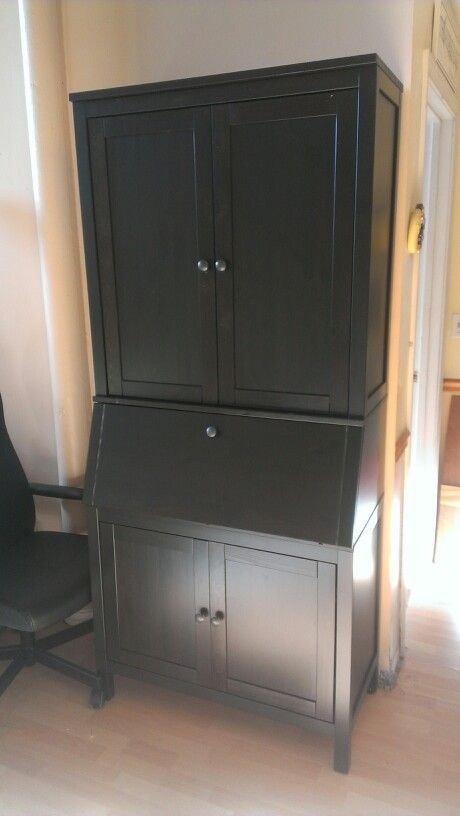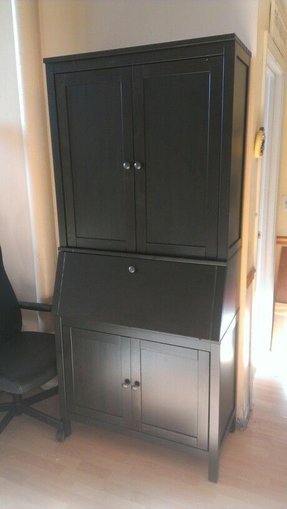 secretary desk black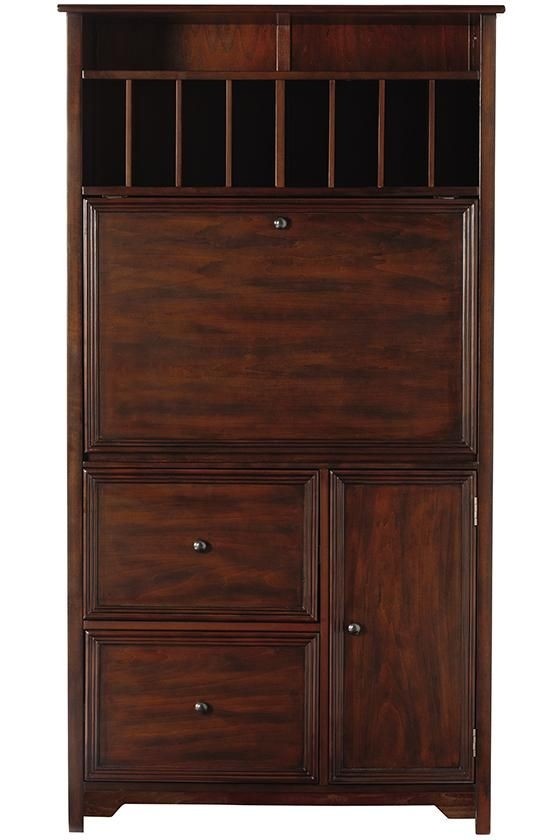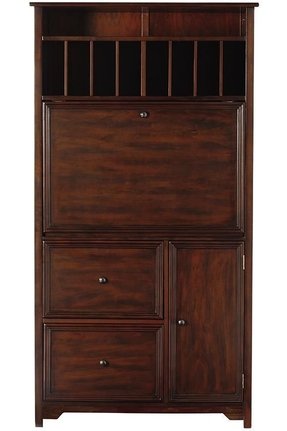 Now you can make your small room more practical with this secretary desk, made of sturdy wood and covered in a distressed cherry finish. It has 2 open shelves on top, 8 partings, 2 storage drawers, 1 door cabinet, and a secretary with pull-down front that can be used as a handy desktop.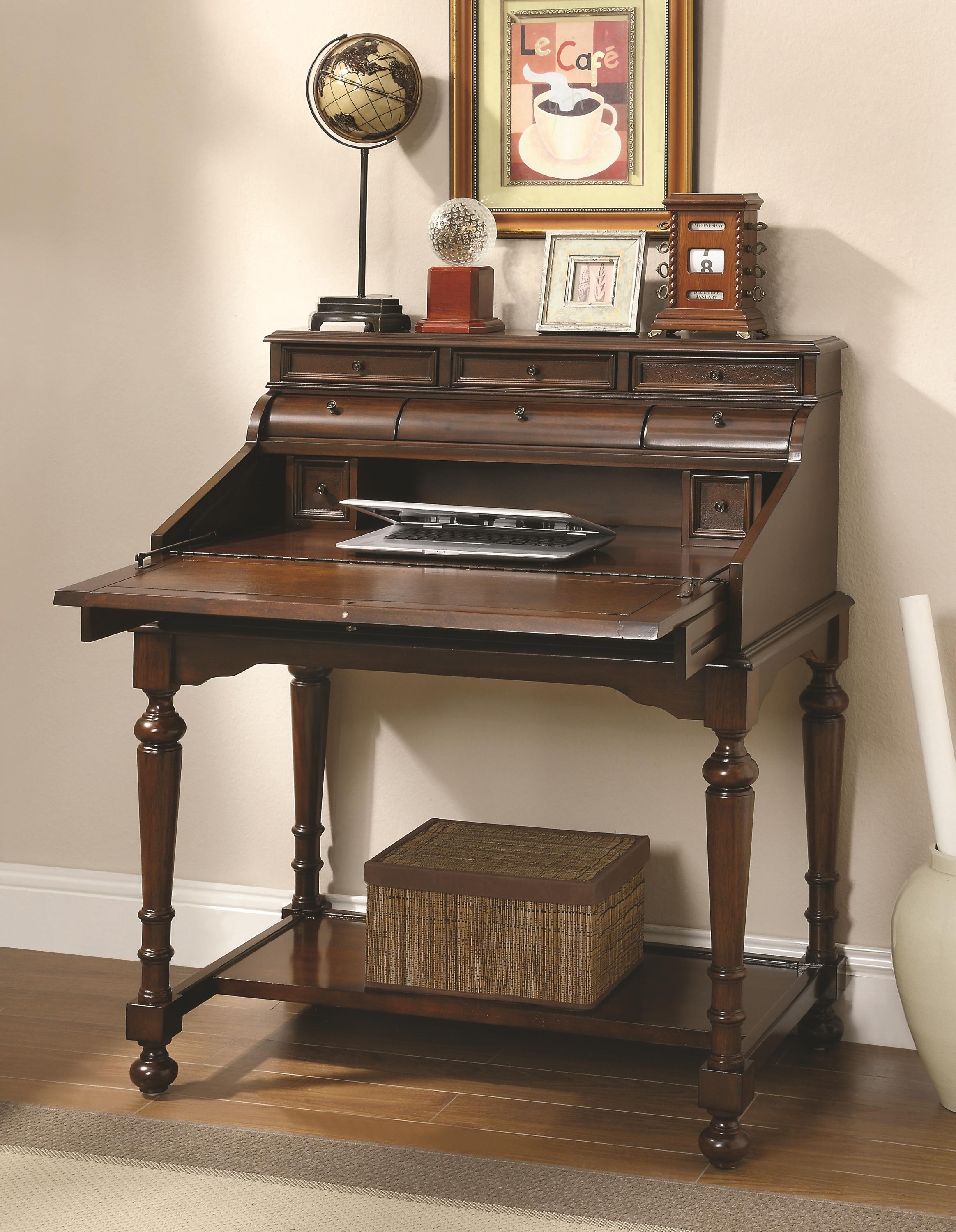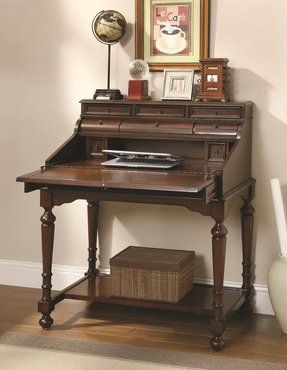 Secretary desk made of wood with antique finish. It consists of cabinets and 4 drawers in various sizes for storing documents and others personal items. Ideal solution for small spaces.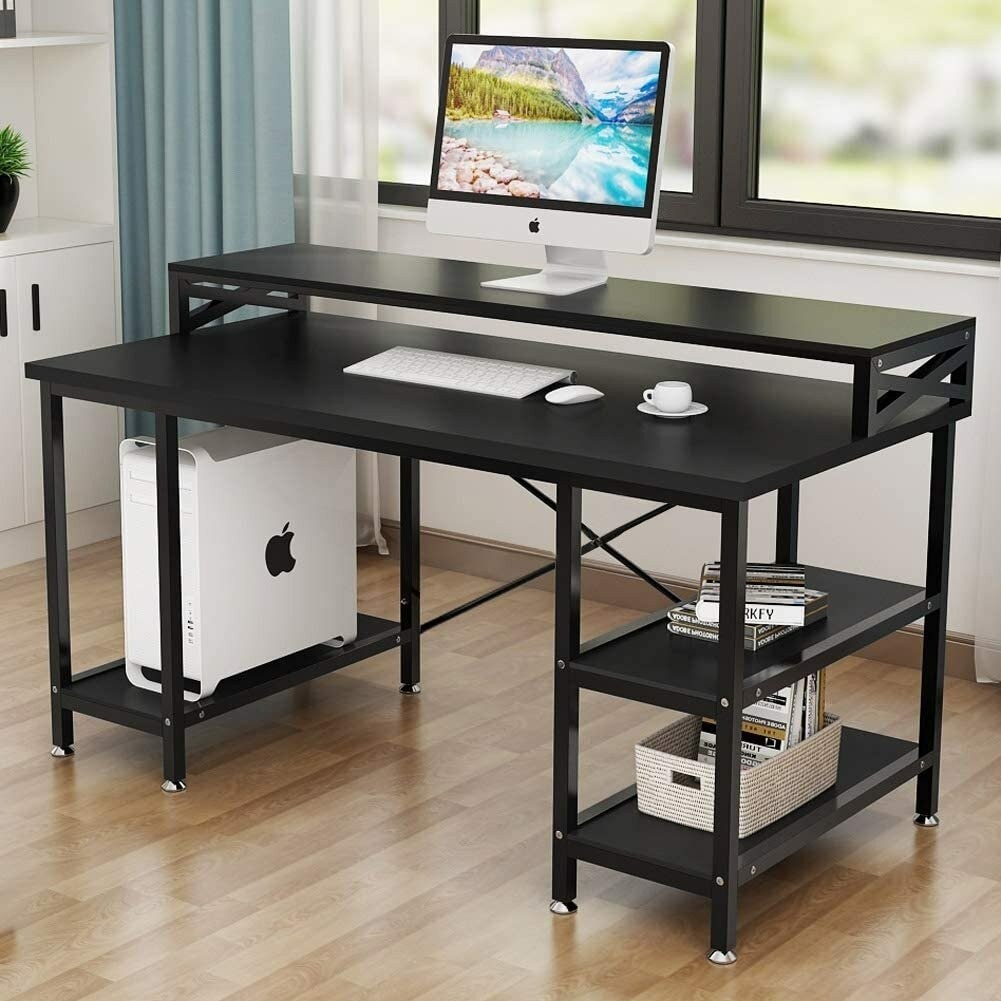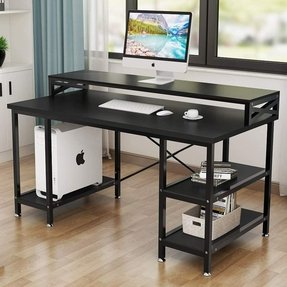 great little desk for a small space!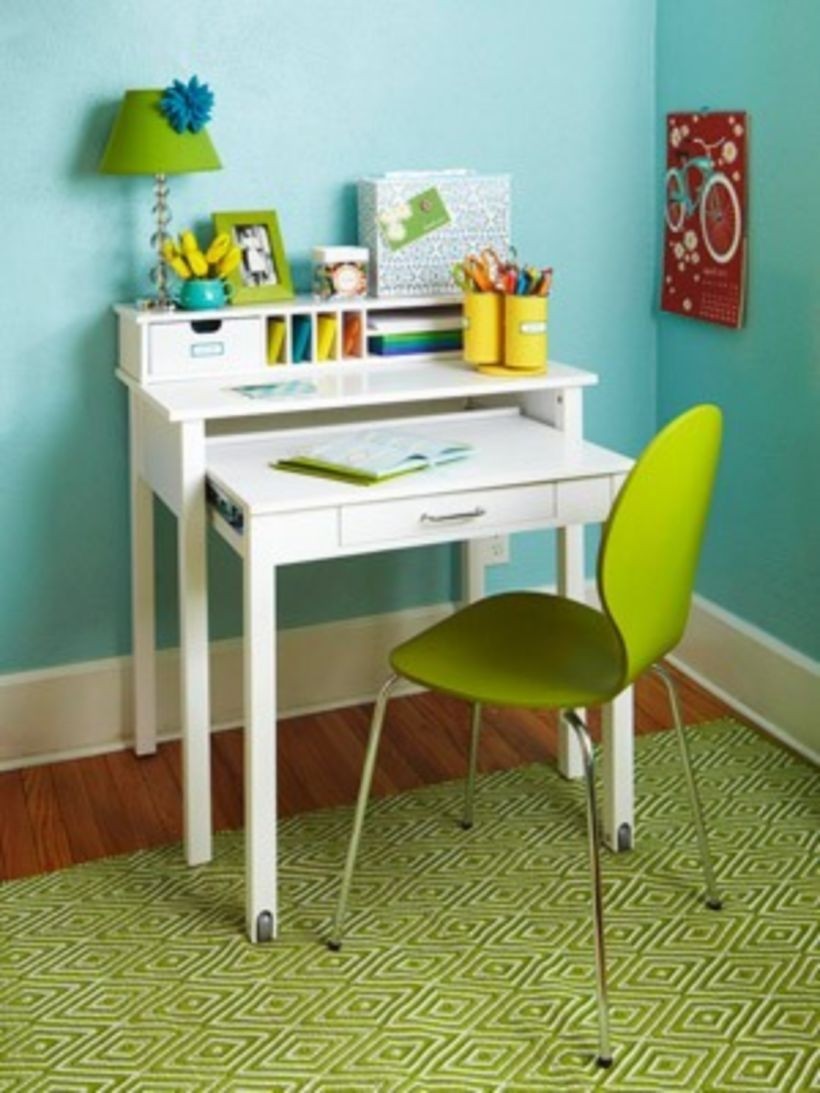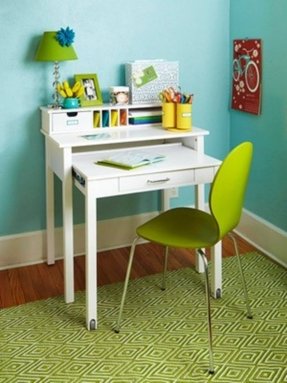 A perfect addition for small offices, this compact secretary desk is functional and capacious, and can be mounted on a wall. It creates enough of a wokspace for one person, and has a built-in power-strip for cables.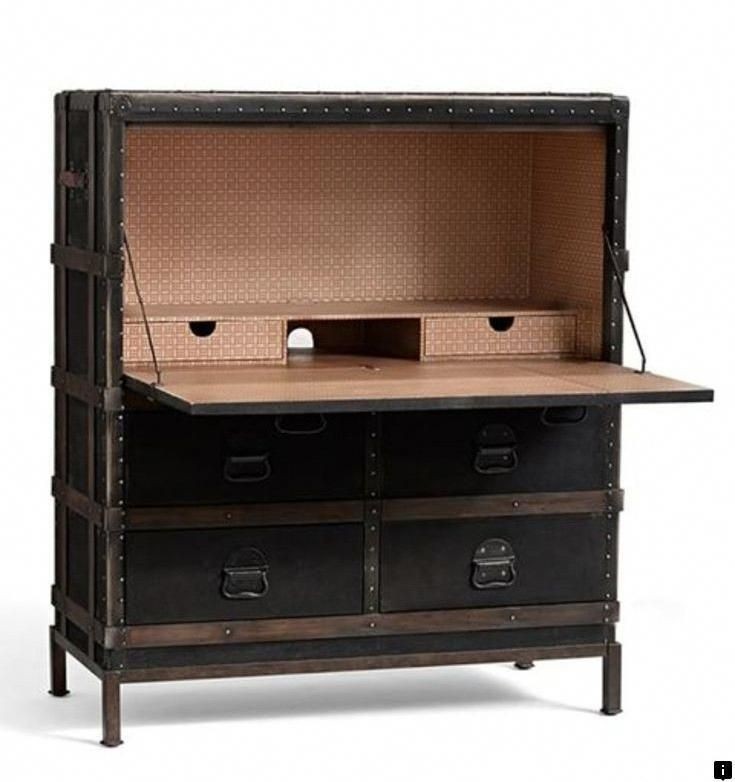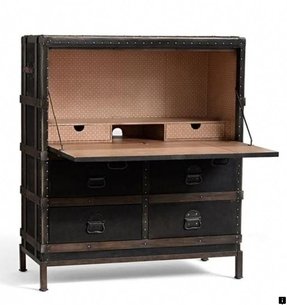 Ludlow Trunk Secretary Desk | Pottery Barn - $1799. Great for small spaces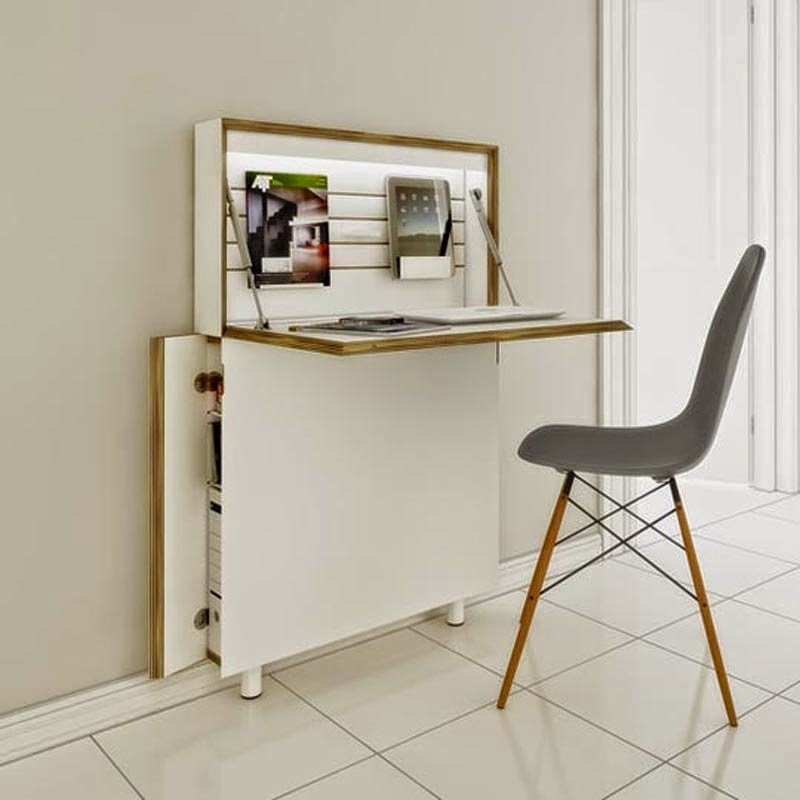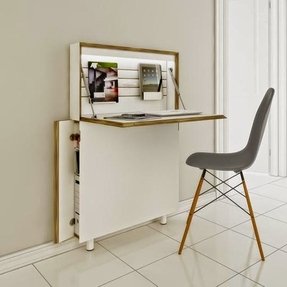 Flat Mate Desk Short on Space? Try These Compact Home Office Desks!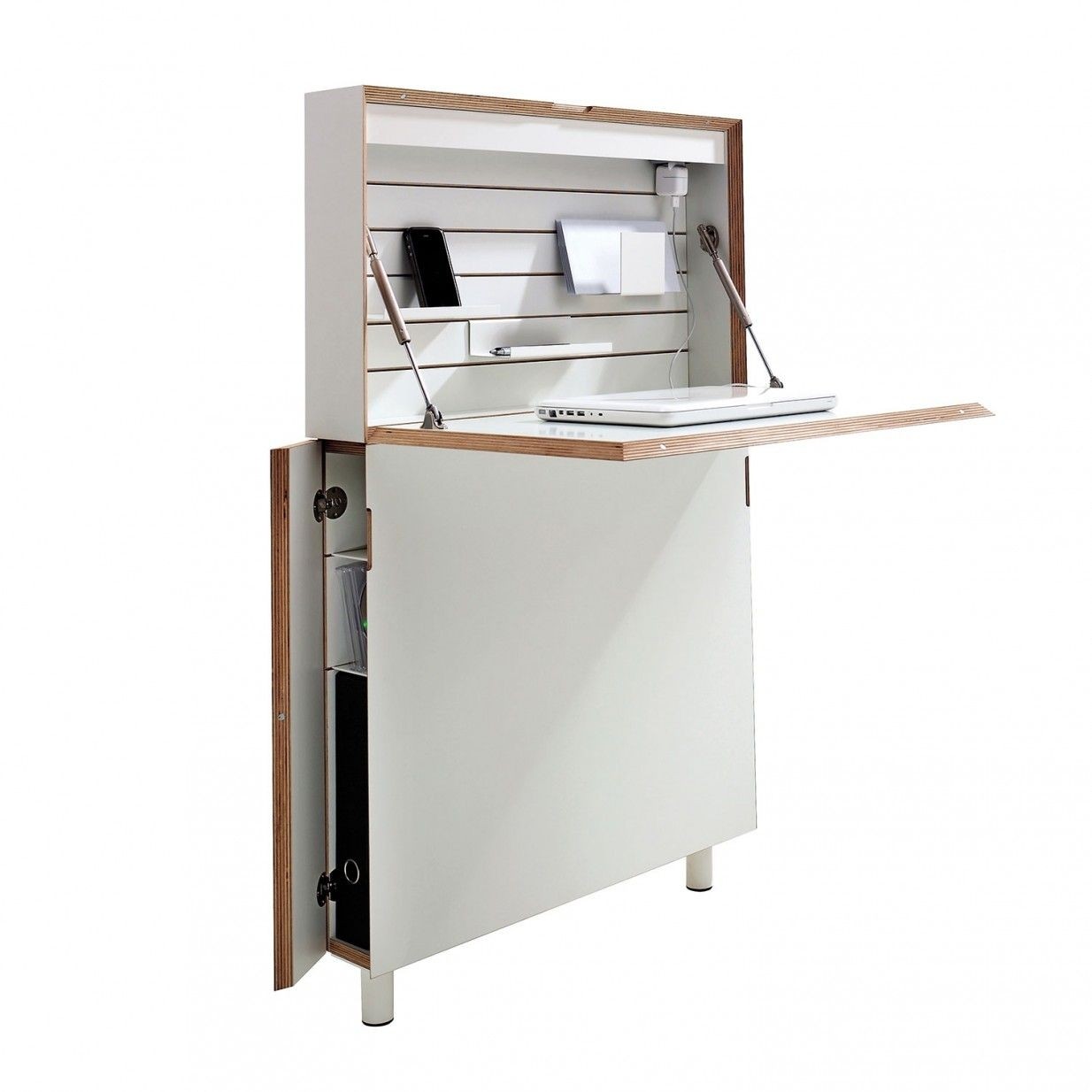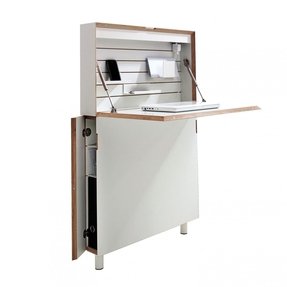 slim-secretary-desk3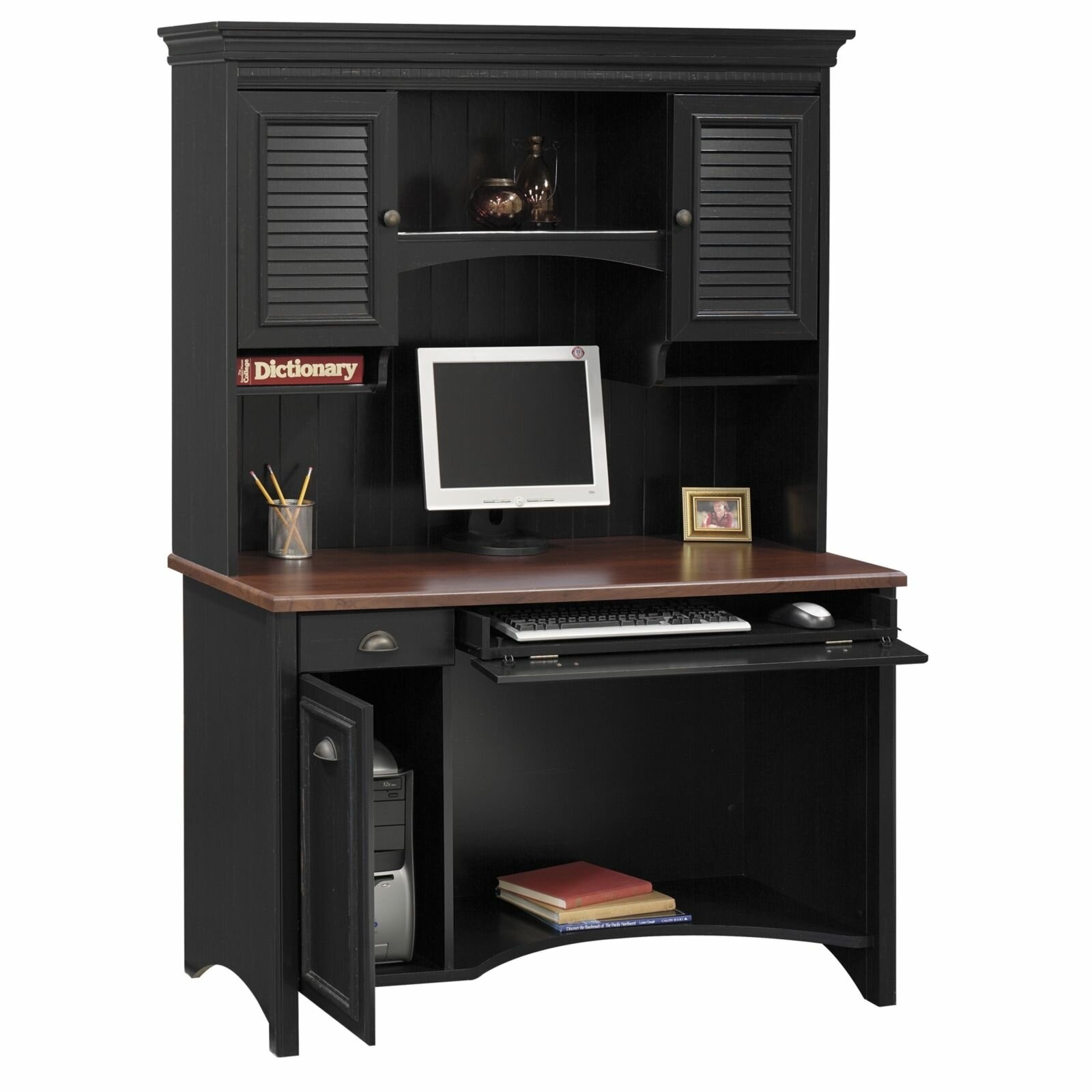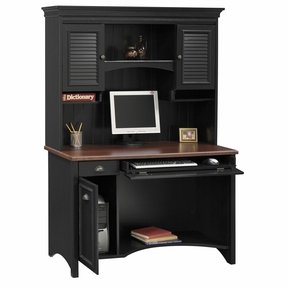 Computer Desks For Small Spaces | Hideaway Computer Desks from Chain Stores | Apartment Therapy
Graham Smart Technology Secretary
A neat traditional secretary desk finished in brown. It has a cutout base and low legs. A bottom part has a full door cabinet and 3 size-varied drawers. A slanted upper part has a flip down door cabinet, 2 shelves and 4 drawers with cutout pulls.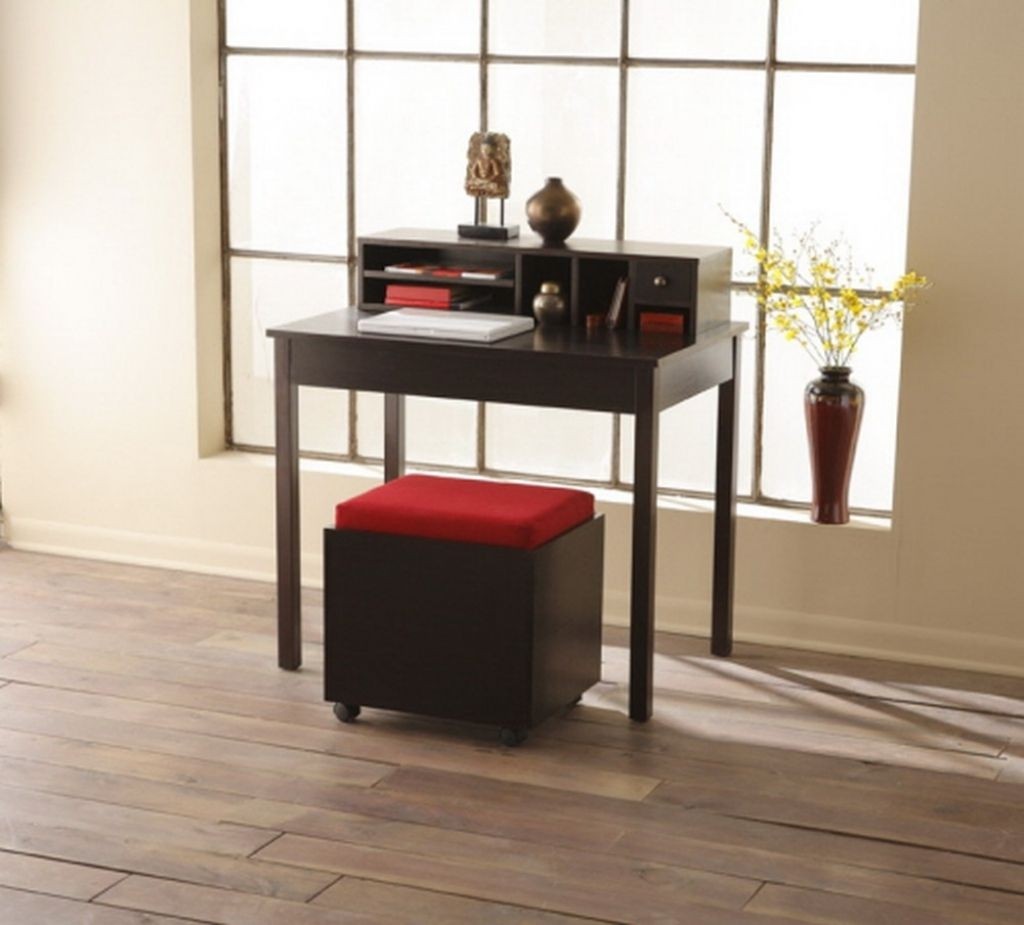 -desks-for-small-spaces-minimalist-small-office-desk-for-small-space ...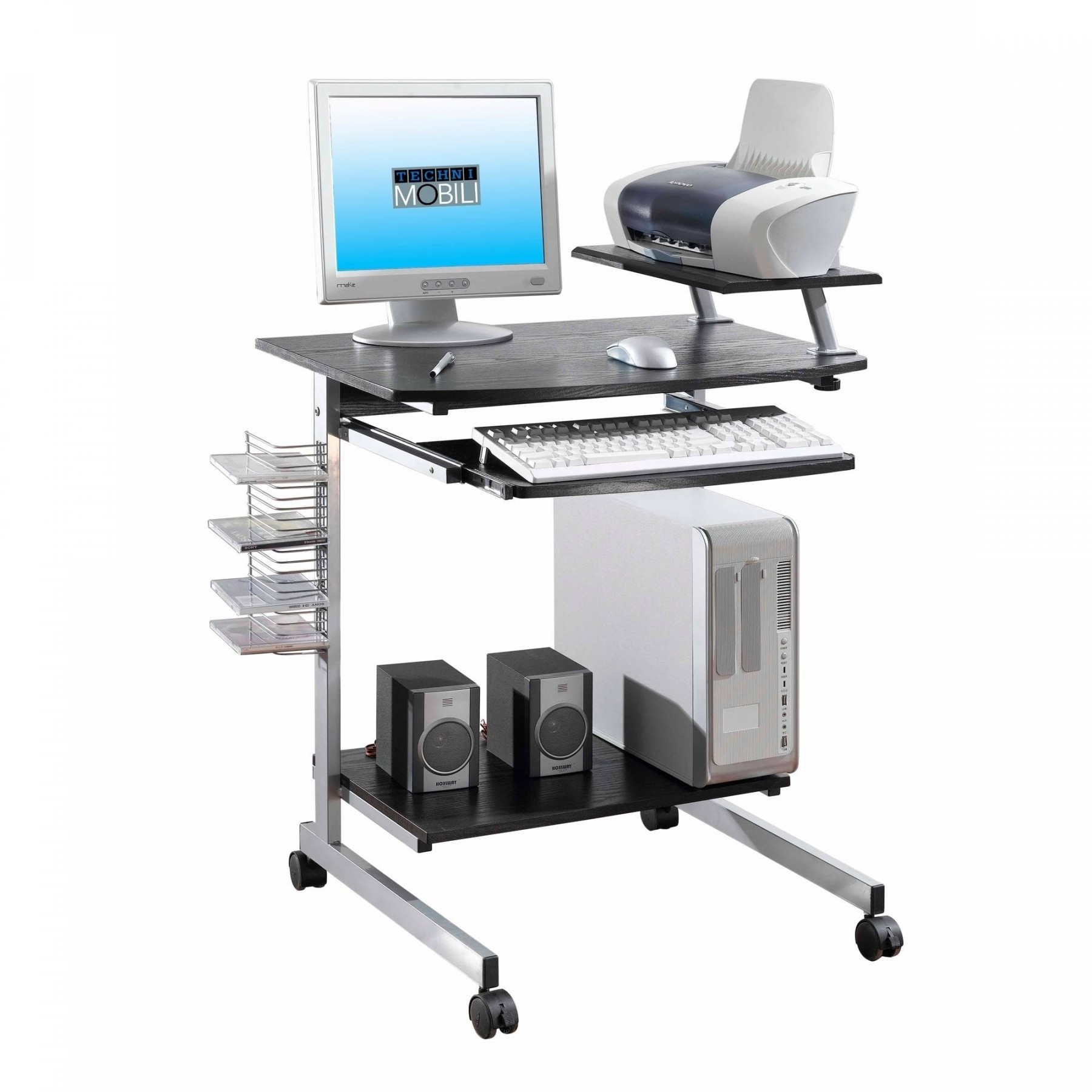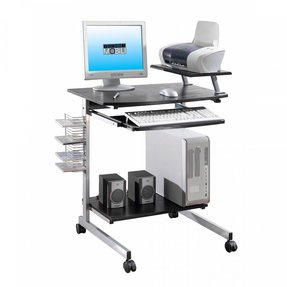 Space Saving Computer Desk
This contemporary computer desk provides storage and functionality while taking up very little space. It is easy to move around thanks to rolling casters. It is constructed of heavy duty steel, with CD rack on its side.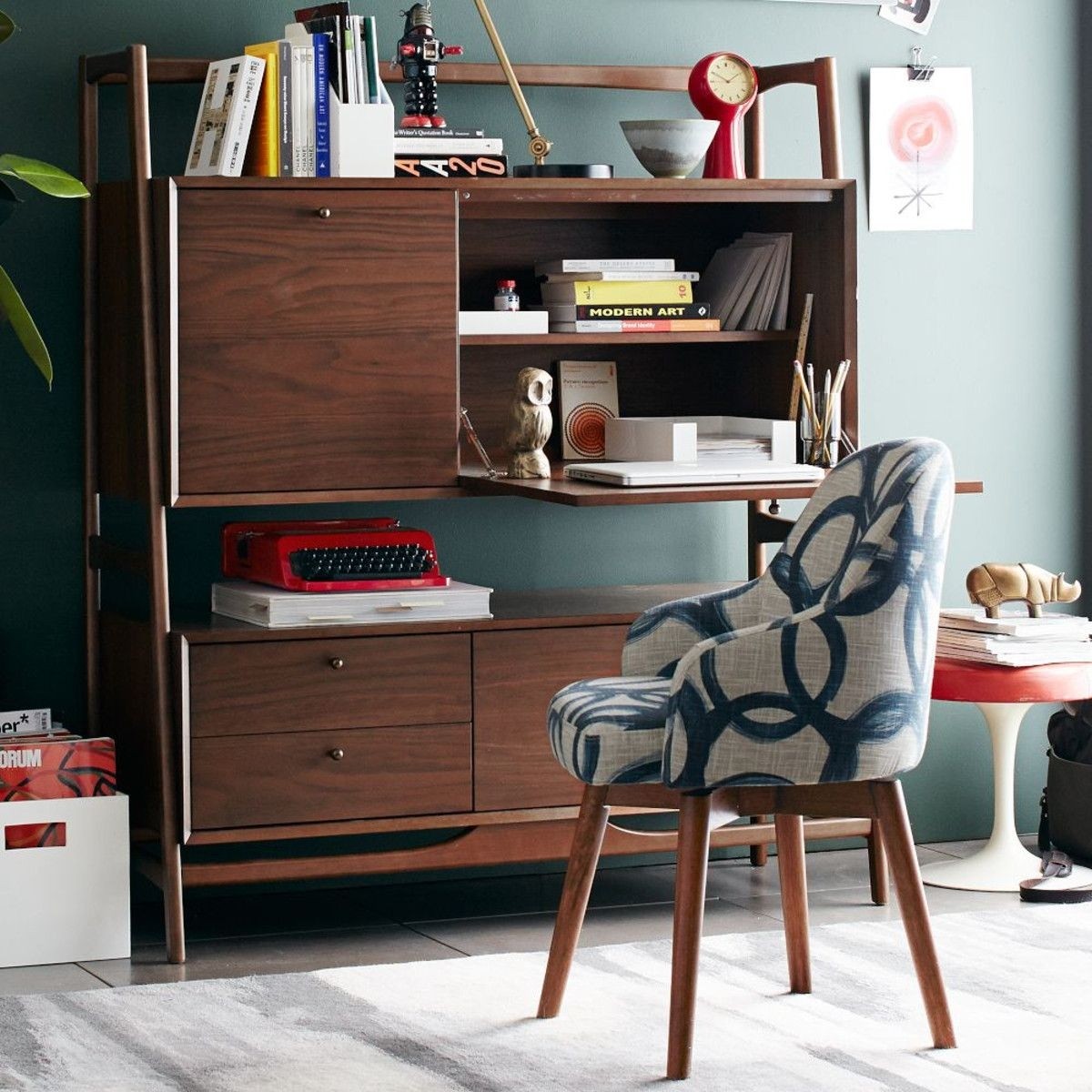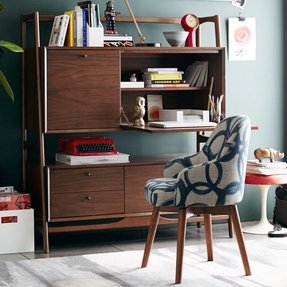 SECRETARY DESK- This secretary desk is fantastic and perfect for that small apartment where you want to close off your mess and have some extra storage for books and what not! Mid-Century Secretary in Walnut from West Elm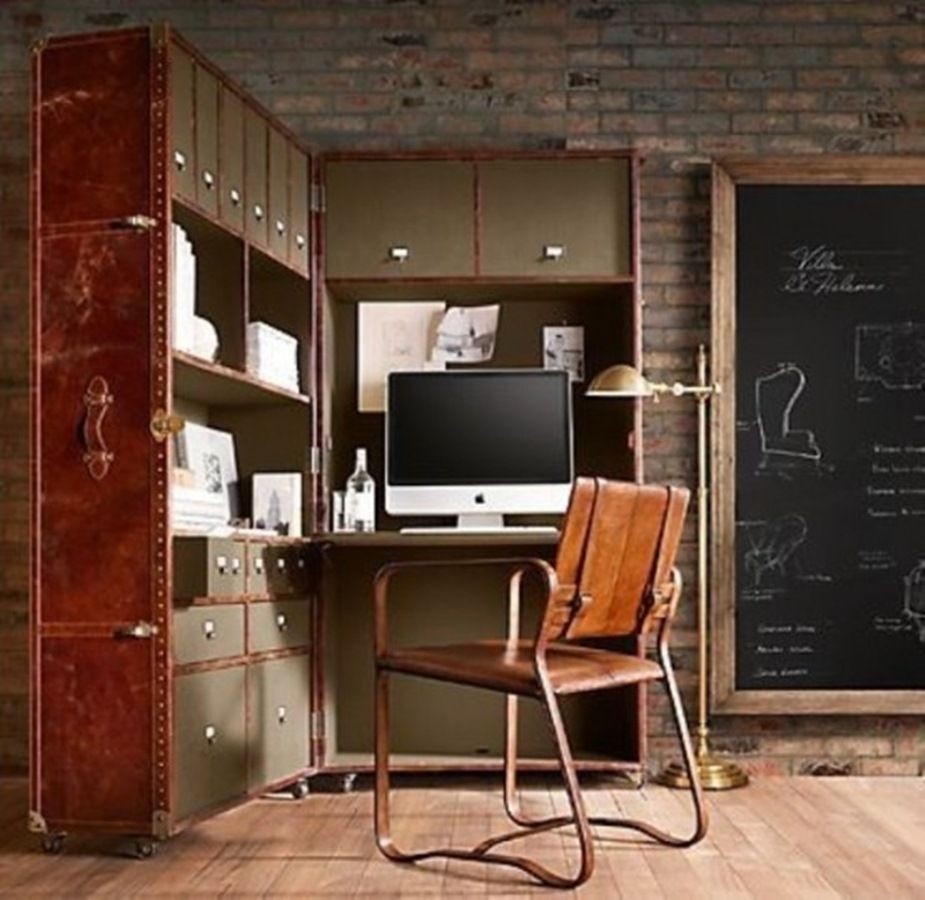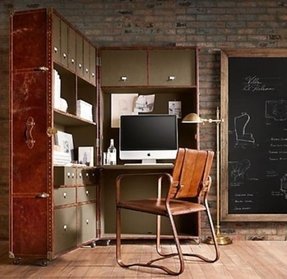 hideaway closet office/ steamer secretary trunk for craft station....must find diy hack/inexpensive solution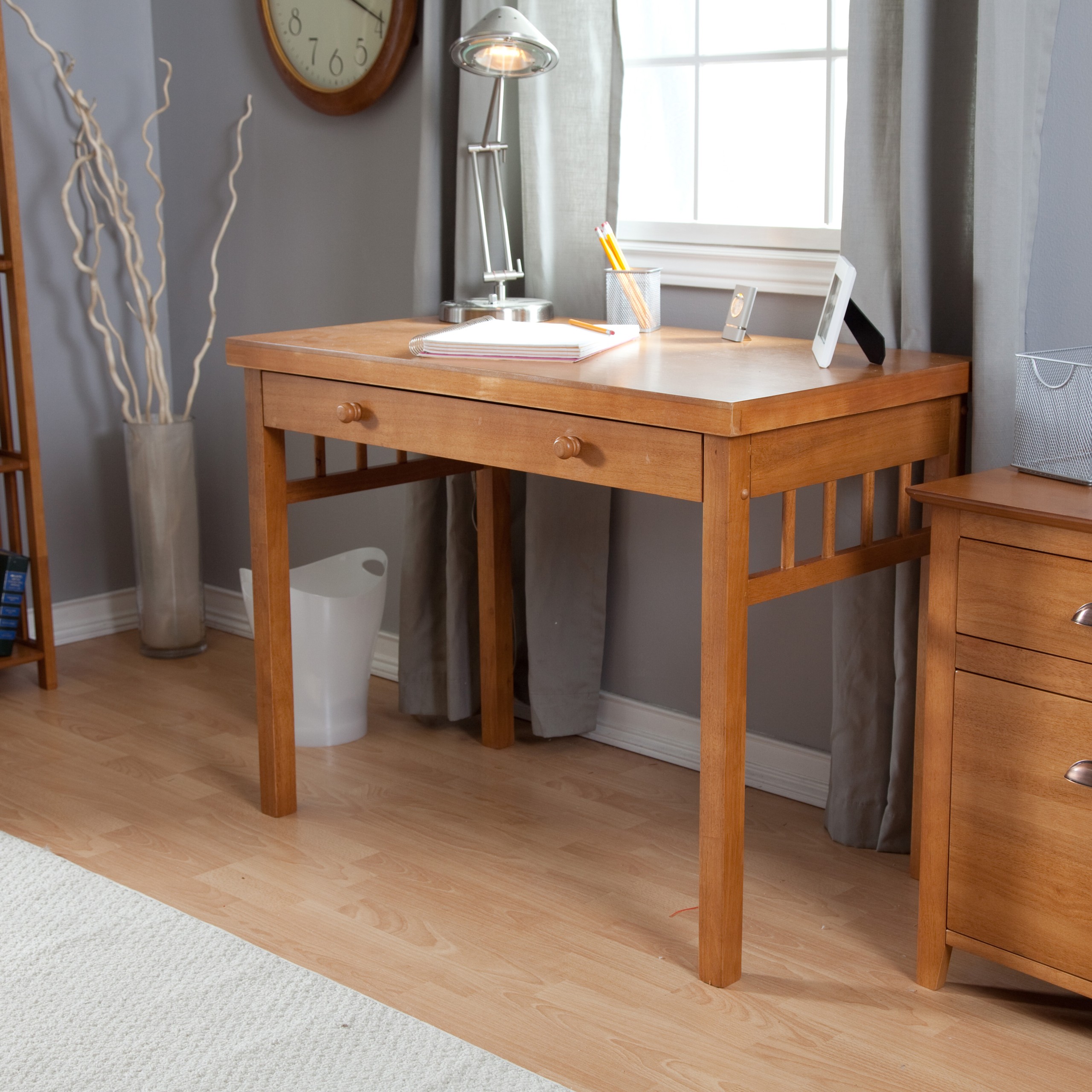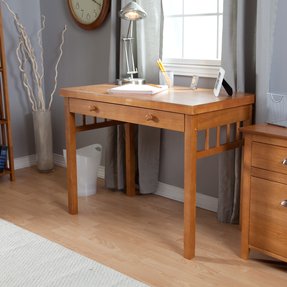 Hadley mission home office small oak desk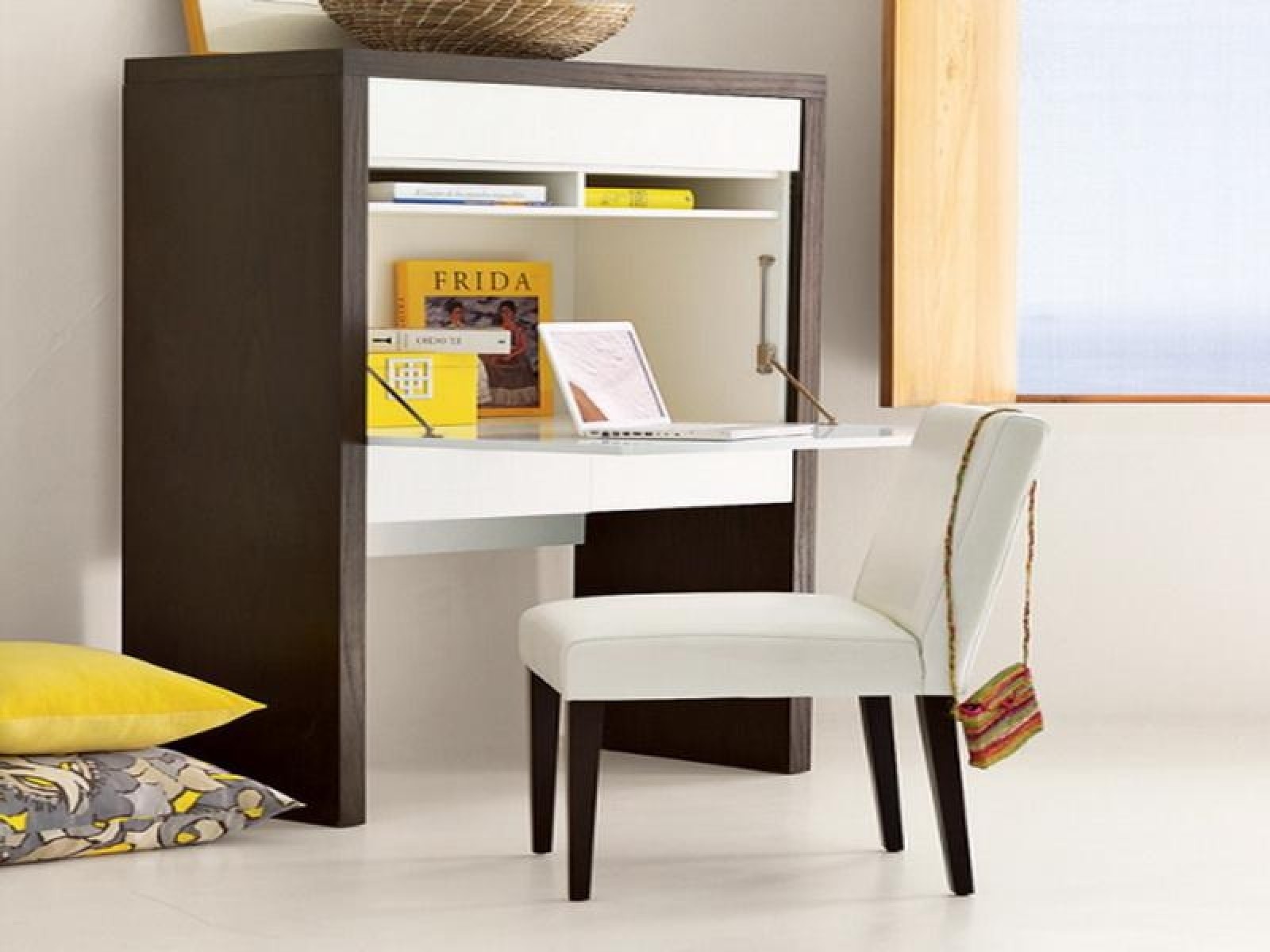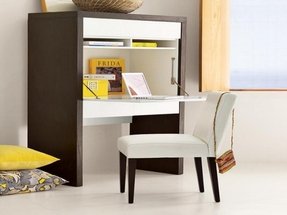 Small Space White Secretary Desk Solutions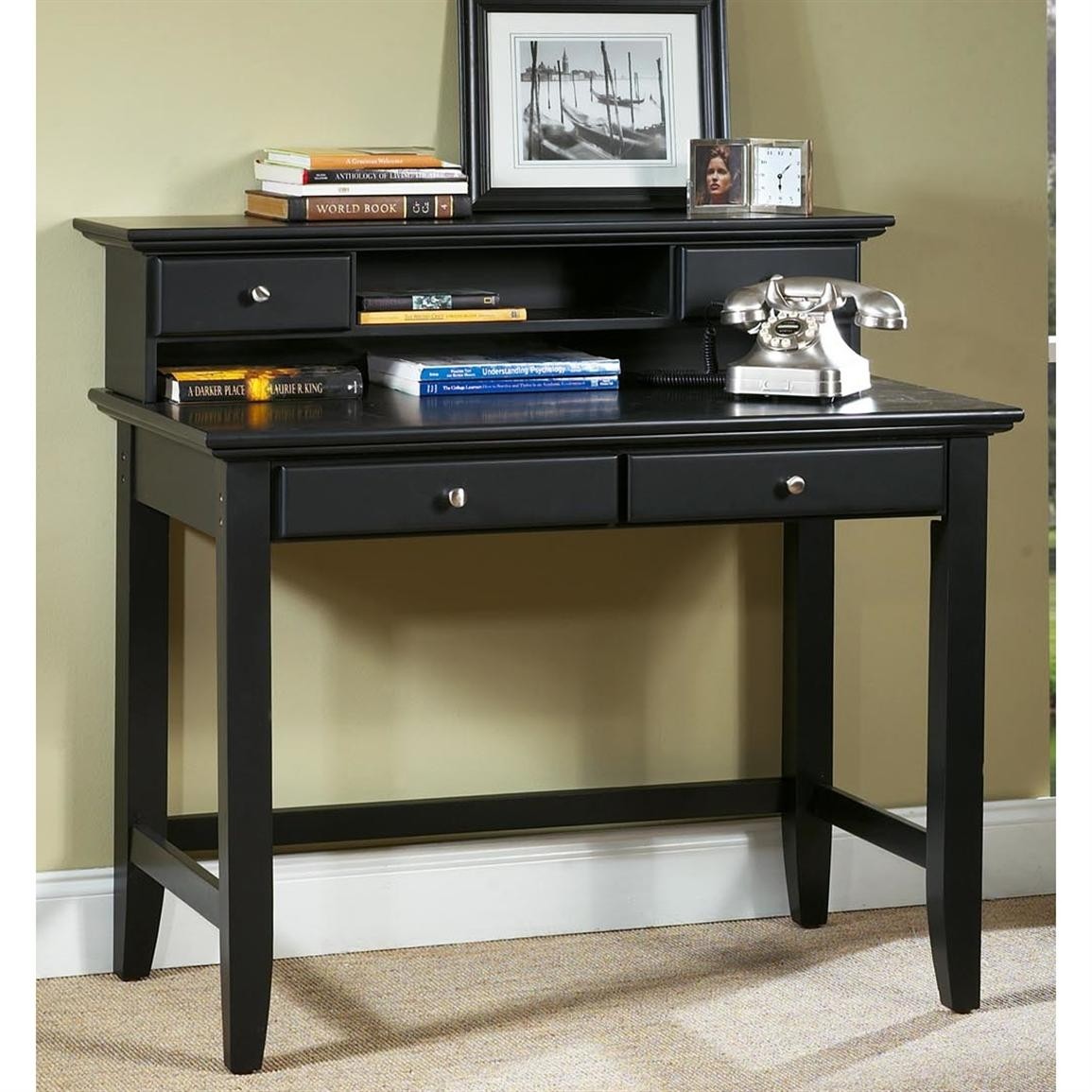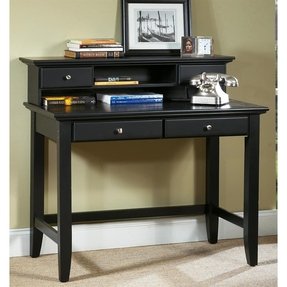 An ideal space saving solution for small offices. This functional secretary desk will not create a place for your documents, papers and office supplies, but also add a warm, classic appeal to the room.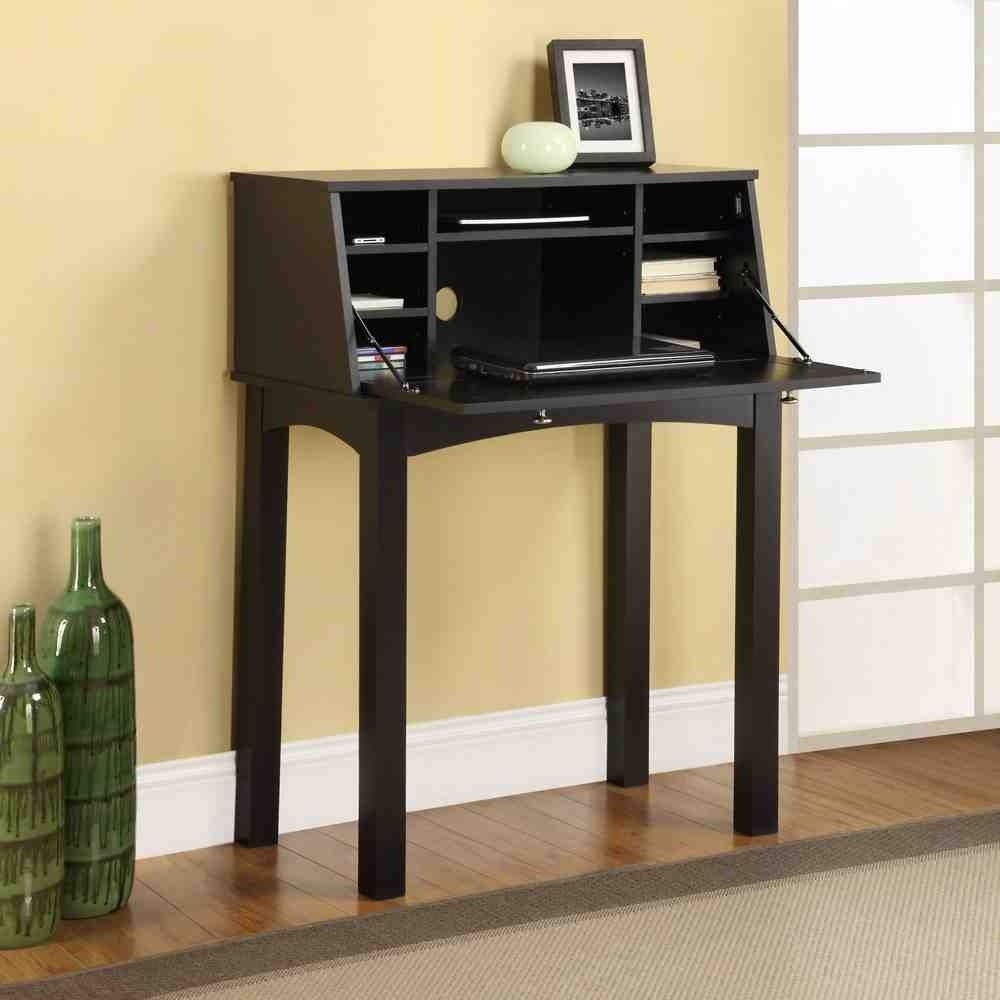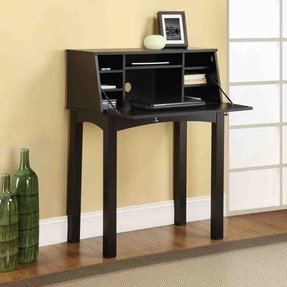 color ideas for painted bankers desk project: go bold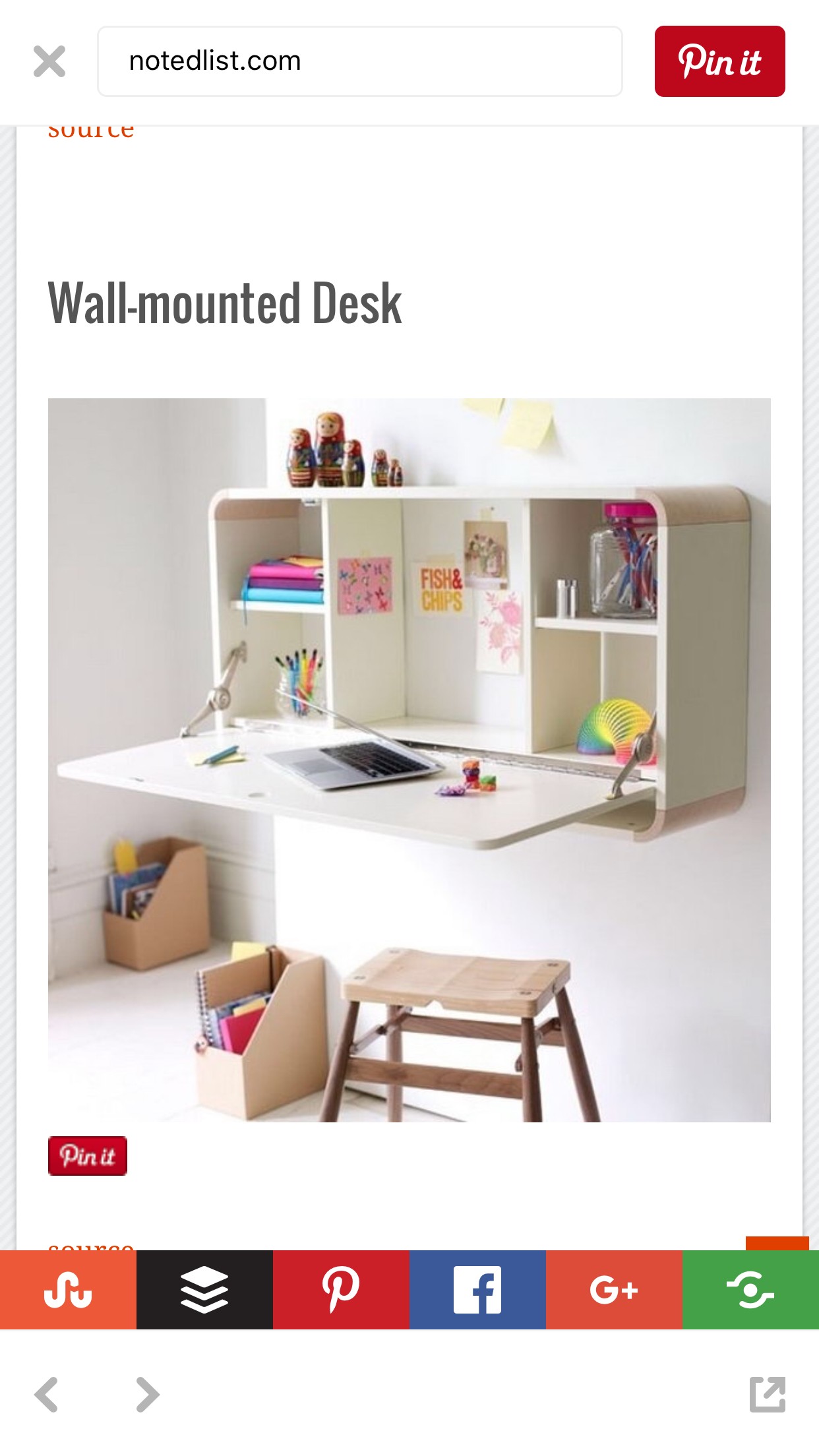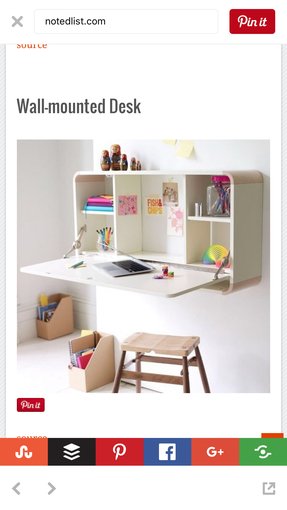 ... Desk Ideas for Small Spaces Desk Ideass for Small Spaces Design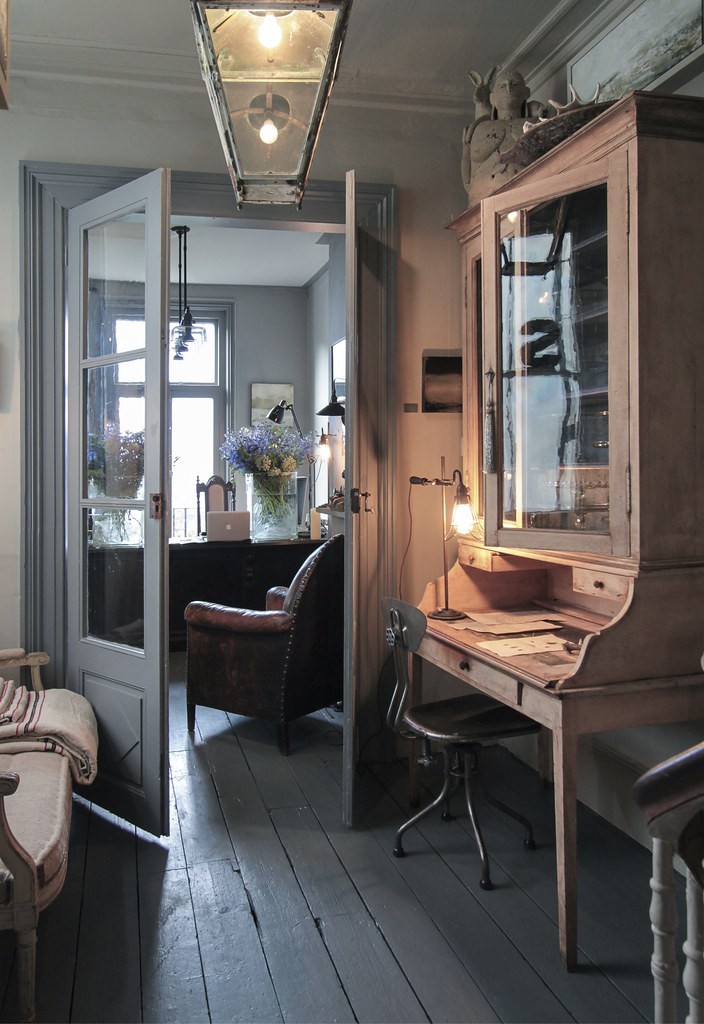 Grey painted floors - looks stunning & is practical for everyday use