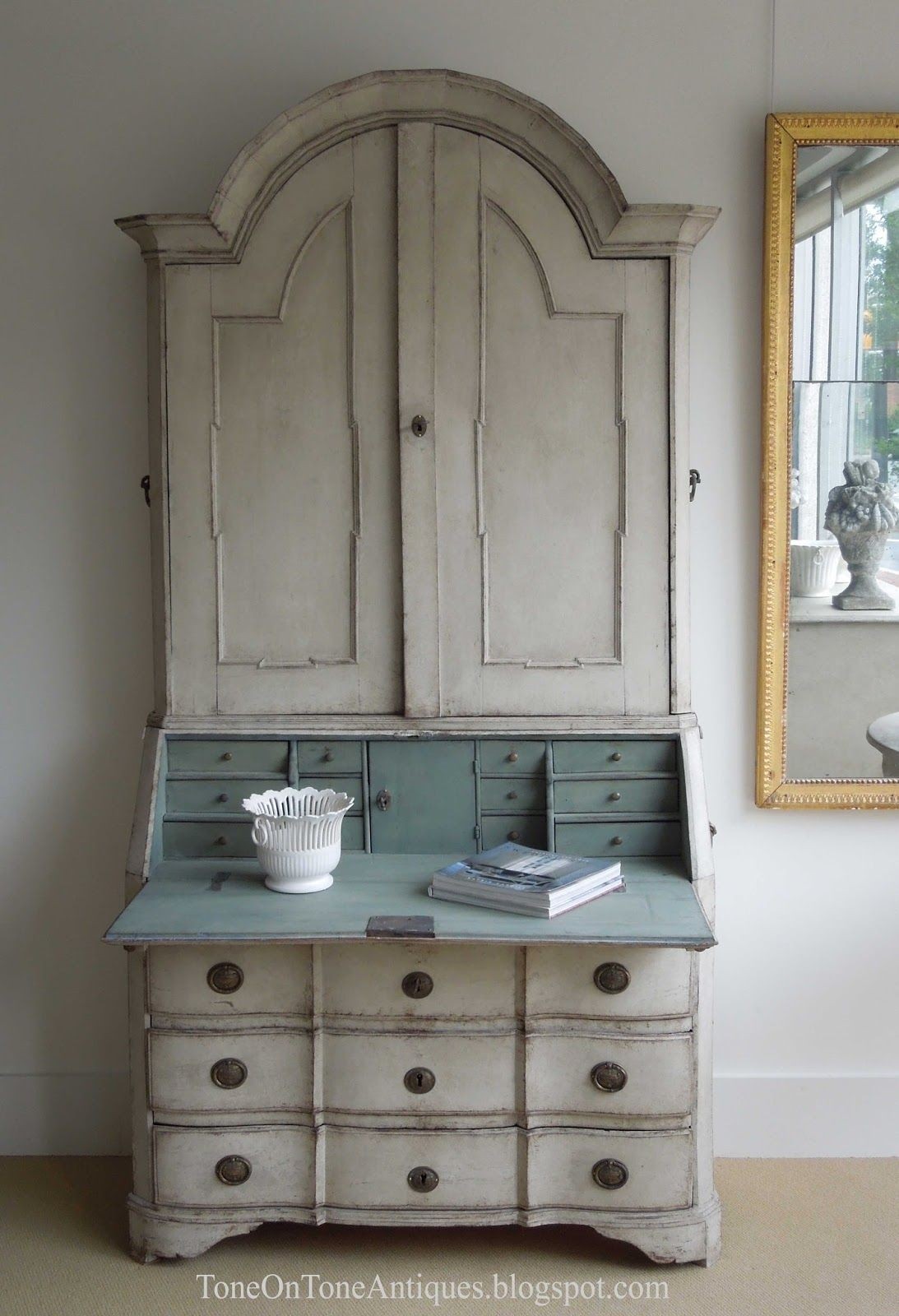 This desk secretary is a beautiful combination of unique style and beautiful colors. White and pleasing blue, a spacious cabinet, compartments and drawers and folding top create a functional whole that captivates and gives the interior a unique character.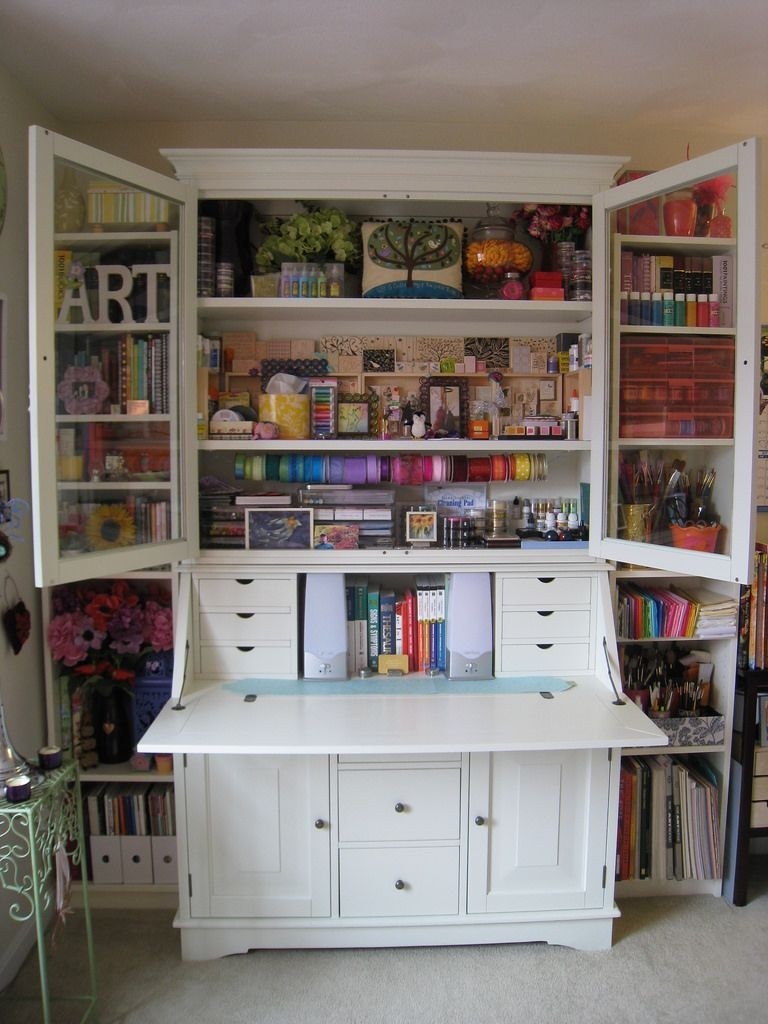 Secretary desk fitted with bookcase, cabinets and a lot of drawers in various sizes. Construction is made of wood. Ideal solution for saving space in teenager's room and others interiors as needed.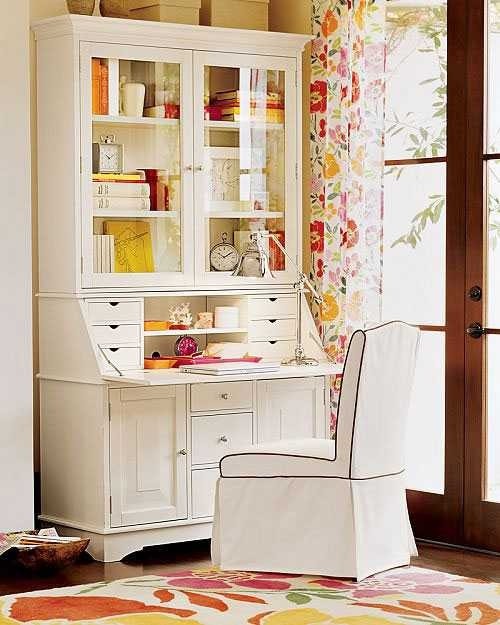 Practical secretary desk with hutch. This solid wooden construction is finished in universal white color and it includes practical storage drawers and compartments. It is paired with an office chair that offers a padded seat and soft backrest.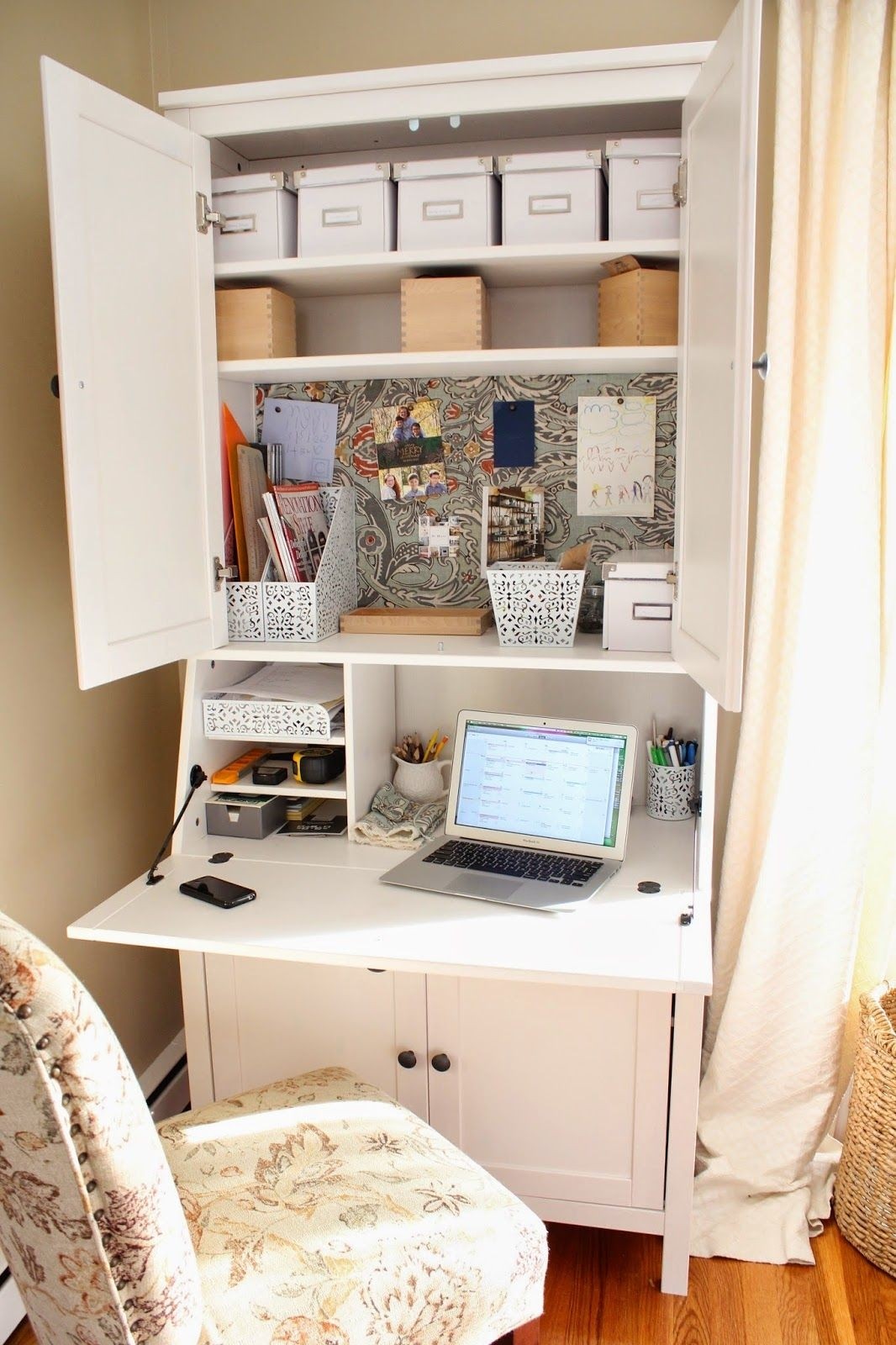 Secretary desk made of wood. It has cabinets with double doors and open shelves for storing documents and other personal items. Perfect solution for work organization at home.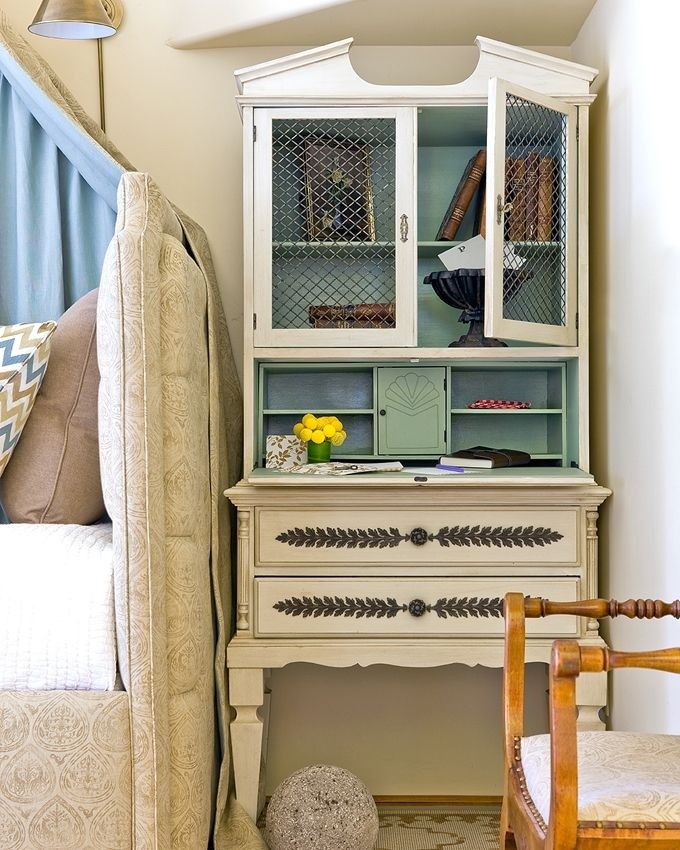 Work time with such a desk secretary hutch - won't hurt anymore.Refined design consisting of a cabinet on top with mesh door, desk and drawers underneath, carved brown ear - a beautiful combination of bright colors, solid wood and an inspiring place to work.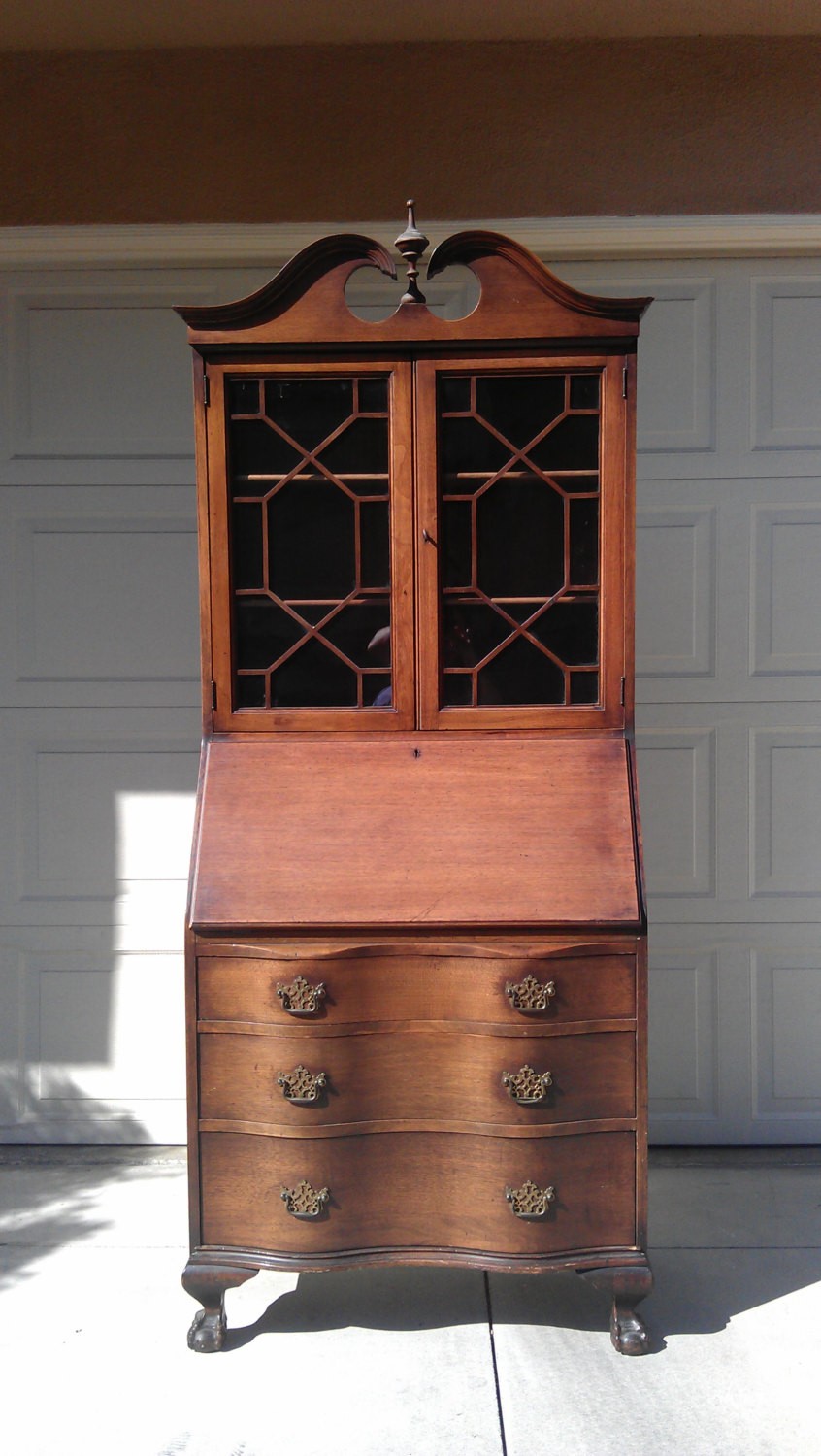 Gorgeous Chippendale Secretary Hutch desk antique regecny bookcase ...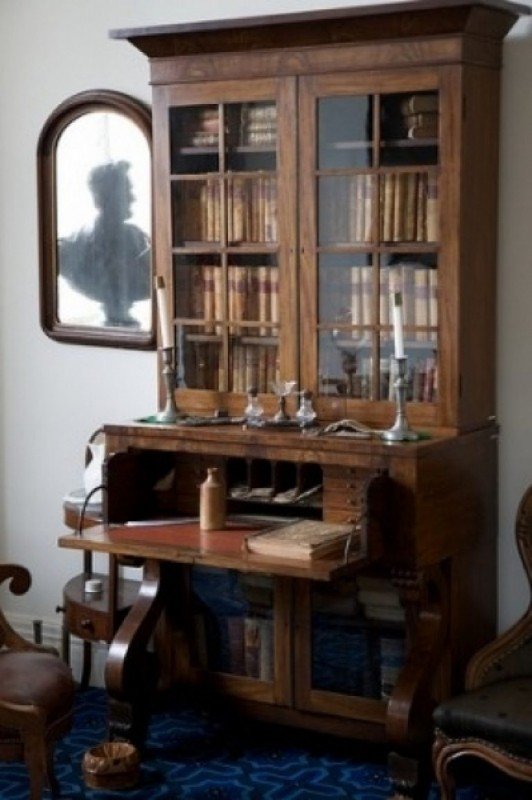 Antique secretary desk with hutch. This old-fashioned piece of furniture is made of dark, sculptural wood. Cabinet has glazed doors and it can be used to storage books or documents. This secretary will be fit to old-fashioned bedroom or office.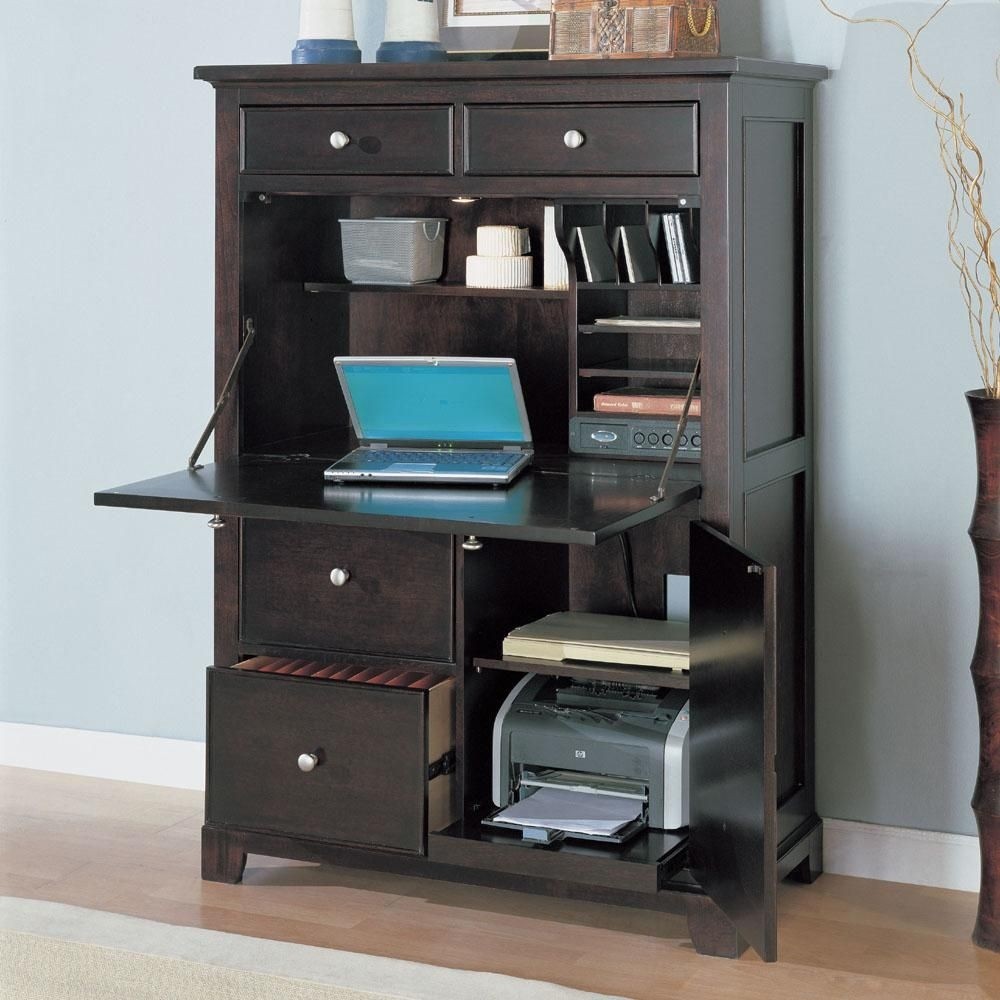 A brown secretary desk and a hutch. A lower part has 2 size-varied drawers (an electric outlet in the upper one) and a door cabinet with 1 shelf. A lighted hutch has 2 drawers up, open shelves below, a flip down door (desk) cabinet with shelves.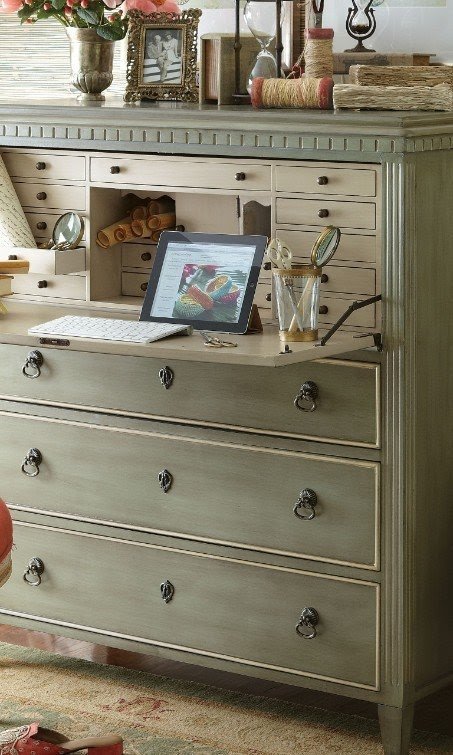 Old-fashioned carved grey cabinet with brass handles. It has three big drawers with take-down desktop and secretary composed of many blanched wooden drawers intended to storage frippery and jewelry. It is must-have in vintage bedroom.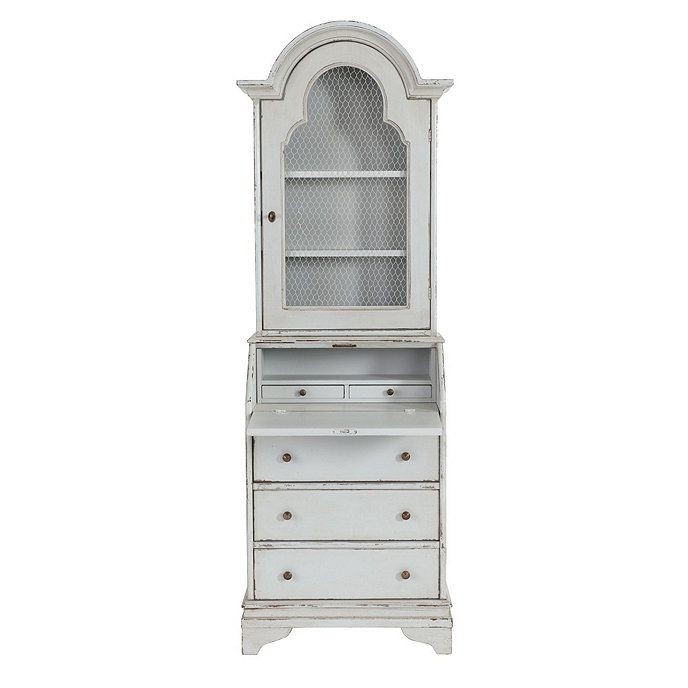 Medici Secretary Desk with Hutch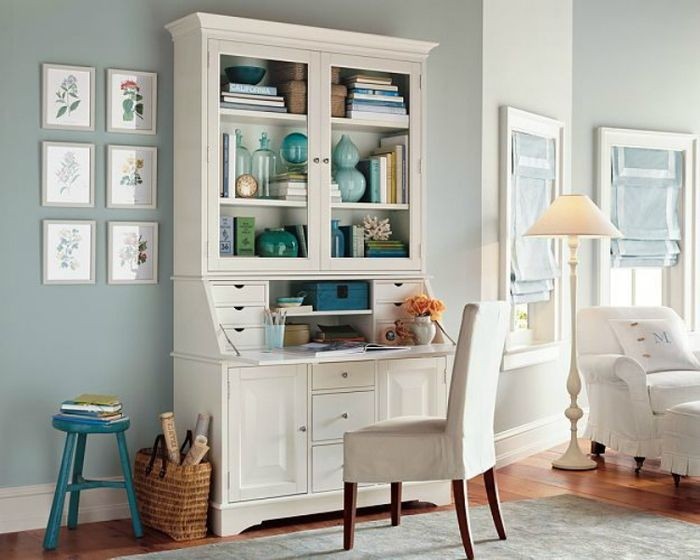 Secretary desk for work organization at home. Construction is made of wood. It's fitted with cabinet with double glass doors and a lot of drawers in various sizes for storing documents and others personal items.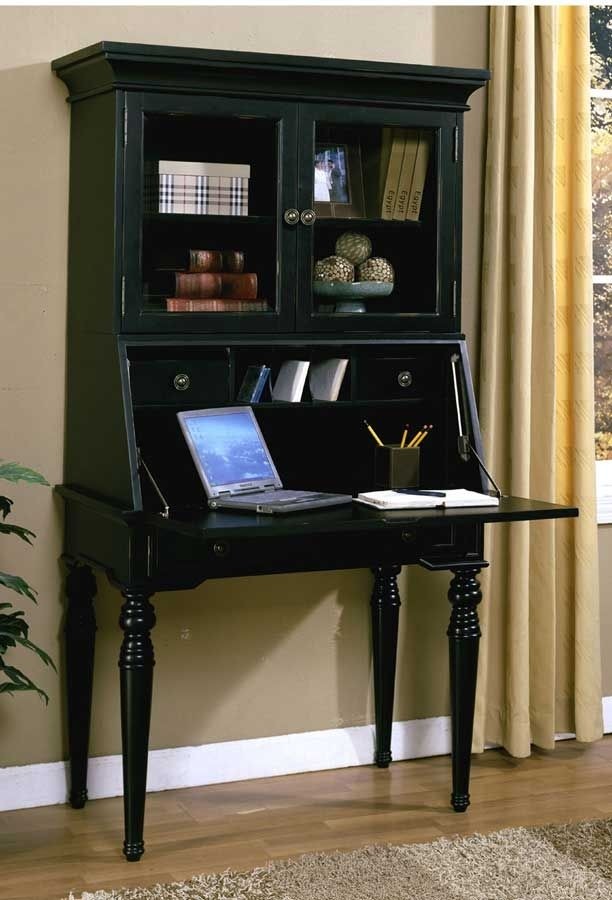 Great Selection - Low Price - Free Shipping*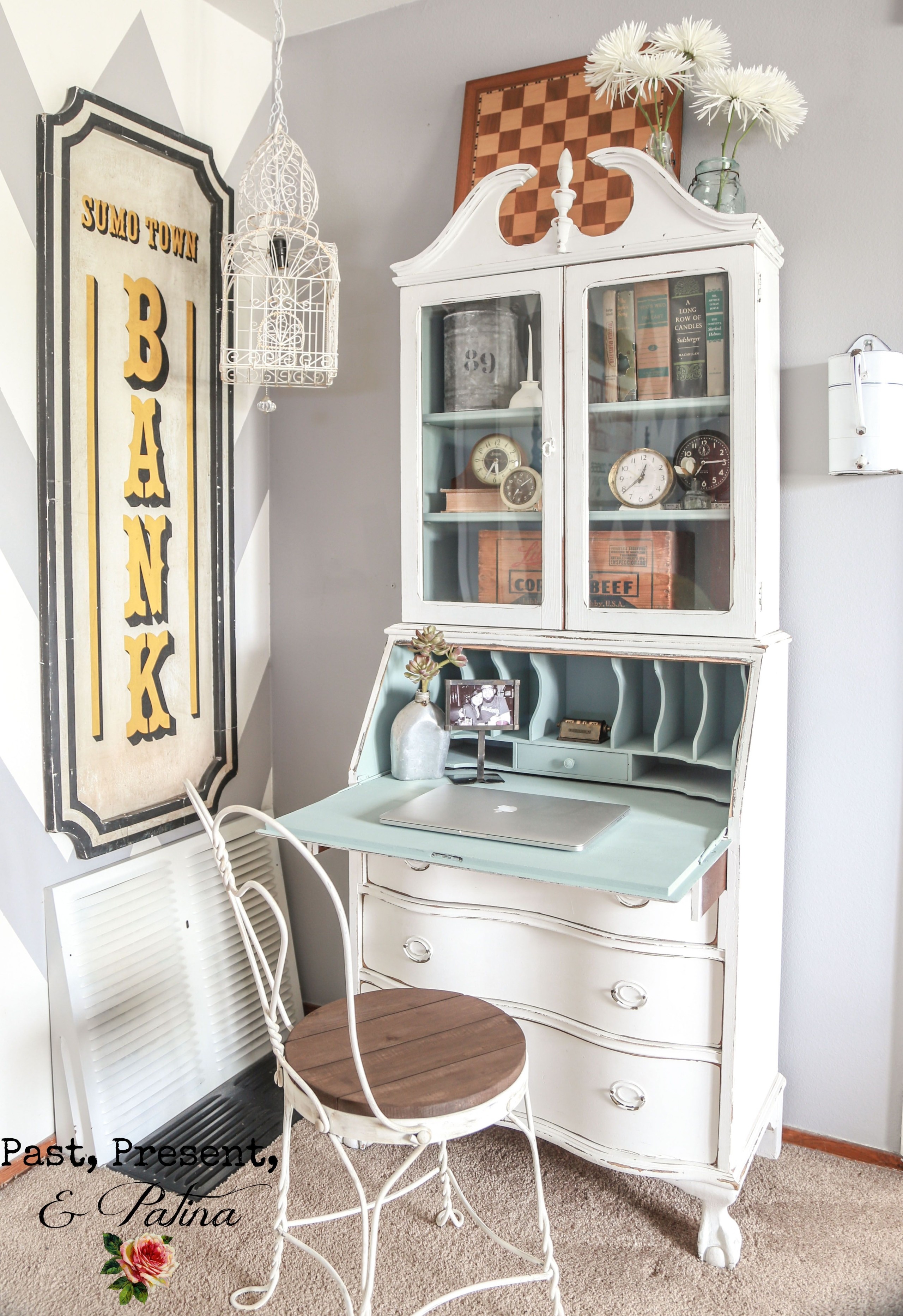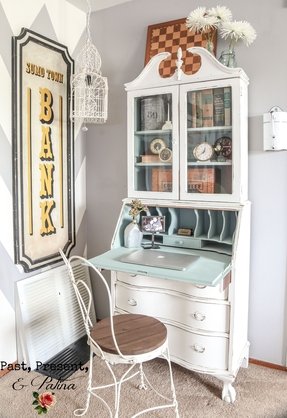 An old-fashioned secretary desk with a hutch. It features a beautiful, distressed finish, which gives the piece a rustic character. There is a plenty of storage space in shelves behind the glass door and in the bottom shelves.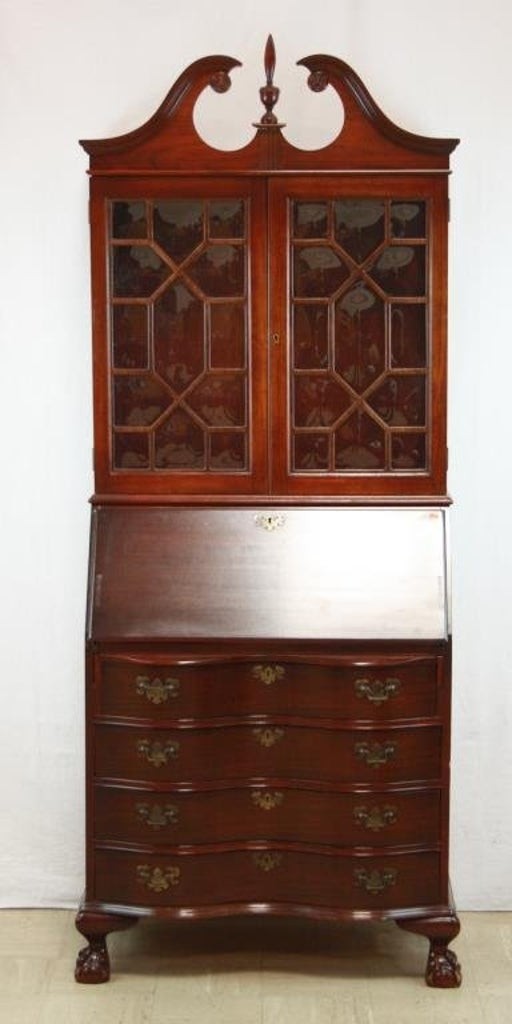 68 mahogany secretary desk with hutch top secretary desk with hutch ...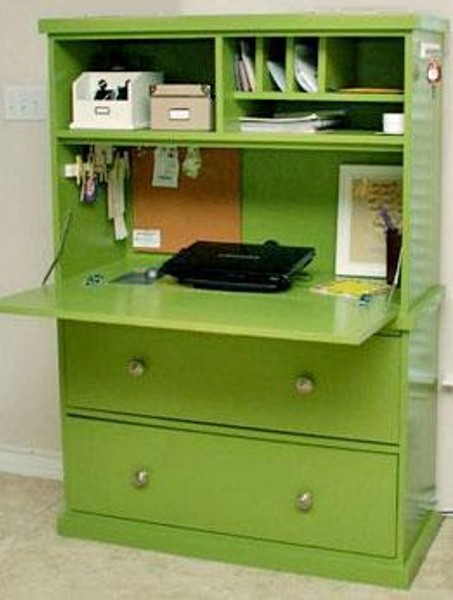 Relax - your secrets will be safe. Because of this simple, traditional small secretary, that closes to hide the office workstation. To spend more pleasent time while working, was given a lively, beautiful green color of a young grass.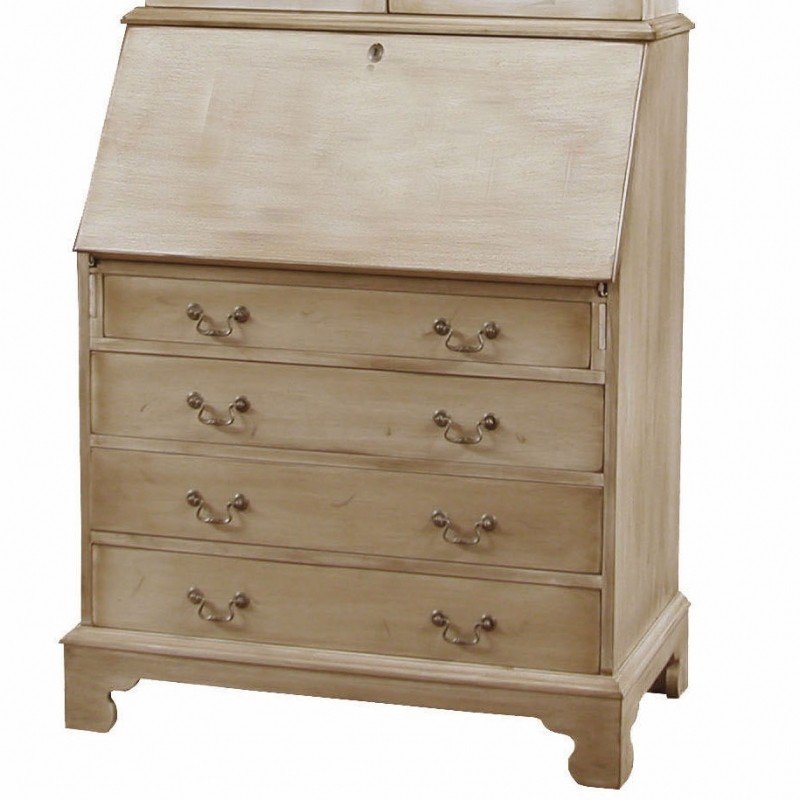 Traditions Painted Drawer Secretary with Laptop Pigeon Holes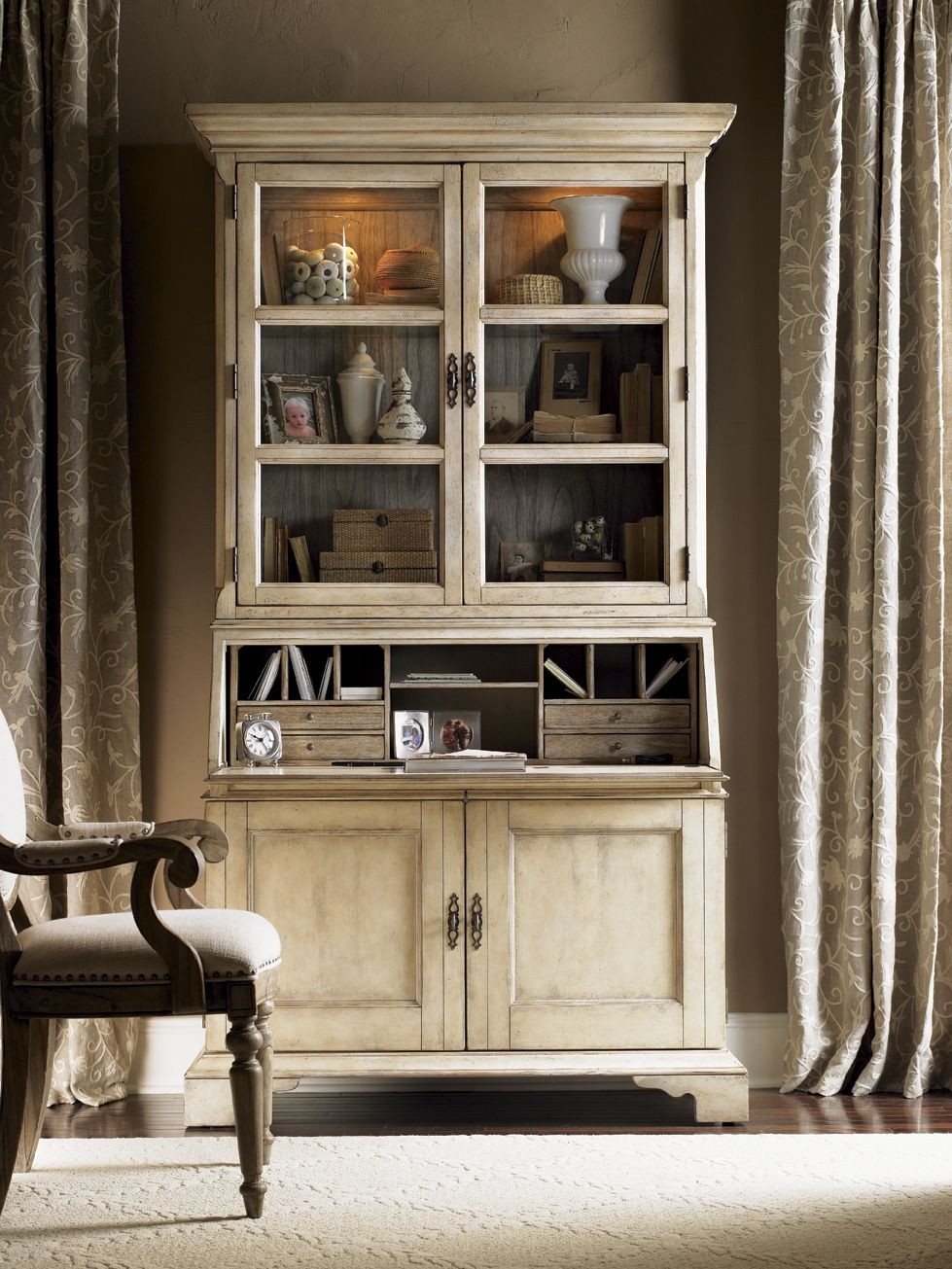 Vintage setup for a cozy and moody living room, furnished with a large, old-fashioned secretary desk with a hutch, all crafted out of white-painted birch wood with a plenty of shelves and cupboards providing storage space.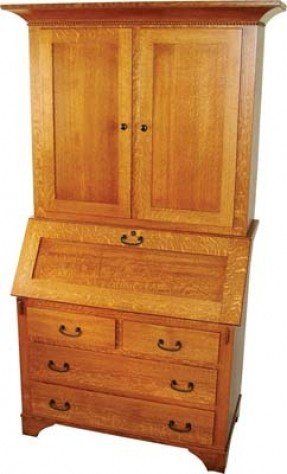 Four Drawer Mission Secretary Desk with Hutch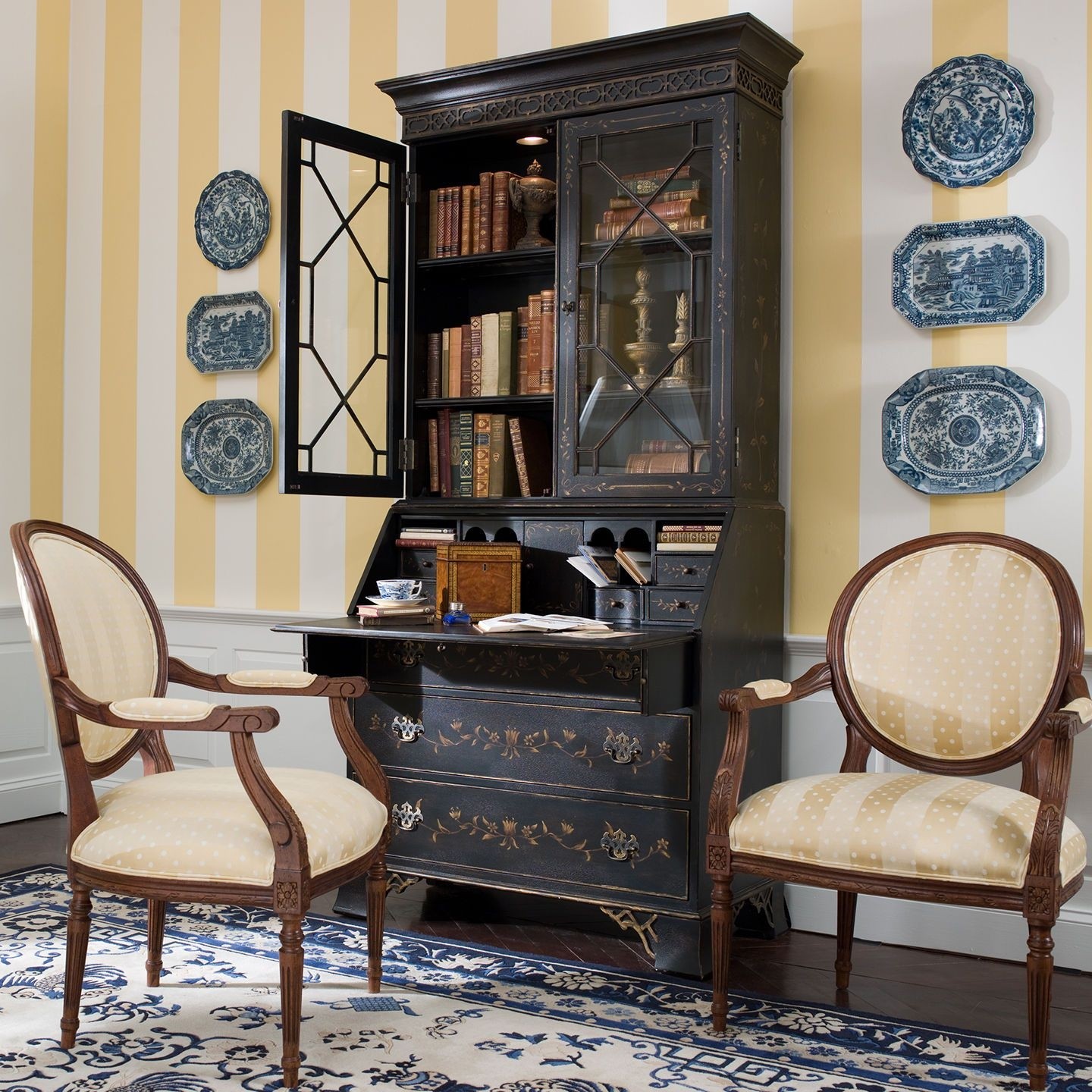 Lily is a royal plant - stately and beautiful. To make your house smells of lilies, you can opt for an antique secretary desk with hutch, in very dark oak wood, black finish and with hand-carved lilies and floral motifs.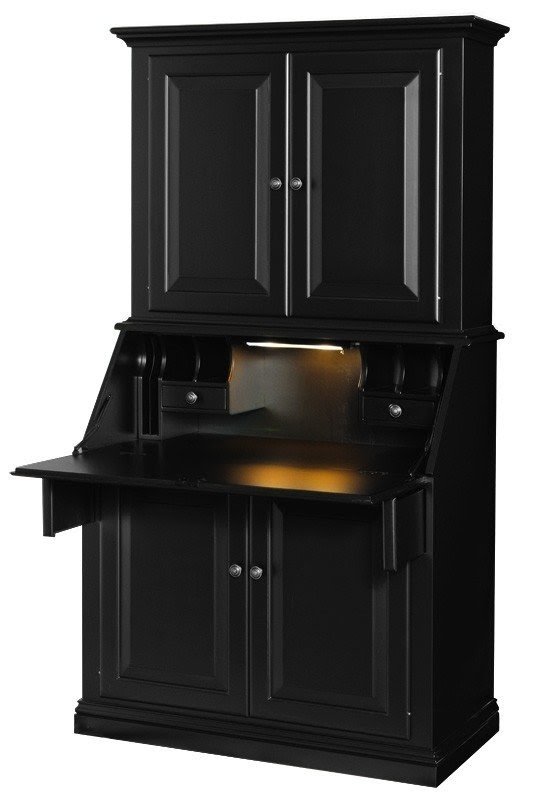 Painted in deep black, this secretary desk with a hutch top constitutes a good proposition for all traditionally designed offices or libraries. It features 2 adjustable shelves. Measures 43½"w x 20"d x 80"h.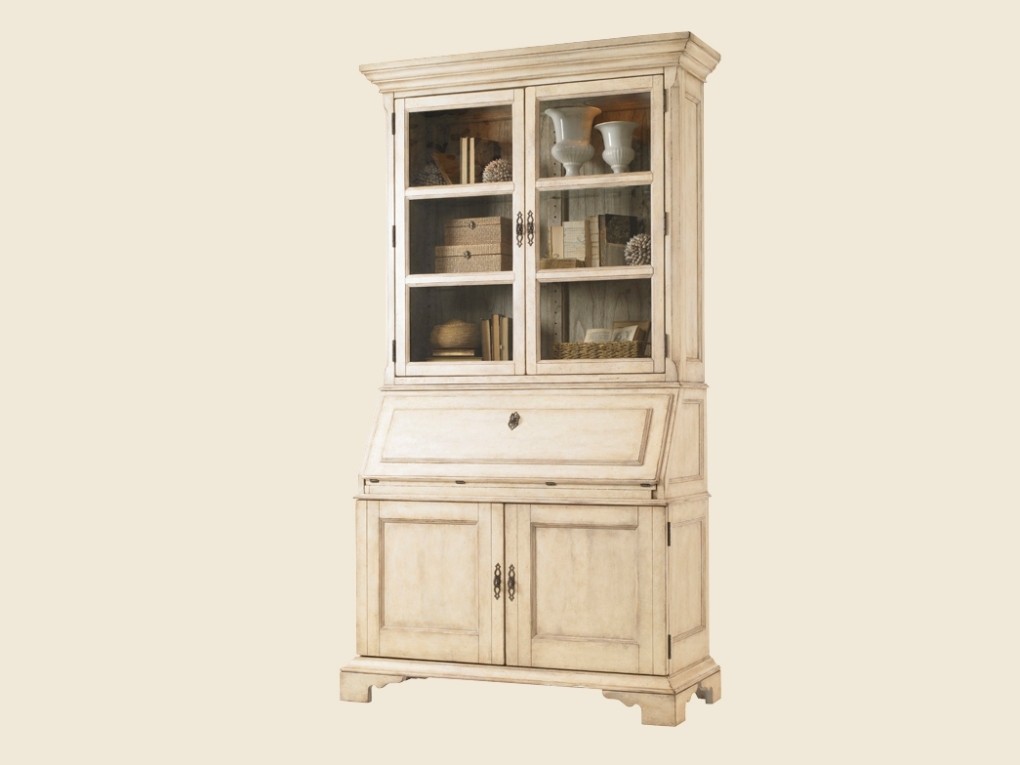 Do you want to arrange an office like from a rustic mansion? A wooden secretary desk with hutch, and cabinet at the bottom, a glazed upper side in a traditional style with a cream color full of stylized rubs - it will absolutely allow such arrangements.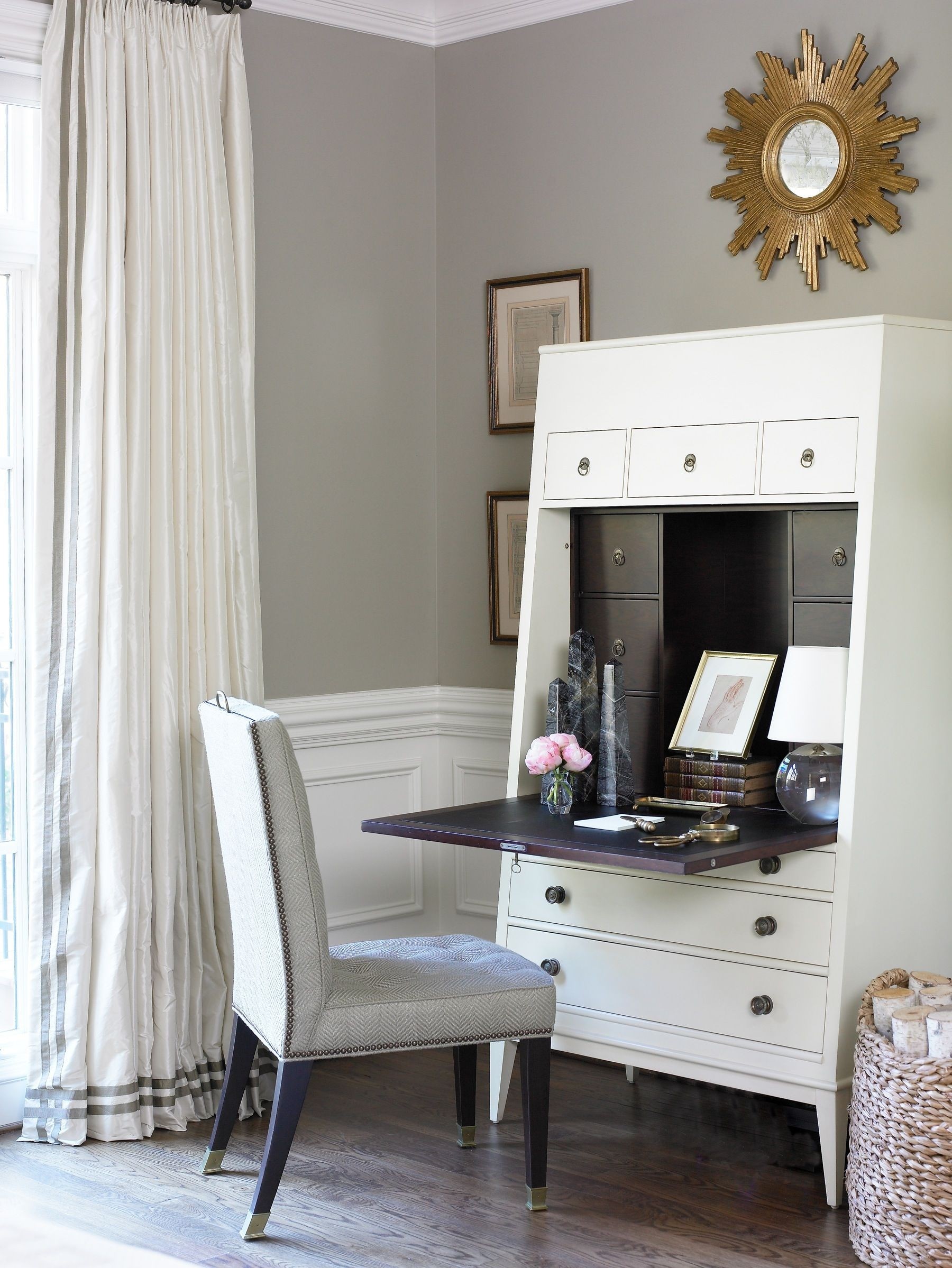 A chic traditional white finished woody secretary desk. It has a rectangular tapered up body, 4 upright angular tapered legs, size-varied drawers with dark metal mushroom pulls. A flip down desktop hides an open niche and drawers finished in black.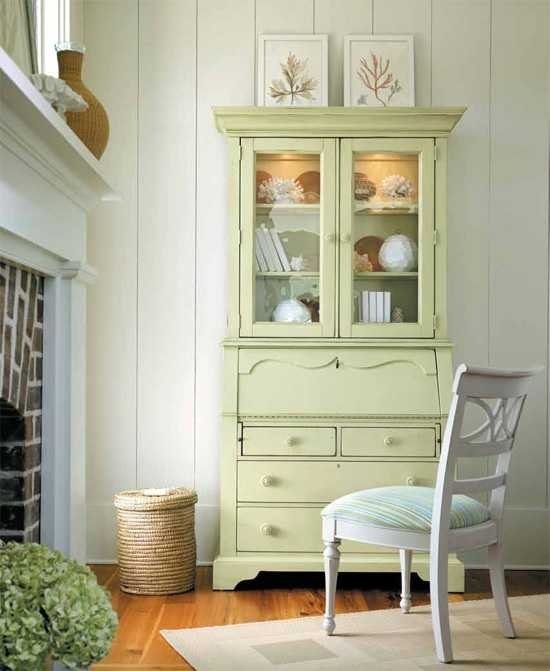 "You do not know what a rook and a secretary can combine?" Asked the Mad Hatter, the hero of the novel Alice in Wonderland. Secretary desk with hutch has pulled out counter, combined with a bookcase and display in a green shade of wood with numerous drawers.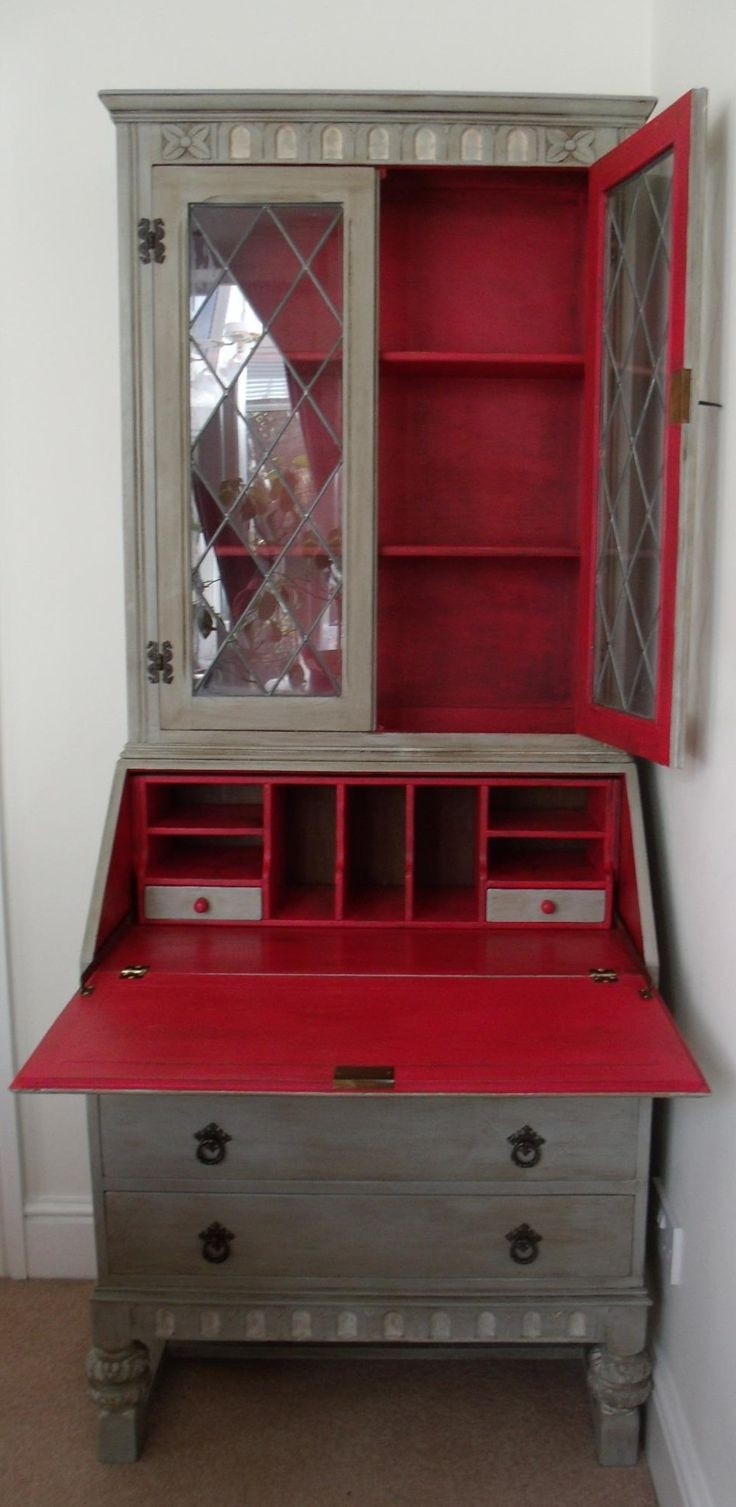 Bureau painted with Chalk Paint™ decorative paint by Annie Sloan from Thingy Ma Jigs ~ like the red inside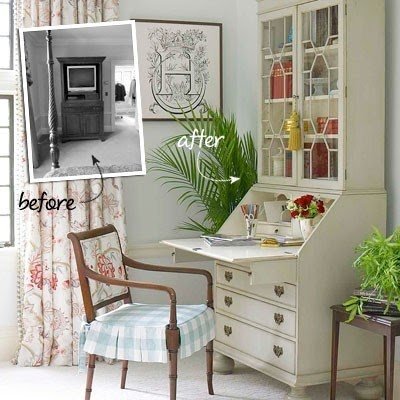 In the bedroom, next to the wooden secretary desk with hutch, you'll be able to cut yourself off from everyday stress. A beautiful antique shade of ivory combines with decorative brown handles and a glass shelf in the upper part.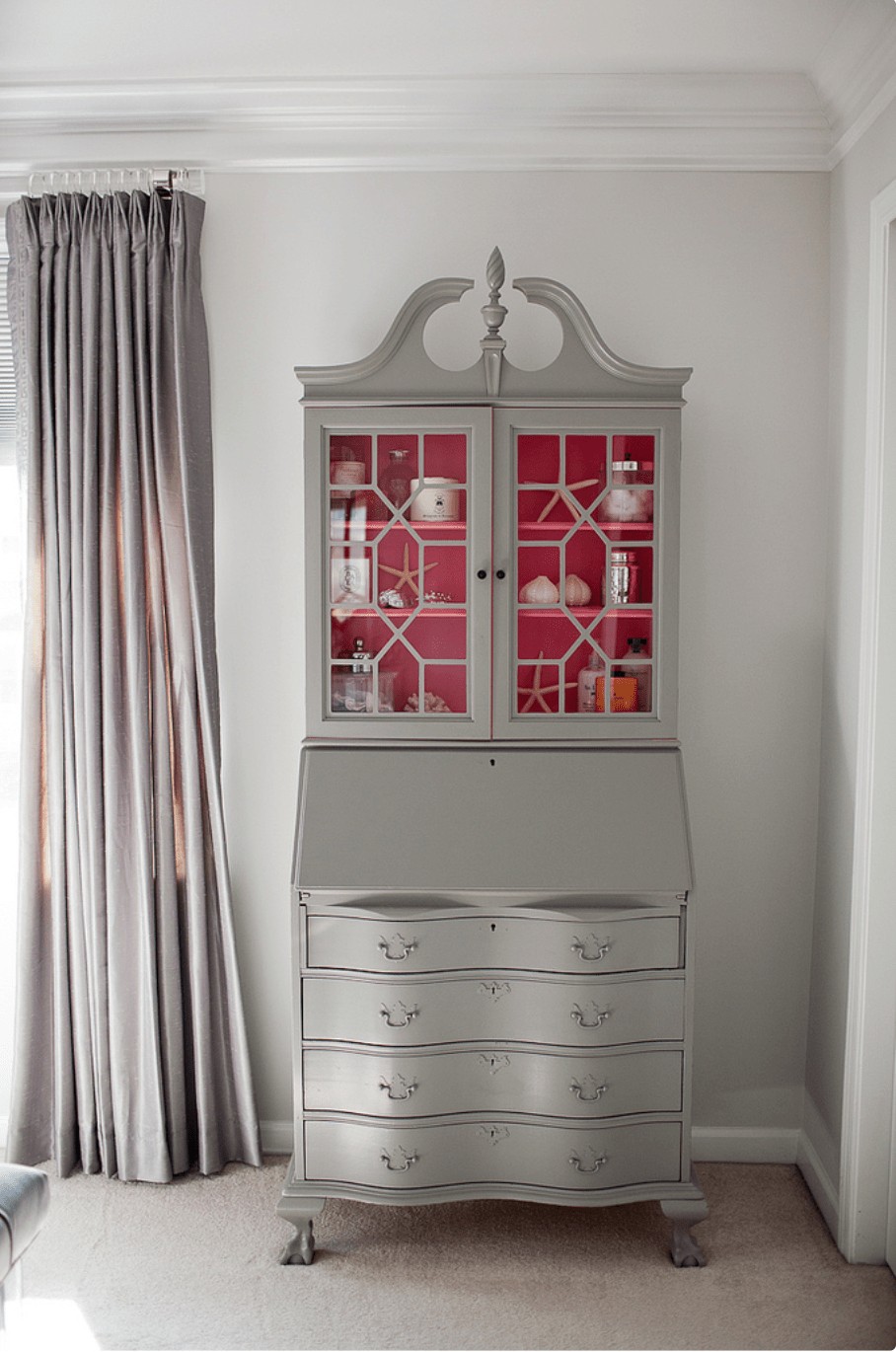 Secretary desk mounted on carefully carving legs. Construction is made of wood. It includes cabinet with glass doors for display decorations and drawers for storing personal items. Perfect for work organization at home.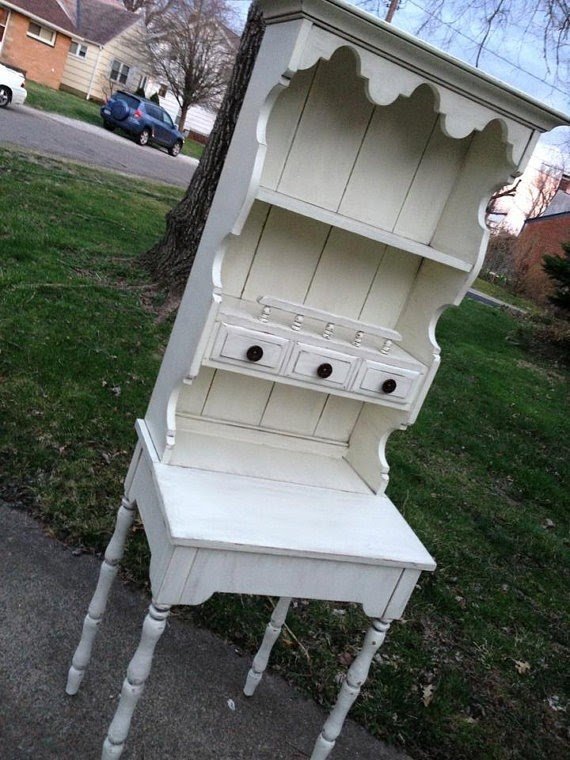 Shabby Chic Secretary Desk with Hutch by BelleMaisonBoutique, $225.00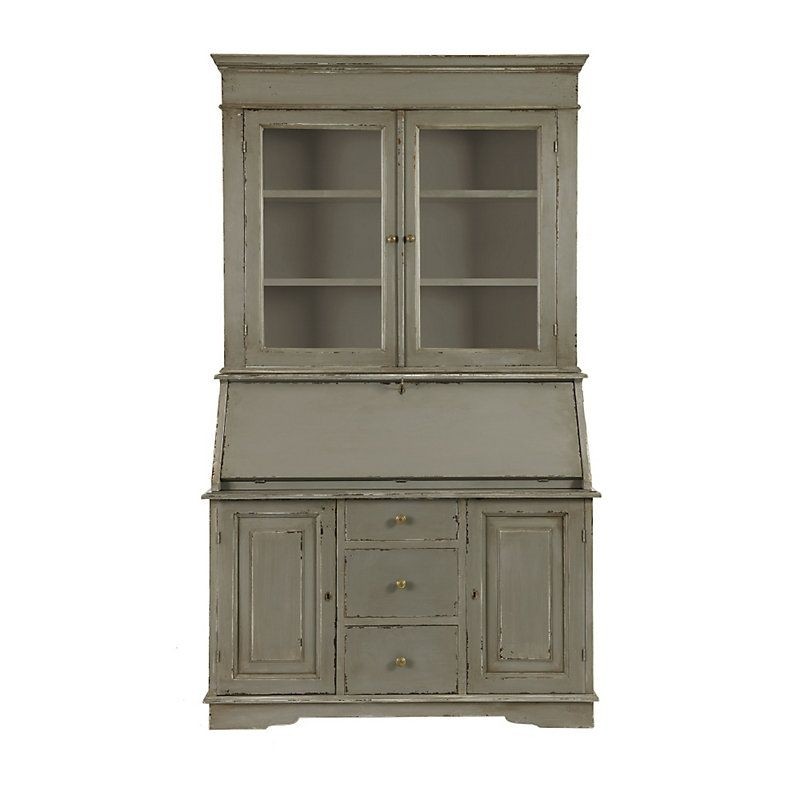 San Marino Secretary Desk with Hutch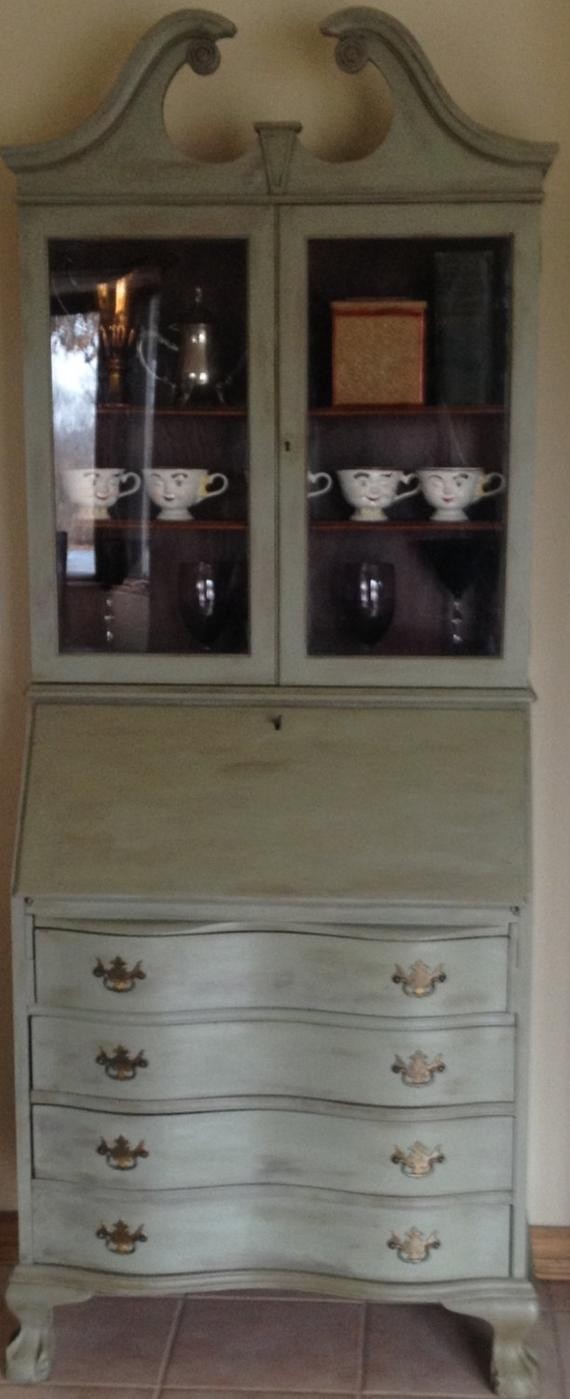 Vintage/Antique Mahogany Secretary Desk/Hutch/French Country hand painted with Annie Sloan Products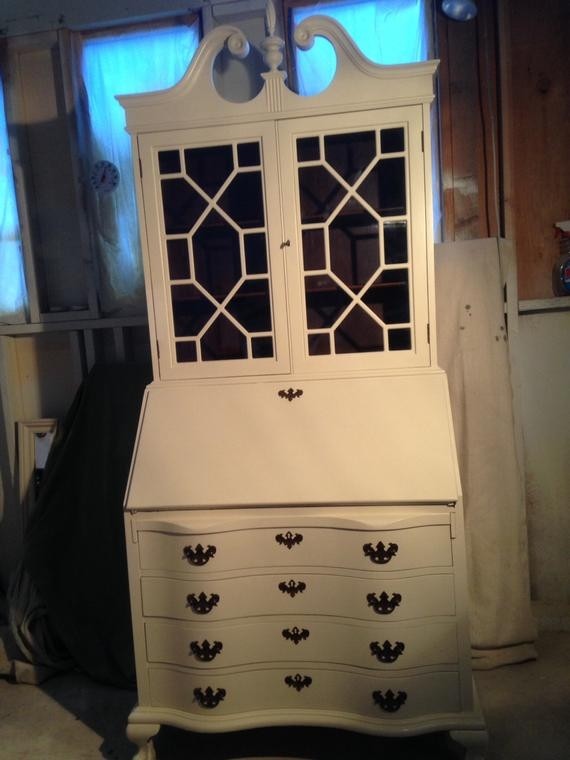 Vintage Maddox Colonial Secretary Desk with by CalVintageDesigns, $500.00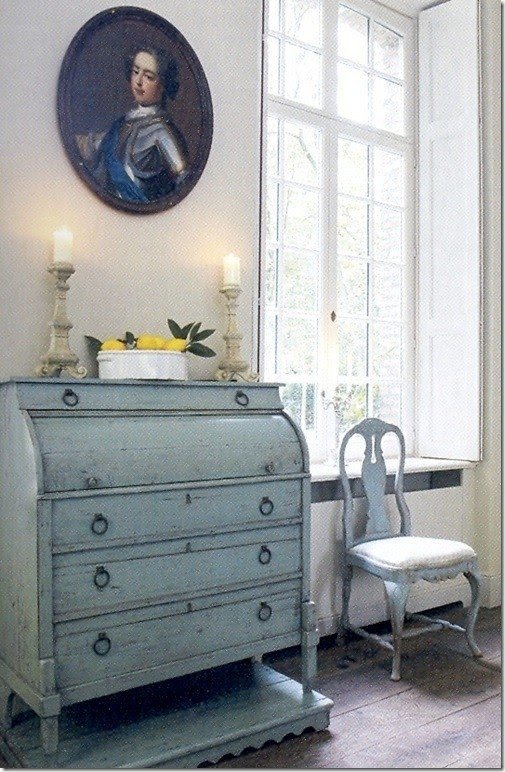 Love the look...you can get this with Chalk Paint® decorative paint by Annie Sloan in Louis Blue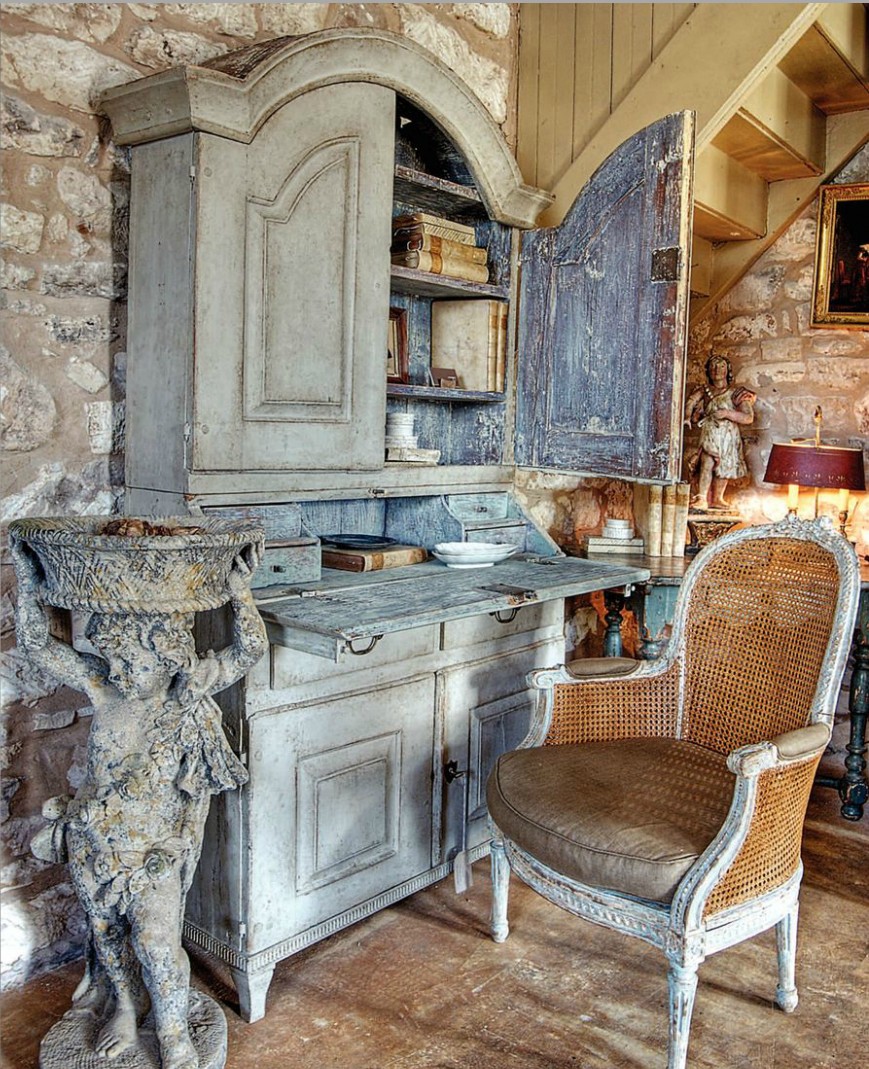 Old stylization in the house. This desk secretary hutch offers many storage cabinets with plenty of space for documents and other useful items. The whole construction is based on long lasting wood and it is finished in light blue color.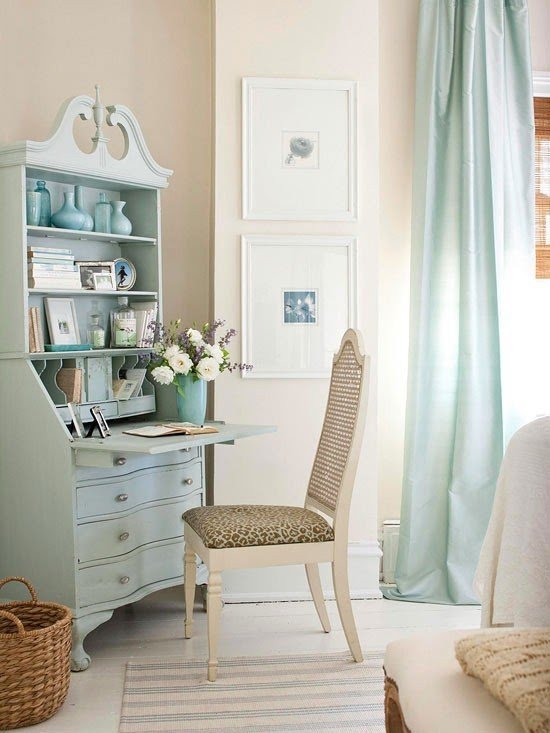 This beautiful secretary can really enhance vintage accents in your living room. Created of wood and painted light blue, the secretary features open shelves, storage drawers with decorative pull-knobs, and enough space for writing.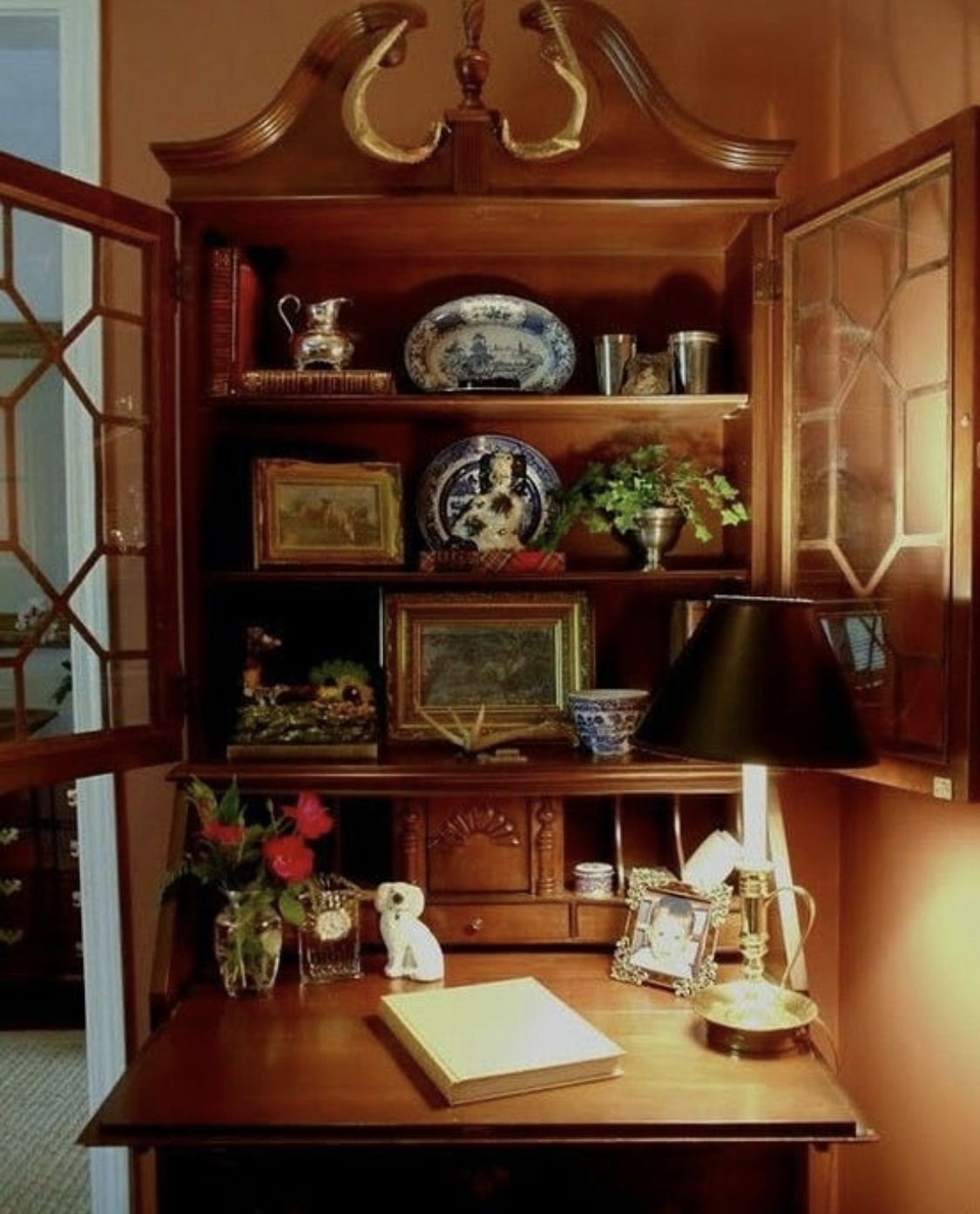 Having a practical secretary in your home will always find its use. And this one is especially beautiful, crafted of wood and well-polished, offering a large desk surface, smaller compartments, and open shelves for displaying your treasures.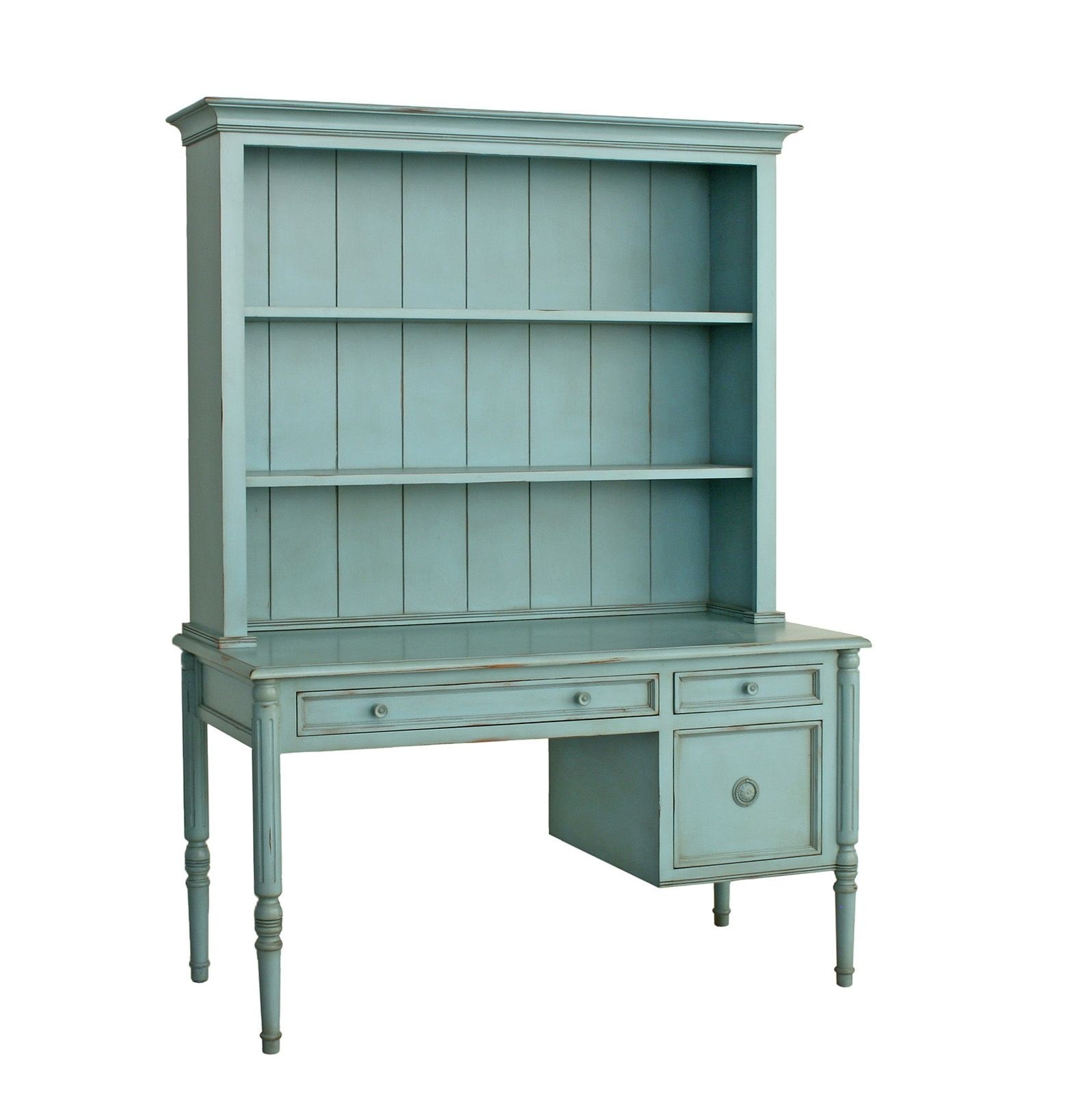 Writing Desk with Hutch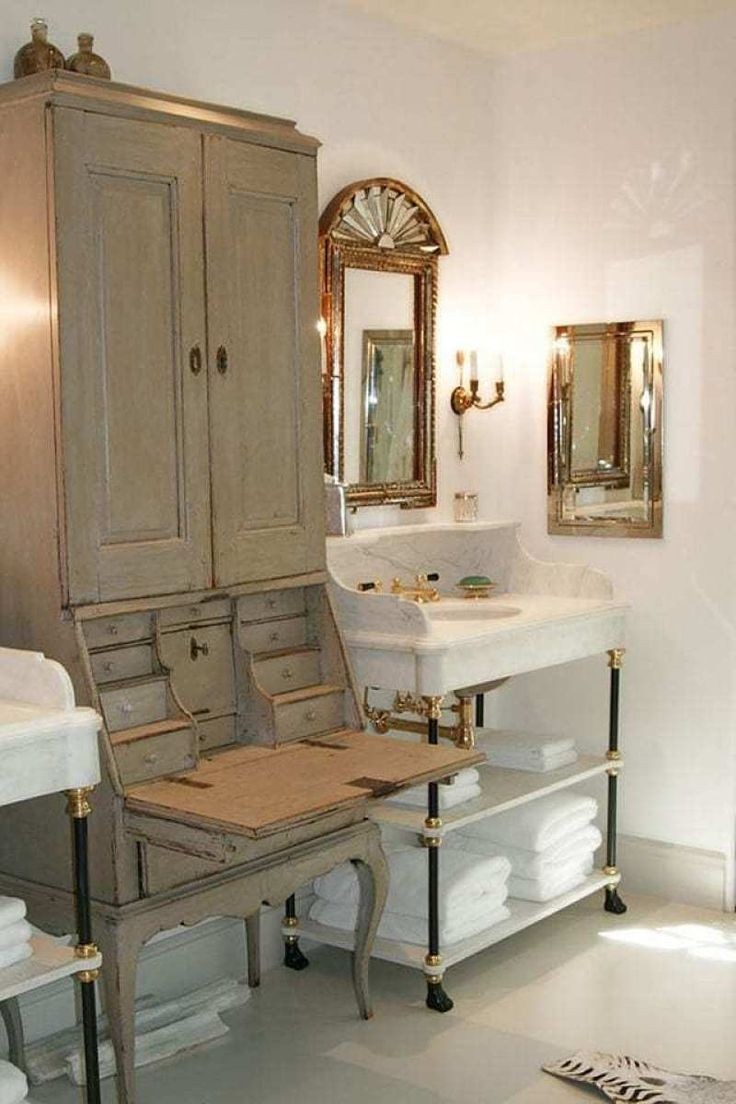 Windsor Smith ID - Secretaries desk Bathroom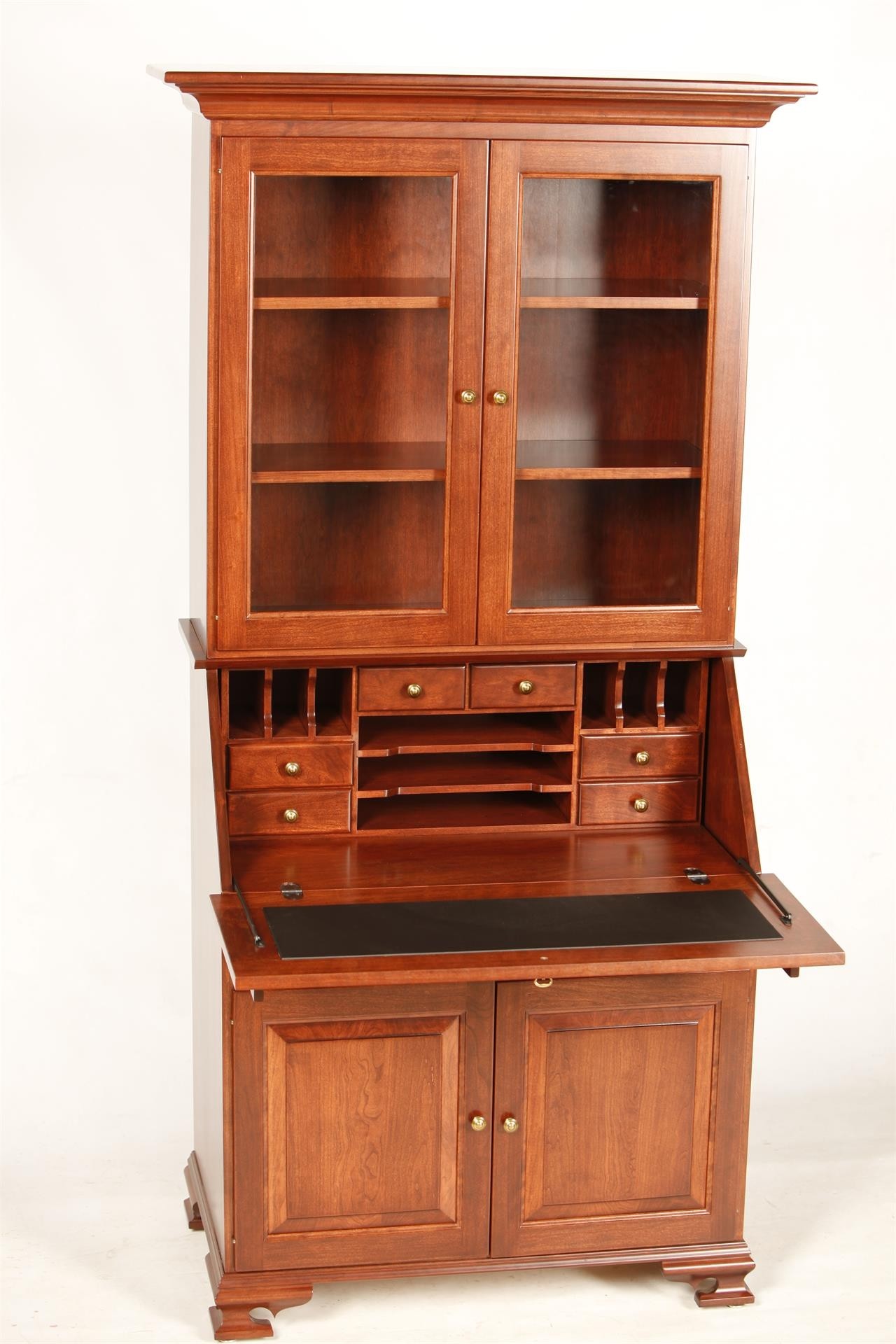 Amish Glenmont Secretary Desk with Hutch Top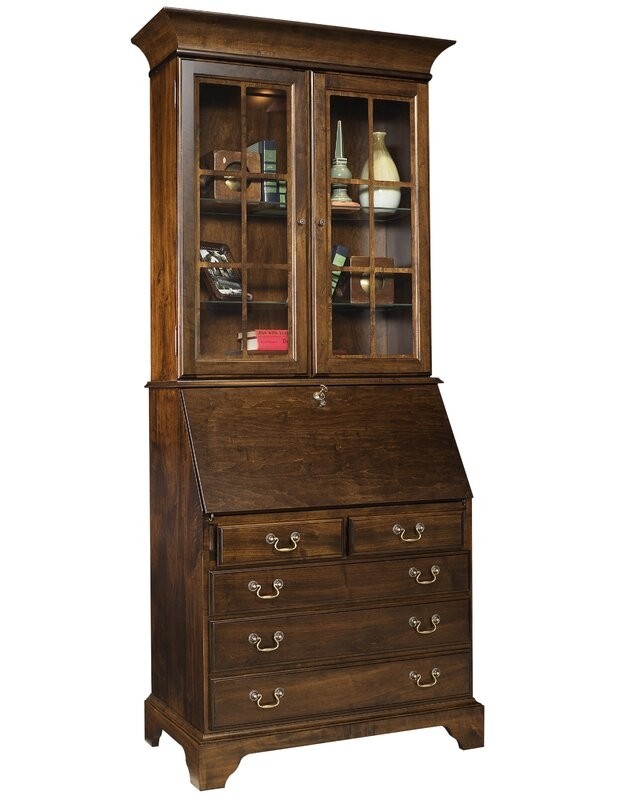 Darby Home Co Berghoff Secretary Desk with Hutch & Reviews ...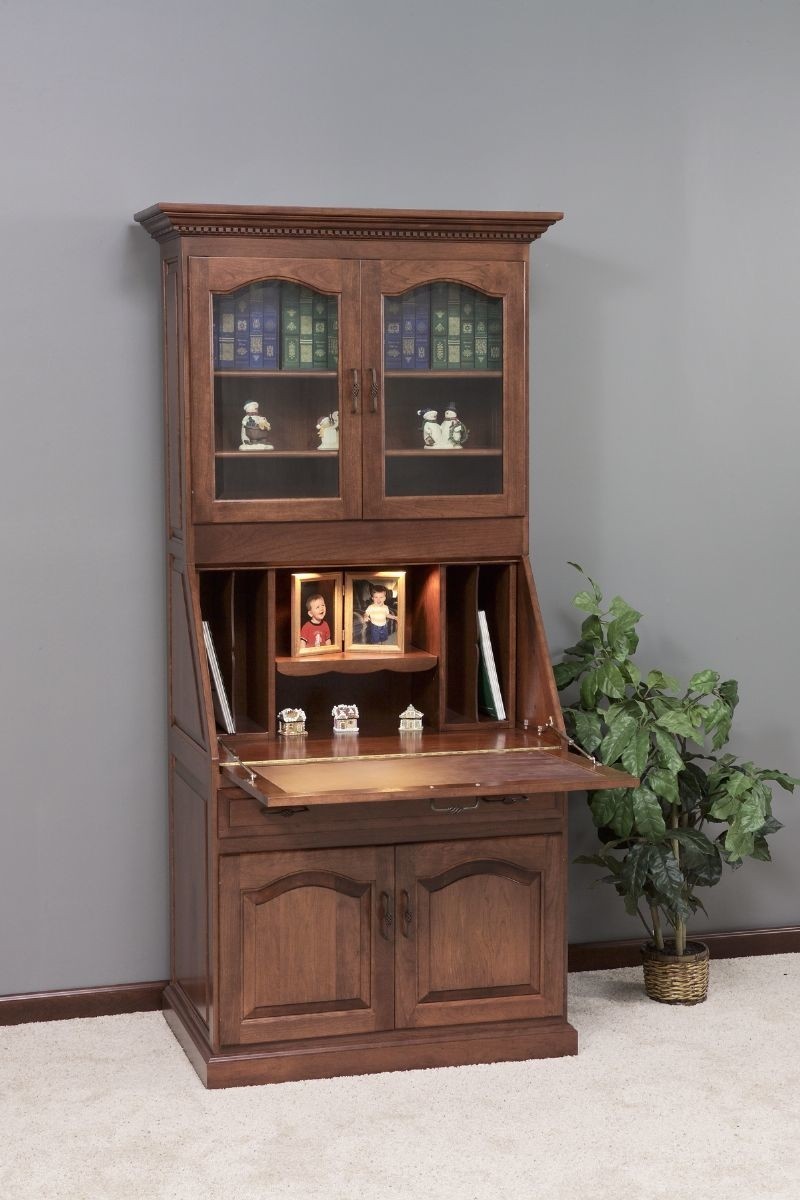 Executive Deluxe Secretary Desk From DutchCrafters Amish ...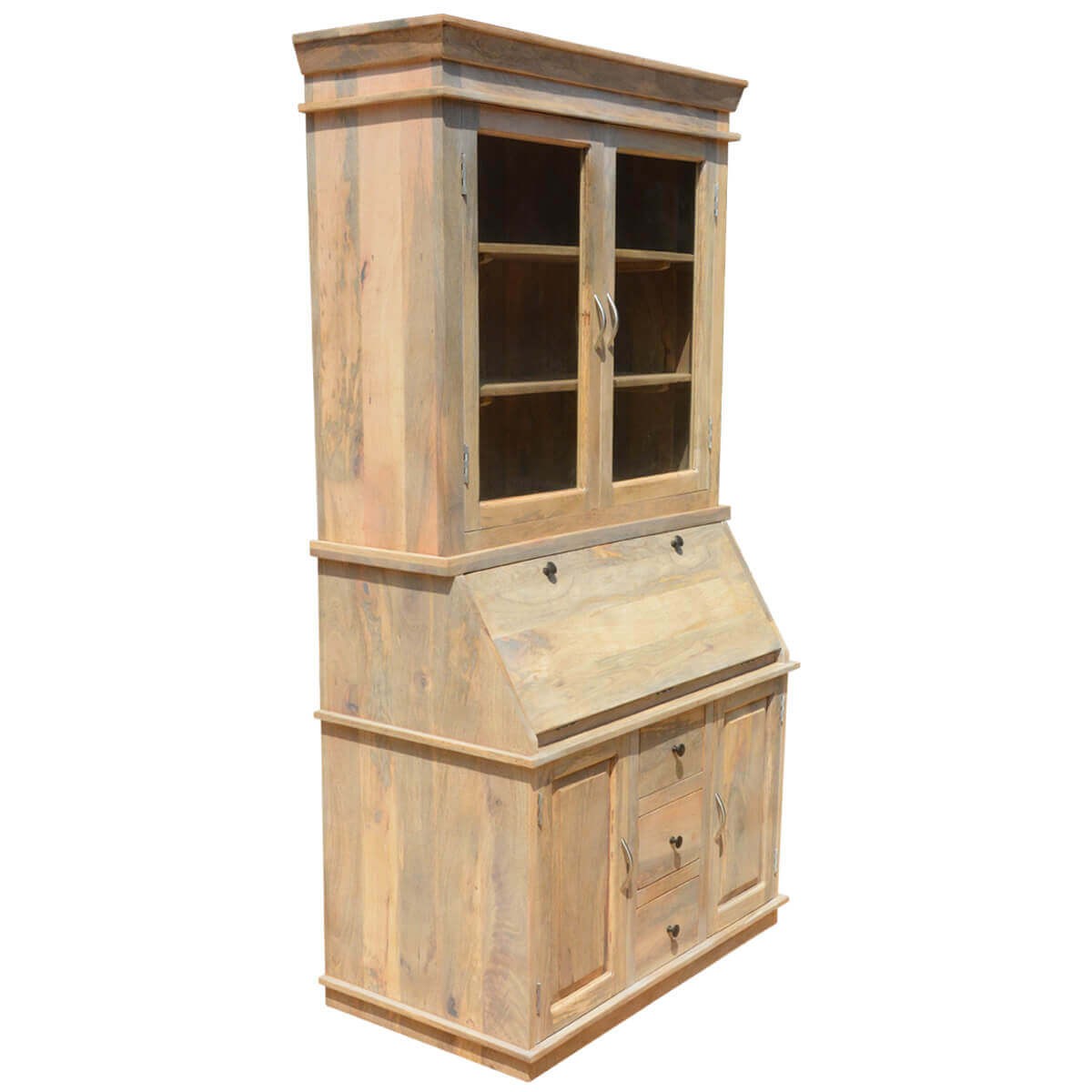 Drop Front Secretary Desk With Hutch Made of Mango Wood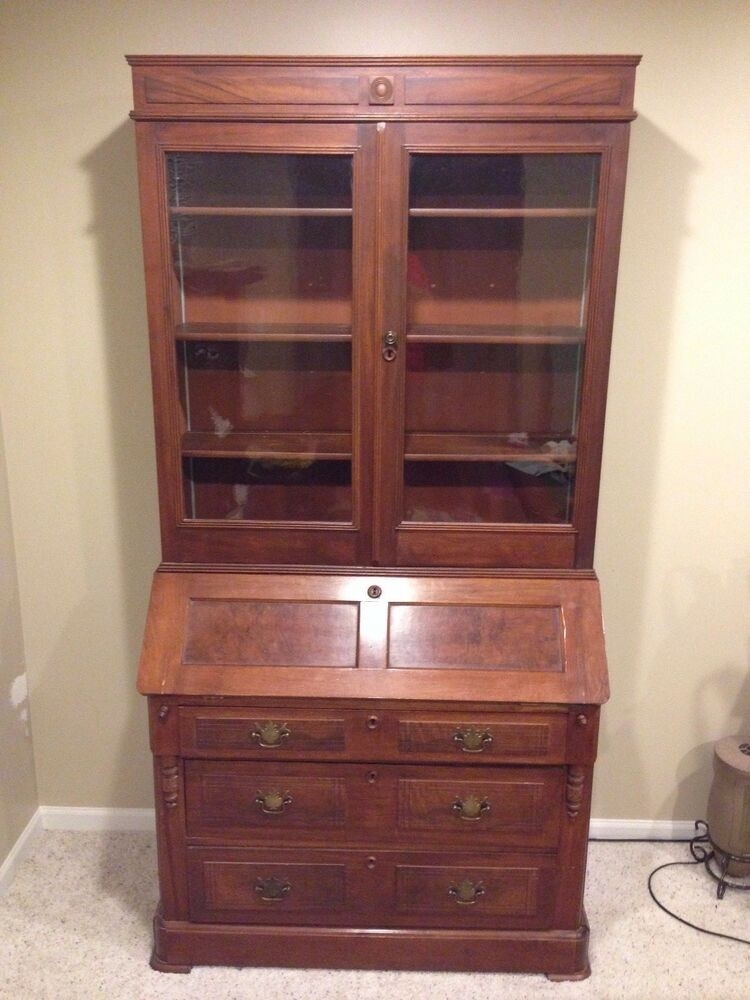 Secretary Desk & Hutch from late 1880's Antique Furniture ...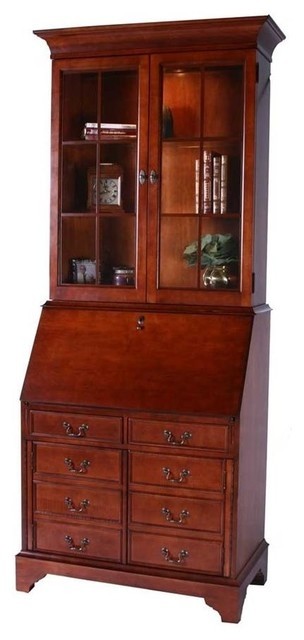 Arlington Computer Secretary Desk with Hutch ...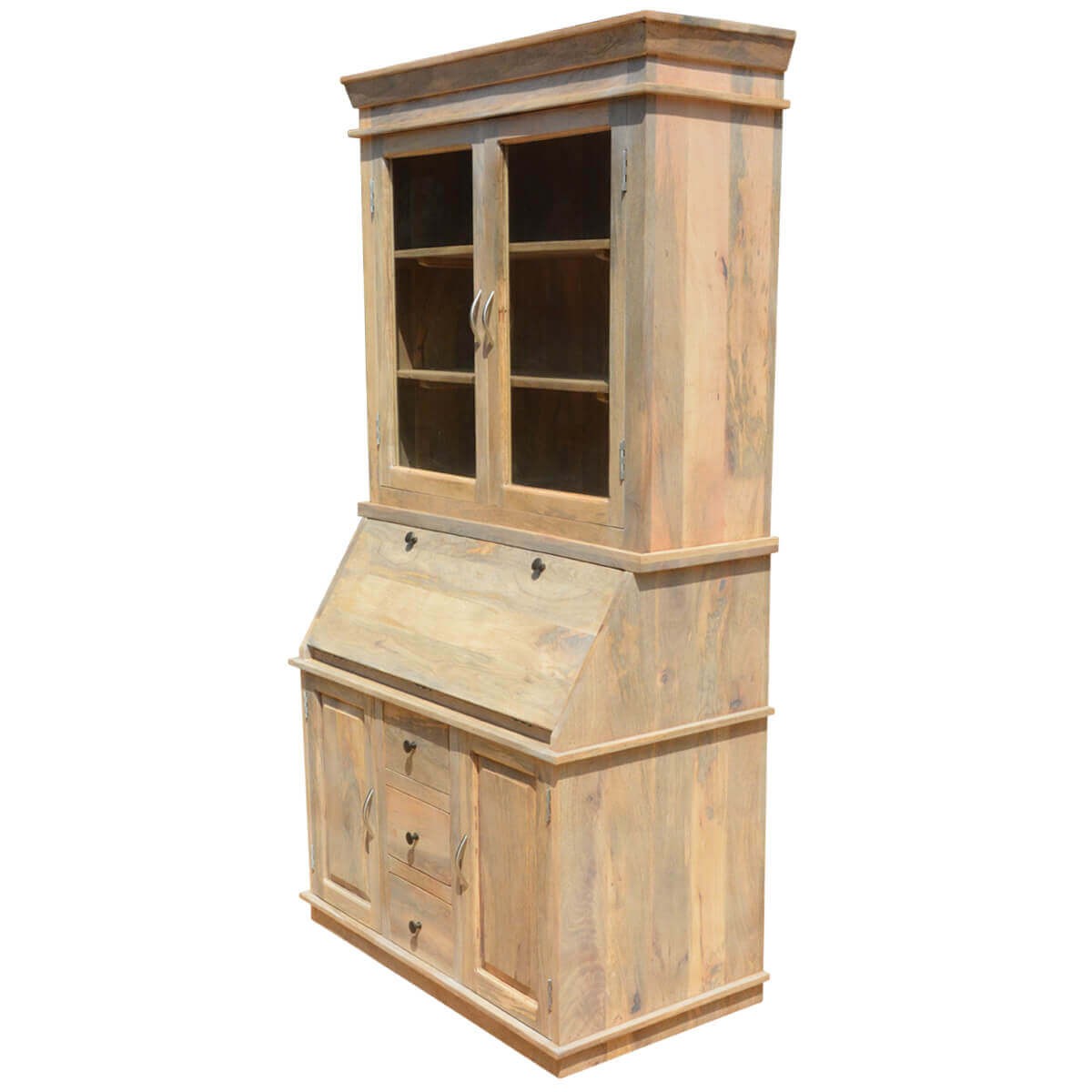 Drop Front Secretary Desk With Hutch Made of Mango Wood