Tired of the usual flower gardens? Bring rocks and stones to take their place. Rock gardening is all about artful arrangements of rocks--and easy maintenance! Combined with features like walkways, ponds, and sculptures, they can transform your outdoors.
Whether you're a gardening novice or a seasoned gardener, all you need to get started on rock gardening is a plot of land, an assortment of rocks, and some small, slow-growing plants.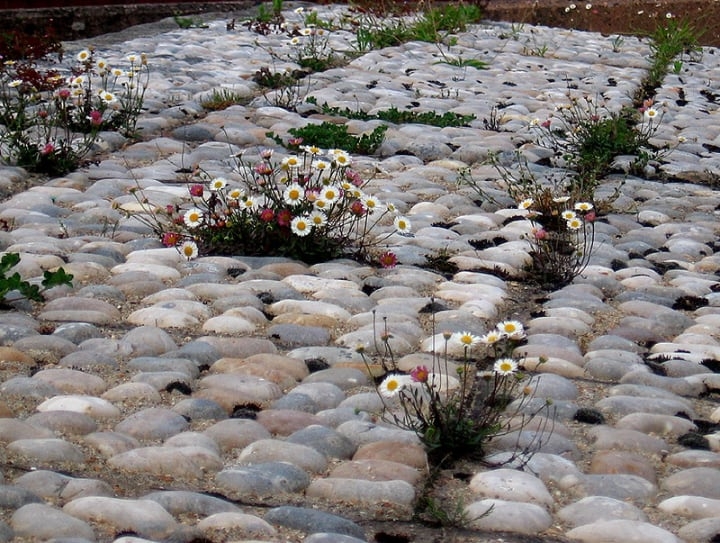 In this easy guide, we'll explore the many benefits of rock gardening, give you some tips and tricks of the trade, and help you get started on your own rocky, gardening adventure. Ready when you are!
Is Rock Gardening For You?
Do you have a hard-to-mow slope in your yard? Or are you tired of spending hours weeding, watering, fertilizing, and pruning your garden?
Or maybe you just have been looking for ways to spruce up your green patch without burning a hole in your pocket?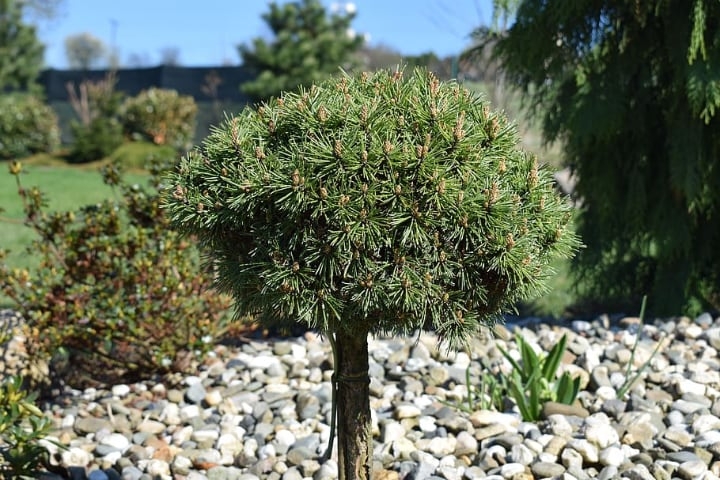 There's a great time- and budget-friendly solution for you: rock gardening. Building your own rock garden is fun and you can also bring in your family members and make gardening an activity to bond over.
Tip: You say you struggle to keep your plants alive? Worry not, rock gardens are for black thumbs and green thumbs alike—they demand only light watering and pulling out a weed or two occasionally.
You can also keep making new additions to your garden as you go along.
If you are still on the fence about it, know that rock gardening can turn awkward slopes of your lawn into a stunning landscape. There's the added bonus of making your outdoors a calming and relaxing space.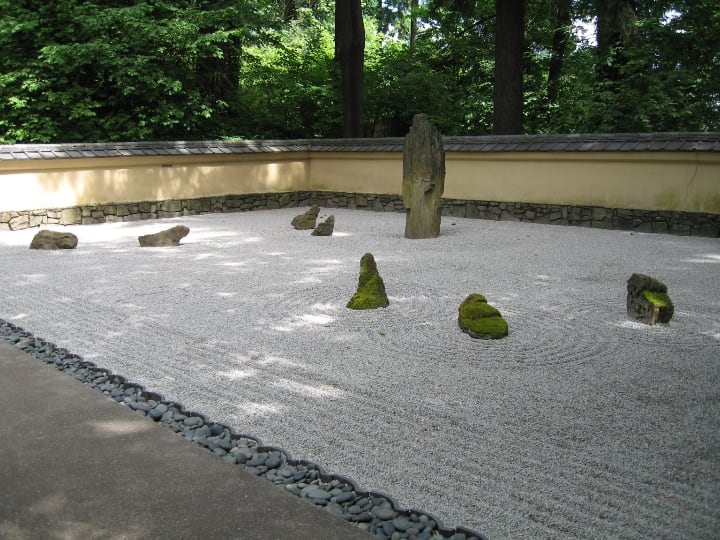 If by now you're convinced that rock gardening is for you, it's time to get started!
Benefits of Rock Gardening
Rock gardening is beneficial in more ways than one. Not only can it transform your garden design, but it's also very economical and functional.
Rock gardens make for a great replacement of the time- and energy-consuming traditional flower gardens. With that in mind, here are some benefits of a rock garden.
Adds a Natural Flair to Your Outdoors
Rocks and stones can make your garden ensemble look more natural. You can use a variety of rocks—from upright and rounded to hard-edged and huge—to add versatility to your design.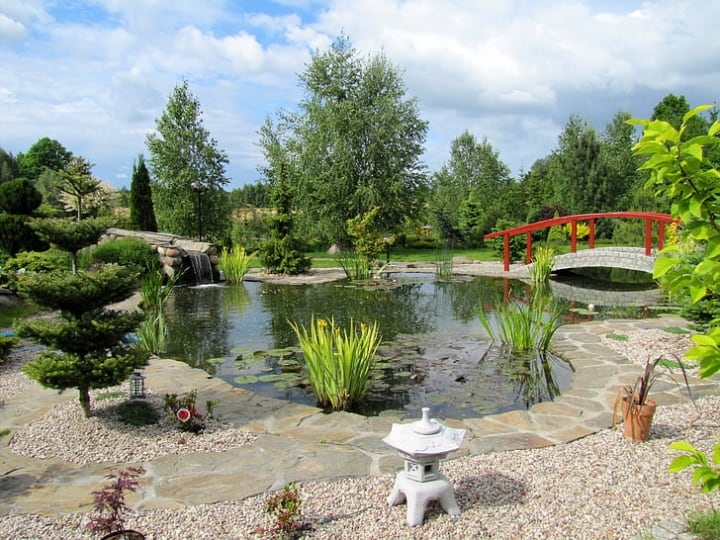 You can add colorful plants, walkways, water features, and more, as you please. And if you're bored with your arrangement, you can simply rearrange the rocks to fit your current mood!
Let your inner artist surface—create your unique sprawling garden, rock mosaic, or naturalistic creation using your choice of rocks and plants.
Makes Maintenance Easy
If you can't be bothered to mow the lawn, water the plants, and weed the yard every other day, rock gardening is your perfect solution.
A rocky cover will cut down on weeds and maintenance. Plus, no grass means no need to mow or water.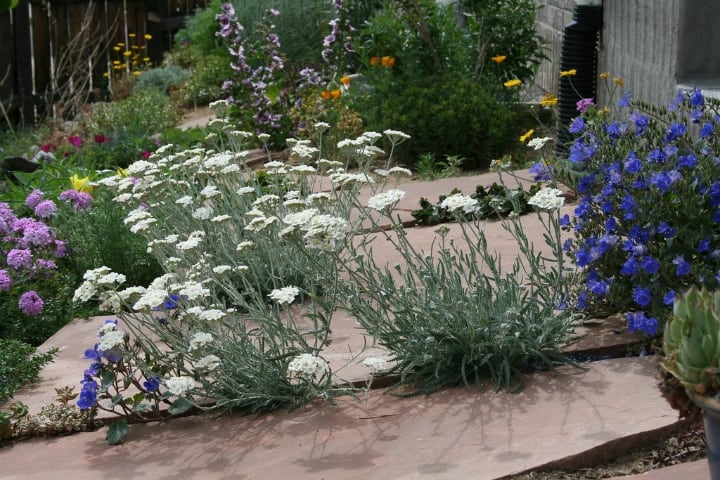 Tip: If you do grow plants in your rock garden, they may need your attention. Reduce your workload by growing easy-to-care-for plants like yarrows, hens and chicks, daisies, and blue fescue.
Survives Harsh Climates
No matter the amount of rainfall or sunlight your garden gets, your rockery will retain its polished look 365 days a year. This means that you can enjoy your hard work without worrying about early frost or late monsoons.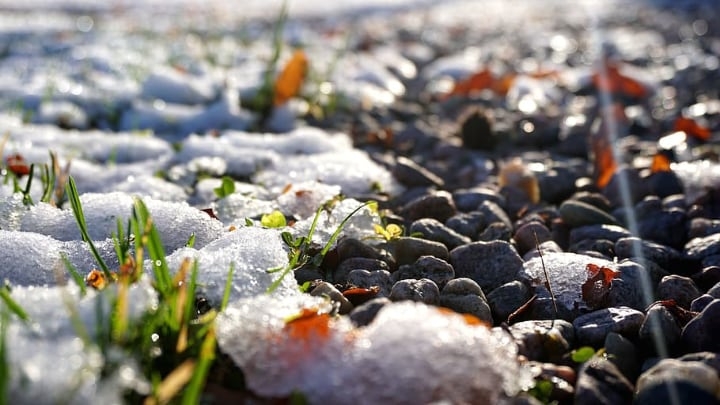 Tip: You may have to reset a stone or two now and then that may have rolled out of its place.
Covers Troublesome Spots
Rock gardens are great to hide garden eyesores. Rocky or uneven terrain? Use it to your advantage by building a rock garden instead of fighting it.
Rock gardening is also ideal for areas where you find it hard to sustain a flower-based garden.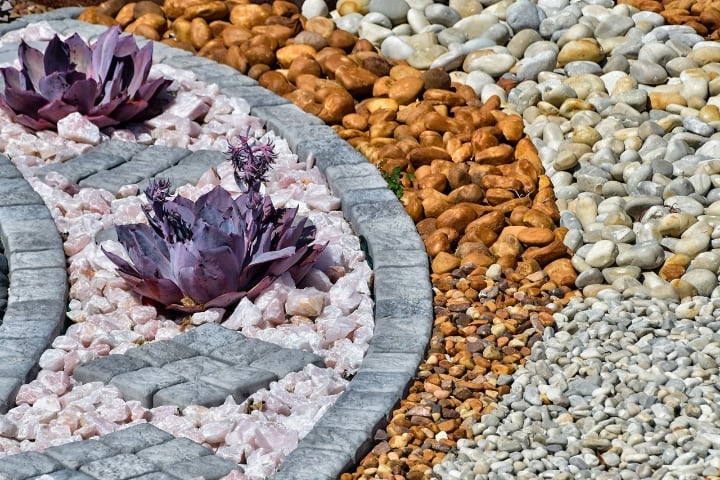 Quick fix: Disguise pipes and utility meters in your garden by placing attractive, easy-to-lift rocks in front of them.
Creates a Peaceful Space
Transform your yard into a Zen space with rock gardening. An important part of Japanese philosophy, Zen gardens imitate the essence of nature and inspire tranquility.
They were classically created by monks who would rake patterns on the sand in reference to their state of mind.
Racking also helps practice mindful breathing and concentration. Use rocks, gravels, and sand to create your own Zen garden.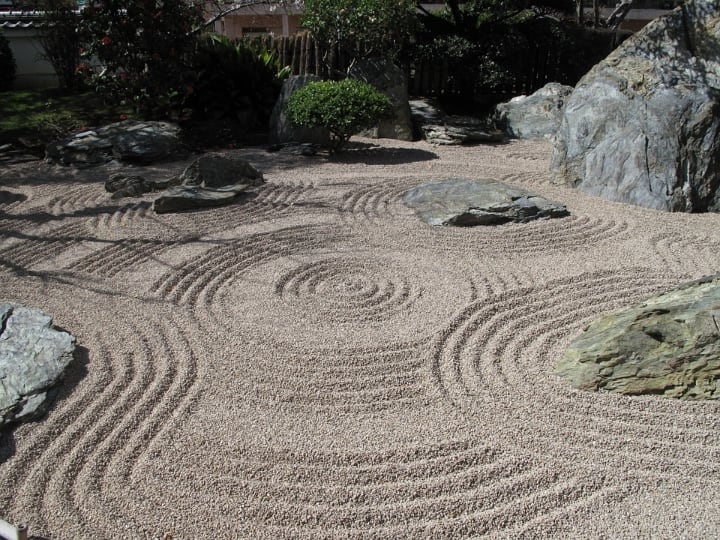 Tip: Place a flat-faced stone or two in your garden where you can sit and read a book or simply practice concentration.
Water-Wise Gardens
Did you know that rock gardens are also eco-friendly? While green lawns are attractive to look at, they're not water-wise, unlike rock gardens.
A grassless garden means little to no water consumption and a reduced carbon footprint.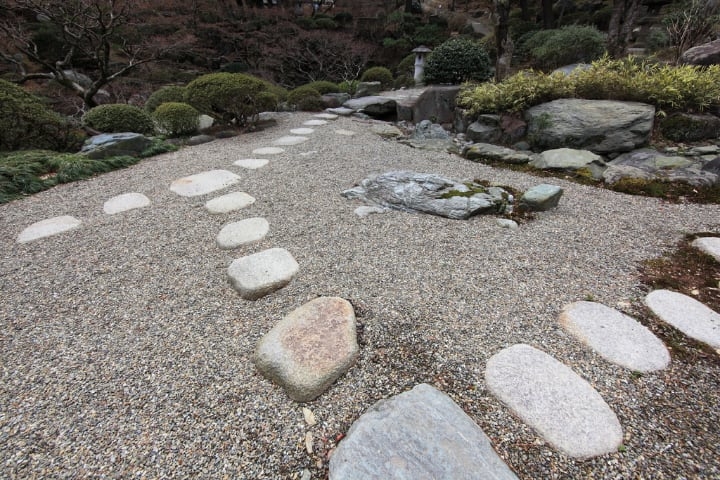 These gardens don't even need chemical fertilization like traditional gardens. So if you're an ecologically-minded gardener, building a rock garden is the way to go.
When to Start with Rock Gardening
Rock gardening is best done in the fall or winter, whichever you choose. This will allow the rocks and soil a chance to settle properly before you add plants in early spring.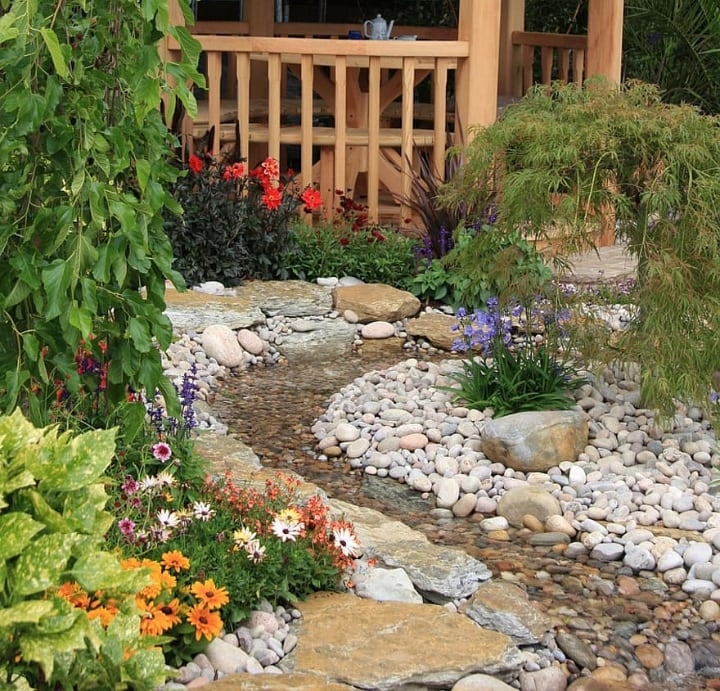 The added bonus is that you'll find an extensive range of plants to grow in spring. Growing perennials in spring will also allow the plants to establish themselves after the winter winds subside.
Rock Gardening for Beginners
Rock gardening doesn't just mean piling bare stones atop each other. It's artistically arranging rocks, plants, trees, and other elements to create attractive and serene landscapes.
These gardens are versatile—you can go large or small, depending on the space you have. And the best part? They are oh-so easy to build and even easier to maintain.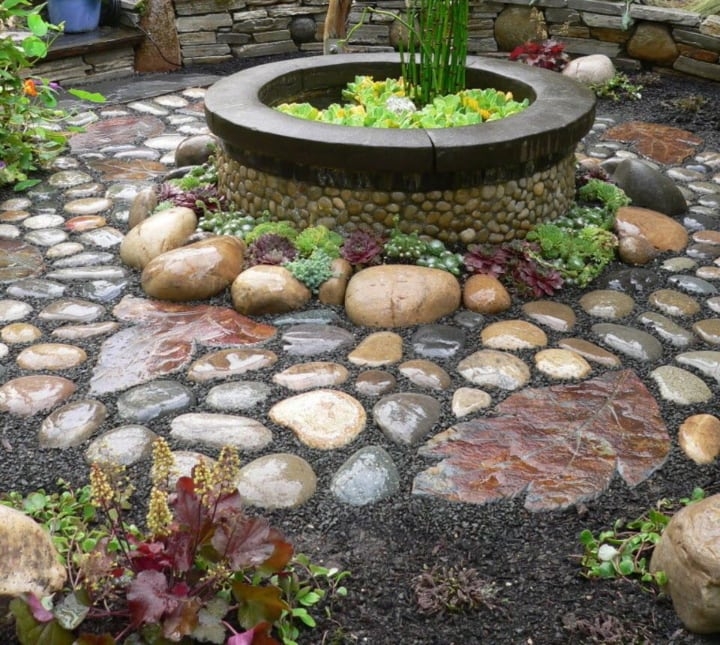 So, if you're keen on building your own rock garden, we have a step-by-step easy guide for you.
Equipment and Materials You'll Need
Before you set out to build your rockery, here's a list of some basic tools and materials you'll need: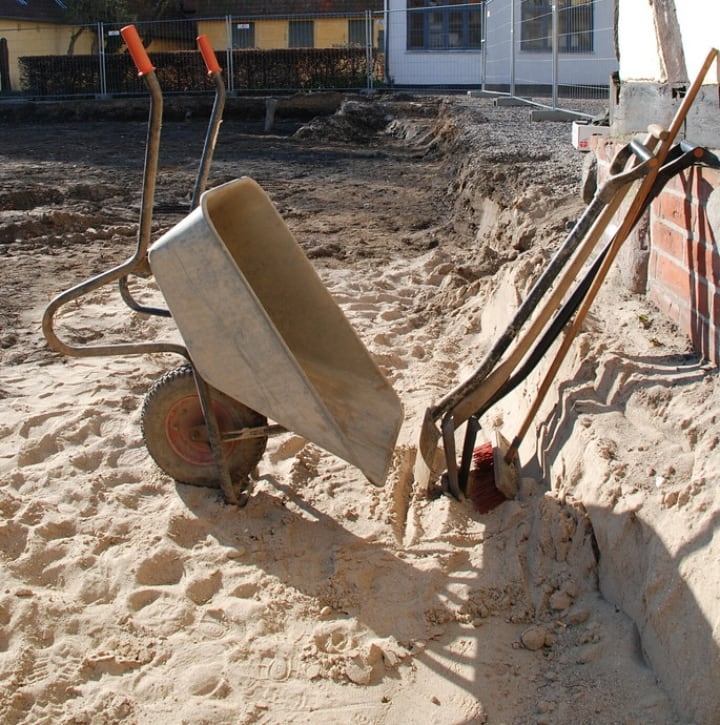 Stones and boulders native to your place
Plants
Sand, gravel, concrete, or clay for drainage
A trowel and shovel
Wheelbarrow (to move things such as rocks and soil)
Step 1 - Choose and Prepare a Site
Decide a location for your rock garden—your front lawn or backyard. Ideally, the location should have a natural slope or uneven terrain. This will create multiple levels and add height and texture to your rockery.
If you have flat ground, create your own raised bed by laying a course of rocks and sand to build upon.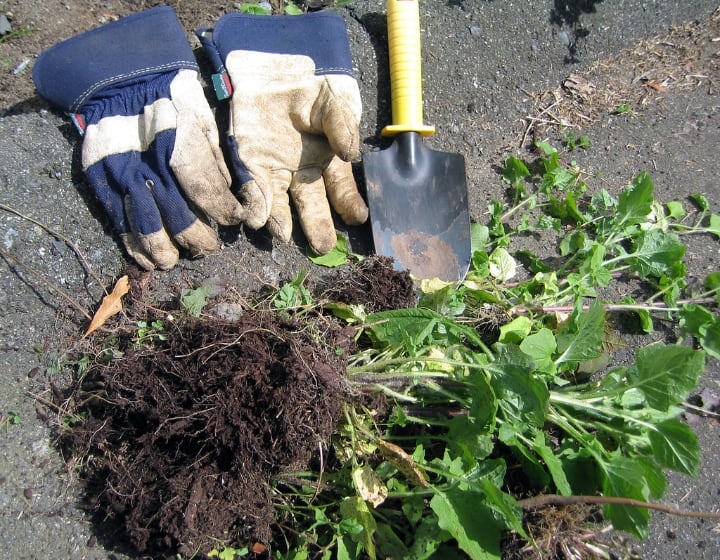 Next, remove all unwanted plants, grass, and other vegetation from that area. You don't want weeds or grass outcompeting delicate plants or growing in and around your rockery later on.
Note: Well-drained soil and plenty of sunlight are paramount to a thriving rock garden.
Step 2 - Sketch a Plan
Before you start moving the rocks to and fro, come up with a design for your rock garden. This will save you the time and hard work when you actually start arranging the rocks.
While sketching the plan, bear in mind the gradient, underground pipework, space, and other aspects involved.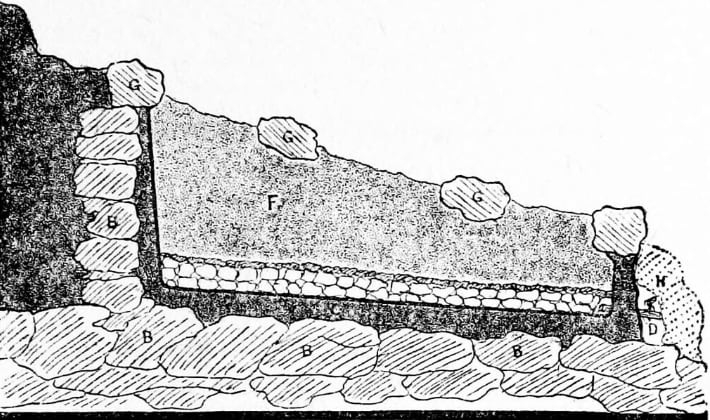 Tip: Try to replicate the ways of nature in your arrangement. Opt for random instead of systematic groupings for a more natural look.
Check out out rock garden ideas for inspiration before you start sketching.
Step 3 - Choose the Rocks
Did you know that rocks are as diverse as plants? Sandstone, granite, lava rock, crushed gravel, and limestone are some common landscaping choices.
If you can find rocks in your neighborhood, good for you. If not, start your search at your local quarry and reclamation yards.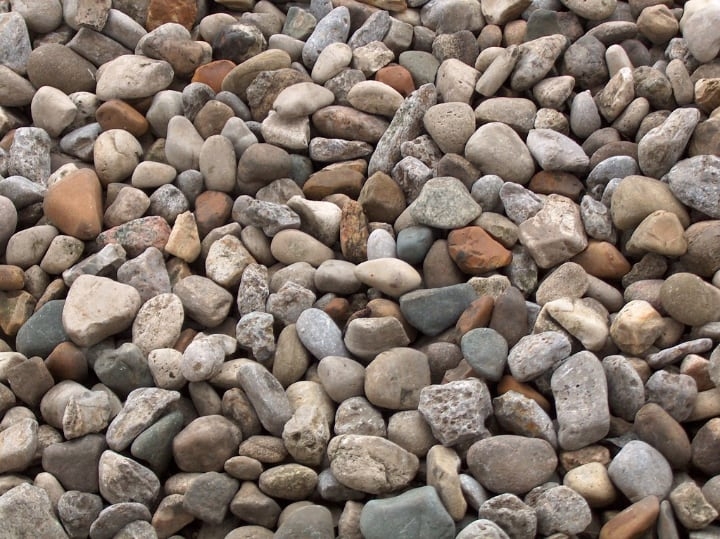 Vary the size of the rocks you choose—some as big as a trunk, others smaller than a jewelry box.
Important: Using alabaster in landscaping is a big no-no as it wears away easily in the rain.
Step 4 - Start Building
A solid, sturdy, and well-prepared base is key to a good rock garden. So before you start placing the rocks and plants, dig about a foot into the ground.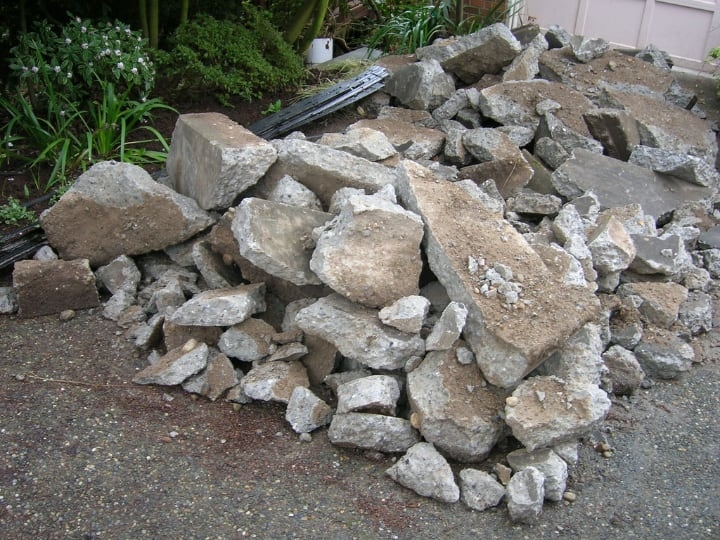 Pour in a layer of coarse rubble or broken bricks. This will help establish a solid foundation to fill with heavy rocks and also promote drainage.
Step 5 - Lay the Stones
This step involves heavy work, and heavy work is better done together. So get your family members or friends to help you out. Consider the following when laying the stones:
Build the garden in tiers—wide at the base to narrow at the top.
Place the largest rocks at the bottom for a strong foundation.
Add smaller rocks underneath to secure them.
Arrange the rocks as if they are naturally rising out of the ground.
Tilt them slightly backward—this will encourage water to run off the rocks.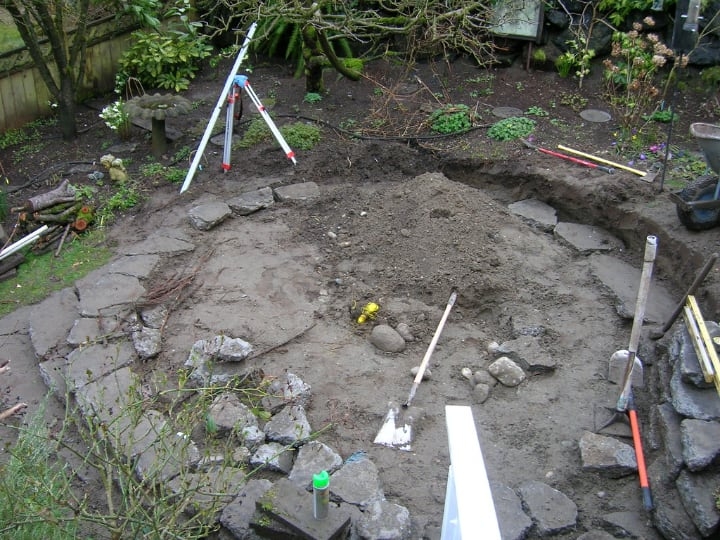 Note: Don't try moving what you're not capable of moving. Hire a small loader or tractor for a day to move about large rocks. Use a wheelbarrow for smaller ones.
Step 6 - Layer with Soil
Light, free-draining soil is ideal for a rock garden. Add soil between the cervices of the rocks and into pockets.
Once you're happy with your structure, let it settle a while before you begin planting flowers.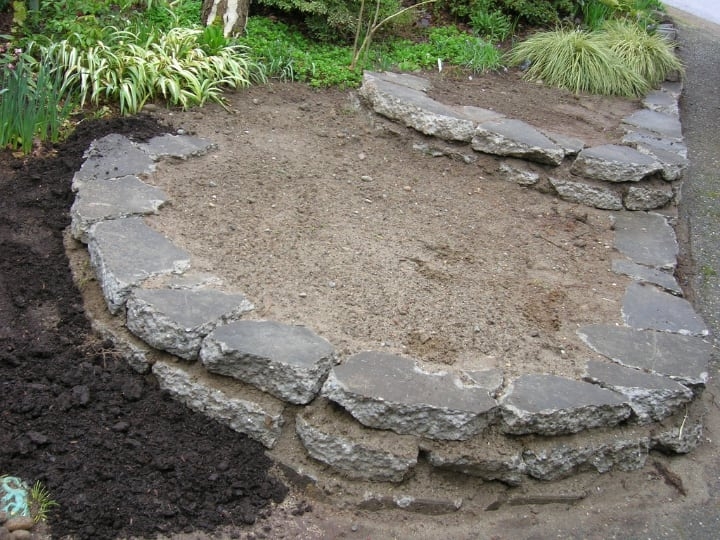 Tip: Nutrient-rich soil will result in unhappy looking plants. Make a soil mix of 50% peat and 50% grit.
Step 7 - Plant the Flowers
While a rock garden predominantly features a rocky landscape, you will need to grow some plants to add color and life to your garden. Go for a color theme to add a bit of drama (the good kind) to your garden.
The crevices between the rocks can be planted with bulbs and seeds. Small, drought-tolerant plants tend to do well in a rocky landscape. Think of plants like daffodils, yarrows, and tulips.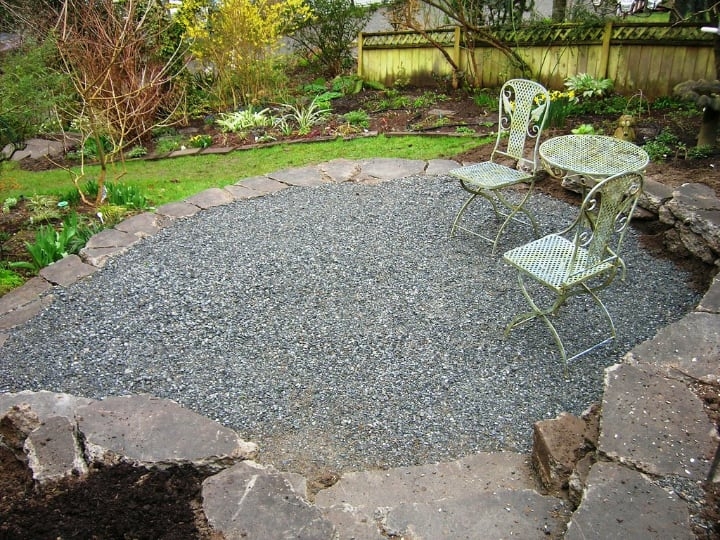 You can also use some vines and creeping plants to soften the rocky edges. Cacti and succulents may also be tucked in here and there.
Once you are through with planting, add a layer of gravel or grit to help retain moisture.
Tip: Bigger plants go well with bigger rocks and smaller plants with smaller rocks. But remember to avoid dense planting.
Step 8 - Add Extra Elements
You may want to incorporate a pathway in your garden. Use stepping stones or river rocks to make it look more natural.
Add garden benches or flat-topped boulders to rest upon and enjoy the view. You can also display ornamentals like stone sculptures and old pieces of pottery.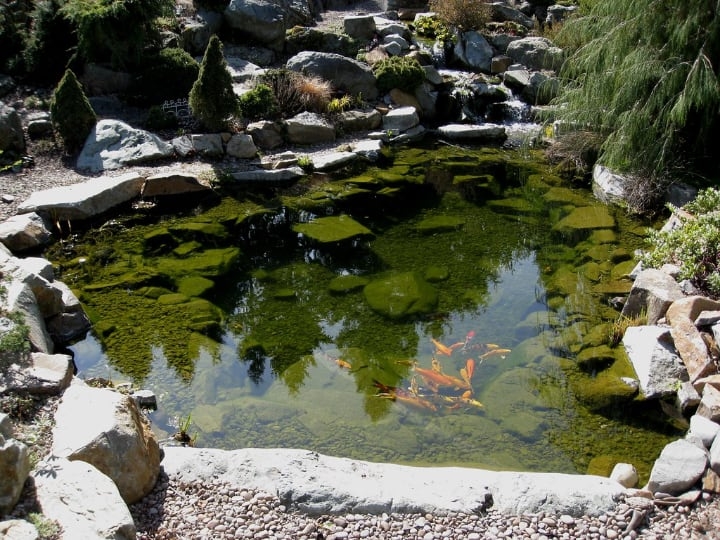 Also, how about a waterfall or a little stream running through the rocks? Few things are more relaxing than the sound of running water.
You will require a water pump to get the water back up to its source, though.
Tip: Consider also adding a small pond or a stream. You may even add a goldfish or two to your pond. Unless you got a cat?!
At the end of the day, water features can make your rock garden so much nicer. Here are some popular water features that can inspire you.
[amazon bestseller="water features for garden" items="3"]
Step 9 - Keep an Eye Out for Problems
Thankfully, you don't have to wage a constant battle against pests in your rock garden. Even so, here are a few things to keep in mind for a thriving rock garden.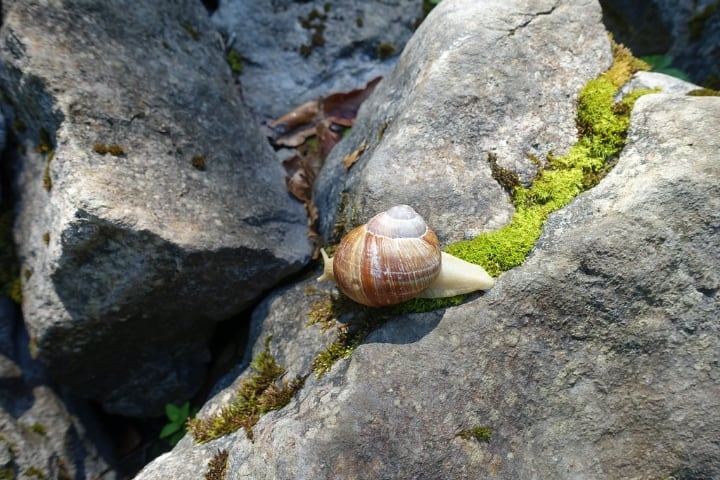 Slugs and snails are a serious pest of many rock garden plants. They are attracted by damaged leaves rather than healthy ones. So clear away dead or damaged leaves.
Greenfly and blackfly may appear in summer. Make sure to spray a mild insecticide.
Caterpillars may eat delicate rockery perennials. Pick them off to avoid damage to the leaves.
Sparrows, blackbirds, and bullfinches may attack your rockery in the hunt for grubs. They are generally attracted to primulas, crocuses, and cushion-forming plants.
5 Tips to Rock Your Garden
So, now you know how to build a rock garden, and perhaps you're already planning out the design in your head—where the rocks will go, where the plants will be tucked in.
But just how to make your garden stand out?
With some careful planning, you can bring a natural, rugged beauty to your garden. From a relaxing desert oasis to a modern artsy fixture, take a look at these tips to rock your garden.
1.

Get Lost in Alice's Wonderland

Create a whimsical garden based on Lewis Carroll's fantasy novel. For this, plant bold, colorful flowers like hibiscus, roses, or dahlia and paint striking mushrooms on flat-faced rocks.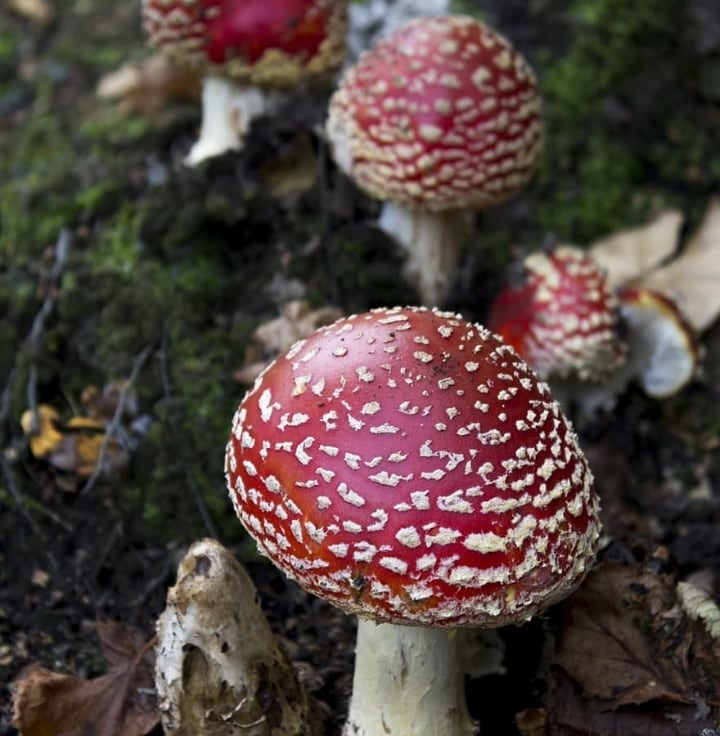 Idea: Place teacups and pots, cards, and perhaps a hat atop a small table.
2.

Build an Alpine Arrangement

Pushed for space? Or just want to build a stylish low-key rockery? Create a low-maintenance alpine rockery with small, slow-growing plants.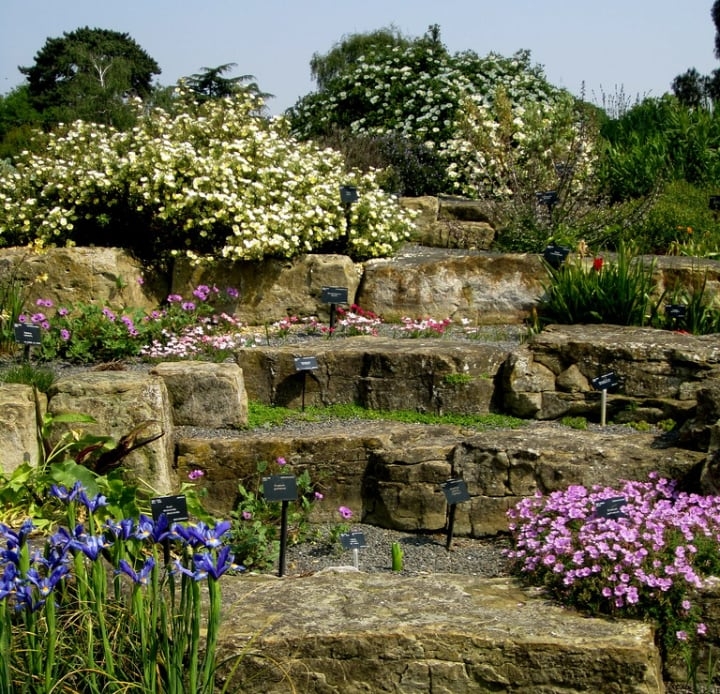 Throw in flowering alpines like little plum, fairy's thimble, and grape hyacinth to contrast nicely against the grey stones.
3.

Go for a Contemporary Design

Bring a contemporary element to your landscape using geometric patterns to complement a modern-style house.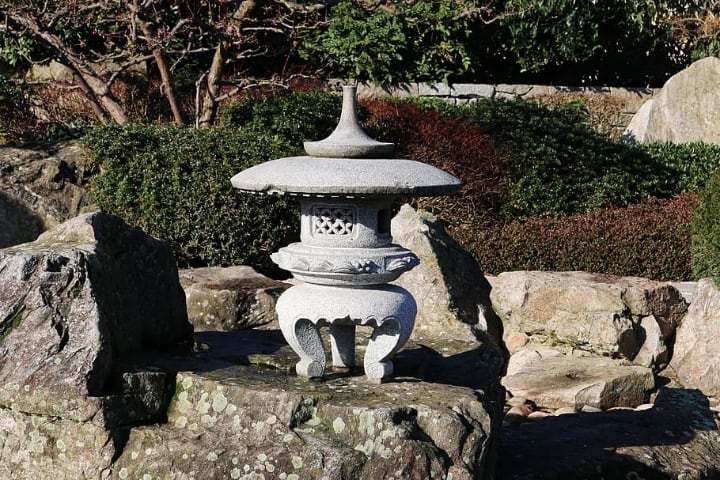 Be minimalist, stick with a color palette, and add a modern art sculpture as a centerpiece. Grow succulents in your arrangement for a clean finish.
4.

Build an Oasis of Tranquility

Turn your rock garden into an oasis by adding a cozy and tranquil water feature.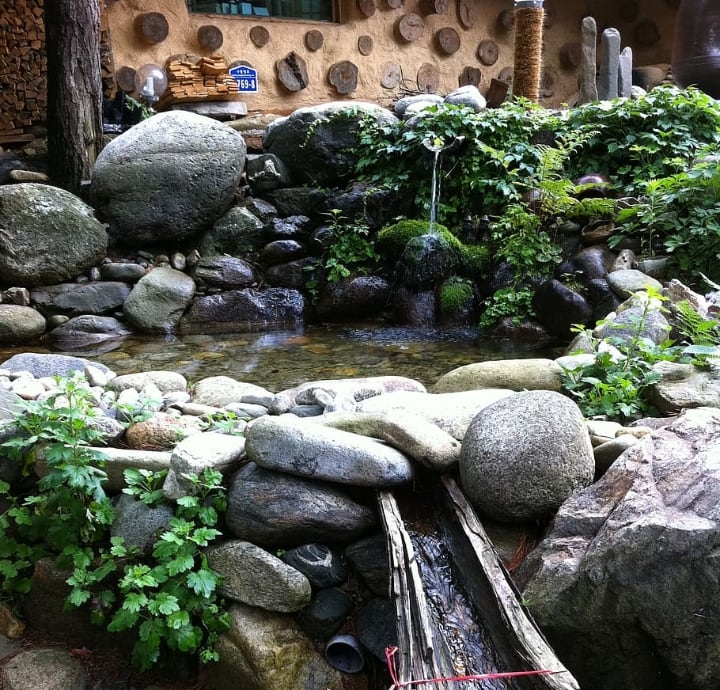 Plant everything from flowers to fruit trees around it for décor and fragrance, and mix it with stones and other natural elements.
5.

Set a Stone Seating Area

An outdoor stone seating is both pretty and practical. You'll only have to manage the moss and the foliage around it.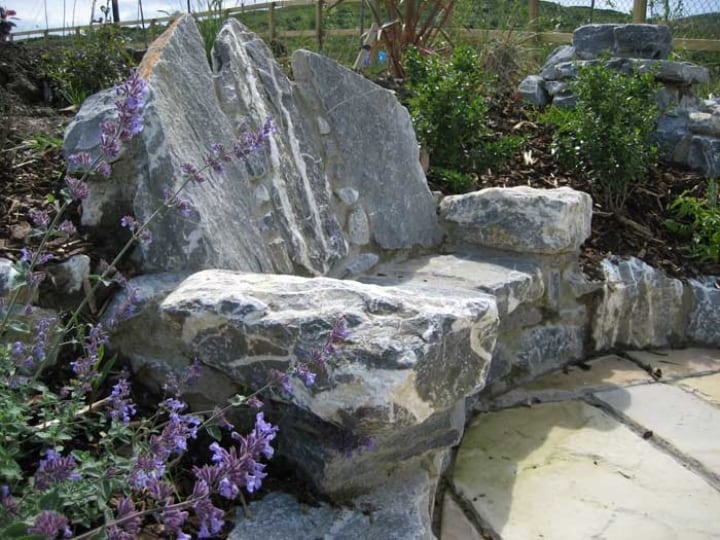 Use large, flat-faced stone slabs, place colorful cushions for comfort and you've got yourself a piece of nice, weatherproof garden furniture.
Best Rock Gardening Plants
Bright, colorful plants can help elevate the beauty of the rocks in your garden. The best rock gardening plants are those that don't mind poor soil and drought.
Grow your plants in the cracks and crevices of stone, but make sure not to overcrowd them. Here are some of the best rock gardening plants.
Yellow Alyssum (Aurinia saxatilis)
This is a low-growing, spreading plant that grows in small clusters of yellow and is great to brighten up your garden.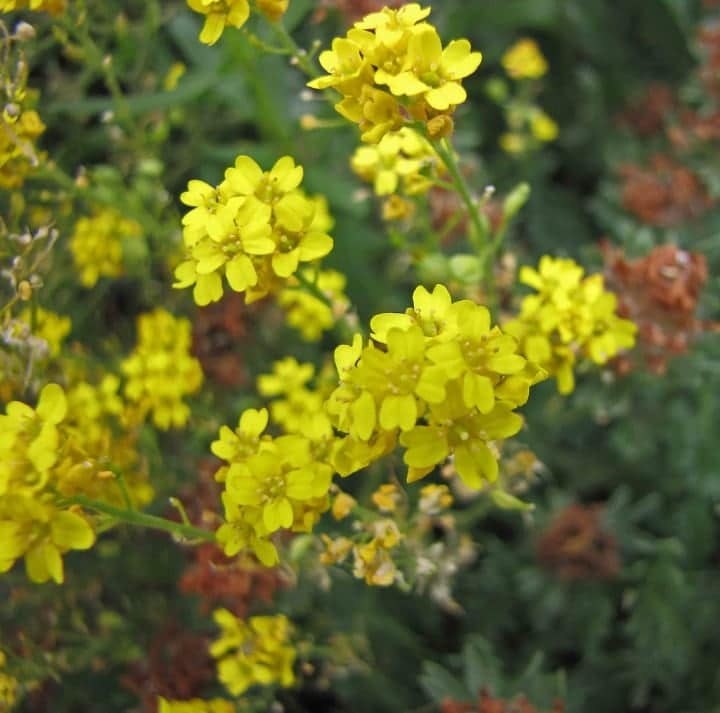 Rock Cress (Aubrieta deltoidea)
This attractive creeper grows masses of cheerful purple, pink, or white flowers in spring. Use it to border your rock garden or dangle down over a stone wall.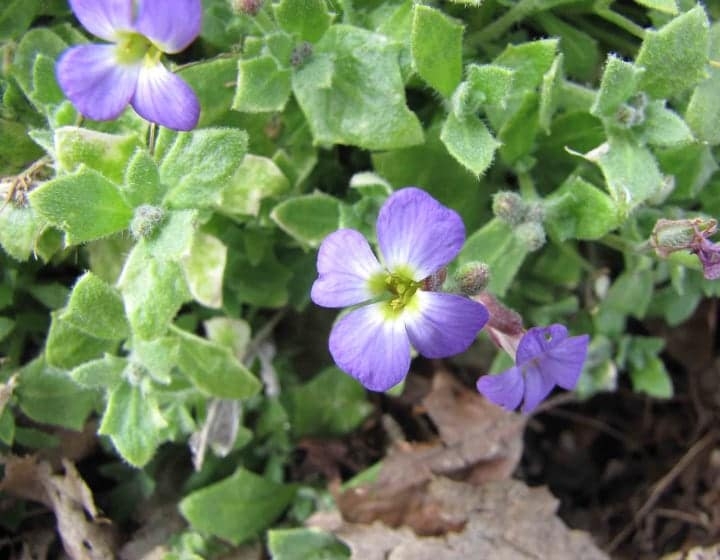 Bonus: the flowers and leaves of this plant are edible!
Blue Fescue (Festuca glauca)
An ornamental grass, blue fescue can add texture and color to your garden. It produces blue-tinted foliage and yellowish-green flowers in late summer.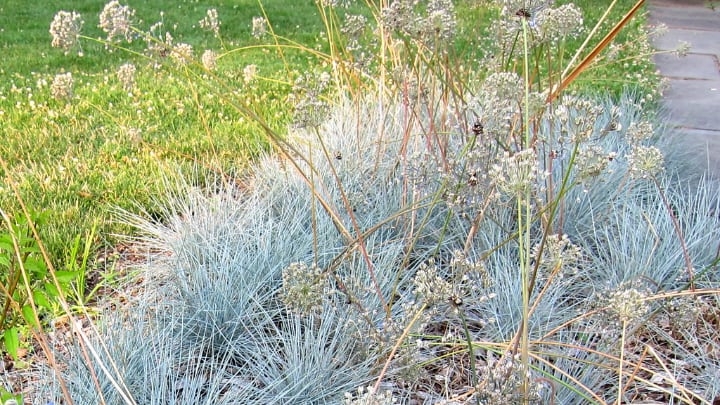 Ice Plant (Delosperma cooperi)
This is a virtually indestructible plant. It's resistant to heat, drought, and poor soil. You can use it as a spreading ground cover or simply tucked in between boulders.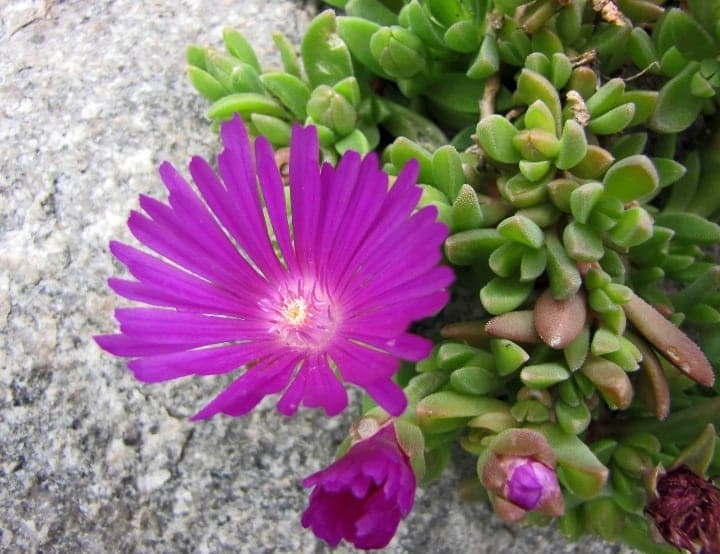 The plant makes daisy-like blooms in purplish-pink, yellow, cream, orange, or red all summer long.
Hens and Chicks (Sempervivum tectorum)
This succulent comes in a wide assortment of shapes, sizes, and colors. It produces rosette clusters and can be tucked into even the tiniest nook or cranny of your rock garden.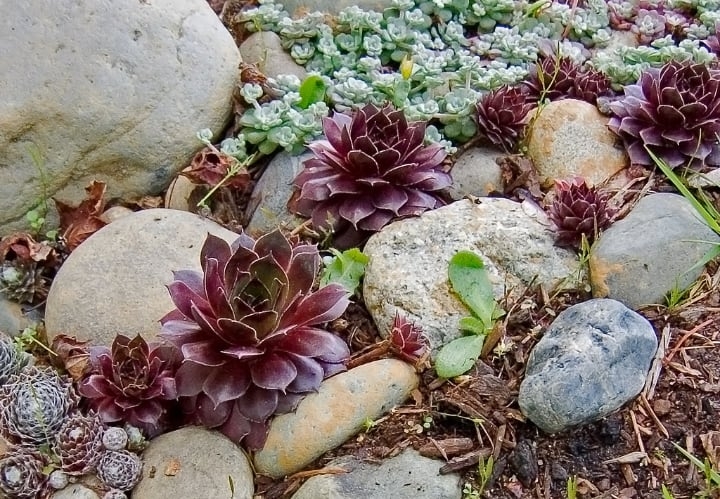 Choosing rocks for your garden can be as fun as choosing the plants. Remember that landscaping stones serve both aesthetic and functional purposes. Here are the best rock gardening stones.
Best Rock Gardening Stones
Choosing rocks for your garden can be as fun as choosing the plants. Remember that landscaping stones serve both aesthetic and functional purposes.
Here are some of the best rock gardening stones.
Crushed Gravels
Gray colored crushed gravels are sharp and irregularly-shaped. You can use them as base rock or along the edges of a walkway.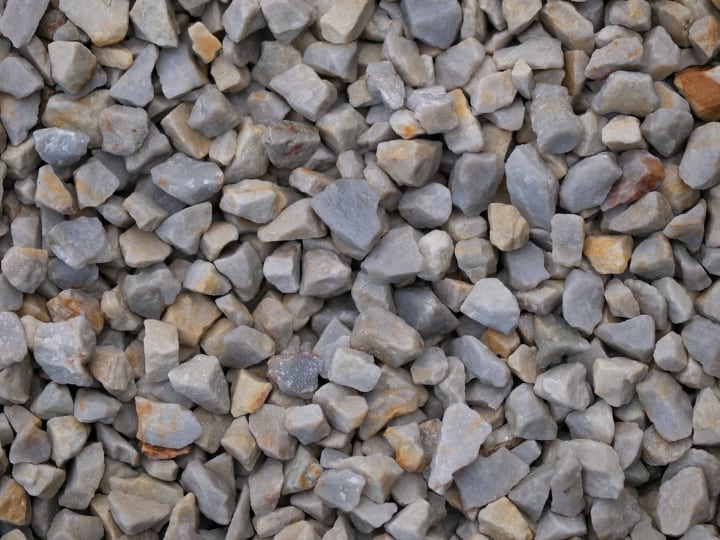 Tip: Make sure not to use them in areas you will want to walk barefoot.
Pea Gravels
These tiny gravels come in a wide range of colors—from white to dark brown. They look like naturally polished spiritual stones and can be used to cover the pathways.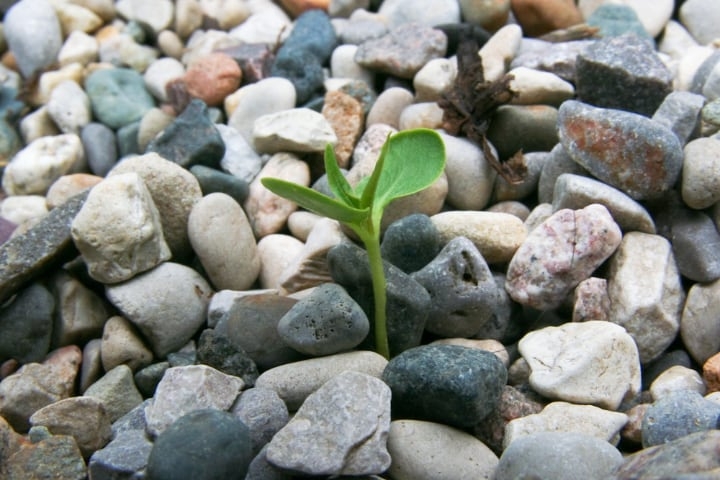 River Rocks
You can use these smooth rocks as decorative pieces in a water feature or as a pretty border. Don't mulch plants with river rocks—they retain heat from the sun and can burn your delicate plants.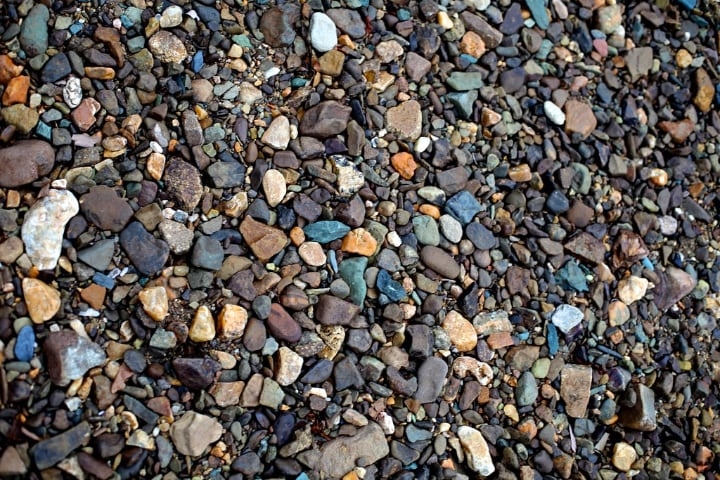 Lava Rocks
Lava rocks are porous and light, offering good drainage. The bright red color of lava rocks can complement the colorful plants in your rock garden.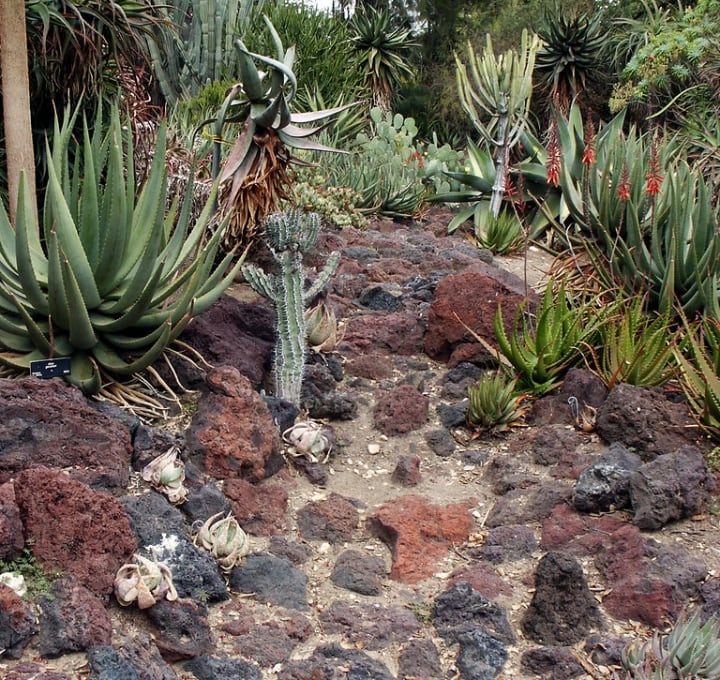 Flagstones
Flagstones can be used as stepping stones in your rocky landscape. They are smooth and long-lasting.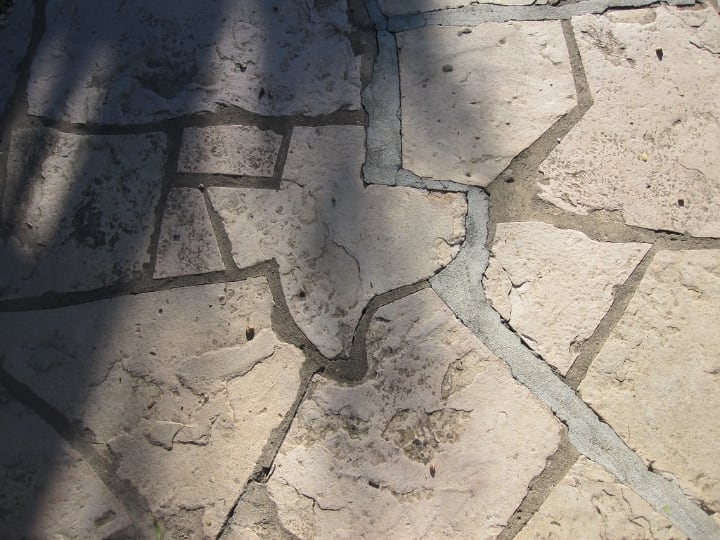 How to Maintain Your Rock Garden
Here's the good news—you don't have to slave for hours to keep your rock garden looking great. Once established, it will need only a bit of raking, pruning, and watering.
Follow these essential rock gardening tips for a well-maintained rock garden.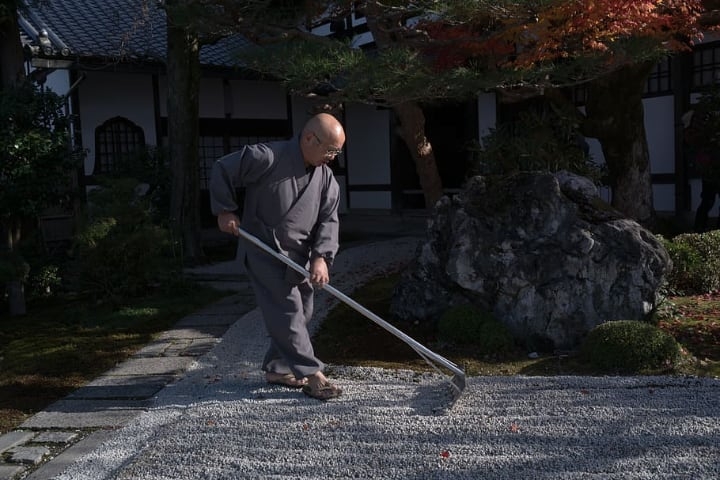 Remove debris: Get rid of those pesky, windblown leaves using a rake.
Weeding: Weeds can uproot rocks or stones and cause tripping hazards. It's best to use a preventative layer underneath the rocks.
Smoothen the gravel: Uneven gravel is an eyesore so make sure you even it out without hurting your plants.
Water occasionally: Water your garden once in a while, but deeply. Avoid overwatering as it may cause root rot.
Stray stones: You may have to put wayward stones back into place now and then.
For even more tips on making a great rock garden, there are a bunch of in-depth books around. You may want to try them out.
Rock Gardening Frequently Asked Questions
Rock gardening can instantly revamp your landscape. It allows for individual style, texture, and diversity to be added to your garden space.
But before you start rock gardening, you may want to quickly run through some of these questions. They will help smoothen the "rocky" road to rock gardening.
Rock Gardening: Back to the Zen Age
The history of rock gardening can be traced back to ancient Japanese Zen culture. Modern-day gardeners are recreating these peaceful and grounded gardens to invoke the natural world in urban areas.
The unique arrangements of rocks, sand, moss, and plants can add a Zen-like magnetism to your space. So why not create your own spiritual retreat in your yard to help you relax and calm down?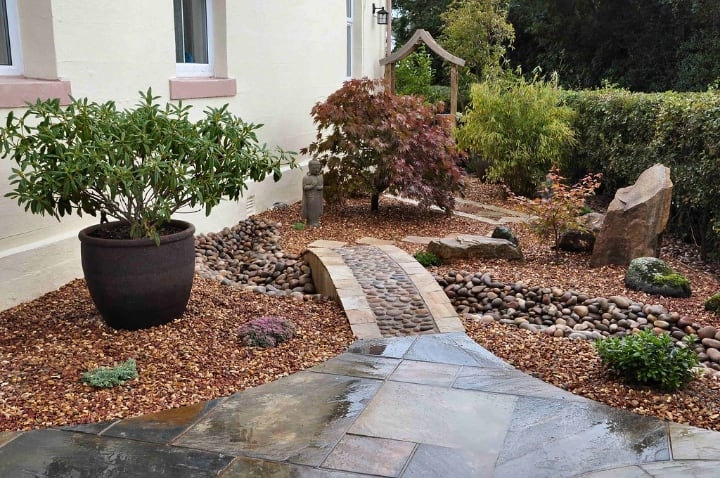 Rock gardens can relieve stress, improve concentration, and enhance creativity. And if you don't have enough space outdoors, you can also create a mini Zen garden for your tabletop.
If we made the rock gardening experience easier for you, share it with others so they may reap the benefits too!
And if you have more questions, the comments section is yours. Happy gardening!