Rattan garden furniture is a patio classic that's helped to create wonderful garden moments for many people around the world. If you choose rattan furniture, you choose a style that's not going to become outdated anytime soon.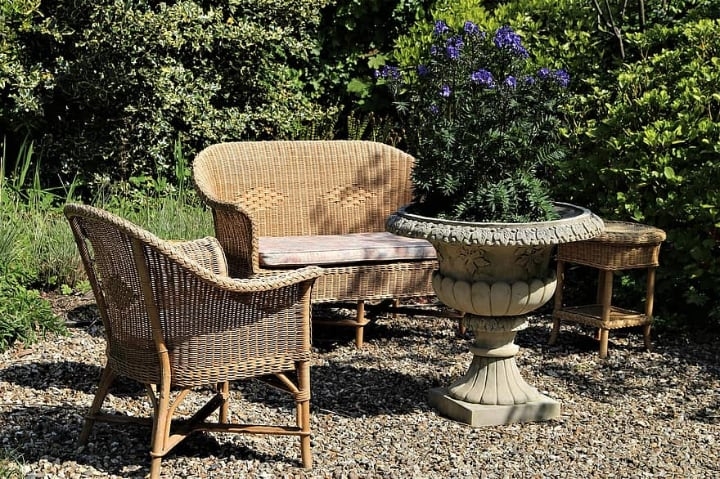 In this article, we'll cover all the basics about rattan furniture and share with you buying tips and ideas to help you make an inspired choice while staying within your budget. Actually, you may even end up saving money!
Ready when you are!
Why Rattan Garden Furniture?
Wood garden furniture is for many the definite choice when it comes to creating a beautiful and inviting patio or deck. But wood furniture can be costly.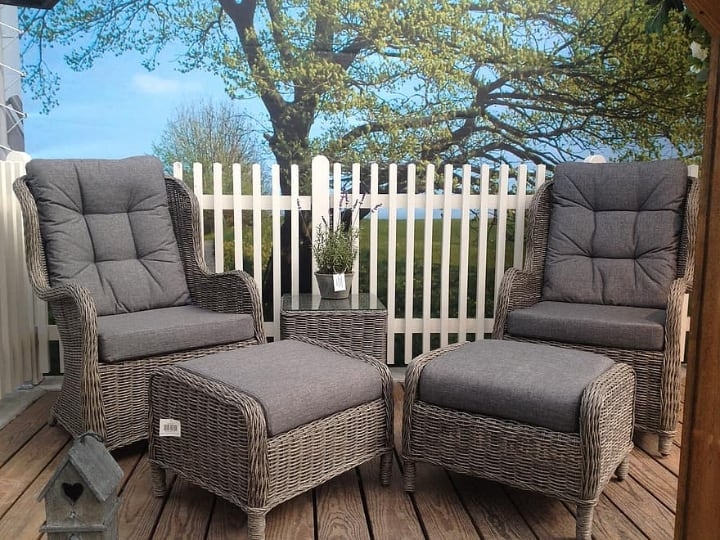 If you want to give your patio an exquisite look without breaking your budget, then a good alternative is to use rattan garden furniture.
Rattan furniture is durable, has a timeless look, and is easier to move around and store compared to metal furniture of comparative size.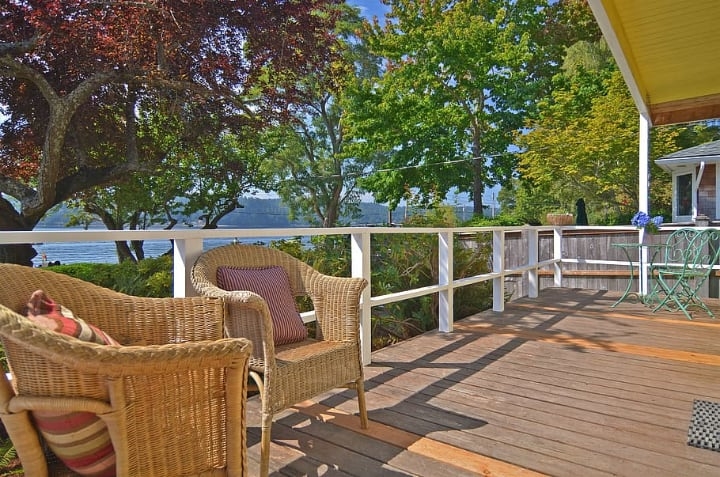 And according to us at least, it looks a lot better than garden furniture made from synthetic materials that try to imitate it. Not to mention it's also environmentally friendly if it's sourced properly.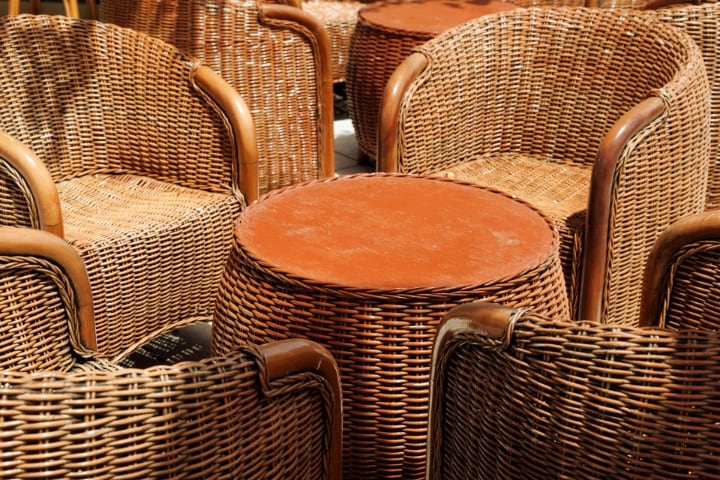 Did you know: When you trim rattan into sections, you can use it as wood to produce furniture. Like wood, you can stain and paint rattan so that you can give it various shades and styles.
Actually, though, rattan is a climbing palm that comes from Africa, Australasia, and Asia. It's a material widely used to make handicrafts and pieces of pieces of furniture.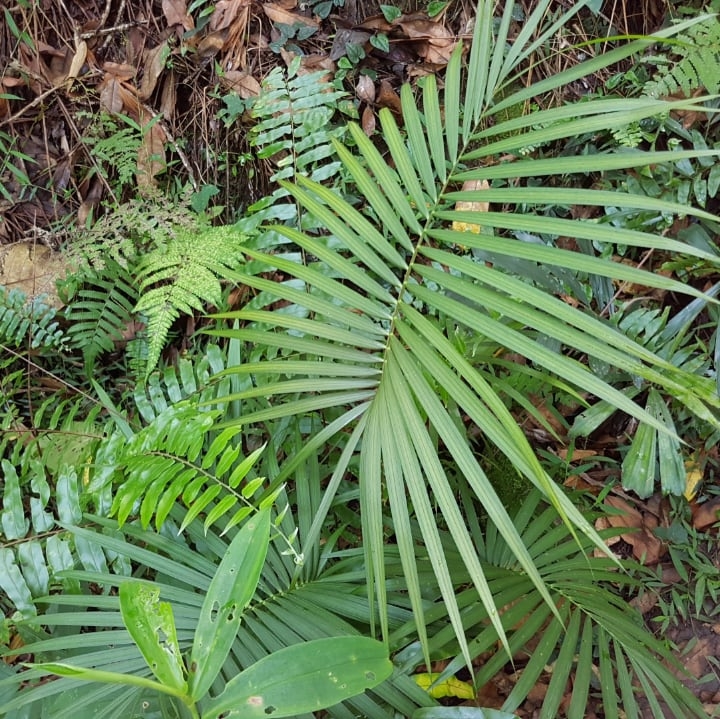 When it matures, rattan is similar to a pole. Its thickness ranges from 1 to 3 inches. However, rattan is different from a bamboo pole because of its tough core which results in its being strong and resilient.
Fact: Rattan is made from a climbing palm and woven together. It's durable, weather-resistant, and can be painted different colors.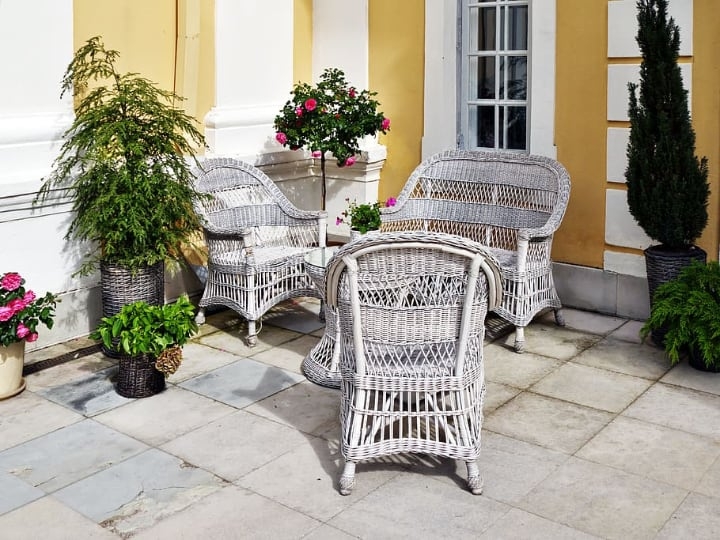 Upon harvesting its core and vertical grains, it is then trimmed to small portions and steamed. Its peel, which is the outer skin of the pole, is mainly used in combining the furniture joints.
No wonder then than rattan is a popular choice for many environmentally-conscious gardeners who are designing or upgrading their backyard.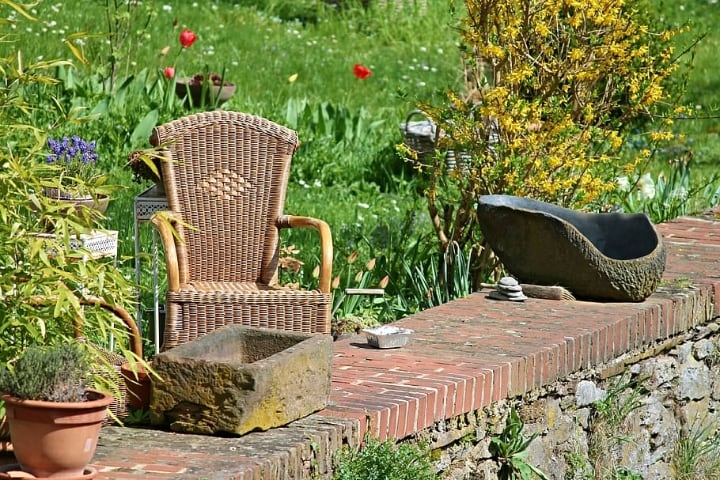 What's the Difference Between Rattan and Wicker Furniture?
You may hear people, even retailers, use the term rattan and wicker interchangeably. True, these may look similar, but there are notable differences.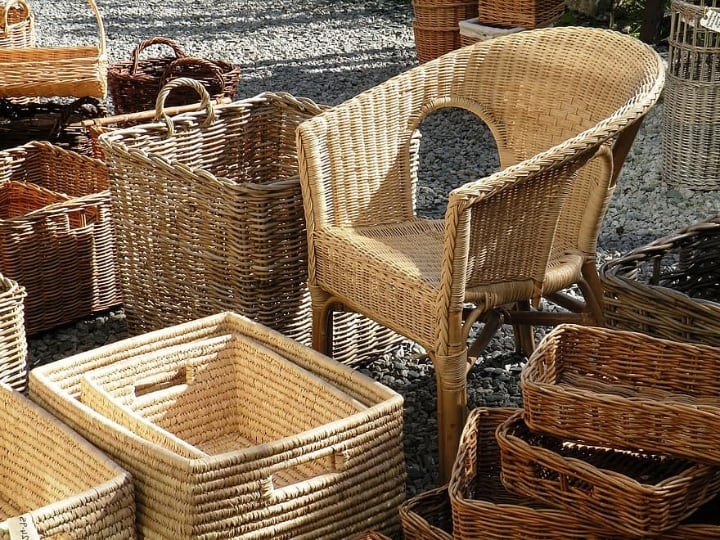 As mentioned earlier, rattan is a kind of vine that is a close kin of the palm tree.
On the other hand, wicker is not a tangible raw material but the end result of a traditional method used to produce goods out of willow, straw, bamboo, and in some cases rattan core.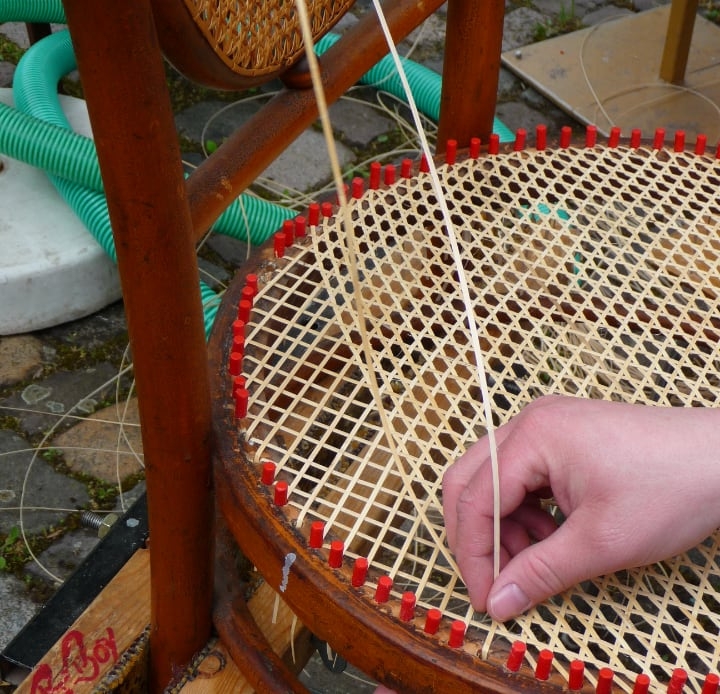 During this process, the specific material is wet so that a person can quickly weave a wicker style furniture.
What further adds to the confusion is that right now, manufacturers also use synthetic materials in producing both wicker and rattan style garden furniture.
Is Rattan the Same As Bamboo?
Just to be clear here, rattan and bamboo are different. They are both sustainable materials, but they come from different plant species.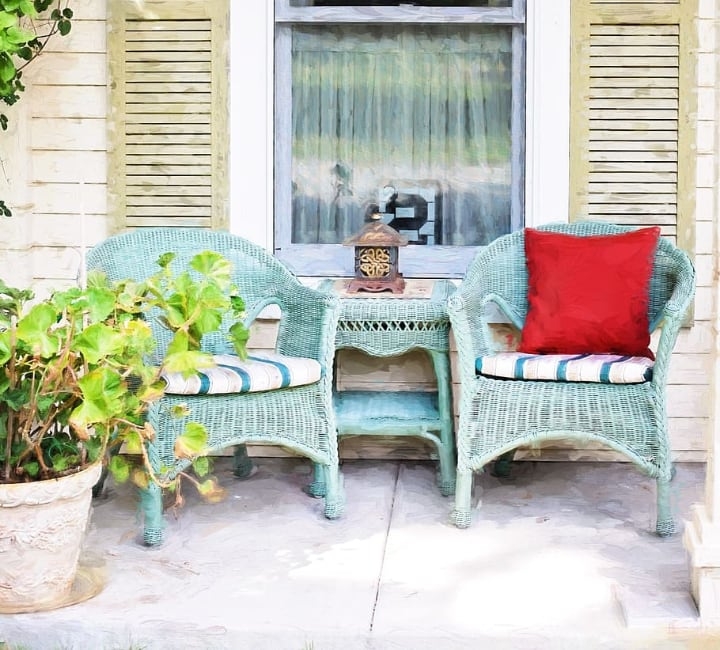 You can't bend bamboo while rattan is pliable. Also, while rattan is strong, bamboo is hollow in the middle.
Tip: You can easily check if your furniture is bamboo or rattan by seeing if the canes are bent. If yes, then you have rattan furniture.
Rattan Garden Inspiration
Again, with rattan as your furniture material, you will not run out of gardening design ideas anytime soon.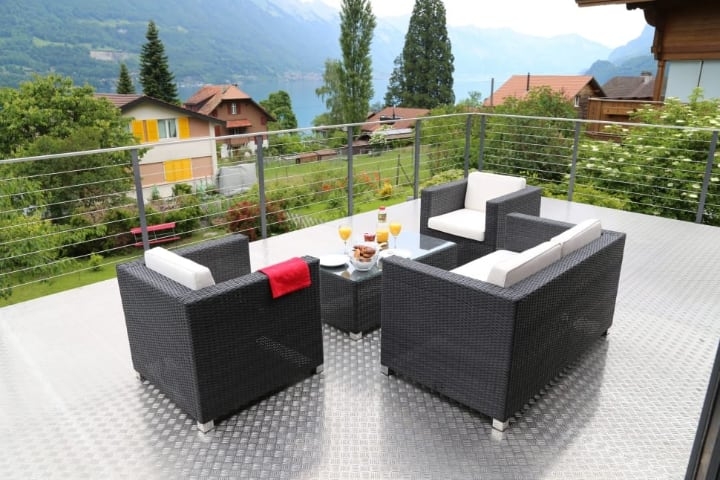 Whether you choose a simple arrangement for you and your loved one or a large one for the entire family, you can integrate your rattan garden furniture into pretty much any design and arrangement.
Take a look at a few of our gallery of rattan garden furniture ideas and let them inspire you to create a peaceful corner for yourself at home that you'll love returning to each time.