Those dealing with limited space either have a cramped and disordered home, or the opposite: a well-designed interior through the use of space-saving furniture. The former will, sooner or later, cause you anxiety from physical clutter while the latter will give you peace of mind since your space is small but orderly.
One game-changing furniture that a lot of families favor is the well-known daybed with pop-up trundle. Parents, children, and guests can all benefit from this innovative piece of furniture. Not only does it free up space, but it also offers remarkable functionalities for everyone at home. It's no wonder that trundle daybeds are much in demand.
Whether you're looking to free up space in your living room, bedroom, or office, a trundle daybed will serve you well. Here are 8 ultimate reasons why you should get a daybed with pop-up trundle
1. Ideal for small spaces
One obvious reason why people opt for a daybed with pop-up trundle is its space-optimized design. If you don't have enough room to accommodate two separate sleeping spaces, a trundle bed is a perfect solution since it occupies less space. It can also be a practical option if you often have guests or sleepover parties but don't want the space to feel cramped during the day. At times of need, simply pull out the bed or hide it underneath the daybed when not in use to maximize floor space.
2. Storage capabilities
Besides providing an additional sleeping spot for your guests, some pop-up trundles can be used as a storage space as well. Since the trundle doesn't come with box-springs, you can easily remove the lower bed's mattress and turn it into a storage drawer. A trundle's storage compartments and drawers are wide enough to accommodate various items such as extra beddings that you want to keep closeby while being easy to access.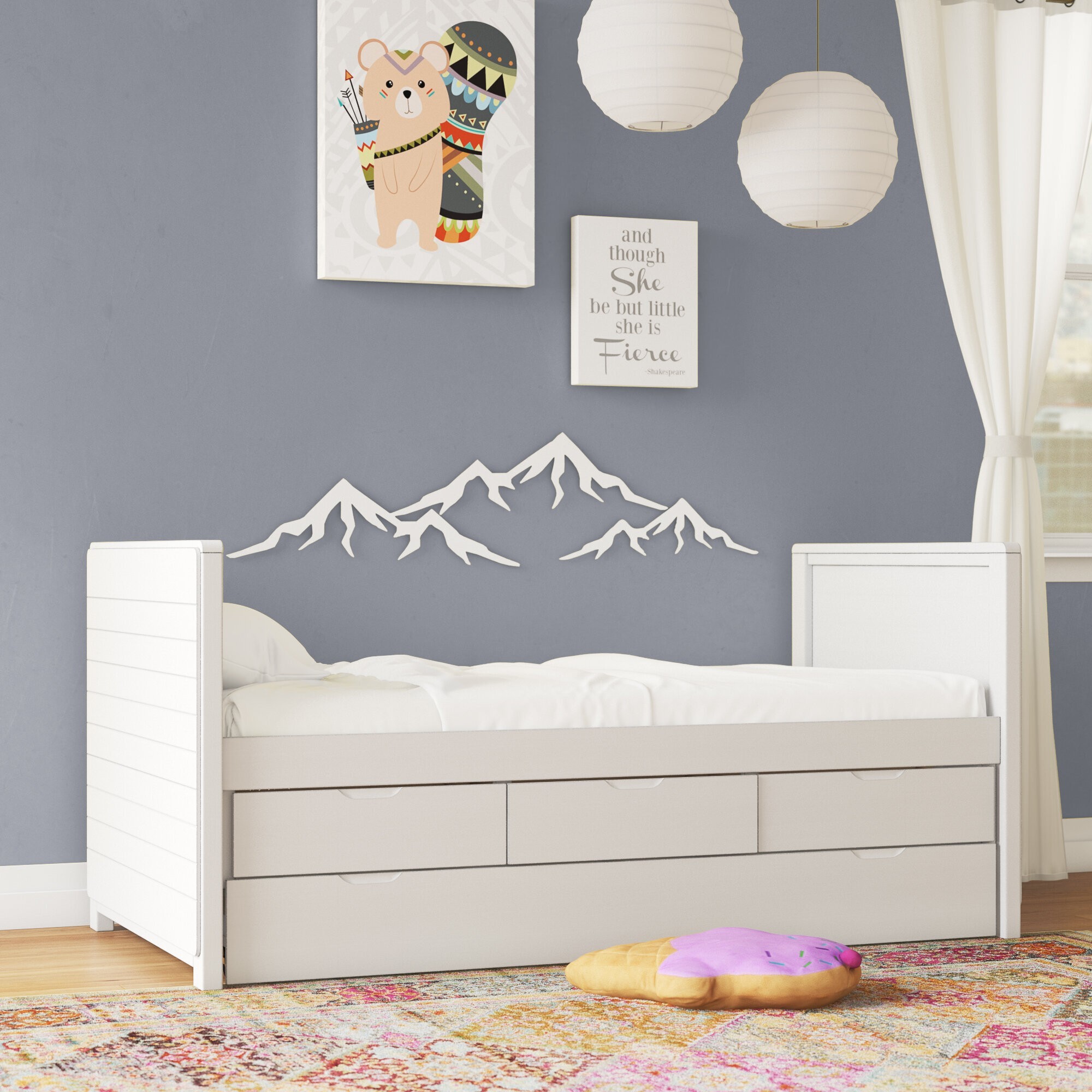 A daybed with trundle has a versatile characteristic that makes it stand out. It can be placed just about anywhere in your home! It's up to you to choose whether you want to place it in the living room, home office, guest room, bedroom, or lounge room. Its half-bed half-sofa design distinguishes it from regular furniture and serves as an aesthetically pleasing focal point for any space you place it in. Moreover, pop-up trundle daybeds are available in a wide selection of designs such as traditional, contemporary, and victorian, so you'll be sure to find one that complements your home's aesthetics. However, keep in mind that trundle daybeds have three sides akin to a couch so they look best when placed against a wall.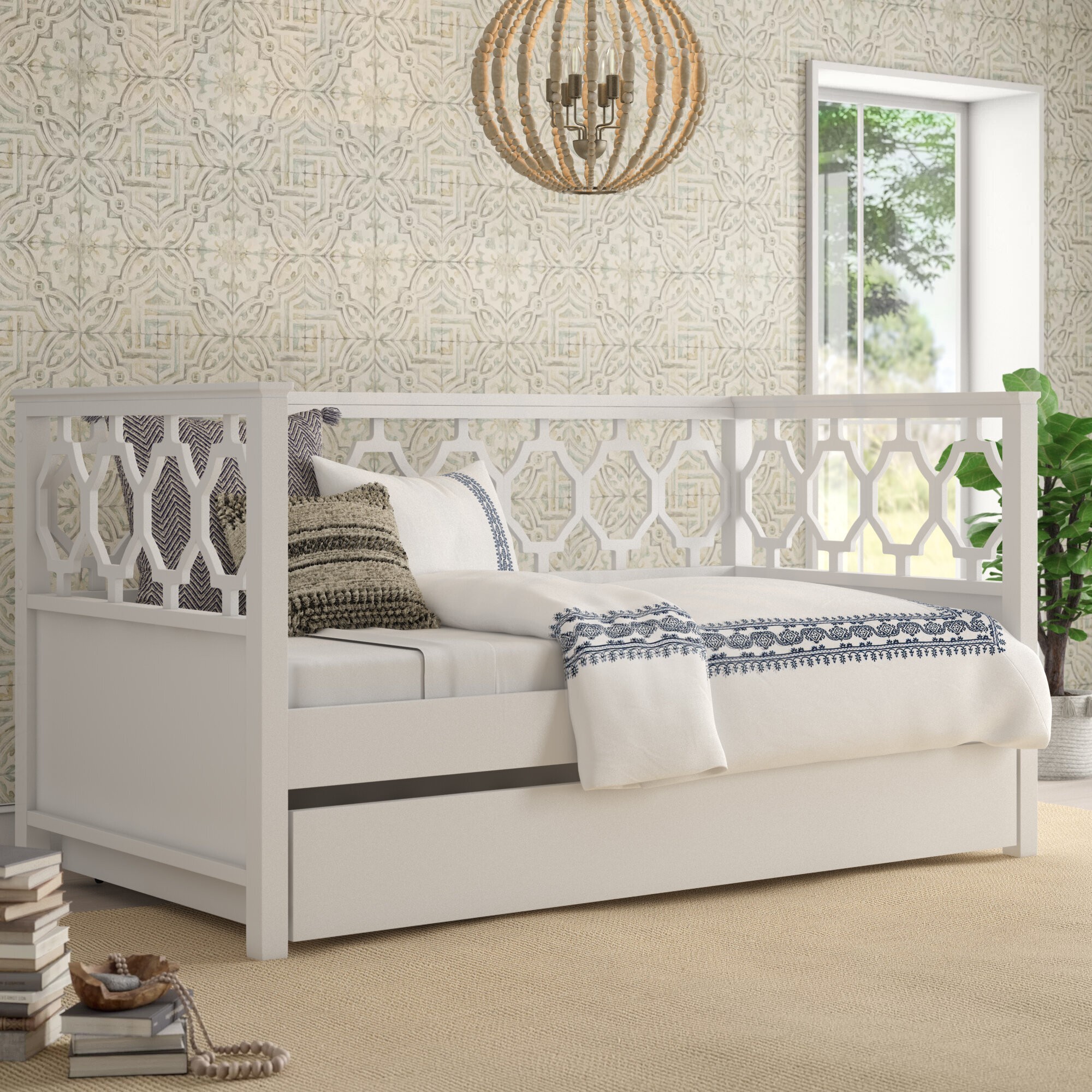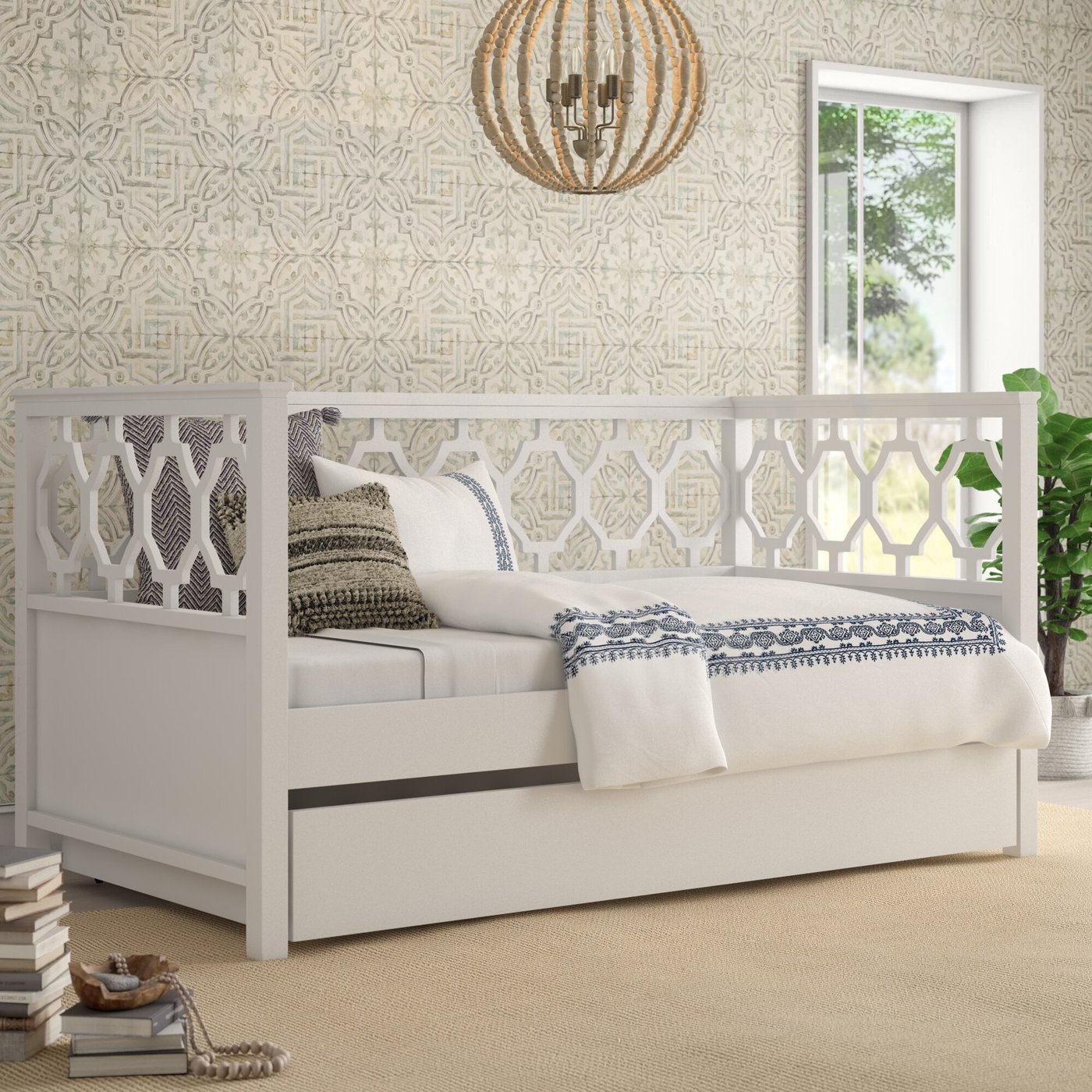 Pop-up trundle daybeds allow great flexibility in terms of usage. Apart from providing two beds in one, some people choose to get creative with their limited space and use their daybed as a sofa too. Simply add throw pillows to turn your trundle daybed into an attractive sitting place.
Some trundle daybeds give you the option to decide how you want the trundle to be displayed when pulled out. You can either keep the second mattress at ground-level or lift it to form a larger bed with the daybed.
As for parents, trundle daybeds are a practical and safe alternative to bunk beds. They're much sturdier, easier to maintain, and are favorable for when your children's friends come over.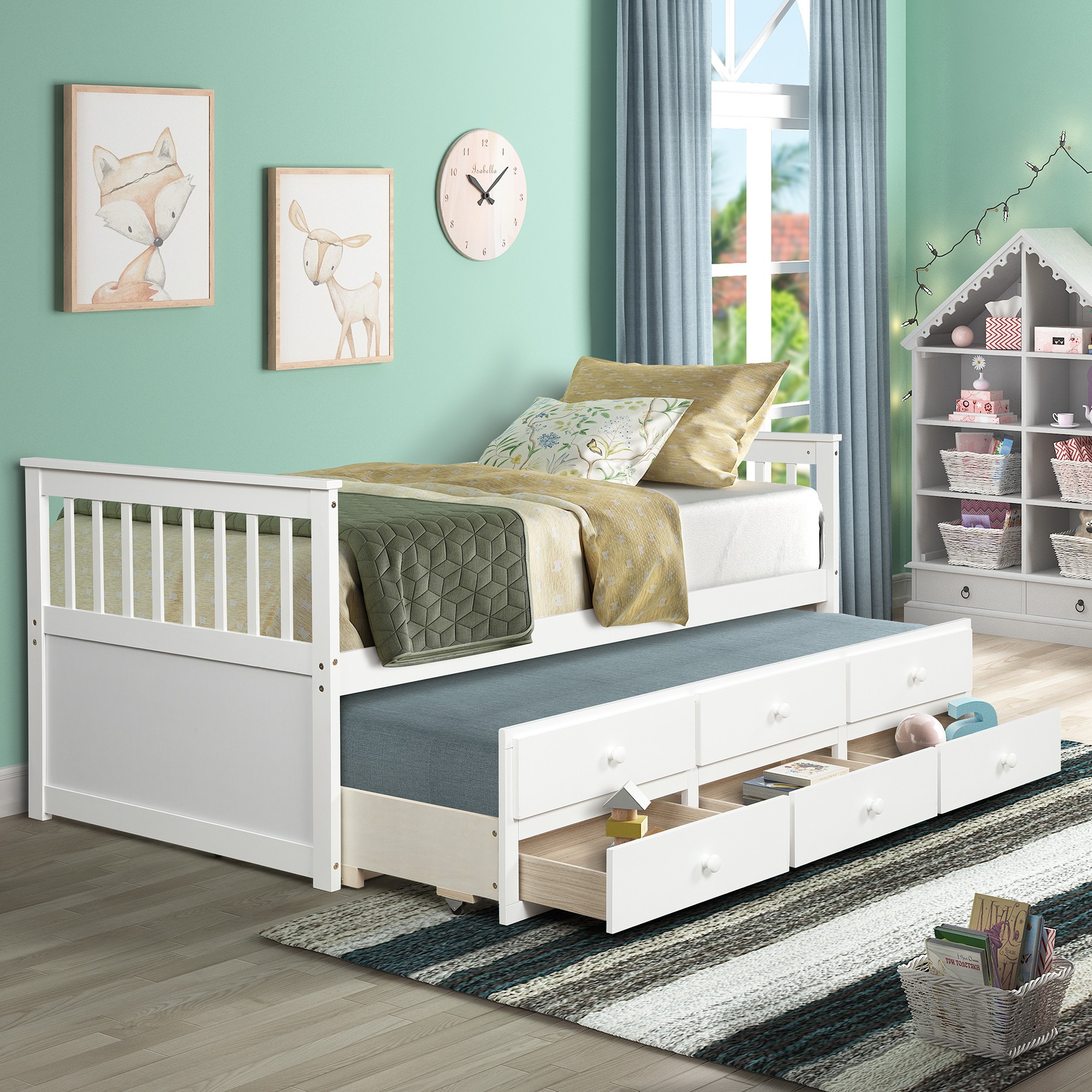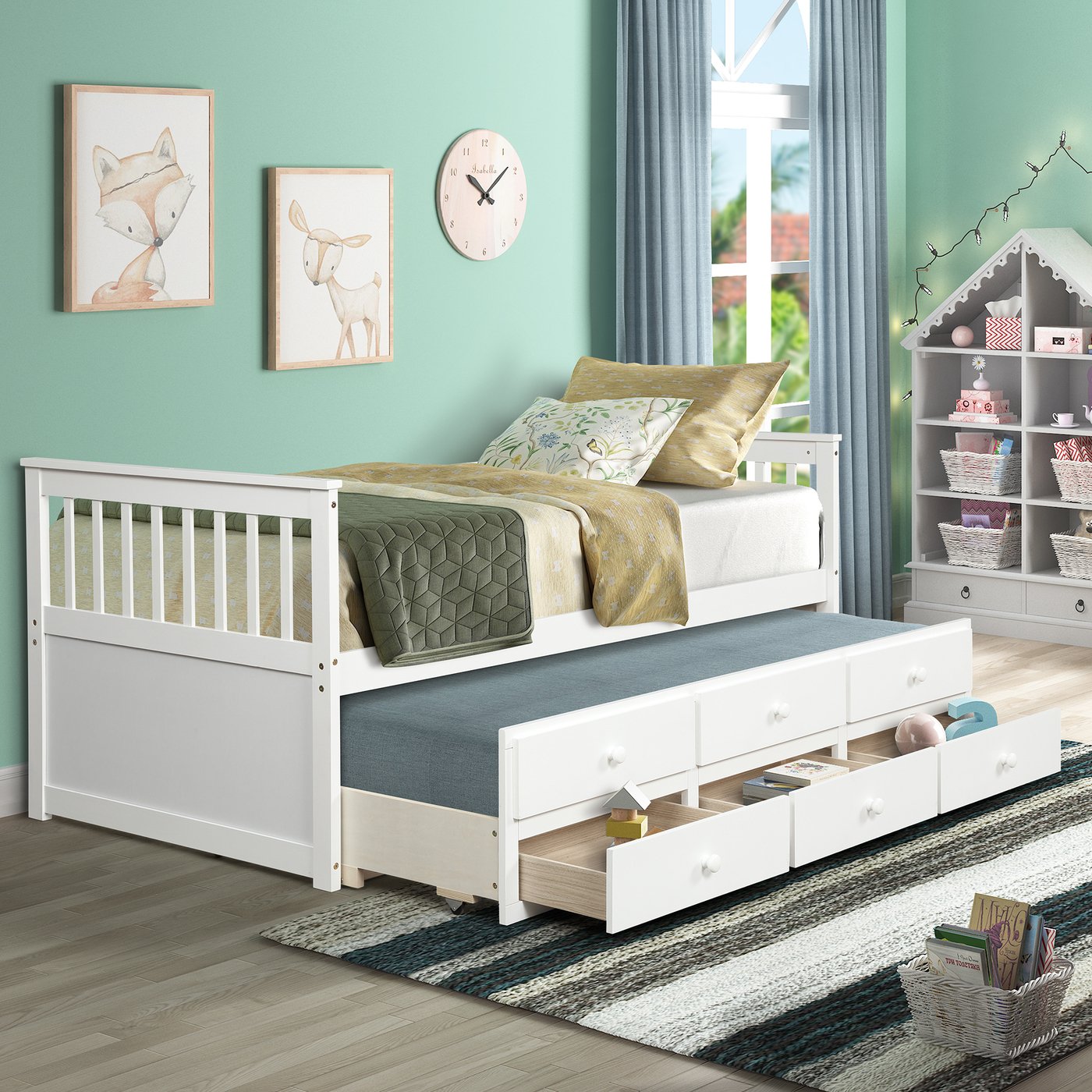 You're not only limited to a single size when picking out a pop-up trundle daybed. They come in various sizes, including twin, full, and queen size. Pick the appropriate size according to who's going to use it and where it's going to be placed. A queen size is ideal if your parents are staying the night while a standard size would be fitting for children.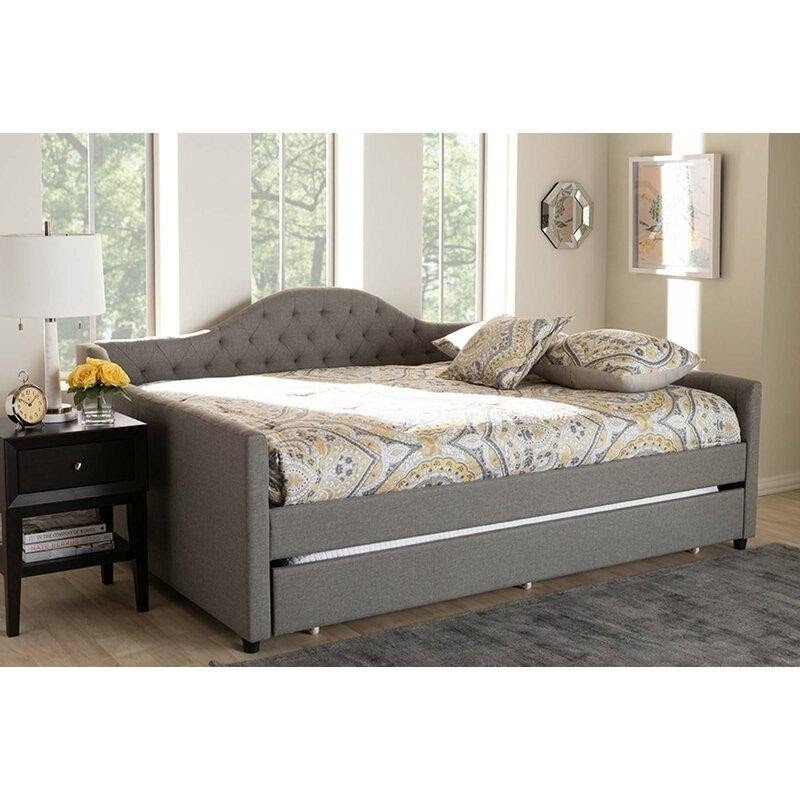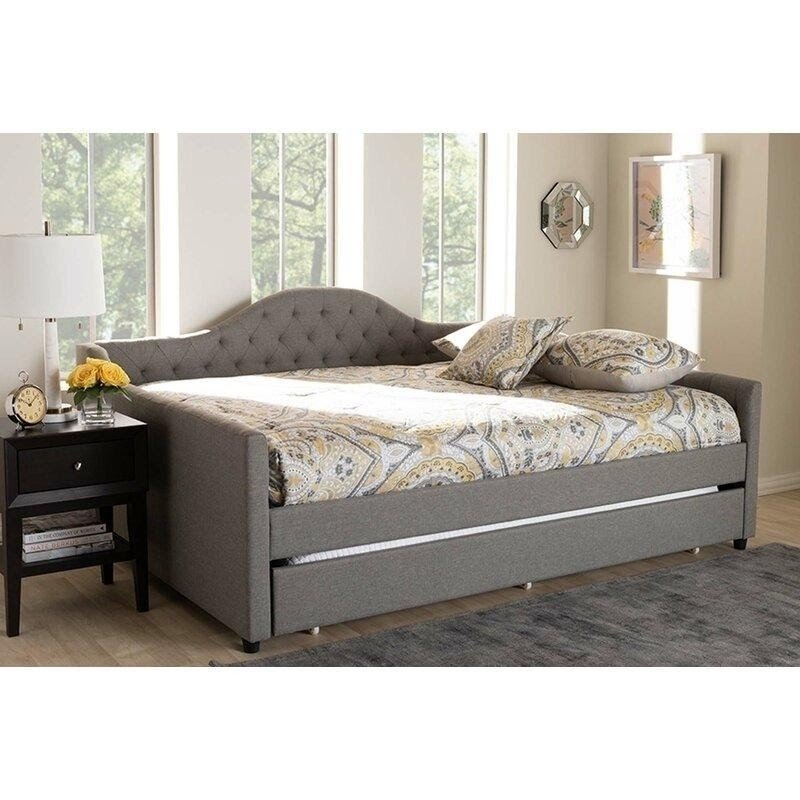 Just like most home furniture, daybeds with pop-up trundles come in a wide range of colors and materials, so you can easily find one that adheres to your current interior design. Wood and metal are popular choices found in many homes, but you can also go for other materials such as wicker or upholstered daybed frame for a unique and eye-catching addition.
It's no surprise that daybeds with pop-up trundles are convenient for growing families, small spaces, and people who want to stand out with their furniture choices. But, on top of that, they're also way more comfortable to sleep on than other options such as inflatable air mattresses and ordinary couches. Their design as a whole combines comfort, practicality, and elegance in one piece.