There's no doubt that every chicken owner wants their chickens to be happy and healthy. If you wish to create the best environment for your poultry, you'll need to choose the right housing for them.
For beginners, deciding on a chicken coop can be challenging. There are plenty of designs and sizes to choose from, but what makes a good chicken coop? Whether you prefer portable chicken coops or stationary coops, there are several aspects that make certain coops better than others.
Keep reading to find out everything you should be looking for when selecting a new home for your chickens. After all, happy chickens equal high-quality eggs!
Security
Your chicken coop must be safe and secure! Don't pick one that can easily be opened by predators, such as raccoons. The coop should provide protection from every side as well as from above. You definitely wouldn't your chicken flying off with a hawk. Since chickens are easy prey for nocturnal predators, you may want to opt for metal door latches or barrel-bolt latches that aren't easy to open. Pick a wire mesh made of a sturdy material such as welded galvanized steel to prevent any animal from breaking the poultry fencing. You should also make sure the wire is small enough to avoid any unwanted rodent or snake from getting in. Every gap or opening should be covered or blocked. A good chicken coop keeps chickens safe from all kinds of dangers.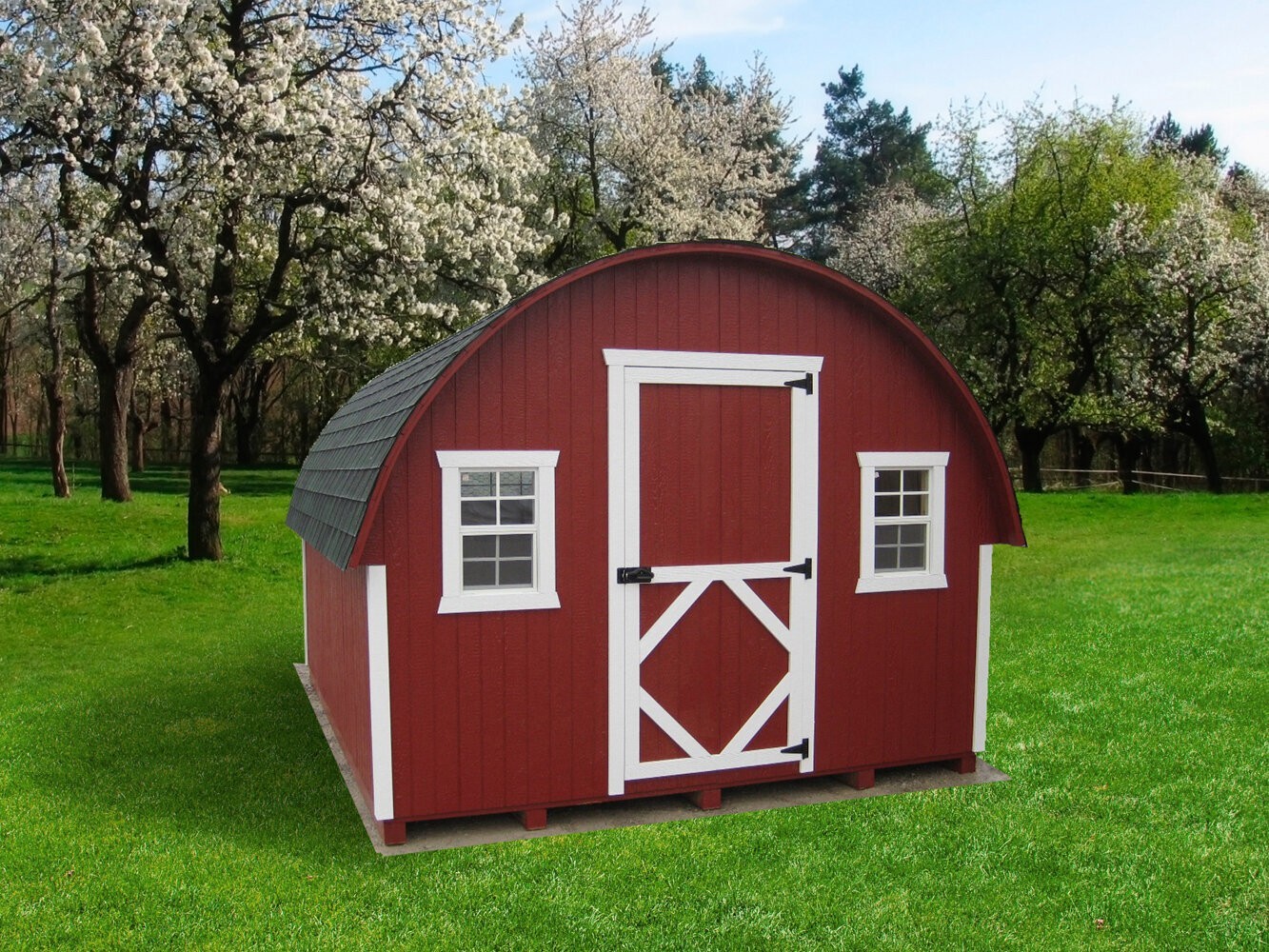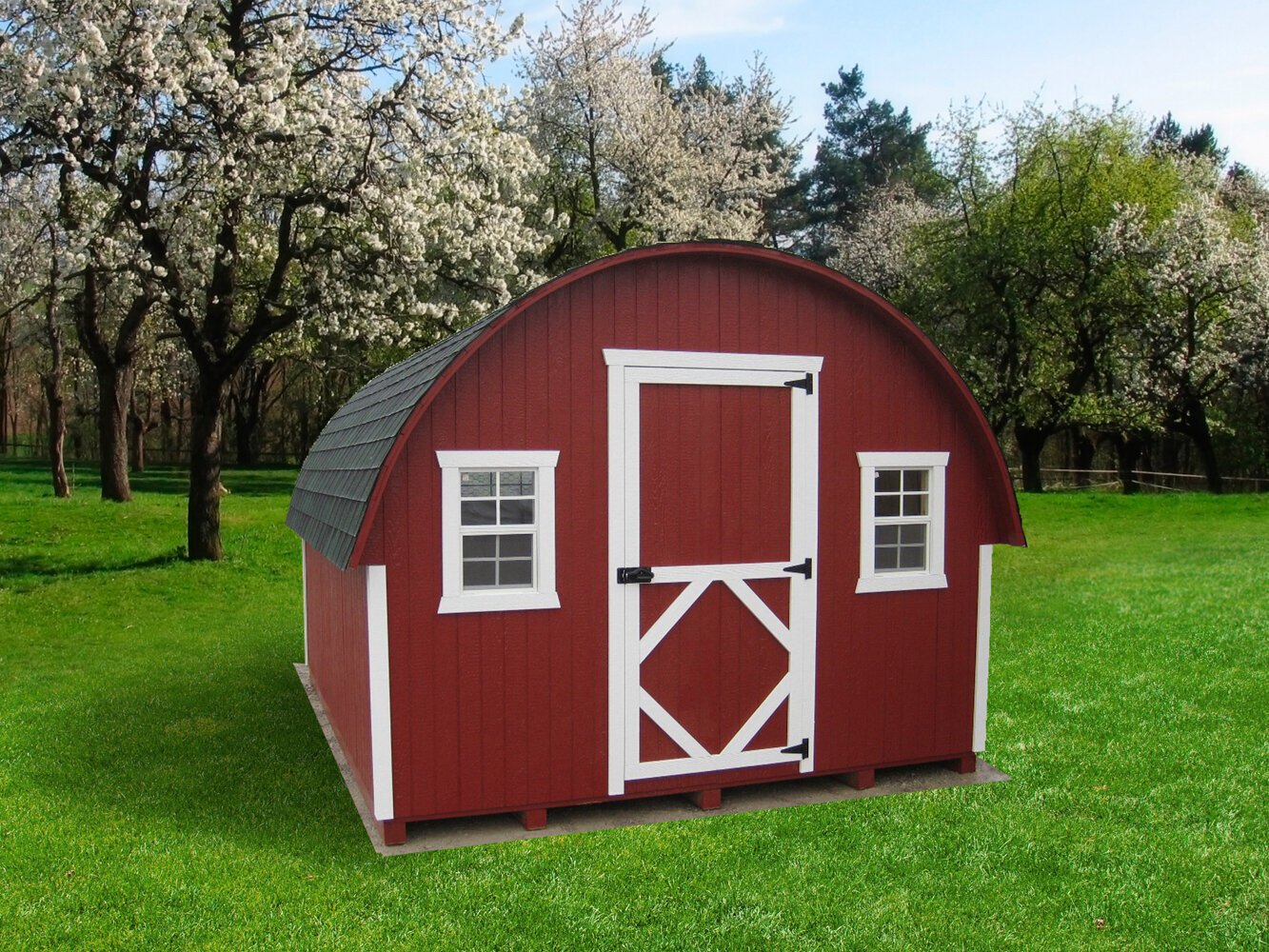 Space
Happy chickens get enough exercise and have enough room to run around. Give each chicken a minimum of 3 square feet each inside the coop and at least 8 to 10 square feet each in the outside run. But remember the more room the better! Chickens need space to roost and nest, so choosing the right size is a must. Your coop should be able to accommodate the right amount of nesting boxes. Keep in mind that there should also be enough space for a drinker, feeder, and chicken toys. If you plan on growing your chicken flock, getting a spacious chicken coop is the way to go.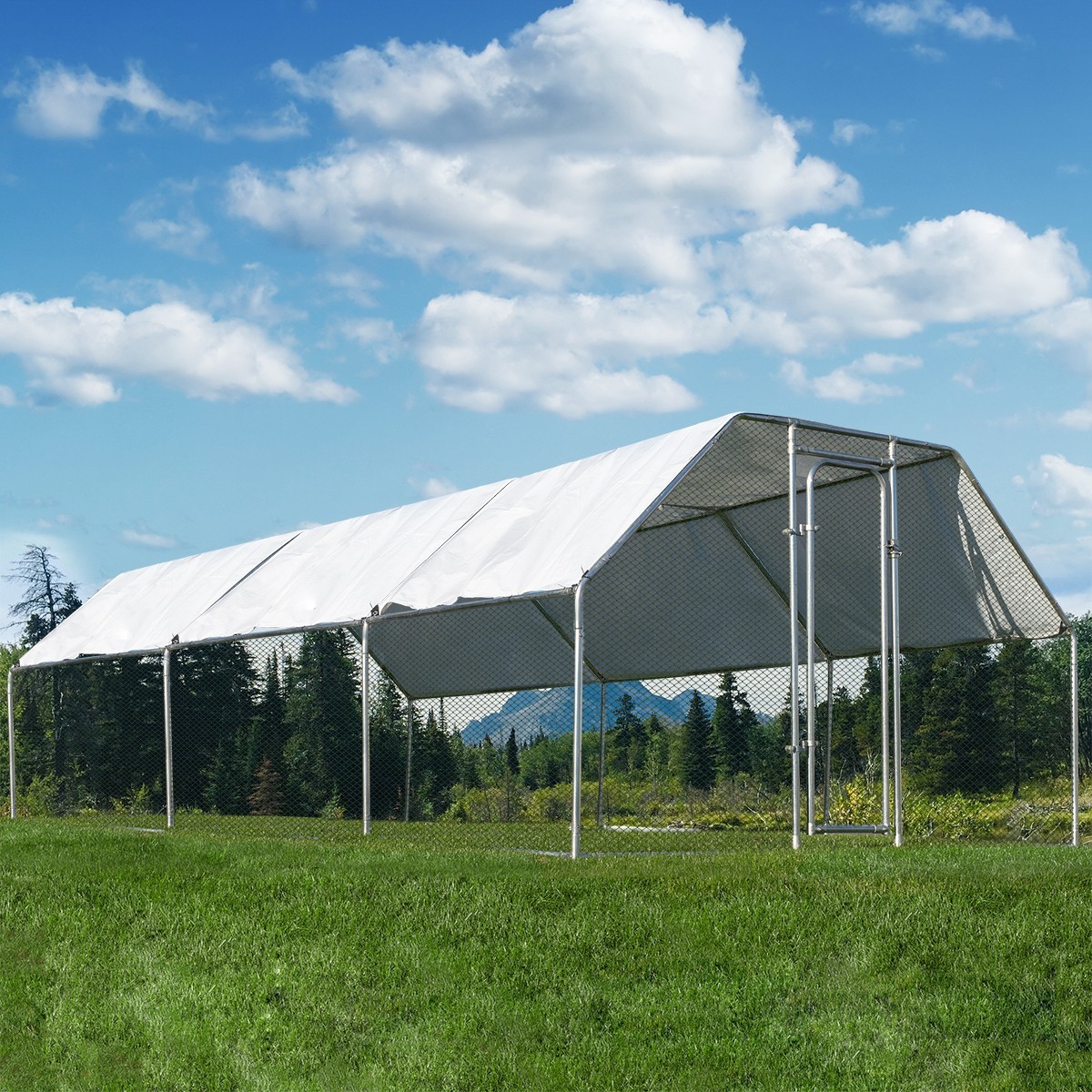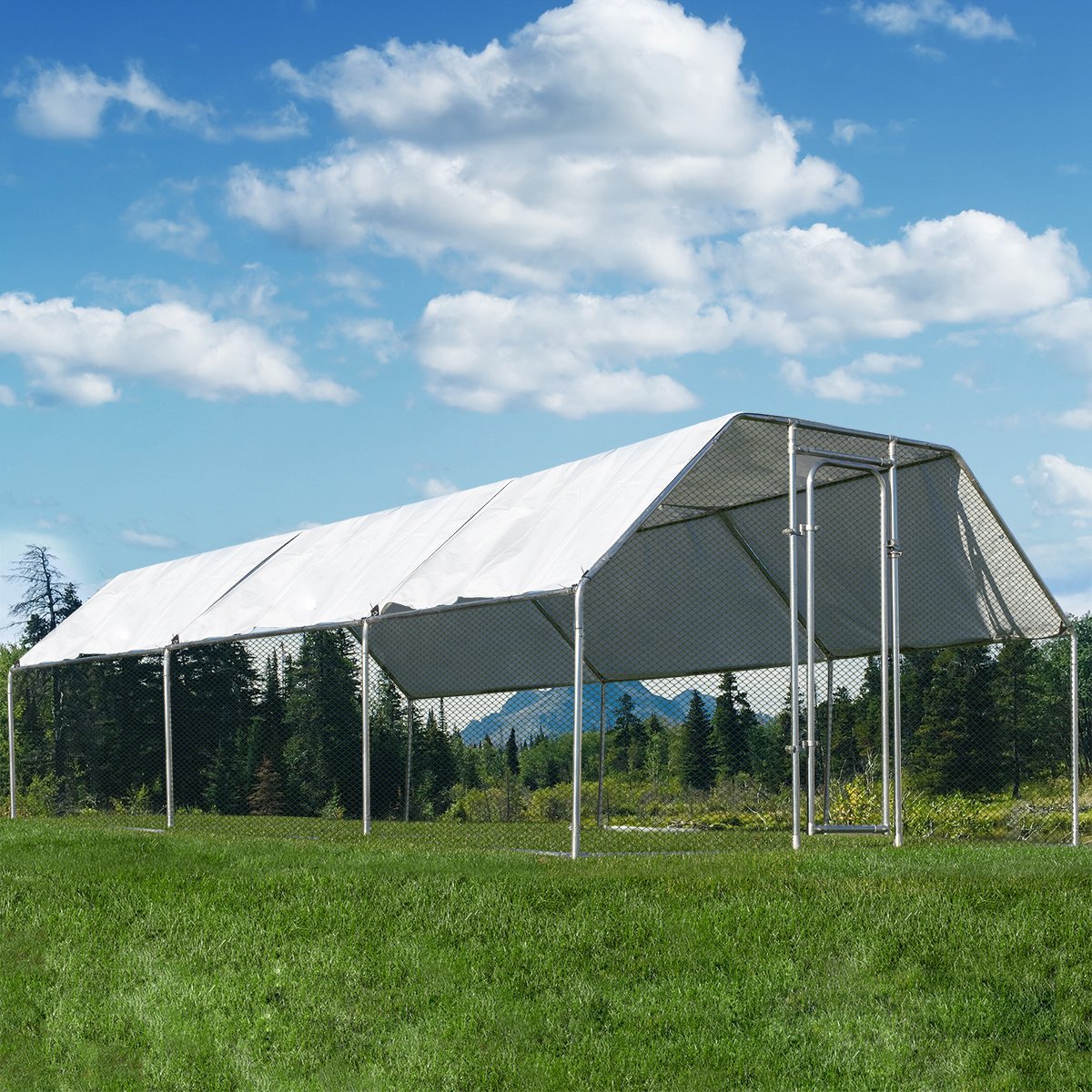 Cleanliness
When picking out a chicken coop design, think about whether it'll be easy to clean or not. Some chicken owners just can't afford to spend hours cleaning the coop. Since chickens are messy animals, the coop will bound to get dirty. Some features you could look for are pull-out cleaning trays and perches that are easy to handle. Some designs such as walk-in coops make scrubbing the interior much practical. These extra features make the chicken keeper's life easier and can be helpful if you want to regularly clean the coop without any hassle. You'll also want to make sure you'll be able to get inside the coop to properly clean it. A clean coop is crucial to chickens' health and happiness.
Perches
There's a reason why chickens love sleeping at the highest spot in their housing. They like to be up in the air and feel safer when sleeping on a perch. A good chicken coop must be large and tall enough for roosting perches. Perches should be higher than nesting boxes and 30 cm away from the wall, are typically 5cm wide and come with round edges for chickens to comfortably wrap their feet around. Each hen should have at least 5 cm of roost space on each side. Your chickens will surely appreciate it if there's more room on the perches.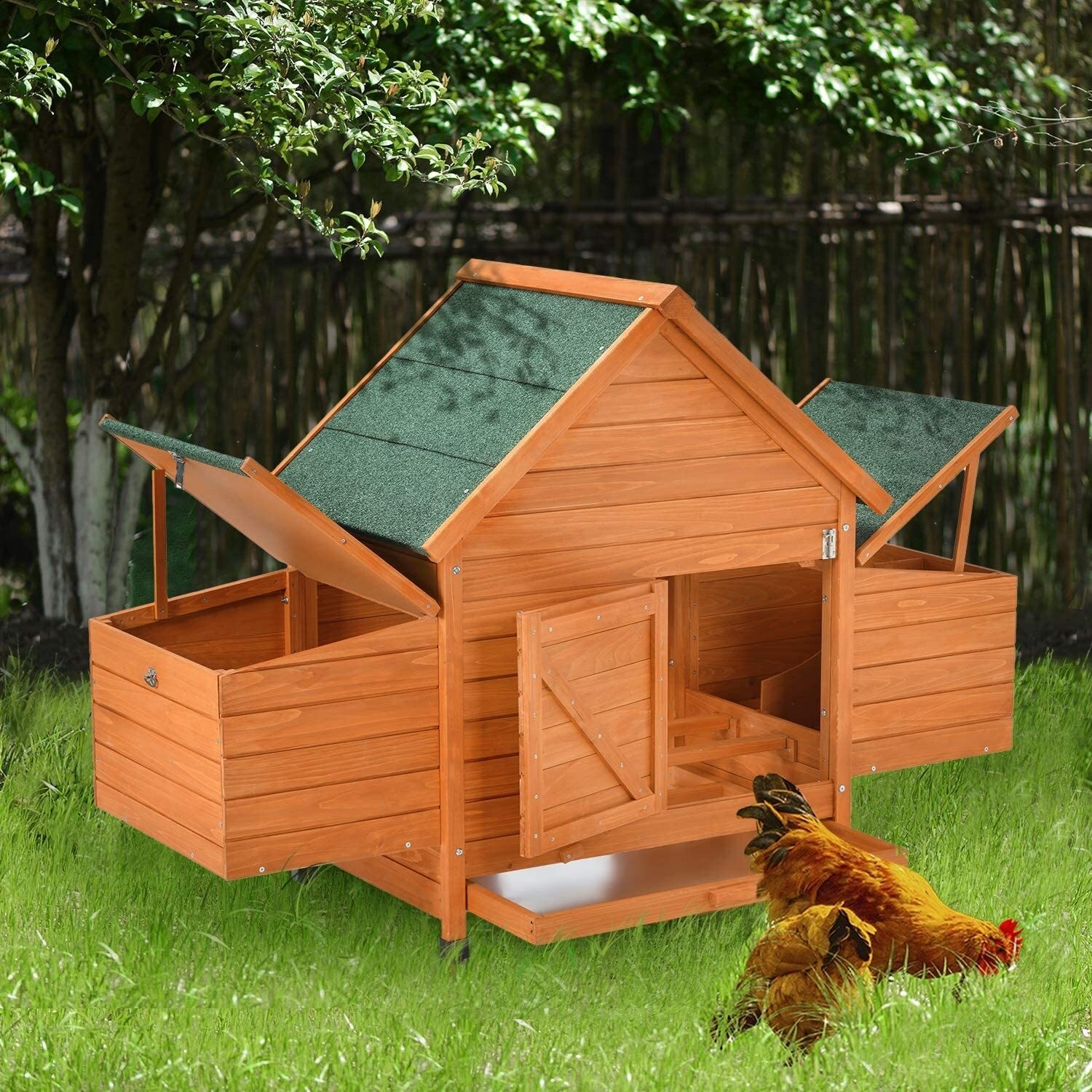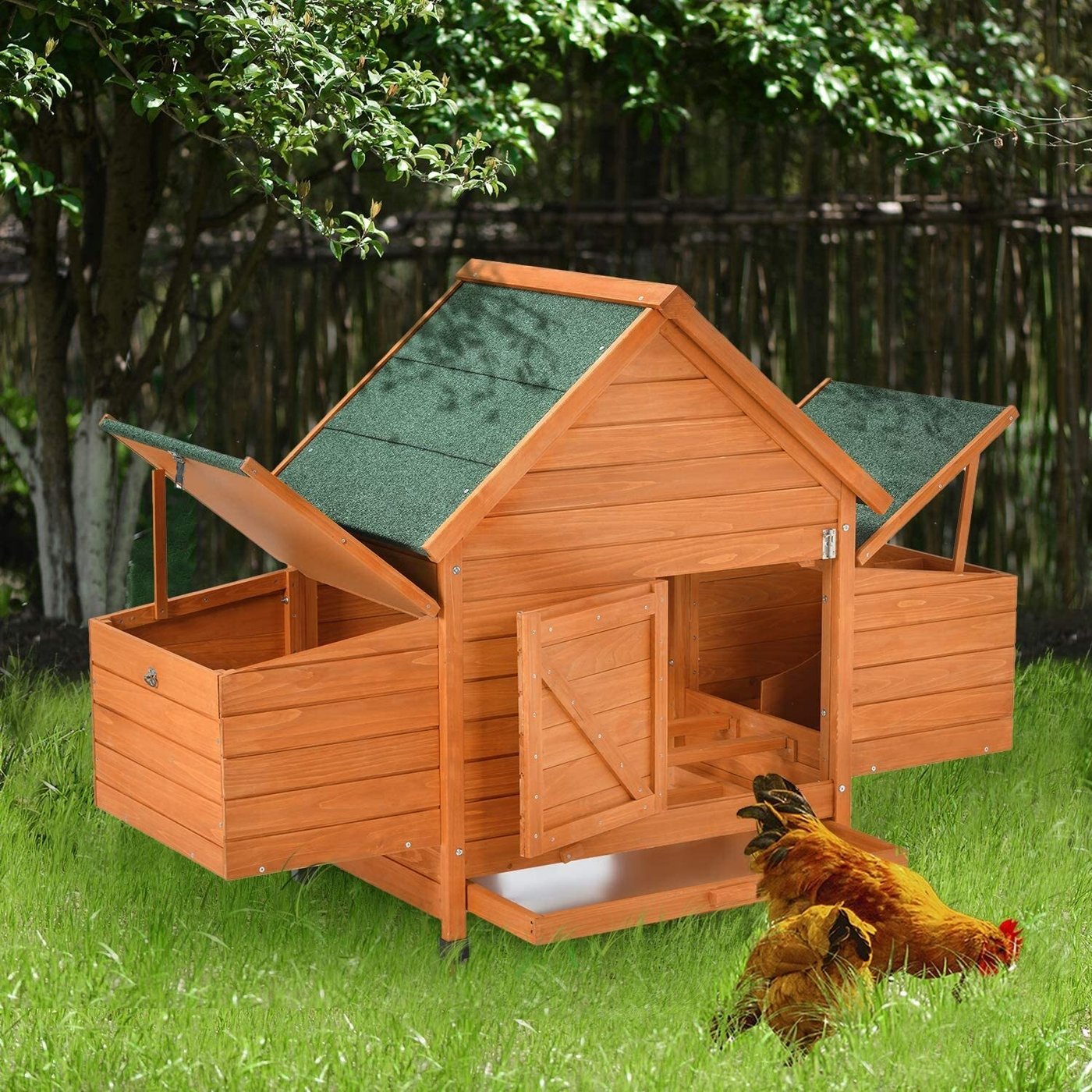 Nesting boxes
Your chickens will need nesting boxes in their coop. There should be one nesting box for every three chickens, so choose the right amount that corresponds to your flock size. Also, the nesting boxes should be easily accessible. You can pick a practical chicken coop that lets you access the nesting boxes from outside. That way, collecting eggs can be done quickly and conveniently. However, if you live in a place that's often exposed to low temperatures, it's best to go for nesting boxes that are only accessible from the inside to prevent the eggs from freezing.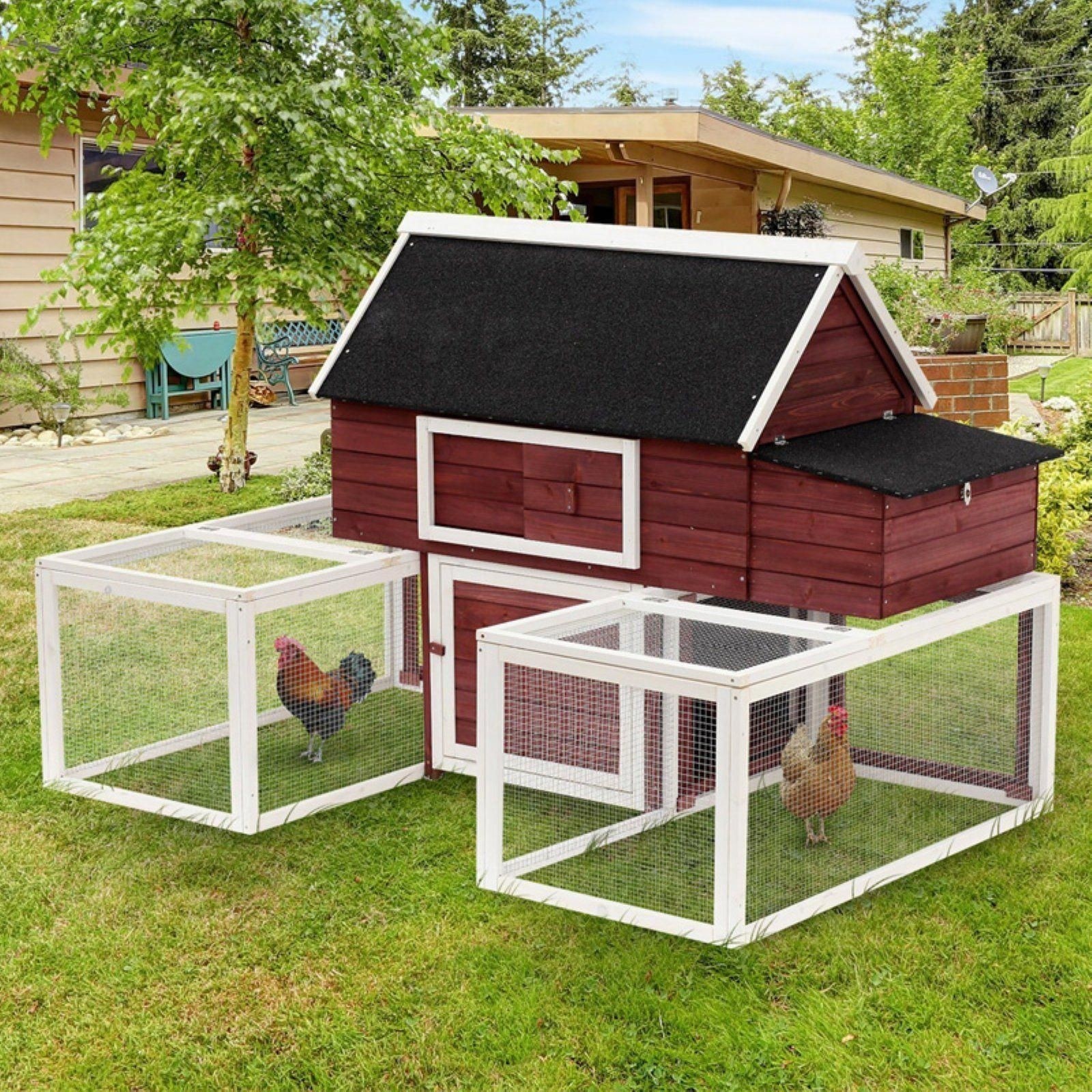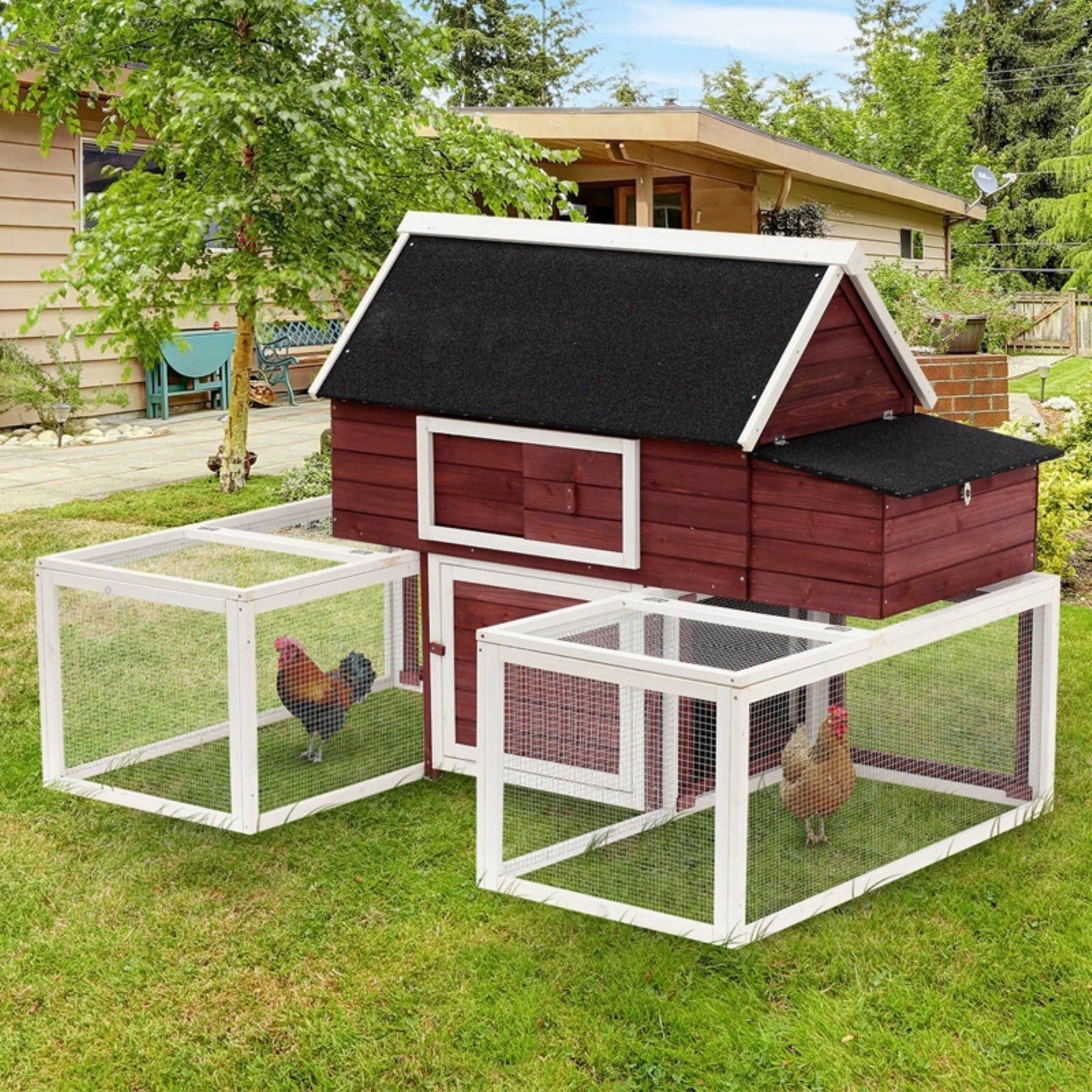 Ventilation
Chickens detest heat, moisture, and humidity, yet they tend to produce a lot of those in their coops. Fresh air is essential to prevent respiratory diseases that chickens often deal with when their coop isn't properly aerated. To ensure your chickens remain happy and healthy all year long, select a chicken coop that comes with adequate ventilation. Additionally, you may want to pick ventilation that can be adjusted as the seasons change. Just be sure you cover the ventilation with hardware cloth to keep your flock safe from predators.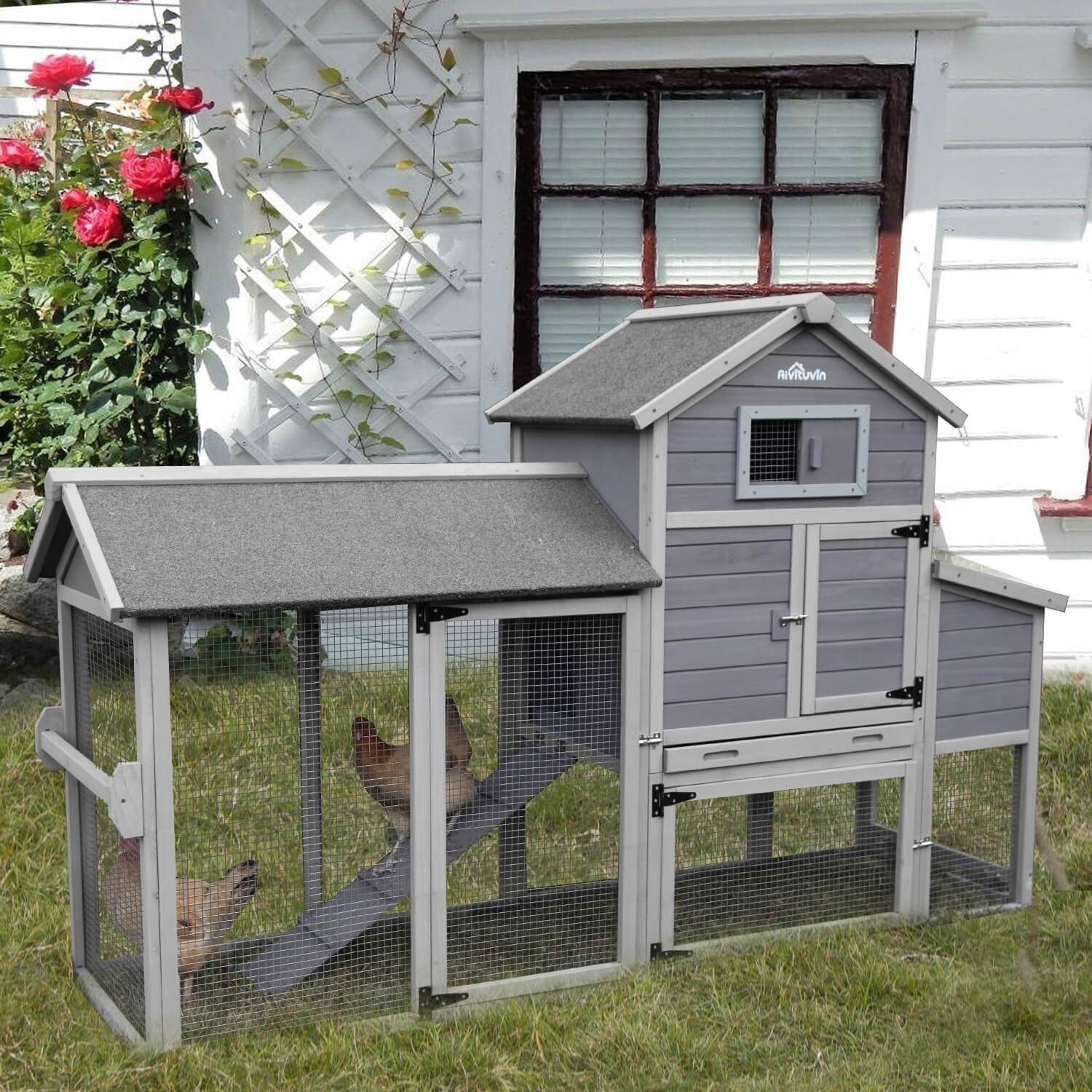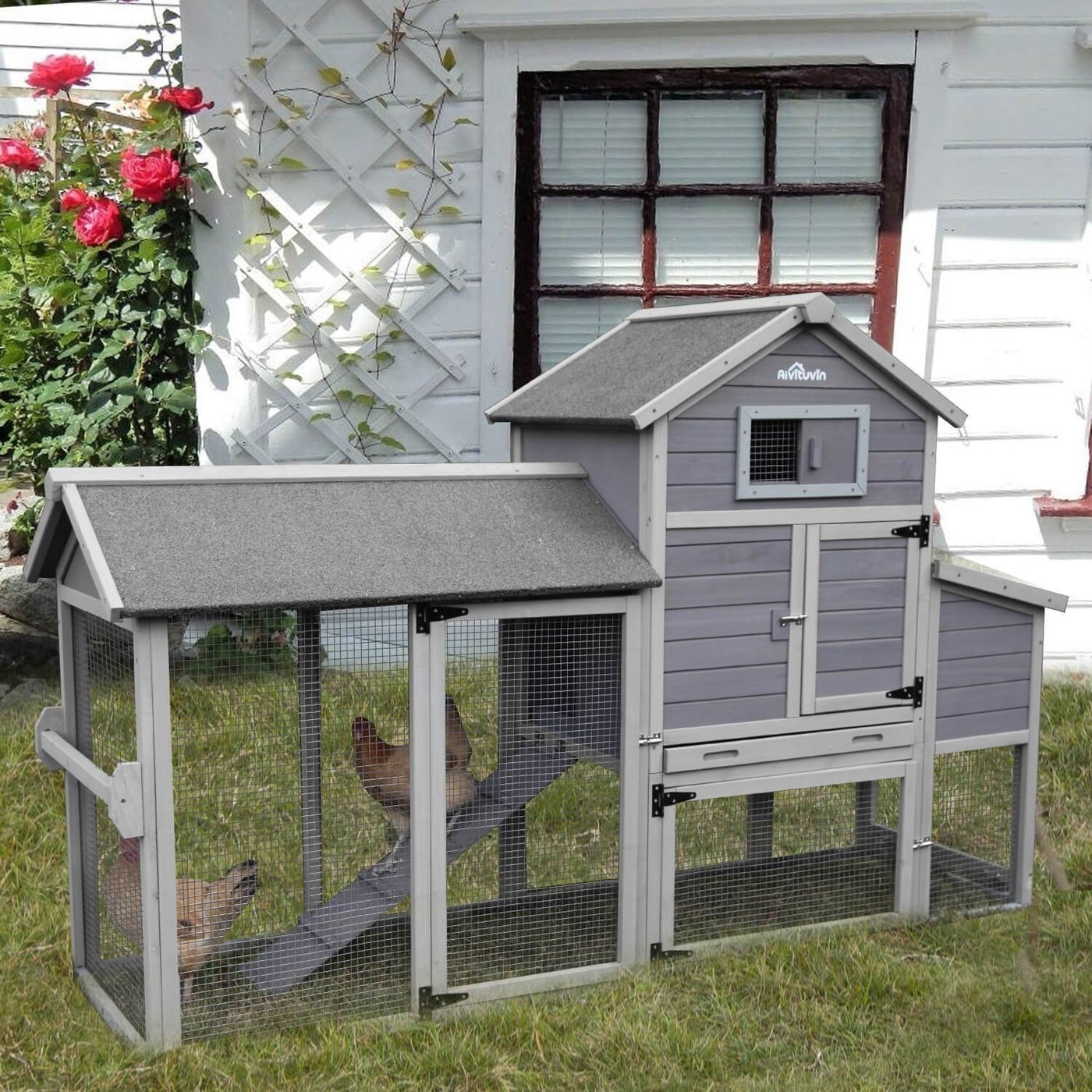 Utilities
In some cases, such as the wintertime, your chickens will need lighting in their coop. If you want to go the extra mile to make your chickens happy, go for a chicken coop with electricity. This could be necessary for those living in cold climates. Electricity keeps the chickens' water from freezing, lights up the room for healthy egg production, and provides your chicken with water all day without your assistance.