A chess table could be the winning piece that's missing in your house, both from a decorative point of view and to take your favorite hobby to the next level.
Because chess tables are available in an incredible variety of styles and sizes, they can complement your room no matter how small it is or what type of interiors you have.
Let's tell you a bit more about these king-worthy pieces.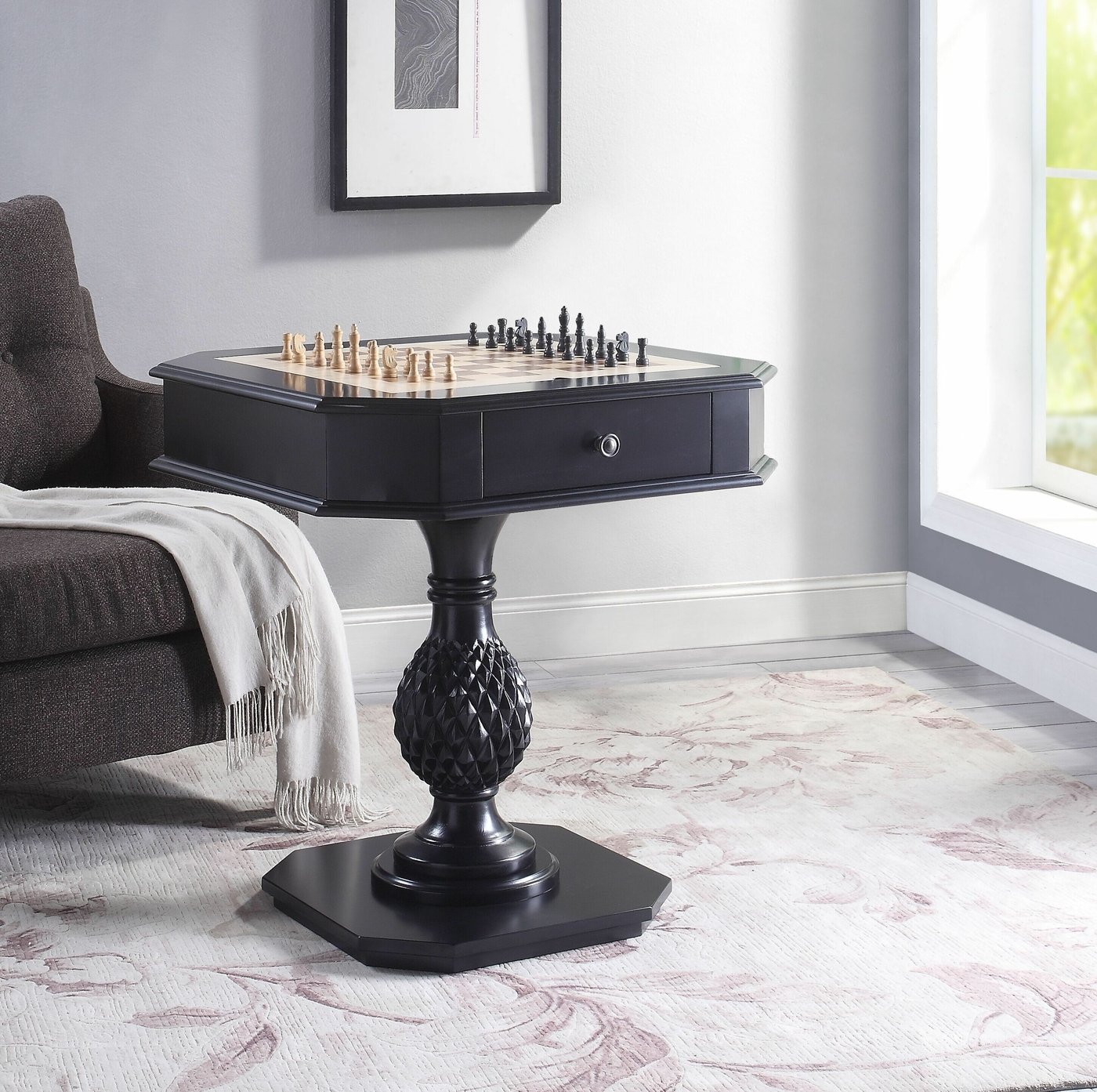 1.

Why you should get a chess table?

There are actually quite a few reasons to invest in a chess table and chairs:

● First of all, it allows you to create a separate area that's just for this game. No distractions nor interruptions, just like during professional tournaments;

● This can also be a reminder and incentive to play more often;

● A chess table is an undeniably stylish and fancy statement that is bound to wow your guests;

● It can help you tie your interior style together or create an attention-grabbing area that immediately stands out;

● Finally, it's an infallible bait for chess aficionados. You'll be surprised at how many guests will walk through your door and tell you that they love playing chess as soon as they see it, even those that you had no idea about!
2. You can place your new chess table in different rooms
A chess table is a more versatile piece than what we're led to think, which is why it can work in several settings:
● A game room is the most obvious choice. If you have one, a chess table can become your central piece or, if you're still working on it and were hoping for a dual-use surface, you can opt for a multipurpose chess table that you can use to play other board games, too;
● Not everyone has the luxury of a separate game room, so, if you haven't got one, don't worry: your living room will work just fine!
● If you have an office or studio, you could consider placing your chess table there in order to have something to look forward to during a long workday;
● Think outside the box and… the house! If you have a backyard or patio, you could consider placing a sturdy, weather-resistant chess table outdoors.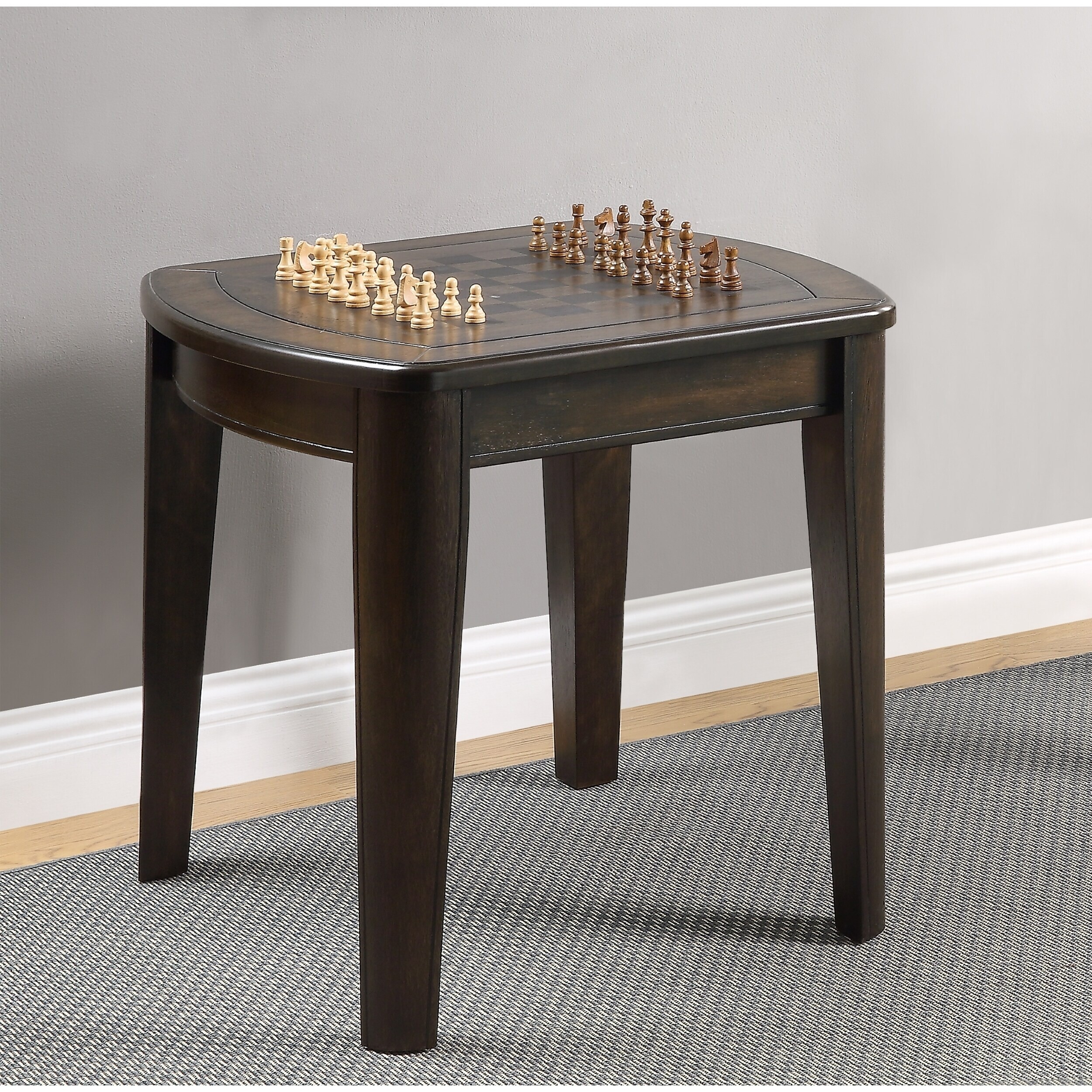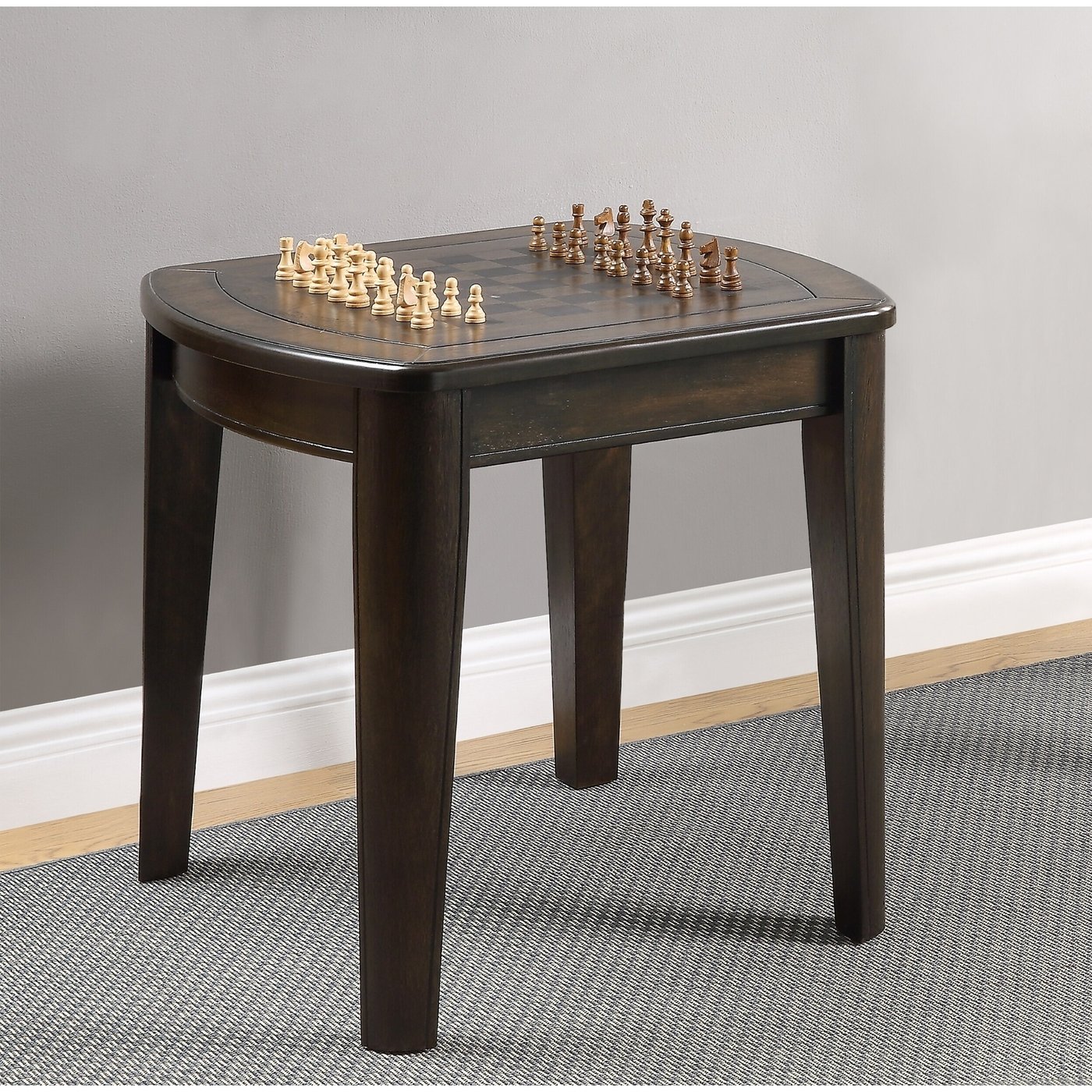 3.

Think of it in relation to your interior style
Just because chess is a tradition, it doesn't mean that your chess table will automatically look old!
On the contrary, these sets are available in many different styles, including more contemporary models.
Here's some inspiration to help you find the right one for your décor:
● Darker wooden models work particularly well in large rooms with traditional or retro vibes, especially when you opt for more decorative designs and complement them with ornate chairs;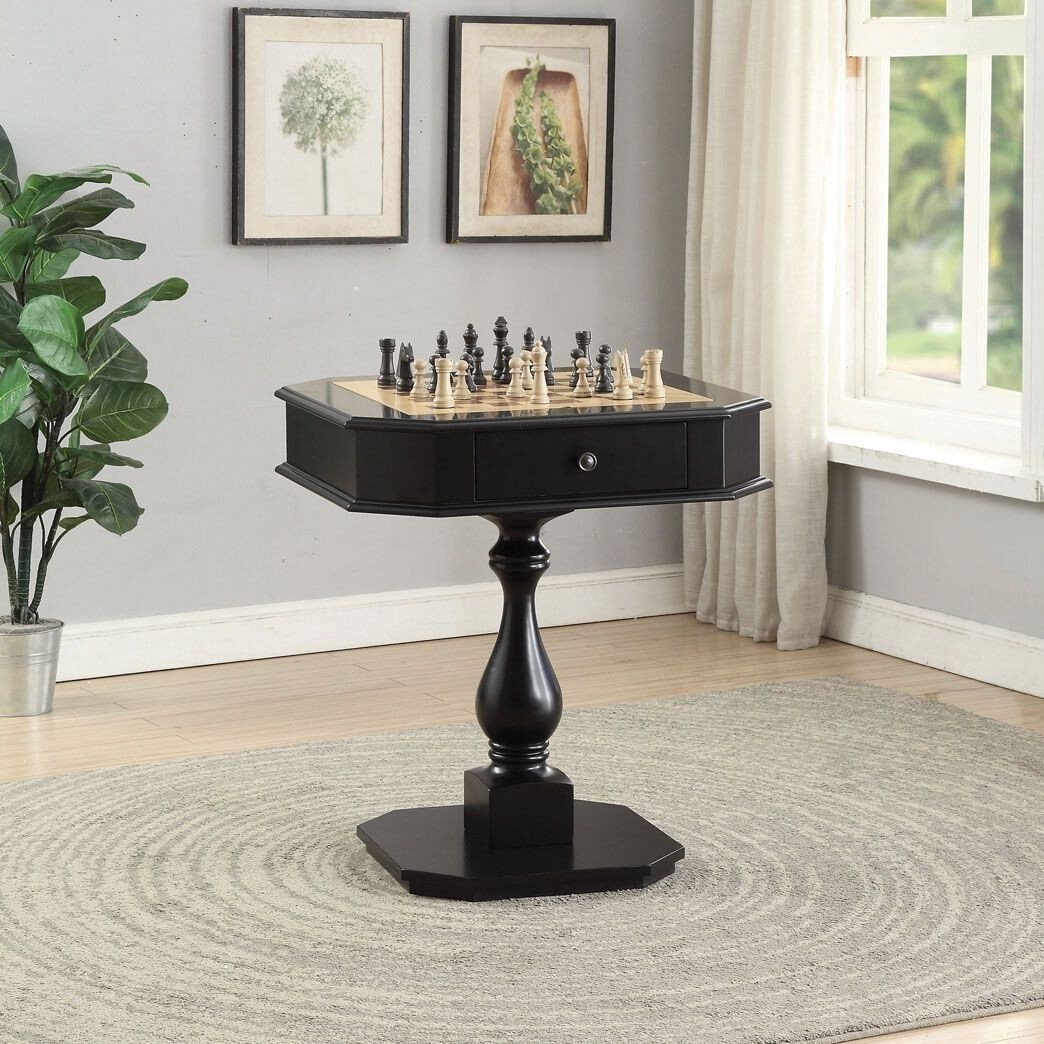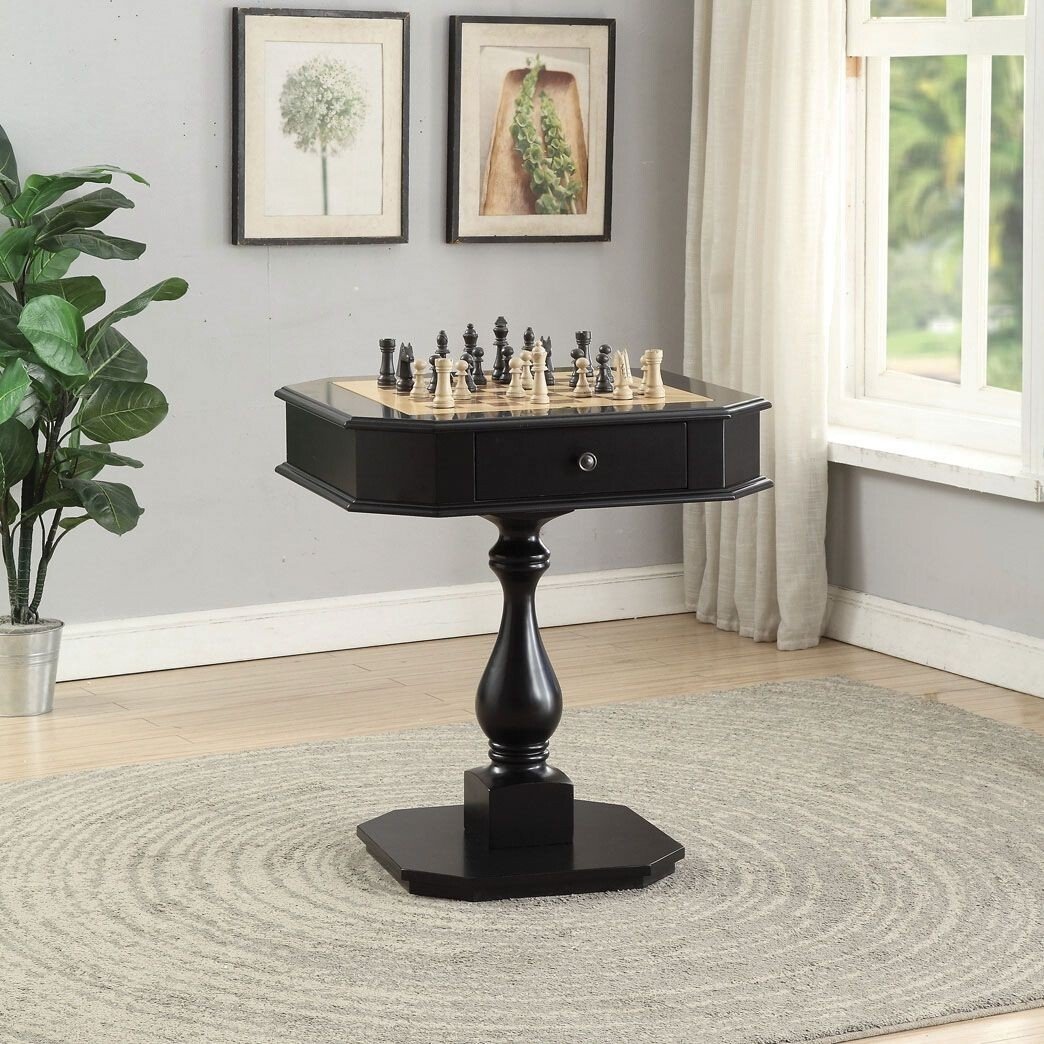 ● For a more contemporary approach, stick to streamlined wooden models in lighter shades, a glass top, or colors that can match your palette. Prioritize chairs with sleek lines or, even better, small stools;
● If your room has minimalist vibes, look for the simplest designs with particularly thin legs, small stools, and no decorative details;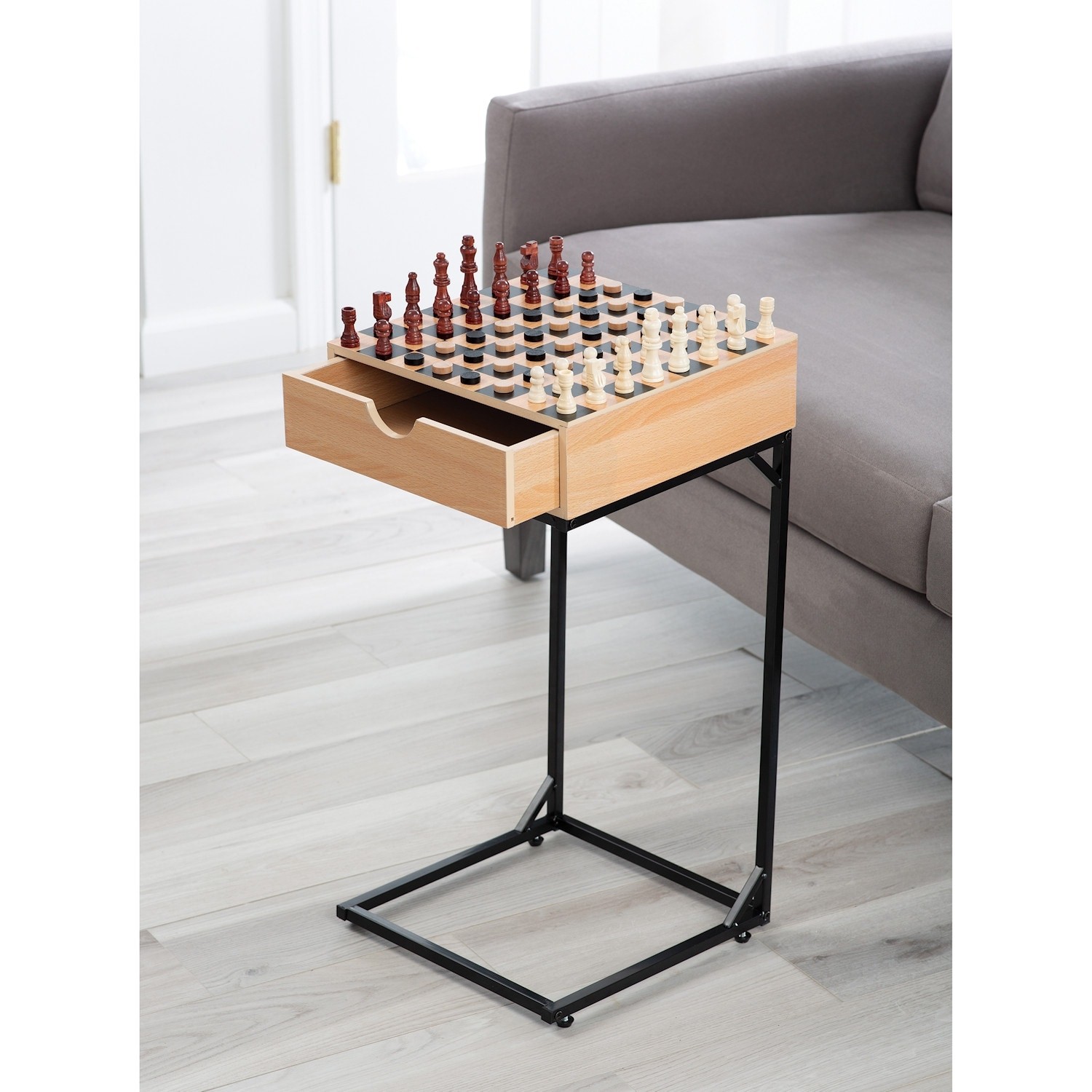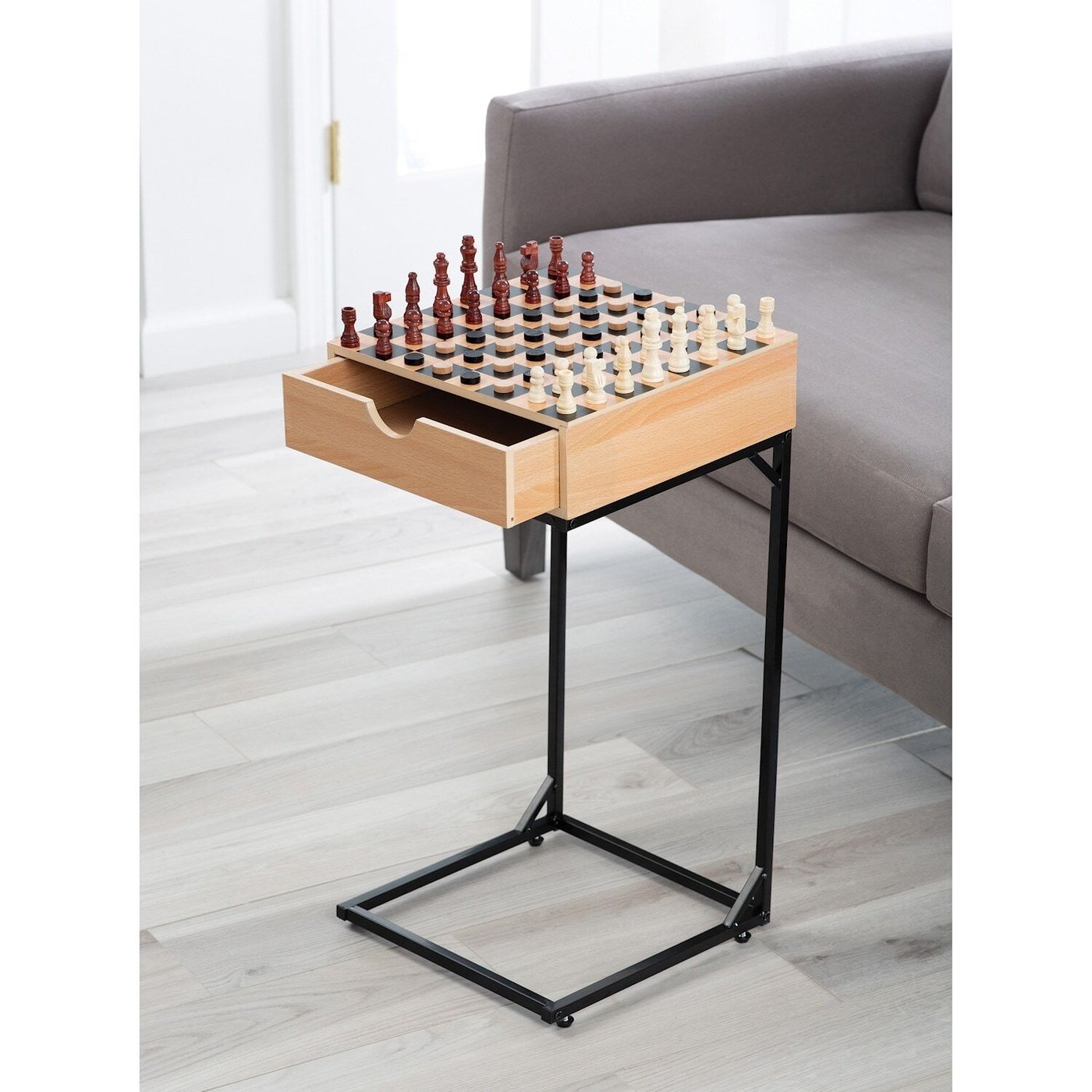 ● For more decorative styles like shabby chic and French country, the key is to find the most ornate details, like curved legs or heavily adorned pedestals;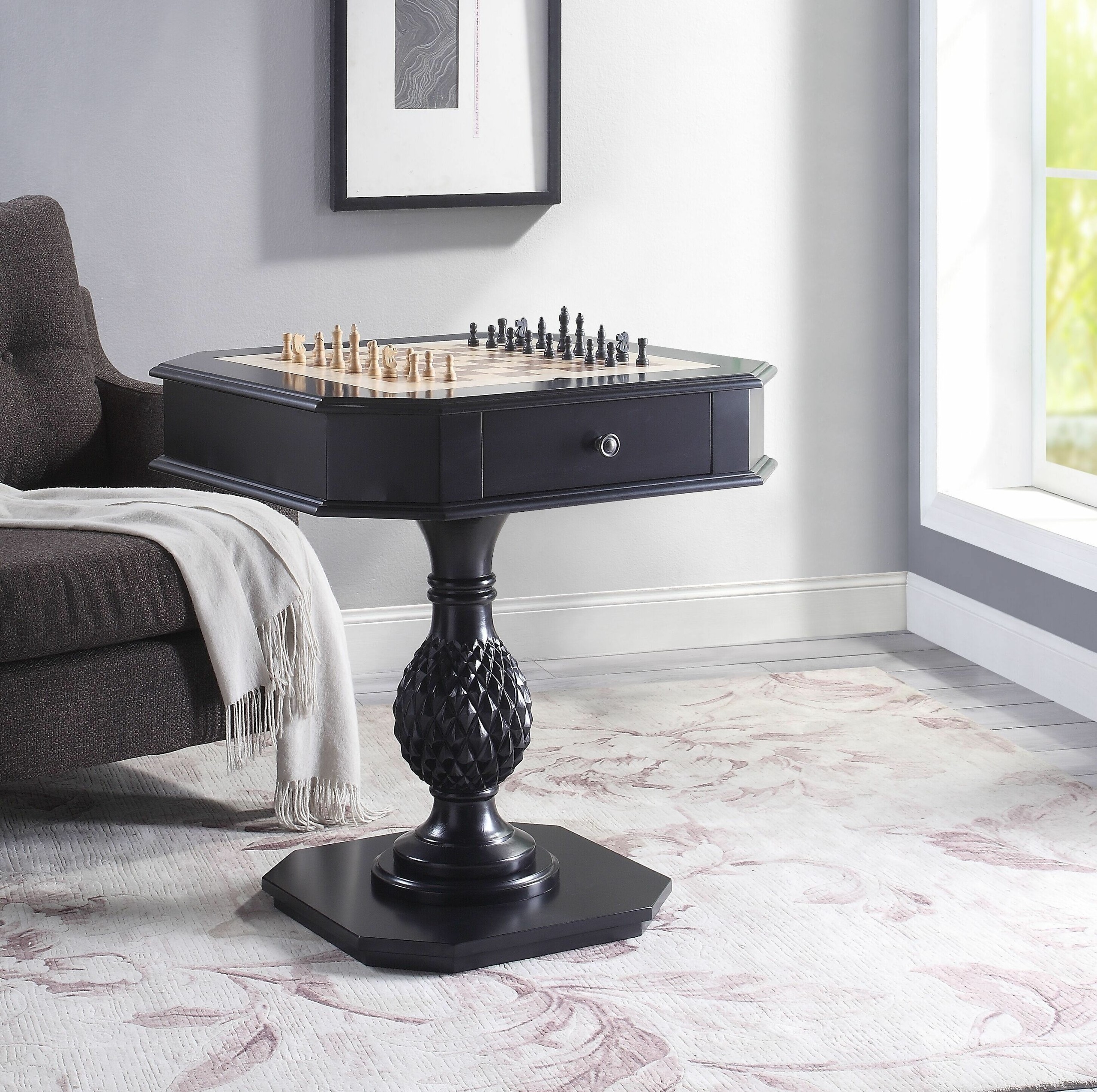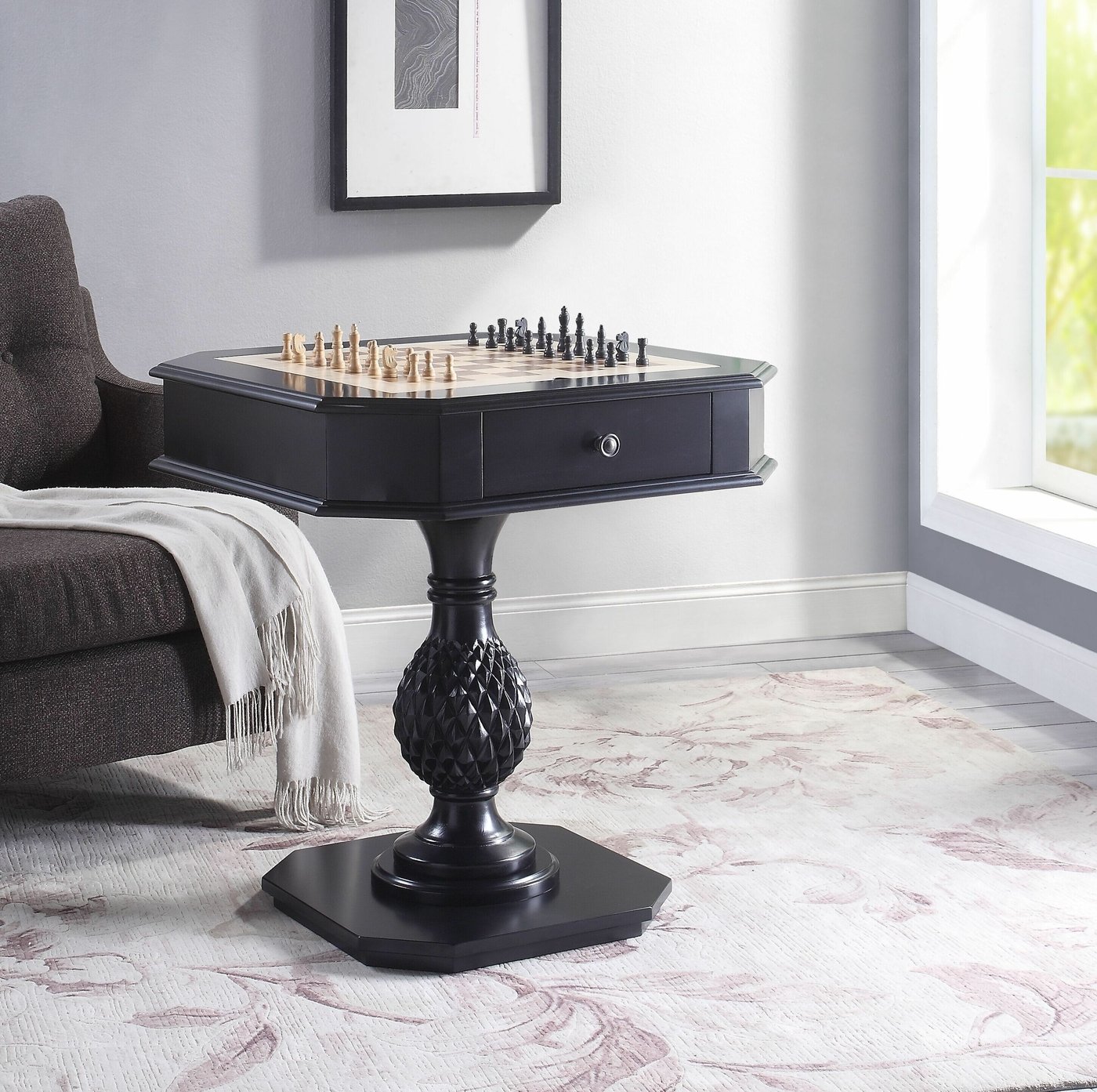 ● If you want your chess table to be the most head-turning element and for it to look precious and unique, look for heavily decorated models that draw inspiration from previous decades or even centuries. For example, you can find colonial-style chess tables with four adorned legs or creative models with a show-stopping central pedestal (looking as if it were made of books or sculptures). Or how about a chess table that looks like a globe?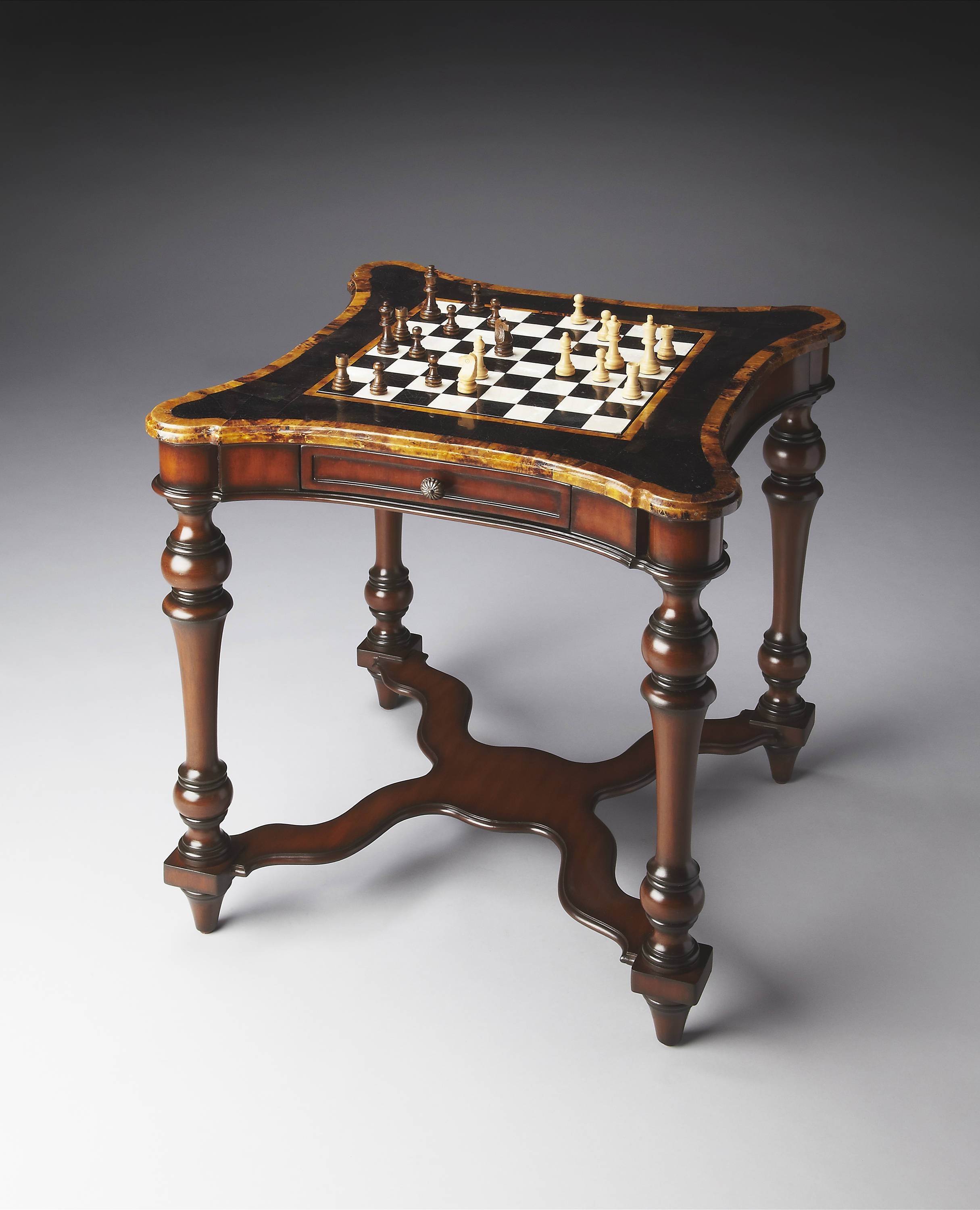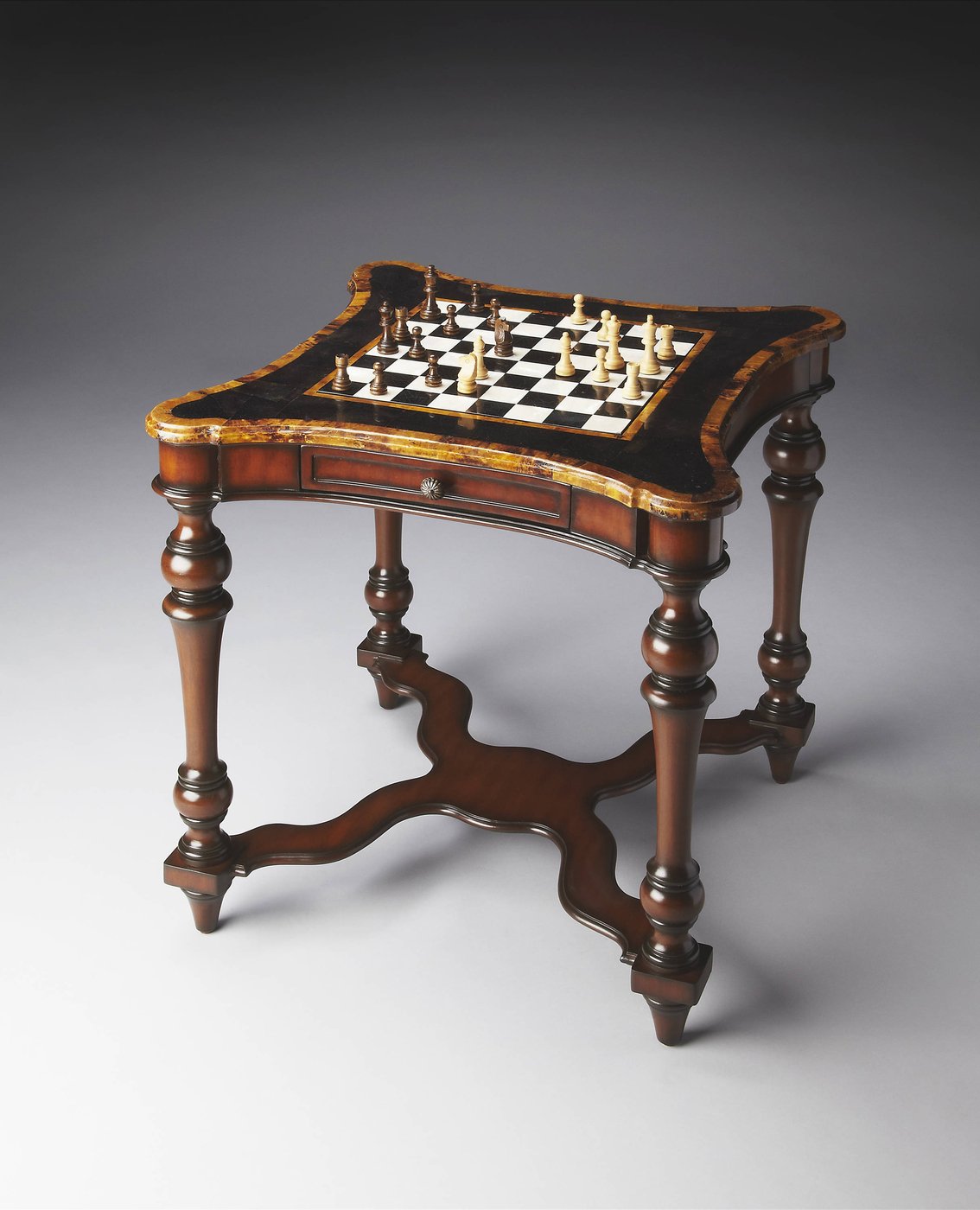 ● The models described in the previous paragraph can also help you reinforce the unique, global-inspired approach of bohemian interiors. Just look for a chess table with memorable details and a one-of-a-kind design!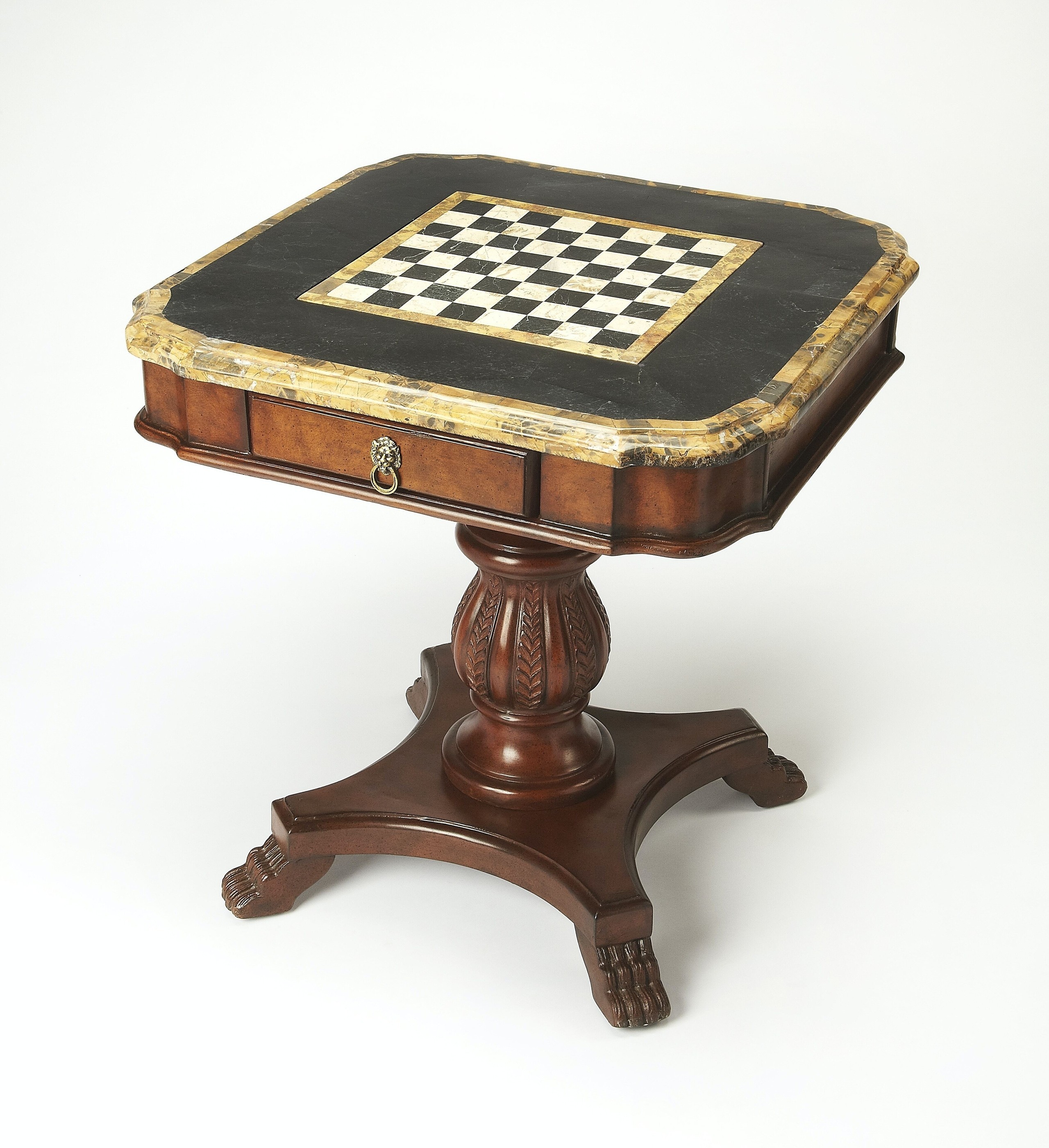 Basically, a chess table can be much more than a simple purchase: it'll add a stylish element to your room, showcase your dedication to this game and make friendly tournaments comfier while also wowing your guests.
A proper game-changer… in all senses!