Some plants we know by their scent even before we look at them. Meet one of the most famous of them--the lavender plant, a brightly-colored flowering plant from the Mediterranean.
Lavender plants may look delicate, but do you know they can survive extreme drought and sunlight? In fact, they love the dry summer seasons because they can get sunlight for long hours.
If you're after a low-maintenance but stunning plant, you absolutely need to add lavender plants to your low-maintenance landscape garden.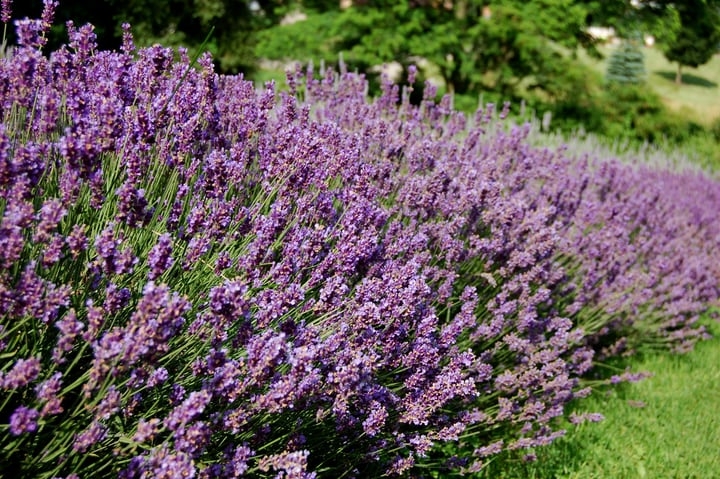 Tip: Leave them in the sun with easy-to-drain soil and you'll have blossoming lavender flowers in no time.
Uses of Lavender Plants
In the garden, lavender plants not only add fragrance and color but also attract bees and butterflies (encouraging pollination). They also deter pests.
But the uses of lavender don't stop in the garden. We can extract oil from lavender and use essential lavender oil in cosmetics, cuisine, and medicine.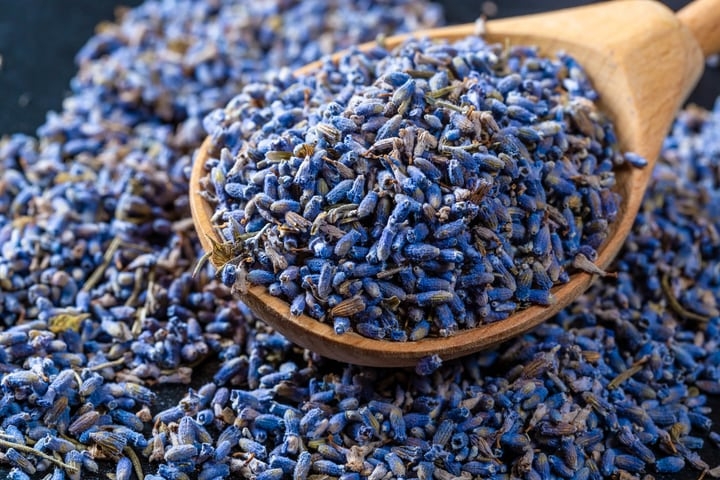 Tip: Use lavender extracts and oils in potpourri bags for a soothing and refreshing scent. You can use both fresh and dried lavender to decorate and make your home smell nice.
There are plenty of ways on how to use the lavender plant, and we are going to explore each one of them below.
1.

Lavender Plant Eye Pillows

Cut two pieces of fabric in a sunglasses pattern. Then stitch them together to create a fillable mini eye pillow.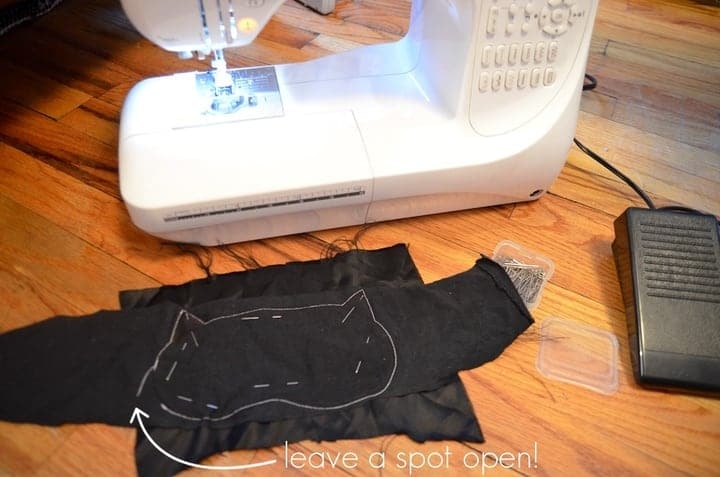 Fill it with one part rice or flaxseed and two parts dried lavender. Sew to seal and enjoy a relaxing night's beauty sleep!
2.

Bath Salts with Lavender

Adding either lavender oil or dried lavender to your regular Epsom or Himalayan pink salts will add a de-stressing vibe to the detoxifying effects of the salt.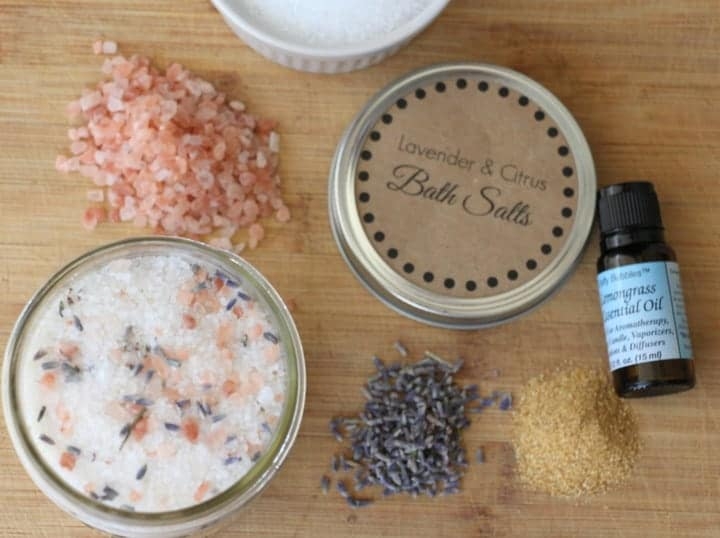 3.

Lavender Potpourri

Using lavender buds and any other fragrance flower in your garden, you can make a batch of potpourri to preserve their fragrance for later use in the winter.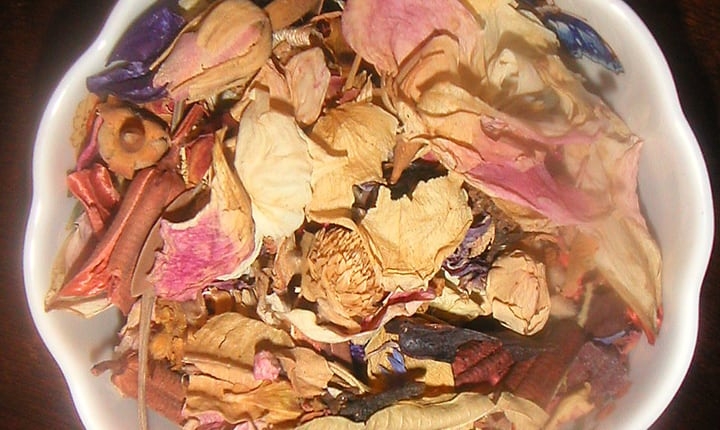 4.

Lavender Soy Candles

Instead of buying candles from the store, you can use your very own lavender plant to make some. Just get a hold of soy wax and dried lavender or lavender essential oil.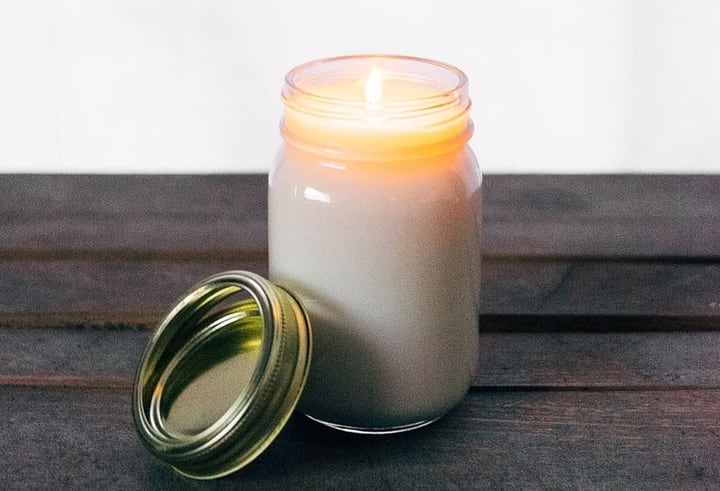 Either use old food jars or mason jars. Heat the wax, mix in your lavender of choice, and pour it in the jar. Don't forget to add a wick!
5.

Lavender Laundry Freshener

For a laundry freshener, you need to get a small cotton sachet or a small drawstring pouch. Once you have one, fill it in with your dried lavender.

Then, whenever you are doing your laundry, throw it into your dryer before drying your clothes.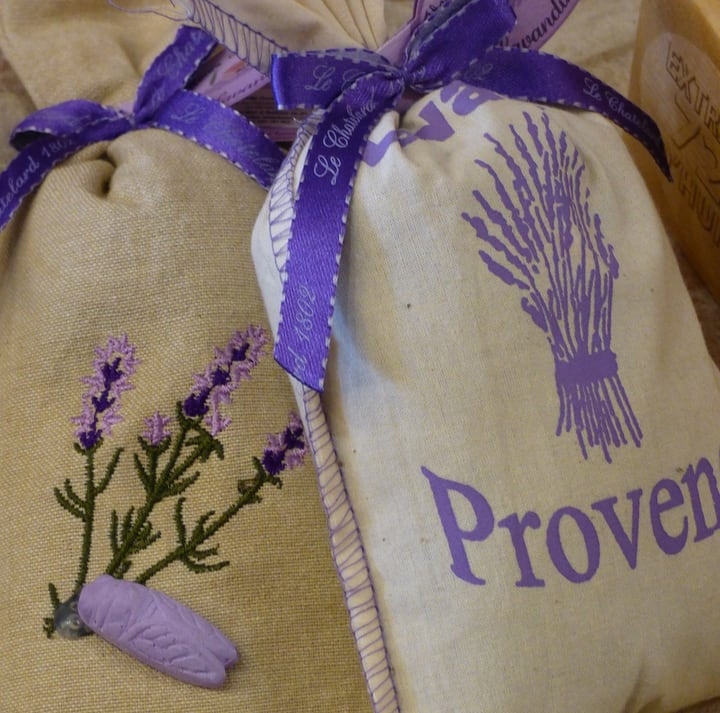 With this, you can finally get rid of the bad odors on your clothes, sheets, towels, and pet beds--naturally!
6.

Lavender Spray

While you cannot simply throw your room into a dryer, you can always create a nice-smelling spray.

All you need is a used spray bottle, two teaspoons of witch hazel, one cup of distilled water, and finally, ten drops of lavender essential oil.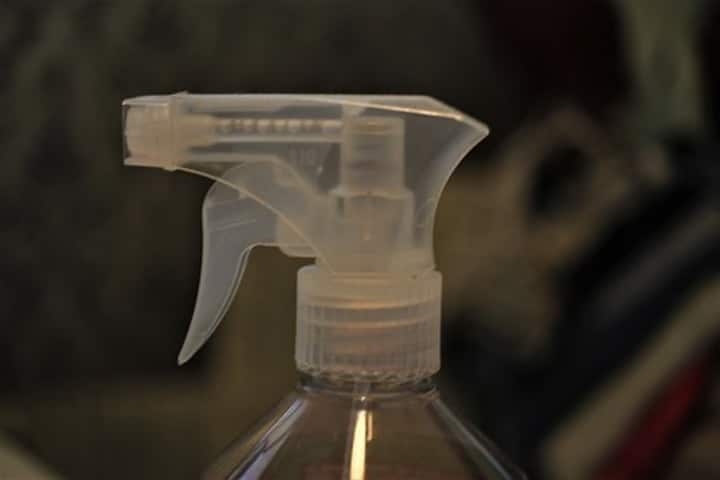 You can use the spray in your room, in the office, and just about anywhere else in the house.
Idea: Spray some in your bedroom in the evening for a restful sleep. And while you're at it, don't forget to add some air-purifying plants to improve your sleep quality.
7.

Home Decoration

Lavender flowers can be used to make home decorations like candle holders and wreaths.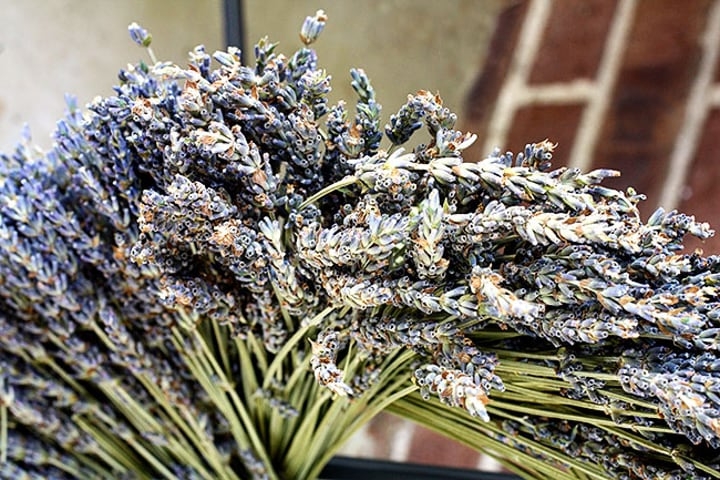 You just have to learn a few creative ways to do it and you can surely make one at home!
8.

Cocktails

Yes, you can use lavenders in cocktails. It is one of the most trendy cocktail ingredients out there.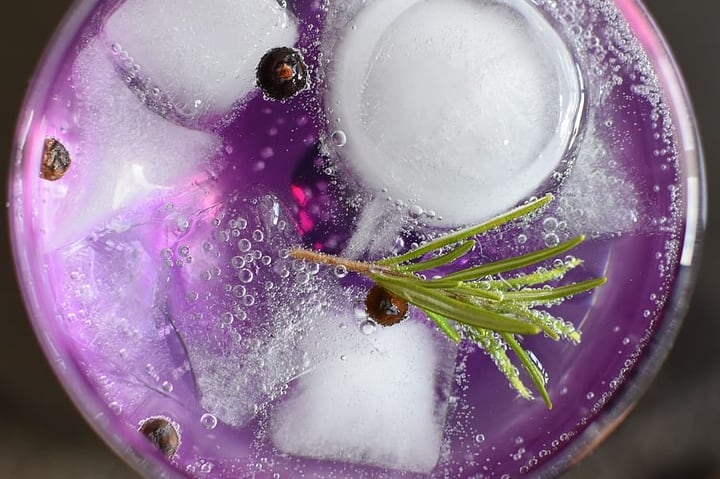 Lavender can lend a complex fragrance to any drink, whether it's vodka, cognac, or gin. No wonder savvy drinkers have developed a particular liking to it.
9.

Lavender Sugar

You can make lavender sugar by adding either dried or fresh lavender to plain sugar. Not only does it add a subtle "lavender-y" flavor to your baked goods and teas, but it also looks visually appealing when you store it in a jar.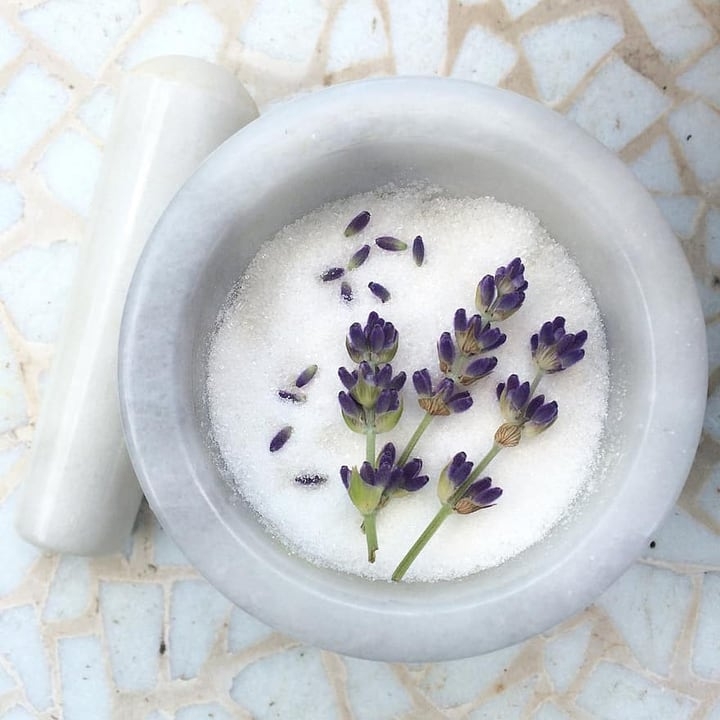 Lavender sugar makes for a great homemade gift for friends and family--with a touch of your own garden in it.
10.

Lavender Syrup

To make lavender syrup, mix dried lavender with water and sugar until you get a clear but thick syrup.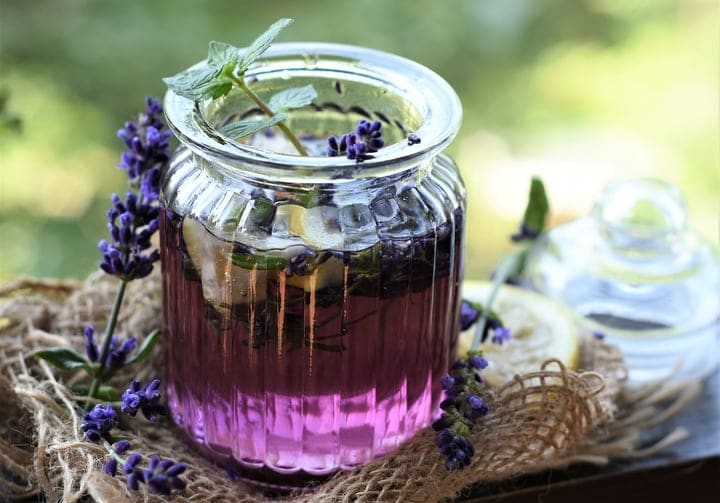 You can drizzle this syrup to poached fruits, waffles, pancakes, ice cream, and cocktails. You can also use it in whipping cream.
11.

Lavender Sea Salt

If you can mix lavender with sugar, of course you can also mix it with salt! Mixing it with salt adds an extra dimension of flavor to your savory food.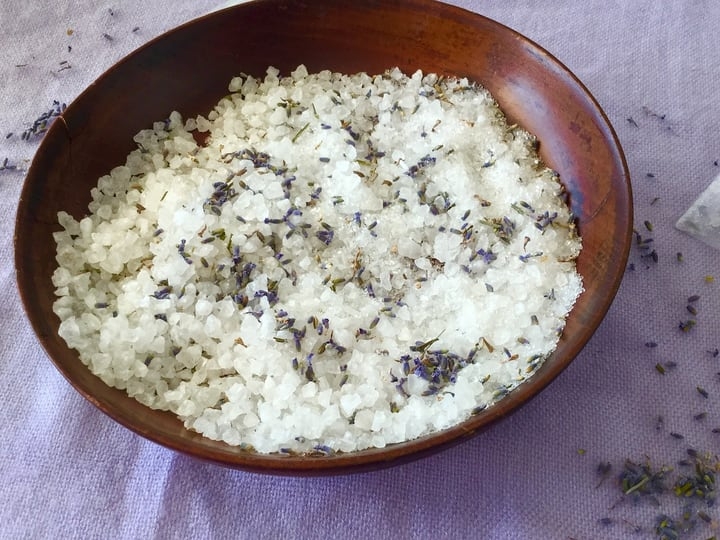 You can use the lavender salt as rub on your choice of meat, potatoes, breads, crackers, and salads.
Top Lavender Plant Types
There are plenty of different types of Lavender plants that can beautify your garden. The best part? All of them are low-maintenance. Let's explore the best ones together.
English Lavender (Lavandula Angustifolia)
English Lavender is not native to England. Like most lavender plants, this variety hails from the Mediterranean.
It's the most common and most fragrant lavender out there. Its scent releases when your legs brush against it or when you crush its flowers in your hands.
Speaking of flowers, English lavender flowers are widely used in making essential oils and potpourri as well as in cooking.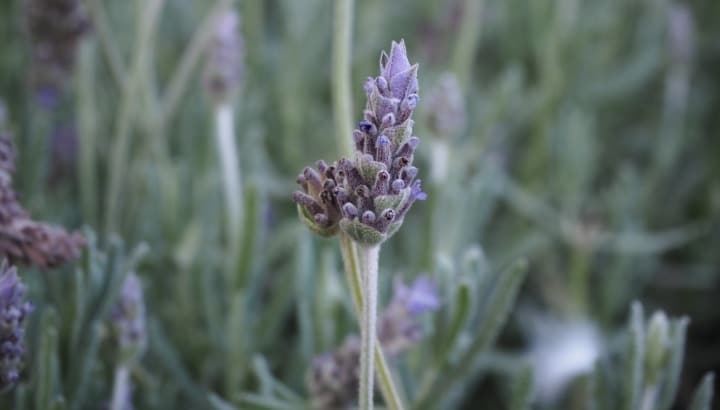 The flower comes in different colors of purple, violet, pale, blue, and dusky pink. It usually blooms in the early summer.
Being a semi-evergreen perennial, lavender foliage is silver-green in the summer. It changes into gray or bronze in winter.
Since this variety grows only up to 2-3 feet, it's perfect for garden walkway borders and hedges.
Tip: All you need is sandy soil. The soil doesn't need to be high in nutrients, but it's best if it's low in salt.
1.

Hidcote English Lavender Plant

Hidcote features dark-purple blooms with contrasting blue-green foliage. It grows up to 20" tall and 24" wide. You'll love using its dried flowers for decoration and crafts as it keeps its vibrant color.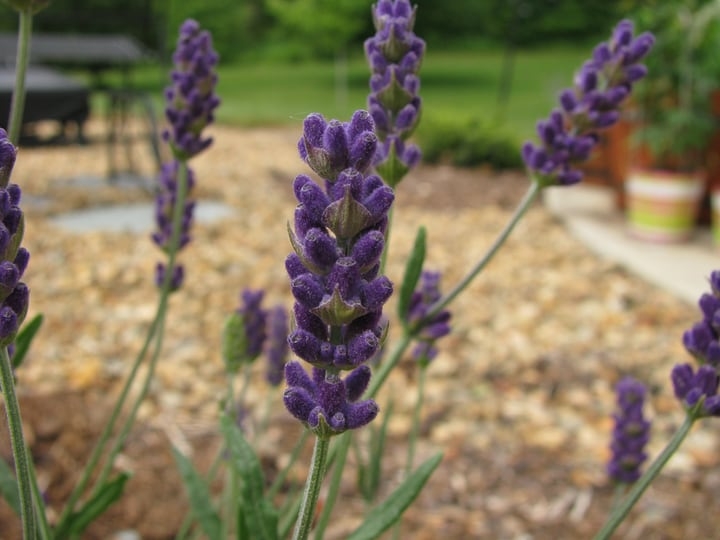 Depending on the climate, it can bloom in late spring or early summer. But with a typically shorter second flush the following season.
Tip: Prune the plant early enough and you might be blessed with flower blooms in the 3rd season.
2.

Jean Davis English Lavender Plant

Another popular choice since 1937 is Jean Davis, a.k.a. Rosea. It grows up to 30" tall and 36" wide with bright green foliage and pale pink blossoms with a hint of lilac.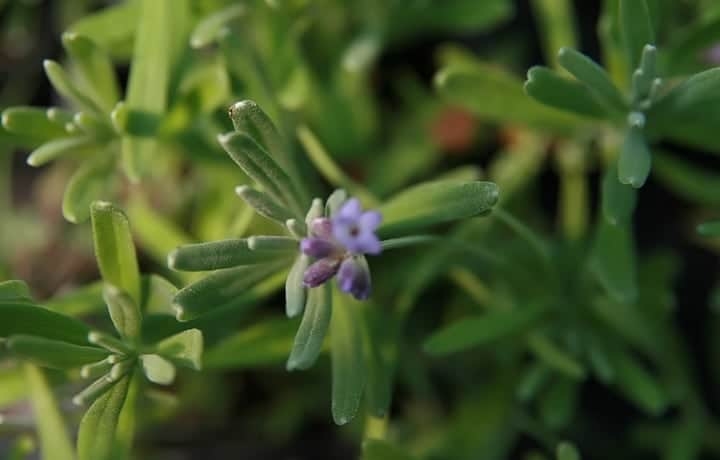 What we love most about this cultivar is that both its foliage and flowers are extremely fragrant.
Tip: Prune and deadhead this cultivar often to achieve a fuller look and allow new buds to bloom.
3.

Lavenite Petite English Lavender Plant

Looking for a unique lavender variety? Lavenite Petite might be just what you need.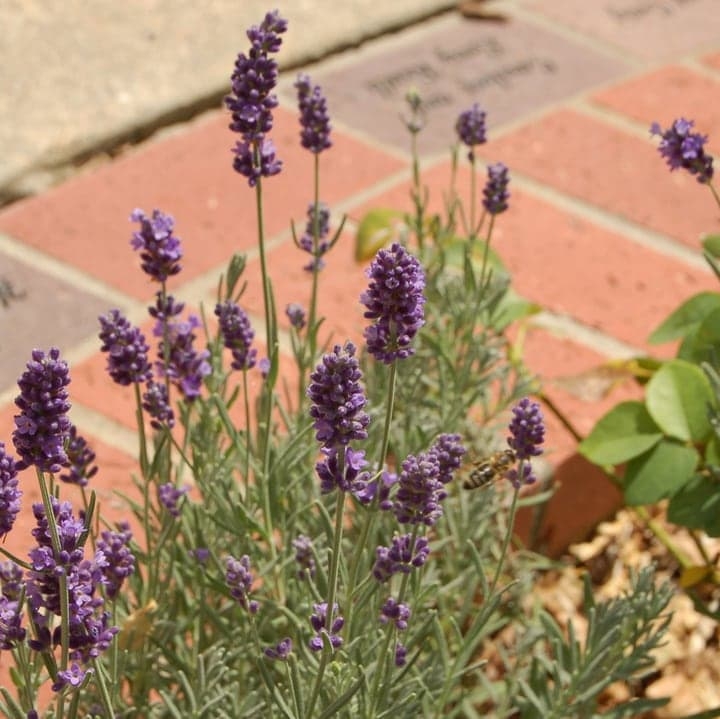 It's popularly known as one of the most beautiful cultivars of lavender. This beauty features dense light-purple pom-pom-shaped flowers that are extremely fragrant.
Blooming in the mid to late spring, it grows well in the US hardiness zones 5 to 9.
Spanish Lavender (Lavandula Stoechas)
No need to be an expert to identify Spanish Lavender, a.k.a. Butterfly Lavender.
The unique petals that sprout from the top of its flowering spikes are enough to recognize this one.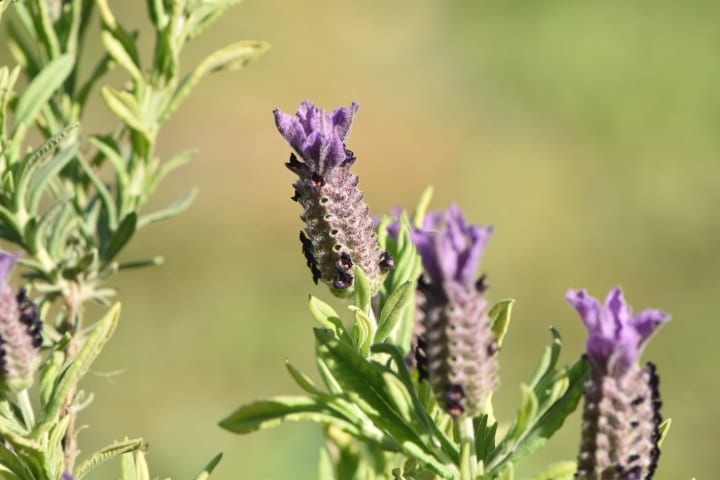 Under the petal sprouts on top is a pine-cone-like body with deep purple flowers around it.
What we love most about this variety are its long blooming periods and abundant flower production throughout spring and summer.
Fact: The flowers of the Spanish Lavender do not carry the scent. Rather, it's the foliage that carries the scent.
4.

Anouk Spanish Lavender Plant

Out of all lavender varieties, Anouk is one of the most drought-resistant around--it can withstand the hottest summer days. This makes them perfect for warm climates and hardiness zones of 6 to 10.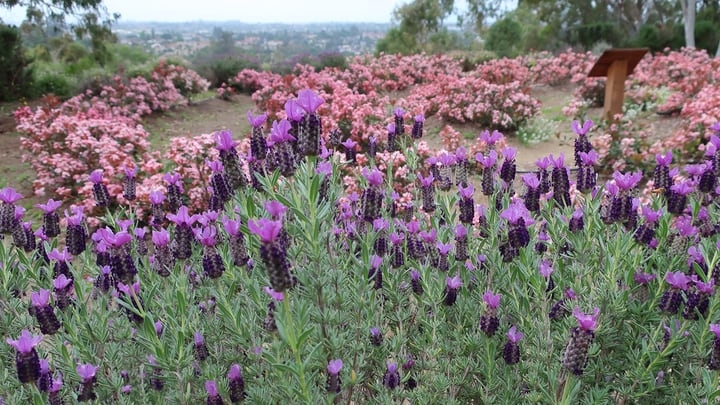 Anouk blooms earlier than French lavender. It typically starts from early spring to mid-spring.
Anouk's head or flower bract features a plump deep purple-blue color with vivid but light violet petals above it. It can grow up to 2 feet tall and 2 feet wide. It also has silver foliage that can be used in cooking or potpourri.
Tip: Prune this cultivar back heavily once summer is done to stimulate its growth.
5.

Fathead Spanish Lavender Plant

Fathead lavender plants feature a bloated and shorter version of the flower bracts you've seen above. To be exact, its plump head is oval in shape with a deep purple color. The top petals are pink-purple.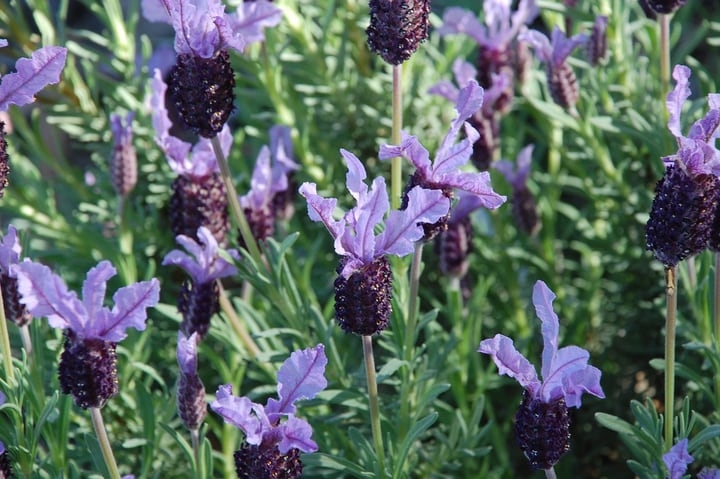 This one only grows up to 2 feet high and 2 feet wide. Thus, it's perfect for potted planting or borders and edges.
6.

Kew Red Spanish Lavender Plant

Another cultivar with a long blooming period, Kew Red Lavender starts flowering from late spring to fall. It's perfect for those who live in hardiness zones seven to nine. If you live in a milder climate, you can see it flower all-year-round!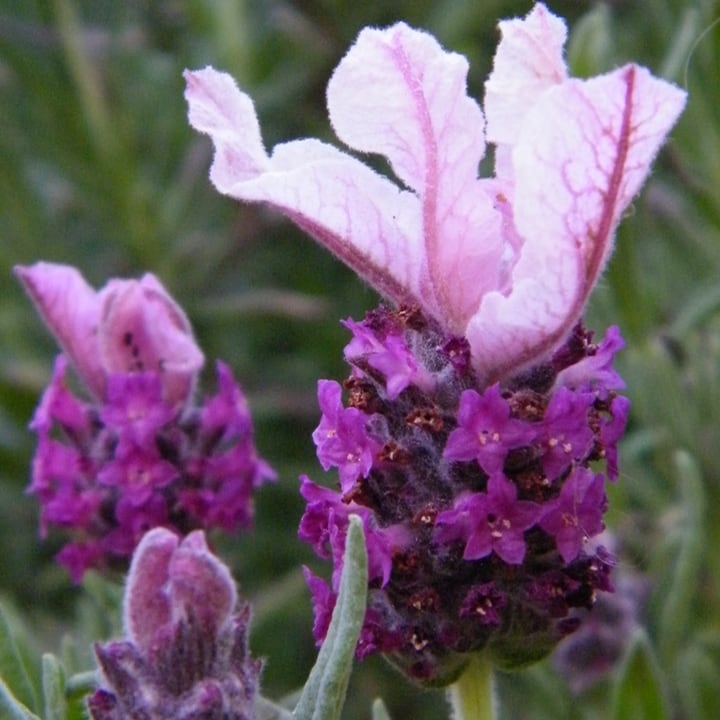 We absolutely love the crimson-violet flower bracts accentuated by the pale pink top petals.
Lavadin (Lavandula Intermedia)
A hybrid of English lavender (cold-tolerant) and Portuguese lavender (heat-tolerant), Lavandin has the best characteristics of both varieties. Therefore, it will survive and thrive in any climate.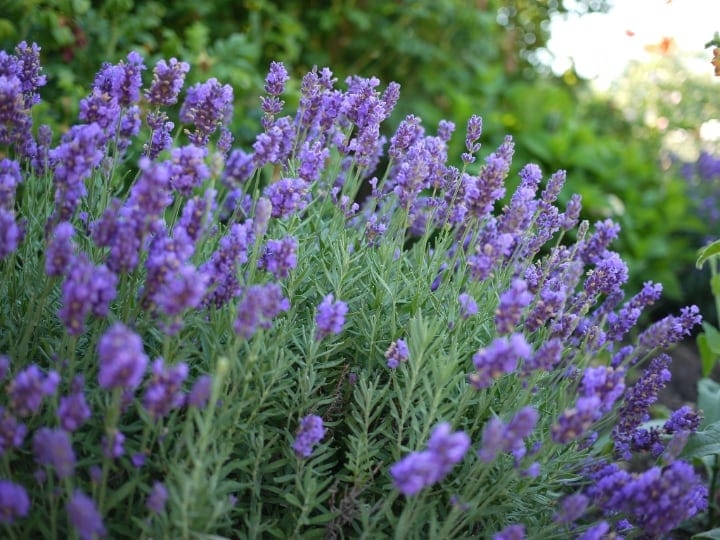 The best has yet to come! This variety also grows extremely fragrant foliage and flowers. Speaking of flowers, its blooms come in different colors from creamy white to vivid purple.
Tip: While you can use this one to make essential oil, English lavender is better suited for the task and offers much higher quality.
7.

Impress Purple Lavandula Intermedia Plant

This cultivar is absolutely here to impress! Of all the lavenders out there, Impress Purple offers the richest and darkest purple color.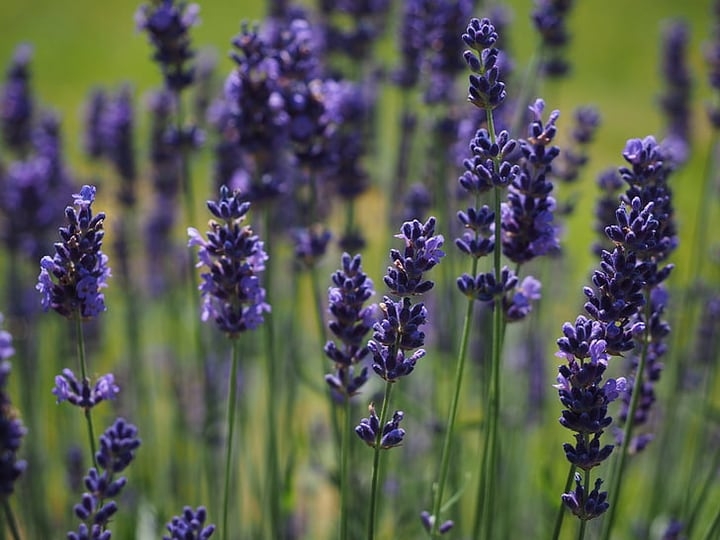 Each spike cluster features dense blooms connected to a long stem. For this reason, it's widely used as an accent in fresh-cut flower bouquets.
In terms of garden space requirements, Impress purple grows up to 3 feet high and 4 feet wide. Therefore, you need to give it more space than other types of lavender.
Get ready for its rich blooms from mid to late summer and don't forget to remove faded flowers to encourage more blooming!
8.

Hidcote Giant

Just like Impress purple, Hidcote Giant is a bouquet resident and typically blooms from mid to late summer.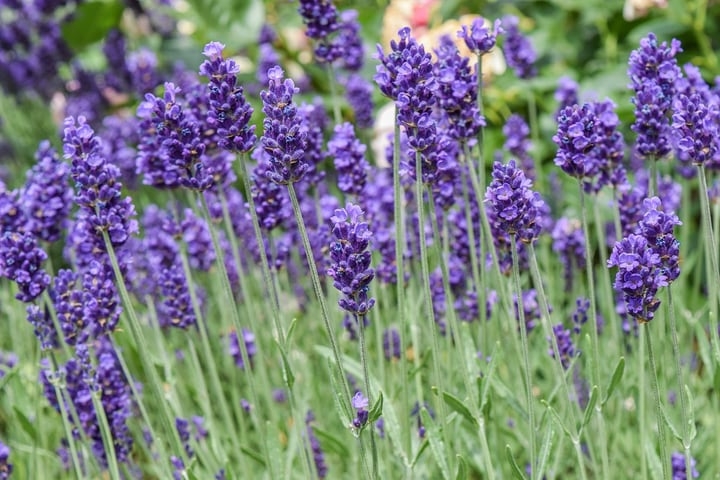 It features strong fragrant blooms and towering flower spikes, which makes it easy to spot, especially for bees and butterflies roaming the garden. Make your own bee garden with lavender today!
9.

Grosso

A fast-growing tall variety, the Grosso lavender plant grows up to 3 feet high. It also produces huge flower spikes that can be up to 6" long. The flowers are of darker color.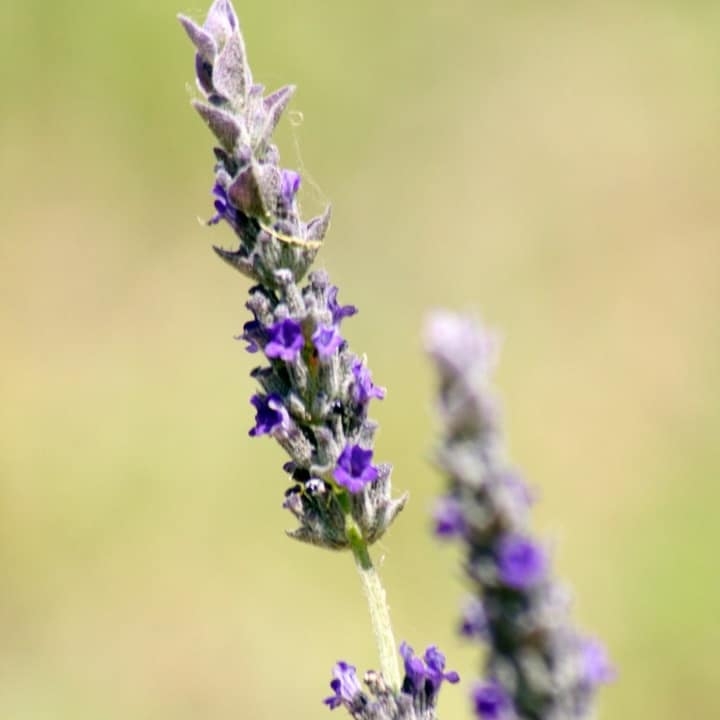 Both its dark purple narrow flowers and foliage are heavily scented.
Since these can retain fragrance and color even when dried, people love using them in dried flower bouquets and dried fragrance sachets. It's also perfect in extracting lavender oil.
Tip: These can last for several years if you always prune them immediately after flowering.
10.

Provence

A perfect lavender cultivar for low hedges and edging, Provence is the best kind of lavender for forming a thick full hedge in your garden.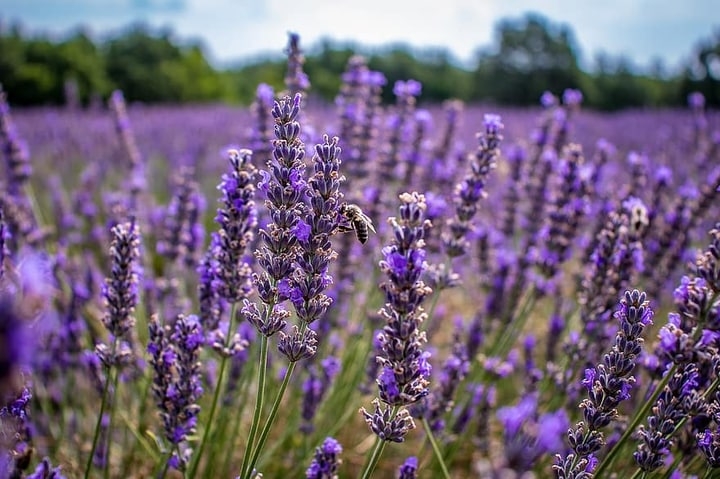 It can tolerate high moisture and so it's perfect if you're growing a garden in a humid climate.
Other Notable Types of Lavender Plants
Here are a few other interesting types of lavender we think you should know about. Be warned: some are lovely.
11.

Egyptian Lavender (Lavandula Multifida)

A unique looking type of lavender plant, the Egyptian lavender features furry bipinnate leaves, making it look like a fern.
Fact: Out of all lavender varieties, Lavandula Multifida smells differently. It's rather less sweet than the rest.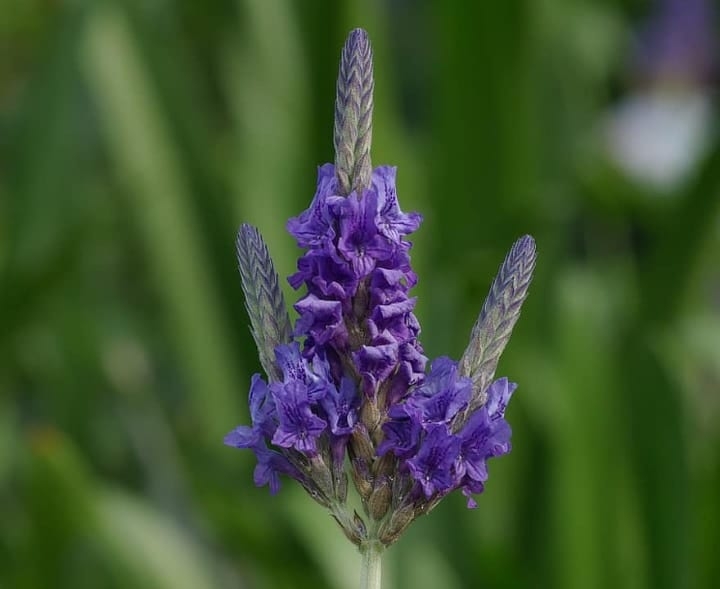 Once you have established a healthy Egyptian lavender in your garden, you can pretty much ignore it. It does not need much tender love and care but it does need plenty of room to grow.
12.

Portuguese Lavender (Lavandula Latifolia)

Simple, yet elegant, the Portuguese Lavender plant features tiny subdued purple bulbs in its contrasting stark green stem. It's also popular as Spike Lavender or Broadleaf Lavender.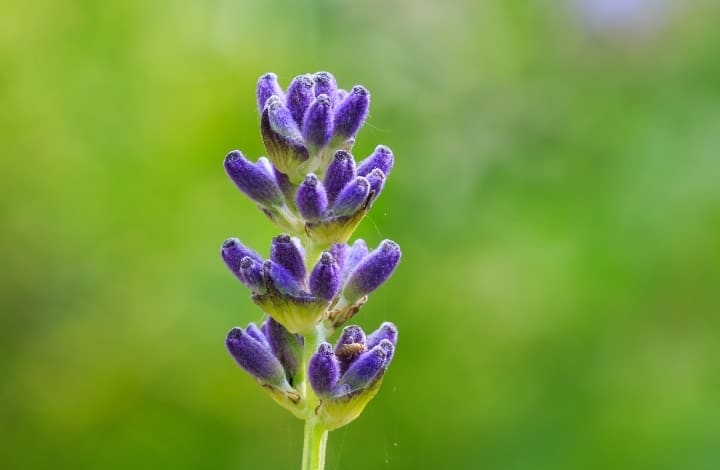 Fact: Portuguese Lavender contains more camphor than English Lavender
Being one of the cultivars that has the strongest sweet scent, it is widely used for culinary creations and drinks.
13.

French Lavender (Lavandula Dentata)

Out of all other types of lavender, French Lavender's blooms last the longest. They can last through fall or year-round in an environment with plenty of sunlight and warmth.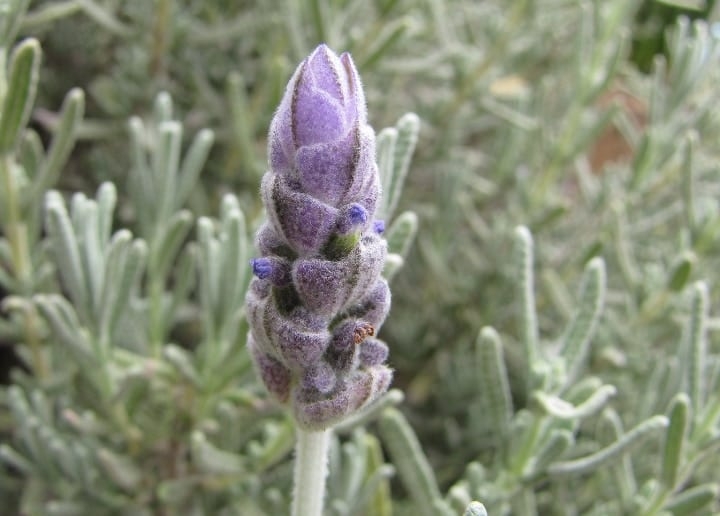 Fact: "Dentata" means "teeth". It got this name because it features toothed-leaf margins.
Its flowers give off a delicate scent. However, the foliage gives off a lavender smell with a hint of rosemary.
Lavender Plants for Sale
Looking to buy some lavender plants? Potted lavender can smell great and brighten up any room in your home. You can always choose to plant it in the garden if you want.
Here are the top selling potted lavender plants right now. Time to bring one home?
How to Grow Lavender Plant from Seed
Prepare your seed tray and use fine vermiculite or a light mix as it also drains quickly. Stay away from using your normal potting mix.
In winter, start your seed trays early by placing them on a heat map. Alternatively, you can place them in a warm location. In two weeks, you should see the seeds germinating.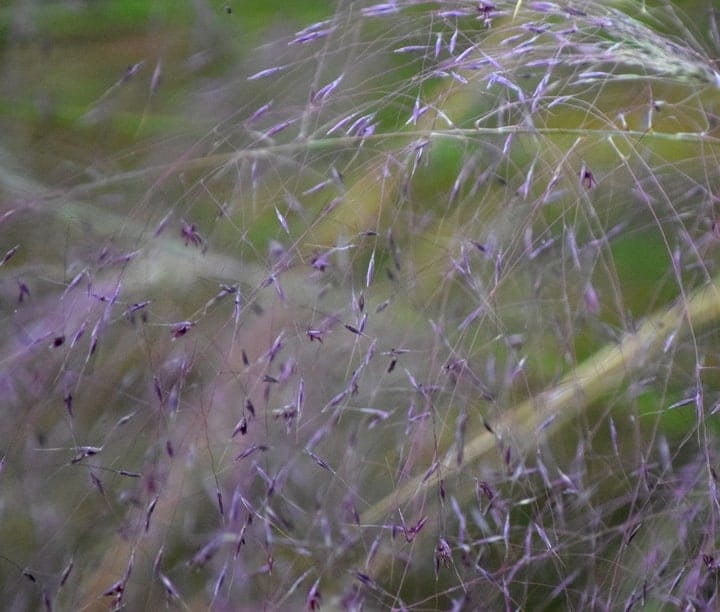 Once they have several sets of leaves, transplant them to their permanent location. Do this carefully, avoiding temperature shock.
While they don't need much attention in terms of watering, you do need to check them from time to time to ensure they are not dislodged by animals or heavy rain.
If they bloom after just a year, consider yourself extremely lucky. If not, rest assured that in the second year you'll have a bountiful supply of lavender in your garden.
Growing Lavender in Pots
Potted lavender plants are super easy to take care of and you can move them to any location as you want. You can even take them with you if you decide to move.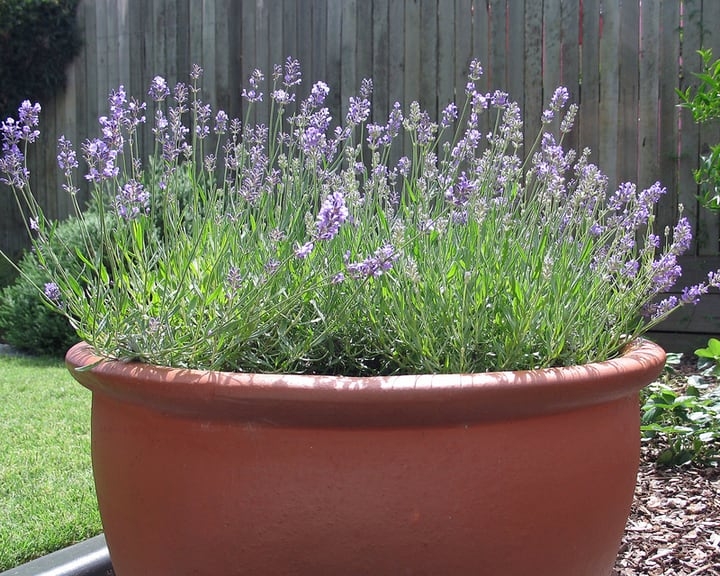 Speaking of location, the first thing you should consider is the location. Ideally, you need to find a place where your lavender plant can get at least 8 hours of sunlight every day.
If you've made up your mind to use pots to grow your lavender plants, there are a few things you need to remember.
First, you need to select a planter that has plenty of drainage holes. If you plan to grow the plant indoors, just select a planter with a saucer to catch the water at the bottom. Make sure the saucer is detachable.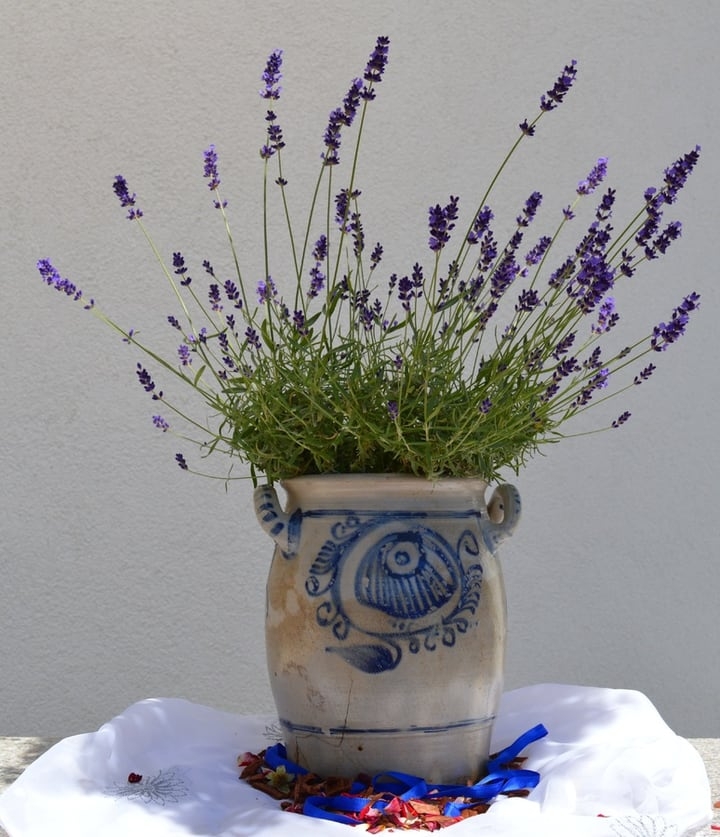 Secondly, give your lavender plant plenty of space. A twelve to sixteen-inch pot is perfect. Adding smaller stones at the bottom of the pot will enhance drainage.
Once done, add your well-draining soil until the pot is 3/4 full. Add the lavender plant and fully fill the pot with soil.
Lavender Plant Care
Growing a healthy lavender plant is not a chore. But there are a few things you need to pay attention to. Here's how to care for a lavender plant at home.
Soil
As mentioned above, lavender plants love well-draining poor soil conditions. So, you do not need to add fertile soil nor compost for it to thrive.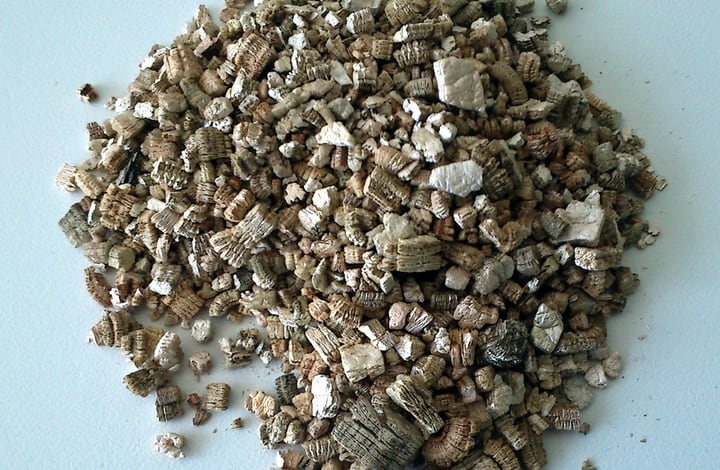 Since they love dry soil, you will rarely need to water them. You may even never need to if you live in a place where there are occasional rain showers.
However, make sure the soil drains well because constant heavy rain can make the soil too wet. That can easily kill the plant.
Light
This hardy shrub can withstand rain, wind, and sun. You don't need to place it in a well-sheltered or shady spot.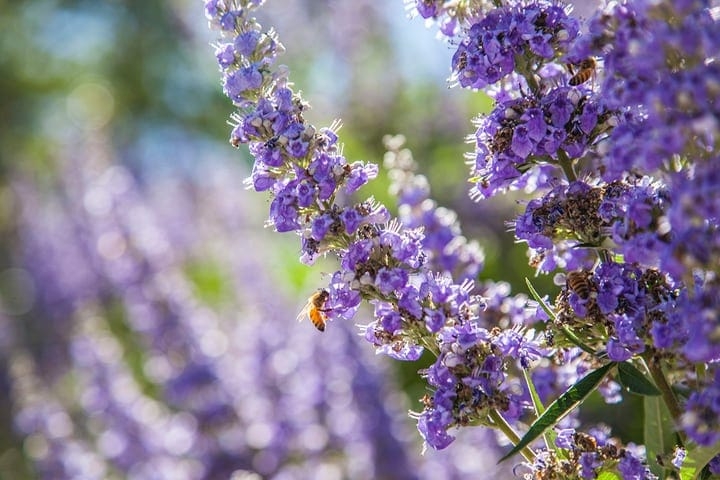 The lavender plant loves direct full sunlight and you can leave it there for at least 8 hours a day.
Temperature
The temperature plays an important part in germinating the lavender seeds. Preferably, the temperature in your home, greenhouse, or heating pad should be between 65 to 70 degrees Fahrenheit (or 18 to 21 degrees Celsius).
Watering Lavender
Lavender does not require a lot of water as it prefers dry soil. If you live in a dry place, let the soil drain and dry fully before watering.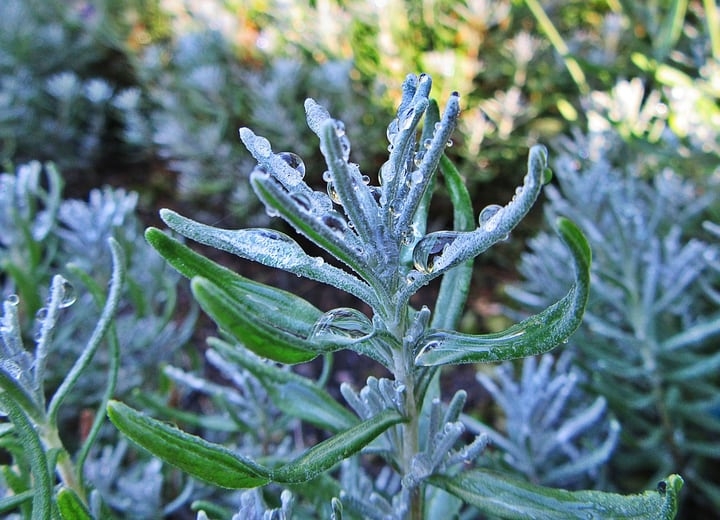 Alternatively, you can water once every two weeks with no watering at all in winter.
Fertilizer
Fertilizing lavender can result in excessive foliage growth with little to no flower. Since these plants love poor soil, just live and let them live. Soon, they will be teeming with fragrant flowers.
Pruning a Lavender Plant
When left alone, lavender can have lots of overgrowths. We suggest to prune it heavily at least once or twice a year. Don't worry, this is probably the only care you really need to give your lavender plant.
So, how to prune lavender plants?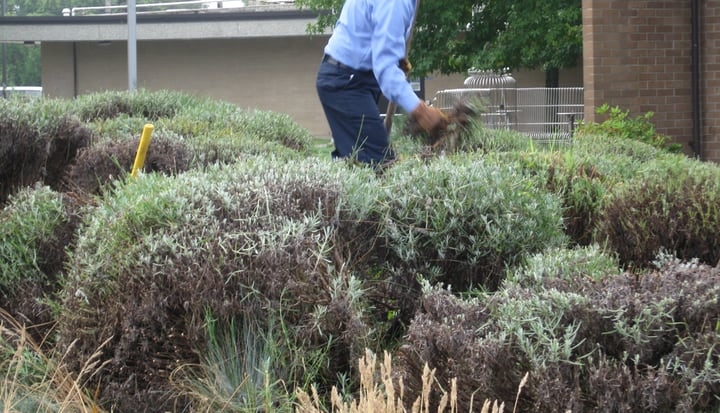 The best time to prune your lavender plant is in early spring and early fall.
Lavender responds well to pruning--it encourages it to grow in full bloom the next season and become bushier.
Propagation
Lavender plants can be easily propagated using their stems. There are two types of stems you can use: softwood stems that are available in spring and hardwood stems that are available in the fall.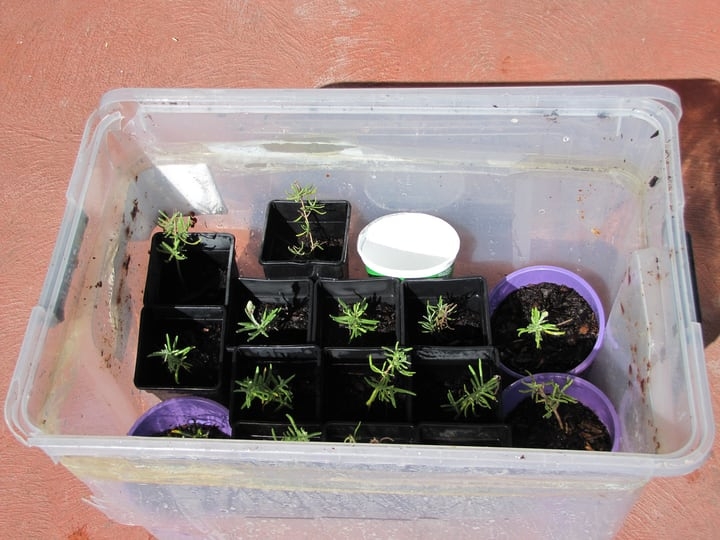 Softwood stems are tender and fresh and bend. Hardwood stems are mature so they snap when bent.
Good to know: softwood roots quickly while hardwood takes longer but is more reliable when it comes to longterm growth.
When selecting your stem cuttings, be sure not to select stems that are in the process of blooming. Why?
The cutting won't have a chance at survival as it will focus its energy in flowering rather than creating new roots to survive.
How to Propagate Lavender Plant
Once you have selected a stem to cut, use a knife and slice it away from the plant right below a leaf node. Make sure that the cutting is at least 4 inches long.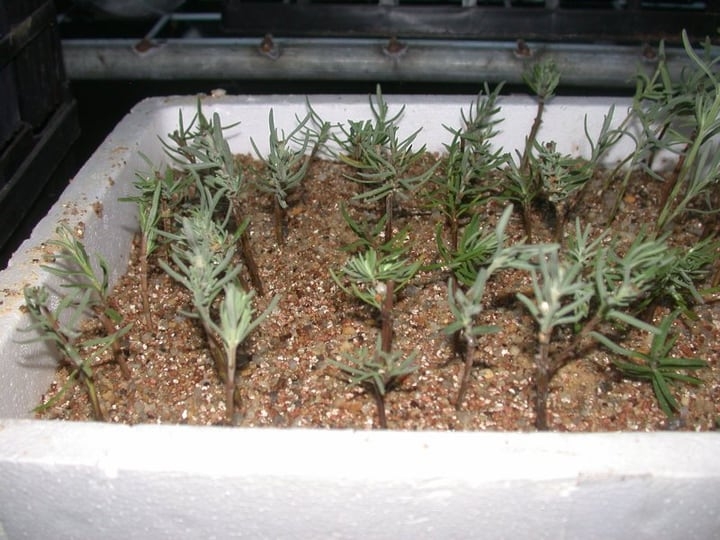 After slicing, cut away all the foliage on the lower portion of the lavender cutting. Then remove some of the skin on one side of the bottom of the cutting.
The cut portion can then be covered in rooting hormones to promote root growth. However, you can skip this step if you don't have root hormones. The lavender cutting should do just fine.
Pot the cuttings in 2-inch deep soil. Then, cover and press the soil around it to keep it secured.
After that, moisten the soil and cover the pot with a plastic bag for a greenhouse effect.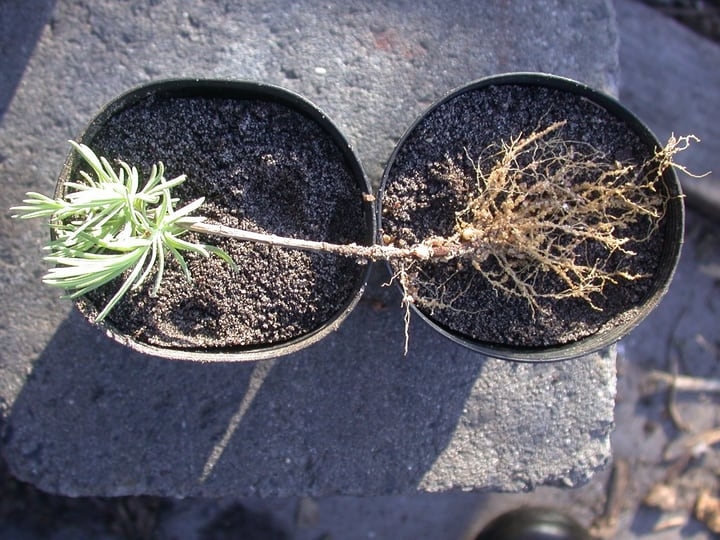 In just two to four weeks, softwood cuttings will have established a root system. On the other hand, the hardwood cutting will take a bit of time to grow roots.
To check, lift the cutting slightly and see if there is resistance. If yes, it has grown roots; if not, it still needs more time.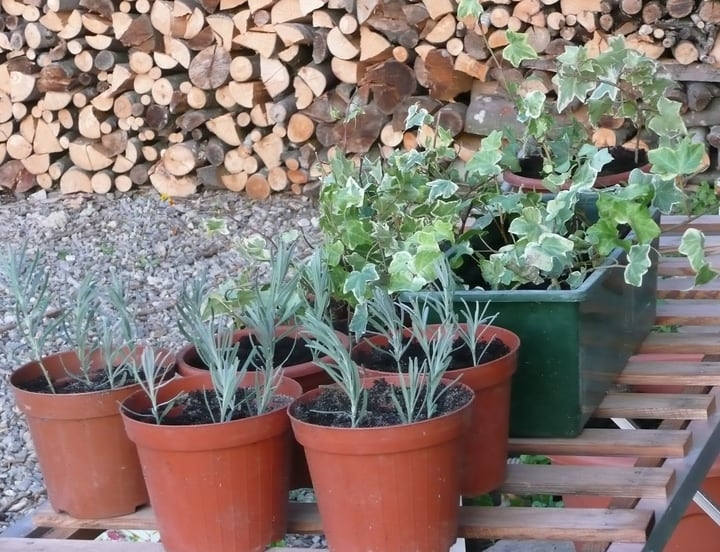 Once roots have developed, place them in a sunny place to mature and bloom.
Lavender Plants Frequently Asked Questions Answered
For questions you may have that we haven't covered yet, check out the answers below. We hope you find them useful!
Lavender Up Your Garden
At the end of the day, lavender is a low-maintenance scented beauty you'll love to grow in the garden. Just plant one and you can enjoy its scent and create lots of different things from it.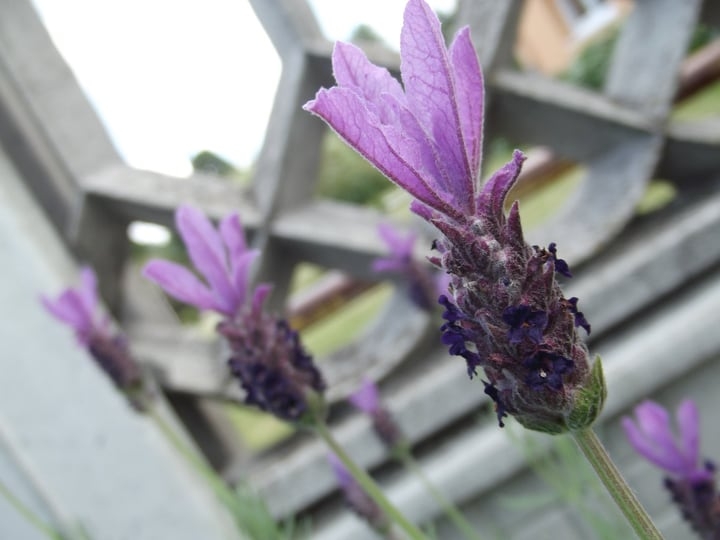 The best part, lavender can live for up to 15 years without needing much care. Talk about an undemanding plant! It is also a mosquito-repelling plant, just like the citronella plant!
So, are you ready to bring a bit of wonder to your garden with a lavender plant? We certainly hope so. Plant, prune, and propagate!
Have you grown lavender before? We're curious to know.
Drop us a comment and tells us about it.