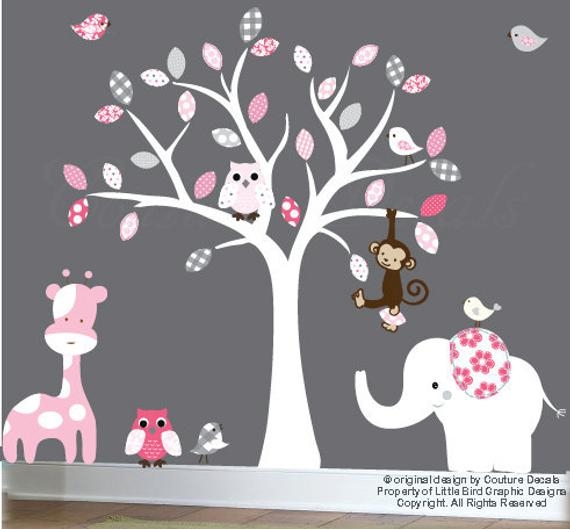 Baby wall decal white tree wall decal
Charming contemporary self-adhesive wall decals in white, pinks, browns and greys with simple floral and geometric patterns. Decals have forms of simplified amusing exotic animals and a big leafy tree.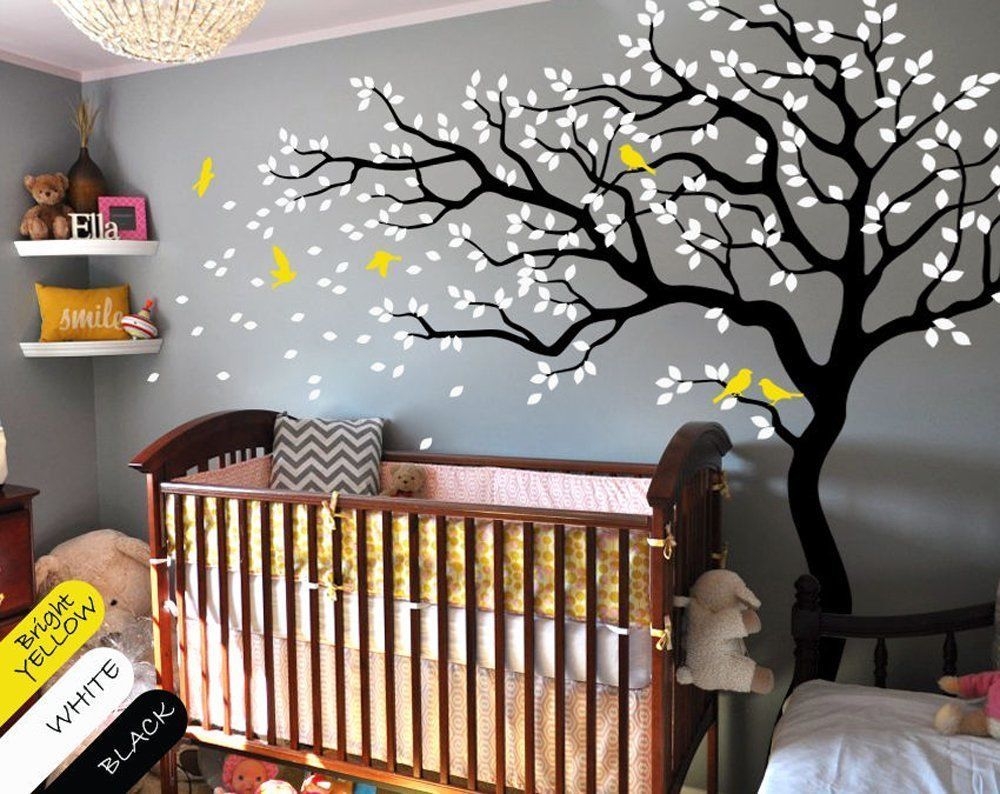 Tree wall decal huge tree wall decals
Don't you just love this hand-painted, stunning wall art? Perfect for your little child's nursery room, I am sure that he will absolutely love the gorgeous, colourful tree. Truly a work of a very loving, dedicated parent.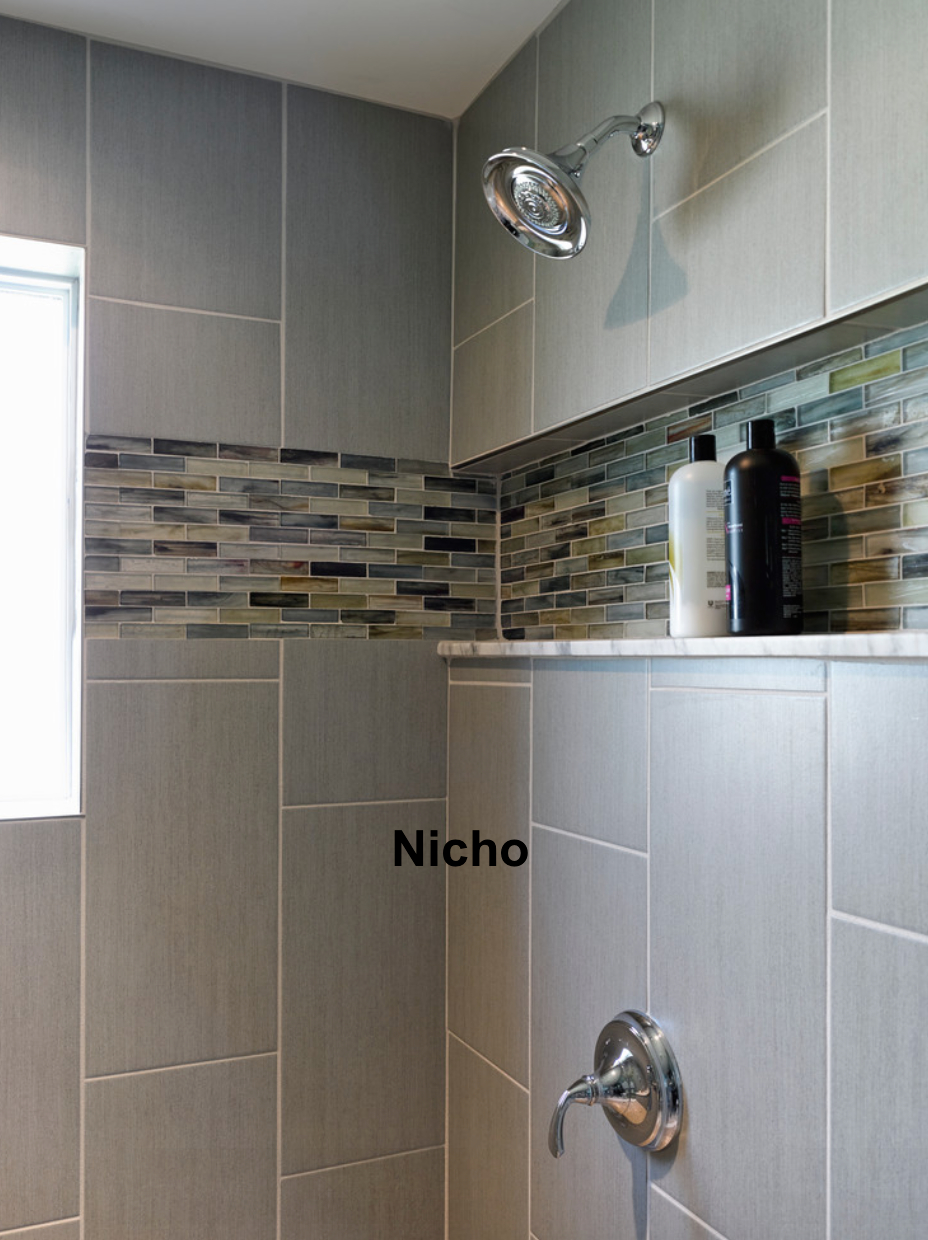 Morris house midcentury bathroom baltimore
Original and very useful bathroom solution. This shelf is bulit in the wall and it features an original multi-color background. The shelf provides quite large space for soap and other bathroom products.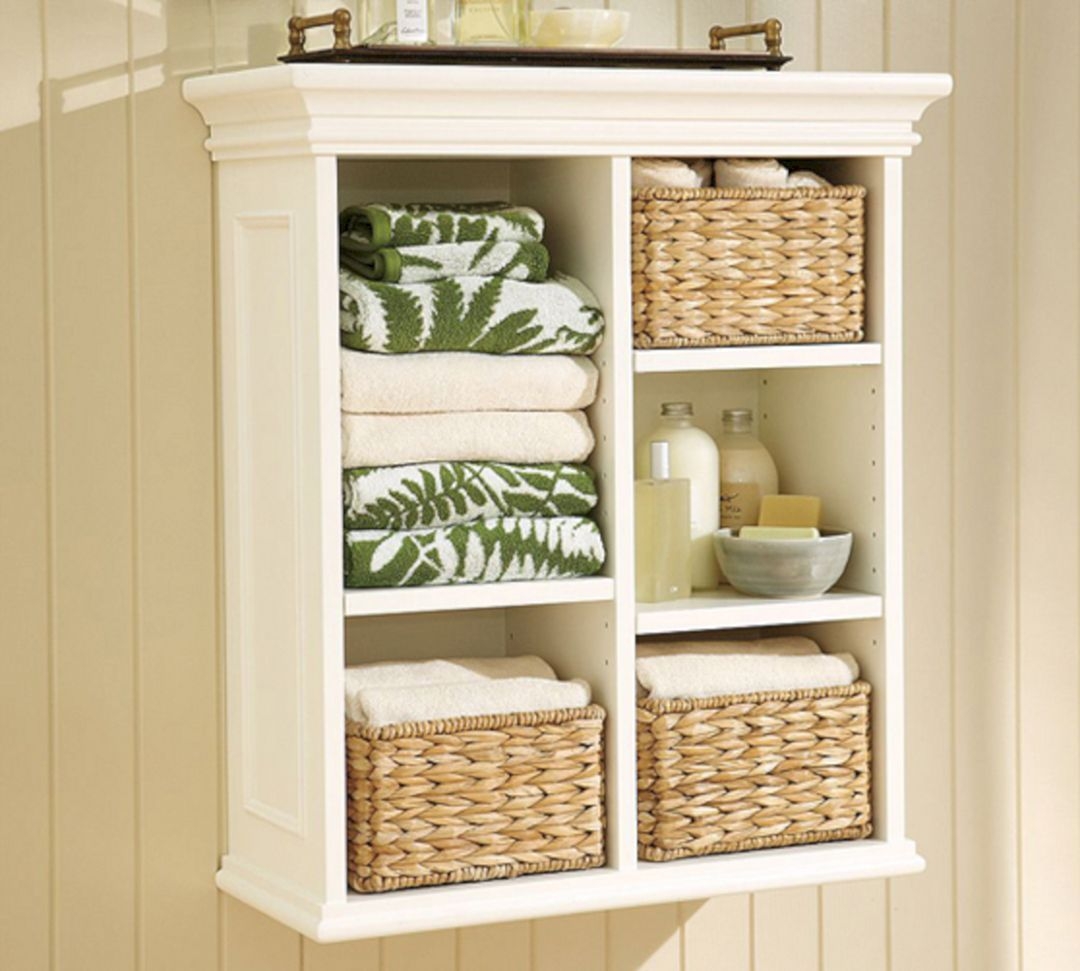 Cute, homey cabinet in cream white - for a rustic style oriented bathroom. Nice to have when one wants to create more storage opportunities in a bathroom while not occupying a square inch of floor space.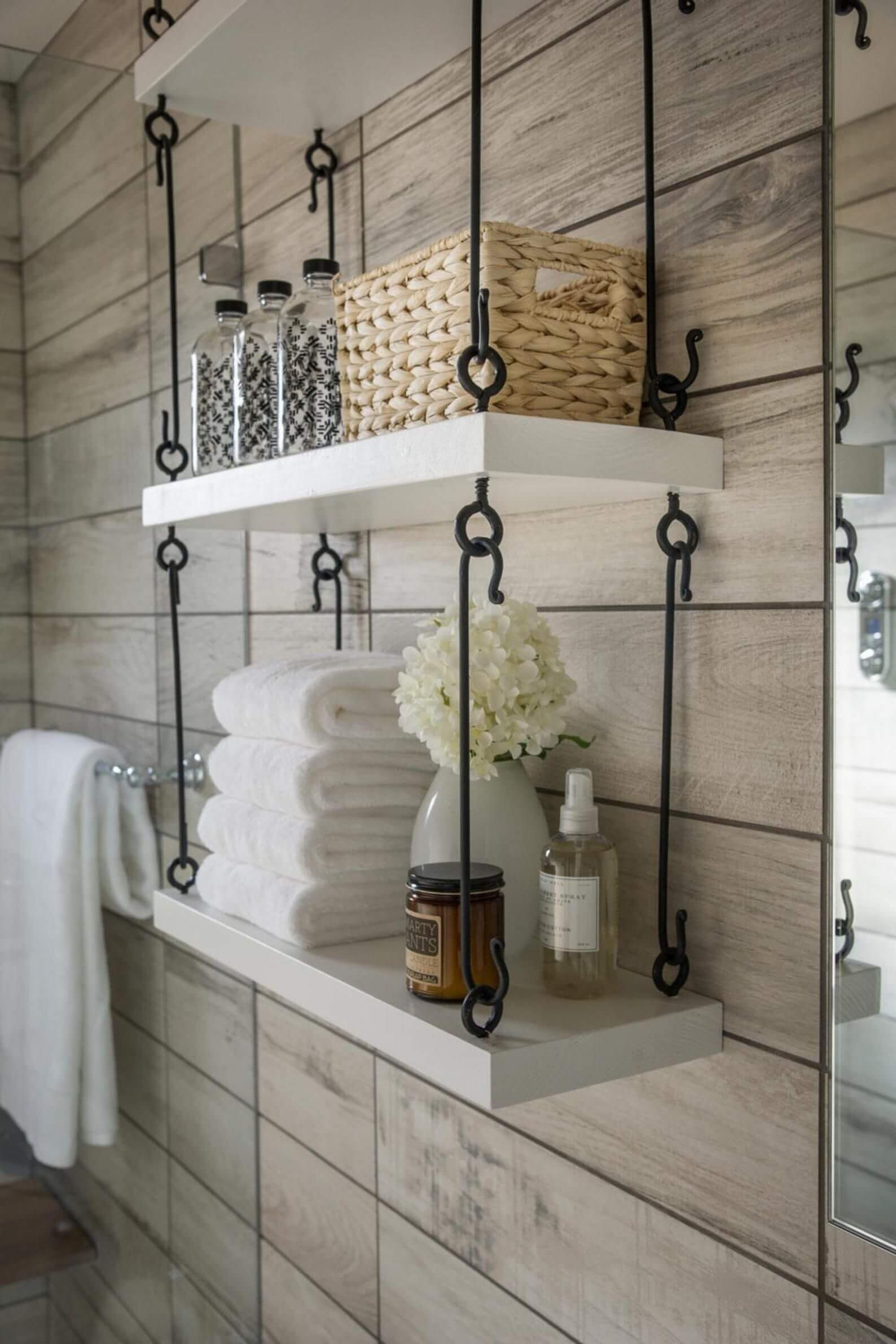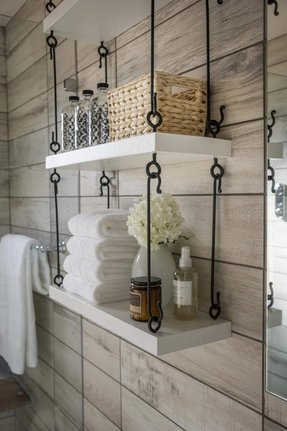 If you're thinking of how to provide some extra storage to your bathroom then this wall shef is the way to go, providing a simple yet classy-looking design with metal hooks combining the simple, white, wooden shelves.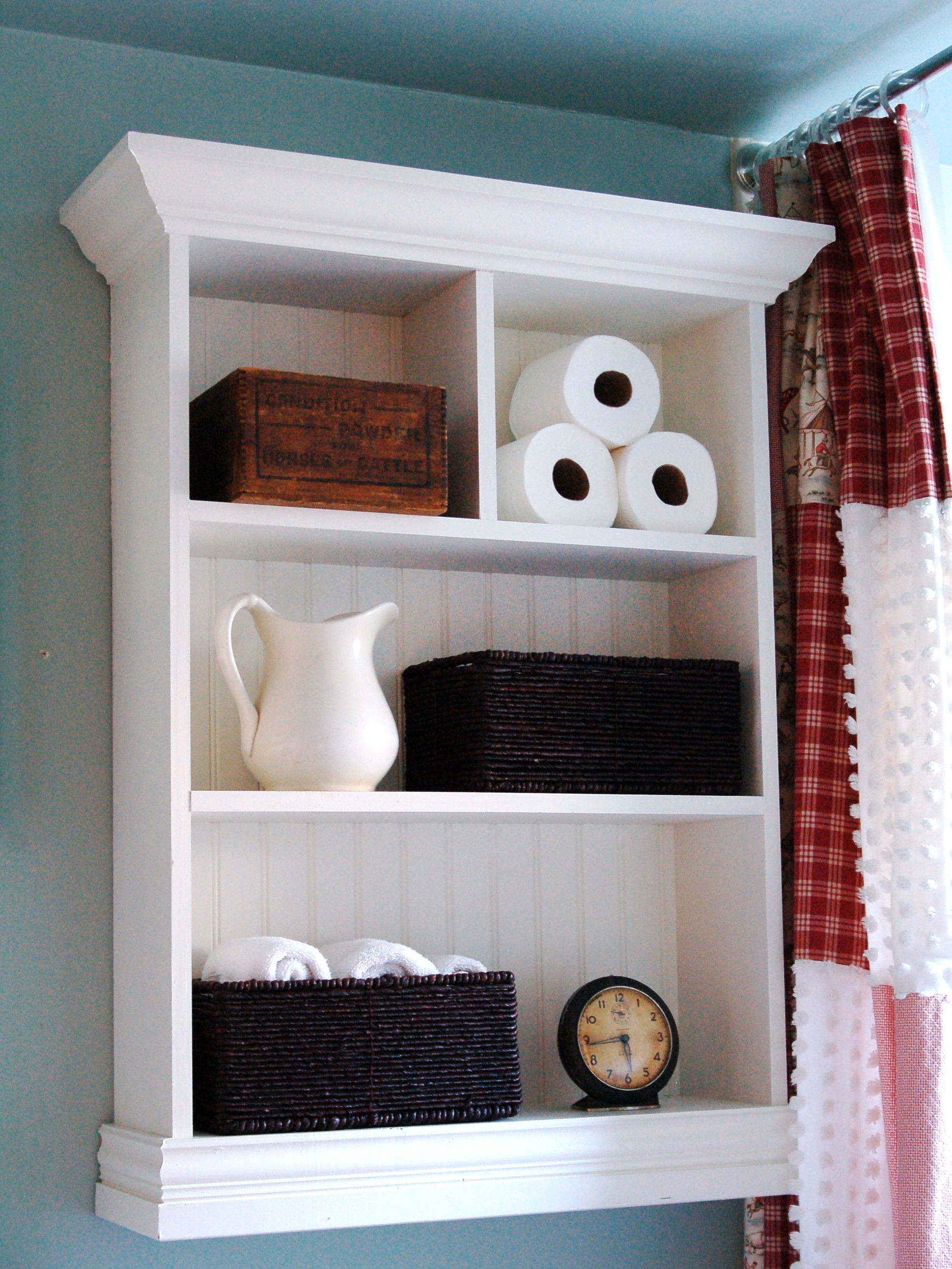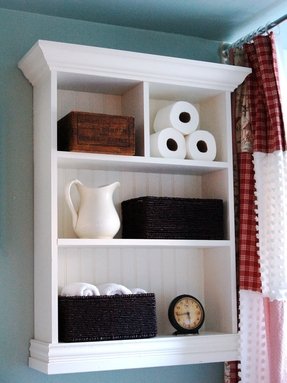 Cottage Bathroom Storage Cabinet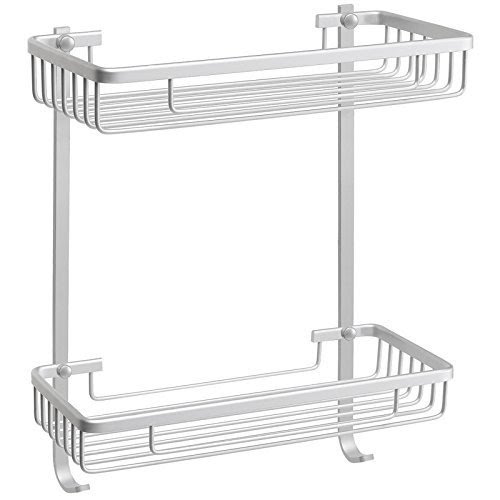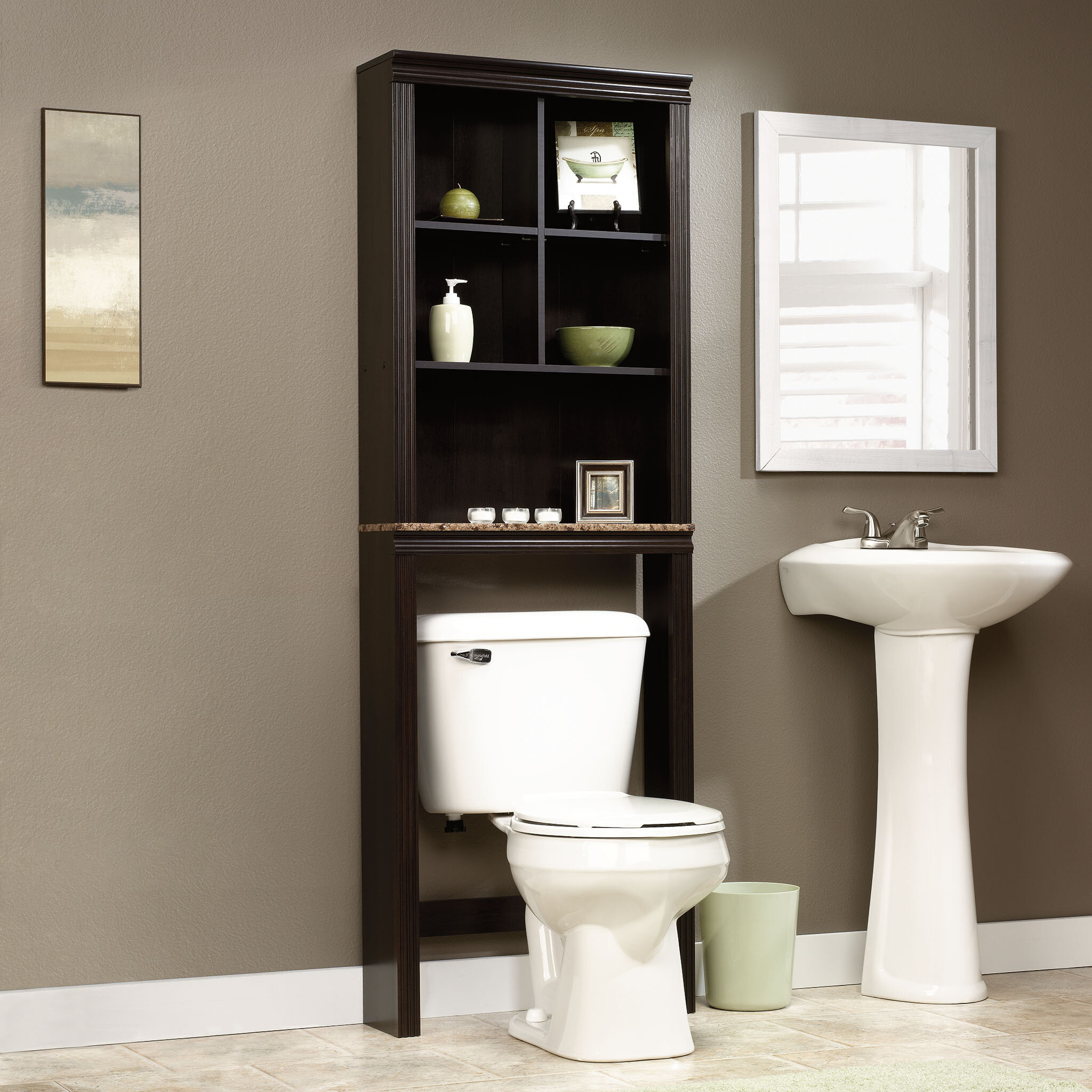 Like this color, Benjamin Moore, Glass Slipper. It's a very neutral blue with alot of gray in it. Also, like the towel storage above the commode!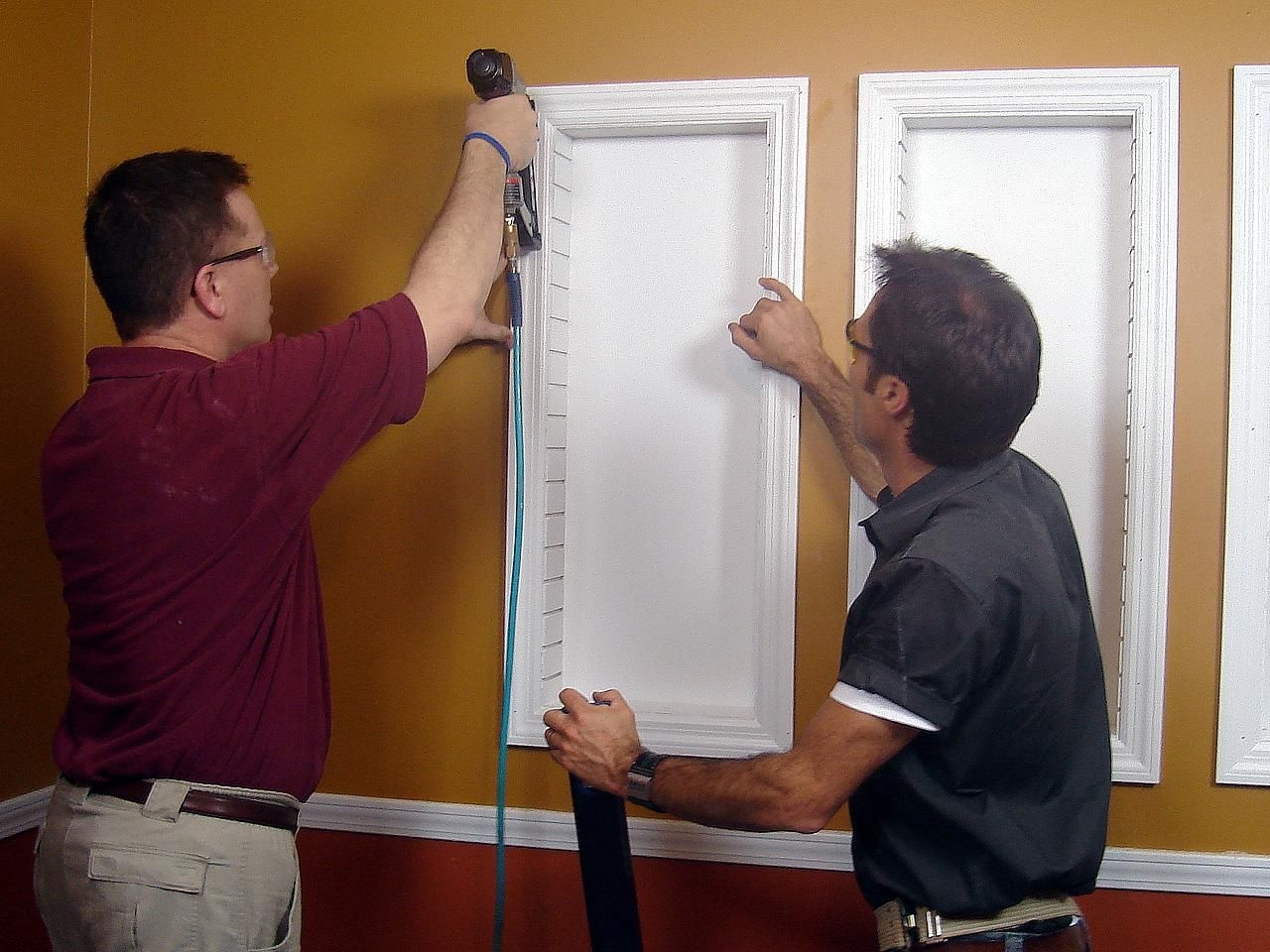 If any of your rooms features a small space, you need to learn how to make use of every inch of it. One of the most clever solutions is installing the built-in cabinets. They are perfect for a bathroom or living room and they look elegant.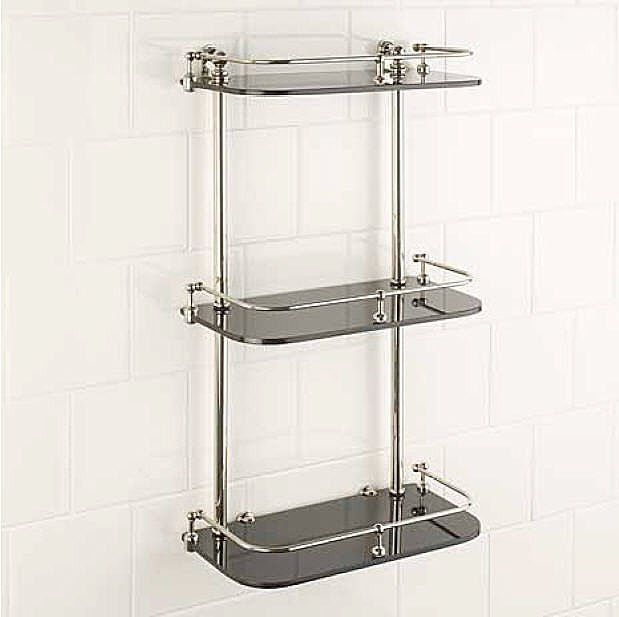 Bathroom Wall Shelves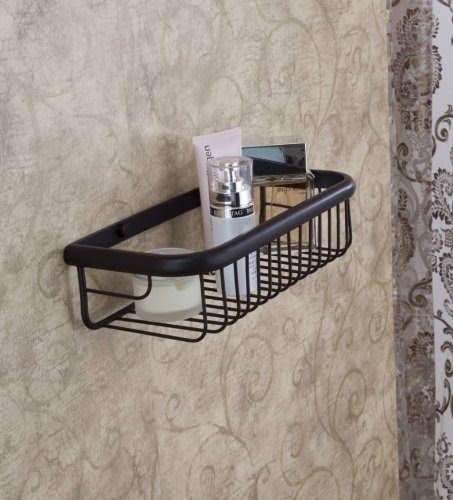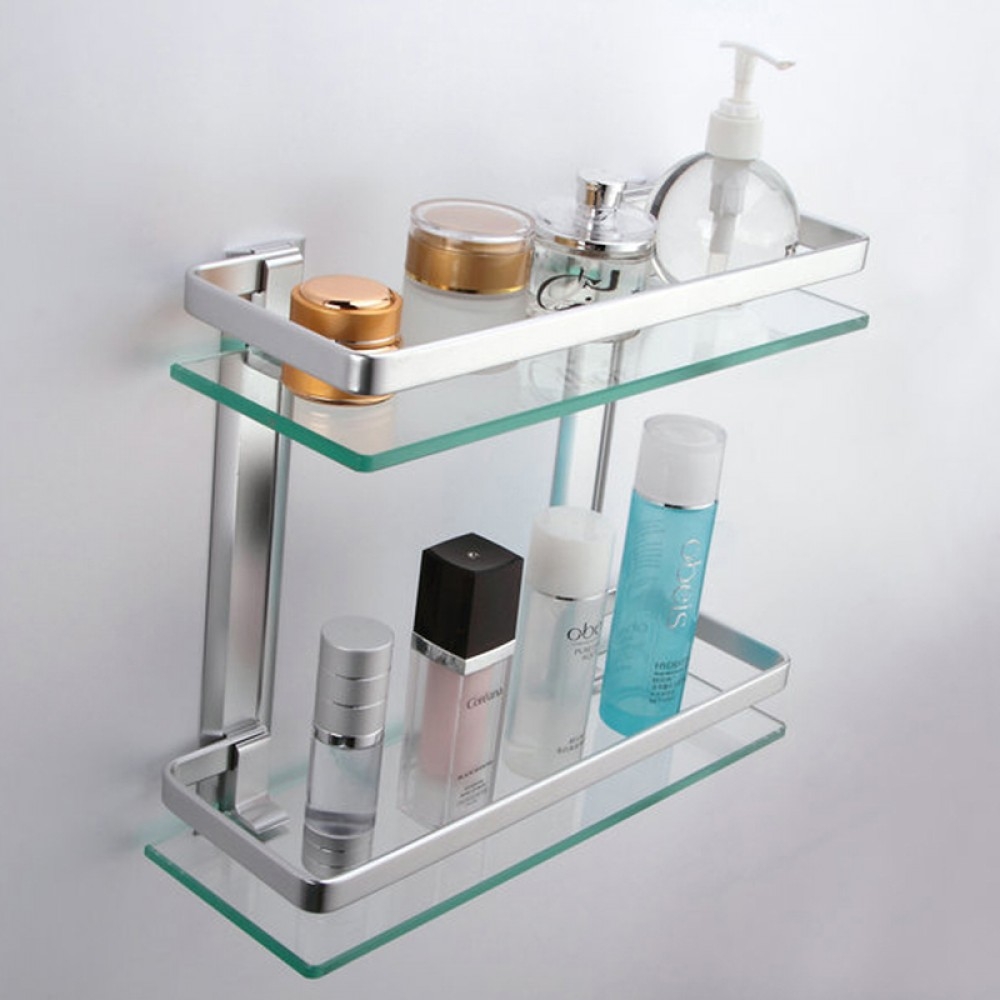 Rectangular wall mounted shelf. This stylish shelf is the contemporary answer for your bathroom storage needs. It has been made from aluminum and tempered glass, which makes it very durable. Transparent construction gives it a nice, clean look.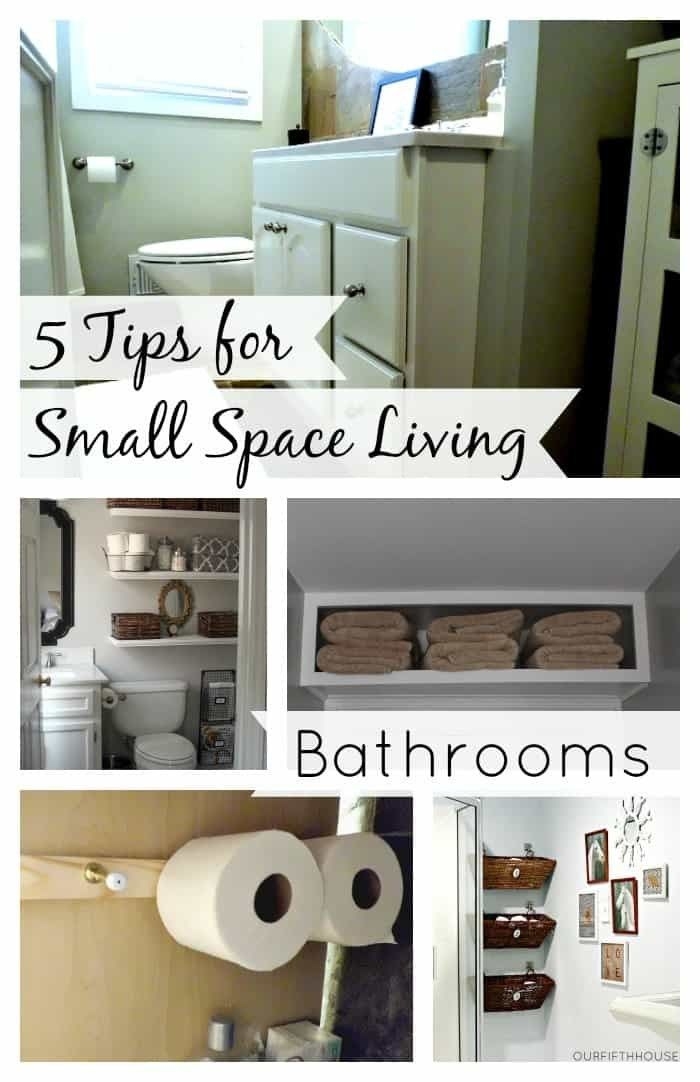 Ideal for those who deal with small bathroom space, this 5 useful tips will help your organize your space perfectly. First of all shelves, lots of wall mounted shelves or baskets, where you can put your towels or accessories.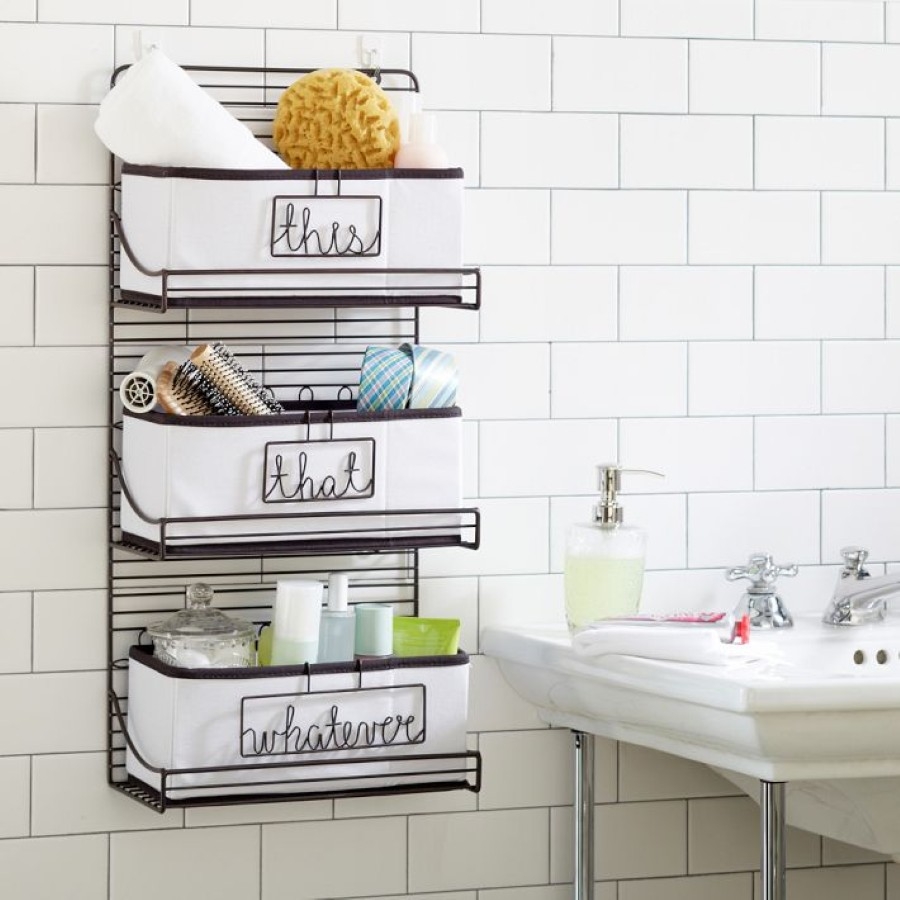 Home Decorating Trends – Homedit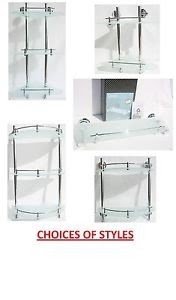 Home, Furniture & DIY > Furniture > Bookcases, Shelving & Storage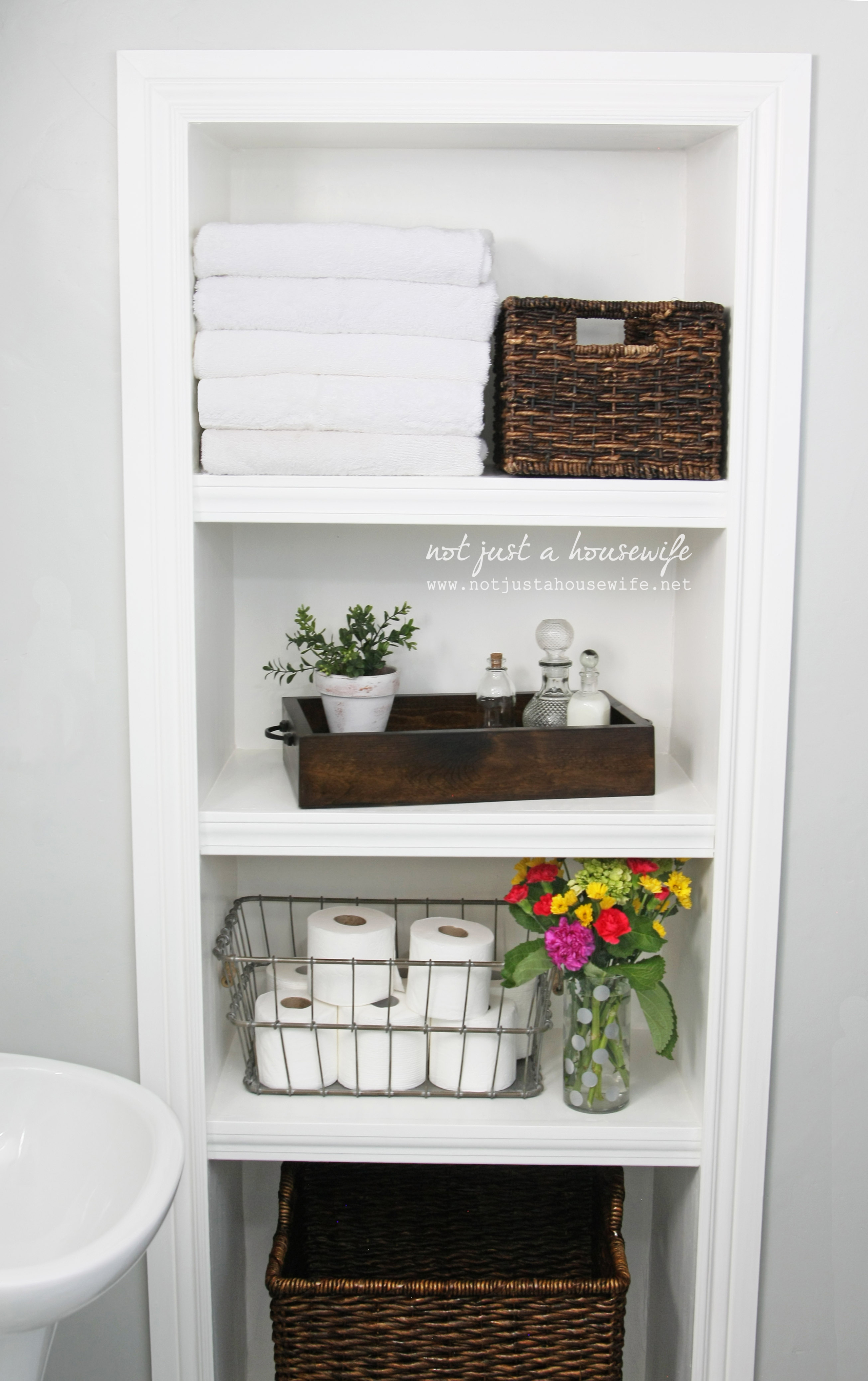 Keep your bathroom organized and clean and build yourself some bathroom shelves, here is a great do-it-yourself idea. Beautiful white wooden storage shelves offer a lot of space to keep linen and towels.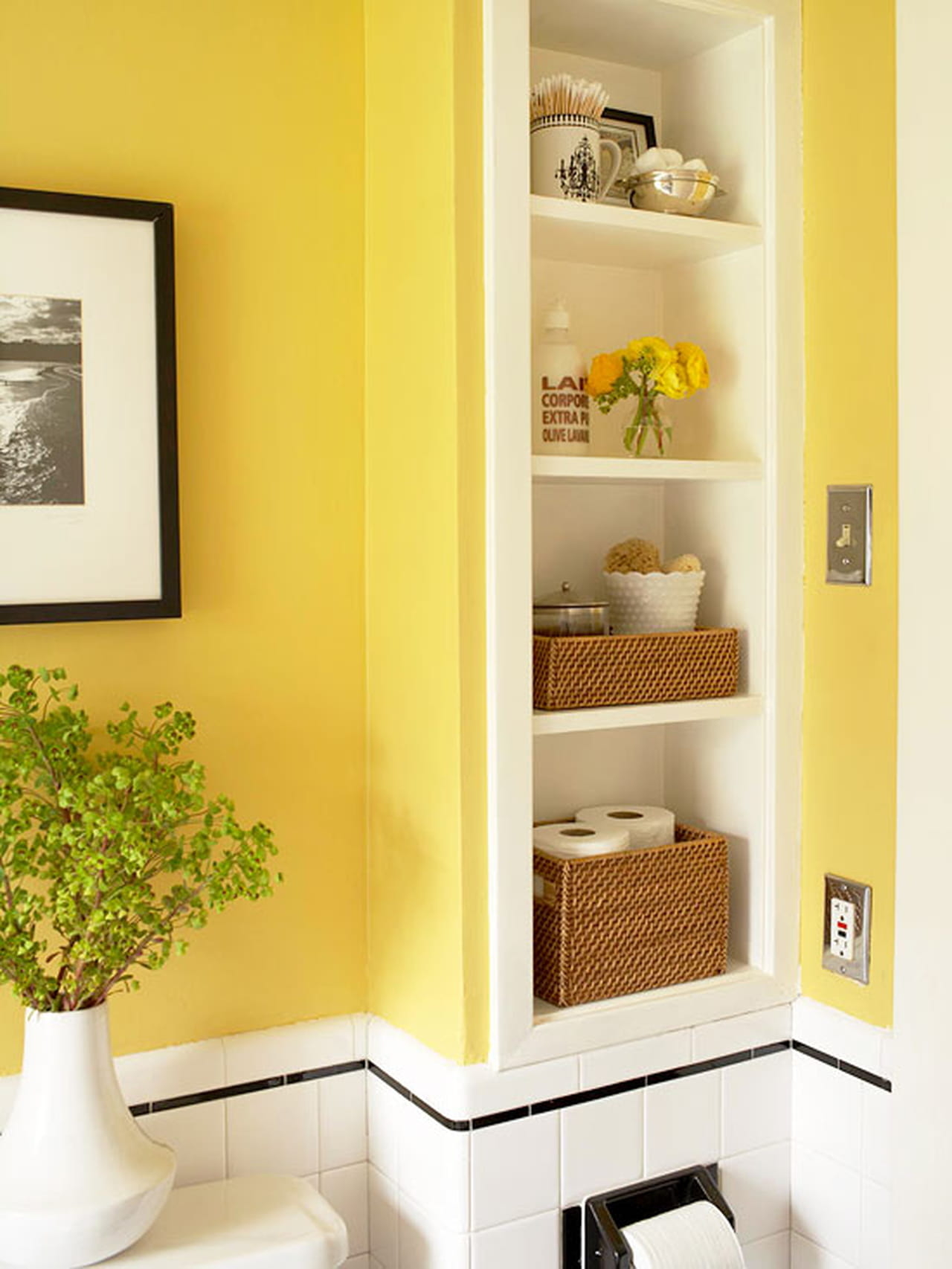 Practical wall mounted shelves for bathroom use. They provide space for storage baskets and for practical bathroom accessories. White color is neutral, so the whole set of shelves looks very nice in any design.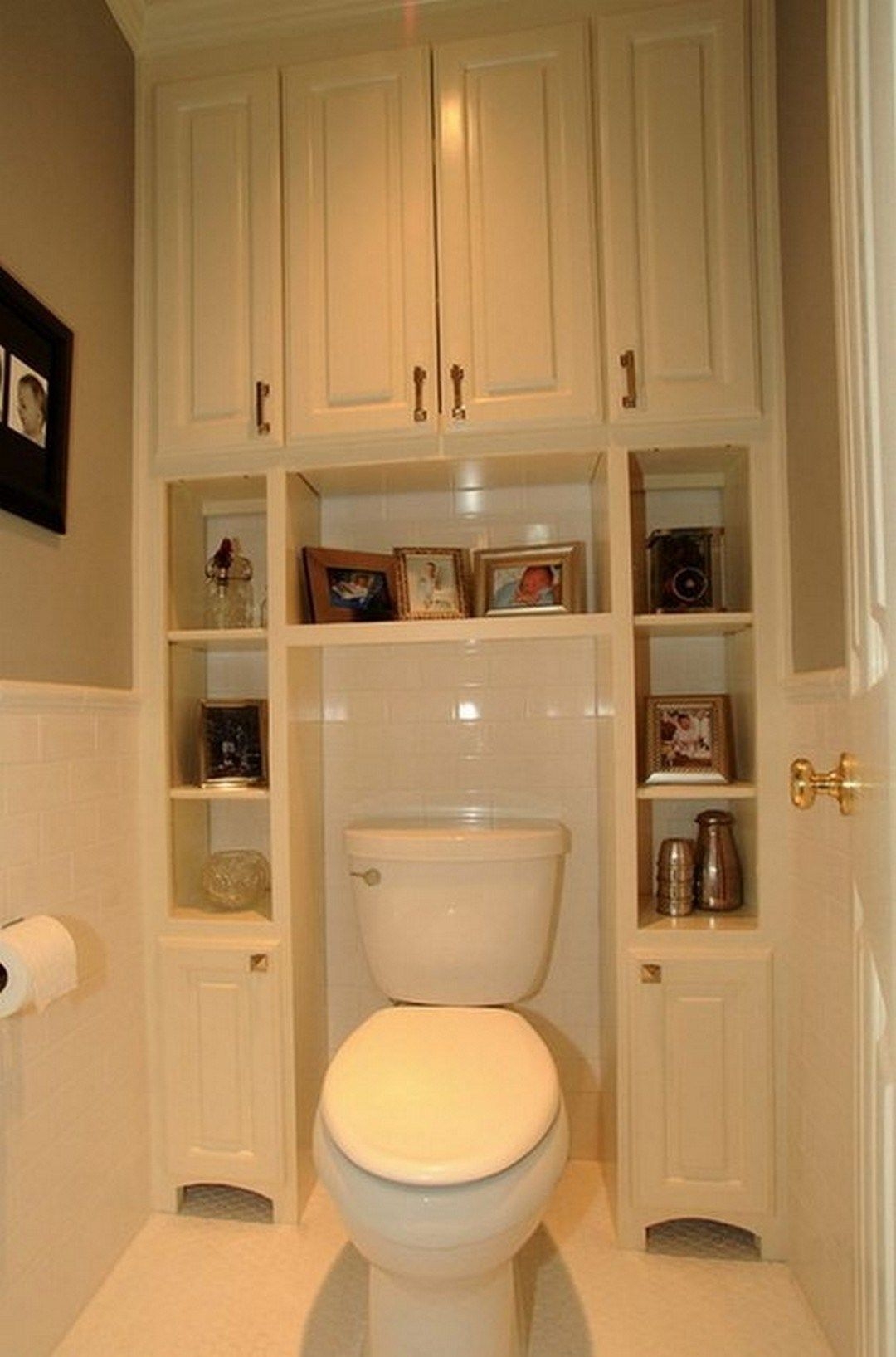 Great storage! Love this. Why don't I get Jason to make this in our bathroom?! DUH!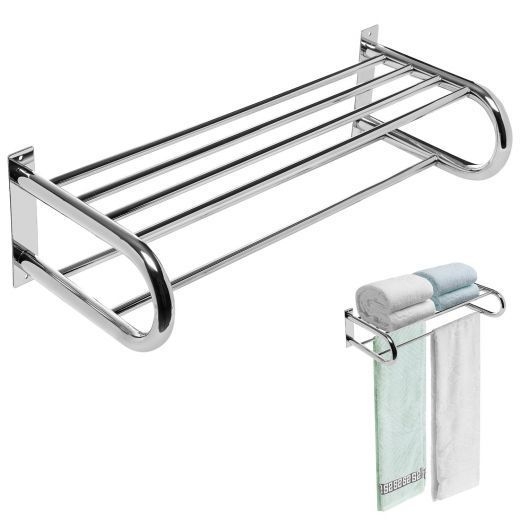 Deluxe chrome bathroom wall shelves make a stylish and practical addition to your bathroom. With its chrome finishing, it adds the cool and clean, modern vibe associated with minimalistic design.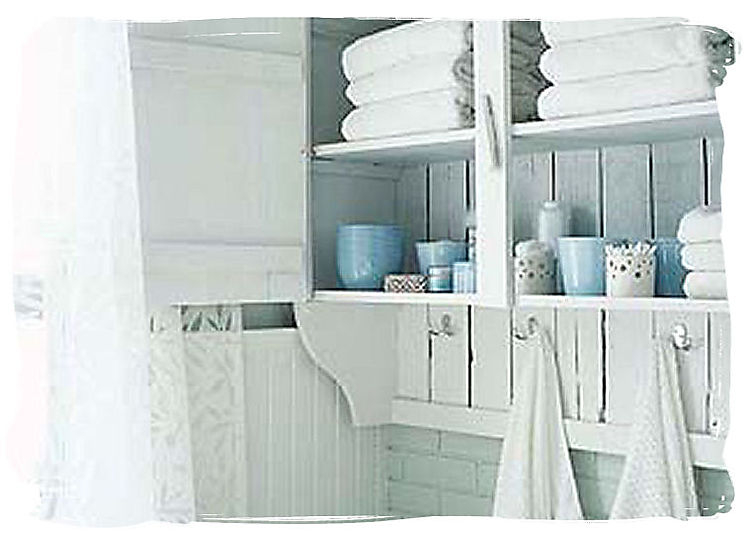 Bathroom Storage Strategies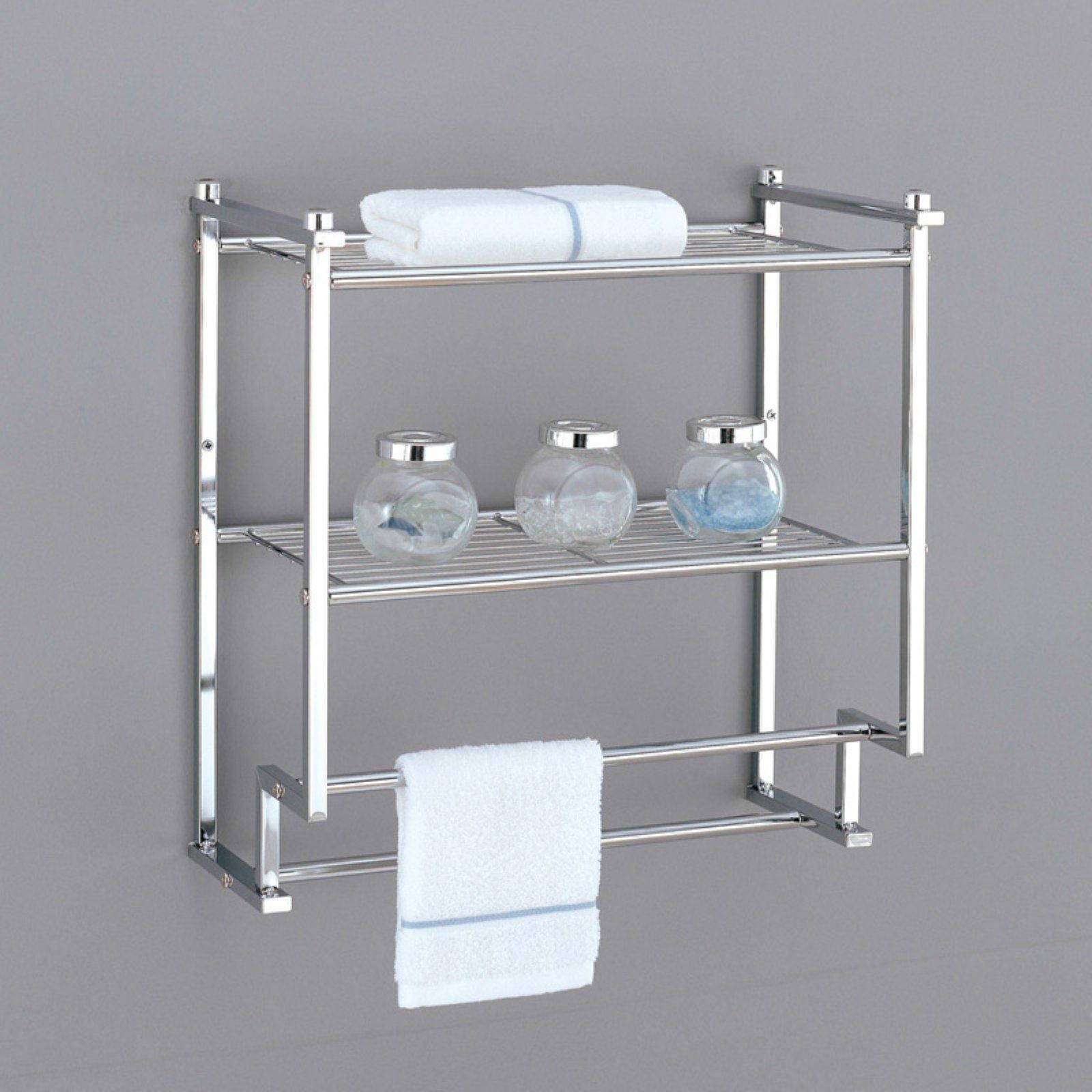 2 tier wall mounter rack. This practical furniture offers ample storage with its 2 shelves and has a handy towel rack. The rack is made of metal and finished in attractive chrome. It can be easily mounted to a wall in your bathroom.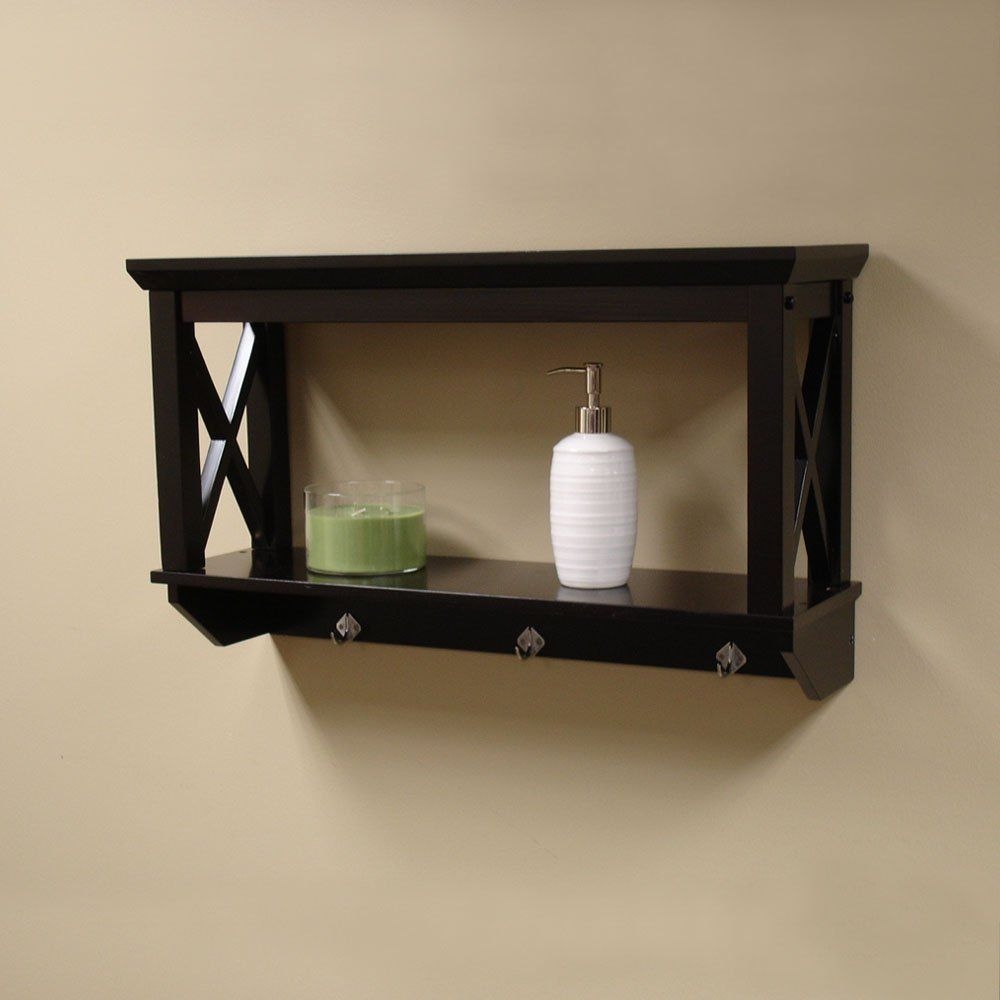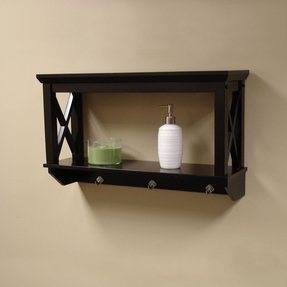 Cool present-day wall-mounted bathroom shelf of wood with a very dark brown finish. It has rectangular both a moulding top and a lower shelf. It features X-slatted sides and truncated side aprons. Under the shelf there are 3 metal hooks.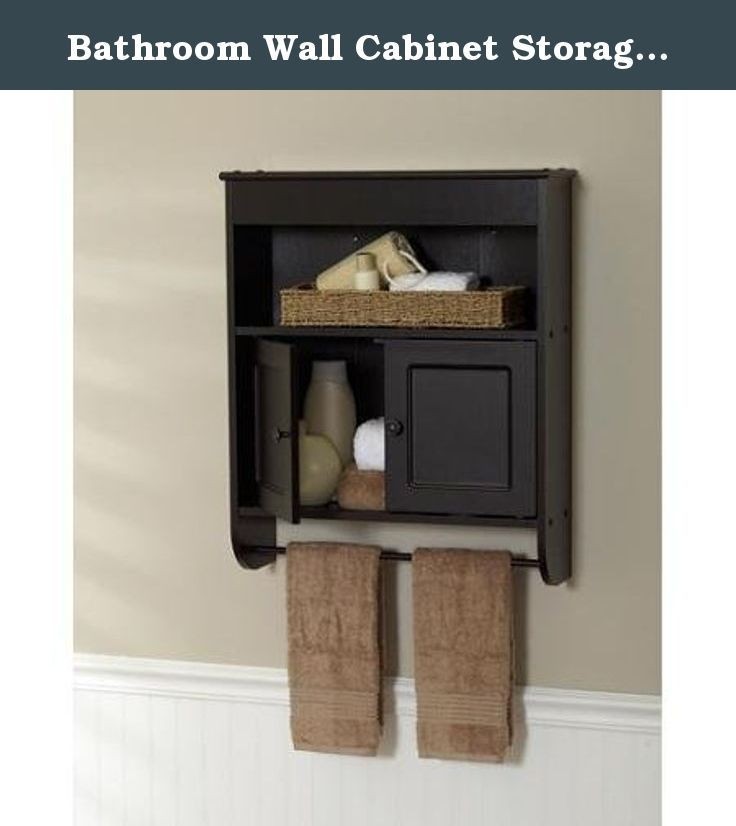 This beautifully finished wooden cupboard, is the perfect solution for your bathroom or sauna. Practical cubby with lockable doors, handrails towel and practical shelf will hold all the necessary items close at hand.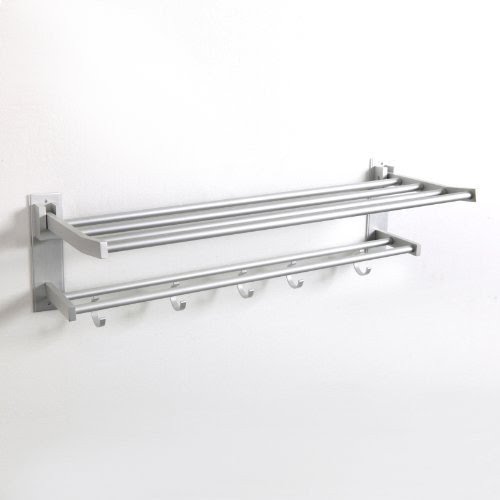 This shelf hook rack will be an excellent solution for your bathroom, since you'll finally be able to hang your towels neatly and keep your space organised. It comes with two levels of shelves and a set of sliding hooks and you can always fold the top shelf up against the wall.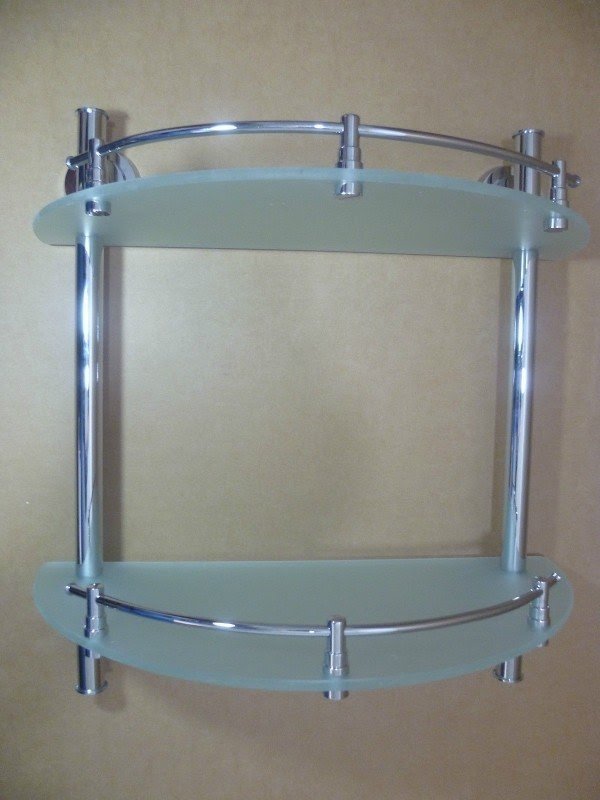 Details about BATHROOM STORAGE WALL SHELVING SHELVES SHELF UNITS
DIY Bathroom Wall Storage Cabinet. I would personalize them for each member of the family.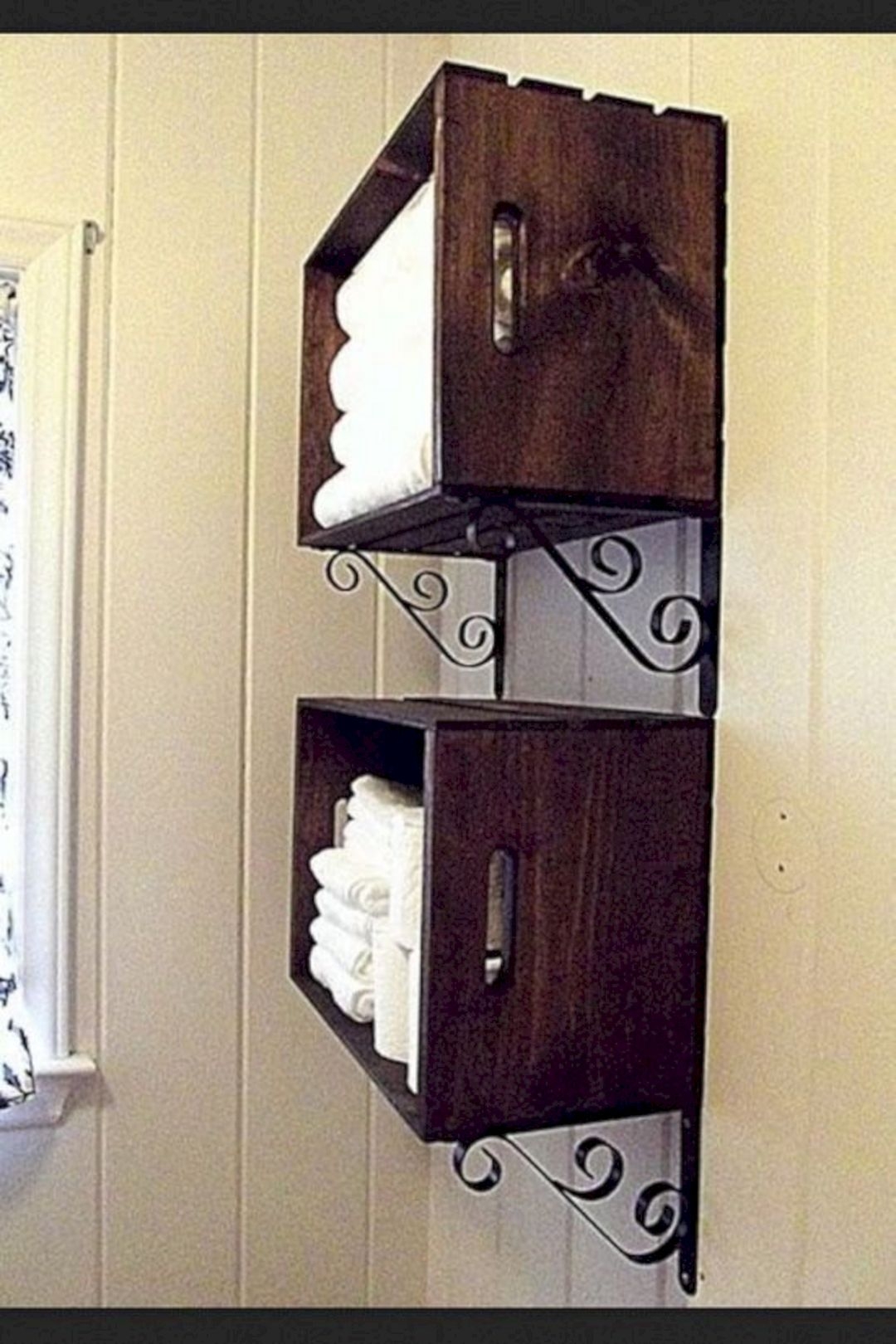 Pick up these crates at Michaels for about $4. Stain or paint. Add a pair of shelve racks from Home Depot and Wa La...you have an attractive storage unit for towels or anything else that requires easy access. (note: Reinforce the crate by securing with s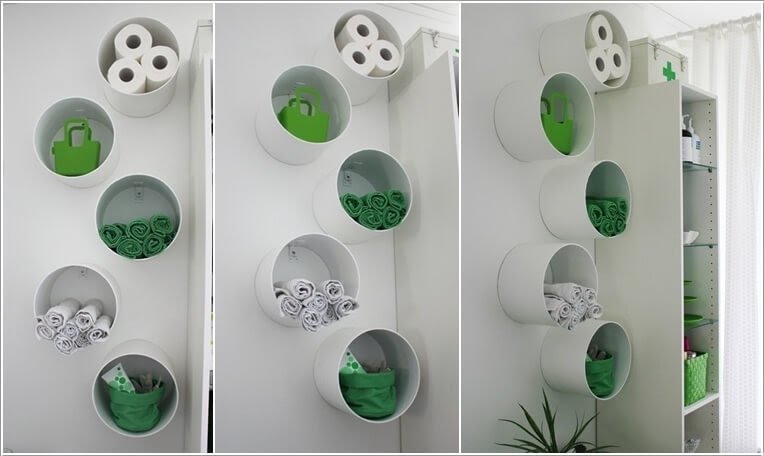 You can also affix the PVC tubes to the wall as neat hanging racks. | 53 Seriously Life-Changing Clothing Organization Tips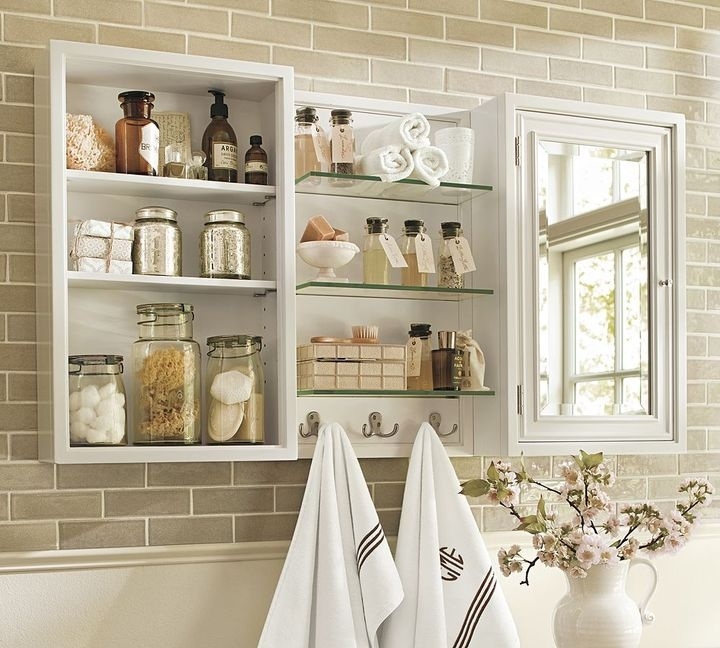 All Products / Home Decor / Wall Decor / Wall Shelves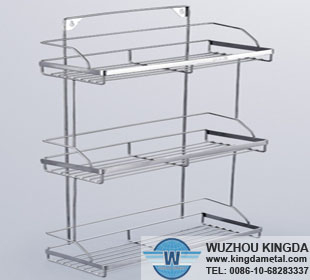 bathroom storage shelf category racks and shelves material galvanized ...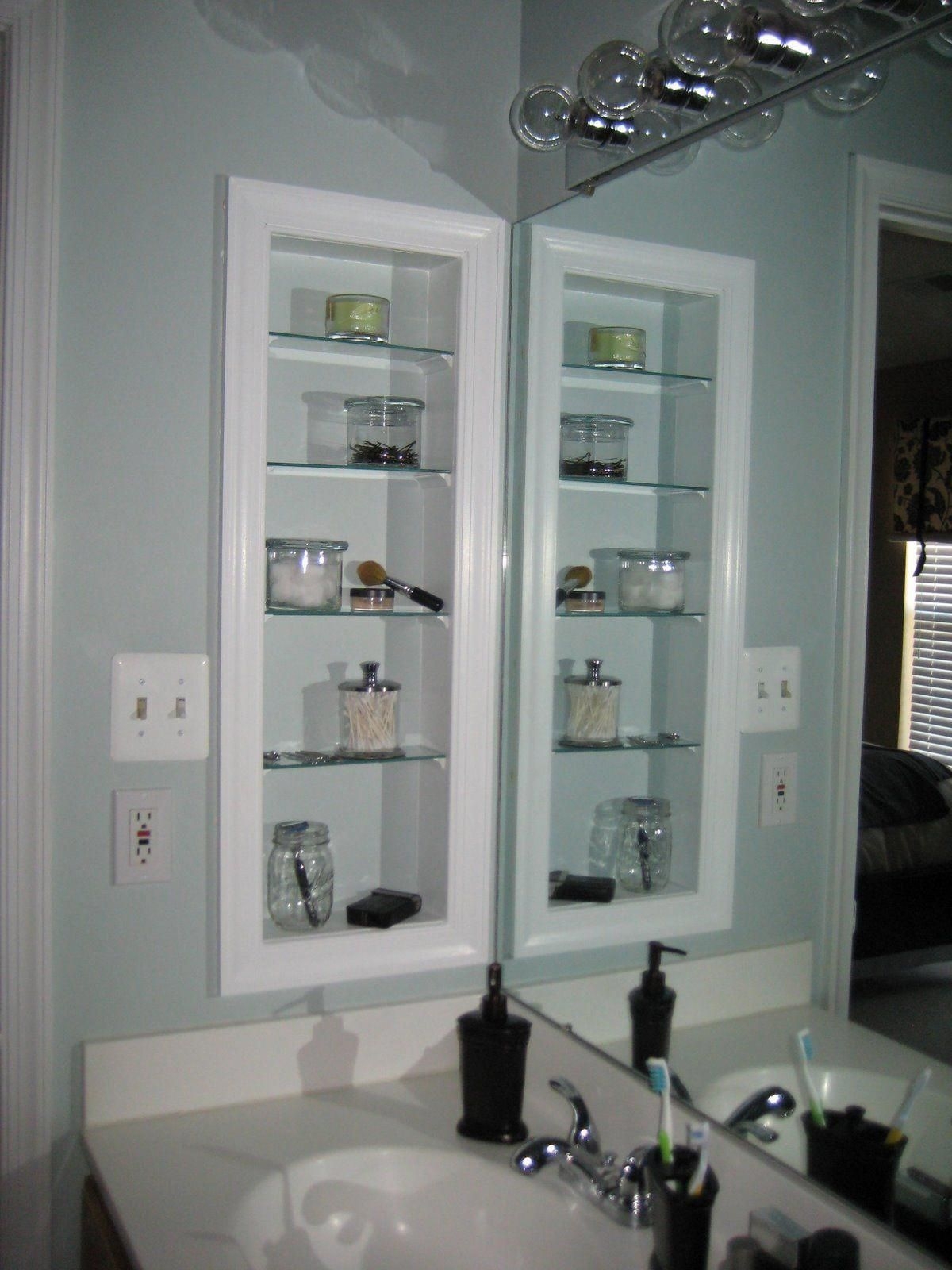 A perfect idea for when you need just a tiny bit more space in your bathroom but don't have much to go from - this storage shelves idea will make the best use out of the space you already have, letting you arrange your cosmetics or decorative items beautifully.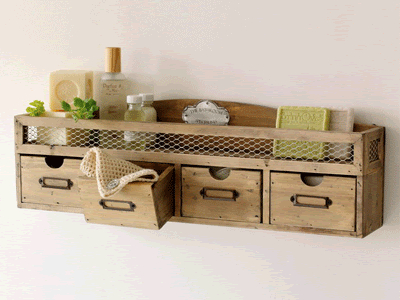 wooden-shelves-cabinets-wall-decor-modern-bathrooms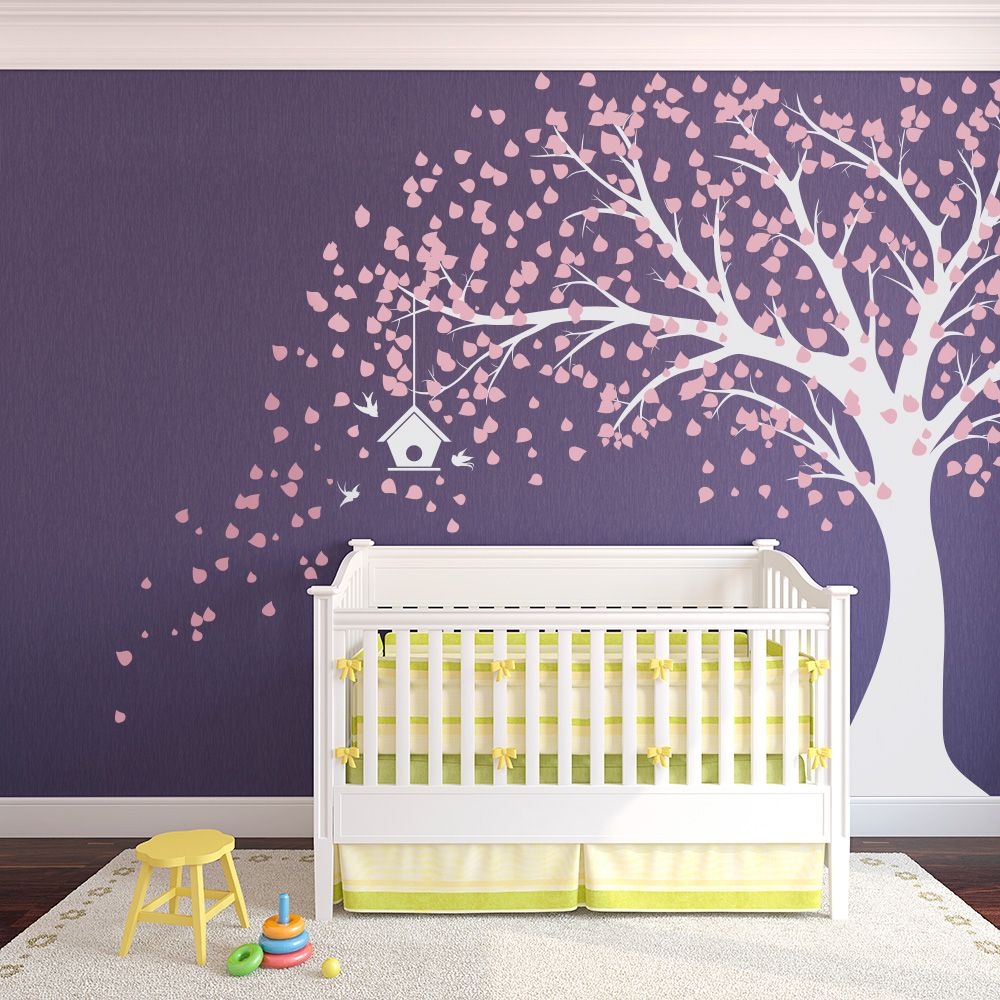 Great way to decorate a girl's room. This perfect union of purple and pink makes the room look adorable but without "plastic candy" look. It will be perfect for toddler room as well as for little girl.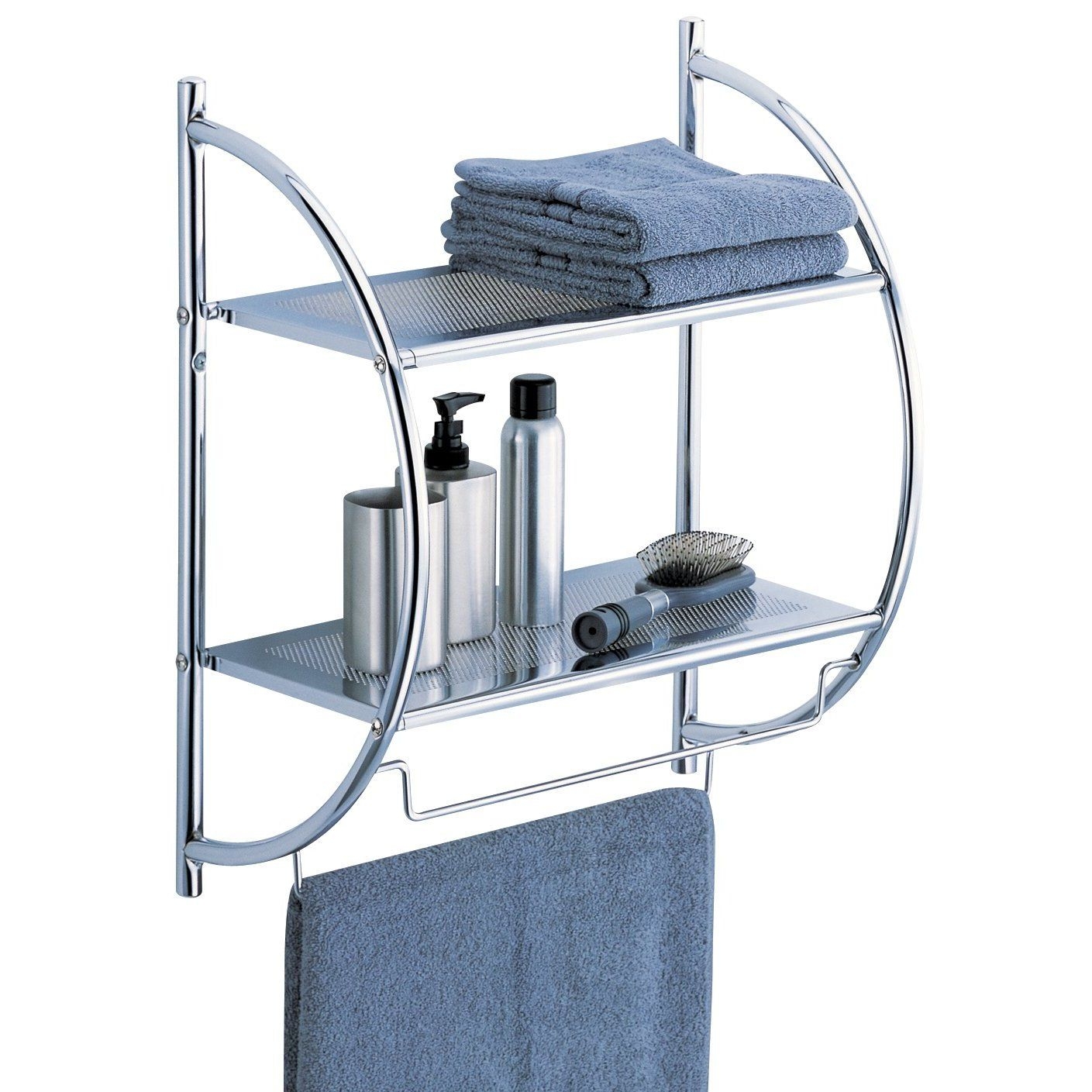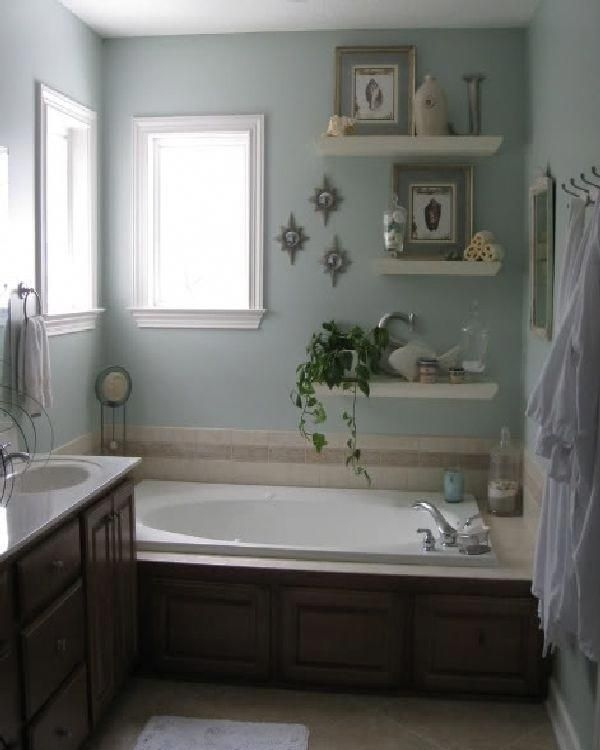 small bathroom wall storage design above bathtub ideas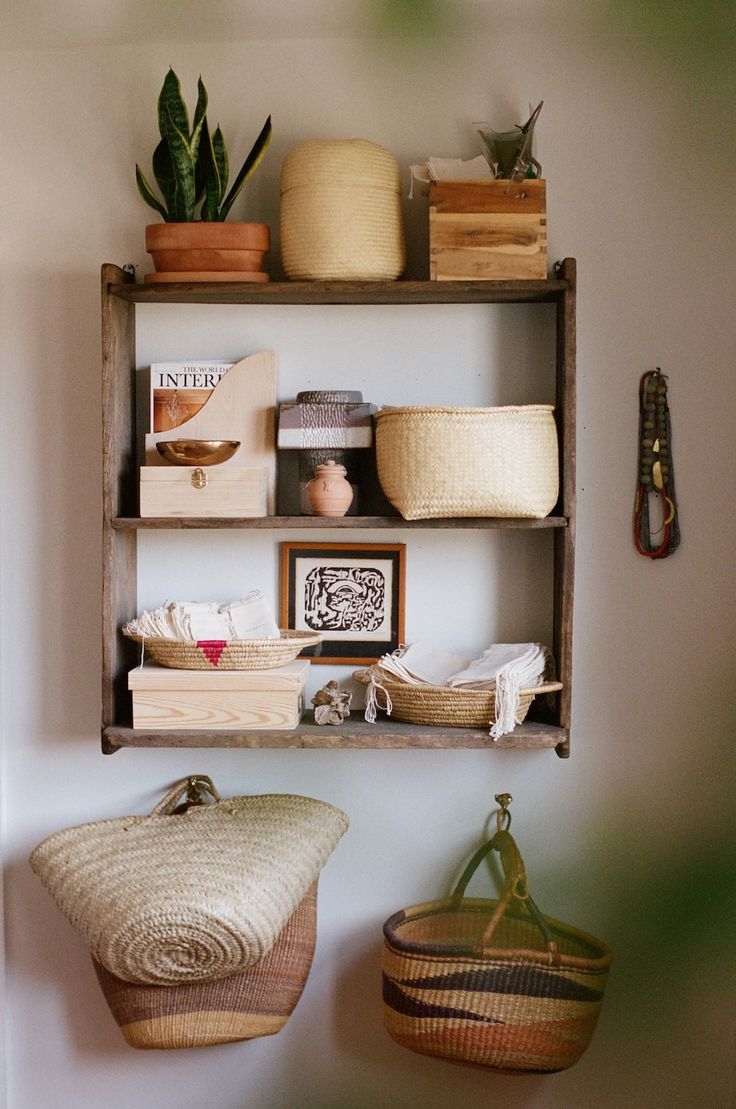 Urban Outfitters - Blog - Collaborations: Kathleen Whitaker @wardwhitaker / photos by Stella Berkofsky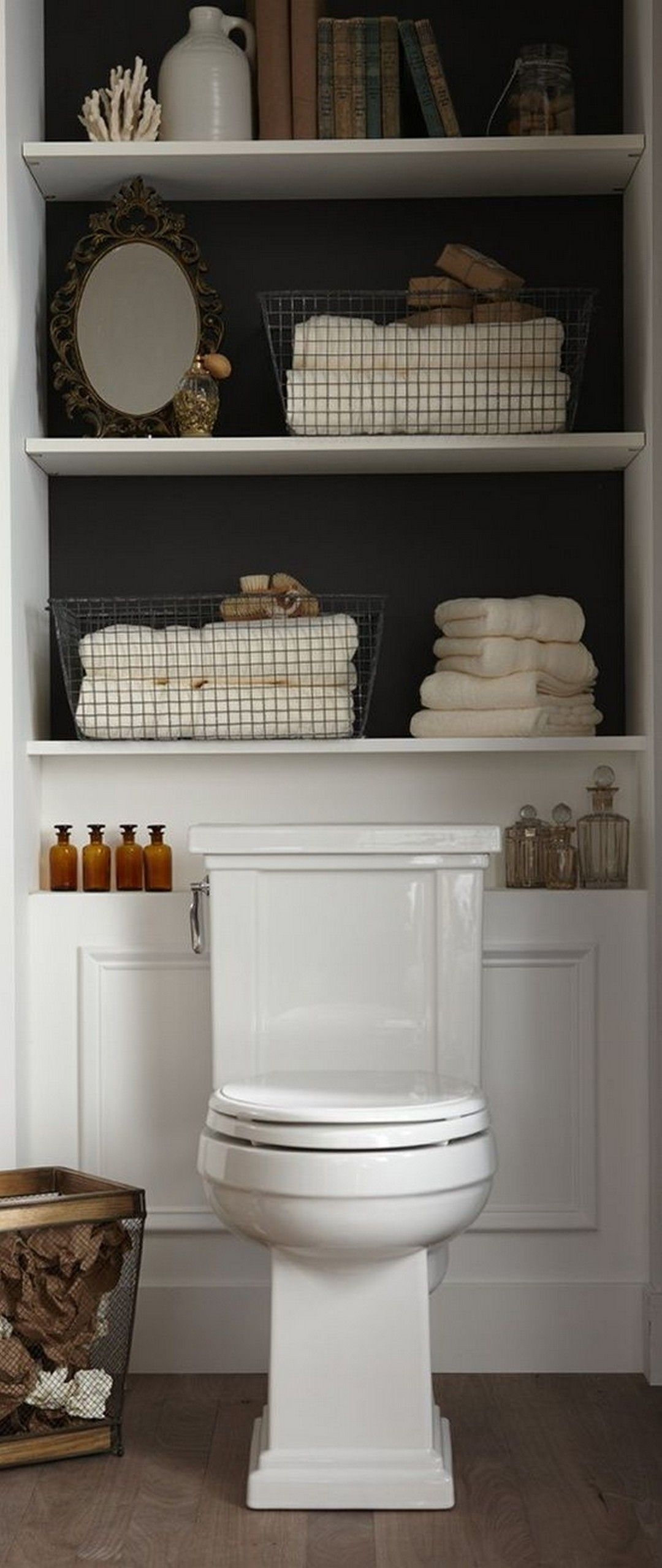 In the crampy interiors where every meter counts, organising the shelves behind the toilet could be an excellent solution. Maybe it is not entirely comfortable for the user but makes the full use of the limited space.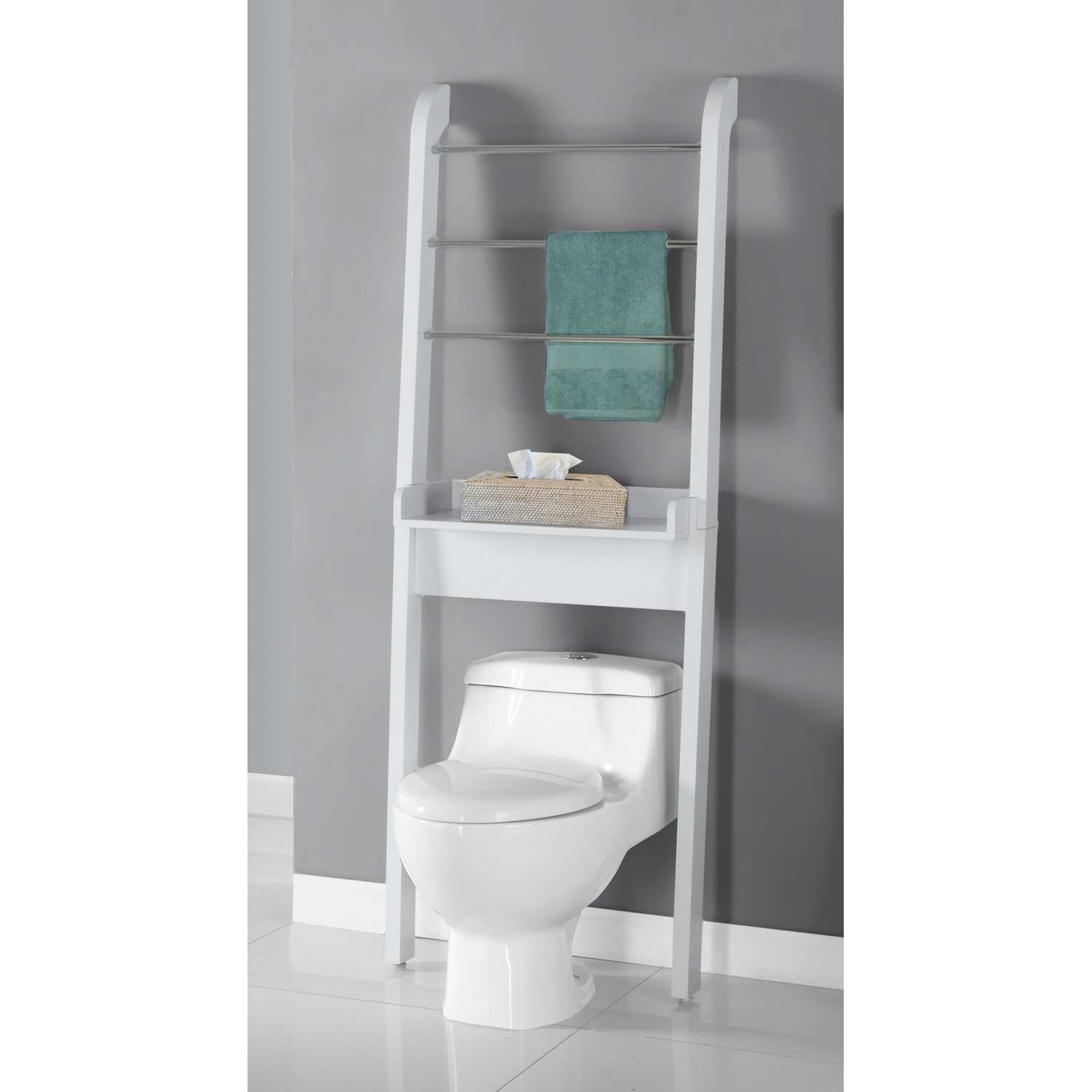 Valleta Spacesaver Bathroom Shelf