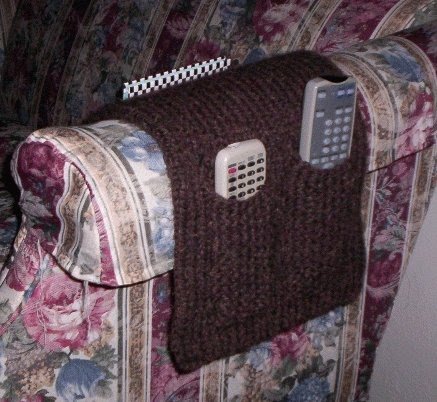 An easy in use arm chair caddy that is going to help you in organizing your smaller items. The whole thing is made of thick fabric, and divided on few pockets, where you can hide you remote control, TV guide, or glasses.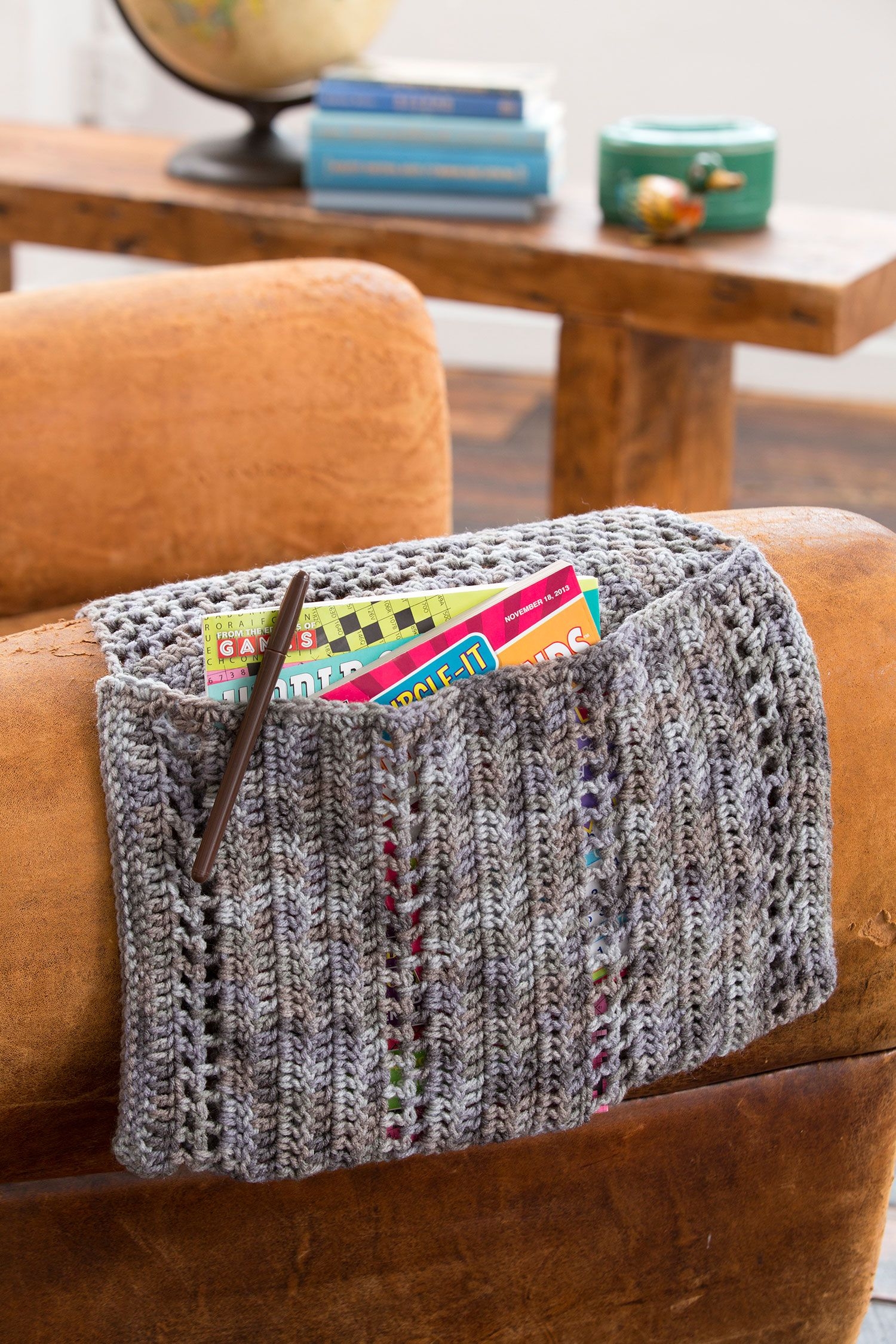 Organize your important items in drawing room with the Crochet armrest cozy caddy. It's perfect for the remote control, glasses, pens, magazines and much much more.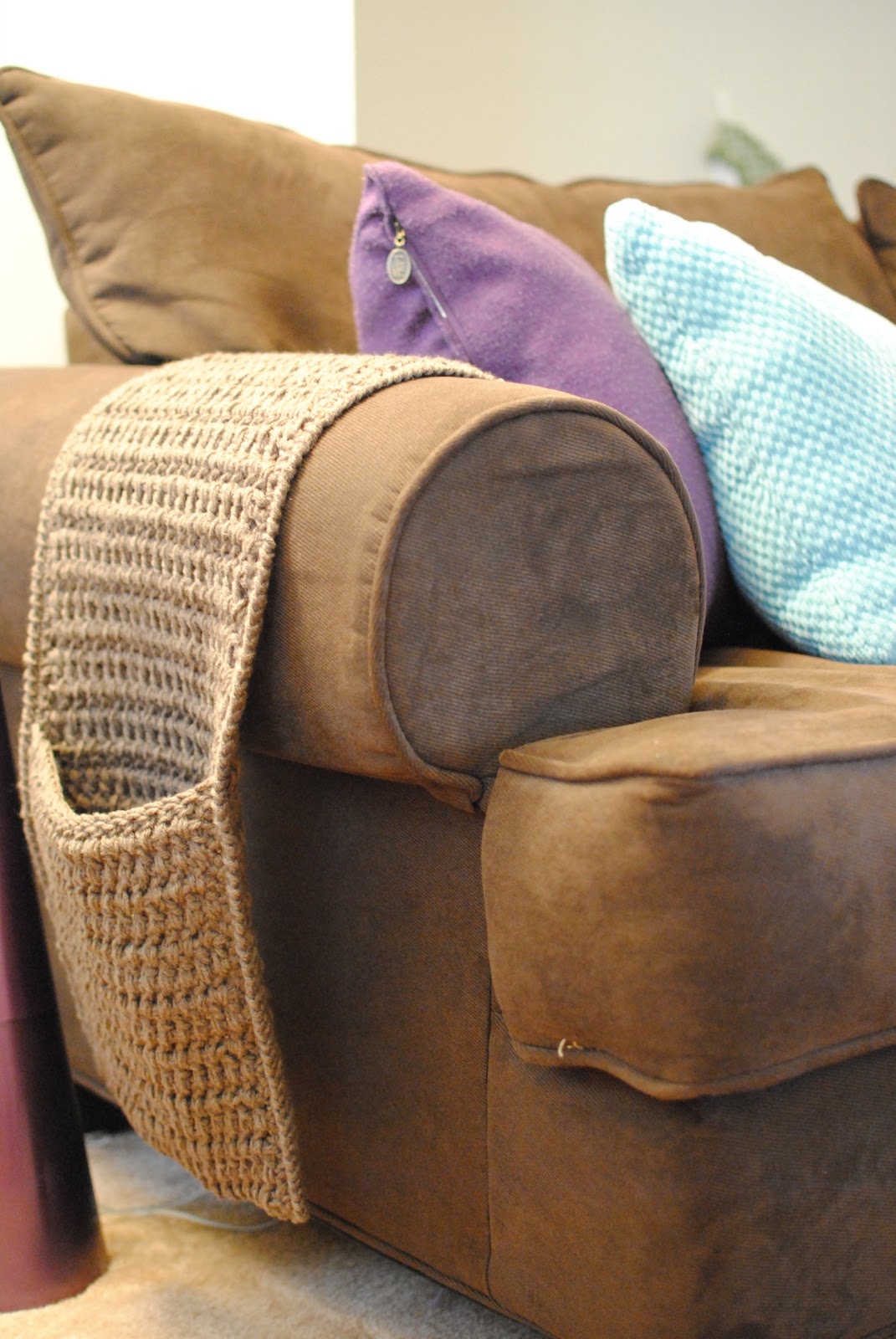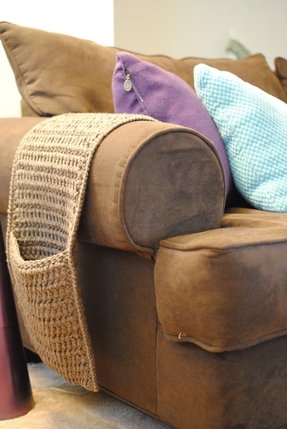 A very attractive pattern finished in neutral brown color that matches different interior stylizations. This couch caddy includes a pocket for TV remotes or other items. It can be located on arms of sofas and armchairs.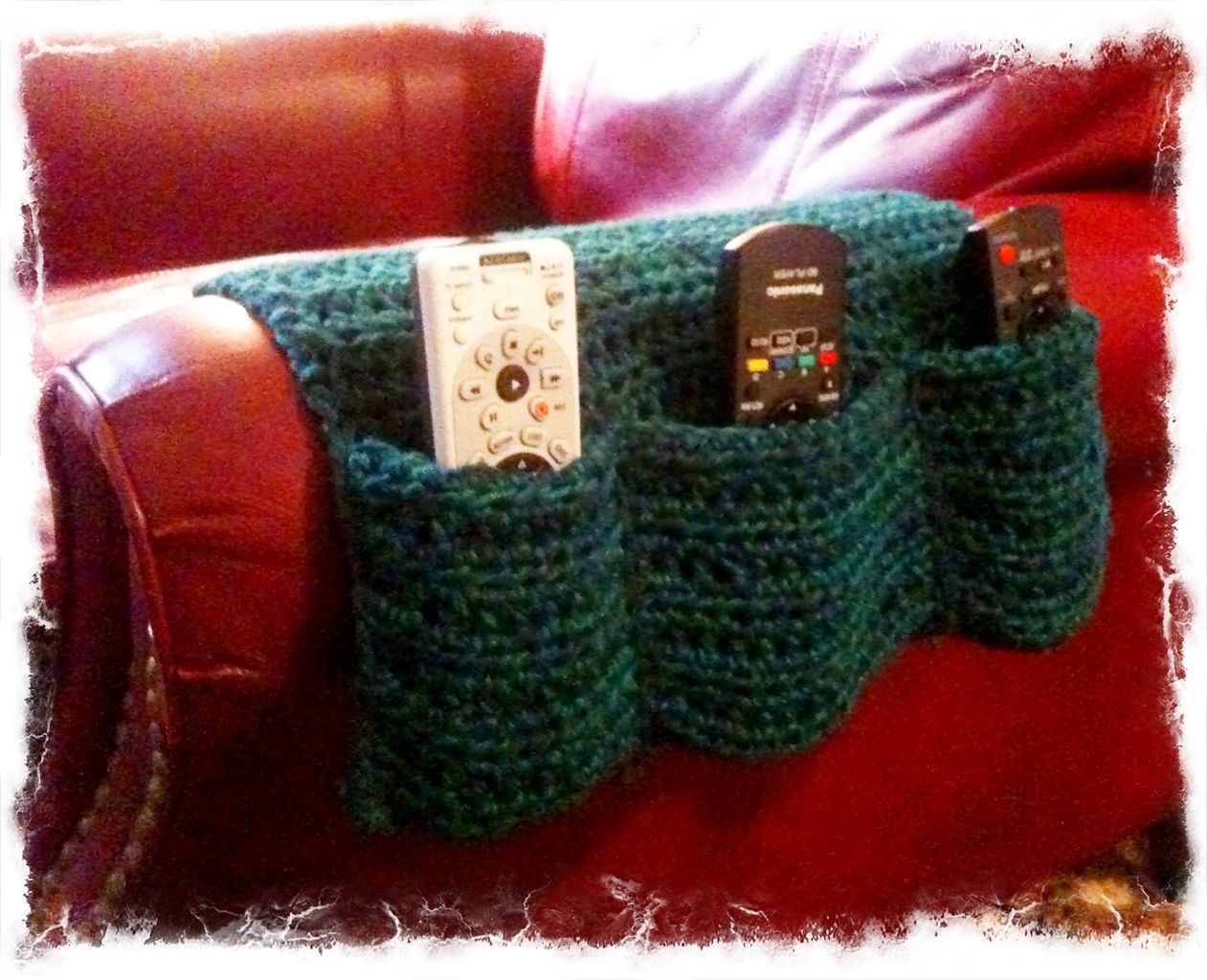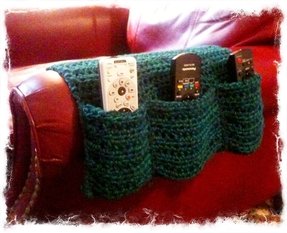 This caddy is a very functional and attractive element finished in green color. It includes three pockets for TV remotes and it is suitable for use on arms of armchairs and sofas. It provides a good and convenient rest with a TV.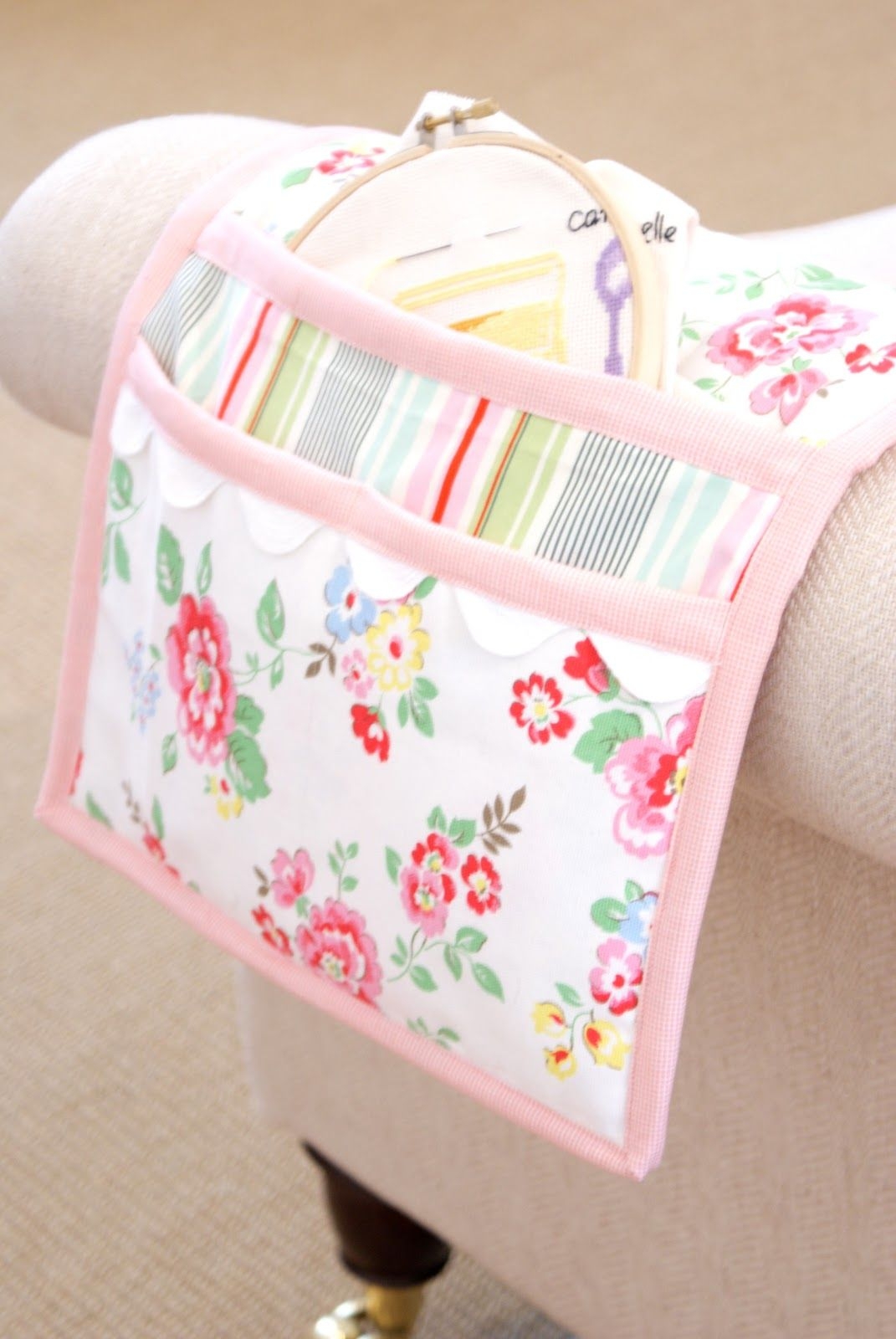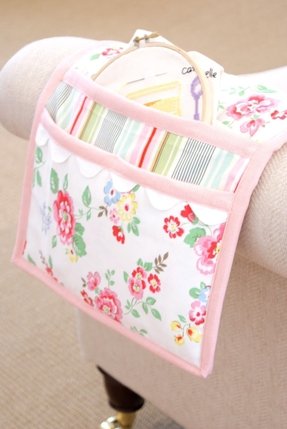 A very nice organizer suitable for use with arms of sofas and armchairs. It provides a pocket for TV remotes, mobile phones and other items. This functional product features a very attractive, floral pattern.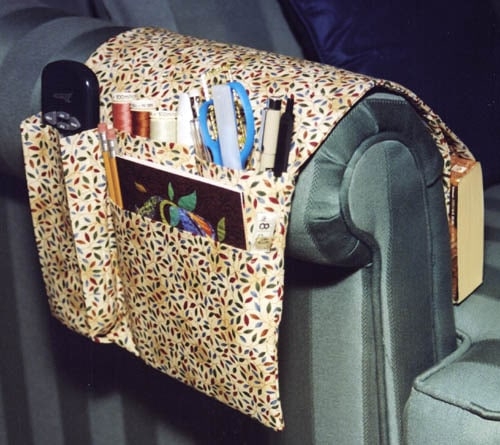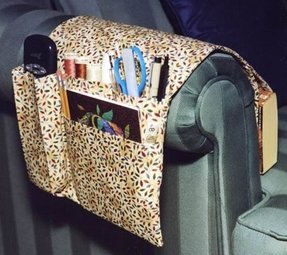 Lazy Girl Designs » Couch Caddy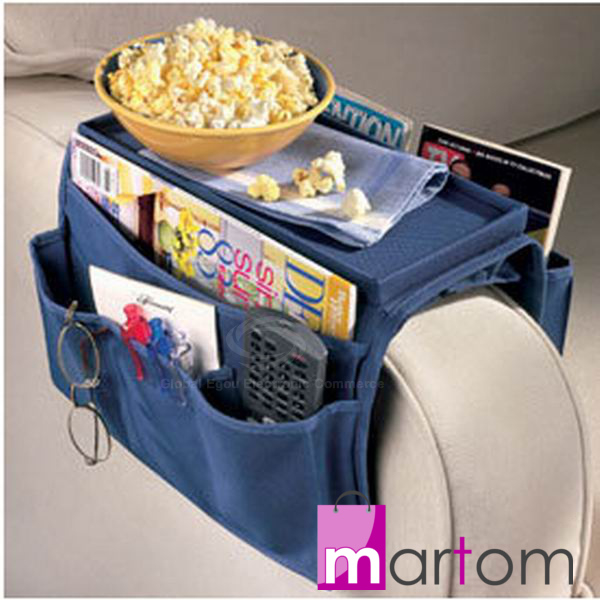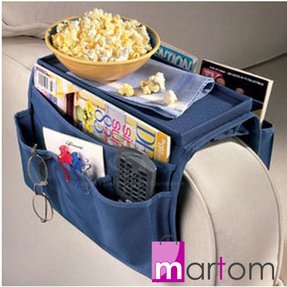 Sofa organizer covered with thick fabric. Includes tray and pockets in various sizes. Perfect for serving drinks, snacks, storing remote control and others needed stuff. Suitable for each standard sofa or arm chair.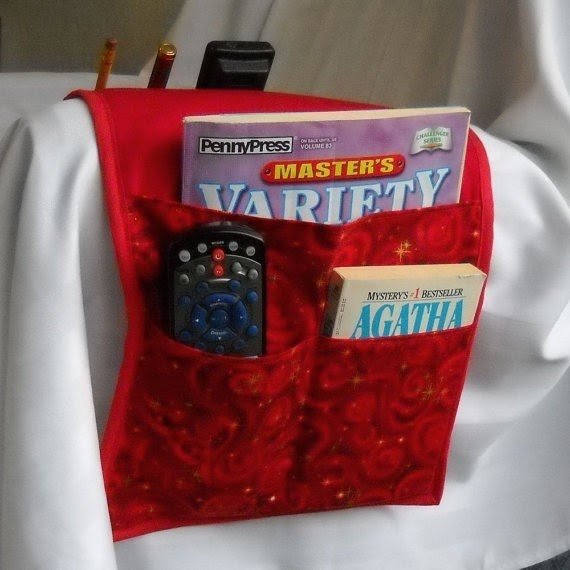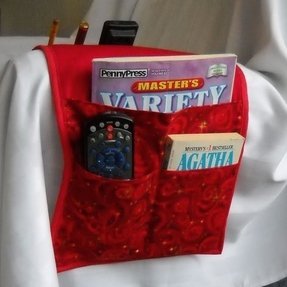 Red Swirls Armchair Caddy SALE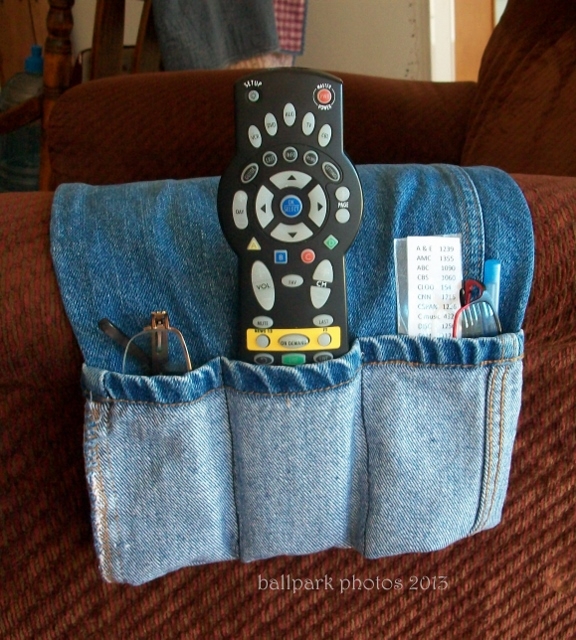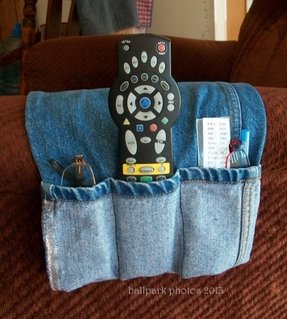 An arm chair caddy which is made of jeans paint leg, can holds your favorite items, like glasses, remote control or pens. Add it on the arm chair and enjoy useful product.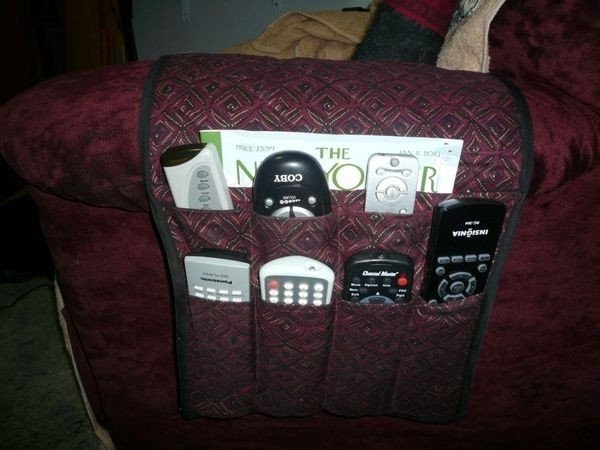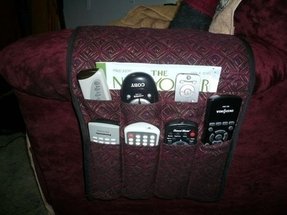 Gift ideas for ADHD-affected loved ones in your life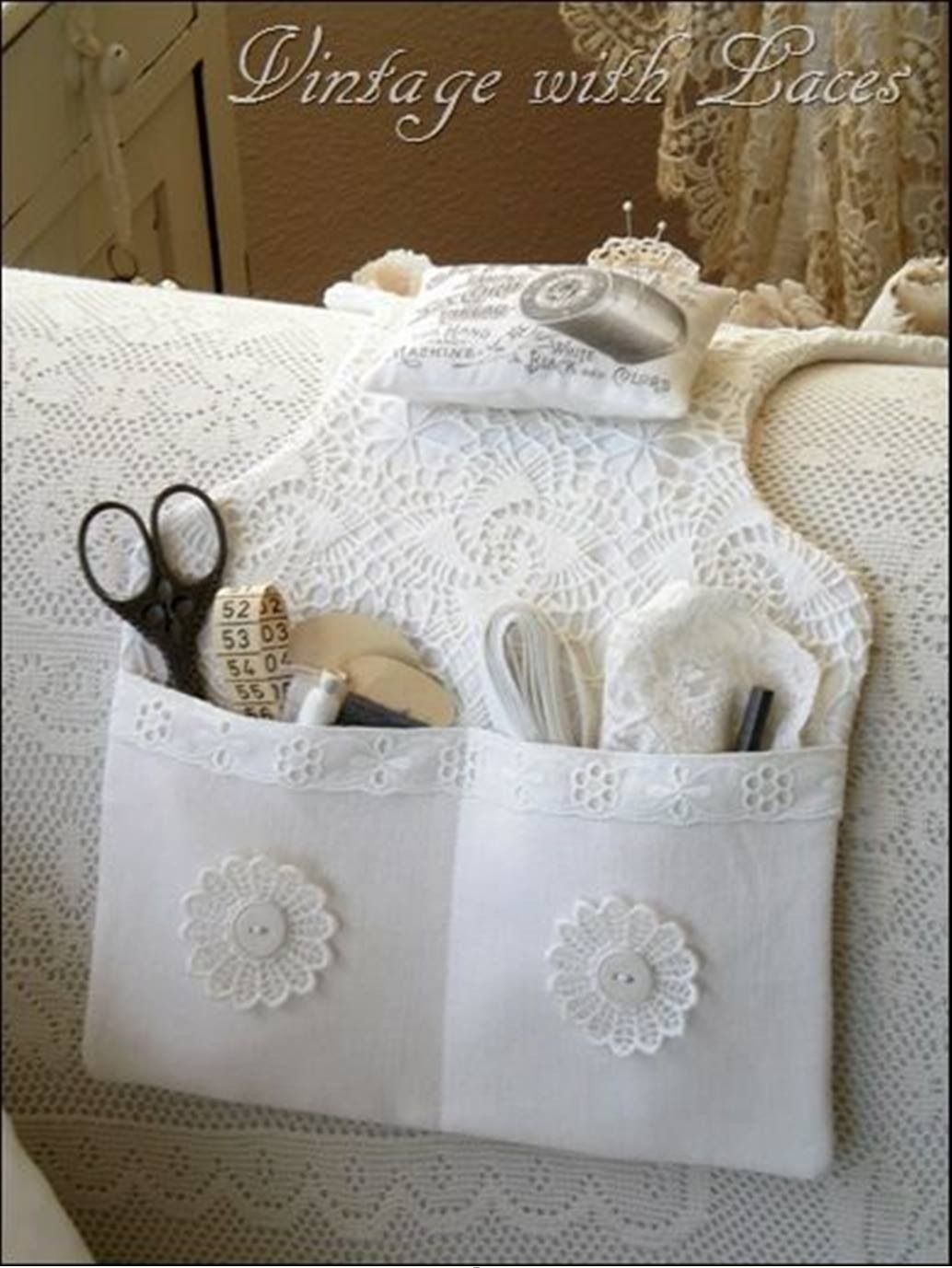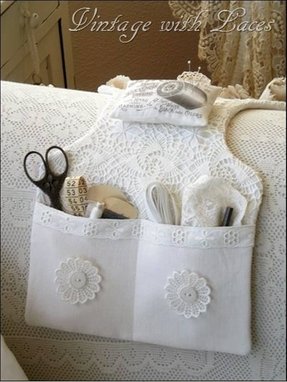 A Couch Caddy - Perfect if you take your crafts along with you when you know you'll be sitting for some time. This would keep everything at hand so there'd not be a need to keep digging thru a bag to look for what's fallen to the bottom!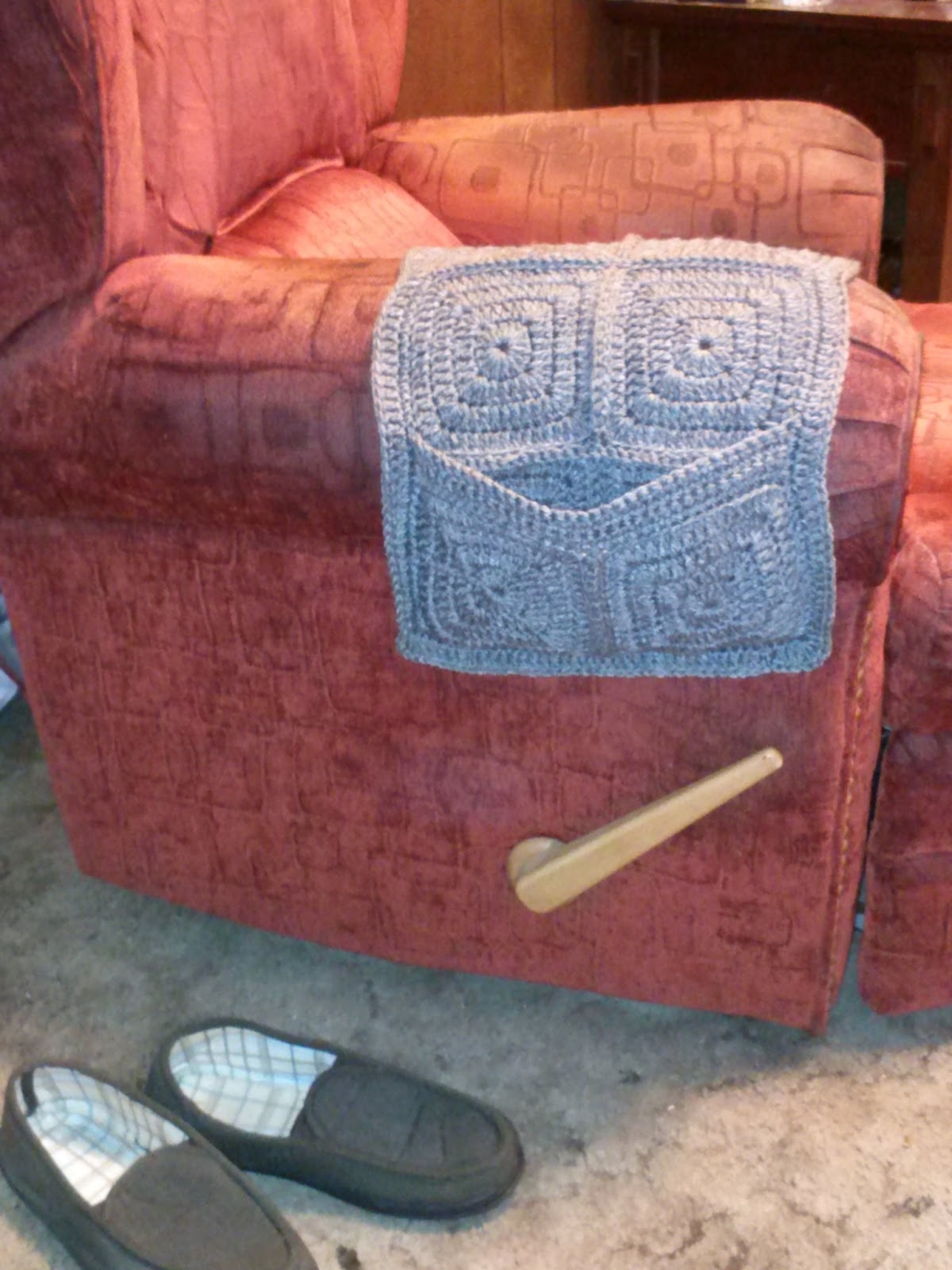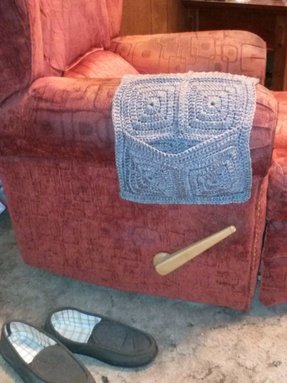 Armchair Remote Caddy - Free Pattern ...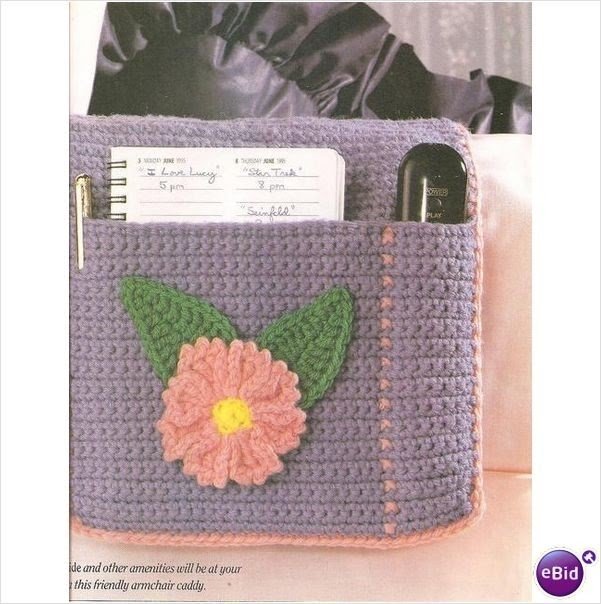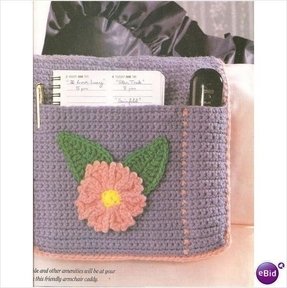 This lovely handmade crochet caddy constitutes a perfect addition to your favourite coach or armchair, creating a spot to store your remote or newspaper. An adorable accent, providing charm and warmth to the room.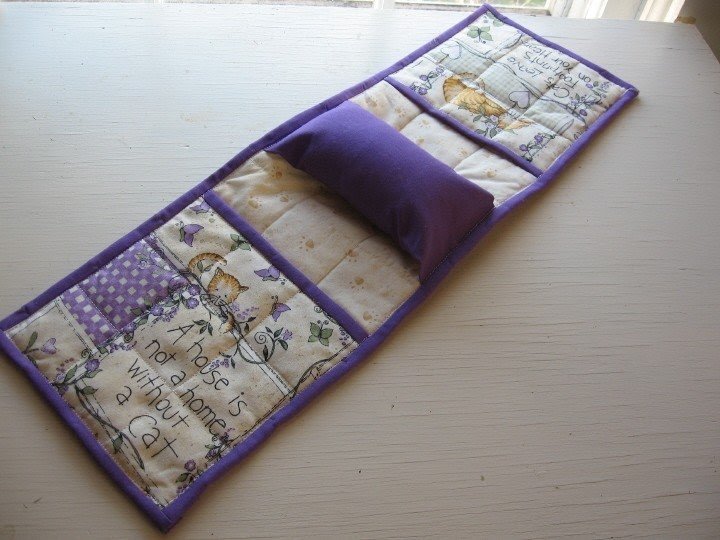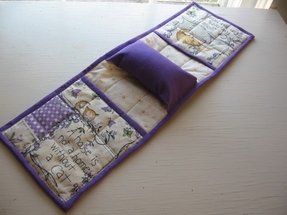 and here it is 'in action'. My little ones seem to approve of the ...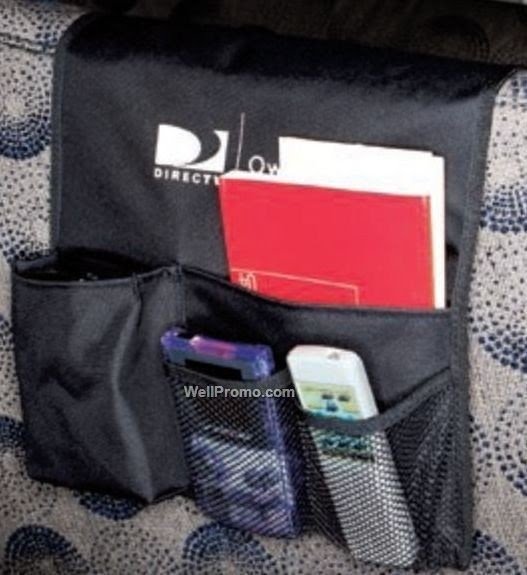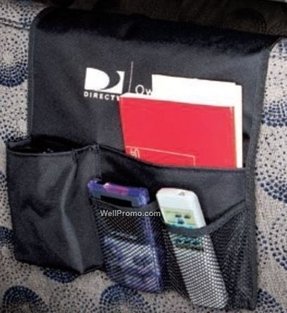 23-x12-1-2--Arm-Chair-Caddy-41773.jpg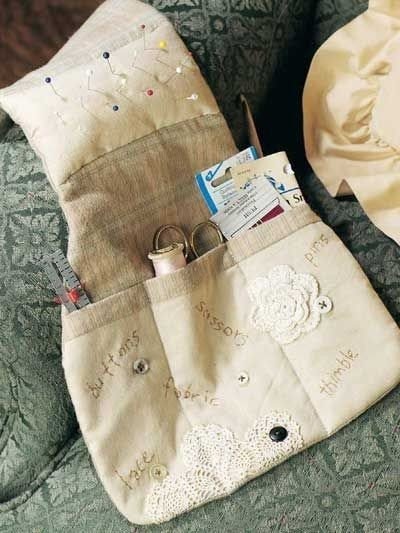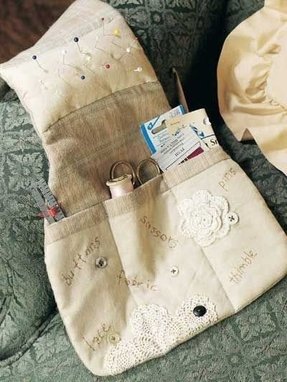 Especially in the home of someone who loves to sew, or whose husband is constantly losing the button from the jacket. This arm chair caddy will be useful for such a handy material, full of pockets and places for pinning pins. Caddy offers to be always at hand.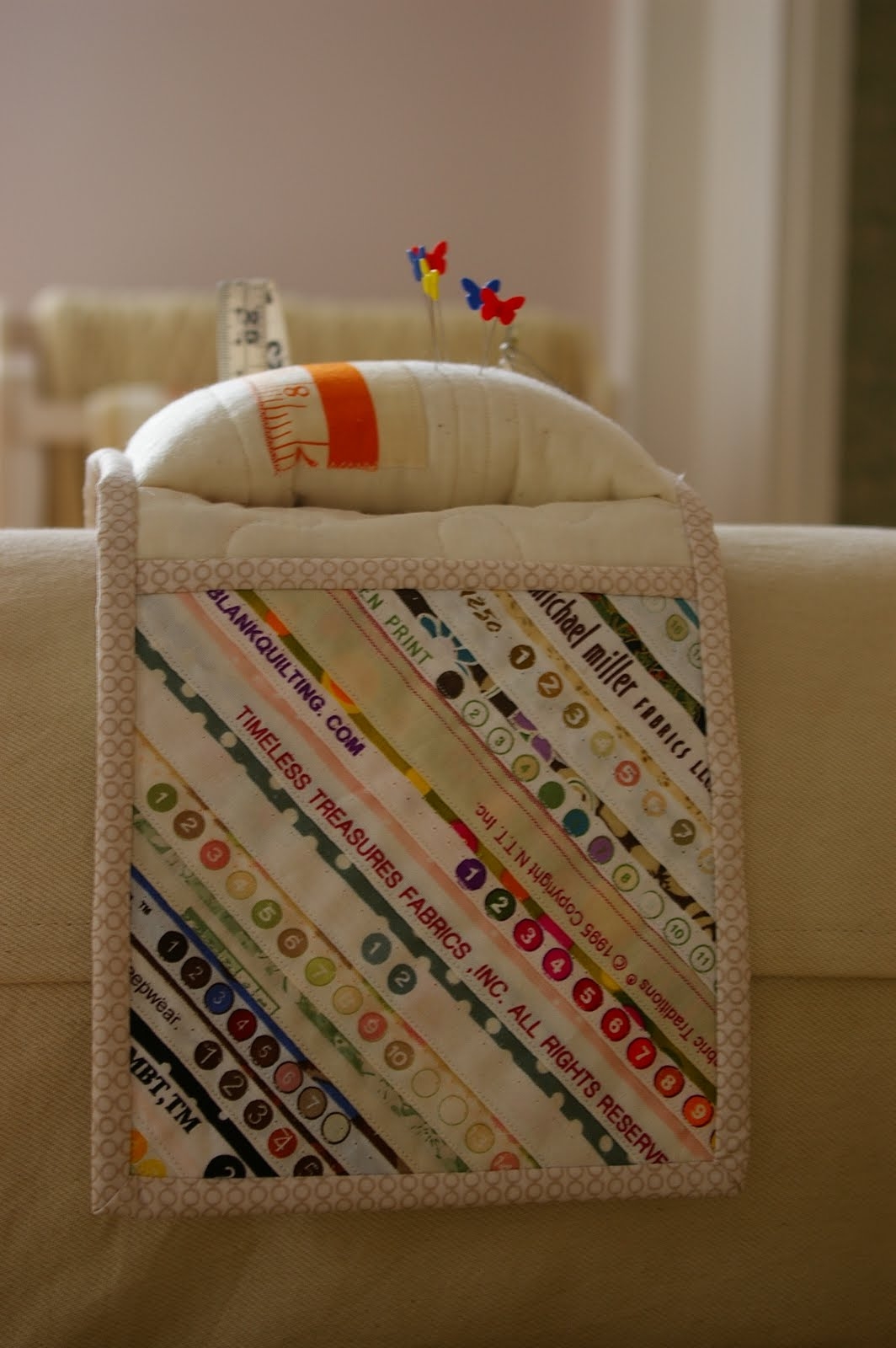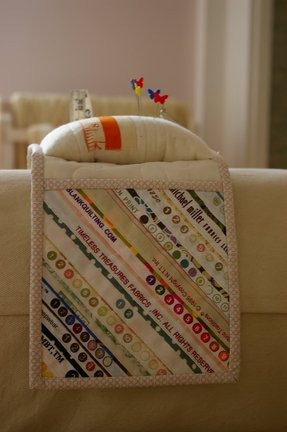 I need to make one of these...I keep losing my needles and scissors in the cushions & it's only a matter of time before I stab myself.