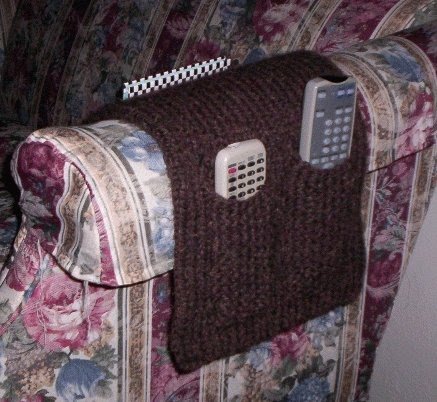 An easy in use arm chair caddy that is going to help you in organizing your smaller items. The whole thing is made of thick fabric, and divided on few pockets, where you can hide you remote control, TV guide, or glasses.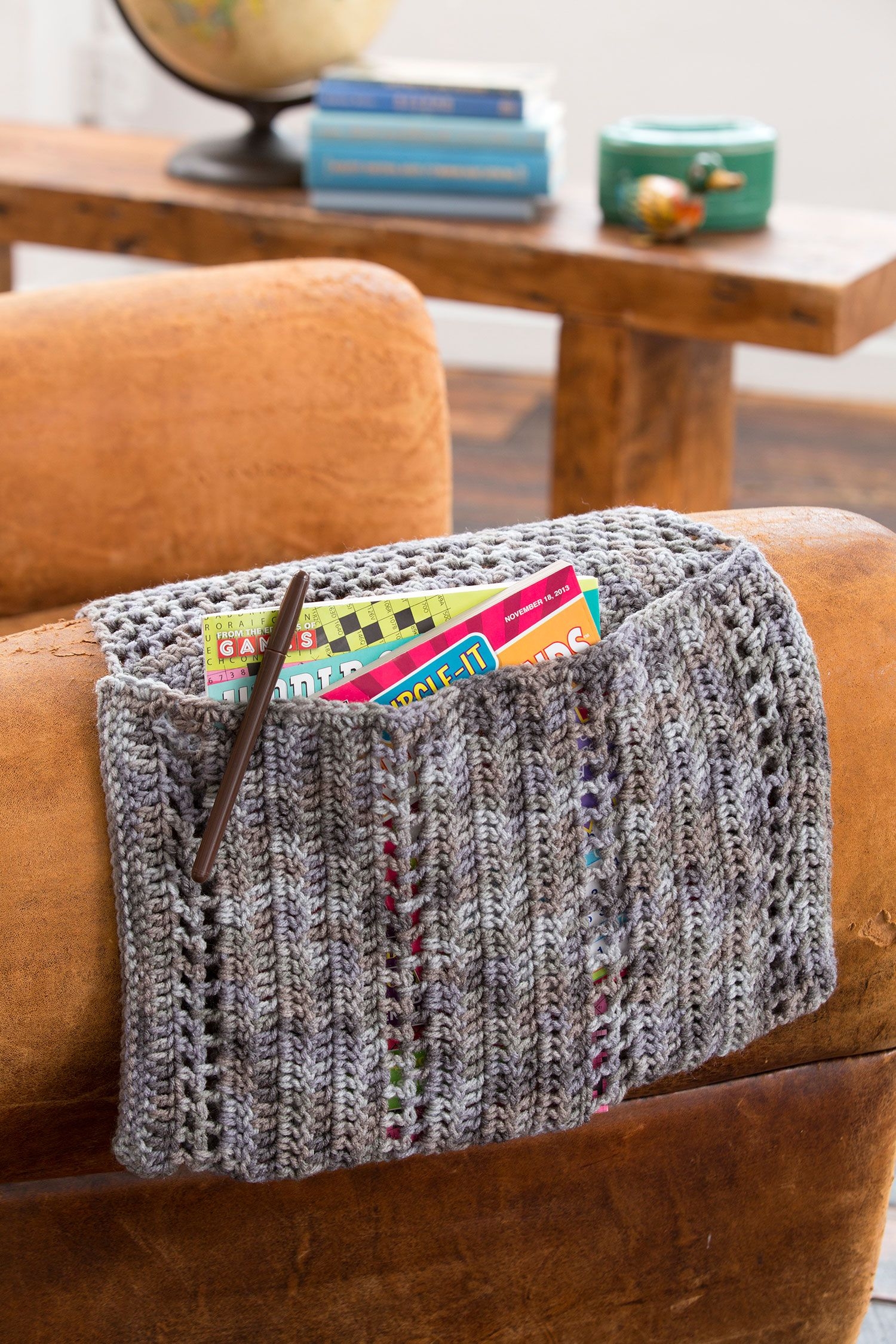 Organize your important items in drawing room with the Crochet armrest cozy caddy. It's perfect for the remote control, glasses, pens, magazines and much much more.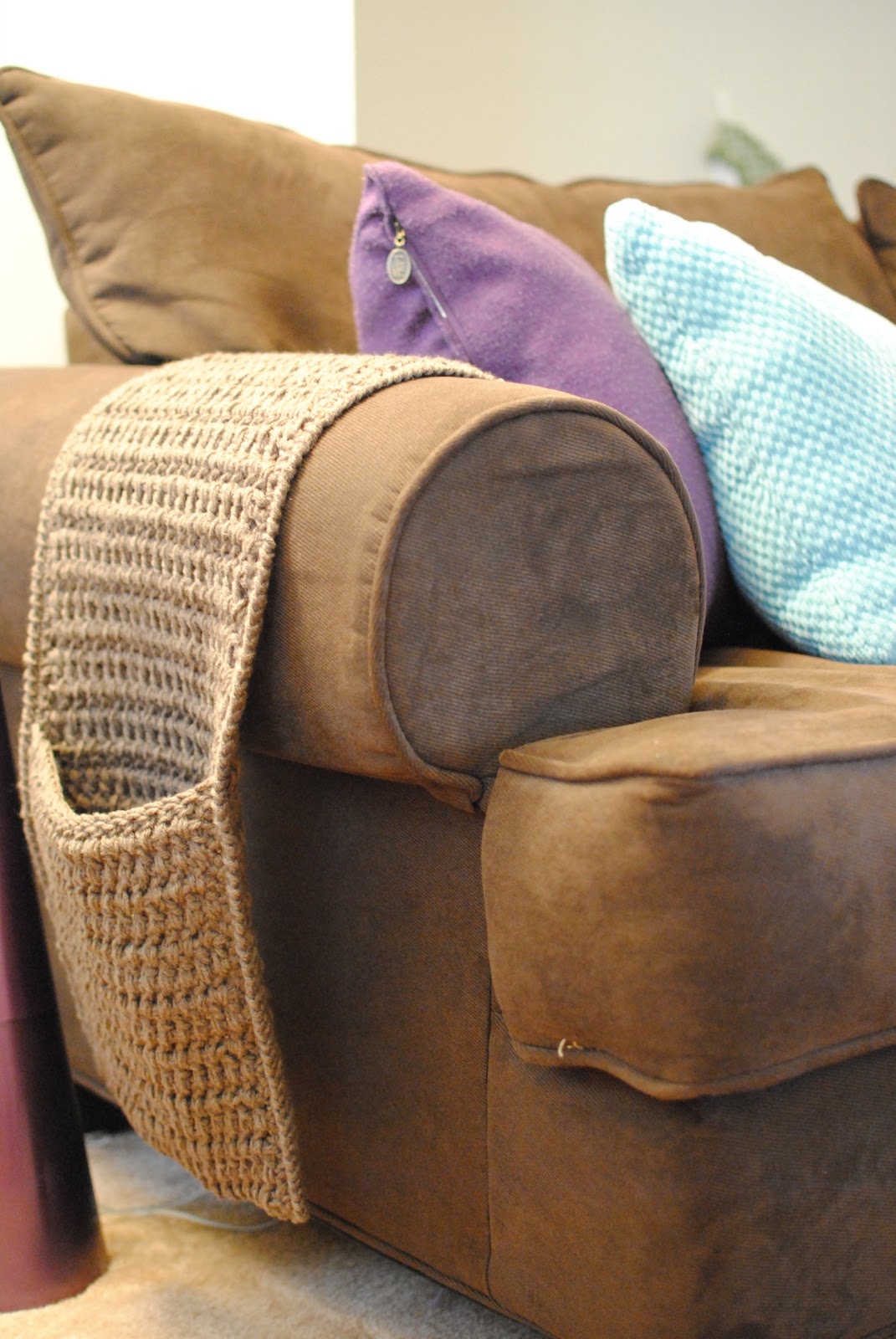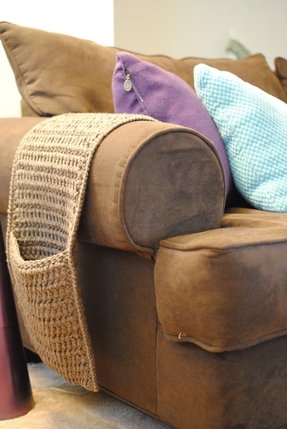 A very attractive pattern finished in neutral brown color that matches different interior stylizations. This couch caddy includes a pocket for TV remotes or other items. It can be located on arms of sofas and armchairs.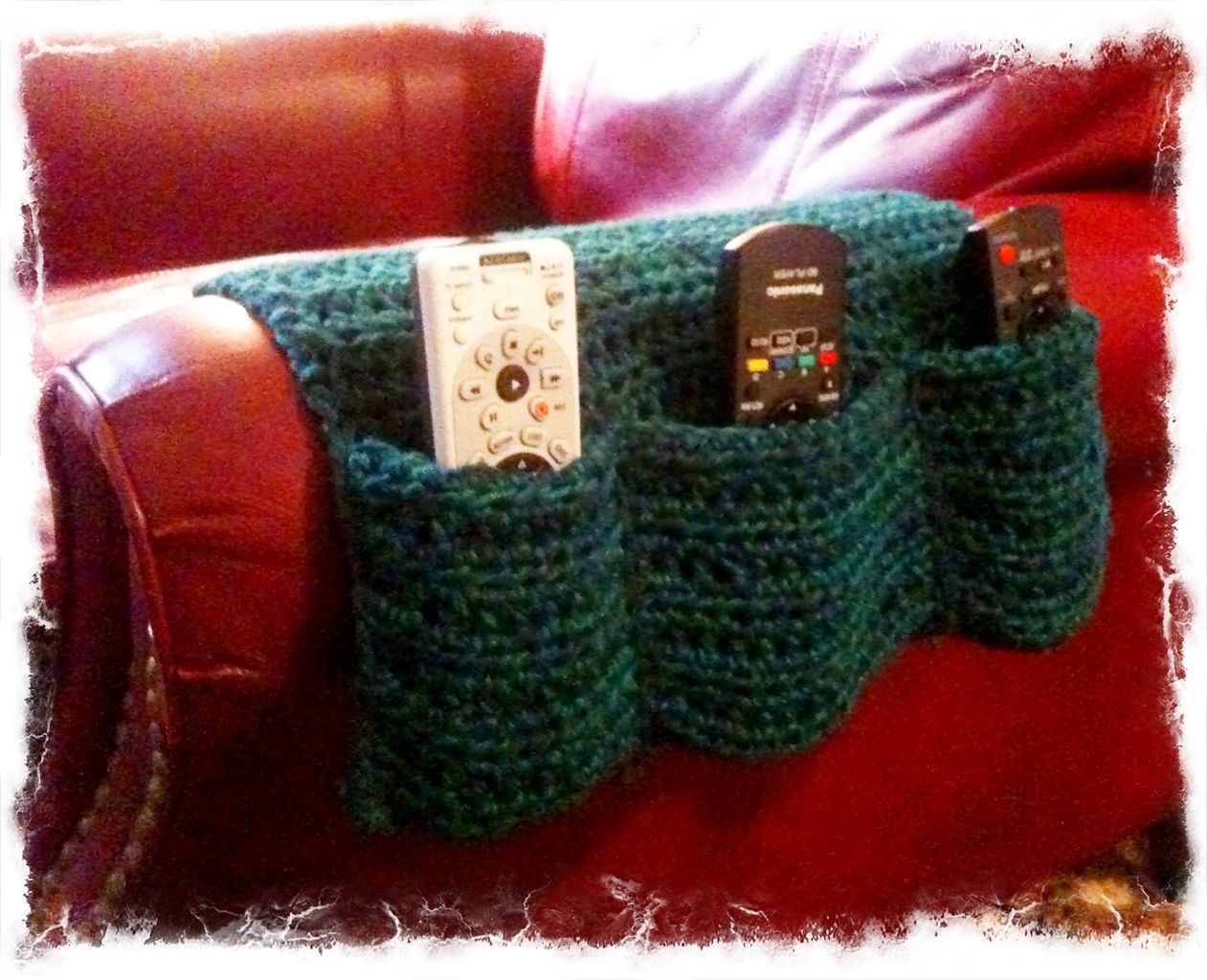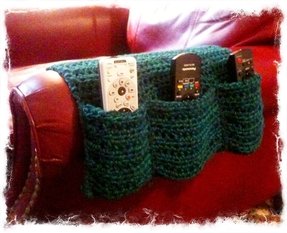 This caddy is a very functional and attractive element finished in green color. It includes three pockets for TV remotes and it is suitable for use on arms of armchairs and sofas. It provides a good and convenient rest with a TV.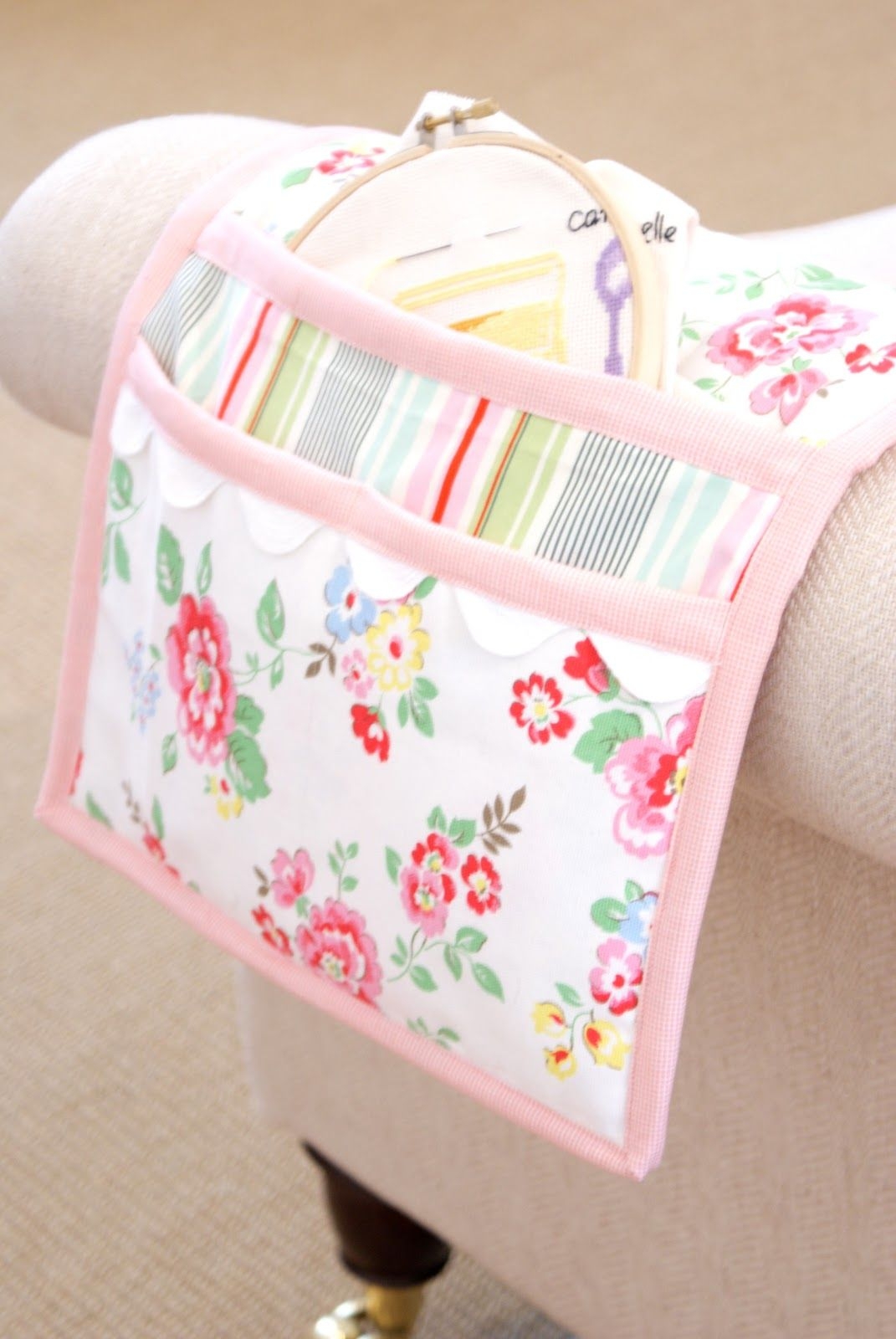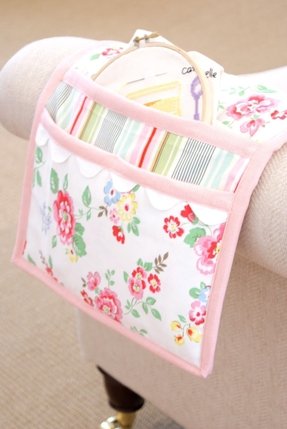 A very nice organizer suitable for use with arms of sofas and armchairs. It provides a pocket for TV remotes, mobile phones and other items. This functional product features a very attractive, floral pattern.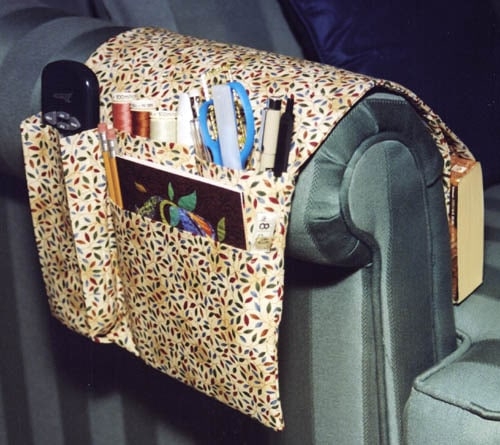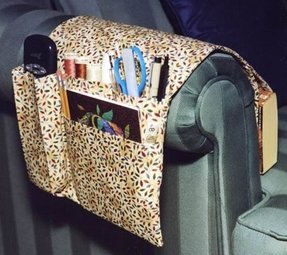 Lazy Girl Designs » Couch Caddy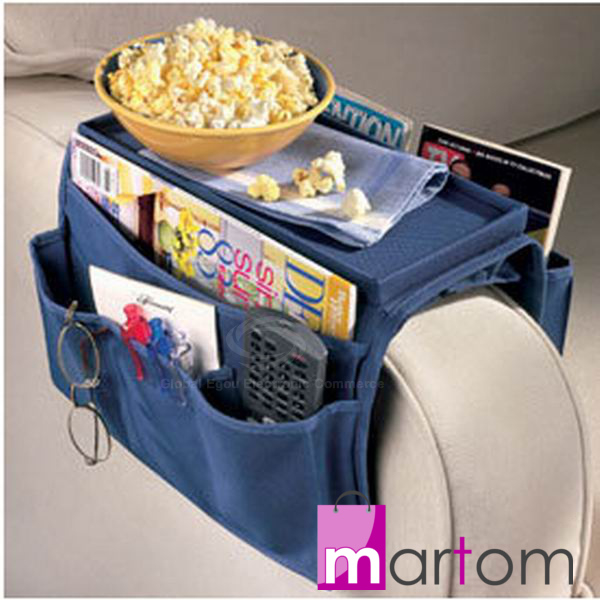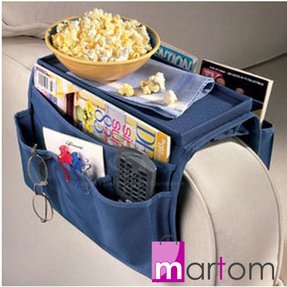 Sofa organizer covered with thick fabric. Includes tray and pockets in various sizes. Perfect for serving drinks, snacks, storing remote control and others needed stuff. Suitable for each standard sofa or arm chair.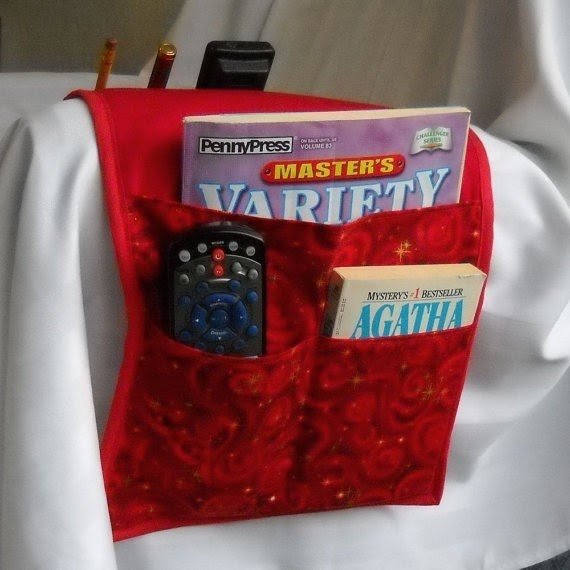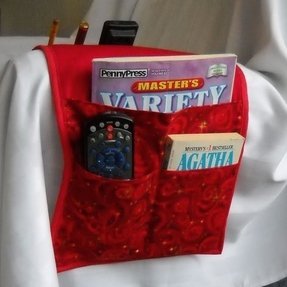 Red Swirls Armchair Caddy SALE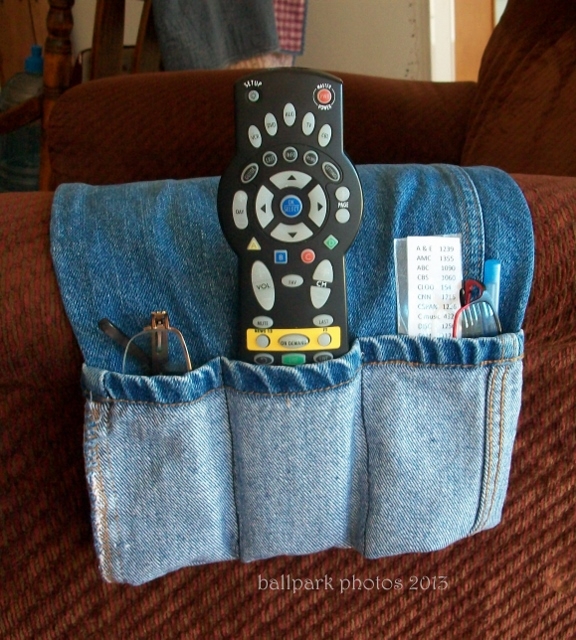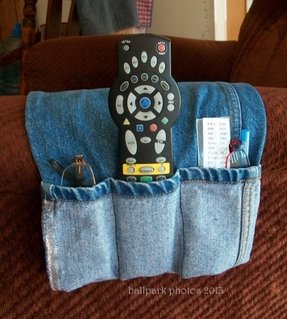 An arm chair caddy which is made of jeans paint leg, can holds your favorite items, like glasses, remote control or pens. Add it on the arm chair and enjoy useful product.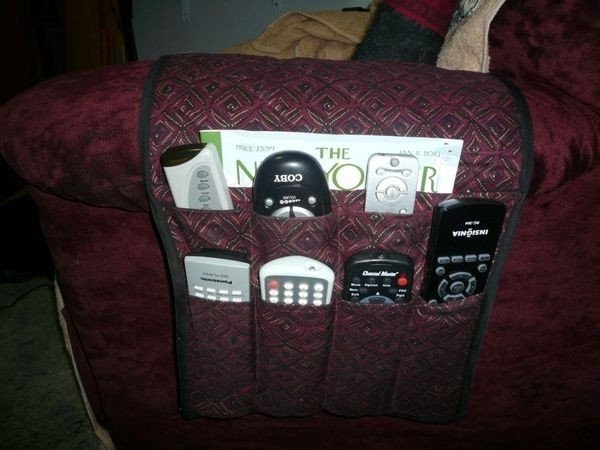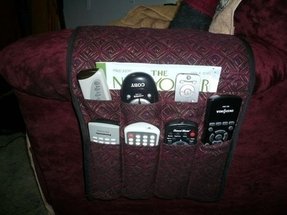 Gift ideas for ADHD-affected loved ones in your life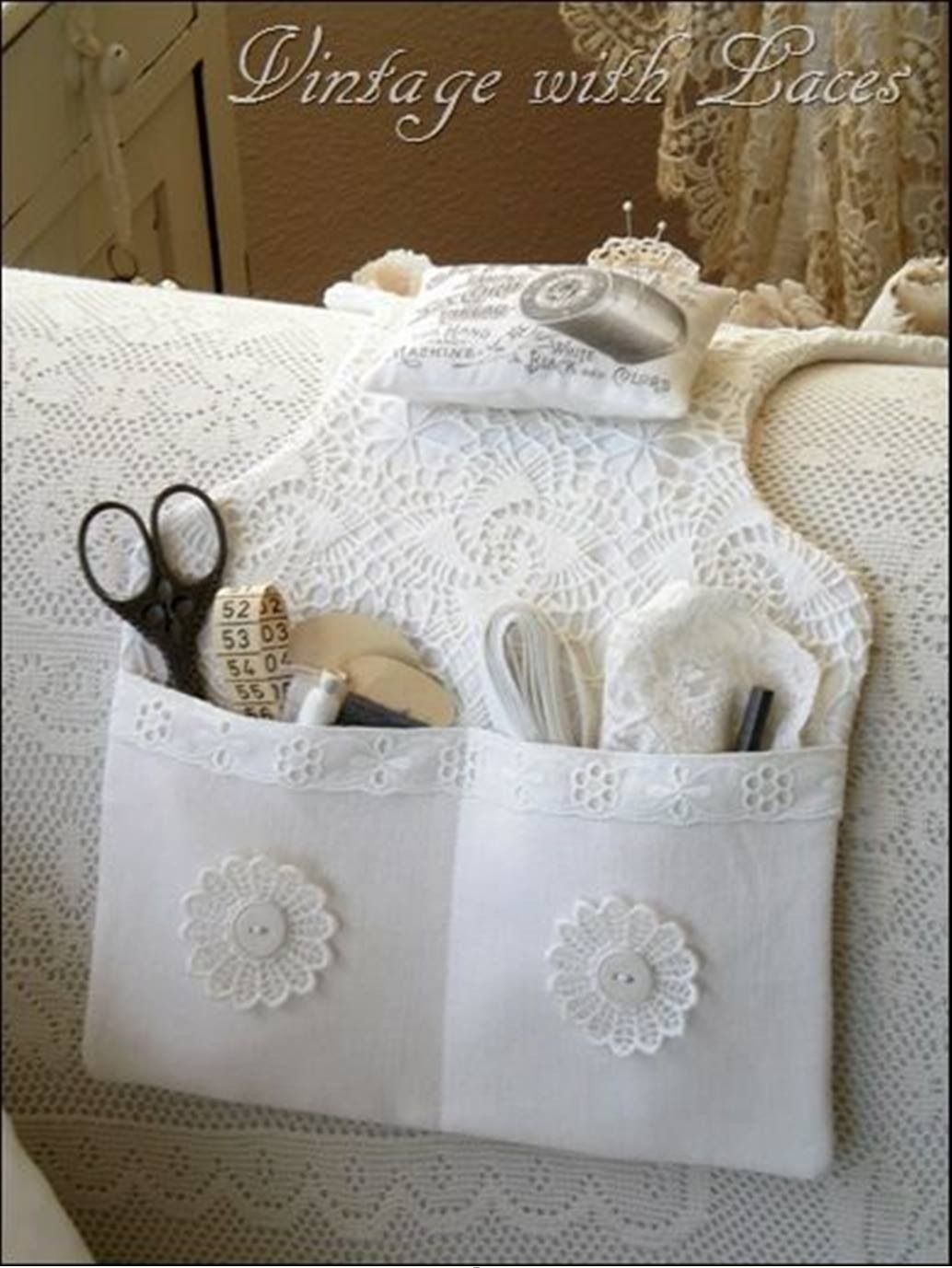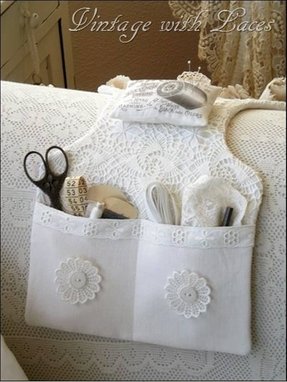 A Couch Caddy - Perfect if you take your crafts along with you when you know you'll be sitting for some time. This would keep everything at hand so there'd not be a need to keep digging thru a bag to look for what's fallen to the bottom!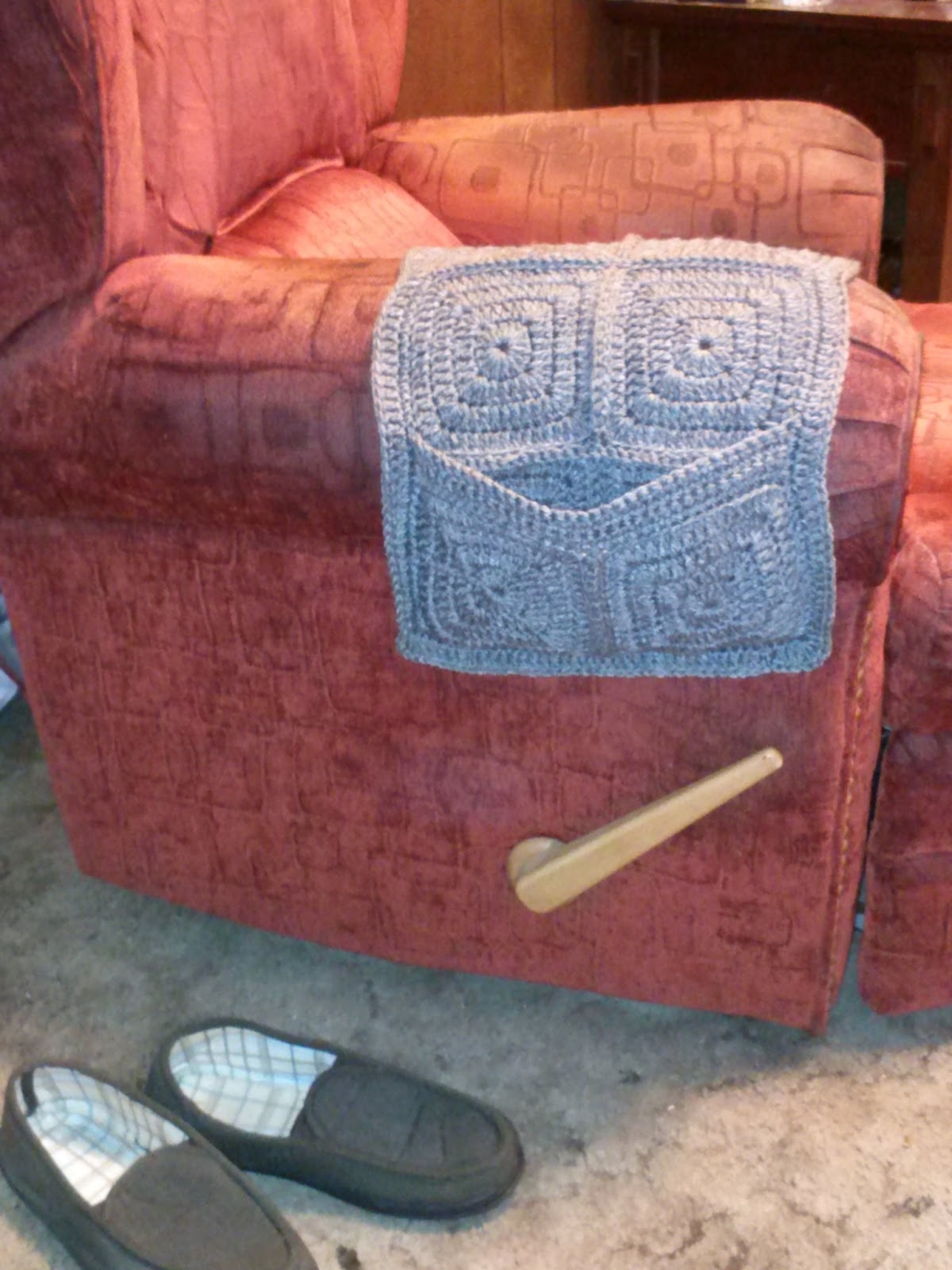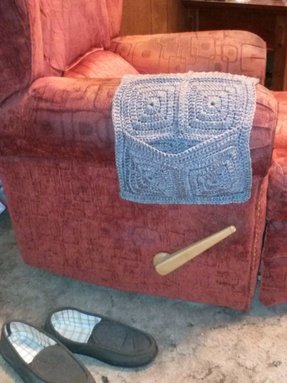 Armchair Remote Caddy - Free Pattern ...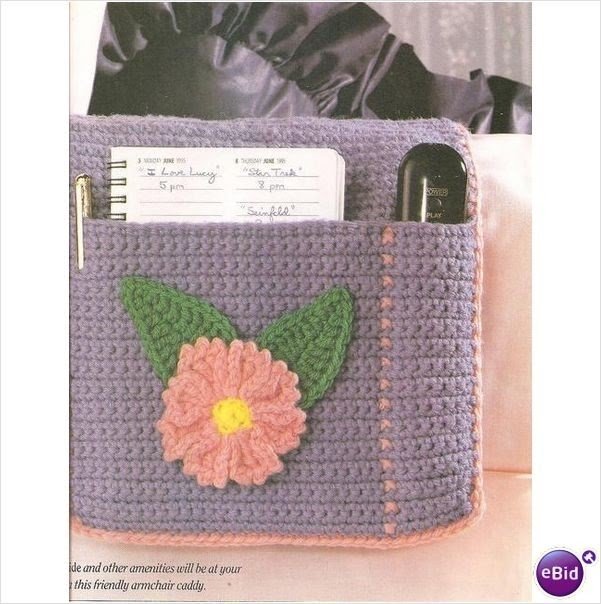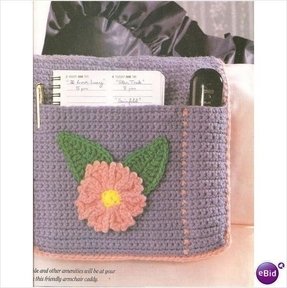 This lovely handmade crochet caddy constitutes a perfect addition to your favourite coach or armchair, creating a spot to store your remote or newspaper. An adorable accent, providing charm and warmth to the room.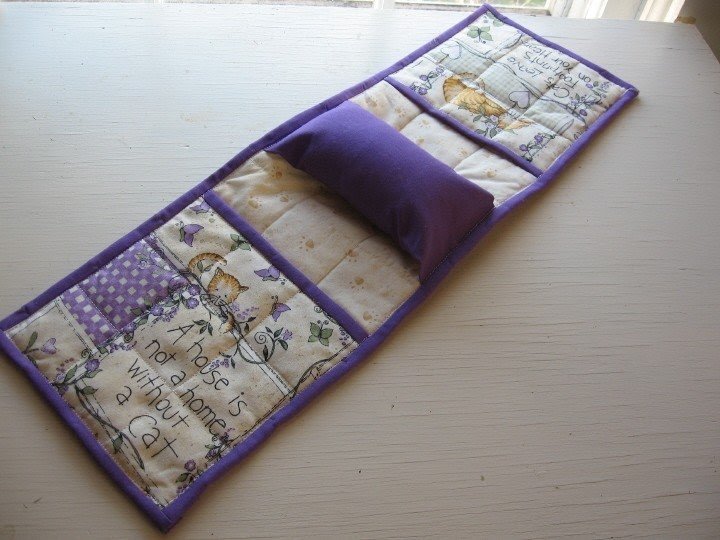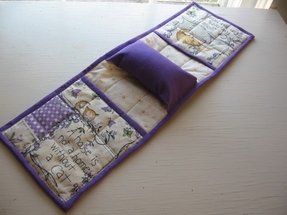 and here it is 'in action'. My little ones seem to approve of the ...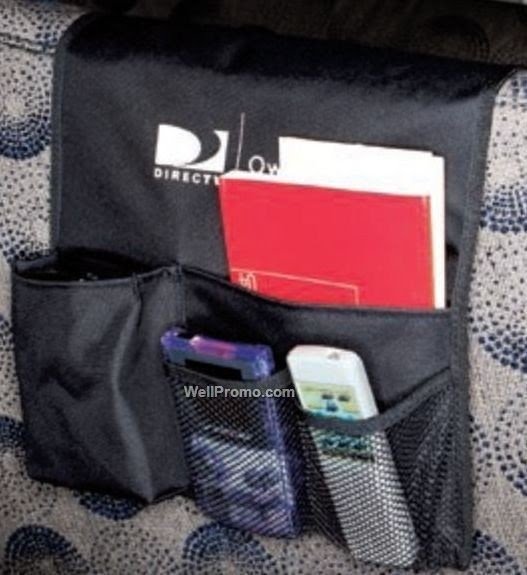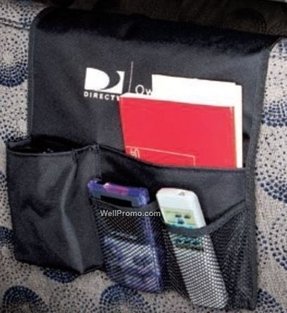 23-x12-1-2--Arm-Chair-Caddy-41773.jpg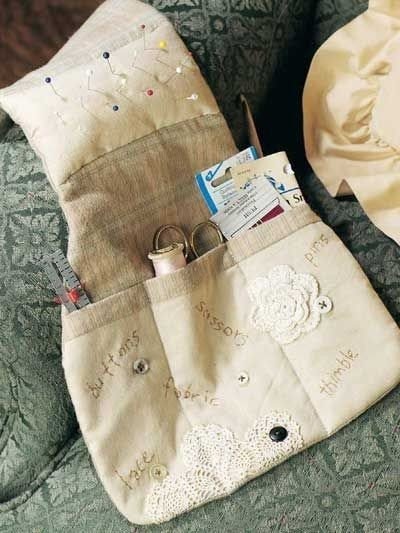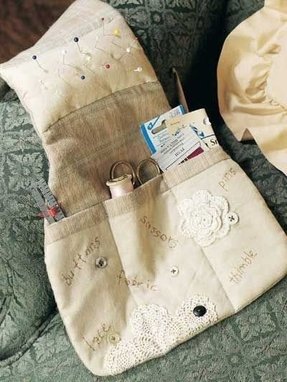 Especially in the home of someone who loves to sew, or whose husband is constantly losing the button from the jacket. This arm chair caddy will be useful for such a handy material, full of pockets and places for pinning pins. Caddy offers to be always at hand.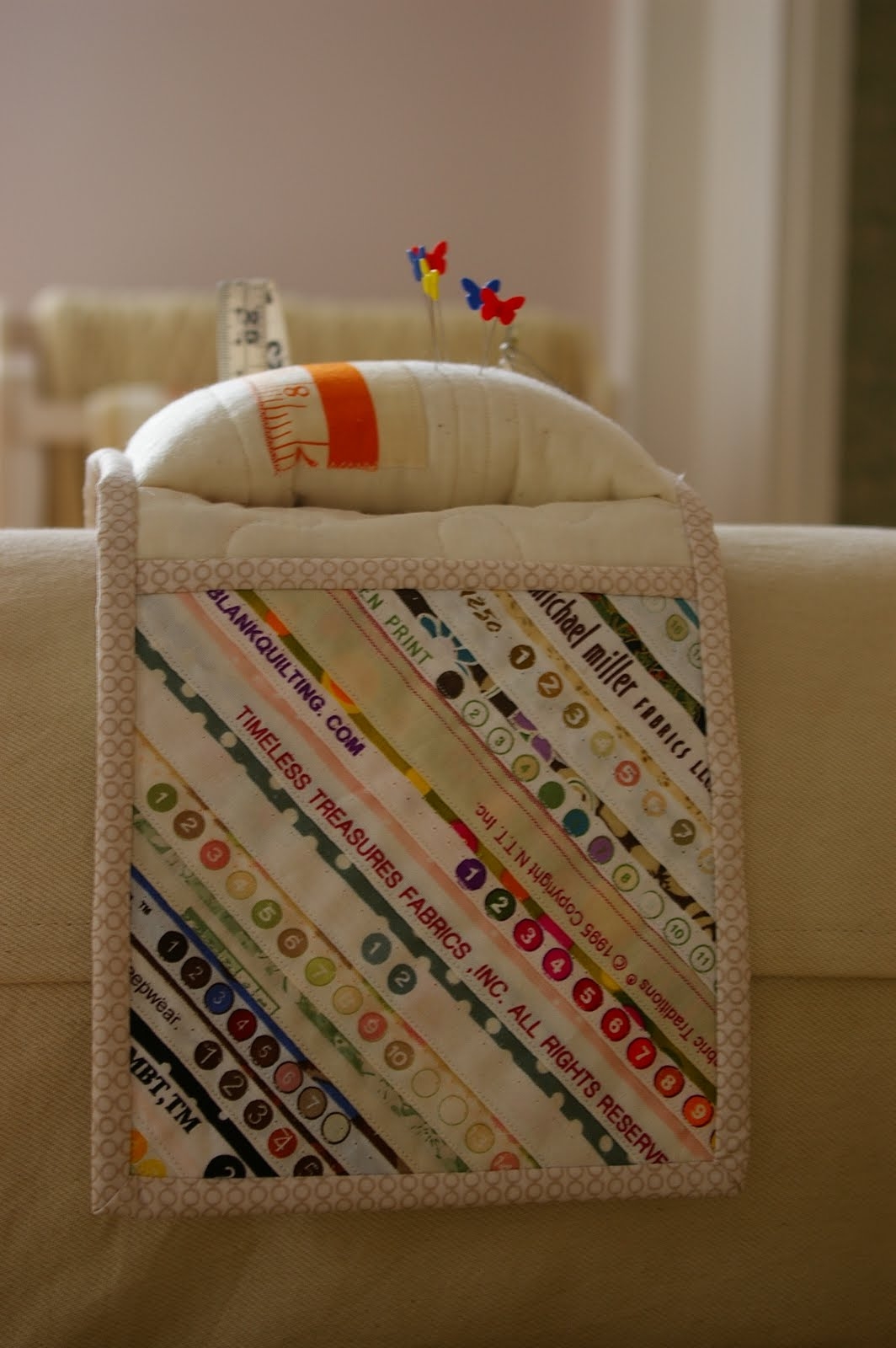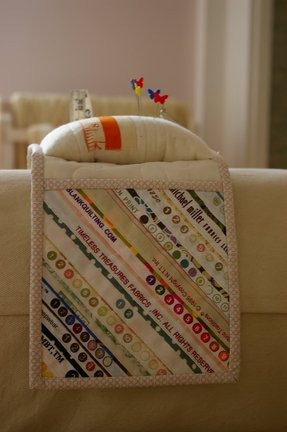 I need to make one of these...I keep losing my needles and scissors in the cushions & it's only a matter of time before I stab myself.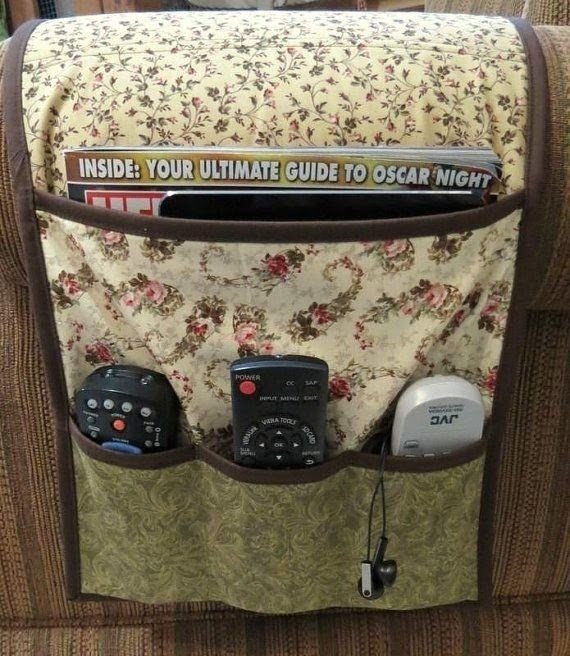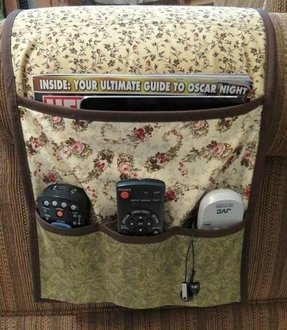 Armchair Caddy Bedside Caddy Remote holderRemote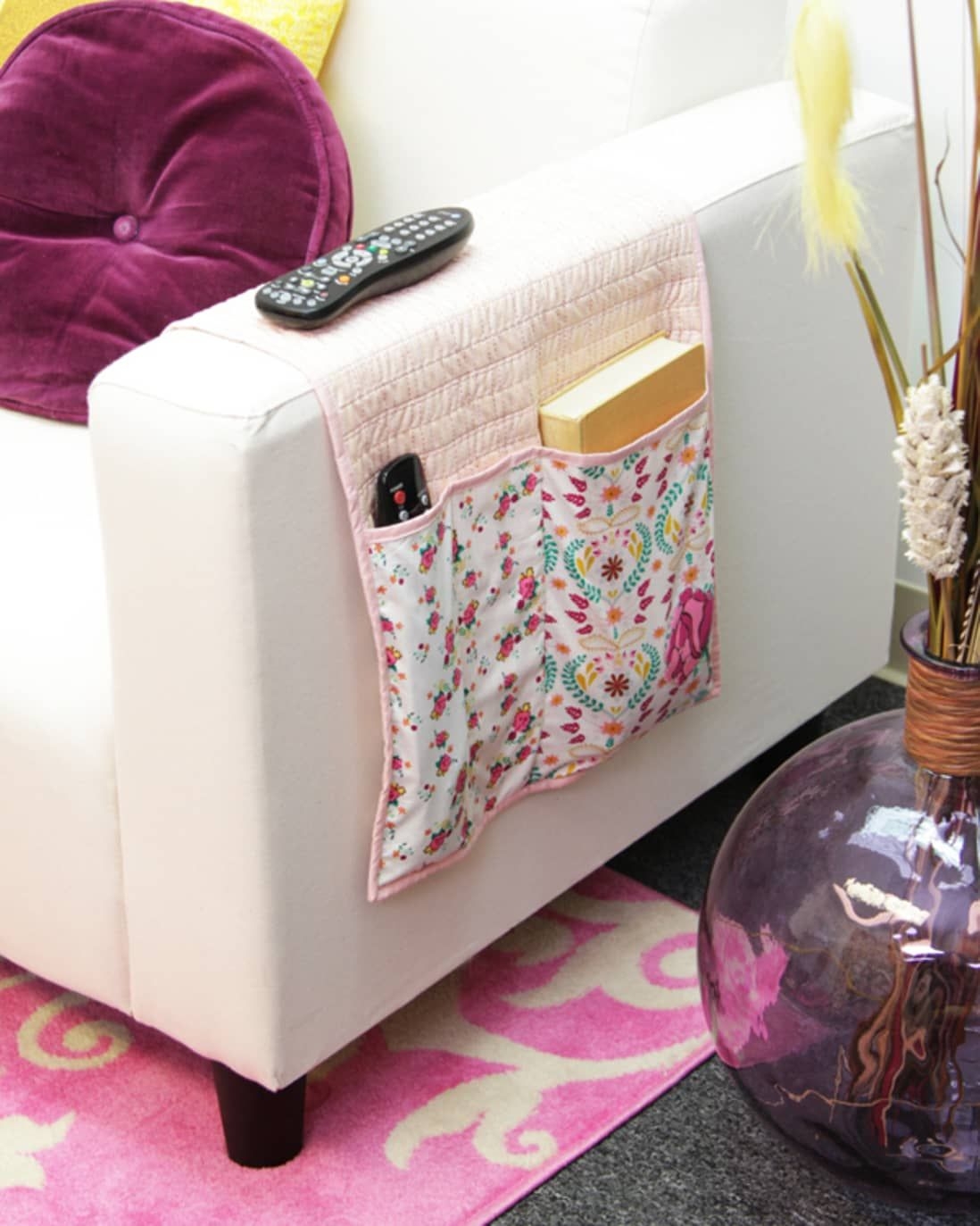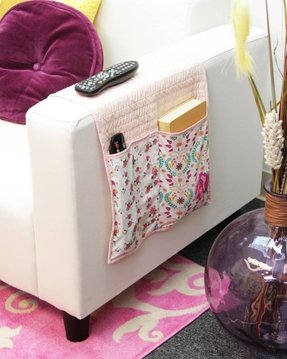 Maximize your seating comfort at favorite arm chair or sofa, and choose the cute and functional sofa organizer, which has a pink adorable pattern. There's three spaces, special for storing magazines, books and remote control.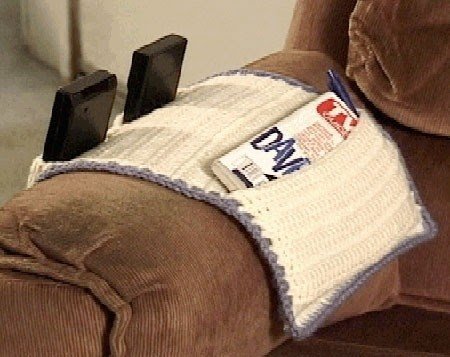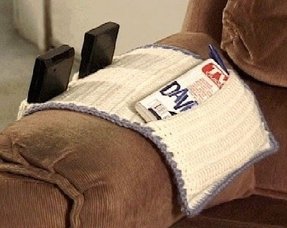 Bobble Stitch Armchair Caddy — A pattern from the library of the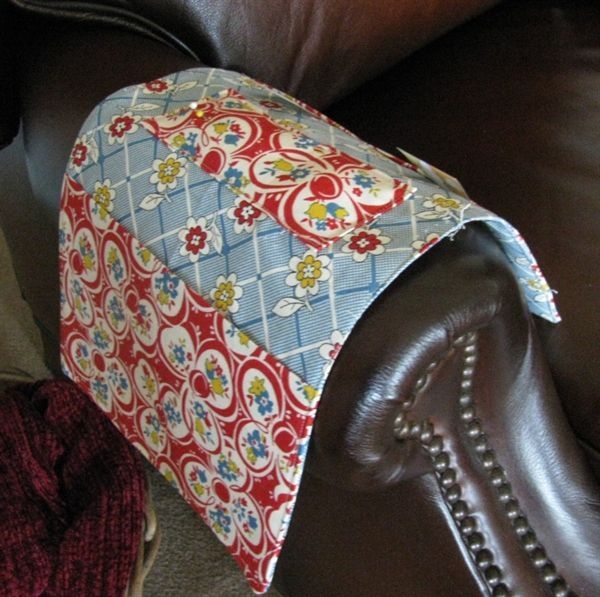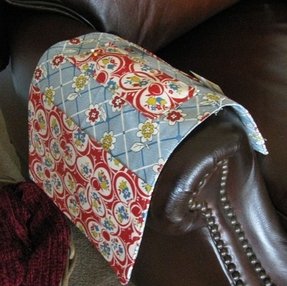 Arm chair organizer made of fabric and finished with floral theme. Includes pocket for storing remote control and others needed items. Suitable for each standard arm chair. Simple form and functional design.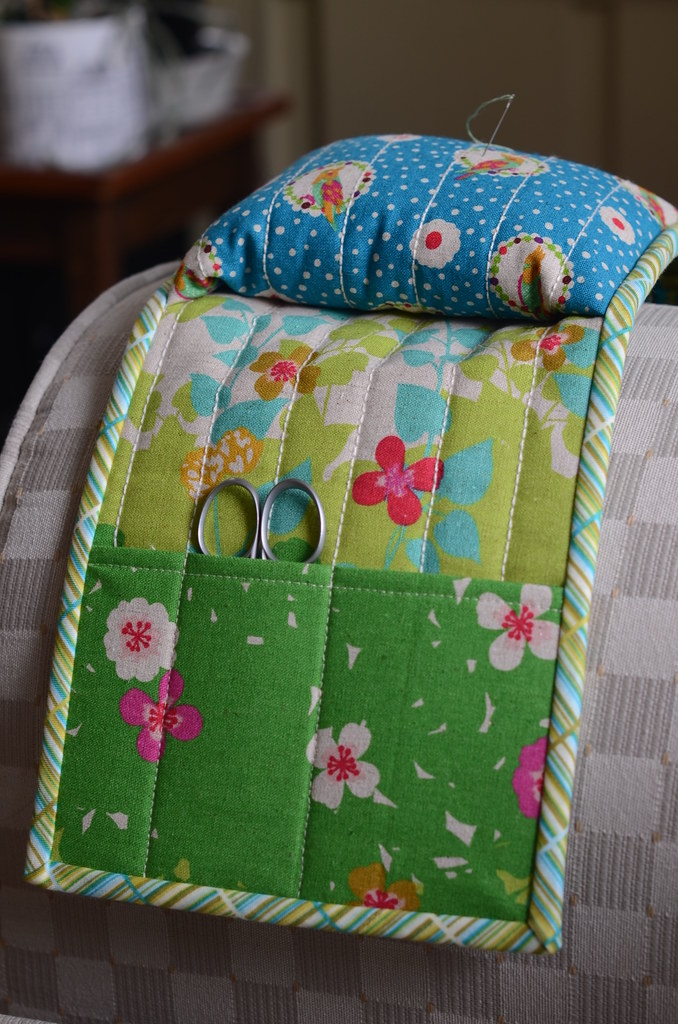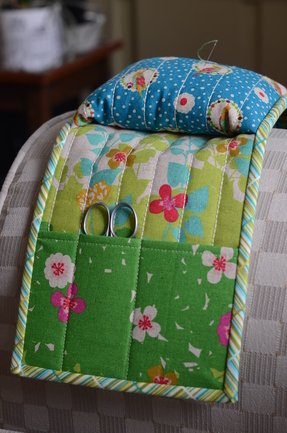 If you are a fan of unique and stylish products, this armrest pin cushion and organizer will be excellent for you. I love this colorful pattern. it's very cheerful and interesting, excellent for any room.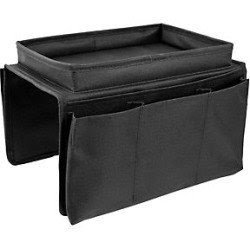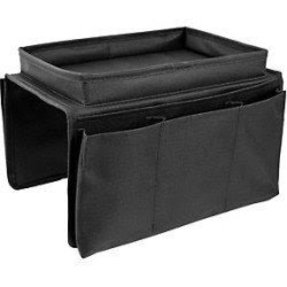 For sale Totes Arm Chair Caddy Go Now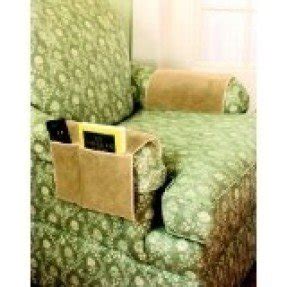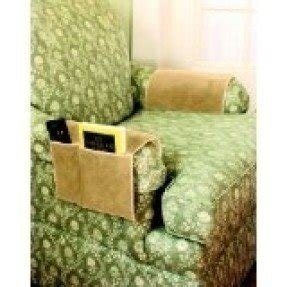 This caddy protector is not only convenient for storing your remote control and TV guide. It also protects your furniture from wear and tear. Designed of plush material, those plush arm rest cover fit sofas, love seats and arm chairs.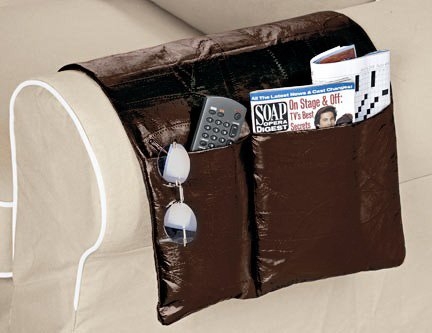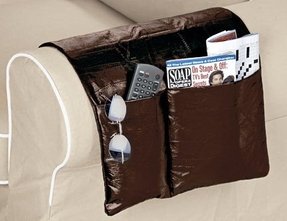 Handy and functional approach to an armchair caddy with a few pockets to hold the necessary items like remotes, glasses or magazines. The caddy is made out of real leather in a black color, providing a classy detail.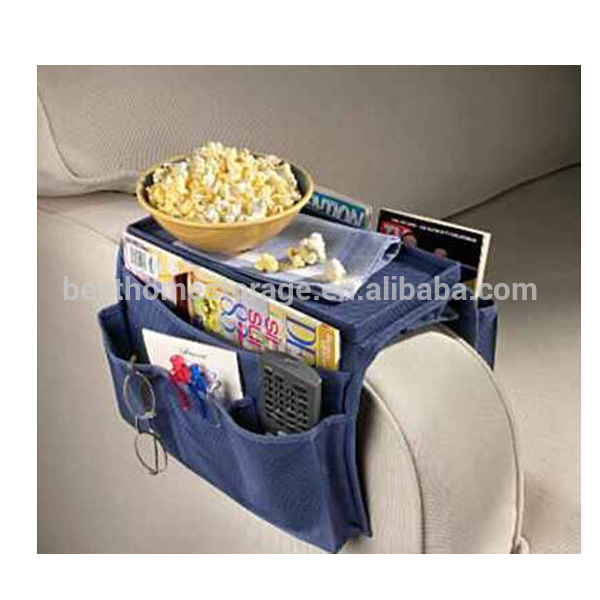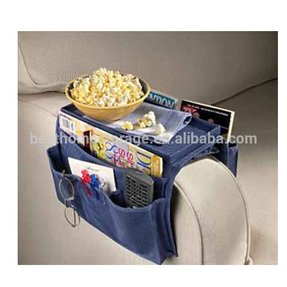 Our Sofa Over Arm Caddy allows you to organize your magazines remote controls eye glasses your cell phone TV Guide or anything you need near you while you are sitting on the sofa or in your recliner. This family room organizer stores all the stuff that ge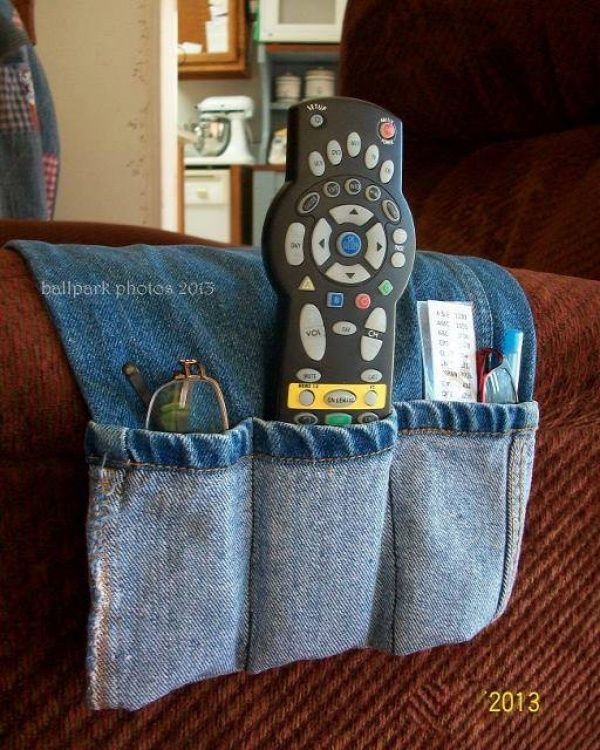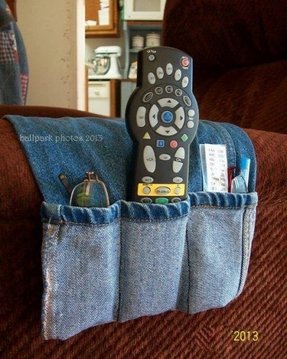 Do it yourself - when you have old jeans and feel sorry for throwing them away. You can sew a handy armchair or sofa caddy, wherein smaller pockets there will be space for glasses, a newspaper or a remote control.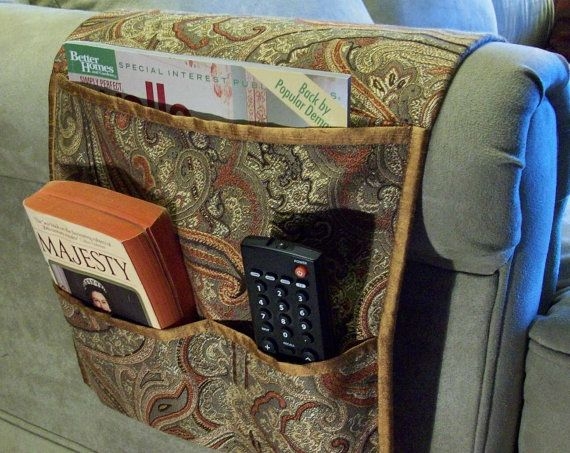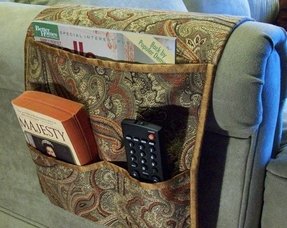 caddy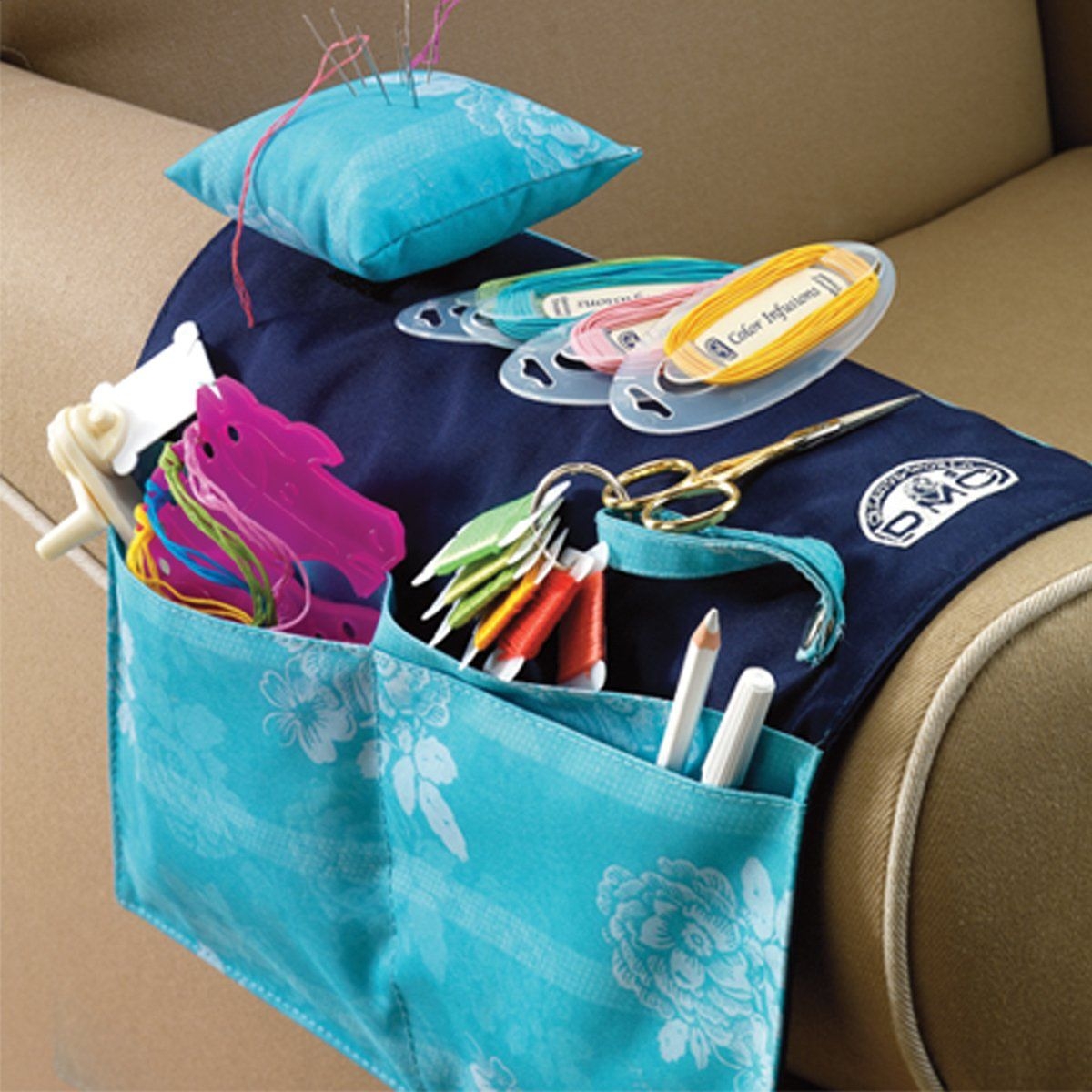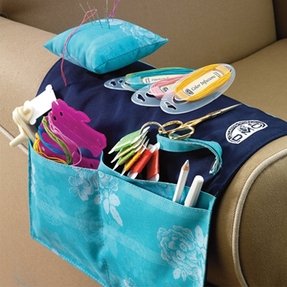 This kind of product is small, simple, but very functional. It is an organizer designed for use on arms of sofas and armchairs. It provides space for scissors, needles, etc. The size of this element is 13.75 in. H x 8 in. W x 1.25 in. D.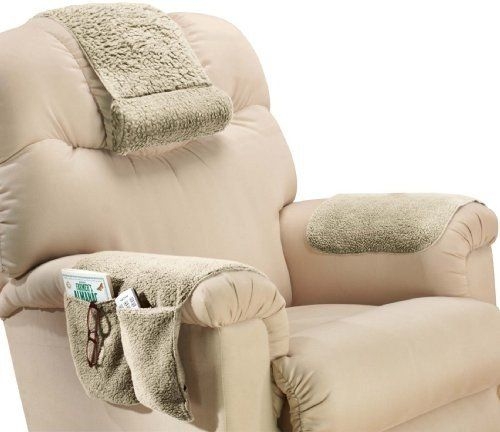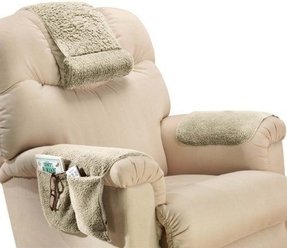 This product is a high quality organizer designed for use on sofas and armchairs. It can be located on arm and it has got special pockets for a TV remote, book and other items. This organizer is made of durable materials.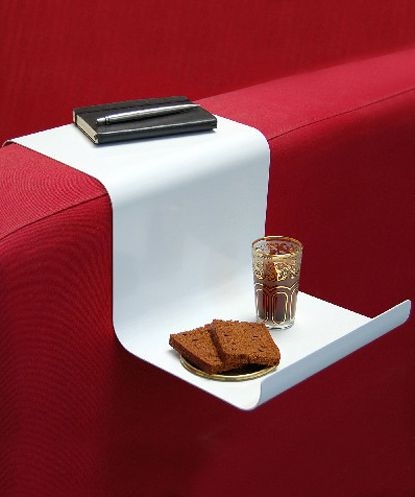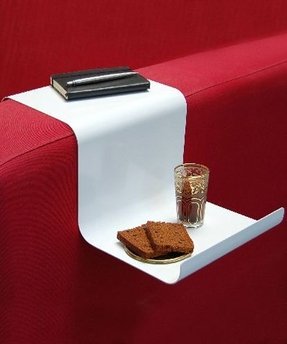 An arm chair caddy is just the thing your office or living room needs ...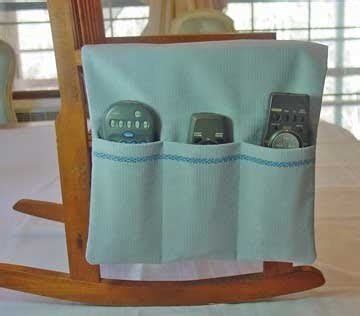 armchair caddy for remotes, etc.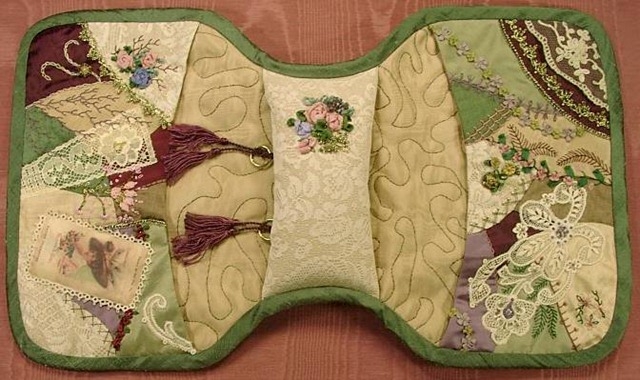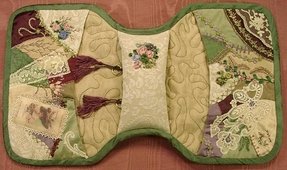 Arm chair caddy with a durable construction. It is soft and assures some space for different accessories. Attractive green, cream and other colors look very natural and great in any type of interior design.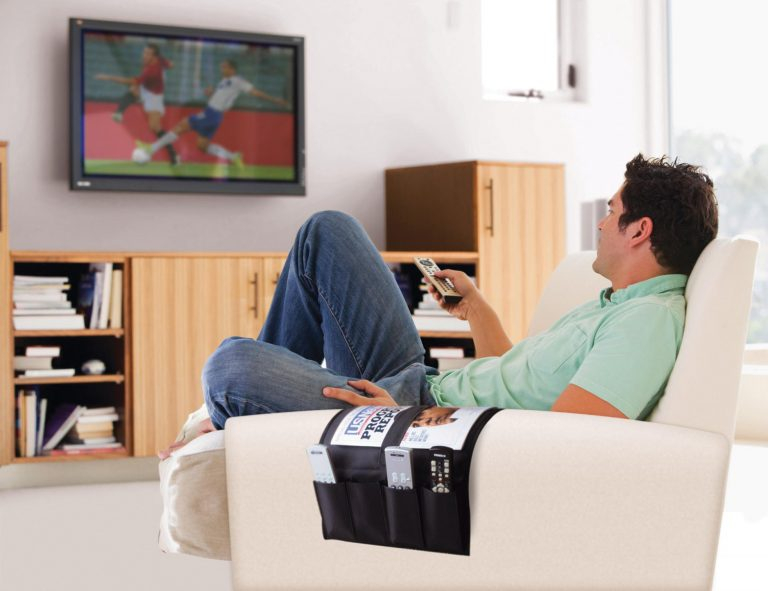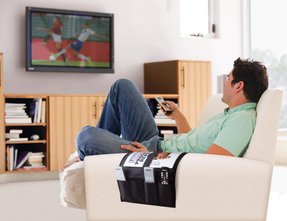 If you are a TV fan and like to have TV remote controls at your fingertips, this simple and yet extremely functional remote caddy is the product for you. Robust material perfectly fits into the armrest of a couch or armchair.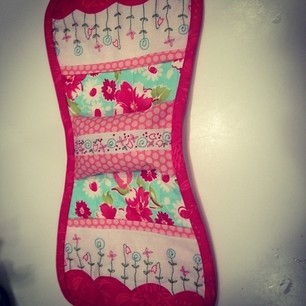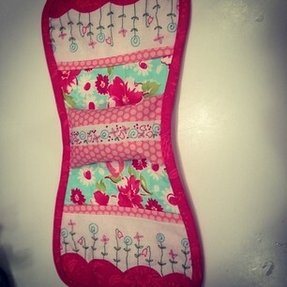 A charming traditional DIY-made portable caddy for hanging on armchairs or sofas. Its hourglass body is crafted of durable fabric in pinkish tones with flowery designs. It's equipped with pockets, a top cushion and has edges with pink trimming.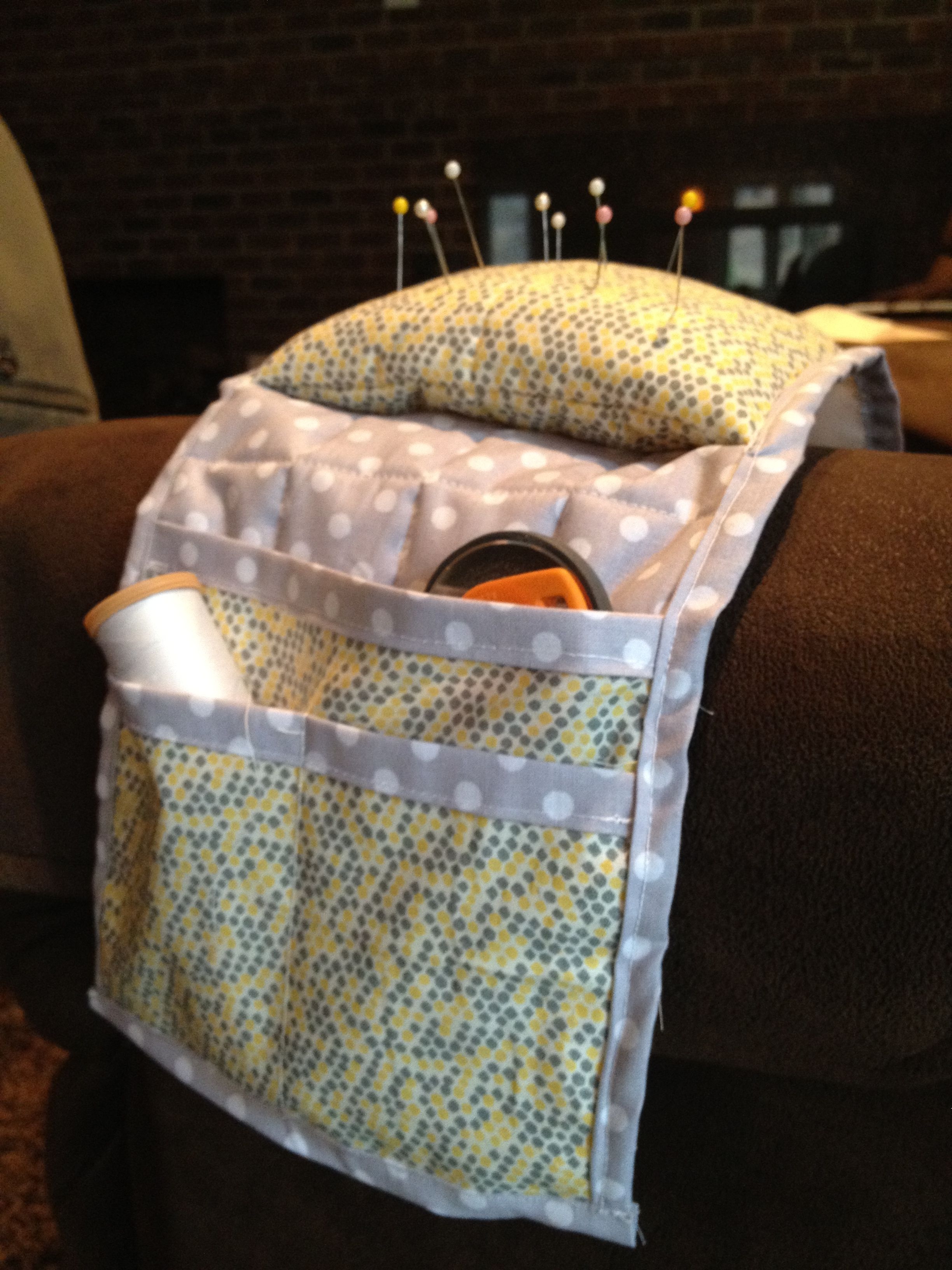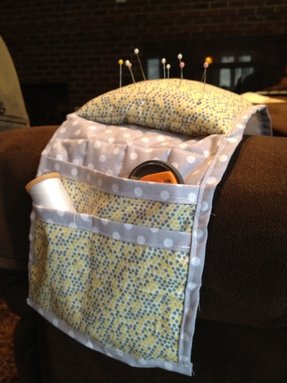 Add this amazing arm chair sewing caddy to your collection and now be able to comfortably do what you love best with its help, since it comes packed with space for all of your utensils and helps you keep organized.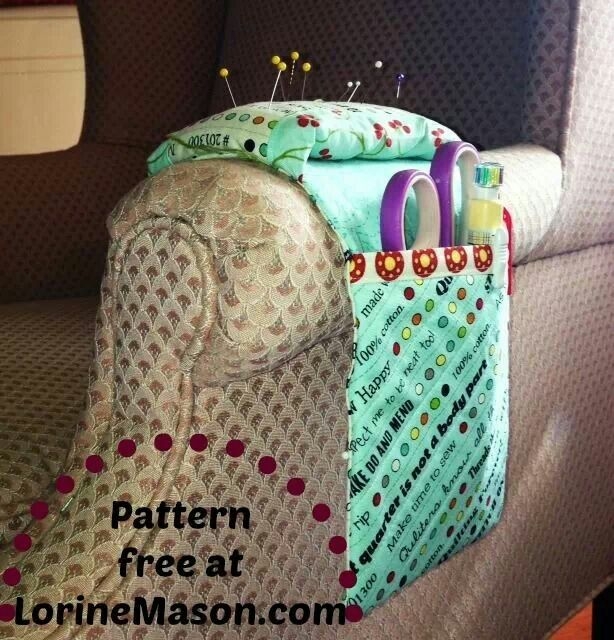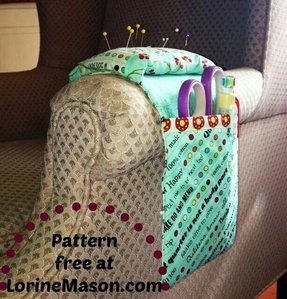 Pin cushion and supply cozy for your chair. Neat idea and free instructions!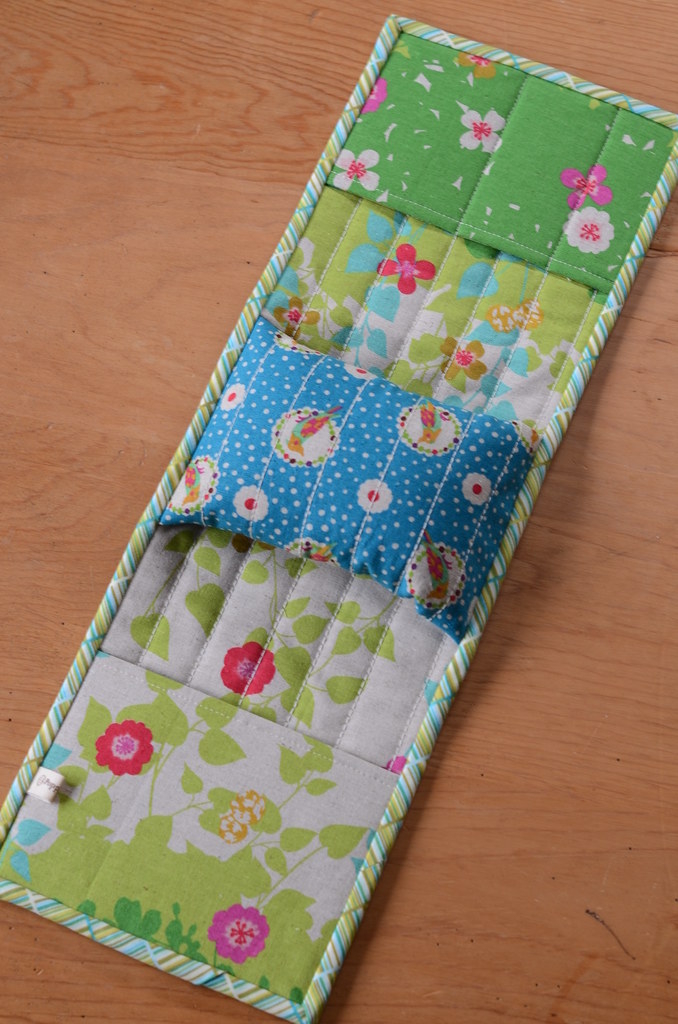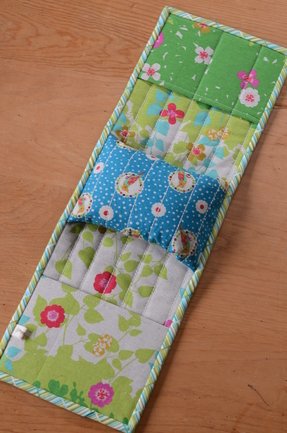 Armchair pin cushion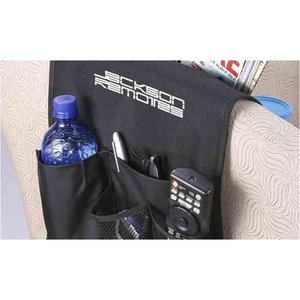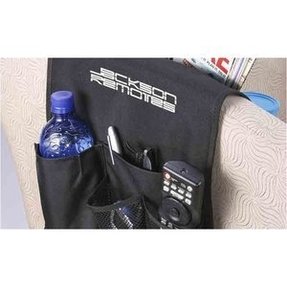 Arm Chair Caddy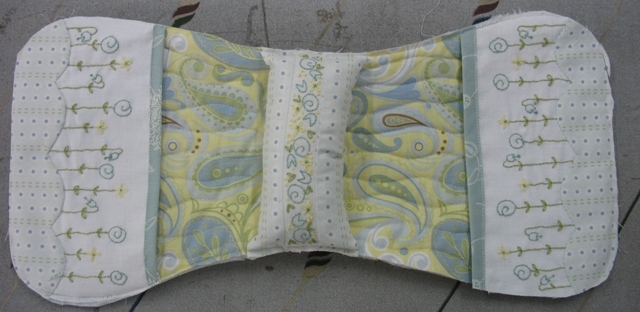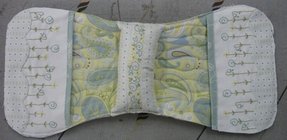 Perfect for my new chair!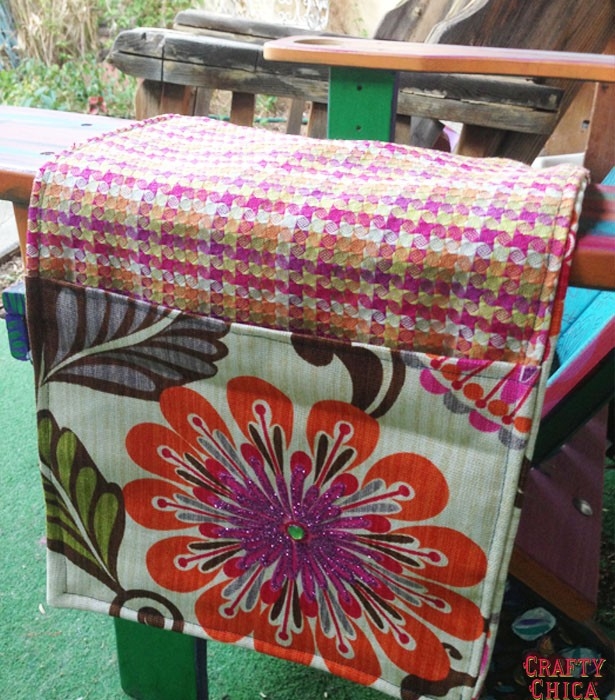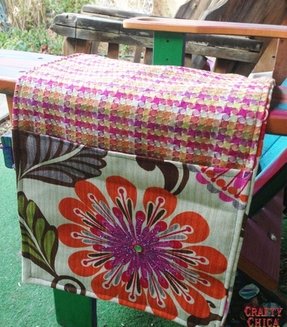 chair caddy for your ipad, books, or just about anything to sling over your arm chair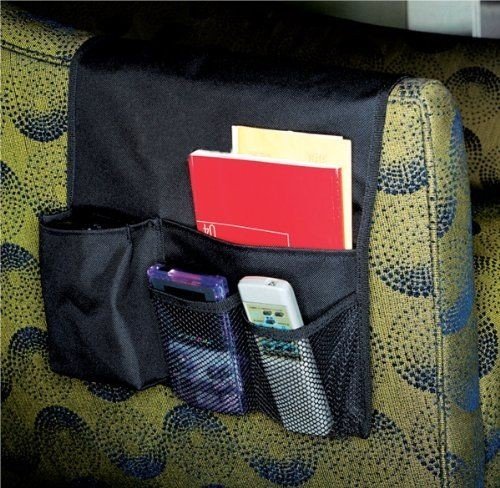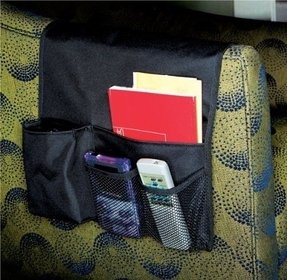 Arm Chair Caddy -Black ...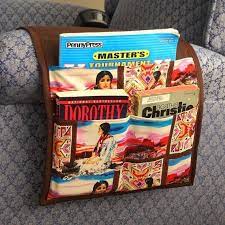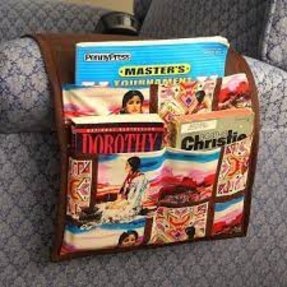 Indian Maiden Armchair Caddy Remote Holder