If you've just bought a new house or you're just bored with the old backyard, there are many ways to improve your backyard layout. And you don't necessarily need a professional for that.
In this article, we'll look at some great ideas to make your backyard a place where you can truly relax, while also adding value to your property.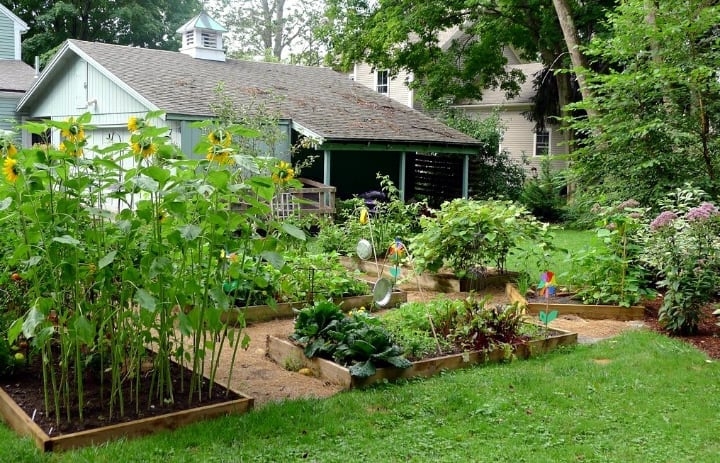 A beautiful backyard layout can be a big source of enjoyment for you and your family. It can be a secluded haven away from the day to day stresses in your life.
Not only that, but a great backyard layout design can add property value to your home. Whether you are considering a remodel on a large or small scale, here's a fresh dose of inspiration for you.
Best Backyard Layout Ideas
You need to take a good look at your current backyard layout and make a list of the things or features you'd like to have and those that you'd like removed.
Keep in mind this is the place you're going to live for many years from now and make sure the new backyard layout meets your desires. Don't rush into a decision.
Walk around the property a few times and consider the best spots to create a flower garden or vegetable patch, if and where you'd like these features.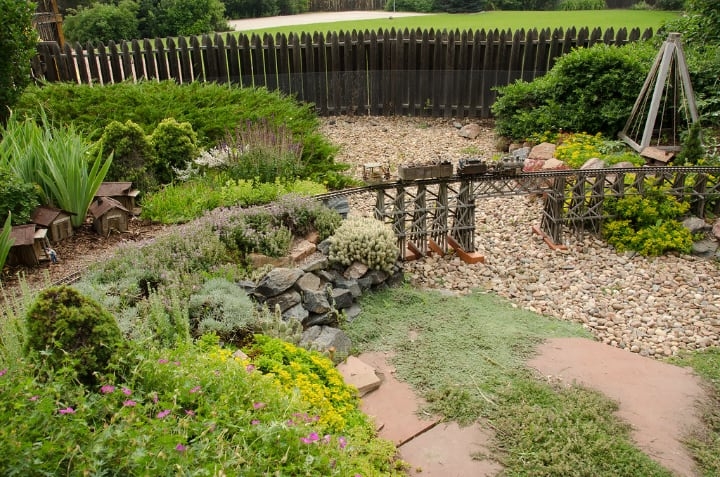 Think about the needs and interests of all your family members. Would the kids love a play area? Will the dog have enough space to roam without damaging the flower beds?
Discover now our backyard layout ideas for you.
1.

Create a Small Garden

In a backyard, a garden can play a huge role. If you are not sure where to start with this, consider researching various garden styles and pick the one that you love.

Some classic types are Japanese, Cottage, Modern, Coastal, and City. The right one for your backyard layout you depends on your needs and preferences.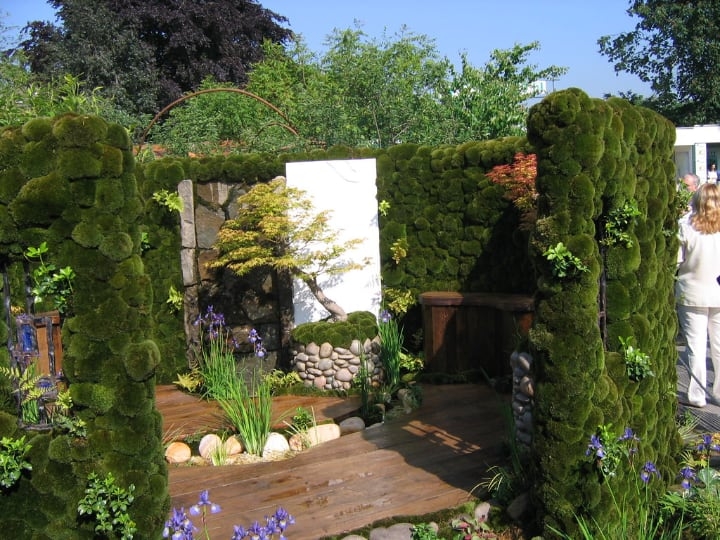 For example, if you live in an apartment in the city, with limited garden space, you may want to try the City style. This focuses on taking the best advantage of what limited space is available, as well as providing some privacy.
Small plants and hanging plants are primarily used with City style gardens. You should also pay attention to garden trends, as these can be a handy guide.
The Cottage garden is almost certainly styled after gardens from a fairytale book. These have a natural, carefree appearance. Wildflowers are often used, and it's common to see stray flowers growing across pebbled paths freely.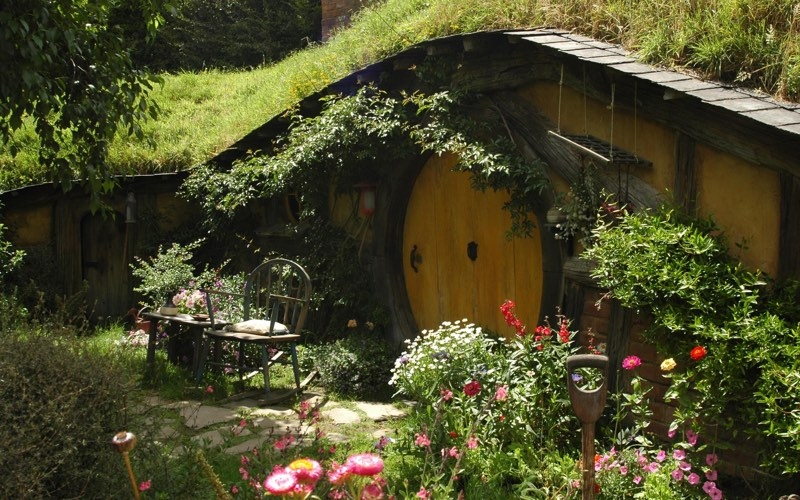 In contrast with Cottage style gardens, Modern gardens are all about order and simplicity. Things are placed neatly and with symmetry. Modern gardens also have a lot of open space typically.
A Coastal garden is one made to accommodate conditions along with the seaside — salt spray, low temperatures, rainfall and the like. They use lots of grasses and other plants to fit the environment appropriately.
Japanese gardens are designed to imitate nature. Boulders represent mountains, pools great lakes. These gardens are made to feel like their own worlds by being fenced off with care.
Whatever DIY garden you choose to go with, always remember to plant with variety. Make sure that, every season, there will be a visual display. Incorporate decorative foliage for the fall.
2.

Create a Lounge Space

A comfortable backyard layout needs an area where you can lounge and have meals. This can serve as an out-of-doors place to dine, which is milder months is a real luxury.

A good lounge area calls for comfortable lawn chairs or couches with decorative pillows.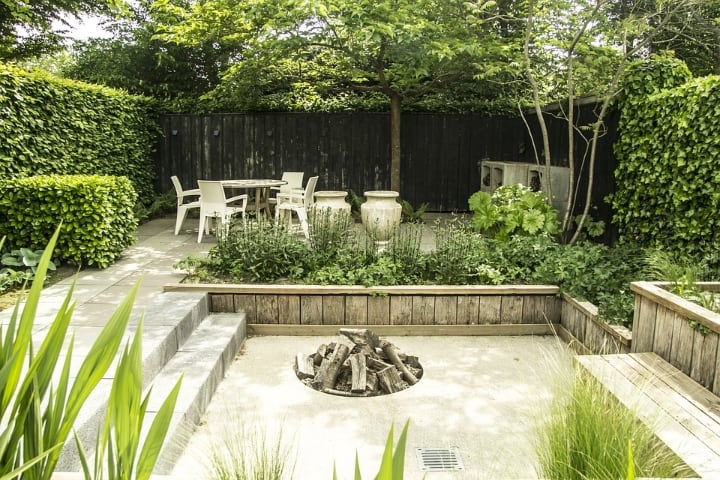 You can place a lounge area in the middle of the yard if it is shaded properly. In this case, you will need a gazebo or a similar structure you can put up temporarily.
However, a patio or deck is the most intuitive place to set up an area to eat and lounge comfortably. These provide the perfect stage for chairs, coffee tables, and outdoor sofas.
3.

Add a Patio

Make the most of the warm season by transforming the yard into an extra room. You can never go wrong with a nice patio.

You can create a quiet eating area to dine al fresco and you don't need expensive furniture for that.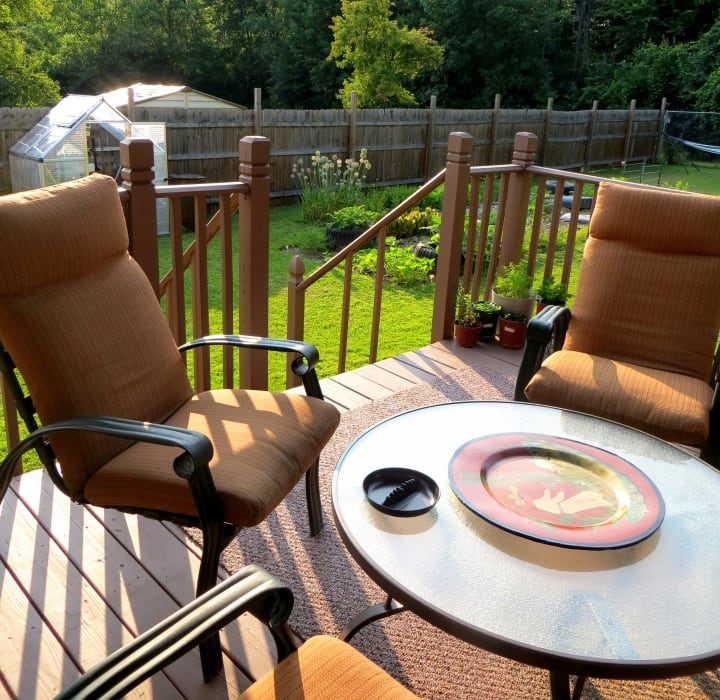 Carefully chose the materials for your patio—stone or tile floors might cost more, but they're more durable than wood.
Tip: Make sure you have some space to store the patio furniture over the cold season. Garden storage solutions may increase your storage space.
4.

Or Just Add a Deck

A deck, in particular, can provide an unobstructed garden view. When it comes to both garden and deck design, you can work with gardening experts for some spectacular results.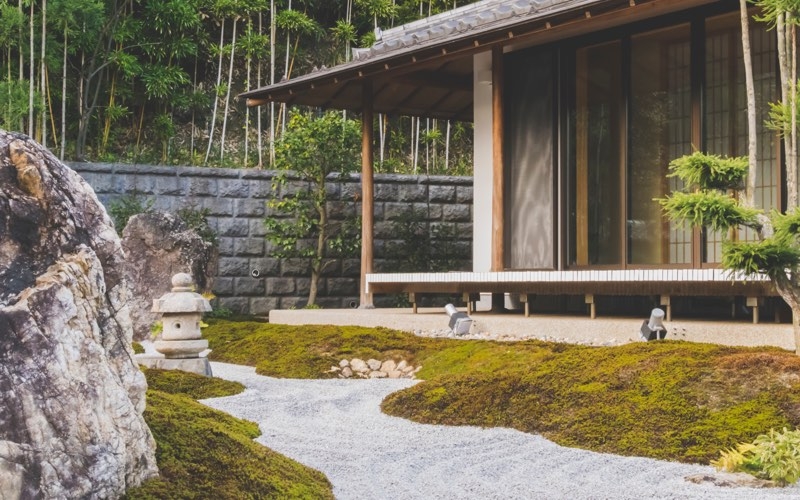 A nice timber deck will add value to your home and serve as the perfect place to relax, entertain, and enjoy your garden from above.
If you already have a patio, try adding a patio cover for shade during the summer heat! Depending on your area, services like cityseamlesspatiocovers.com have various patio covers that will suit any backyard design.
5.

Install a Hot Tub

A hot tub is something most people dream of and, since you're redesigning your backyard, why not go for one? That might take you back a few thousand dollars, but you can find many solutions to fit your budget.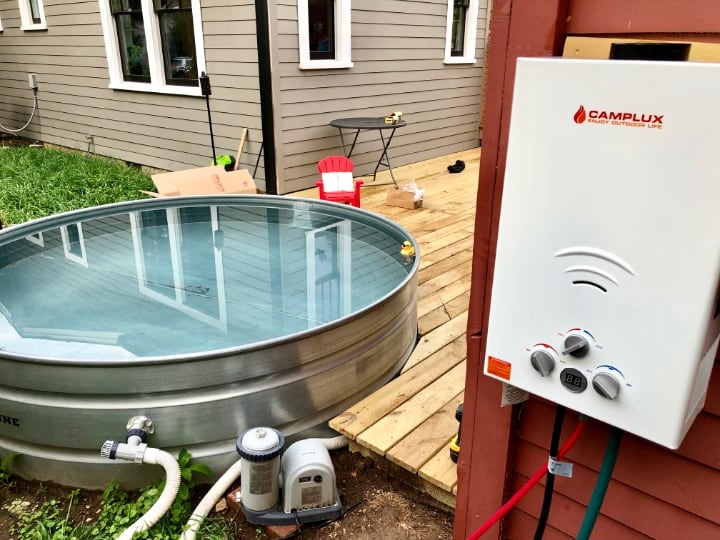 Do a privacy check if you don't want your neighbors spying on you when you're in the hot tub. For example, you can create a privacy screen by planting some shrubs around.
Here are some bestselling hot tubes you may like. Remember that you can always mask them use timber or rocks to incorporate them seamlessly into your design.
6.

Add a Pool

If you live in an area where you have favorable weather for most of the year, a pool is definitely worth having.

Going for a swim after a long day at work is very relaxing and it's a great way to keep the kids in shape and entertained over the summer holidays.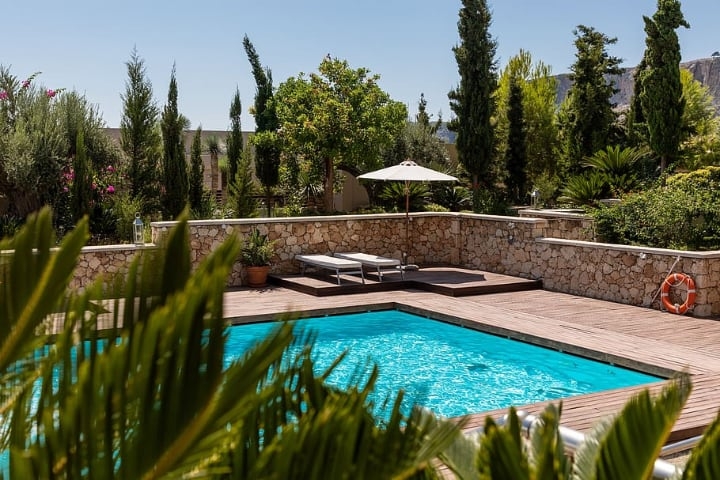 In the evening, you can gather your friends for a glass of wine around the pool. Great lighting and some foldable chairs are enough to create a wonderful atmosphere.
7.

Add Some Privacy Walls

If you're living in a busy area with heavy traffic, maybe it's time to build a privacy wall around the property. A picket fence will work just as well and is more traditional.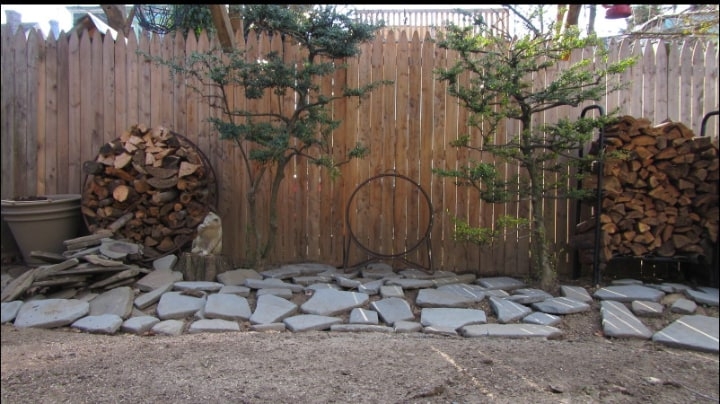 But if you're looking for something cool you should go for one made of natural stones in various shapes and sizes.
8.

Plant a Vegetable Garden

If you have room for a vegetable garden, you could cultivate your own tomatoes, salad, kale, peppers, carrots, or whatever.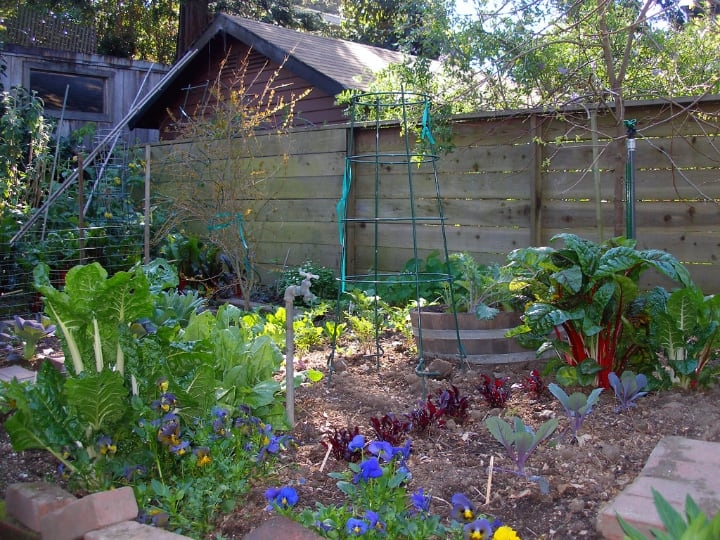 Try to involve your kids in the project by growing something they'd appreciate, perhaps strawberries or raspberries.
It's a great way of having organic food on the table and save some money on the grocery bill.
9.

Use Stone Steps

If your backyard is on a slope, even a moderate one, you could make it look cool by building some steps leading to the house.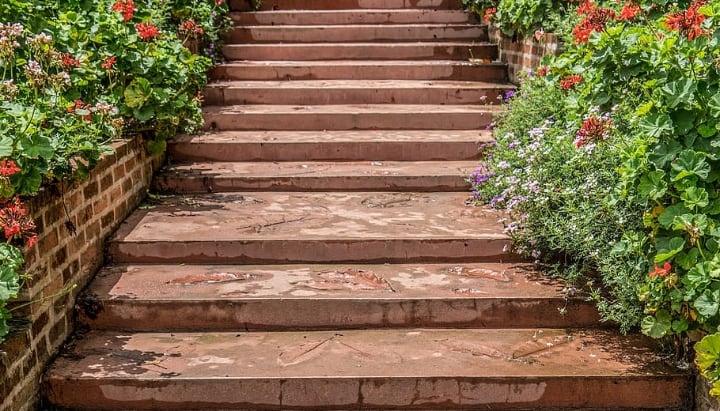 Concrete is durable, but not exactly eye-catching, so better look at stone. An interesting idea is to have gravel steps bordered by larger stones in a contrasting color.
10.

Add a Waterfall

A moderate to steep slope is an excellent location for a DIY waterfall. You can buy a waterfall kit, but all you really need is a pump—the rest you can do it yourself.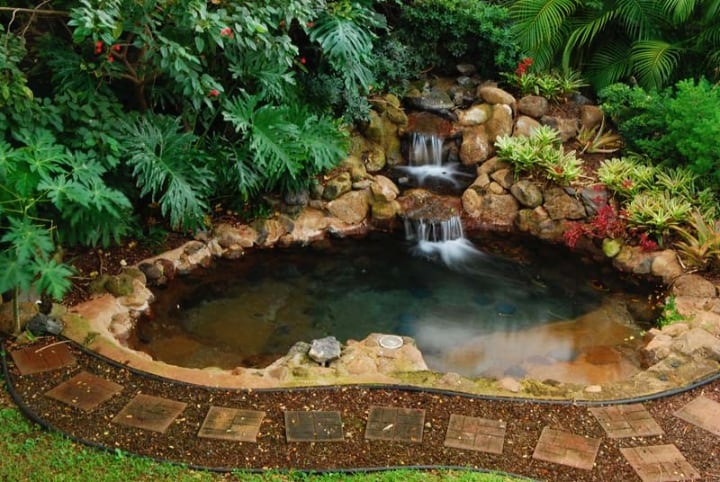 If the soil allows it, you can dig the steps but you can also build it above ground. Pay special attention to the collection basin.
11.

Create a Kids' Corner

While the grown-ups have a quiet drink on the patio, you can keep the little ones entertained by creating a play area.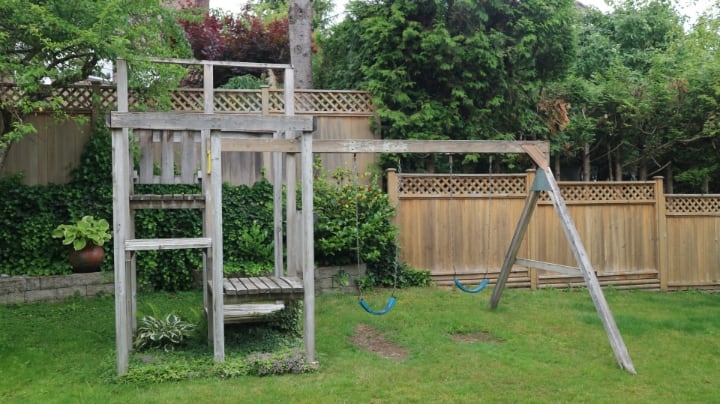 A swing and a sandbox will do, but you can also install one of those colorful plastic houses where kids can play with dolls and entertain visiting cousins.
Tip: Don't invest too much, however, as children grow up pretty fast
12.

Cultivate Flowers for Bees

If you want to make your background more lively consider cultivating some plants that attract bees, like lavender, pussy willow, wild lilac, or foxgloves.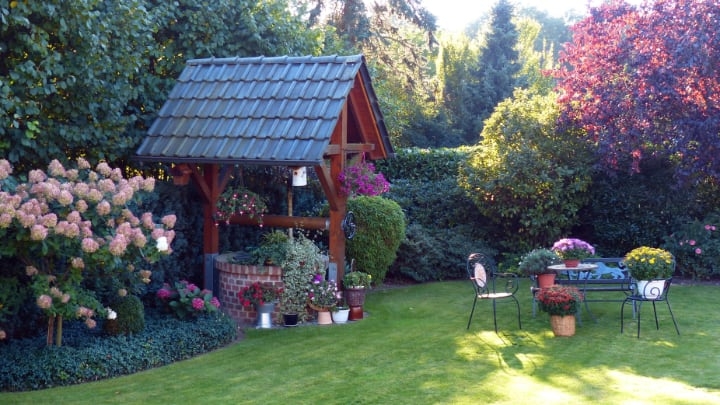 It's a cheap way to use the bees to pollinate the rest of the garden and you're making an environmentally-conscious decision.
The global number of bees is dwindling and they're essential for crops and our survival.
13.

Create Living Walls

One of the coolest backyard layout ideas is to have a living wall in your yard. It doesn't have to cost much. Just place an old shelf against the wall of the house and put some flower pots on it.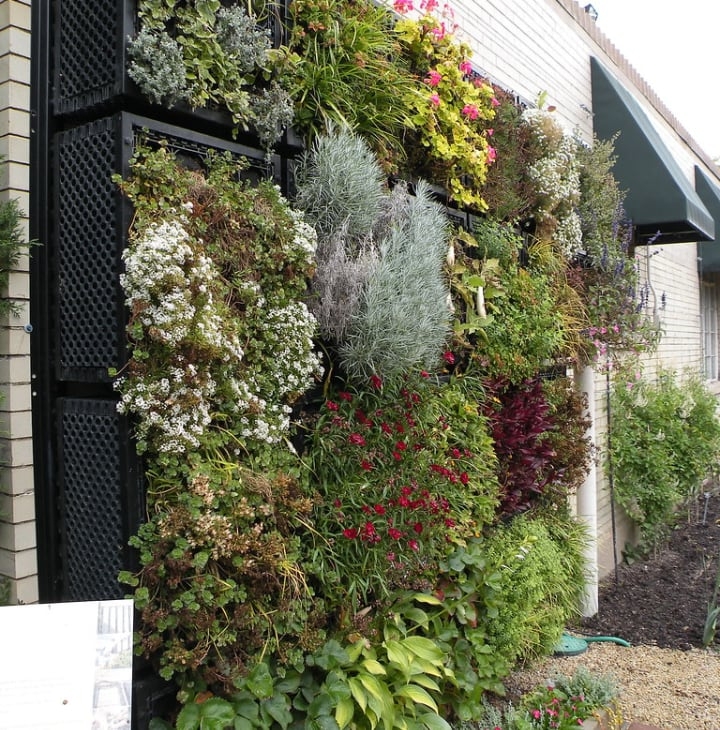 If you're a DIY sort of person, you can install flower pots directly on the wall. Place the pots at various heights and use flowers with different colors to create an arresting pattern.
14.

Add a Fire Pit

There's nothing cozier than gathering your family and friends around a fire pit. You can easily build one in your backyard without spending a lot of money.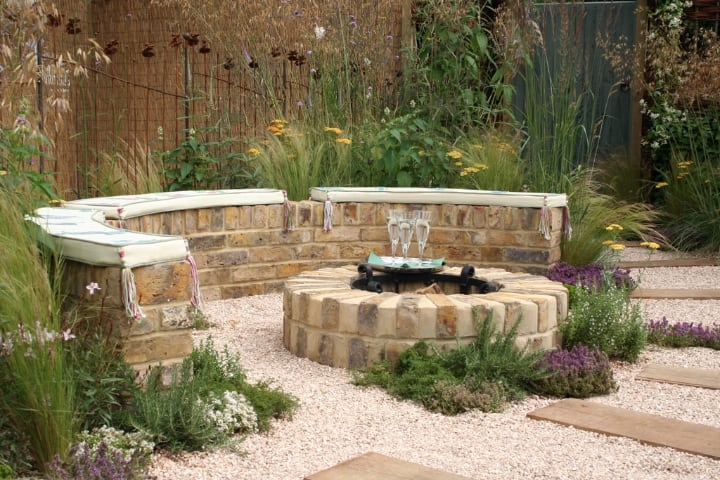 All you need are basic materials like concrete, bricks, or pavers to build the retaining walls around the fire pit. You can then enjoy a nice roast or simply make s'mores with your friends.
15.

Create an Outdoor Bar

If you're looking for a modern backyard layout, you could repurpose the old tool shed nobody really uses and create a small bar.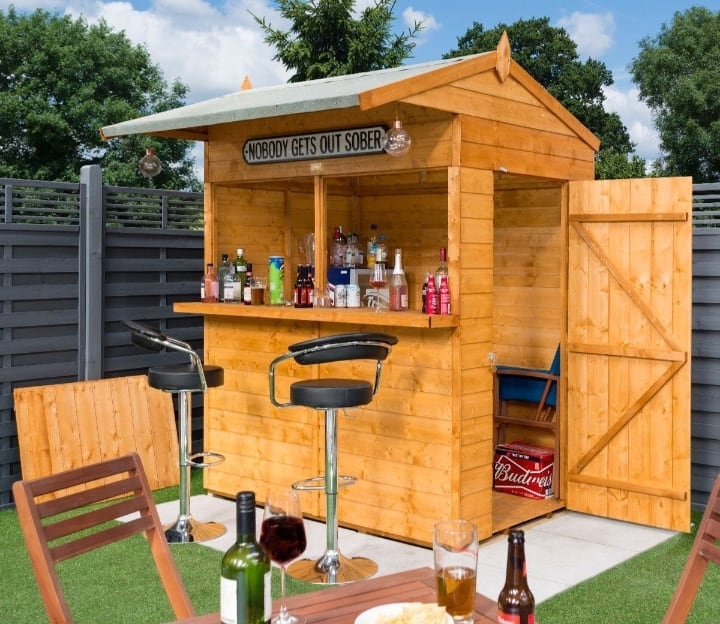 Just break down one of the walls and build a bar counter. Have the shed painted a nice color, add some bar stools and, of course, order a few bottles of your favorite drinks.
16.

Create a Reading Nook Under a Tree

You can set up a kiosk or simply place an easy chair under a large shade tree to have a nice quiet place where to relax with a book in your backyard.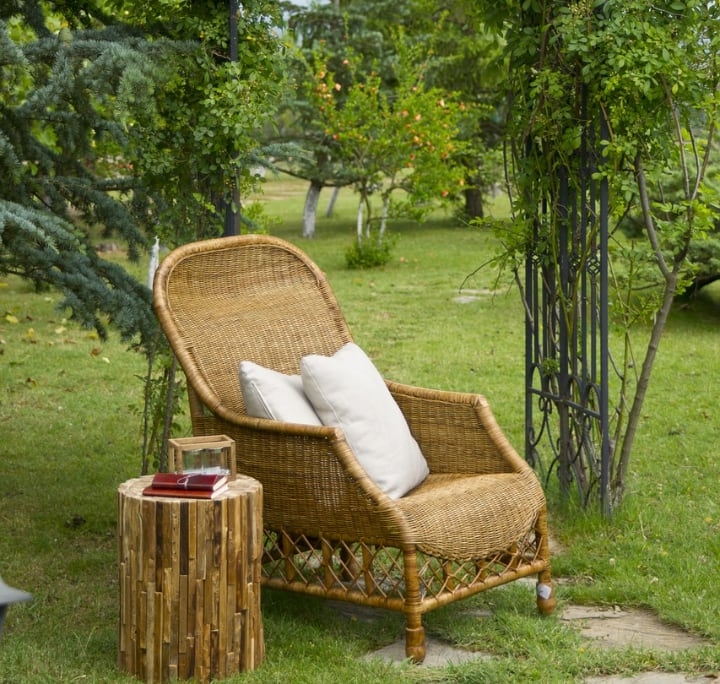 It's a great way to encourage the children to read as well. Reading relieves stress, improves concentration, and has other health benefits.
17.

Hang a Hammock

If you have large trees in your backyard, you must try this simple backyard layout idea. Put up a hammock or two, if possible, and relax. It's a great way to rest while also getting some fresh air.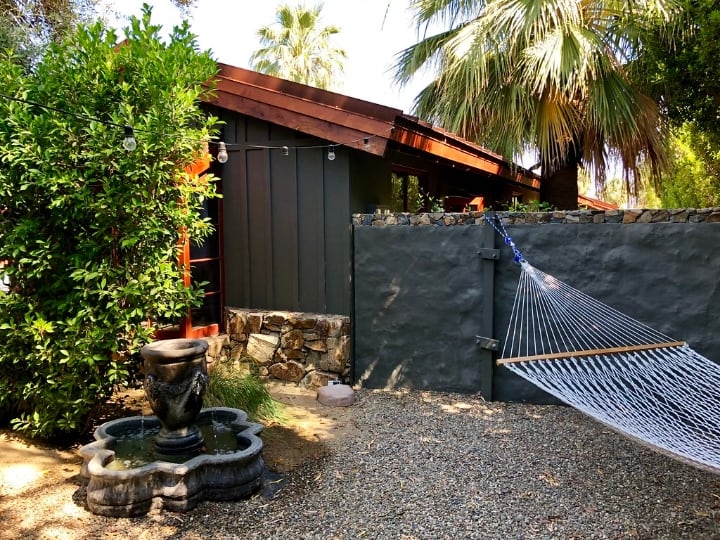 Hammocks are very practical as you can easily take them down when the weather turns cold or when you want to host a garden party and need some space.
18.

Make a Barbecue Corner

Who doesn't like a barbecue? Barbecues are cheap and easy to install and they're great to have when you want to entertain but don't have the time to create fancy dishes.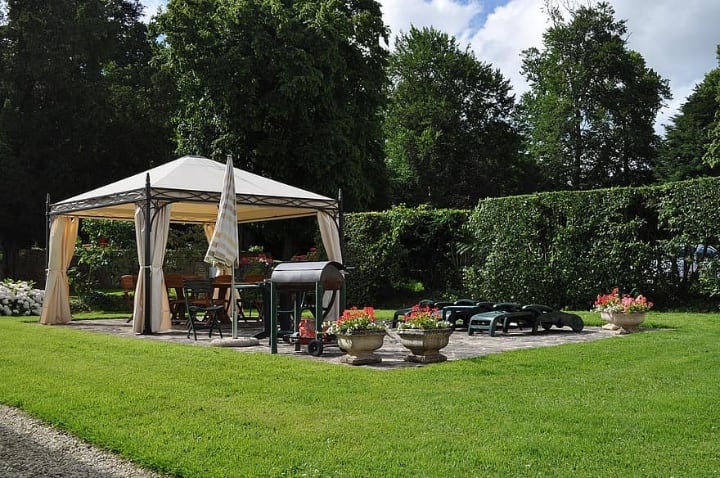 Your friends will love it anyway. If you have small children, put it in a secluded corner that you can fence in.
19.

Add a Flower-Covered Pergola

A backyard layout guaranteed to give your yard some class is a flower-covered pergola. The construction is very simple and, if you're good with basic tools, you can build it yourself.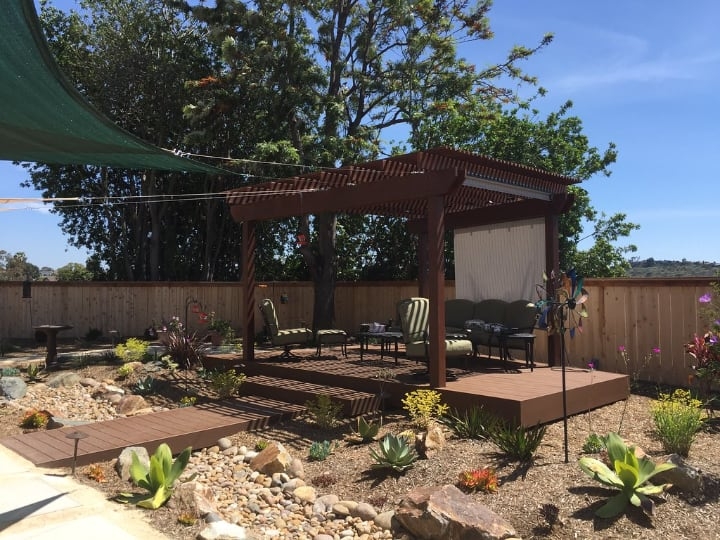 Make sure the flowers you choose for the roof are low maintenance and luxuriant to create a striking impression.
You can also buy a pergola ready made. Here are some bestselling choices.
20.

Build a Tree House

What's more traditional? If you have a few strong trees in your backyard start a DIY project and make sure to involve the children in it.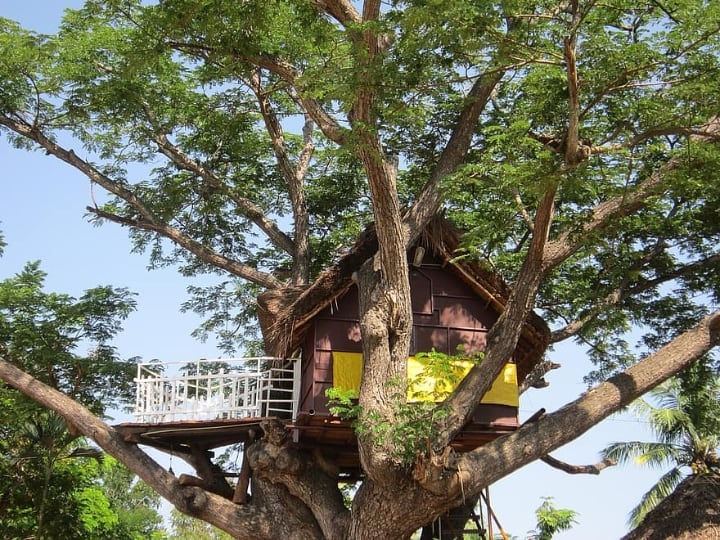 It's a fun family experience and gives your children a place where they can play, hide their treasures, or establish their secret club HQ. All children love that.
21.

String Some Lights

A very easy way to transform your backyard layout is to hang some garden string lights from the roof of your house to the trees and down to the fence.
These lights are inexpensive and create a magical atmosphere for your evenings. They can add a fairy garden feel to your backyard.
Backyard Layout FAQ
We've shared with you quite a few ideas so far. Now let's consider some of the questions that we often hear people asking about backyard layouts. Here are the answers.
Backyard with Joy
If you want to have a cool backyard, dare to be original. Use creative ideas, unusual materials, and daring designs to transform your backyard layout. Most of all, have fun!
Don't go for what other people usually have in their garden. Create your own backyard layout and let other people copy your design. Or just stare in awe.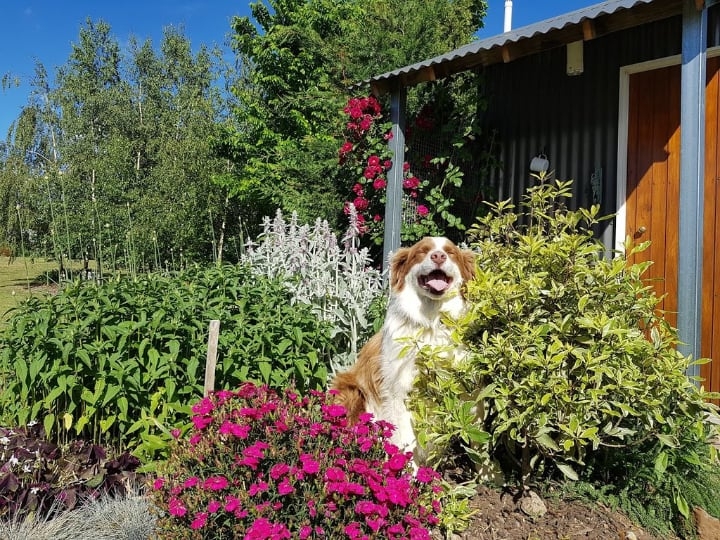 Now over to you. Has any of the backyard layout ideas we shared with you caught your imagination? Which one?
We'd be happy to hear from you. Drop us a comment with your thoughts. Happy landscaping!