Landscaping timber is a versatile material that you can always adapt to your home or garden projects. There are a bunch of landscaping ideas you can develop from timber, including walls, fences, garden beds, planters, sheds, benches, and more. And the best part is that timber brings to your project that timeless look of durable wood. Let's explore together now some inspiring uses of landscaping timber to get you going.
Typically, timbers are small wood boards with a thickness of 3 to 6 inches. You can buy timbers in hardware, lumber, and other stores.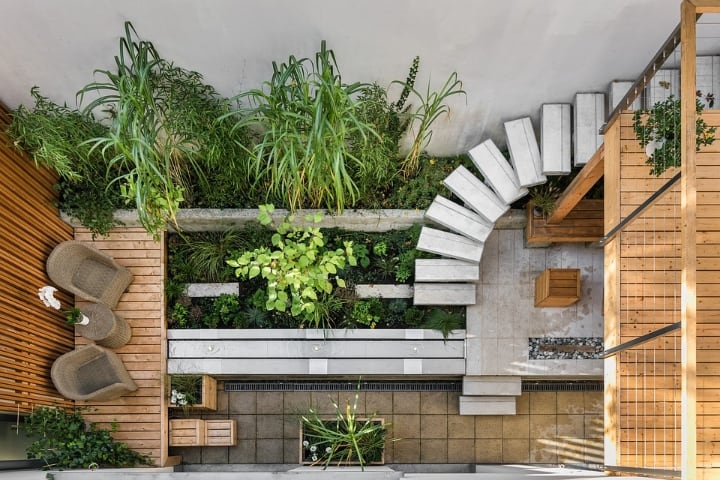 There are a variety of thicknesses, sizes, and types to choose from. If you are looking for an environment-friendly product, it's best to ask about the chemicals that have been used to treat the wood.
With that in mind, let's look at some interesting landscaping timber projects you can pursue.
Landscaping Timber Projects
When it comes to turning timber into awesome home projects, remember that you don't necessarily need a saw.
If you don't have a saw or you don't want to cut the timber yourself, you can take the measurements to the store and let them cut it for you. Many stores offer this service.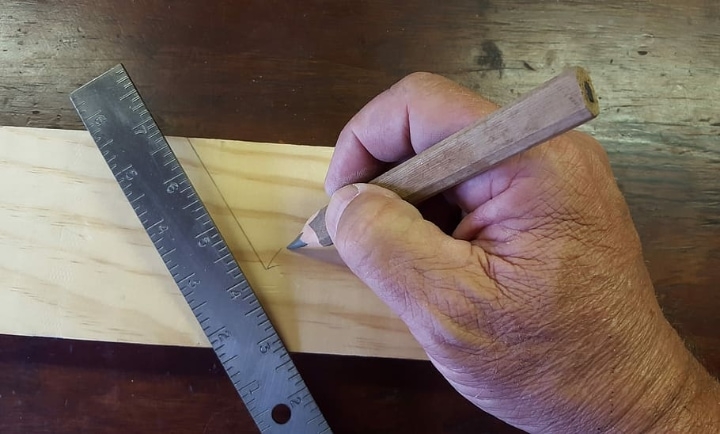 Good to know: When creating larger timber projects such as retaining walls, you might need a building permit. Retaining walls can affect the flow of rain from your property to your neighbor's.
Below is a selection of our favourite landscaping timber projects, designs, and ideas. Browse through them to get inspired and start your own timber project.
Remember that timber is a versatile material, so you can always adapt an idea or design you like to your space and requirements. Be creative!
1.

Modern Timber Landscape Design

Timber has a classic, timeless look to it but you can always combine it with glass walls and other modern design elements with great results. Just look at the image below to see what we mean.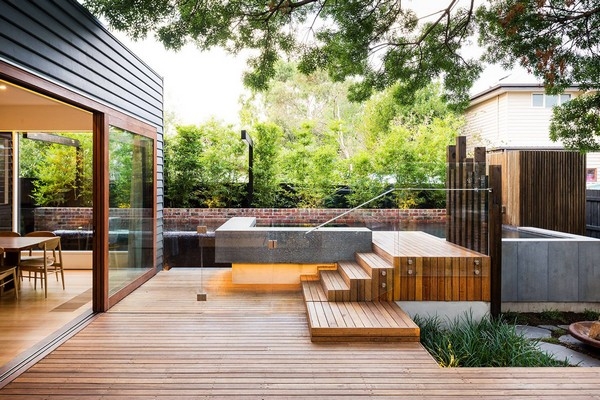 With this amazing contemporary backyard, you can take relaxation to the level. To say nothing of summertime backyard parties!
This is an oasis of relaxation built in an urban area that can always become a social hub for hanging out with friends.
The rich timber detailing adds a comforting, natural look to the place and complements the man-made materials.
2.

Landscaping Timber Garden Walls

Landscaping ideas don't have to be difficult or expensive. There are a lot of DIY projects that are cheap and easy to make, provided you approach them creatively.

In the image below, you can see how timber walling can become an excellent background for a modern garden.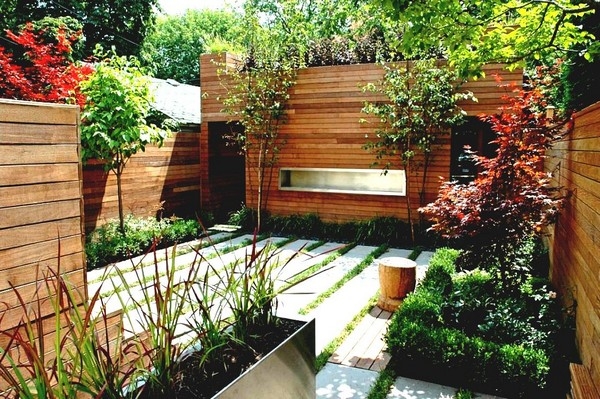 This project has a Japanese garden feel to it, but you can adapt it to your own garden. Even one timber garden wall can create a natural backdrop for the fresh green of the plants.
3.

Landscape Timber Pergola

Do you have a pergola in your yard? If you don't, you may want to consider adding one. A pergola can transform your yard.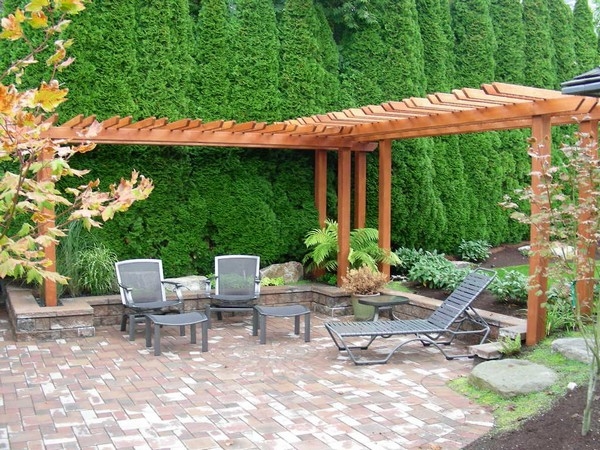 Pergolas today can be made from different materials, some cheaper than others. But making your own pergola from timber can give it a timeless look that stands the test of time.
What's more, a timber pergola works in most types of yards of gardens, including rock gardens and secret gardens.
Tip: Invest in high-quality timber to make sure that the structure you build won't suffer root or lose its color or appeal anytime soon. There's a big difference between high-quality and low-grade timber!
4.

Landscaping Timber Fence

If you don't want to make an entire fence then you can create a privacy wall by using wood panels. Or you can create a purely decorative wall, like in the image below.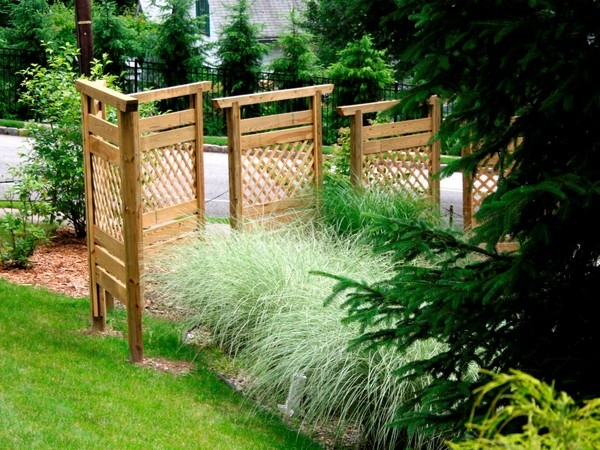 Your landscaping timber fence can be as simple as you want it to be. But if you use solid paneling, remember that the plants it encloses still need light.
Tip: You can also use small timber fences as partitions to separate your garden from your yard or to divide a large garden into different parts.
5.

Landscaping Timber Ideas

A landscape timber turtle planter is unique and inexpensive too! Just fill it with soil and insert any plant into it.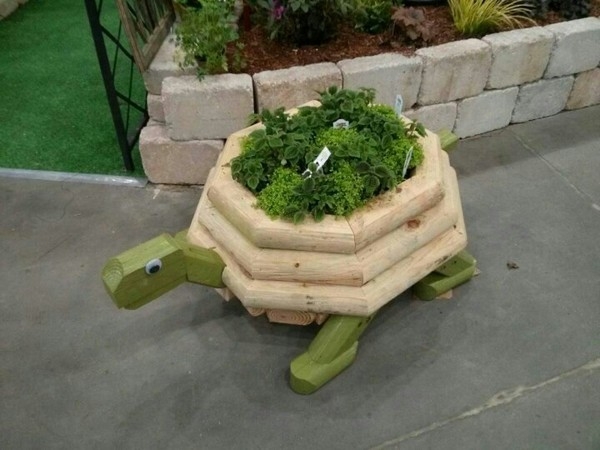 Painting the head and limbs green can give it a nicer look, though you can also leave it unpainted.
But if you're going to leave it outside, make sure you choose a timber that can resist the effects of the elements.
6.

Easy Raised Beds Design

Raised garden beds enable you to plant things regardless of the quality of your soil. They also provide better growing conditions for some plants than soil-level planting.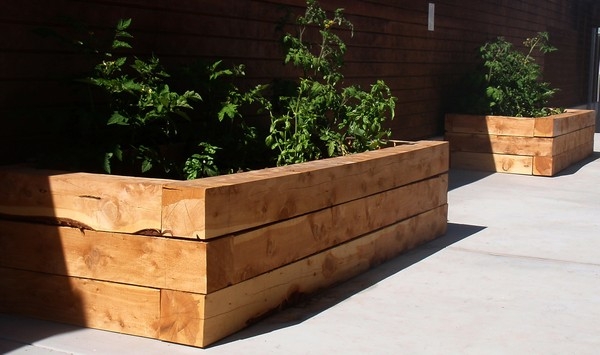 Landscaping timbers can be stacked together to form a garden bed. Since large timbers are heavy enough to stay in place, screws may not even be needed.
Still, if you want additional support then you can drill holes at the corners and insert metal rods into the timber. This may be useful if you have pets or children around who may bump into them.
7.

Stunning Above Ground Pool

Choose something more stylish than an inflatable pool. Having your swimming pool surrounded by wood creates a more calming atmosphere. After all, wood and water are two elements that look great together.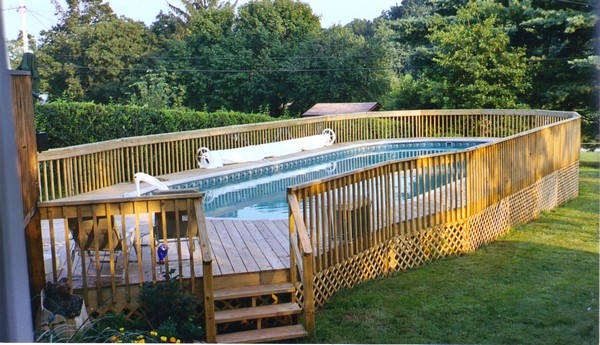 An above ground timber pool like the one in the image above can make your yard so much more interesting. In terms of costs, it can be more affordable than a traditional pool, especially if you build it yourself.
8.

Timber Landscaping Fence for Plants

Separate your plants or vegetables from the area you hang out in with a low timber landscaping fence like the one in the image below.

It's one of the easiest projects on our list and one you can easily adapt to your needs.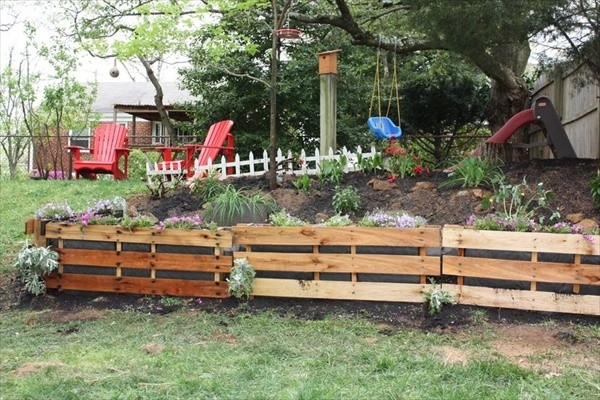 Even if you have a small garden, you can still get creative and create a landscape that you can be proud of.
9.

Landscape Timbers Retaining Wall

A timber retaining wall is the best solution for a sloped yard. It adds style and provides additional seating on your backyard.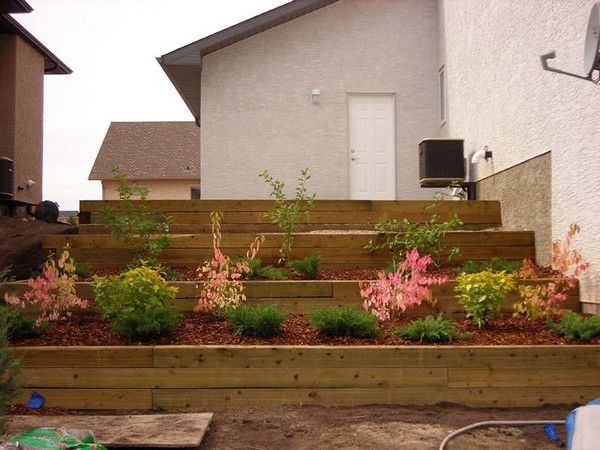 For this project, you can reuse timber you may have left over from some other project. Make sure to fix the timber firmly in place so that it will not become easily dislodged.
10.

Elegant Timber Retaining Wall

The retailing wall above was basic. This one is more elegant. For it, you'll need good quality timber, and plenty of it. But the end result is well worth the effort, don't you think?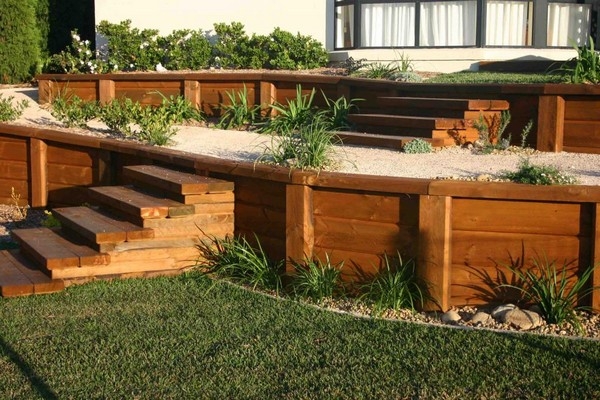 Tip: Very low retaining walls made from timber can look bulky and rough, so it's often good to raise them a bit and let the height compensate for the thickness of the timber.
11.

Timber Raised Beds

Raised beds constructed from landscaping timbers are perfect for separating vegetable patches in your yard. If you want to plant sweet potatoes or tomatoes, for example, they can be a smart decision.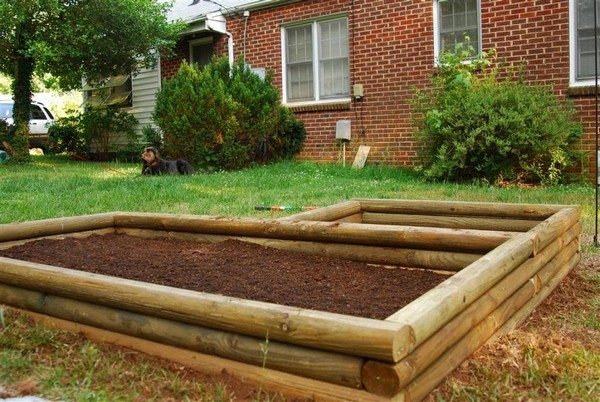 This example has a more rustic feel to it that makes it more than suitable to growing vegetables and other DIY farming projects.
12.

Retaining Walls with Stairs

Retaining walls can also include a staircase. You can paint or stain it or leave it the same color as the rest of the wall.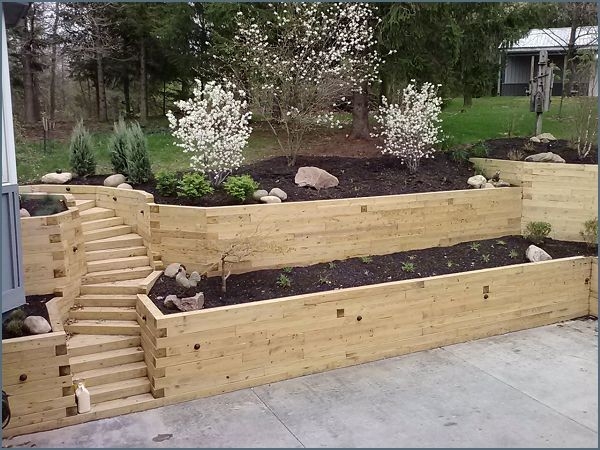 This design can be especially interesting when integrated into a fairy garden, but you can also give it a smoother, more elegant look for a more modern design.
13.

Landscaping Timber Steps

Most often, slopes in a landscape are not safe to walk up or down. The best solution is building landscape timber steps.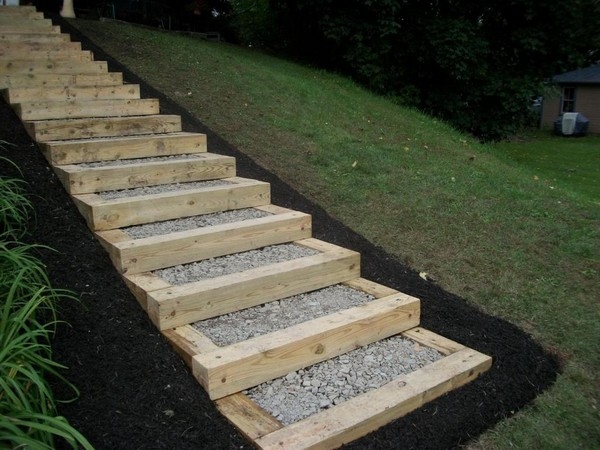 Like in the example above, you can combine timber with gravel to create a durable and visually interesting staircase. Check out our post on landscaping rocks for more ideas for rocks you can use.
14.

Timber Planter Boxes

Simple and useful, these planted boxes make planting vegetables, flowers, and herbs above soil level so much easier.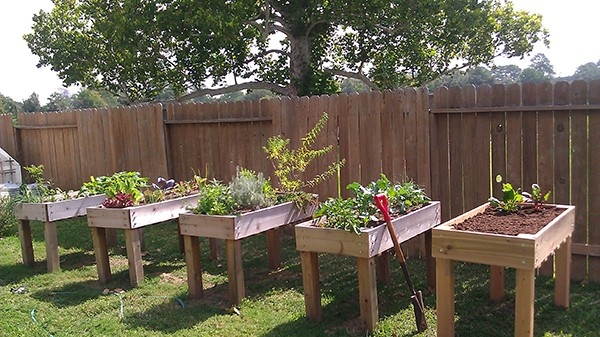 Planter boxes are easy to make and do not require a lot of skills. You certainly don't have to be a carpenter! This is a perfect timber project for beginners.
15.

Timber Crib Retaining Wall

Timber crib retaining walls are perfect for rear gardens. They look great especially when placed next to a patio or lawn.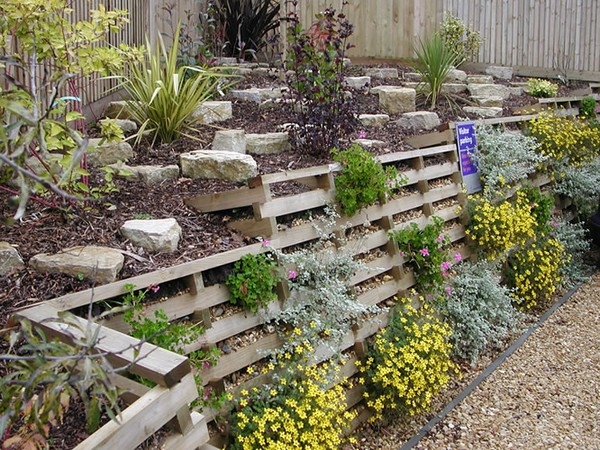 In the landscaping timbers example above, the owner let flowers and shrubs poke through the timbers, adding a rustic feel to the wall.
You can go for a similar design if you plan to grow lots of flowers.
Landscaping Timber Material and Prices
Landscaping timber does not only vary in terms of color and material but also of size and price. And it can vary a lot!
Mostly, it comes in 4-foot or 8-foot lengths. Generally, landscaping timbers are flat on top and bottom, making them ideal for stacking.
Typically, there are two major types of landscaping timbers: natural and synthetic.
Natural Timbers
Natural timbers are either treated or untreated. The treated ones are more pricey but as you may guess, they can last longer.
The most common types of natural timbers are redwood and cedar. Treated timbers are commonly used for landscaping.
Cedar - It's lightweight, versatile, and looks great! Cedar is sturdy and won't get rotten or decayed anytime soon, provided you buy good quality, of course.
Redwood - This is treated under pressure, which means that you can use it on the ground without any issues. Untreated varieties may not last long, though.
Sapele - This is quite similar to Mahogany. It's durable and won't rot or decay easily.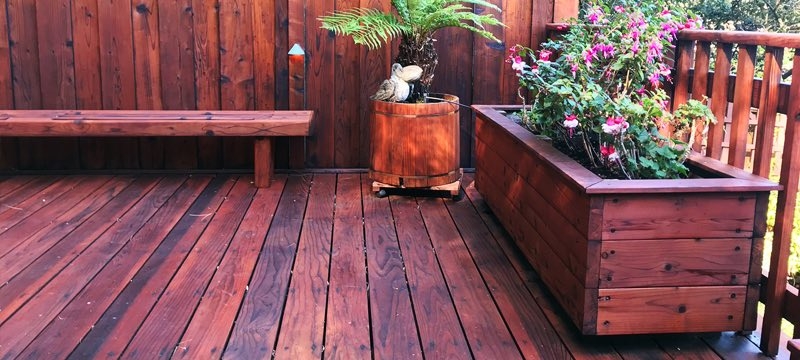 Here are some broad cost estimations. Bear in mind that prices can vary quite a lot depending on the availability of timber where you live.
Natural Treated Timbers - Can cost on average $400 for 50 linear feet.
Natural Untreated Timbers - Can cost on average $300 for 50 linear feet.
Synthetic Timbers - You may but it for as low as $150 for 50 linear feet.
Good to know: Untreated timbers can still resist moisture and fungi. You can also paint them for added resistance.
You can also use lumber seal to prevent treated wood from leaking harmful chemicals.
[amazon bestseller="lumber seal" items="3"]
Synthetic Timbers
Synthetic timbers tend to be much cheaper. They are often made from recycled plastic and, here's the good part, they can last longer than natural timber.
But if you zoom in close on them, they may feel a bit synthetic.
On the plus side, synthetic timbers are handy if you are planning to do the project yourself since they can be lifted and installed easily.
Good to know: High-grade synthetic timber doesn't leak any harmful chemicals, making it safe for your family as well as your plants.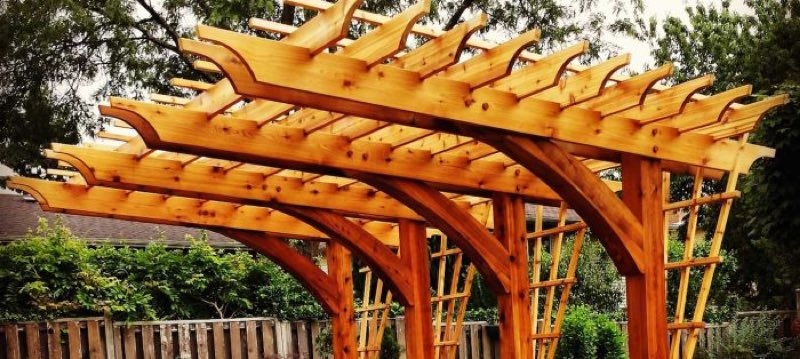 Landscaping Timber Benefits
Aside from improving your curb appeal, there are other benefits that you can get from installing landscaping timbers.
Durability - Treated timbers can be used for several years at least while synthetic timbers can last for decades.
Affordability - Landscaping timbers are often cheaper compared to brick or concrete.
Sustainability - They are environment-friendly and economical, too.
Enhanced accessibility - Raised beds created from landscaping timbers can minimize the growth of weeds and give you easier access to your plants.
As you can see, landscaping timber has some notable advantages over other landscaping materials. But to reap all the benefits, it's important to choose the right type of timber for you.
Choosing Your Landscaping Timber
So which landscaping timber should you use? It depends on your particular project.
For gardening projects, synthetic or untreated natural timbers are preferable. Wood treated timbers can be harmful to plants and anyone who comes into contact with them, especially if they are not sealed.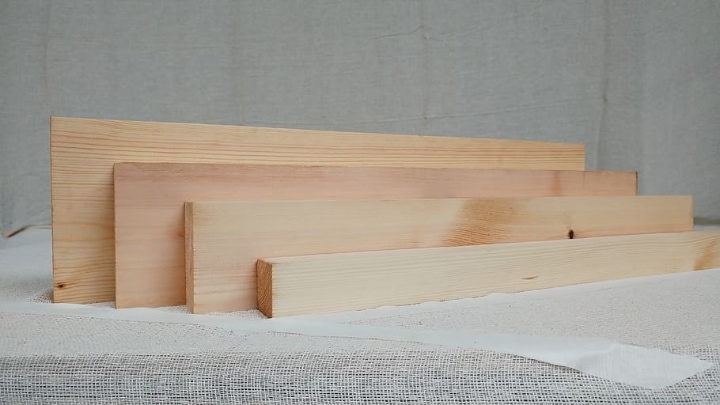 Treated timbers are often used for creating garden benches, tables, and retaining walls. They also look appealing as a lawn garden edge or path.
If you want to enhance the curb appeal, treated timbers are the way to go!
In the end, the most important thing that will influence the landscaping timber you choose is how you plan to use it.
Tip: Don't just choose your timber based on its beauty. Ask the seller whether it's pressure treated and speak to them about your project to get their opinion on whether they think it's the right timber for you.
Frequently Asked Questions About Landscaping Timbers Ideas
Using landscaping timbers is a great way to elevate your outdoor landscaping. There's always interest in this material, and people often have questions about it.
Here are some of the most common questions with answers.
What are landscaping timbers?
Landscaping timbers are large pieces of wood you can use for a host of landscaping and gardening projects, including DIY home projects. They come in many different shapes and sizes. If you are searching for an organic-looking way to enhance your outdoor area, these can be a great option for you. Learn more about
landscaping timber types
.
How do you anchor landscaping timbers?
The process of anchoring a landscaping timber is relatively easy. Use spray paint or construction chalk to mark the anchor point. Then secure the corners using metal rods or screws. Not all
landscaping timber projects
requiring anchoring, though.
How long do landscaping timbers last?
Landscaping timbers can last for years when cared for properly. It's important to pick high-quality options that are treated to be weather-resistant for the best results. Wooden timbers can last up to seven years and plastic versions for much longer, sometimes even decades. Read more about
landscaping timber materials
.
Don't Head for the Tall Timber
Landscaping timber has a lot going for it--or at least that's what we think. You can do a lot of interesting things with it, as we've seen above.
Remember that when it comes to gardens or yards, size doesn't matter--it's what you do with the space you have that matters. It's the feel of the place and the details that you create that add real value to it.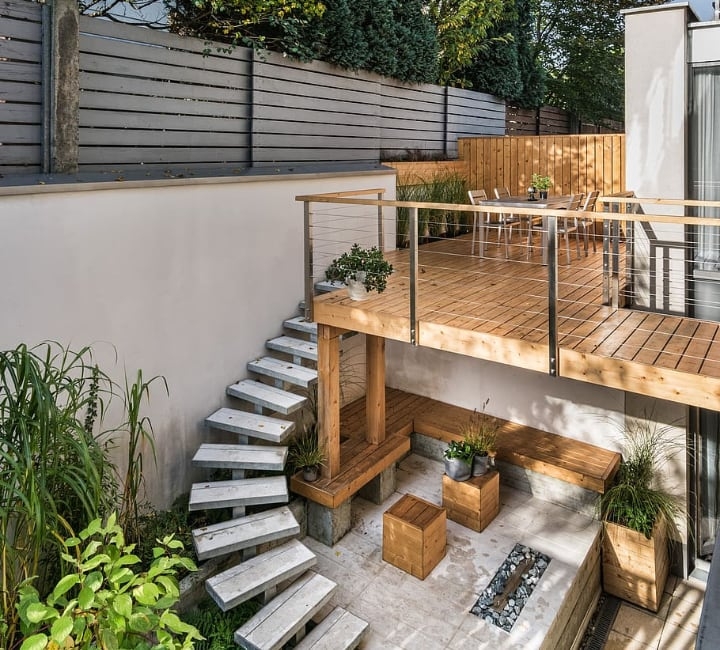 And few materials can transform your outdoor space better than timber. Landscaping timber can make any project look amazing! And that's a fact.
Has any of the ideas we shared with you above caught your imagination? Drop us a comment and share with us your thoughts. We'd love to hear from you.