Why use landscaping rocks? They come in many shapes and sizes and can add a special touch to your garden. You can use them in creative combinations or just stick to a classic look. Whether you got plenty of space or just a tiny bit of greenery, you can integrate them into your garden design without any hassle.
Explore with us now landscaping rocks ideas and the different types of stones you can use.
People have been using rocks to decorate since the beginning of time.
The cavemen carved pictures into them, ancient Europeans made monuments out of them (just think of Stonehenge), and today, we use landscaping rocks to make our yards look nice.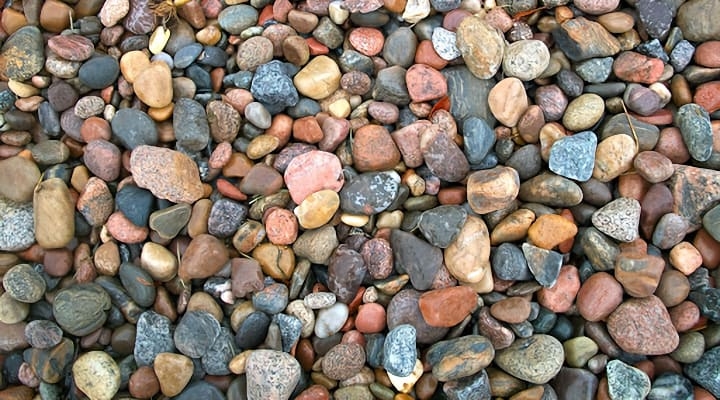 Rocks are versatile and provide texture and contrast to a yard without future maintenance or repeated expense.
But there are so many types of rocks that your design options are almost infinite. Trouble is, infinite = super overwhelming.
To help you save time, we want to share with you the trendiest ways to include rocks and stones into your landscaping design. Let's get right on to it!
Choosing the Right Landscaping Rocks
If you want to add a unique touch to your outdoor space, stones can be a great addition to your landscape makeover.
You can use them for a variety of purposes such as decorating a fountain, creating a path, or covering a wall. The possibilities are endless!
Landscaping rocks set the tone for your yard or garden so it's very important to choose the right ones for you.
Before you run out and spend your money on the first pretty stones you come across, ask yourself this question:
What do I want my space to feel like?
Your answer will help you decide which rock shape, color, and texture to go for. It will save you a lot of time, too.