There are many benefits to living in a new-build house or apartment, but new-builds can sometimes lack the charm and character that comes with older properties. Newer homes often don't have the features you will find in older properties, such as fireplaces and other architectural detailing.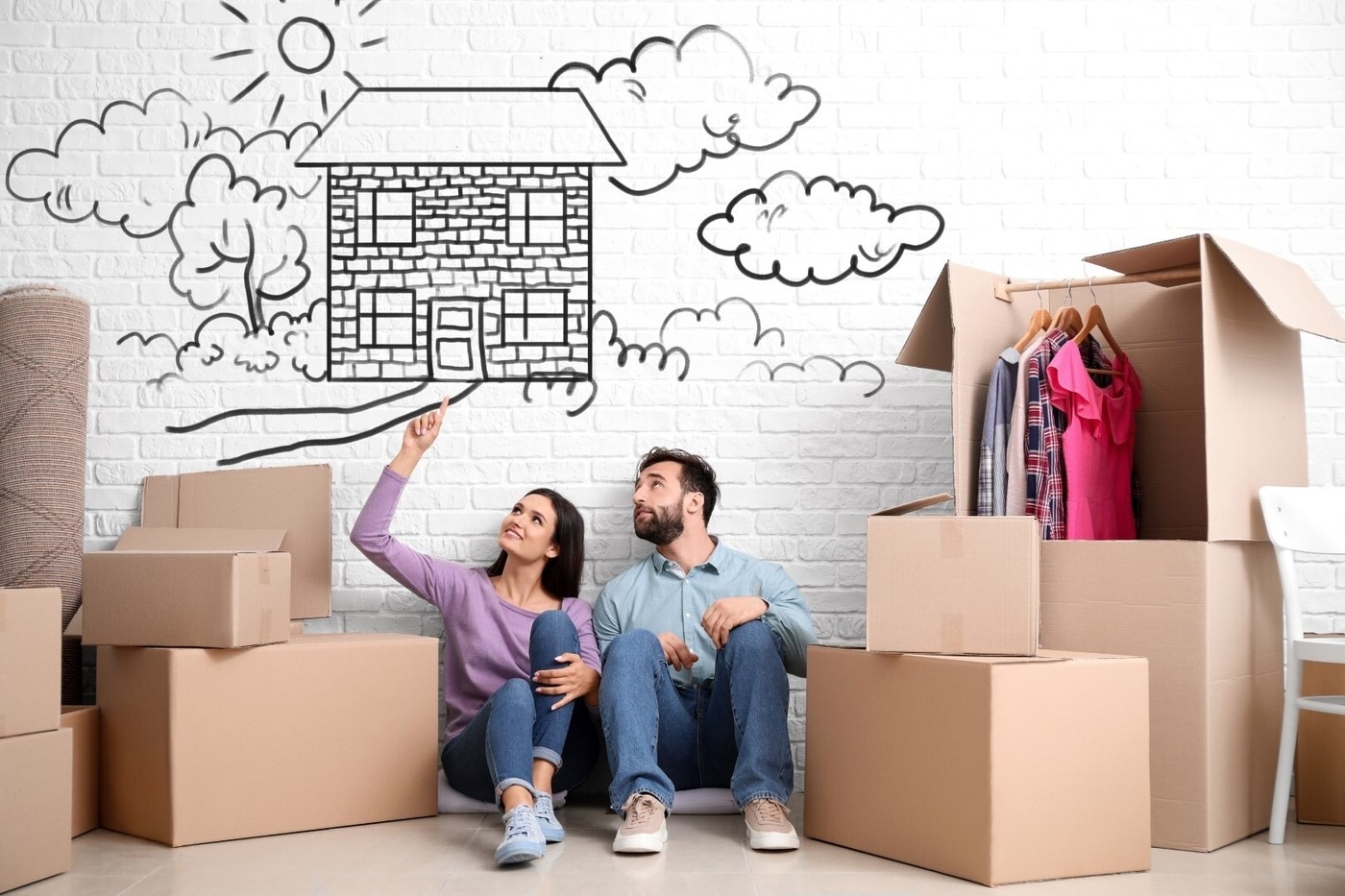 The good news is, there are plenty of ways you can add character to your new build home. When you purchase a new build, you're starting with a blank canvas. This enables you to really make it your own, and although it can take a little work, you can create a space that is filled with life, character, and most importantly, your personality.
First Impressions
Designing an inviting entryway or foyer is the first step to adding character and personality to your new build home. As well as making a memorable first impression for your guests, having an inviting entryway to welcome you home after a long day will do wonders for your mood!
Start by creating a focal point in the space - this could be a bench or console table. This will provide somewhere to put your keys or somewhere to sit down while you put on your shoes before leaving the house. Next, place something on the wall such as a mirror, or beautiful work of art, to draw the eye upward. Mirrors are ideal for dressing an entryway, as not only do they provide you with a practical place to check your reflection before leaving the house, but they will maximize the light and visually open up the space which makes them a particularly good choice for smaller entryways.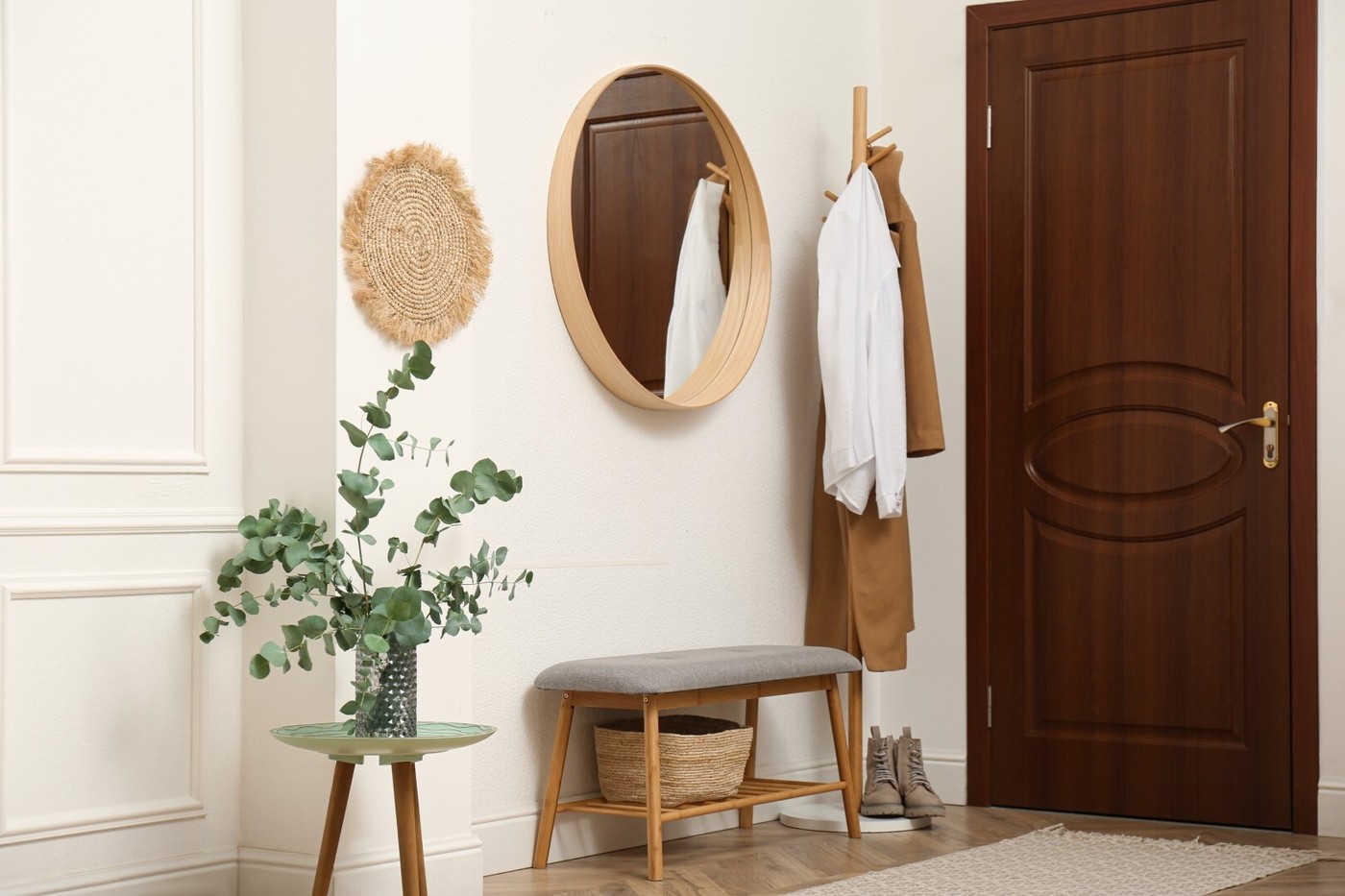 Be Brave With Color
One thing you will notice about new builds is that they are usually painted in white or cream. Using paint is one of the easiest and most cost-effective ways to add personality to your new home, and there are so many wonderful colors to choose from.
Many paint brands have a heritage or historical color collection from which you can draw inspiration - this is a great place to start if you want to make your new build home feel more traditional.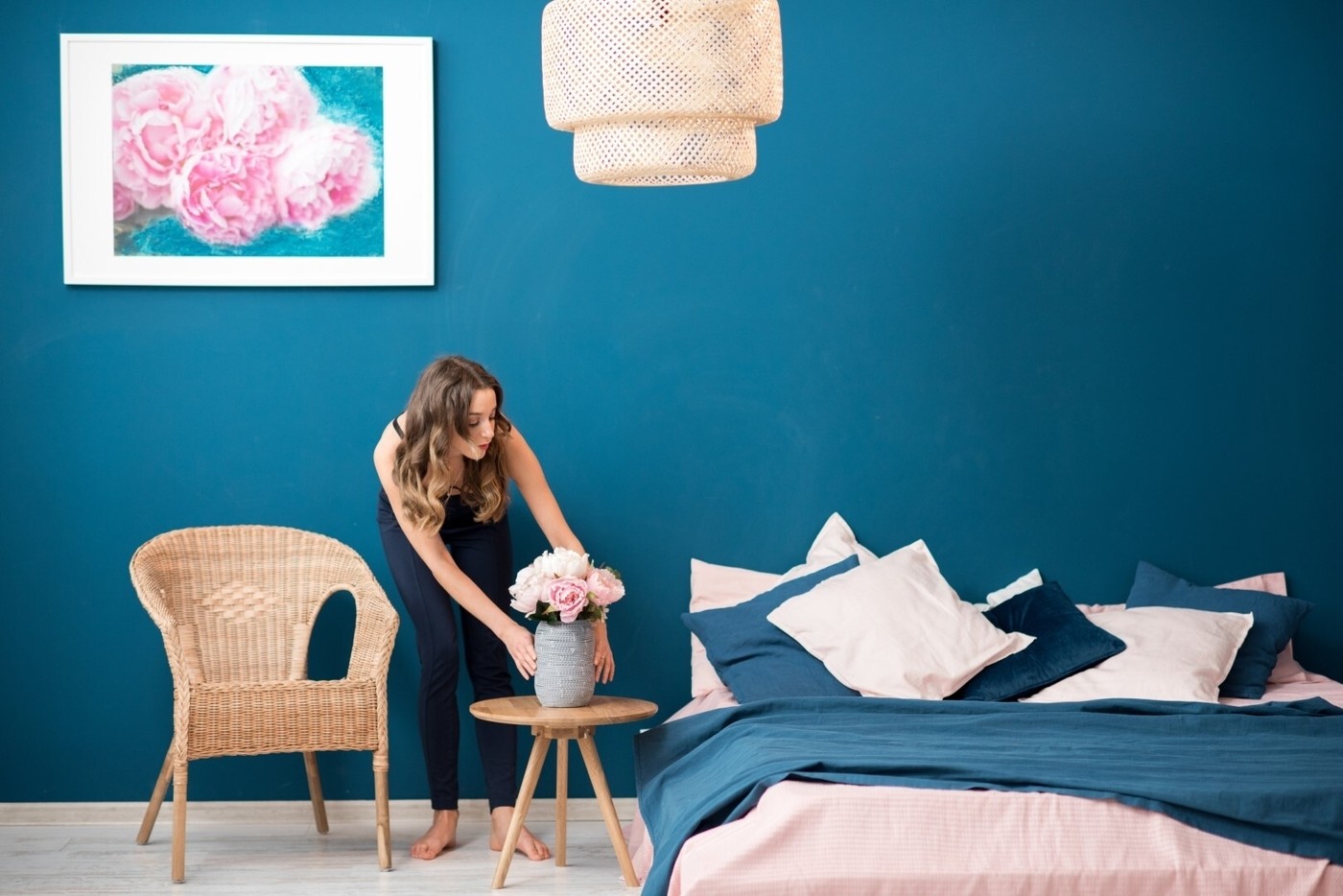 Think about the mood and feeling you want to create in your home, and use color to enhance this. Colors with shorter wavelengths such as blue, green, and violet can help create a calming feeling in your home. This is because our eyes don't have to adjust so much to see these colors. Use calming colors in spaces where you want to feel relaxed, such as the living room or bedroom.
Warm colors such as red, orange, and yellow have shorter wavelengths, and are naturally more stimulating. This makes them ideal choices for social areas in your home, such as the dining room. If painting the whole room in one color feels overwhelming, try bringing color into your space with art and accessories.
Wall Paneling
Installing wall paneling is an affordable way to add instant charm, depth, and texture to the blank uninspiring walls of a new build home. There are many different styles of paneling to choose from, so whether you want to emulate the grandeur of Georgian architecture or recreate the charm of a cozy beach house, installing paneling is an easy way to achieve this.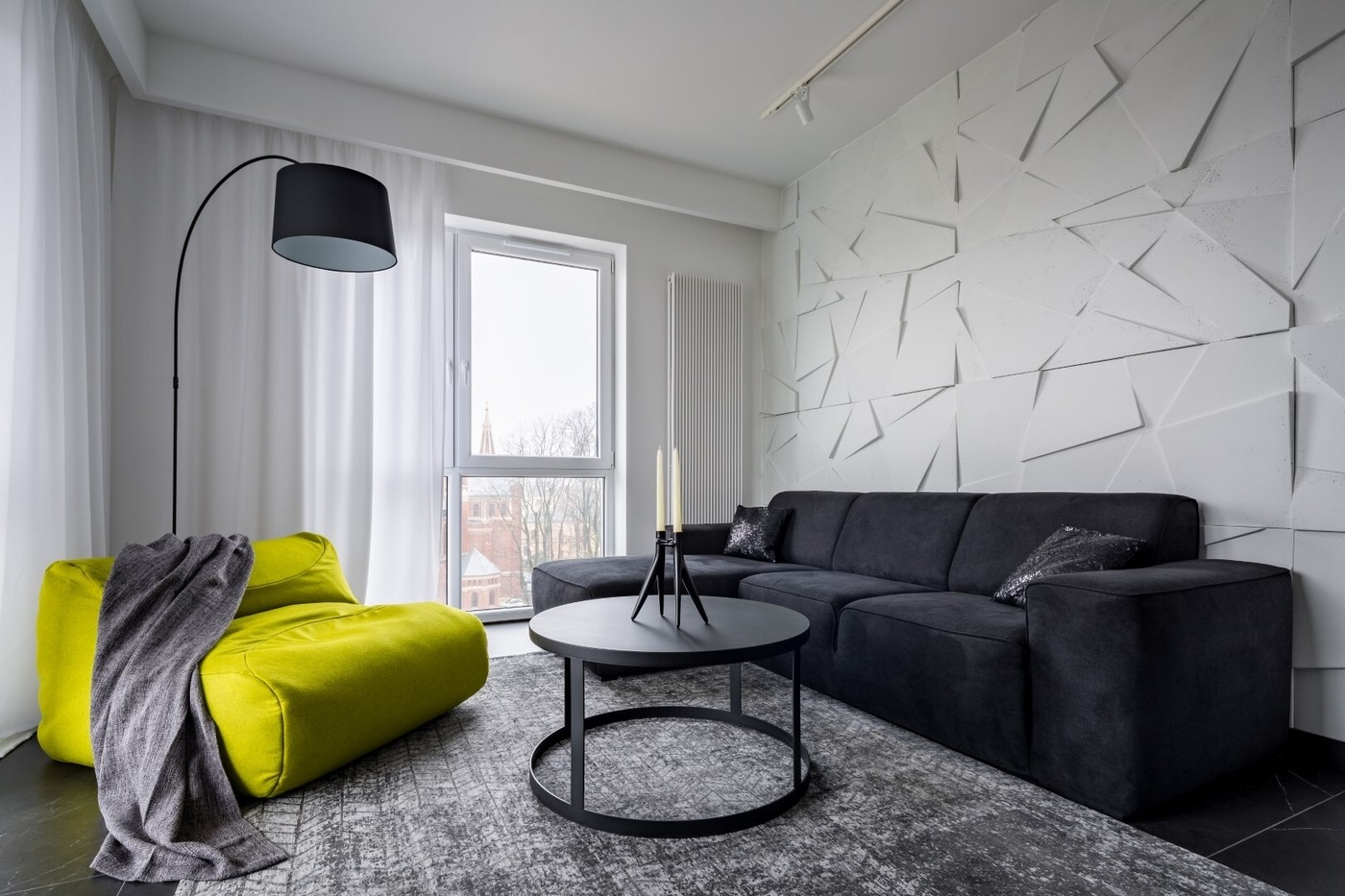 Popular types of wall paneling include:
Horizontal or Vertical Panelling - Simple and classic, perfect for a coastal or country-style look
Applied Box Moulding - Simple, easy to install, and effective
Applied Moulding - A more traditional detailed look
Wainscoting - Panelling halfway up a wall
Beadboard Panelling - Vertical paneling with a groove between each plank
Paneling is surprisingly easy to install, so you can do it yourself if you're on a budget, or hire a professional; the choice is yours.
Picture Rails and Coving
Much like adding a frame to a picture, coving will make your rooms feel finished. Coving comes in a variety of different styles, from a simple curve to much more traditional designs with ornate detailing.
Picture rails can also help add character and interest to your space. There are lots of different styles available now from traditional to contemporary to suit different architectural styles.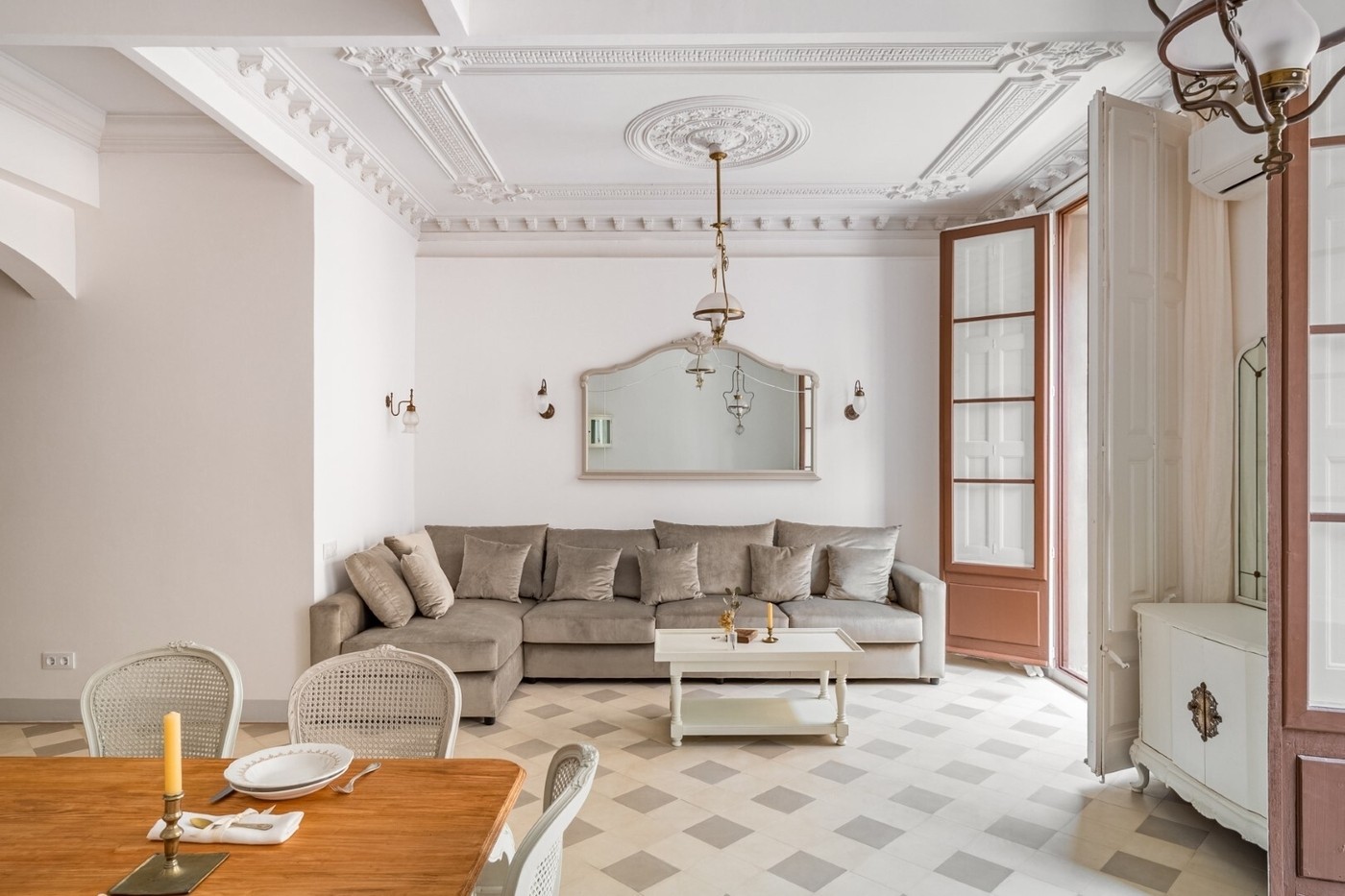 Built-In Furniture
Bespoke built-in furniture is a feature you will often find in older homes, and it can be a great way to add character to your new build. A wall of bespoke bookshelves can be an impressive addition to any room, particularly a living room or office if you have the space.
Aside from providing you with a stylish storage solution, bespoke joinery can be the perfect way to make use of any awkward unused spaces in your home where you might not be able to fit freestanding furniture, such as under the stairs or beside a chimney breast.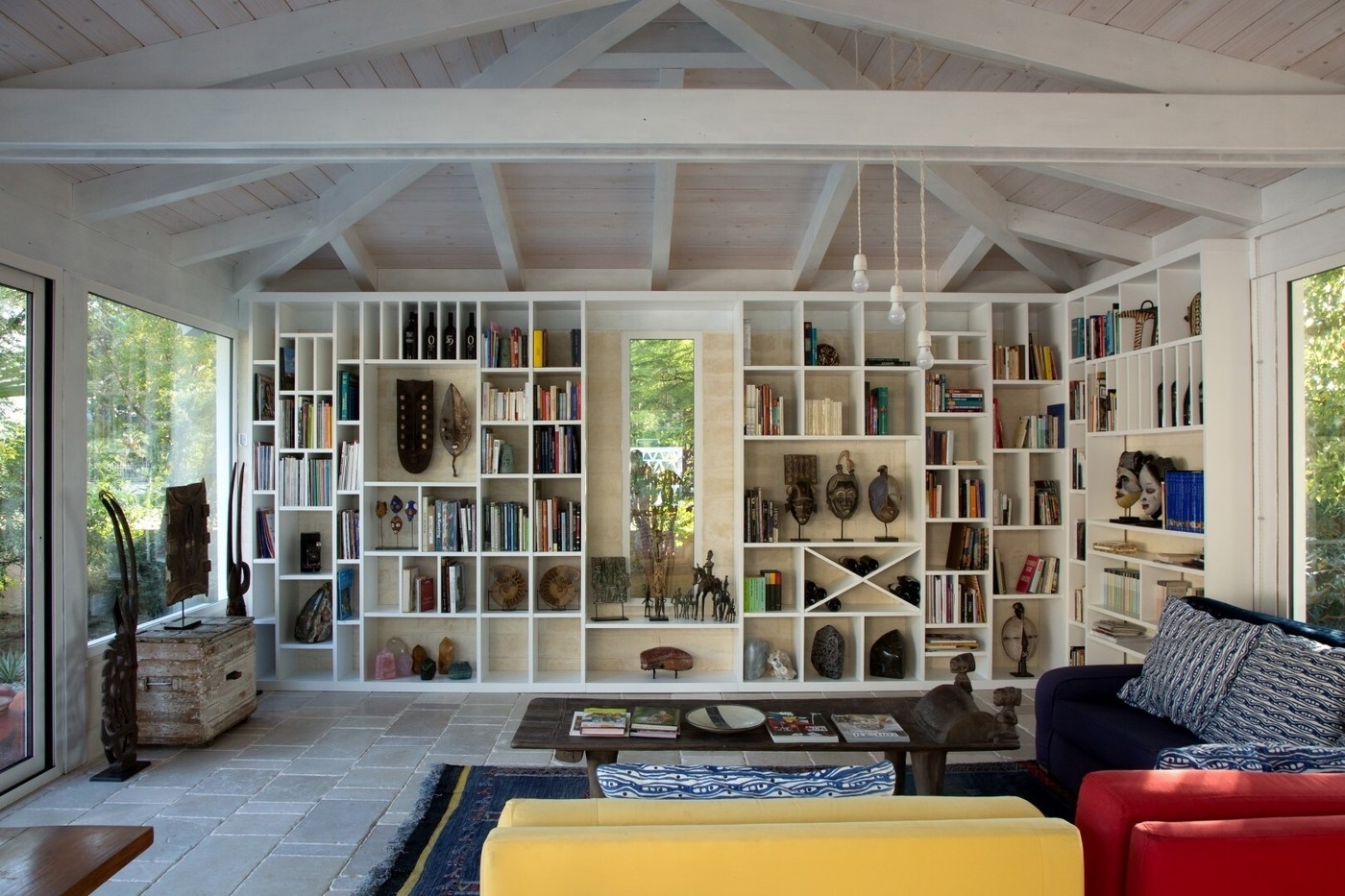 Soft furnishings
Soft furnishings can help bring your space to life by bringing in new layers of color and texture. Think textured natural fiber rugs, chunky knit throws, and throw pillows in a variety of colors and textures to complement your color scheme.
Using natural materials for curtains such as beautiful heavy linens will give your space a timeless look. Rather than choosing short curtains, opt for floor length (or a couple of inches longer) curtains for a smart stylish look that will help to elongate the height of your room.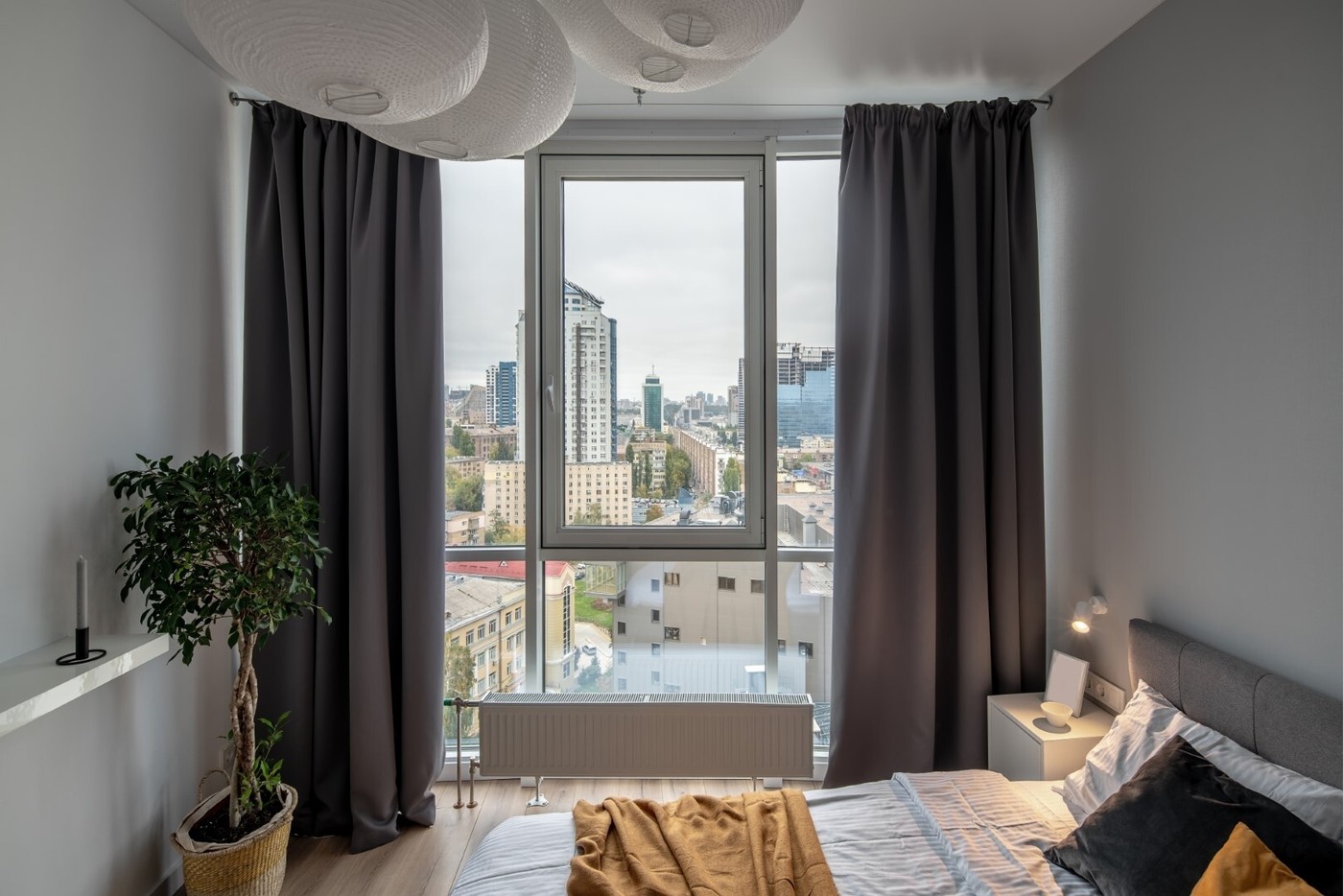 Antiques
In many cases, character comes with age, and you can bring this into your home with antiques. Antique furniture will naturally have scratches and marks that give it its own unique character, so adding in some older furniture will help to create a sense of history in your home and give it a 'lived-in' feeling.
You don't need to go too wild when it comes to choosing antiques for your home. Choose a couple of pieces that you love and place them alongside more modern furniture for a slightly eclectic relaxed look.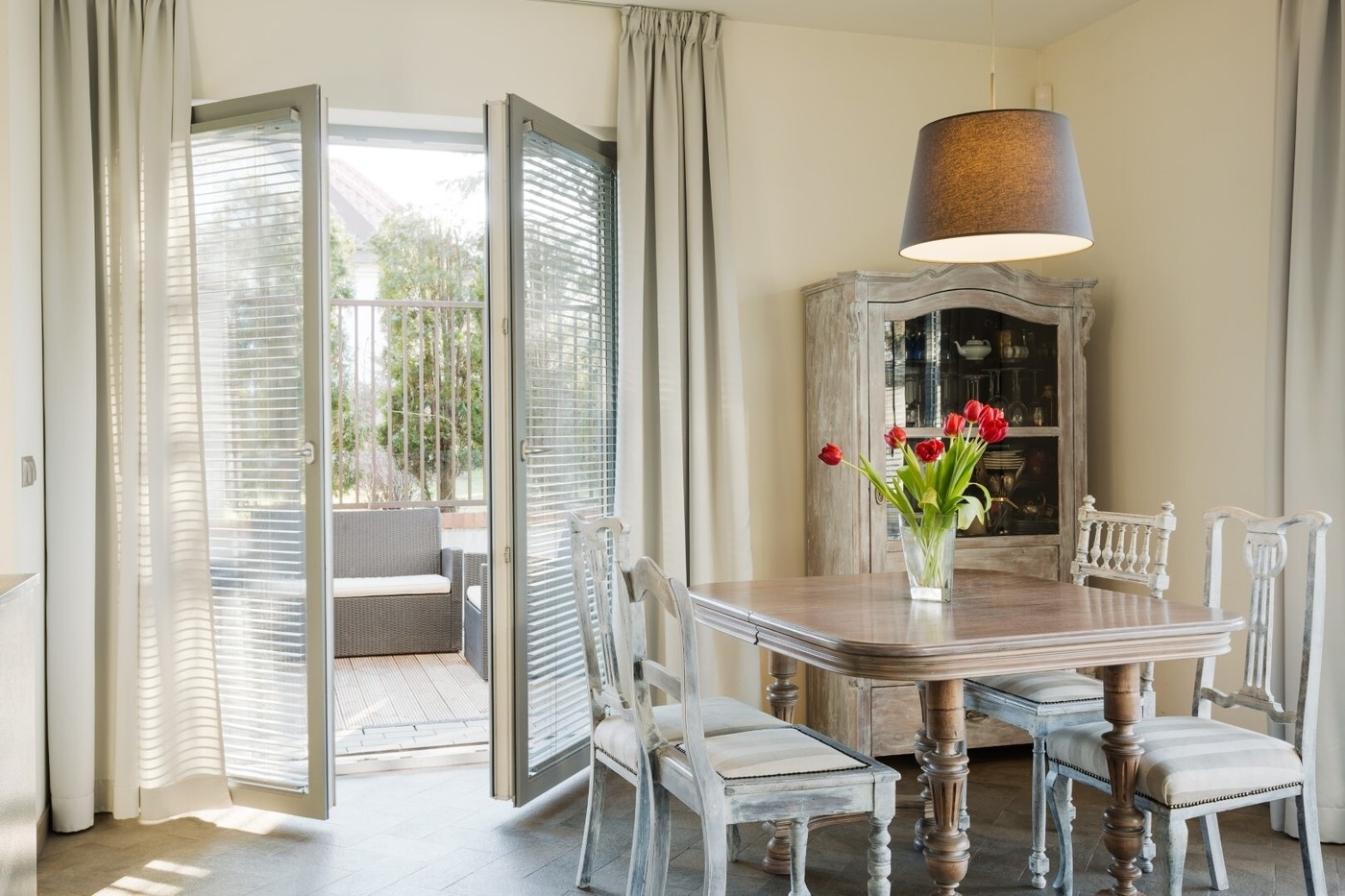 Hardware
Hardware is something that's often overlooked. If you want to give your modern home a touch of traditional charm, an easy way to do this is by changing the hardware. This could be the door handles and knobs, and even drawer pulls throughout your kitchen and home.
Unlacquered metals such as polished brass and bronze are perfect, as they will develop a natural patina as they age, looking even better as time goes by.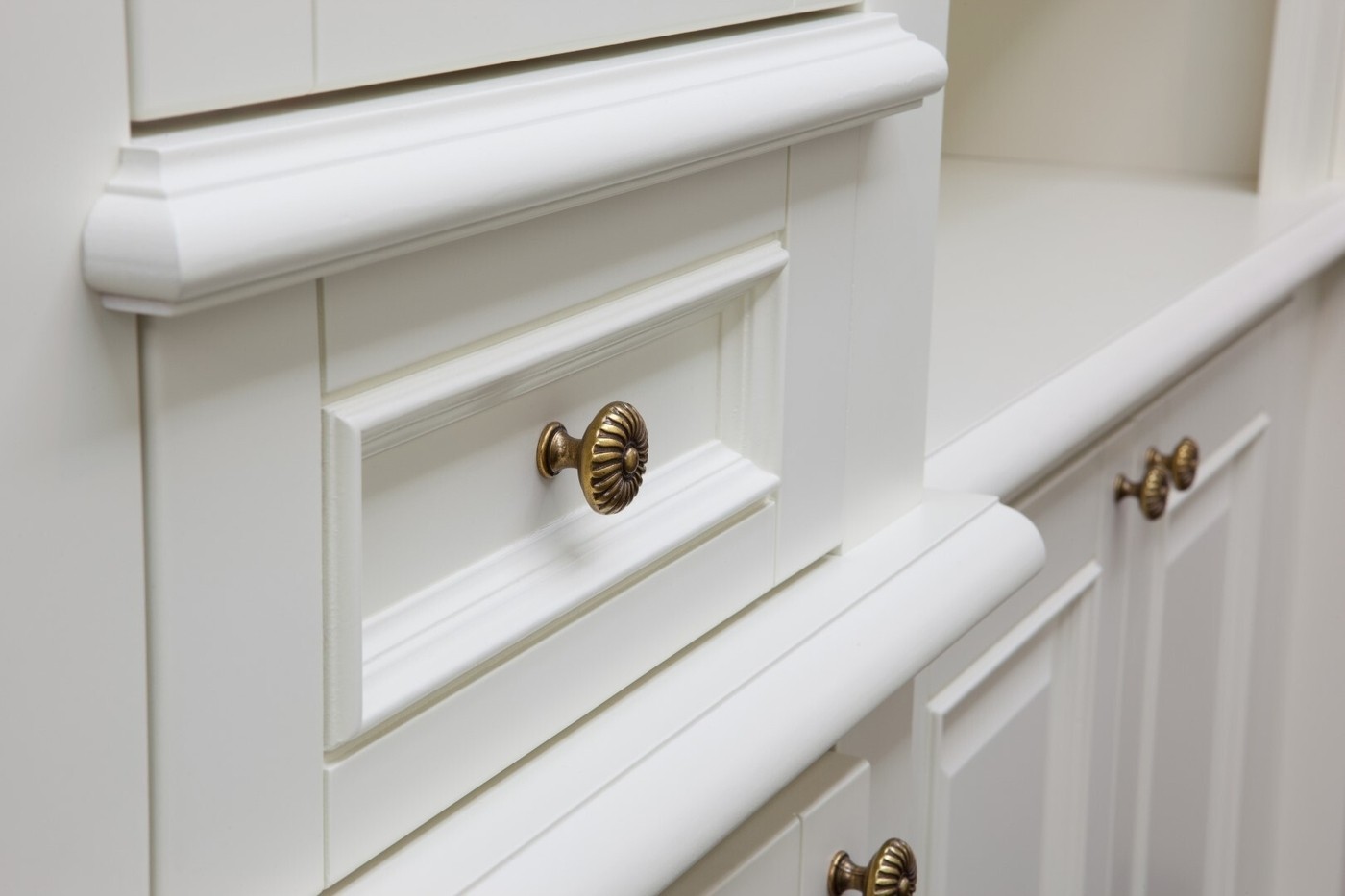 Install a Log Burner or Faux Fireplace
Although you may not be able to have a real fireplace in your new build home, you can recreate the cozy feeling by either installing a wood burner (if your property allows it) or a faux fireplace.
There are loads of beautiful realistic faux fireplaces available now, and they are an excellent way to create a stylish focal point in your living room. To recreate the traditional fireplace look, you can build a faux chimney breast and install your faux fireplace into it. This will give it a 'built-in' look, and enable you to have a mantel, which is perfect for displaying ornaments and accessories. Place a mirror or a piece of statement art on the wall above, and you have a perfect focal point to gather around with friends and family.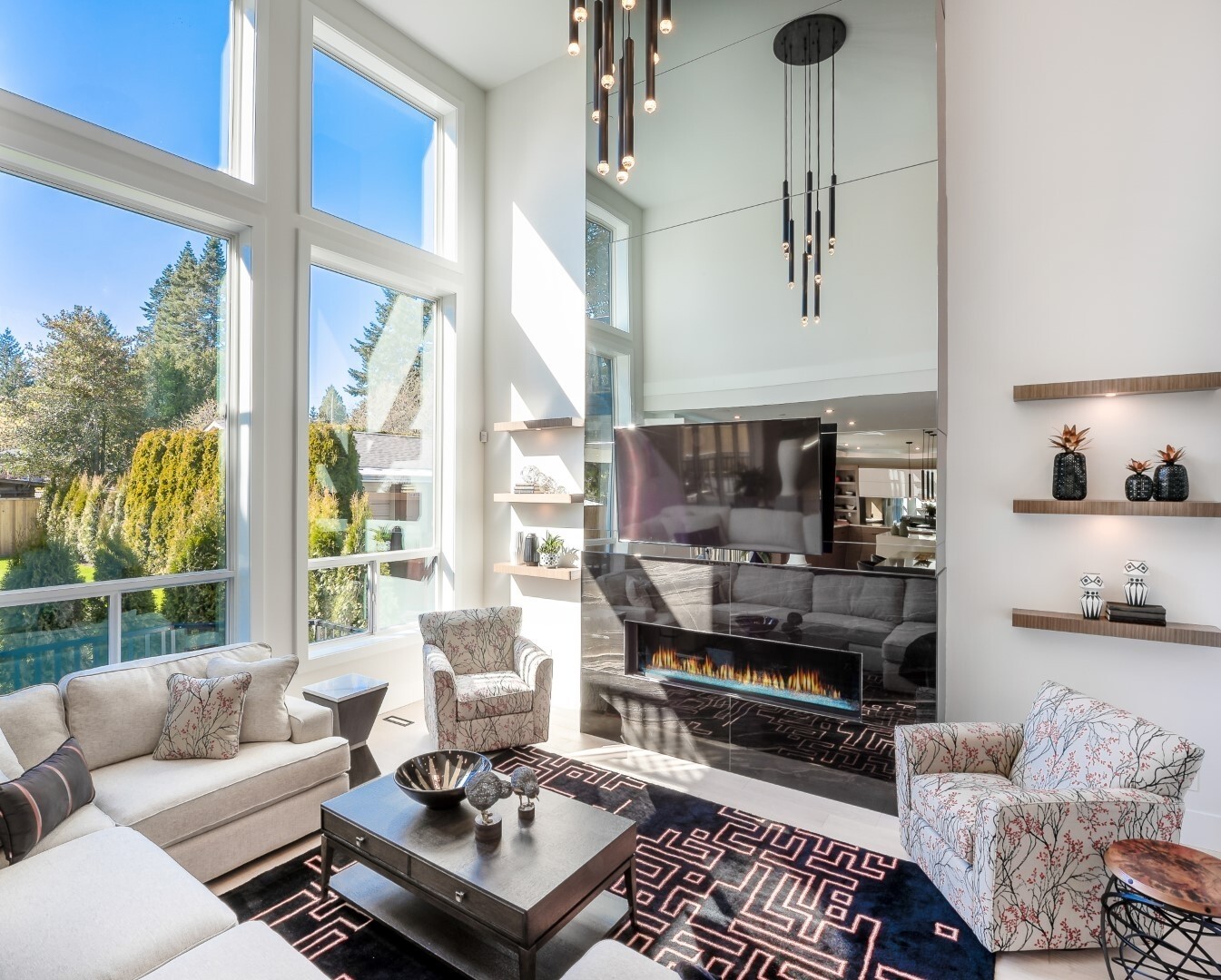 Wallpaper
Wallpaper is a great way to add character and interest to any space in your new build, from the smallest powder room to larger spaces like the living room. You can even find wallpaper that is suitable for use in kitchens and bathrooms!
You will find that you're spoiled for choice when it comes to color, texture, and pattern, and you will even find wallpapers that look like brick, concrete, or marble which can be an easy way to instantly change the look and feel of a room.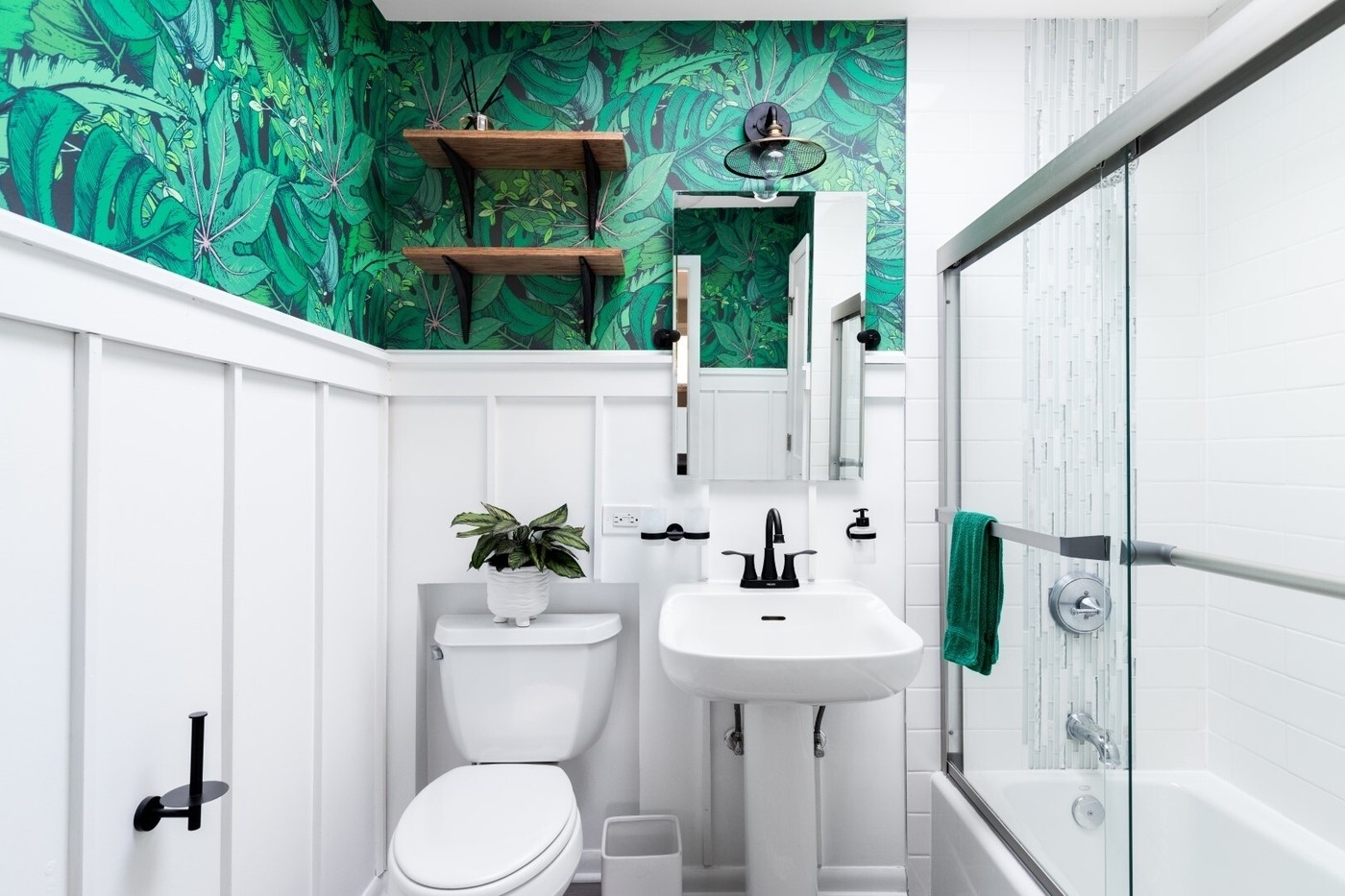 Layered Lighting
Lighting is one of the most important parts of decorating any home, but it's particularly important in new builds. The right lighting has the power to make a space feel cozy and homely, even if you haven't quite finished decorating yet. Be sure to add plenty of ambient lighting - table lamps and floor lamps in particular - so that you don't need to use your ceiling lights in the evening.
Wall sconces can also work well to add character to a space, providingmore of an atmospheric glow than you get with ceiling lights and pendant lighting. Changing all of your ceiling and wall light switches to dimmer switches will give you full control over the atmosphere you create with your lighting throughout the day and into the evening.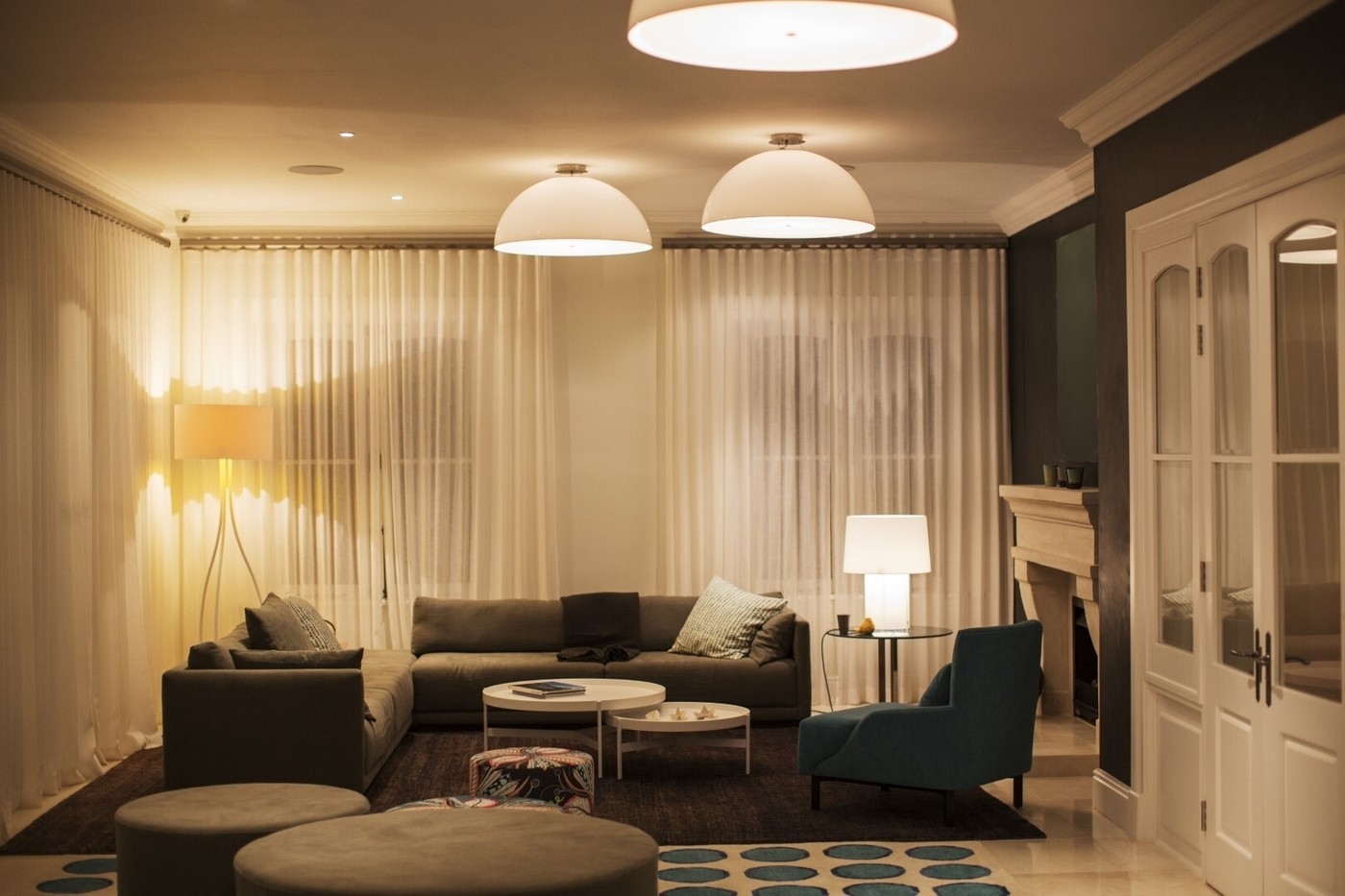 Mirrors
Mirrors can be used to create the illusion of architectural detail in a home. Arched mirrors in particular can create the illusion of an arched window or passageway, depending on the size of the mirror used. If you prefer a modern look, look out for long frameless arched mirrors, they can really help change the dimensions of an architecturally sparse room.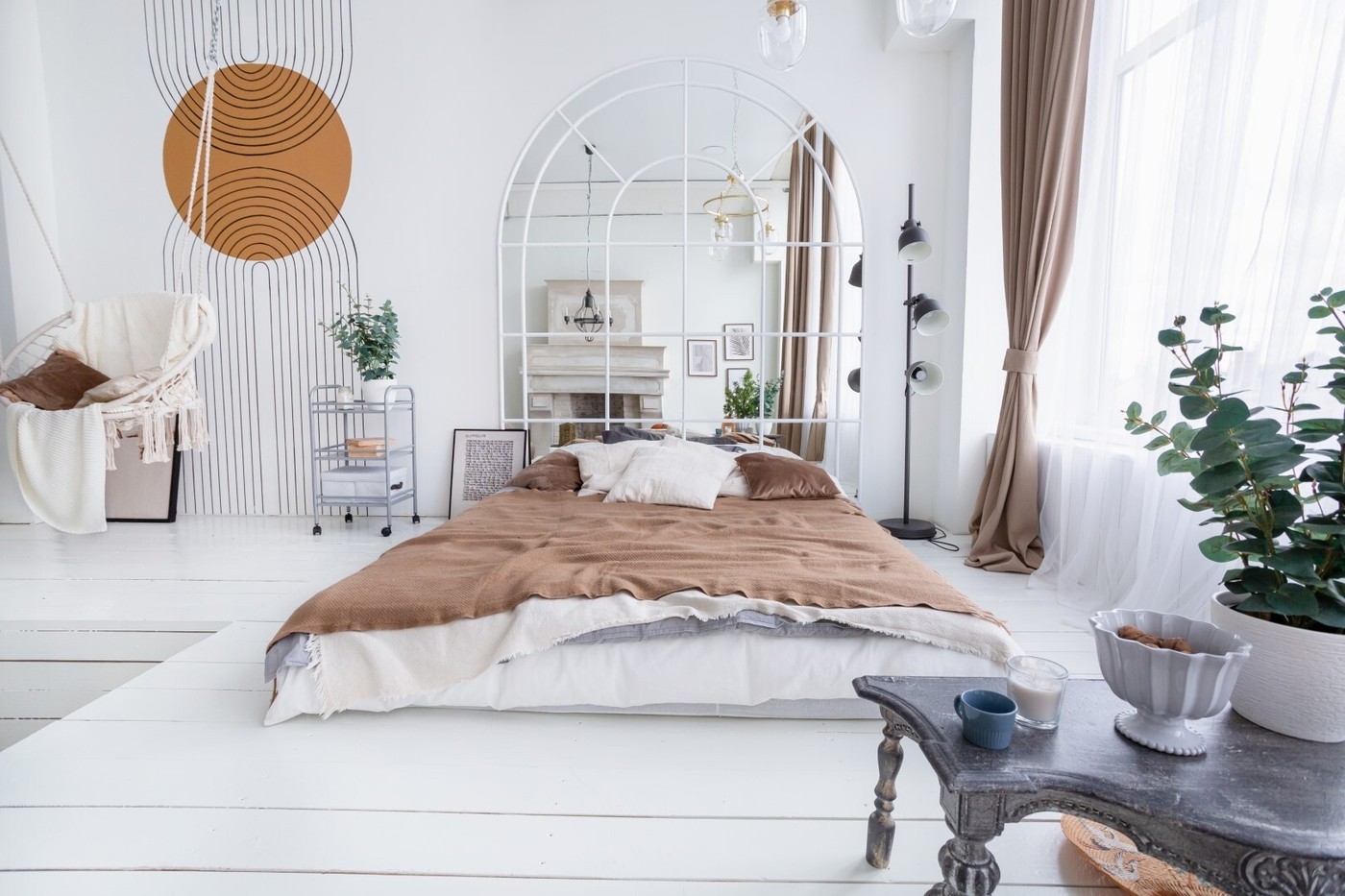 If you want your home to look more traditional, look out for large gold framed mirrors with ornate detailing to add a touch of timeless elegance to your new build home.