While a dining room is meant to be larger and more formal, a breakfast nook is a perfect spot to create coziness. By adding the right decorative elements, you'll look forward to sliding into your nook and getting your day off to a good start.
The key to your breakfast nook is to make it inviting. Since it is such a small space, this means avoiding too much clutter and only adding the things that bring you joy. When you see it first thing in the morning, you'll not only want to linger there, but it will help you get your day started on the right foot.
Designing this area should be fun and inspiring. You have several options for styling your nook, from adding the right-sized breakfast nook dining setto balancing natural and artificial light.
Enjoy Natural Lighting
Nothing compares to natural light streaming into your nook from clean windows. As the sun rises, you can enjoy sitting in your breakfast nook admiring the coming day, or glance at a newspaper, magazine, or do your morning reading, whatever that may be for you. Be sure to position your table and seats in a way to benefit from this natural light.
Consider Cozy Window Treatments
Consider adding a touch of romance or fun to your nook by adding sheer curtains tied back, or a cute valance, or a roll-up shade. These can be switched seasonally to create a fresh look or feel to your space any time you choose.
Find the Right Breakfast Nook Dining Set
One of the more functional design elements to concentrate on is choosing the right breakfast nook dining set for the space. Before choosing a design, take measurements of the space available to determine the nook's maximum dimension. Consider whether you will use benches only or add a few chairs to add more character. Think about the layout and if a square or round table will fit best.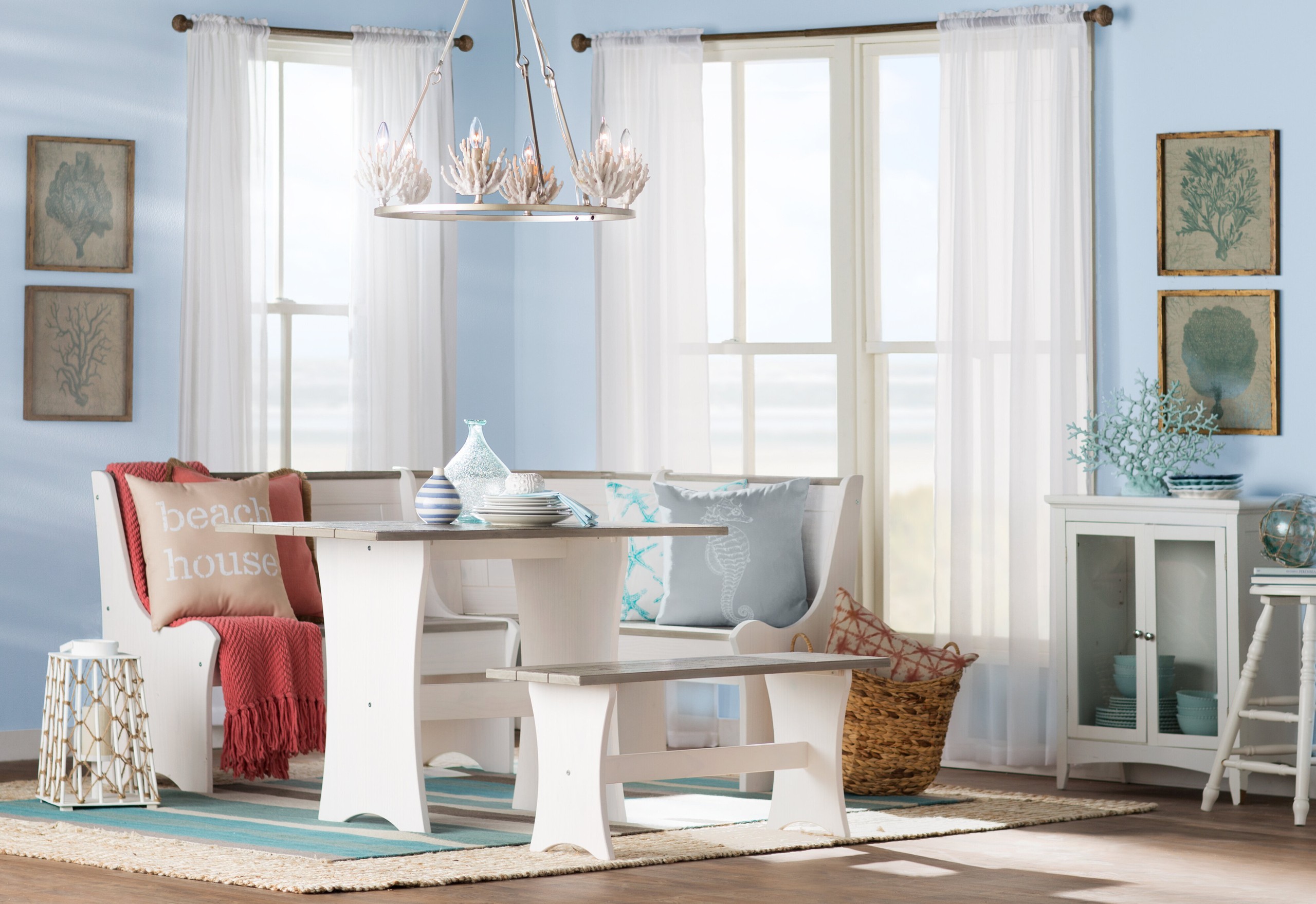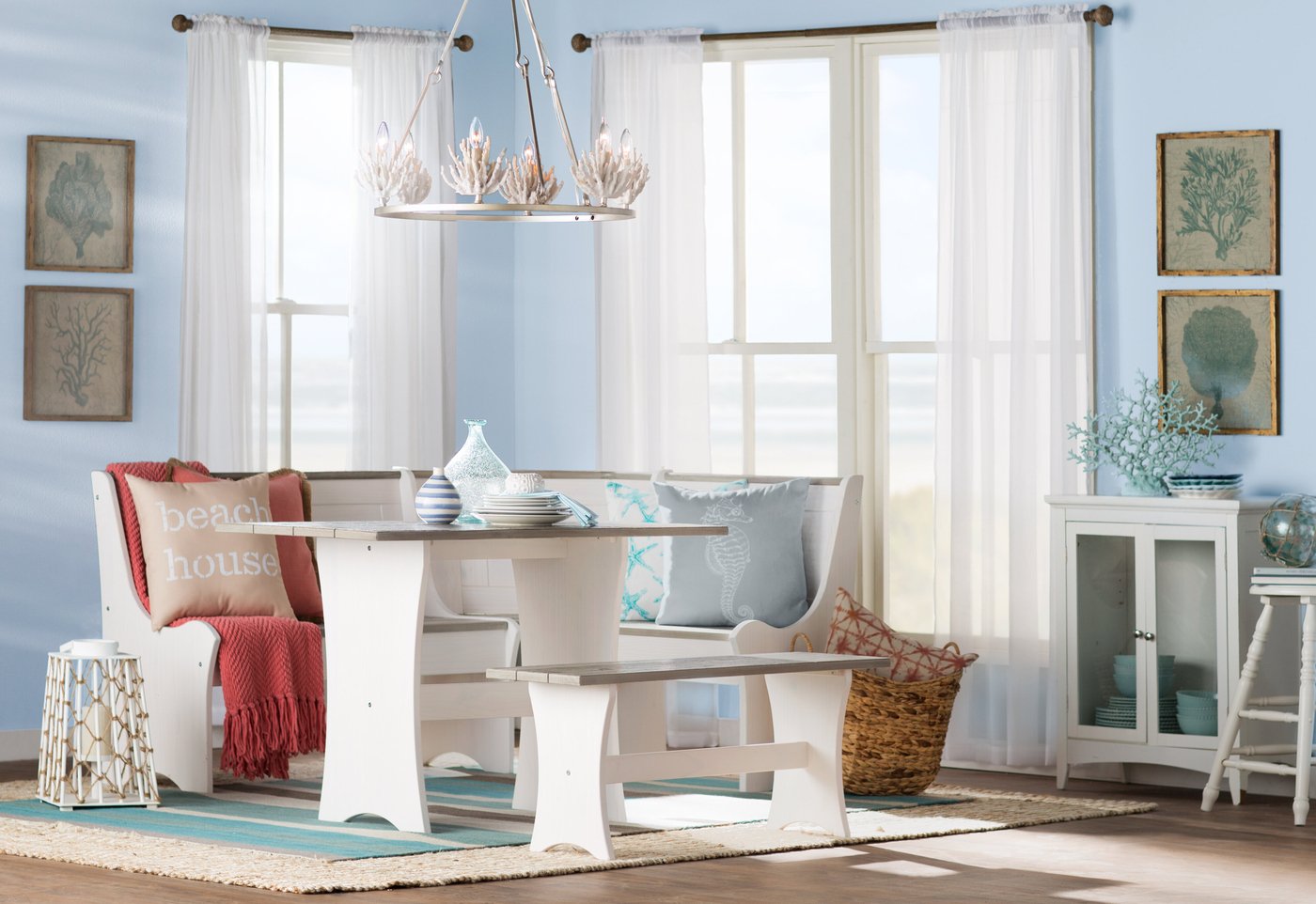 A pedestal table is often an excellent choice as it makes it easier to slip a bench seat or chairs underneath and leaves open space where normally the table legs would be. You can always combine unique pieces or purchase a set.
You also want to consider the height of your seating. With bare benches and chairs, you will most likely be adding cushions of a certain thickness, so keep this thickness in mind as you are choosing how high you want your furniture to sit. Also, consider your tabletop's height relative to the chair's seat height; you don't want it sitting too low or too high.