Our Choice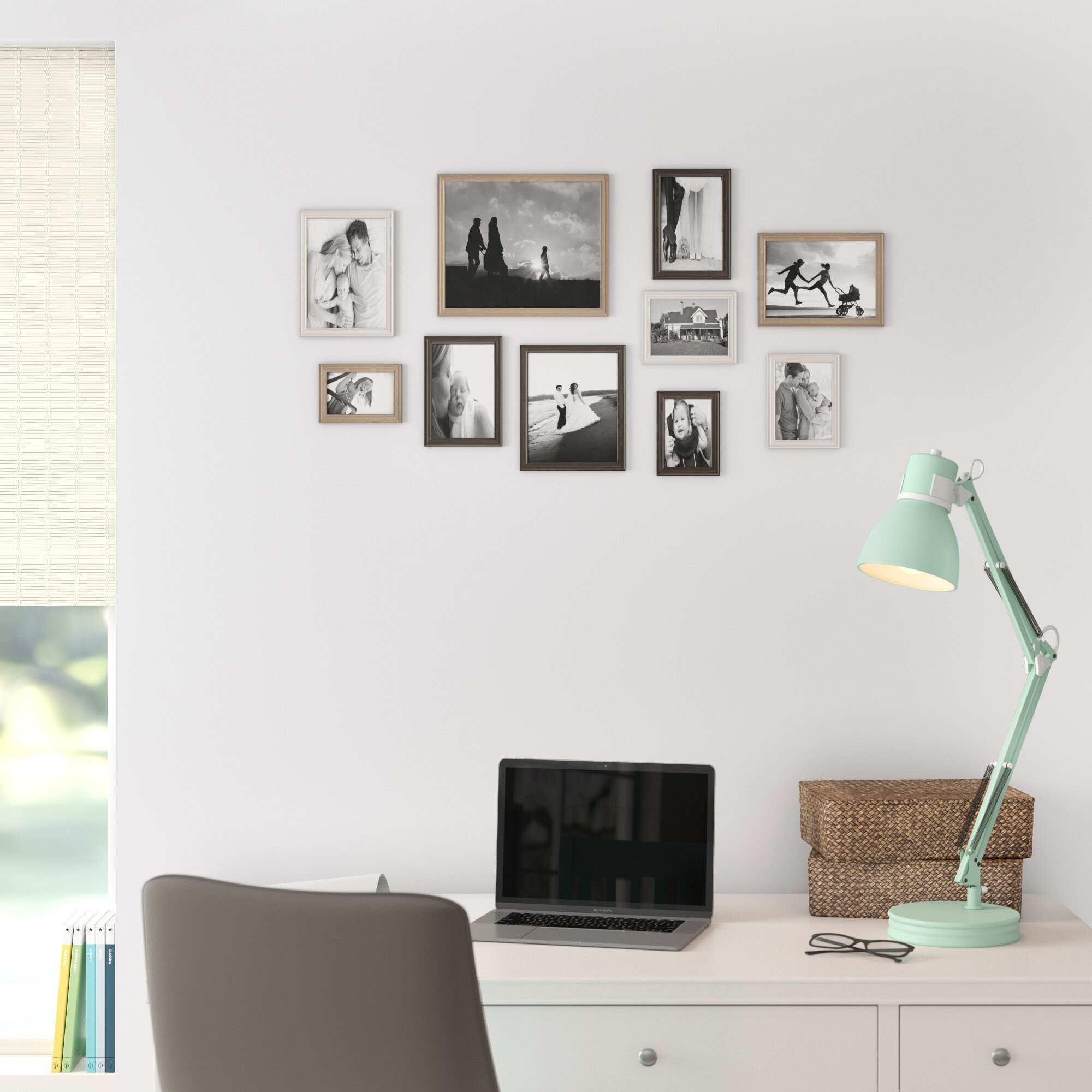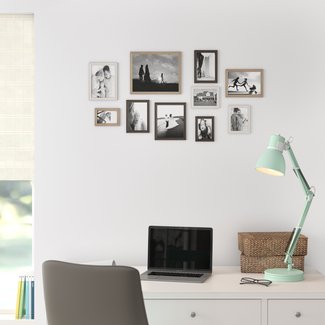 10 Piece Sturminster Gallery Picture Frame Set
Make a collage of your favorite family photos, fun vacation times or happy memories. This 10 piece set of neutral wood frames with glass fronts are different sizes to highlight each picture while presenting as a group. A convenient guide is included to help you to arrange in proportionate clarity. Choose your favorite room and be greeted with positive thoughts each time you enter. A living room, a home office or your bedroom are places where memories are noticed most.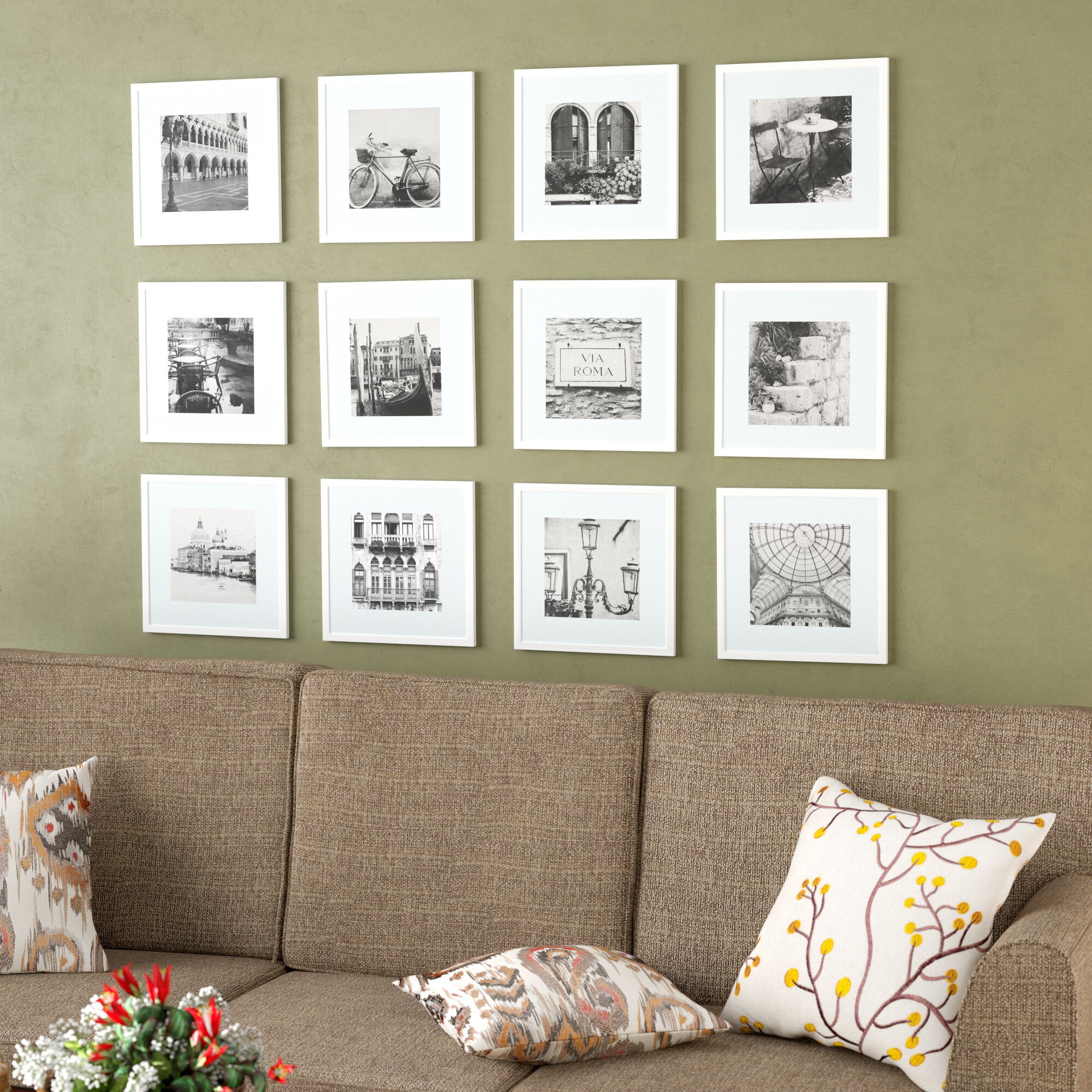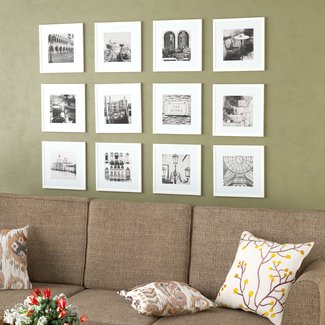 12 Piece Noland Matted Picture Frame Set (Set of 12)
12 square photo frames measuring 13.1" square and matted to receive an 8"x8" photo will have you trying to decide on your favorite theme. Missed relatives, a child's early years or favorite classical artists can change the atmosphere of a room immediately. There are enclosed pictures if you choose to have a theme selected for you.  An even square will look balanced in a contemporary decor while stair step frames highlight modern designs. Practice the perfect setting with the enclosed template and layout options.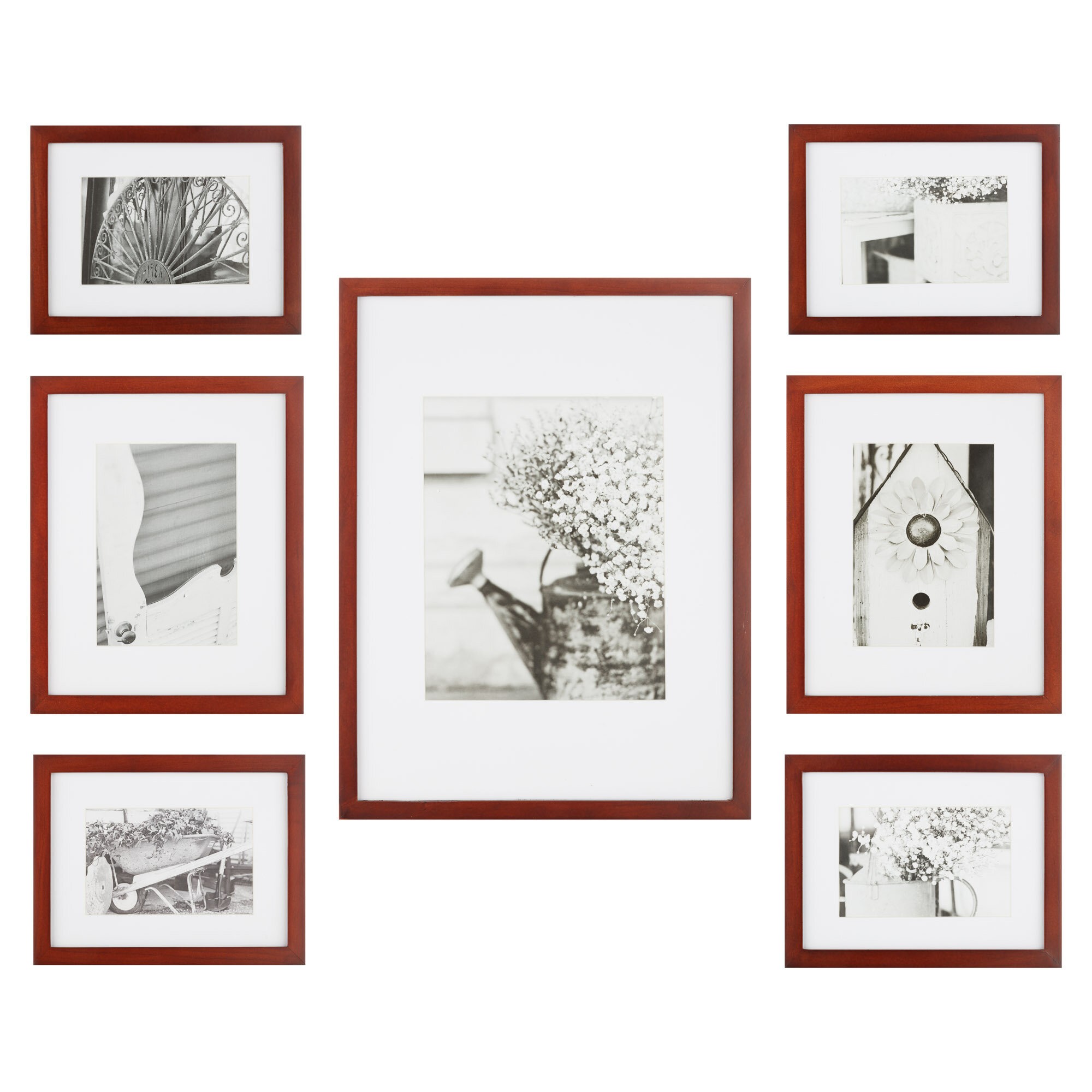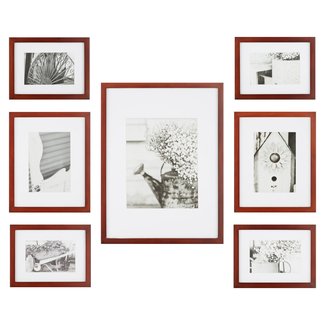 7 Piece Abner Picture Frame Set
7 distinctive picture frames with white matte and black frames highlight your favorite pictures along a stairway or hallway. A variety of sizes bring different ideas for presenting them in unique form. Easy slide in back to insert pictures either vertically or horizontally give you the ability to change your structure whenever you want. Each matte is crisp and trimmed professionally for 4 small frames, 2 medium frames and 1 large frame.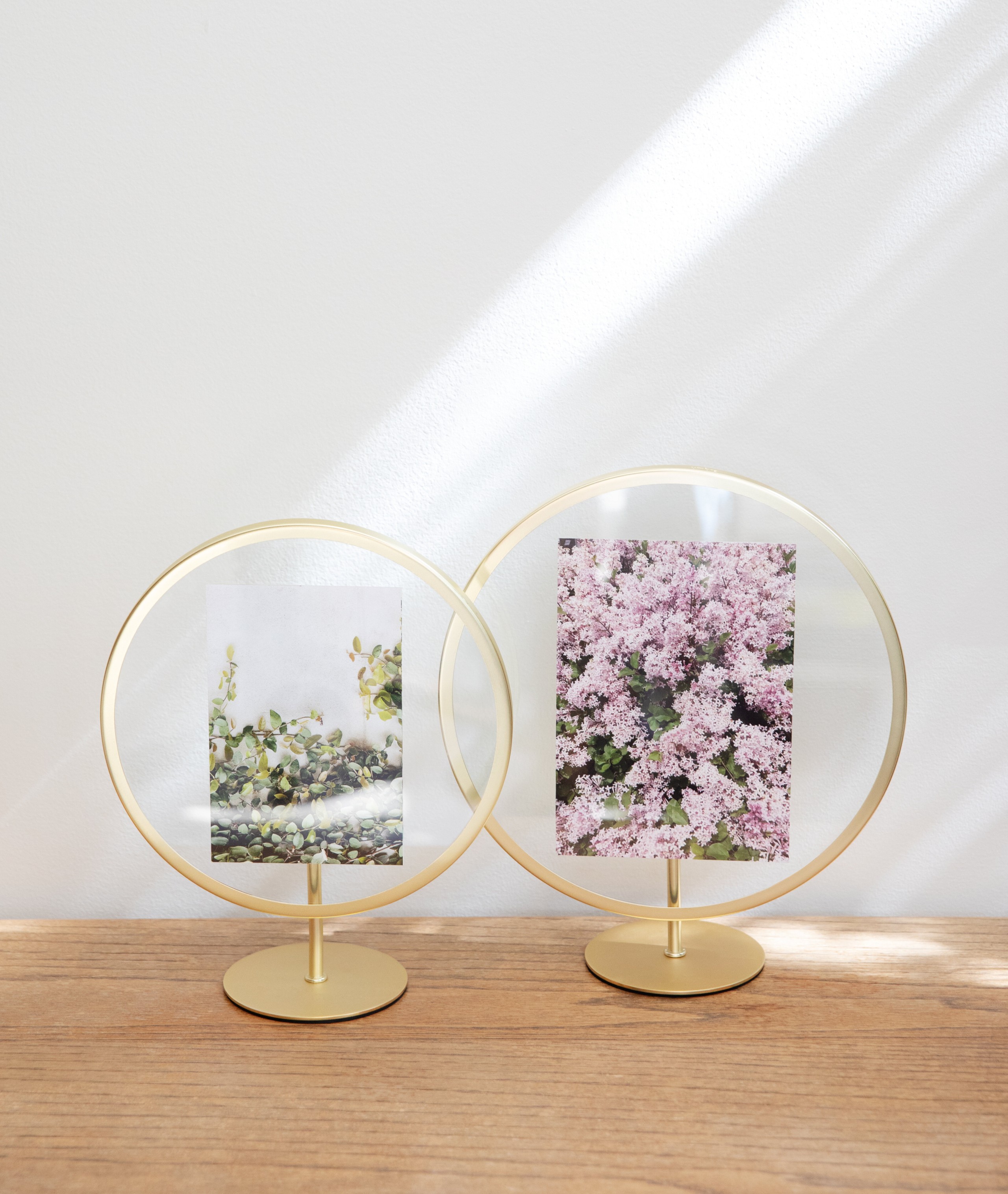 Infinity Photo Display Picture Frame
A dynamic circular picture frame will bring attention to the enclosed photo. Appearing to float in mid-air, your 4"x6" or 5"x7" snapshot is the perfect way to show off a favorite picture and keep it protected from dust and damage. The matted brass stand resembles a round makeup mirror only with clear glass instead of a mirror. The smaller version stands 10.5" tall while the larger frame is 11.78" in height. Place a picture of a loved one on your night stand or on your desk in your home office to view frequently.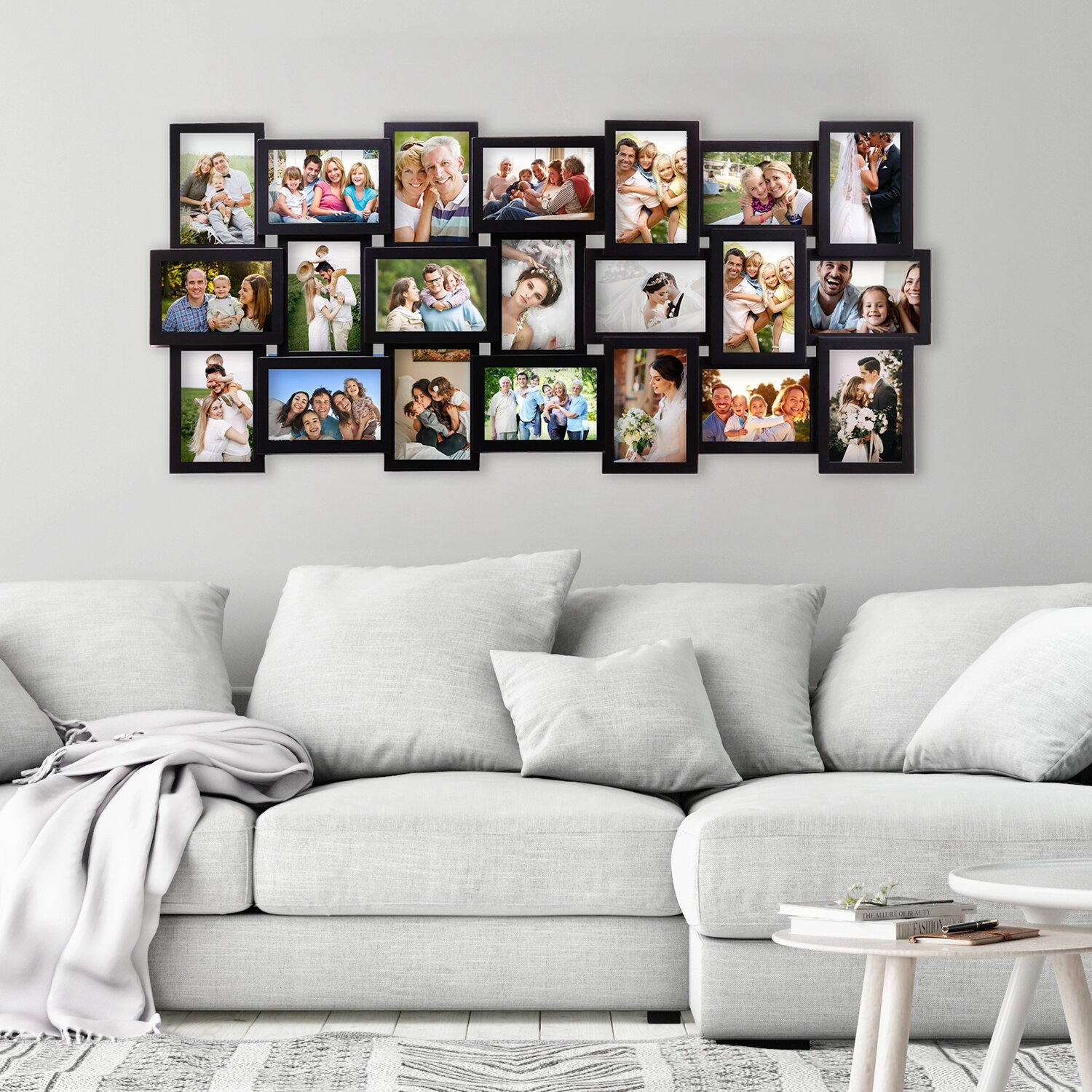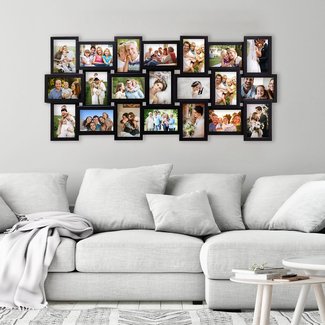 Heidelberg Picture Frame
Can't decide which pictures to hang above your couch? One single mounting with 21 picture slots present a collage of favorite memories for everyone to enjoy. A daughter's wedding, a newborn baby or favorite pets that were so much fun to watch will stay vivid in your mind when shown like an album on your wall. Both horizontal and vertical shapes are integrated into this well-balanced mirage of black outlined frames. This piece measures 17'' H x 39'' W x 1'' D and holds 4"x6" photos.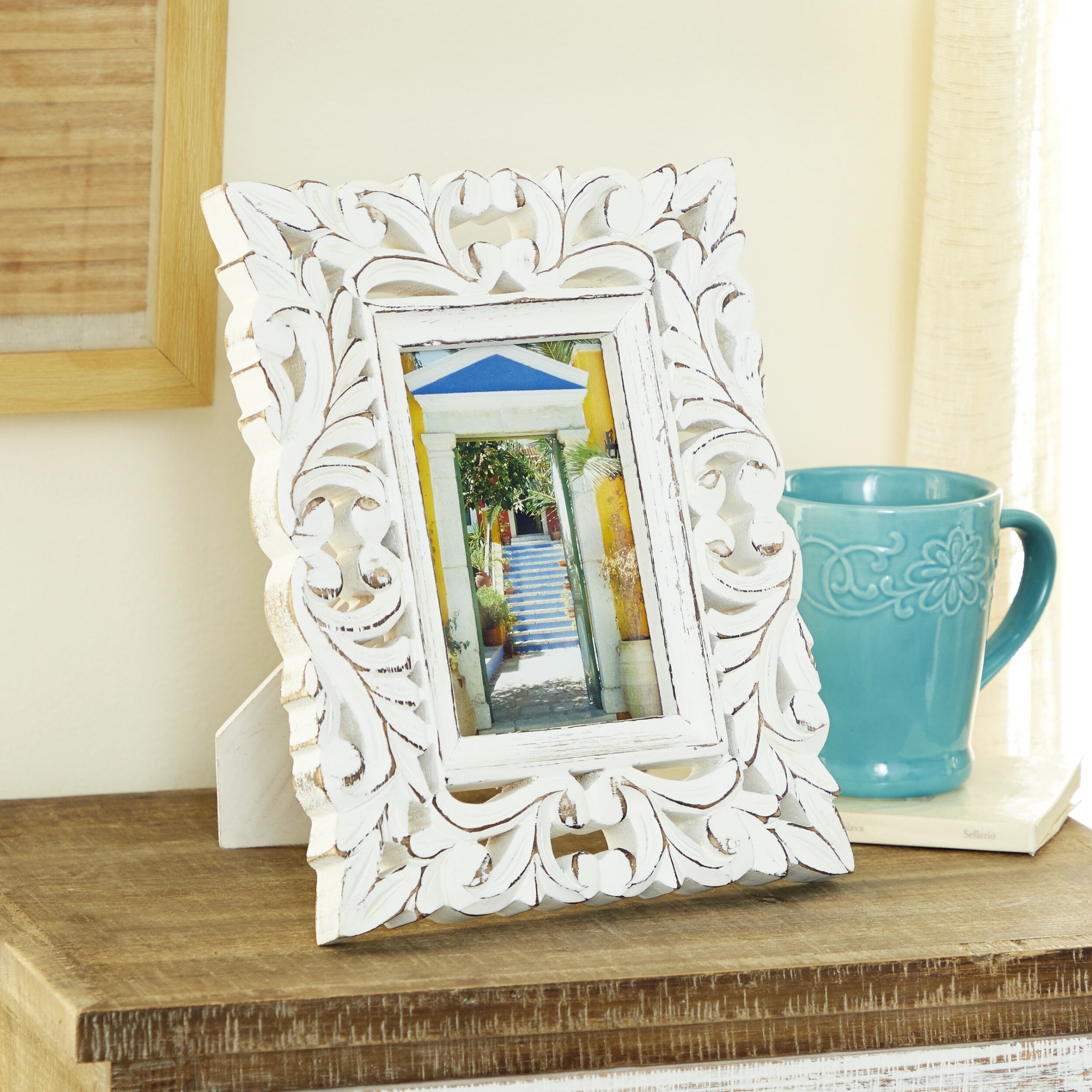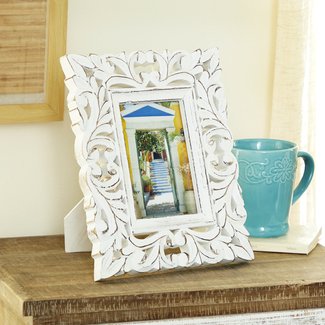 Spurgeon Rectangular Carved Wood Picture Frame
This tabletop frame is made from mango wood and carved to perfection. Painted in distressed white with a natural matte, the scrolls add a natural reflection of leaves twisting and turning from the wind. Place your favorite wedding picture, children at play or nature photo on display for everyone to adore. Select from 3 different sizes to make the best fit. Can be presented horizontally or vertically and fits well in country, rustic or beachfront decors.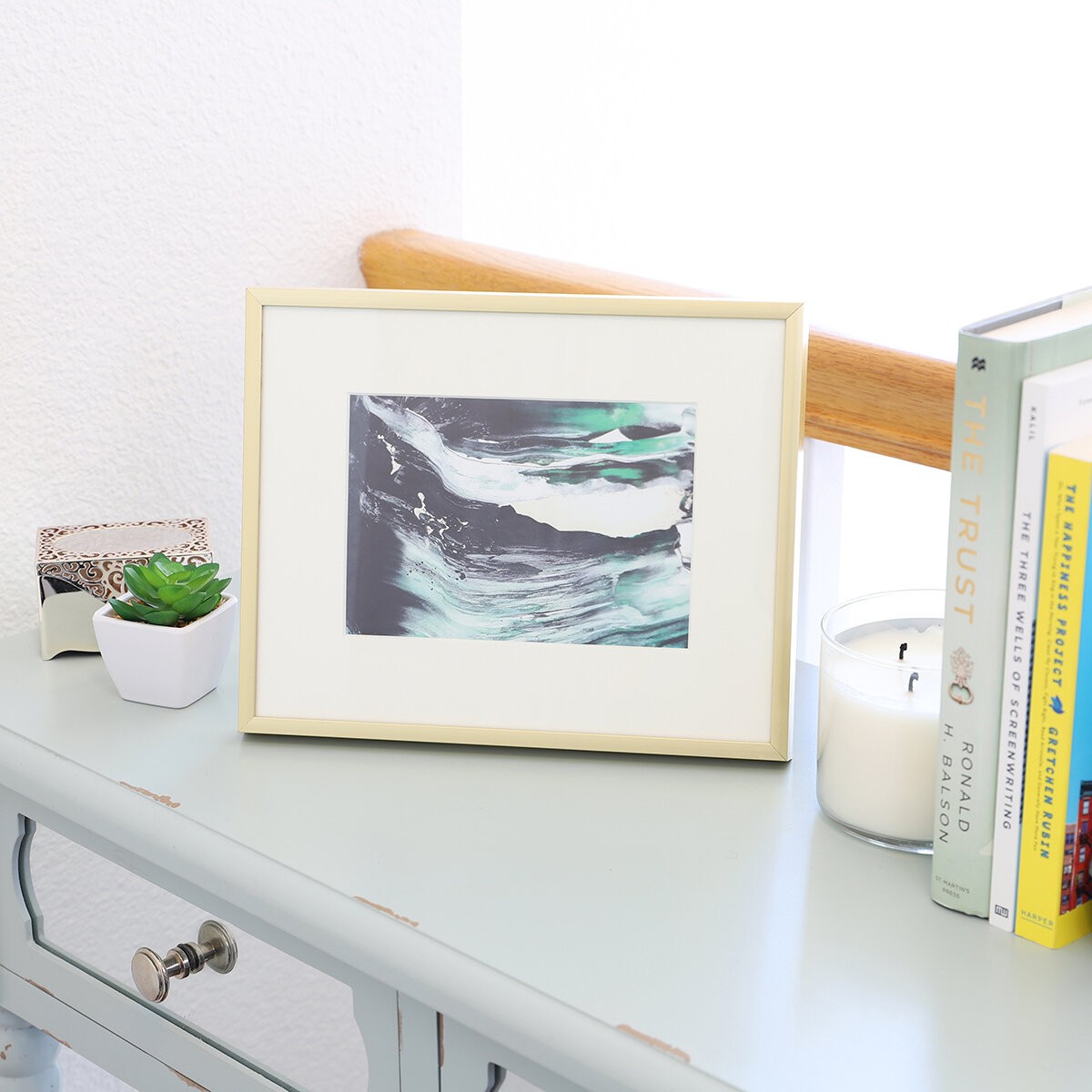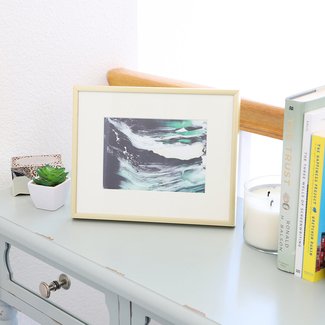 Parkville Aluminum Picture Frame
A sleek, no-frills aluminum picture frame comes in gold or silver and makes a traditional display of a photograph. Wide white matting captures the essence of the color of the photo. Made for hanging or desktop display, this lovely frame can house any number of favorite photos. Place on a living room end table of conventional or traditional decor or hang sparingly on a minimalism or modern designed wall. Available in 5x7 or 8x10 dimensions.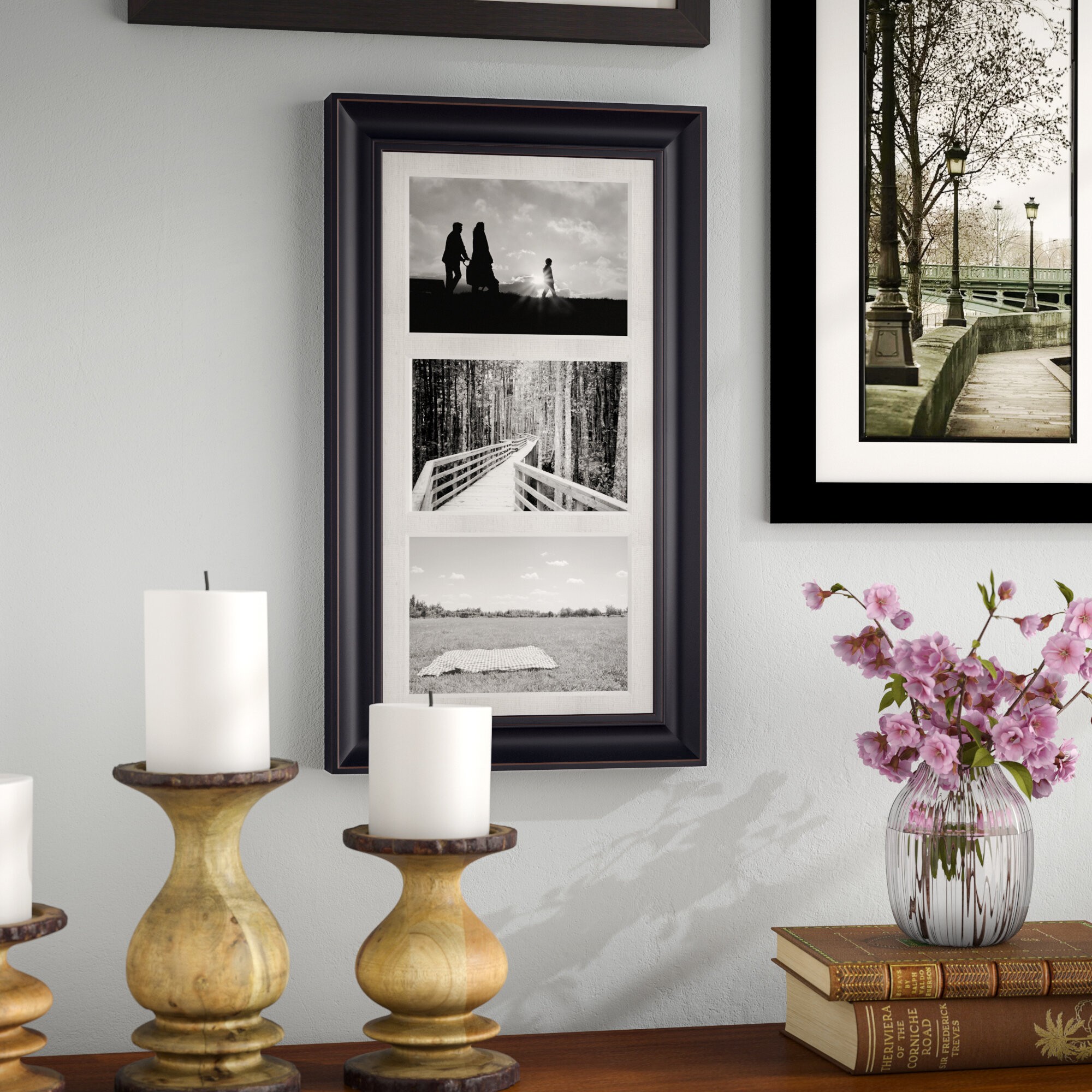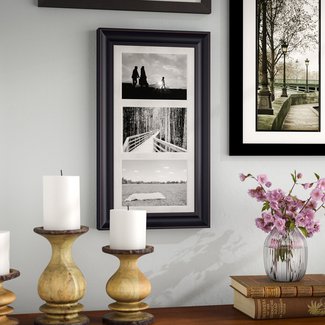 3 Opening 5" x 7" Picture Frame
Select your three favorite vacation pictures and present them in one gorgeous beveled frame. This prominent 16.2'' H x 11.75'' W is designed to hold three 5"x7" prints, side by side or up and down. The separation of pictures is clear with fabric matting surrounding each one. Any decor will appreciate this quality frame in black or barn white. Hang directly above a credenza or desk for easy viewing and use other smaller frames to enhance its beauty.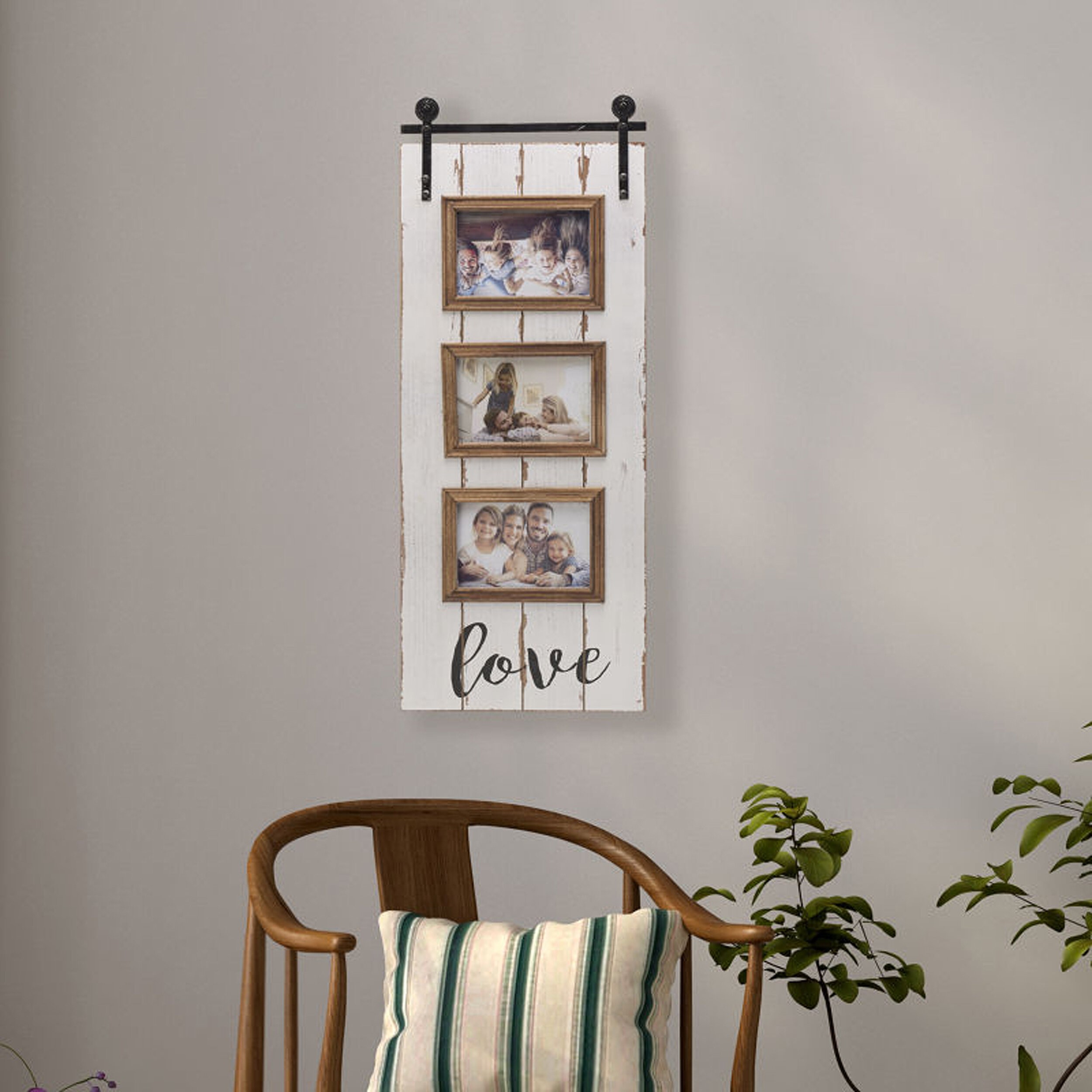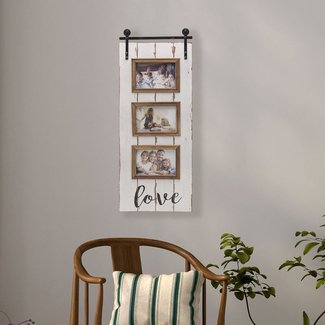 Morey 3 Opening Love Window Collage Picture Frame
A warm and homey welcome will greet you to every meal with this rustic collage of family photos. Three picture frames on a 25.98'' H x 10.24'' W x 0.67'' D weathered white board can be dedicated to making sure that family is important. The symbol of love is scrolled lazily along the bottom casually to remind you of the freedom you feel around one another. A black metal strip along the top adds just a touch of dimension for this country inspired piece.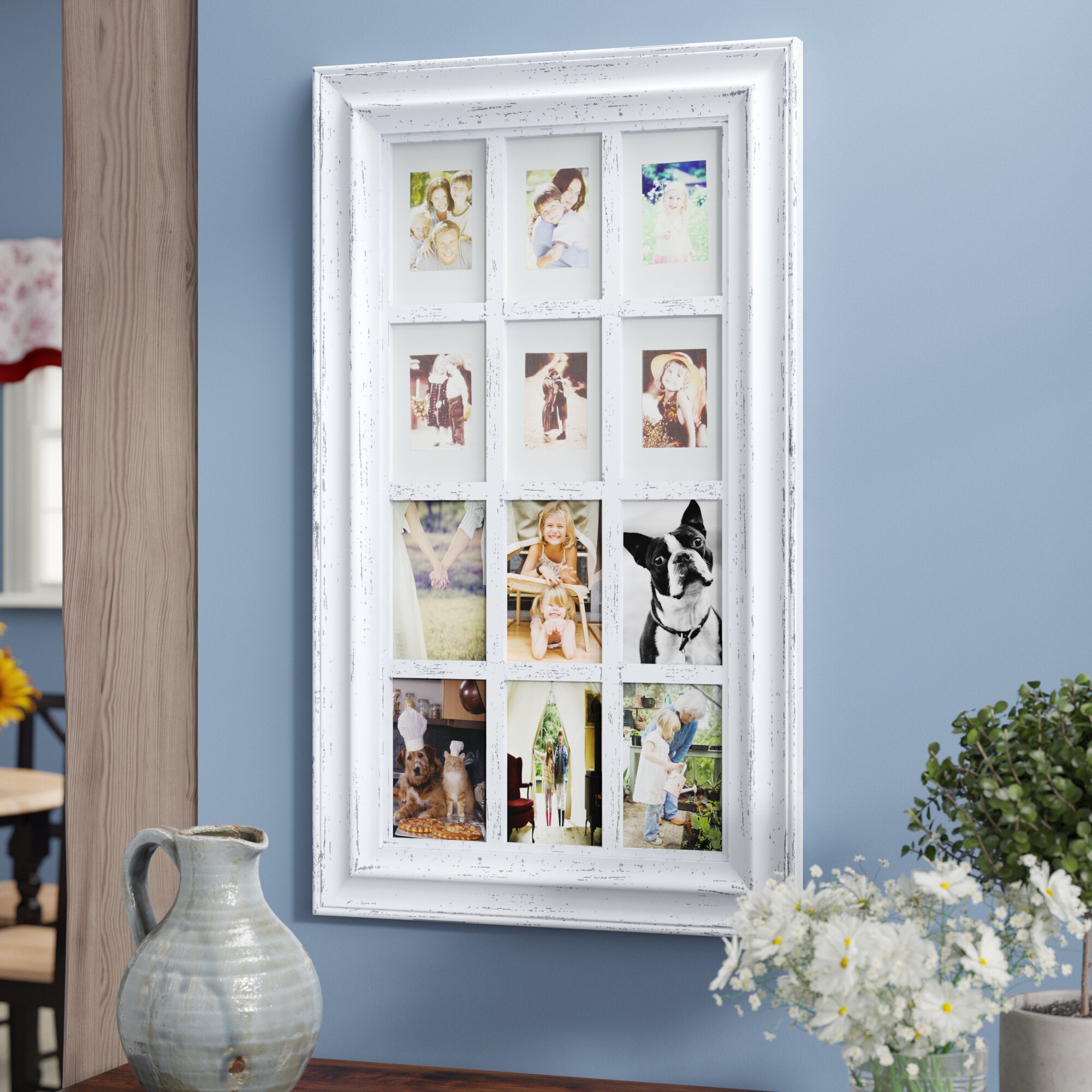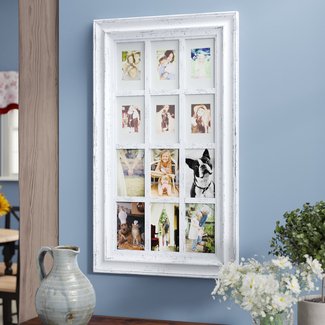 Corduff 12-Opening Collage Picture Frame
Reminiscent of an old 12-pane window frame, this crafty picture frame holds a dozen of your favorite 4x6 pictures. Made of plastic with a protective glass front, it has been finished in distressed white to match a rustic or country decor. Mattes are enclosed to provide a different look, depending on your own personal design. Make a lovely display of family and friends and hang beside a china cabinet or in a hallway with surrounding antique wall pieces.