While it started out as a functional element, let's be honest: a mantelpiece offers some of the most exciting decorative possibilities in the entire house!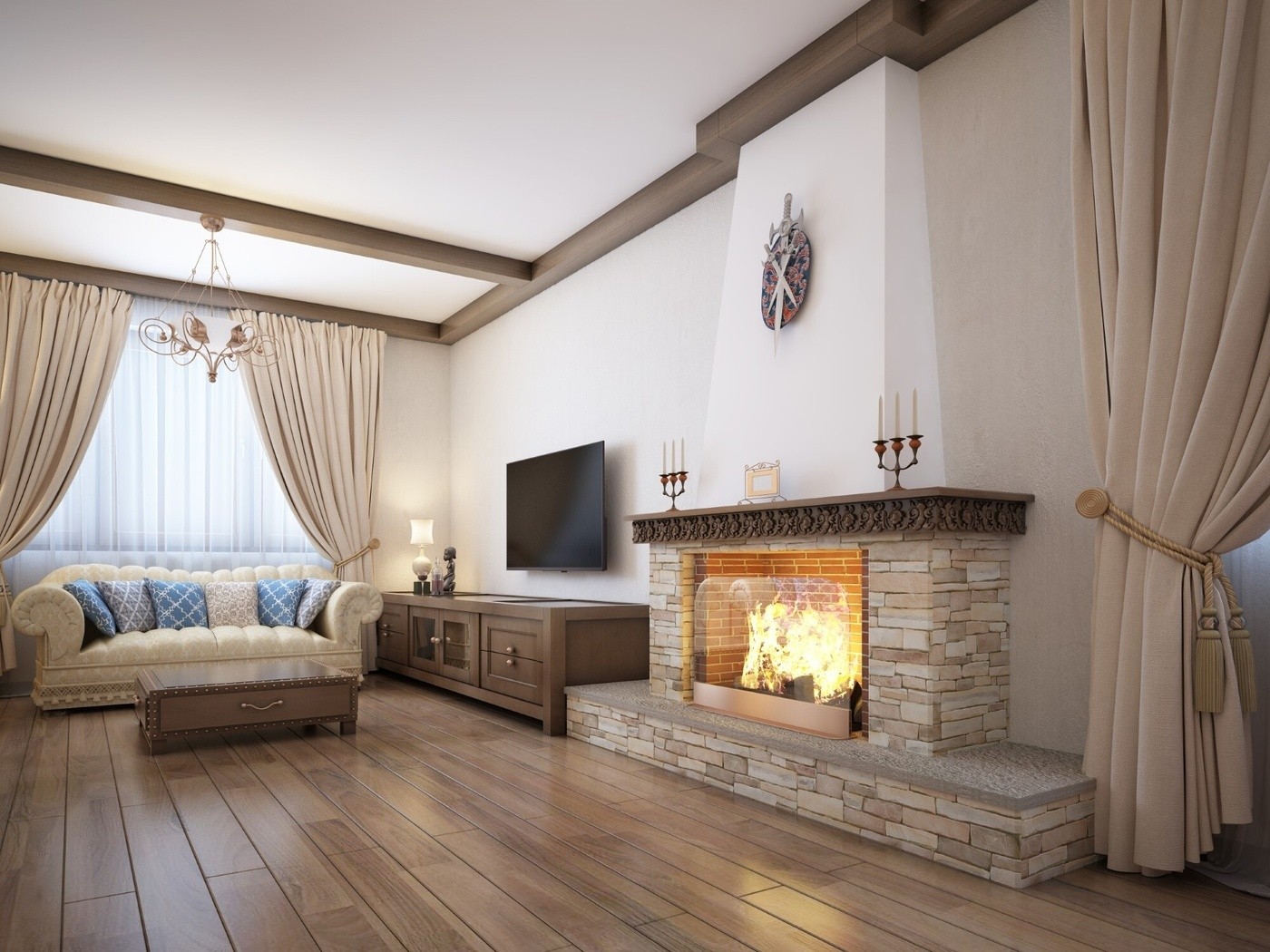 In fact, given its height and location, your mantel décor will become an attention-grabbing focal point in your living room. You most definitely don't want to take this decision lightly by chucking the first ornaments you find on it.
When choosing the right decoration for your mantel, here are some helpful tips to keep in mind:
Try and be consistent with your interior style so that your fireplace area doesn't look out of place: for example, if you have a minimalist décor, you'll probably want to focus on a very limited number of ornaments, whereas particularly decorative styles like French country or shabby chic are more forgiving

Consider mixing items in different shapes and sizes (keep the taller ones in the back row!) but that still look cohesive by sharing a similar style or the same color

Some winning combinations consist of creating a mirror-like image with a larger item in the middle and smaller ones on the side, as well as placing decorative items in odd numbers (e.g. three candles in decreasing order)

Think of your mantel décor in relation to your wall color and ornaments rather than seeing them as two separate watertight compartments! In fact, they should complement each other to further enhance the cohesive feel of your living room
As for what to choose from, light up the fireplace and cozy up in a blanket: we have tons of creative ideas for you!
1.

Double up on the fire with a few candles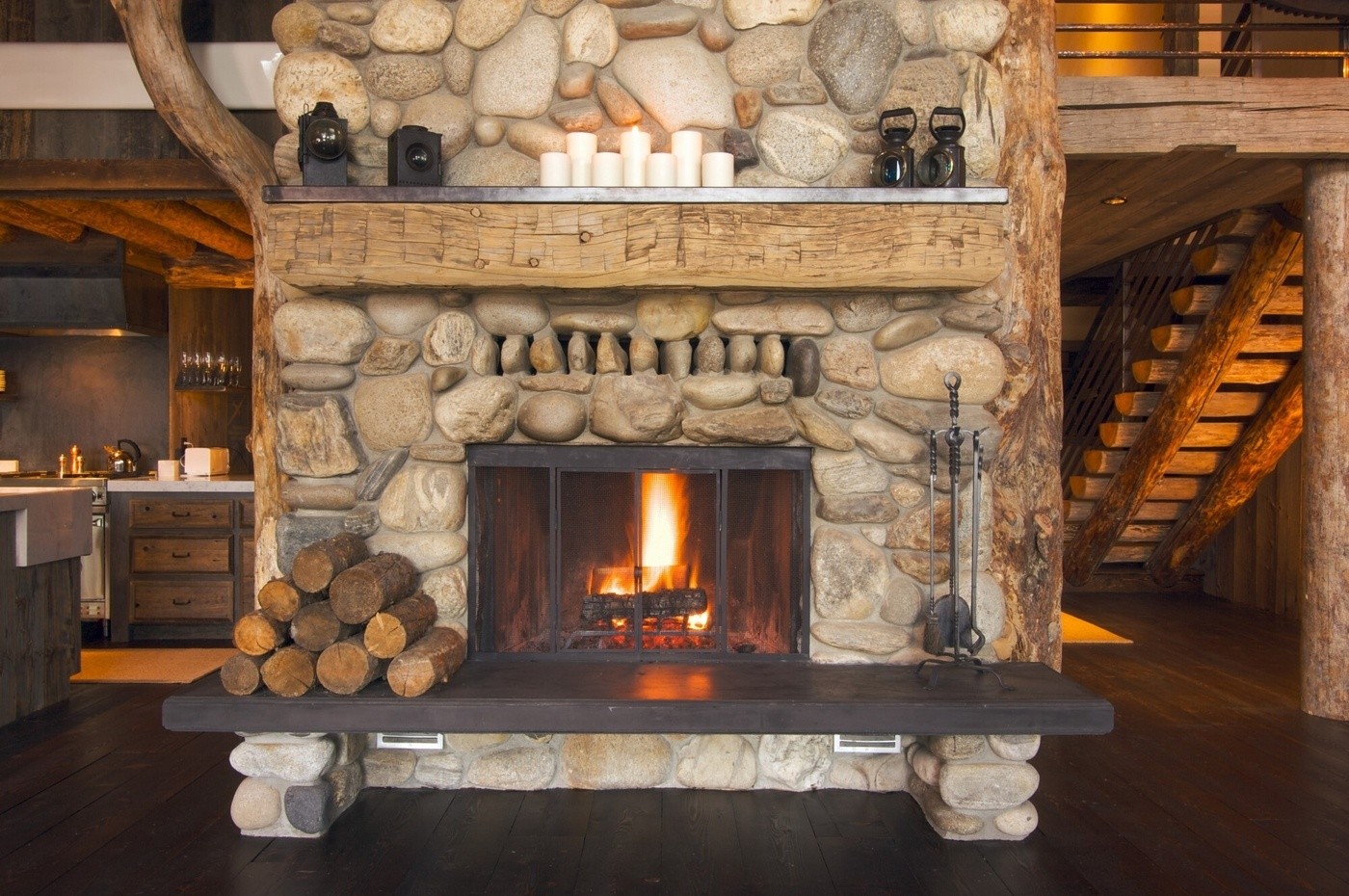 While the warmth of its flame is a godsend during the coldest months, what we love the most about fireplaces is the magical ambiance they create.
The best way to make it even more special is to amplify it by adding a few candles to your mantelpiece, perhaps with holders in different heights.
If you want to take this cozy ambiance to the next level and you have some spare wall space above your mantelpiece, add a couple of small lighting fixtures, too.
That way, you'll be able to switch off your overhead light and rely on that corner alone whenever you want to create that super-cozy atmosphere.
2.

Make your TV the focal point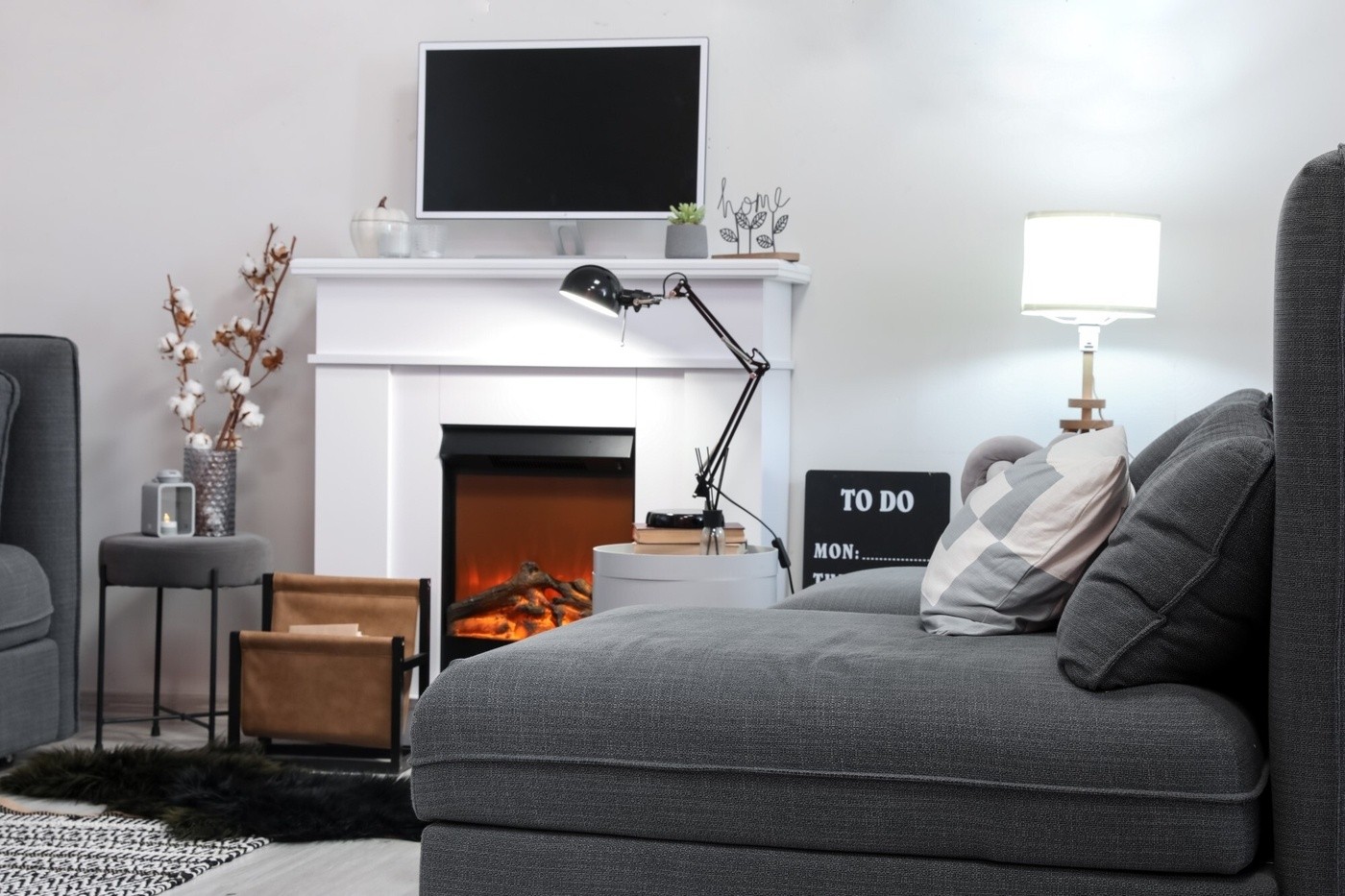 Ok, let's get this straight: a screen above a traditional fireplace is not the best idea if you're hoping for it to last you for years.
However, if you have an electric fireplace or perhaps a traditional fireplace that's no longer in use, you can totally hang your TV above it.
Just be sure to limit the number of mantel décor items on the actual shelf and keep them fairly short to prevent them from getting in the way of your movie nights.
3.

Keep it cozy and welcoming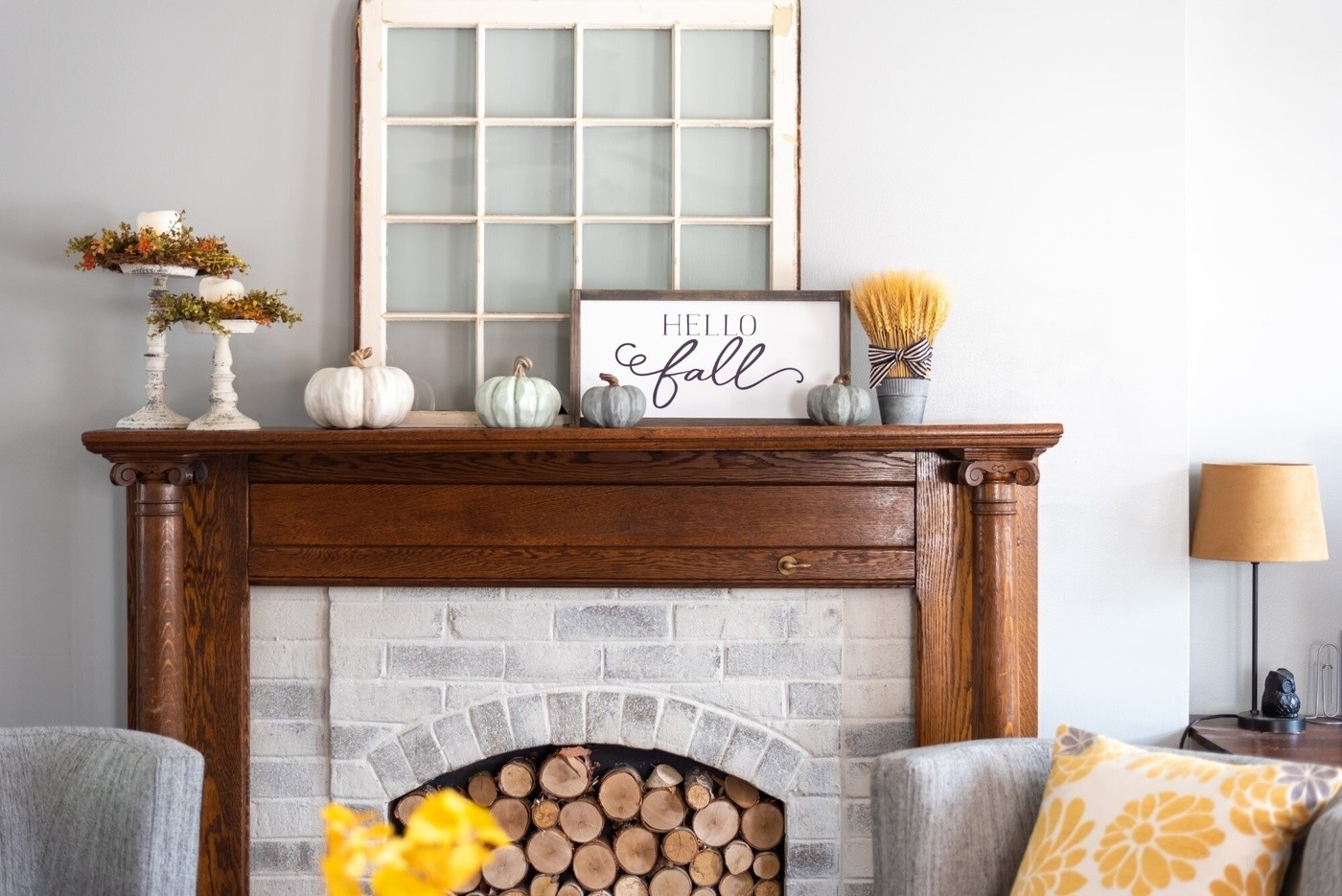 Fireplaces immediately inspire a warm sense of coziness, but you can certainly reinforce it with the right combination of decorative items.
For example, look at this Pinterest-worthy mantel décor! It's guaranteed to make any guest feel at home.
The trick is to incorporate elements in a traditional décor style and a piece with an actual word that reinforces your cozy inspiration, like 'home' or 'welcome'.
4.

Turn a large clock into the focus of your fireplace area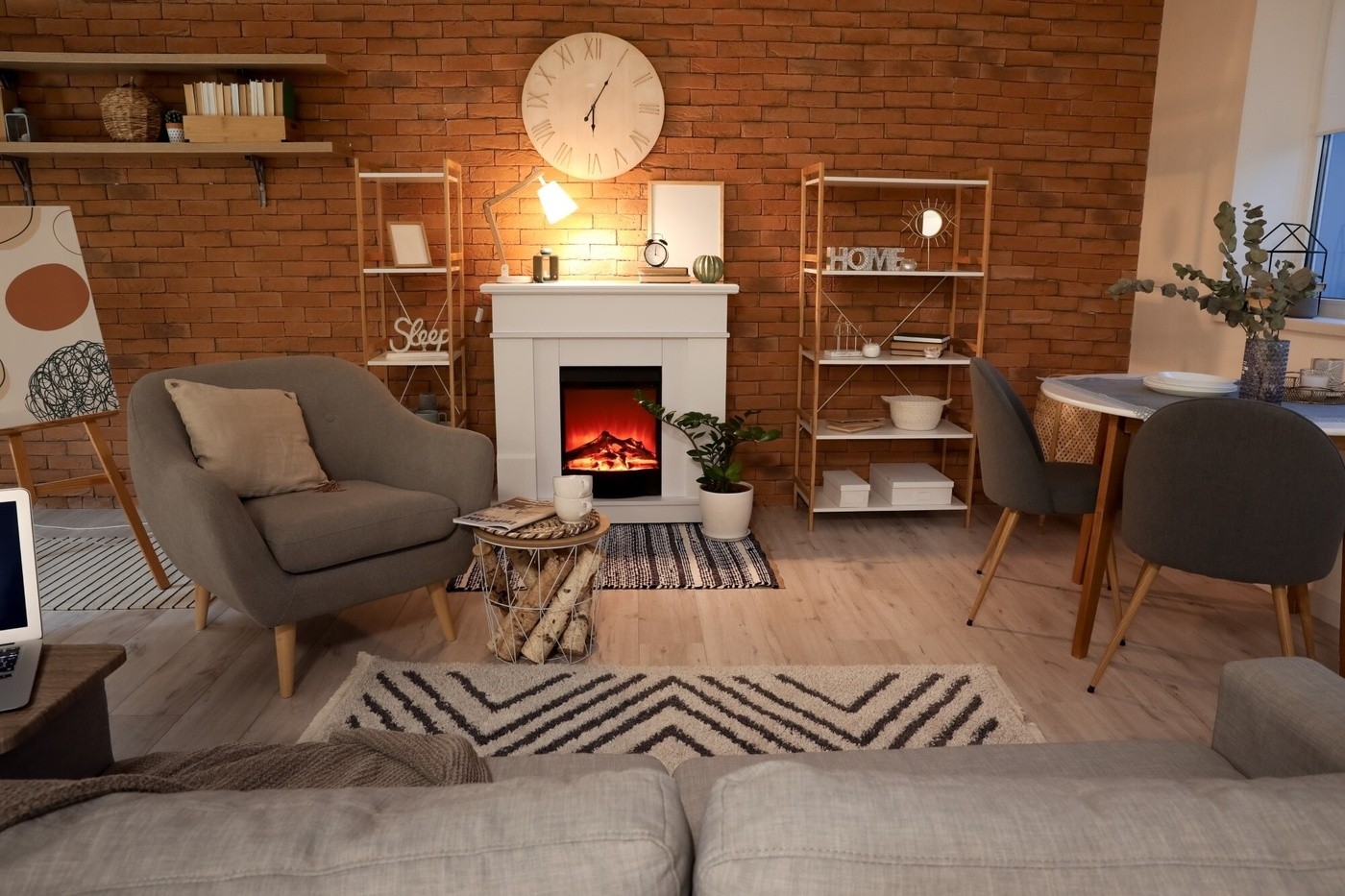 Just like mantelpieces, large clocks are the perfect blend of decorative and functional: it's only logical that they work divinely together.
If you have a fairly wide section of available wall space above your mantelpiece, fill it with a big clock, or consider a stylish faceless model for a more subtle palette.
Don't forget to balance it with some smaller mantel décor items. For the safest results, place these pieces on the two sides of the clock.
5.

Make your room feel bigger with a mirror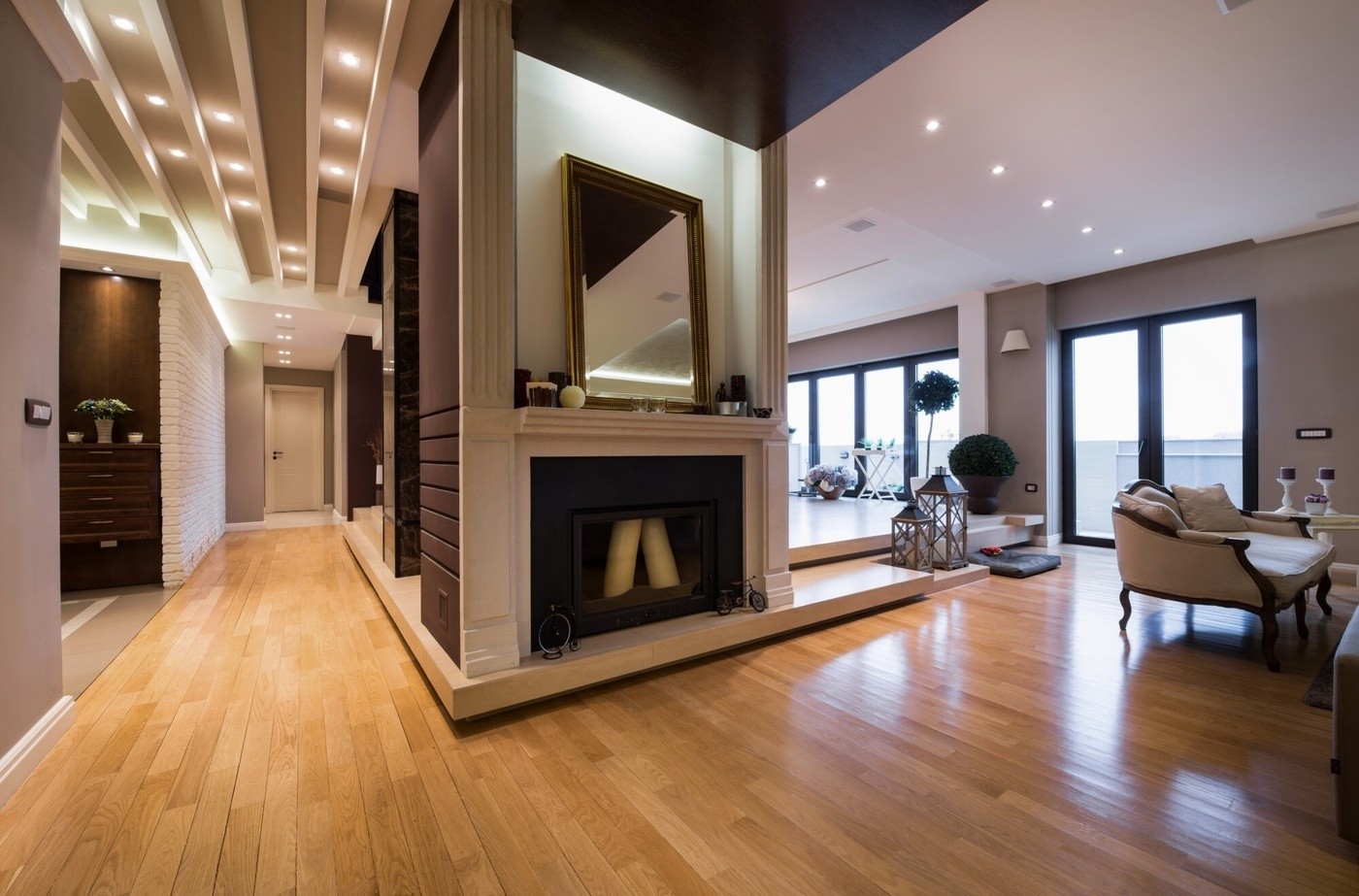 There are lots of perks to using a mirror as your main mantel décor: it will add depth to your other decorative items, make candles look even brighter, and give your entire room an airier feel.
Whether you decide to hang it on the wall or place it on the actual mantelpiece, include a few more decorative elements on the latter (and don't be afraid to let some of them cover the bottom of the mirror slightly!).
6.

Bring an unused fireplace to life with a few plants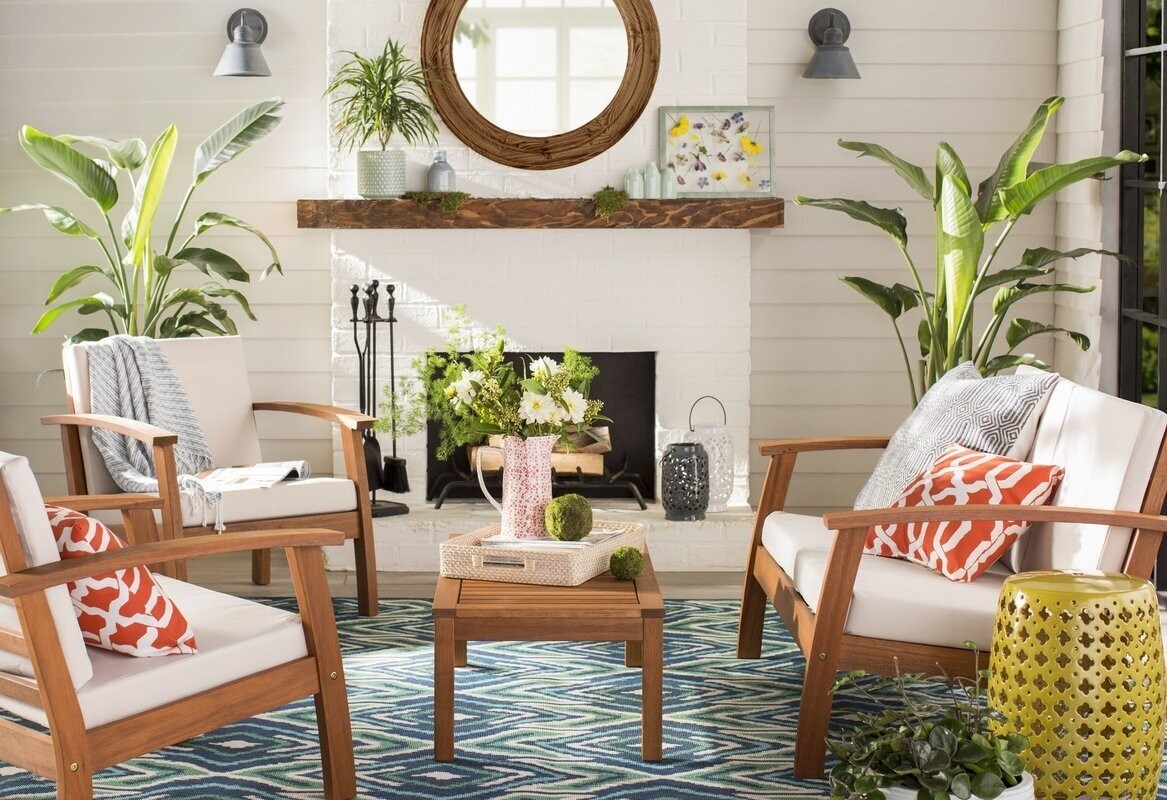 Once again, this is not a safe option for a fireplace that you actually use on a regular basis, but it's a beautiful idea if we're talking about a purely decorative one.
As you can see, this works especially well with wooden mantelpieces as it enhances the same natural focus. However, you can easily make it work with other materials and colors, too.
Plus, plants offer tons of possibilities when used as mantel décor: you could have a single one to balance another decorative item on the opposite side, a few different ones in a mixture of sizes and plant types, or even some dramatic leaves that fall down your mantelpiece.
7.

Make it personal with a chalkboard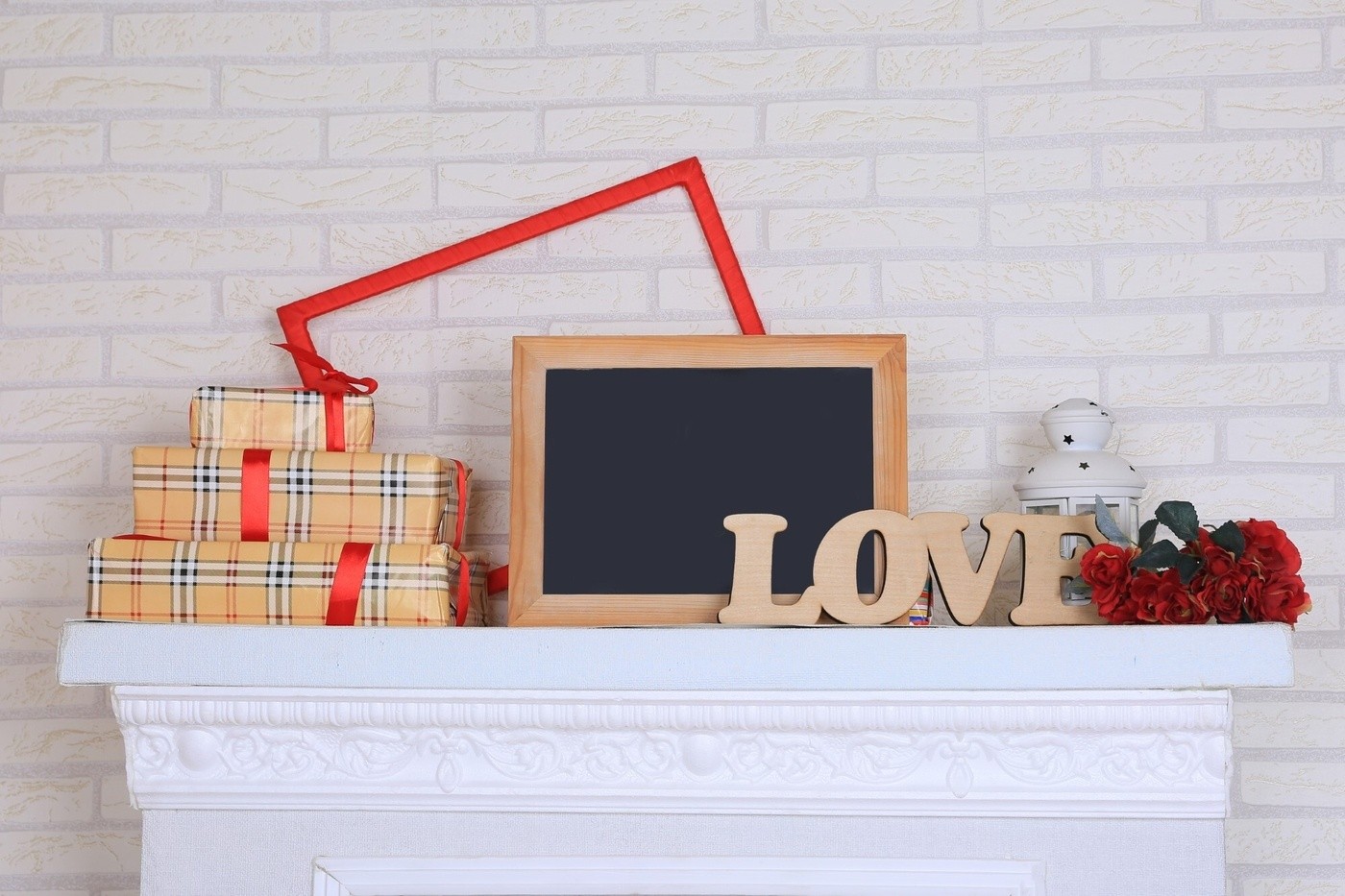 If your household is known for being a creative bunch, perhaps your mantel décor could be yet another chance to think outside the box.
Adding a chalkboard is the best way of injecting some personality into your fireplace area by writing different words or the motto that means the most to you. Or how about leaving messages to your partner or family members?
We also recommend it to anyone who enjoys tweaking a few decorative elements every once in a while rather than sticking to the same objects for years: what better way than a chalkboard to spice up your mantel with some unpredictable variety?!
8.

Create a pleasant contrast against the wall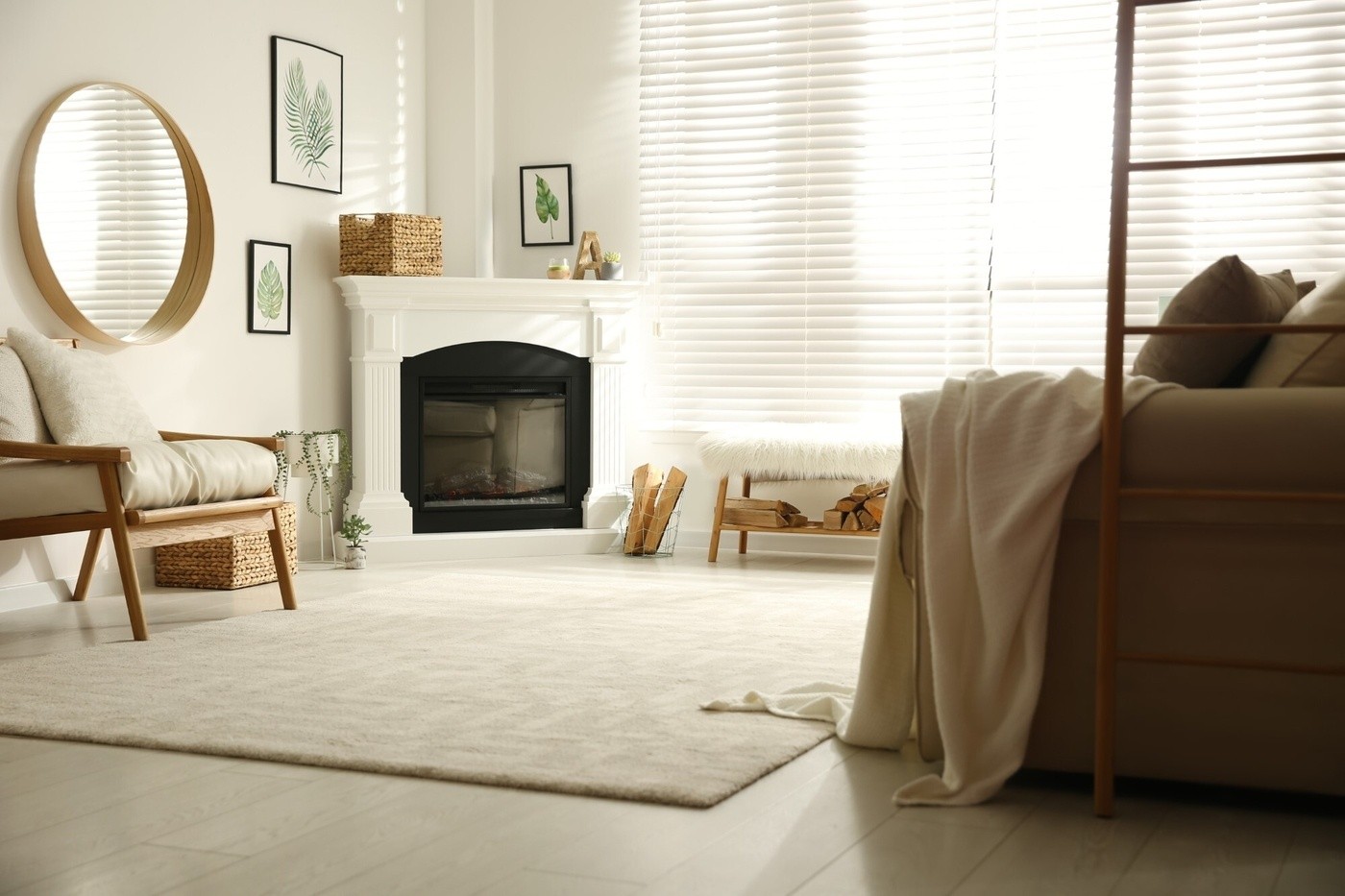 As we mentioned before, it's important to consider the color of your wall before choosing the right mantel décor for it.
A trick to make the latter pop is to keep it in a contrasting color or to choose light ornaments against dark walls and vice versa.
See how these brown accents stand out in front of this white wall and fireplace?
9.

Show off your favorite piece of art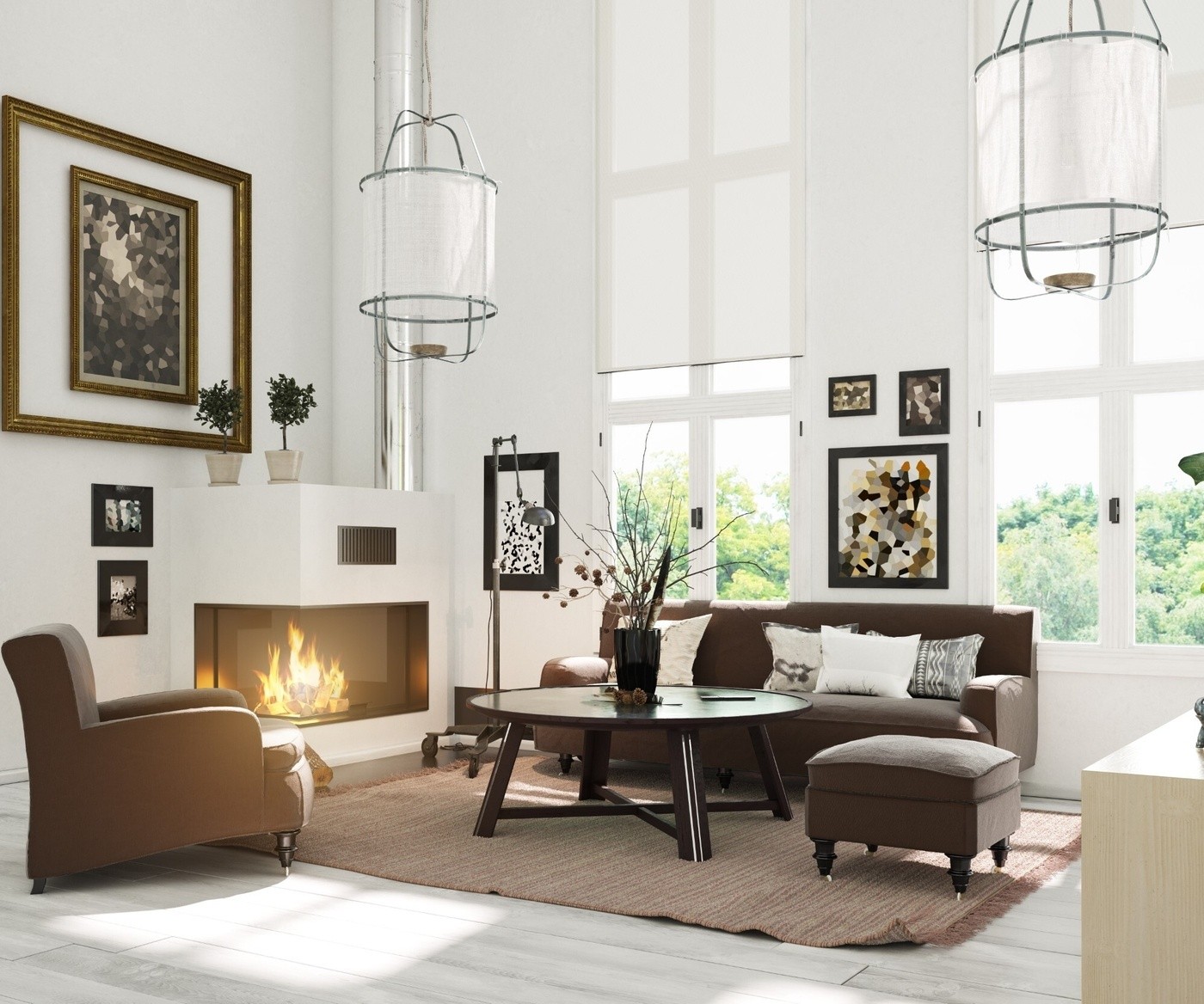 Is there really a more effective place to showcase that new painting or print than the empty spot above your fireplace?!
Using art as your mantel décor will allow it to acquire a central position in your living room, and you could go the extra mile by including a couple of lighting fixtures to illuminate it.
If your artwork is roughly as wide as your fireplace, you don't necessarily need to add more mantel décor.
However, if it's not, we recommend getting creative with a combination of smaller items like candles, clocks, or frames.
10.

Showcase your love for your family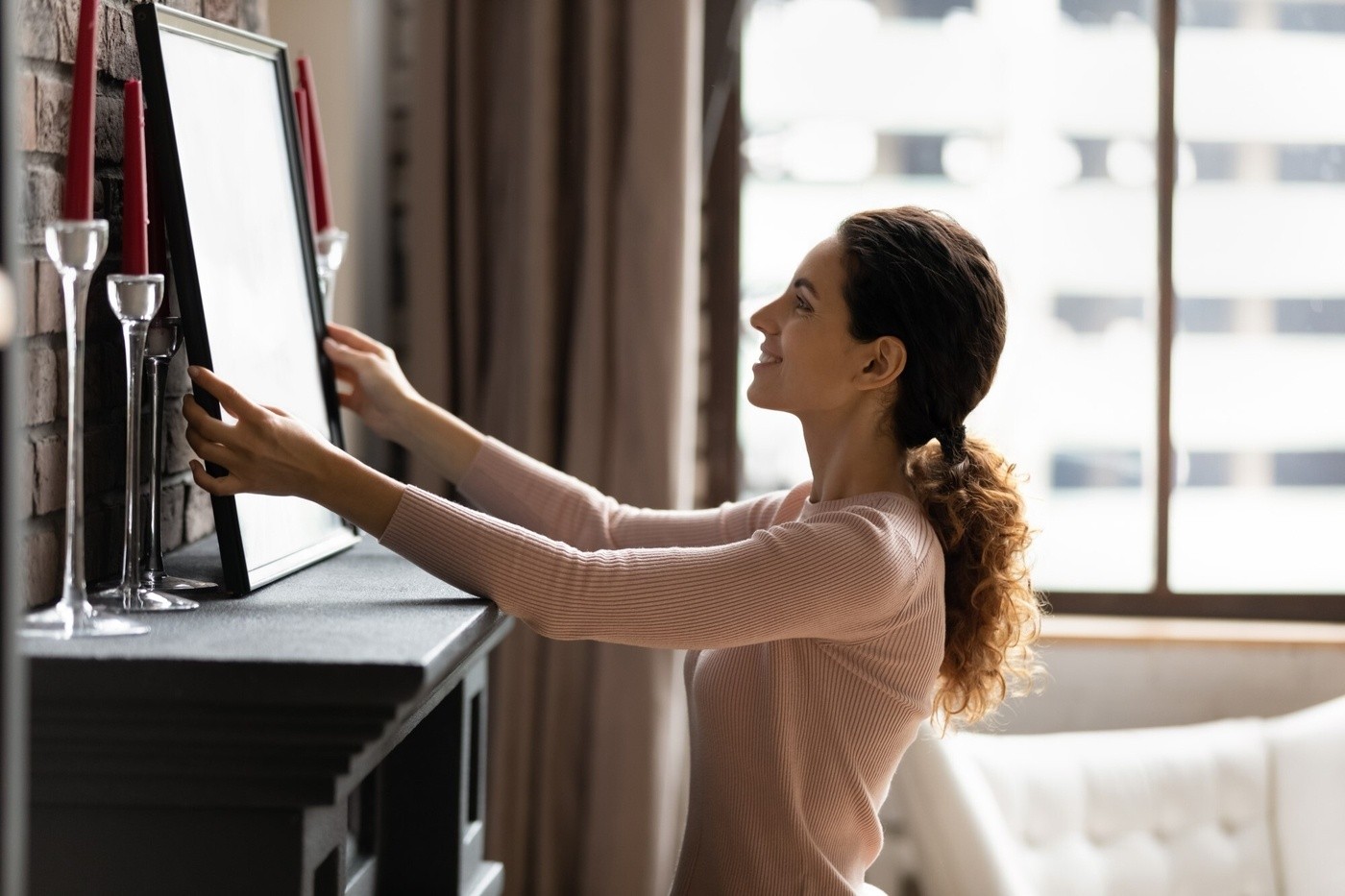 The place above your fireplace is one of the areas onto which your eyes will fall the most: make sure you fill it with something that you'd never get tired of looking at.
How about a family picture?
If you hang it on the wall, you can then complement it with a few decorative items in different sizes.
11.

Let a 3D wall decoration steal the scene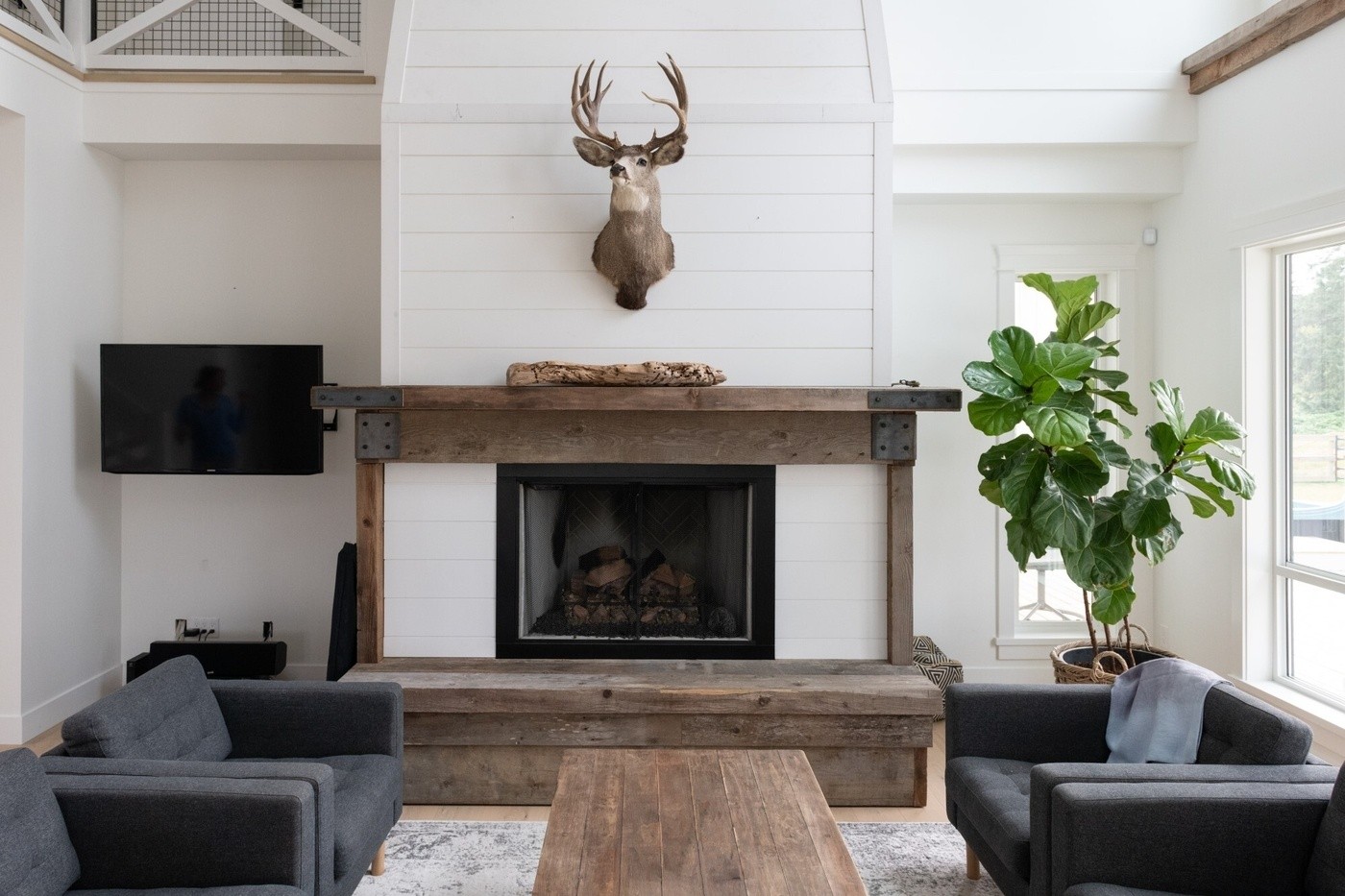 We tend to think in two dimensions when it comes to wall art, but there's no reason to stick to that limitation. Be bold: add more depth to your mantel décor and not just through the items on the actual shelf.
A 3D wall decoration like this majestic deer is a guaranteed eye-catcher.
Since it'll be the star of the show, you don't want to risk creating an overwhelming feel by adding too many pieces to the mantelpiece, though.
12.

Keep it minimalist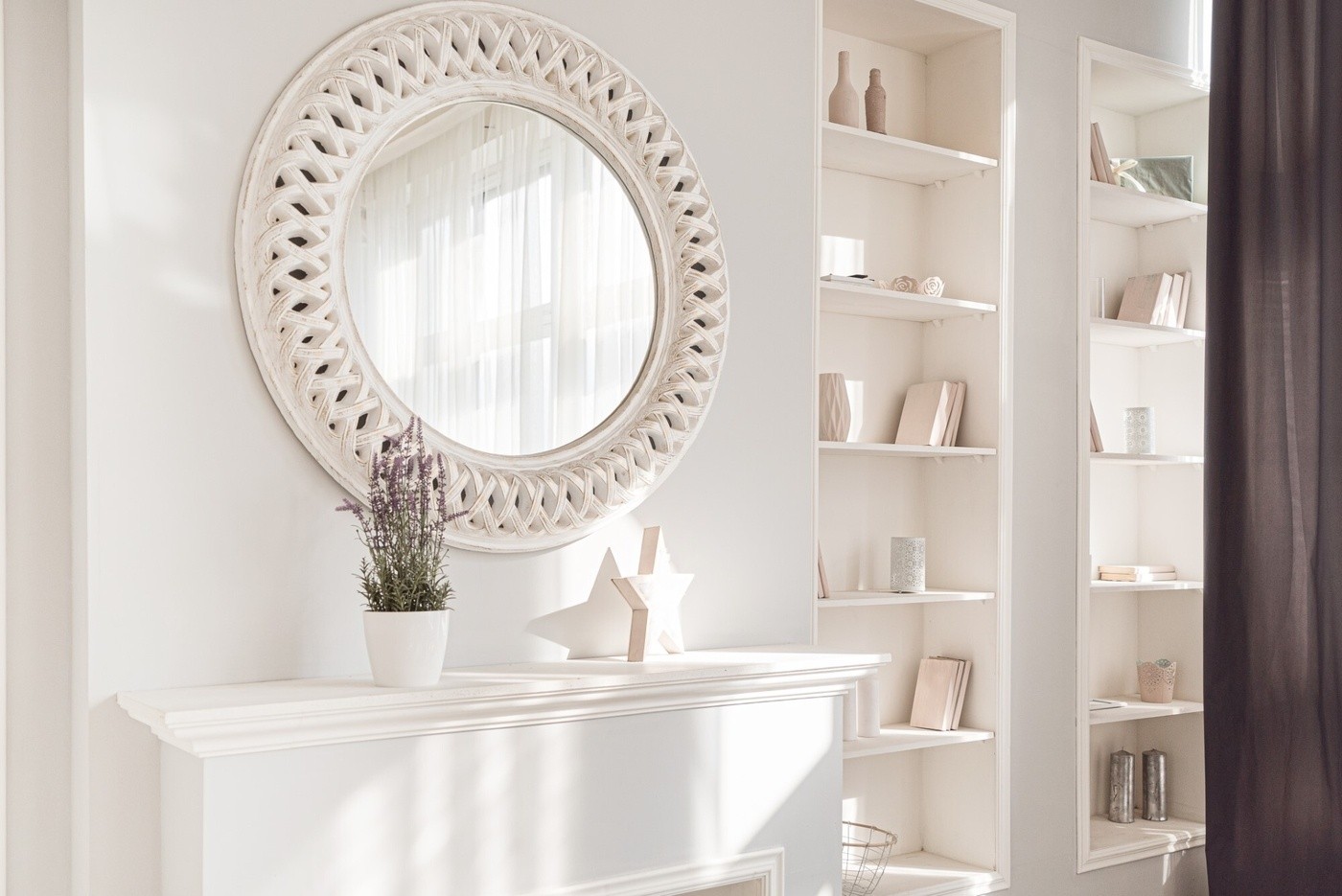 If you're a minimalist at heart, don't worry: you can certainly decorate your mantelpiece without inadvertently creating a cluttered effect.
We recommend choosing a streamlined central piece (such as a simple artwork or a mirror) and complementing it with a single decorative item or two.
You can showcase an unpredictable but impeccable visual flow like the one achieved in this minimalist living room.
13.

Inspire a sense of classic sophistication with a statue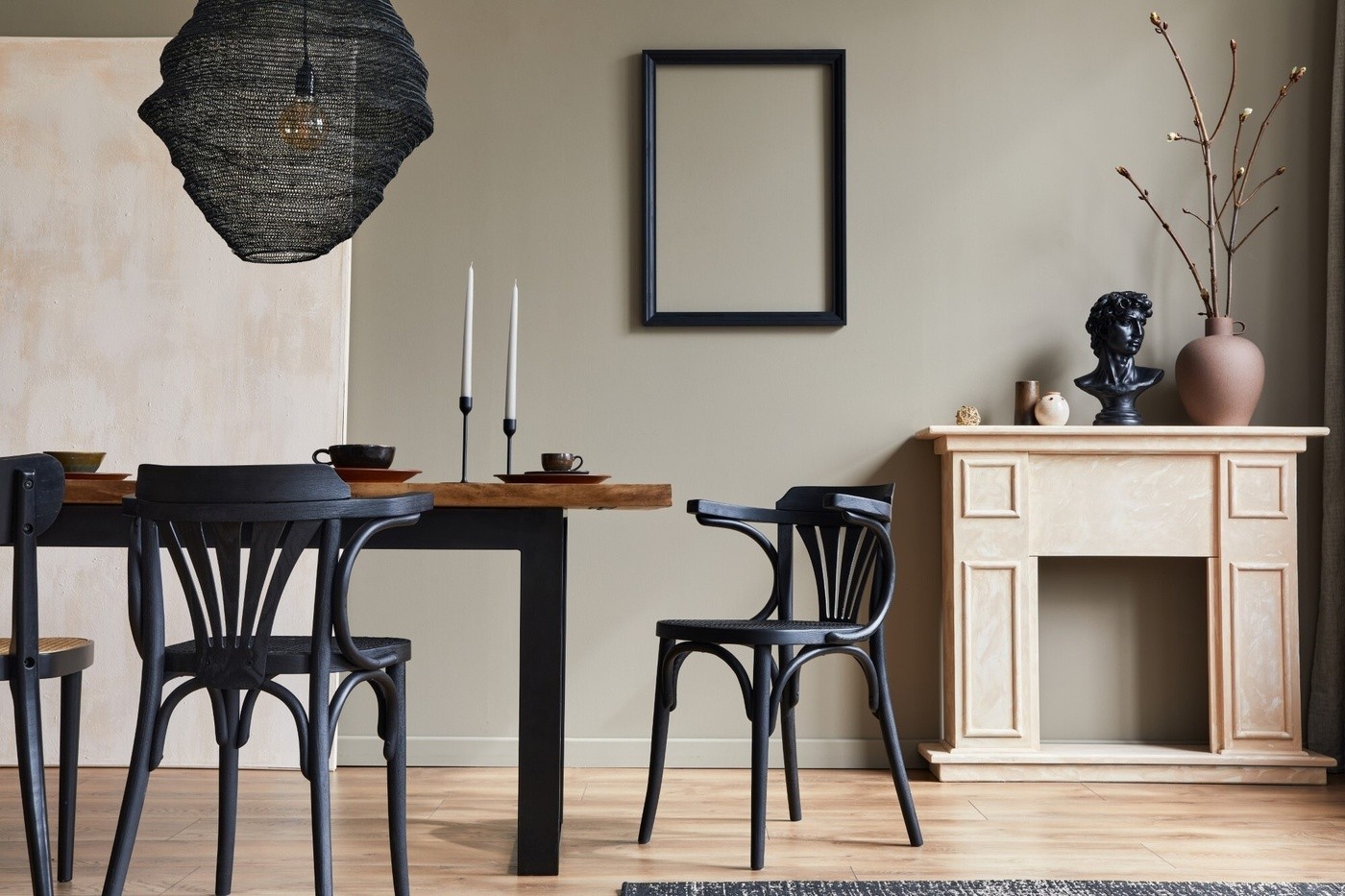 A small statue is a beautiful and effective way of adding a touch of sophistication to your mantelpiece.
You can then complement it with other items that are either taller or shorter, such as some candles or---why not? ---even some books to reinforce your passion for the classical world.
14.

Break the symmetry consciously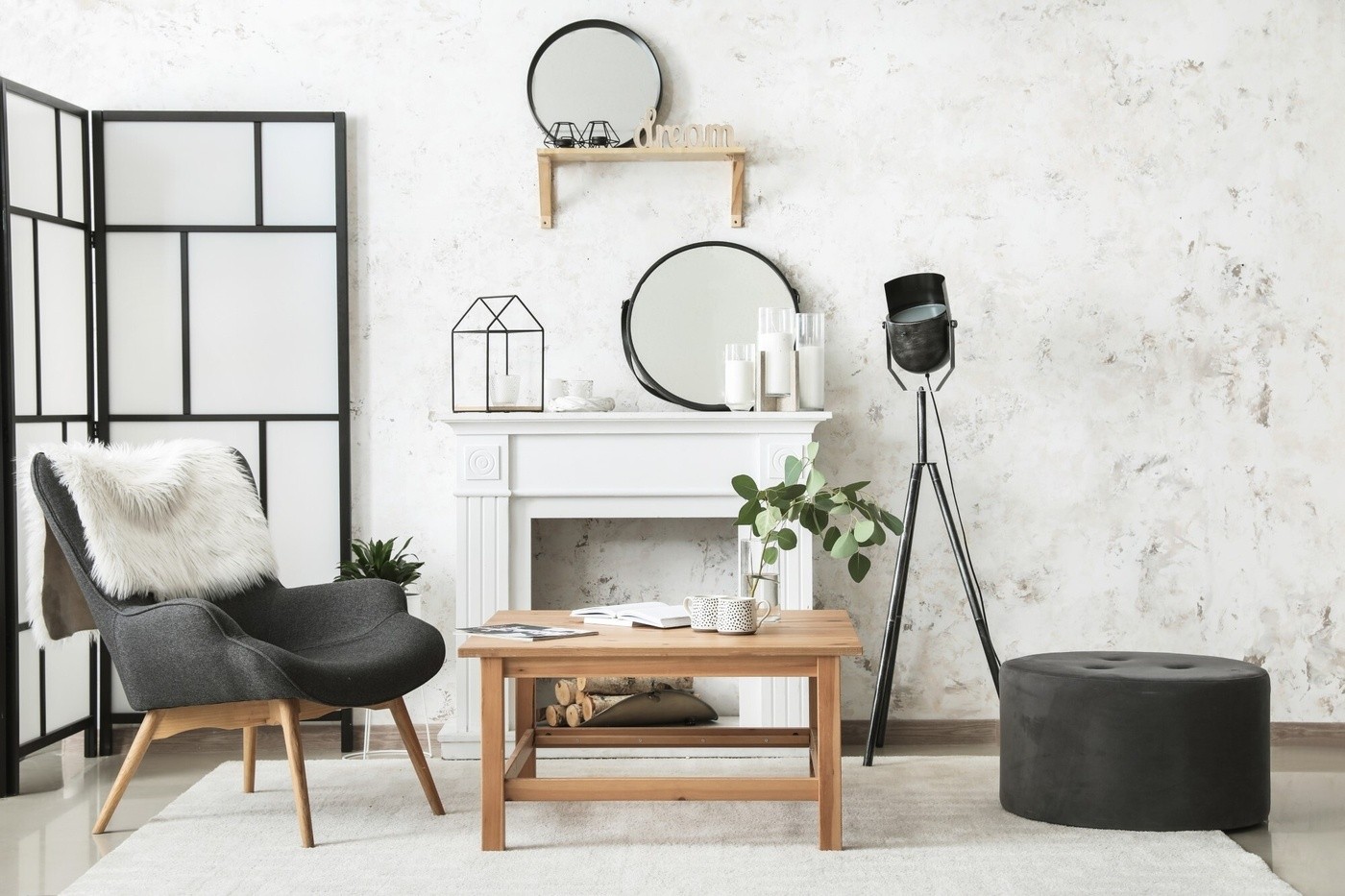 As they say, you've got to know the rules in order to break them.
The symmetrical tricks that we've shared at the start of this article are still the safest option for a balanced result. However, if you prefer a more contemporary approach, you can be brave and break that symmetry.
This doesn't mean creating a messy mismatch of items, though: you should still aim for a pleasant composition.
For example, instead of having the larger element (like a mirror, artwork, clock, or frame) in the middle, you could have it on one side and complement it with smaller mantel décor on the other.
15.

Consider changing your mantel décor to match the seasons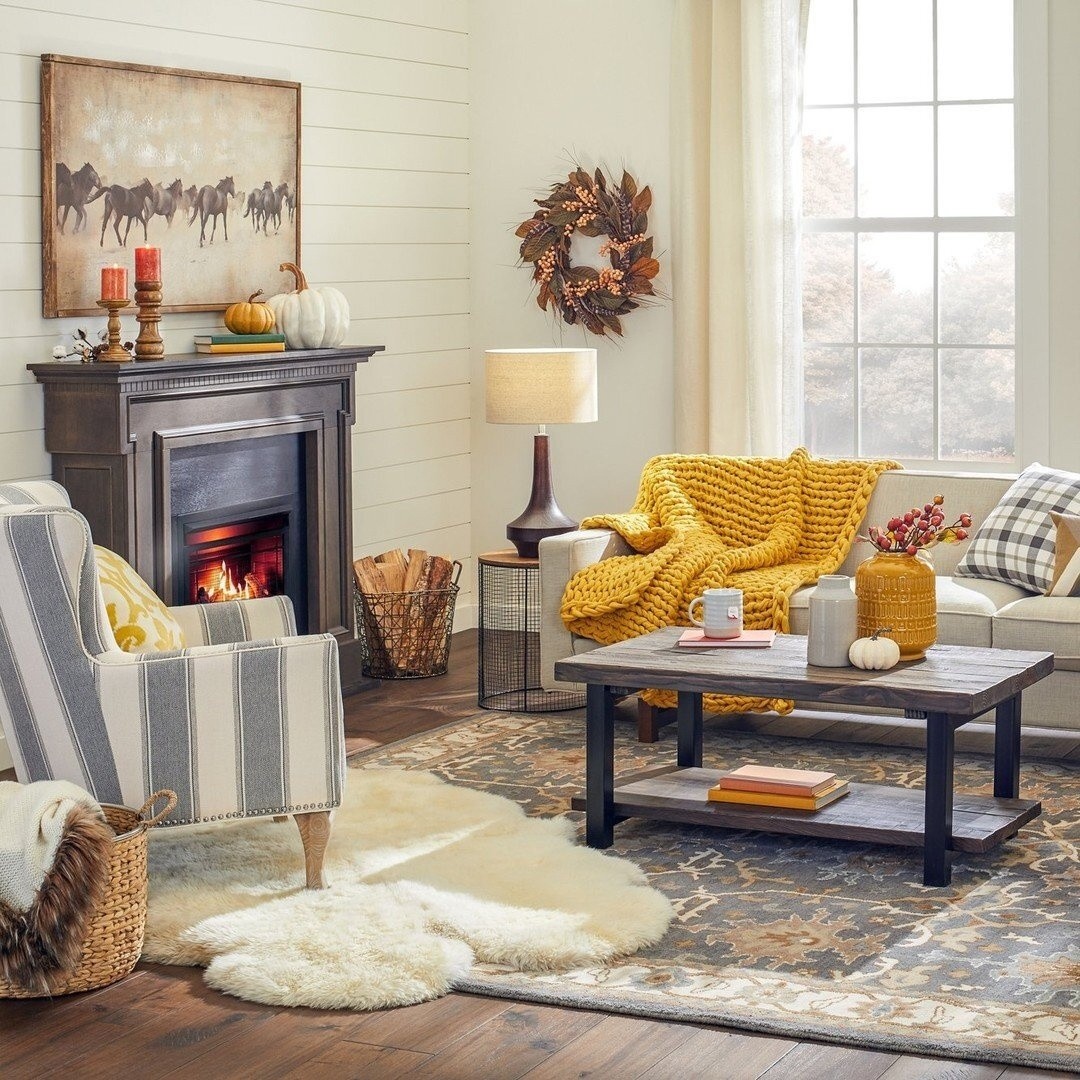 Do you get the refurbishing bug every few months? If so, the thought of sticking to the exact same mantel décor all year round might feel a bit uninspiring.
Then why not bring nature inside your home and fully embrace each season by tweaking it every three months or so?
You could consider keeping the main focal element consistent (whether that's a clock, a picture, or something else entirely) and only rotating your smaller ornaments.
For example, adding a couple of pumpkins and candles in orange rather than traditional white was enough to give this room a charming fall vibe.