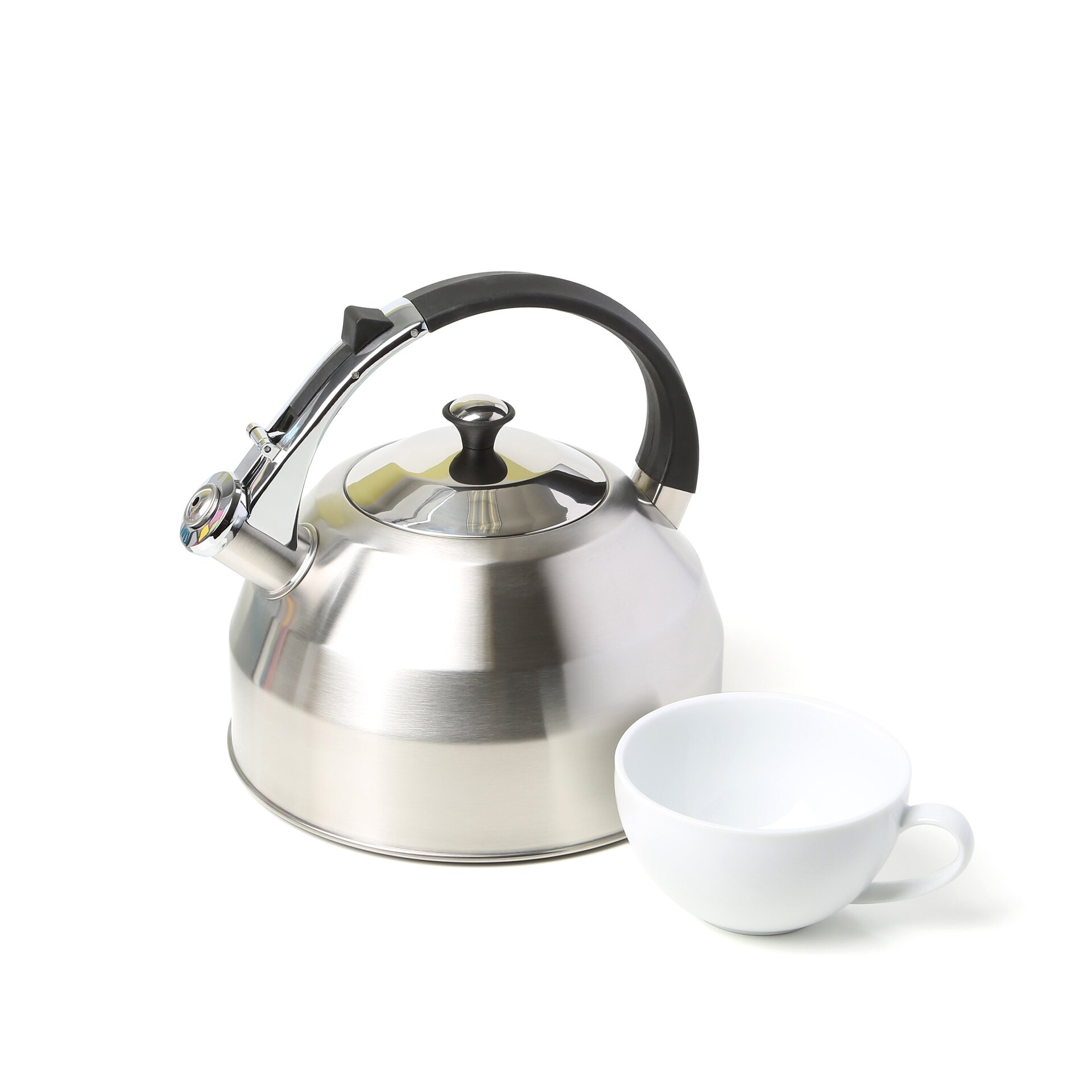 Panoramo 3.7-qt. Whistling Tea Kettle
Cool contemporary 3.7-quart kettle of stainless steel with an aluminium capsulated bottom. It has an ergonomic high arched handle with a black plastic cover, a steel lid with a tall round plastic knob, a loud whistle. It has to be hand-cleaned.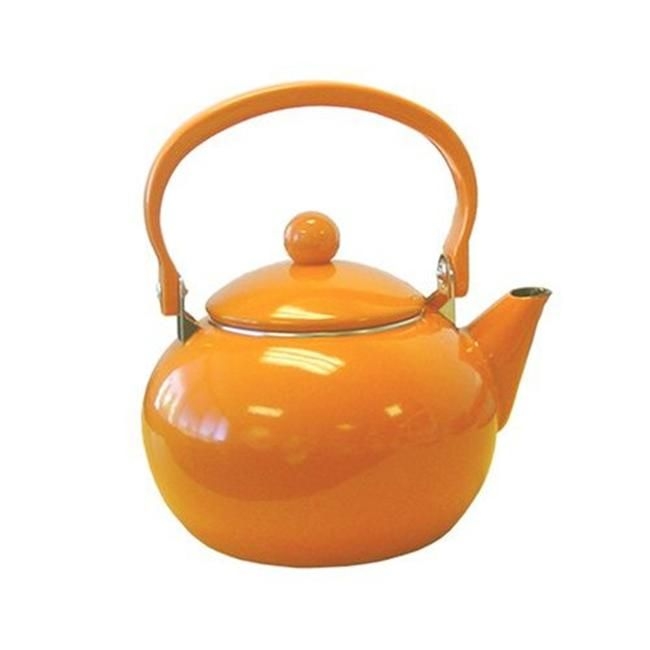 Calypso Basic 2 Qt. Harvest Tea Kettle
Nice-looking traditional kettle working on all types of stovetops. It's made of stainless steel with a vivid orange coating. It's round, has a short tapered spout, a big lid with a ball knob and a large C-shaped handle with an orange plastic cover.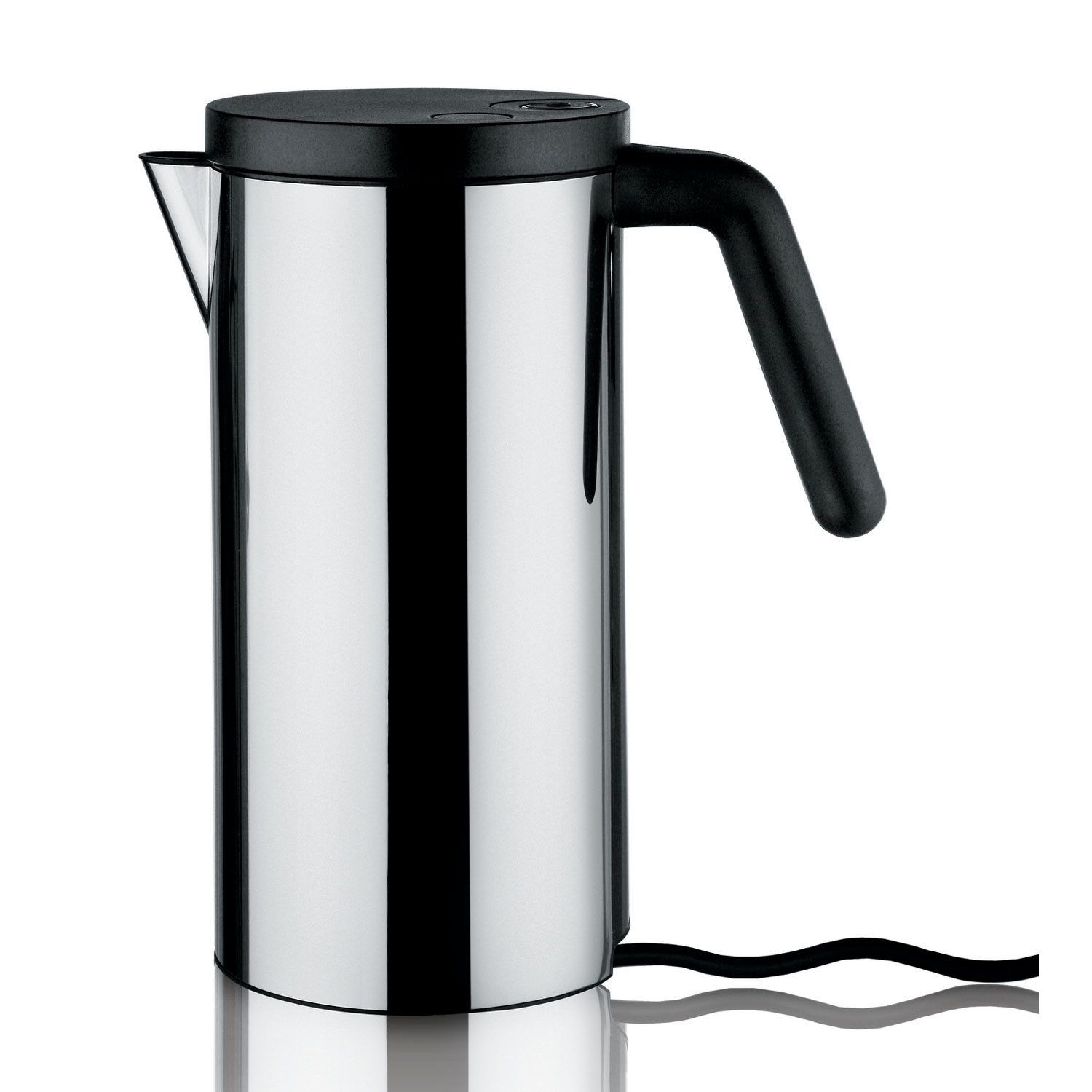 An electric water kettle with a minimalistic, modern structure. The sleek, round edges of the kettle are made out of stainless steel, and the top of the kettle is fitted with a handle which does not get hot during use.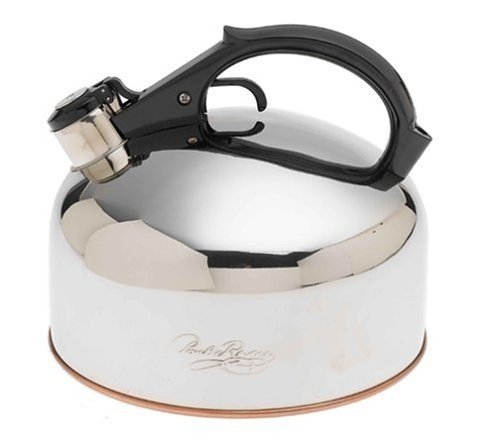 Whistling tea kettle made of stainless steel. It is modern and stylish at the same time. It has a black plastic handle and a name of its creator engraved on one side. It enables you to boil water in a more traditional, non-electrical way.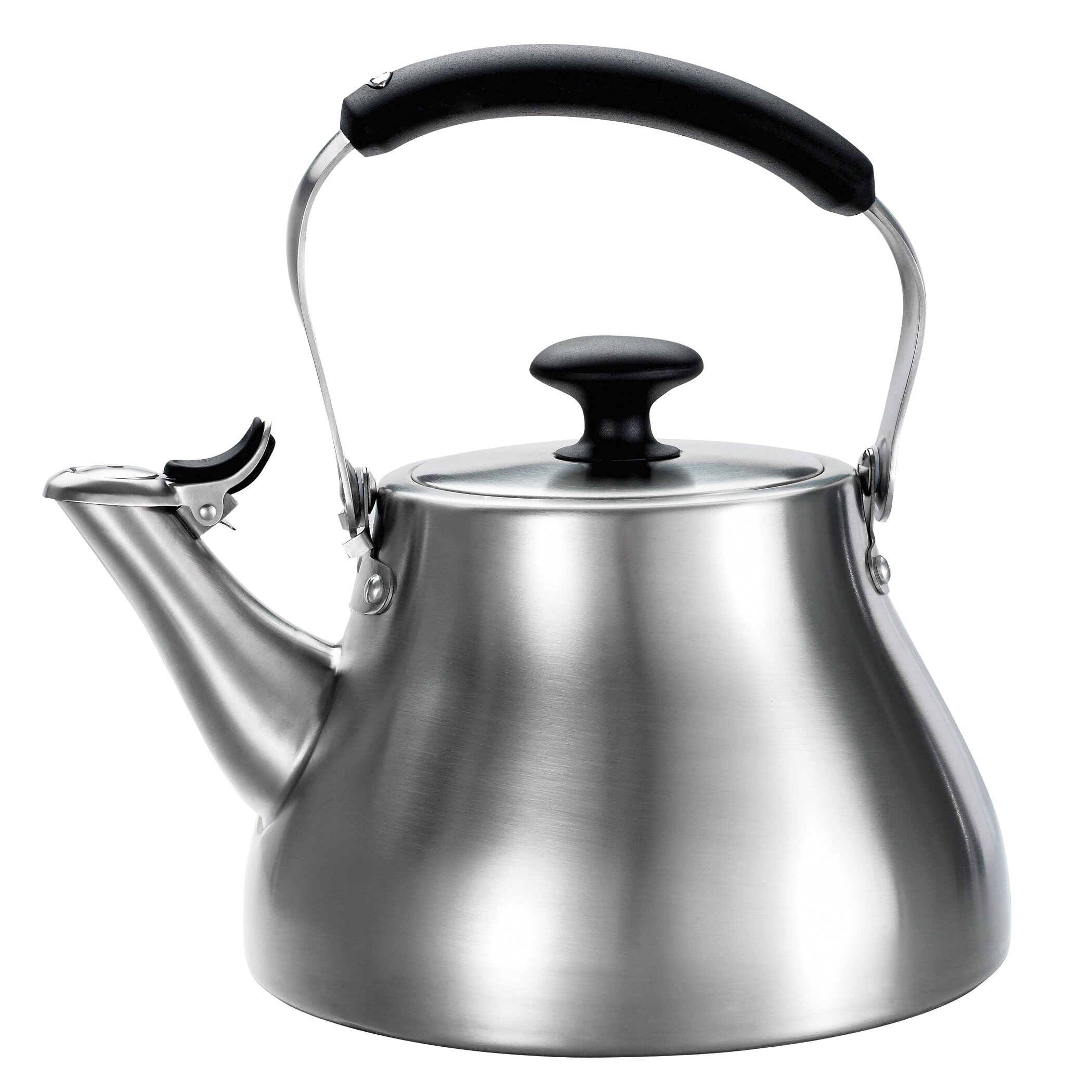 Made in USA, this brushed stainless steel classic kettle is a nice mix of solidness and style. Its large lid opening makes filling and cleaning more convenient. Seamless, high-grade steel protects from rust, providing a long-lasting durability.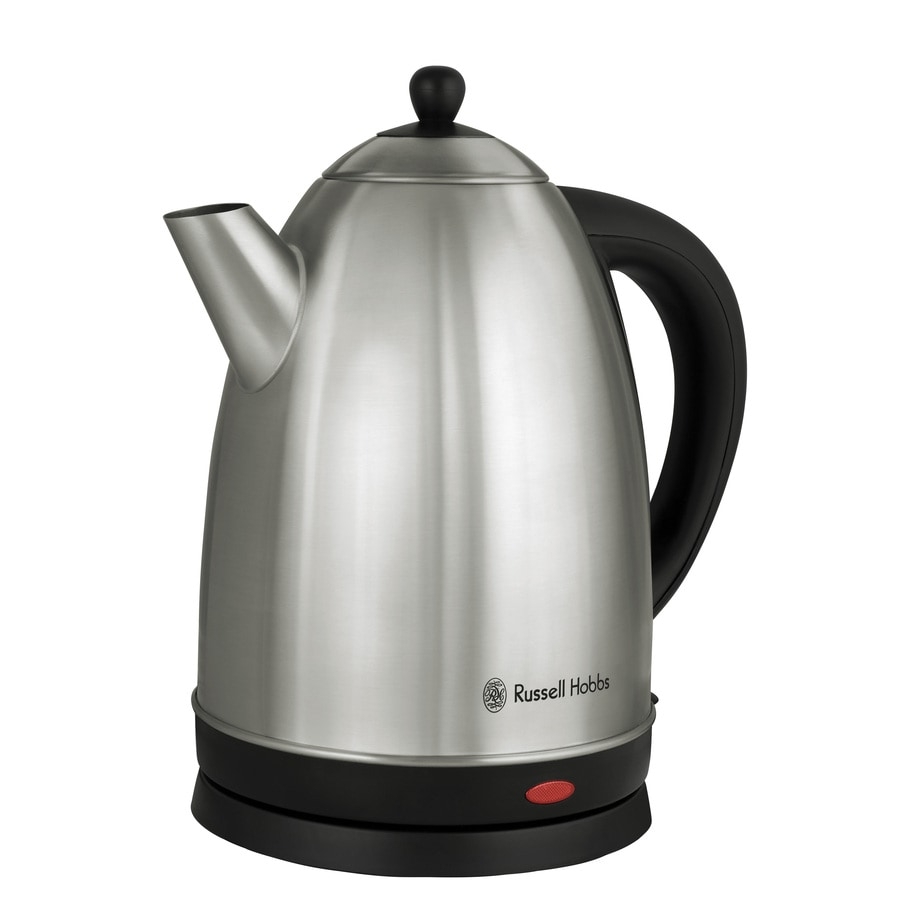 Elegant and very practical electric kettle made of steel. It is very nice and well executed. There are kettles in various capacities.She boils water quickly and long maintains its temperature. Just check it by yourself.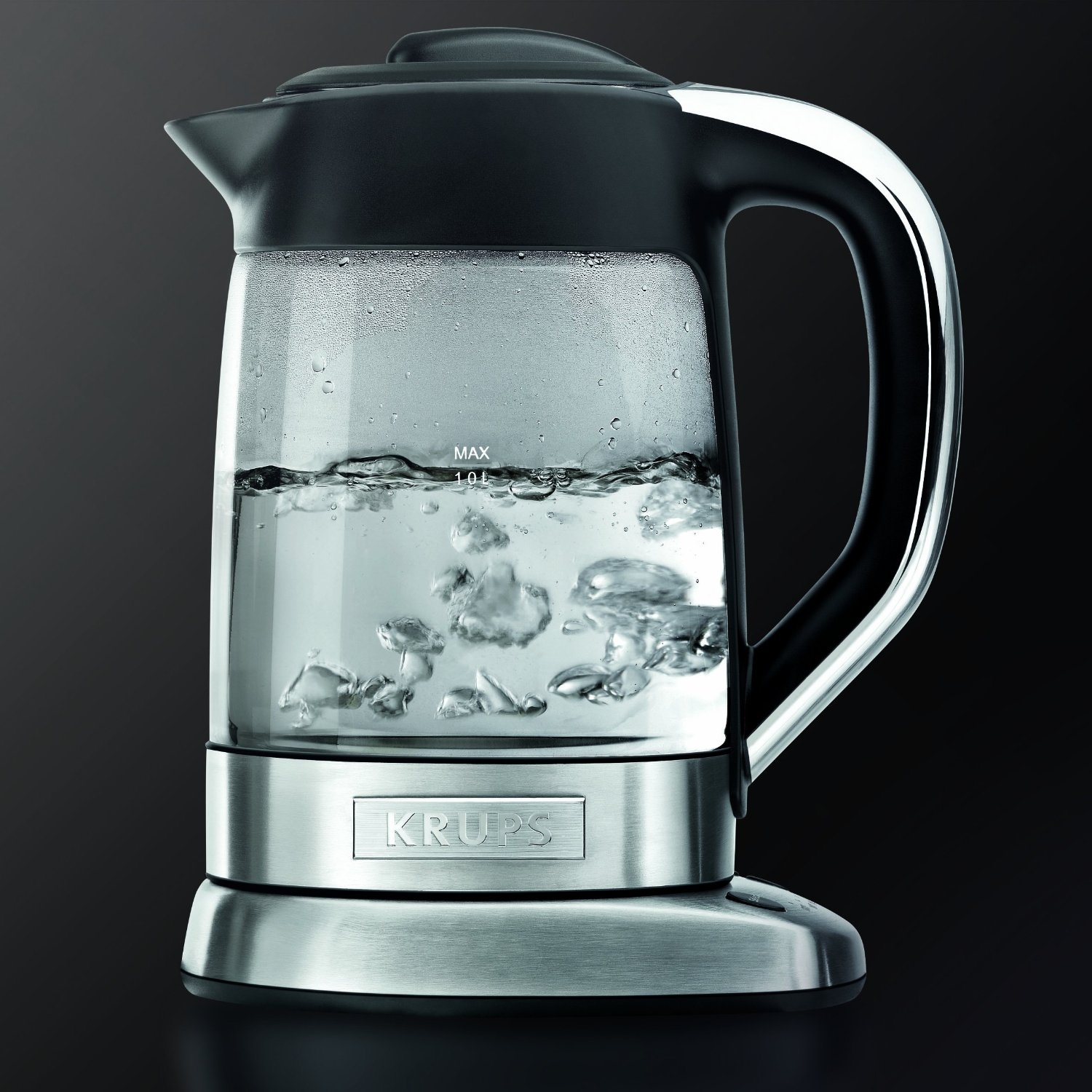 Beautiful, stylish and very designer kettle. It is transparent, which makes it very interesting and attractive looks. Well presented. Its principal reservoir is transparent, but there are also elements of silver steel.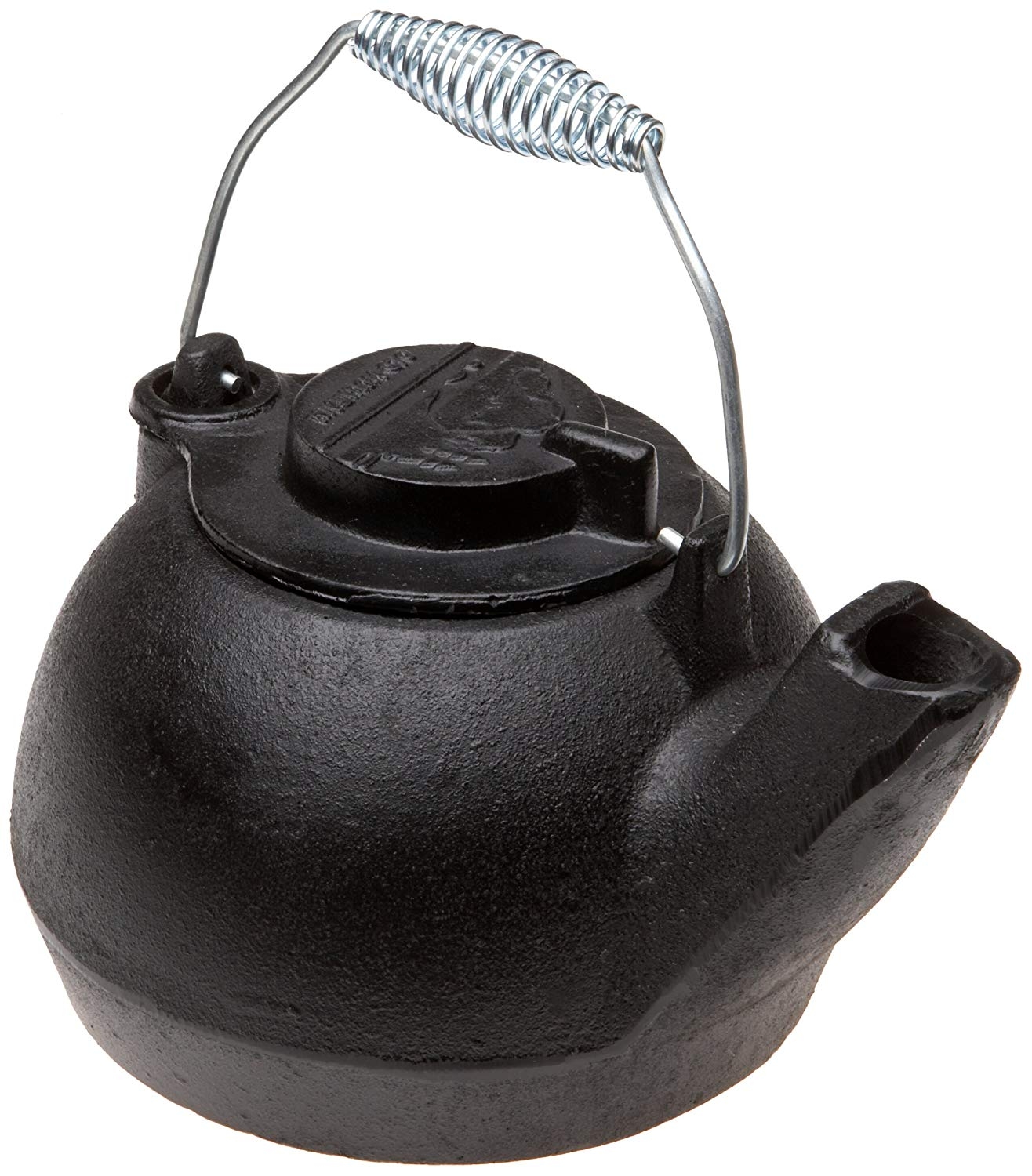 With the spiral bail handle and the cast iron structure this tea kettle is the perfect choice for when you need to opt for true durability and something that will withstand yeatrrs of heavy duty use in your household.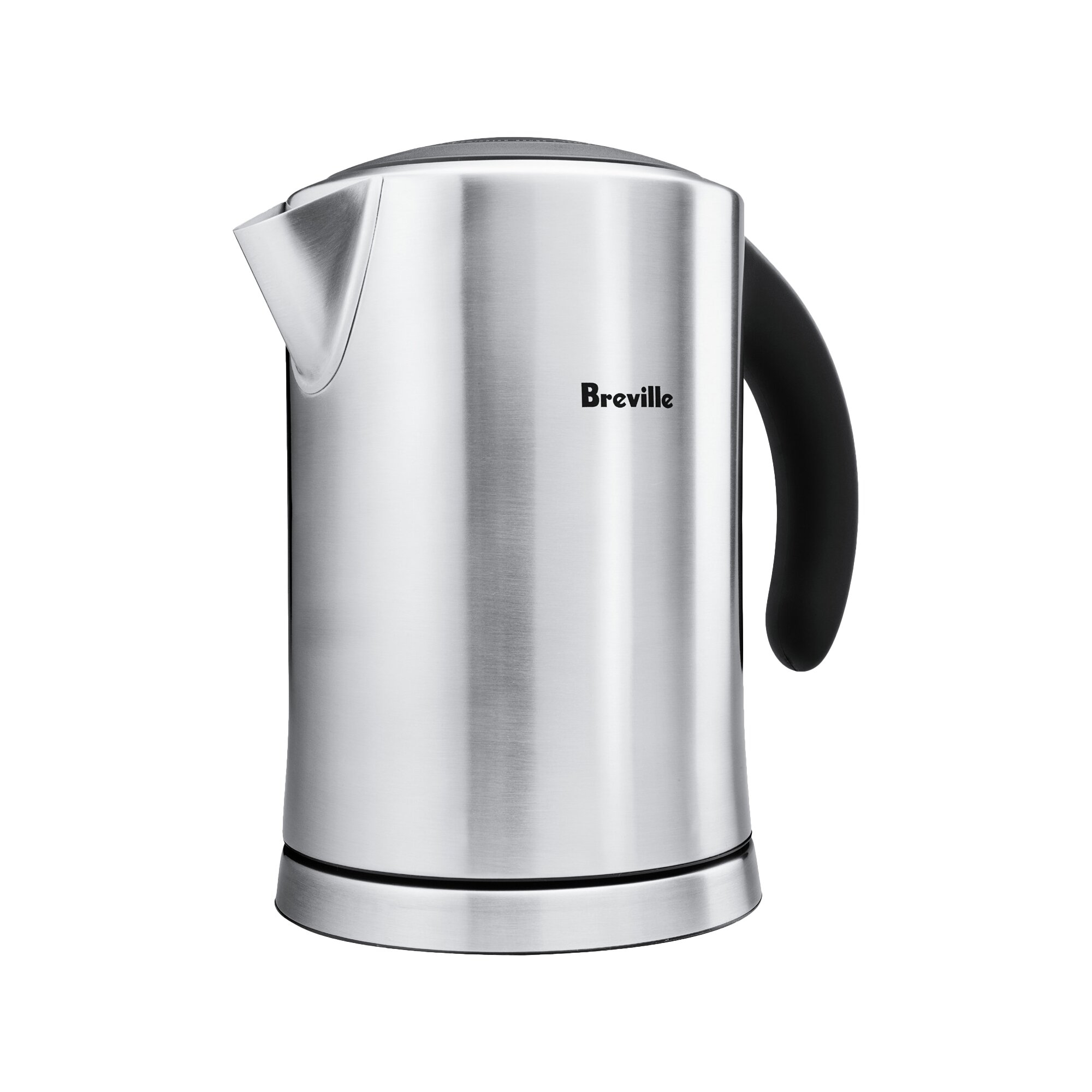 Silver, steel electric kettle. Its capacity is 1.7 liters. This allows you to successfully prepare tea for their guests without worrying that this tea for someone runs out. Kettle looks very nice and well presented.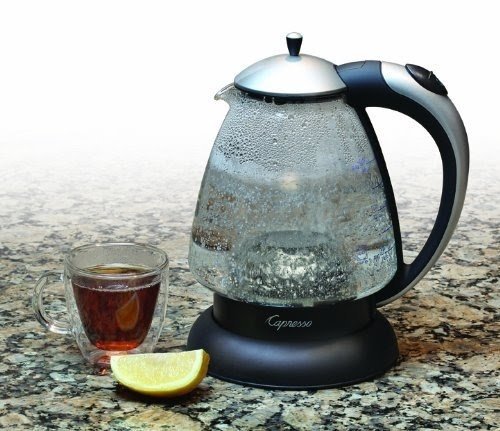 Cordless water kettle. Concealed heating element. The transparent structure with a minimum and maximum of meanings . Streamline shape and unusual design. Automatic shutdown after boiling provides security and convenience.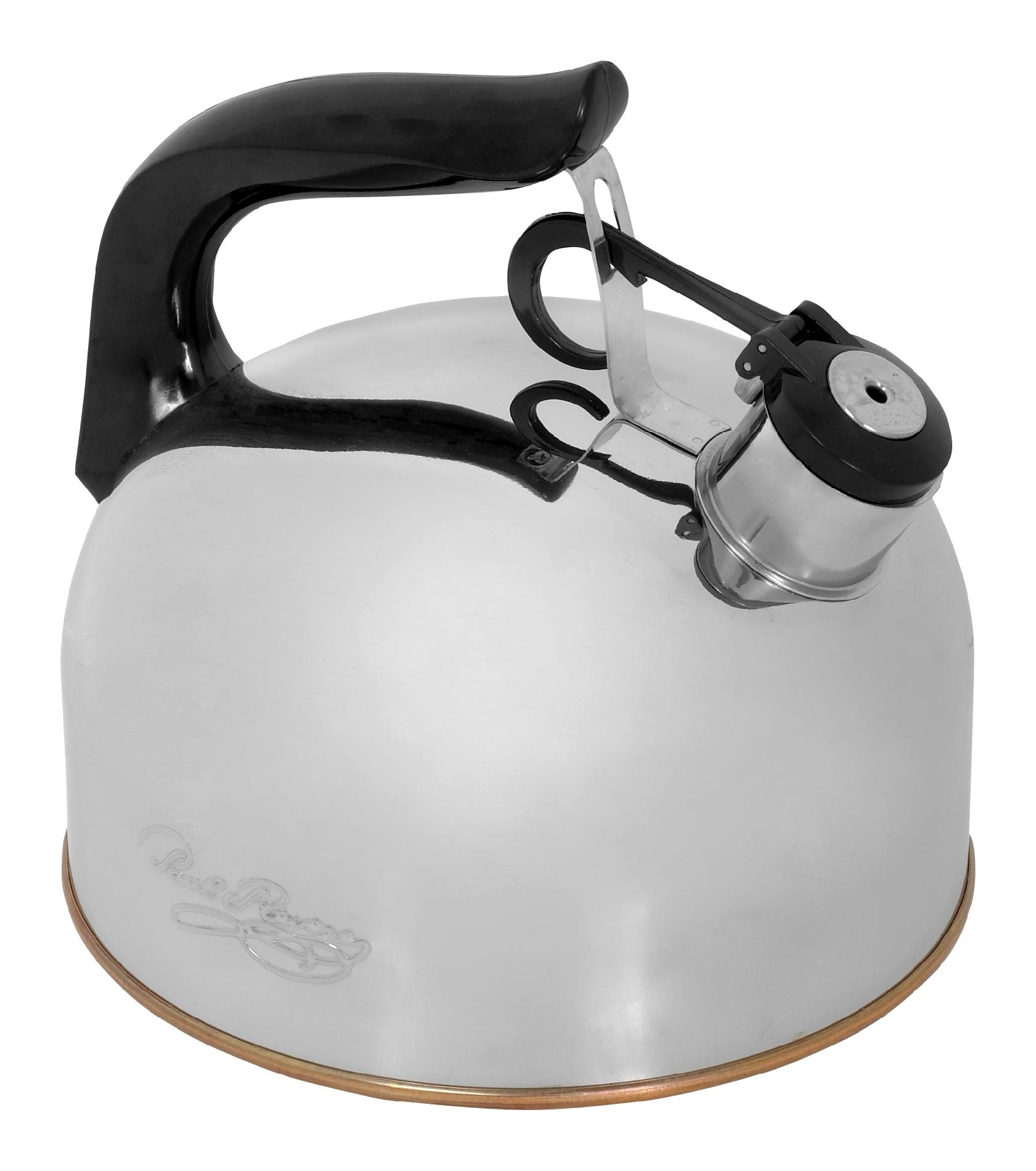 If you're a fan of tradition, this amazing whistling tea kettle will surely be your top choice with the strong and durable construction and the versatile finish that offers you great and problem-free use for many years to come.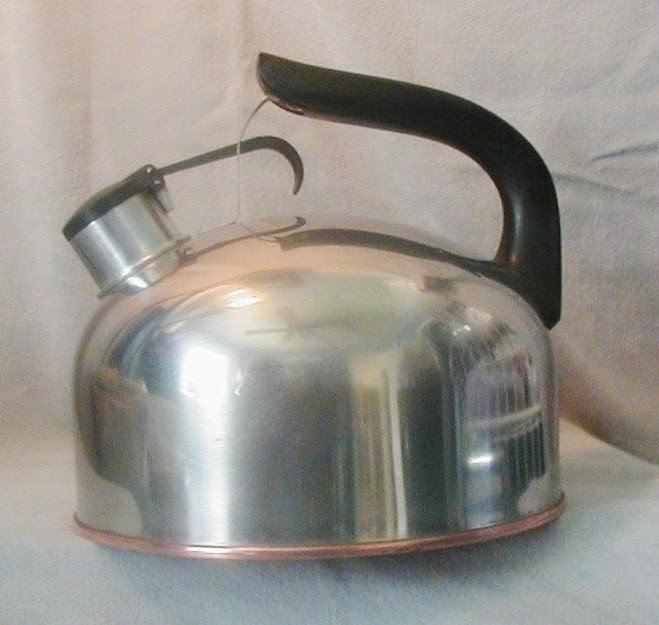 Vintage Revere Ware 2 Qt Copper Bottom Stainless Steel Tea Kettle USA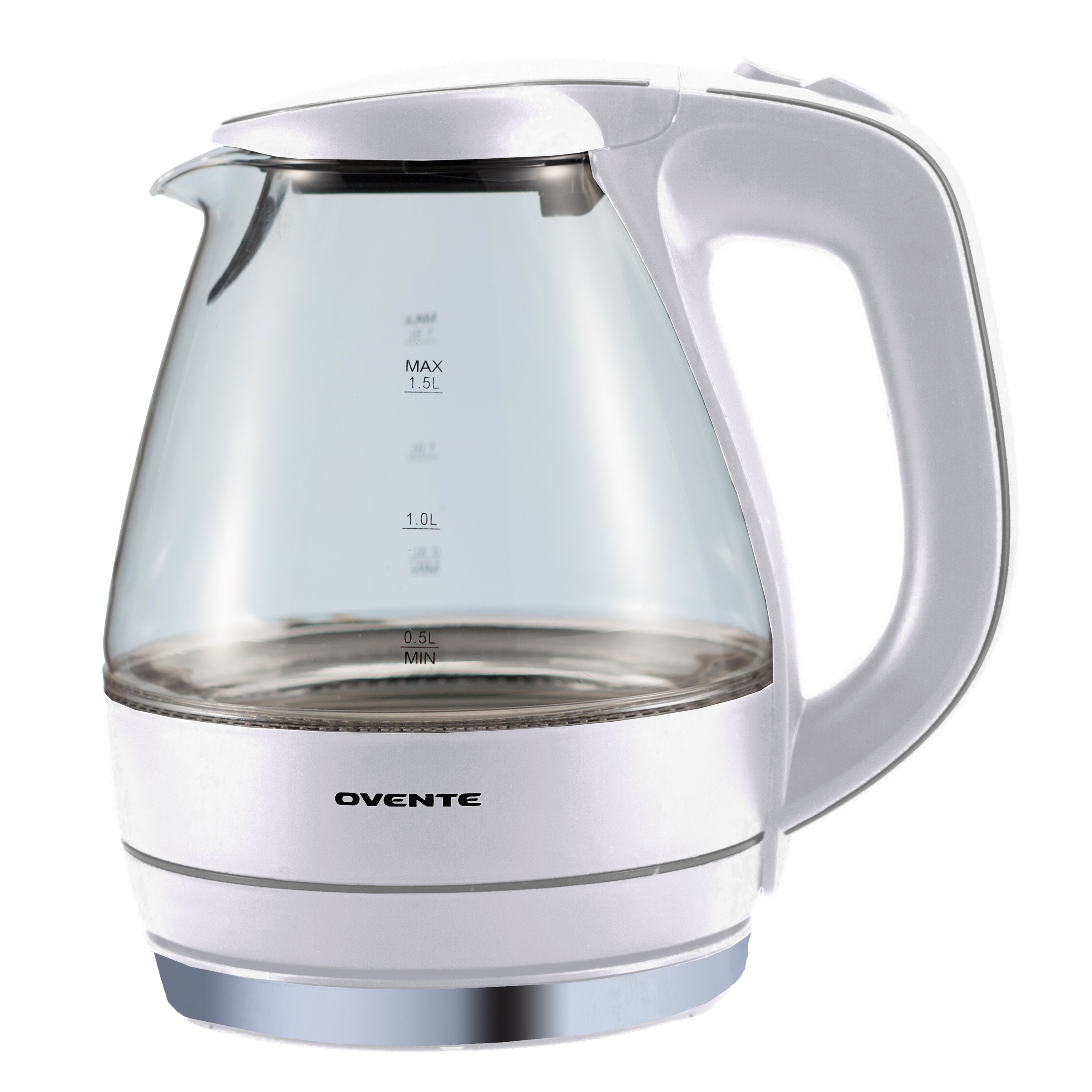 1.59 Qt. Electric Tea Kettle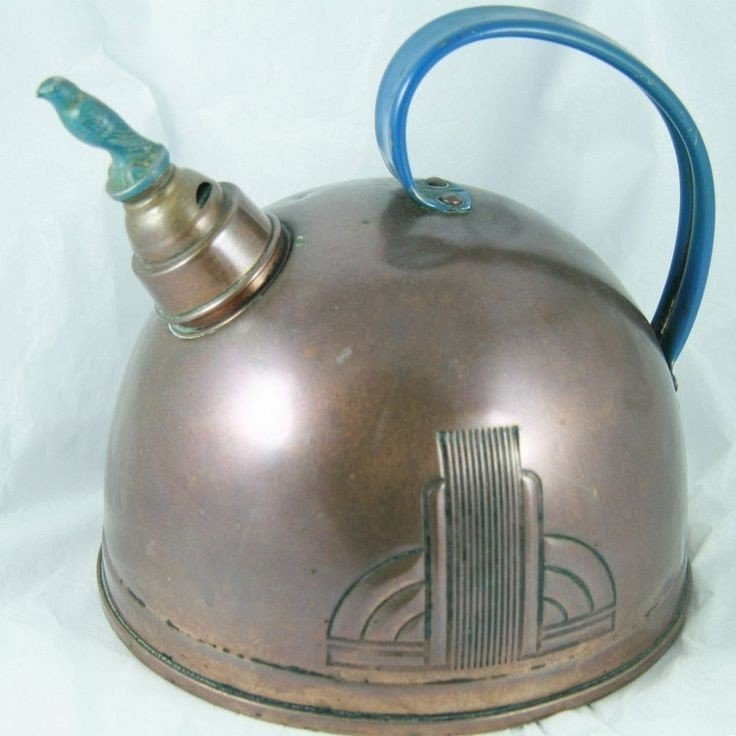 ... Tea Kettle with Bird Whistle Art Deco Design Riveted Made in USA SOLD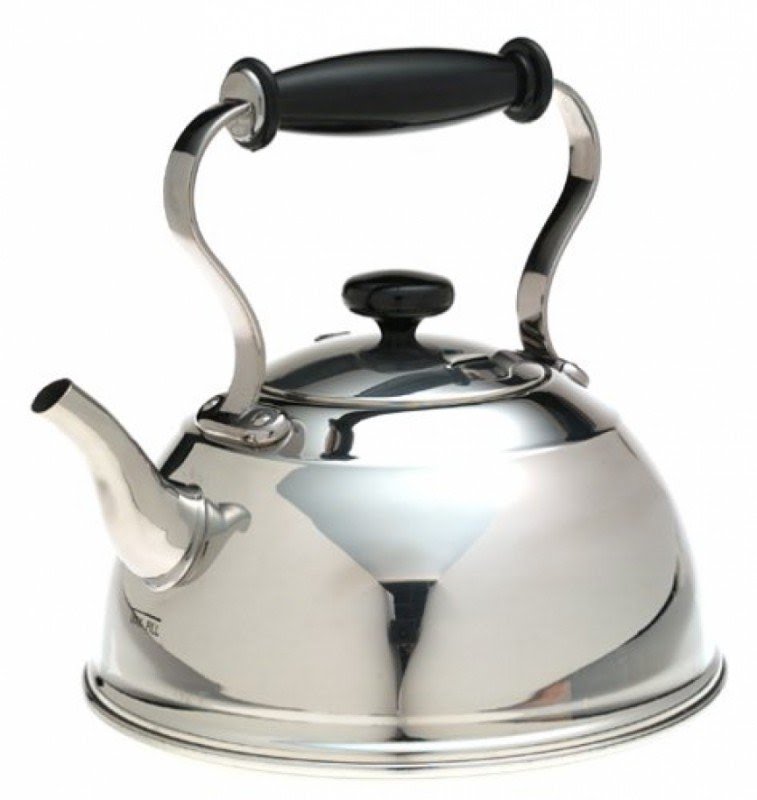 This polished chrome tea kettle is made of high-quality materials, representing style and solidness. It embodies the best features of vintage design, which will for sure enchant the fans of this style.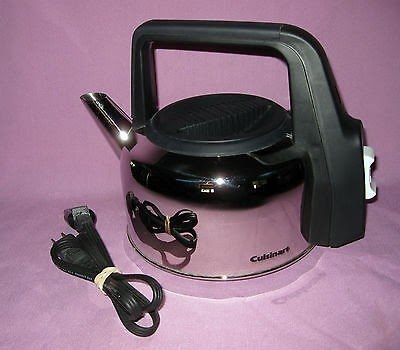 CUISINART Stimulating TEA KETTLE, STAINLESS, 1.75 Qt, #AEK-1LC, EUC, MADE IN USA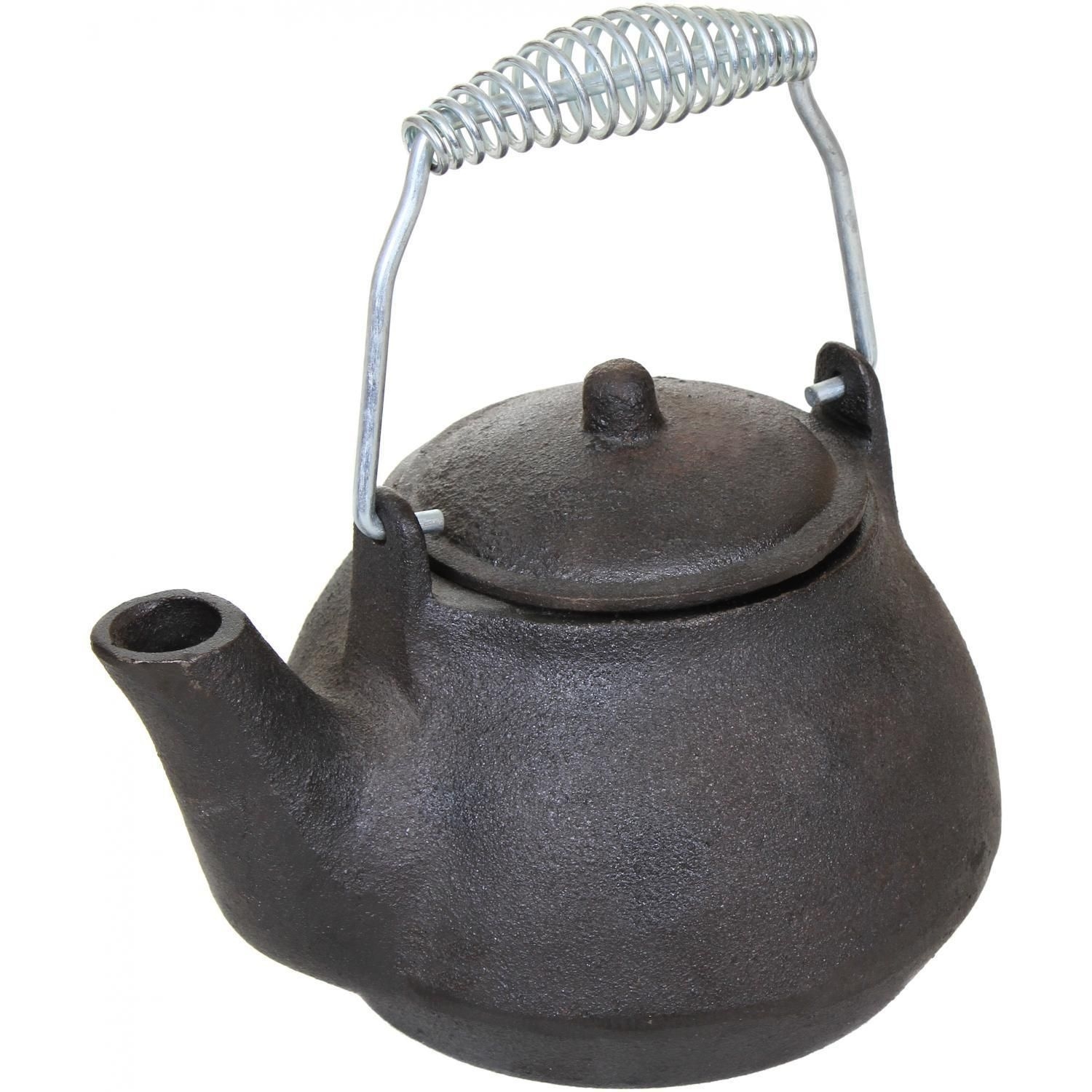 Cajun Cookware 1-quart Seasoned Cast Iron Tea Kettle - Gl10499s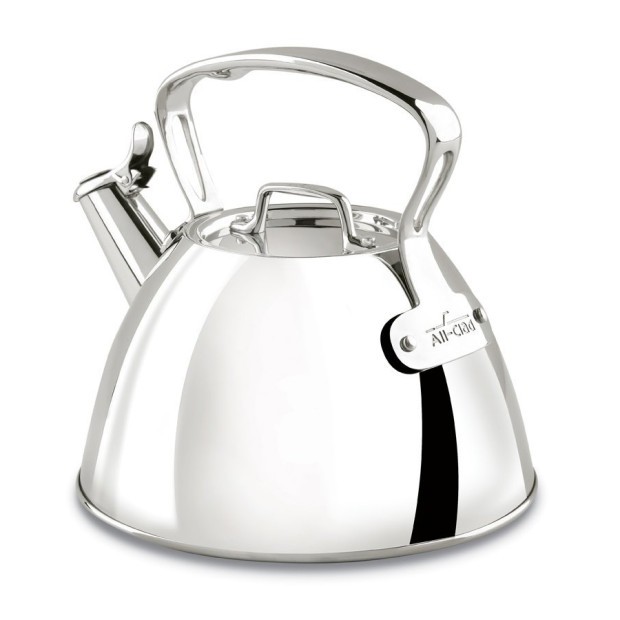 Aesthetic & Efficient Specialty Cookware Tea Kettle in Silver Finish made of quality stainless steel. Features wide, flat bottom, and a tight-fitting lid with secure riveted handle. When water starts boiling, the kettle whistles to let you know its work is done.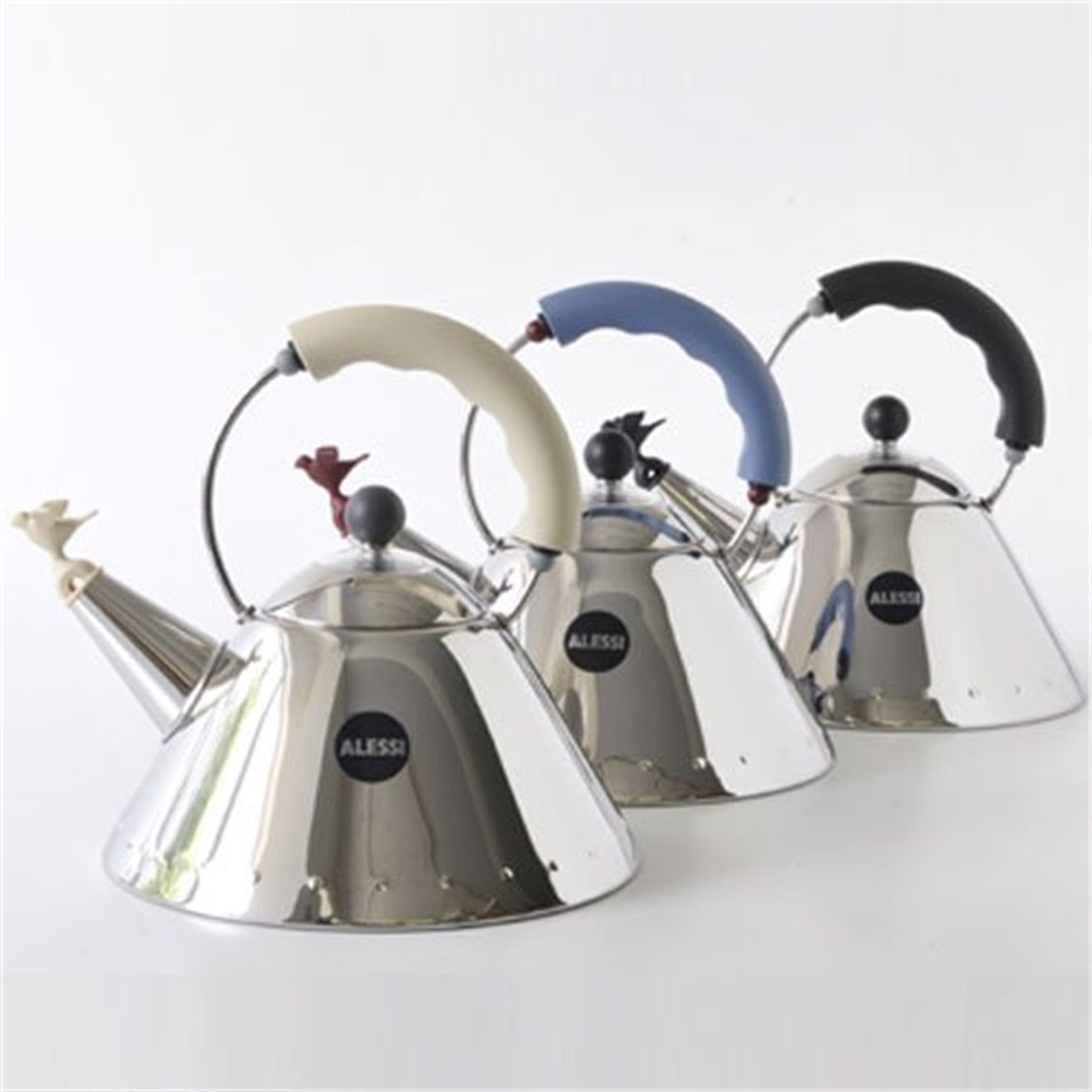 This kettle has got a bird whistle and is available in four colors: blue, white, ivory and stainless steel with black accents. It is adorable and perfect for your everyday tea and coffee.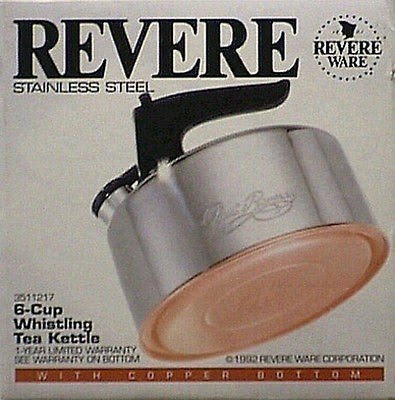 T2eC16N,!)8E9s4l6cB,BR987vkhqw~~60_1.JPG?set_id=880000500F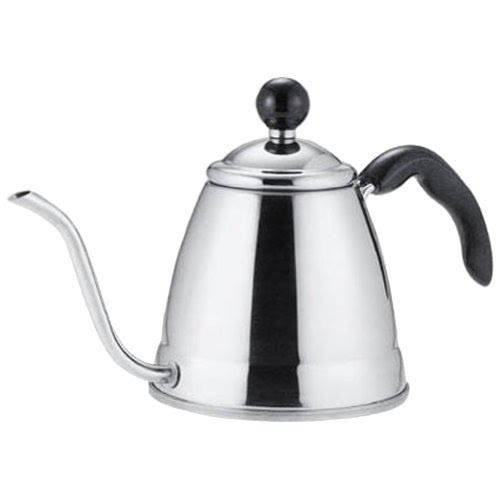 This drip pot is perfect for those who prefer making tea and coffee using drip method. Made with stainless steel with beautiful and shiny finish. Handle always stays cool and is extremely comfortable. Also, you don't have to worry about overflow.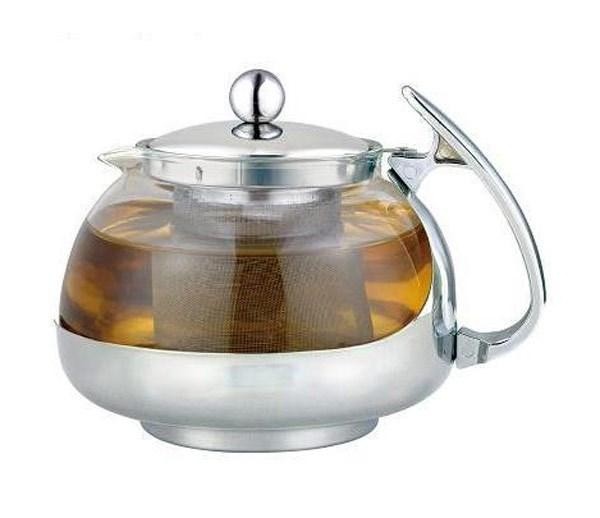 This unique teapot is made of stainless steel and tempered glass. It is an extremely stylish and very practical by what your favorite tea can be always at your fingertips.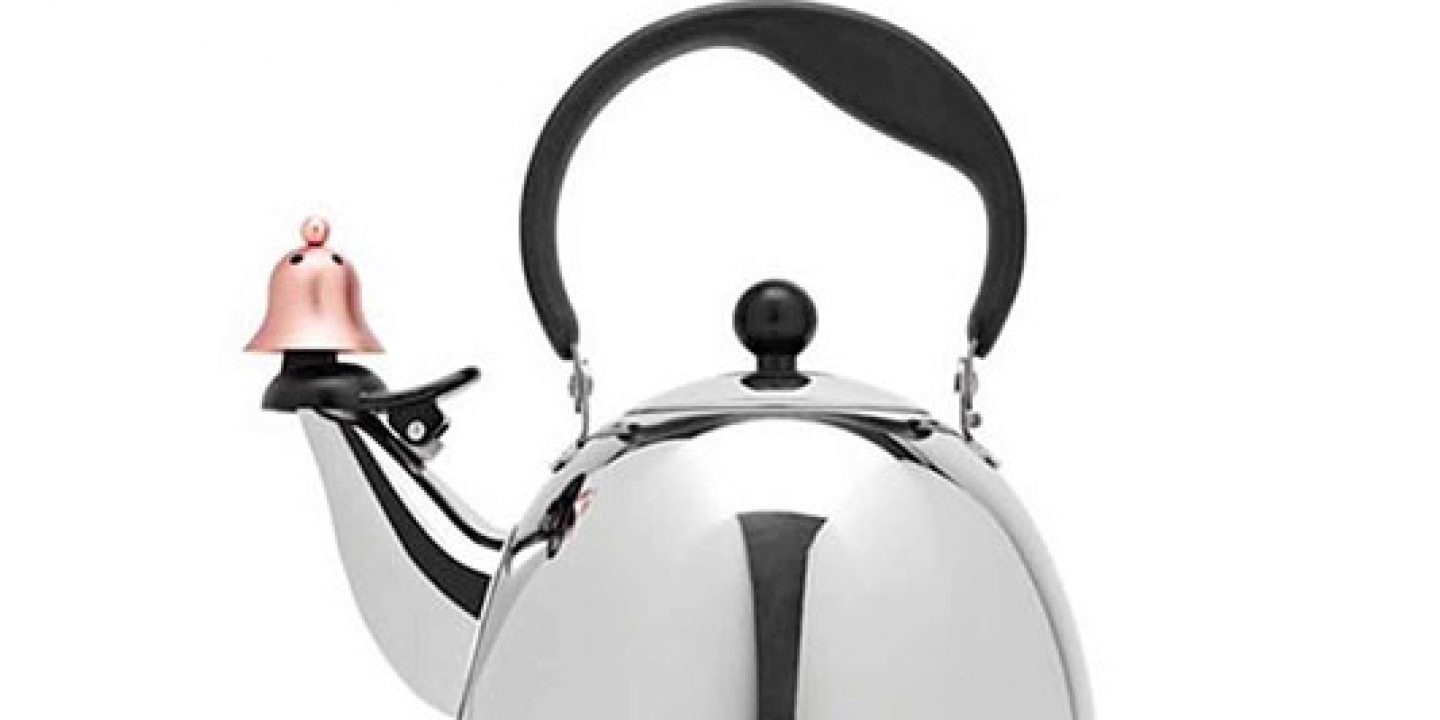 JCP Tea Kettle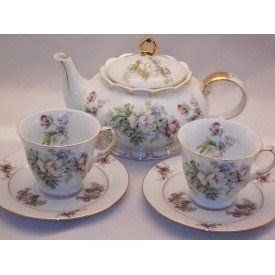 ... Tea Set for Two Includes Tea Pot & Two Cups & Saucers , Made In USA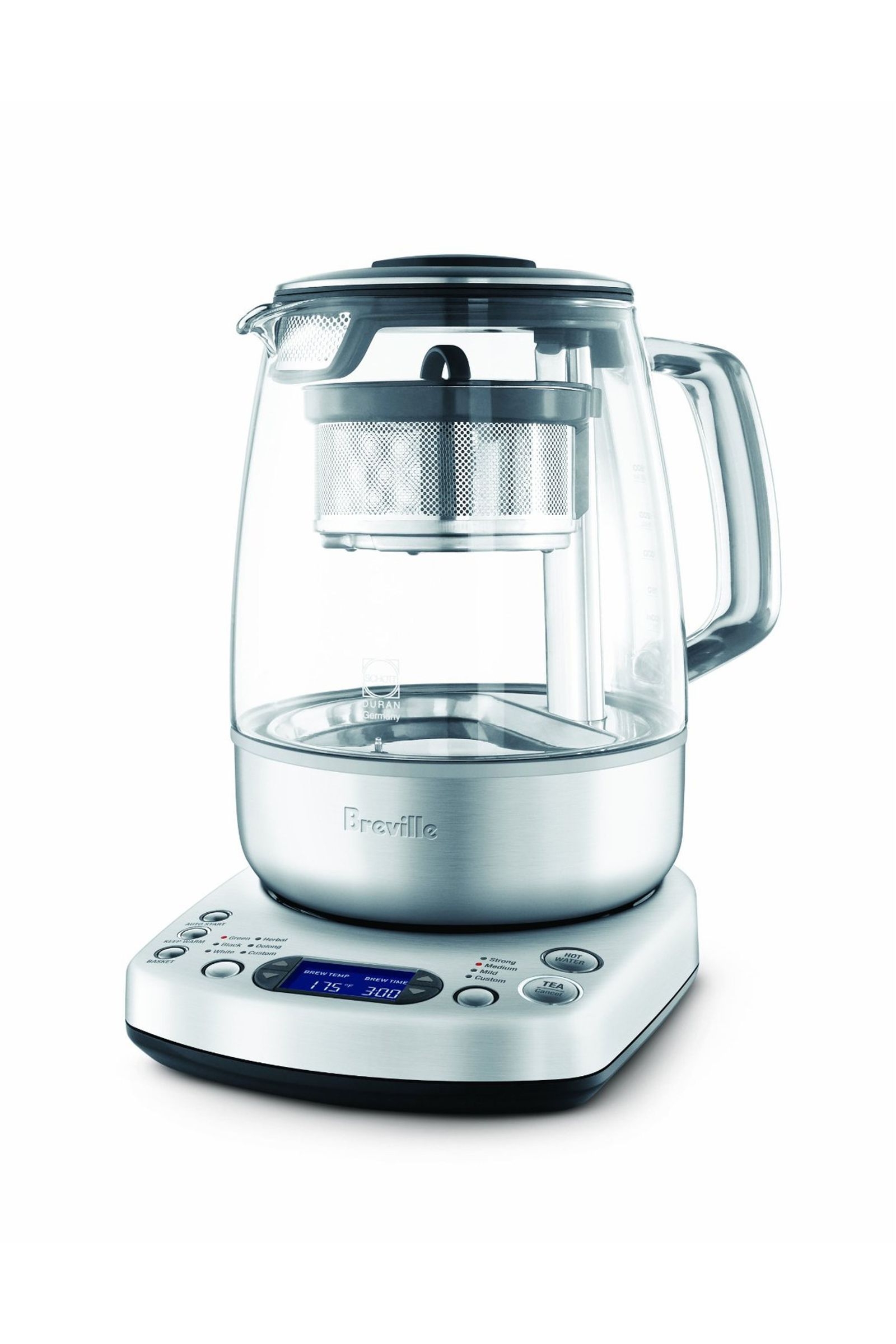 Revolutionary tea maker. The fully automated basket moves up and down delicately mixing leaves. Variable temperature control. Tea maker keeps heat for 60 minutes. The perfect gift for the gourmet tea.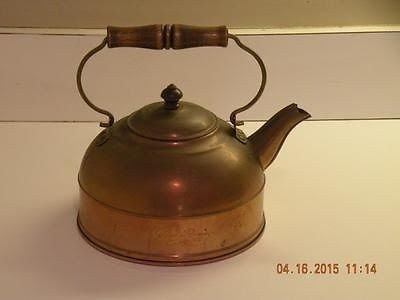 Glorify Ware Paul Revere Copper Tea Pot made in Rome , NY USA 8" x 8" tea Kettles
Ordinary tea pots are similar to each other, but this all black kettle stands out - it might have been a designer's product. It's round, with plain matte charcoal black finish, and its thick handle boosts its practicalness.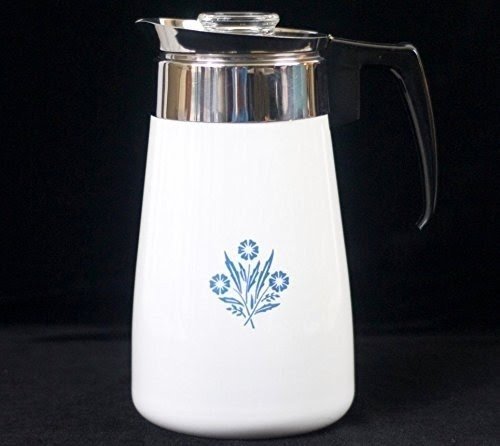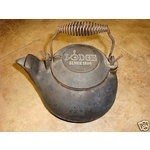 eBay Image 1 VINTAGE LODGE 1896 CAST IRON TEA KETTLE POT 2TK2 RARE!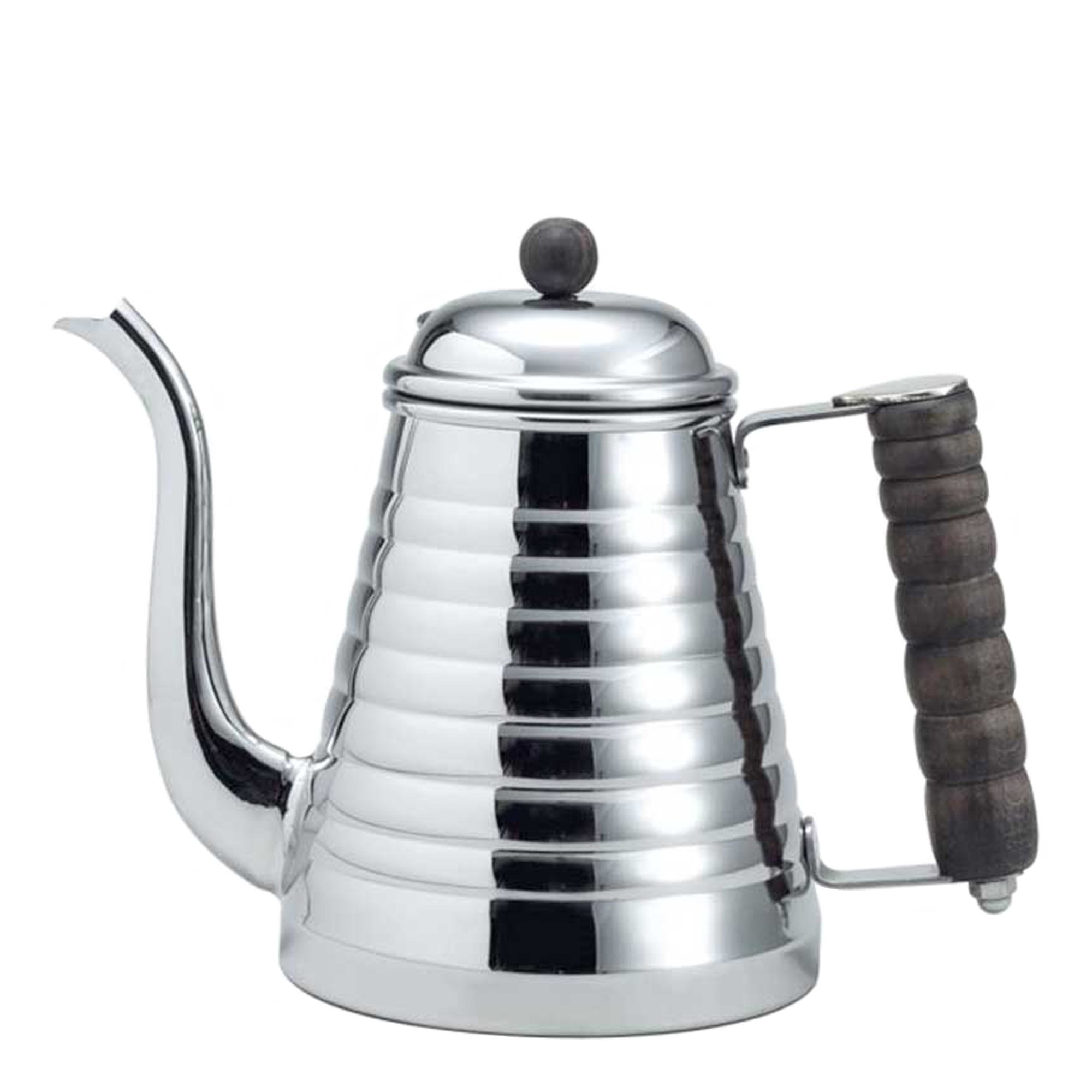 Elegant, almost to a fault, the craftsmanship is top shelf, rivaling modern day silver smithing standards in both design and workmanship. The wood handle and lid knob provide a sure grip. Can be used in conventional gas ovens.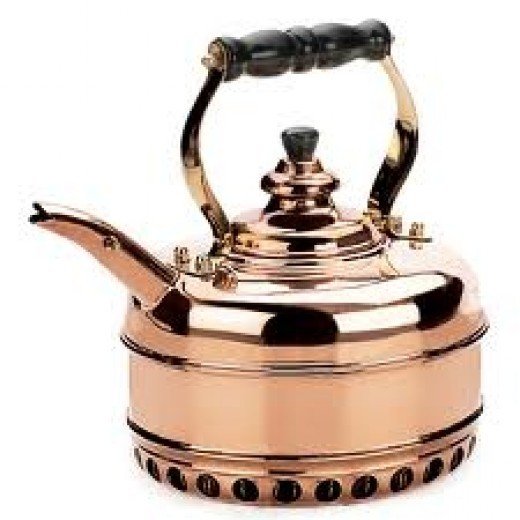 Stylish tea kettle in vintage style. It is made of high quality copper. Includes convenient handle to prevents burns. Handy gadget in any kitchen.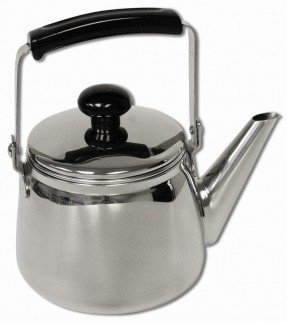 Tea For Two Kettle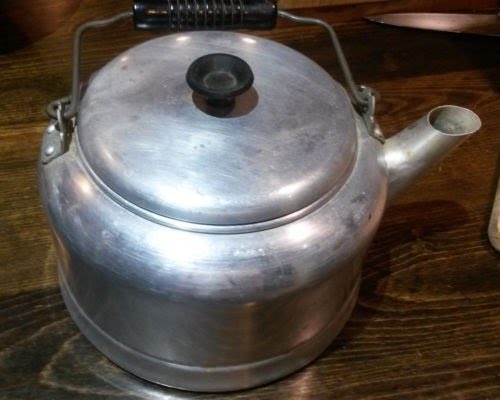 Tea Kettle Humidfier Comet the Popular Aluminum Made in USA 2 Qt Tea ...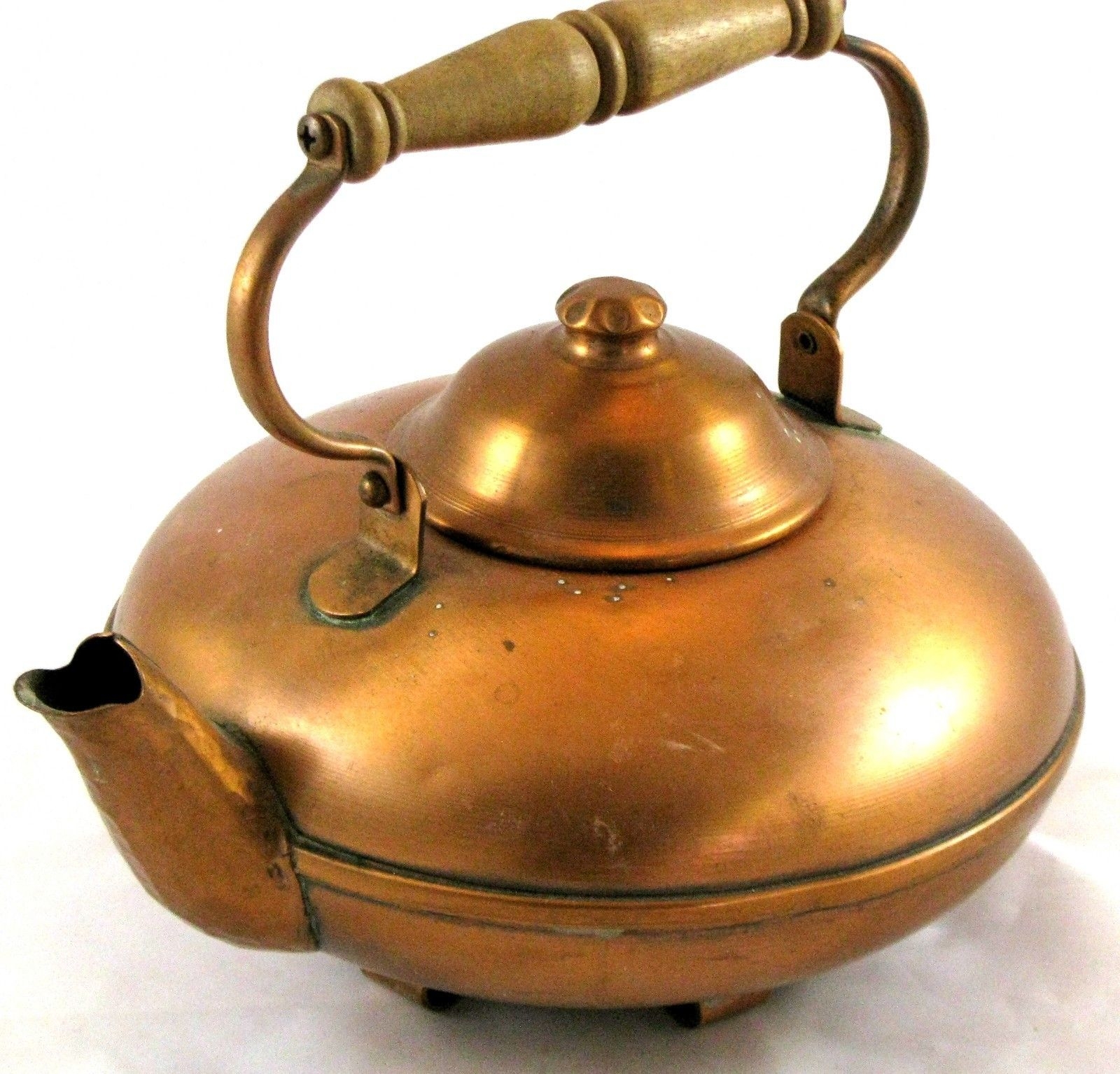 Small vintage Footed Solid COPPER TEA POT Kettle made in USA Wood Handle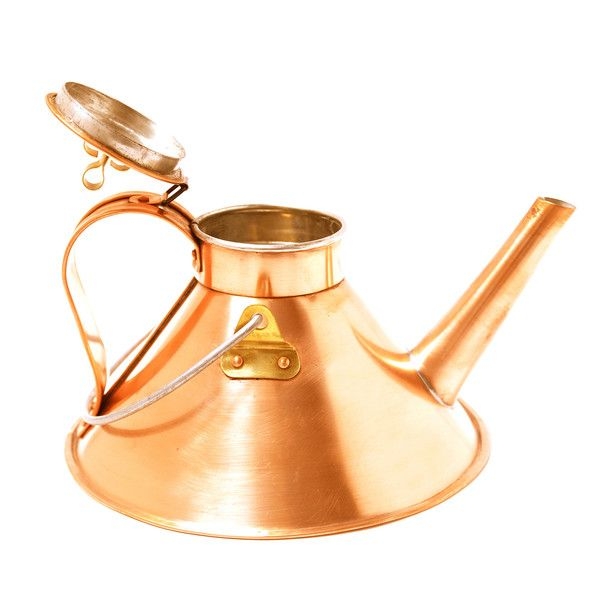 tea kettle free shipping made in usa kettle only $ 500 00 kettle ...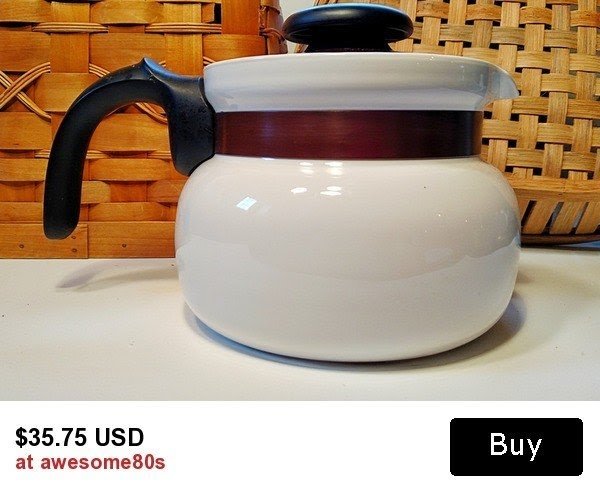 very cool 1980s retro Corning Ware teapot in Chocolate (brown and white)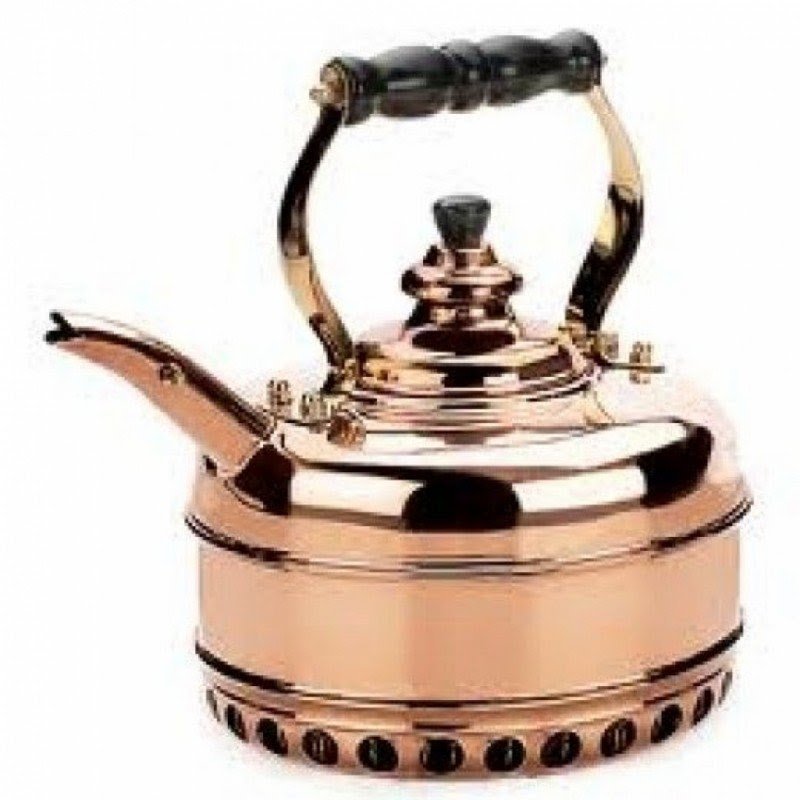 tea kettles made in the usa | The Simplex Tea Kettle: Near-crafted ...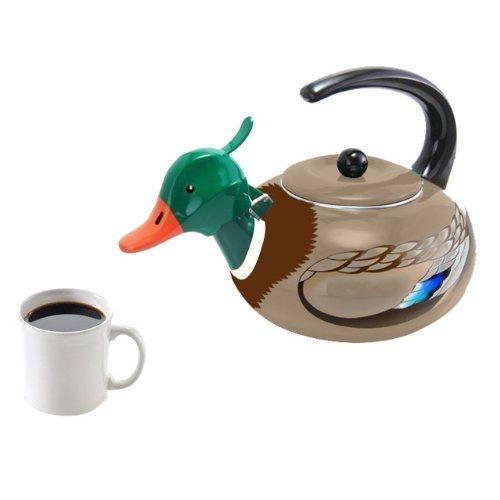 tea kettles | Animal Tea Kettles: Giraffe, Duck, and Rooster | Get ...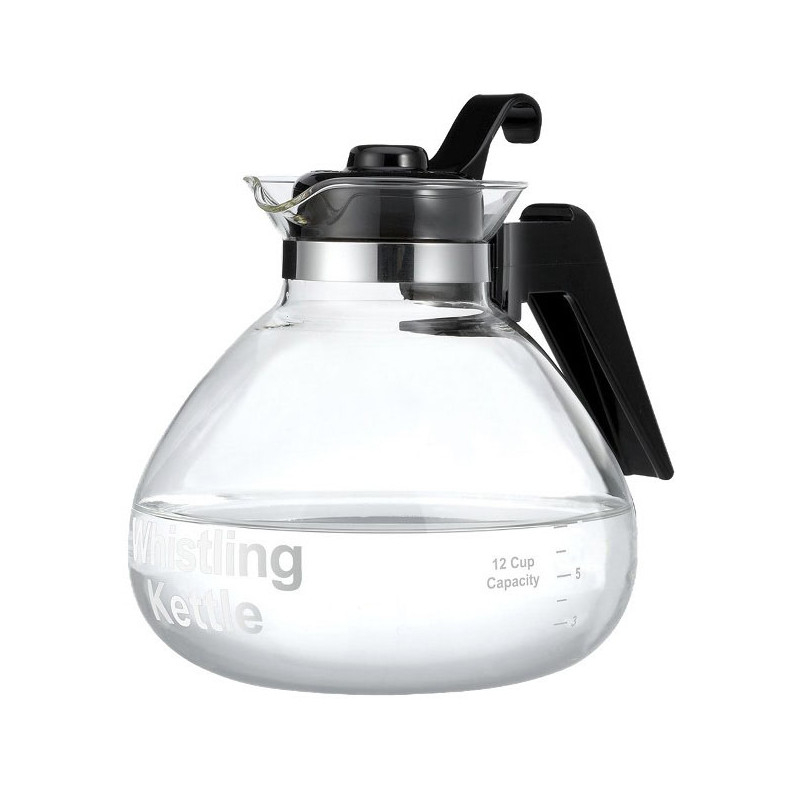 Stove Top Whistling Tea Kettle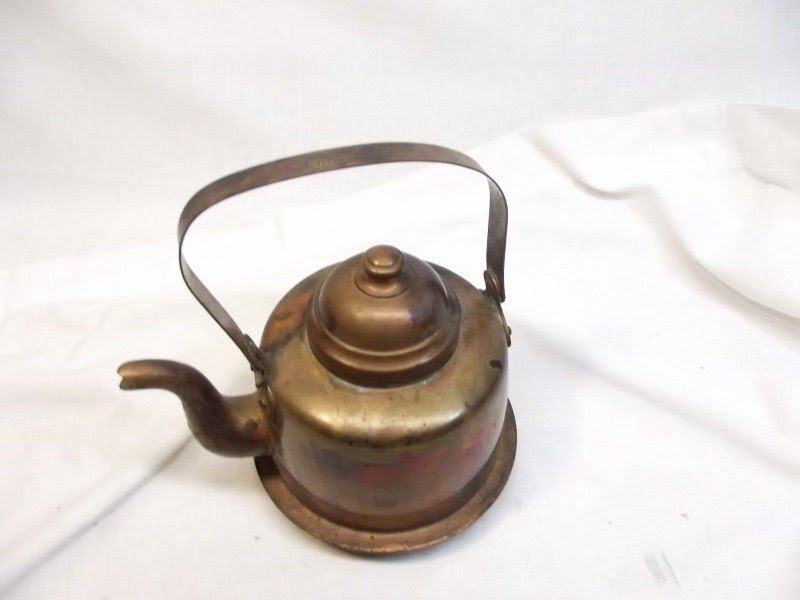 VTG Made in Finland Copper Tea Kettle 1 Qt Size ROTHBERGOY TURKU ...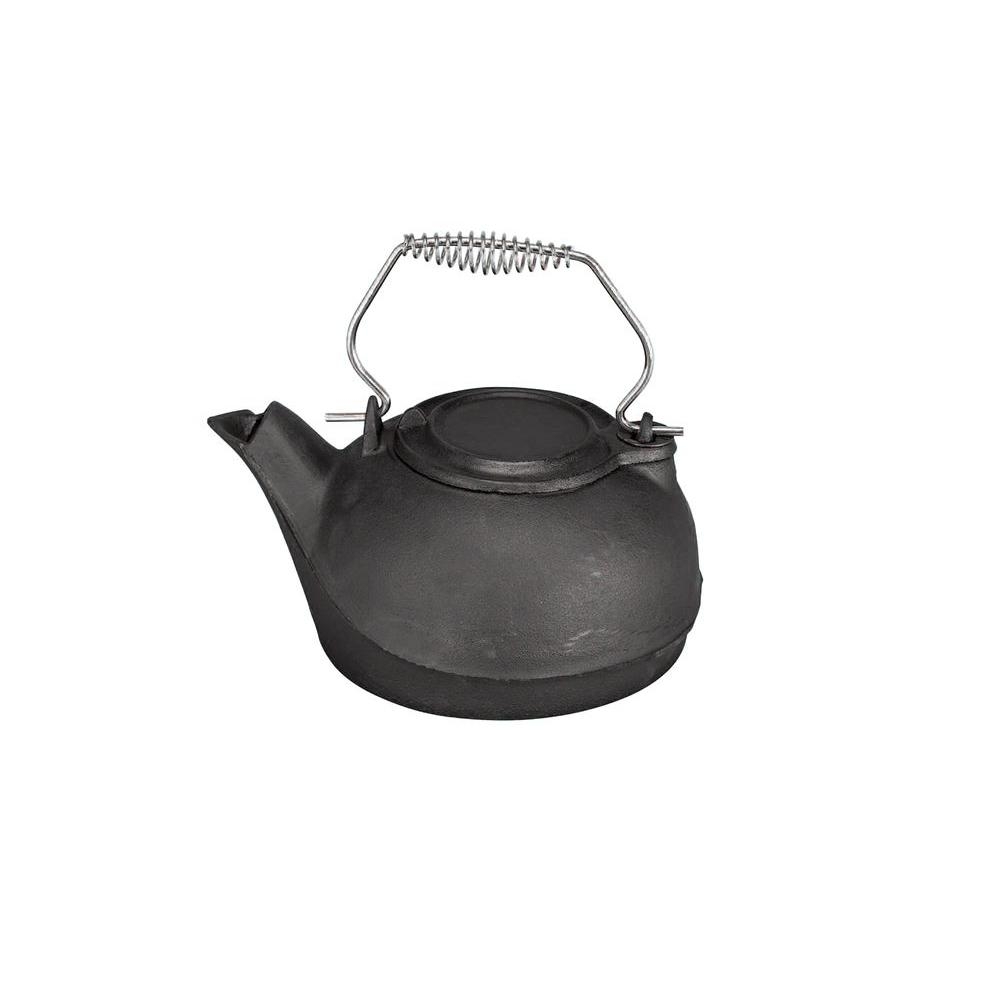 3-qt. Cast Iron Kettle Steamer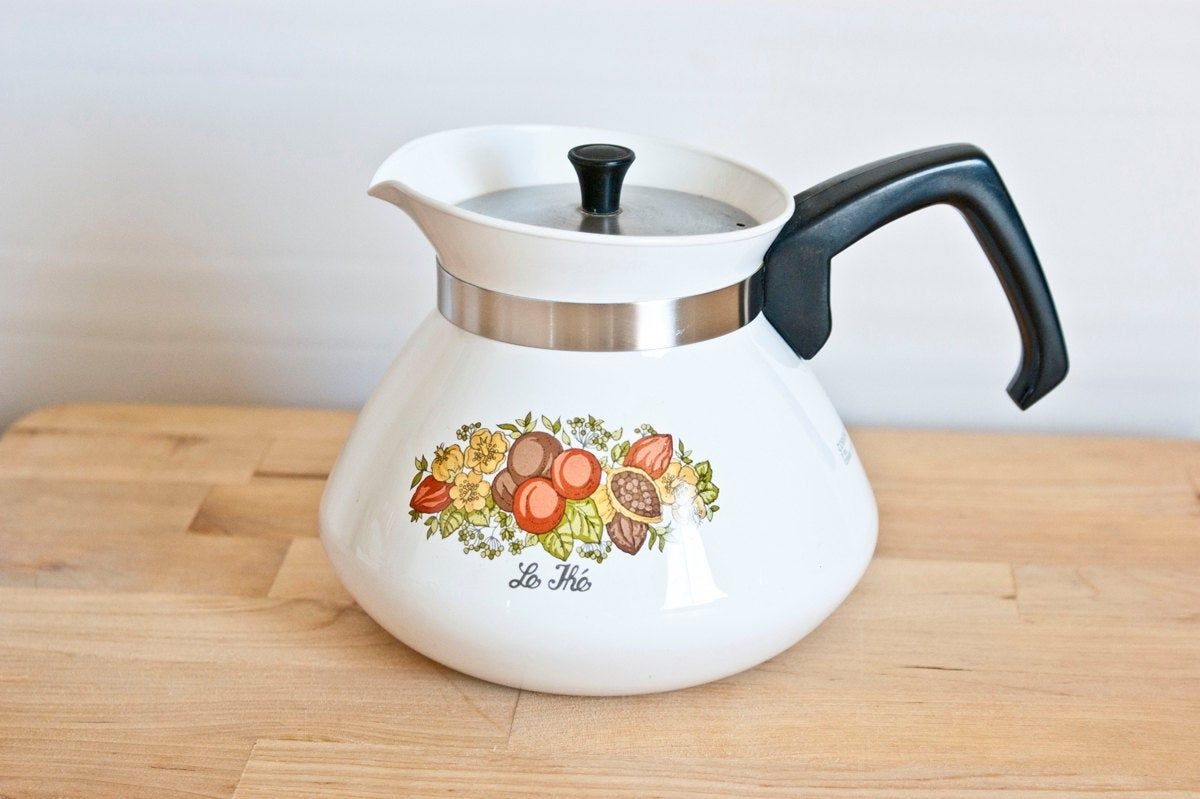 Corning Spice of Life Stovetop Tea Pot Corningware by TheWildWorld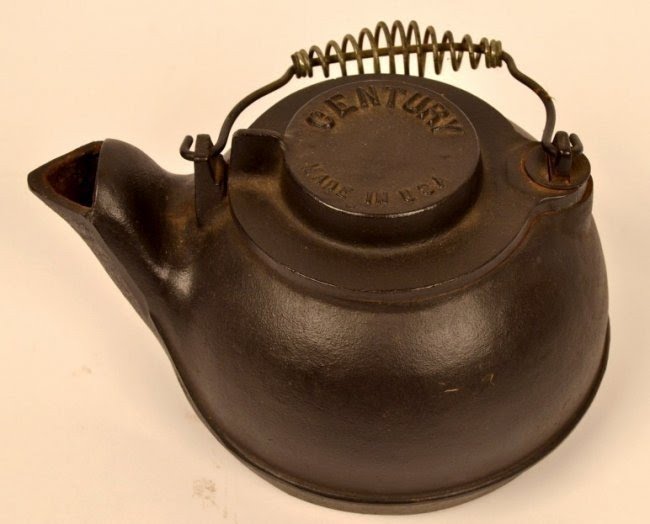 Century Cast Iron Tea Kettle