'Tis the season to be jolly! Sometimes, all of that merry-making can be tough on your skin. You may also notice that - due to the number of holiday parties, photo ops, and other festive occasions that the Christmas season entails, you're wearing more makeup than usual. Whether you're in need of extra-indulgent skincare, want a few more options than usual for your Christmastime cosmetics, or are just looking for a fun gift option for yourself or another, a beauty advent calendar might be just the thing you're looking for.
An advent calendar itself is a very fun way to while away the weeks prior to Christmas, as it's usually comprised of a fun calendar with a little treat for every day in December leading up to the big day itself. When you put a little beauty spin on the theme, however, you end up with a truly fun and decadent December tradition that you're sure to love.
Below, we've rounded up our 13 favorite beauty advent calendars. No matter what you're looking for, these beauty advent calendars are a glittering, glamorous option you won't want to miss!
Estee Lauder Holiday Countdown Calendar:
Skincare junkies, listen up! This collection of cleansing, revitalizing, and brightening products in adorable mini sizes will get your skin perfect - just in time for the holidays. Whether you're looking for a fun-size serum or a one-use mask, this product will definitely add some spa vibes to your Christmas preparations.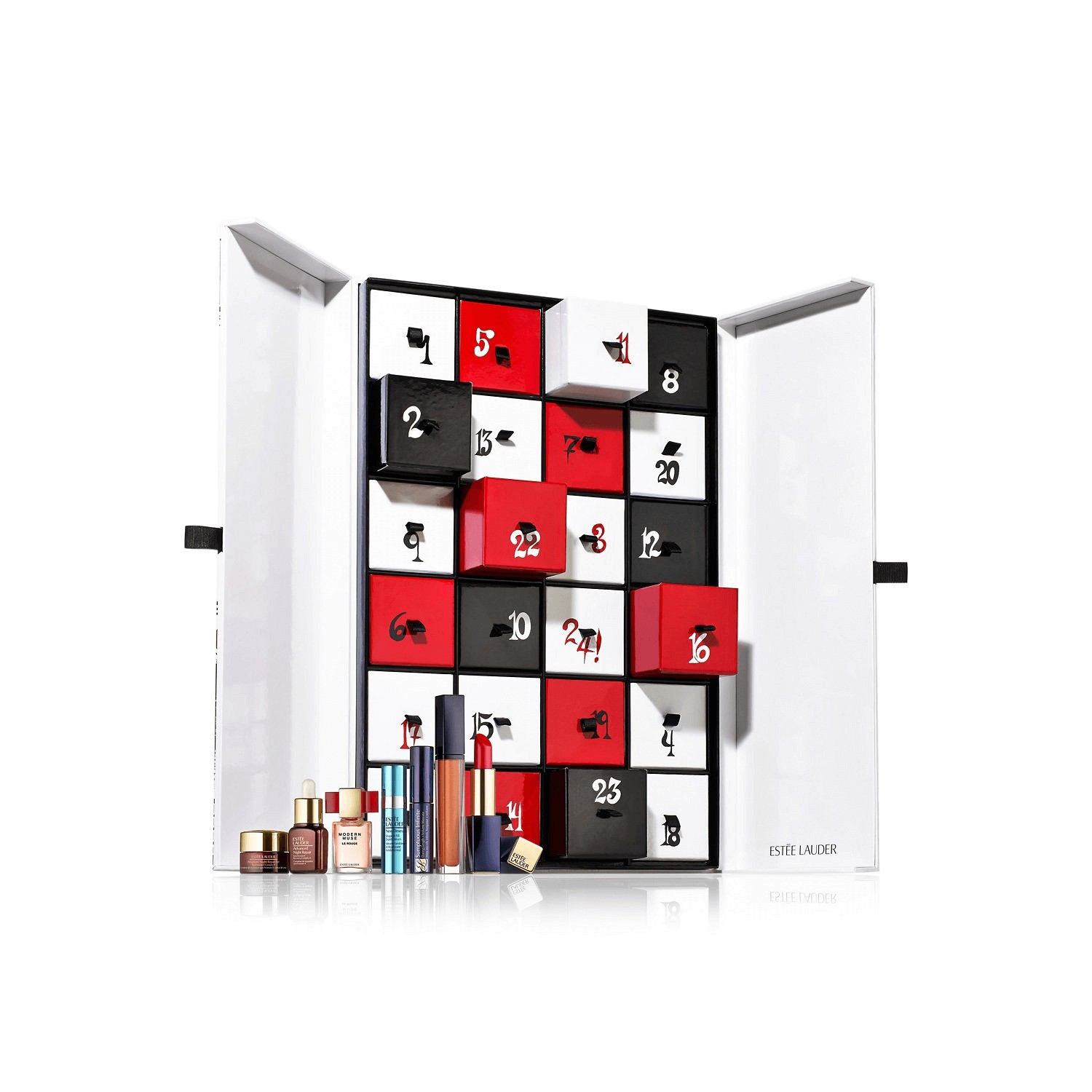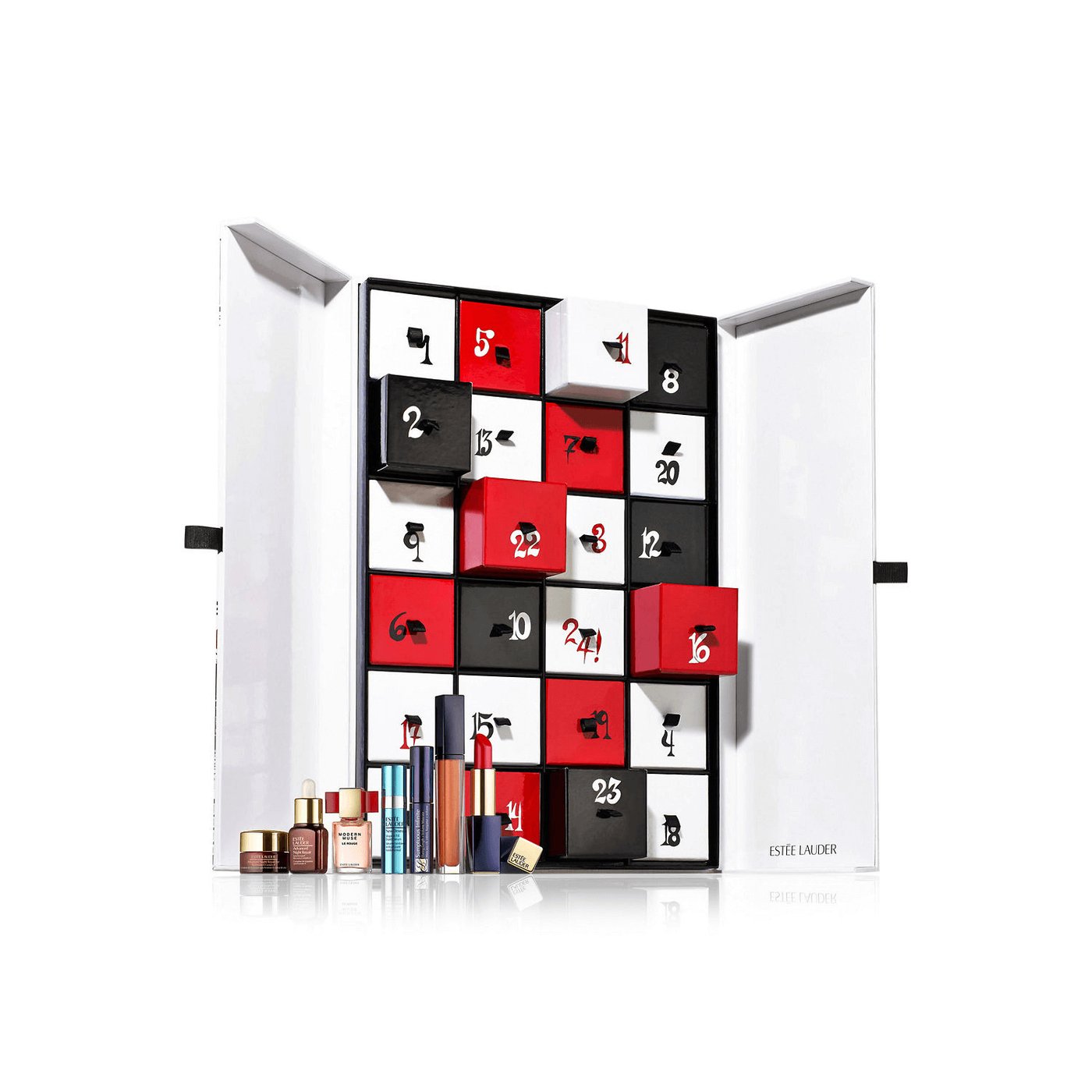 Technic Chit Chat Cosmetic Advent Calendar:
Looking for a skincare set with a younger feel to gift to the teen in your life? With neon packaging, nail polish, stickers, lip gloss, and more, this cosmetic calendaris perfect for those angling for a young, fresh feel with their chosen beauty advent calendar.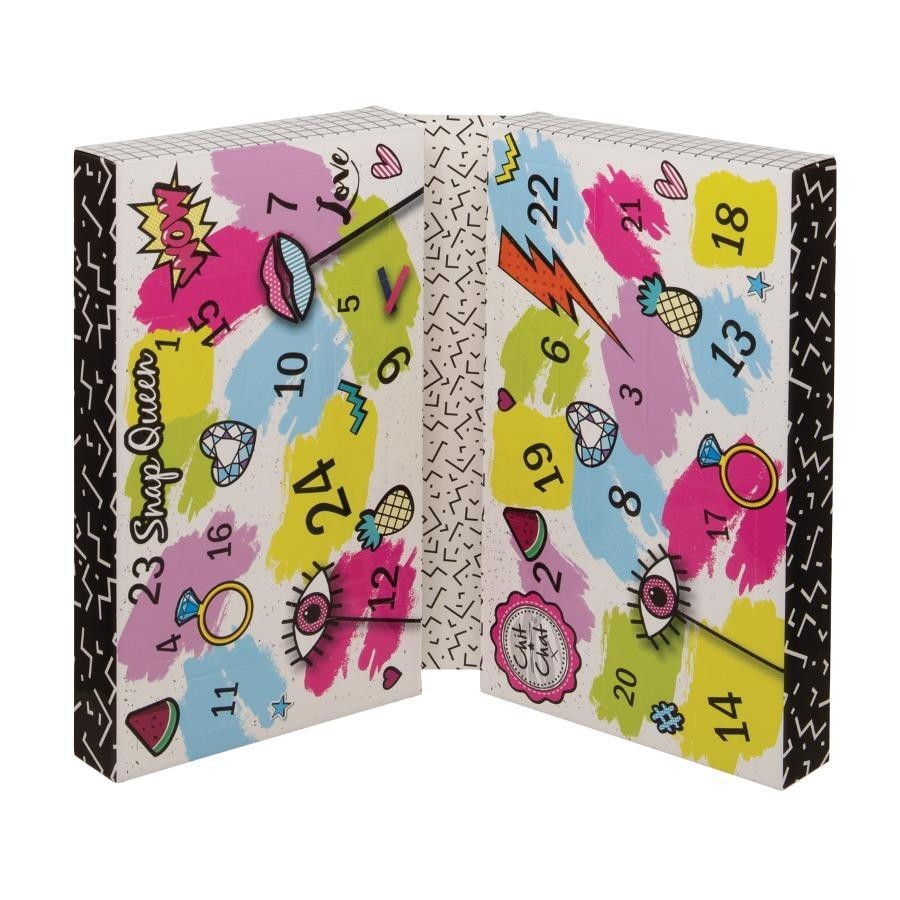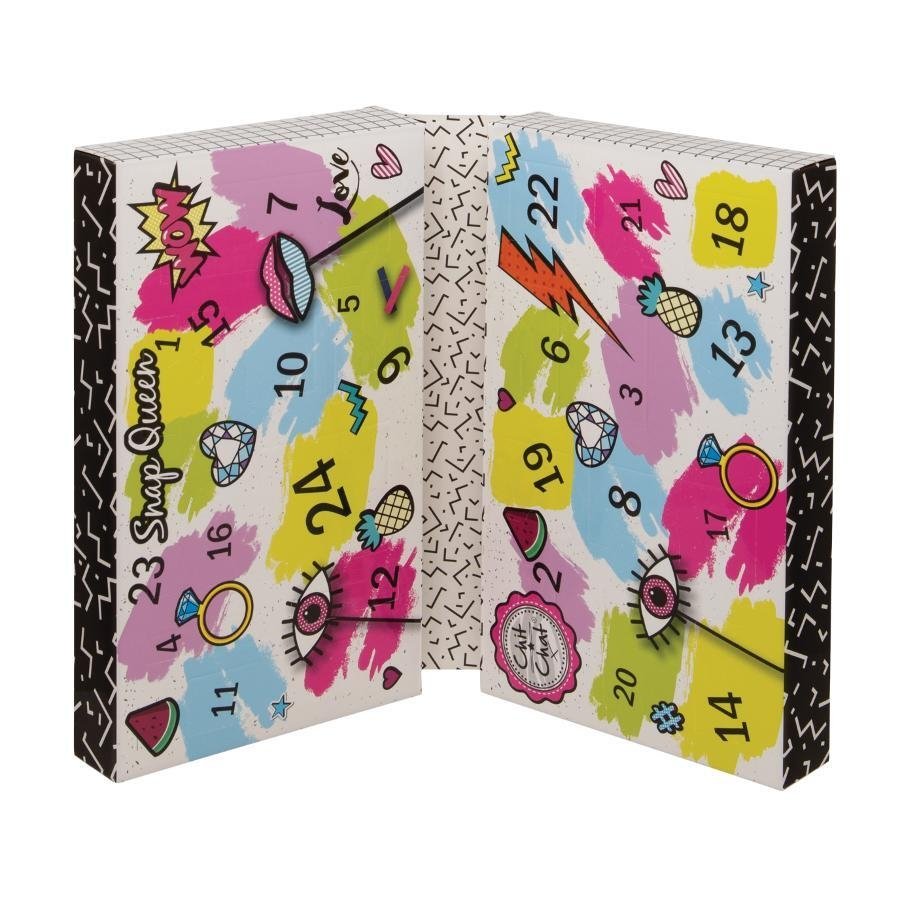 L'Occitane Signature Holiday Advent Calendar:
For a countdown calendar that dabbles in both skincare and fun cosmetics, this lavish L'Occitane set cannot disappoint. With lip scrubs, shampoos, soaps, hair and face masks, moisturizers, and more, this set of mini me-time indulgences will make you feel completely refreshed - over the course of 24 days, that is.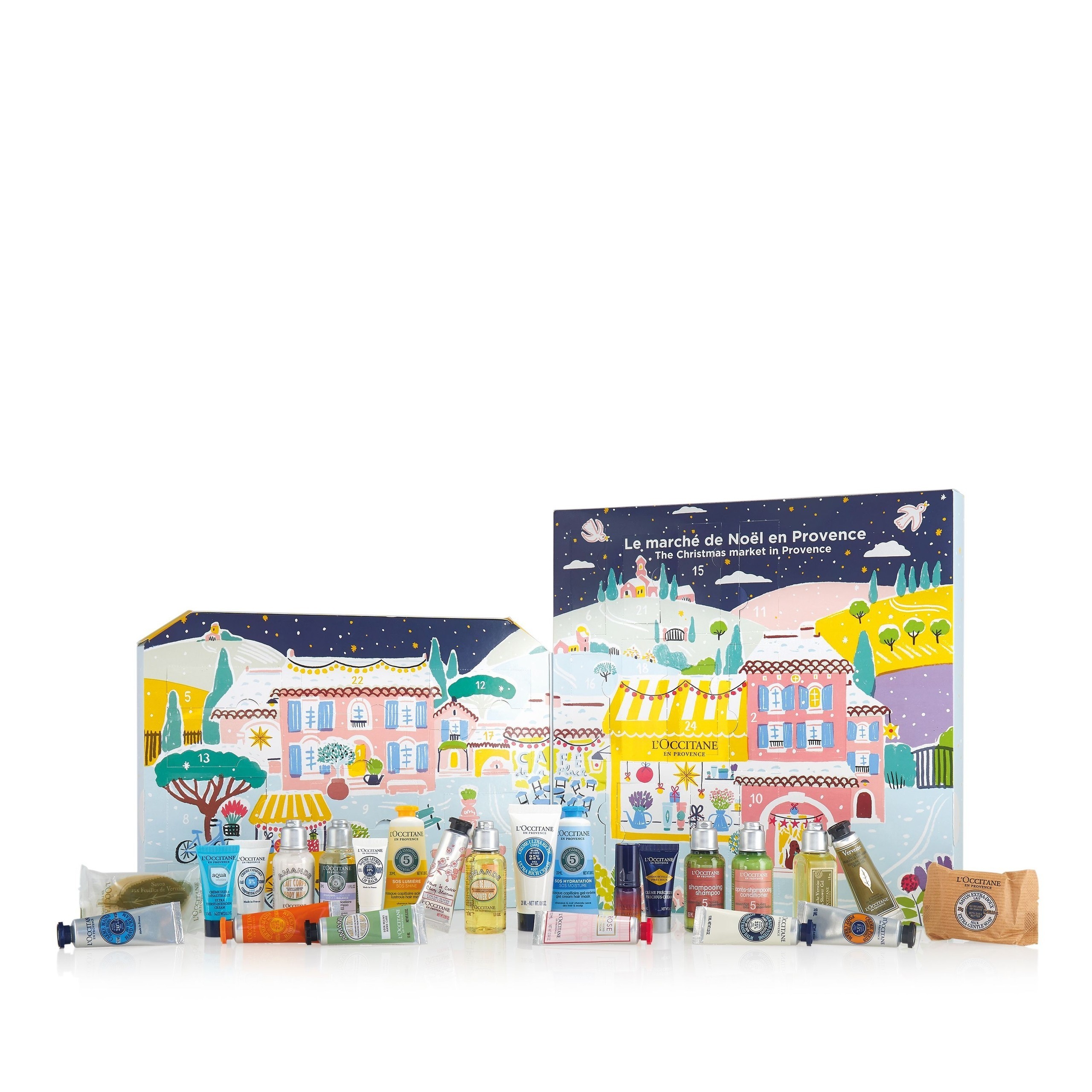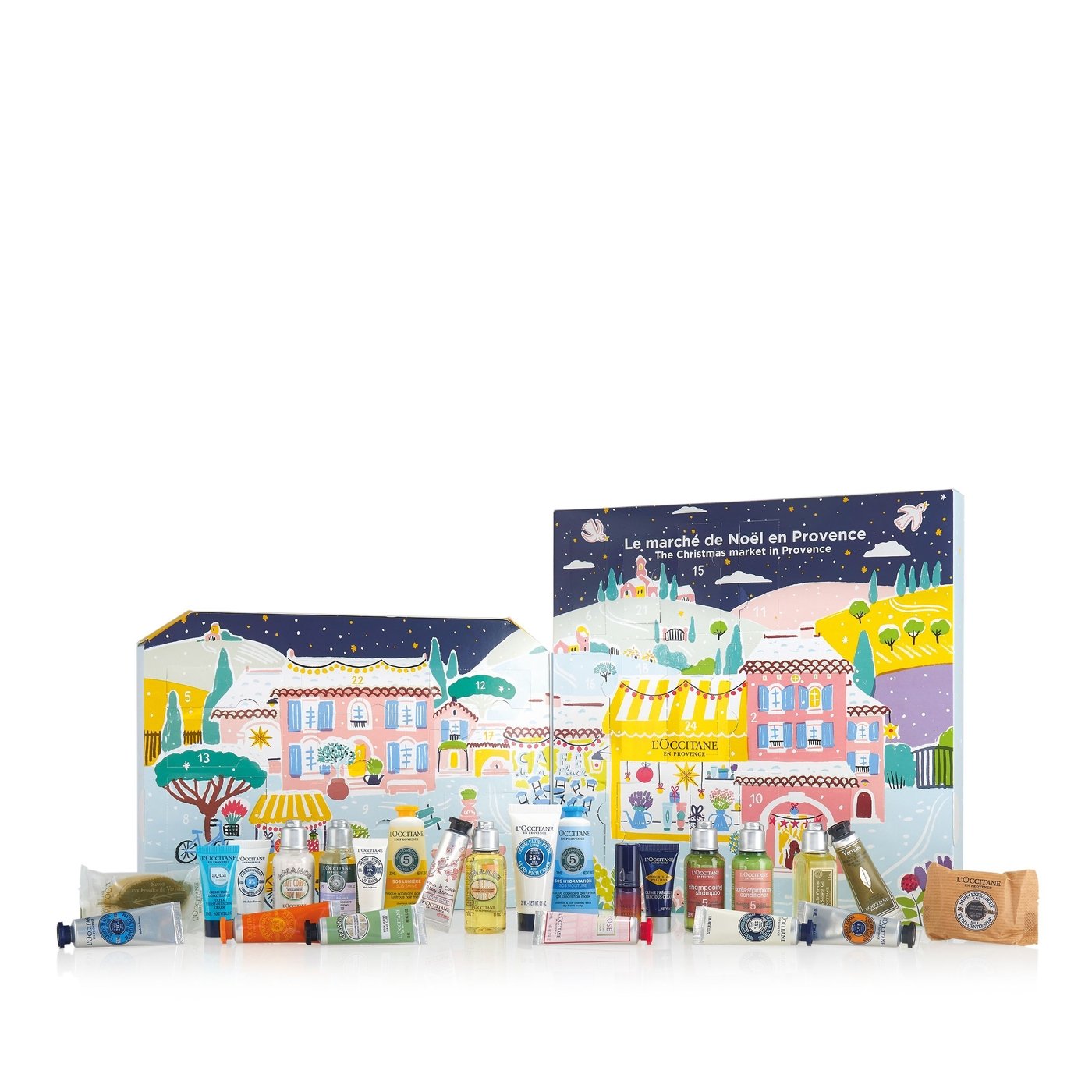 Man'Stuff Toiletry Advent Calendar:
Looking for a fun way to give the gentlemen in your life some nicely-scented self-care items? With this Advent calendar that's chock-full of cologne, beard oil, hand gels, shower products, and other practical and fun toiletry items that your man is sure to love, you'll be able to help your loved one take a little bit better care of themself this holiday season.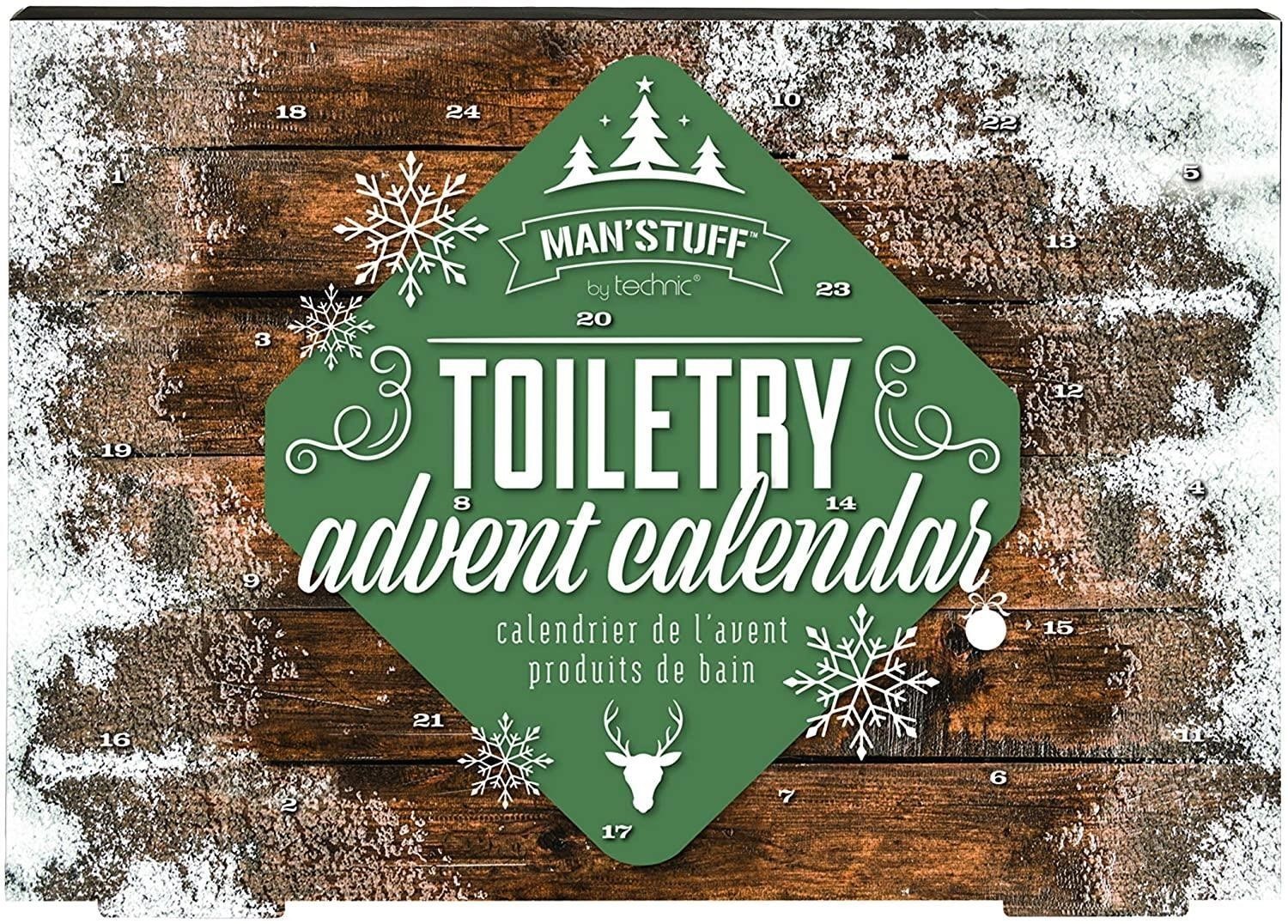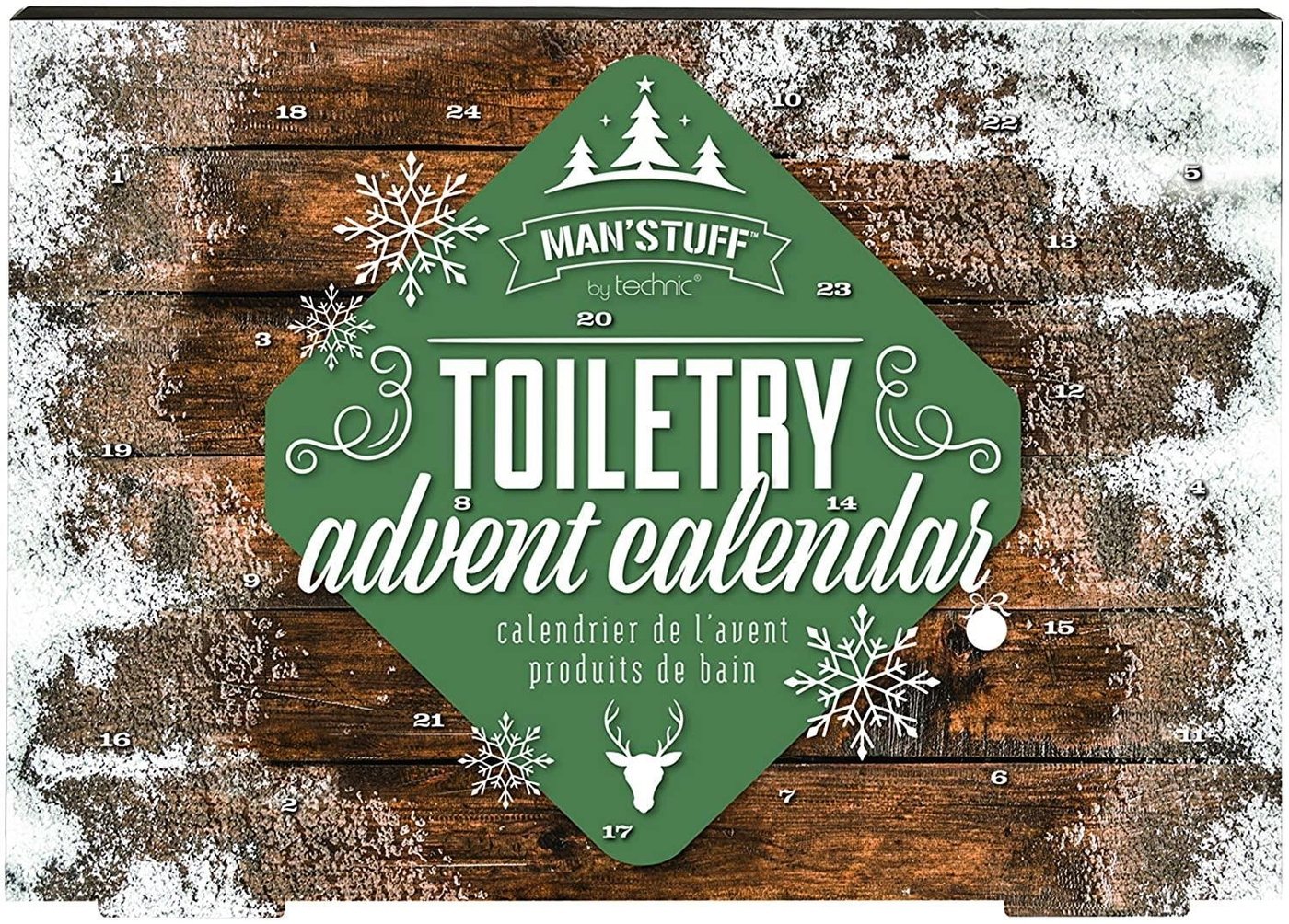 Moroccanoil Beauty Vault Advent Calendar:
Are you in love with the luscious, lustrous effects of Argan oil? As an emollient for skin, face, and hair, this subtly-scented oil goes very far as a self-care investment. With this gorgeously-decorated advent calendar, you'll get 24 Argan oil products, from lotions to scented oils, haircare treatments, and more!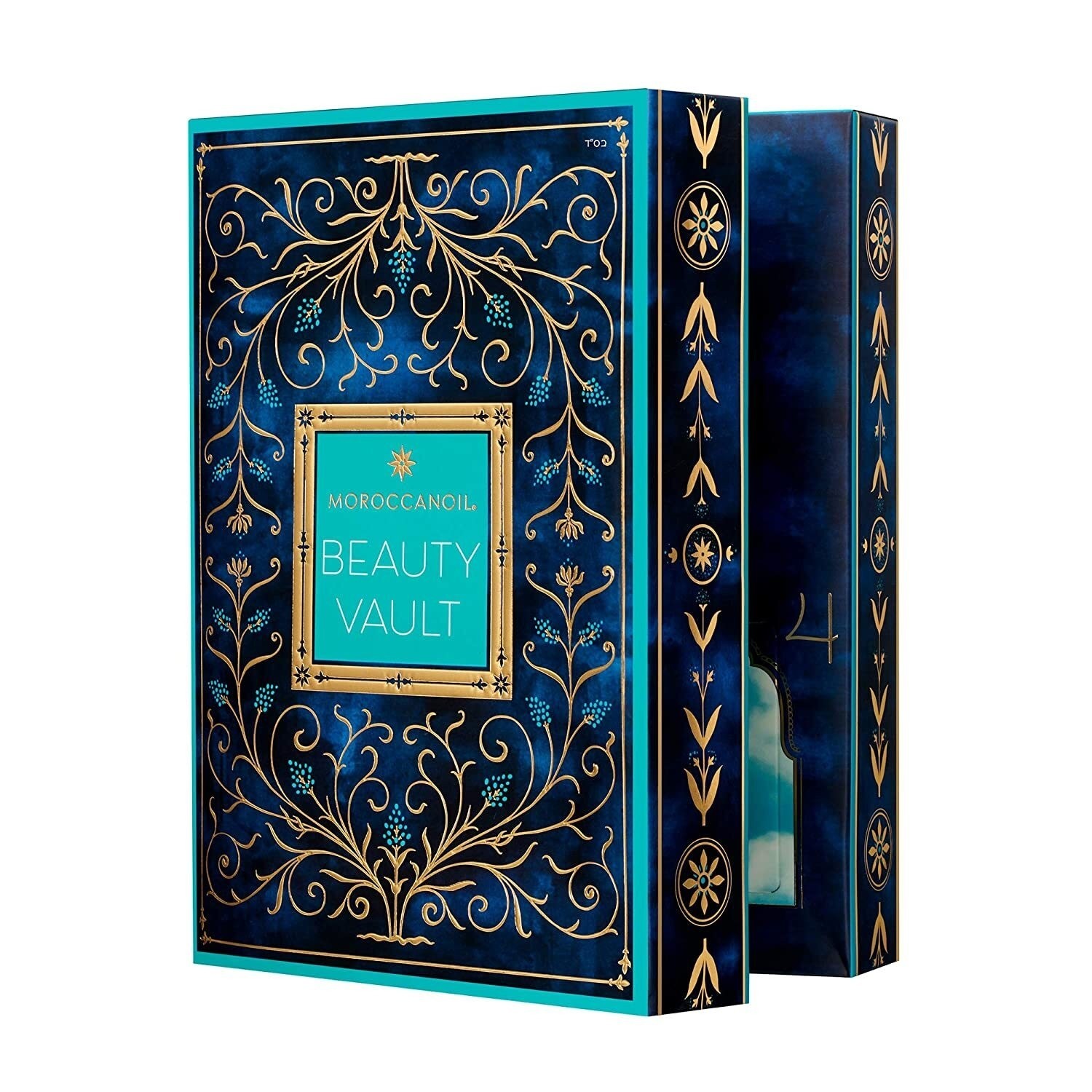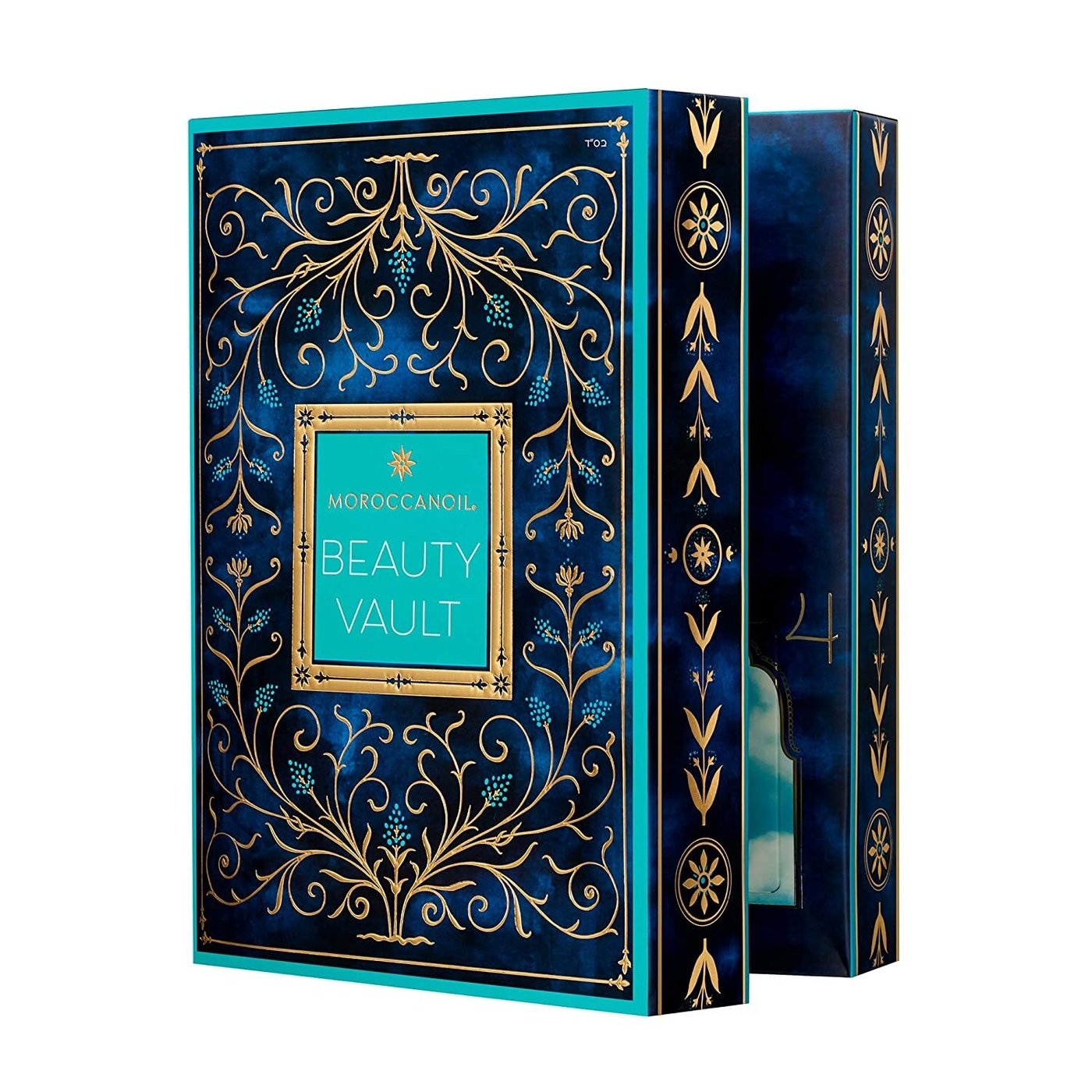 Ulta Beauty Countdown Garland:
Many traditional Advent calendars come in the shape of a square or another discrete object that you put in one place. This beauty garland from Ulta takes a different approach: Each of its skincare or cosmetic goodies comes in a soft pink package along a beautiful garland. This is a beauty advent calendar that you can use for decor as well as presents - which is just what we like to see.
Body Collections Season to Sparkle Advent Calendar:
If you're looking for a vegan-friendly bath and body calendar, look no further. This collection features bath fizzes, body soaps, face oils and more for a delightful train of spa treats for you or a loved one. Cruelty-free pampering, glittery concoctions to help you shimmer through the holidays, and wonderfully-scented Christmastime products: Could you ask for anything more?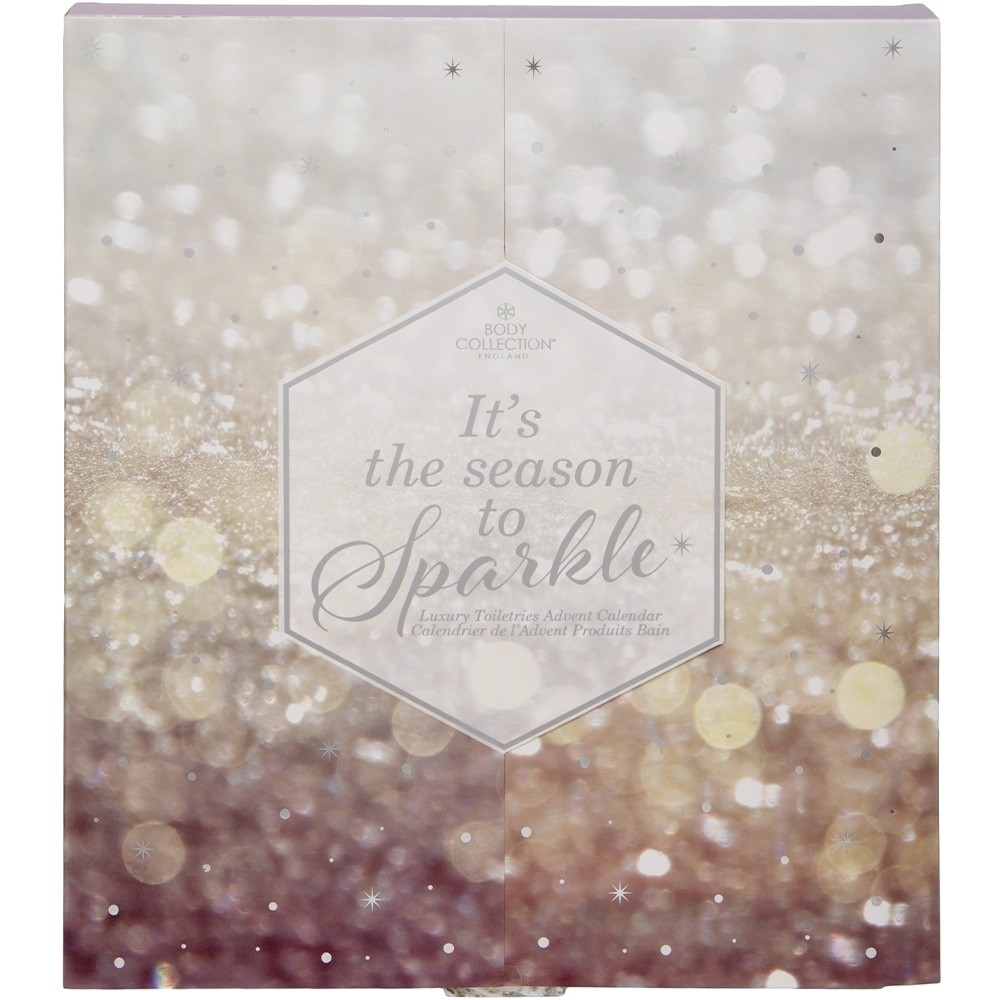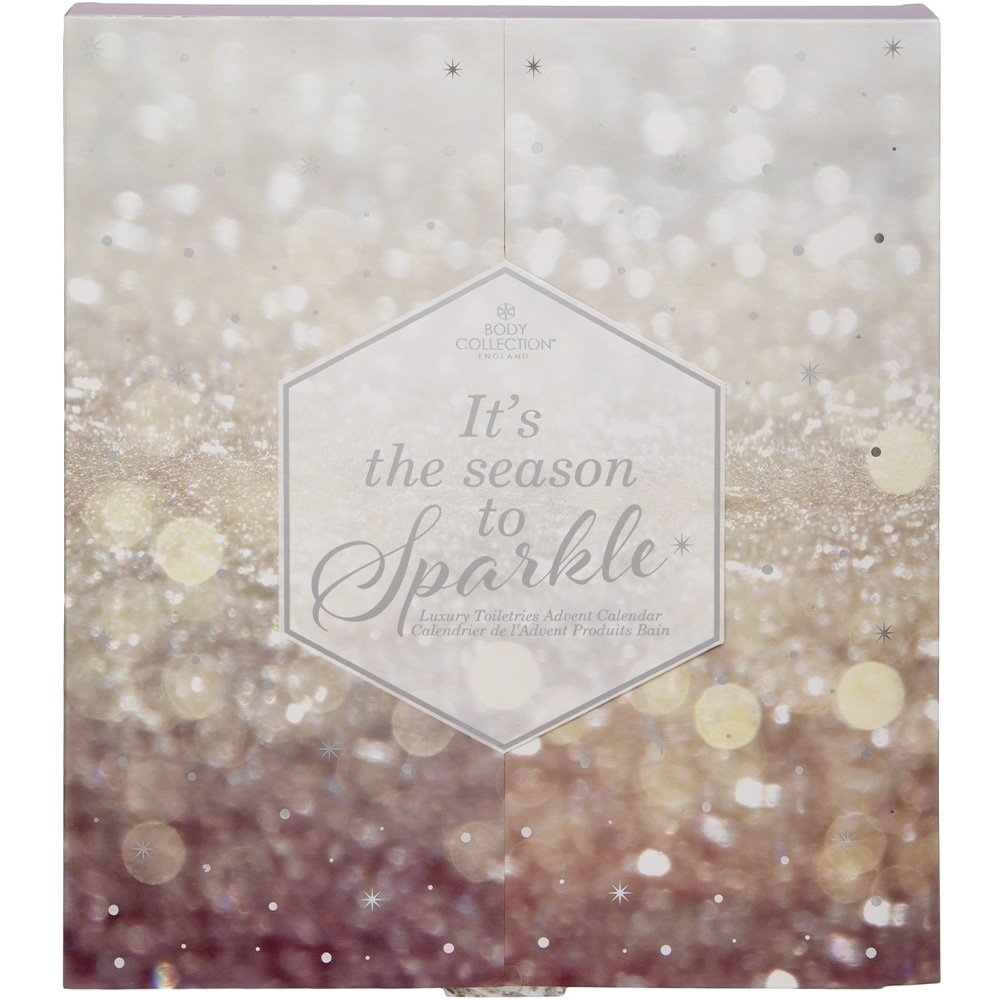 MJartoria Countdown Makeup Calendar for Girls:
Interested in finding a beautiful makeup calendar that's geared perfectly for pre-teens and teens? The chunky erasers, shimmery eyeshadow palettes and scented lip balm that comes in this set will be perfect to gift to any young person interested in makeup. As an added bonus, this set also comes with pieces of jewelry for a permanent investment that will last far beyond the holidays.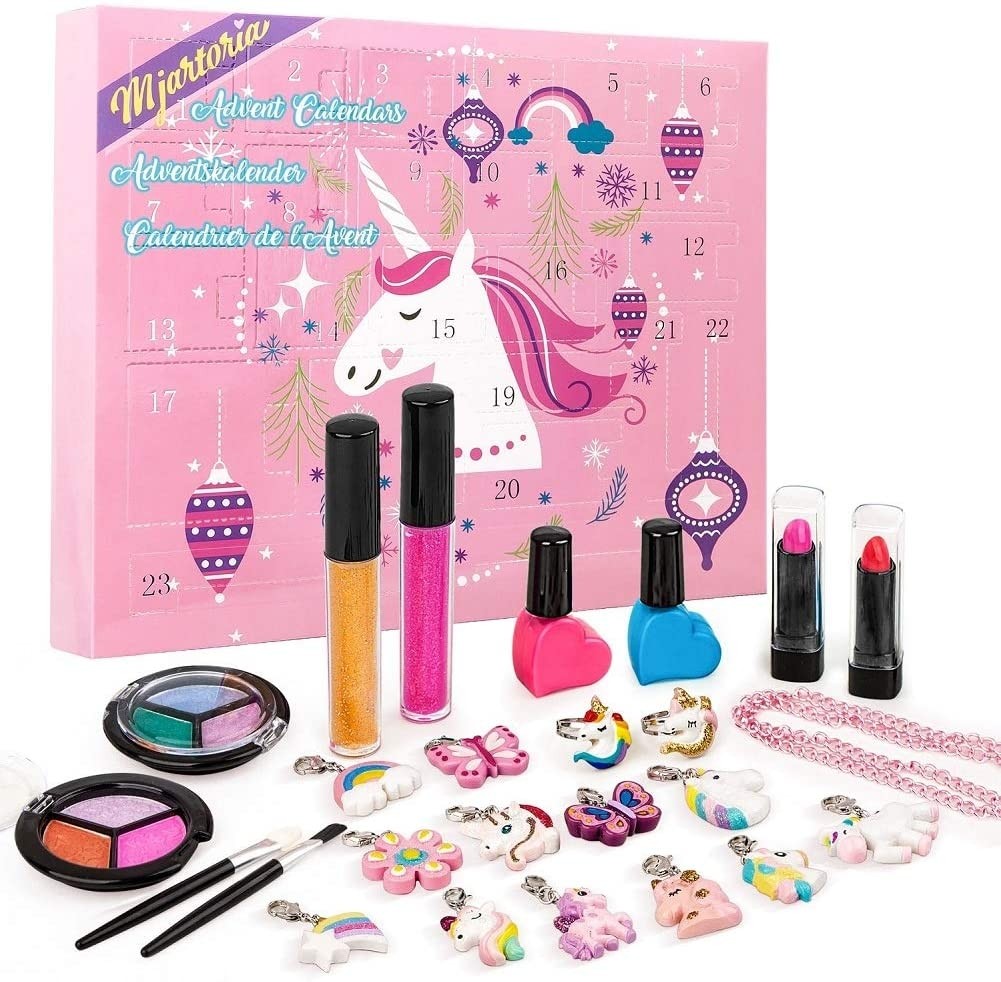 OPI Lacquer Advent Calendar:
Less interested in skincare and cosmetics - and keener on rounding out your collection of festive nail polish? Luxury brand OPI is offering just the thing you need with this 25-pack of shimmery, shiny, jewel-toned nail polish mini samples. Each bottle will have enough for at least a few manicures, and the palate of colors you'll receive will definitely last you far longer than just the holidays.
W7 Beauty Blast Advent Calendar:
This neon-colored swirl of holiday fun boasts 24 mini-versions of high-end luxury cosmetics and skincare items. With offerings such as glitter pigment, bronzer, lip gloss, eyeliner, lotion and more, you'll get a little of everything you love - and you'll never know quite what is behind each and every door! This offering from this cruelty-free brand will be so fun to follow over the days leading up to Christmas.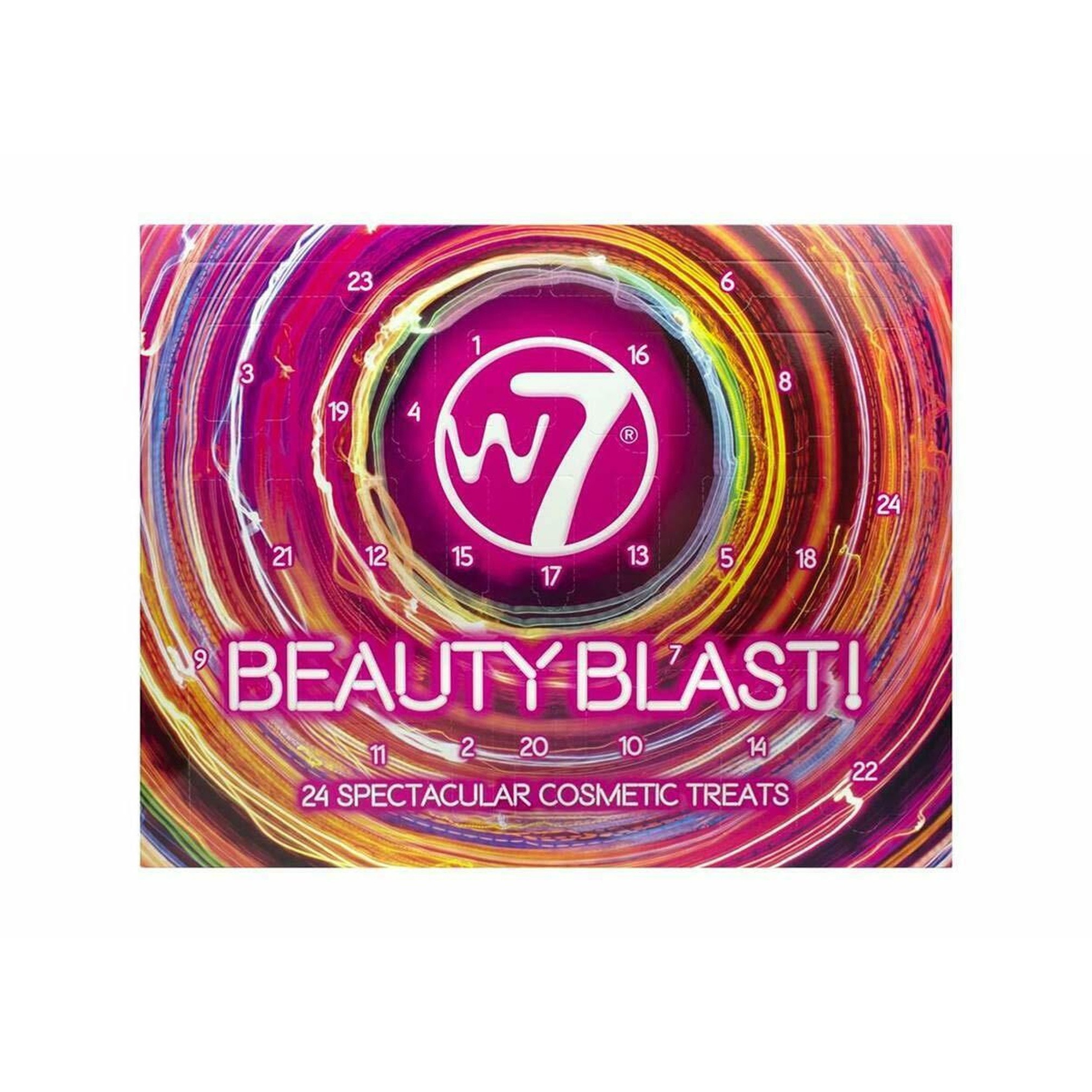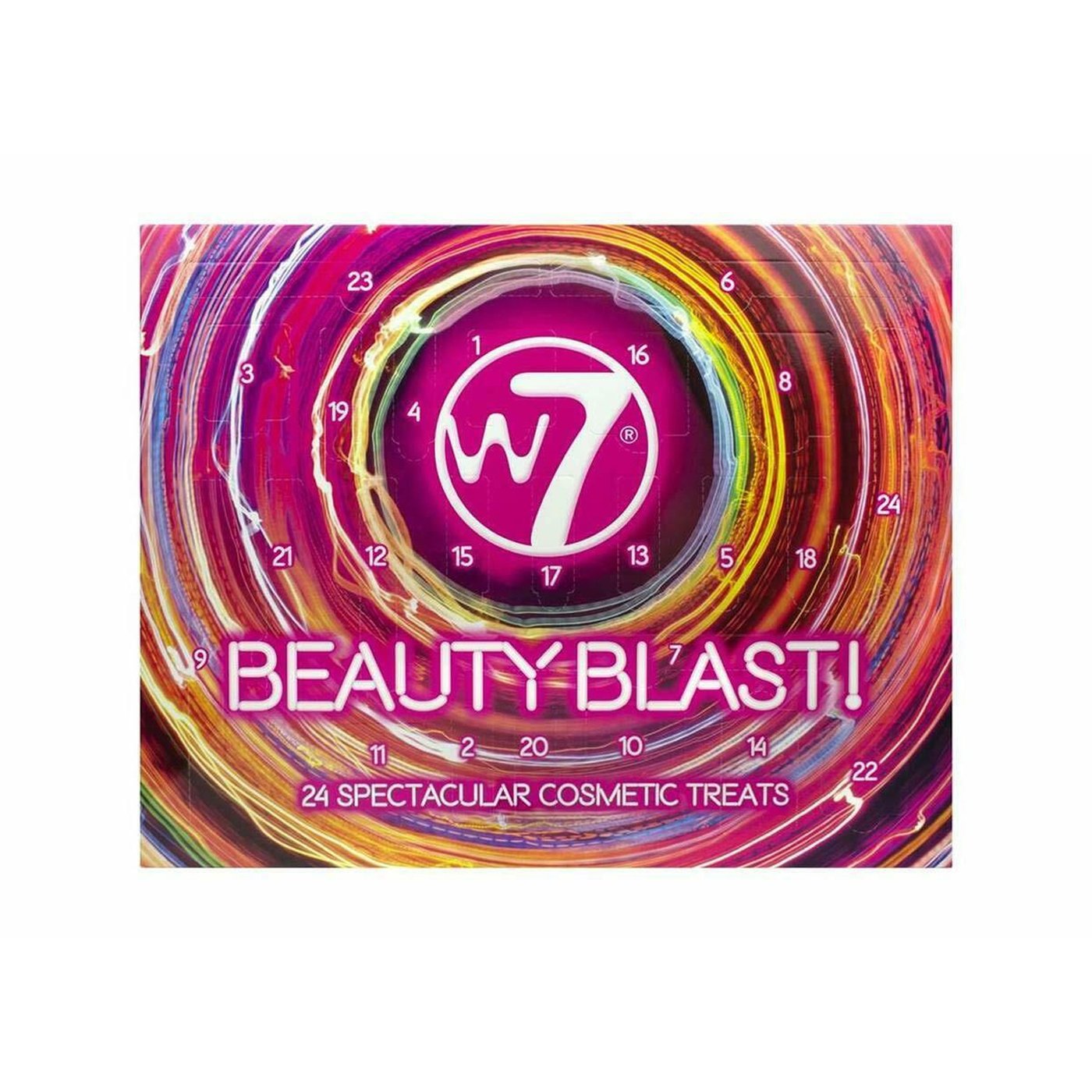 Spa Life Fizzle All the Way Bath Bomb Advent Calendar:
'Tis the season…for taking long, hot, decadent soaking baths. If that sounds like the heights of luxury to you, then you already know that having a good bath bomb can make your bath less utilitarian and more of a wonderful spa experience. This bath bomb advent calendar comes with one bath bomb each for the days leading up to Christmas. Use them all in December or spread them out through the year - it'll be an incredibly luxurious experience!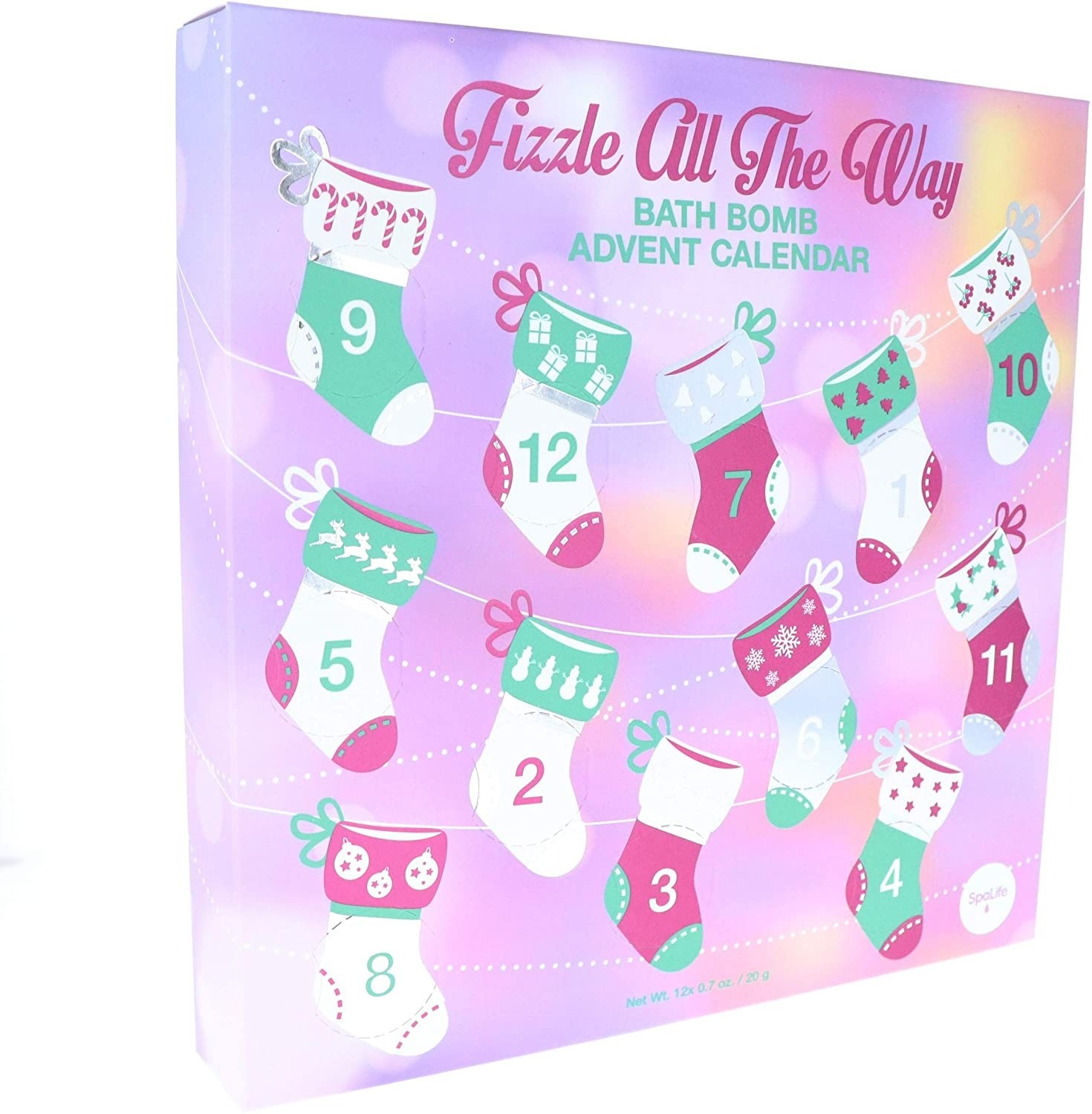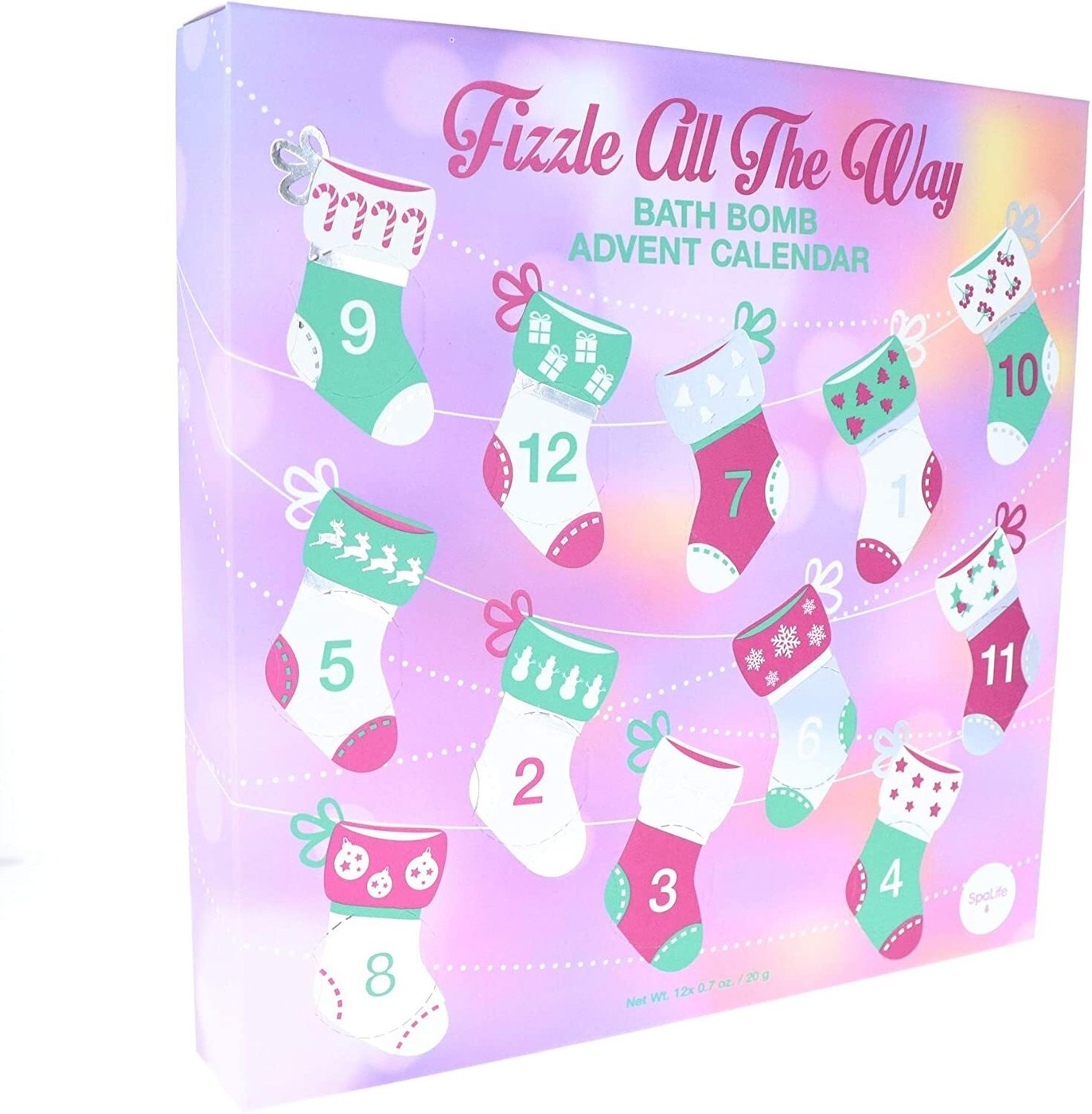 K-QI London Beauty Advent Calendar:
When you're looking for a more fun and fabulous alternative to typical advent calendar treats, you're typically hoping for gifts that will last a while, make you feel better and more beautiful, or will just be plain fun to use. This beauty Advent calendar checks all three boxes with 24 mini beauty accessories, cosmetics, and skincare treats! This beloved set includes eyeshadow pans, bronzer, highlighters, lip liners, mascara and more. By the end, you'll have a whole face of mini makeup - perfect for travel for the holidays and throughout the year.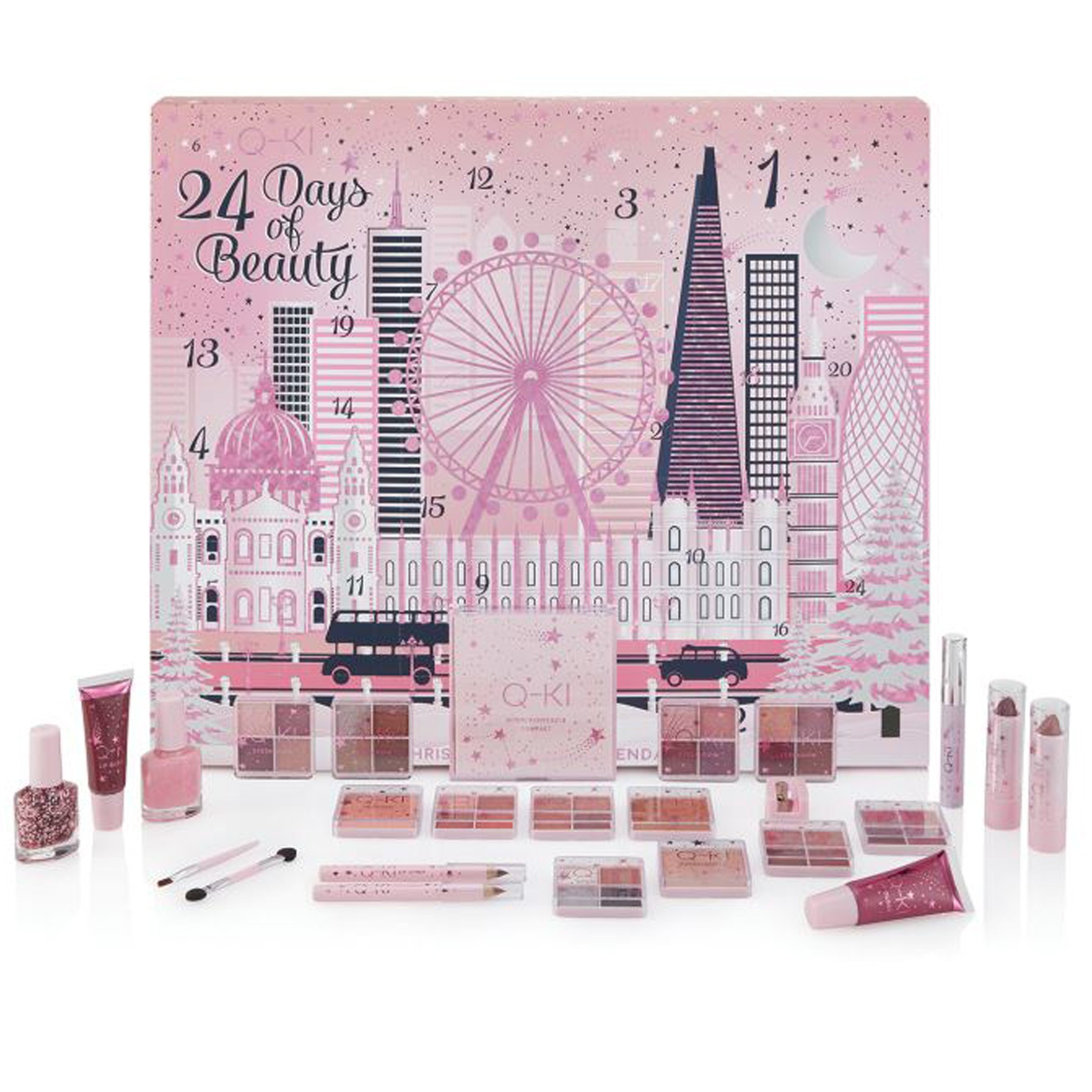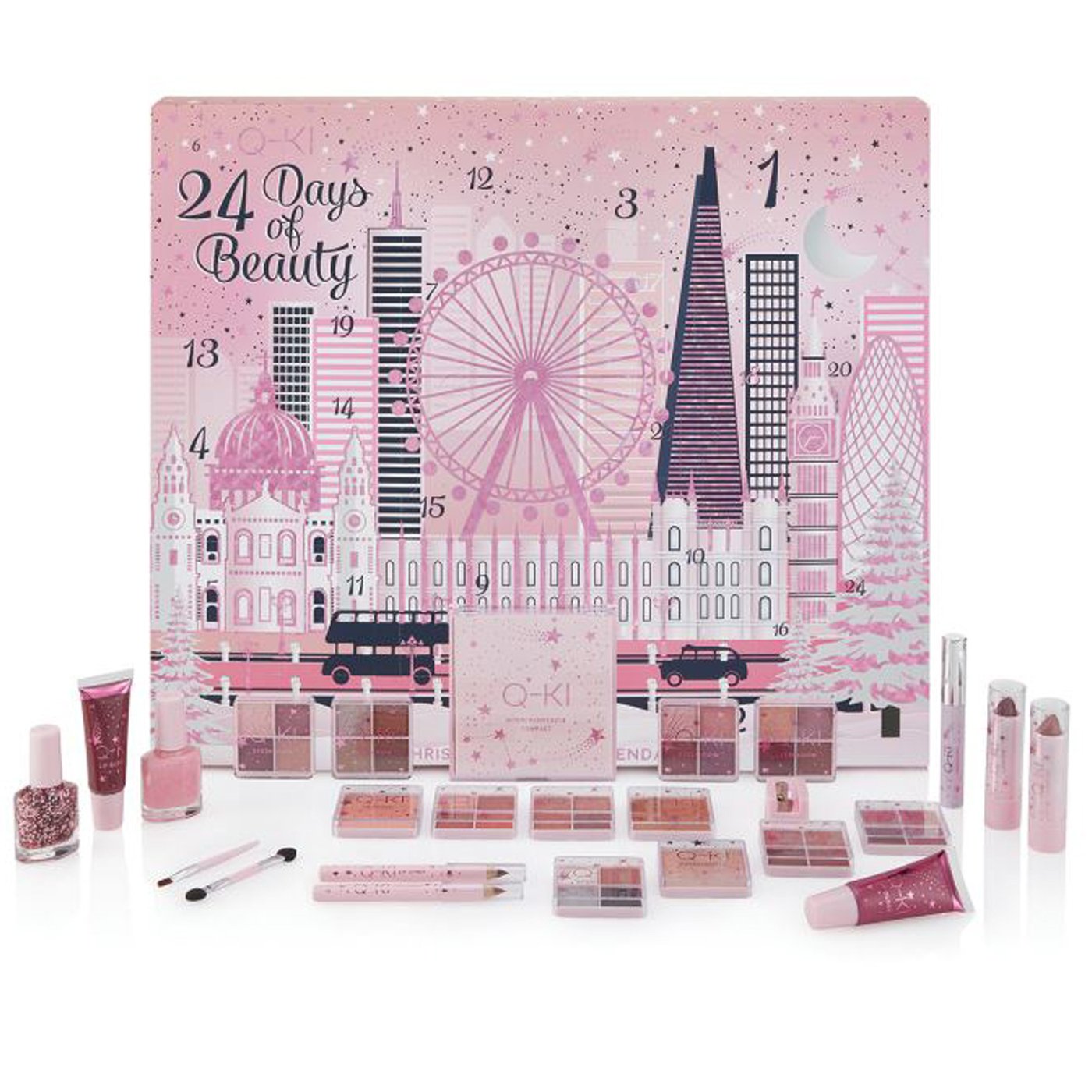 XL Beauty Box 12 Days of Beauty Faves:
If a 24-day countdown is a little more than you have the bandwidth for this year, check out this abbreviated but still luxurious take on a beauty advent calendar. This roundup of cult favorite skincare and beauty tools from a range of beloved brands will get you the products you know you'll love - for less! Plus, with the fun packaging and incremented gifting style, this is literally the gift that will keep on giving - and giving - and giving, whether you gift it to yourself or a loved one. Included in this set are finishing mists, intense moisturizers, exfoliating creams, dry shampoo, nail lacquer, and more.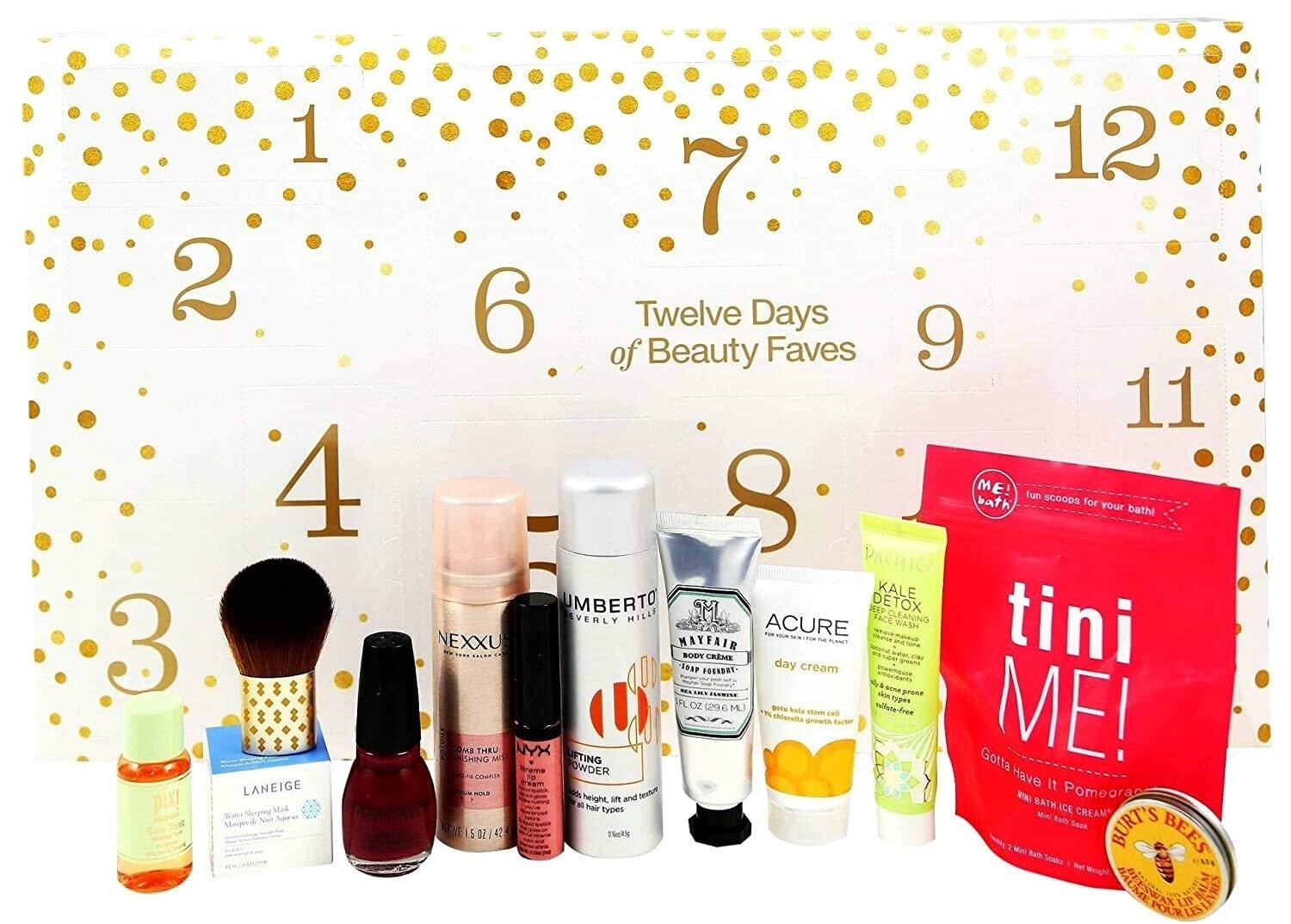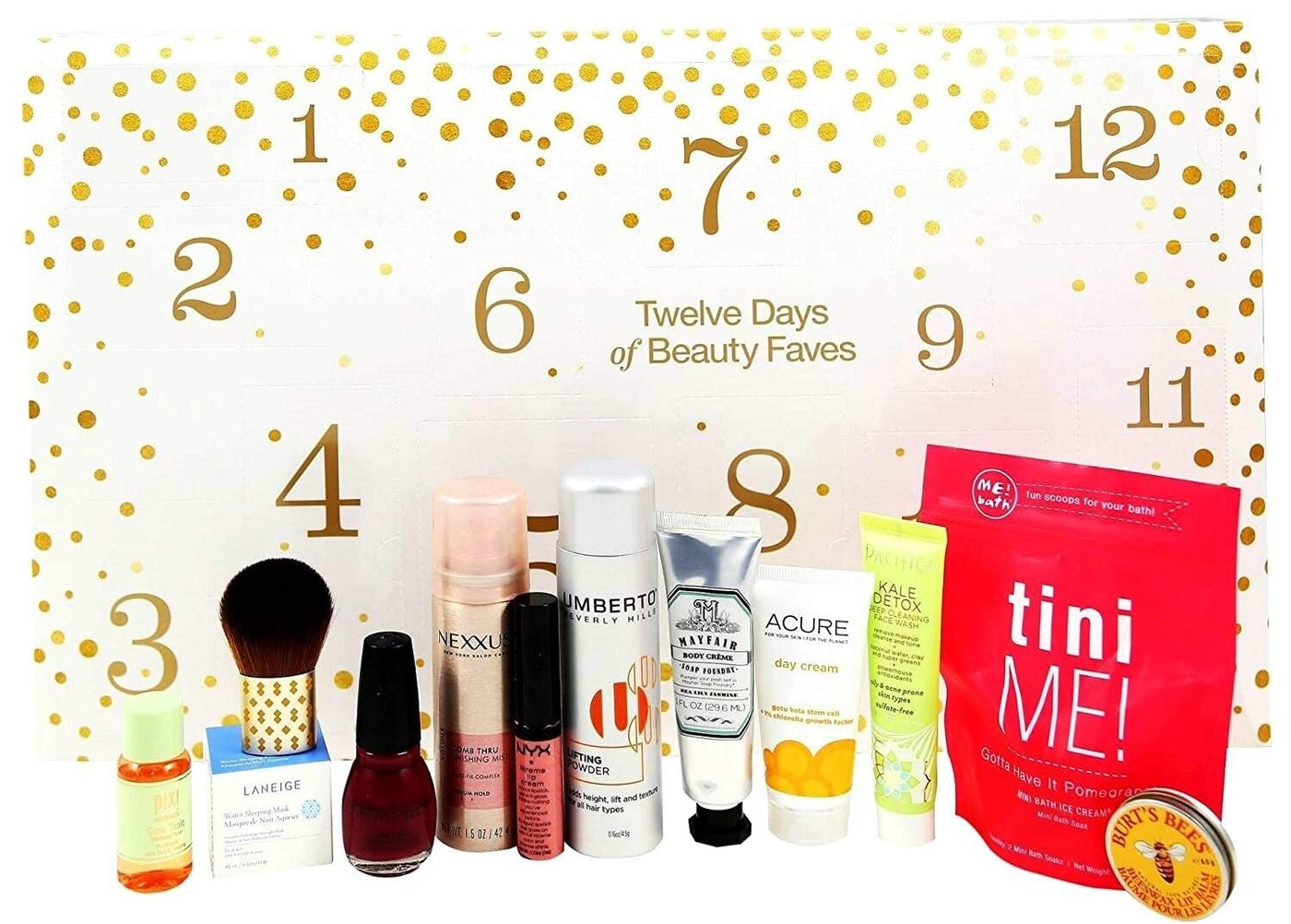 And there you have it! These beauty advent calendars just represent a pop of fun amidst the gray winter just prior to Christmas. Think of it as a little investment in fun self-care, for yourself, your family, or a friend!