Christmas decor creates a cozy atmosphere and gets you into the spirit of the holidays. While traditional Christmas decor may seem a little gaudy, there are plenty of modern holiday decorating ideas that allow you to design a festive display without compromising on style.
Foter has lots of inspiration for contemporary and classic Christmas decorations for your Christmas tree, mantle, and home. To keep your home well-style throughout the holiday season, here are seven classy Christmas decorating ideas to get you in a festive mood.
1.

Tabletop Christmas Tree

A tabletop Christmas tree can replace some of your year-round decor as a centerpiece for the living room coffee table, dining table, or end table. You can even place it up on the mantle instead of a nutcracker or character figurine as a more traditional symbol of the holidays.

This gorgeous Small Resin Tabletop Tree is the perfect accent to complement your chic, modern design. Not only is this piece a quick way to brighten your home for the holidays, but its classic silver-tone is notably elegant and pairs well with white, blue, gold, and burgundy color schemes. The tabletop Christmas tree is timeless and easily repurposed each new year.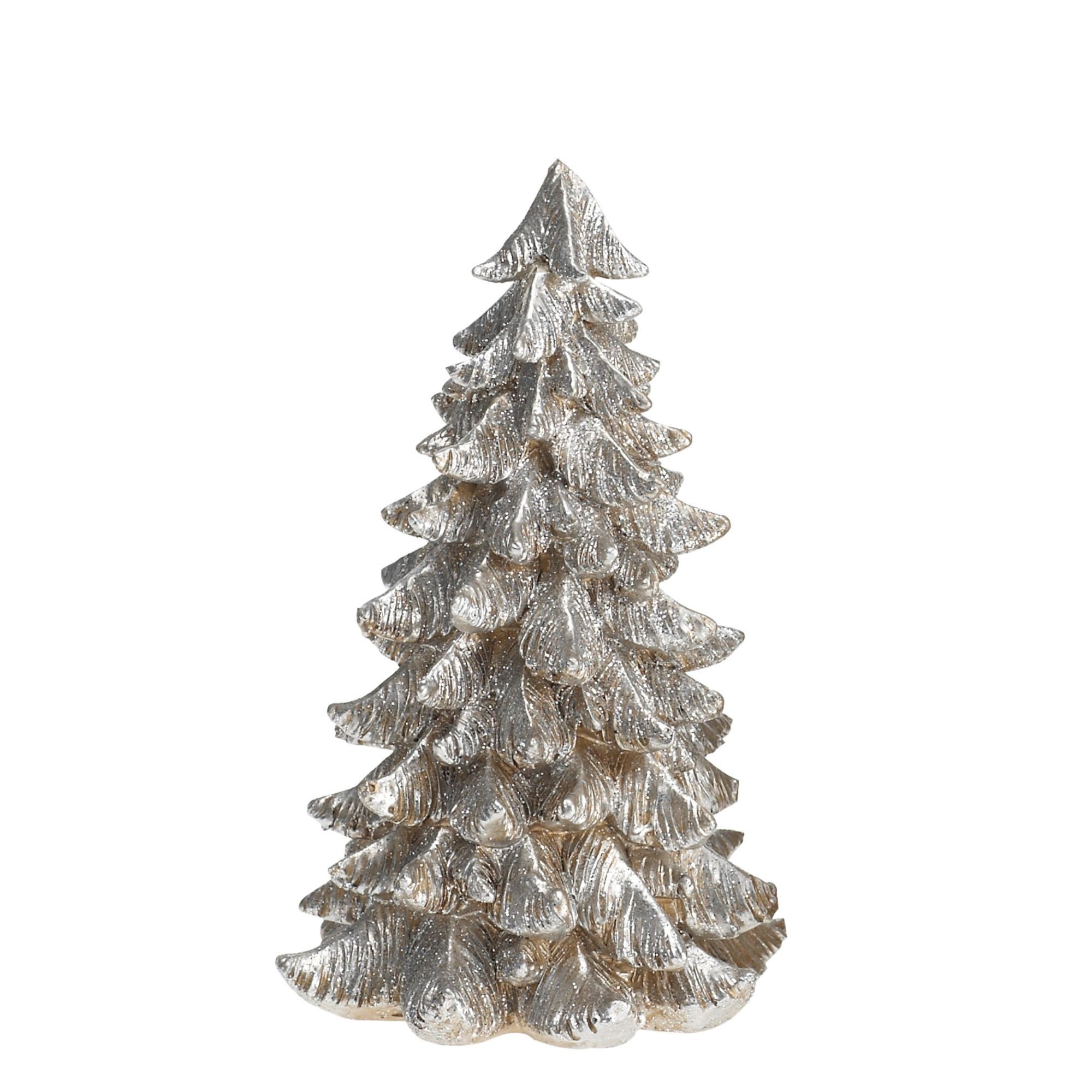 2.

Snow Globes

A snowglobe is a traditional symbol of the holidays and has become a popular keepsake to celebrate winter festivities.

To create a classy look, shop snow globes with a minimalist interior, like this peaceful LED tree cloche. The natural wood base supports a 7" glass dome containing two snow-dusted pine trees adorned with twinkling lights. This tasteful piece fills your senses with the scent of a pine forest, the cool breeze of winter, and a snowy night's coziness spent outdoors with loved ones.
Staying classy doesn't have to mean sacrificing flare, as you can see with this stunning set of Lantern Snow Globes. They are forest themed with pine and birch motifs on the outer panels. One features a deer and tree scene while the other displays a scene with Santa. The white and gold color scheme can be incorporated in many holiday designs and neutral with a sparkling touch.

3.

Christmas Ball Set

A Christmas ball set is a naturally classy arrangement to add to your mantle this season. With little LED lights brightening up these spheres, the ball's design illuminates, becoming the star of the show.

Choose a Christmas ball set with a simple but beautiful design, like this 3 Piece LED Pinecone Berry Globes Glass Set. This set is ideal for Christmas decorating with ornately detailed pine cones and berries that draw focus and warm LED lighting to make the artwork come to life.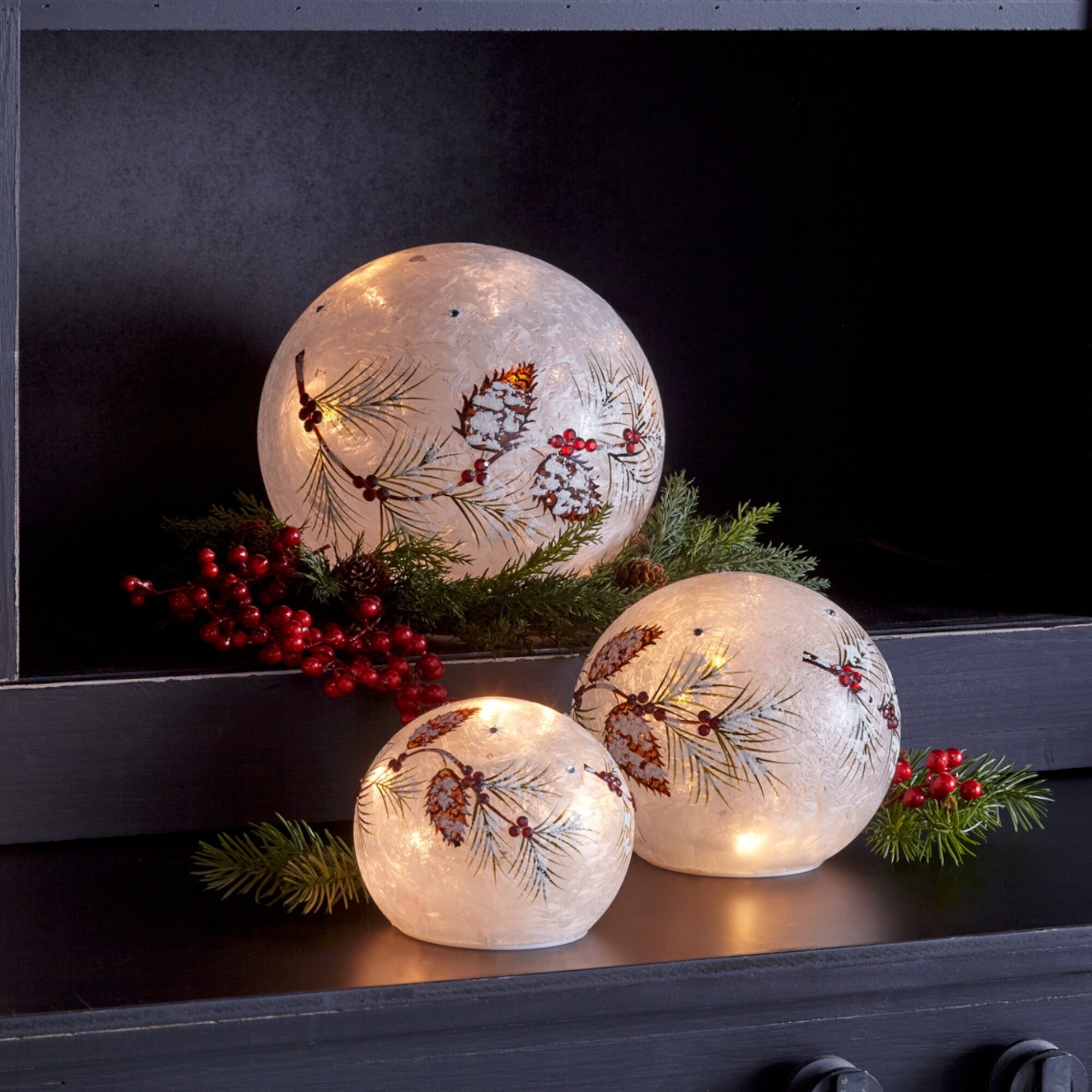 These seasonal accents in varied sizes add interest to the home's surfaces even with a neutral design like the 3 Piece Snowflake LED Light Orb Set. This piece still draws the eye with festive lighting but presents a frostier, traditional winter image through its snowflake detailing.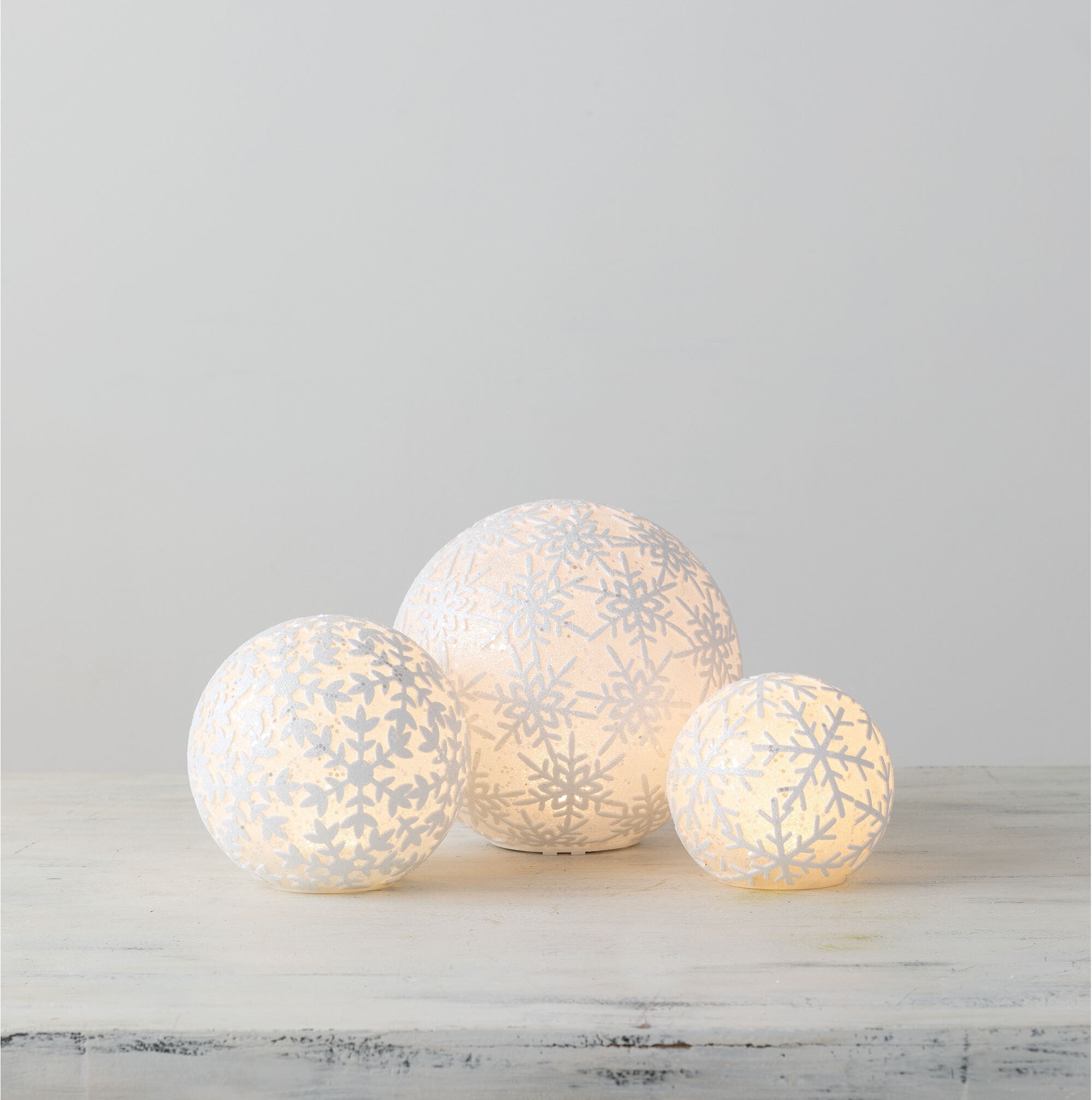 4.

Christmas Wreaths

Wreaths are an iconic symbol of the holidays, welcoming loved ones into our homes as the first decoration to greet them at the door. Your Christmas wreath sets a tone and expectation for what guests can expect to find on the interior as well. Luckily, there are endless options for what color and style of wreath you can choose without going over the top; sometimes, less is more when your goal is a classic decor scheme.

The Winter Berry Real Twigs and Sticks Wreath is a show-stopping minimalist piece ideal for a modern home. It's sure to catch attention and garner praise from visitors, featuring flocked woven twigs studded with sparkling white berries. The sleek design and neutral colors are sure to complement almost any theme.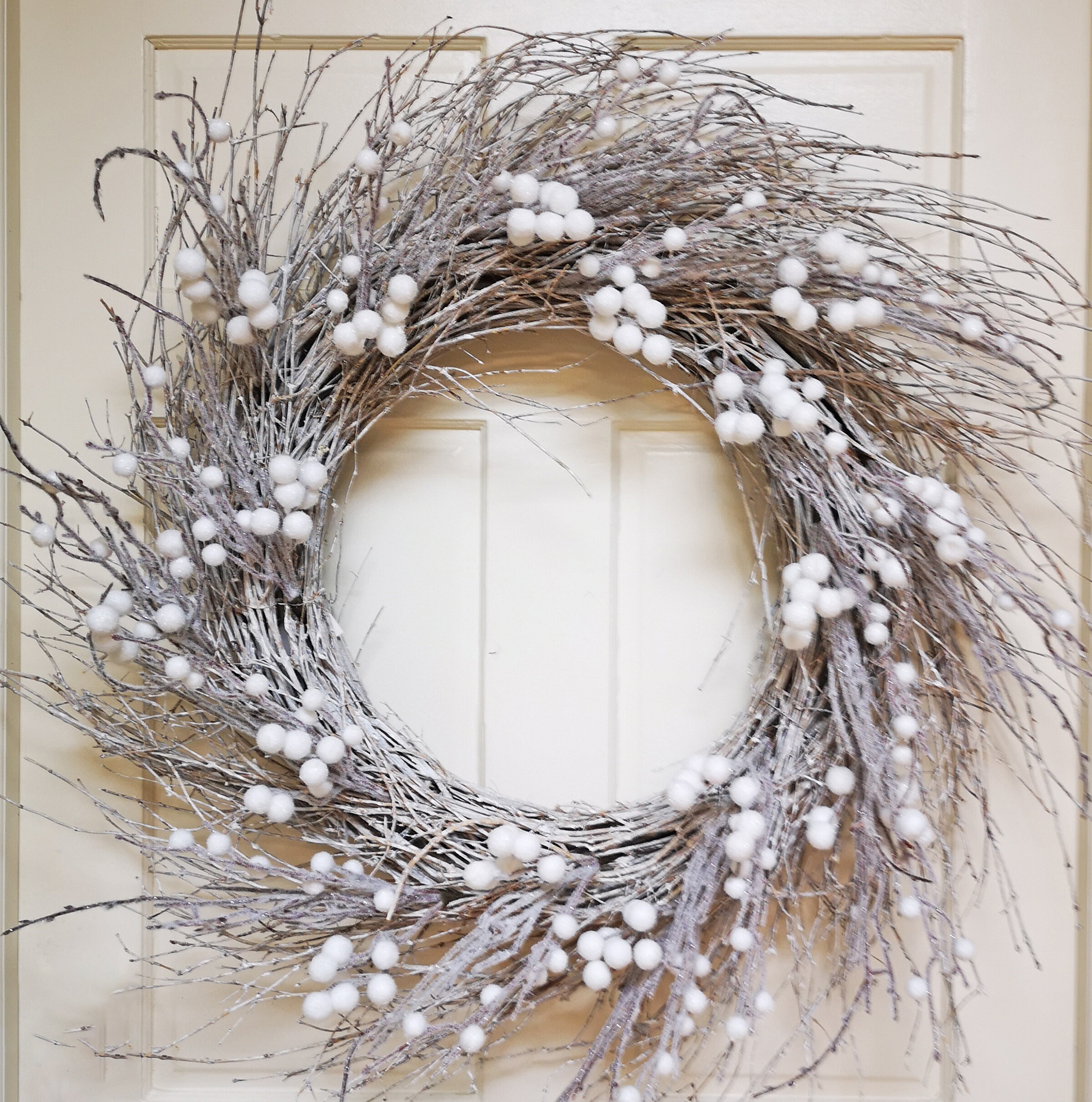 In contrast, the 24" Red Berry Wreath is a bolder choice with gorgeous red berries that immediately incite festivity. By pairing this pop of color with a natural stick and leaf design, this wreath is vibrant but traditional.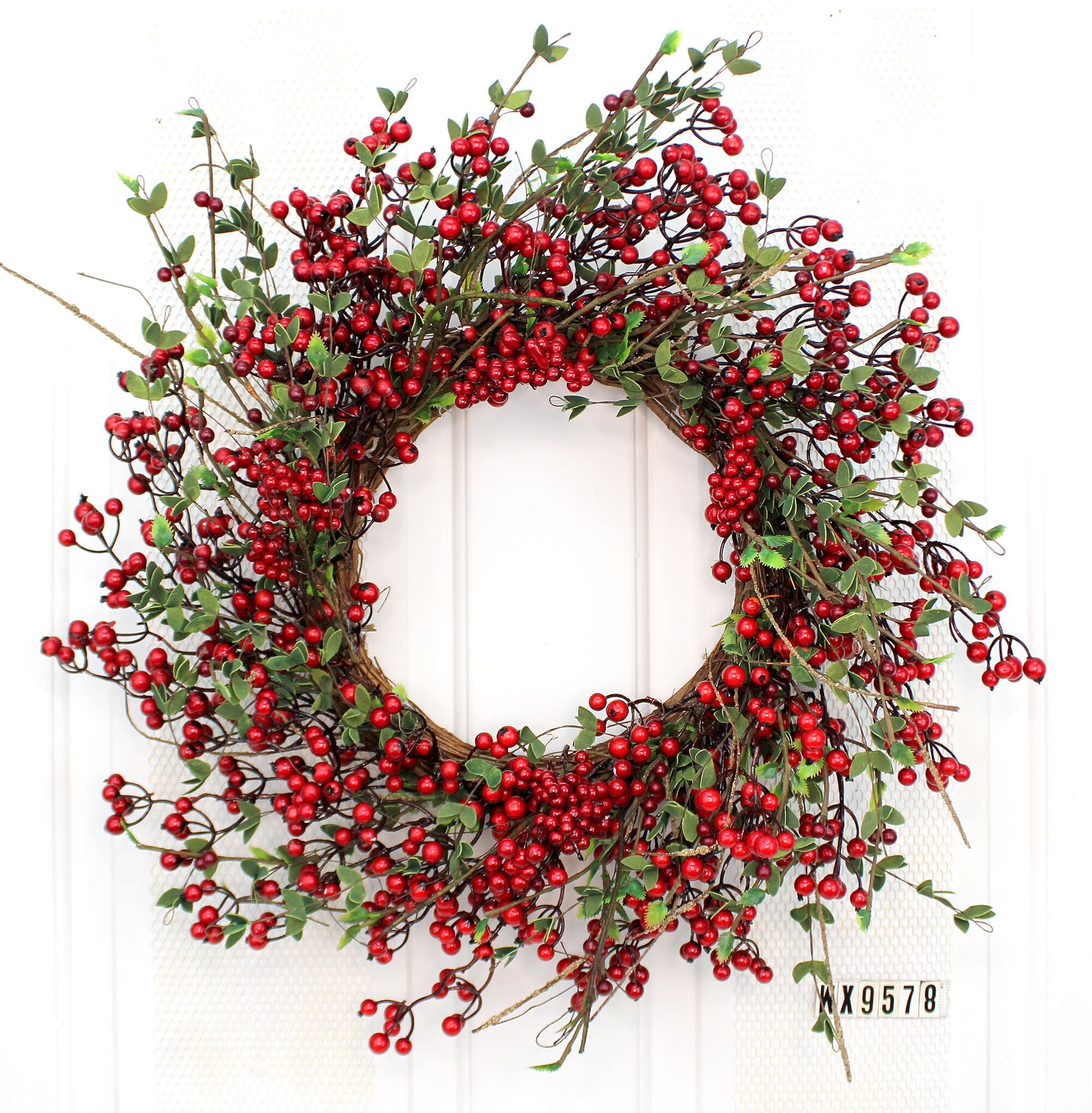 5.

Christmas Garland

Everyone wants a garland to drape over the mantle and romantically light candles around, but finding the right garland is vital. The quality and style of garland make a significant difference in whether your mantle looks classy or tacky.

If you're going for a traditional look with a green pine garland, spring for a high-quality piece like this 9' Glitter Pine Pre-Lit Garland. This artificial garland is crafted from PVC but has the plush realistic look of pine branches studded with pine cones. It includes one hundred integrated lights for a beautiful flow to enhance your mantle or window sills.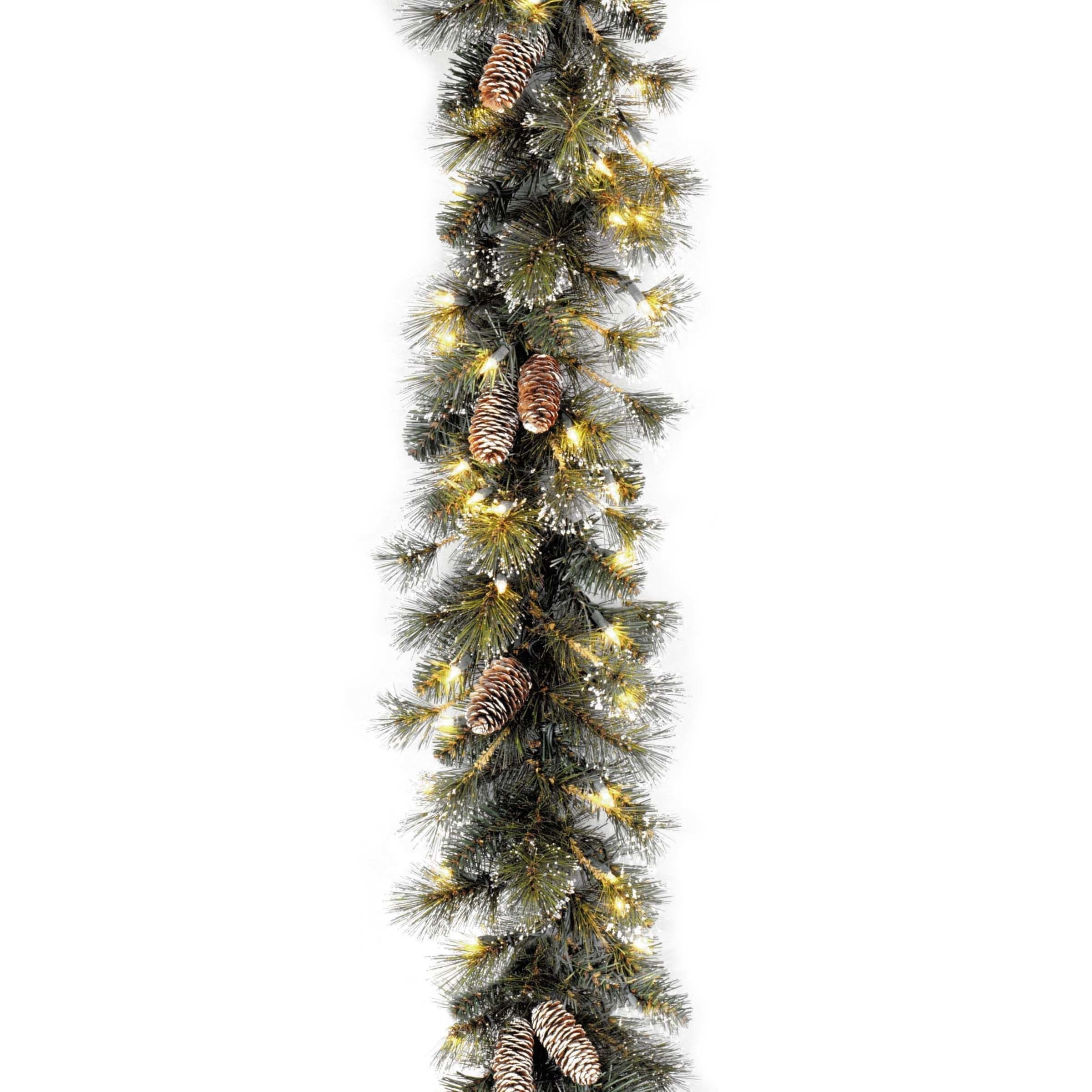 For a unique look that is still distinguished, this Fresh 6' Battery Operated Lighted Holiday Pre-Lit Garland with 32 lights is a perfect fit. It's dainty and charming, creating a warm, rustic feeling. Pair it with large white candles on your mantle, and you'll create a heavenly display that will set the tone for your Christmas get-togethers.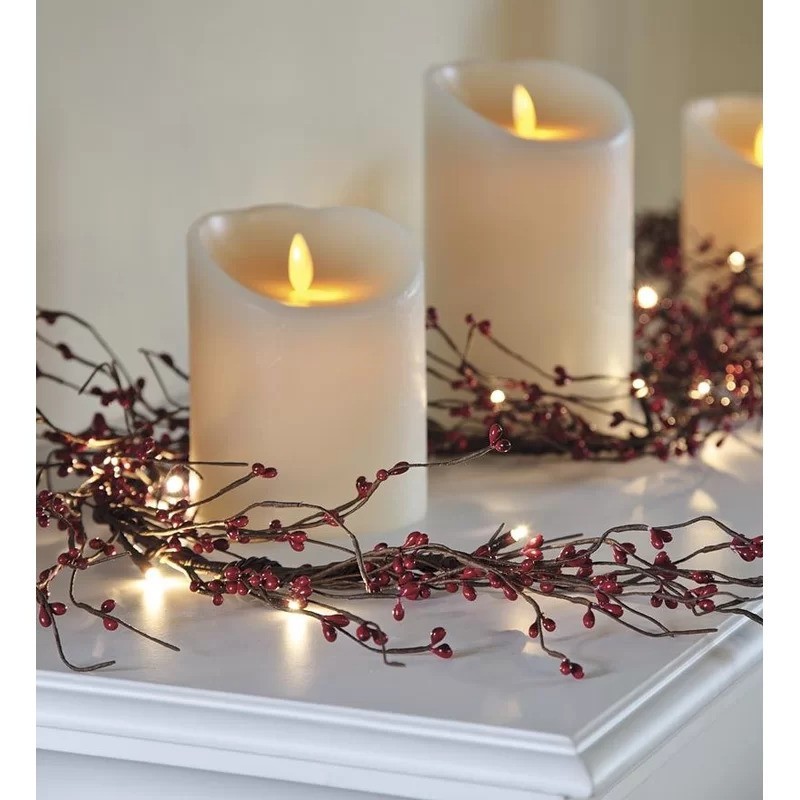 6.

Christmas Stockings

Hanging a Christmas stocking on the mantle and wondering what Santa will bring you is a nostalgic childhood memory of the night before Christmas. But when maintaining a classic Christmas design style, you'll want to be selective about what kinds of stockings are hanging in your home.

While festive, garish stockings are fun for kids and even as gifts for adults, they likely won't complement your traditional holiday theme. Shopping for decorative stockings can enhance your fireplace and make it a stunning focal point of your decorations in the living room.

Three or four stockings that are all the same size and shape but with slightly varying designs or colors are aesthetically pleasing. These Owl Knit Stockings look chic and modern because of their slender shape and muted color palette. Coupled with the owls' adorable design for a bit of character, these are an excellent choice for a farmhouse or cottage mantle.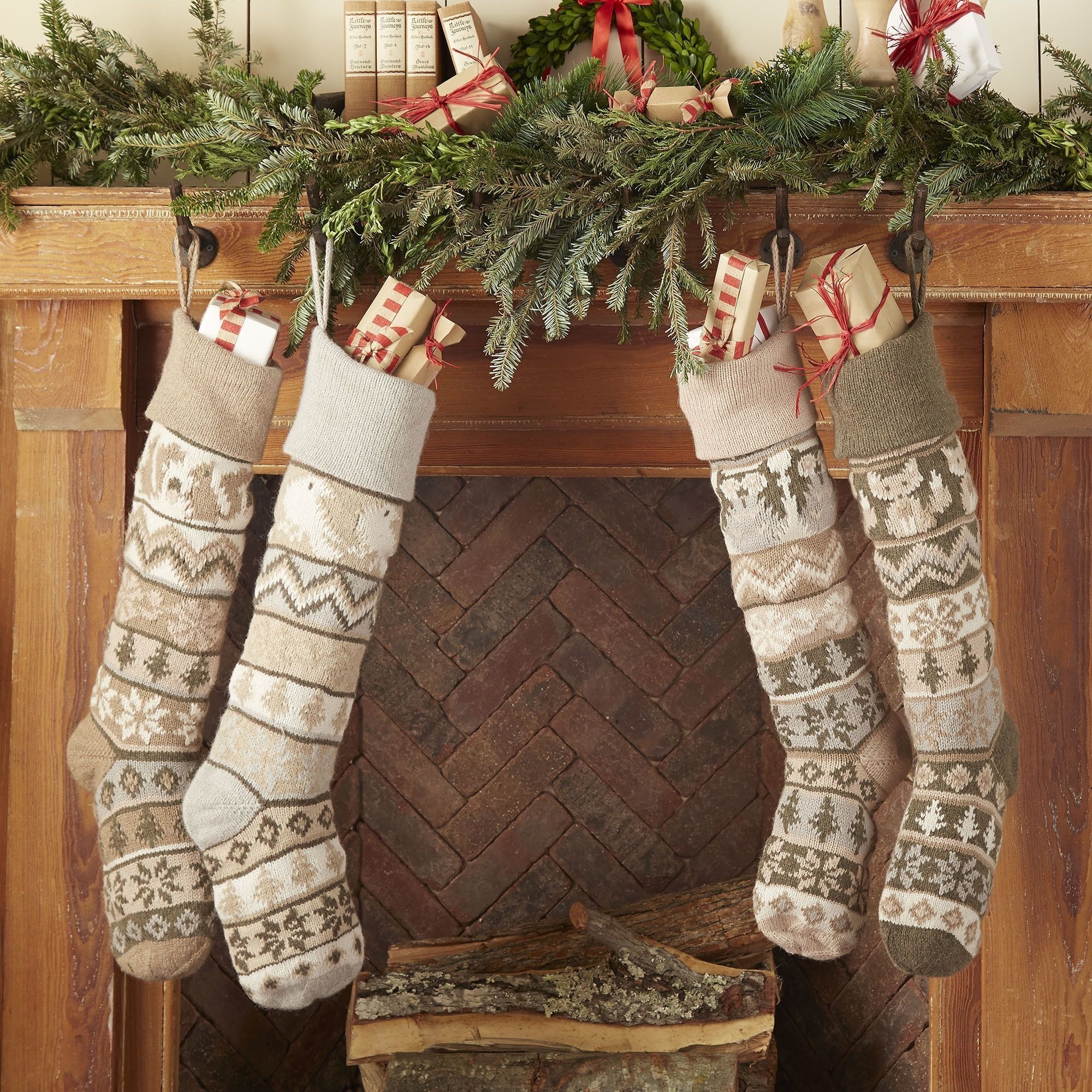 If you love traditional holiday stockings' charm but want something more mature to match your theme this year, the Cozy Reindeer Stocking is the perfect solution. Classic in shape, size, and design, this stocking is a little more elegant with its neutral color palette and subtle metallic accents.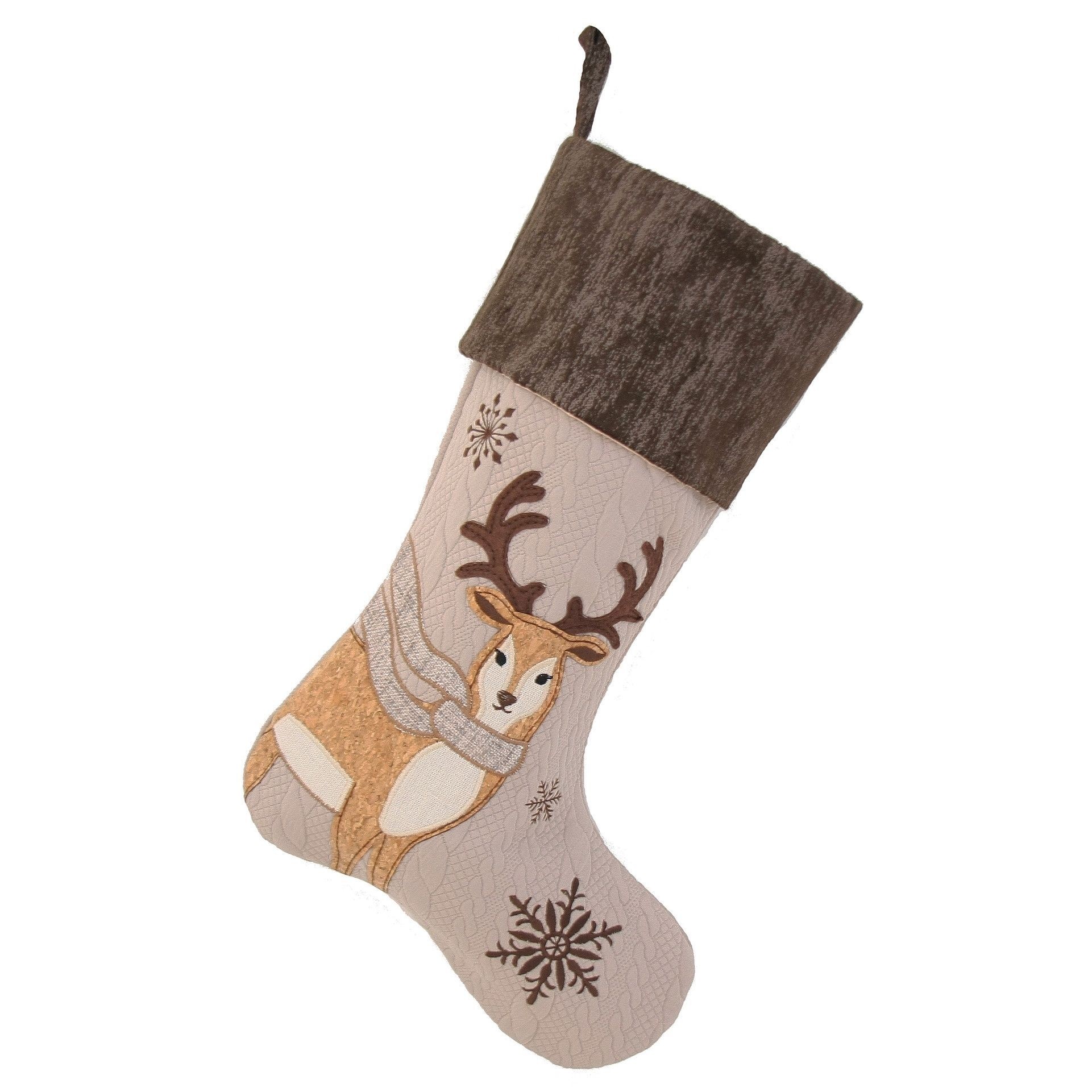 7.

Holiday Candles

It's easy to get wrapped in a loud display of holiday candles with overpowering scents and bold packaging. It's necessary to be critical of what scents and colors of candles you want in your home during the holidays.

Classic scents like baked goods, roasted chestnut, and cinnamon can serve an elegant holiday theme better than overpowering peppermint.

You can cultivate an atmosphere of joy and warmth with products like Keepers of The Light Gingerbread Scented Jar Candle. With hints of spice, orange, and lemon, this delightful double wicked candle has a 125 hour burn time to light up your home and your senses for the holidays.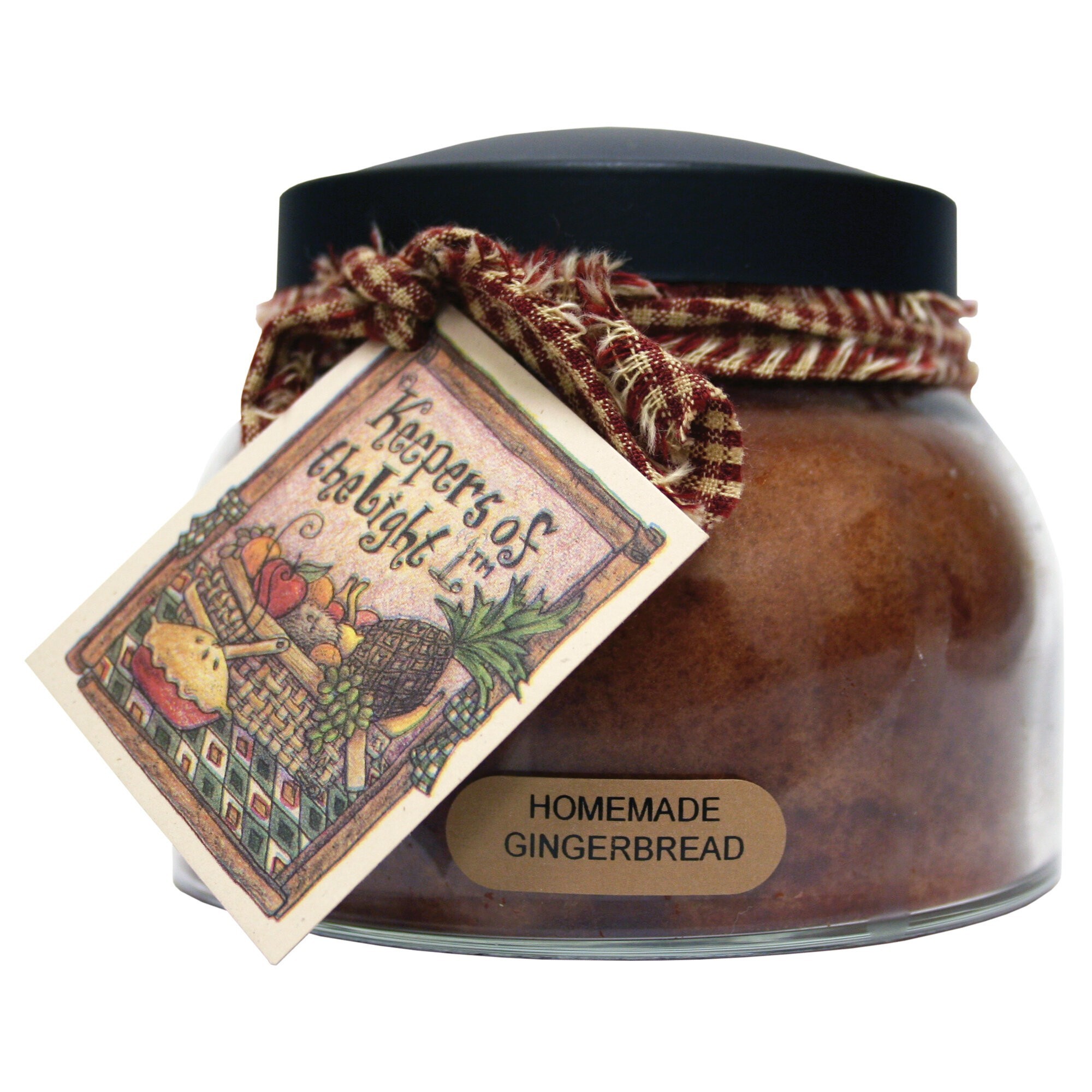 Decorating for Christmas is All in the Details
Decorating for the holidays is always exciting, and when you have a classic decor theme in mind, you can be sure that all your guests will love it. Selecting ornaments that complement your home's color scheme and are harmonious when displayed together in the same room is critical to making your home feel classy at Christmastime. Lack of cohesion can be distracting and displeasing to the eye, so be sure to choose a theme you love.