Has the colorful hibiscus plant caught your attention? This lovely and useful plant with remarkable health benefits can become your next favorite plant whether you grow it indoors or outdoors.
Hibiscus can instantly bring a tropical vibe to your home and garden. But it's not a hard plant to grow as long as you know the proper way to take care of it.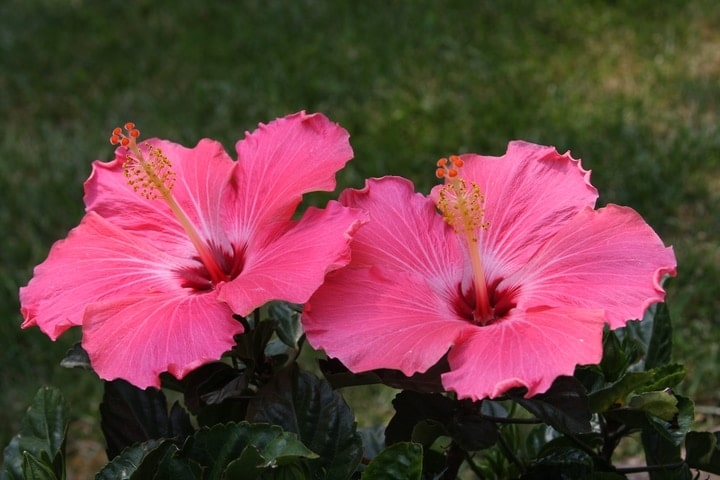 In this definitive guide, we will share with you all the tips you need to grow this plant and take advantage of its medicinal uses. But first, let's get to know it a little better.
Hibiscus Plant Description
Hibiscus plant leaves are alternate often with lobed margins. The flower is colorful and trumpet-shaped. It can wear white, pink, red, orange, yellow or purple and opens beautifully.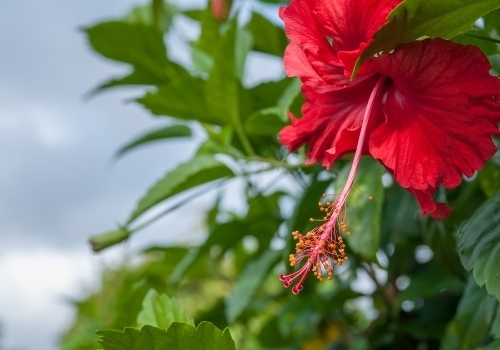 This color variation attracts doesn't enchant only our eyes but also attracts bees, butterflies, and hummingbirds.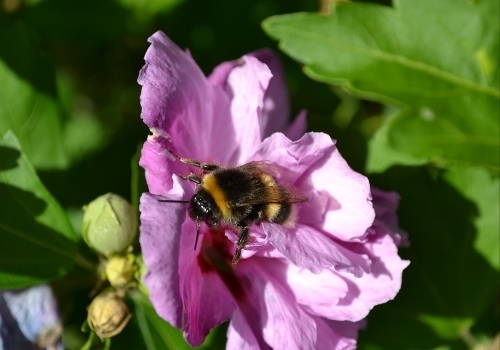 Hibiscus plants typically grow up to fifteen feet tall in tropical areas and their flowers can blossom for up to six inches in diameter.
What Is Hibiscus Used For?
Hibiscus has many uses. It can help treat loss of appetite, colds, heart disease, nerve disease, and stomach irritation.
Egyptians use some parts of the flower to create a refreshing tea called Karkade. They also used the plant to treat circulatory diseases.
In Iran, it's used to make sour tea for treating hypertension. In northern Nigeria, the plant is used to treat constipation and reduce upper respiratory tract pain and sweating.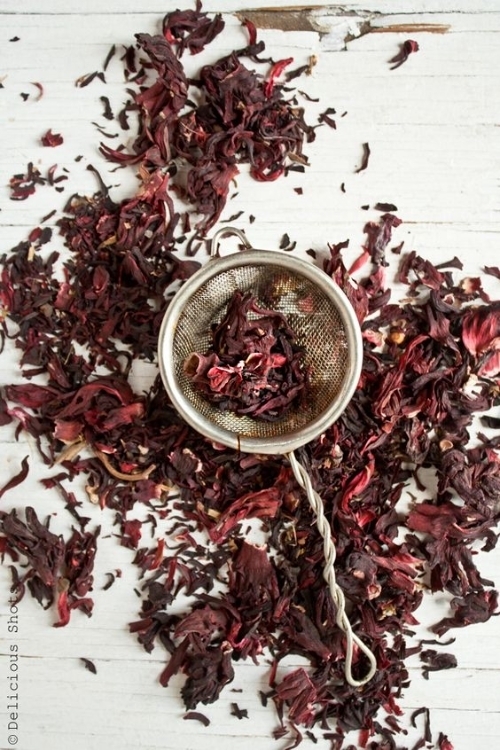 Hibiscus tea can help treat fluid retention and improve circulation. Some even drink it as a medicine to dissolve phlegm.
In other parts of the world, its red fleshy calyx is used to make jams, jellies, cold teas, and other drinks. In Thailand, they make from it a type of tea called roselle juice which is as delicious as it sounds.
Some countries also use hibiscus to make spices, soups, and sauces.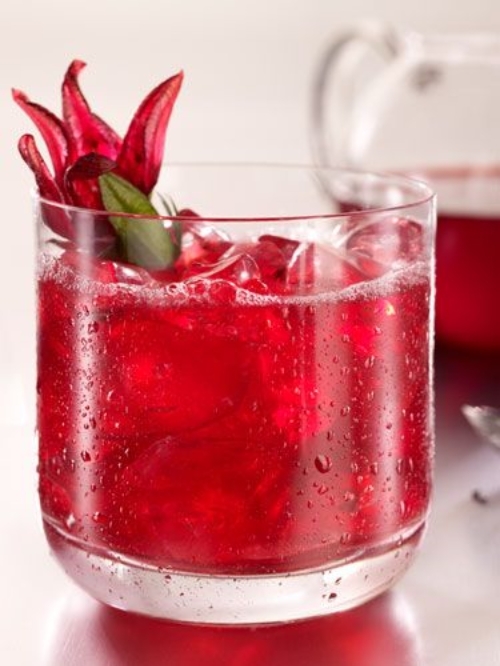 Not only is this plant used for medicinal purposes, but also in the fashion and beauty industries. The plant fibers are a good substitute for ropes and jute.
In Africa and tropical countries, hibiscus is also used in perfume making.
Types of Hibiscus Plants
Hibiscus plants are a member of the Mallow Family that has more than 200 species. There are three main types of hibiscus: tropical, hardy perennial, and hardy shrub.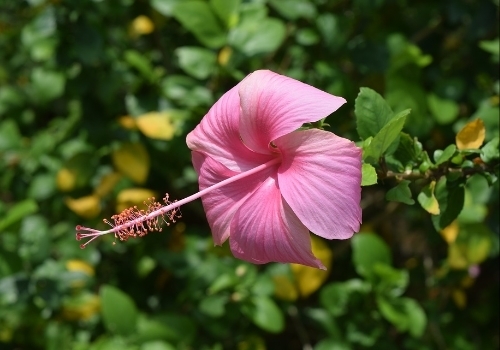 Tropical hibiscus grows in countries with warm weather all year round while the two hardy hibiscuses are hybrids that have been developed to grow in cold locations.
Let's us look at each of these types closer to understand their differences.
Tropical (Hibiscus Rosa-Sinensis)
Tropical hibiscus grows in warm locations with temperatures above 50 °F (10 °C).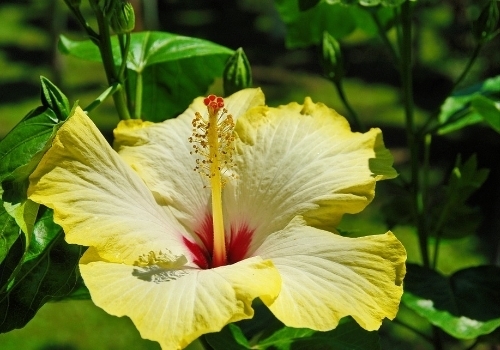 It has stiff and woody stems and thick, glossy, dark green leaves and may grow as a small tree.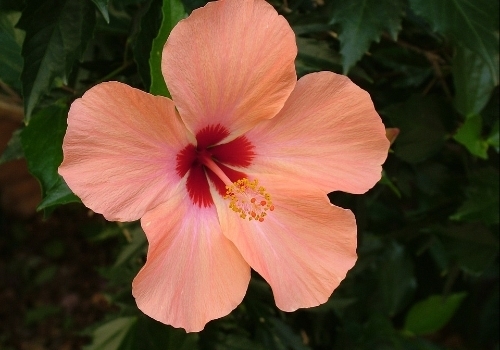 Tropical hibiscus produces more flowers than other varieties, and these come in red, purple, peach, orange, yellow, salmon-pink, or be multi-colored. It may also have double blossoms.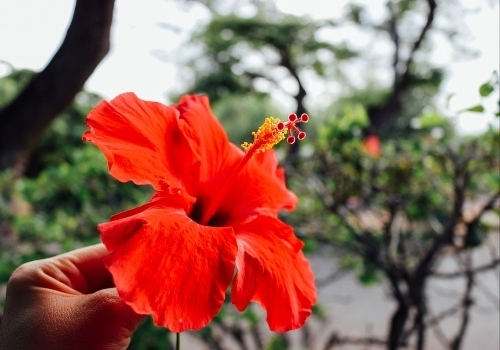 Tip: You can grow tropical hibiscus all year round in USDA zones 9-10. You can also grow it in USDA zone 8 or lower provided you keep it indoors during the winter months.
Hardy Perennial (Hibiscus Moscheutos)
Also known as rose mallow or swamp mallow, Hibiscus Moscheutos is a herbaceous perennial plant. It will completely die in winter and sprout anew in spring.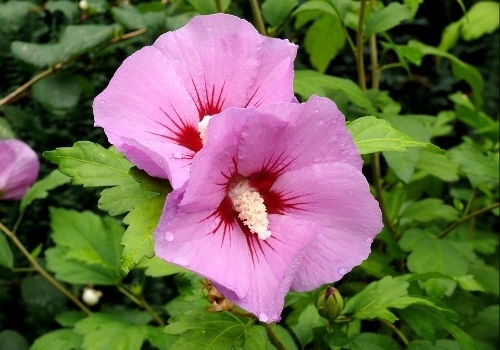 Its stems are not as hard as the tropical hibiscus plant while its leaves tend to be dull green and tender.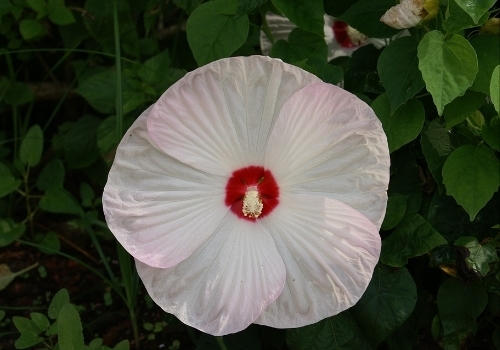 The heart-shaped petals can be red, white, and pink. The blossoms are not trumpet-like but flat, large, and tissue-paper like--they can be as big as a dinner plate.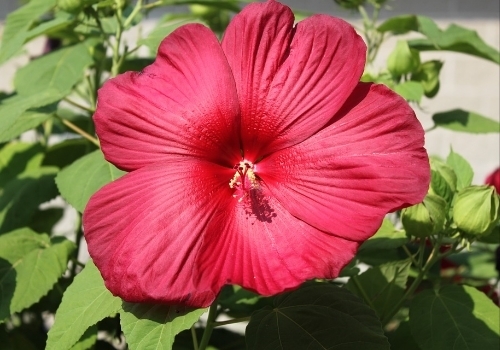 Tip: This type of hibiscus grows best in zones 5 to 9. But note that it doesn't survive well when transplanted so make sure to choose a good location for it right from the start.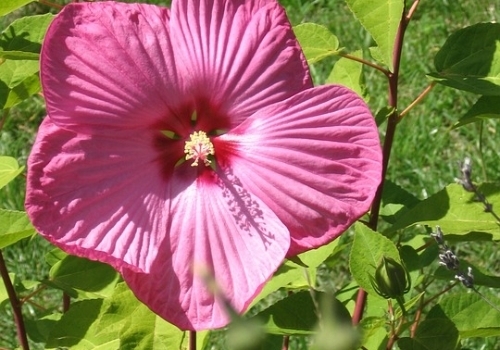 Hardy Shrub (Hibiscus Syriacus)
Known as Rose of Sharon or Althea, this variety of hibiscus grows to a larger shrub or tree up to 10 feet high.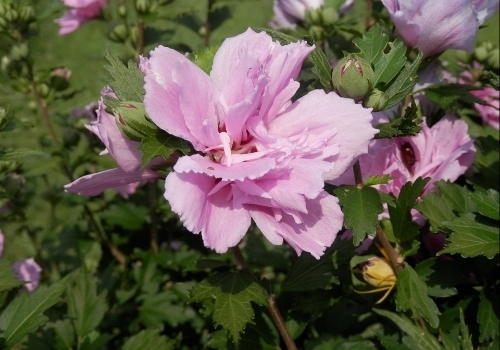 It grows white, pink, lavender, or blue flowers against dark green foliage.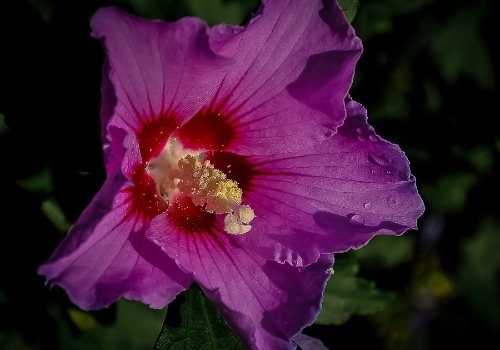 The flowers tend to be smaller than those of the tropical hibiscus. The leaves fall in winter and grow again in spring and summer.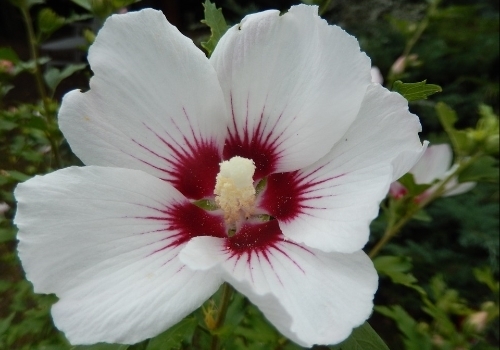 Tip: You can grow this hardy shrub in optimal conditions in the USDA zones 5 to 9.
How to Grow a Hibiscus Plant
There are many factors to consider in growing a hibiscus plant including variety, climate, and space.
You can grow it in pots, containers, or as part of a flower garden.
Tip: If yo're considering growing a tropical hibiscus plant but are located in a country with four seasons, then it would be best for you to grow it inside a container so you can easily move it inside during the winter.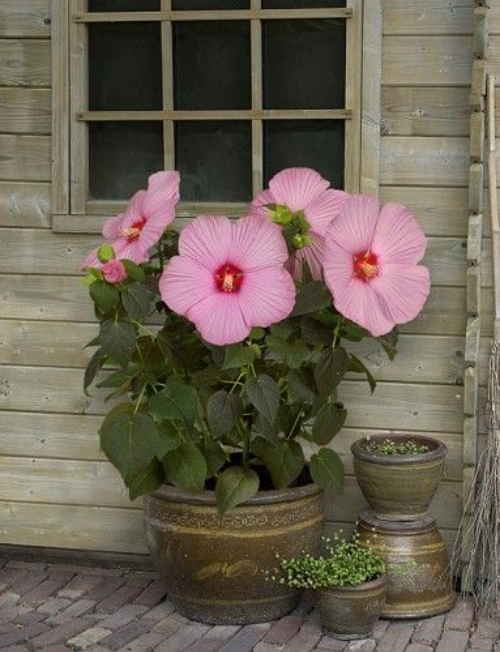 Once you have made up your mind about what variety you want to grow, you can start the seeds in the soil indoors.
Do this two months before the last frost date and then transfer the seedlings into the garden. Or you can just bring the pot outside when spring starts.
Either way, here are some important things to consider.
Container
If you decide to use a container, ensure it features enough holes for excellent drainage.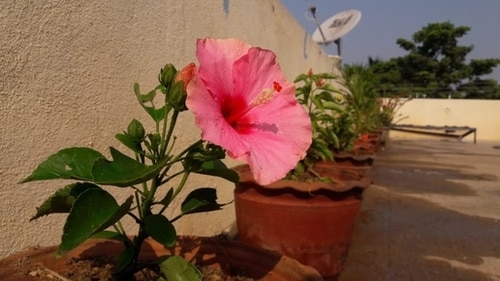 The hibiscus plant must be root bound in the pot so a small to medium-sized container will be good.
Tip: The ideal container should be as high as the roots and three times as wide.
Hibiscus Plant Location
Plant your hibiscus where it gets full sunlight. Ideally, choose a location that can provide your plant with at least 4 to 6 hours of sun every day.
The location should provide enough space to accommodate the plant's growth in time, which can be 2 to 3 times bigger than its original size.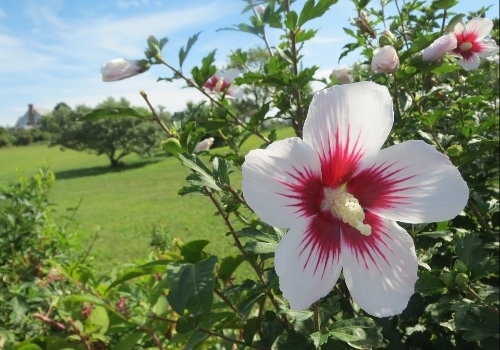 These plants can live with you for up to 40 years; just imagine home much bush they could grow in time!
Lastly, ensure that you place your plant in a location where the soil and drainage are both good. Water pooling may drown the plant while sandy locations can also harm it.
Best Soil for a Hibiscus Plant
Hibiscus plants can be very finicky when it comes to the soil they grow in. That's why it's important to consider and amend the soil if necessary before planting them.
These plants love acidic soil so you may want to test the pH of your garden soil. Check out our soil types guide for help with that.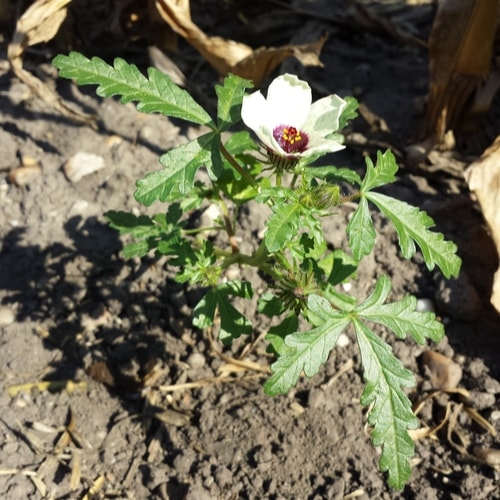 Anything above 6.5 on the pH scale needs to be amended to achieve more acidic soil. If you test and have a very basic pH, you can balance it out with the help of peat moss.
You also need to ensure that the soil has plenty of nutrients and fertilizers. When adding fertilizers, pick those that are high in potassium but low in phosphorus.
You can also add some compost. You can prepare a good mix of soil months before planting.
Planting
You can plant hibiscus in spring, summer, and even fall. You can dig a hole in the ground or place the plant in a container.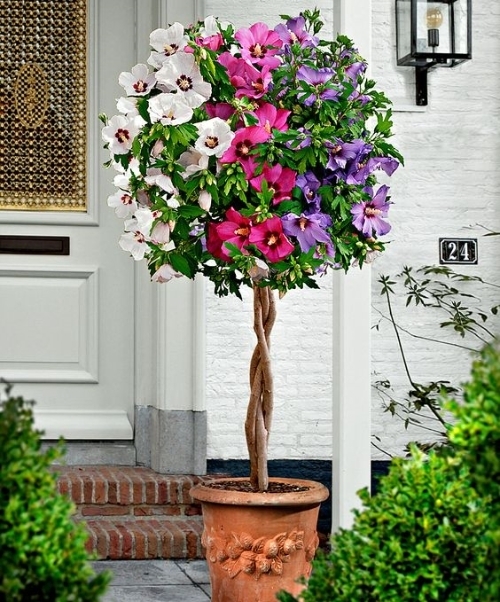 The hole or the container should be as deep as the root ball of the plant and 2 to 3 times wider.
Tip: If you are planting two or more plants in the ground, ensure that they are 2-3 feet away from each other.
Carefully place the root ball of the plant in the middle of the hole or container. Then add half of the soil from the bag and water (this removes the air pockets.)
Next, allow the water to drain and add the remaining half of the soil. Level the soil just below the stem because covering the stem may kill the plant.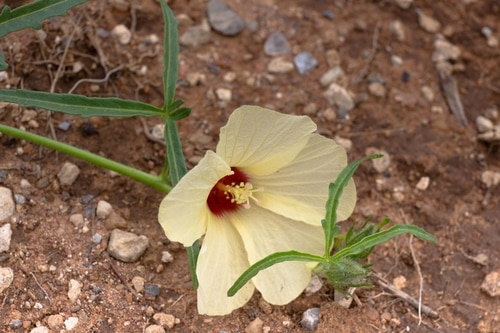 Lastly, water your newly planted hibiscus. Watering it as soon as possible will minimize the risk of transplant shock.
How to Care for a Hibiscus Plant
Whether you plan to grow your hibiscus plant indoors or outdoors, here is all the plant care information you need to grow healthy and beautiful flowers.
Hibiscus Plant Caring Indoors
The only type of hibiscus you may want to grow indoors is the tropical hibiscus and that only during the winter months.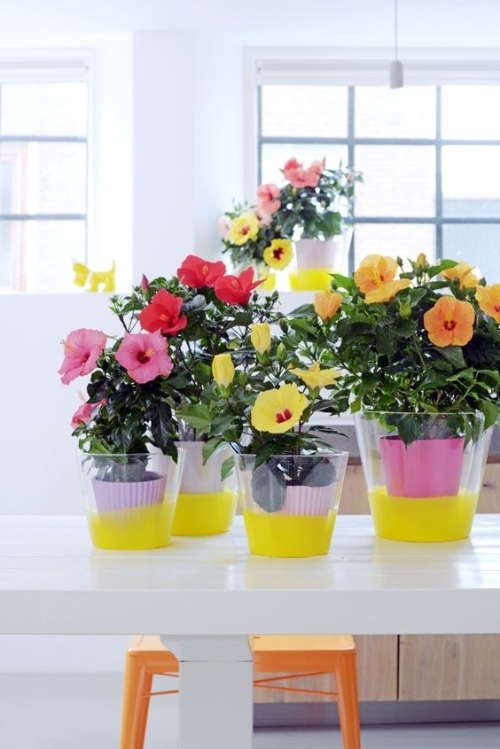 Tropical hibiscus plants can't survive the cold weather--you need to bring it indoors once the cold settles in.
Hardy varieties, by contrast, can grow outside all year round even in winter provided that you take proper take care of them.
Grow tropical hibiscus in pots or containers so you can easily move it indoors in winter. This is better than planting it in the ground in warm months and digging it up before winter, a process that weakens it and may cause rot.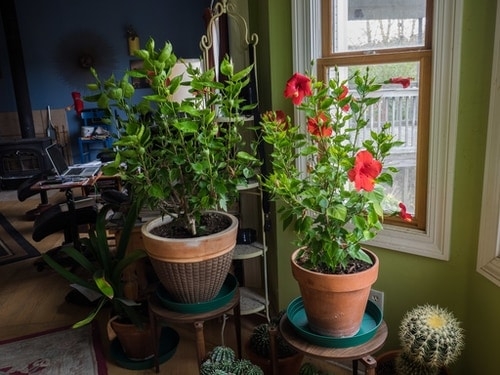 Good to know: Once you move tropical hibiscus indoors, it's normal for its foliage to turn pale yellow and fall off.
Here are some essential tips on caring for hibiscus plants indoors.
Before bringing the plant indoors, cut the plant on the tips of the branches and cut 4-5 main stems. This will ensure that you also get rid of the bugs and insects that usually dwell on the tips of the branches and new leaves.
Remove the dried leaves and flowers.
Clean the plant by spraying the remaining leaves with water and insecticides.
In winter, it takes longer for the soil to dry so water the plant sparingly. Only water it when the soil is very dry.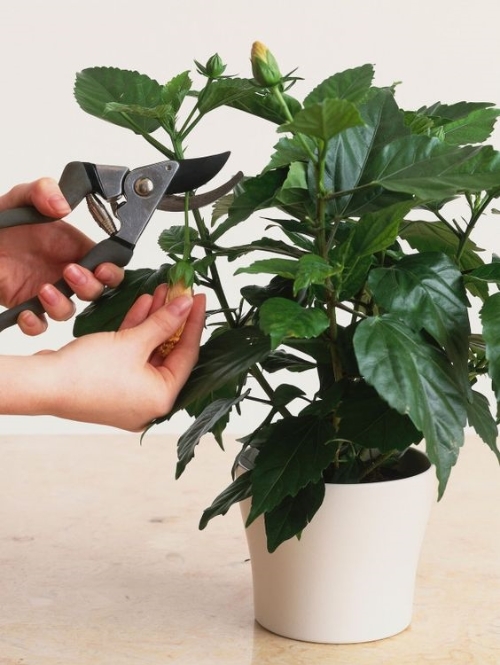 Hibiscus Plant Caring Outside
The following tips on growing plants outside apply to all types of hibiscus in the warmer months.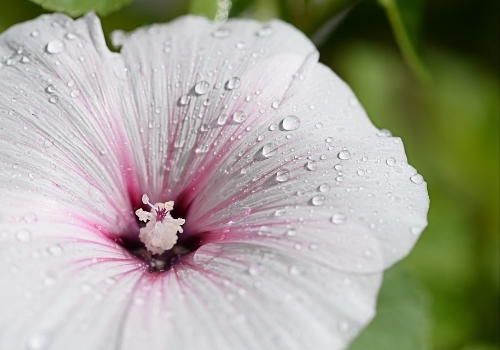 Blooming hibiscus plants need a lot of water. Generally, they need daily watering in the warmer months and lesser in the cold months.
When it comes to fertilizer, you can use a diluted liquid fertilizer that is high in potassium. Apply it in the warmer months once a week. No need to fertilize the plant in the winter.
The plant also needs constant checking for pests like whiteflies, aphids, and mealybugs. As always, use insecticides or a horticultural oil when needed.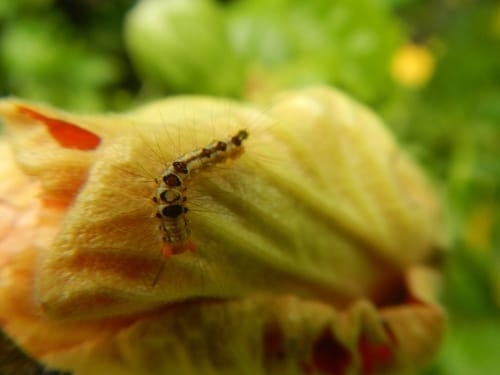 Pruning the plant is also important. It promotes new growth and more blossoms. You may cut the branch above a node or joint at an angle away from the center of the bush. But avoid cutting more than 2/3 of a single branch.
Hibiscus Plant Caring Outside in Winter
Winter care is particularly important for this plant, so let's talk a bit more about that.
Hardy Perennial Hibiscus
As noted earlier, this type of hibiscus is a herbaceous perennial so don't be afraid if you see it completely die in winter--it will spring back to life in spring.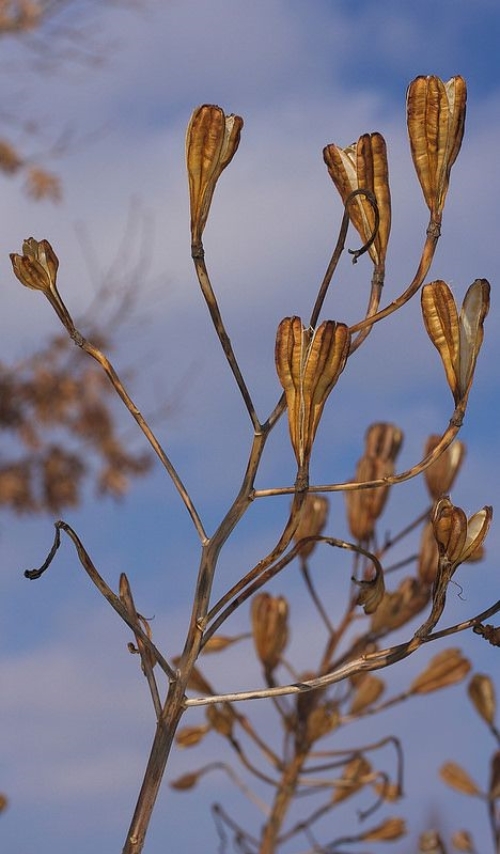 The stems of this plant typically die once cold weather sets in, but the roots will survive and produce new stems and blossoms in spring.
You can apply mulch over the roots in late fall to provide them with insulation. You can also cut all the dead stems to near ground level.
Hardy Shrub Hibiscus
The hardy variety of the plant can survive better if left on the ground to overwinter. The foliage will drop without coloring--that's normal.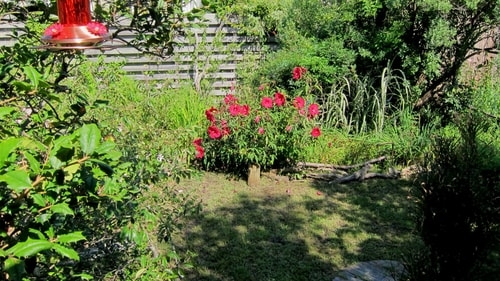 For this plant to survive, though, it's important that it's not exposed to heavy winds. Location is important.
You can also mulch it heavily with leaves in the fall season and use burlap around the bush in winter to keep it insulated.
Tip: A good time for mulching is when the ground is completely frozen so you can avoid attracting voles and mice to your mulch.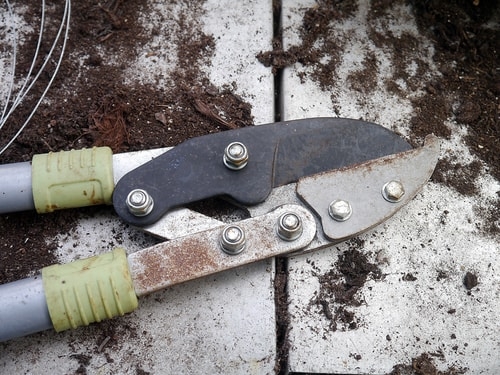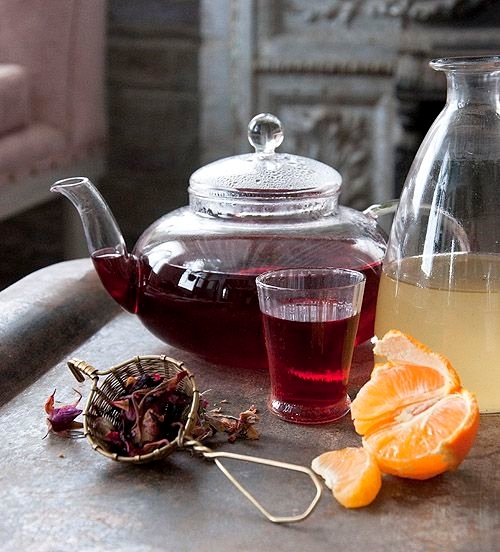 What's more, hibiscus tea is also a weight loss tea. And since it's backed with antioxidants, it can boost your immune system as well.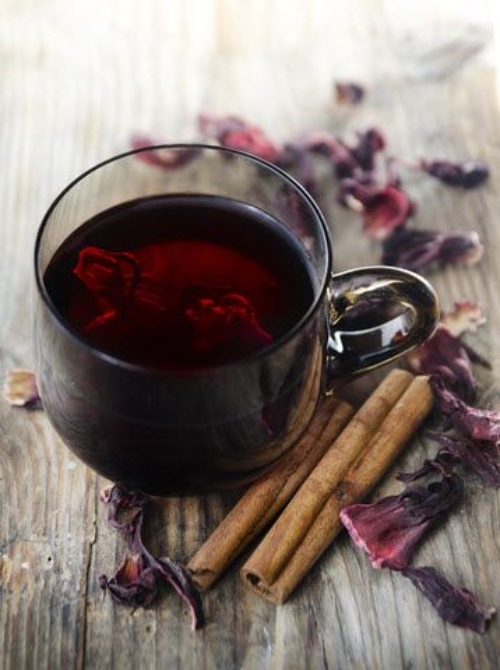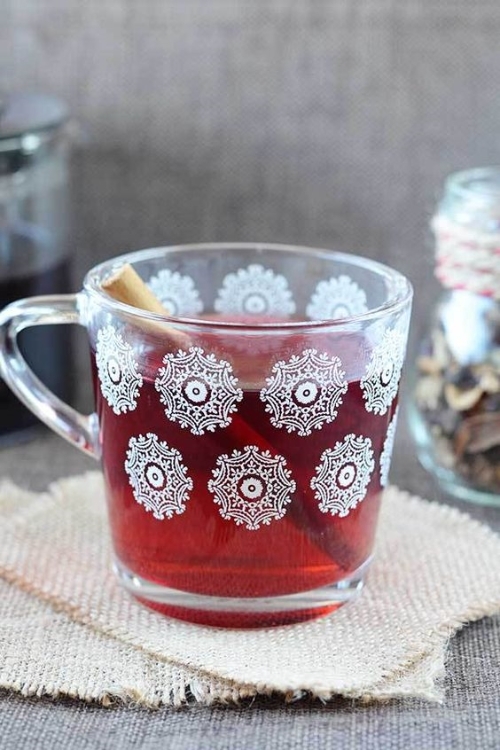 Best Hibiscus Tea to Buy
Time to stock on hibiscus tea? We think so! This is a great all season tea that you can drink warm or iced without worrying that it will keep you up at night--unless you mix it with green, white, or black tea, it's caffeine free.
Buying hibiscus tea online is quick, easy, and convenient. No need to worry about social distancing or not finding organic. Here are the most popular brands right now.
Hibiscus Plant Commonly Asked Questions
Now here are some of the most frequently questions we've been hearing about this plant and the tea made from it.
What are benefits of hibiscus?
Do hibiscus come back every year?
Varieties of hibiscus
that are hardy shrubs or perennials die in winter but come back to life in spring. The tropical hibiscus plant also comes back provided you grow it in a warm climate.
How do you look after hibiscus?
Depending on the variety you choose, you may have to move the plant inside during winter, prune it, cut down dead stems, and water it often. Alternatively, you can use
self-watering planters
to meet its water needs. Check our
hibiscus plant care guide
for guidance.
What are the side effects of drinking hibiscus tea?
Overconsumption could cause fatigue and dizziness. Hibiscus tea is less likely to cause symptoms than hibiscus powder or capsules.
Hibiscus Time
Growing hibiscus plants in your garden or indoors can be a rewarding experience you can distill into cups of delicious tea--provided you take the time to dry the flowers of the plant.
But make sure to choose the right plant variety for your area. It's safer to choose a hardy type than the more demanding tropical variety.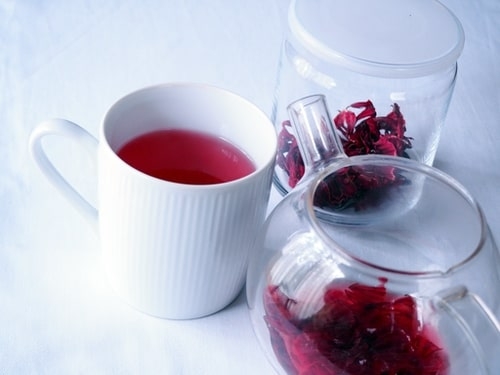 We hope you've enjoyed our guide and that it has inspired you to grow your own hibiscus.
Have you ever tried to grow this plant? And what about hibiscus tea? Do you like it?
We'd love to hear from you!
Until next post, keep planting your flowers well!
Foter Magazine is a premier architecture, decoration, interiors and design website. We inspire and guide you to make your home a more attractive place.