What if you put fish to work to fertilize plants? Aquaponics does just that. It creates a symbiotic environment between fish or other aquatic creatures and the plants they fertilize.
Using simple principles and innovative designs, aquaponics can be used in the home as well as on a large scale. It can help you garden indoors and enjoy faster crops and better use of resources compared to traditional methods.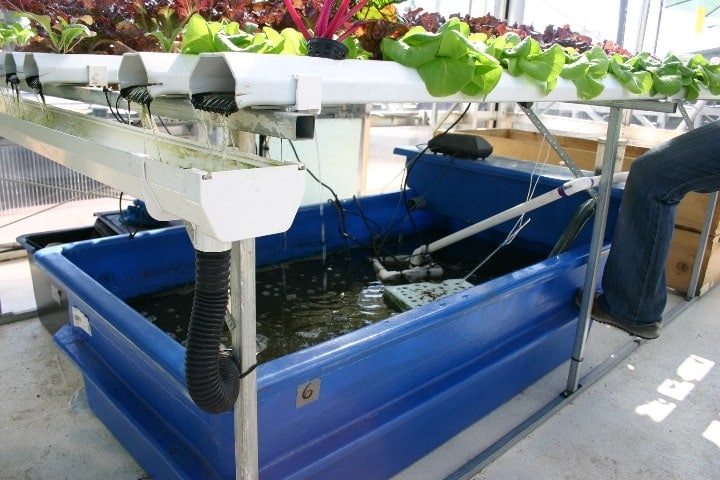 In this post, you'll find out more about aquaponics pros and cons, the different aquaponic systems out there, and how to get started. But first, let's define aquaponics more clearly.
Aquaponics Definition
Aquaponics combines aquaculture with hydroponics to create a self-sustainable environment where both plants and animals can thrive.
Conventional aquaculture, or the raising of aquatic animals in tanks, leads to the accumulation of animal excretions. This type of waste increases the toxicity of the water.