The US is a country of 43 million moms. With that stat in mind, it's probably no surprise to you that more flowers are sent and phone calls are made on Mother's Day than any other day of the year. The ultimate symbol of love and appreciation, flowers have been used for centuries to express the way one feels.
Going back to ancient Greece, this tradition is a must for most, so it's essential to know the best flowers for Mother's Day. Especially now, when social distancing and demands of a changing world are constantly shifting what it means to celebrate our moms.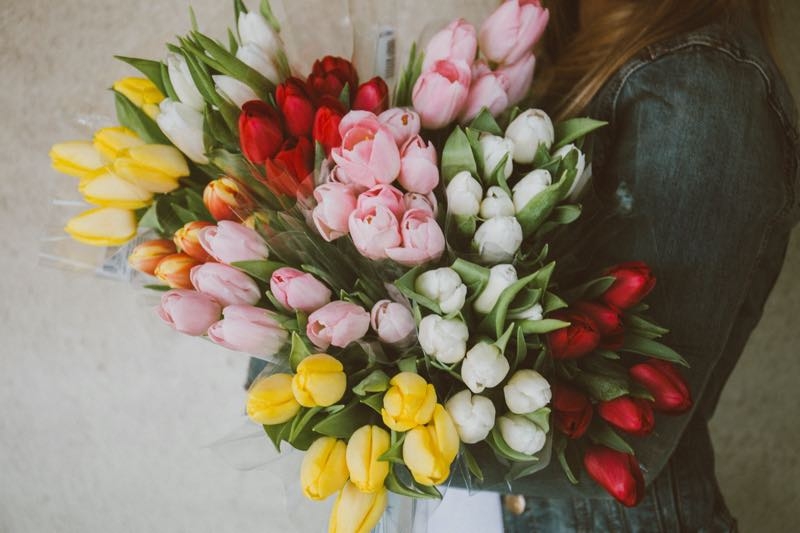 Not being able to meet with mom in person doesn't mean you must throw her special holiday to the wayside. I have a ton of suggestions for you--from the best types of flowers to buy to where to buy them. I have cheap option suggestions and FAQs on all your mother's day flower questions. You might even decide to throw in a bouquet in for yourself.
Best types of Flowers for Mother's Day
Flowers are special for a lot of reasons, one being that they convey deep meaning. Like a card without words, they carry meaning to the person receiving them. With over 400.000 types of flowering plants in the world and more being discovered each day, the messages that you can deliver with a floral arrangement are endless.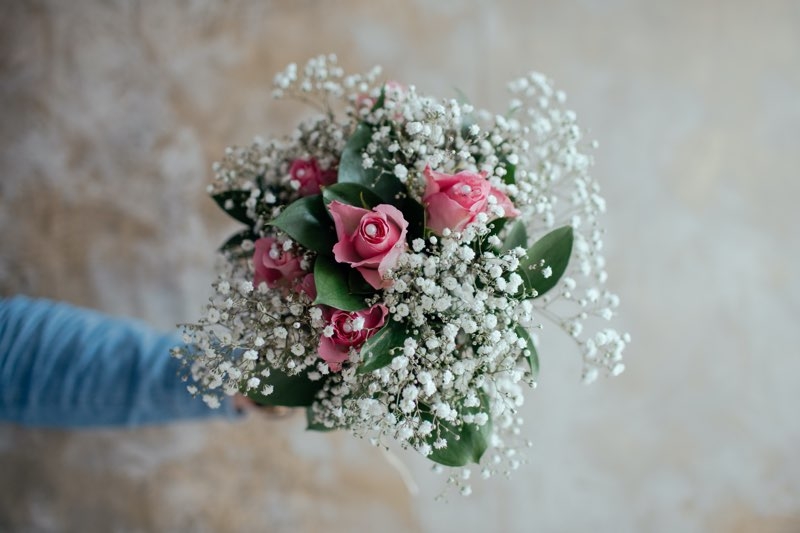 Want to express romantic love? Roses will do the trick. Sympathy? Ask your florist for lilies. People even use flowers to send negative emotions like deception (look out for snapdragons). But you certainly wouldn't want to do that to your mother!
Unless you're a botanist or a flower guru, you probably won't be able to pinpoint the name and meaning of every single plant. So, one of the best things to do is to group flower meanings by color.
Here's a simplified list to use when choosing flowers for Mother's Day:
Red Flowers for Mother's Day
Associated with the heart, red stands for love, passion, and courage. It also represents respect, so red flowers are a definite 'do' for Mother's Day.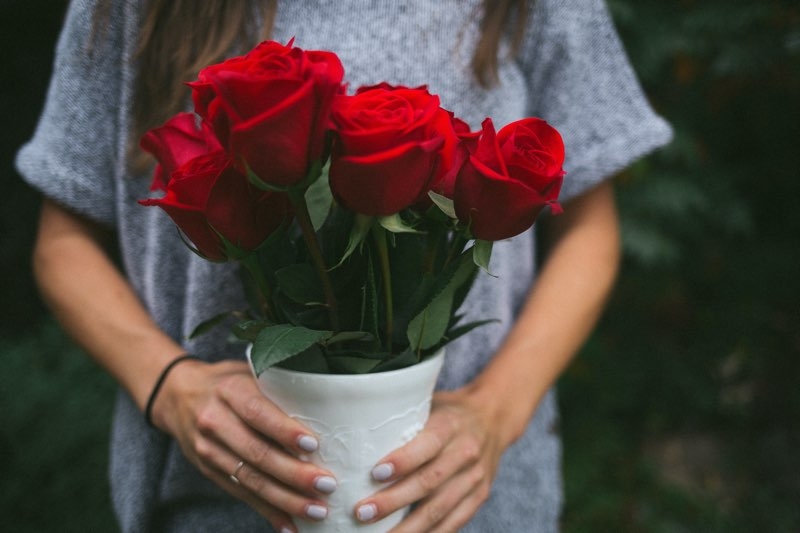 Burgundy reveals undying love, so if you want to show your mother that you will love her until the end of the time, go for a deeper red instead of the traditional.
Deep Pink Flowers for Mother's Day
Do you want to show your mom appreciation for all she has done for you? Choose a deep pink flower.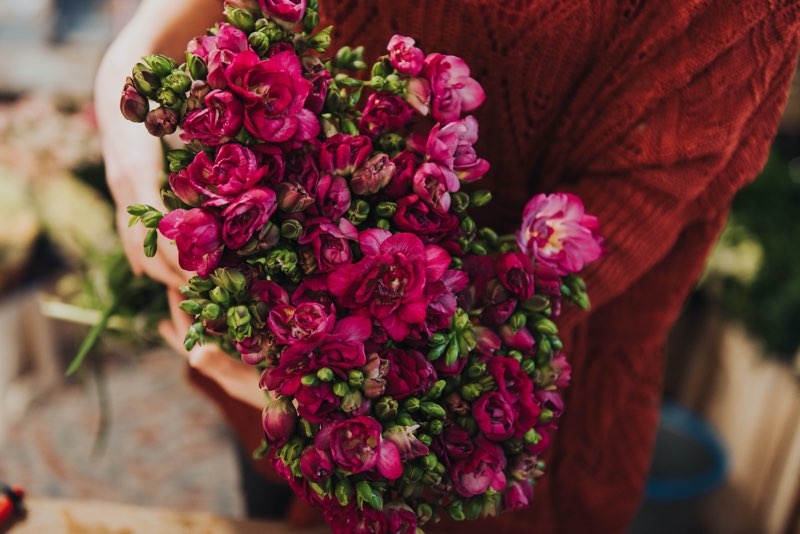 Deep pink represents gratitude and appreciation and is considered a symbol of love from mother to child--or in the case of Mother's Day flowers, child to mother. Something every mom needs from time to time.
Pale Pink Flowers for Mother's Day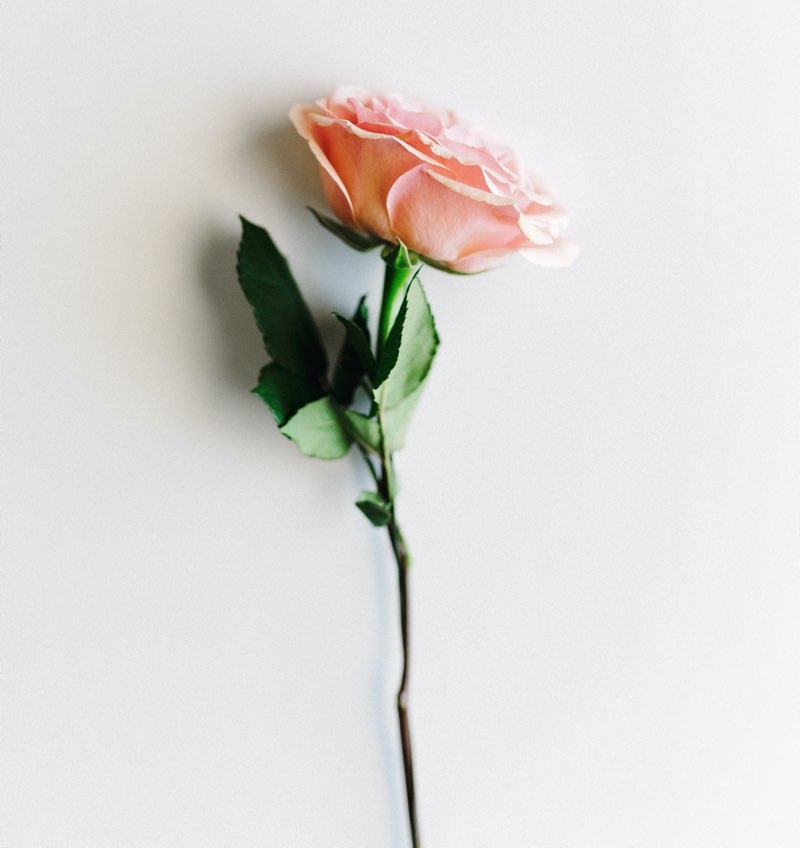 Like deep pink species, pale pink flowering plants show appreciation to those who receive them. They also stand for grace, so if the lady in your life is one of elegance, you might want to go with a lighter color bloom. You really can't go wrong with pink. This is why pink carnations are such a big hit in the month of May.
Orange Flowers for Mother's Day
Orange isn't a traditional Mother's Day flower color, but that doesn't mean you can't start your own tradition. I personally love tropical plants and think they are a unique take on Mother's Day gift-giving, especially if your mom really likes the color orange.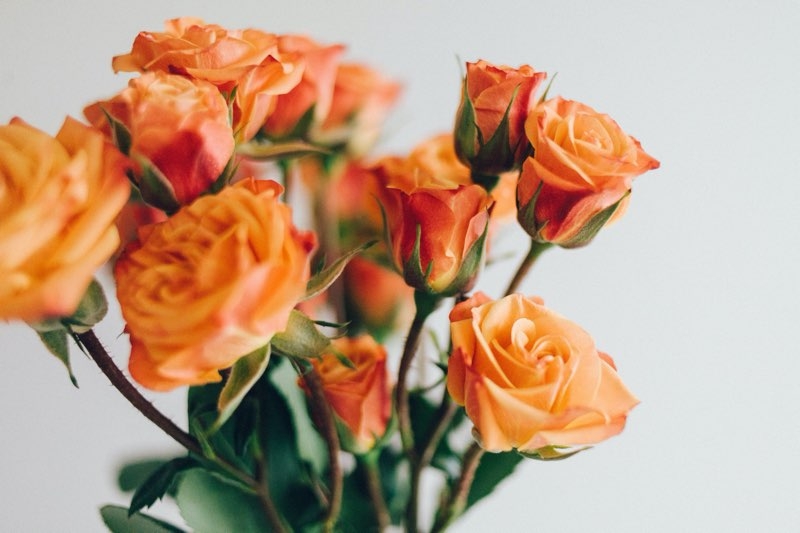 This color represents both passion and pride, so giving a bouquet of orange flowers for Mother's Day is a great way to say "I'm so proud you're my mom." Peach hued flowers are also fine since peach stands for sweetness. You'll probably want to steer clear of coral colors, meaning desire, unless you're buying them for your sweetheart.
Yellow Flowers for Mother's Day
Joy, happiness, and "I care for you" are the messages delivered by yellow-filled bouquets. This color also represents friendship, so if you want to give Mother's Day flowers to a mom who is not your mom, I suggest this color.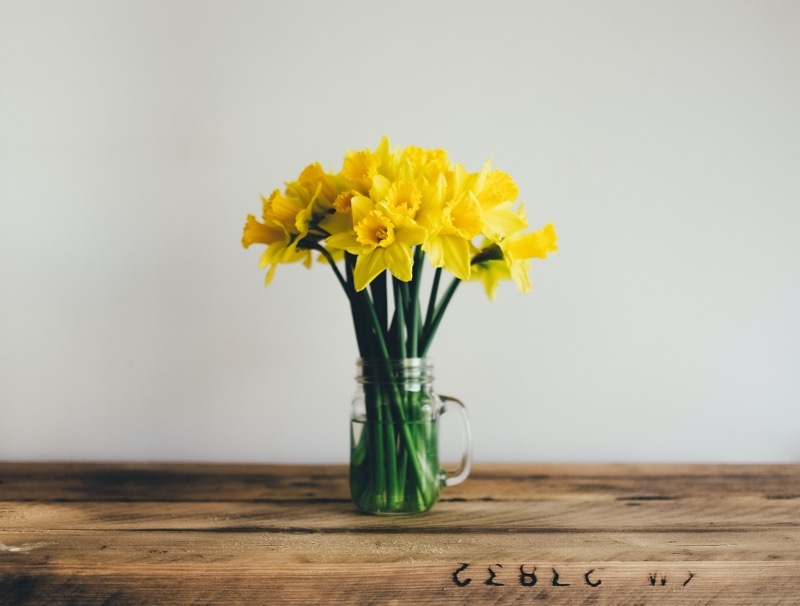 Like a yellow light, I will caution you to check the actual meaning of individual plants with this hue. Some yellow flowers, like yellow carnations, are a universal symbol for sympathy, not appreciation.
Lavender Flowers for Mother's Day
Lavender is one of my favorites plants, but I like purple-hued plants in general. When it comes to flowers, light purple coloring is deeply feminine, making this hue the perfect Mother's Day flower pick.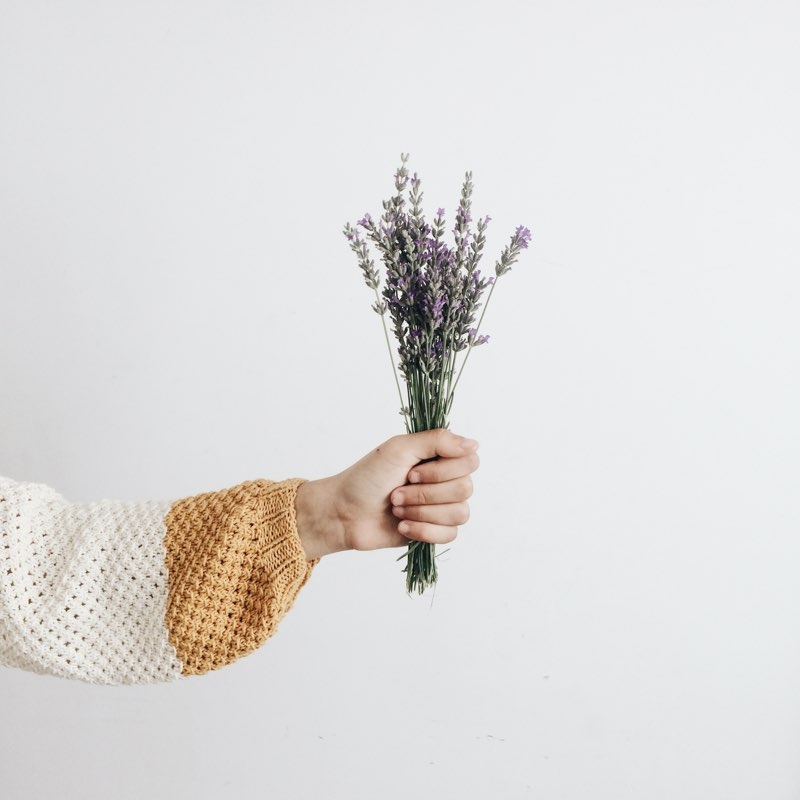 Delicate and precious, lavender flowers represent a relationship that one holds near and dear. If you're looking for a bouquet for a grandmother, lavender-colored flowers are a must to include.
White Flowers for Mother's Day
When we think of the color white, we usually think of innocence. However, white also represents loyalty.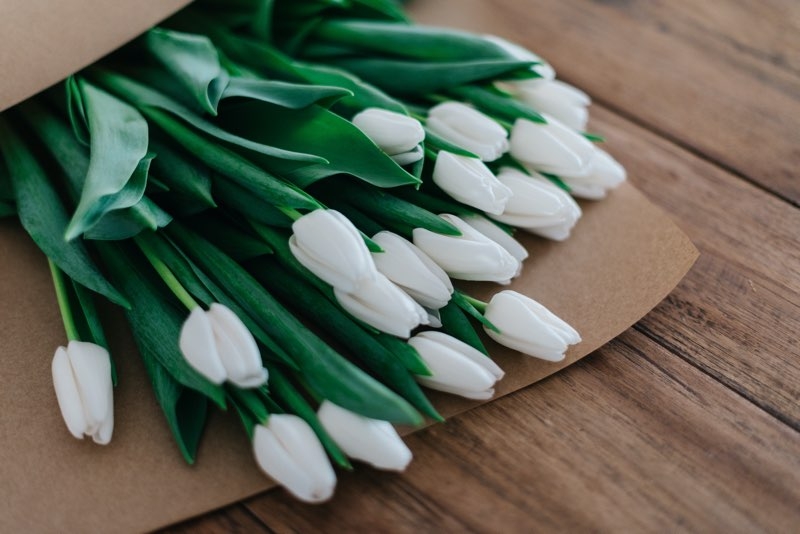 If you want to express the message "I'll be here for you, no matter what," you might consider a white bouquet for mom. You could even include a small card that relays this message in words.
Official Mother's Day Flowers: Carnations
I mentioned Carnations when talking about pink flowers for a reason, Carnations are the official Mother's Day flowers. Carnations have a rich history when it comes to Mother's Day. They were actually the first flower to be sent!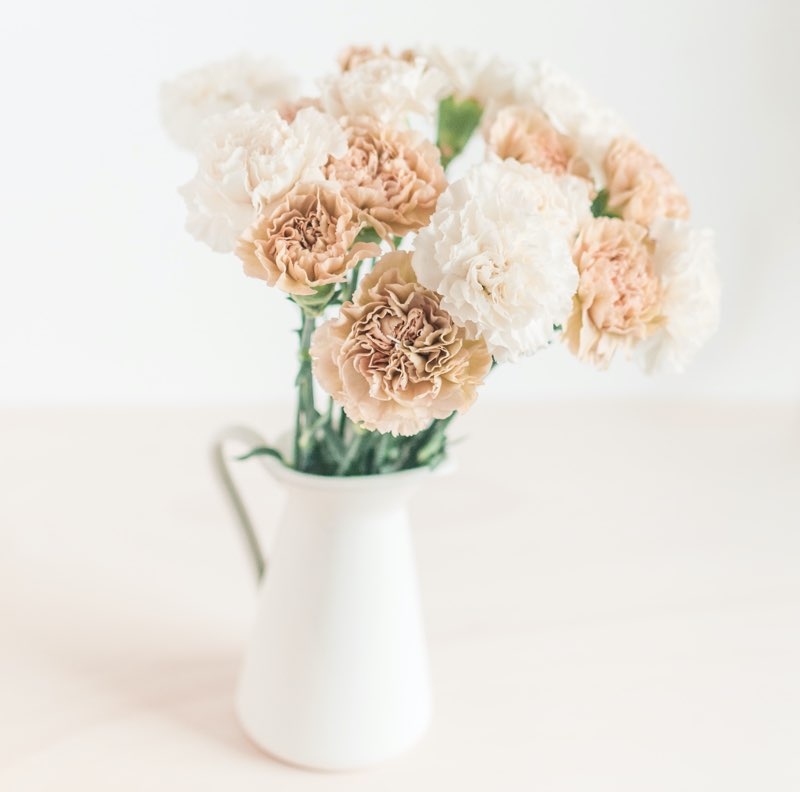 I'll save the story for the Mother's Day flower history section below, but I wanted to mention them first since they are one of my 'go-to' flowers.
Which leaves only one real question: what color carnation should I send? It's really up to you, but if you asked the founder of Mother's Day, Miss Anne Jarvis, she would have answered: white. Jarvis was quoted as saying that white carnations are the perfect flowers for moms because they represent all the virtues of motherhood.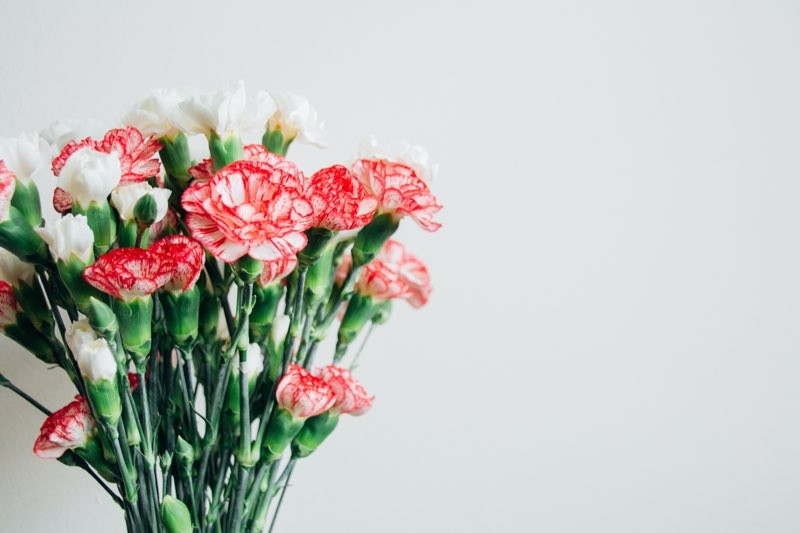 Of course, pink carnations are fine as well since they represent "living mothers" when given or worn. You'll want to steer clear of yellow and purple carnations though. The first represents deep sympathy and the other unpredictability.
Mother's Day Roses
A common question among those buying Mother's Day flowers is "Can I buy roses for my mom?" Roses are usually thought to represent romantic love, so some sons and daughters might feel a little strange buying a dozen for their mother.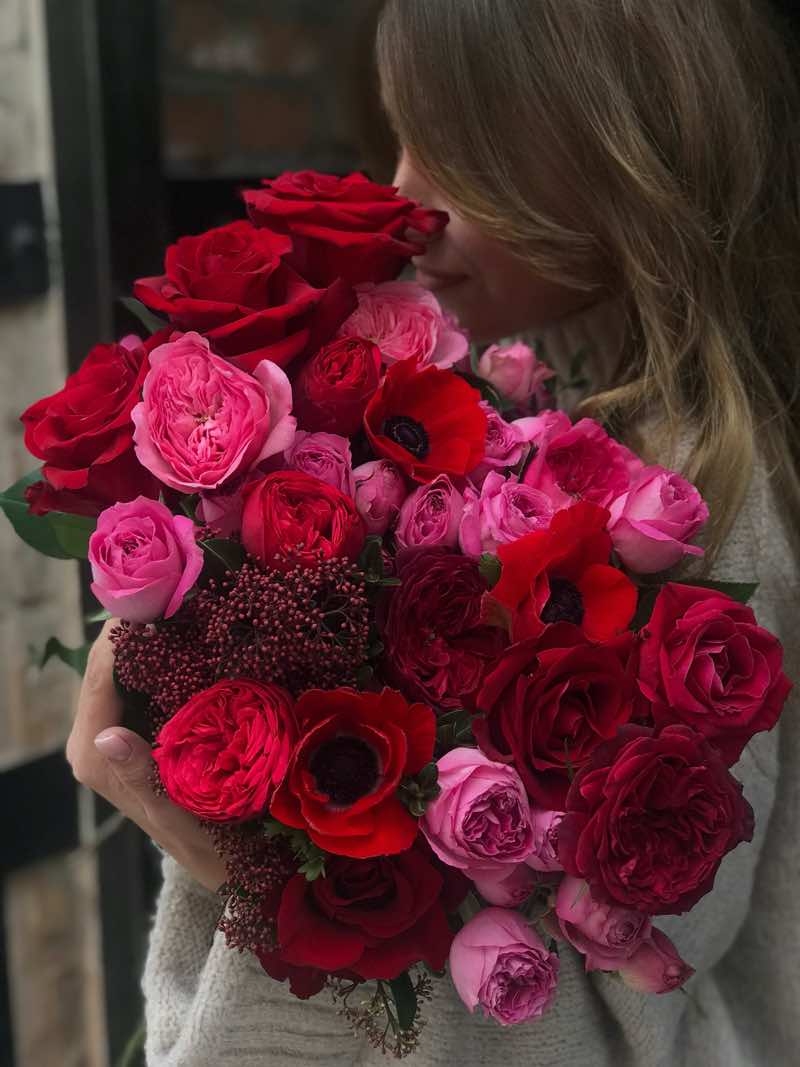 The truth is, red roses are a sign of both respect and love, coming straight from the heart. It's also cultural. In Hungary, for example, roses are a popular funeral flower. In South Korea, roses are usually given to represent 'coming of age' on one's twentieth birthday, while in Finland, roses are considered a symbol of friendship. So really, it's all about the tradition you set for yourself and your family.
You can definitely buy red roses for mom, but remember Mother's Day roses come in all different hues. From white to pink, lavender to blue, you don't have to opt for the traditional crimson hue.
Orchids
Oh, Orchids! Mamas have been receiving these beautiful flowers since the beginning of time--or at least ancient times. Once seen as a sign of fertility, the actual meaning of the species was derived from the temple where Aphrodite, the Goddess of love, was worshipped.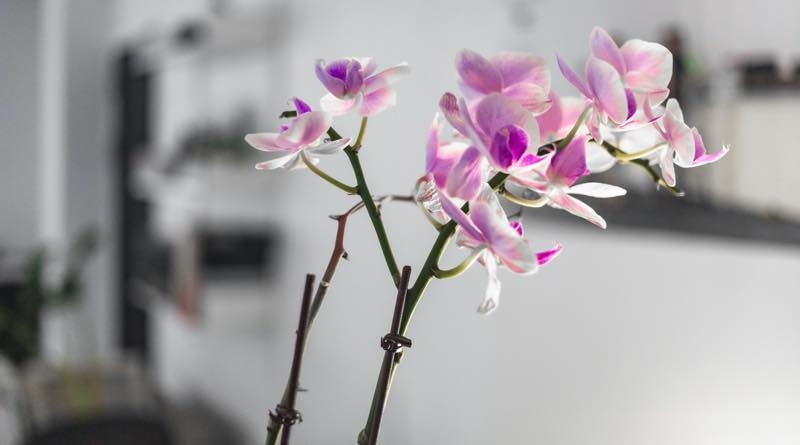 The Greeks also had another interesting tradition where orchids are concerned. They believed that by eating certain types of orchid tubes, parents could choose the sex of their baby. Although you probably won't be buying them for your mom to eat, orchids are still a go-to gift. Pink ones represent feminity, purple stands for admiration.
Lilies
With large, showy flowers, lilies are a Mother's Day hit. Growing in red, white, yellow, pink, and orange, lilies symbolize prosperity. So if you're wishing good fortune and luck for your mom, consider putting together a bouquet of lilies over roses or traditional carnations. This is especially true if your mom likes yellow.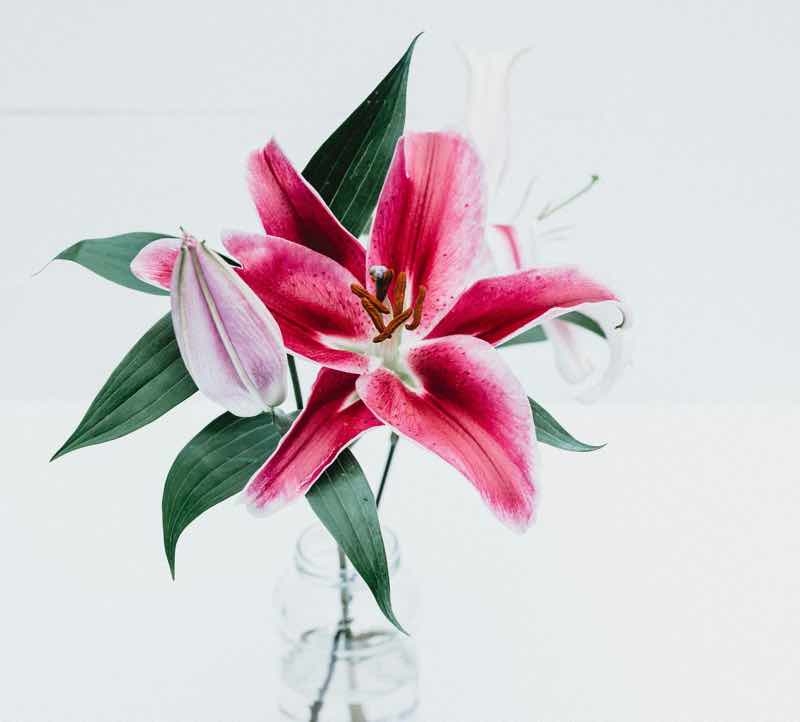 Although yellow carnations might be inappropriate to send to your mom in the month of May, sun-hued lilies stand for thankfulness. There's no better way to say "I'm so thankful that you're my mom' than sending lilies as Mother's Day flowers.
Tulips
Like roses, tulips are classic flowers of love. They are actually part of the lily family, but their unique look tends to set them apart. As with all flowers, the color you send depends on the message that you're wanting to convey. Yellow represents sunshine and cheerfulness while red stand for love and royalty.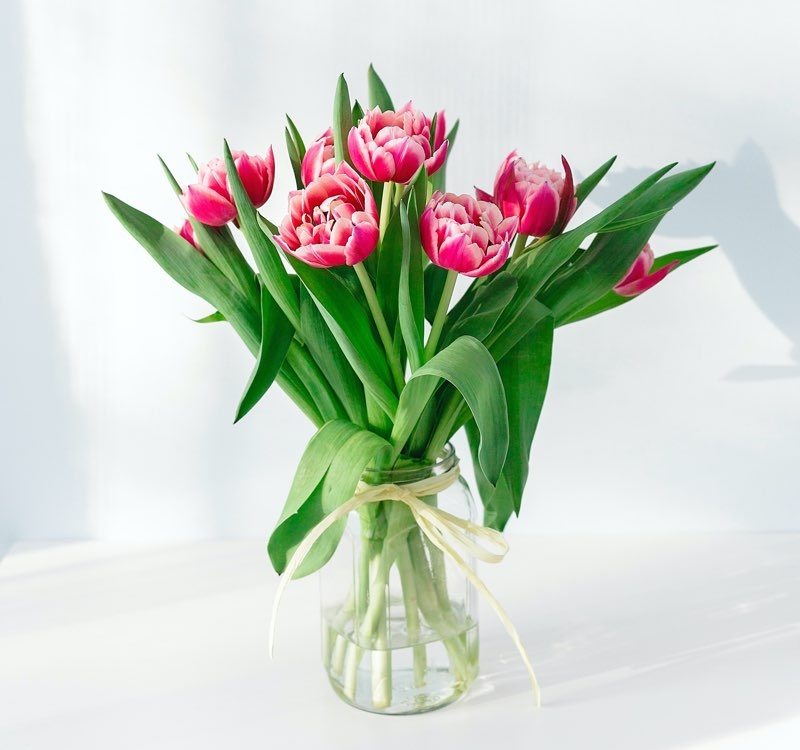 If you have a rocky relationship with your mother, I suggest sending tulips over other traditional flowers. Tulips symbolize rebirth and new beginnings. White ones signify forgiveness and letting go of the past.
Irises
Named after the Greek goddess, Iris, this flowering plant is known for blooming a deep purple hue. Of course, the coloring can vary, which is why the meaning of the word can be translated to 'rainbow.' In Greek myths, Iris traveled between the heavens and earth, as a messenger. For this reason, many people believed that irises were able to protect a woman as she travels along her life path.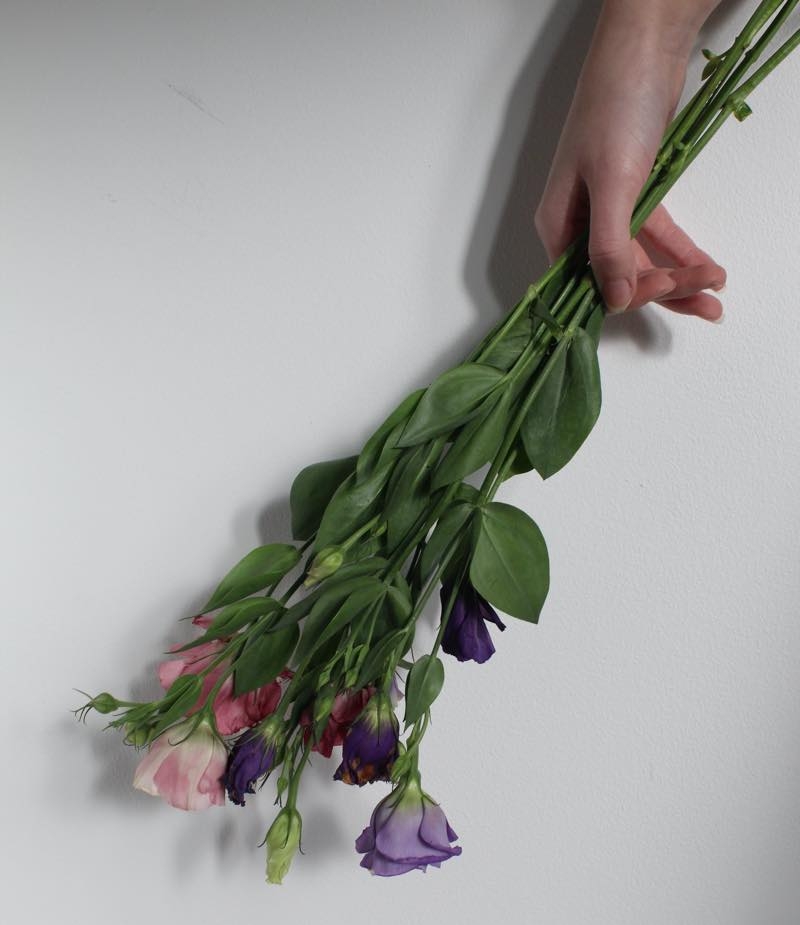 Even if you don't care for Greek mythology and its connection to flowers, you should consider Irises when ordering bouquets. Standing for faith and wisdom, irises are a perfect flower to be gifted on Mother's Day.
Callas
Affectionately known as 'Calla Lillies,' Callas aren't actually a lily. Calla, meaning beauty, represents a flower that I think is really unique. Unlike other flowers that require at least a dozen to make an impression, just a few calla lilies alone can make a stunning Mother's Day bouquet.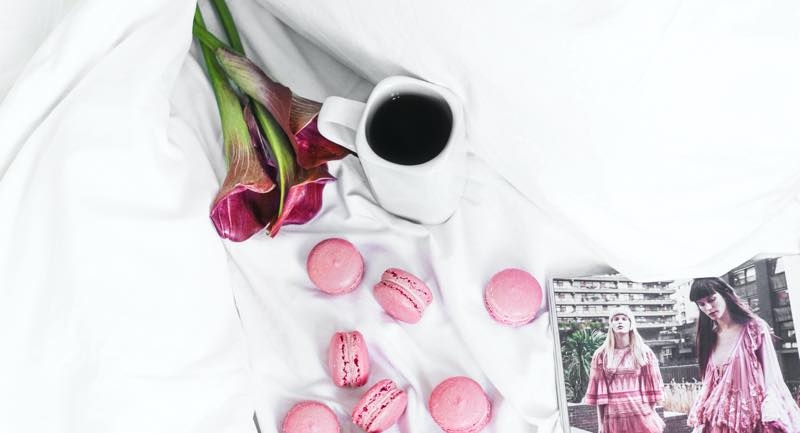 They bloom year-round, so no matter where your mom lives, this flower should be an option. From black to white, yellow to red, all calla lily colorings have meanings that are suitable for Mother's Day. Just choose your favorite and send it out for delivery.
Gerberas
The gerbera is the kind of flower you know by its look rather than its name. A type of daisy, a gerbera, is a symbol of calmness, beauty, and harmony. These start blooming May, so if you're looking for 'fresh' flowers for Mother's Day, look no further.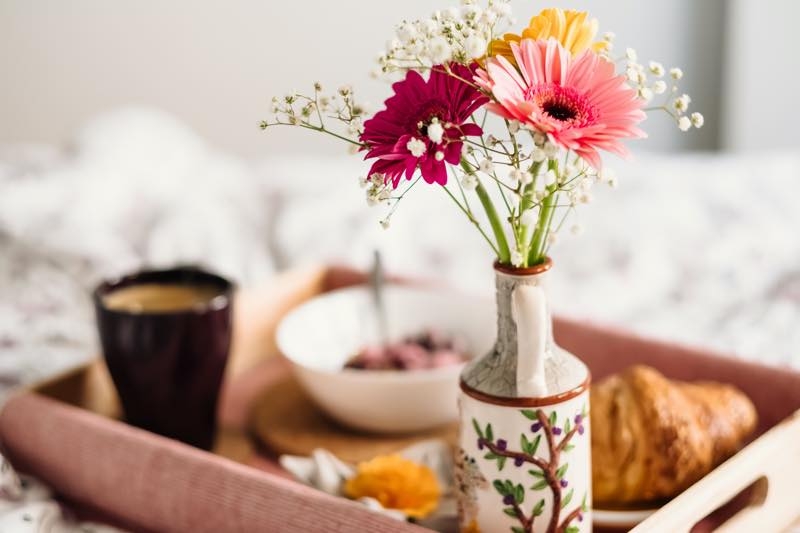 They are also more brightly colored than some other options. If you're looking to really wow a woman in your life, a gerbera is a great pick.
Gardenia
Usually given as a confession of love, gardenias are a Mother's Day must for husbands wanting to celebrate their wives on this day. It also serves as a symbol of protection so, in times of distress, gardenias can be a natural way to signify your well-wishes.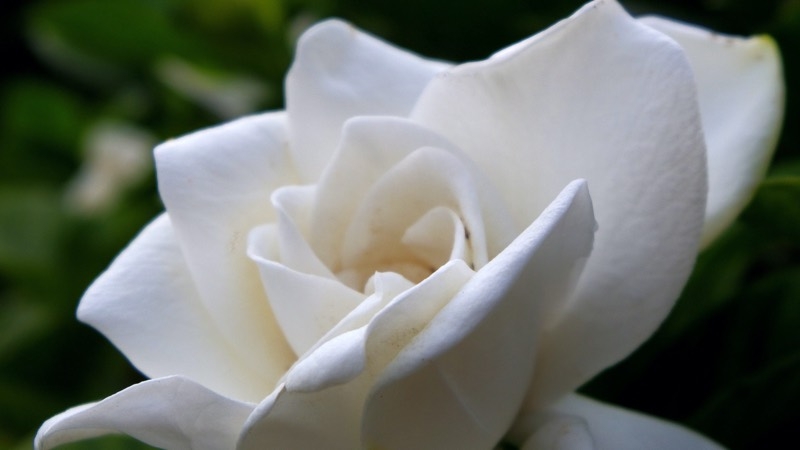 An icon for peace and clear perspective in many Asian countries and love and purity in others, I see the gardenia as a 'well-rounded' flower that can be used in most Mother's Day bouquets, no matter who the recipient.
Cheap Mother's Day Flowers
When it comes to flowers for Mother's Day, some people spare no expense. But if you are on a budget, no worries. Fresh flowers can be very expensive if you don't know what to look for or where to order from.
Thankfully, there are also nice options for those wanting to save a bit. Many flower deliveries even come with a vase or gift that can be kept long after the flowers have wilted.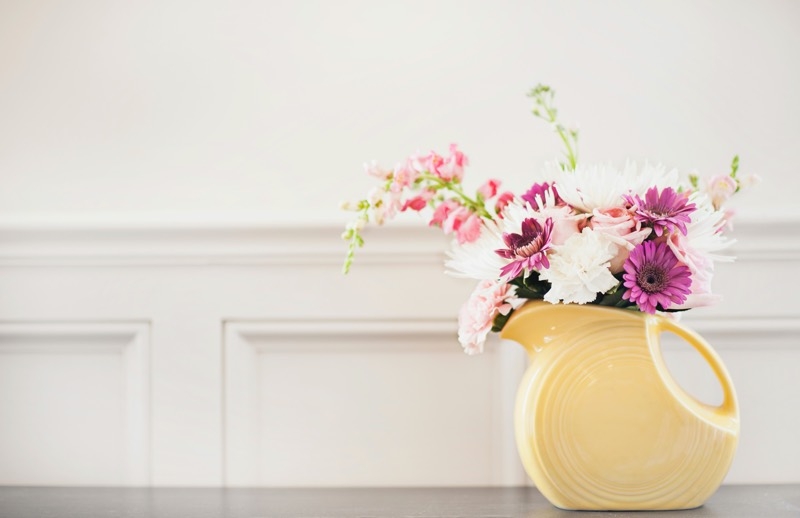 But which ones are the most reasonable? Going back to gerberas, these and other types of daisies are good choices. Carnations are also fairly inexpensive, which is another reason why it is a go-to flower choice for moms.
If you're wanting to send pricier flowers like roses or tulips but are short on cash, you do have options. You could include just a few of these in a bouquet with cheaper flowers or greenery. You might also ask your florist for the cheapest type of flower that they have.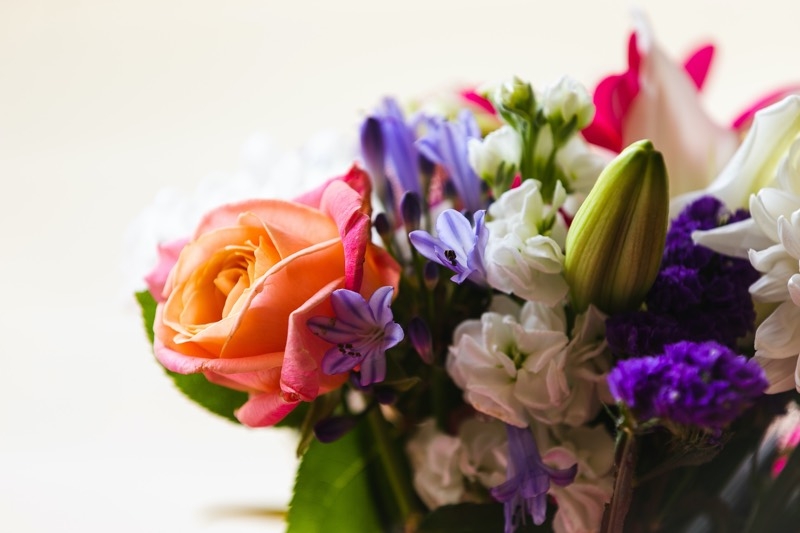 For example, there are many types of roses. If you're trying to be frugal, ask for the least expensive kind when calling and placing your order. After all, a rose is still a rose.
Best Mother's Day flower delivery services (US)
One of the hardest parts of this holiday is weeding through the best Mother's Day flower delivery services and choosing one. You really have three options: delivering yourself, hiring a local florist, or going with a national/bigger chain.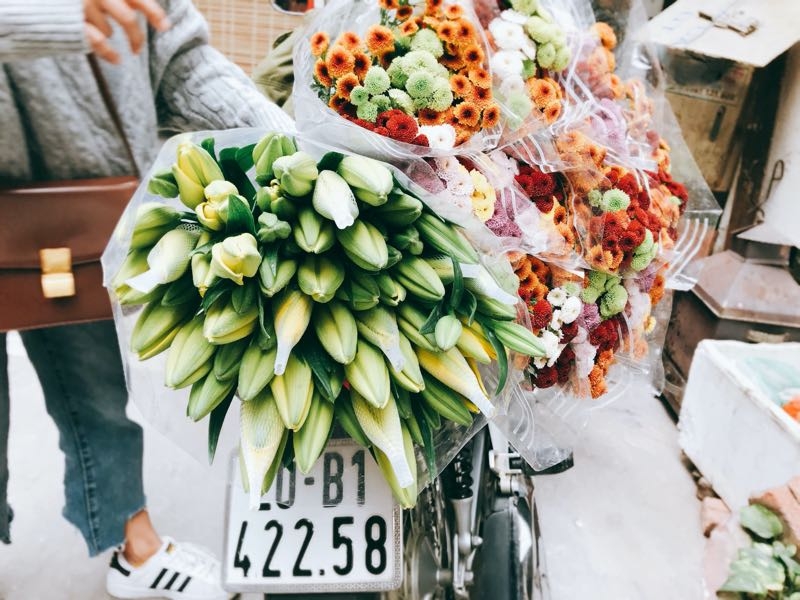 Although the first option is a lot more personable, you might not be able to hand your mom, wife, sister, or friend your bouquet in person for one reason or another. If this is your circumstance, finding a local or online delivery option is your best bet. Here are some of my favorites.
1-800 Flowers
1-800-flowers is a national hit for a reason. One of the best known online companies, 1800flowers.com has been around since the 1980s. They offer flowers for all occasions, including Mother's Day. They also offer same-day delivery, so if you're looking for last-minute flower delivery, you might be in luck. You can shop by the flower, by color, or their best sellers. You can filter by price as well, with options starting at 29.99.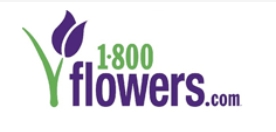 Another reason I recommend this company is because although flowers are their specialty, they have tons of other gifting options for delivery as well. Visiting their website often results in up to 20% off coupons and options like their 19.99 'Passport' add-on that will get you free shipping/delivery for a year. This includes not just flowers but also shipping on gifts from partners such as Sherriesberries and Fruitbaskets.com
Proflowers
If you're like me and affordability is important, check out Proflowers' delivery options. Their thirty dollar potted pink flowers are gorgeous, as are their 100 blooms of Peruvian lilies. They deliver in boxes, vases, and have hundreds of gifting options. So, there's no need to settle for boring grocery store bouquets. Their 'flowers under 40 dollars option' means you're sure to come in under budget. My favorite: hugs and kisses.

For a limited time, ordering a 29 dollar or higher bouquet gets you a 10% discount, but only if you're not wanting same-day delivery. The great thing about this vendor is that you can order today, no need to wait and rest assured that your flowers will arrive right on time and in full bloom.
FTD Flowers
Some people are all about freshness over frugality. If that's you, I suggest FTD. They deliver nationally in the US and have select international options. Same-day or next-day delivery is available for most bouquets as are gifts. Email and phone support are available if you'd rather not order from the website.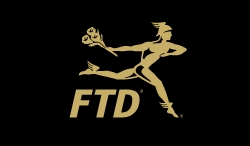 Although they might not have as many flower options as some of the other big chains, the end-product is exceptional. I love their 'Colorful Bulb Garden in a Watering Tin' and their 'Sweet Surprise Bouquet.'
Mother's Day History
Are you wondering where Mother's Day comes from and why we even give flowers on this day in the first place? Above I talked about how flower-giving traces back to ancient times, but modern-day giving has just as much significance. It is celebrated in countries around the world. In the US, its roots go back to the late 1800s and Anna Reeves Jarvis.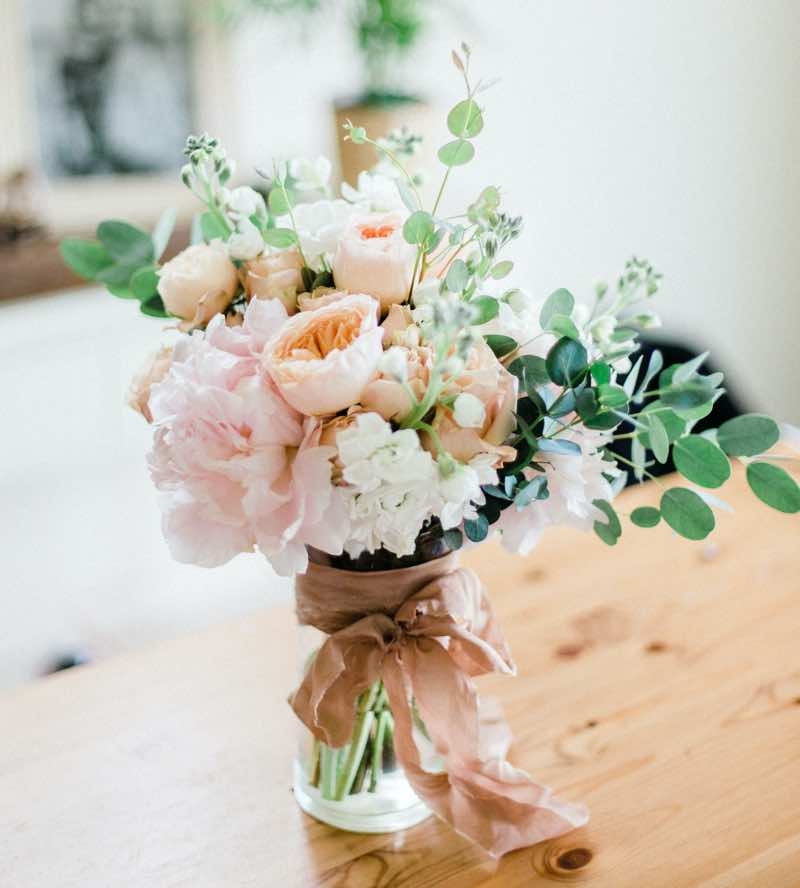 Jarvis was the founder of "Mothers' Day Work Clubs" which focused on teaching local women how to properly care for their children. According to history.com, in 1868 Jarvis organized "Mothers' Friendship Day," and gathered mothers with former Union and Confederate soldiers to promote reconciliation.
After her mother died in 1905, Jarvis came up with the idea of Mother's Day as a way to celebrate her own mom and the sacrifices of all mothers.
It wasn't until 1908 that Jarvis made it official and organized a celebration in two different states. She used a massive letter-writing campaign to spread the word and with her determination, Mother's Day became an official US holiday in 1914.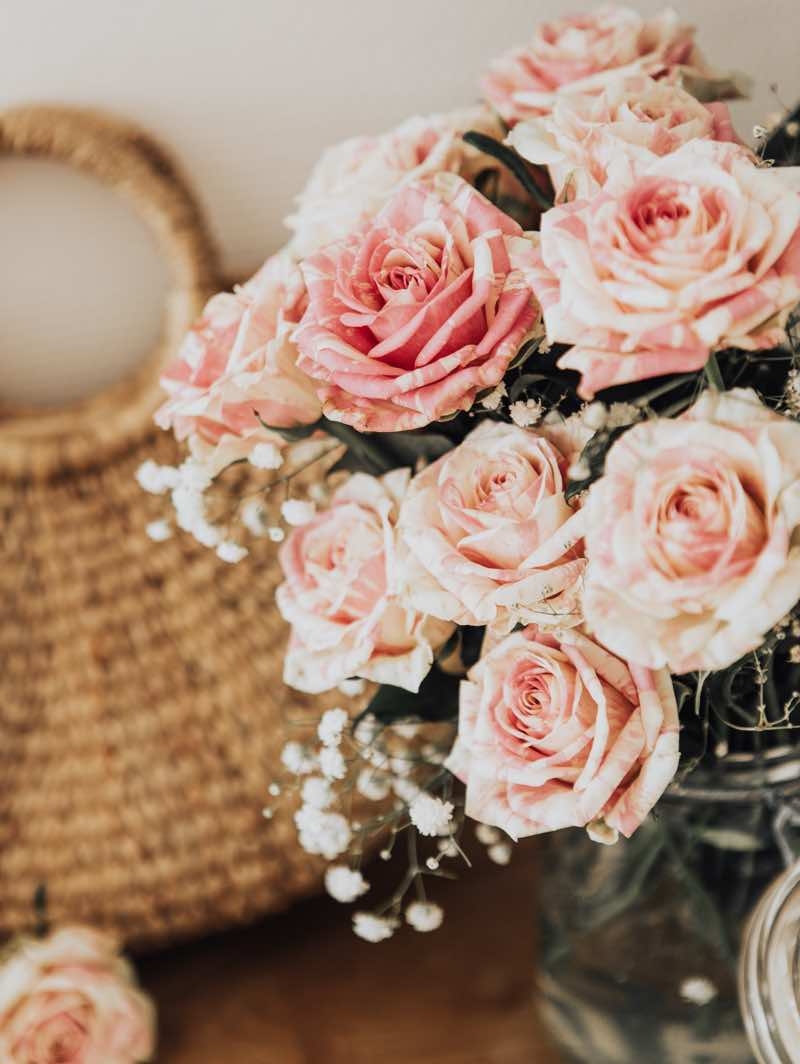 So where do flowers come in? Jarvis's version of the holiday involved wearing a white carnation and visiting one's mother or attending church. But it wasn't long before florists got involved and people everywhere started sending flowers.
Even if you don't like the commercialized aspect of the holiday, sending flowers to your mother, wife, sister, friend, or someone you love is a symbol of connection and caring that is unmatched.
FAQ's
Ready, Set, Bouquet!
Now that you know all about the history of Mother's Day, what each color/flower represents, and where to buy, you're ready to order the perfect bouquet for the mother in your life.
If you're reading this the day of, search for same-day service. If you've got time to spare, visit some of the florist websites and spend some time perusing the different options.
You can even search for coupons and discounts you can get for ordering ahead of time.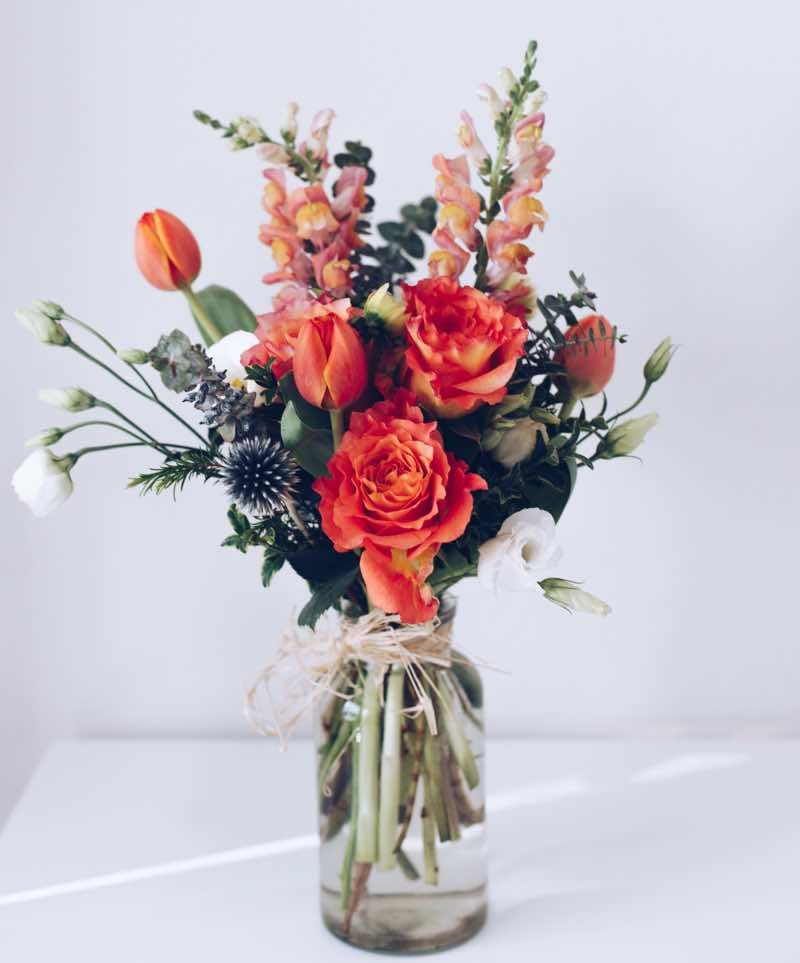 This will only take a few minutes of your time but when delivered, these flowers will mean the world to the mother in your life. Especially if she is like many mothers and doesn't get daily recognition for all she does for those that she loves.
In the words of Luther Burbank, "Flowers always make people better, happier, and more helpful; they are sunshine, food and medicine to the mind." You can be the reason that a mother's day shines just a bit brighter this Mother's Day.