Want to green up and freshen your lawn? Lawn aerators could help. Lawn aeration is often neglected, but it can make a big difference. In this lawn aeration buyer's guide, we'll explain the concept in easy terms and share with you some of the best lawn aerators you can use. Let's get started!
What Is Lawn Aeration, Anyway?
Lawn aeration is the process in which you perforate the soil to allow in water, air, and nutrients to reach the roots of the grass.
Why is this important?
The goal of aeration is to ensure that the ground is breathable. This helps create a more beautiful lawn and can be particularly effective if you have compact soil.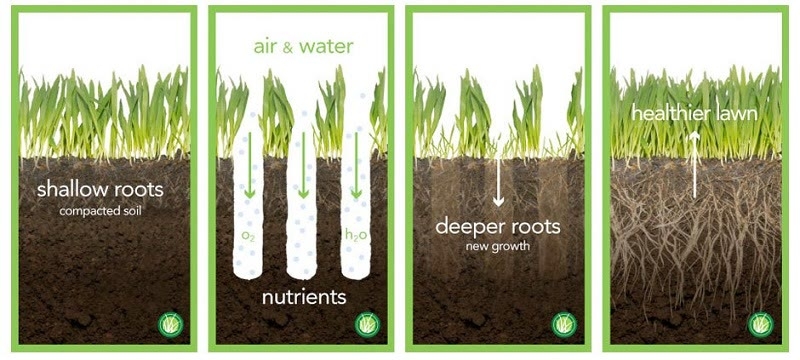 Tip: Before you start aerating your lawn, it's good to know the differences between soil types.
Without proper tools, lawn aeration can be time-consuming--after all, you probably don't want to end up spending Sunday afternoon stabbing your lawn with a fork, do you?
That's why gardeners often use lawn aerators.
What Are Lawn Aerators?
Lawn aerators come in many shapes and sizes but most of them have some form of spiked mechanism that penetrates the soil.
Some require more work while others are faster. Having at least a basic--manual--lawn aerator can prove useful.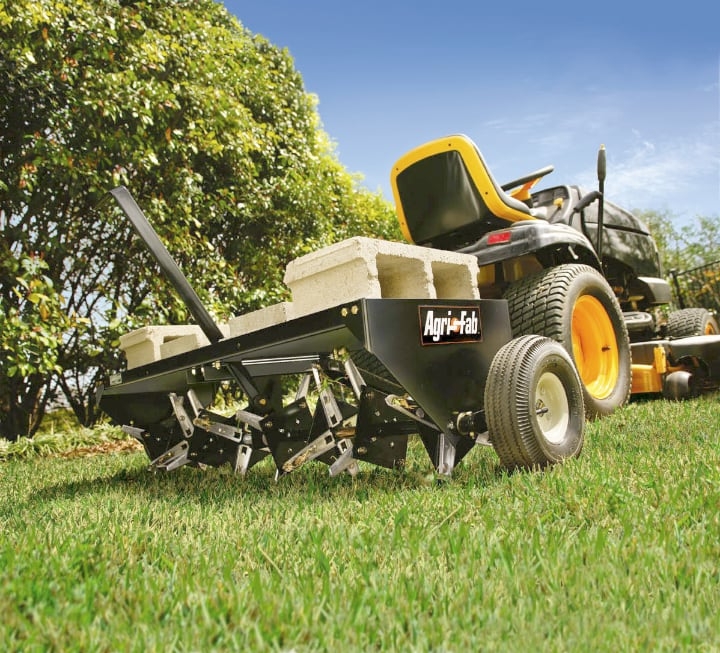 There are a lot of products out there that can enhance soil aeration, however, not all of them can give you the best outcome.
You must choose carefully, taking into account the size of your lawn and the quality of your soil.
Tip: When shopping for a lawn aerator, keep in mind that sophisticated is not always better as it's more likely to break down in time or suffer a malfunction.
On the other hand, bear in mind that manual models may require plenty of work. They may not be idea for a big lawn, unless you really like a nice workout.