Determining the color palette for your home this Christmas can be an exciting yet daunting task. The color scheme sets the tone for the holidays, appears front and center in all your photos, and builds excitement for the season.
With so many choices for holiday decor, how do you know which is right for your home? The optimal palette for your home can depend on many factors, including your furniture, current fabrics, and the house's overall design. Foter has a variety of ideas for Christmas ornaments and trees in different colors and styles.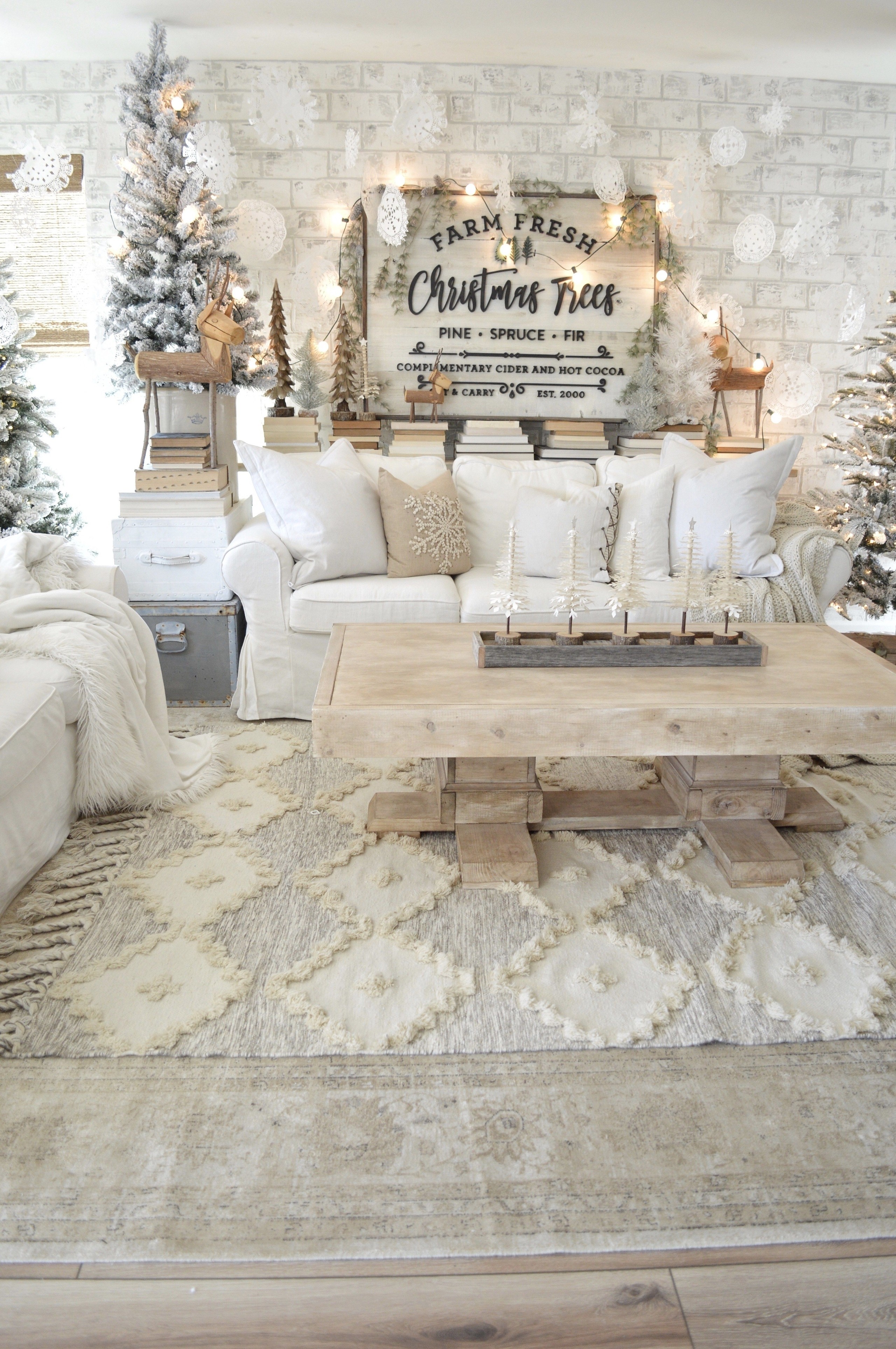 Keep With the Feeling of the Home
The color scheme of your Christmas ornaments should complement the colors that are already in your home. If your house features warm tones, then choosing reds and gold creates a cozy atmosphere. If your design scheme features a lot of greys or cooler hues, then you could stray from tradition and opt for a white, silver, and blue palette for your holiday decor.
Additionally, you need to think about how your color scheme blends with your house's design style. If your decor is an ultra-contemporary black and white theme, it won't make sense to select a rustic holiday palette of greens, browns, and golds.
Color Palette Ideas
When selecting a Christmas color scheme for your home, remember that you're not restricted to Christmas' traditional colors like red, green, gold, and silver. Colors of equal intensity and depth harmonize regardless of their seasonality.
Pastels like butter yellow, peach, baby blue, and lilac coordinate well together, and are ideal for French country or shabby chic homes with a more feminine style. For an urban modern home, neon shades of orange, yellow and pink will inject an updated retro '80s style to your decor. If these offbeat colors suit your home's tone better than traditional holiday ones, don't be afraid to try something new with your ornaments.
Here are some eye-catching color combinations for holiday decor:
All white
White, blue, and silver
Sage green, ivory, and pewter
Ivory and brushed gold
Dark green, burgundy, and gold
Soft pink, white, and spring green
Beige, brown, gold, rust
These combinations look stunning in the right setting, but each brings a distinctly different feeling to the holidays and sets a unique home atmosphere. In a modern farmhouse-style home, selecting beige, brown, gold, and rust can promote a sense of warmth, coziness and can enhance tones of wood and rustic metal pieces in the home.
In a home with a coastal design theme, white, silver, and blue holiday decorations tie in nicely with existing furniture and artwork pieces. This color choice also pairs well with a French Country design or Shabby Chic, complementing the light, bright neutral tones.
For an industrial style home design, you can try something unique like ivory and gold. These neutral tones won't add unwanted color to the clean aesthetic, but they'll promote a hint of festivity.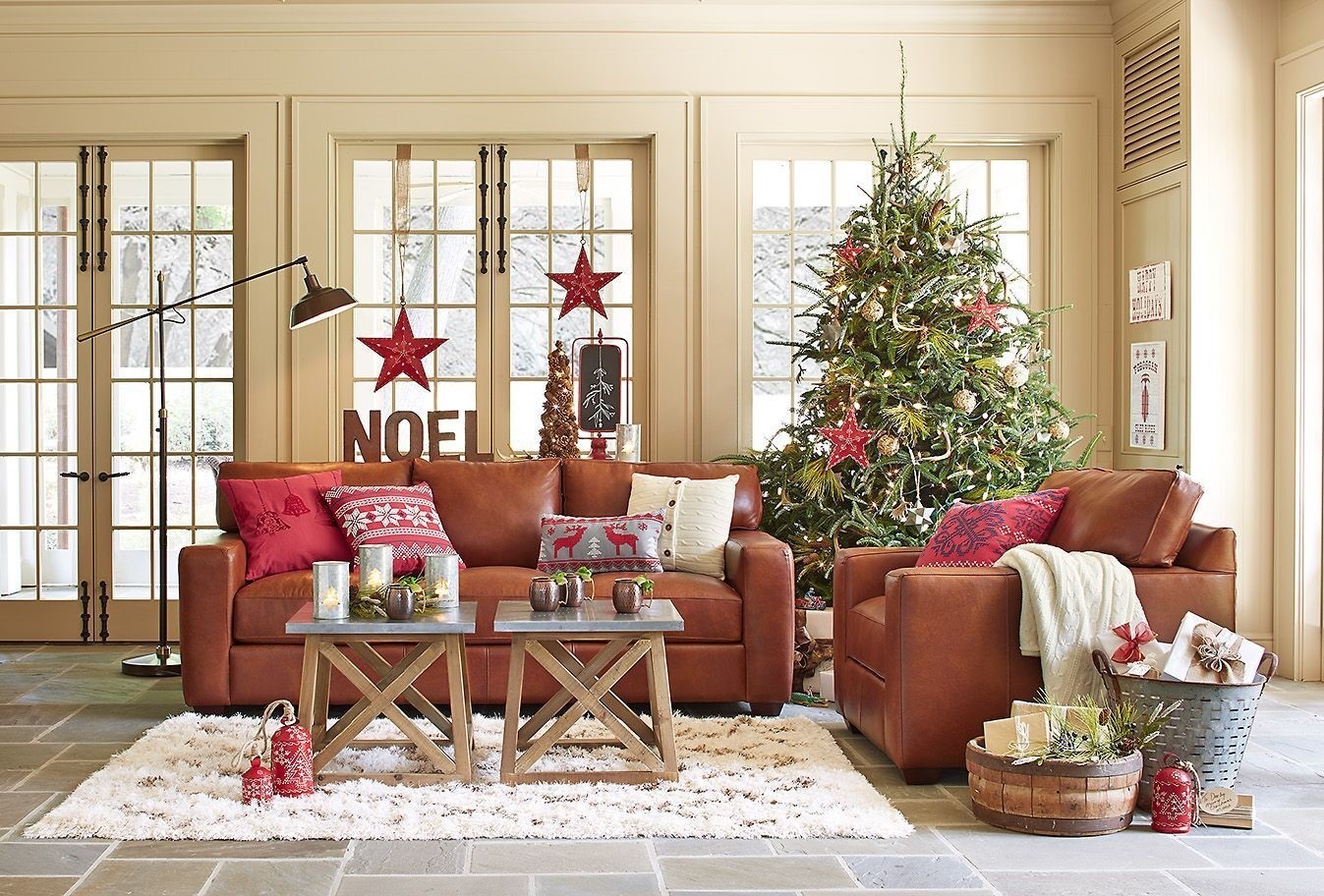 Consider Monochromatic Color Schemes
If you're someone who loves a cohesive look, then this modern style of holiday decor is for you. A monochromatic color scheme means selecting all your ornaments within a single family of colors. If your house prominently features blue as an accent color, buy decorations, throw pillows, and other accent pieces in varying shades from light blue to sky blue to navy.
This scheme creates a striking look. If you're concerned it strays too far from traditional decor, you can imbue your home with a familiar Christmas spirit through themed candles, tree baubles, ribbon, and stockings, but choosing these items in varying tones a color creates a modern, harmonious look.
Use Colors to Inspire Merriment
Colors impact emotion and can significantly affect your mood and those of your guests. Using this knowledge to select a color scheme for your holiday decorations can help you create the right atmosphere at Christmas.
Choosing warm colors like reds, burgundies, and golds can evoke feelings of cheer, happiness, optimism, and energy. Cool colors, like blues, greens, and greys, are more soothing and create a sense of calm.
Consider color psychology when you're selecting the settings for your table this holiday season. A white plate encourages less food consumption than a red or black plate and highlights your meal's vibrant colors. Blue and grey hues also reduce your appetite.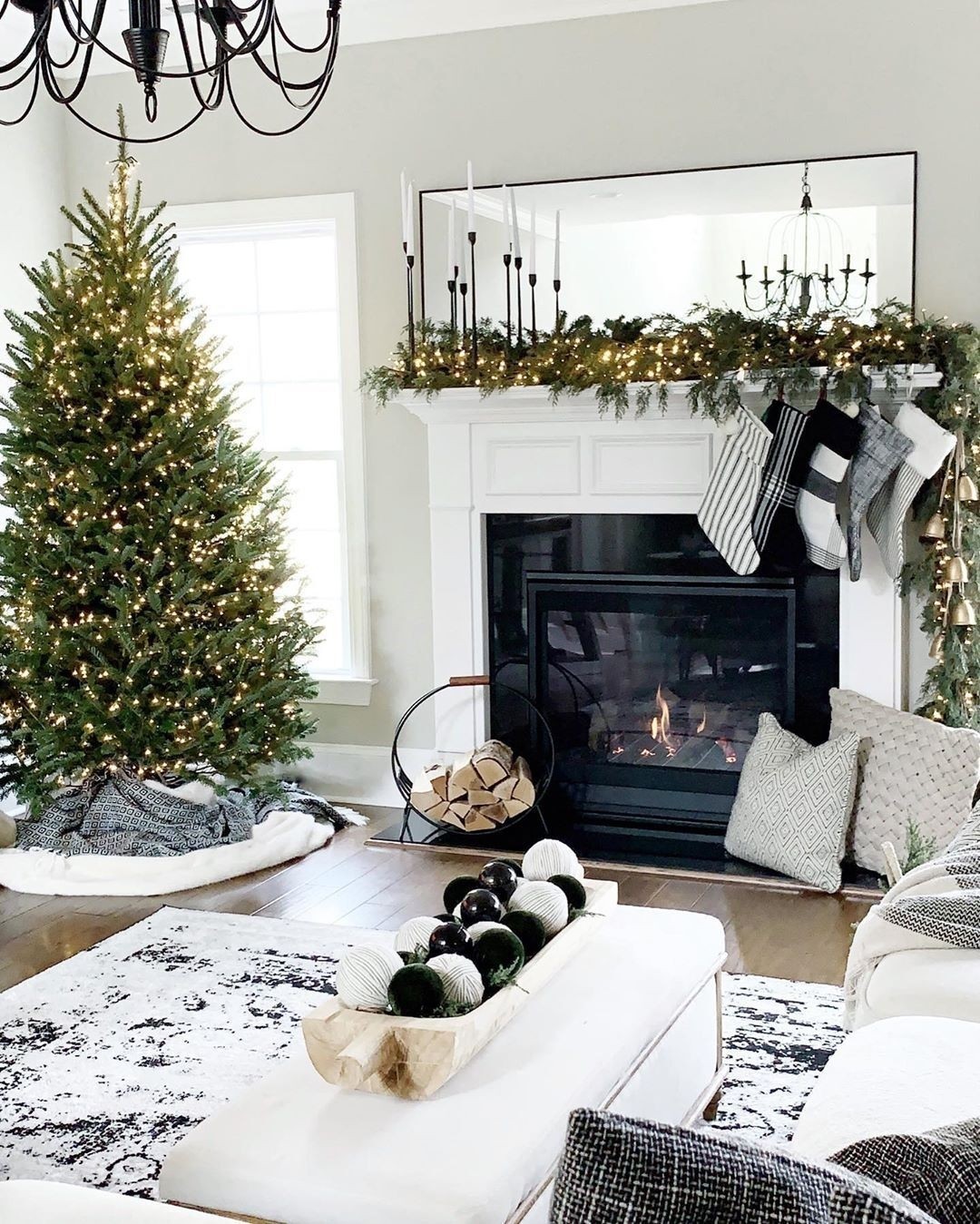 Decide Who You Will Be Hosting
The color scheme you choose to decorate your house can be influenced by the group of people you will be hosting for the holidays. When decorating, your audience matters. It's crucial that you love your holiday decor and ornaments, but you want your guests to be dazzled by it, too, so taking their age and relationship to you into account is essential.
For a family holiday gathering with lots of young kids, you may prefer to keep with tradition and select cheerful red and green ornaments and a green Christmas tree to nurture the atmosphere of a cozy Christmas for their formative years.
If you're hosting friends or coworkers for a dinner or holiday Secret Santa party, selecting a more polished, modern color scheme like white and blue or ivory with brushed gold may spark conversation about your interior design skills.
Modern Colors, Traditional Characters
If you choose a unique color combination for your Christmas decor this season, it doesn't mean sacrificing tradition. All your favorite traditional ornaments, such as wreaths, baubles, lights, candles, or nutcrackers, come in a variety of colors so your beloved holiday characters can still warm your home.
Shaking up your color scheme can put a fresh spin on your favorite ornaments, especially if you've been hanging the same ones for decades. A new color scheme doesn't have to mean all new purchases either. You can enjoy DIY crafting to repaint and repurpose old baubles for the tree or dye strands of ribbon to match your new look.
Have Fun with Your Christmas Decor
The holidays should be full of laughter and cheer, so the most important thing when selecting your home's color scheme this Christmas is to have fun. Don't be intimidated by the plethora of color combinations. Simply start by looking at your home and asking yourself how you can complement your style.