Let us guess: you love everything seashell-related but can't resist the charm of Christmas decorations, and now you're torn because you think you'll have to choose between the two?
Well, trust us: there's no need to compromise by leaving your summery, maritime interiors untouched or opting for the same traditional Christmas decorations that you see everywhere.
The solution? A coastal-themed Christmas display, obviously!
With so many different coastal Christmas decorations, it'll be a (sea) breeze to find the right ones for your home and budget.
But, instead of turning your living room into a motley mix between a sea bazaar and Santa's cellar by buying random ornaments, start with a plan.
Here are some ideas to create the right festive but still coastal display for you.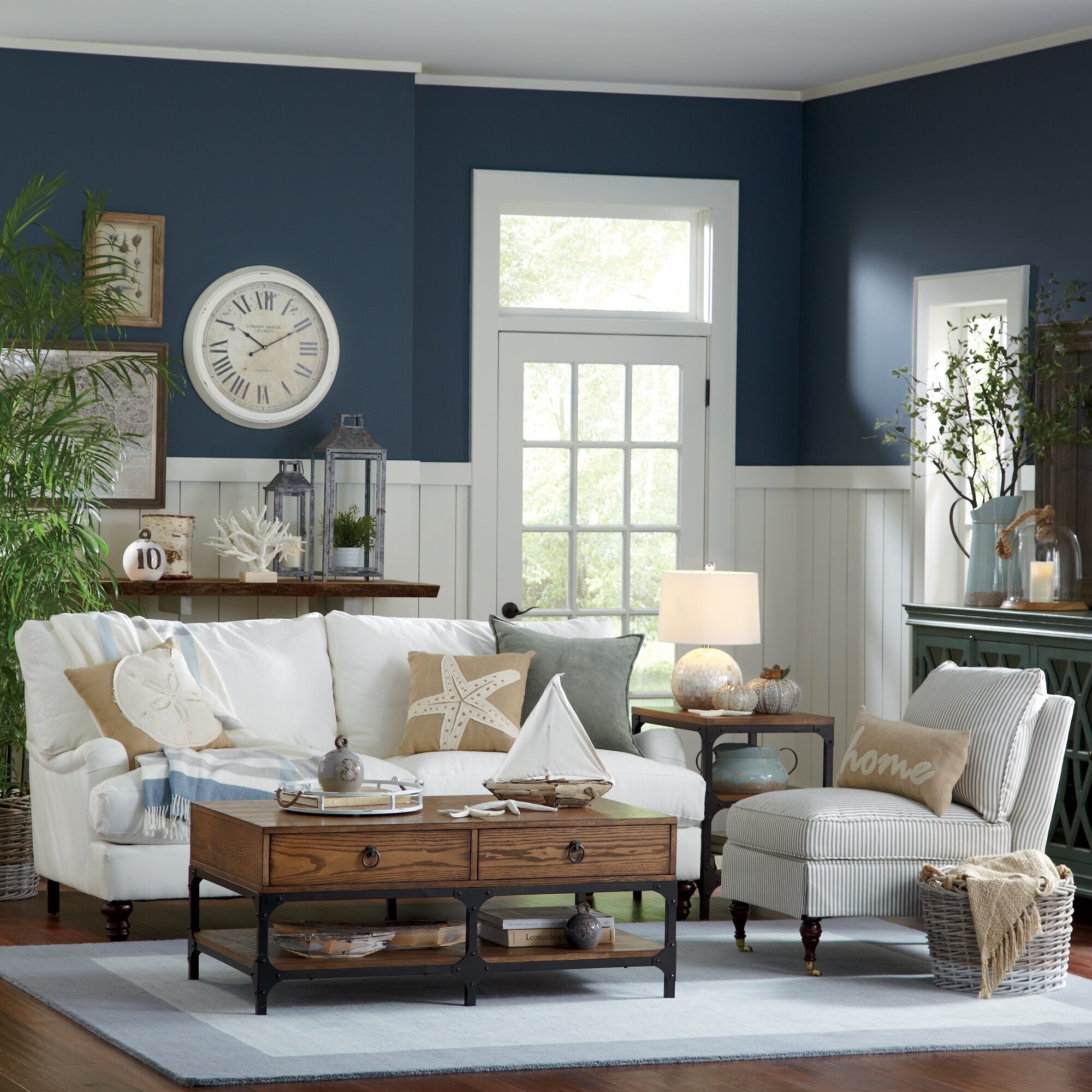 1.

Create a festive and nautical palette

One of the easiest and yet highly effective ways to combine coastal and Christmas vibes is to create a simple color palette that automatically conveys both:
The best thing? Some of the most festive colors are also used in nautical décor, too!

We recommend starting with white. This is because it can remind you of both snow and sandy paradises but also because it's the perfect base to create a strong contrast with the addition of the next hue;

As for your second color, red and blue are the most Christmassy and nautical options;

Alternatively, light blue is a fantastic solution if you wish to opt for a more tropical take on the coastal Christmas idea.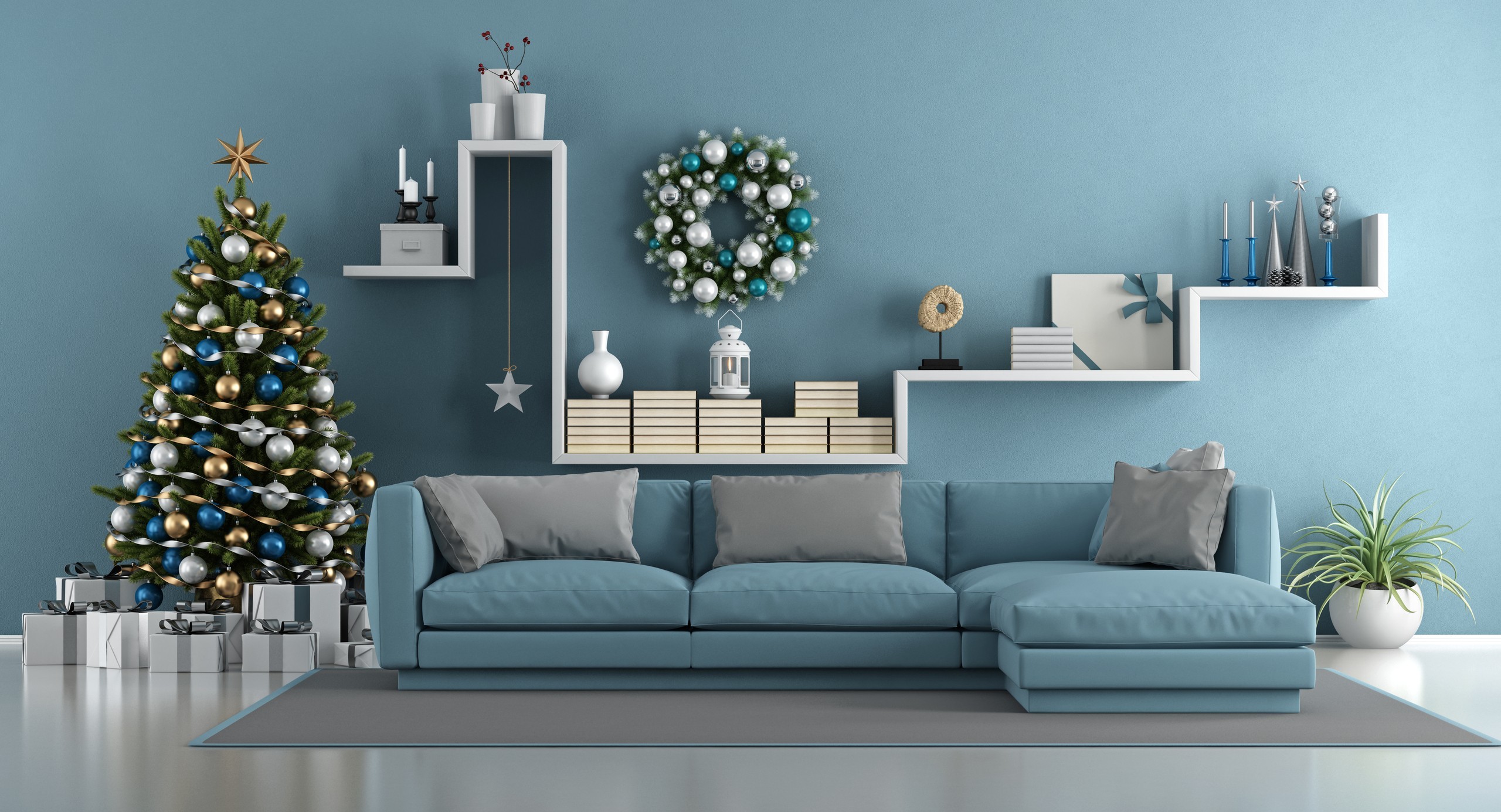 2.

Decide how you're going to make your Christmas tree coastal

The most attention-grabbing and, probably, largest element in your festive display, your Christmas tree is your chance to capture both vibes in one go, immediately setting the right tone.

There are different ways to achieve it, but these are our favorite ones:
Stick to a traditional green Christmas tree and rely on coastal-themed decorations to introduce this style;

Choose a white Christmas tree instead to create an unusual, unique result;

Do you want to outdo yourself and create the most memorable coastal Christmas tree? Then surprise everyone with apalm tree design still full of lights and festive ornaments!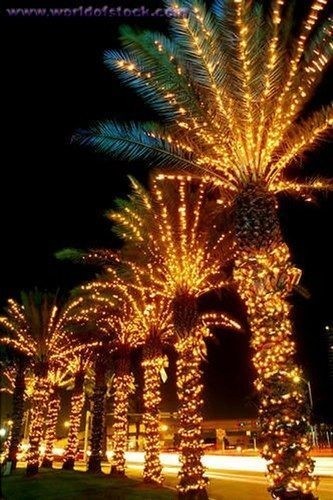 3.

Find the best maritime ornaments for your tree

Regardless of what style of tree you've opted for, your ornaments are what will make it truly coastal and festive:
For a more minimalist and strictly maritime approach, choose a couple of types of coastal ornaments;

For a coastal Christmas overload, combine maritime and traditional festive figurines;

For a creative compromise, stick to sea elements but add a Christmas touch, for example by choosing maritime figurines with little Santa hats.
As for types of coastal ornaments, it really depends on what type of sea-inspired vibe you want to go for:
For a maritime feel, choose sea creatures like fish, seahorses and starfish;

For a nautical vibe, opt for manmade objects like compasses, ships or buoys;

To turn your winter wonderland into an exotic beach hut, look for things that you would actually find in one, like ropes and knots, shells, small paddles, little canoes and surfboards;

Or how about drawing inspiration from Tiki culture with scary but festive figurines?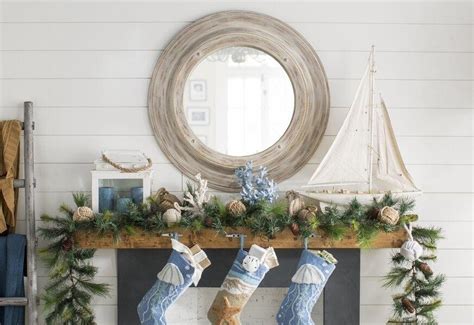 4.

Find a coastal pun to make Christmas fun

Another take on the coastal Christmas style is to give it a humorous spin by concentrating on elements that could work in both scenarios:
For example, use a starfish instead of the traditional Christmas star (perhaps as a tree topper, too?) or a snowman made of sand;

You can even find some decorations that use puns and wordplays to give a Christmas twist to coastal designs, like Santa Claws crabs and 'Warm season's greetings' with a seaside design.