Think about it: If you have guests over for Christmas, what's the room in your home that they're going to spend the most time in by themselves? While you might be tempted to spend all of your focus and energy decorating your living room or dining room, don't neglect to decorate the bathroom as well. Having just a few holiday essentials in there will make your home a joyful place to be - in every space.
Bathrooms are generally smaller and more utilitarian, so you don't have to go overboard by any means to get the look you want. Just a touch or two of holiday cheer will go a long way! To help you figure out the pieces that will make your home the merriest, we've sourced the best ideas for Christmas decorating this side of the North Pole!
Joy to the World Buffalo Check Shower Curtain
With just the perfect amount of shabby chic holiday flair, this greyscale checked shower curtain with a calligraphed seasonal greeting in the center will blend with muted and maxed-out color schemes alike! If you need a quick reminder of the reason for the season every time you enter your bathroom, this is certainly the quickest way to get the job done in style.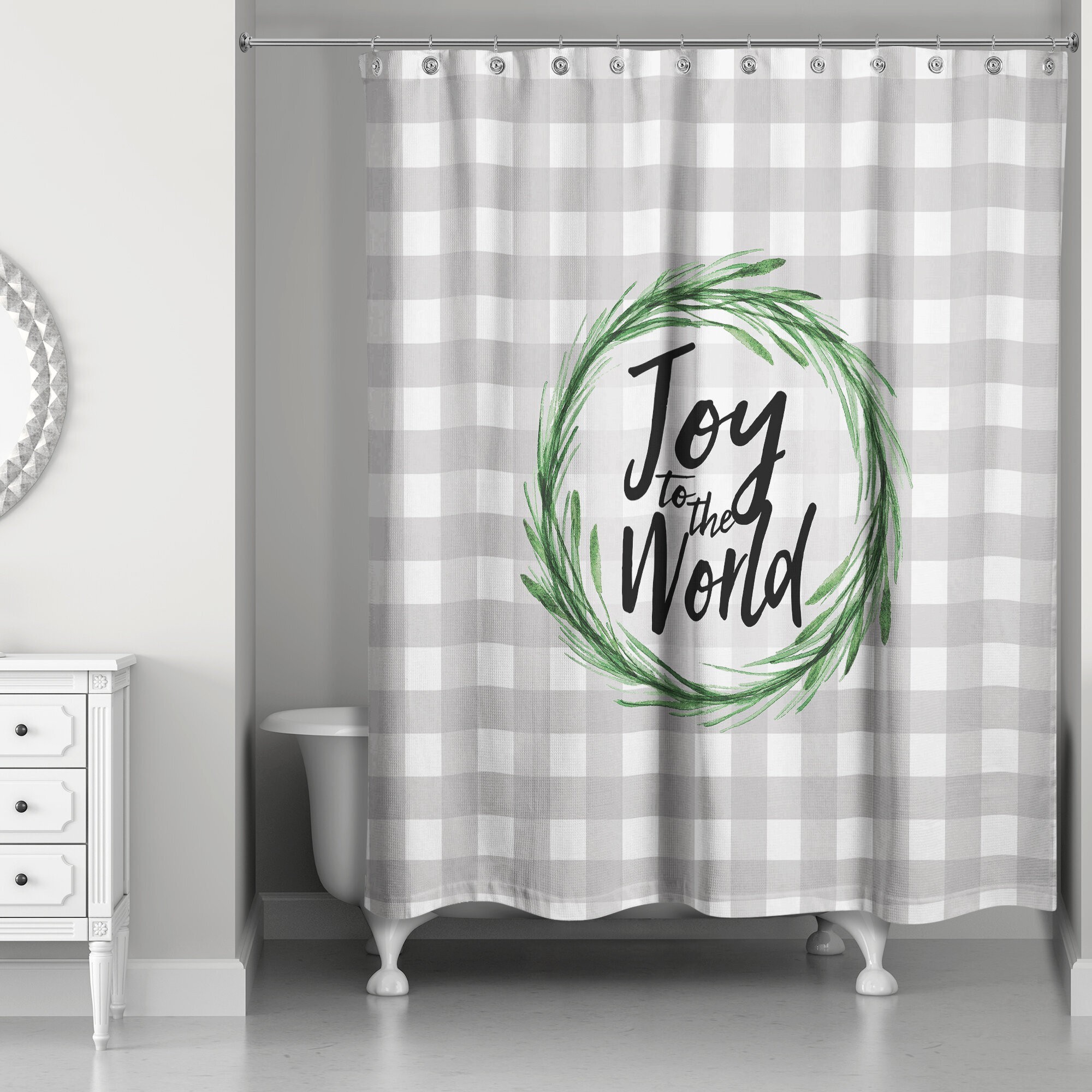 Whimsical Snowman Hand Towel Set
These towels feature a delightfully dark ruby red color that won't easily get stained, feels incredibly soft and durable to the touch, and fun holiday scenes on each that children of all ages will love to see. With their mod, blocky styling, this type of towel set would look lovely with mid-century or mod decor types - or those with a traditional vibe.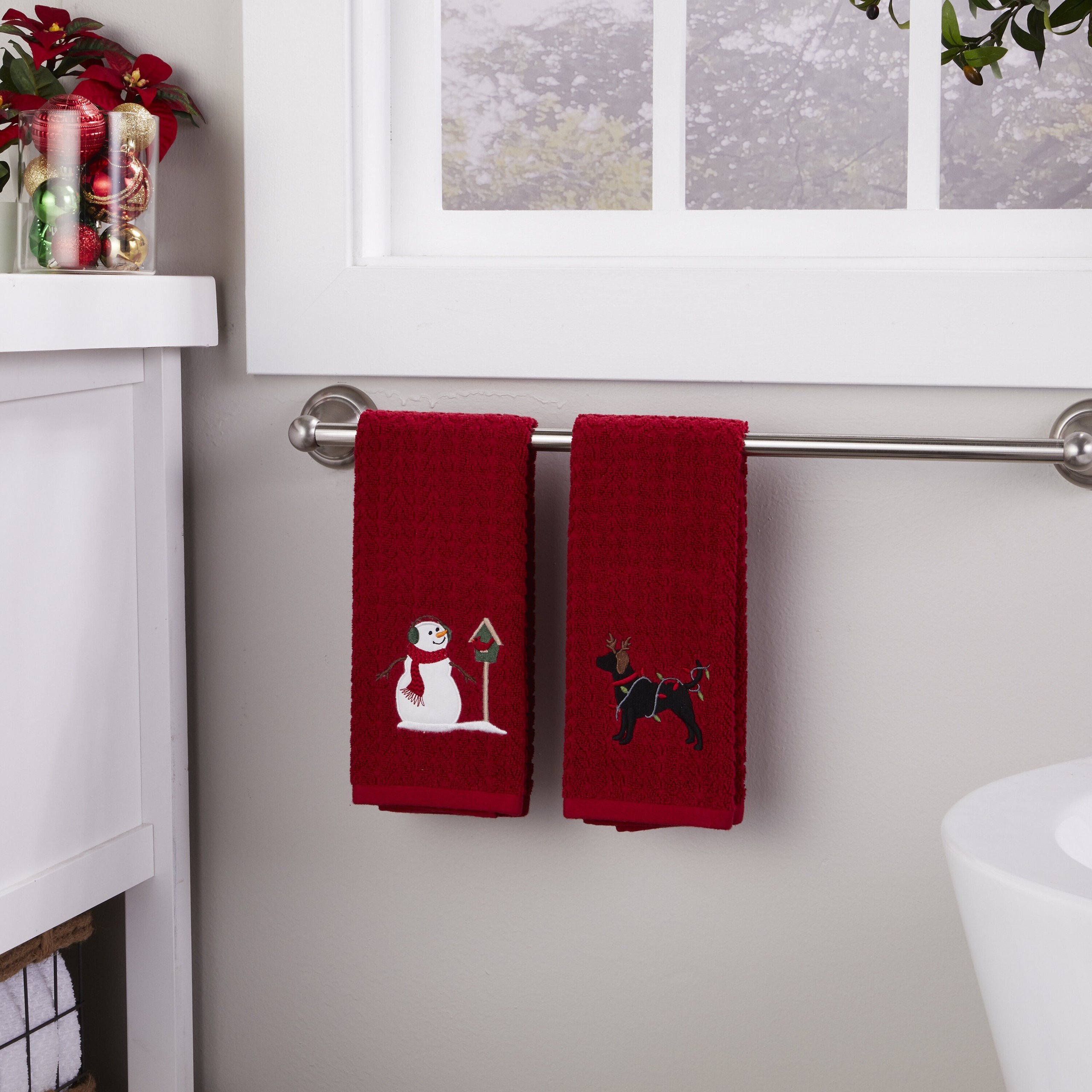 Over-The-Bathtub Bough
Who wouldn't love a little mood lighting when they're enjoying a long, hot bubble bath? With this intriguing chandelier, you'll feel just a little magical with an over-the-bathtub decor piece that will make you feel like your bathroom's in the middle of a well-lit snowy forest. This piece will definitely make a statement that will work well with any type of decor sensibility!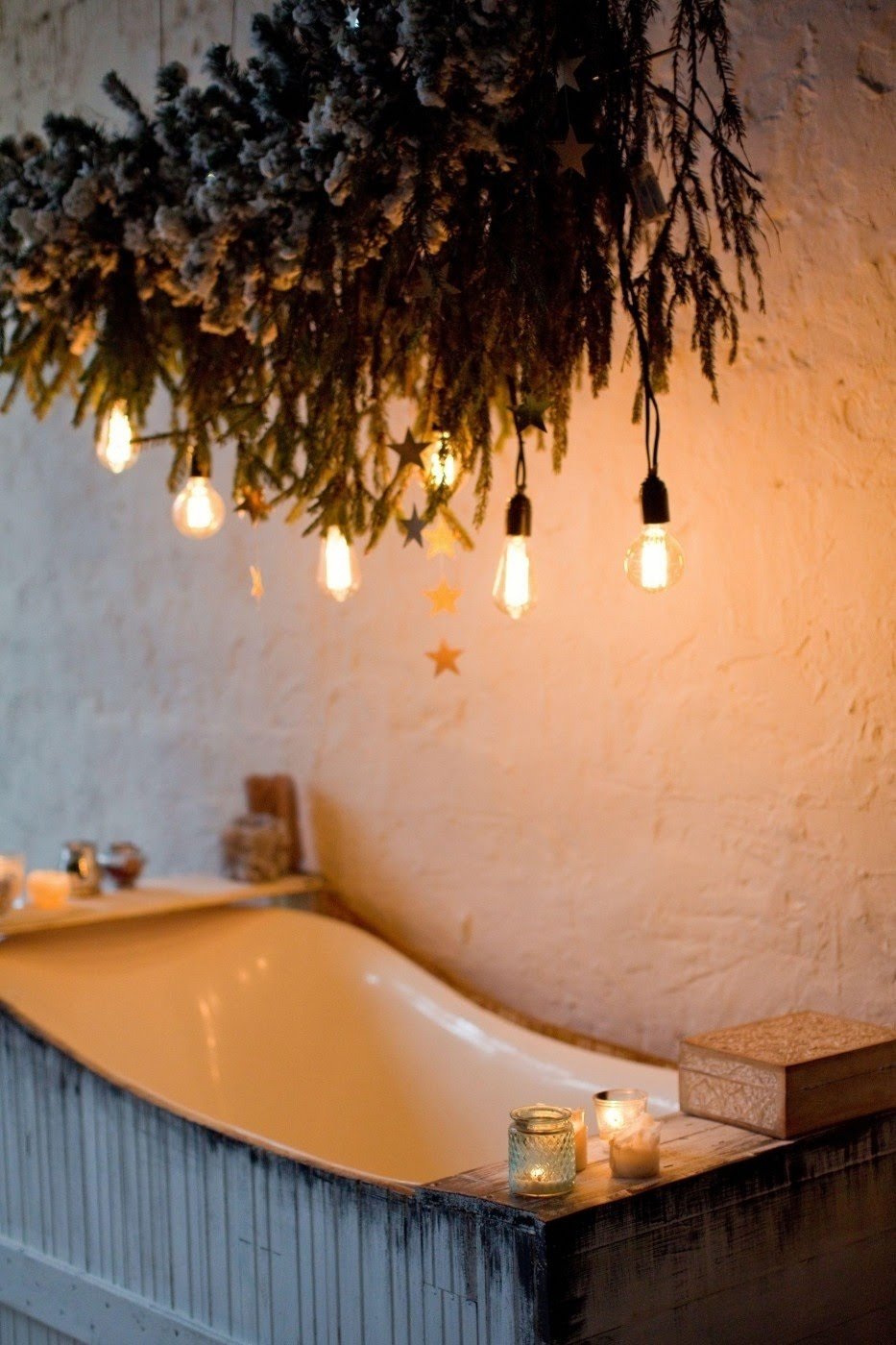 Funny Santa Toilet Seat Cover and Rug Set
When you're looking for an option to decorate your toilet, why not take inspiration from Father Christmas himself? With a jolly seat cover, cute little hat and even three little black buttons decorating Santa Claus's coat, this addition will certainly make your bathroom pop - particularly if you're decorating for children! Additionally, the little rug will keep your feet warm, acting as a great barrier against winter's cold floors.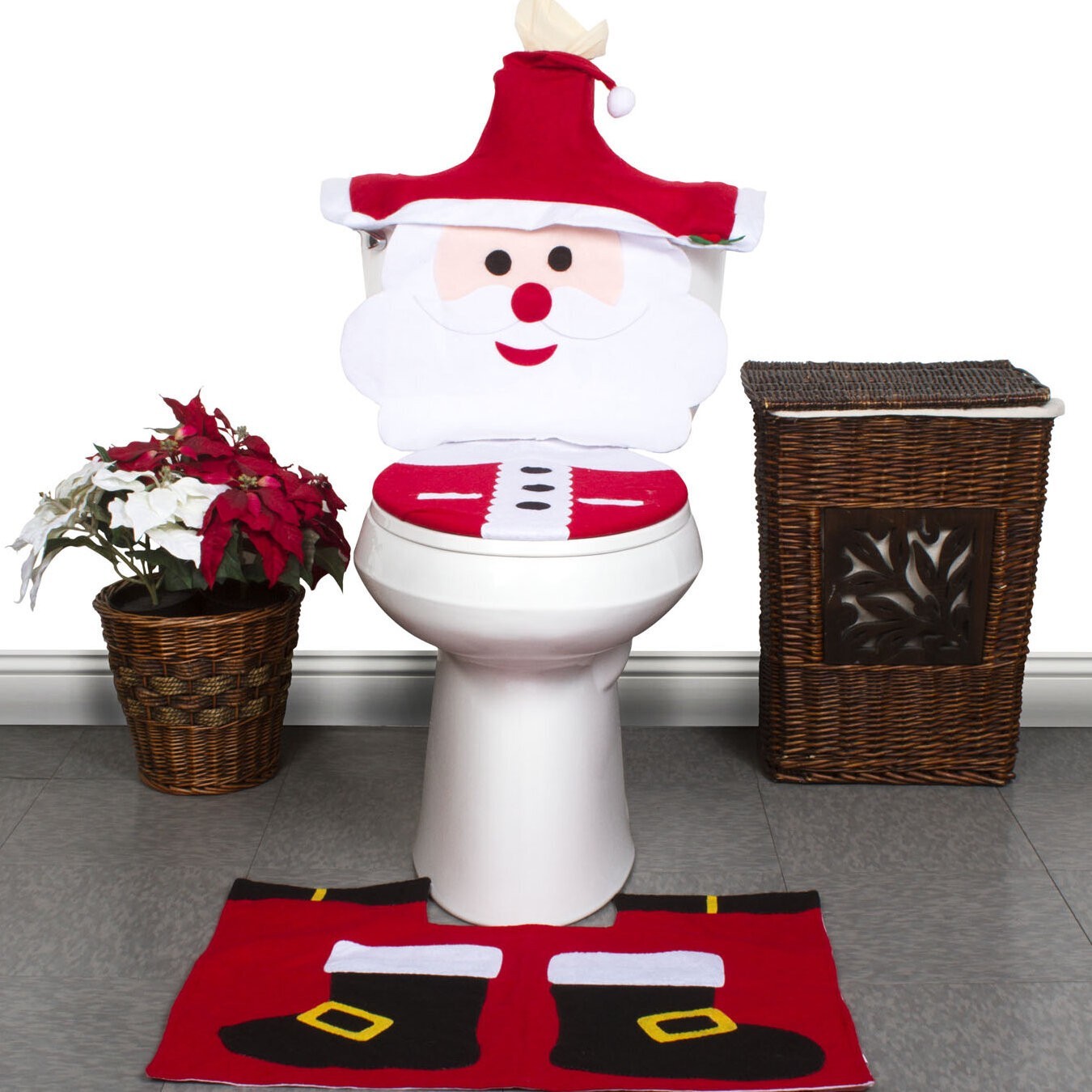 Twinkle Lights and a Small Wreath Above the Vanity
Where in a bathroom could you always use extra lights anyway, no matter the season? Above the mirror! Adding a string of twinkle lights above your sink ensures you'll always see them - and, that whenever you look in the mirror, you'll have the benefit of a magical wintry glow. Pair it with a small wreath for a cozy Christmas feeling, even in a tiny space.
Bathroom Centerpiece Sachet Idea
Looking for a way to add a little elegance to your bathroom - and possibly some wonderful Christmassy aromas too? Put together a little sprig of wintry garden items - dried citrus, rosemary, fir, herbs, or even a small gathering of ornaments - and place them in a vase or a white ceramic jar. Then, simply place that on your sink for an easy, statement-making piece. It's a tiny touch that will go a long way!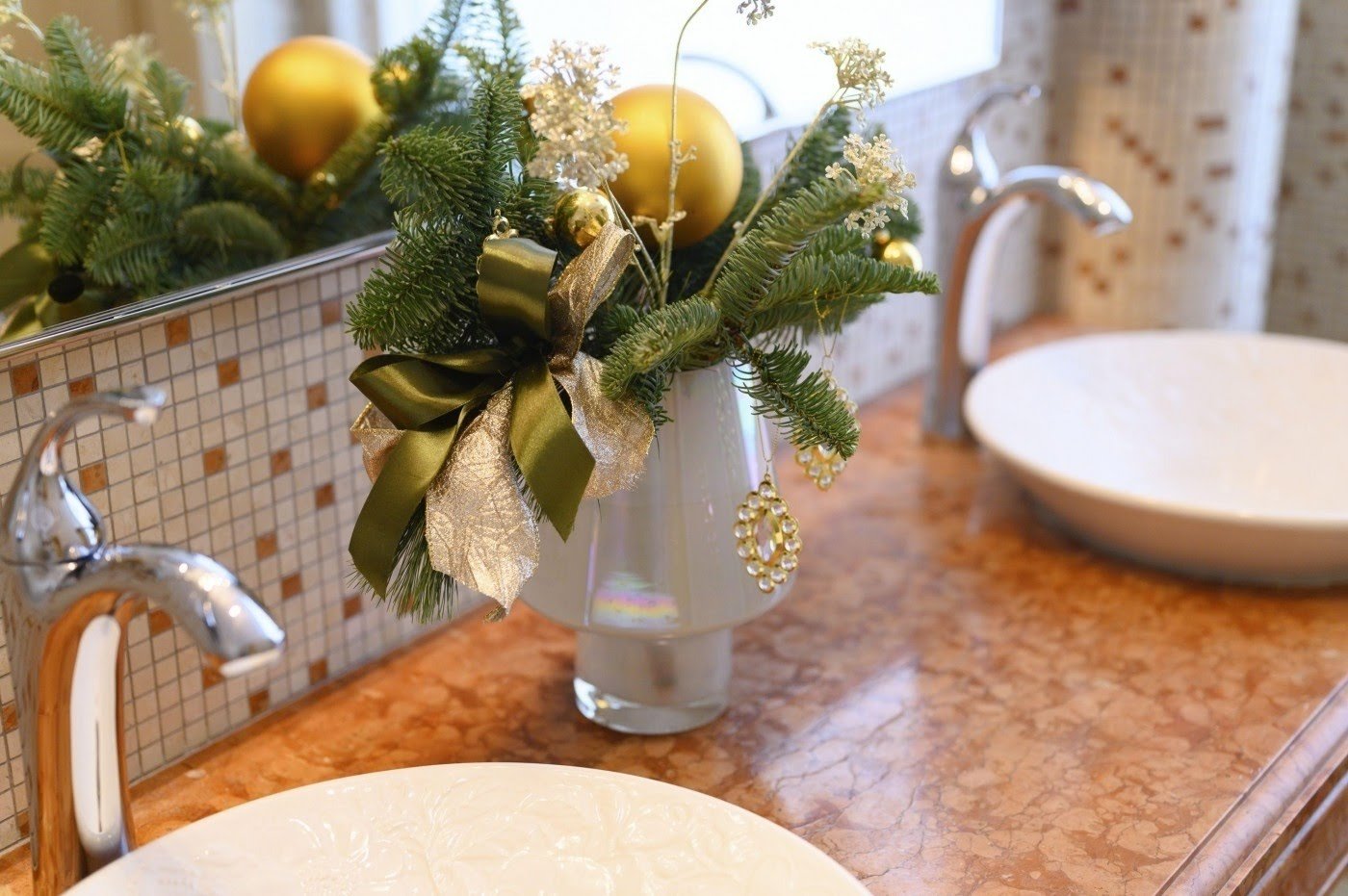 Garland 'Round the Bathtub
Want to bedeck your tub with holiday cheer? This simple step will have a huge impact! Simply take a long garland with fir, berries, ribbons, or any other decor pieces that you'd like to introduce into your home. Then, line it around the outside of your bathtub! Every time you use your tub, you'll have a little holiday happiness to spare.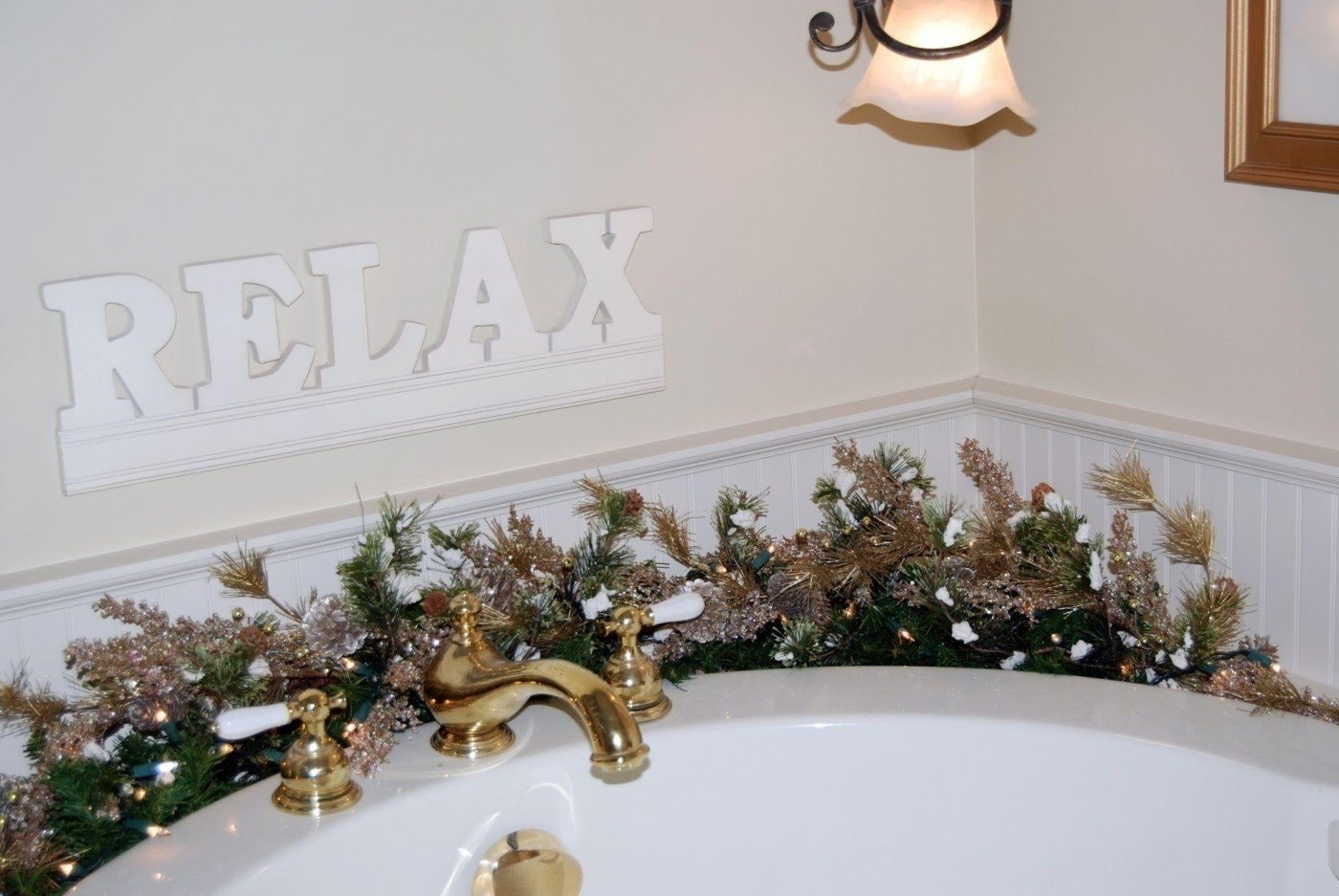 Christmas Tree in the Bathroom
If you have the space, why not go all out? Imagine taking a bath in your tub and being within touching distance of a Christmas tree - it sounds totally luxurious, right? That feeling of magical abundance can be yours! If you don't have enough space for a full tree, consider getting a smaller tree to place on a table or on the floor for a similar feel at a more manageable scale.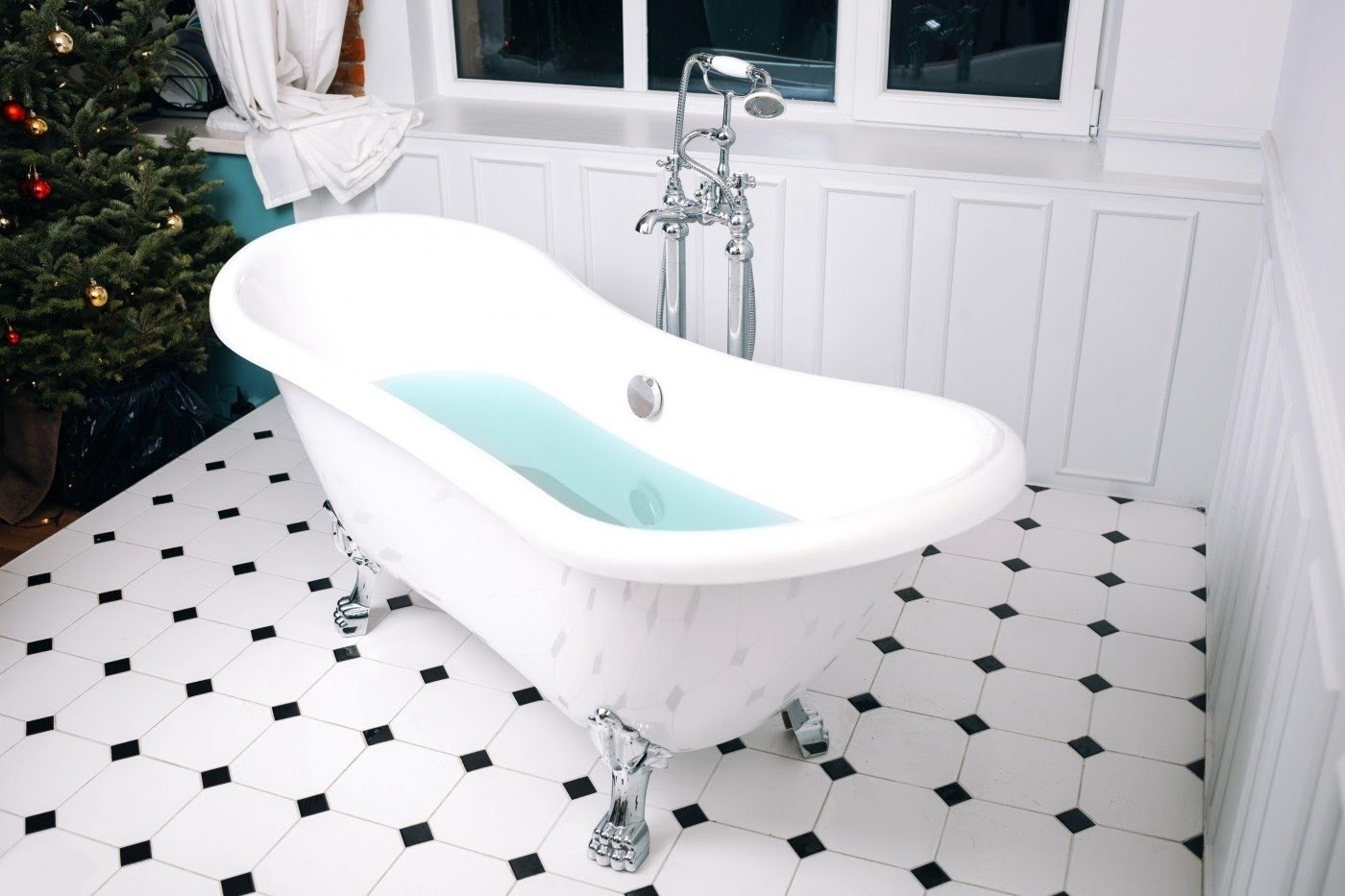 When you're thinking about decorating your home this Christmas, don't forget your bathroom. It'll show you and your guests that you really care about every aspect of your merry, merry holiday season.