Our Choice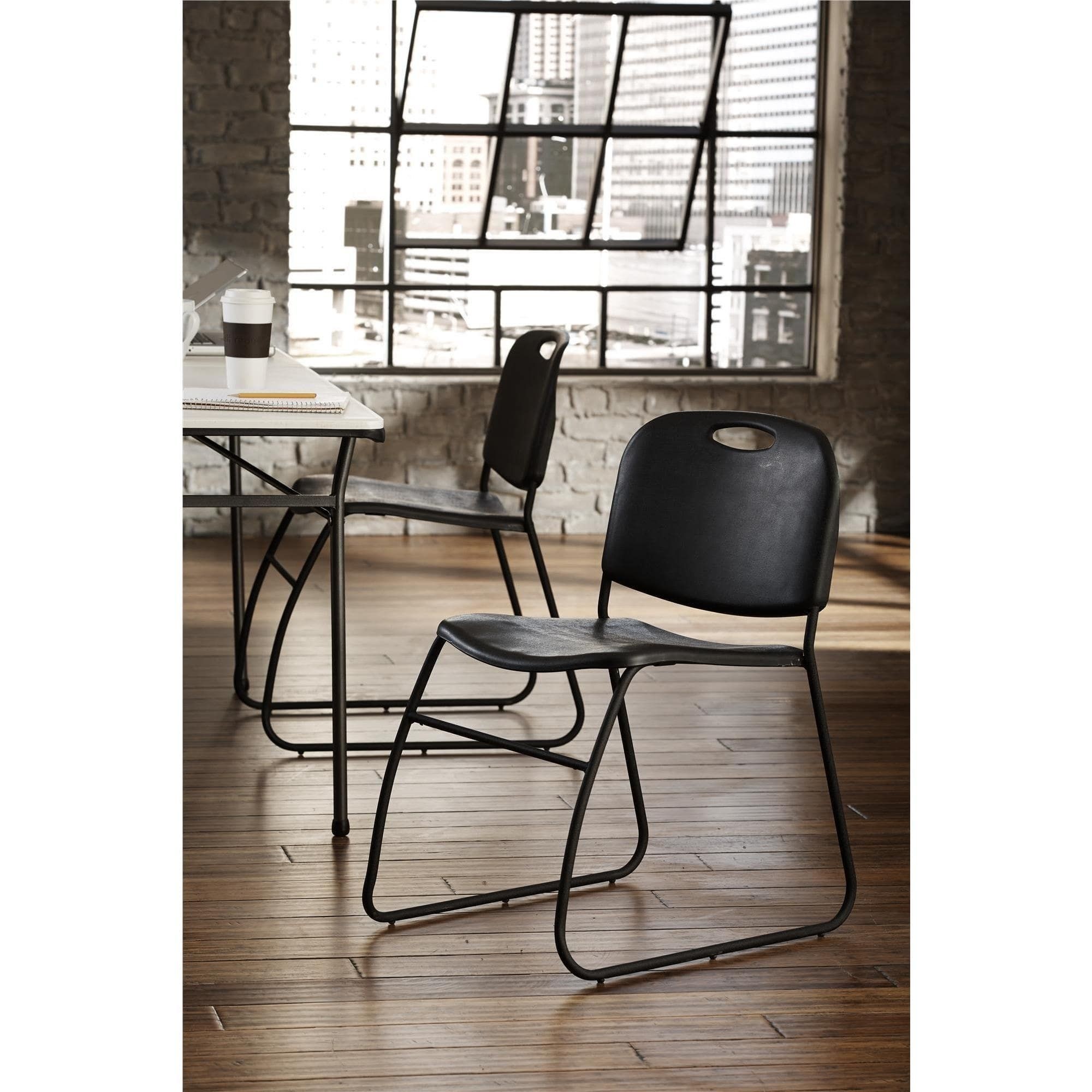 Commercial Contoured Back Resin Stackable Chair (Set of 4)
This set of 4 stacking chairs is made of 16-gauge tubular steel and tough resin for durability. They hold up to 300 lbs. and have a comfortable curved backrest, making them perfect for office use.
The floor glides feature rounded tips and won't mark or dent floors, even during busy conferences and workshops. The jet-black color looks great in a modern office when paired with gray or black tables.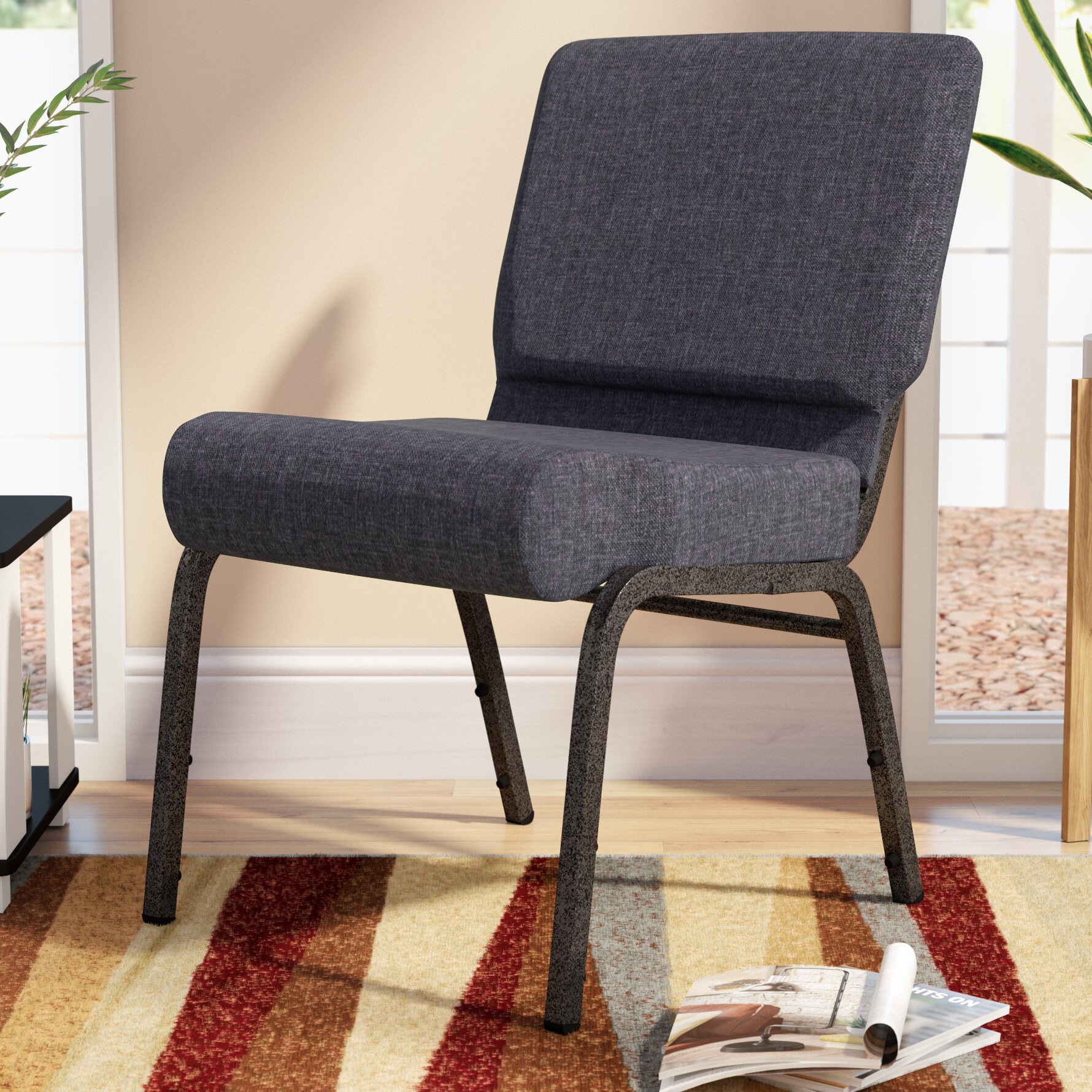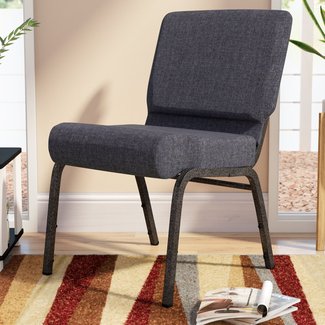 MacArthur Stacking Guest Chair
Available in 9 flame-retardant fabric colors, this chair allows you to match the shade to your company's logo or office décor. Its comfortable cushions make it ideal for long meetings.
The frame supports up to 800 lbs., so it is strong enough for years of office use. The 5-year warranty protects your investment, whether you're using them at home or your small business.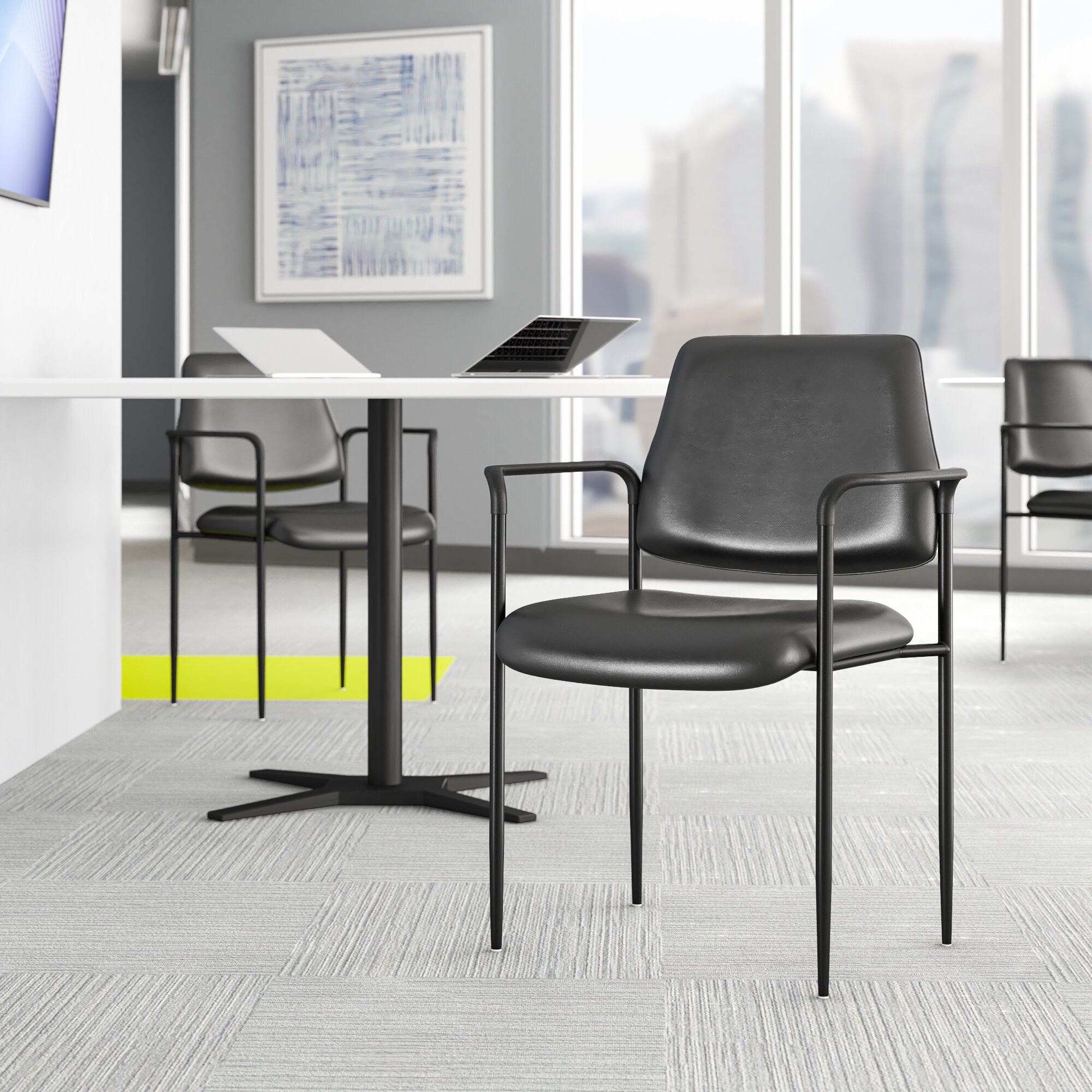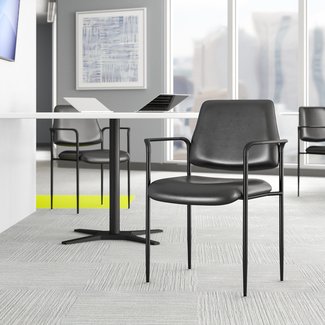 Marlon Stackable Guest Chair
With their sleek armrests and sophisticated solid colors, these chairs are perfect for welcoming guests in waiting rooms and elegant corner offices.
The seats are 18" wide and well-cushioned on the seat and back. Thanks to the 6-year limited warranty, you can rest easy knowing that these chairs will last. Pair the gray, black, or jewel tones chairs with either white or mahogany desks for a chic modern seating solution.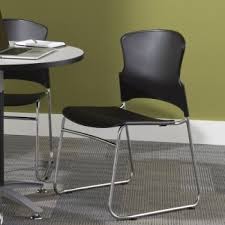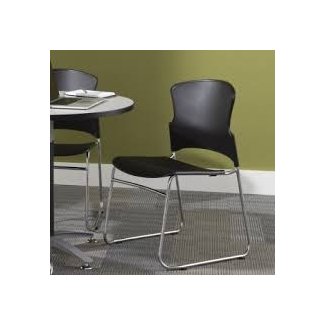 Core Armless Multi-Use Plastic Stackable Chair (Set of 4)
This set of 4 stylish modern chairs is a great budget option for break rooms, waiting rooms, and more. Their plastic and metal construction is easy to clean, but still attractive due to the variety of colors available.
The 16-gauge tubular steel frame is built with a sled base for extra stability. At almost 23" wide with a supportive 16" high backrest, the seats are comfortable for long periods.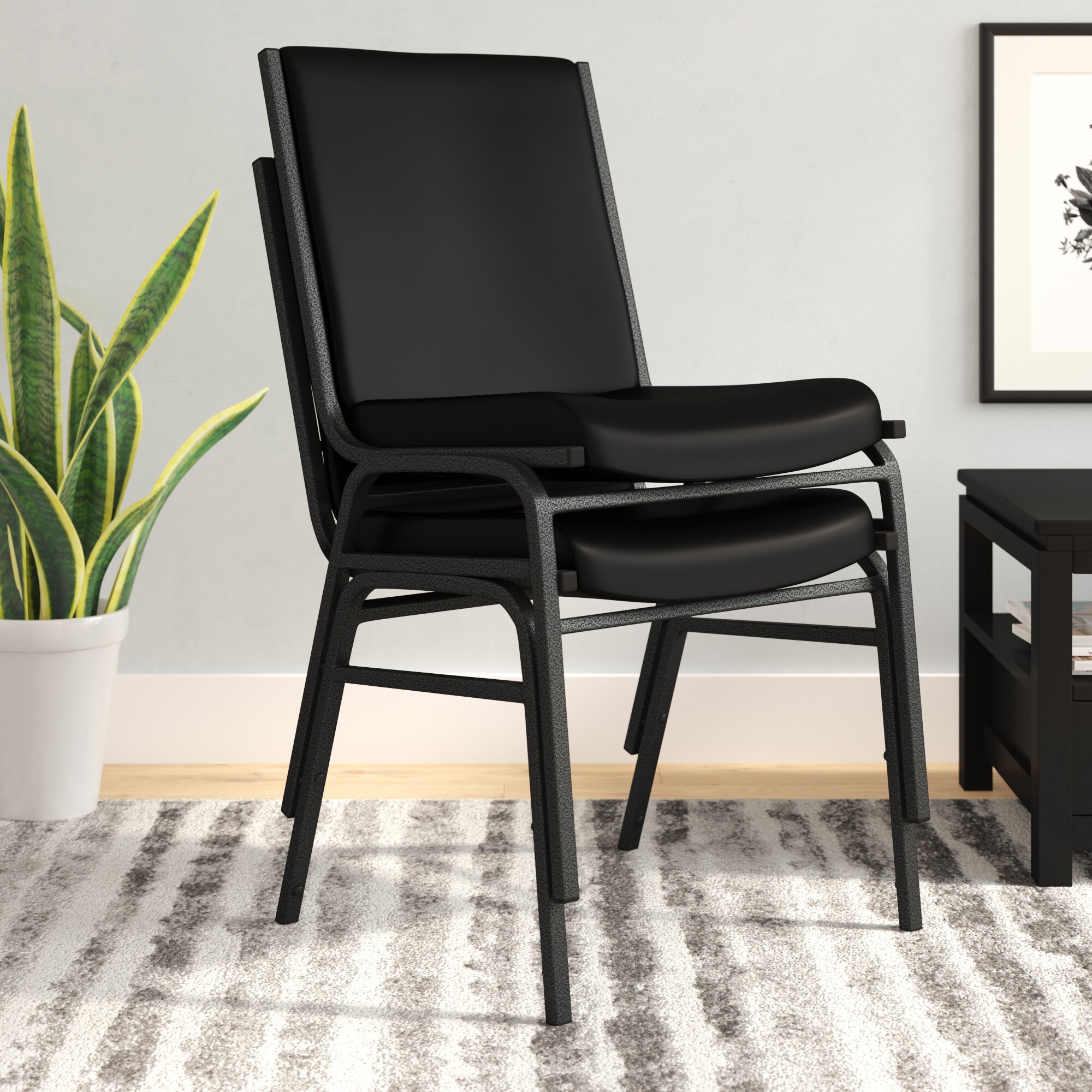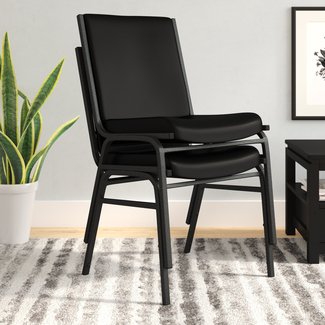 Laduke Heavy Duty Padded Stackable Chair (Set of 2)
This chair requires no assembly, so it's perfect for startups or any other office that needs to be able to welcome clients quickly.
The faux leather seats are comfortably padded for use in meetings and reception areas. The 0.75-inch tubular framing supports up to 550 lbs. For the ultimate in sophisticated modern office décor, let the sleek design of these guest chairs stand out against white or pale neutral walls and flooring.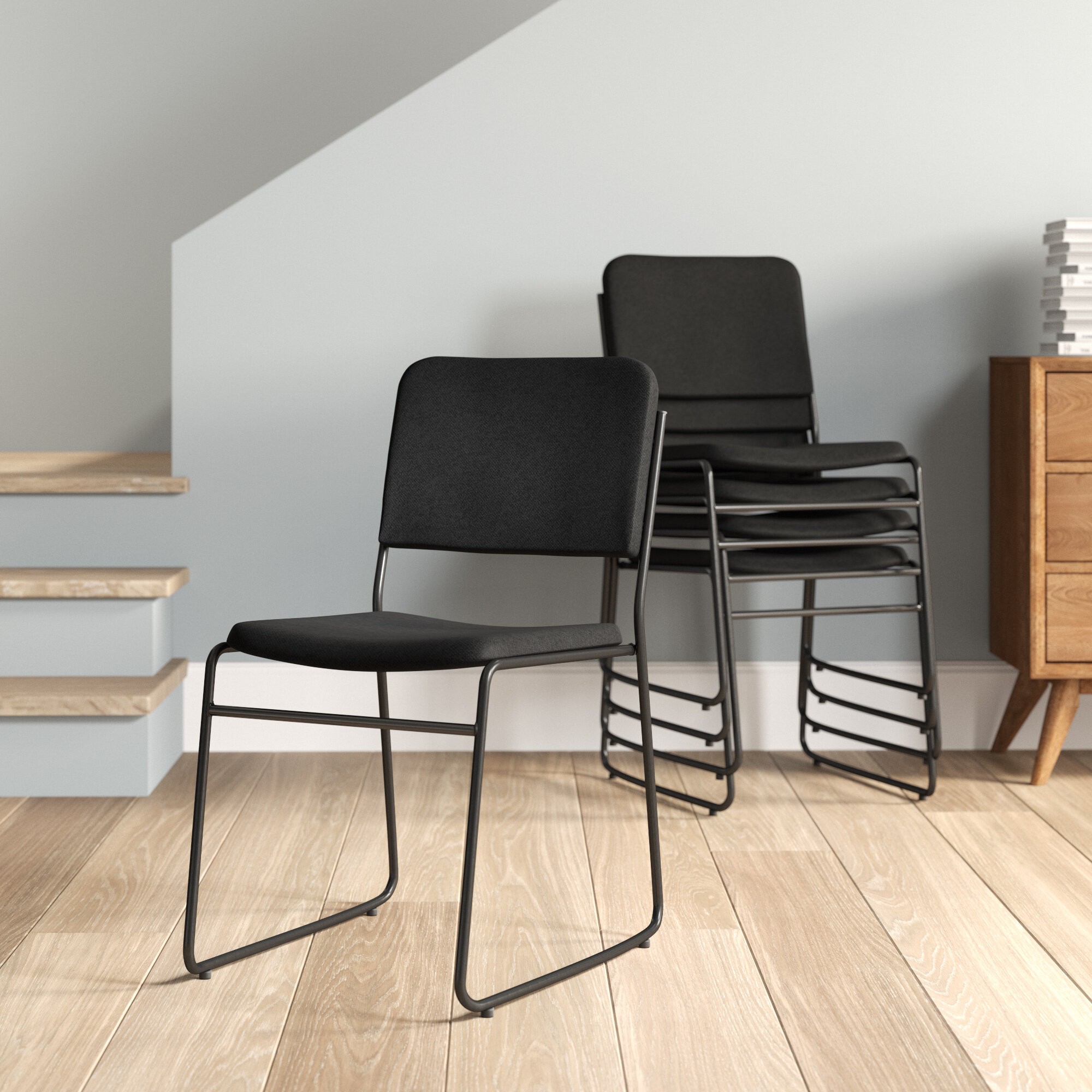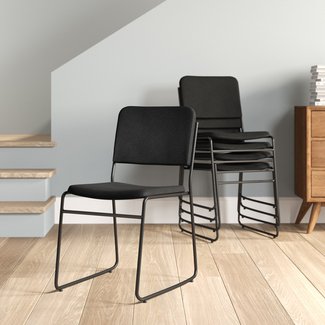 Laduke Stackable Chair (Set of 5)
This streamlined set of 5 chairs is lightweight and stacks easily. They require no assembly and hold up to 1,000 lbs. each, making them ideal for use in offices, churches, and classrooms.
The simple yet modern design is available in a chrome or black frame finish. The black fabric hides dirt and stains well, so it can be cleaned with just vacuuming or brushing. Use the chairs with geometric patterned carpet for a bold and fresh look.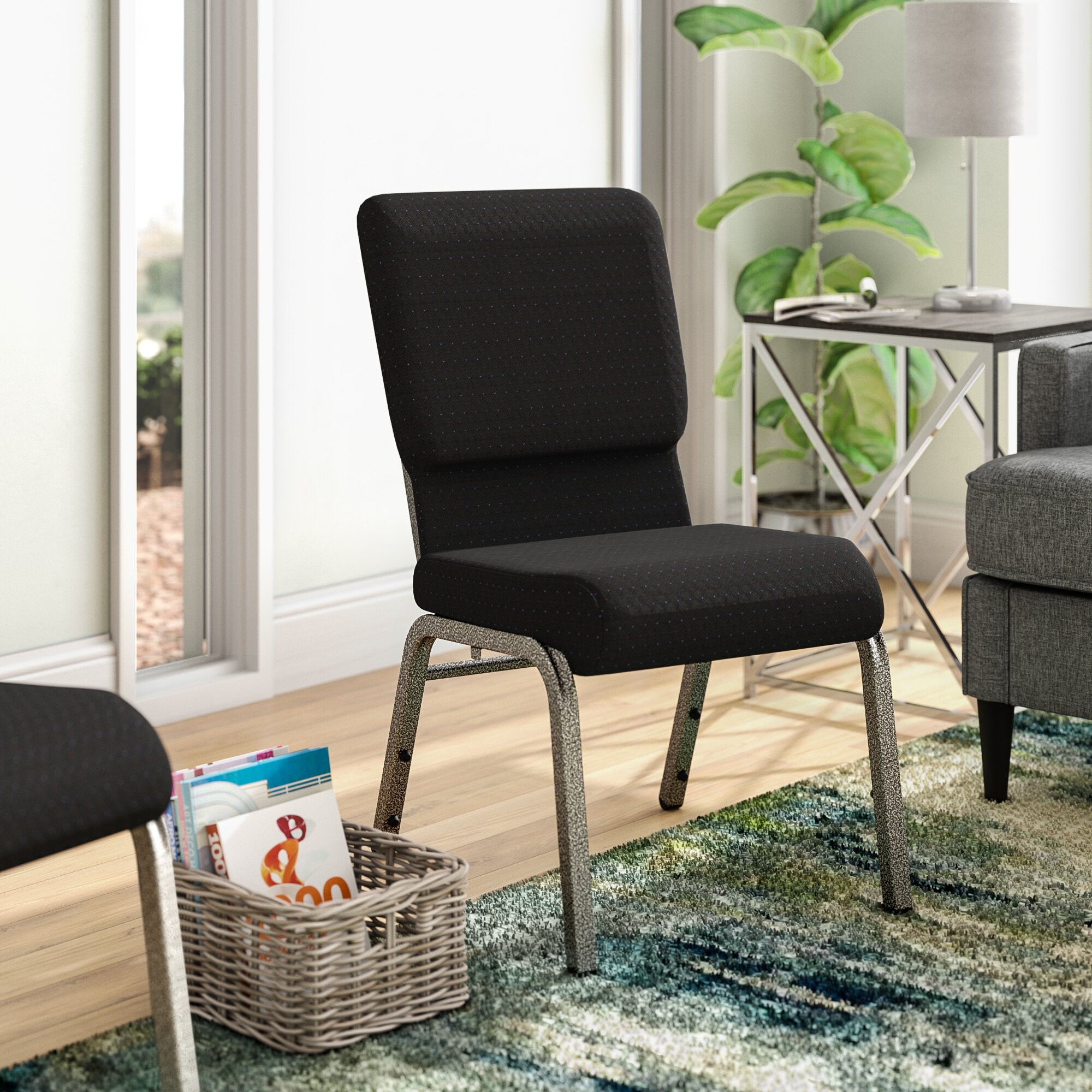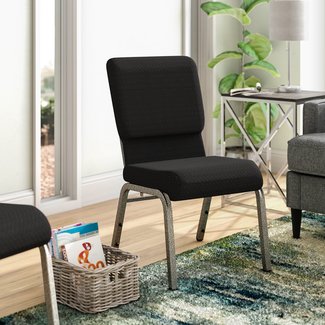 MacArthur Stacking Arm Guest Chair
Style and functionality perfectly combine in this set of upholstered stacking chairs. The waterfall style seat offers superior comfort while the padded backrest curves with your spine for the best support.
The added book pouch in the back of the chair offers storage for magazines, books, and pamphlets making these chairs an excellent choice for a waiting room. The legs are tipped in plastic to avoid scratching hardwood floors or tearing the stylish upholstery when stacking.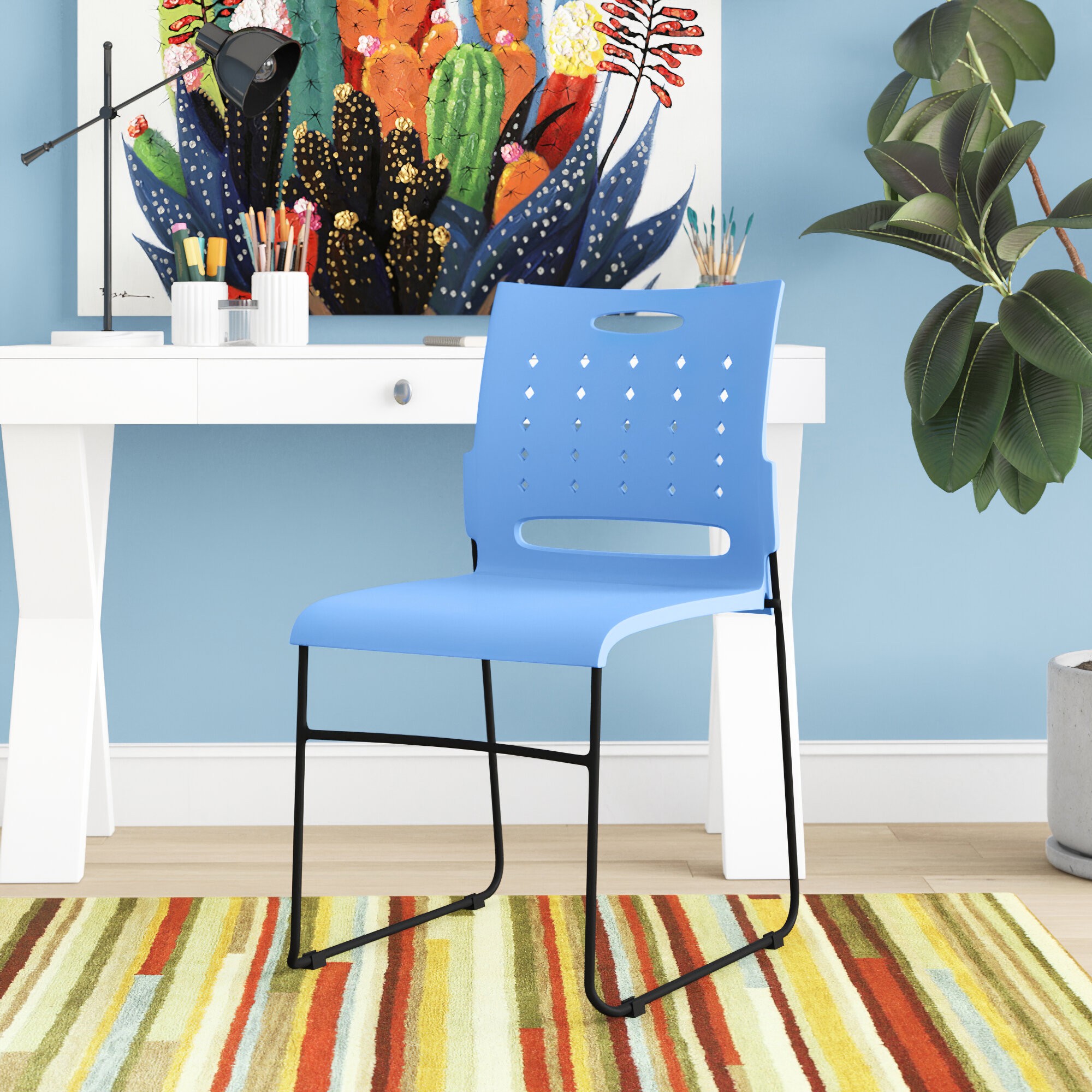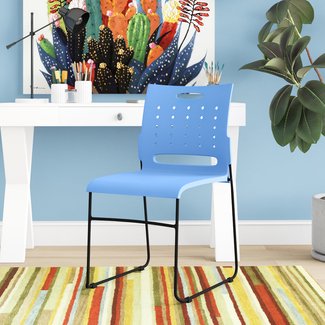 Chrisha Stackable Chair
These cheerful chairs use bright, bold colors to add contrast to any room. The white, blue, yellow, and orange options use powder-coated black finished frames for durability and easy cleaning.
The sled-style seats feature vented backs help keep you comfortable even when sitting for extended periods. Try them in trendy startup headquarters, home offices, or even teen and pre-teen bedrooms with funky modern décor.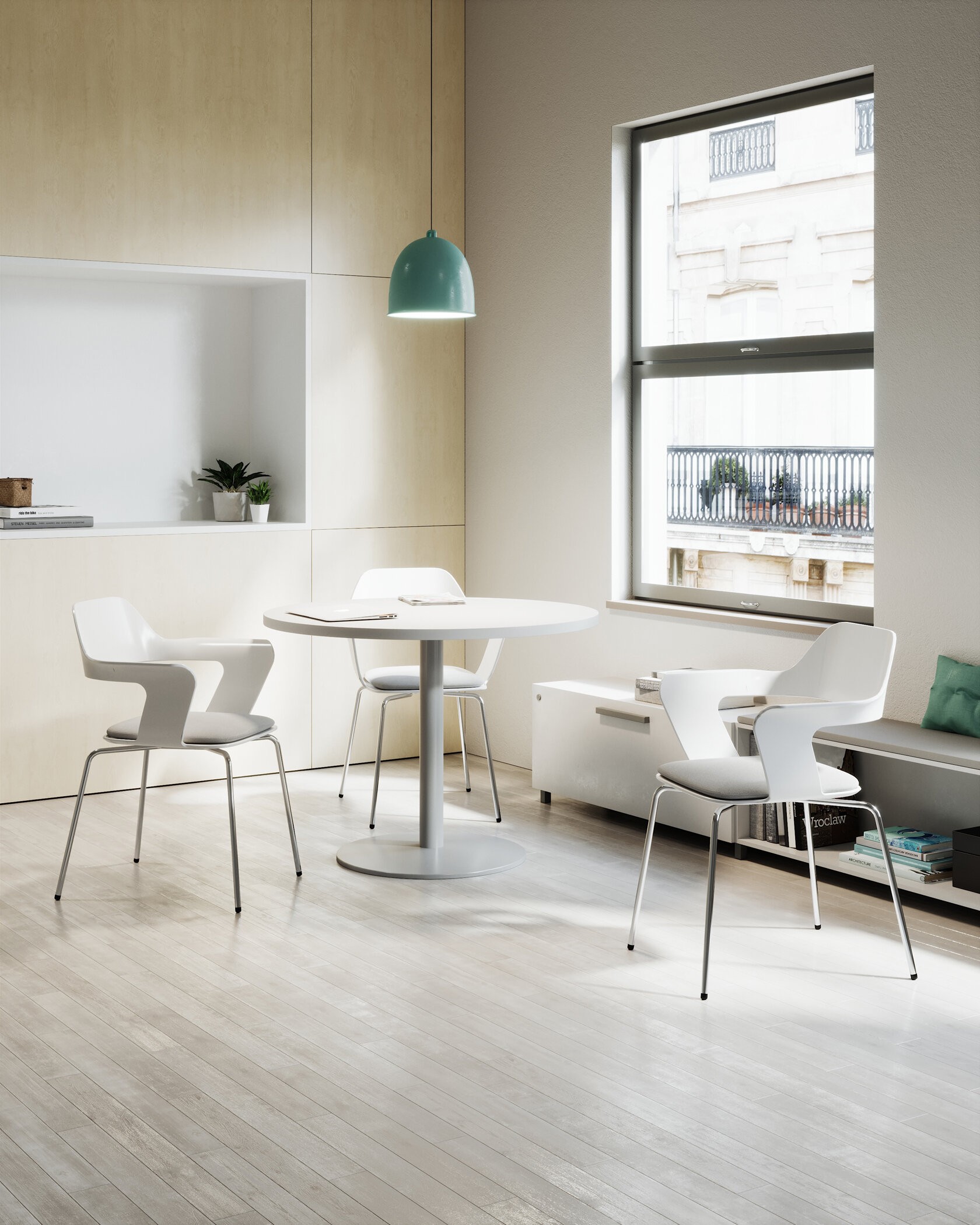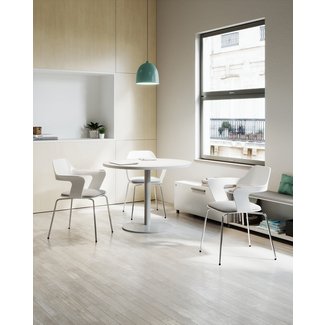 Julep Stackable Chair
Offices and homes looking for unique modern designs should look no further. Inspired by modern Danish design, these chairs have a cut-out back and armrests ideal for minimalist style spaces.
The shell uses fiberglass-reinforced polypropylene to make it durable and slightly flexible. It's also made of 80% recycled content, making it an eco-friendly choice. Pair it with a bold patterned seat cushion to personalize it and match it with any space.