Our Choice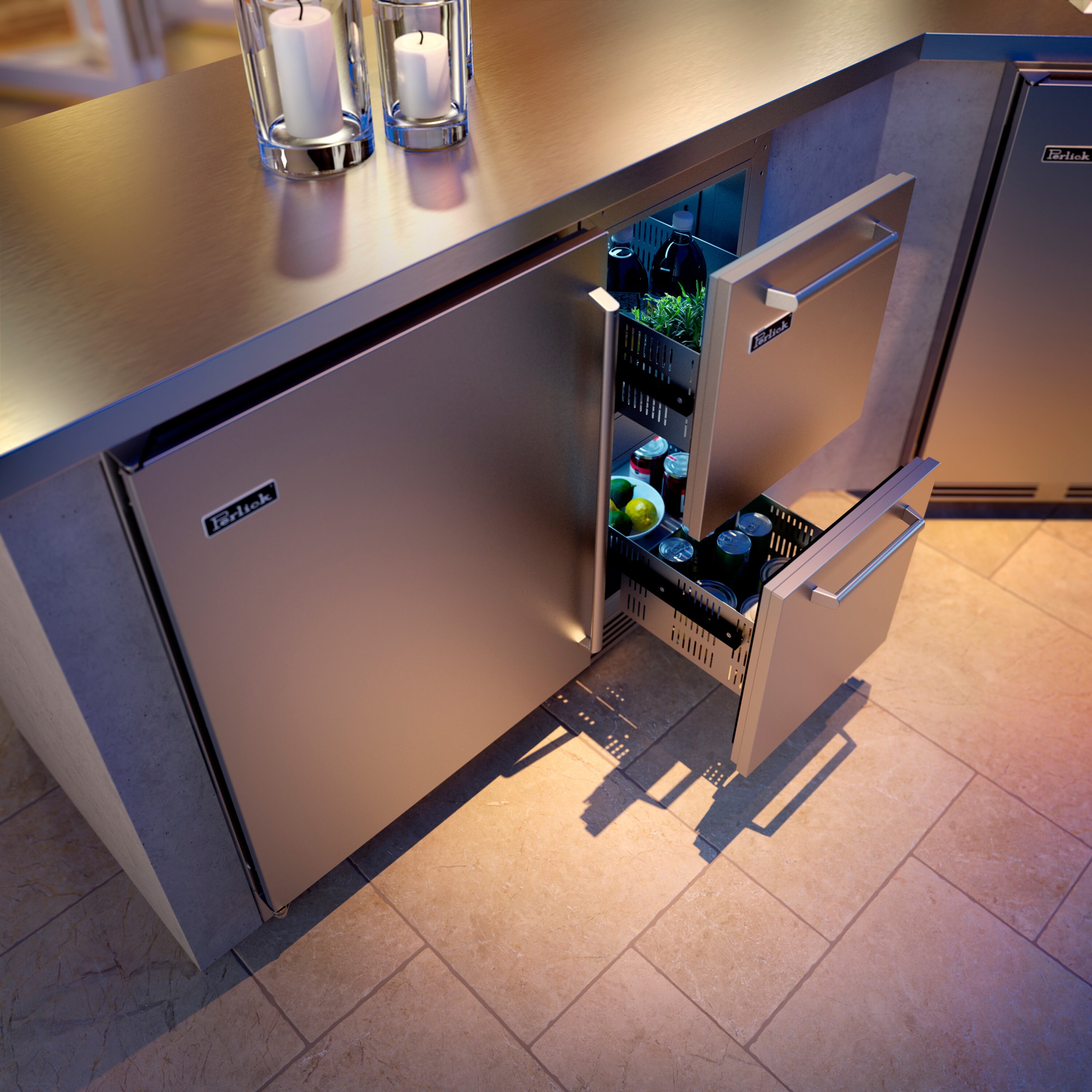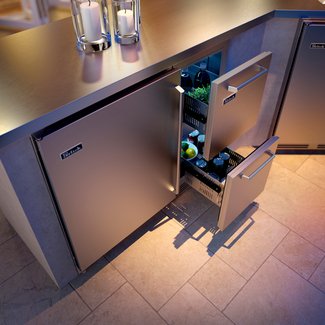 C-Series 5.2 cu. ft. Undercounter Mini Fridge
This undercounter refrigerator really maximizes the available space. It features two separate pull-out drawers that are deep enough to hold gallons of milk and tall bottles. The front ventilation ensures that these refrigerator drawers do not overheat. This mini fridge is rated for outdoor use as well and is a beautiful and functional addition to any al fresco kitchen.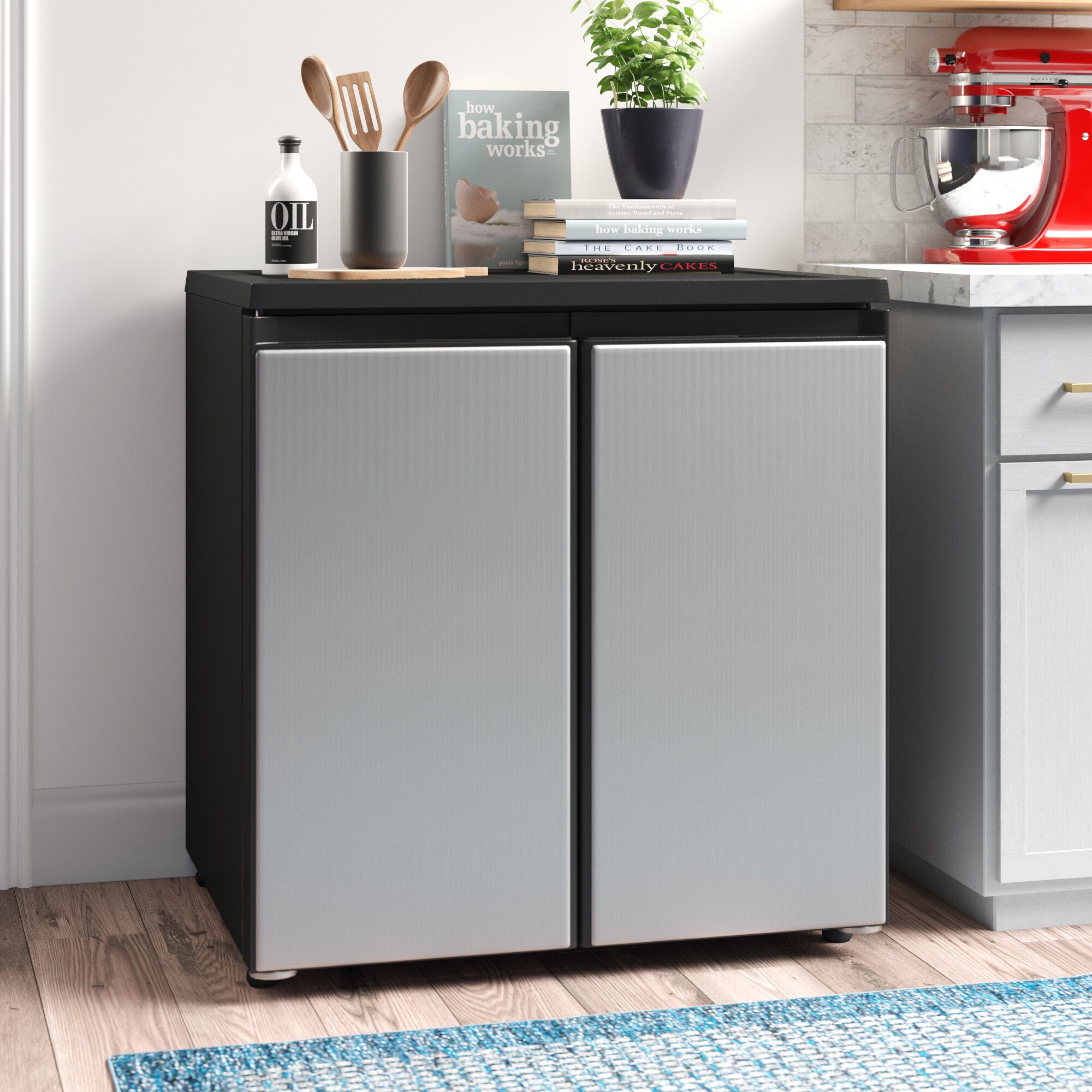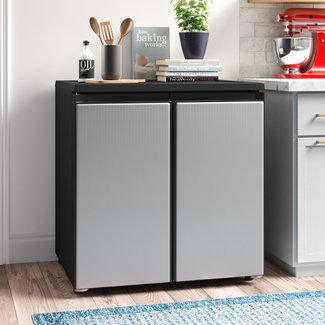 5.5 cu. ft. Freestanding Mini Fridge with Freezer
This mini-fridge has all the features of one of its full-size cousins. The refrigerator and the freezer are side-by side. There are adjustable and removable shelves on the inside as well as a crisper drawer. The best part is this is a freestanding model. It can be used for extra refrigerator and freezer space in the kitchen but is also perfect for keeping drinks and snacks cold in a basement or playroom.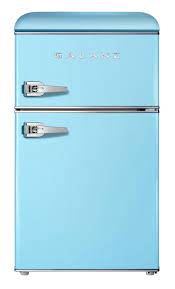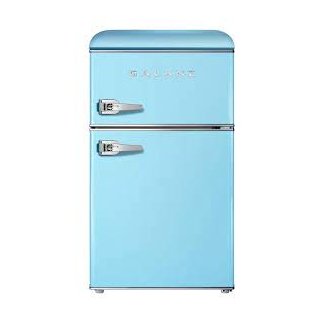 Galanz Retro 3.1 cu. ft. Freestanding Mini Fridge with Freezer
This mini-fridge will take you back – way back in retro style. It looks like an oldie but it's actually a goodie, full of modern features like adjustable shelves, a crisper and bright interior lighting. It's a freestanding model and there's even a freezer compartment on top. If you're looking for a fun fridge for your rec room or playroom this one is the bee's knees.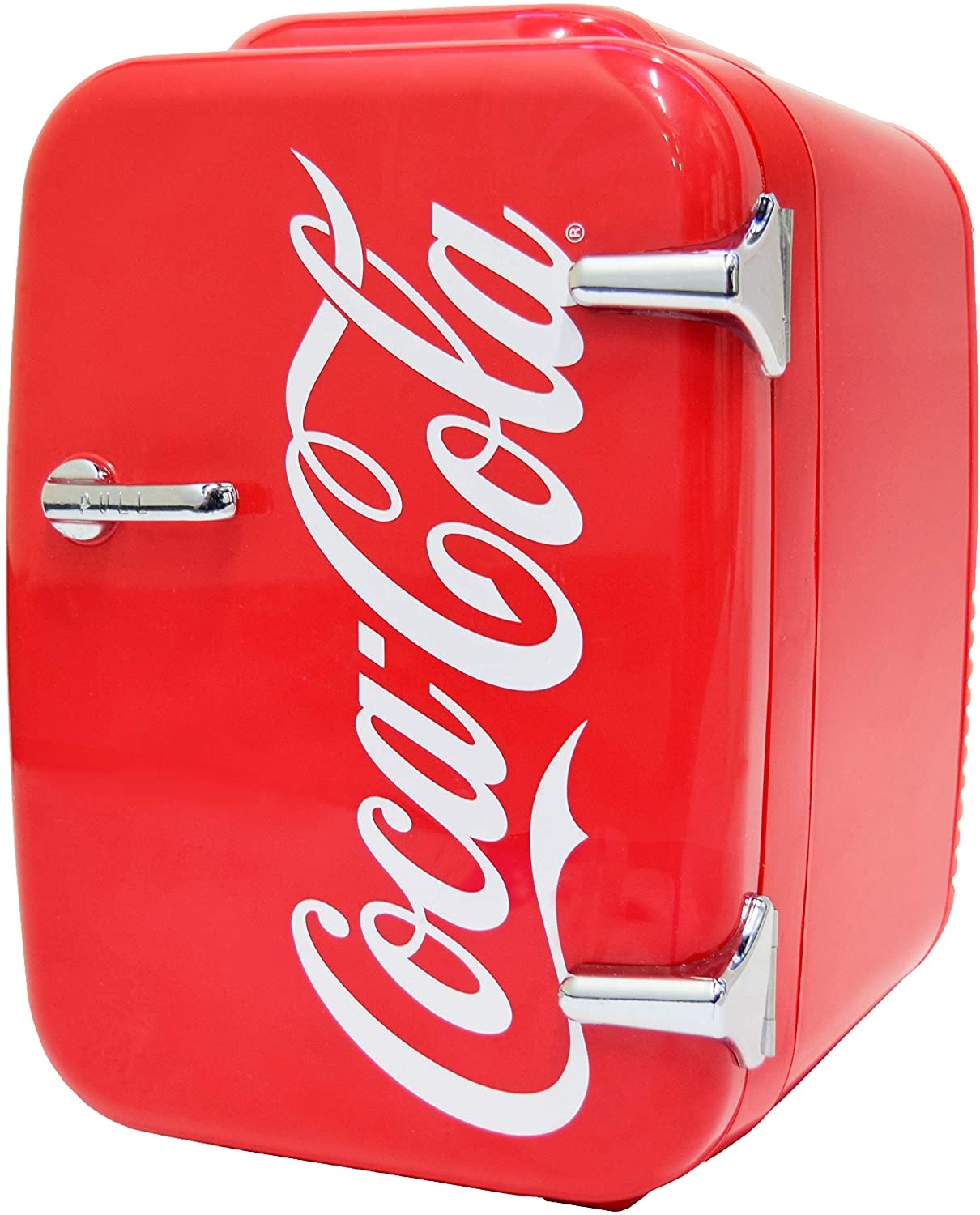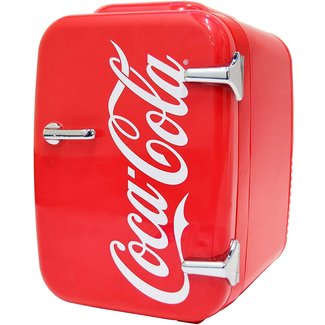 Vintage Chic 0.14 cu. ft. Countertop Mini Fridge
This compact countertop refrigerator can be squeezed into the tiniest of spaces. It has a capacity of 4 liters and a soda shop vibe. With just the flip of a switch this tiny model changes from cooling to warming. It can sit anywhere around a house or a dorm room and is portable enough to take on tailgates. This refrigerator plugs into an outlet but when you're on the go it has a USB port and can be operated by a powerbank.
0.14 cu. ft. Countertop Mini Fridge
This countertop fridge is a retro charmer all dressed up in its chic chrome hardware. This refrigerator holds six 12-ounce beverage cans but it can also be switched from cooling mode into warming mode. The handle makes it easy to move this refrigerator anywhere you need it from home office to study nook to playroom. Since it can also be powered by a car charger you can take this one with you out on the open road.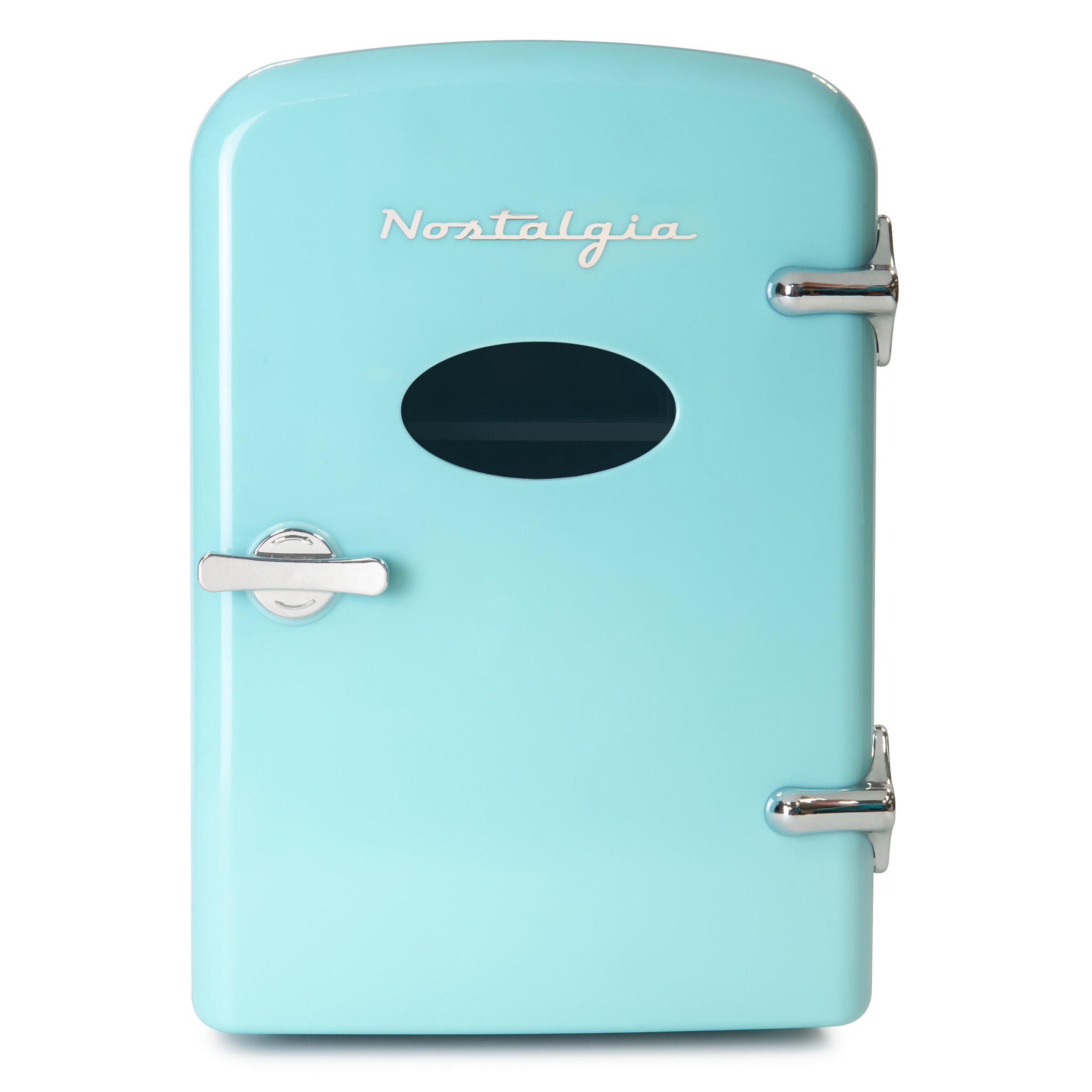 Retro 0.14 cu. ft. Countertop Mini Fridge
This mini-refrigerator is a blast from the past – a blast of cold or warm air, that is. Food and beverages inside this freestanding unit can be chilled down to 45 degrees F or up to 130 degrees F. The built-in handle makes it easy to move this wherever it's needed. Take it to the office and keep lunch cool or pack it onto the boat and keep the bottles of fresh water chilled.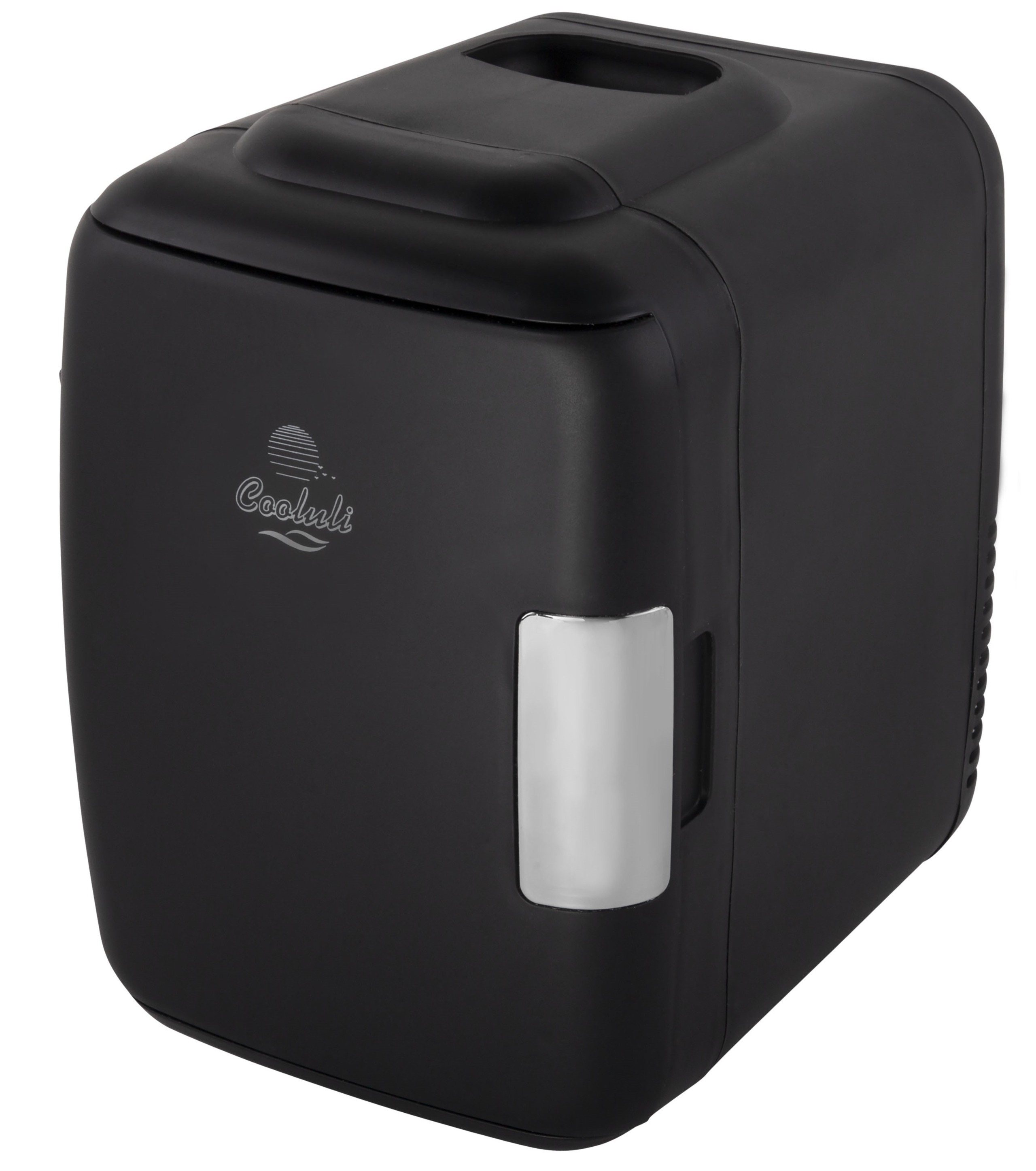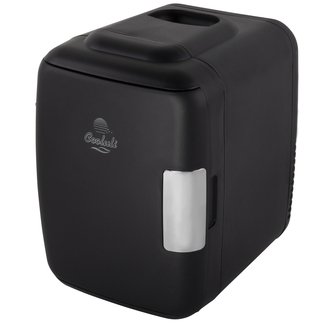 Classic 0.14 cu. ft. Countertop Mini Fridge
This mini-fridge features a sleek design that is perfect for any countertop. The tight magnetic seal keeps the contents at their optimum temperature. This unit is completely environmentally friendly and contains no refrigerants or freon. It can be plugged into a standard outlet or run off of a USB. Consider this mini-fridge for the bathroom counter to keep beauty products at a refreshing temperature.
3.1 cu. ft. Freestanding Mini Fridge with Freezer
This freestanding refrigerator and freezer combo is packed with space-maximizing features. The refrigerator has shelves, a clear crisper and a CanStar dispenser to make the most of the inside of the door. The freezer is on top and has its own door. This compact refrigerator is ENERGY STAR-compliant which means it is better for the environment and better on electrical bills.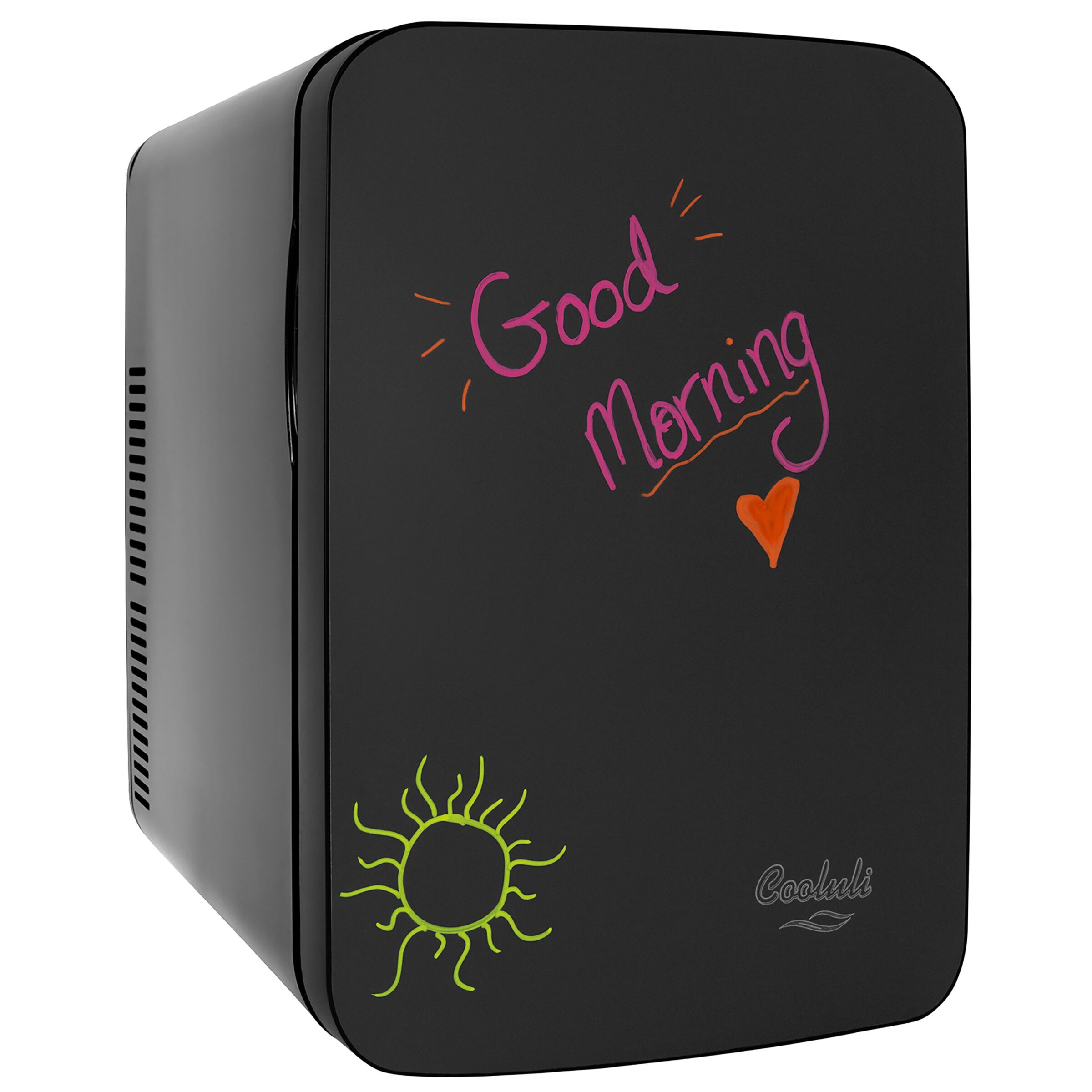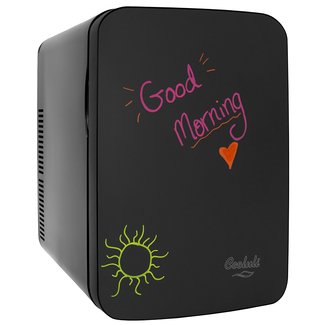 Vibe 0.53 cu. ft. Countertop Mini Fridge
This countertop mini-refrigerator is a multi-tasker. It not only keeps foods cold or warm at the flip of a switch, it is so versatile because it works as a message board as well. This model is covered by a magnetic dry-erase board and comes with a marker. This fridge front is perfect for leaving messages for a dorm mate or keeping a to-do list or shopping list in a place where you will never lose it.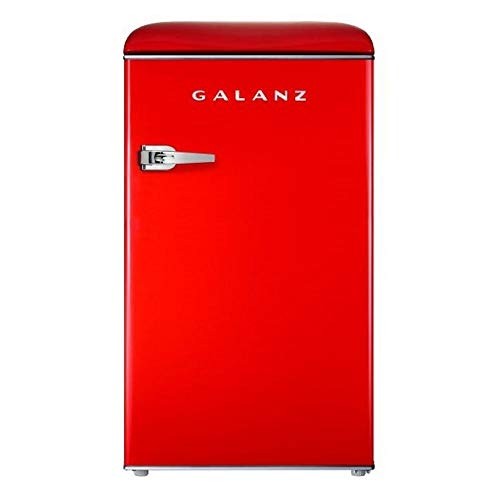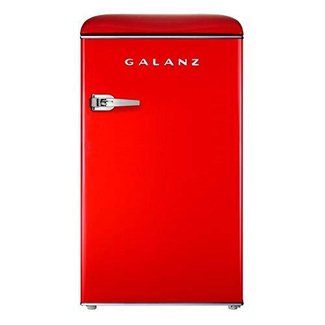 Galanz Retro 3.5 cu. ft. Freestanding Mini Fridge with Freezer
This refrigerator looks like a retro model on the outside, but on the inside it has all the modern features you need in a compact fridge. It has an adjustable thermostat and adjustable shelves. The interior lighting is bright and the crisper is clear. And there is clever storage built right into the door of the refrigerator. Plus there is a freezer compartment. This one is perfect for all the playroom snacks from popsicles to soda pop.