Let me guess: back pain after spending a few hours in front of your computer? A sore sensation in your wrists and forearms? Then you most definitely need to invest in a proper office chair!
However, given the time that you'll spend sitting on it and the correct position that you should maintain when working on a laptop, choosing one requires a little more planning than purchasing a traditional chair.
Here's exactly what you need to consider when buying an office chair in order to avoid being stuck with a model that will make you feel cranky and sore by the end of a long workday.
Consider choosing an office chair with adjustable height
To avoid compressing your thighs and affecting blood circulation in your legs, the most ergonomically correct position is for you to be able to sit by your desk with your feet flat on the floor.
Measuring both your desk and yourself while sitting down on one of your existing chairs can be useful, but the safest choice is definitely to opt for an office chair with adjustable height.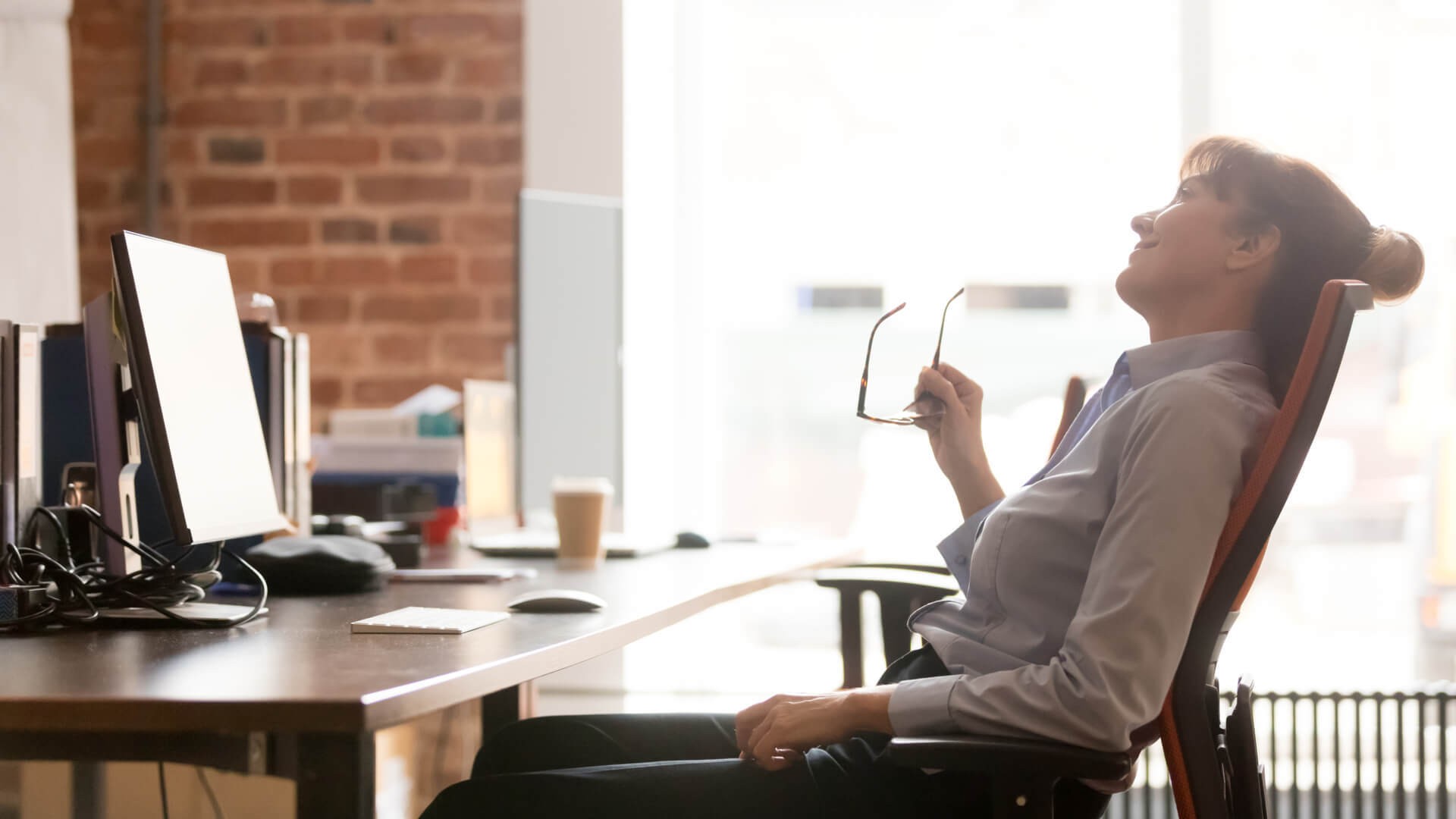 Measure the depth of your seat
To maintain the correct posture, you must also be able to sit with your back right against that of your office chair but without pressing the back of your knees against its front edge.
Once again, try doing this with one of your existing chairs and figure out the right seat depth for you before purchasing your new office chair.
Decide if you should look for a swivel base & wheels
Even though we usually imagine them with this feature, not all office chairs actually swivel:
If you don't really move around when working from your home office, then it's probably not a priority for you;

However, if you sometimes reach out for other office equipment without getting up or you happen to have a corner desk, do your back a favor and choose an office chair with a swivel base. Otherwise, these movements could end up affecting your muscles and damaging your back in the long run.
As for wheels, that depends on whether these movements are fairly wide and what type of floor you have:
Soft rubber wheels are ideal on hard surfaces;

If you have a carpet, then choose high-quality hard wheels specifically designed for that type of floor, as cheaper lower-quality models could end up marking it and ruining it, as well as making it difficult to physically move your chair around.
Consider adjustable armrests…
This might be the least of your worries, and yet using armrests that are placed at the wrong height could lead to straining your neck.
Because the most ergonomic position consists of having your elbows perpendicular to the chair's armrests, choosing an adjustable model is the safest option to ensure this all the time.