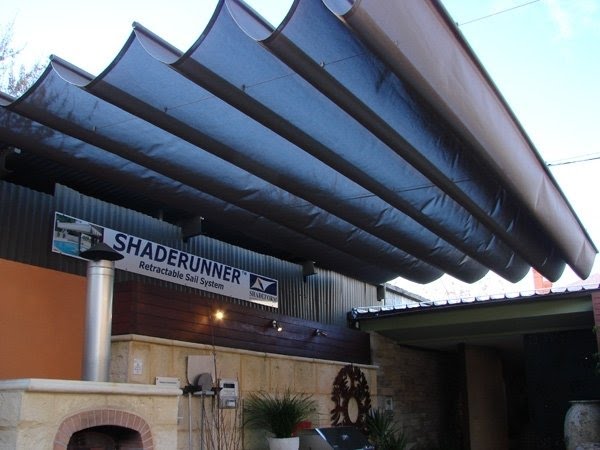 Now that's a thoughtful solution for a patio in your backyard. A creative, retractable shade, perfect for hot and steamy summers, for whenever you feel sick of the sun shining in your eyes. Amazing!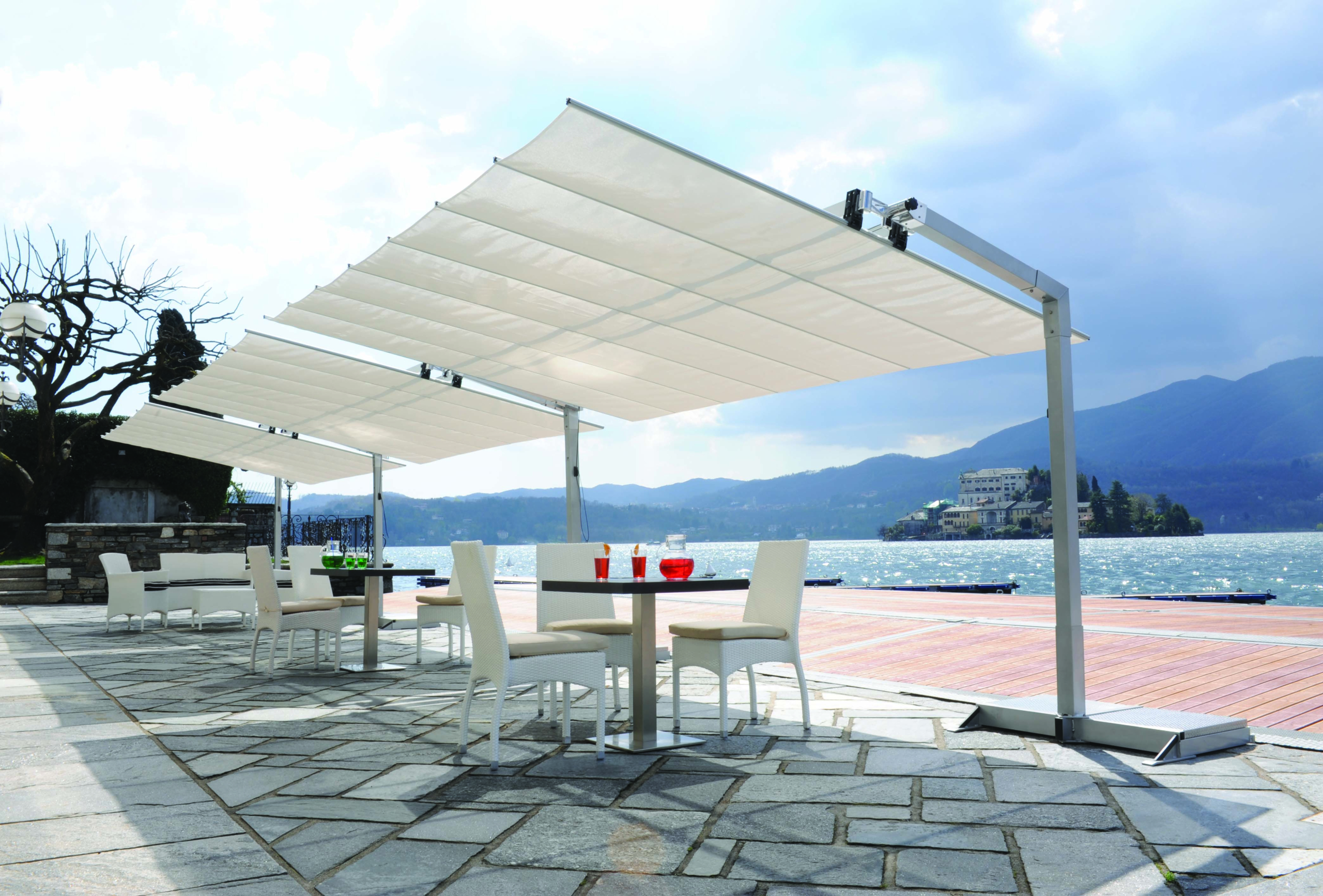 patio furniture shade canopy shade structures retractable awnings ...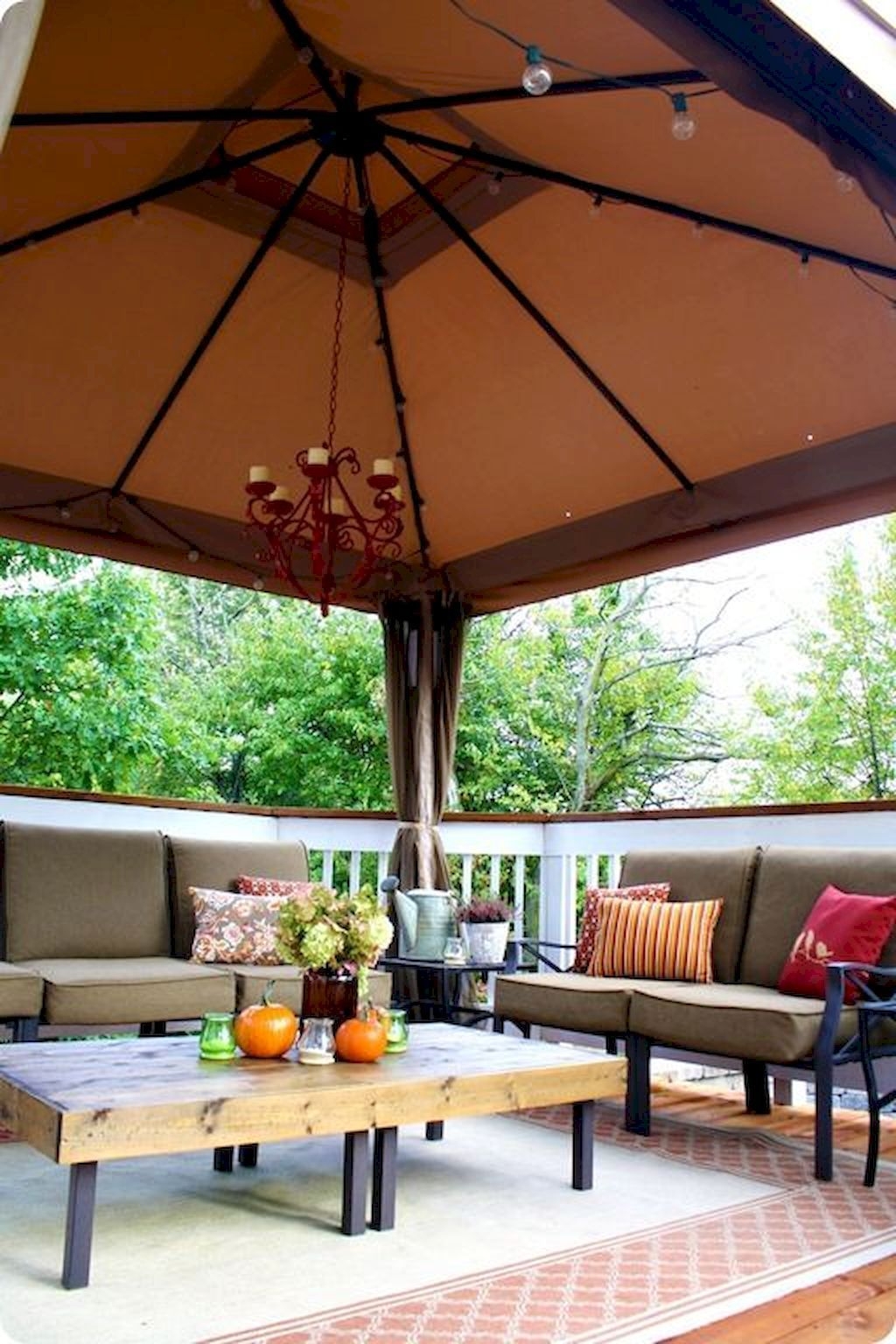 A wonderful patio arrangement with a huge umbrella that will protect you from the sun and rain, plus it creates a cozy atmosphere. The patio features an elegant coffee table too and two cushioned benches.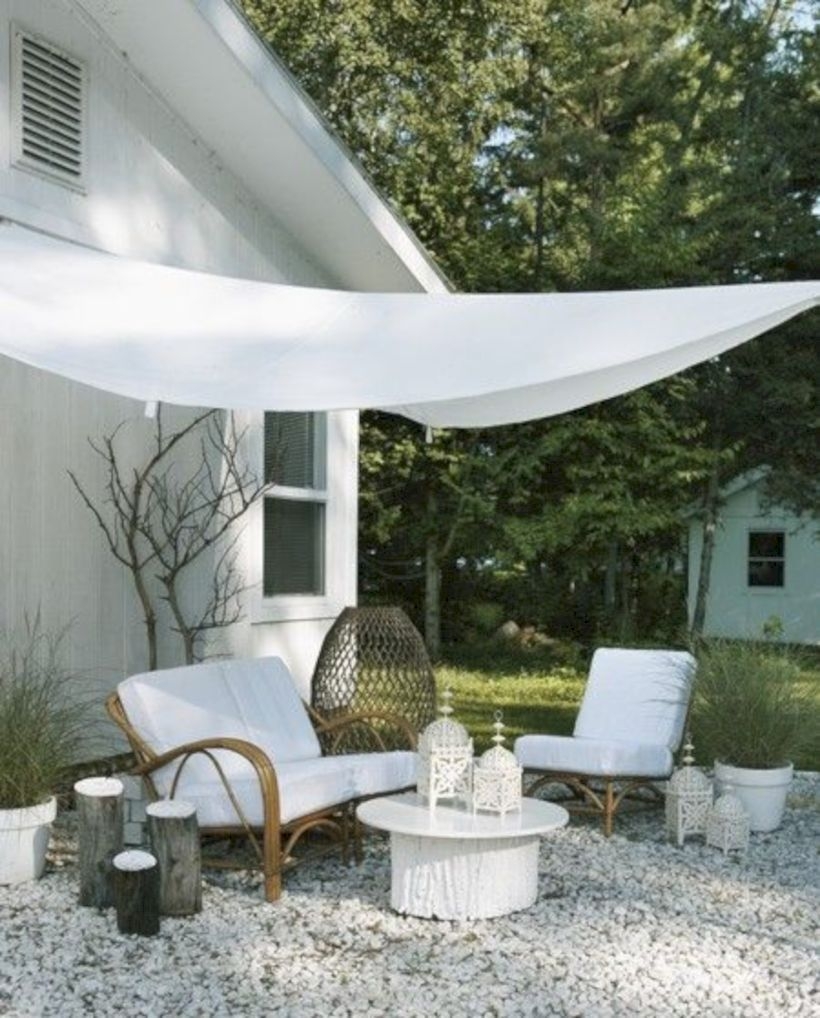 Romantic white canopy serves utilitarian purposes and makes the modern outdoor setting more inviting. Such a canopy is a nice alternative for ordinary patio umbrella. Very likeable, visually attractive and budget friendly at once!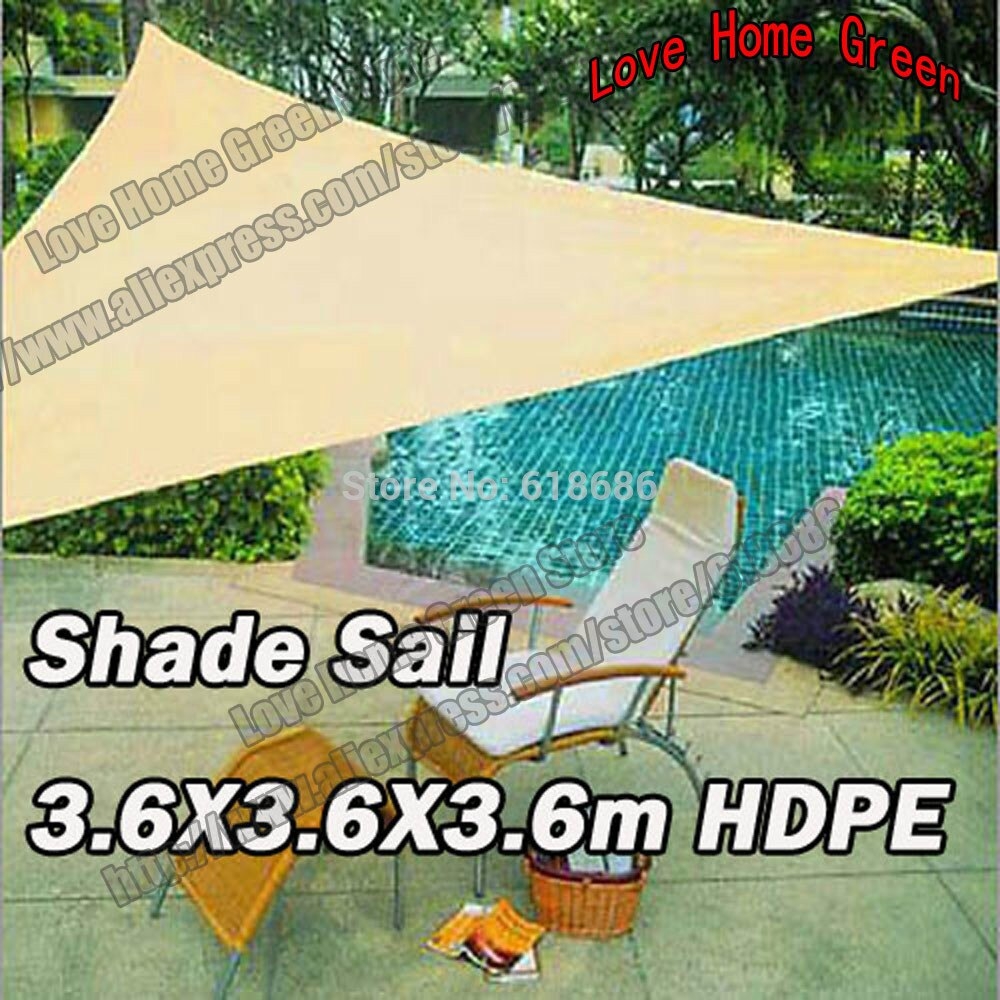 Bring a happy holiday mood to your outdoor decor and enjoy some refreshing shade with this canopy triangle. It is just an alternative for an umbrella. It looks funny and it works. Sand beige coloring is pretty, well, hot.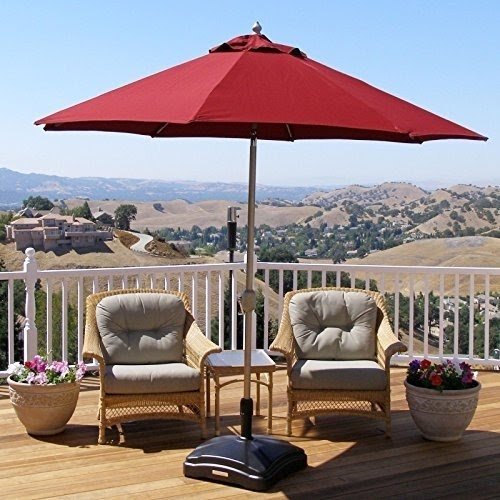 Modern and sturdy umbrella base designed to fit any type of patio umbrella. The base is heavy for extra stability and is made from quality weather-resistant materials for long-lasting service. It will easily class up your patio in a simple and unique way.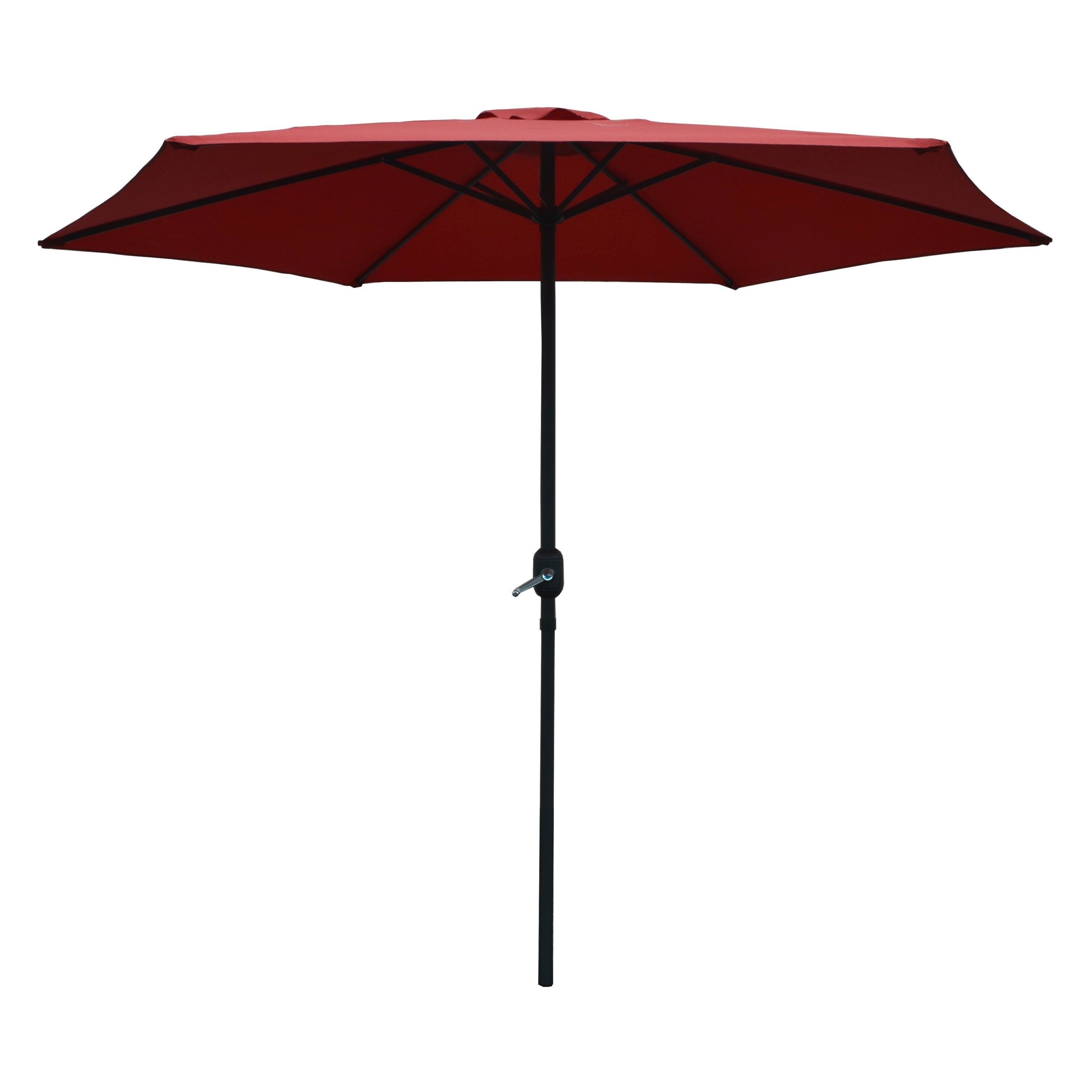 Pretty, classic umbrella with a pole and ribs made of aluminum finished in bronze. It is covered in durable reddish polyester with a central vent to better protection from wind. Practical, 3-position adjustable, opened and closed with a crank.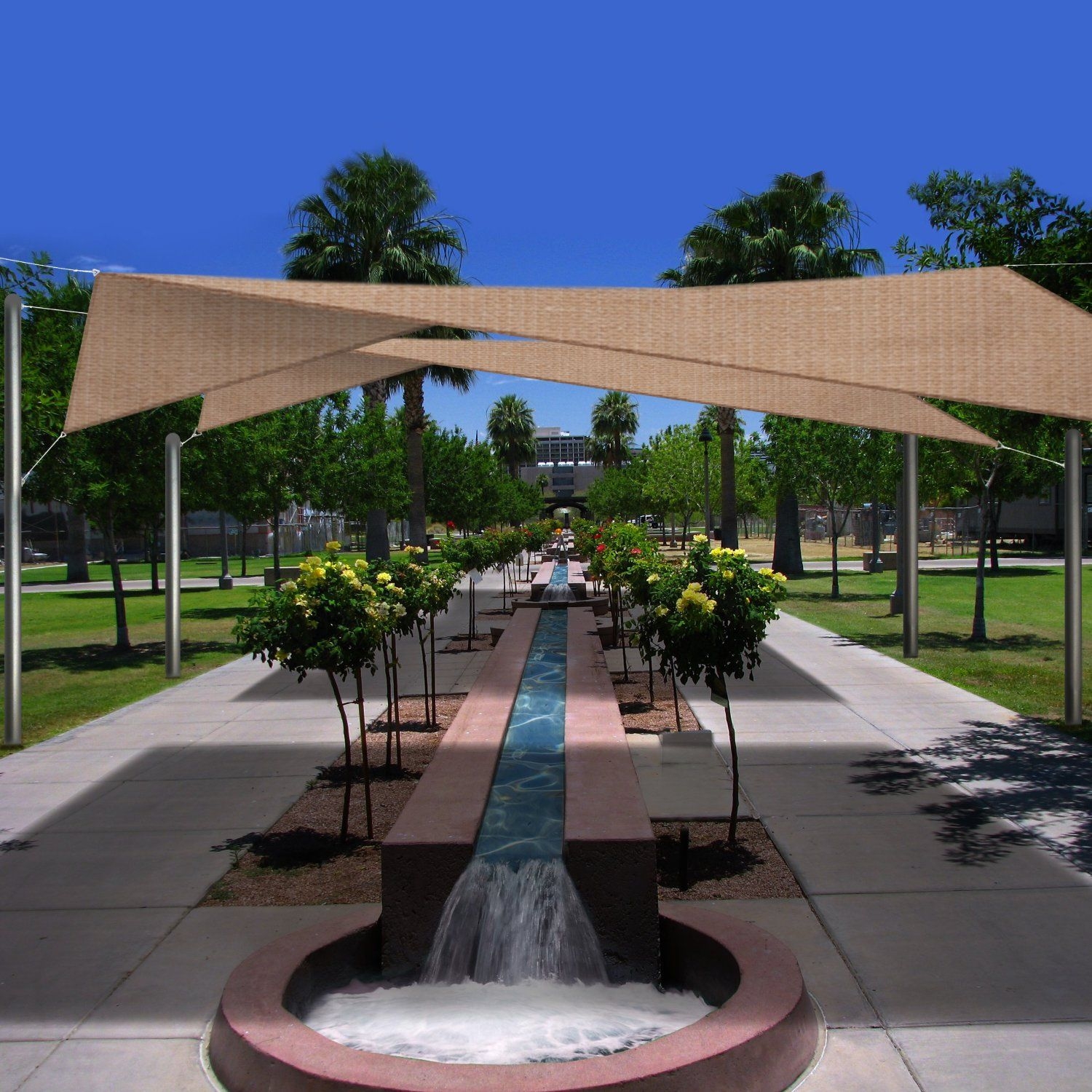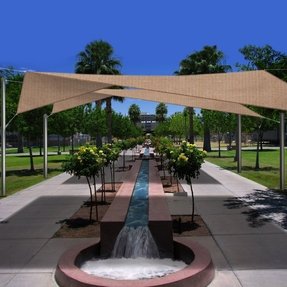 This sensational set square sun shade sail is the perfect solution that allows you to gain a blissful shade on hot, sunny days too. Made of high quality material allows for excellent UV protection.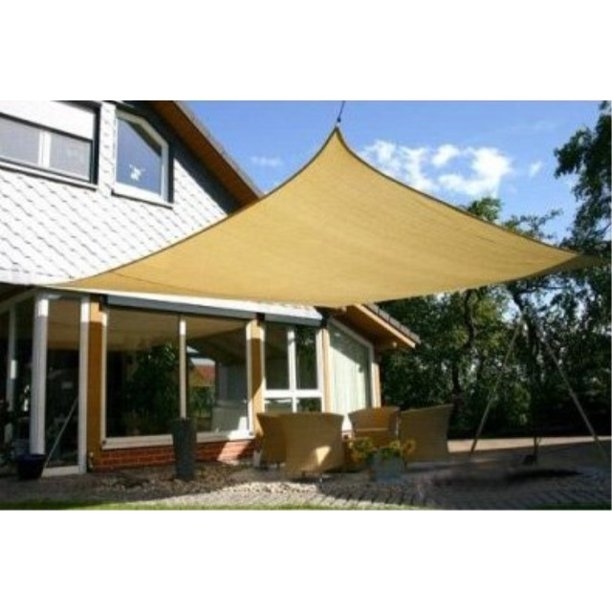 This practical square sail shade canopy is the perfect solution for heat, sunny days, as It provides excellent shade. Robust materials and ease of installation makes it an excellent helper.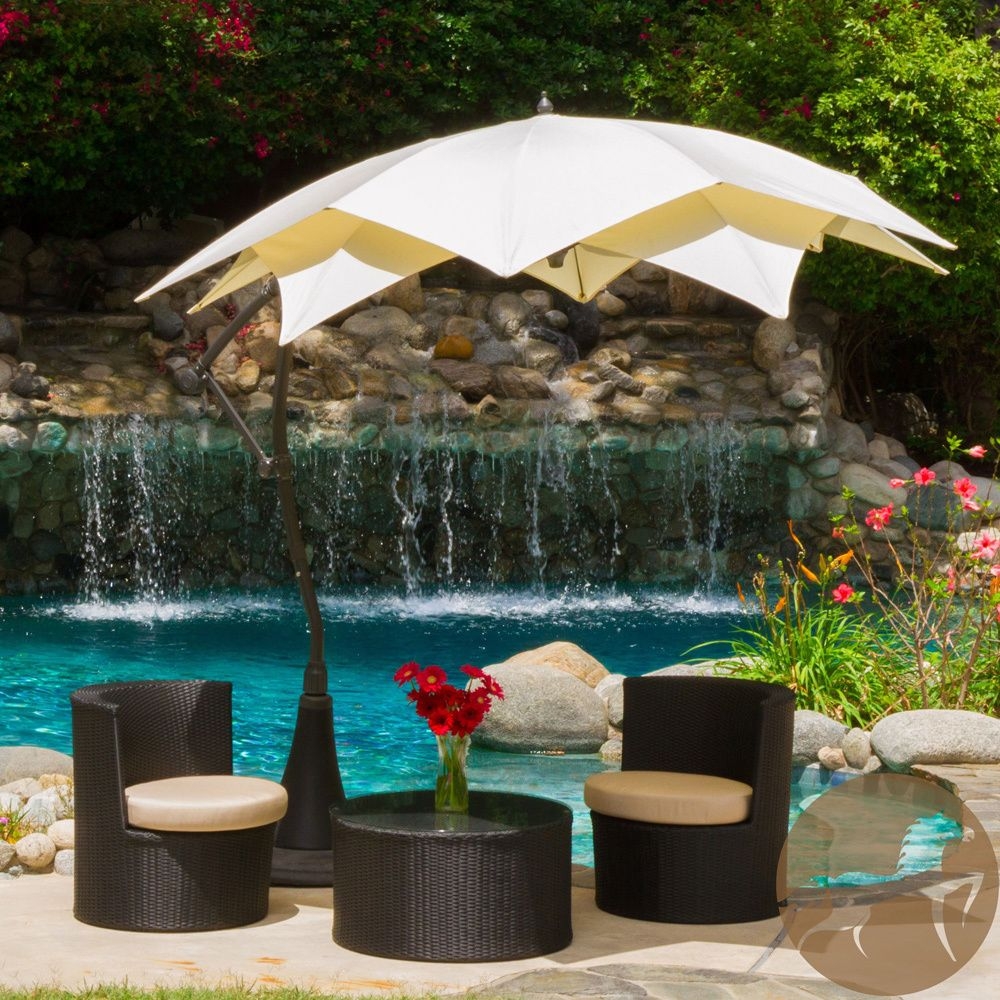 See the small card with the code on it? The seller printed that out ...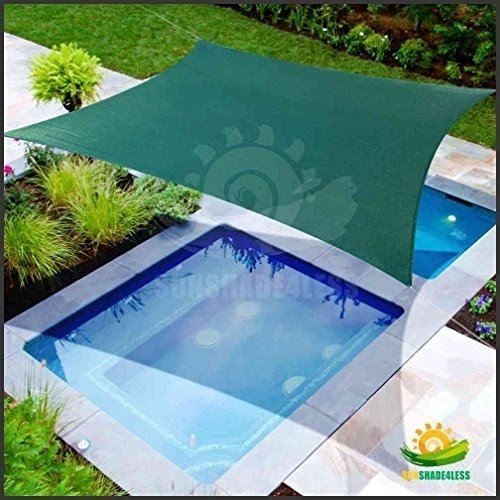 Patio canopy made of thick fabric and fitted with metal hooks. It is resistant to rust and harmful weather conditions. Functional and modern accent for each outdoor place as needed. It is highly rated by the customers.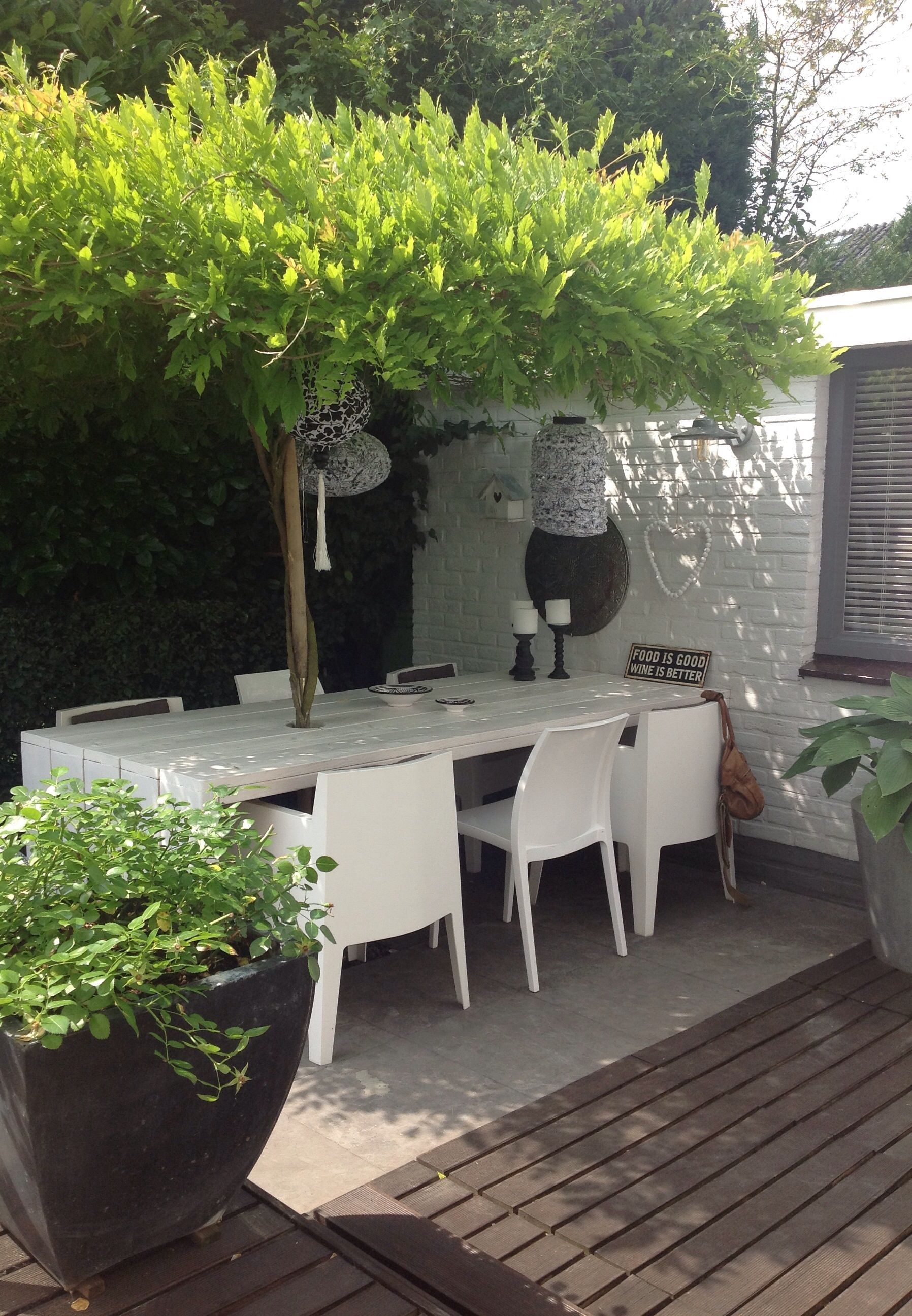 .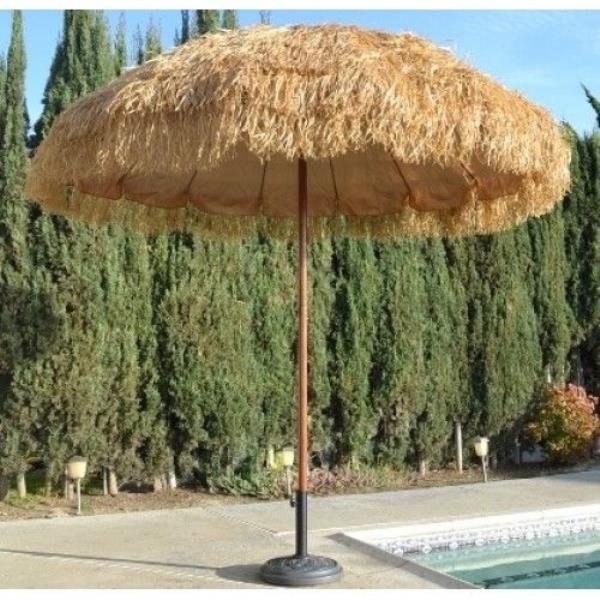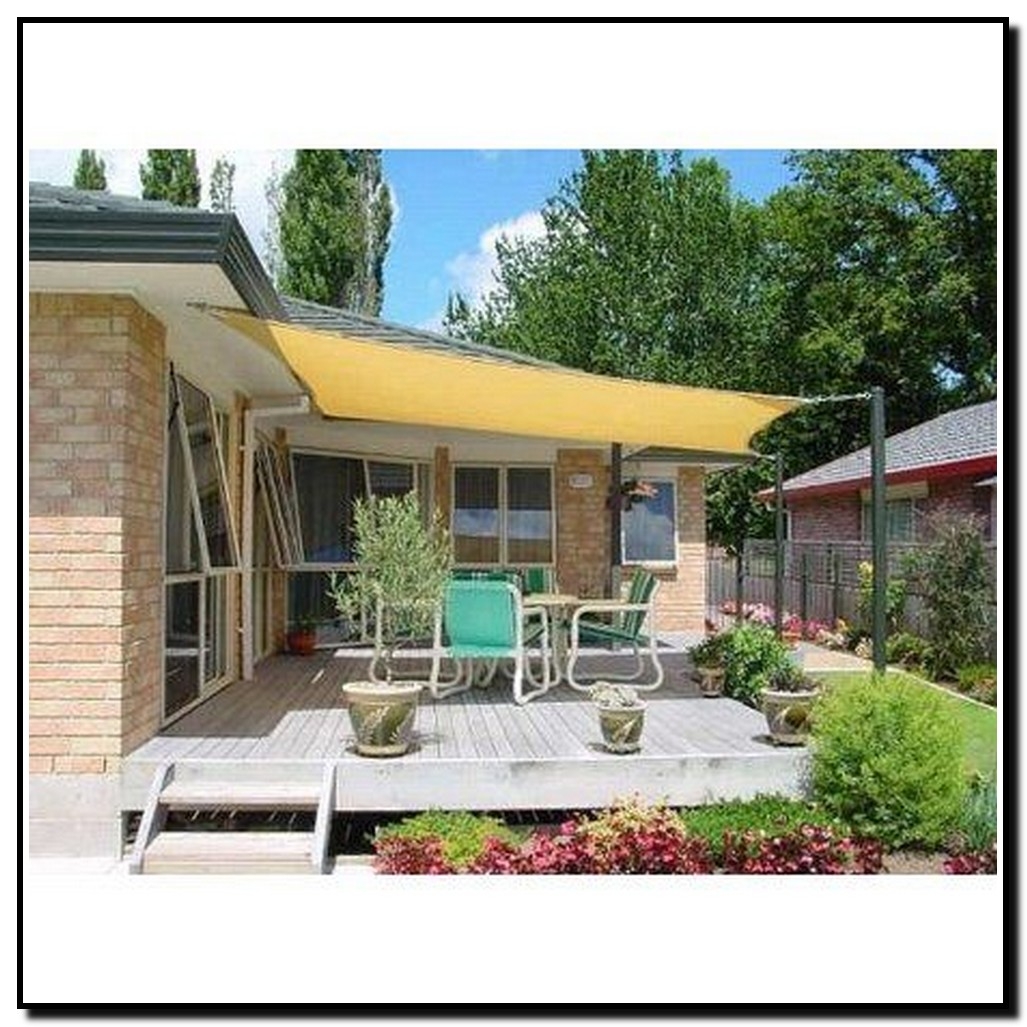 This rectangular sun shade is a great choice for your garden or patio. The shade blocks harmful UV rays and provides relaxing shadow. The devices has heavy-duty stainless steel elements and comes with practical carrying bag.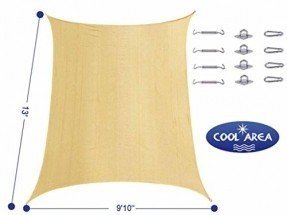 The simple form and extended functionality of this patio shade sail make it possible to gain a pleasant inner shadow. The whole is large and in a bright shade placed on a stainless steel construction.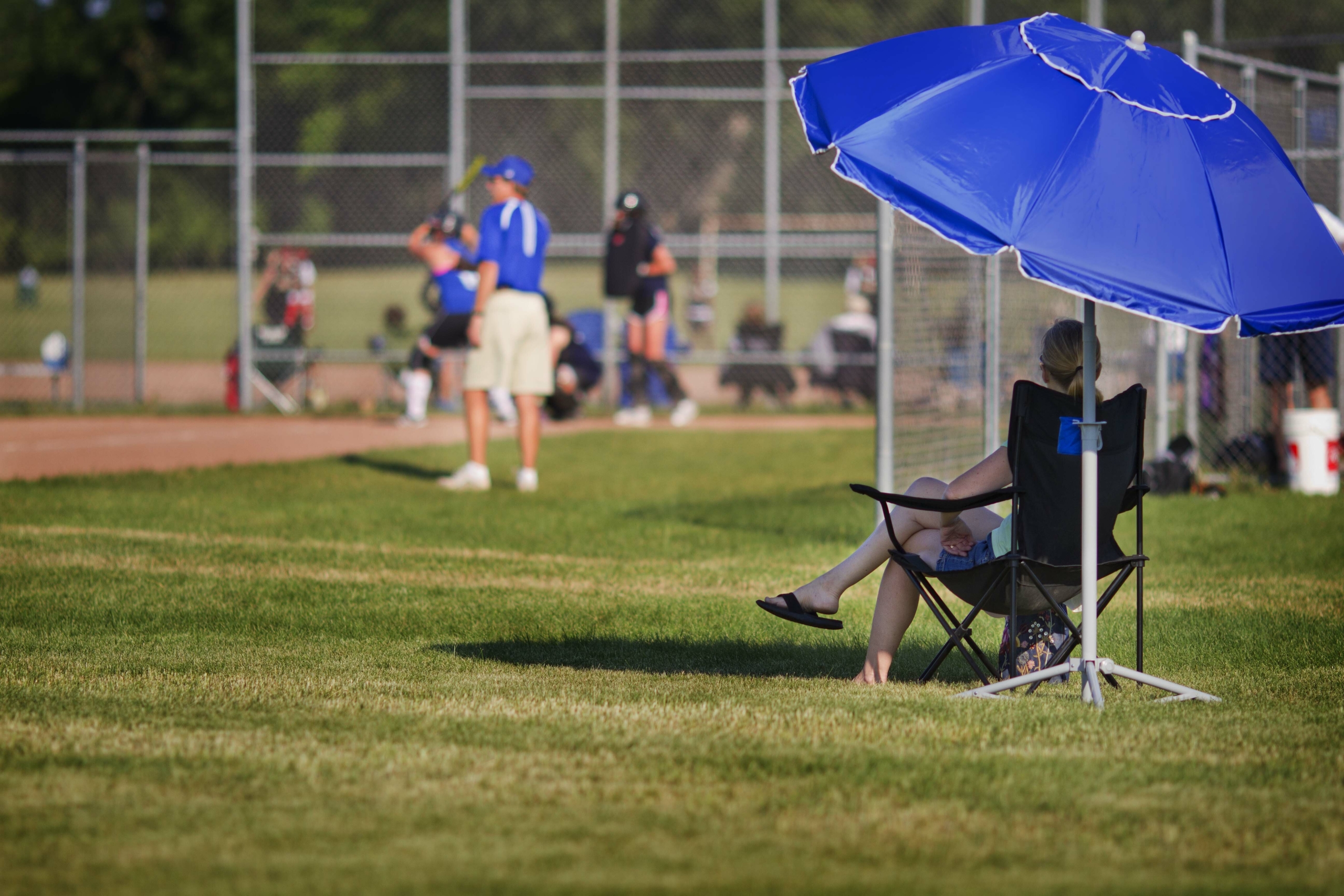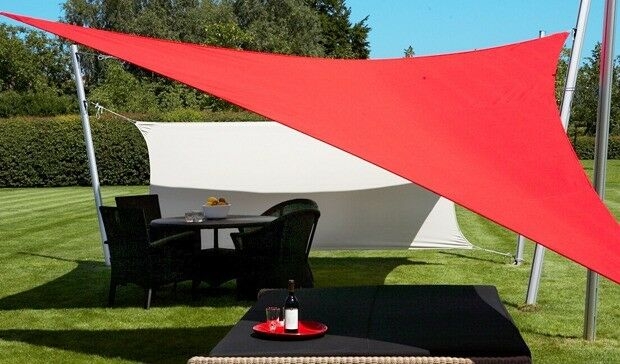 Thanks to this fine patio shade, your picnics will be more enjoyable and cooler. It's shaped like a sail and made of a UV stabilized mesh nylon red fabric, able to block up to 95% of UV light. The heavy duty design keeps the shade in place, also offering 4-piece nylon ropes, turn buckle, hook, and diamond padeye hardware.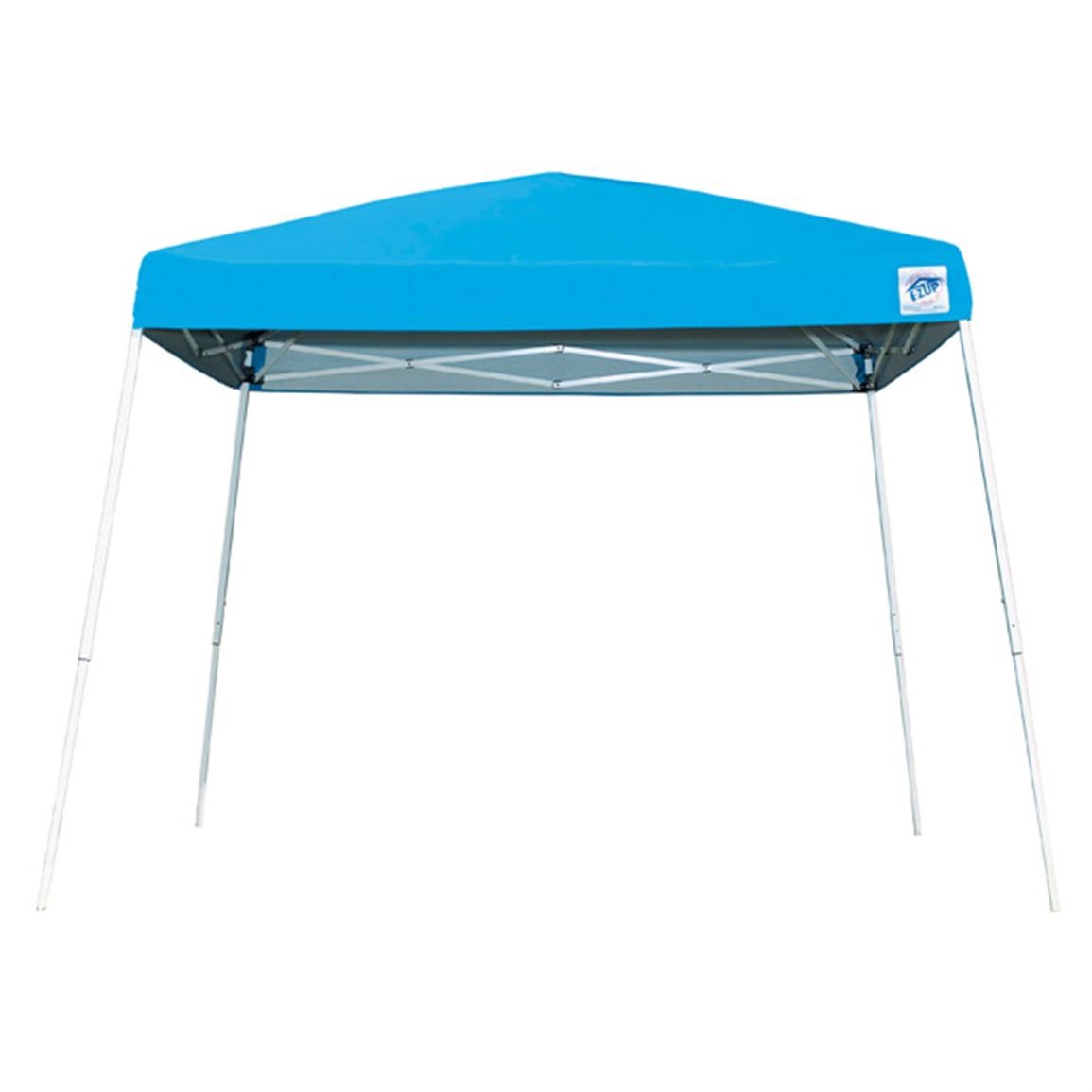 This great and super easy to spreading canopy is the perfect solution for garden or the pool. The steel structure is stable and durable. Curious appearance, makes it beyond the functionality is also interesting decorative element.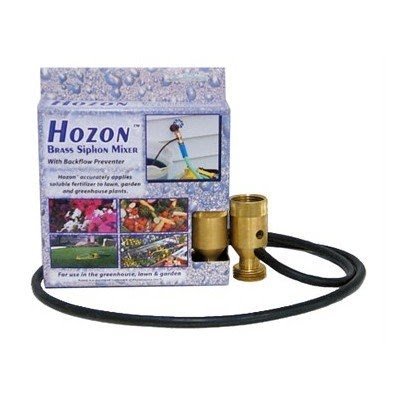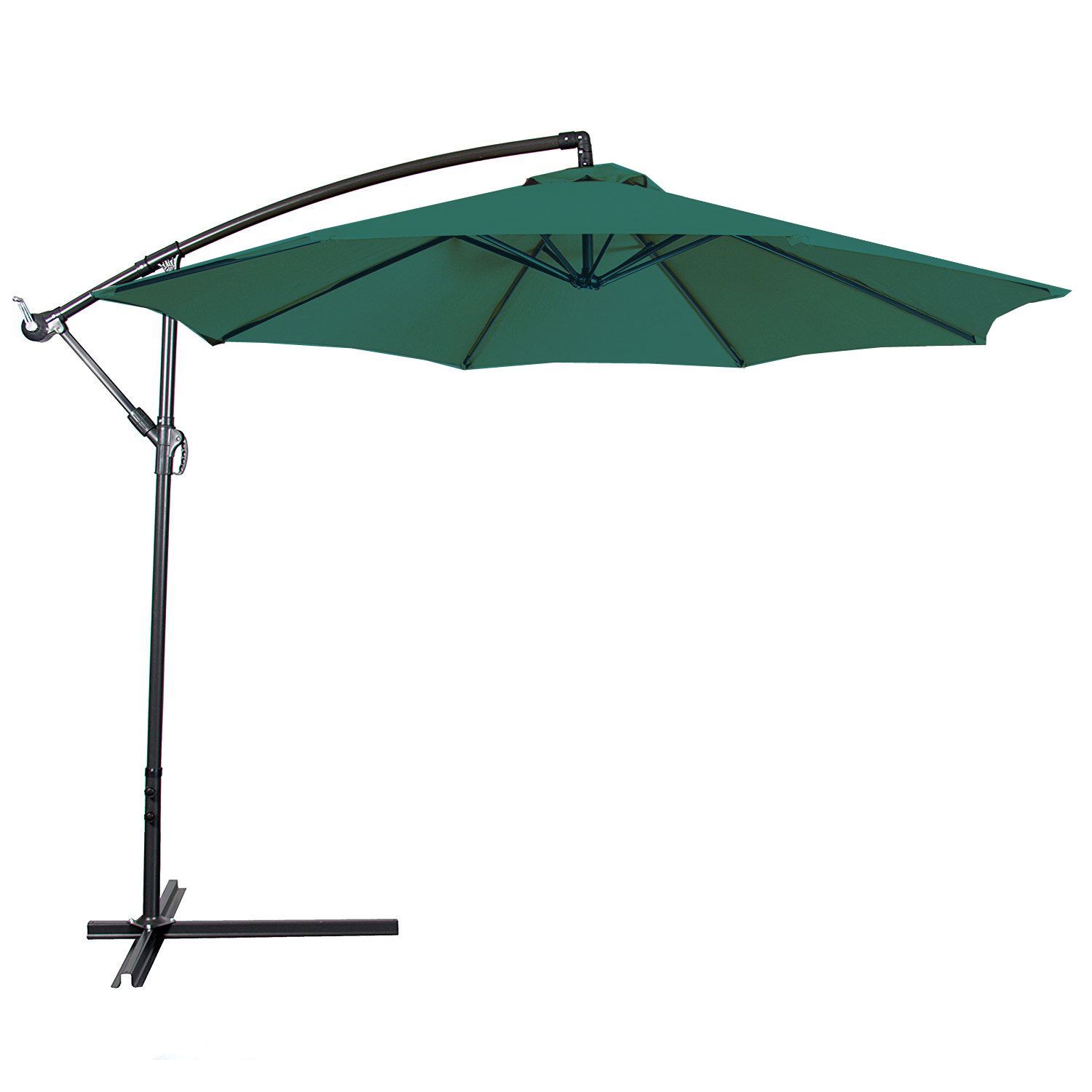 This type of product is a patio umbrella that assures protection from the sun. It is also made of materials that are resistant to water and other outdoor factors. Its frame is very solid, stable and supportive.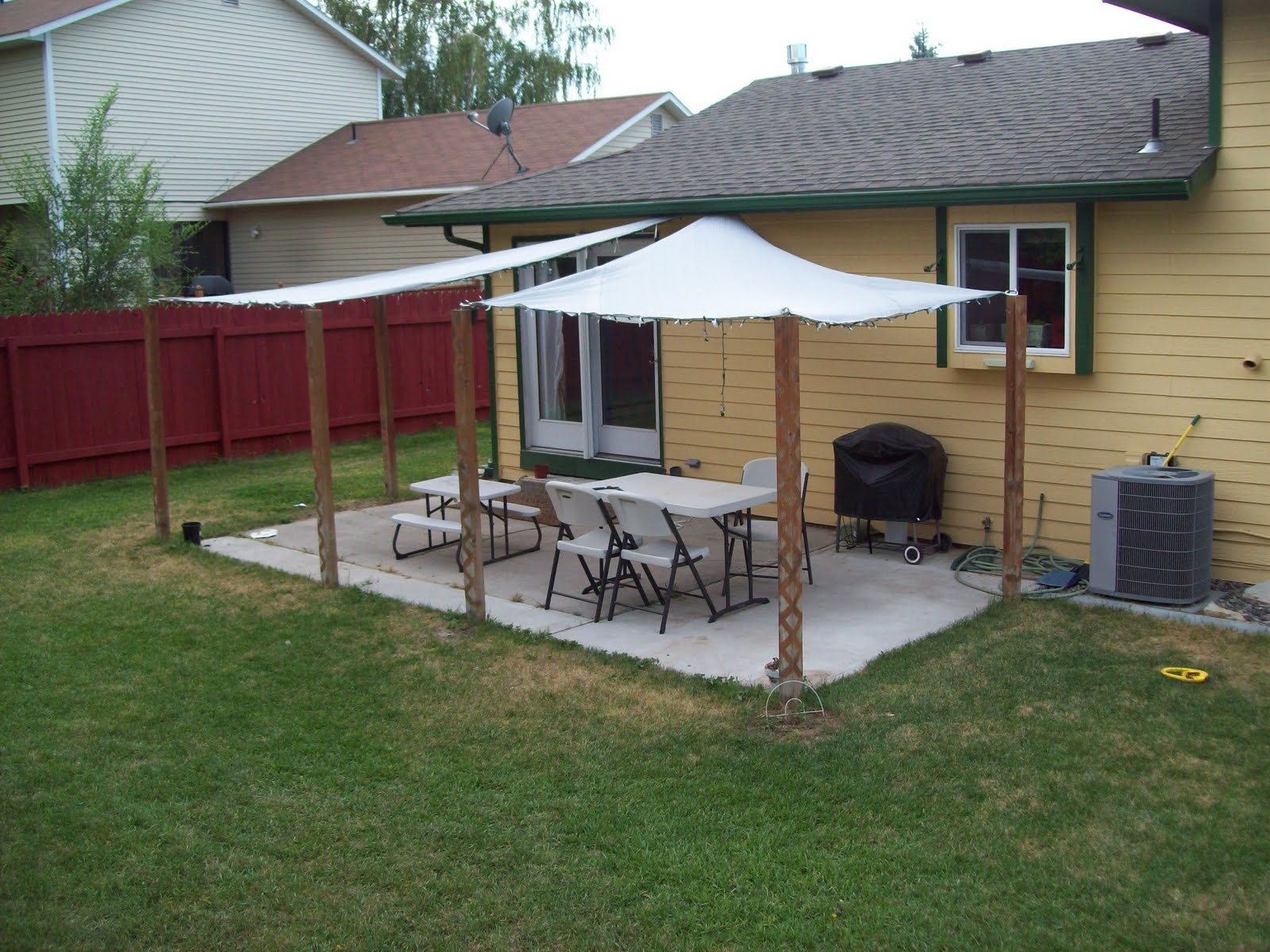 Curiously made patio shades are an excellent way to make a simple and very impressive corner in the shade. The simple form of the material protected from the sun and rain and decorated with lamps beautifully presented after dark.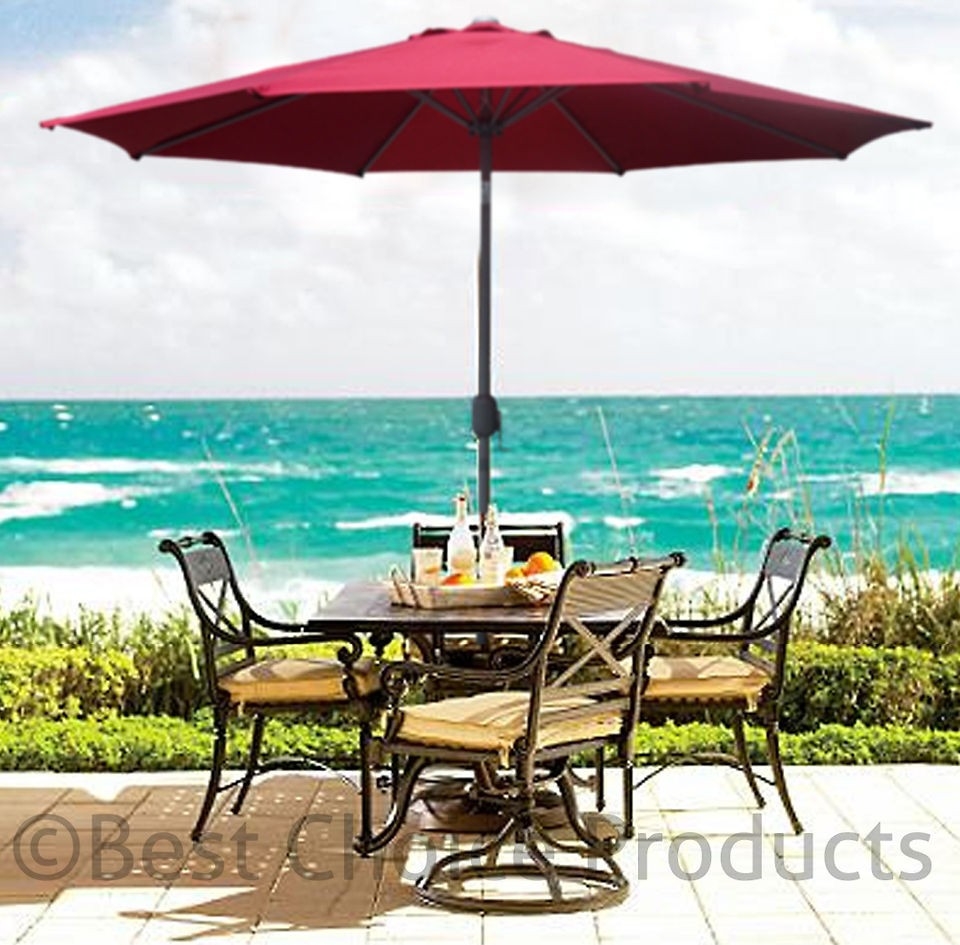 This Large Outdoor Crank & Tilt Umbrella provides nice shade during hot summer seasons. Aluminum pole is very robust, firmly holding the umbrella even during stronger winds. Can be quickly folded for easy storage.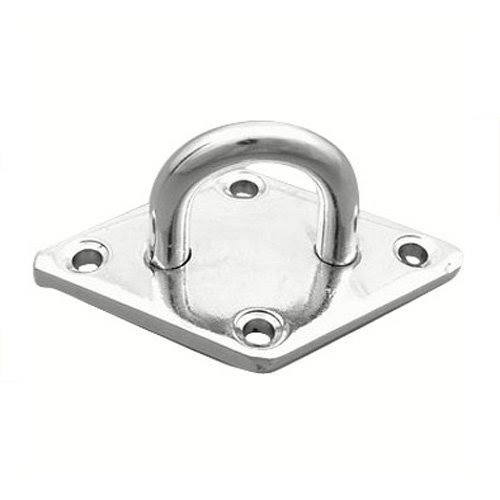 Thanks to this professional sail shade hardware you will be able to mount any shade sail without effort. It's entirely made of weatherproof, galvanized high quality stainless steel. Dimensions: pad eye (4 hole) 80mm x 50mm x 35mm.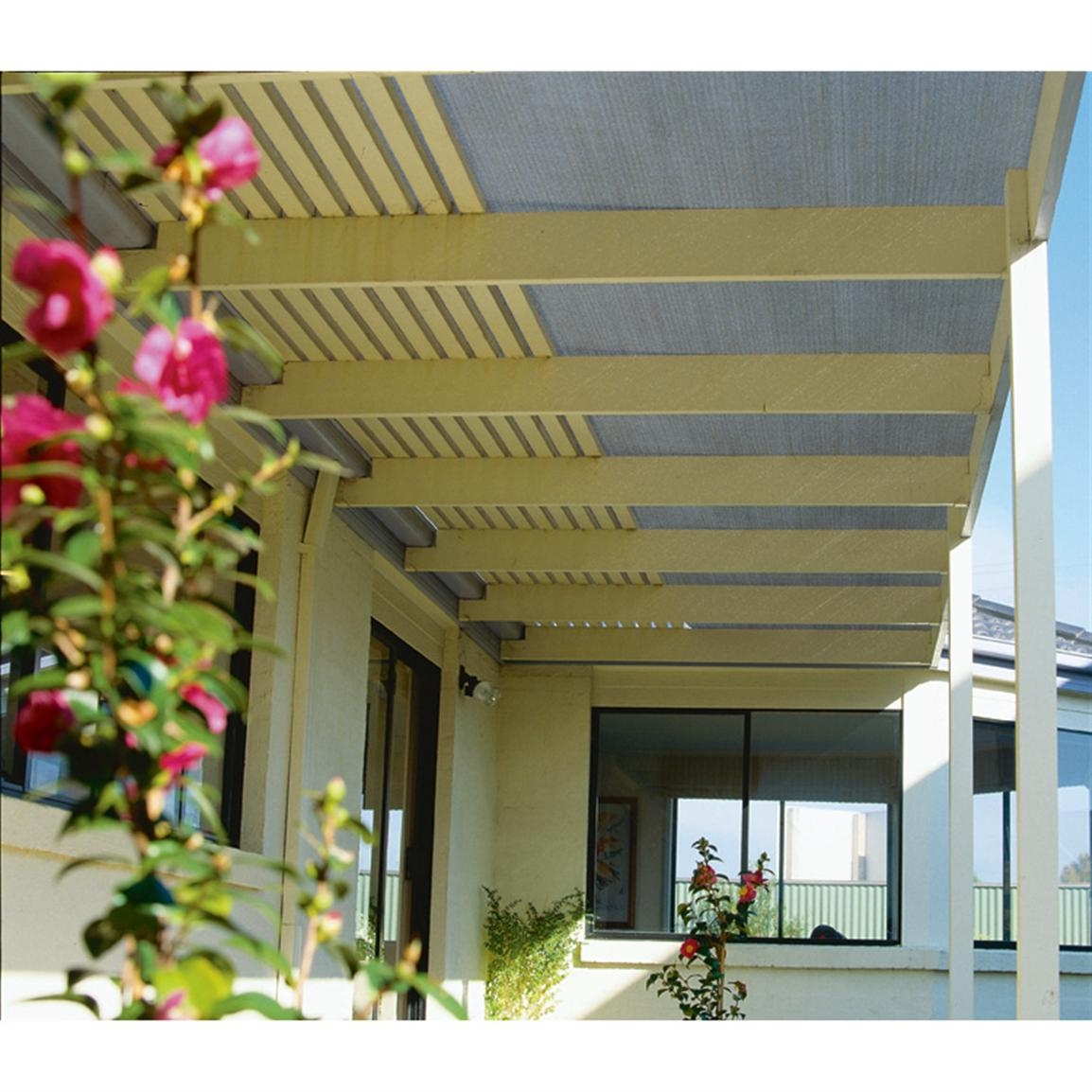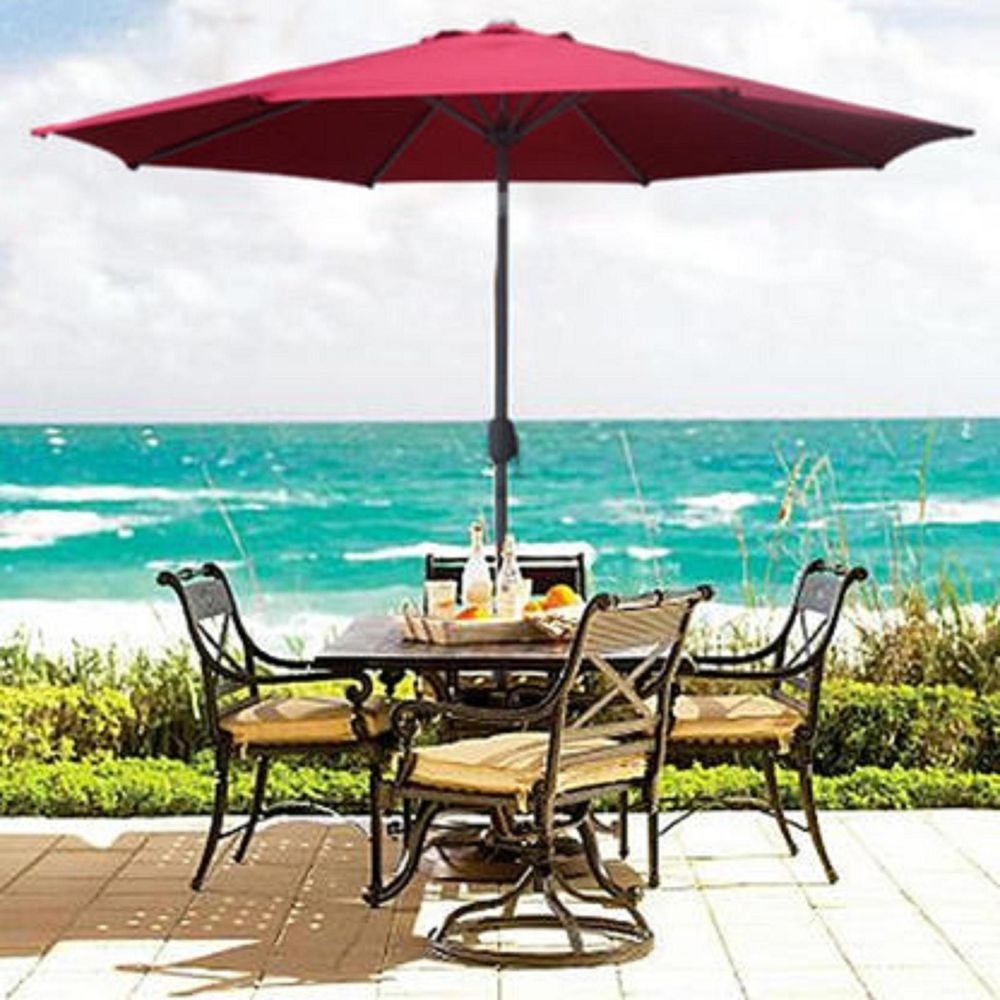 This Aluminum Patio Umbrella with Tilt & Crank is very suitable for outdoor use. Place it on your patio, garden, or backyard; and you will get the A-grade shade. Construction features aluminum pole with eight ribs, and a polyester shade.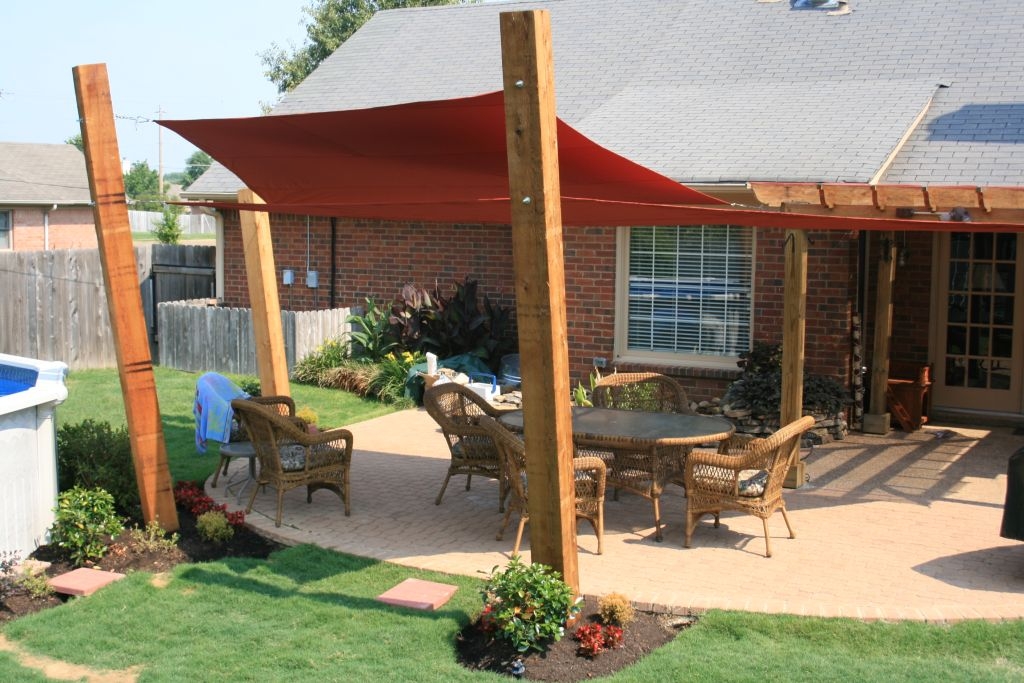 Sunbrella Shade Sails... kind of what i want to do in my yard for a seating area..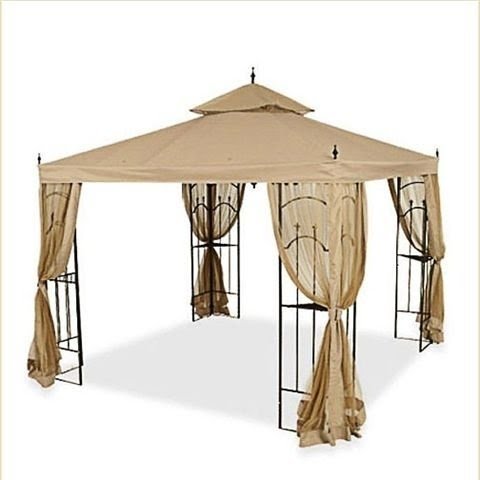 The all installation of the replacement canopy is durable, solid and nicely finished. For my garden and outside parties, the best purchase ever!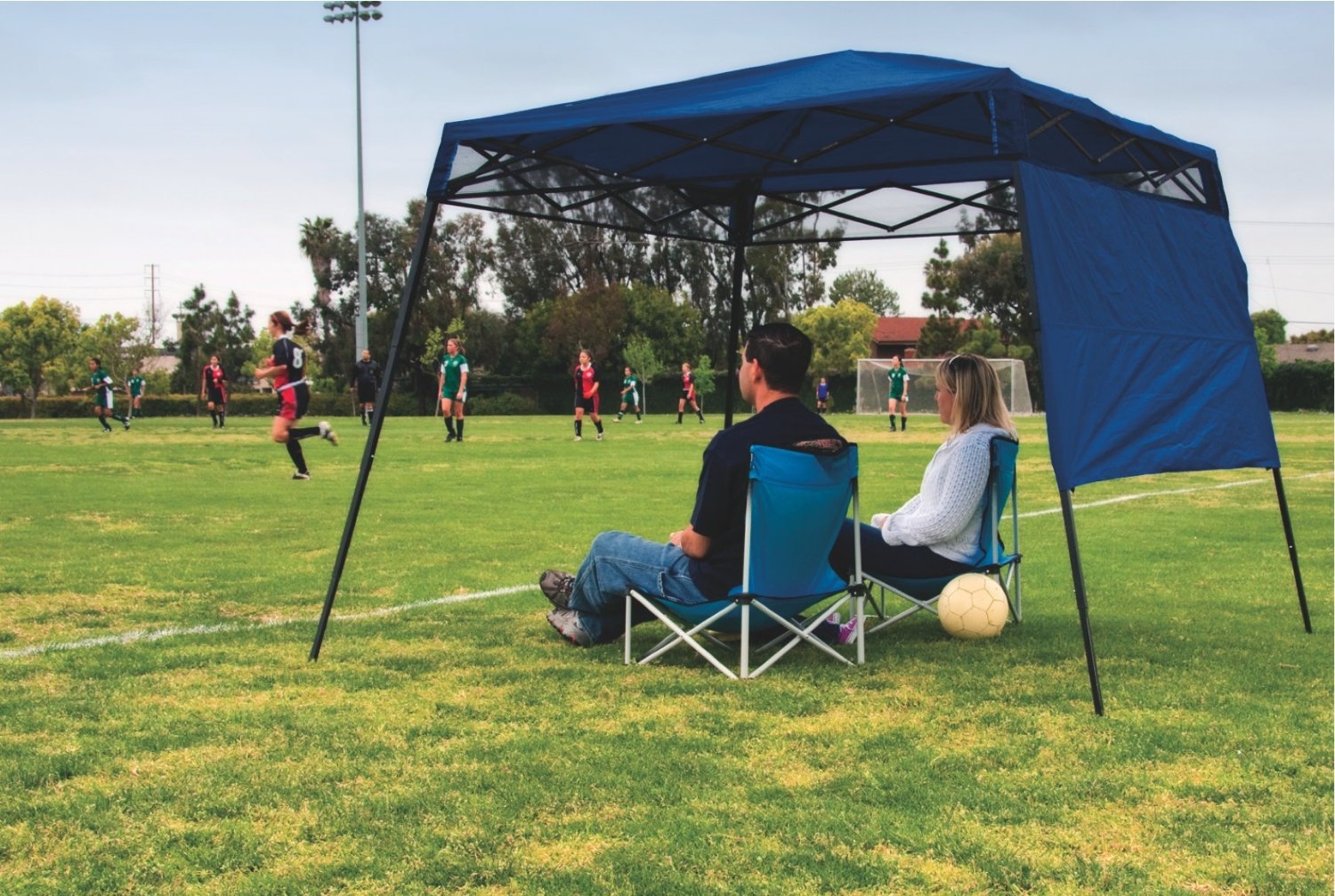 This small but very practical canopy is the perfect solution on a daily basis. Easy folding takes up little space and can take it with you everywhere. Made of solid material is very durable.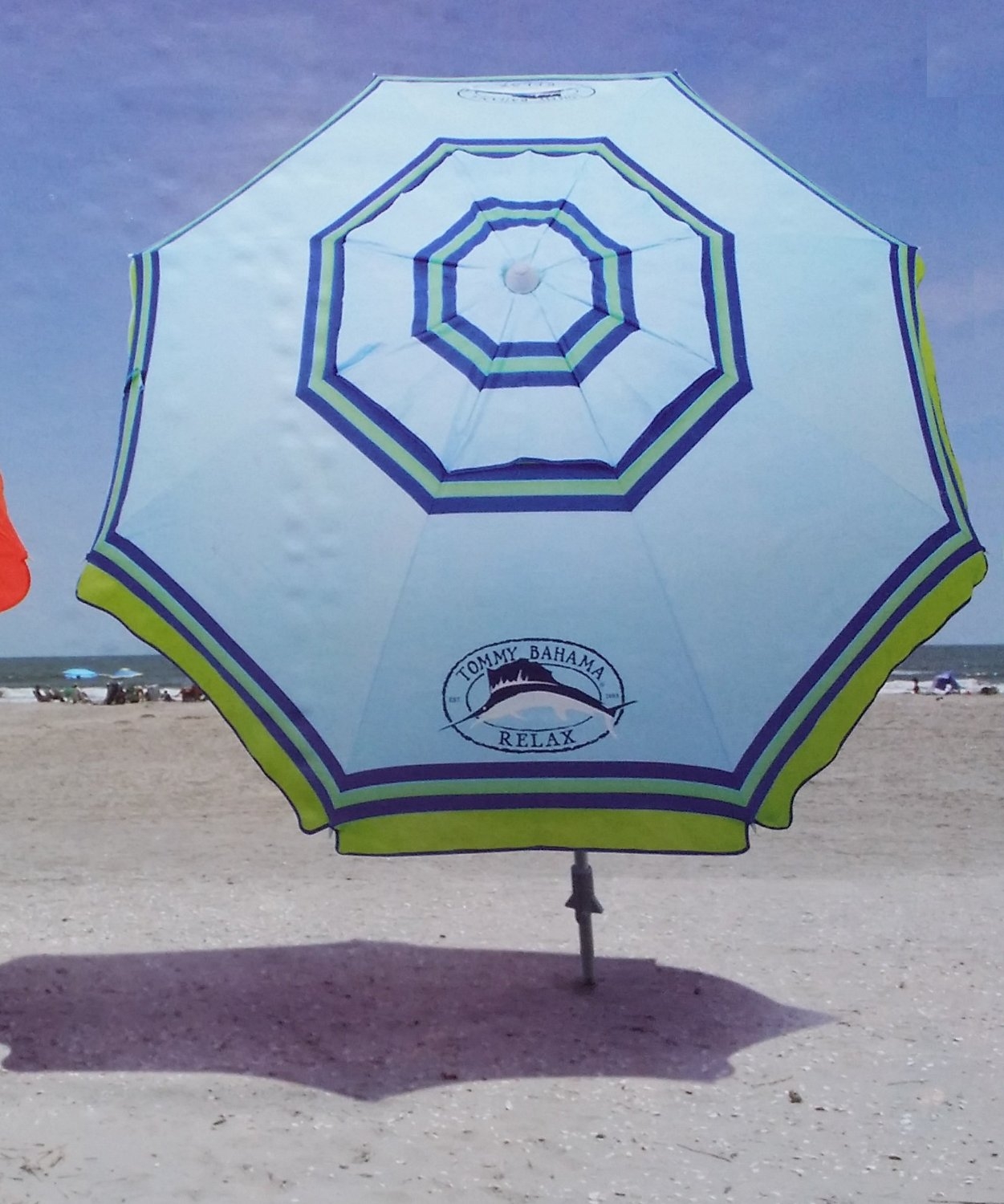 7 feet beach umbrella. This versatile umbrella will protect you from excessive sun and dangerous UV. The umbrella features aluminum undercoating, wind vent, and sand anchor to be secured in place. The umbrella will provide with with relaxing shadow wherever you want.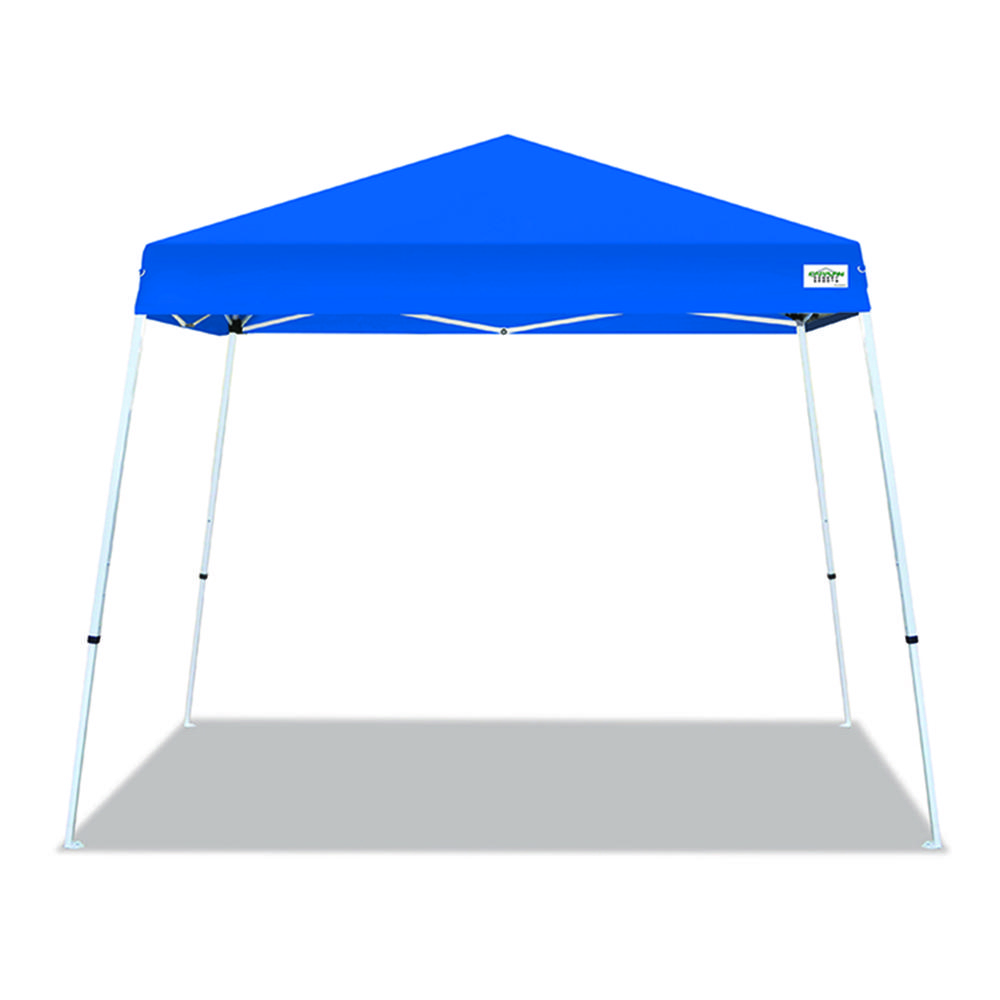 Attractive appearance and solid construction of this Canopy Kit in Blue Finish provides a sturdy steel frame with a cathedral style roof. The canopy guarantees 99% UV protection, while angled legs offer 64 square feet of shade.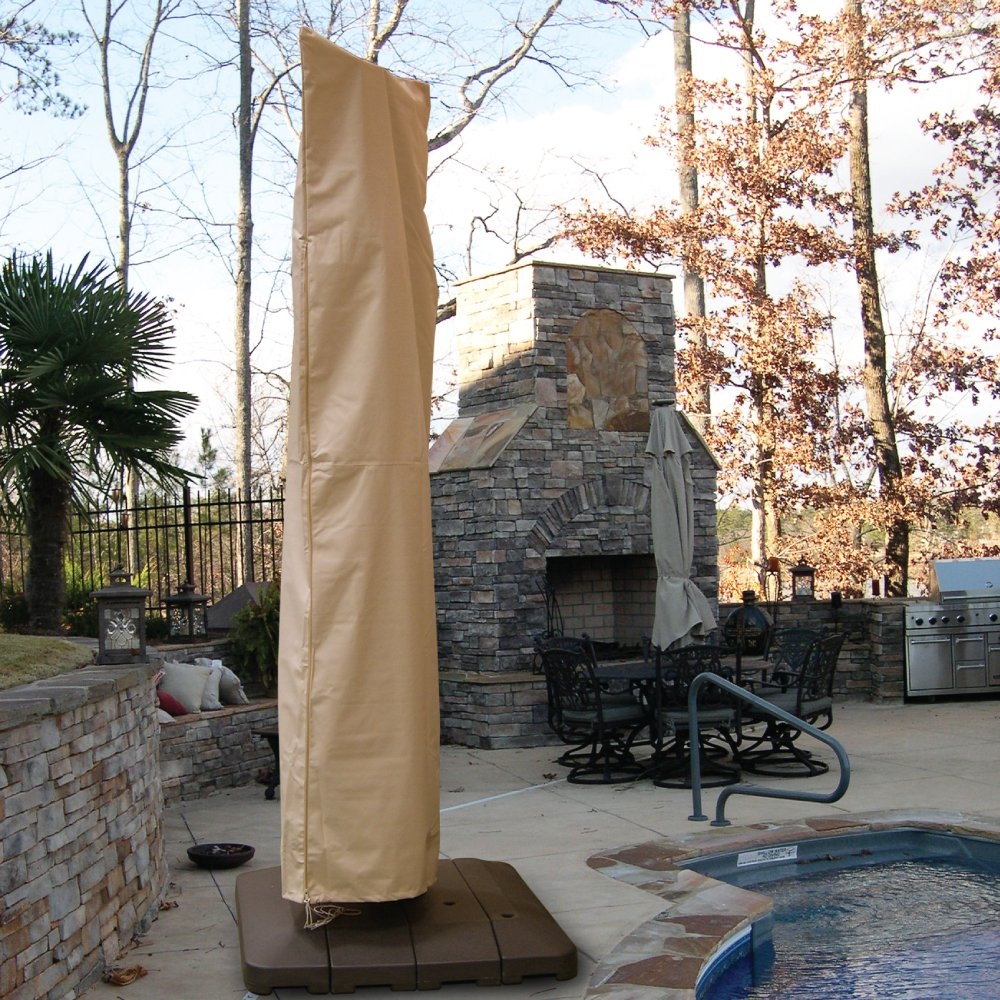 This umbrella cover offers a beautiful beige finish and a strong material that will easily withstand the elements for a long time and without any trouble. It will prove to be an irreplaceable addition to your household's functionality.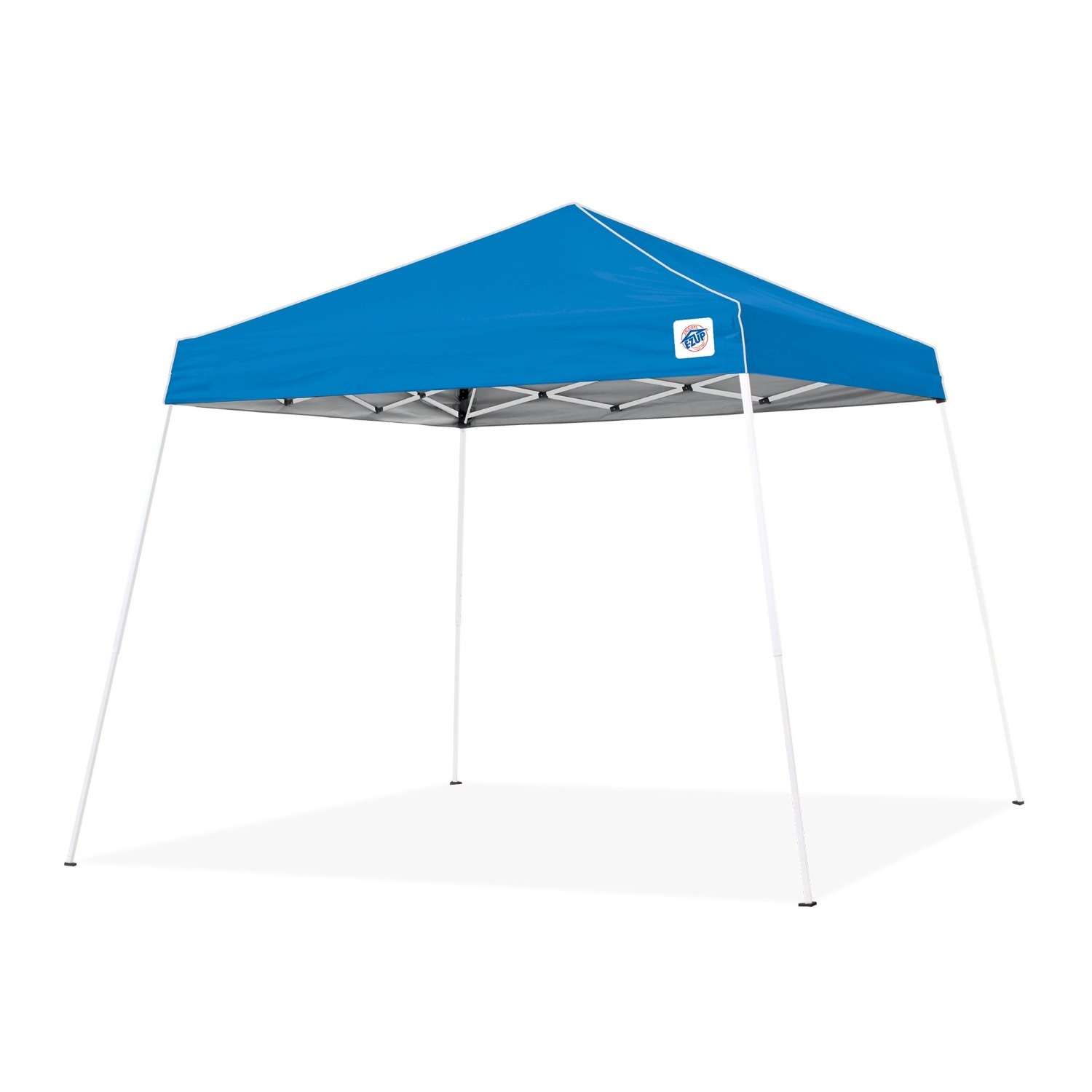 Blue shelter canopy.This functional canopy takes only seconds to set up. It features powder coated steel frame, adjustable legs, cathedral ceiling, carry bags and spikes. The canopy will protect you from harmful UV and provide protective shadow.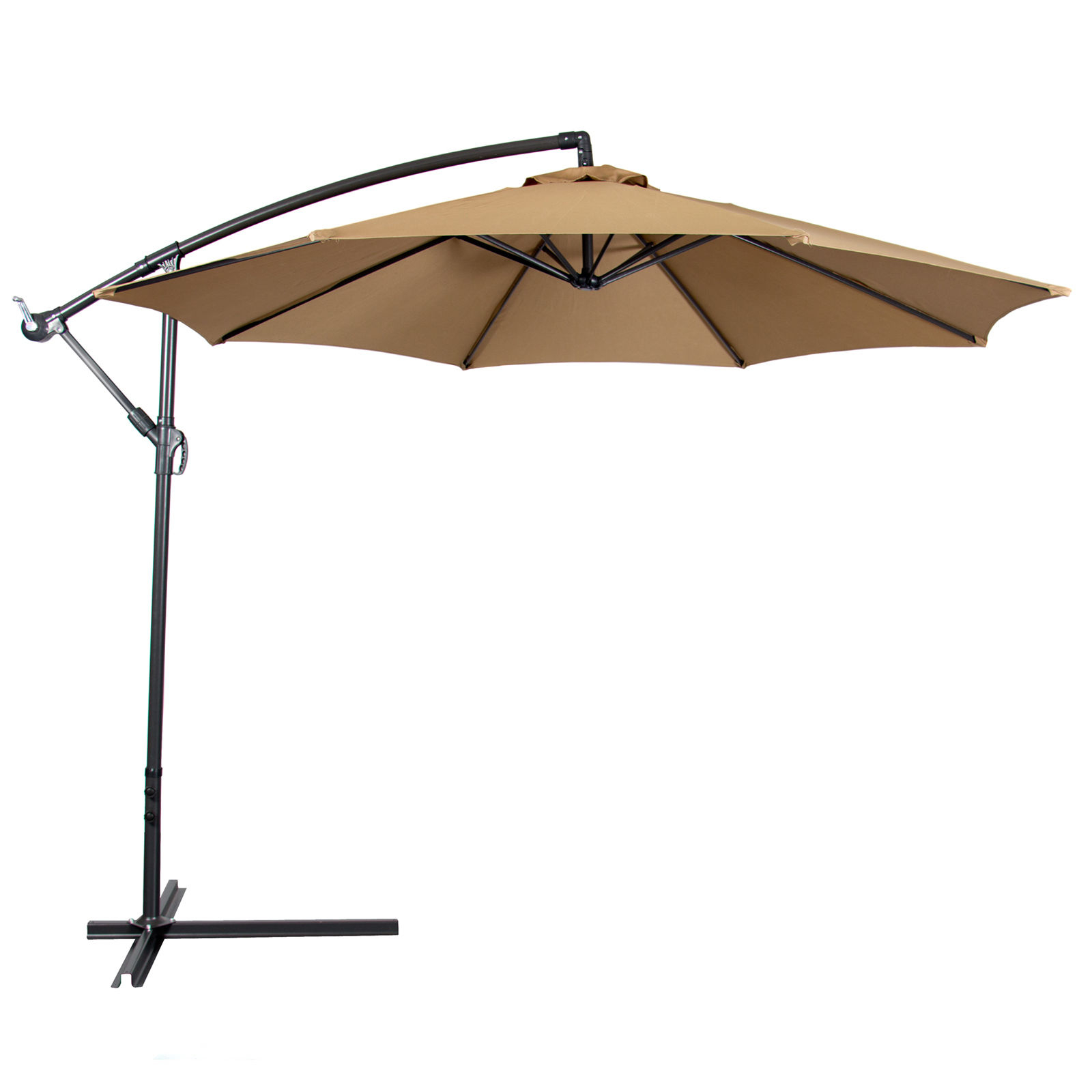 This type of product is an umbrella designed for use in a patio. It protects from the sun and assures more comfortable and relaxing rest outdoors. Its upper area is made of waterproof polyester material.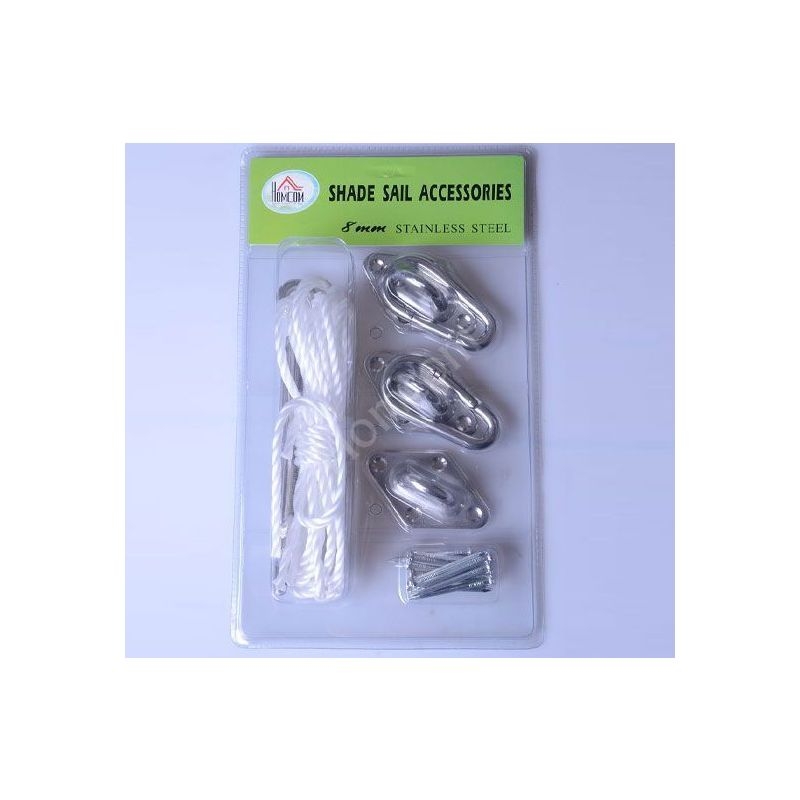 This handy set of accessories for installation of shade sail is the perfect solution for anyone who appreciates shade and comfort on hot days. The set is an ideal solution that allows you to install shade sail perfectly.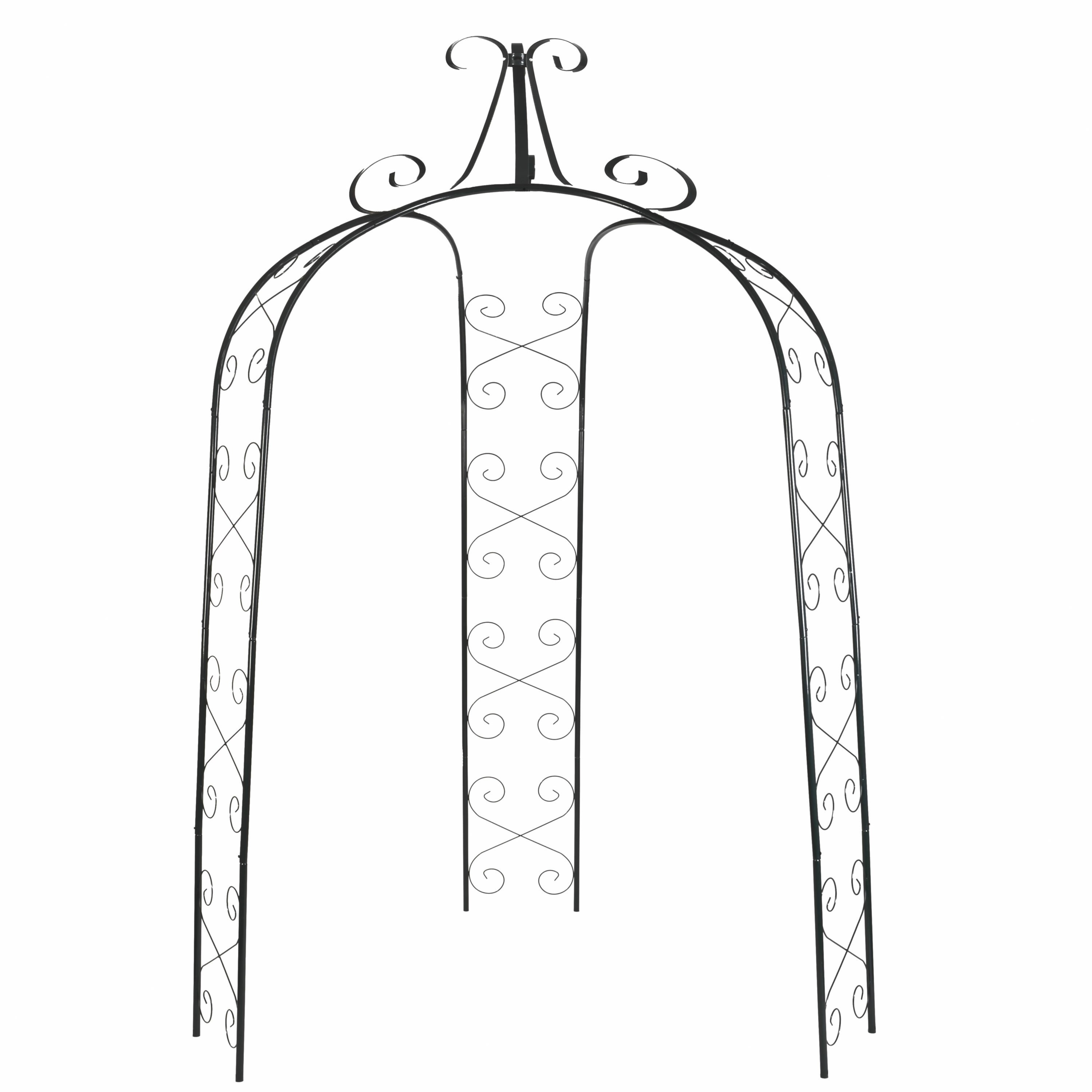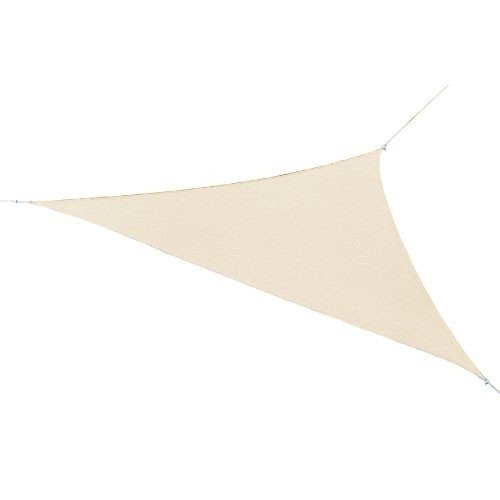 This triangular shade sail canopy is the perfect solution in the hot, sunny days. It gives a pleasant shade and is easy to install anywhere. Made of extremely durable materials is very reliable.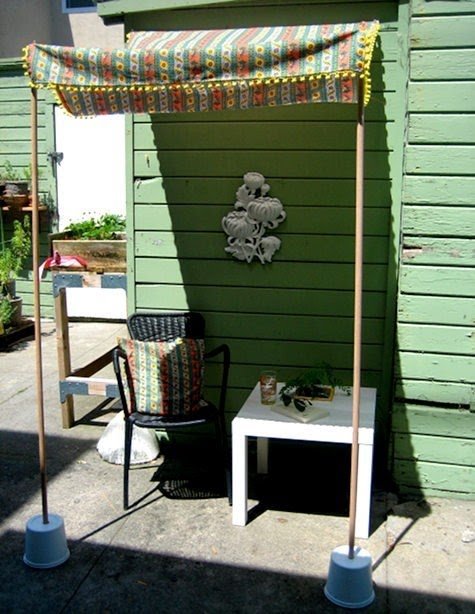 portable sunshade - design sponge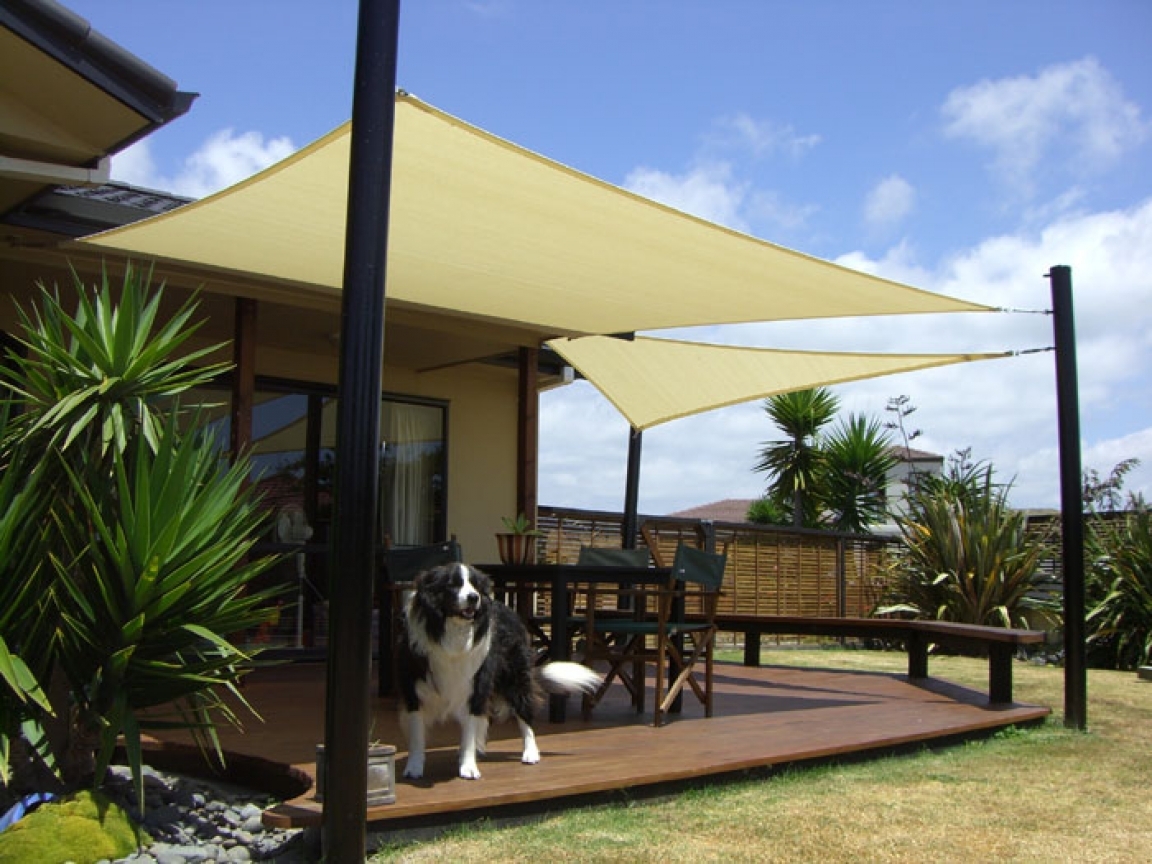 It is a sun sail shade cover-tan. It is constructed of heavy duty polyethylene fabric. The shade sails are available in a wide range of colors and sizes. You need this cover-tan in your garden and yard.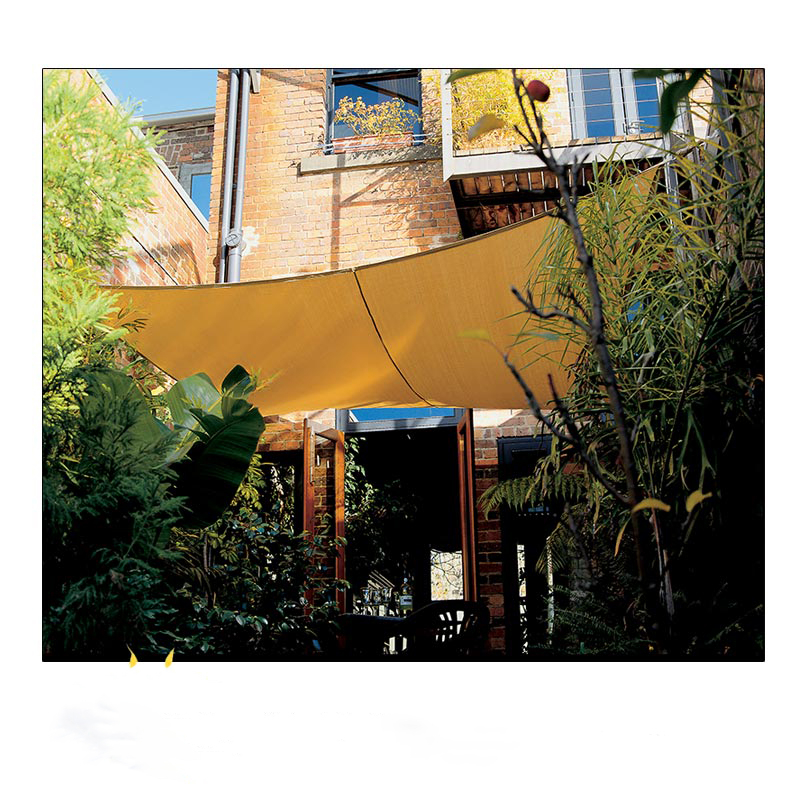 This outdoor shade sail is a product that creates shade in the patio or garden. It protects from the sun and dangerous UV rays. This kind of cover is made of materials that are durable and look very attractive.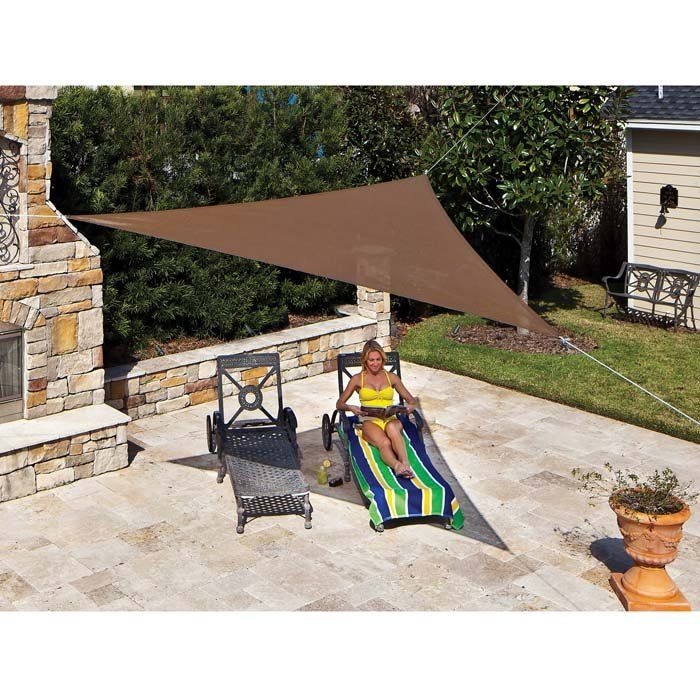 Just to get a bit of shade during scorching day, you may just stretch this brown canopy triangle out and enjoy the sun protection immediately. With useful ties it is equipped with, it is ready to hang.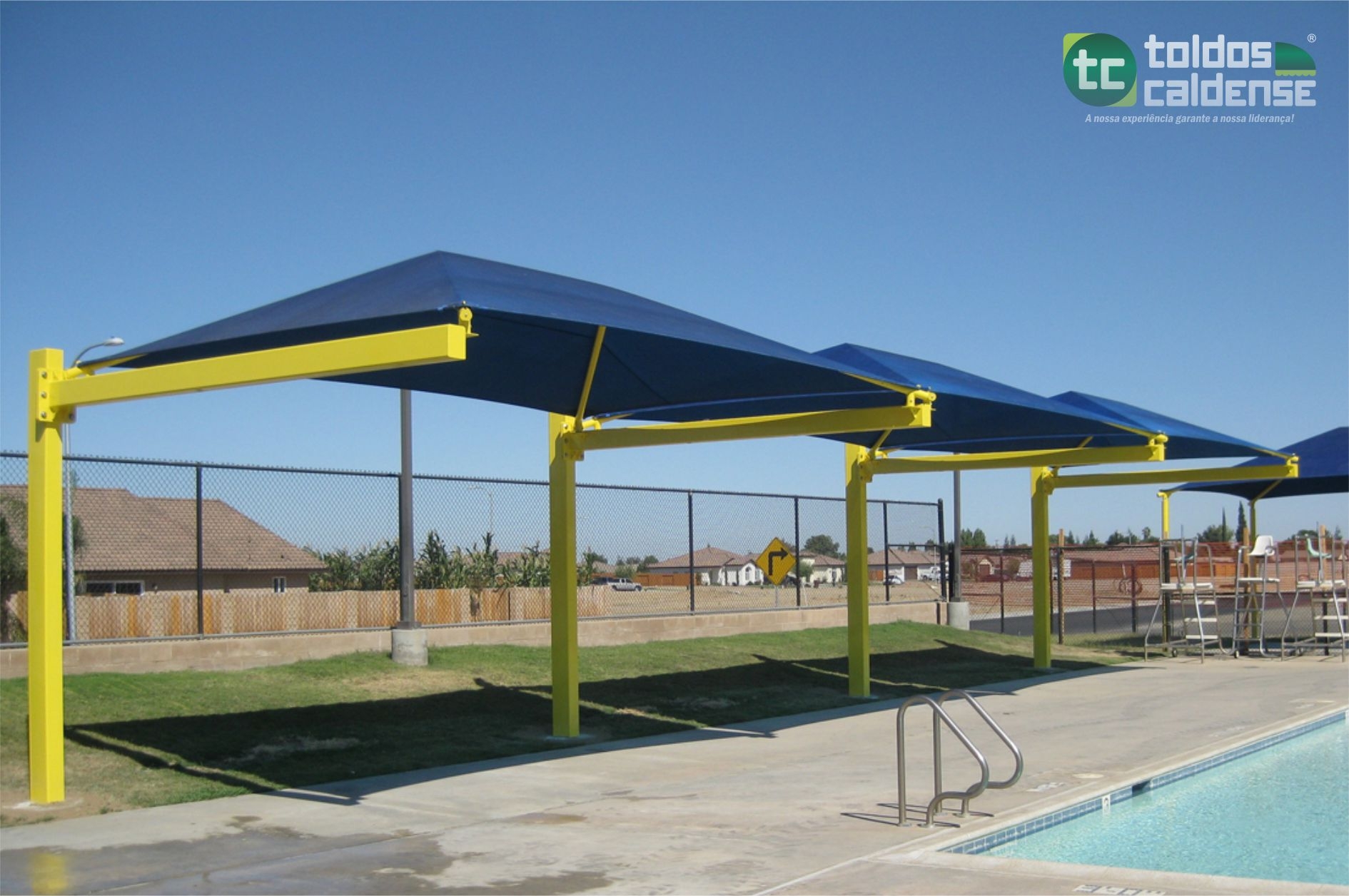 These shade canopies cool the pool decks at a Bakersfield aquatic ...