Our Choice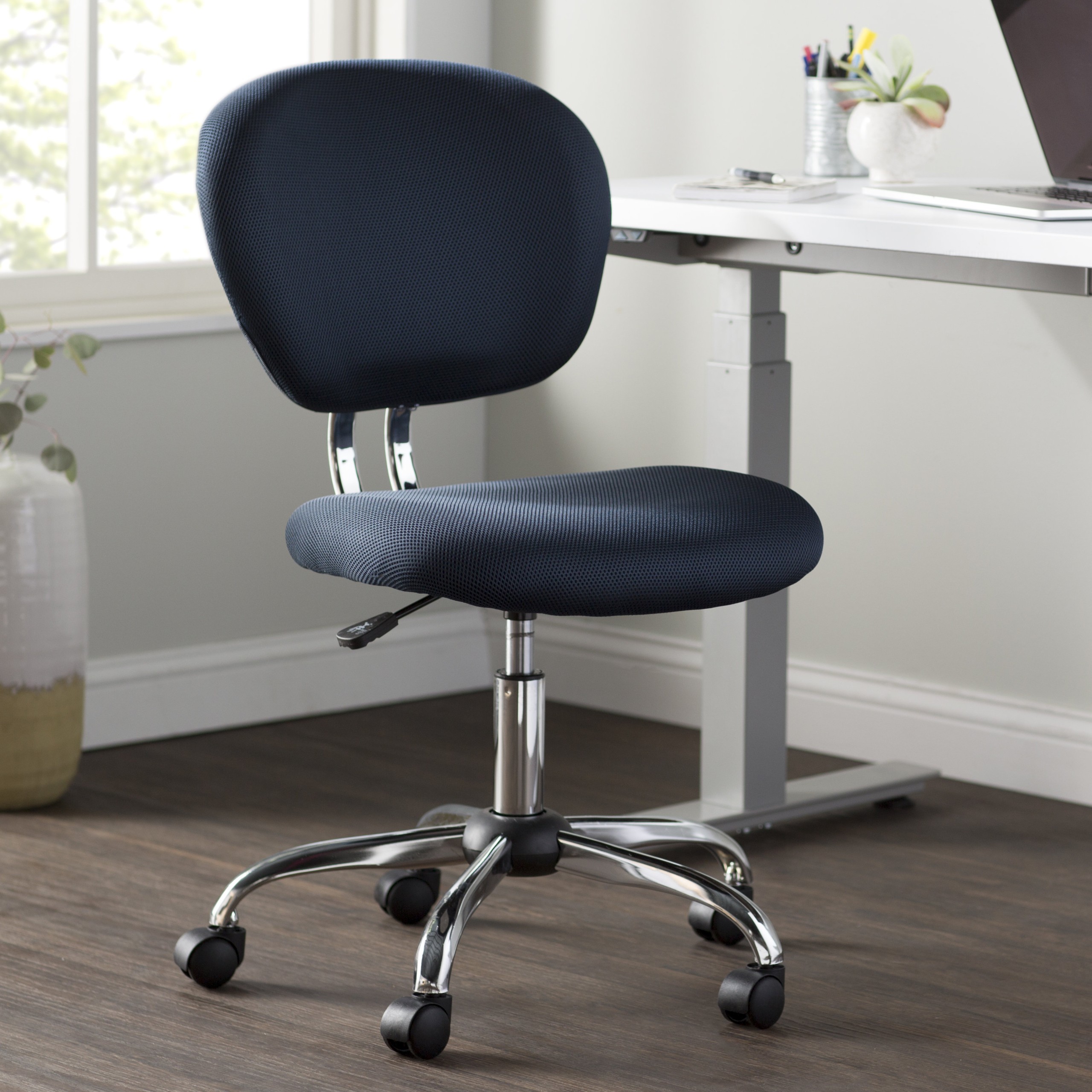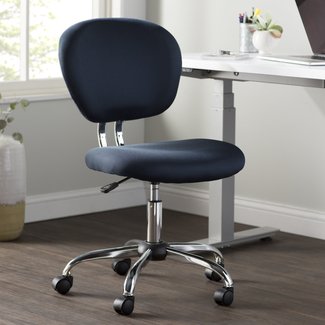 Wayfair Basics Mesh Task Office Chair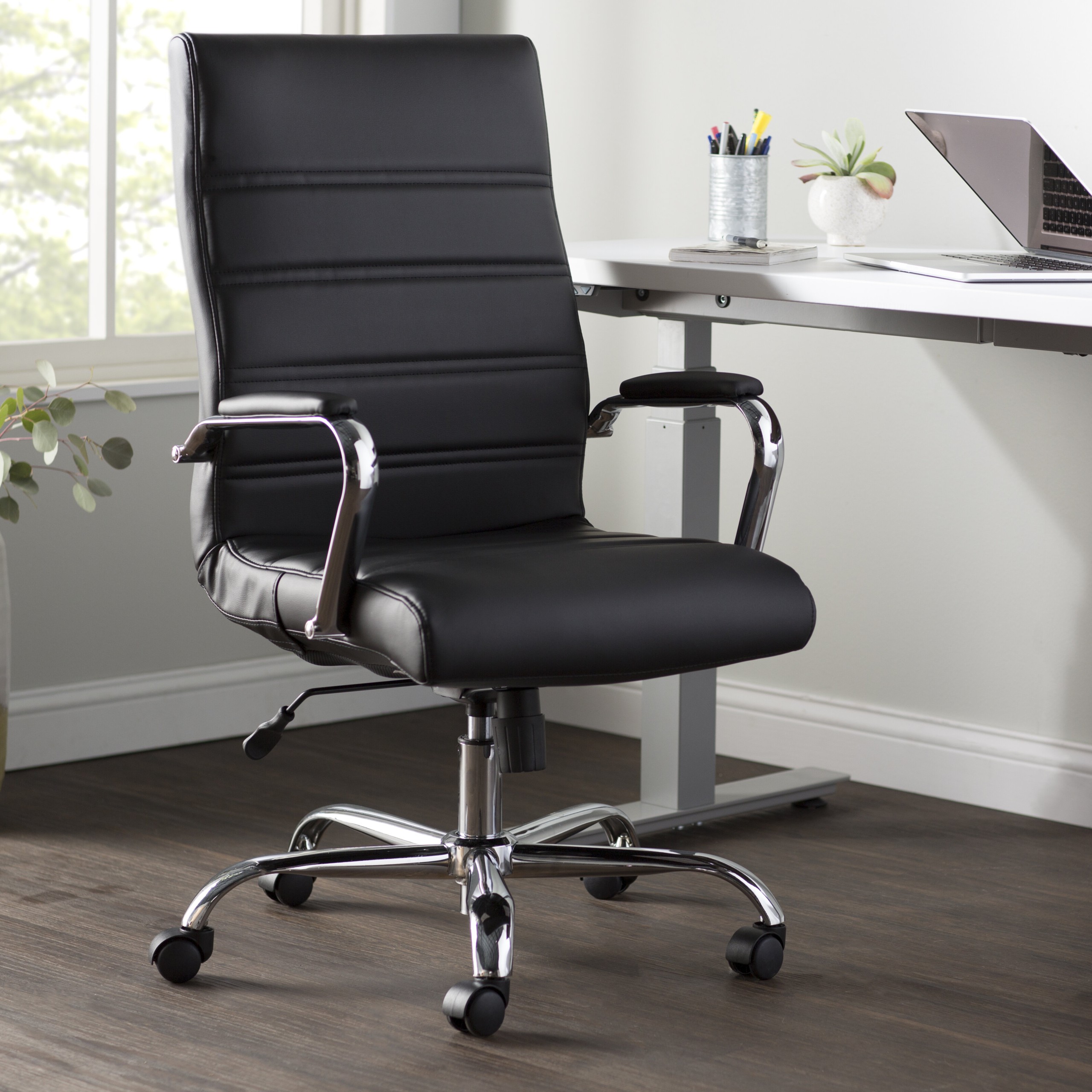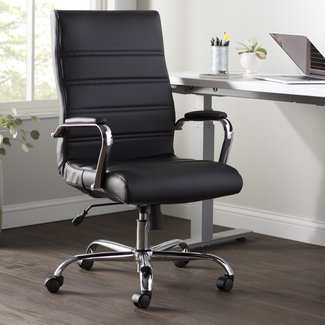 High Back Swivel with Wheels Ergonomic Executive Chair
Sitting at a desk for hours on end can take a toll on your back and muscles. This ergonomic executive chair offers a high back design with special lumbar support for relieving tension. A tilt mechanism puts you in control of just that perfect adjustment to bring about personal comfort. Upholstered with leather and polyuerethane, the soft material will add to your comfort. Made to withstand use up to 8 hours a day, the ergonomic features will be evident immediately.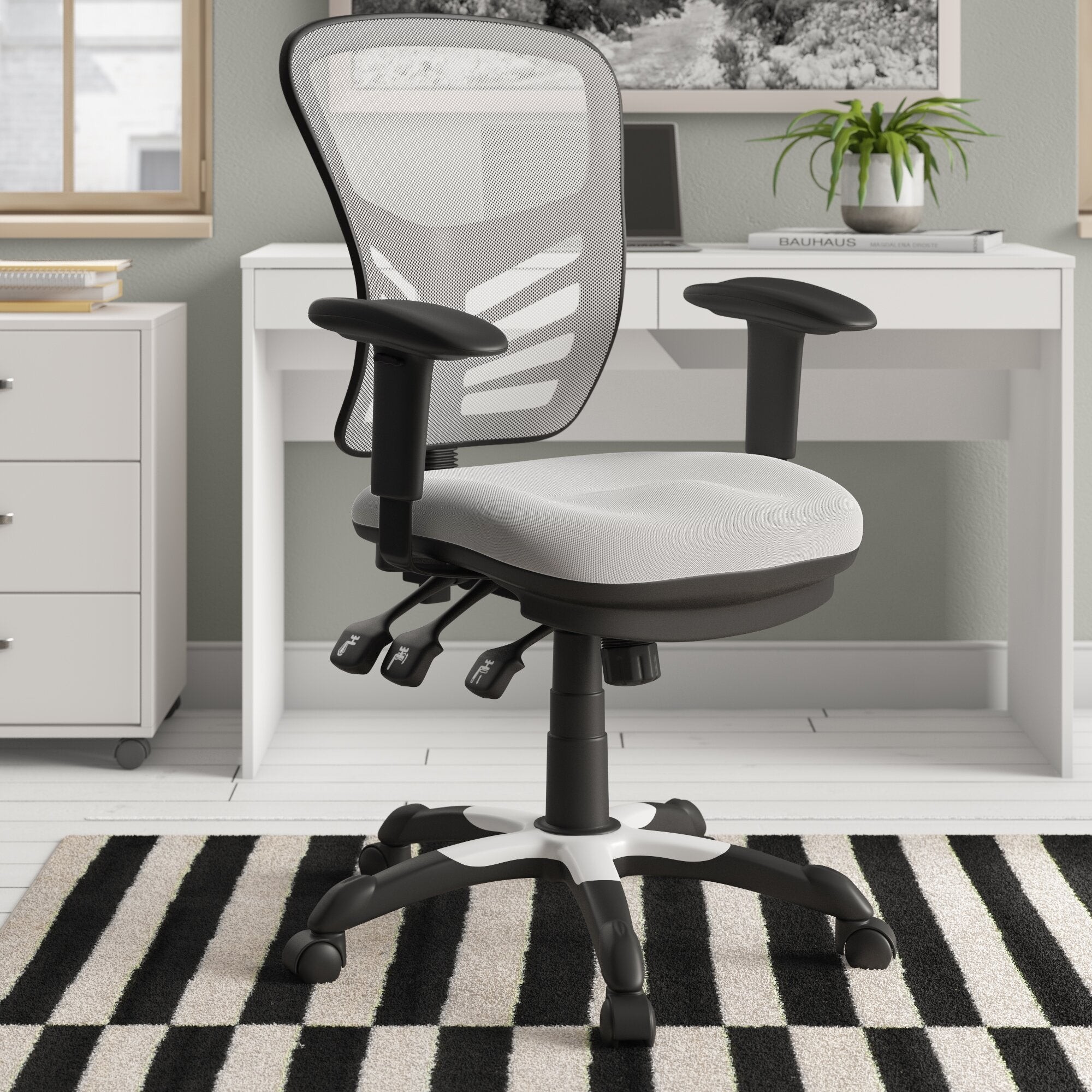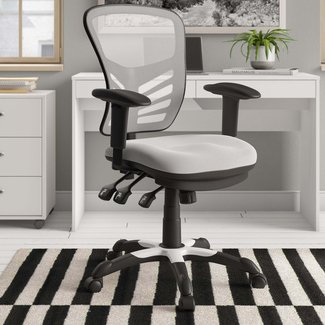 Billups Ergonomic Mesh Task Chair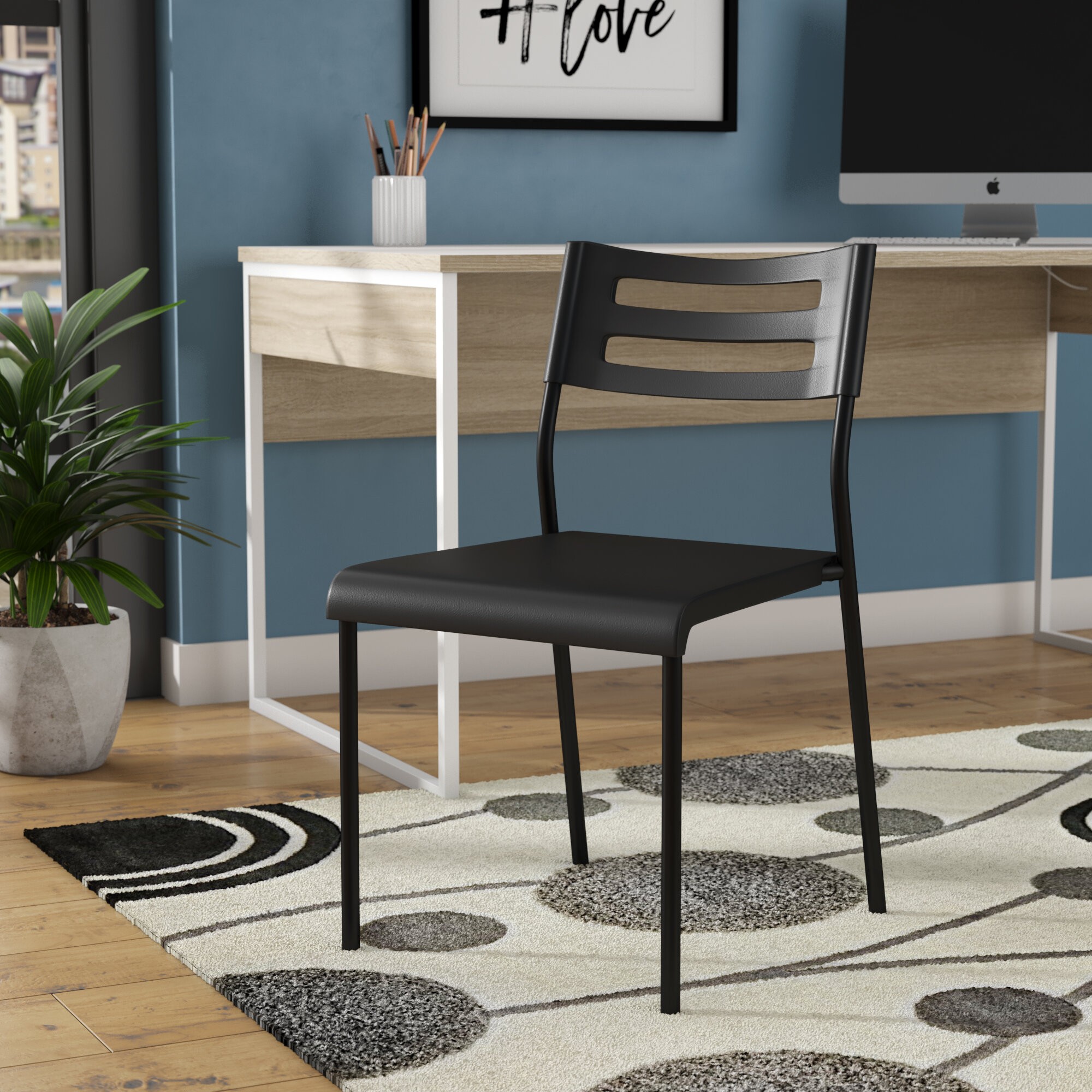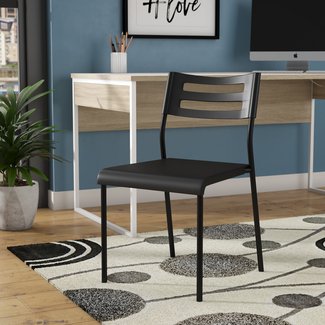 Rosenbalm Side Chair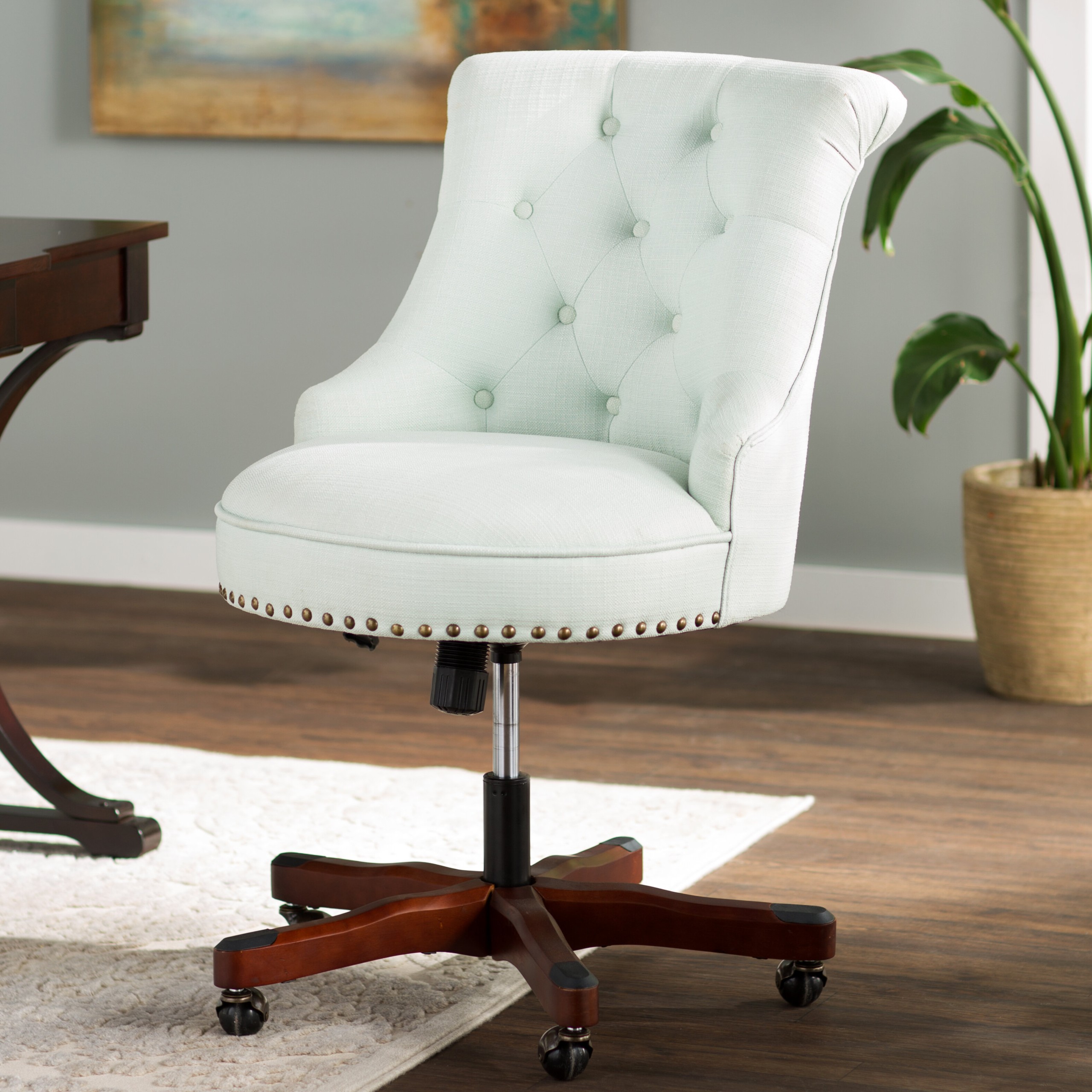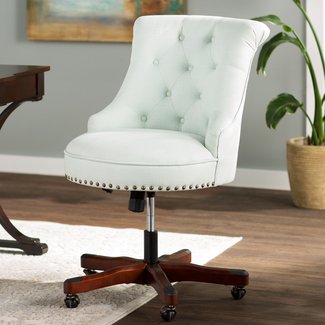 Eckard Task Chair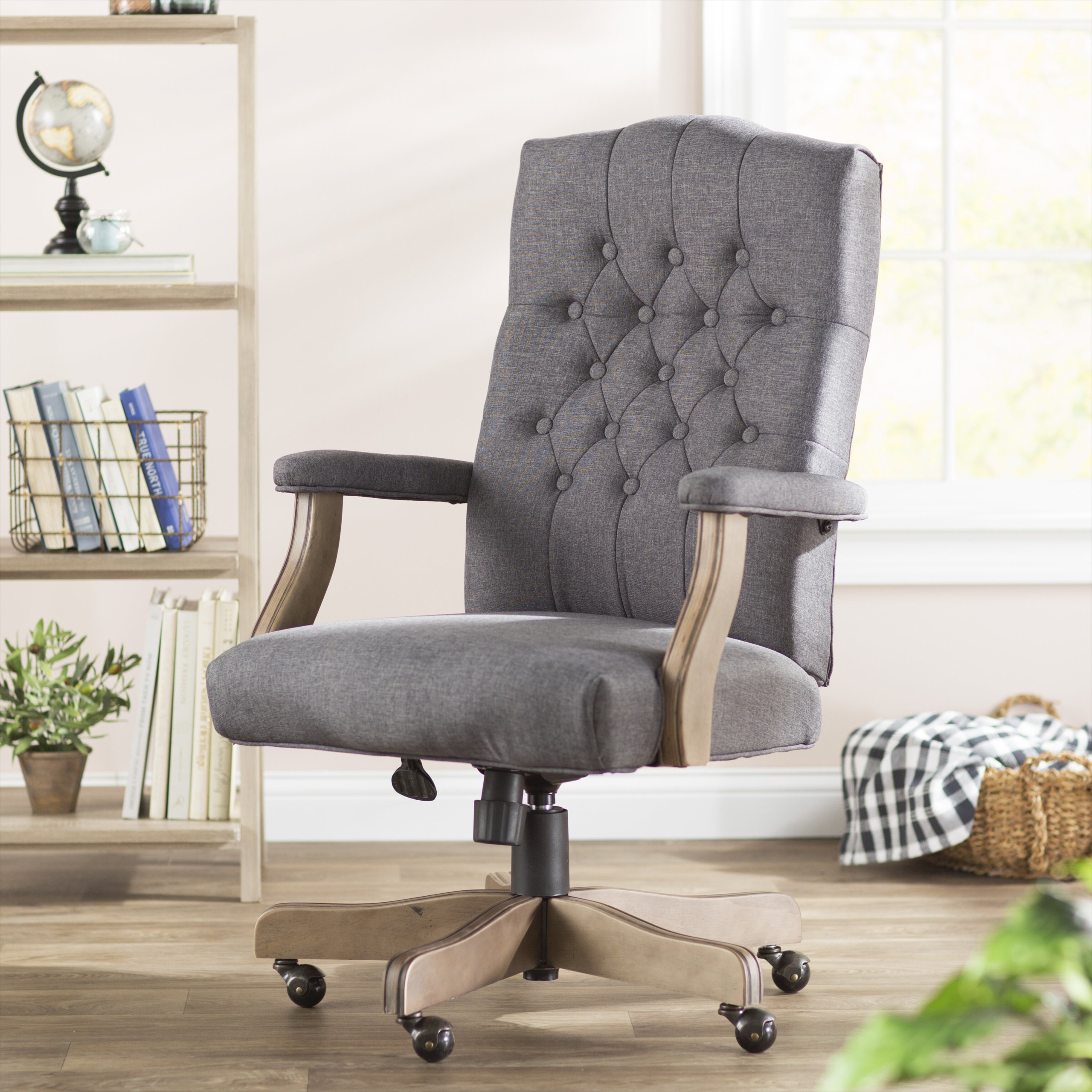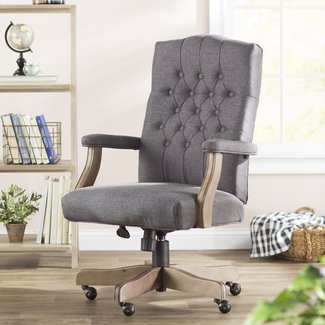 Jorden Executive Chair
Sassy with French Country trimmings, this executive model has everything you want and need. Class, style and quality are packed into this swivel, high back, button-tufted office chair. Made for heavy usage, the linen lined button tufted back and thick foam seat are ever so ready to roll from one side of the room to the other. The frame is hearty steel with driftwood coverings. Majestic and ready for any business storm, this executive beauty rocks.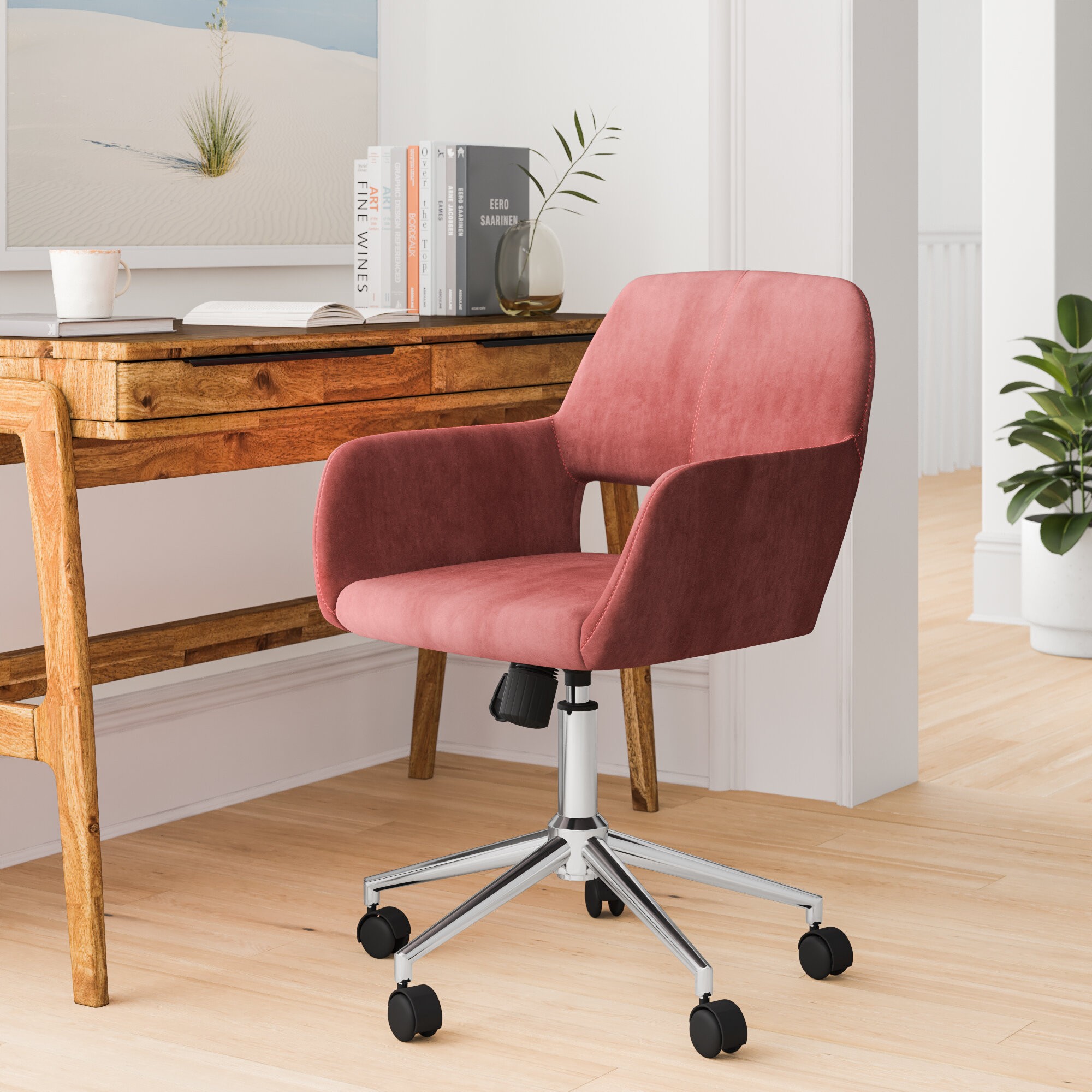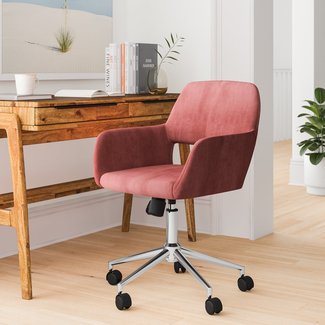 Mila Task Chair
A chic modern task chair that can give you many options for a new desk. Versatile and sophisticated with a leather-like covering, it has rounded edges with ergonomic features and adjustable seat height. Perhaps you use your laptop in the living room and are looking to add a secretary desk in the corner. A wooden braced open desk with a glass top would look stunning with this chair. There are many colors of fabric to select from so you could make this modern task chair fit grandly into your decor.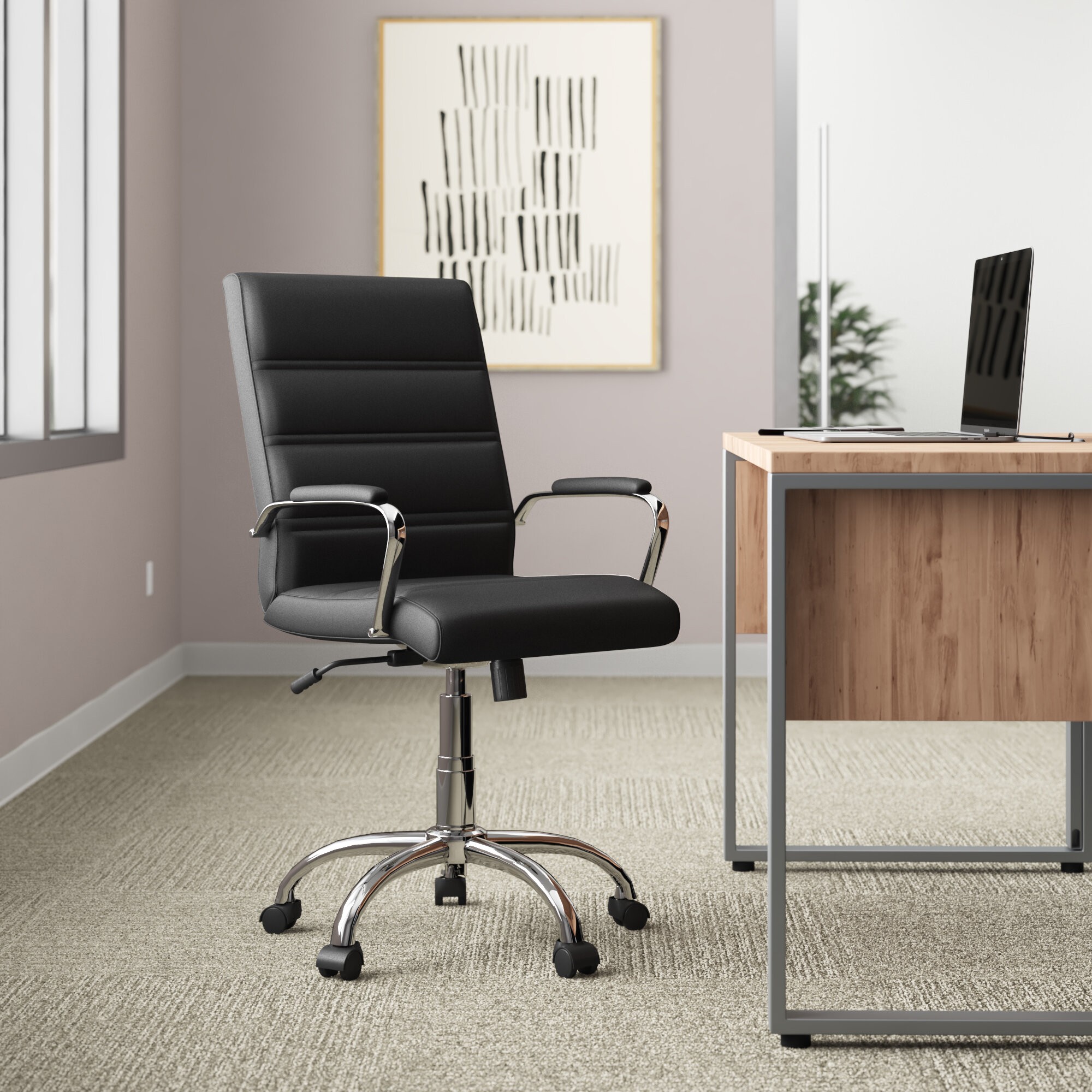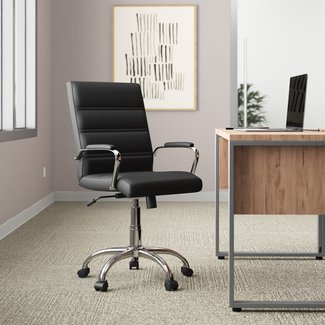 Leaman Ergonomic Executive Chair
This executive chair shows just how far attractive ergonomic furniture has become. Leather and polyurethane are stretched over foam to create a soothing seat. Lumbar support is built into the back for right positioning against strain. Swooping arms are lovely in quality chrome and the arm rests are leather covered. Chrome extends down the past the tilt mechanism, seat adjust and ends at the double wheel casters. Balanced to roll on carpet, tile or concrete, this is the ultimate chair for your work station.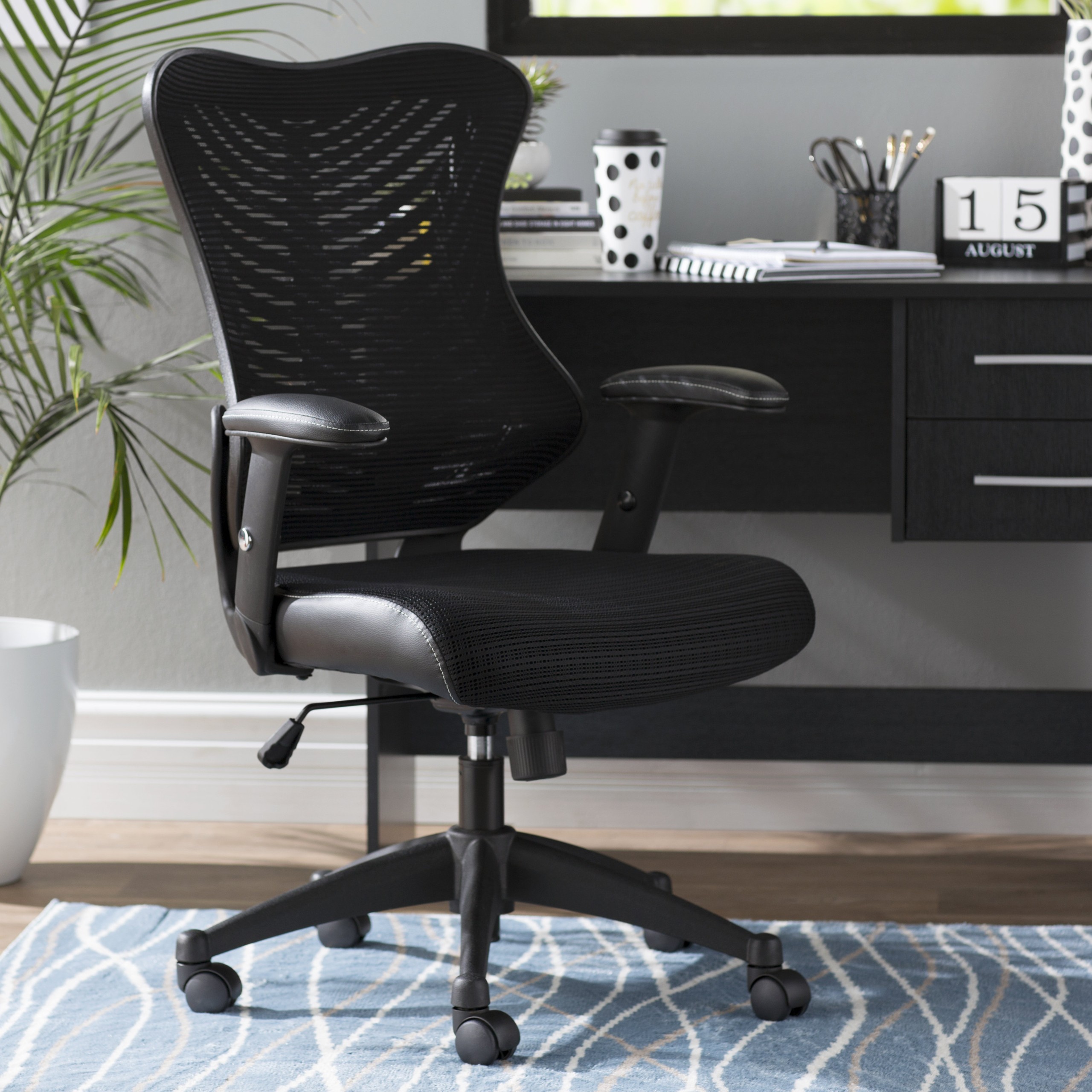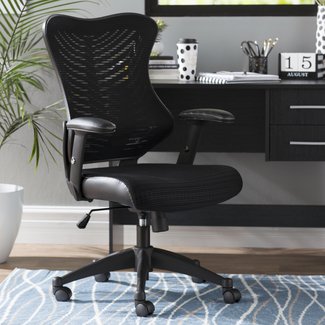 Bret Ergonomic Mesh Task Chair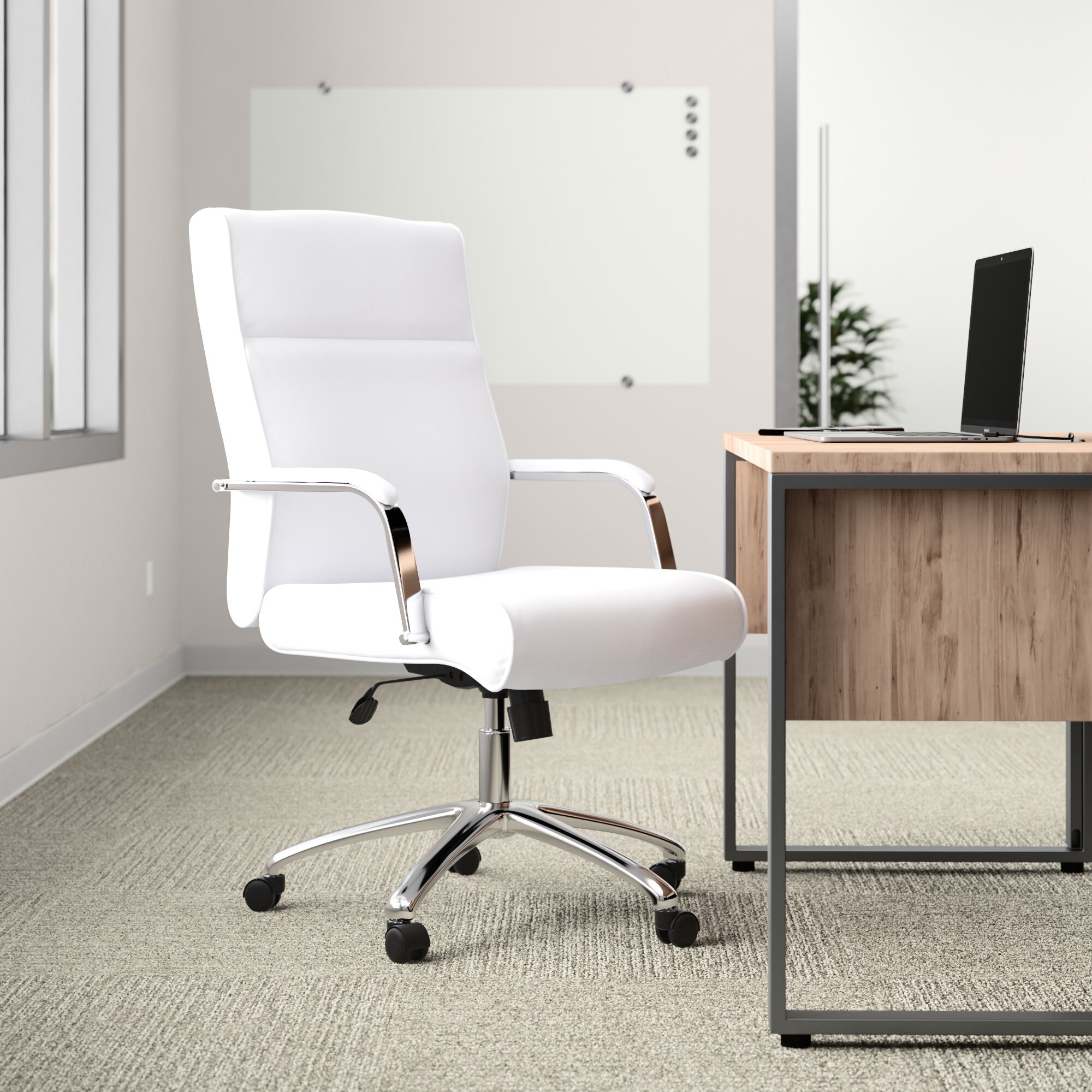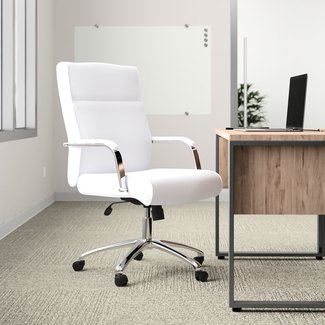 Landyn Conference Chair
Good looks and comfort are important when trying to concentrate. Whether it is in a boardroom or your home office, a simple soft task chair with padded arm rests can put your mind in high gear. The back is ergonomically manipulated to give support to low back areas and there is a center tilt that gives you just the right angle for working. The frame is steel and durable. Hooded double wheels provide good movement to swivel and roll across hard surfaces and lower carpeting.