Our Choice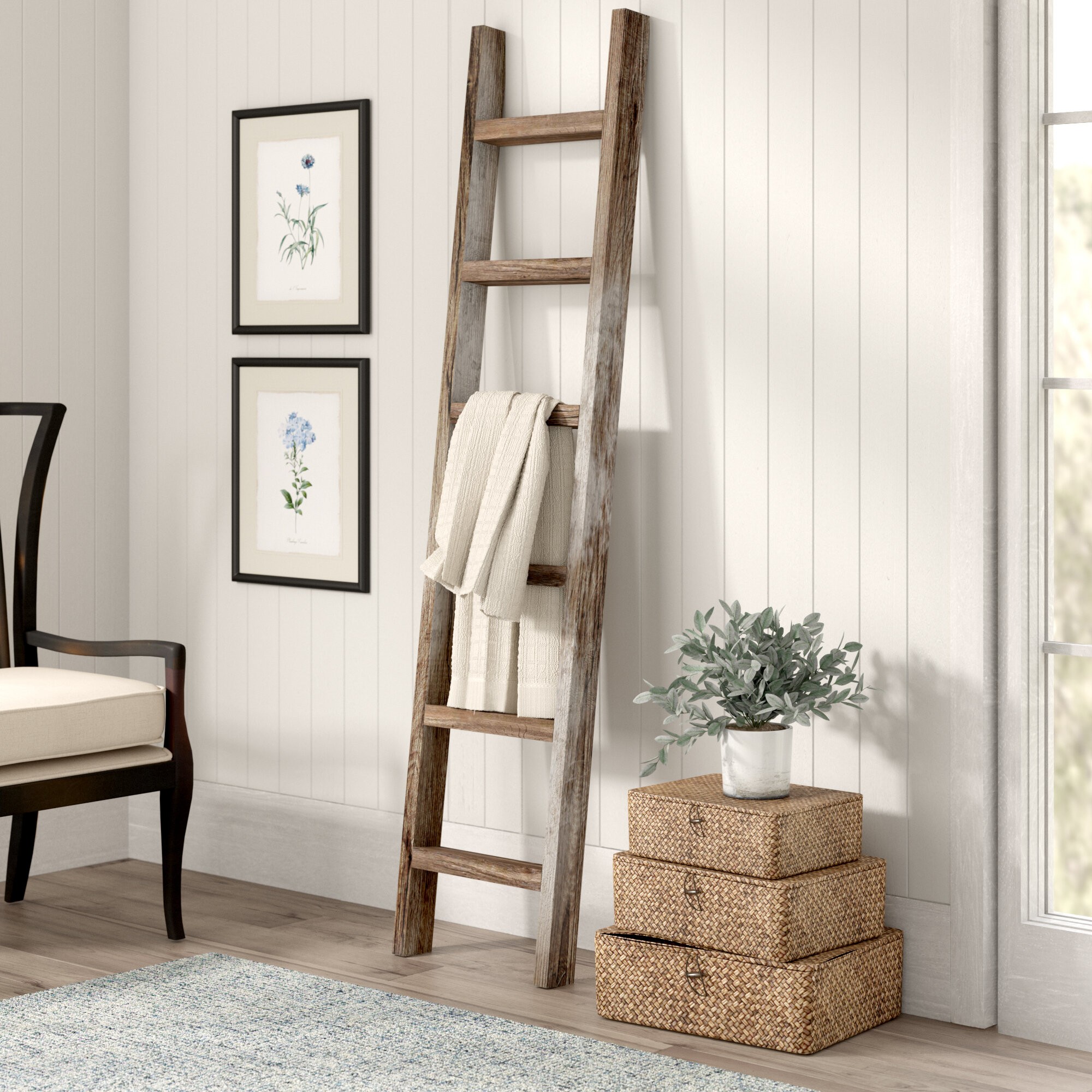 6 ft. Blanket Ladder
This six-rung rustic ladder is the perfect complement in a living room, study, or bedroom. Lean it against the wall and throw blankets or sweaters over the rungs for an easy and lovely focal point. You can also have it handy in a library or study to reach those upper bookshelves. Made of reclaimed wood, the natural wood grain finish complements a boho-chic or rustic motif.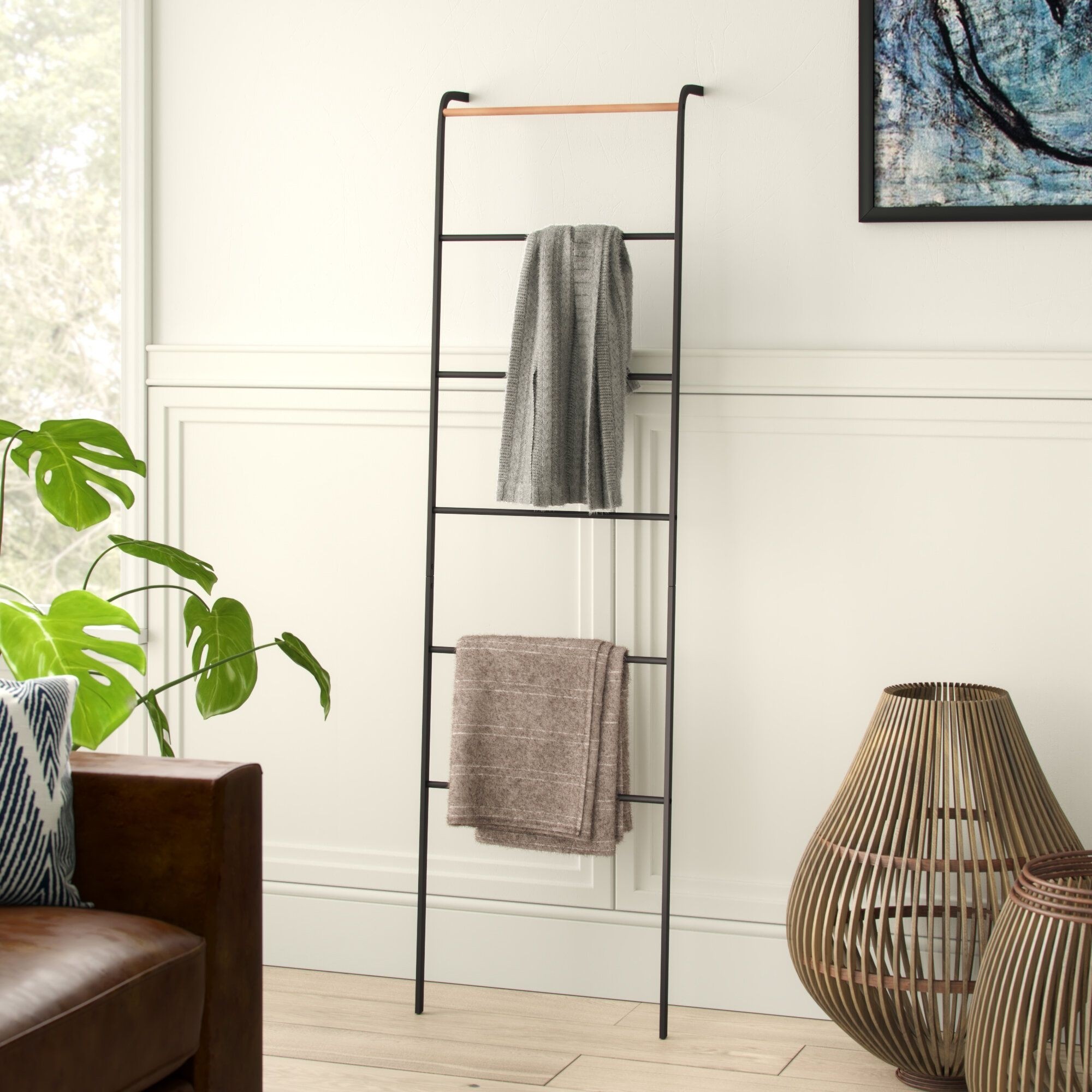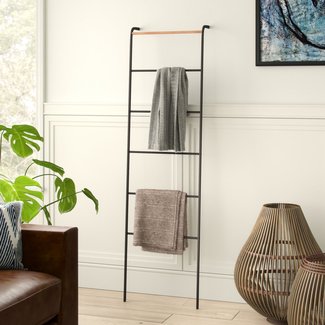 5.5 ft Blanket Ladder
This ladder has a more contemporary feel than its wooden counterparts. Standing at 5¼ feet tall, this ladder is made of steel and walnut for an elegant, yet contemporary, look. On its five rungs, display throw blankets, oft-used clothes, scarves, or even use it as a coat holder near your doorway or entrance. It comes in white or black and sports a pair of tongs at the top to help keep it propped up correctly.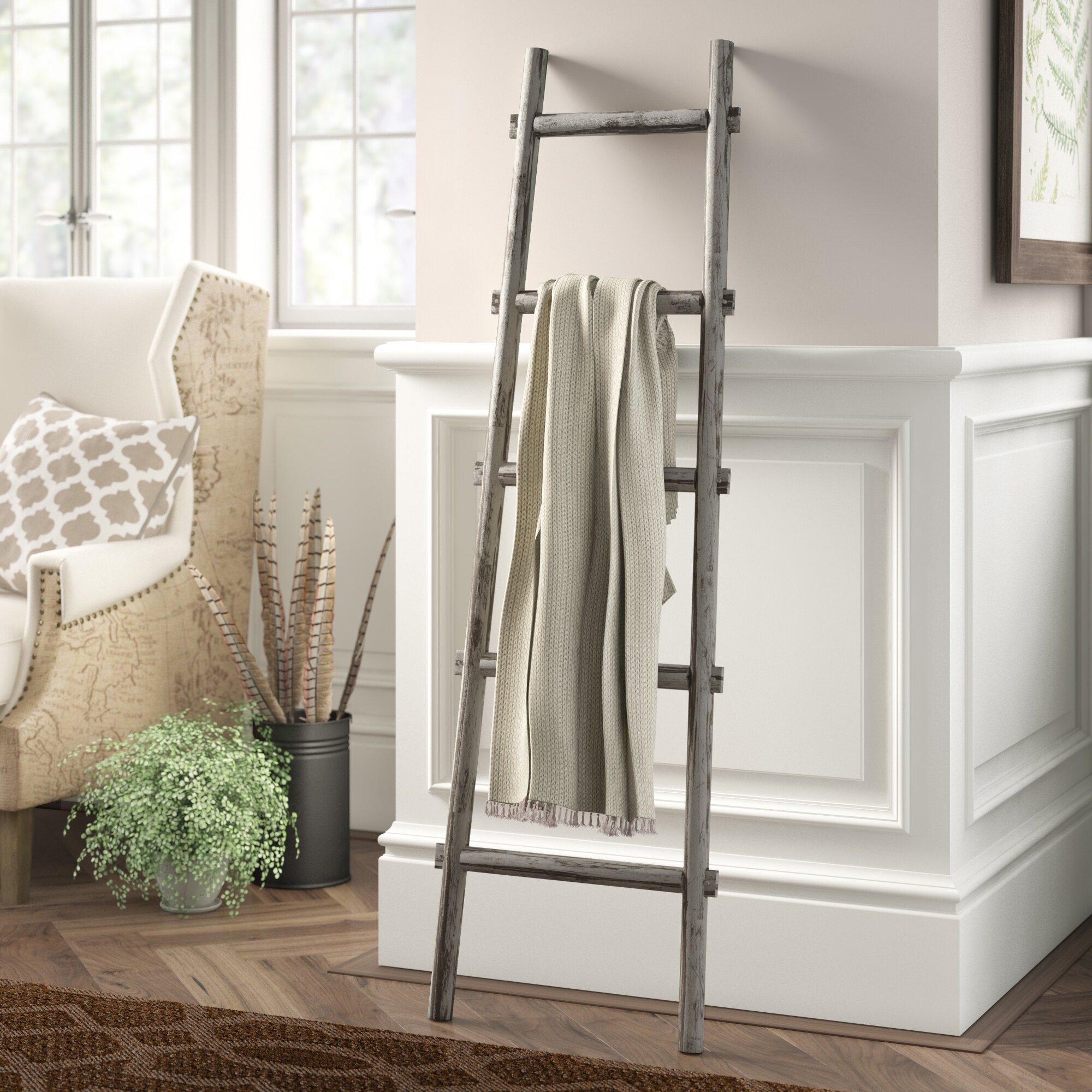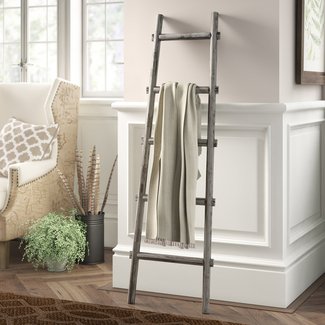 Lianes 5 Step 5 ft Decorative Blanket Ladder
This solid wood birch ladder is the perfect accent to any room in your house. The light color of the birchwood makes it an understated yet elegant piece. It is versatile and could accent any room in the house, even a bathroom as a towel holder. Use it to hold blankets, sweaters, tapestries, or coats. This beautiful, rustic ladder gives off a modern farmhouse vibe.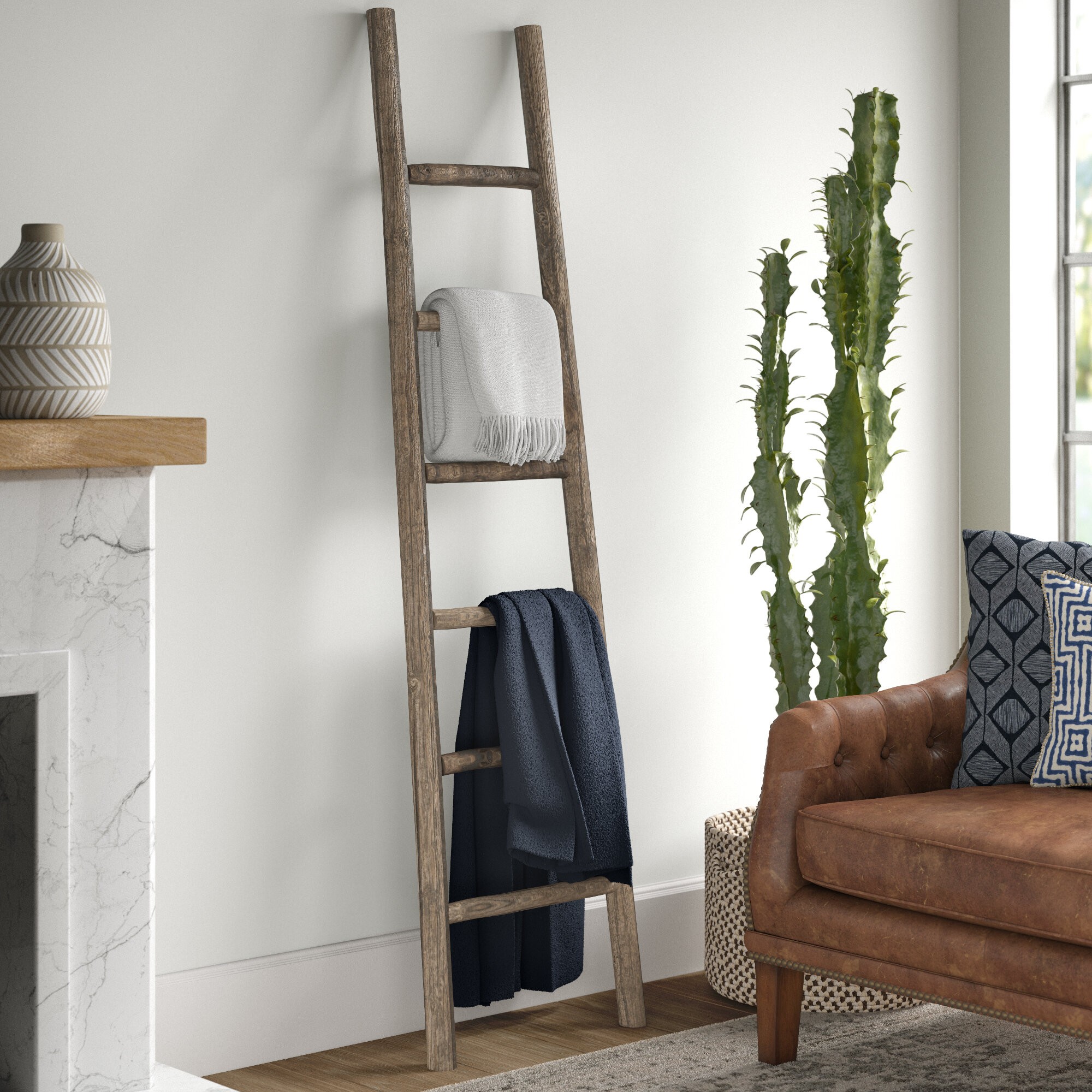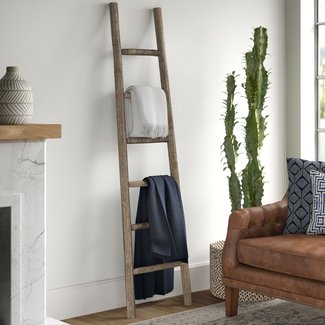 Wooden 6 ft Blanket Ladder
This 6 ft. wooden ladder has slightly angled legs and a rough-hewn design, so it looks like it has been crafted by artisans. Made from fir, this gorgeous accent piece would look great in modern, southwestern, or classic farmhouse décor. Hang tasteful tapestries, antique quilts, blankets, dishcloths, or towels on it to make it as useful as it is attractive.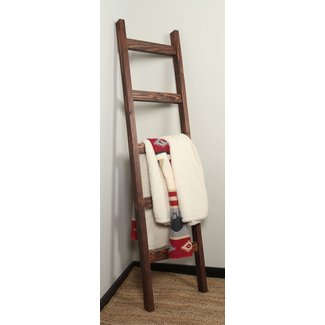 6 ft Blanket Ladder
At 6 ft. tall and crafted from beautiful dark walnut, this blanket ladder features slanted base legs that help it lean securely against a wall. With five 2½"- rungs, it makes excellent use of vertical storage space and is a beautiful addition to any room. It pairs well with classic farmhouse décor, Bohemian, or a shabby chic aesthetic to showcase blankets, quilts, throws, towels, or even hang Christmas stockings.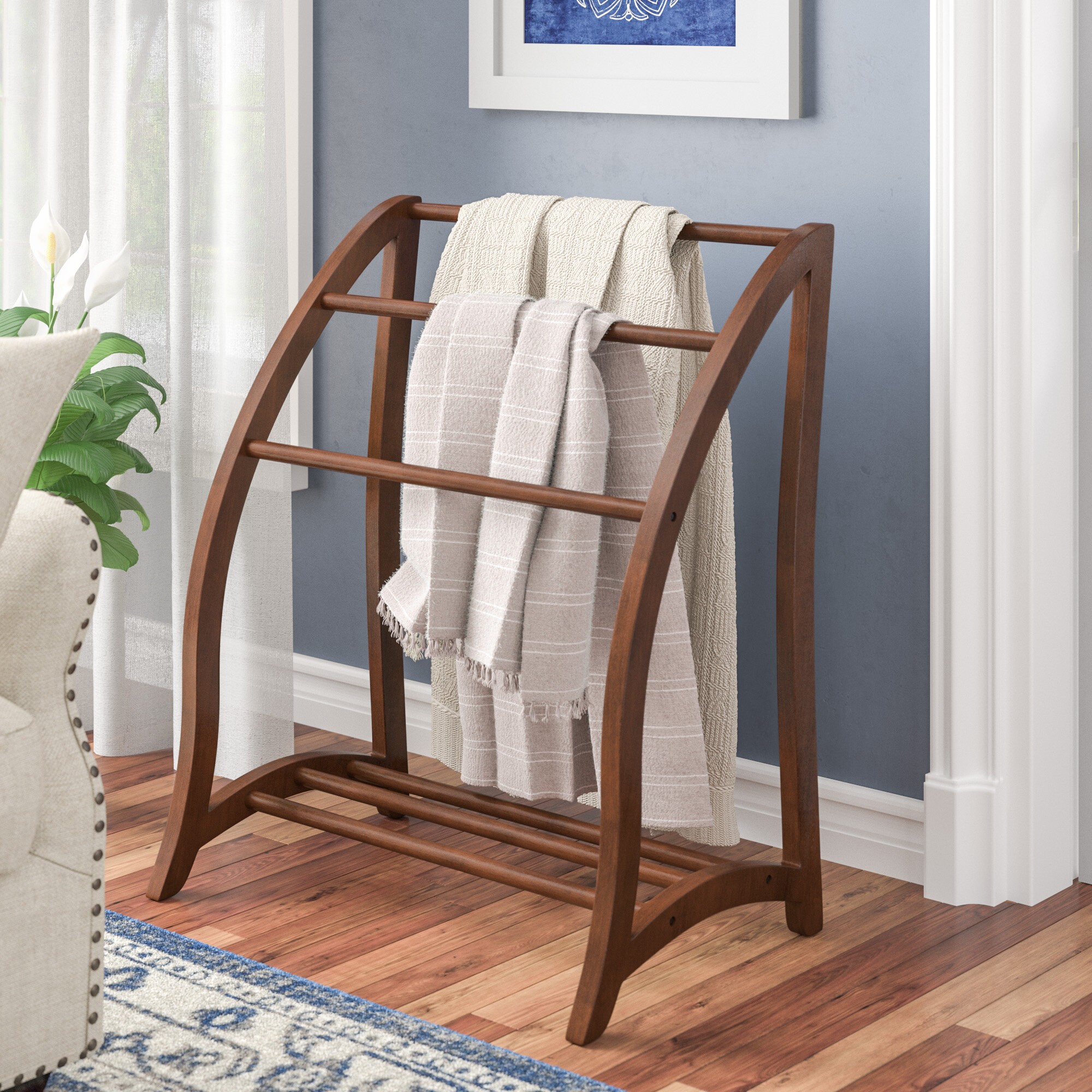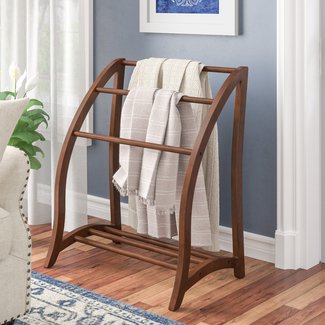 Espinosa Walnut Quilt Rack
This blanket and quilt rack boasts a rich, walnut finish paired with an elegant, curved silhouette. Perfect for individuals and families who cherish a sophisticated rustic aesthetic, this quilt rack's minimalistic arches evoke a laid-back class. This 36" x 30" x 20"rack easy to assemble rack is sturdy enough to hold several large quilts. Keep it in your bedroom to display quilts when they aren't in use and use the bottom rungs to store throw pillows.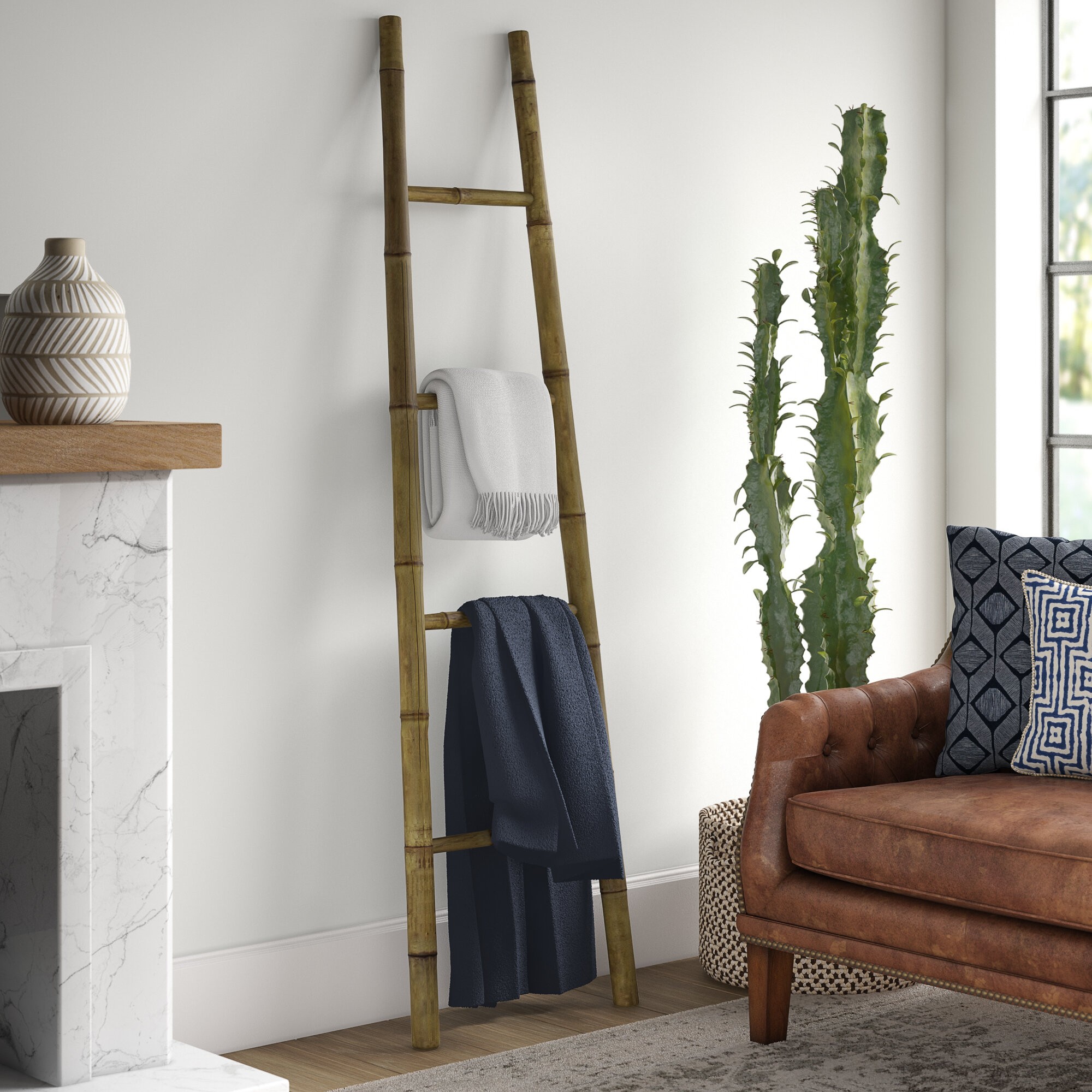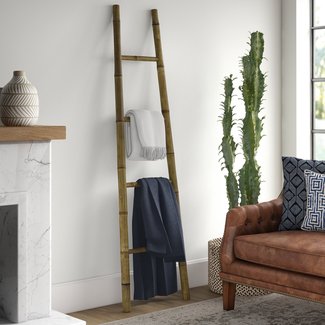 Bamboo Bath Towel 6 ft Blanket Ladder
Add some Zen to any space with this bamboo blanket ladder. It is ideal for storing bath towels, quilts, or blankets. At 6 ft. tall and with four large rungs, its angled base legs allow it to lean gracefully against any wall in your home. Sourced from 100% natural bamboo, this earth-friendly décor option bridges the gap between efficient storage and beautiful display. Use it to store towels in your guest bathroom or scarves and totes in your closet.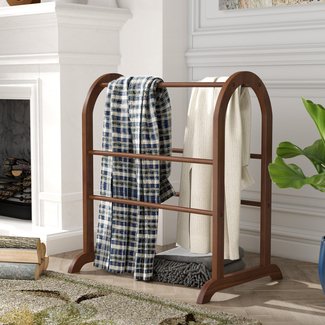 Six-bar Wood Quilt Rack
This curved, six-bar quilt rack is constructed of manufactured beech wood in a walnut finish that complements a cottage-inspired interior design, a southern plantation house, or a New England bed and breakfast. Boasting sturdy construction, its 18.5" x 26" base easily supports its height of 30" and is ideal for storing 30 lbs. of extra bedding or showcasing patchwork quilts and afghans.