When you're decorating your home, you definitely want to make a great statement with your front door. After all, it's the gateway to your home. It'll set the tone for how your entire house feels during the holidays: festive, welcoming, and ready for holiday fun!
However, not all garlands are made the same. You'll want to select one that matches your home's unique architecture, the feel you want your home to have for the holidays, the effect you really want - and the ease with which it goes up! Ultimately, the beautiful garland you choose for your home's front door will say a lot about you and the holidays. Choose from among these 9 top-tier options, and you'll definitely be decorating your home with festive cheer.
Traditional Fir Garland
This is the garland that you probably think of when you imagine a classically-decorated door! With strong green hues and subtle decor items like traditional Christmas ornaments, this type of garland is a perfect addition to a naturally-hued door or a house with traditional architecture and clean, straight-lined design. The extra length on this garland allows you generosity with the draping, which will add to your home's welcoming feel.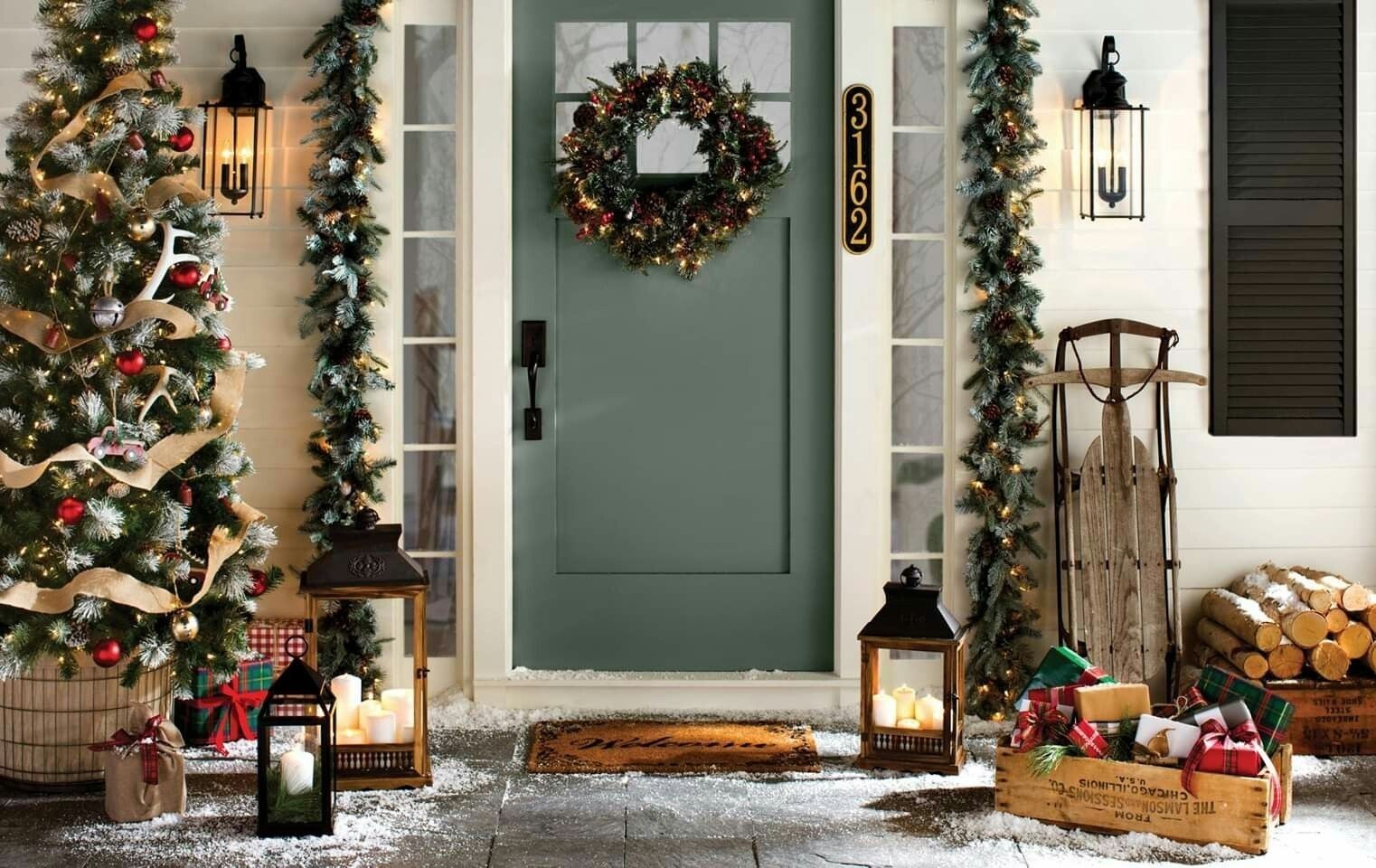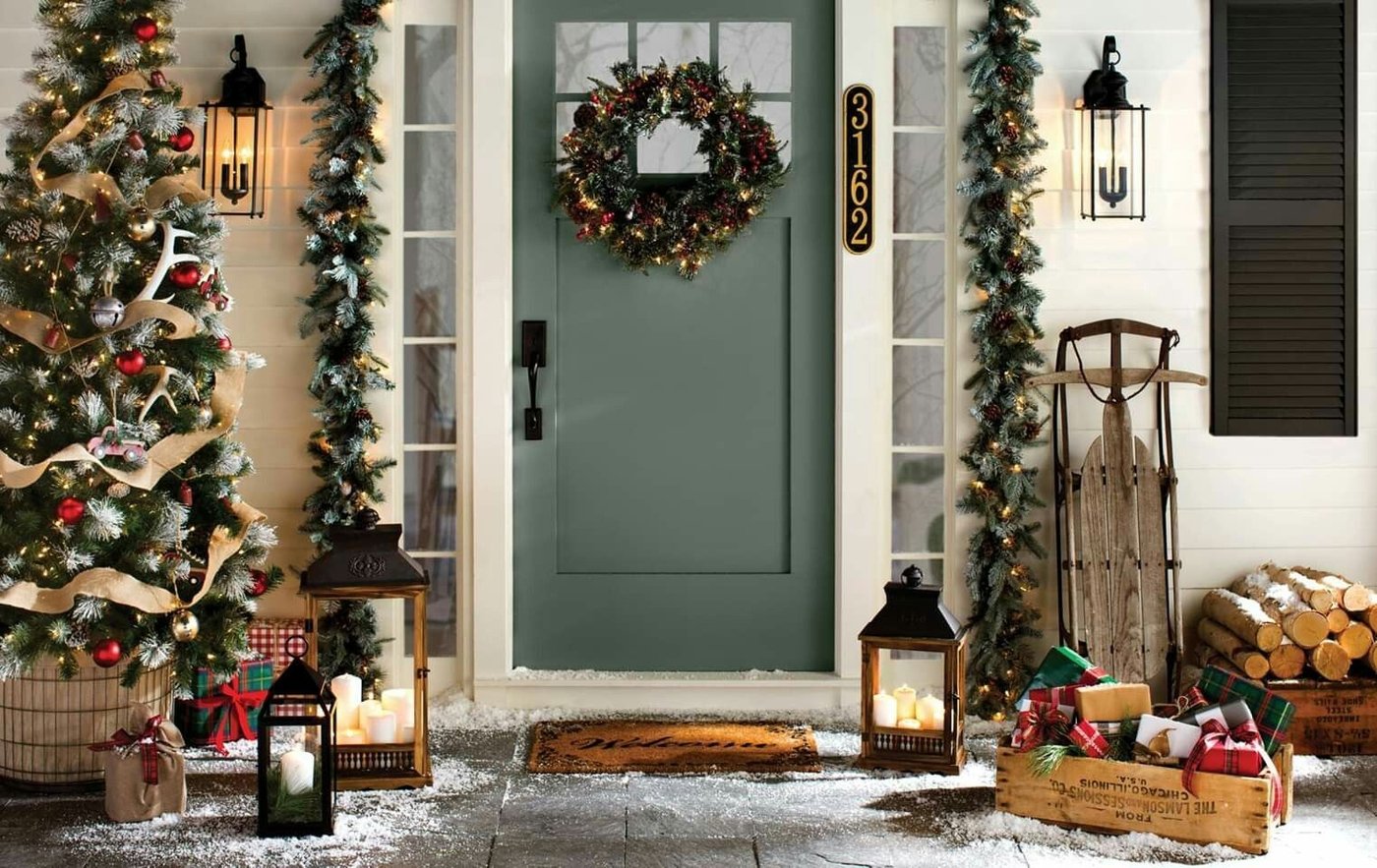 Sumptuous Fruit Garland
Feeling a bit peckish? Decorate your home with incredible edibles for a gorgeous decor look that will make your home completely irresistible. Since the garland contains bright pops of color, this is an excellent garland for those with simply-colored homes in white, beige, or navy. Pair with other pops of bright red and green on your front porch, and you'll find that you'll smile every time that you open your front door.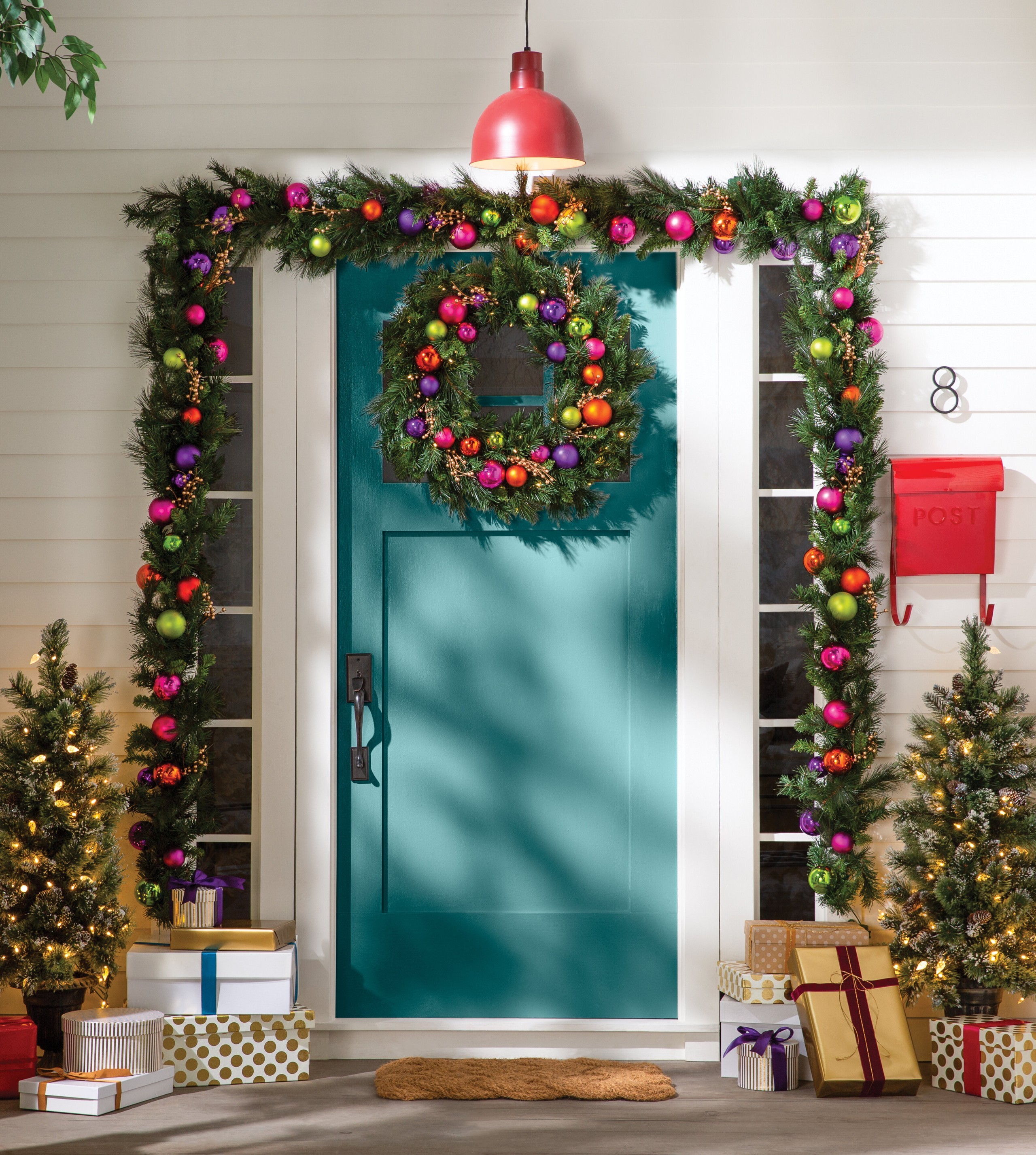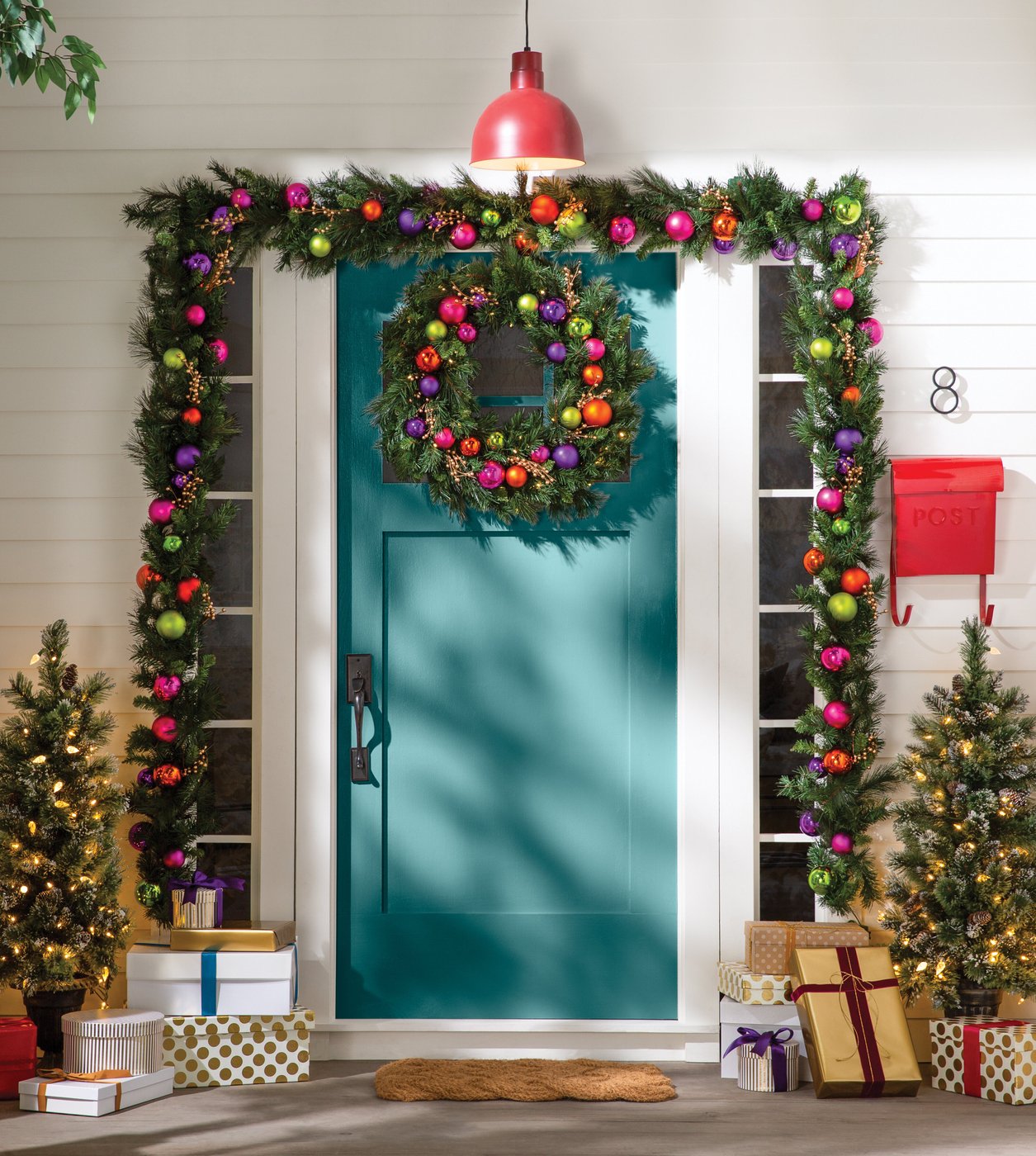 Rustic Modern Greenery Garland
If tried-and-true holiday garlands with pops of color, ornaments, and other festive Christmas elements aren't quite what you're looking for, turn to this subtle take on the holidays, instead! With subtly sparse leafy strands and a shorter length, this garland will feel like a suitable addition to any doorway. Its muted hues make it a good pairing for pastel or grayscale architectural elements; pair with similarly understated wreath for a cohesive feel.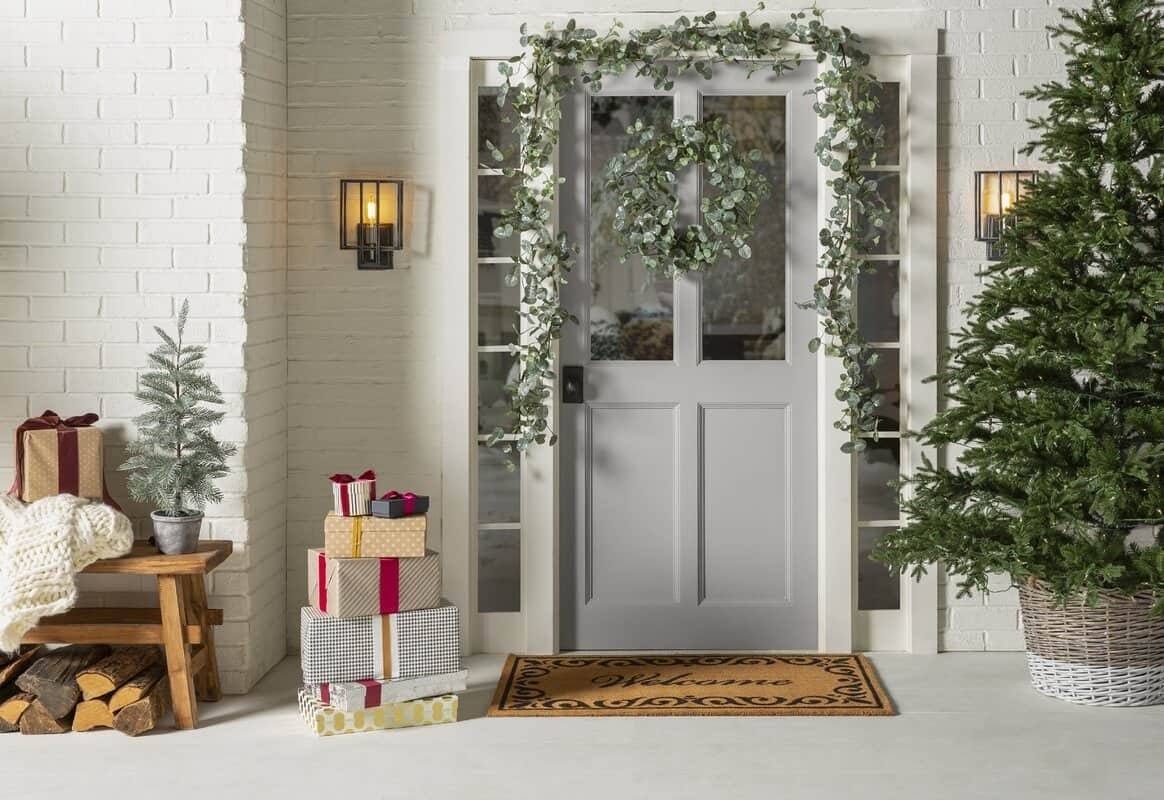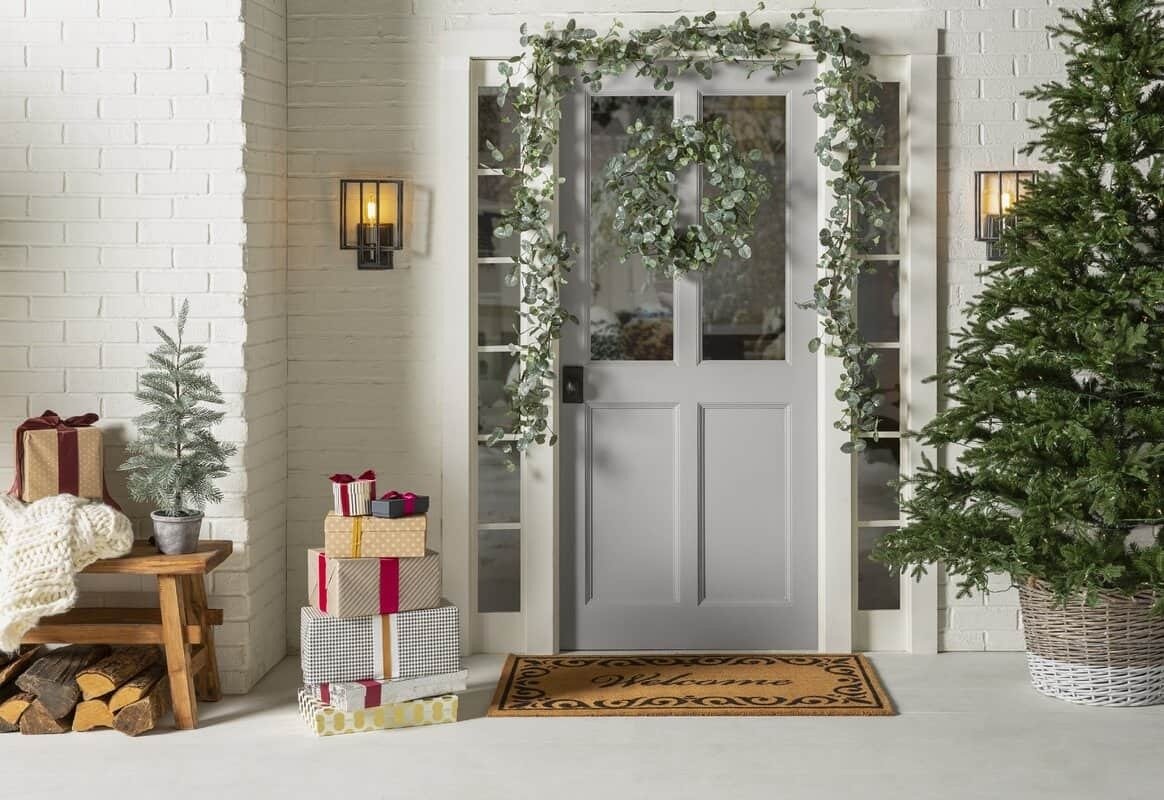 Lighted Cone and Berry Garland
Looking for a way to add some twinkly Christmas cheer to your front porch? Figuring out a way to add a strand of lights to your front door can turn into a logistical nightmare with unsightly wires everywhere. Avoid that with a garland that has incorporated strategic fairy lights among the cheery berries and pinecones! This garland is an excellent idea for anyone who's looking to light their way this Christmas.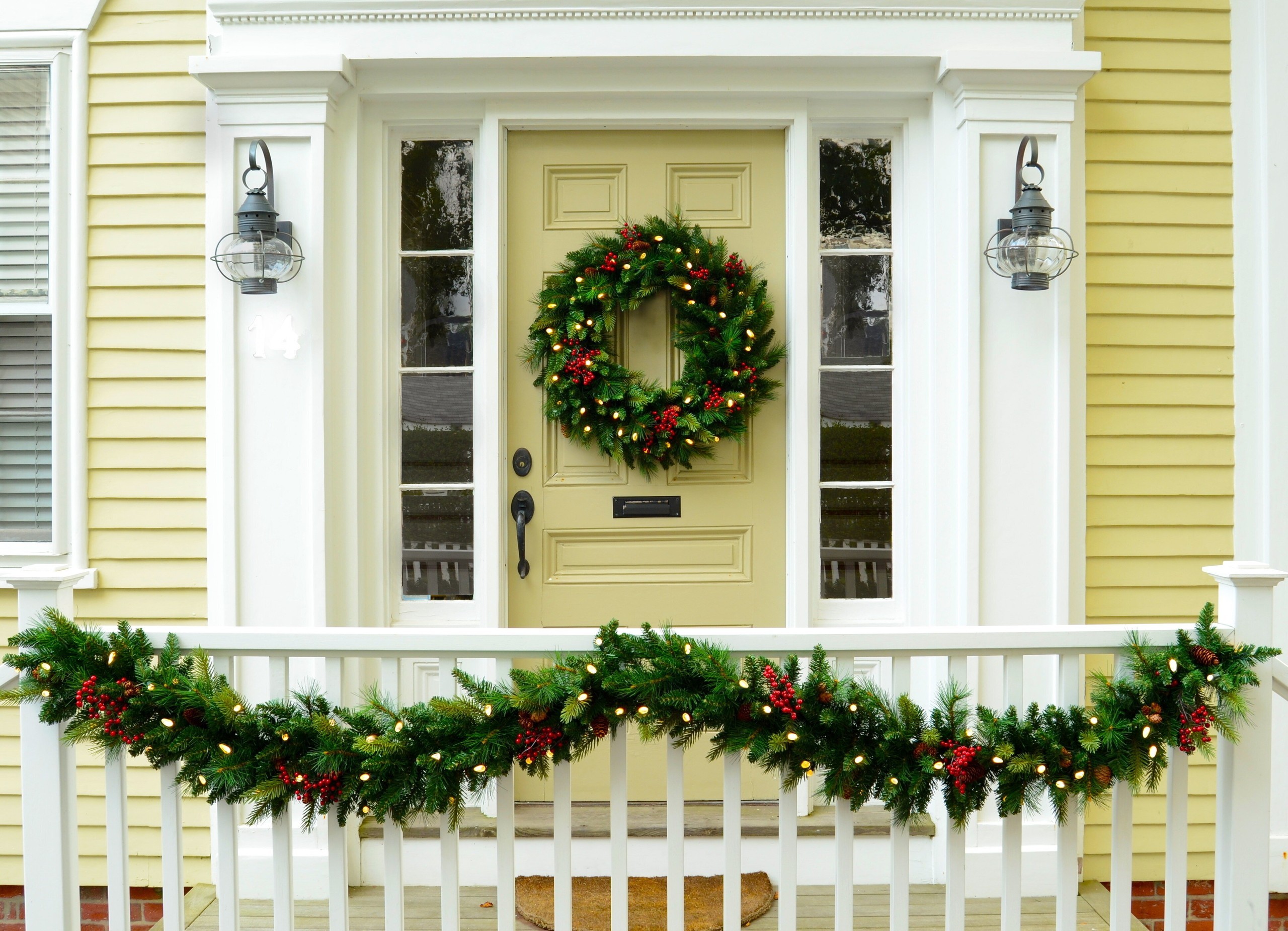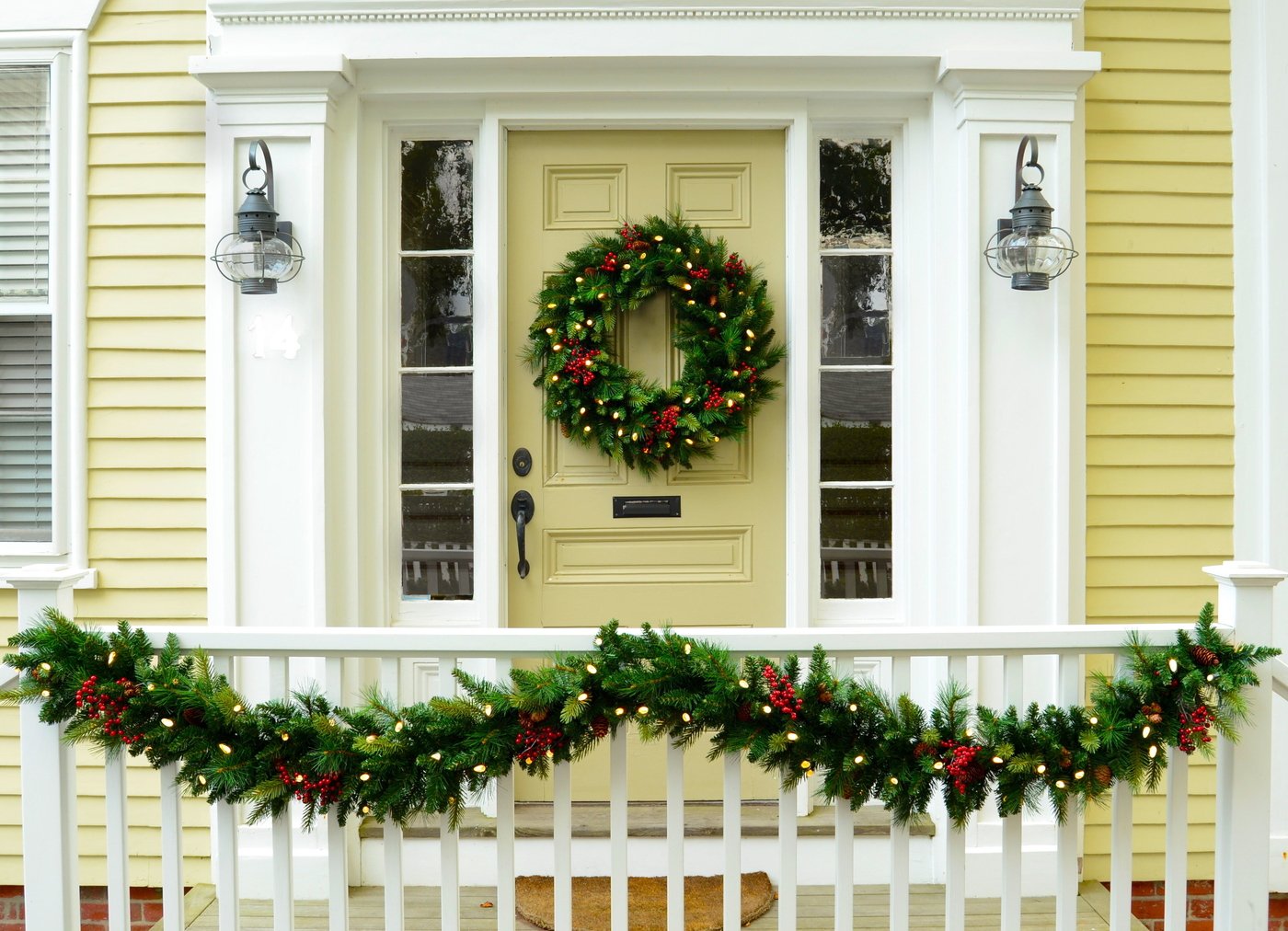 Deco Glam Lighted Garland
If you'd like to take advantage of the lighted look but would rather veer more modern with your decor choices, look no further than this gilded garland with circle ornaments. Its glittery silver and gold would look excellent against a house with a bold color scheme - or in an area where snow is a regular occurrence! The twinkly lights in this garland will make any house feel completely magical during this year's Christmas season.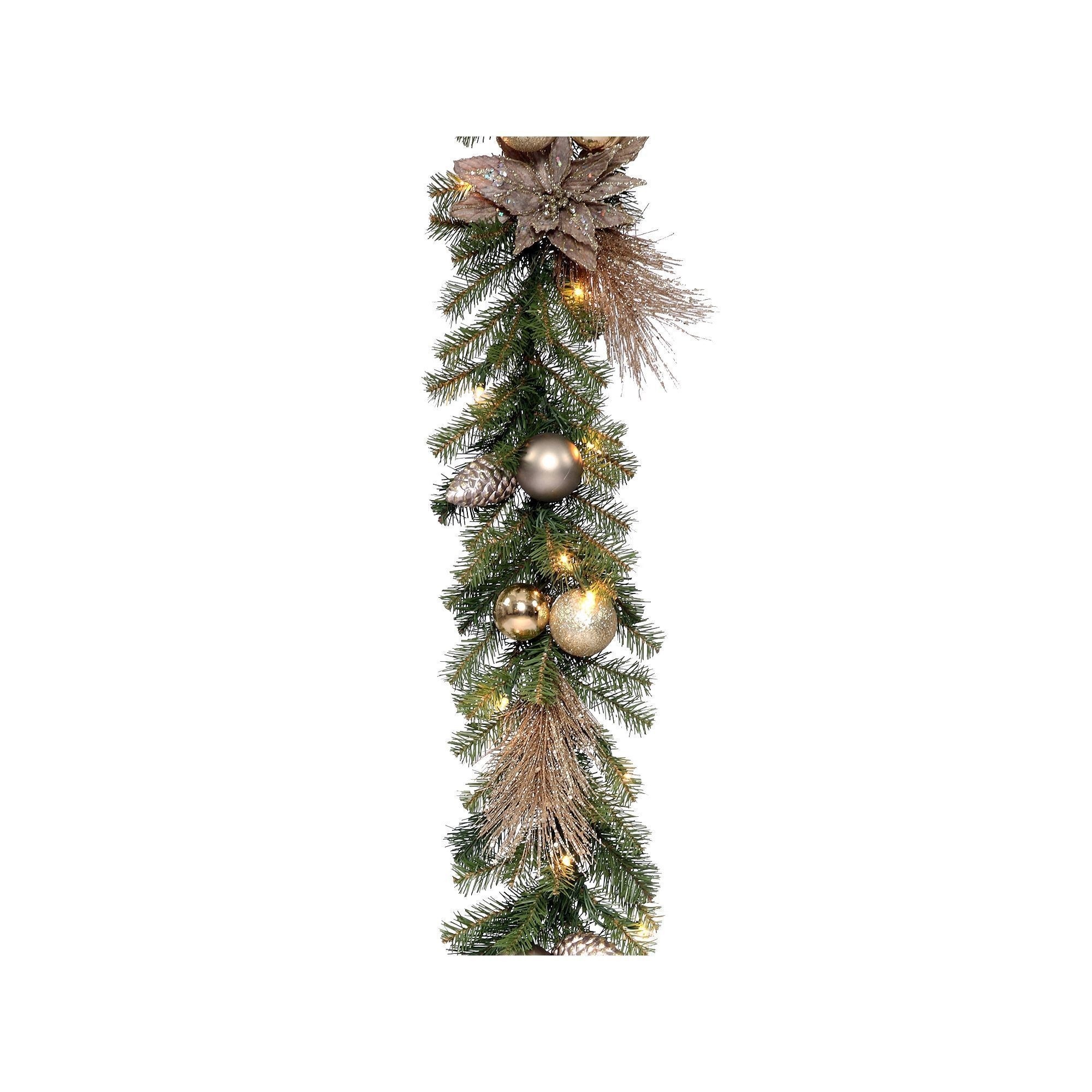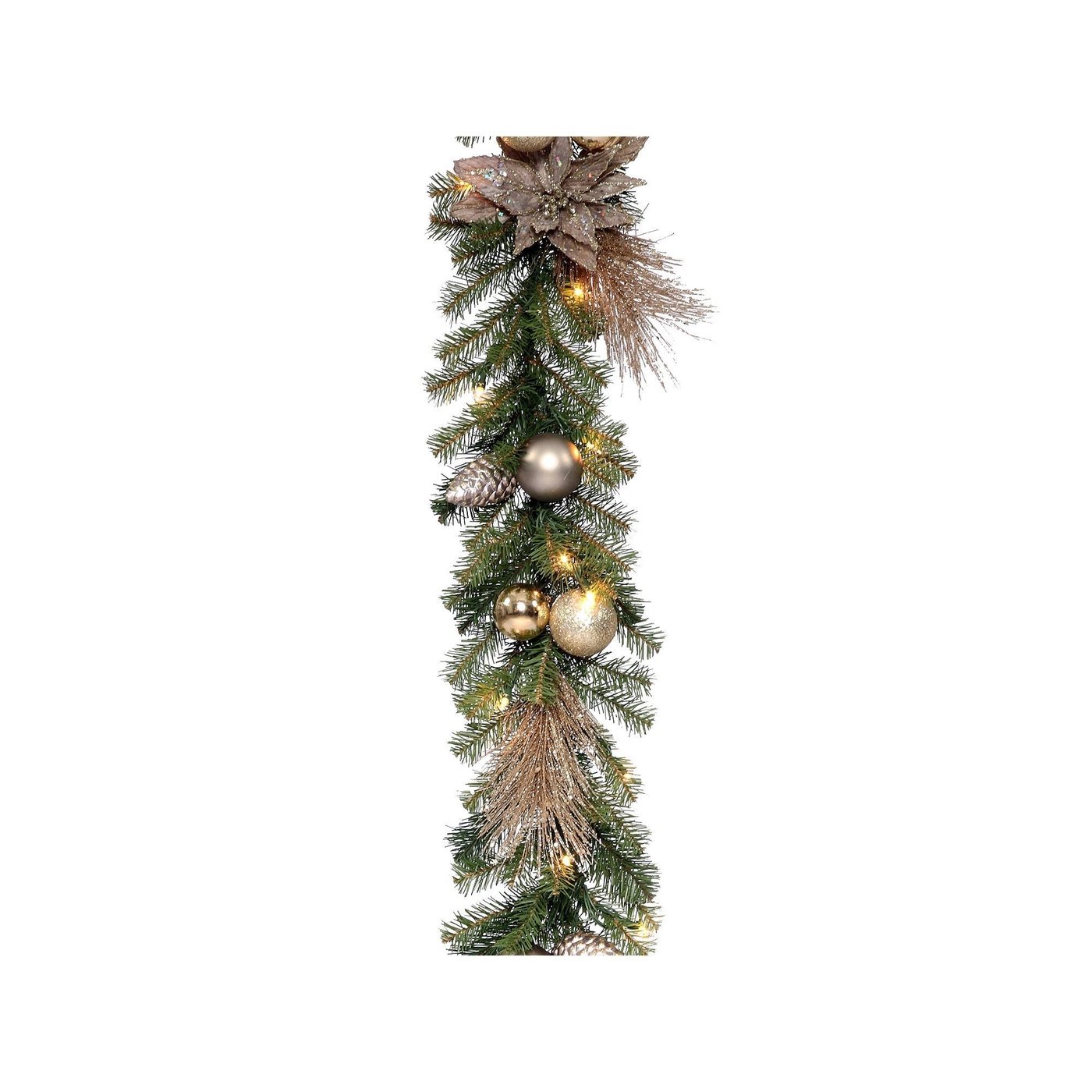 Floral Pre-Lit Garland
Want something that will make your home stand out? Traditional garlands with fir, berries, and ornaments are gorgeous. Add magnolia flowers, and your home will be bedecked with beautiful holiday cheer! The cheery holiday colors will pop incredibly, especially against a white or green home; and if you were looking for another reason to consider this type of garland, you have it - the clear lights offer a rosy glow to make your home feel welcoming even as the nights begin earlier in the dead of winter.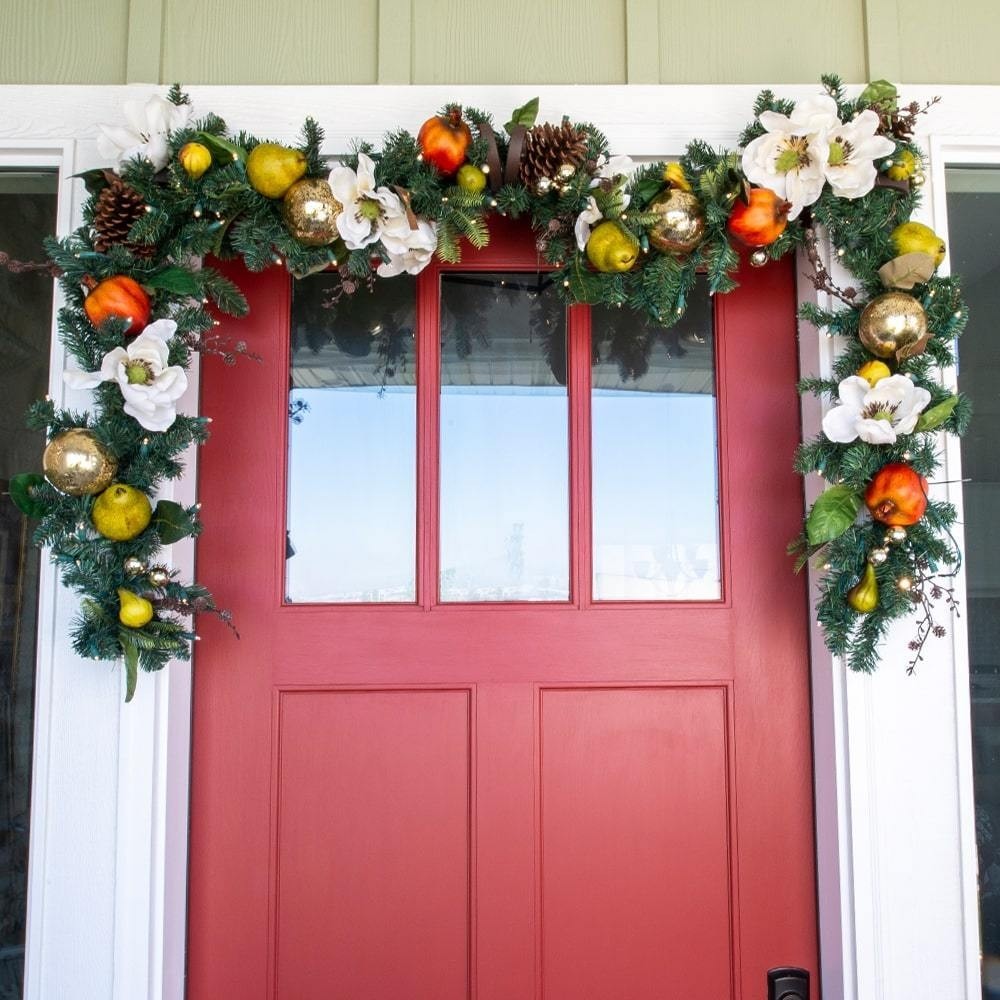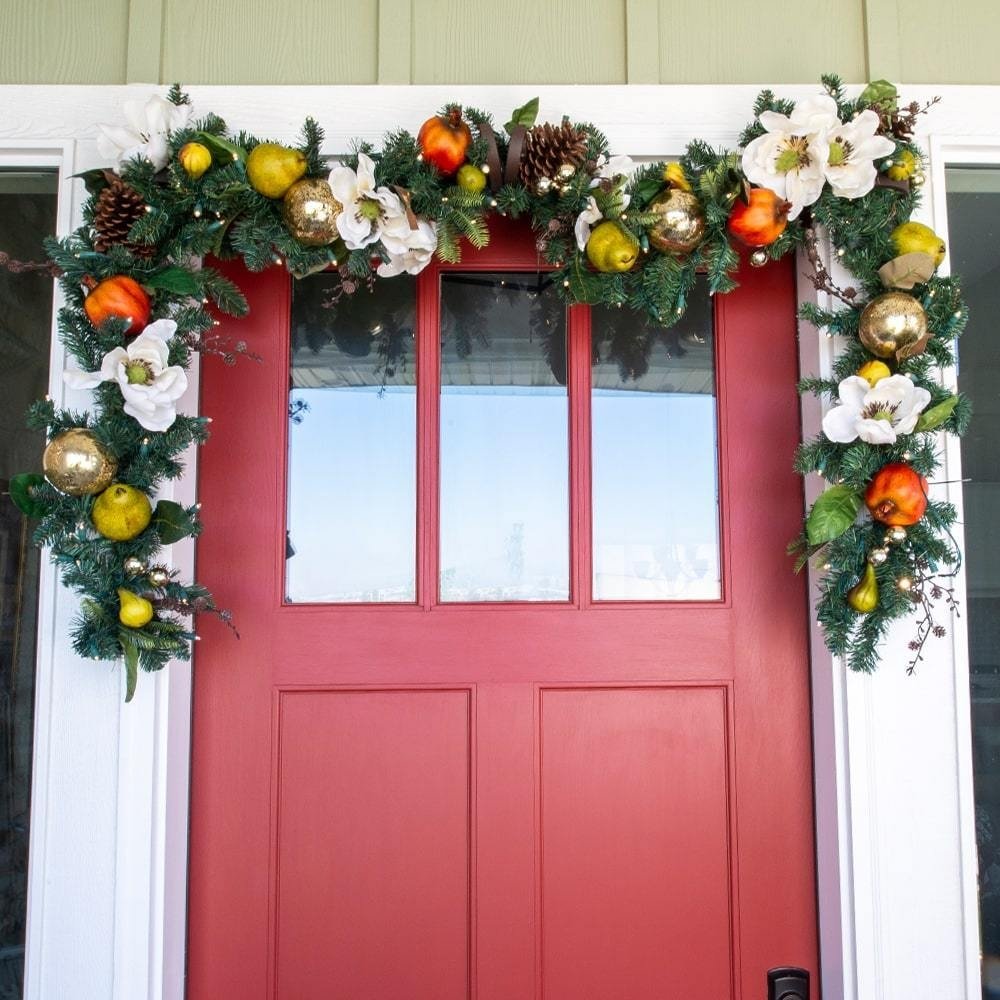 Full Winchester Pine Garland
For the minimalists among us who still wish for a robust, traditional offering to make their front door festive, consider this healthy-looking Winchester pine offering. Because this garland has such a hefty presence, you can be sure that your decorations will be seen by people from the road - you're getting a lot of holiday cheer for one piece!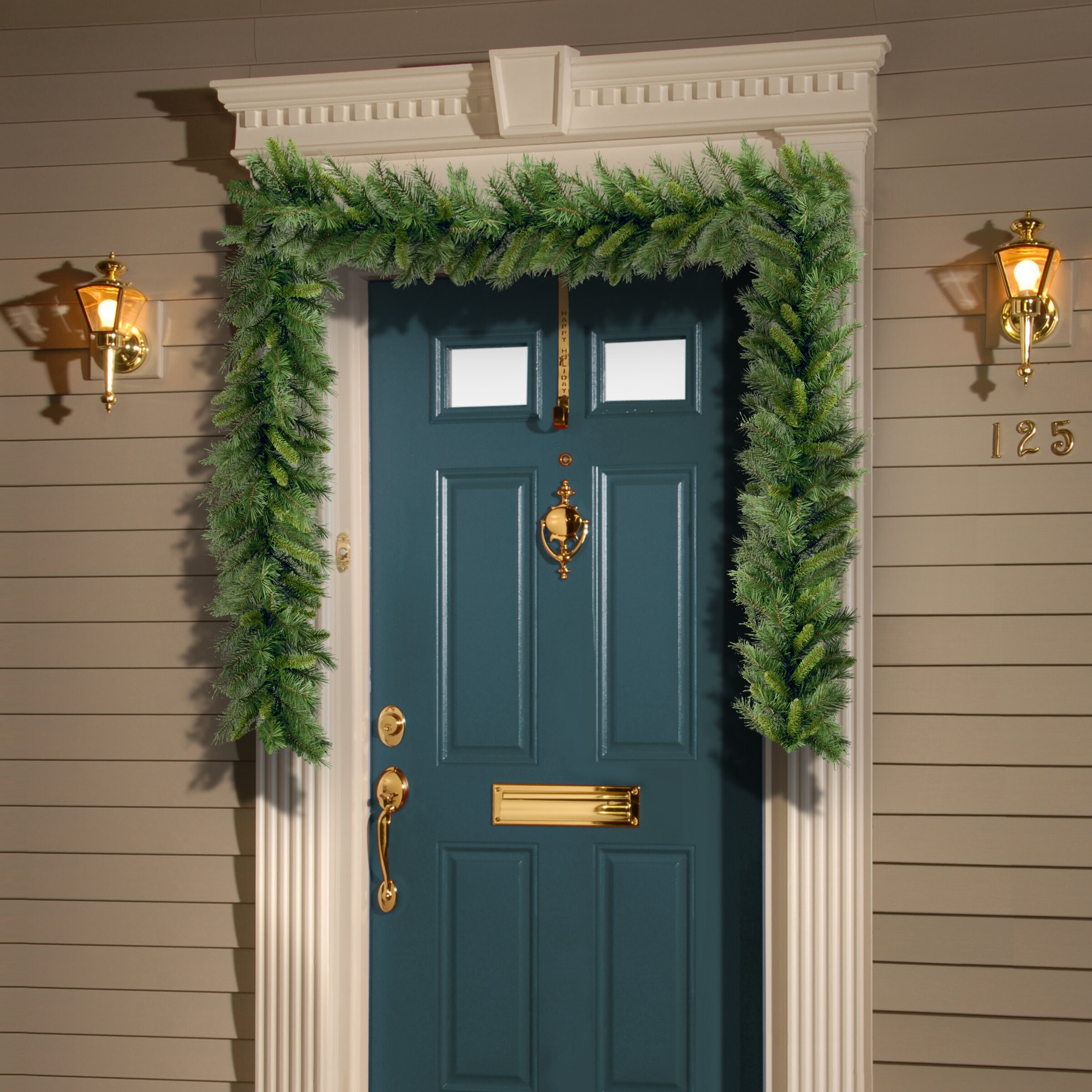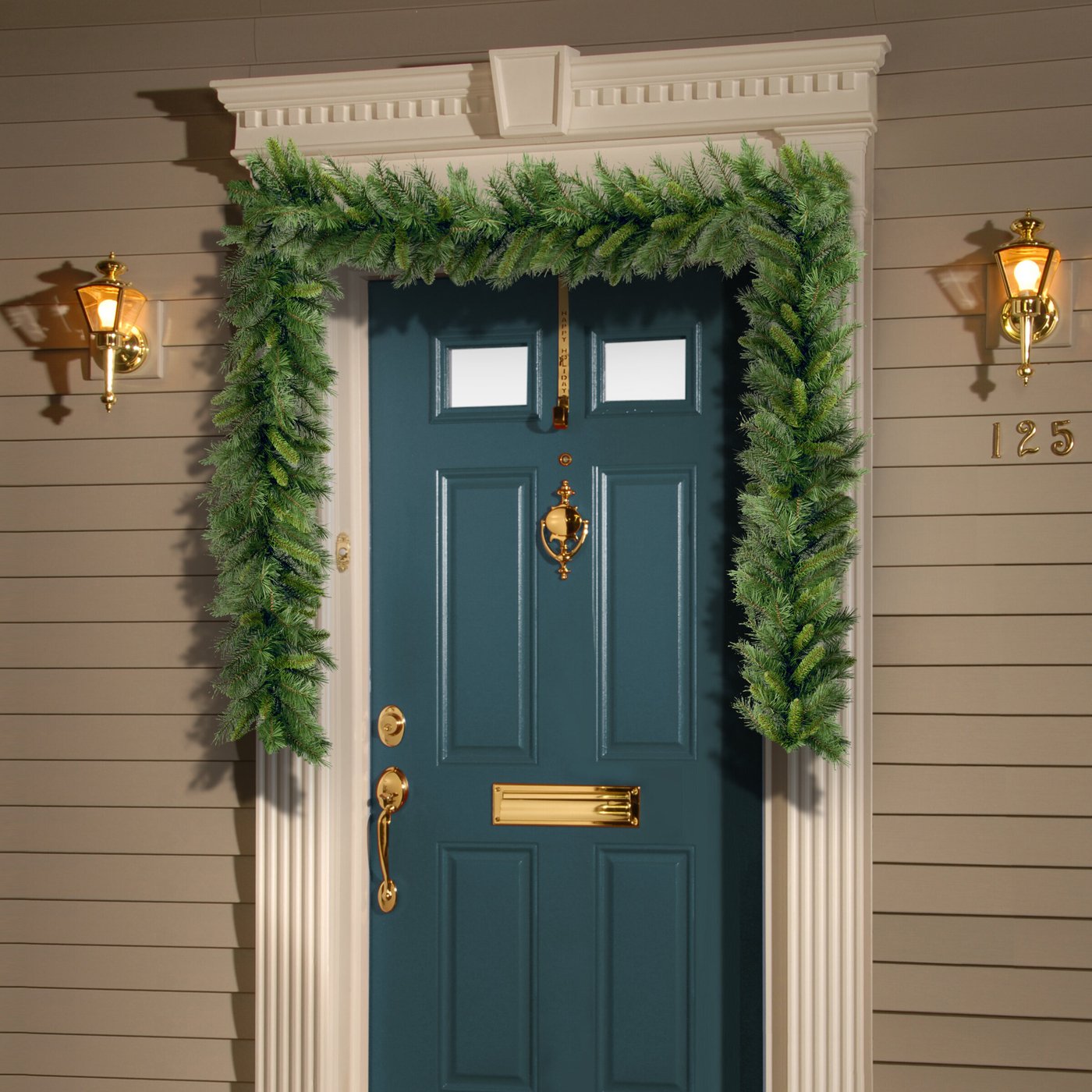 Large Frosted Magnolia Garland
Want a floral garland without the lights? Would you like the flowers on your garland to take center stage? Luckily, with this type of garland, the flowers are just as large as the greenery, offering you a completely colorful and unique garland for your home. Because this garland makes such a statement, it's likely a good idea to let it stand on its own as a festive front porch accompaniment.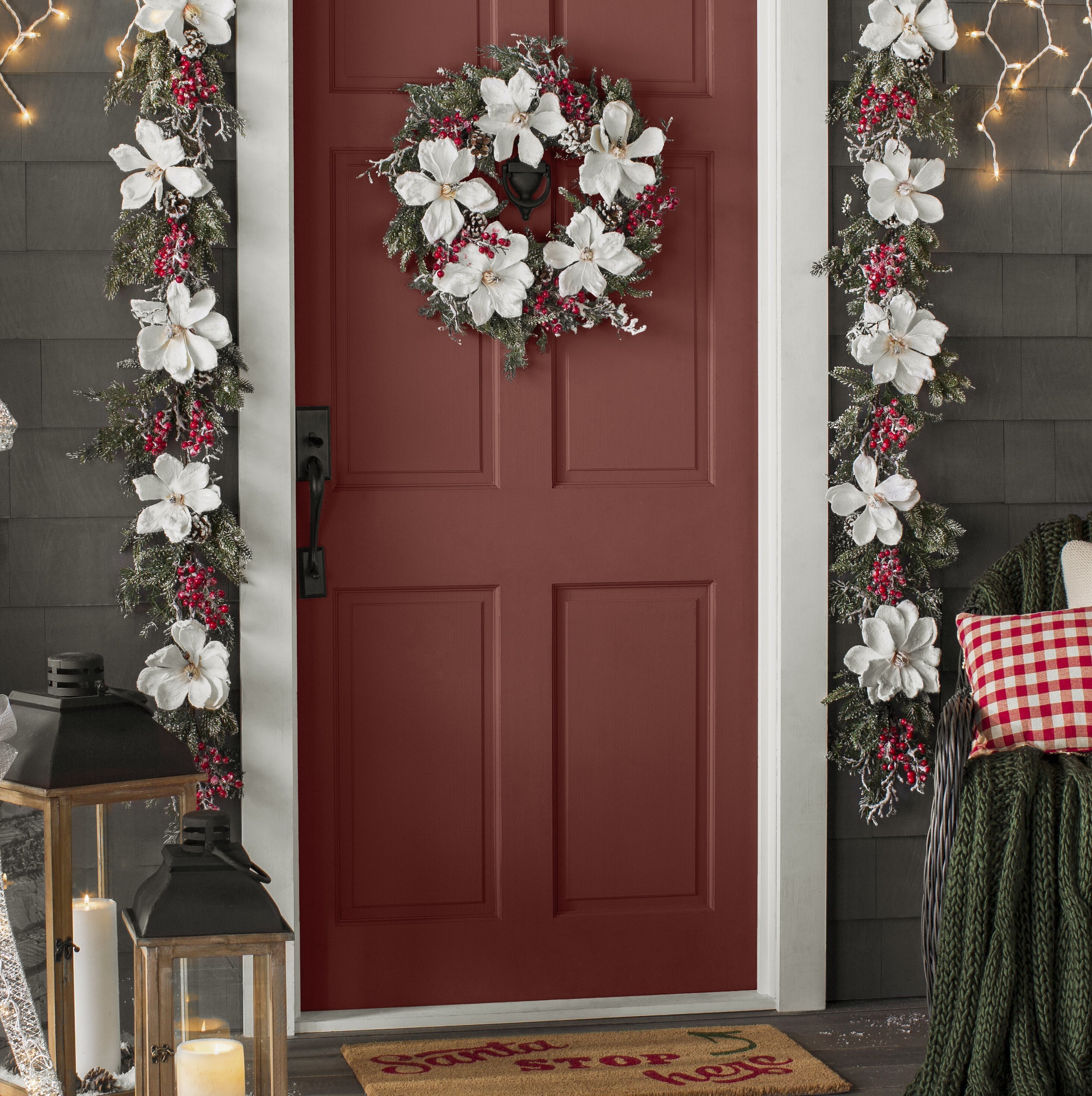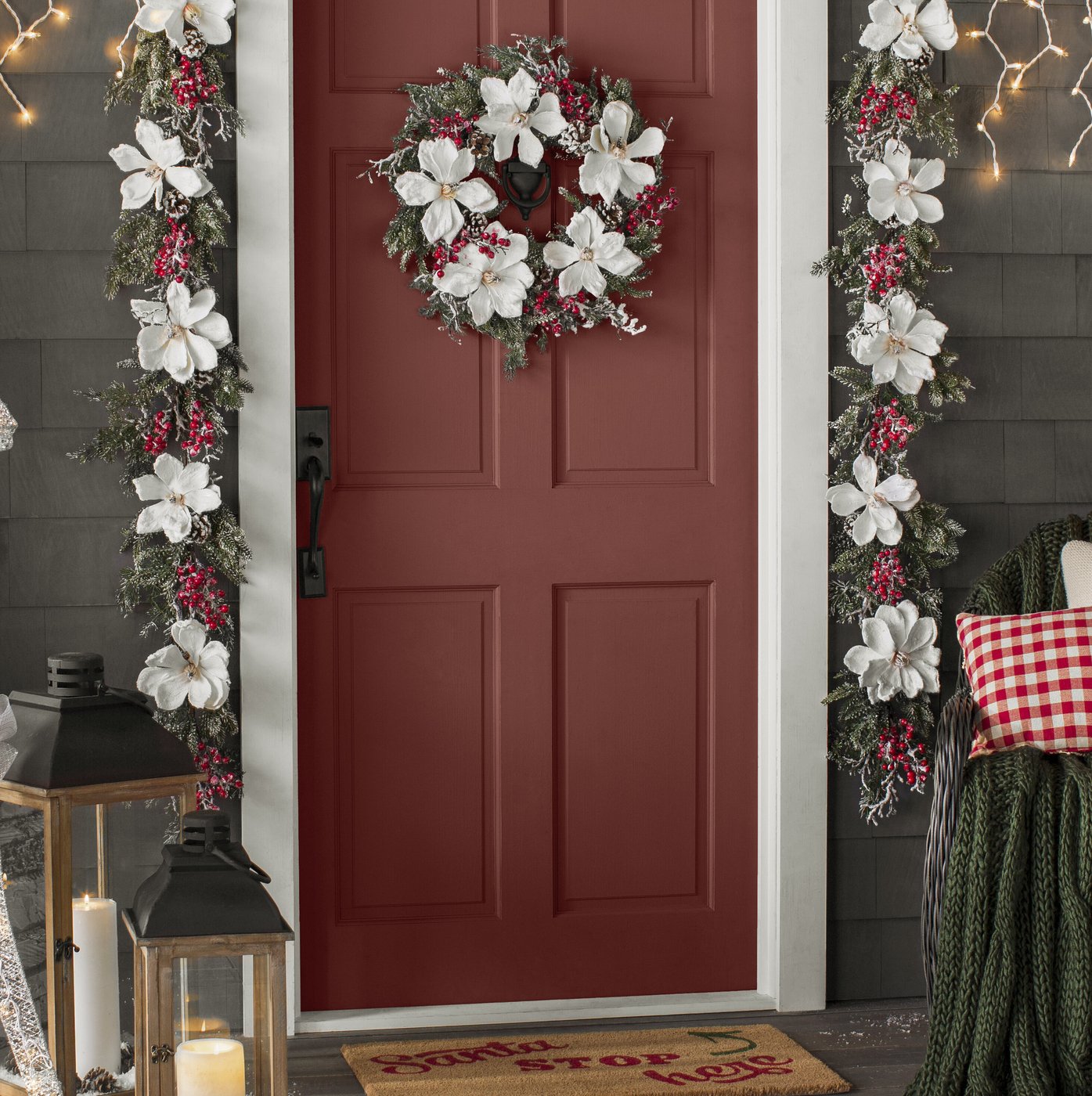 Snow-Laden Pine Garland
If you're going for more of a Snow Queen, winter-wonderland vibe, check out this garland that gives off a blizzard feel (without the dangerous, icy weather). Decked with pinecones and fir branches, this garland would pop excellently well on a door that's painted with dark hues - or if you'd like to have a reminder of cold weather regardless of how cold your neighborhood actually gets!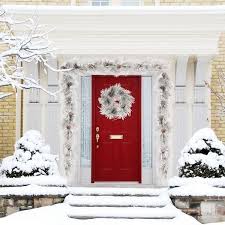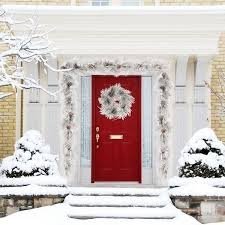 And there you have it! Each of these garlands will make for a gorgeous Christmasy look for your home. Now you can trim your tree and decorate your home - including your front door - with confidence.