Our Choice
Silo X10 Acled Track Head
This track and rail head is a perfect replacement as it offers low wattage and has superior lumen output. Containing more than 10 times the lifespan, it is easy to maintain and doesn't have any projected heat. Suitable for any dry area inside the home, it also contains a black fixture with a brushed nickel shade, helping it to blend in with lots of different styles of interior decor.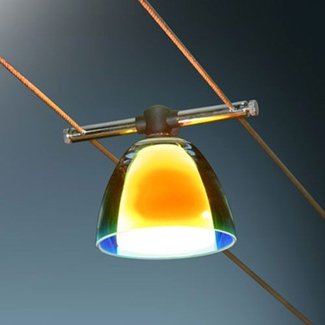 High Line 1 Light Rainbow I Track Head
This high line rainbow track head is based on two conducting copper cables that are mounted parallel to each other. The system construction is minimalistic, and the range of rerouting devices allow for three-dimensional, spatial design. Ultimately, this lends itself to any location where modern and varied lighting is needed. Due to its flexibility, it can accommodate any large area inside the home. The bowl-shaped shade also serves as an accent piece that complements the existing decor.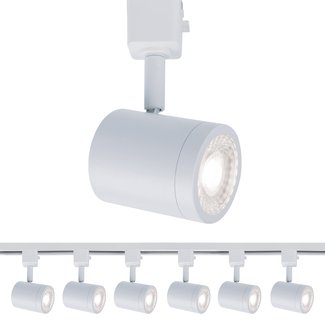 Charge LED Line Voltage Track Head (Set of 6)
This LED line voltage track head set offers superior light output. Containing a small and unobtrusive design, it's developed for residential spaces as well as lower mounted commercial applications. The sphere-shaped shade made from clear glass lends an ultramodern effect to this piece, while product care is easy by wiping it clean with a dry cloth.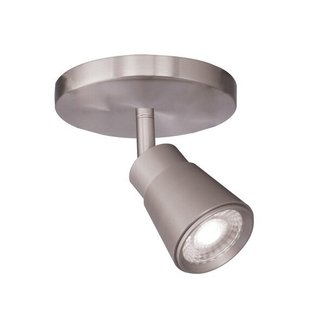 Solo LED Energy Star Head
This solo energy Star head is designed for residential use. It's also compatible with low ceiling commercial applications and a wide variety of others. Feel free to install it on your ceiling to bath vanity for an instant interior decor pick me up. As a bonus, this fixture contains led lighting, which is energy-saving while the brushed nickel finish adds to the style and charm of this piece.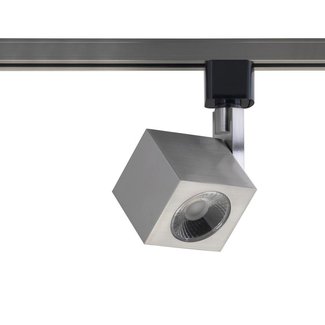 Square Track Head
The square track head is not only ultra-modern but has a futuristic appeal as well. The halo track head contains a square shade shape and is finished in aluminum and metal, giving it a classy yet minimalistic appearance. This piece is suitable for a number of applications, including low and high ceilings in kitchens and bathrooms.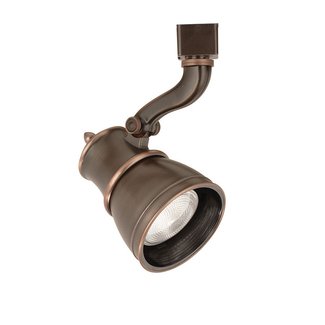 Caribe Track Head
If you're looking for a track head with old charm and rustic appeal, then this is the one. Designed for dry spaces, and made from durable metal, this accent piece will become the focal point inside any residential space. Due to the rugged appearance and construction, it's also durable for various commercial applications.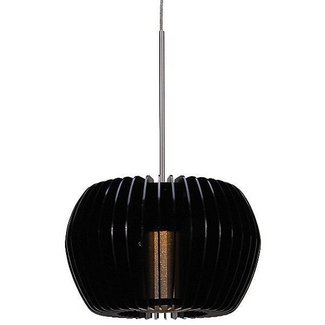 LEDme® Quick Connect Track Pendant
This quick connect track pendant contains integrated LED lighting for an energy-saving solution. The pendant type fixture comes in a classic black metal and plastic finish, which makes it suitable for various applications. Feel free to use it to light up your living room or dining area and bring a touch of class into your home at the same time.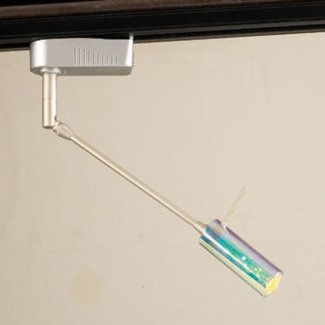 Wilt 1-Light Track Head
If you are looking for a track head that says, "the future is here,"? Then you are in luck. This ultra-modern and minimalistic fixture is available in a silver finish, which brings a touch of class and opulence into your home. Use it as a focal point in any living area while enjoying the energy-saving solutions from the integrated lightbulbs.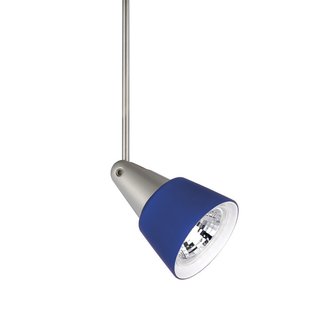 Mint Track Head
When it comes to functionality and versatility, this quick connect fixture has it all. This fixture for track system lighting has a wide interchangeable glass and metal shades. The simple, conical shape contains ideal lighting capabilities while it's clean style, and practicality provides both a charming addition to your interior decor and optimal lighting for any occasion.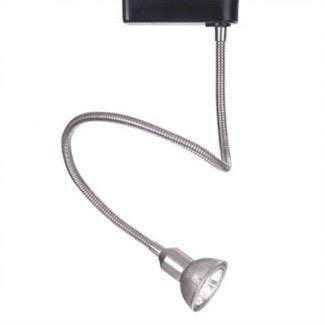 Curly Flexible Track Head
This attractive light source allows you to illuminate your paintings and drawings while bringing your interior decor to life. The flexible track head allows for maximum flexibility making home decorating fun while it's also compatible with track lighting systems that make it convenient for lighting up your home. Suitable for dry areas and containing low voltage, it is the ideal combination of style and functionality.