When it comes to picking out the perfect gaming chair, there are several factors to consider. Whether it's comfort you're looking for, or killer surround sound and special integrative features, the best gaming chairs have something for everyone.
Here, you'll find the six top custom gaming chairs on the market, starting with the best of the best and the best of the rest!
1.

Vertagear SL4000

The Vertagear SL4000 is number one on the list for many reasons. Its PVC leather upholstery is mark and scratch-proof, and this high-quality synthetic material is also stainless and odor-resistant.

This chair is comfortable, providing plenty of support for your head, neck, and upper back. The backrest fits your spine's natural curvature, helping you maintain a healthy, sustainable posture when you play for extended periods.

The SL4000's high-quality 55 lb. steel frame ensures durability, and its weight capacity is 200 lbs. The backrest and armrests are all fully adjustable, meaning you can play around with the chair's dimensions until you find a size and angle that perfectly suits your body shape. The tilt control has adjustable resistance and a locking mechanism to preset your chair for maximum comfort.

At 24" x 24" x 52", the Vertagear SL4000 has a compact and classy design, and its body form material provides premium-level comfort, all for an affordable price.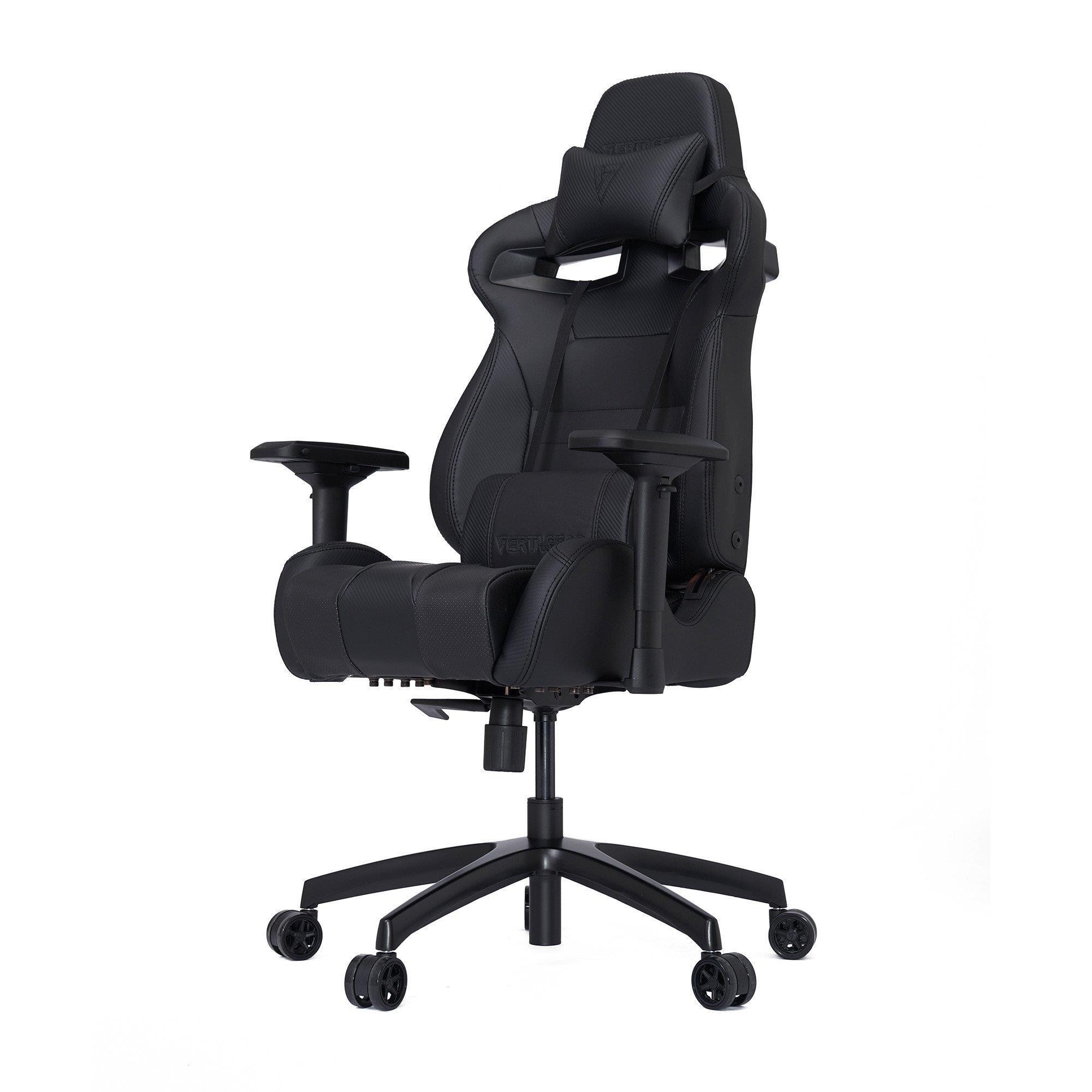 2.

Devoko Ergonomic Gaming Chair

This affordable unit has been designed specifically with your comfort in mind. The lumbar support at the bottom of the backrest is easily adjustable, so you're free to move it further up your back to suit your height and body shape.

The same thing goes for the pillow on the headrest as the head support is detachable if you prefer sitting in a self-supported, upright position. Users will also love the angle tilt feature: you can adjust your chair to several separate angles between 90 and 170 degrees.

With its durable steel frame and leather upholstery, the Devoko is built to last. It weighs 45 lbs. and can withstand loads of up to 300 lbs. At 20.5" x 19.8" x 50.5", this chair is easy to move about and store. It has five mute rolling wheels for easy transport, and they won't scratch or scuff floors.

The Devoko may not offer the top-level look or backrest and armrest adjustability of the Vertagear model. Still, its affordable price tag and durable build more than justify its place on this list.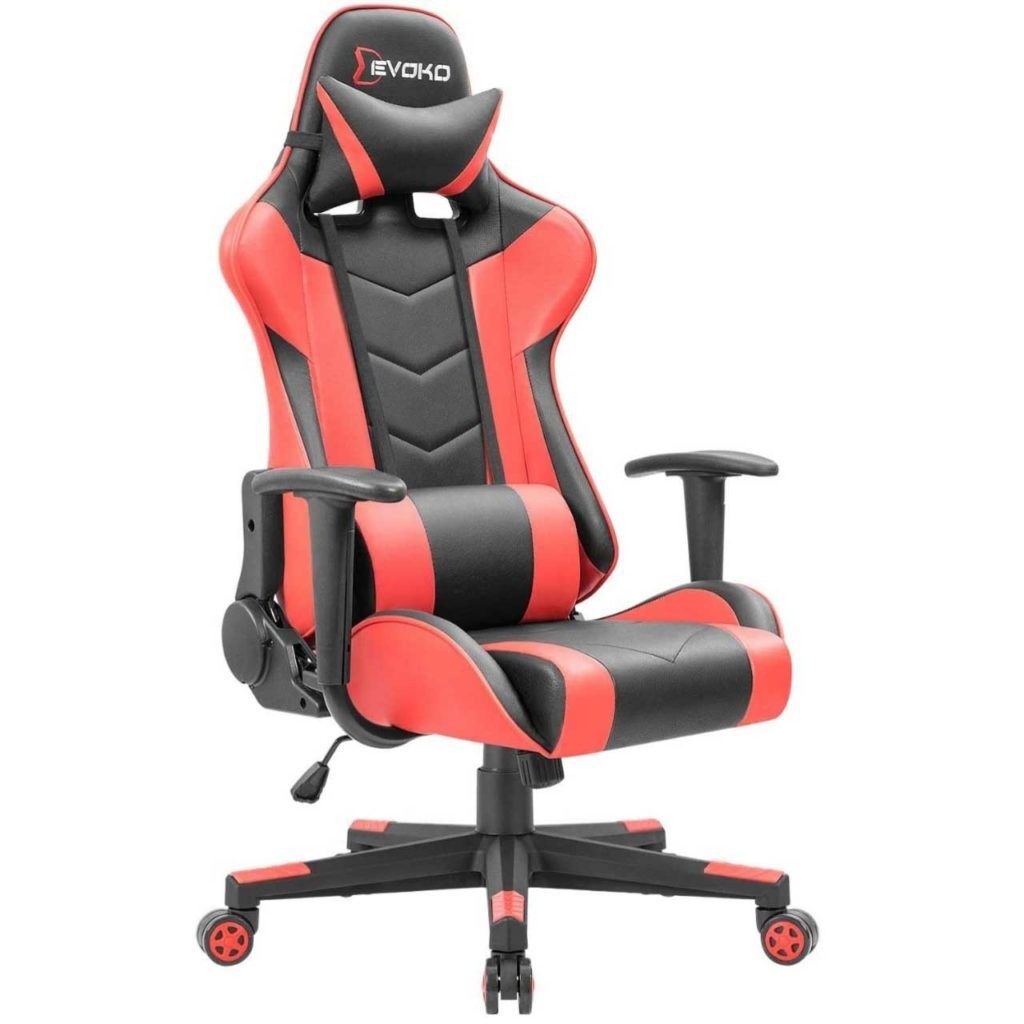 3.

DXRacer Formula Series Chair

As the first modern gaming chair ever marketed, the DXRacer Formula model is an icon in the world of gaming chairs. Its ergonomic neck and headrests are made from top-quality synthetic material, while the backrest is extra tall to provide even more support to your upper bag.

The seat is made with breathable mesh fabric to prevent you from getting too hot as you play, and the model comes in jet black and swanky red. You'll feel like you're strapping yourself into a racing car when you sit down in the DXRacer.

The backrest is adjustable, meaning you can sit upright at 90 degrees in front of the PC or PS4, or you can lounge back at 135 degrees when you want a rest. Weighing just under 50 lbs. and with dimensions of 27.5" x 19.7" x 50", the DXRacer Formula Series' load capacity is 200 lbs.

The folks at DXRacer are confident about the quality of their designs: this model comes with a lifetime warranty on the metal frame. When it comes to premium, durable gaming chairs at competitive prices, the DXRacer Formula Series is the clear choice.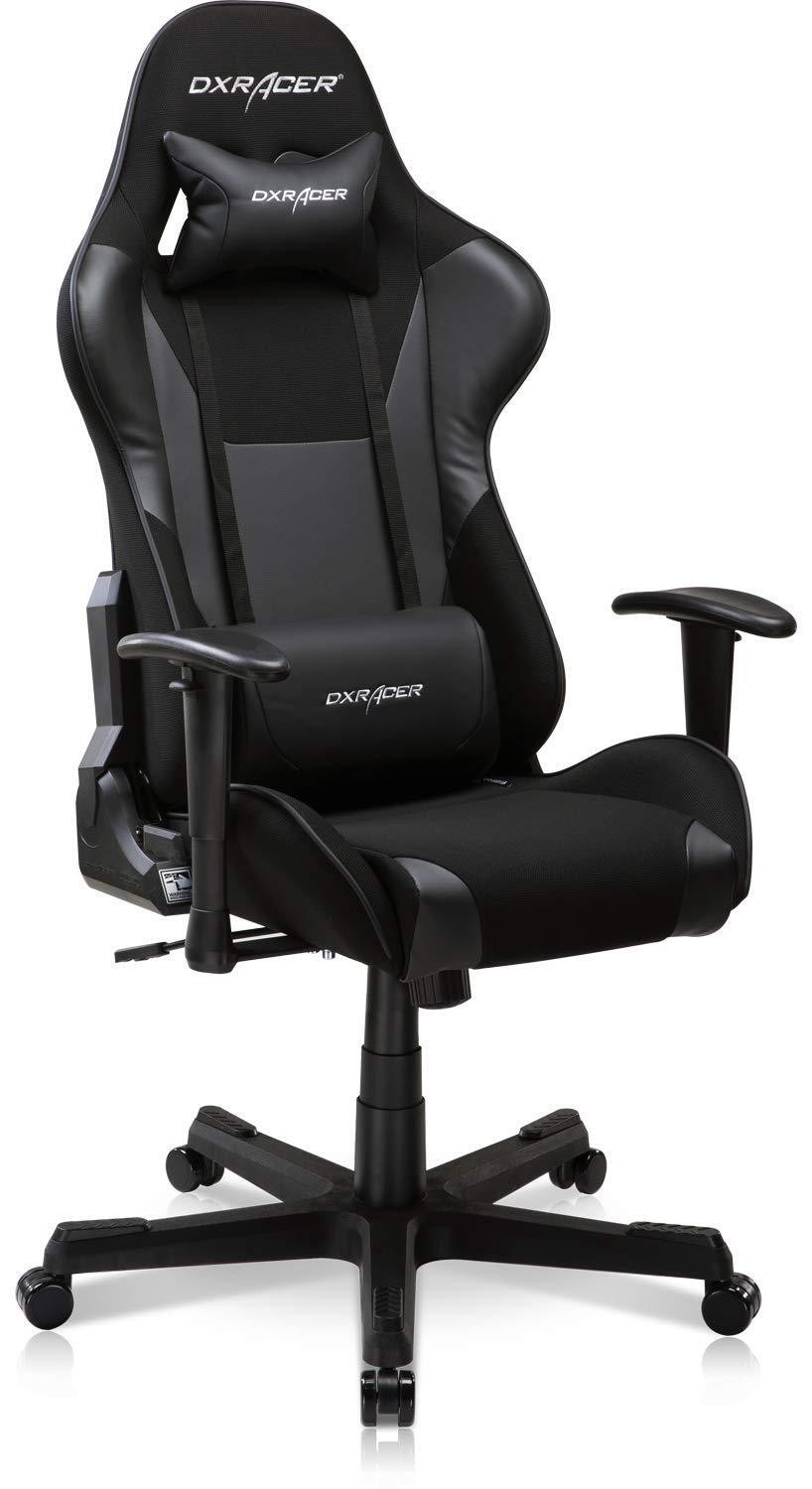 4.

AKRacing Core SX Chair

The AKRacing SX custom gaming chair has a strong steel frame upholstered with high-quality, comfortable PU leather.

This 25.59" x 23.62" x 59.06" model comes with an adjustable lumbar support pillow to help support your back, while the backrest itself is reclinable, for those moments when you need some relaxation. The foam material on the backrest has a minimum starting density of 55 kg/m³, helping you maintain proper posture while playing. Don't worry if you prefer sitting upright and alert while gaming: the headrest pillow is both adjustable and detachable to suit your needs.

The wheels on the five-star base are efficient and mute: it's easy to quietly move the chair into a different room without causing any disruptions. The 57 lb. AKRacing chair has a one-piece steel skeleton, making it a highly durable option. It can hold a weight of up to 330 lbs: this is one of the highest possible load capacities for custom gaming chairs on the market.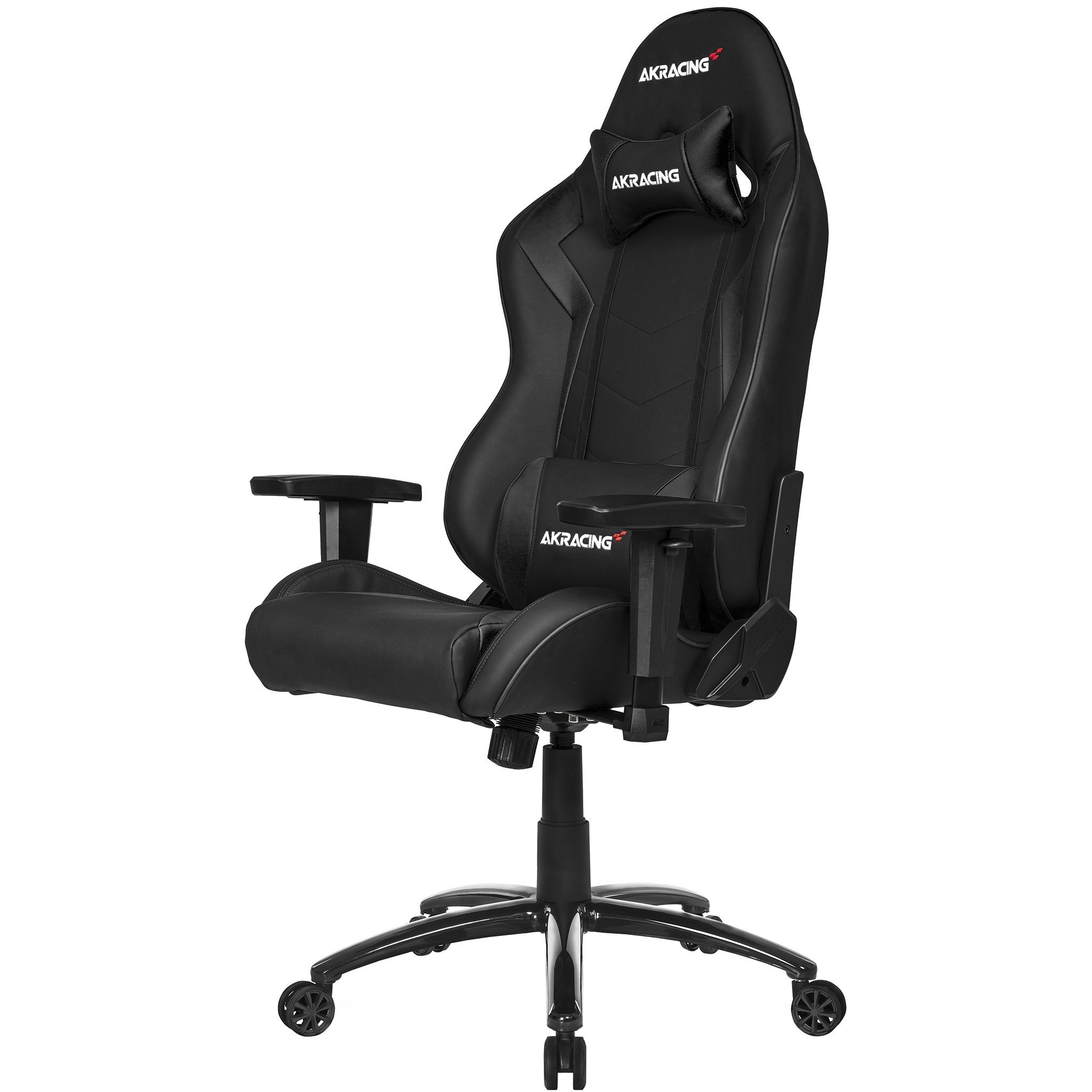 5.

Steelcase Leap

The Steelcase Leap is a highly ergonomic model that is primarily designed for office workers. However, the Steelcase-patented LiveLumbar technology moves with your body to create optimal comfort making it the ideal choice for the serious gamer.

This innovative form of lumbar support is excellent for your spine and posture. You don't need to adjust the seat or backrest in any way: just sit back, and the dense fabric molds to your body's contours to support you.

At 24.75" x 27" x 43.5", the Leap is smaller than other gaming chair options, but it's also a lot more adaptable. Given its original purpose, you can easily use this chair for other forms of work. Once you're done with your job for the day, simply wheel it over to your console and start gaming.

This chair also has a patented Natural Glide System, which allows you to keep playing even as you're in a reclining position. It weighs 48 lbs. and has a weight capacity of 400 lbs.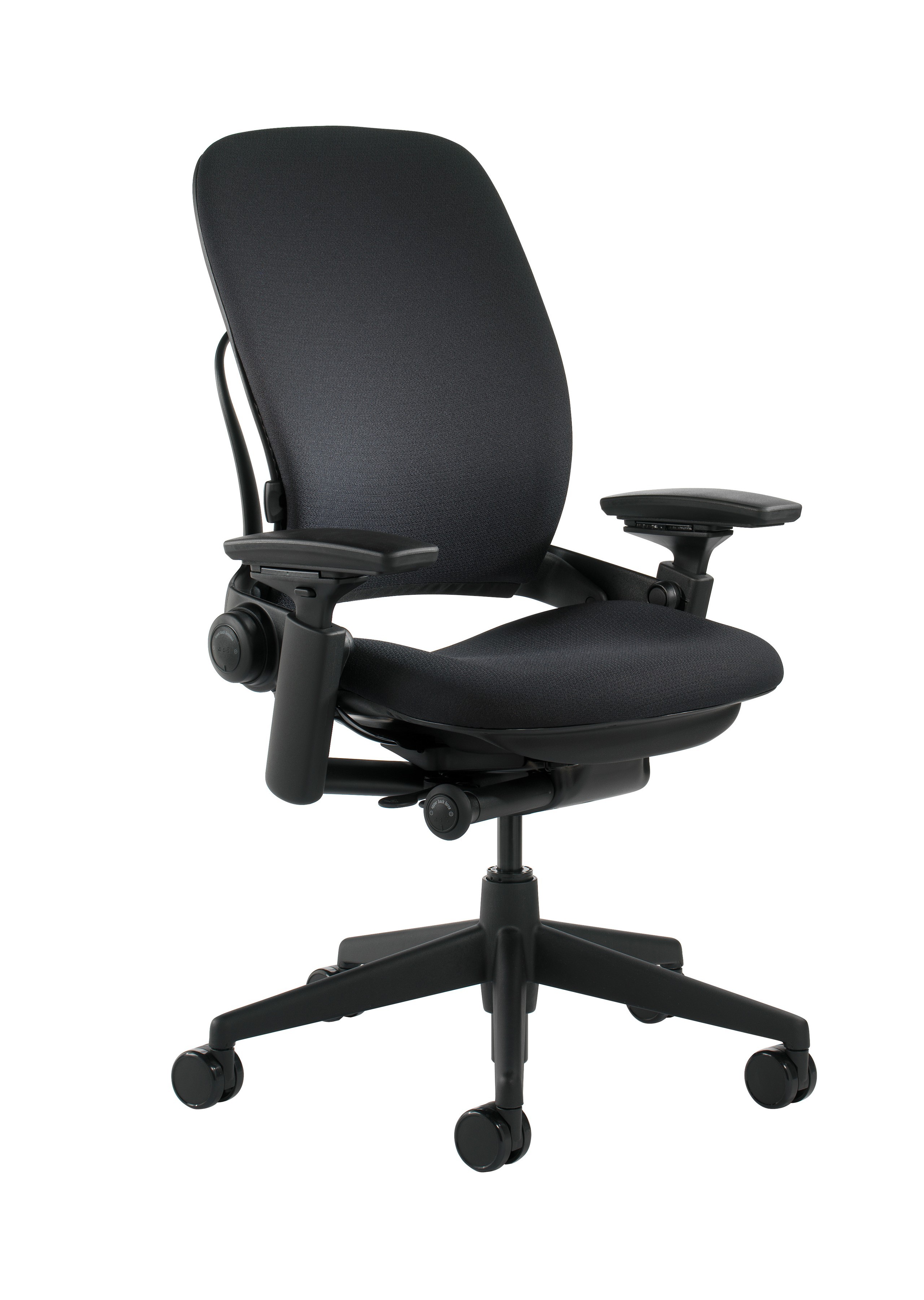 6.

GTRACING Gaming Chair

If you're looking for top-quality surround sound in your custom gaming chair, the 50 lb GTRACING gaming chair is perfect. Two Bluetooth speakers nestled in the headrest completely immerse you in a bass-heavy, stereo sound experience.

You can play for up to six hours before charging the speakers, and the wireless feature means you can easily connect to any device from your phone to your console to your smart TV.

Apart from the speakers, the chair has numerous other benefits, including a sturdy metal frame and PU leather upholstery. Its weight capacity is 300 lbs., while its dimensions are 33" x 26" x 11.5". It has a reclining feature: you can adjust the angle to anywhere between 90 and 170 degrees.
In Sum
The best custom gaming chairs should be ergonomic and comfortable, providing proper lumbar support and encouraging a good posture. They should be durable and long-lasting, with a solid metal frame and five-star base.
Whatever it is that you prioritize in a gaming chair, you'll find a suitable option in this list.