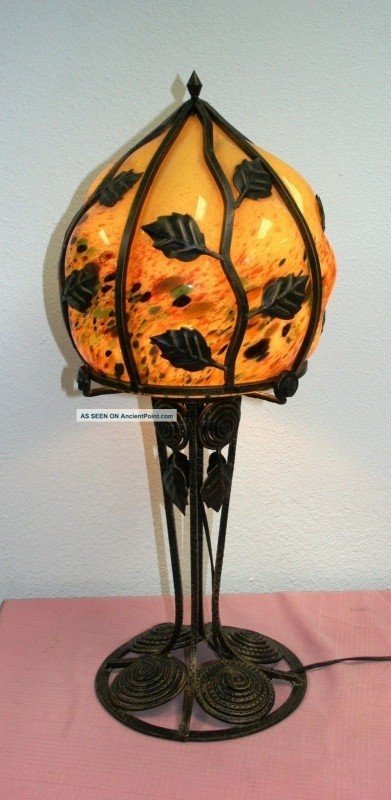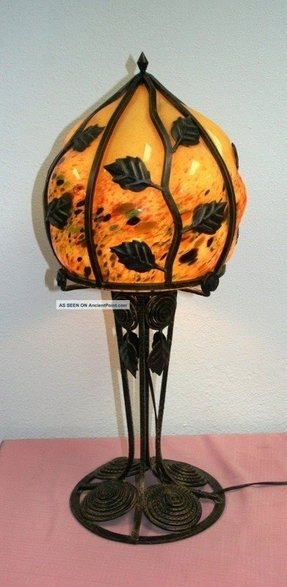 French Reproduction Art Deco Wrought Iron Table Lamp Hand Blown Glass Shade
The beautiful French style brass table lamp with hand blown glass lampshade is a unique and very practical light ideal for stylish interiors. The beautiful color of the blown glass combined with the leafy motifs of the leaves delight.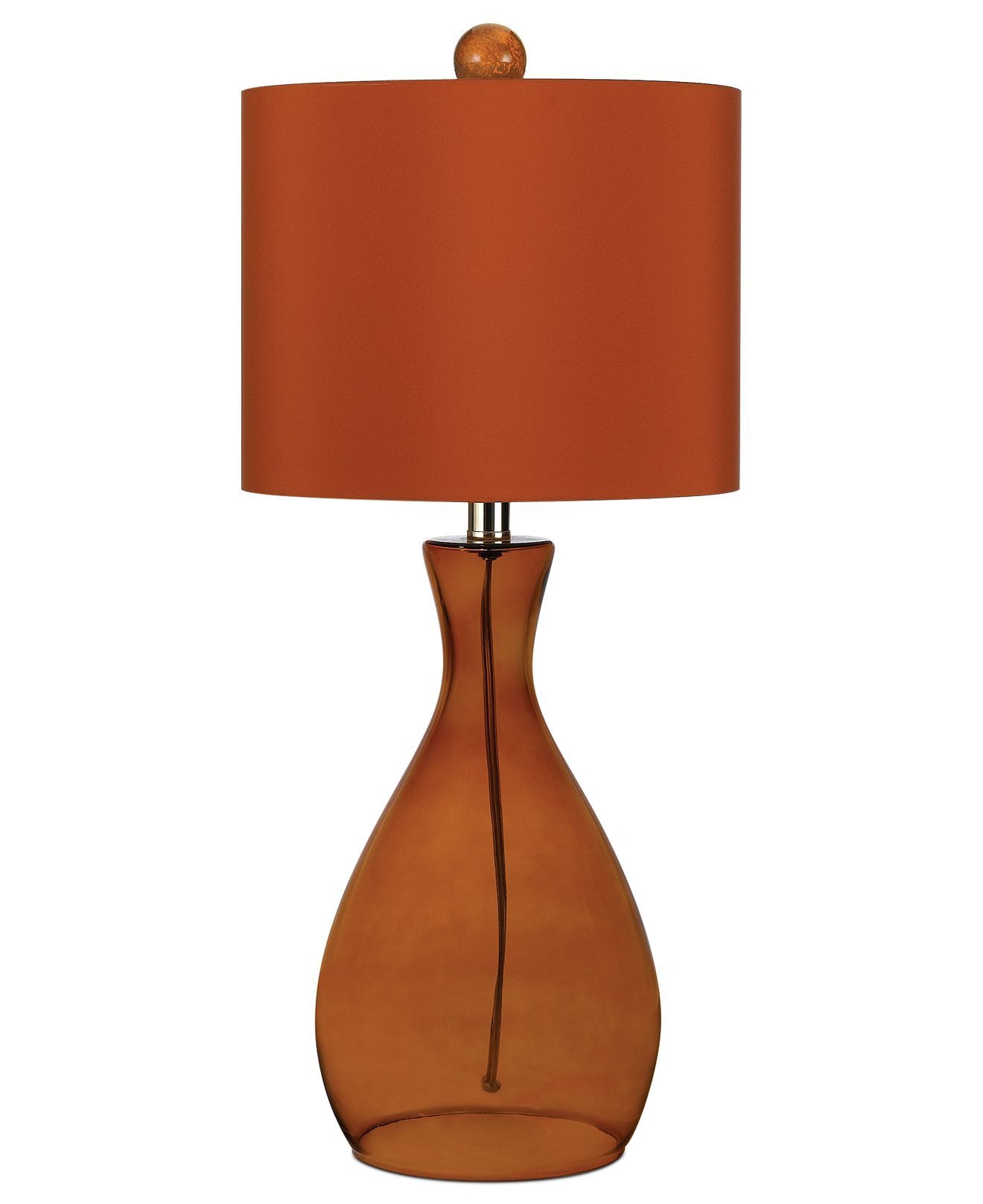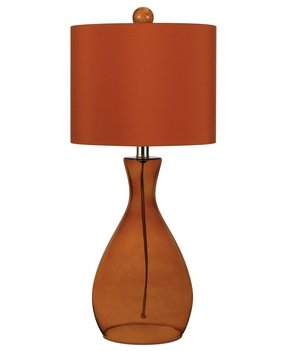 Hand Blown 26" H Table Lamp with Drum Shade
Beautiful decoration for living rooms and bedrooms, this stylish 26-Inch Height Table Lamp with Drum Shade & Orange Finish is hand-blown and hand-crafted. Includes rotary on/off switch, and provides your home with soothing, warm light.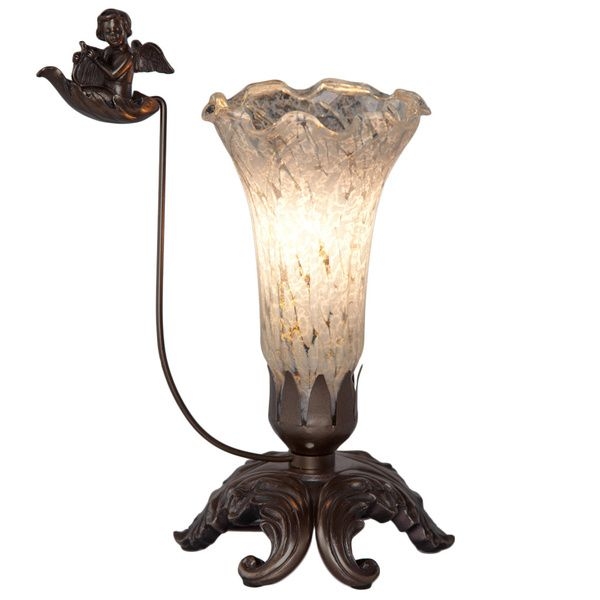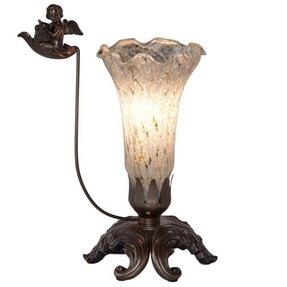 Hand Blown Glass Lily 9.5" H Table Lamp with Bell Shade
It is a beautiful and extremely decorative lamp on the table. Perfectly presented in the living room and bedroom. In its styling refers to the plant motifs. Lampshade is a beautiful, delicate flower, and the remaining part of the lamp is its twig.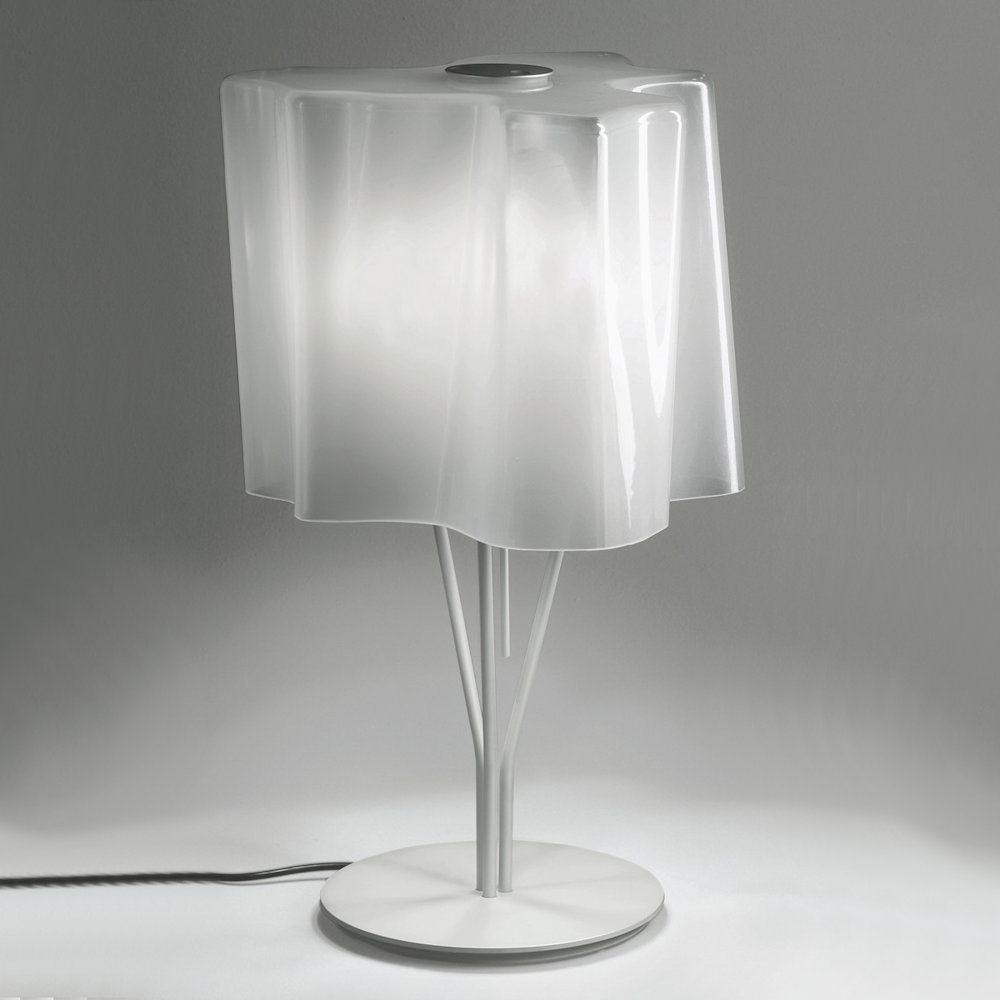 Logico Table Lamp with Novelty Shade
Suitable for modern interiors, this breathtaking table lamp in a white finish is characterized by aluminum/steel construction. The lamp features a dimmer switch, and a circular base. Accommodates 40W incandescent bulbs.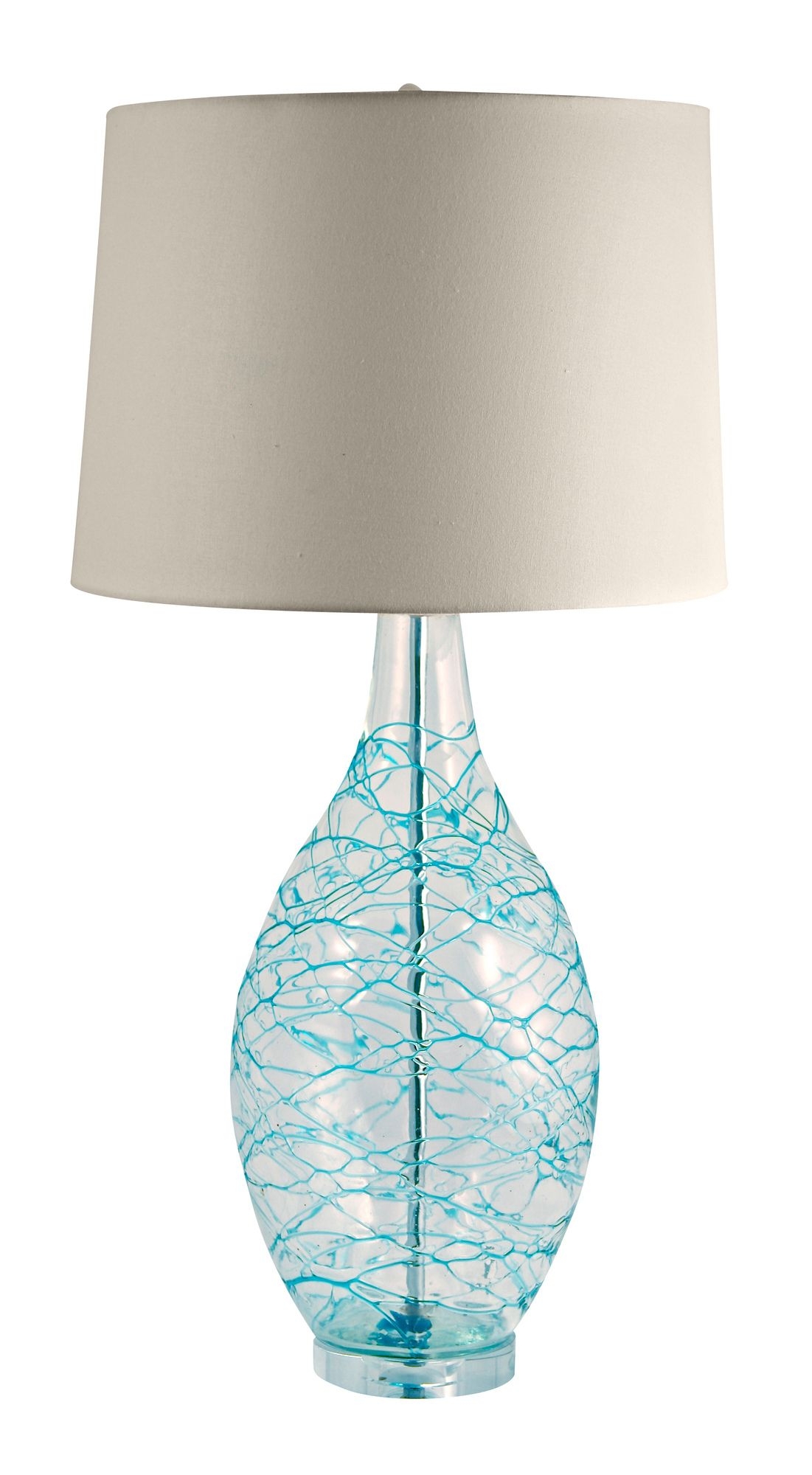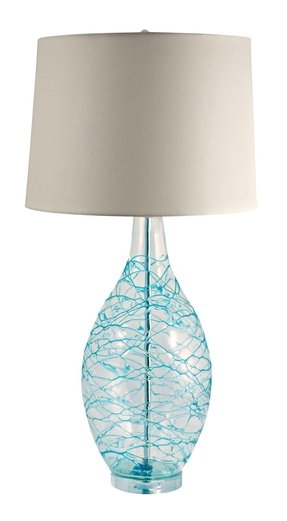 Lamp works glass hand blown table lamp with blue coils
Hand blown glass is the best kind of glass you can use for your standing lamp – just look at this one if you don't believe us. The light blue colour keeps it cheerful, light and airy. A great idea for a blow of fresh air in your bedroom!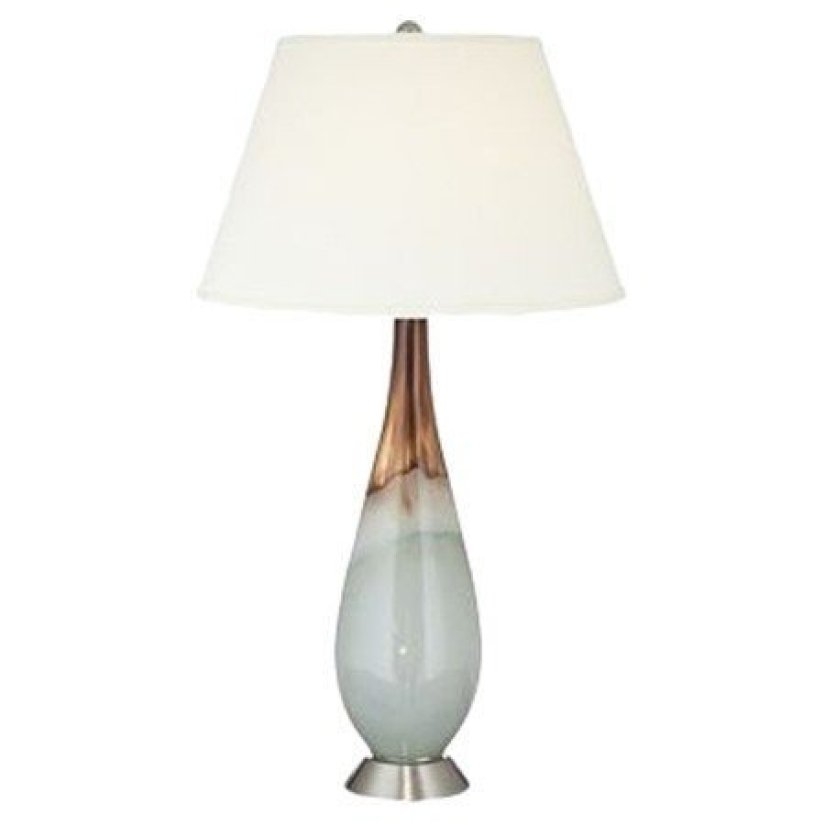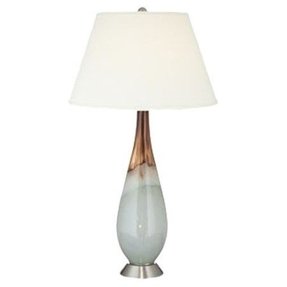 The Bright Way Table Floor Lamps Jade And Amber Hand Blown Glass Table Lamp
An elegant stylish electric table lamps featuring a sleek vase-like stem (on around tapered metallic foot) crafted of hand blown opaline glass in pale greenish and coppery shades. A classic lampshade is of quality white fabric.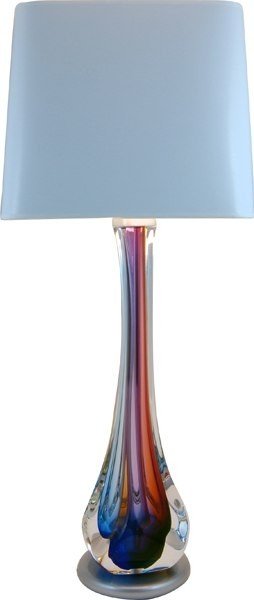 Harrie Art Glass - beautiful side table lamp, hand blown glass by California glass artist Paul Harrie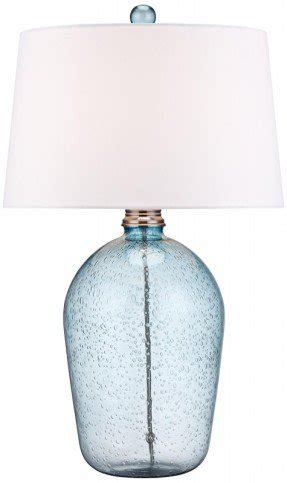 Add a touch of contemporary look and mysticism to your living room with the addition of the table lamp with hand blown glass base. A handmade in this case it is the basis for the lampshade.The blue shade of the glass cover the drops-as if the rain had fallen.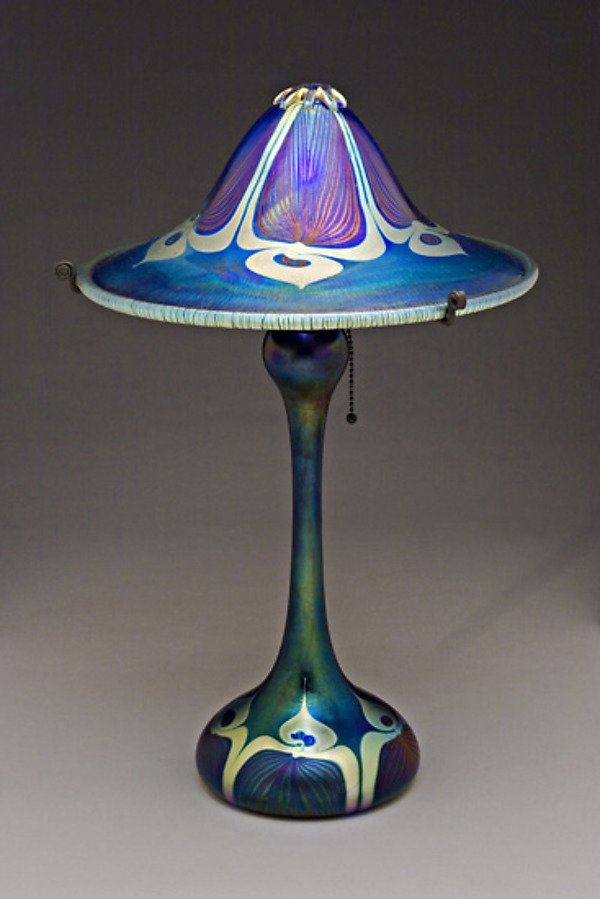 This unique, hand-made lamp is dedicated only for someone, who has very sophisticated and original sense of style. A blown glass lamp decorated with the design of delicate peacock feathers. Signed on bottom of the base and inside shade.
Stylish table lamp fitted with glass lampshade. Great addition to the living room, bedroom and more. Suitable for residential and commercial premises.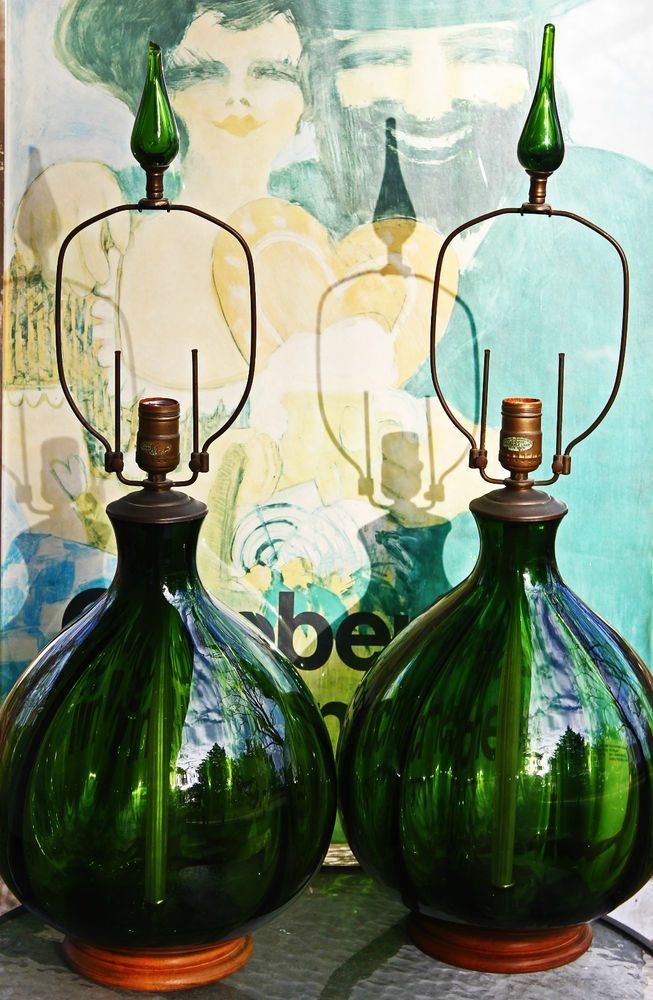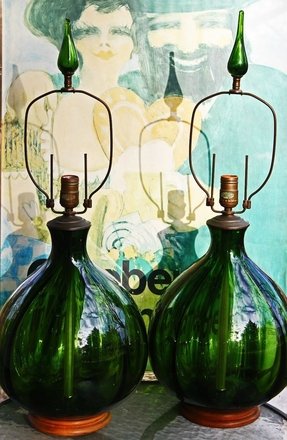 These are most fabulous! ~ Pair of Vintage Mid Century Hand Blown Green Art Glass Table Lamps | eBay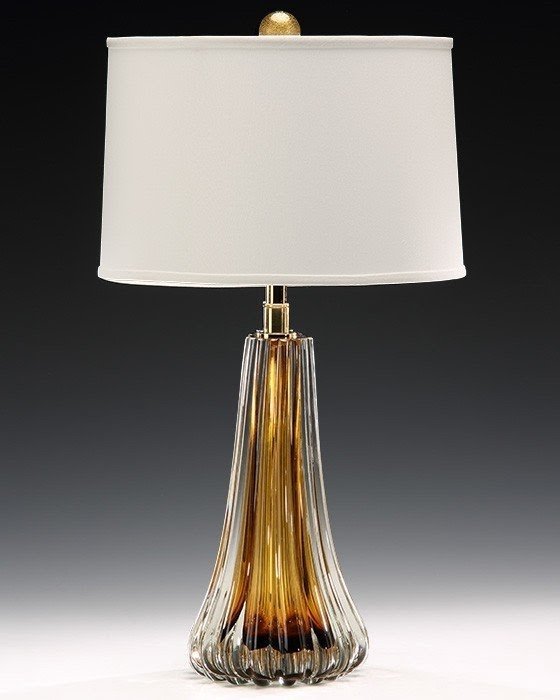 Uniquely designed table lamp with a superb glass base, stained with a dash of brown for incredible accent value. The lamp also looks super compact too and comes fitted with a nice white finished fabric-based lampshade at the top for impeccable elegance.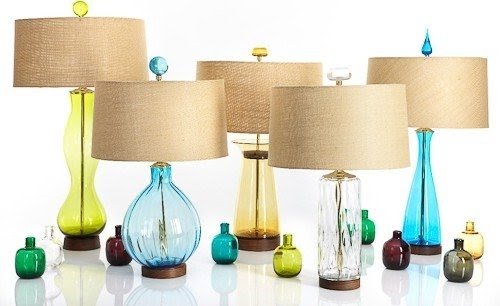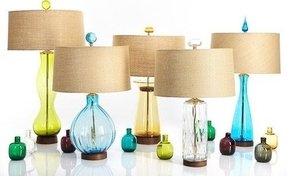 Beautiful table lamps with a colored glass base and a large rounded lampshade. The glass bases are available in different styles, sizes, and colors as well. Each of the lamps is supported by a sturdy base for stability and safety as well.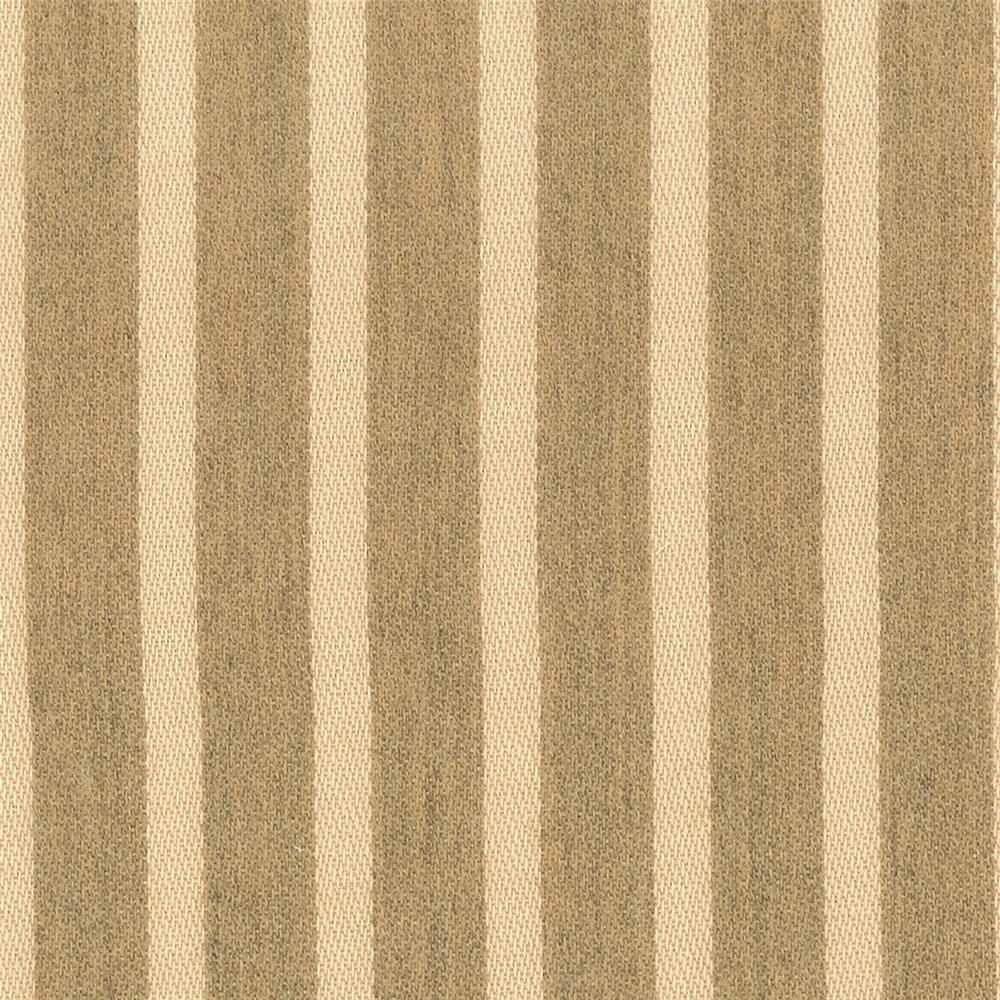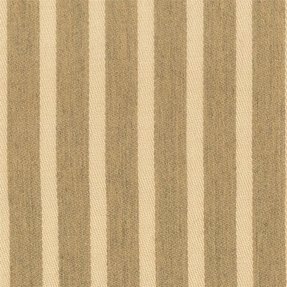 Pair Hand Blown Smoke Bubble Glass Table Lamps image 4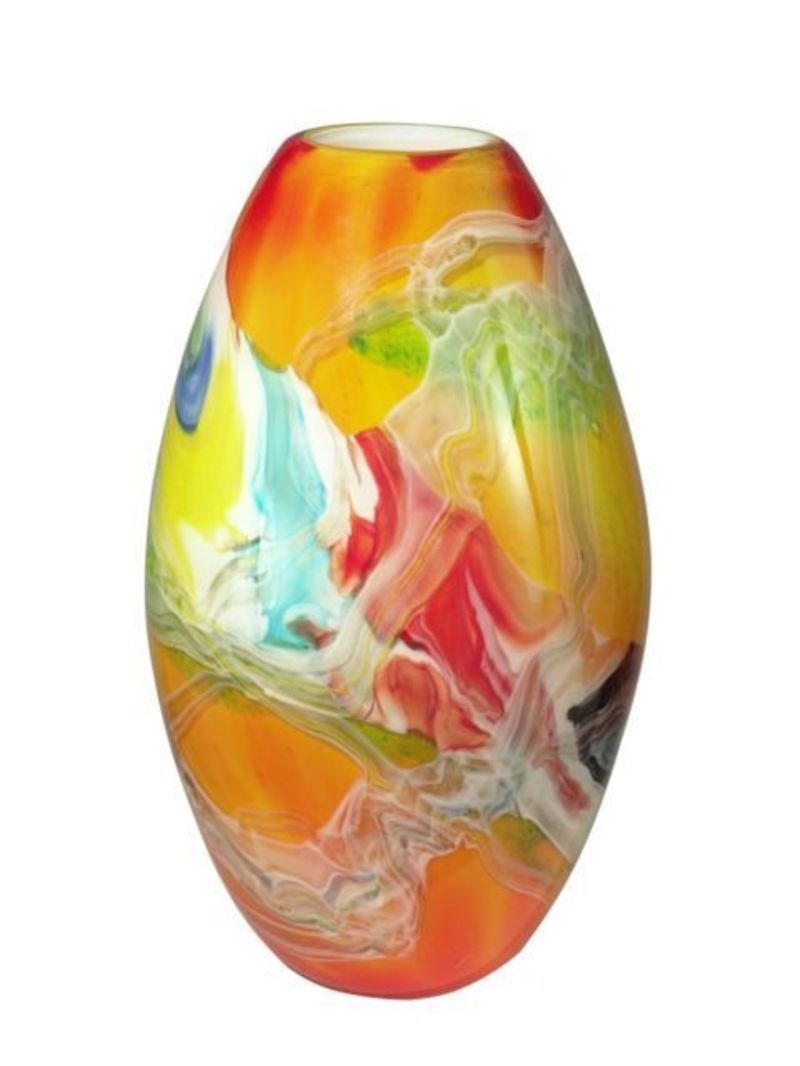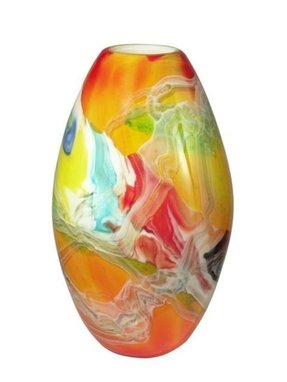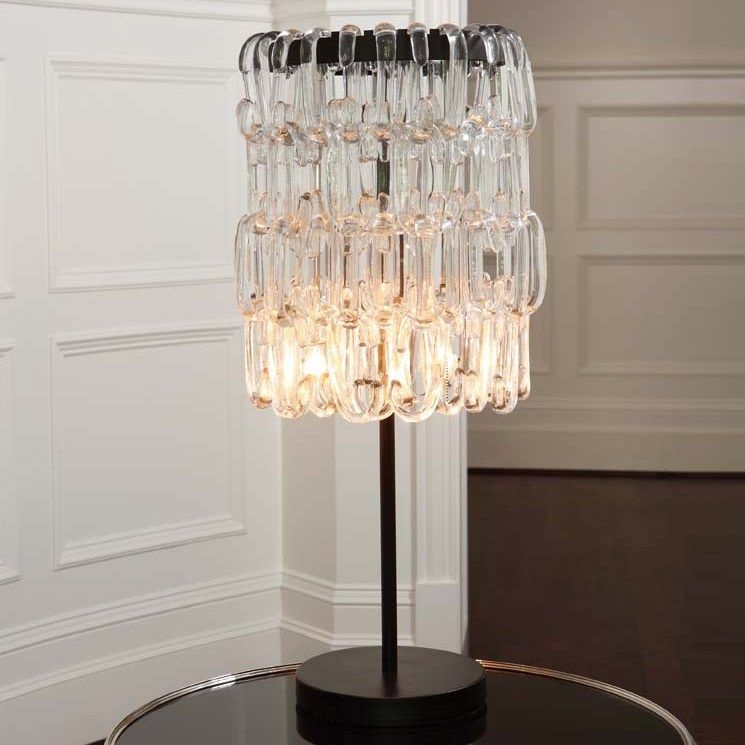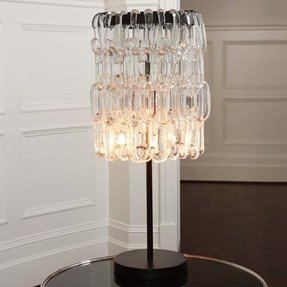 Global Views Lighting C Table Lamp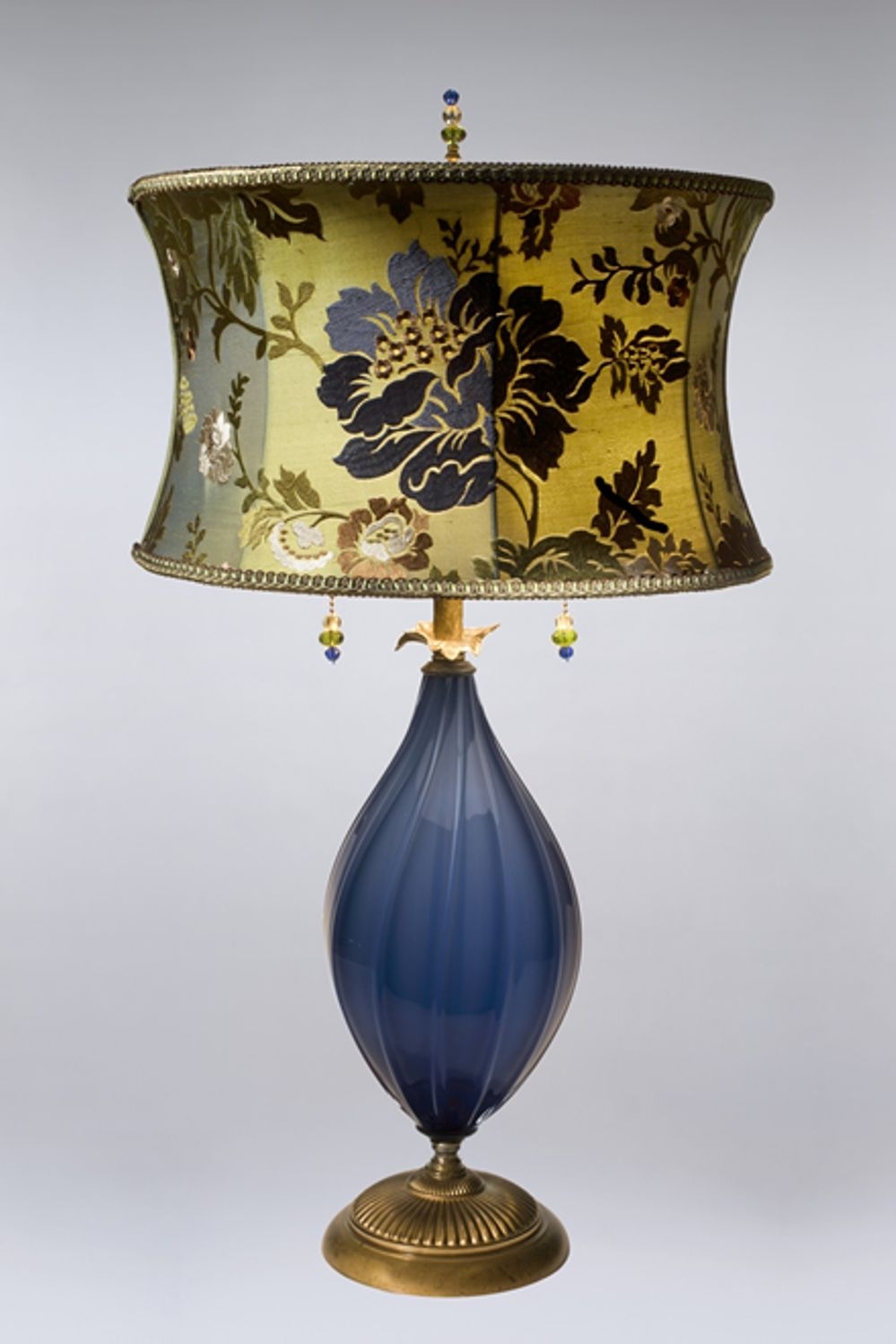 Iris: Caryn Kinzig and Susan Kinzig: Mixed-Media Table Lamp - Artful Home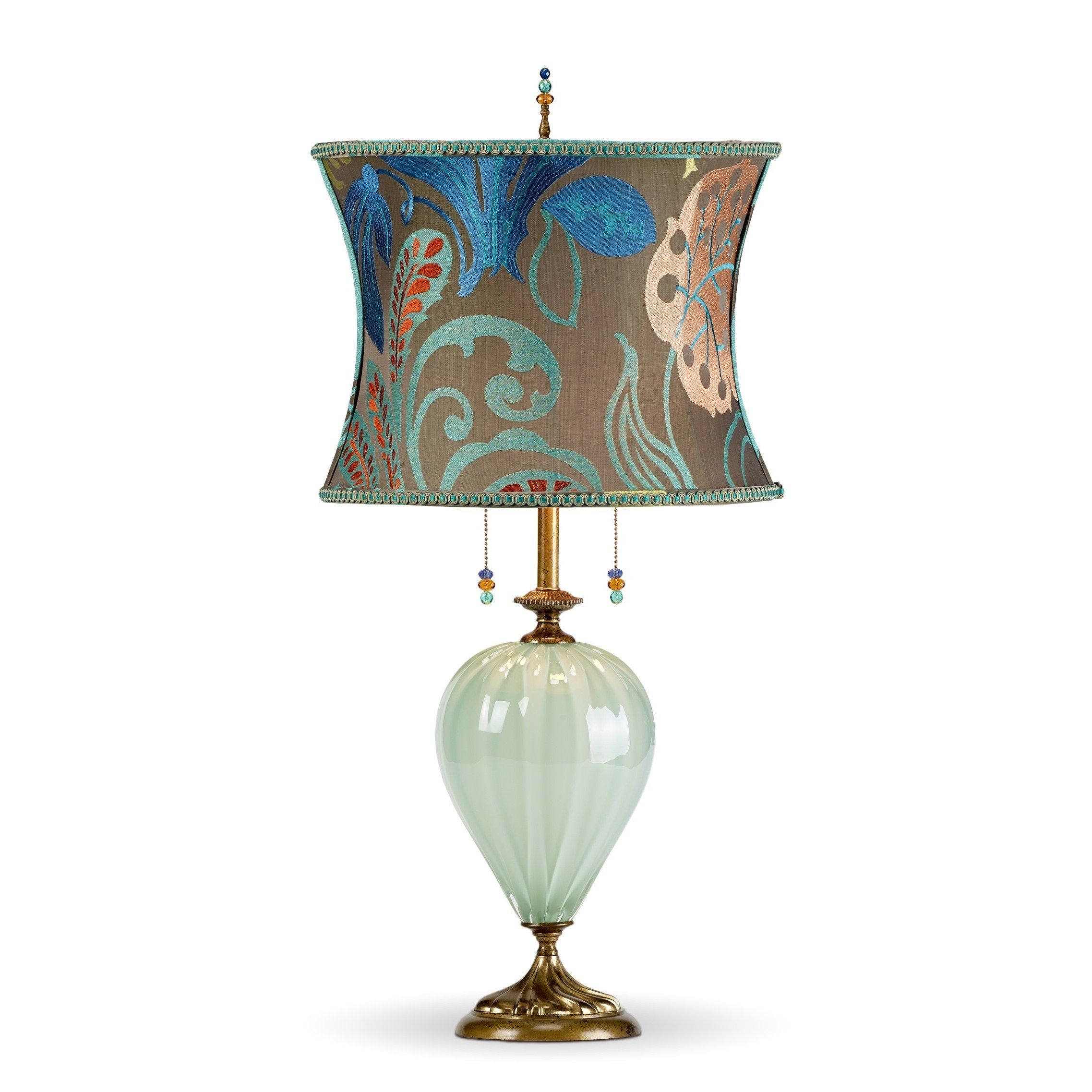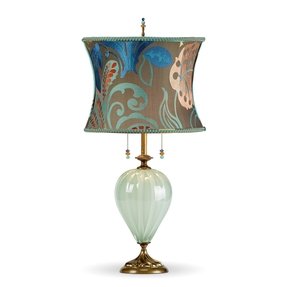 Magnificent Kinzig Creation Table Lamp with Silk Shade & Hand Blown Glass Base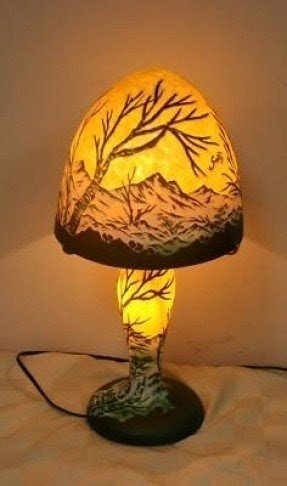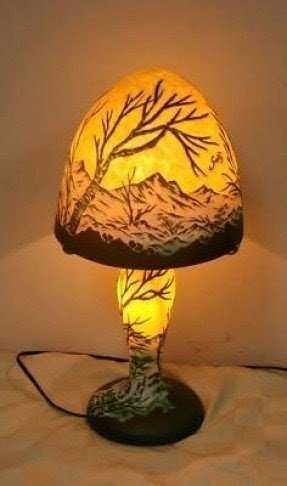 French Reproduction Hand Blown Glass Acid Etched Cameo Table Lamp Winter Scenery | eBay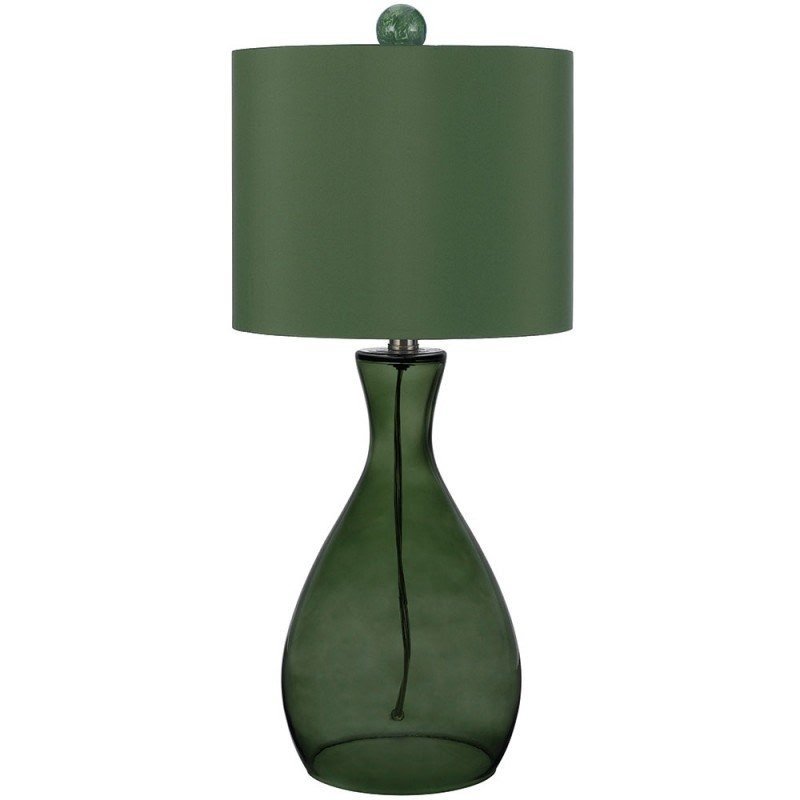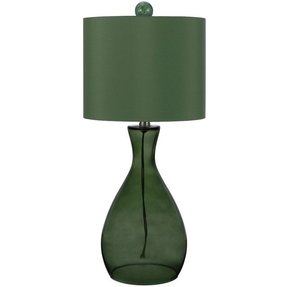 ... Store lighting table top Mercer Hand-Blown Glass Table Lamp in Green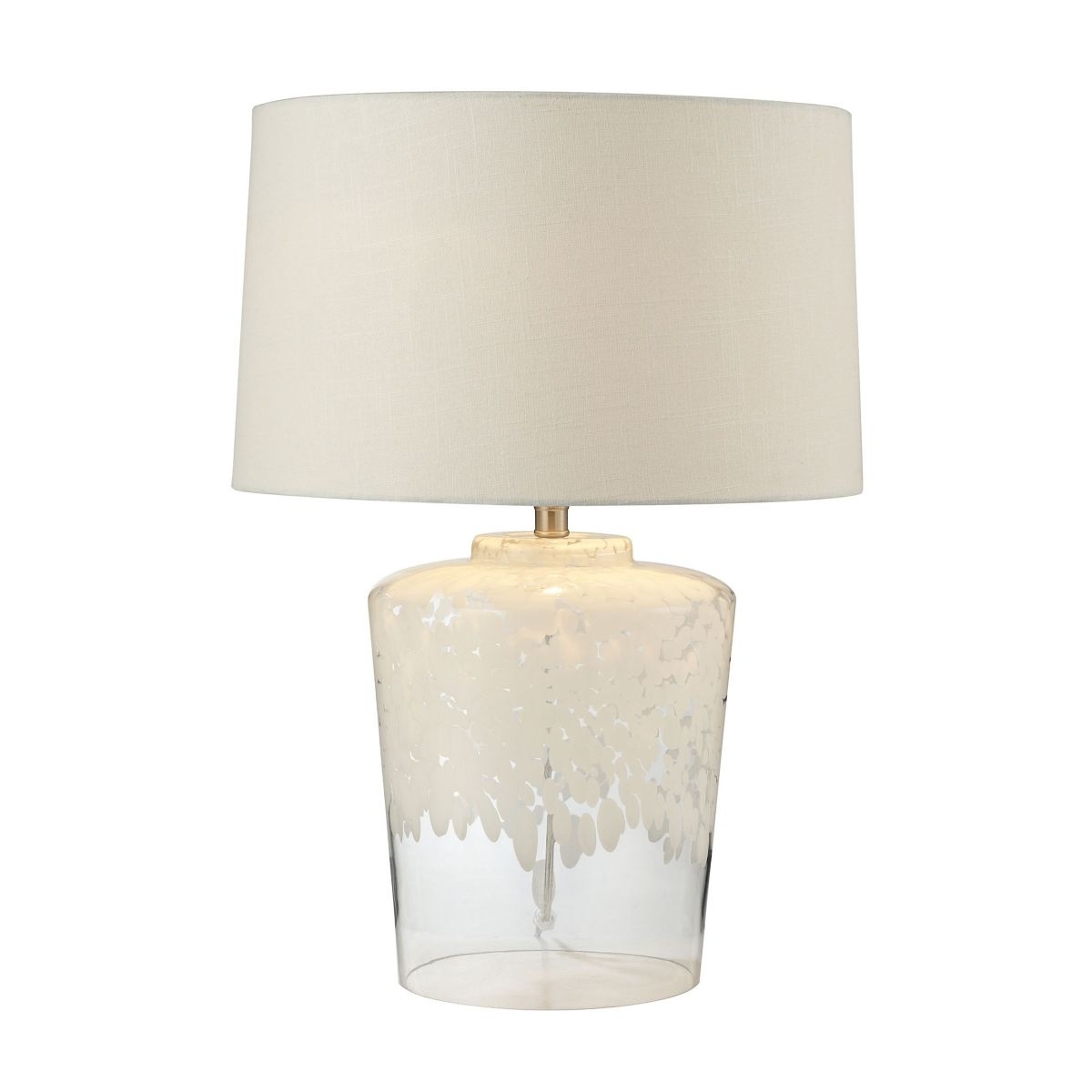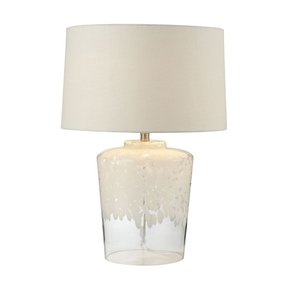 Breakers Sea Foam Glass Table Lamp - gorgeous hand blown glass!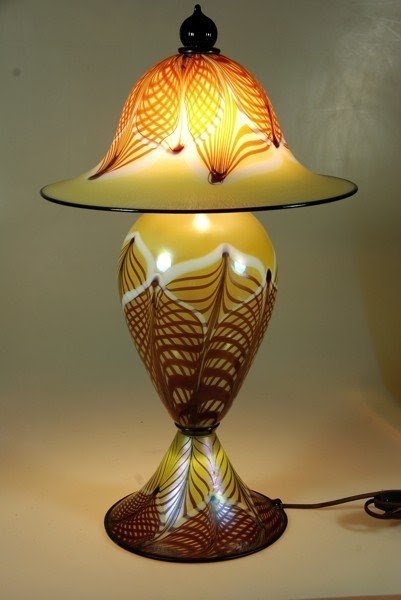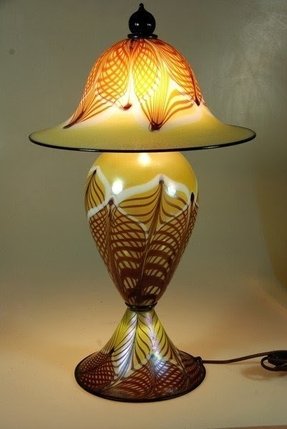 With such a snazzy table lamp, your living room or bedroom will become much more appealing. The whole lamp is made of hand-blown glass, hand-painted in brown, white and yellow, and beautifully adorned with a leaf pattern and a black ball finial on top.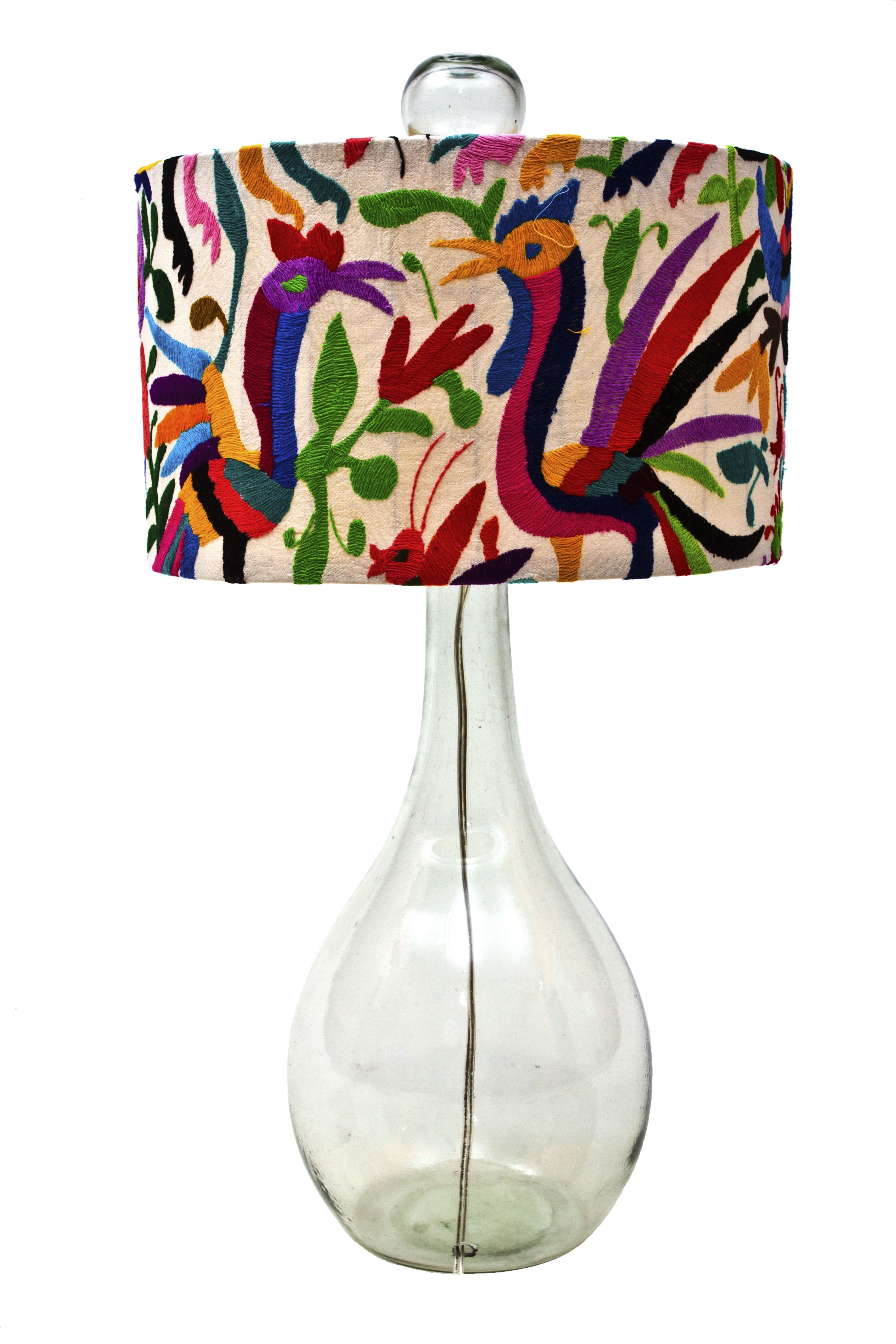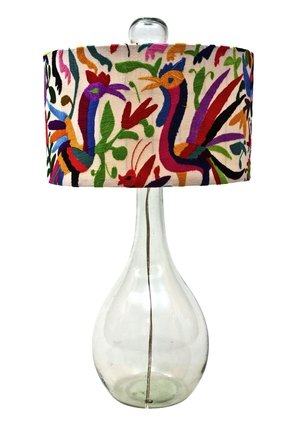 Stray Dog Designs "Shelly" lamp, hand-embroidered Otomi shade, hand blown Mexican glass base, $735.00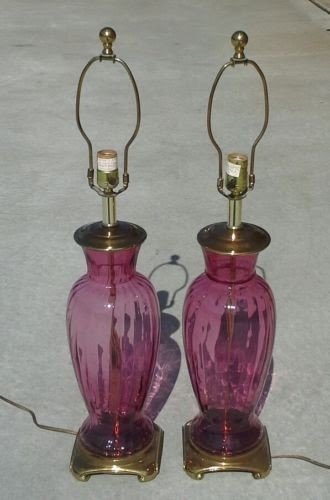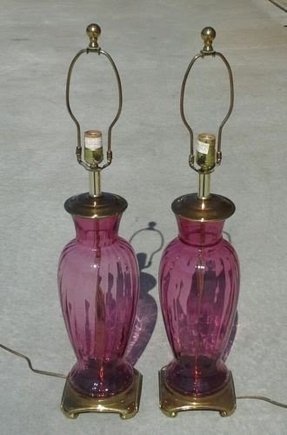 The beautifully decorated and light table lamp with hand blown glass. The whole of the pink shade beautifully connects to the brass base. Ideal solution for living rooms, bedrooms or other interiors, which will bring a unique atmosphere.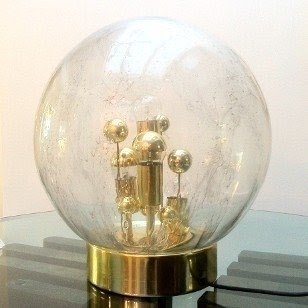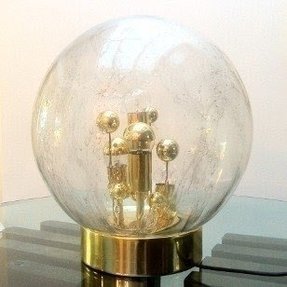 Large glass table or floor lamp by Doria, 1970s Germany. Hand blown glass lamp with bubbles and organic details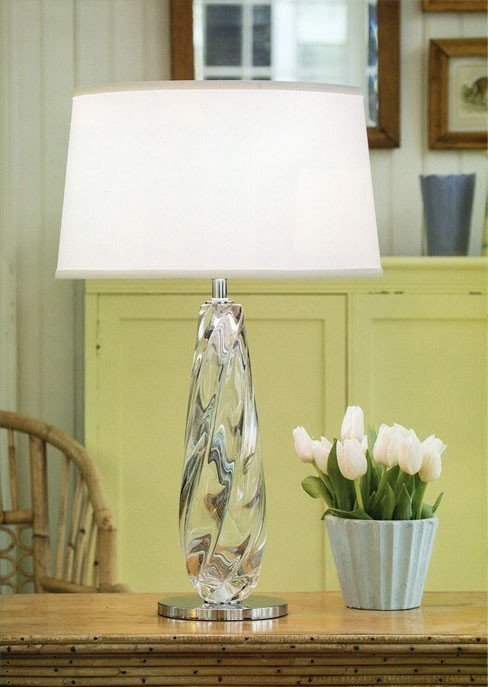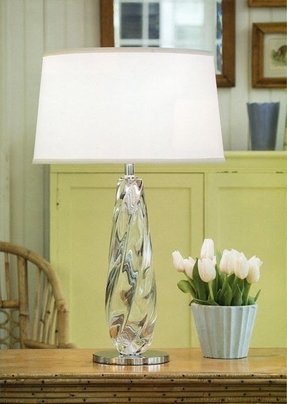 Venetian glass lamps | green room decor with clear hand-blown Venetian glass table lamp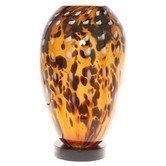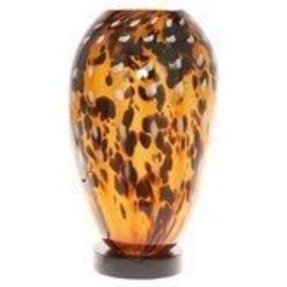 Found it at - Leopard Hand Blown Glass Accent Table Lamp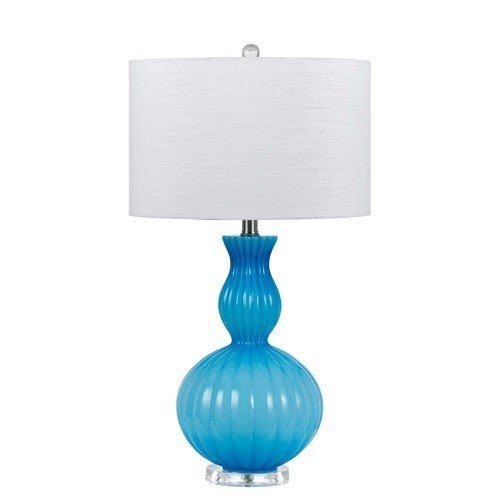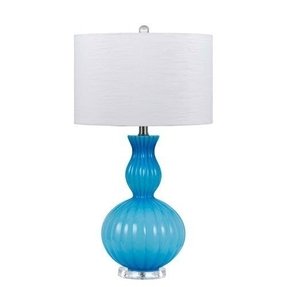 Hand Blown Blue Glass Table Lamp with White Shade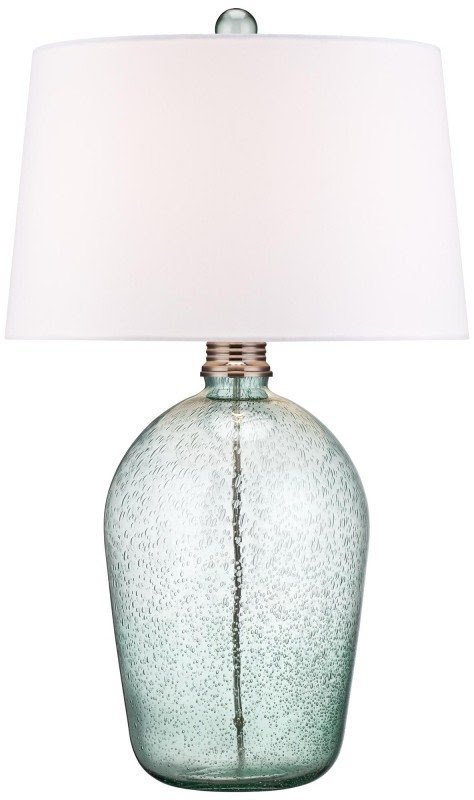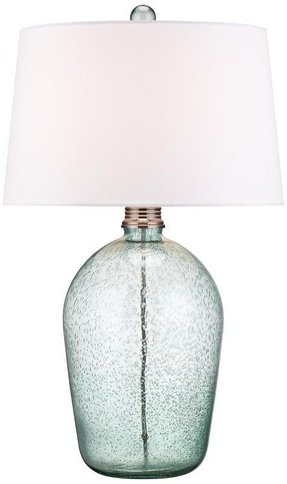 Hand-Blown Teal Bubble Glass Table Lamp | bedroom? a bit tall maybe? (26") $99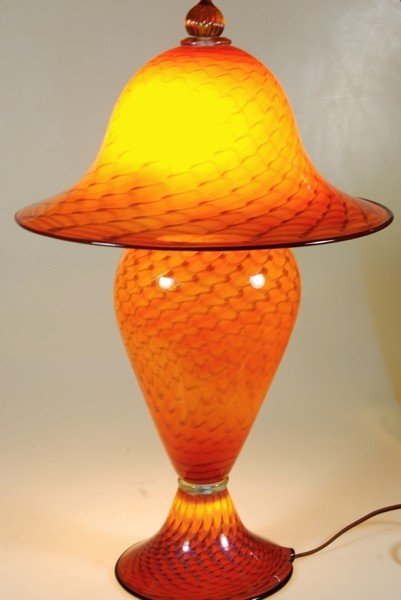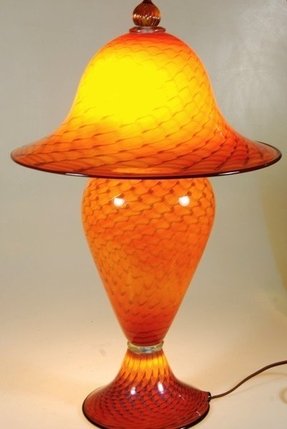 Table Lamp Hand blown Glass 3 piece Mexican Papaya by Artist Rick ...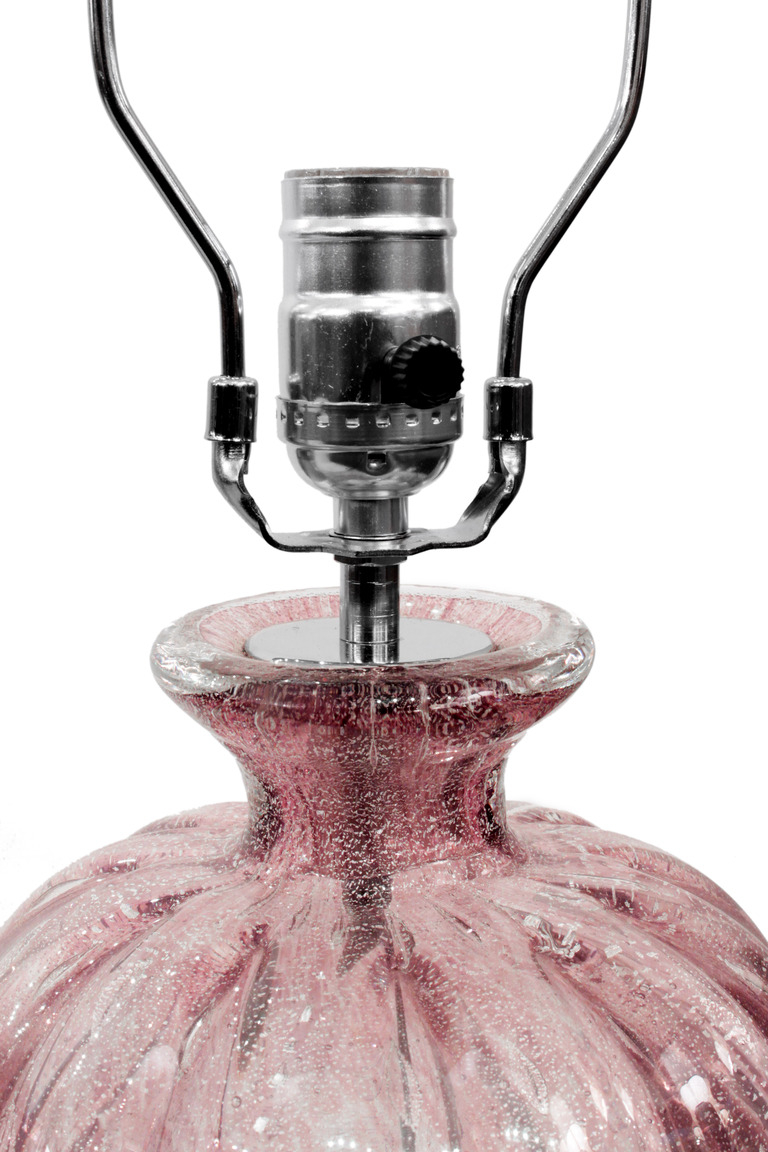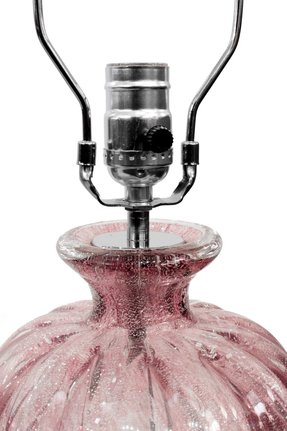 Pair of Hand-Blown Glass Table Lamps with Controlled Bubbles by ...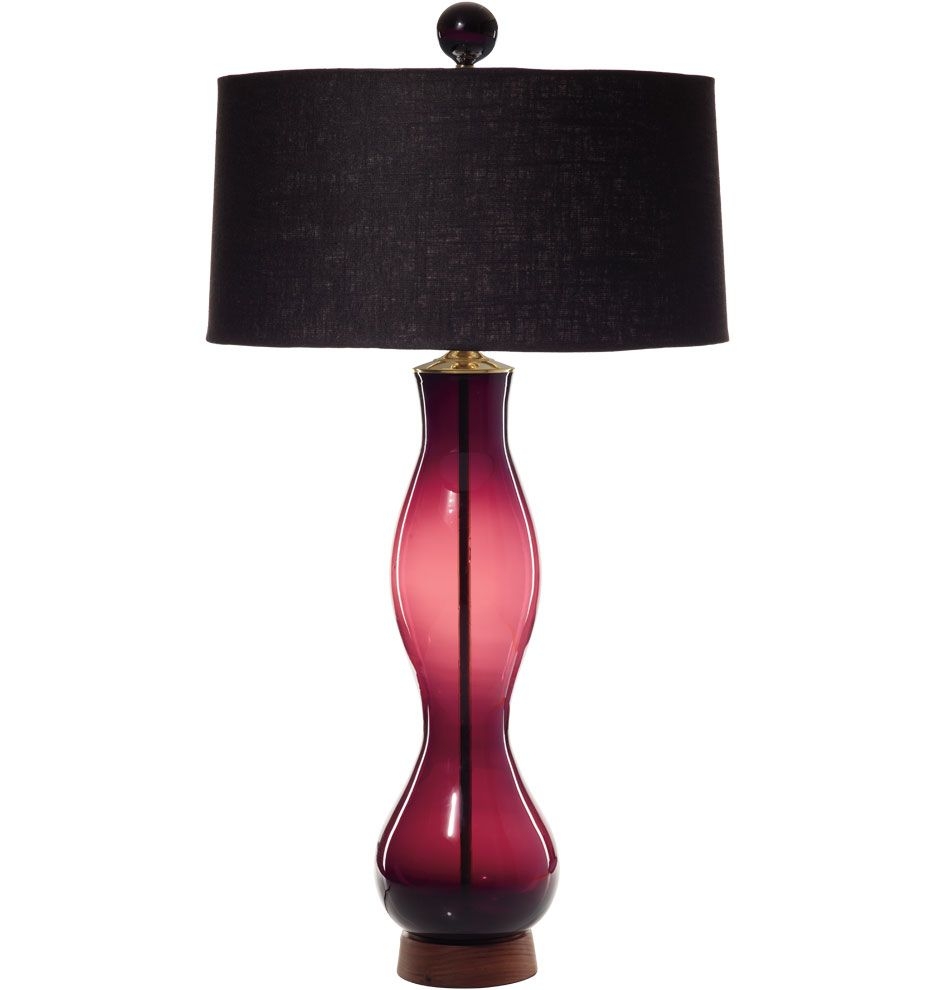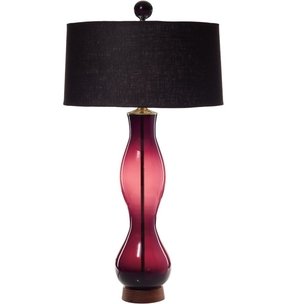 Boasting of its imeccable design and fashionable silhouette, this table lamp comes with a lovely drum shade designed of a quality black material and topped with a ball finial. The body is made of red stained glass, holding a metal rod inside and resting on a walnut-finished wood round base.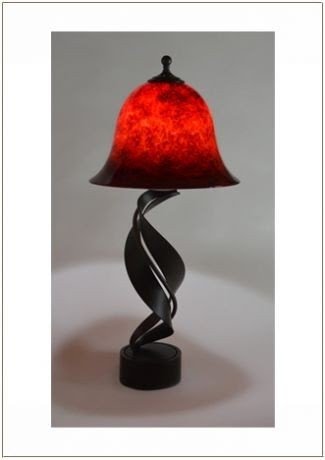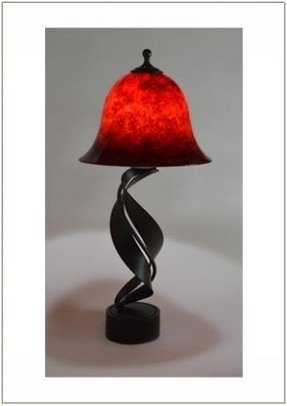 I wouldn't hesitate to suggest that someone buy this Wimberley table lamp for their home. It is made of hand blown glass and gas the beautiful red shade, which create the strong color accent.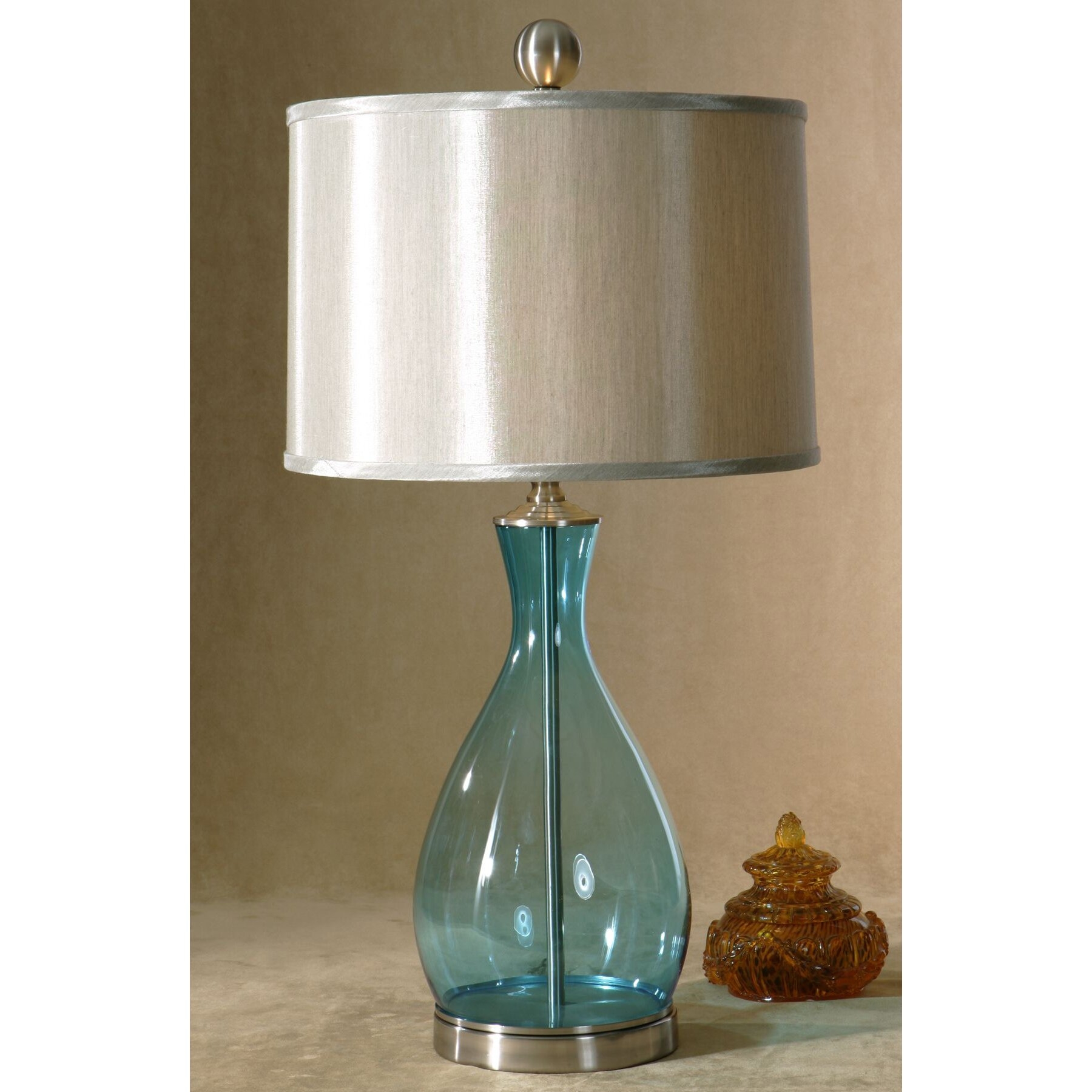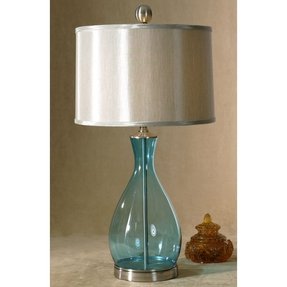 With such a fine table lamp, your contemporary home or office will be oozing with elegance and snazzy looks. The lamp offers a clear blue mouth blown glass body, a circular satin nickel metal base, and a silken silver gray hardback drum shade with a ball finial on top.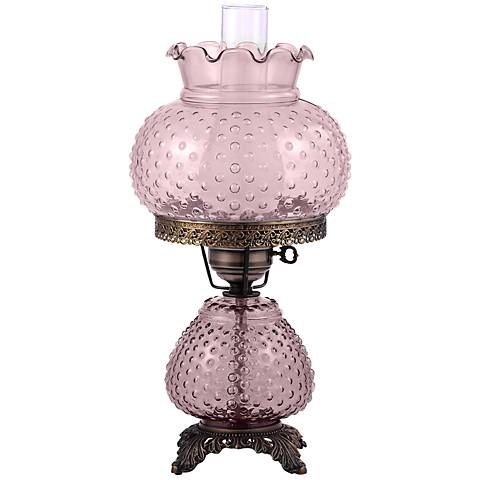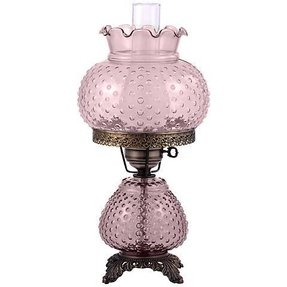 Hobnail Hand-Blown Pink Glass Table Lamp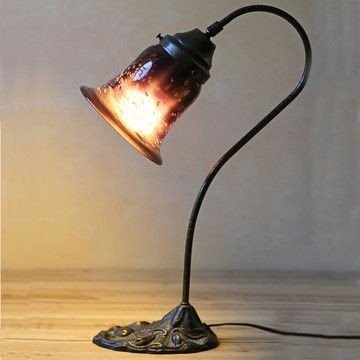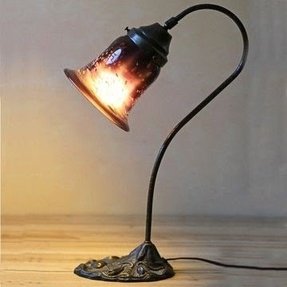 Table Lamps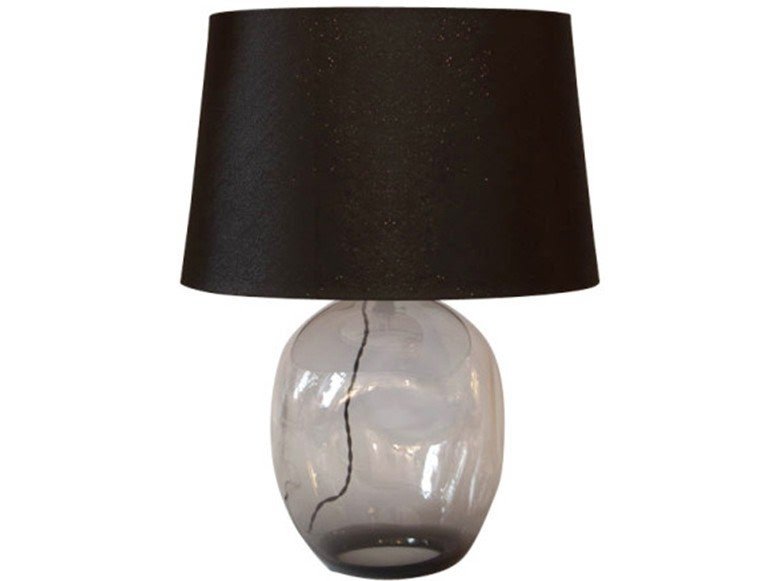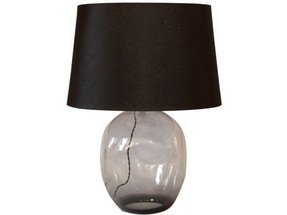 Organic Hand-Blown Table Lamp category Table Lamps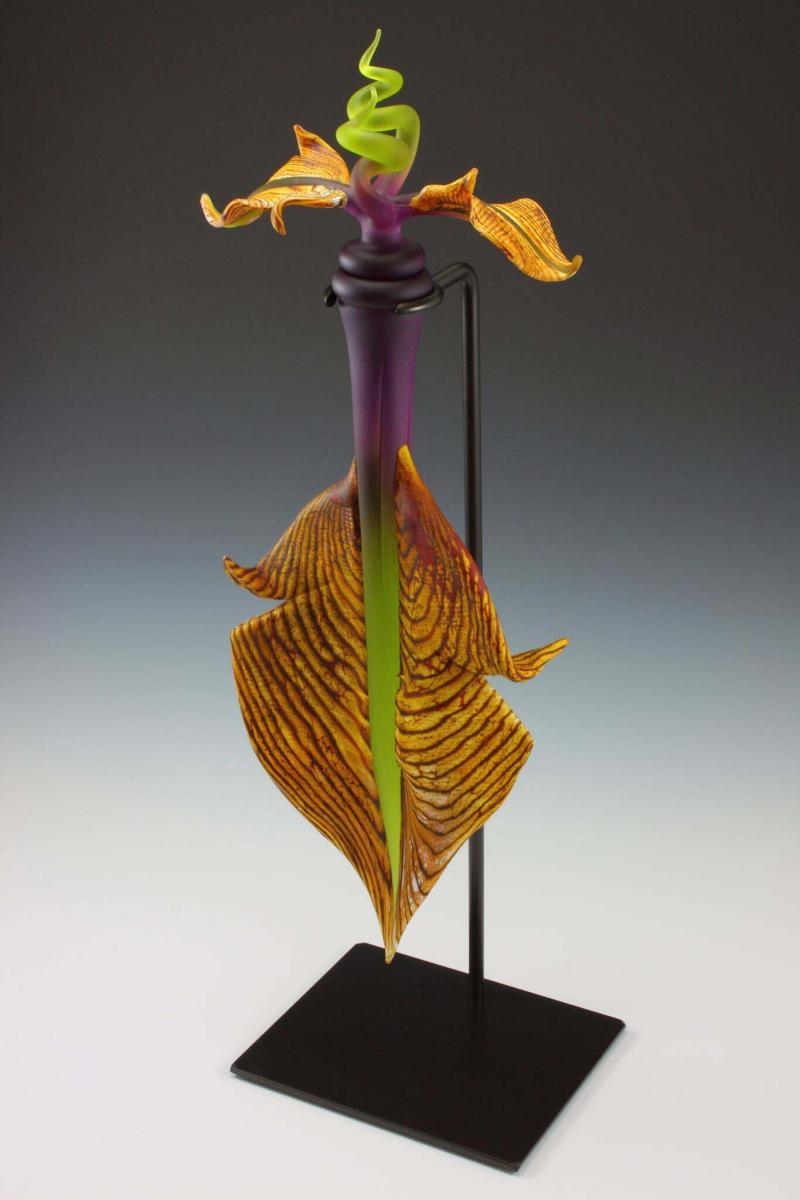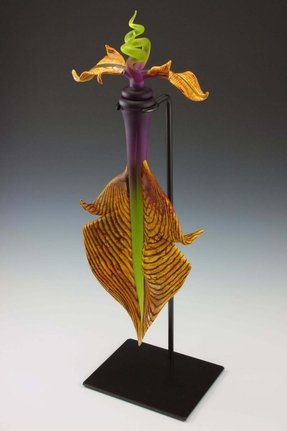 The Talisman hand blown glass sculptural leaf by Gartner & Blade so amazing! I wanna learn how to do this!!!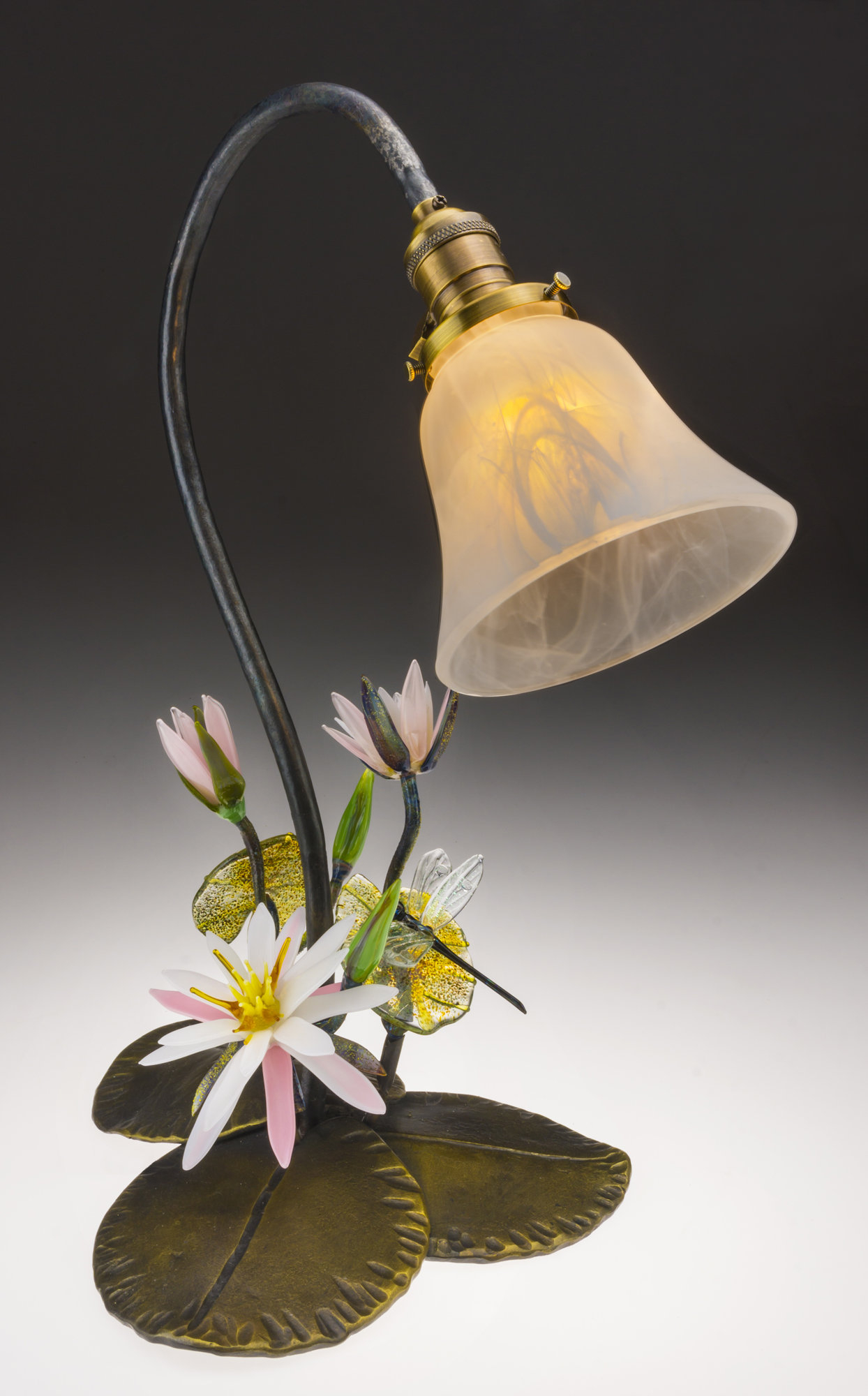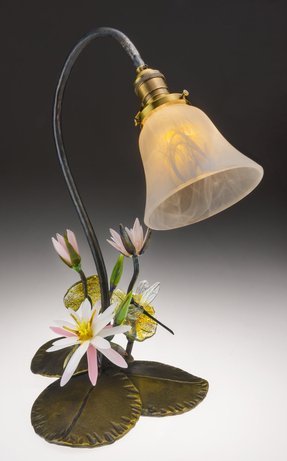 Waterlily Lamp by Loy Allen: Art Glass Table Lamp available at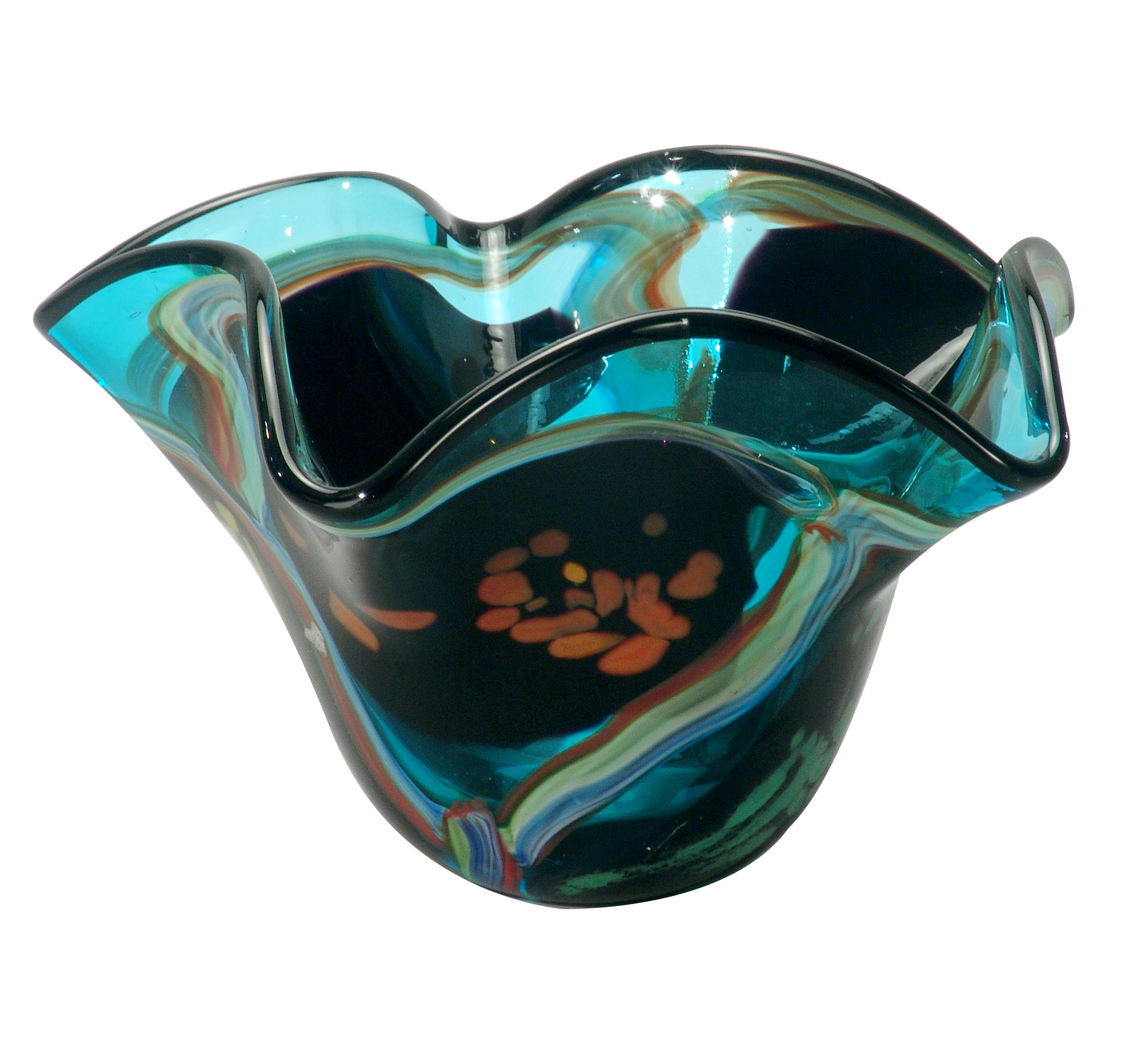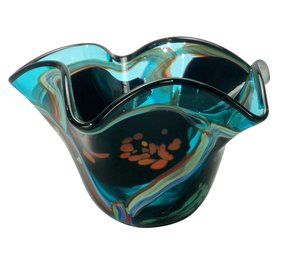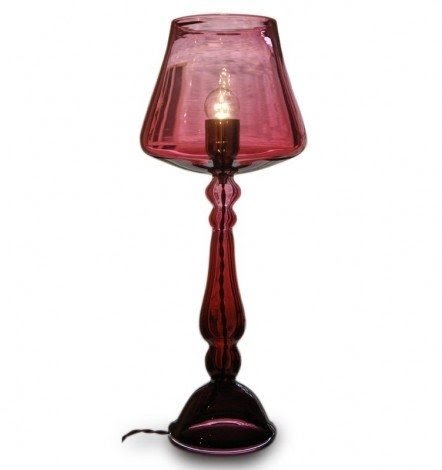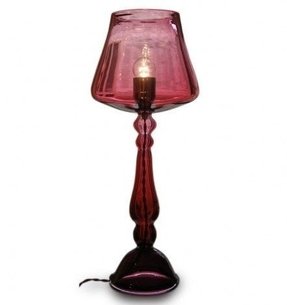 Hand Blown Glass Lamp. I want that!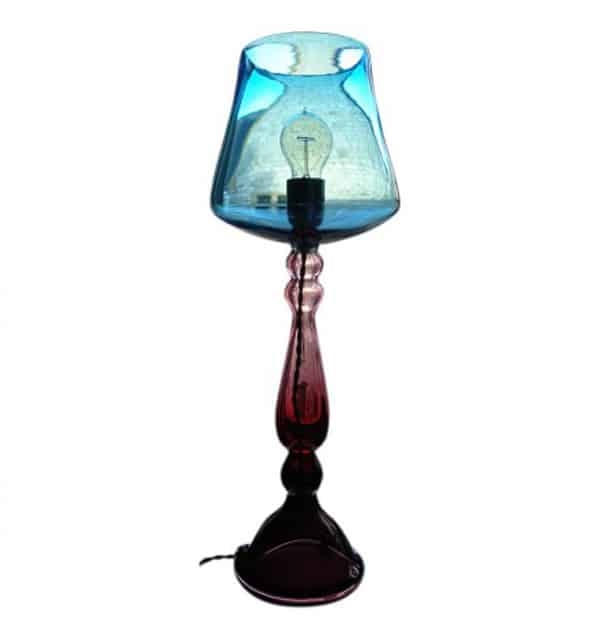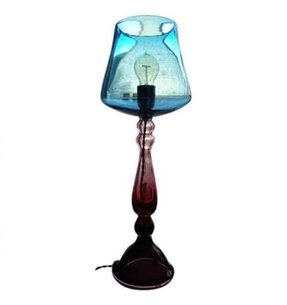 Hand Blown Glass Table Lamp - Turkish Blue & Ruby - Curiousa&Curiousa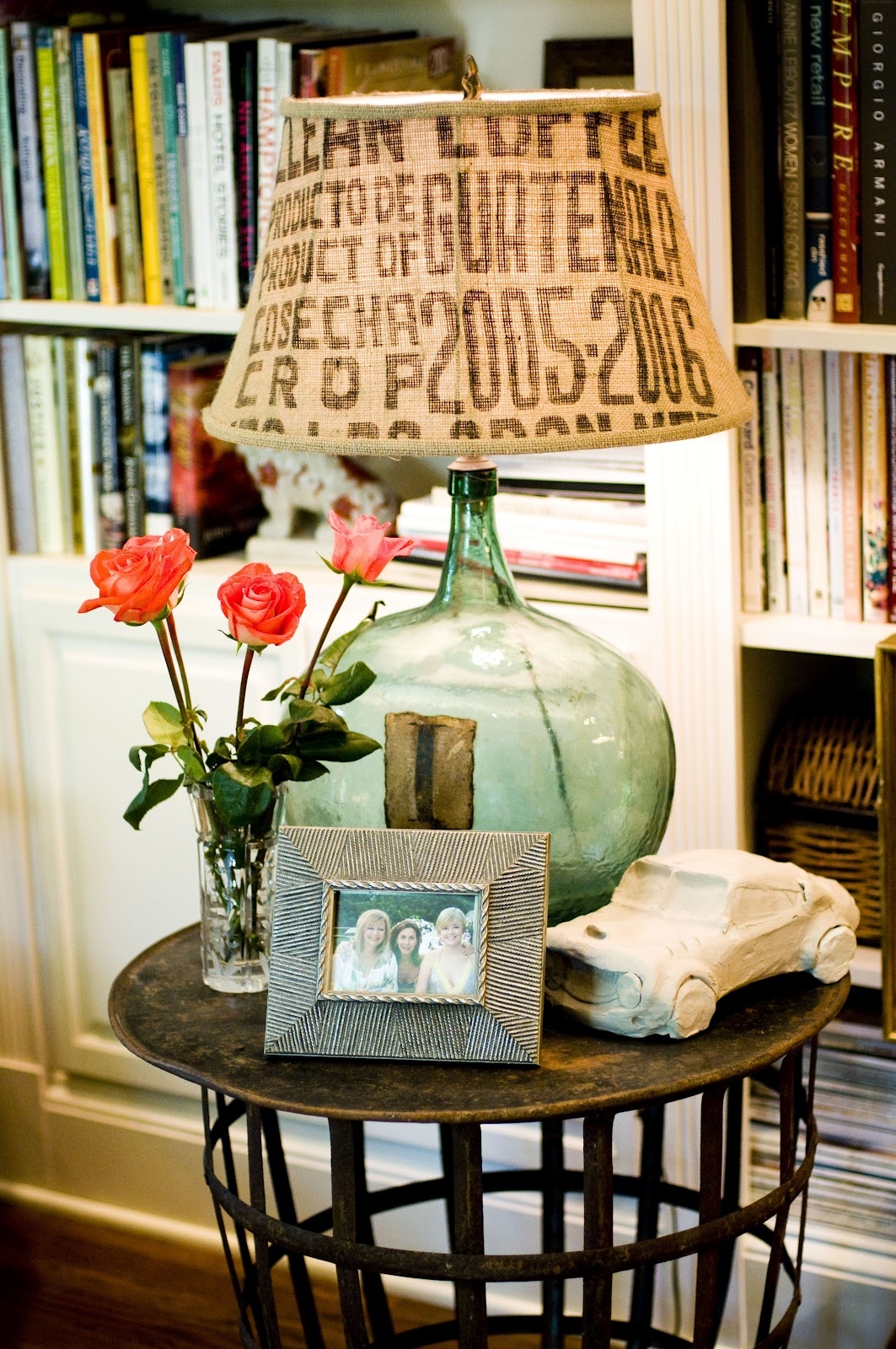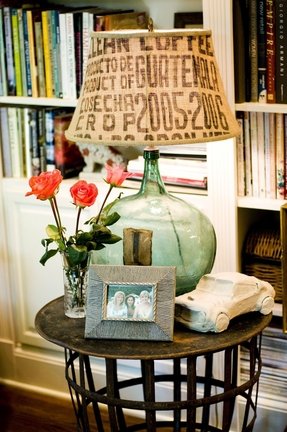 coffee sack lampshade