Our Choice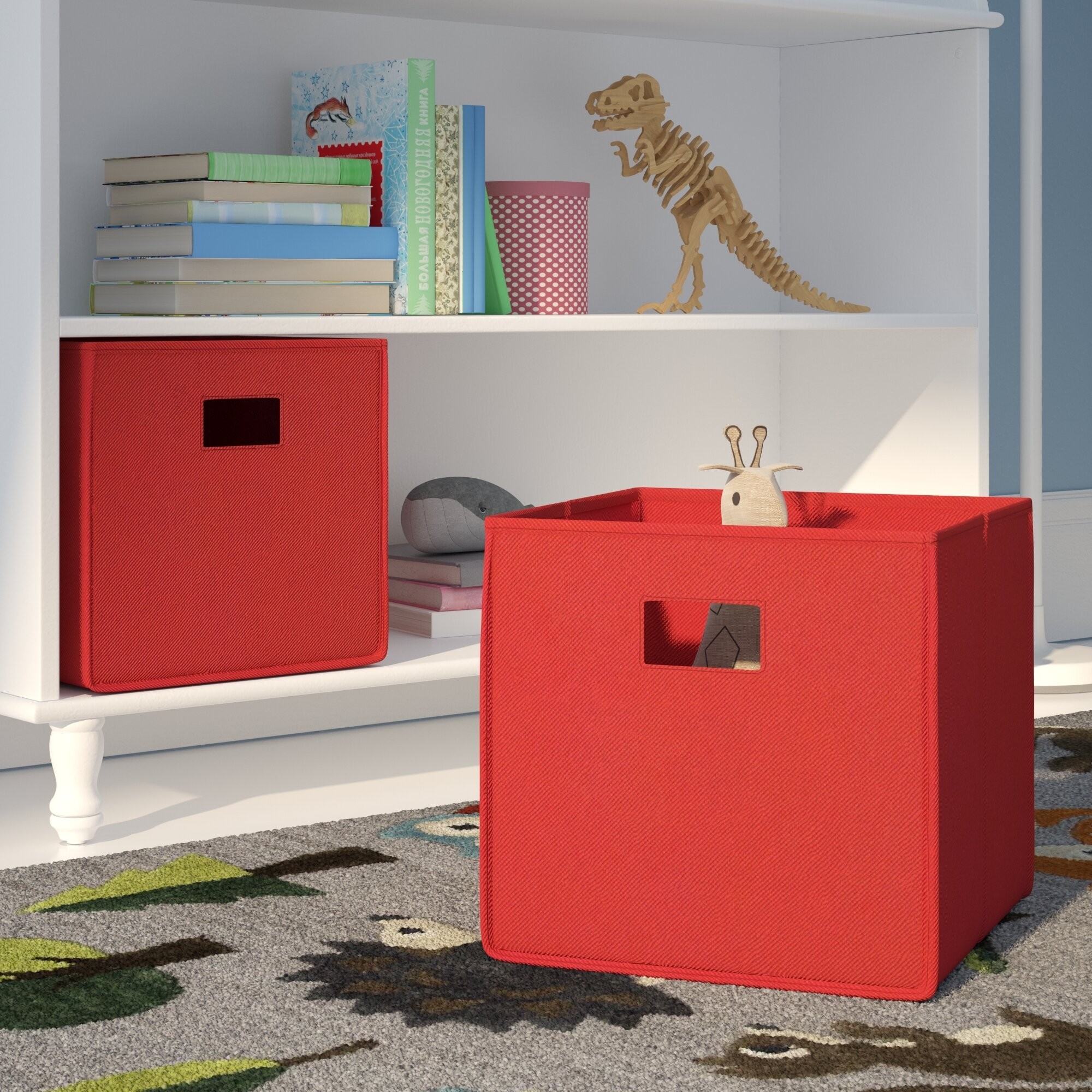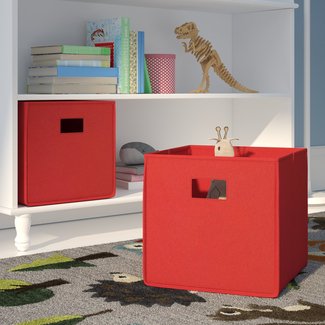 Krout Folding Fabric Cube or Bin (Set of 2)
Organize your space with this colorful storage box set. It provides an easy and cost-efficient way to store multiple items, such as toys, books, and other miscellaneous objects. Its versatile and solid-hued design has a weight capacity of 10lbs, can easily match your current decor, and features a hard bottom board for sturdiness.
Made of polypropylene fabric, the bins are non-toxic, making them ideal for children. Place on open shelves to add a pop of color to the layout.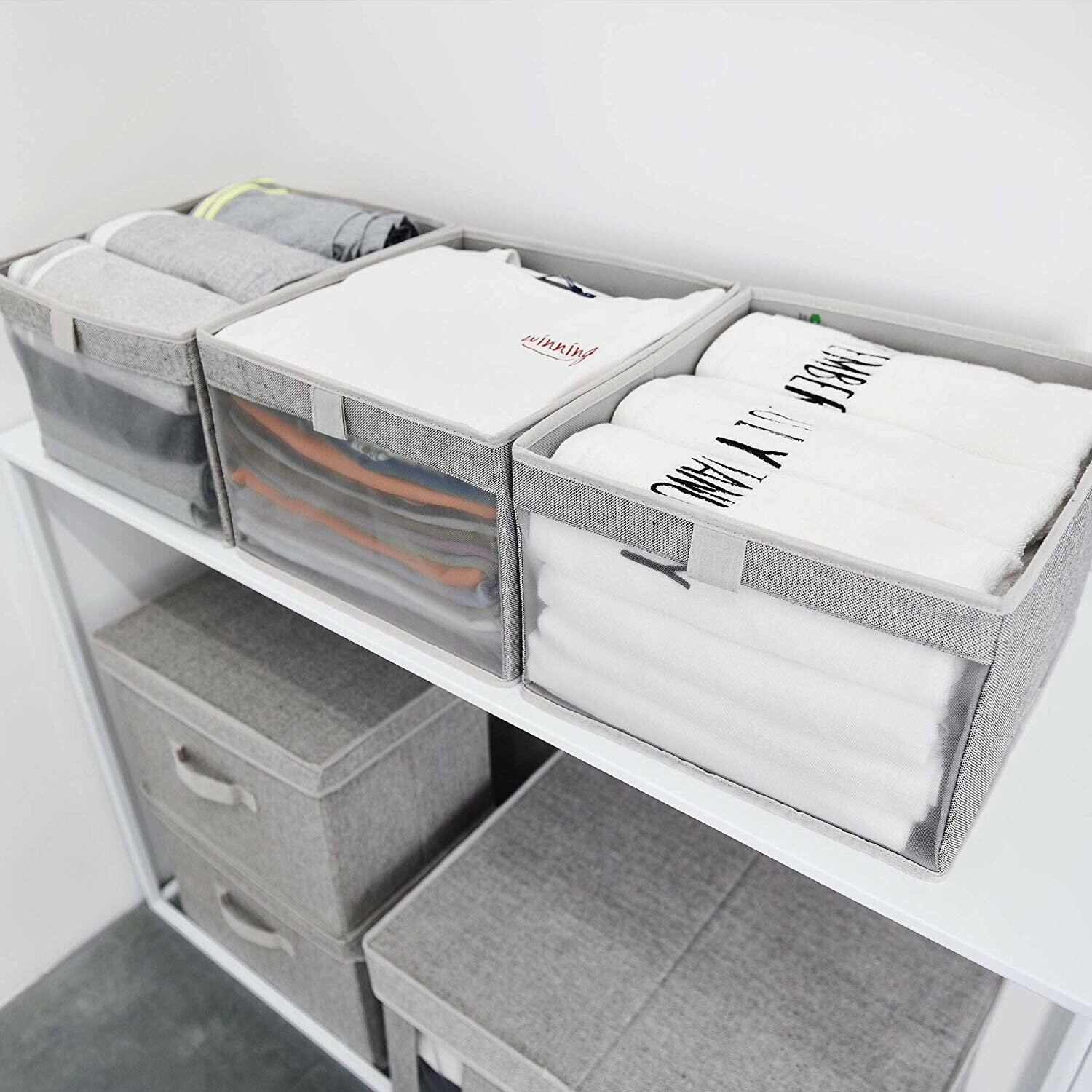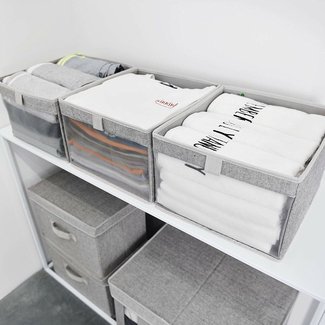 Storage Fabric Bin (Set of 3)
Simple yet elegant, this storage bin comes in a set of 3 and can elegantly display your supplies, clothes, and products. Its design features a transparent PVC window on the front, allowing you to easily see what's inside, a sturdy strap for pulling the bins out of the shelves with ease, and a foldable structure to save space when not in use.
These bins are great for organizing closets and look best when placed on open shelves.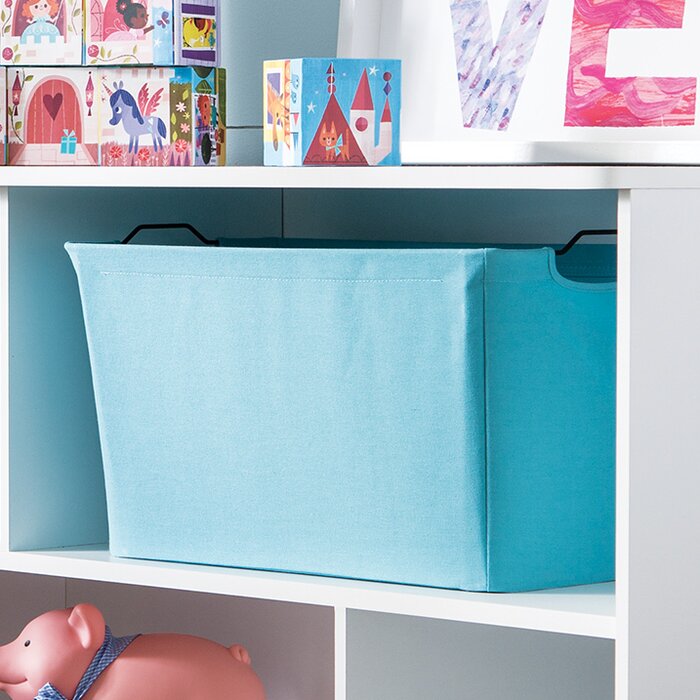 Wire Frame Fabric Storage Bin
Get rid of clutter with this versatile storage bin. Constructed with a sturdy steel wire frame and a polyester/cotton fabric cover, this storage bin is a stylish solution for organizing various items such as toys, office supplies, products, as well as shoes.
Available in aqua, dark and light gray, tan, and yellow, you can easily pick a color that complements your current color arrangement. Place in the laundry room for quickly tossing dirty kitchen towels and other small cloths.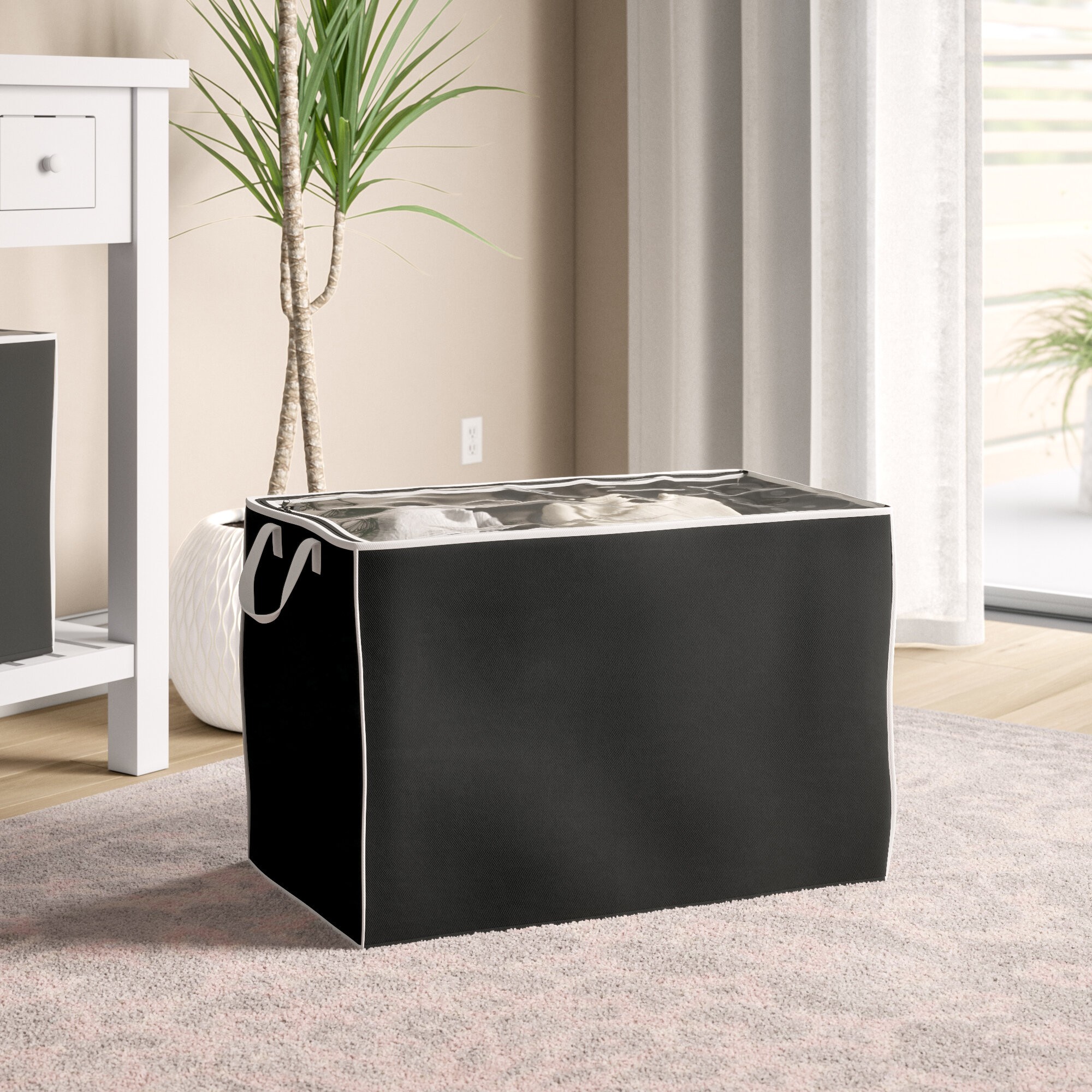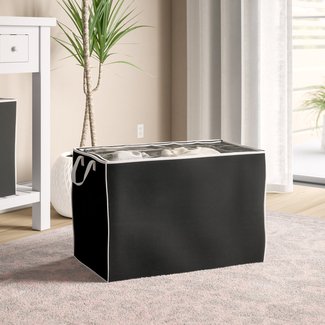 Binegar Jumbo Blanket Bin
This blanket bin is the perfect solution for storing bed coverings and large cloths. Available in a set of 2, these bins help keep your blankets or clothes well organized and keep them protected from dust with its zippered clear vinyl cover.
These storage bags feature 2 handles for easy transportation, plenty of space for storing lots of items, and a sturdy construction that resists tears. Store your clothes from one season to the next with these bins.
Plastic Box (Set of 12)
Minimal and practical, this set of plastic boxes is ideal for storing and organizing miscellaneous items such as toys, art supplies, towels, shoes, and much more. The set includes 12 boxes and features a transparent body to easily see the items inside.
These boxes are stackable and come with a snap-tight lid to keep the contents well sealed. Place on top of each other to save space when organizing your home.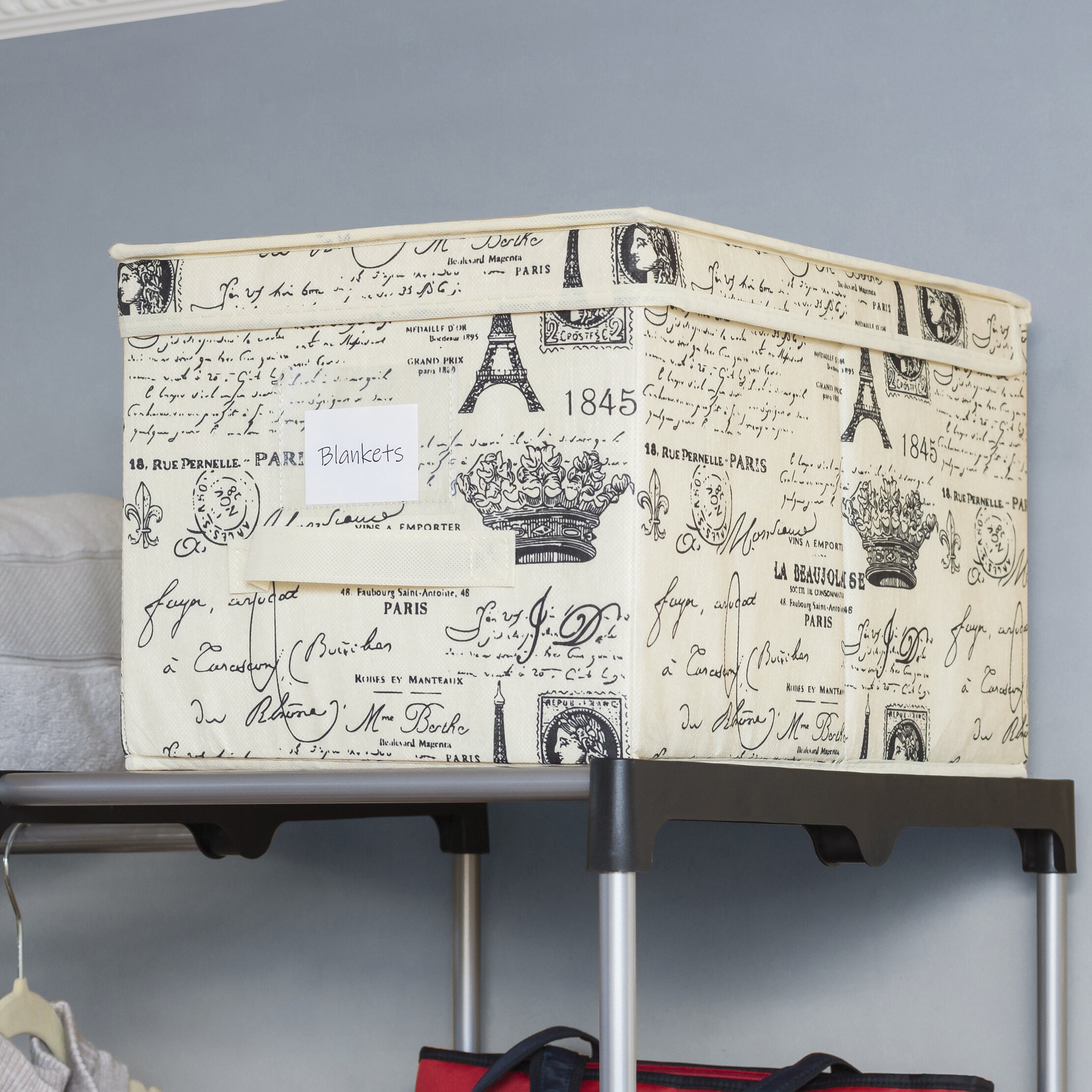 Paris Non-Woven Storage Fabric Box
Sophisticated with a vintage touch, this storage box is the perfect addition for storing your office supplies, letters, crafts, and household essentials in a stylish way. This charming Paris themed box made of non-woven materials features a classic finish with Parisian patterns.
You can neatly keep your items out-of-sight with this storage box and place it on a shelf, countertop, or table to add a chic and quaint element to the interior.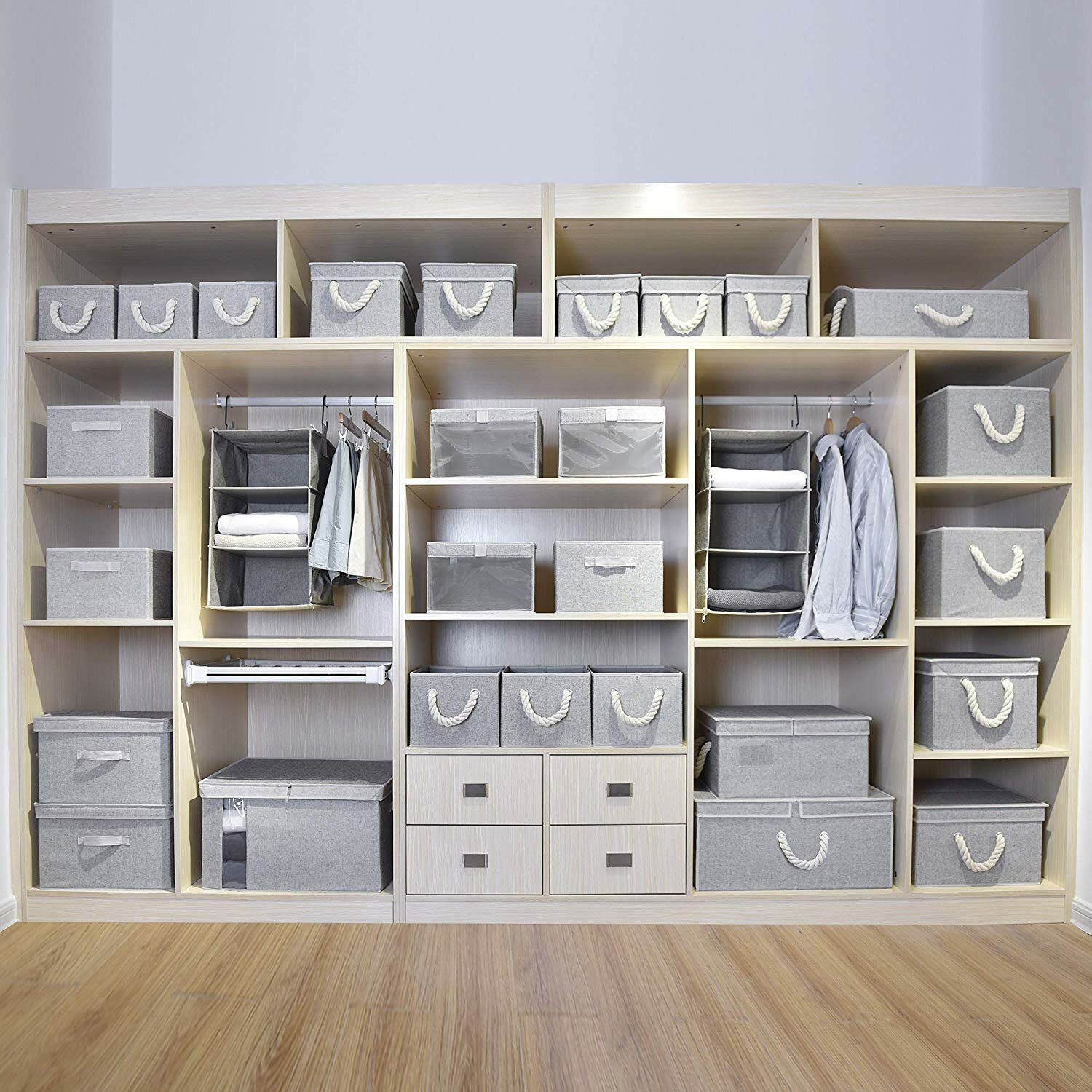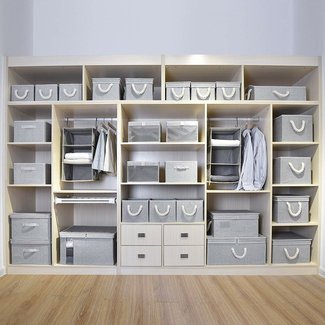 Storage Fabric Bin
If you're looking for a neat and effective way to organize your shelves, this storage bin is a great choice. It features an angled design that perfectly fits in tight spaces and offers a simple yet elegant way to store your clothes, ingredients, and other essentials.
This storage bin comes with side handles and a front handle for easy portability and access and can collapse when not used. Place in your closet to neatly store your purses and accessories.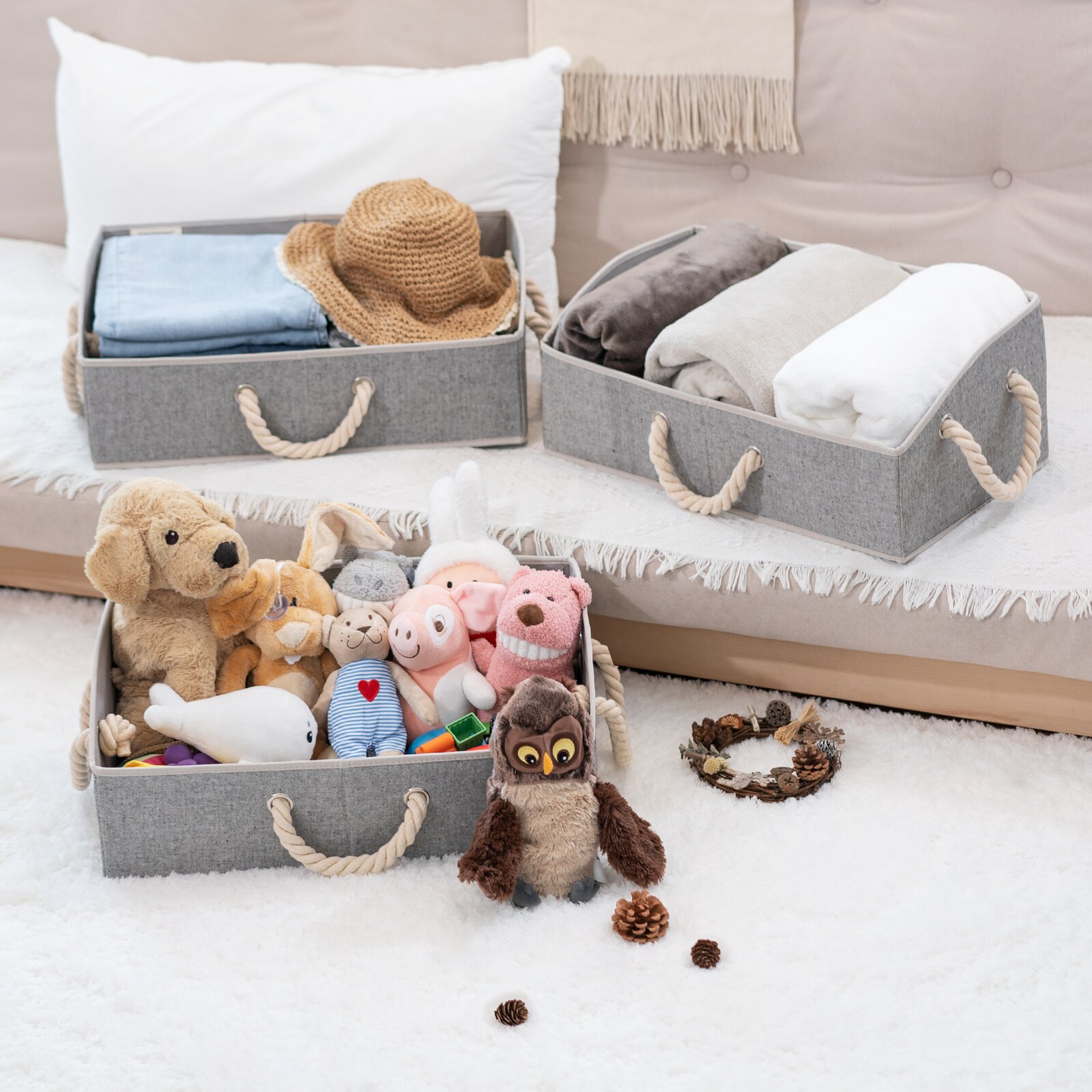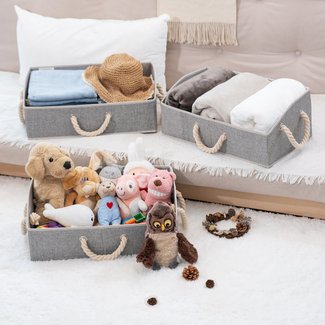 Fabric Box (Set of 3)
Keep your household items organized and tidy with this storage box. The front side allows you to clearly view what's inside but you can also place the box in any direction since each end has a handle.
Available in a set of 3, these boxes feature a versatile trapezoid design in beige and gray and can be used to store anything from bathroom products, books, toys, to clothes. Place in your closet to store your handbags, shoes, and sweaters.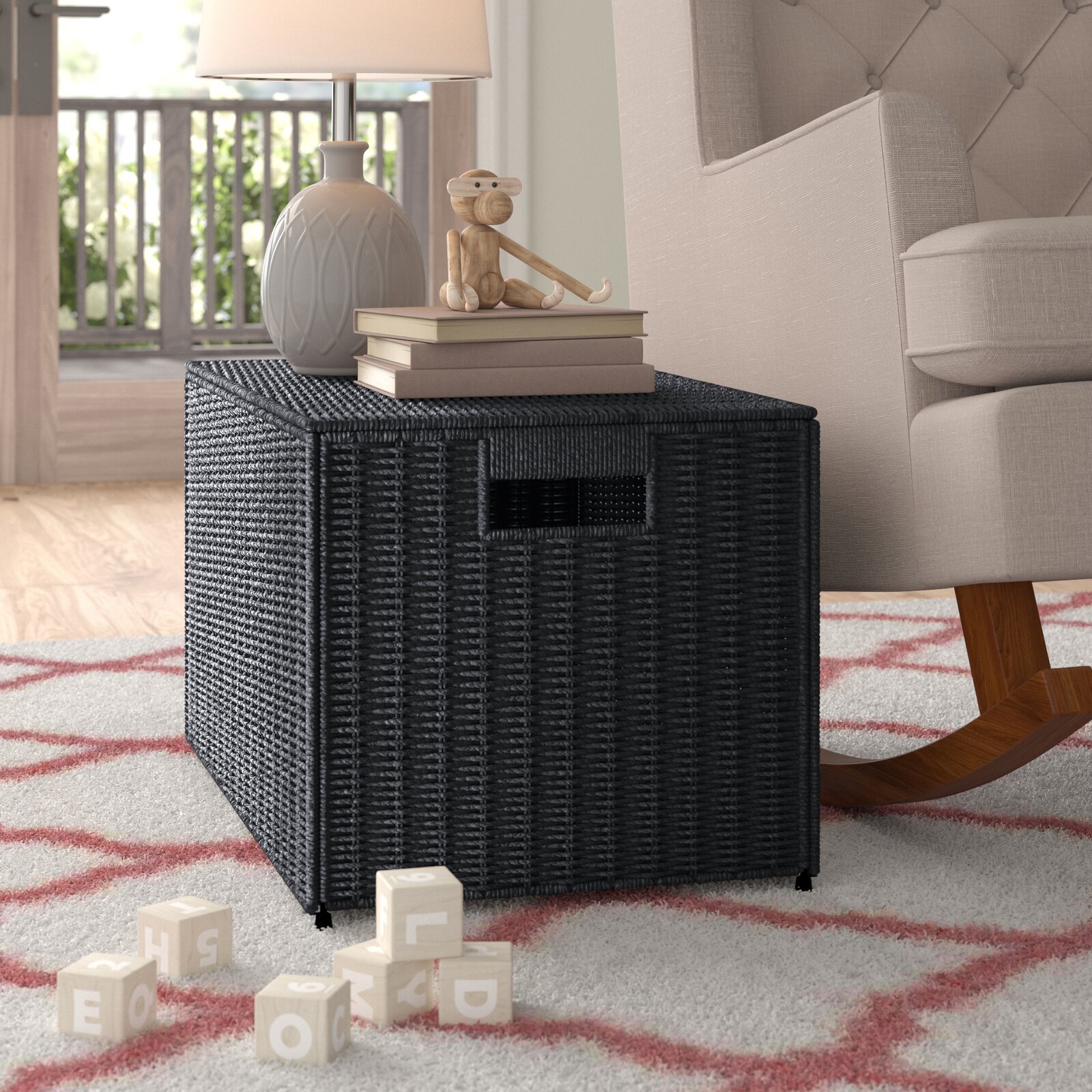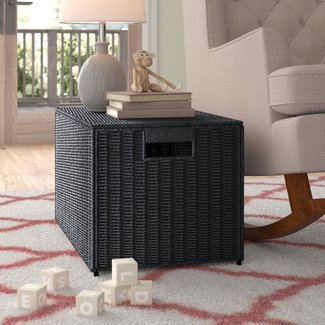 Wicker Box
This storage box is the perfect storage solution if you want something multifunctional, spacious, and elegant. It comes in a black, natural, white, and brown finish that looks good with all sorts of color coordinations and has a seagrass and paper rope design that adds a cozy flair to any interior.
Featuring an attached base, lid, and rubber feet for firmness and stability, this box can be used as a laundry hamper, a toy box, and an out-of-sight storage.