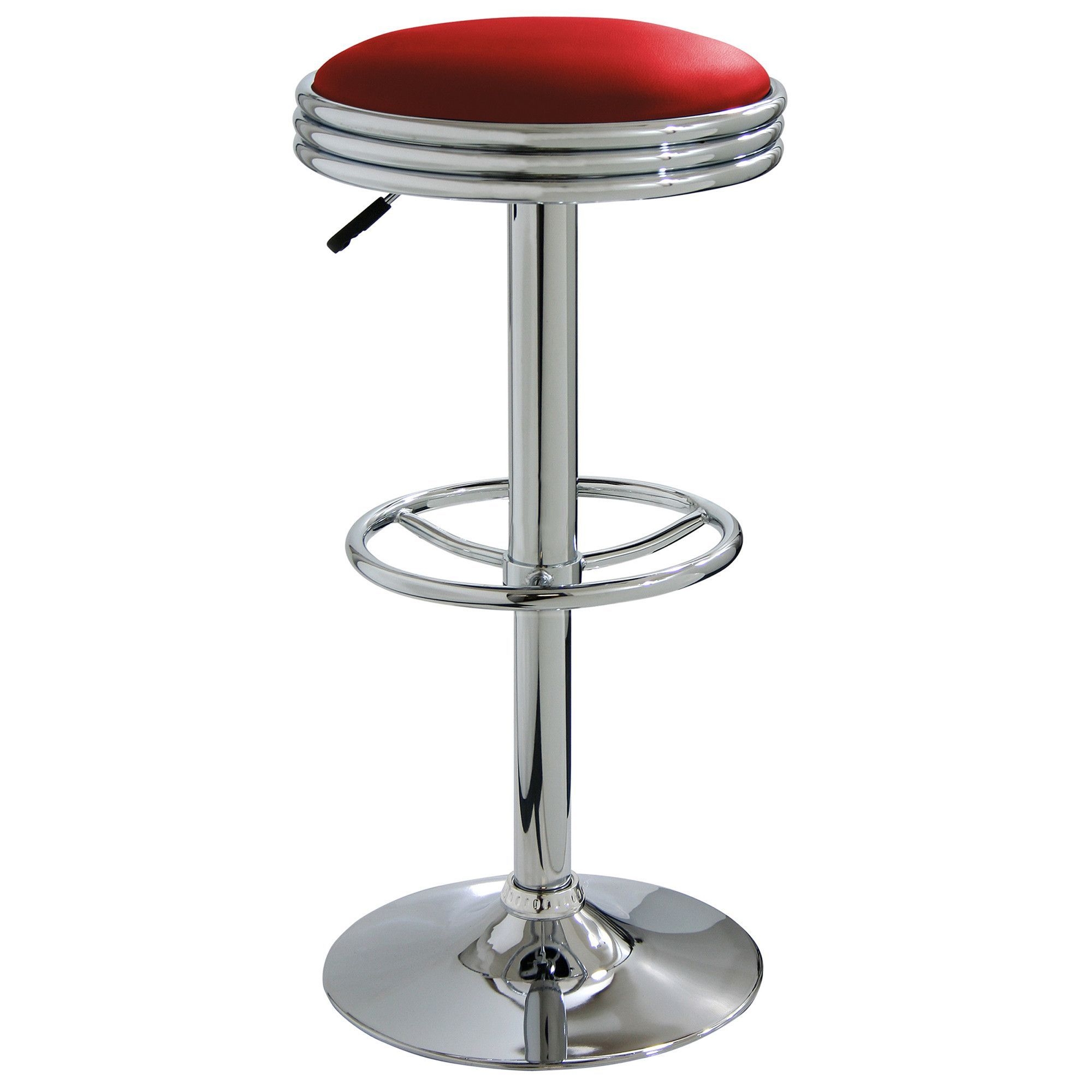 A bar set including a bar height round table and two matching stools. The bases of each piece are constructed of metal with chrome finish. The table features red top, while the seats of the stools are black.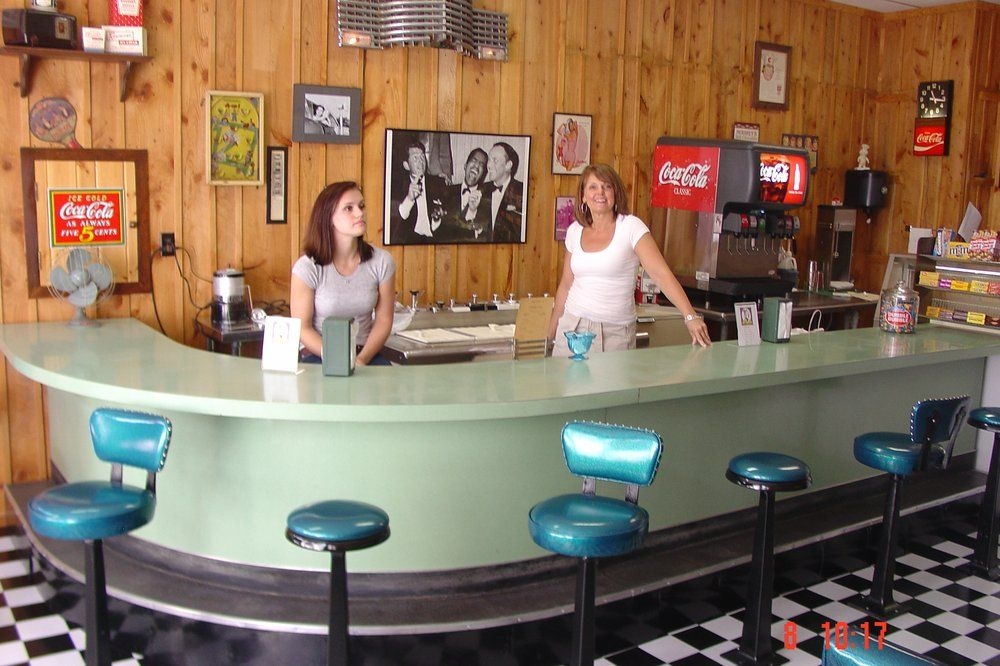 Scoop's Old Fashioned Ice Cream Parlor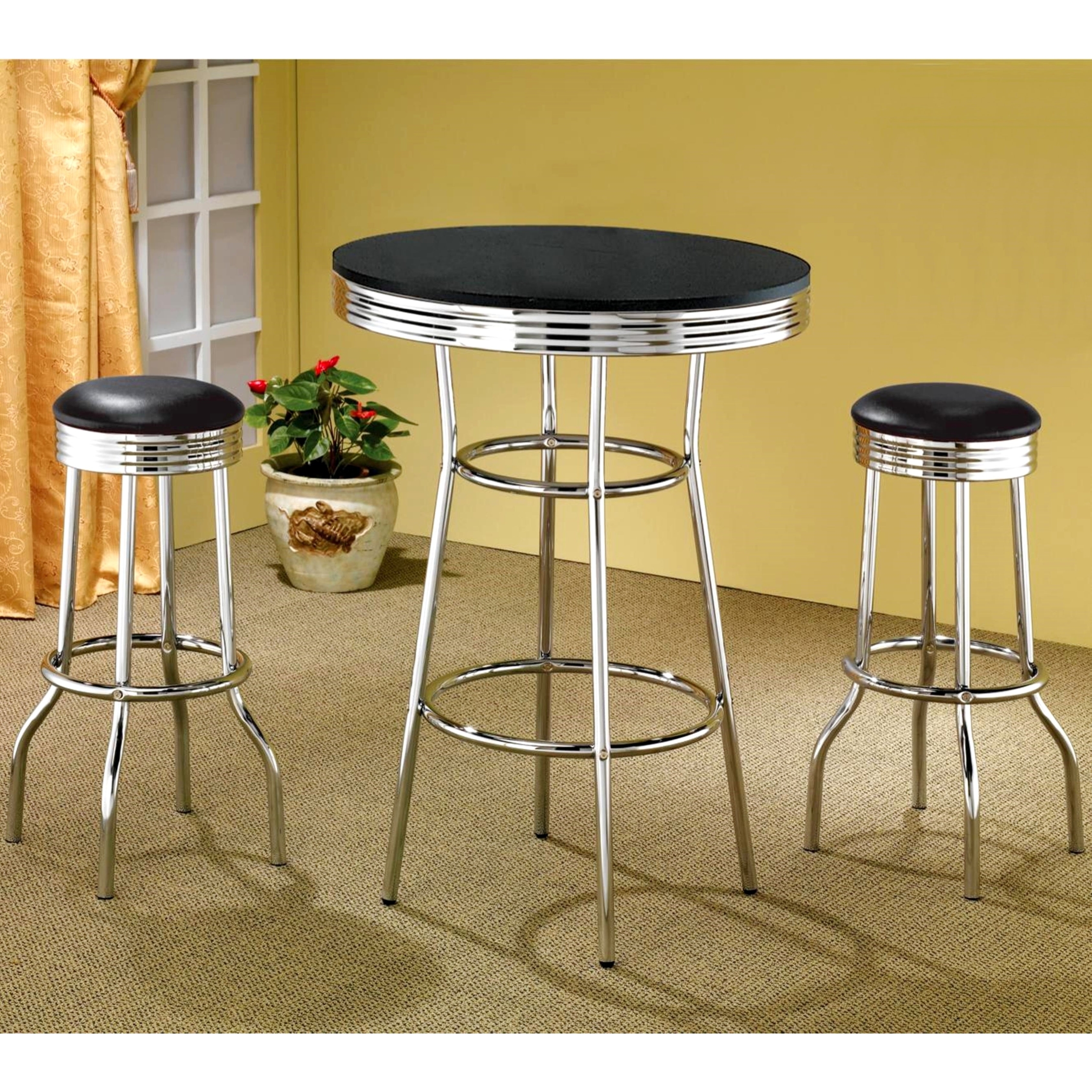 This Beautiful 3-Piece Counter Height Table Set in Retro Chrome Finish looks like it was pulled out straight from the 50s. The set is consisted of 1 round bar table and 2 backless barstools. Each piece also includes a sturdy and aesthetic metal frame.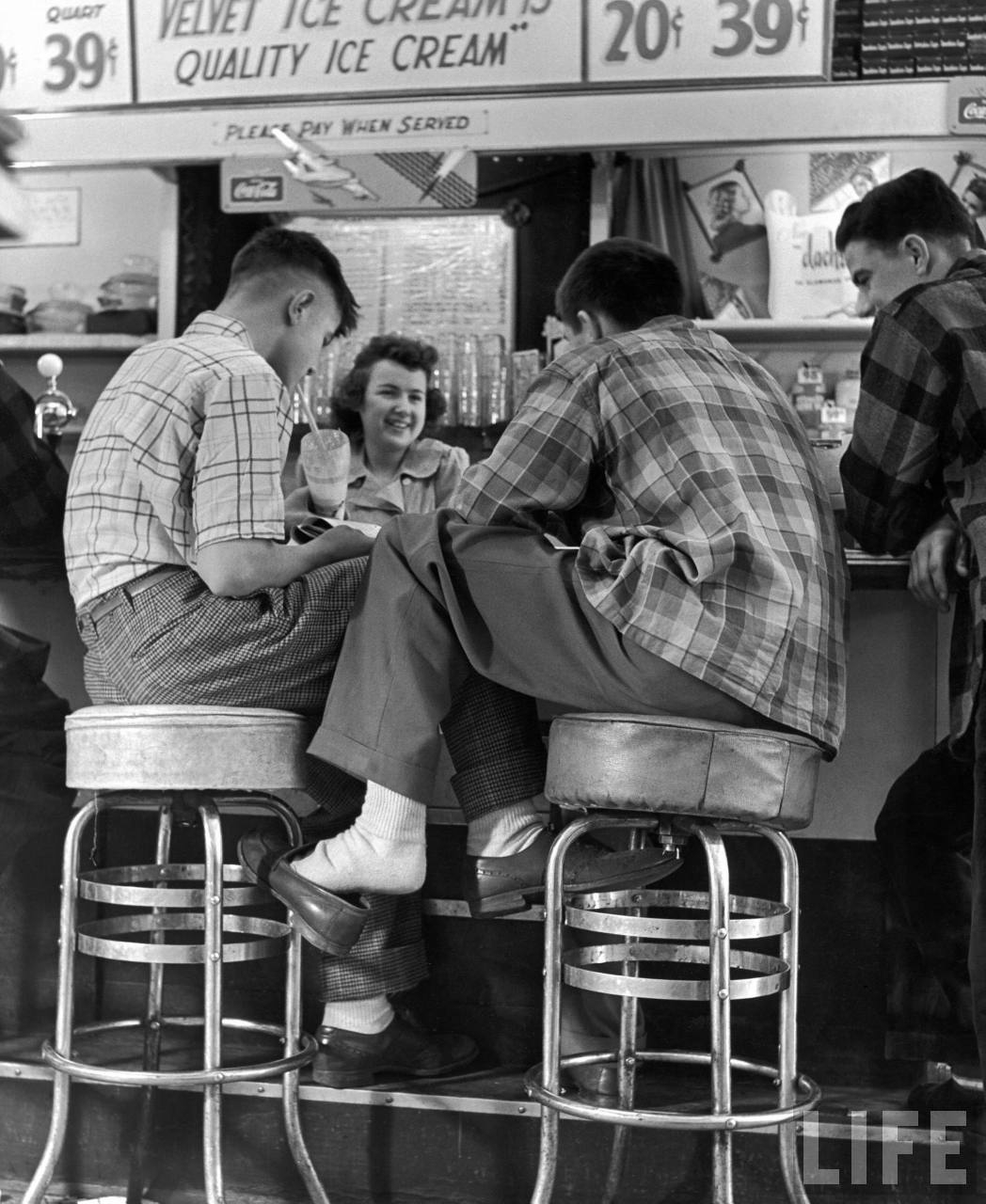 1950's Teenagers at The Soda Fountain. Does anybody remember these wonderful venues of teen age gatherings?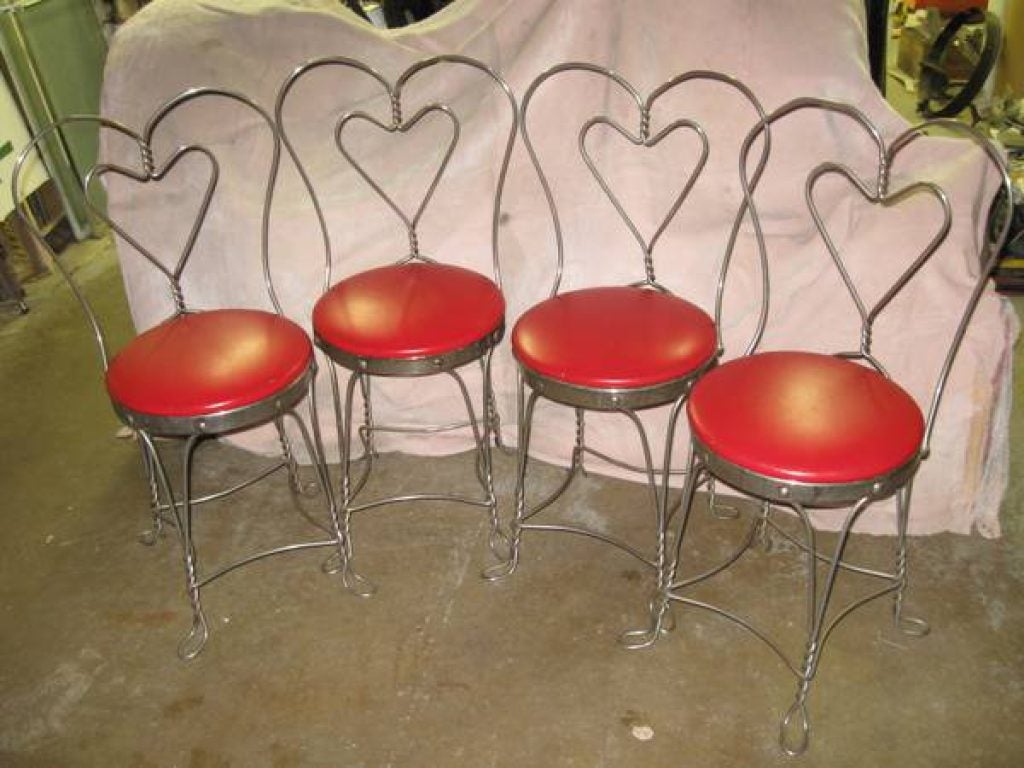 Found on