Our Choice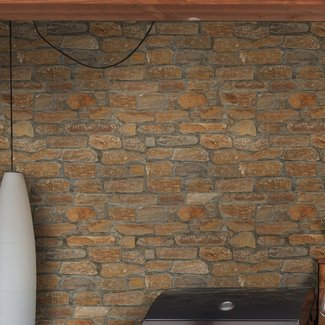 Canyon Creek Veneer Random Sized Natural Stone Splitface Tile in Gray
If you're looking to redecorate your walls in an earthy sort of way, then this veneer siding in chocolate brown, rust, and light brown will help you achieve just that. These attractive pieces give your home or business property a warm and welcoming feeling. Perfect for exterior walls and landscaping features as well as interior accents, featured walls, and fire paces. This product is indoor air quality, children, and school certified, so feel free to use it in your home, office, or place of work.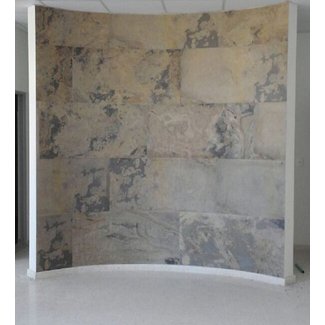 Flexible Veneer Sheet 24" x 48" Natural Stone Field Tile
If you're just starting to enter into the world of stone cladding, then this natural stone veneer is a great start. The rich and sweeping colors of real stone can be brought inside your home with the flexibility, sturdiness, and lightness of fiberglass. It's also suitable, adaptable, and weatherproof, so it can be used on exterior walls as well. The top layer is actual natural stone stuck to a backing of fiberglass resin. So ultimately, you get the appearance of natural stone with the benefits of being lightweight and flexible and having easy installation and maintenance.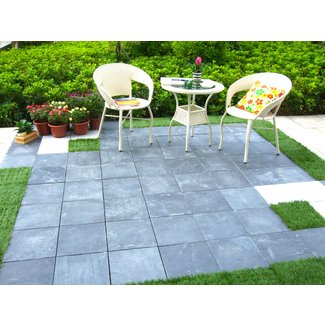 Courtyard 11.8" x 11.8" Stone Interlocking Deck Tiles in Gray
Are you looking to update your outdoor space? Then these beautiful courtyard deck tiles in grey will definitely help you out. The perfect addition to any deck, outdoor seating area, or patio, they are easy to install and enjoy. You won't find any adhesives involved, and the tiles easily snap into place where ever you choose to set them. These tiles are low-maintenance, long-lasting, UV resistant, and ultra-durable. The base also allows water to drain away quickly and freely, ensuring the top surface is always dry.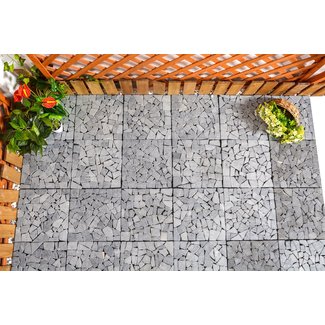 Courtyard 11.8" x 11.8" Stone Interlocking Deck Tile in Gray
Give your outdoor space a facelift with these interlocking gray deck tiles. The perfect addition to any outdoor seating area, pathway or deck, it's also easy to install as it easily snaps into place as you lay them down. The surface material is stone, and the PE base allows the water to drain away freely, so these veneers always remain dry. Effortlessly add them to your exterior space to give your yard a beautifully landscaped look.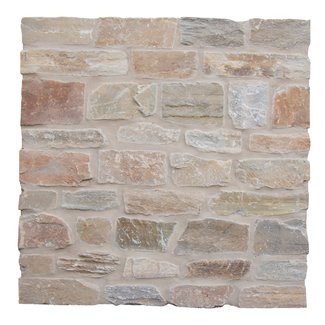 Loose Veneer Natural Stone Field Tile in Gold
Are you looking to bring a little bit of the outdoors inside? Then these natural stone veneers are for you. A blend of creams, whites, and light browns, it creates an elegant yet earthy look. The rustic veneers are suitable for exterior cladding and landscaping, as well as interior accent walls and fireplaces. These veneers are also slip-resistant and waterproof making them ideal for outdoor spaces.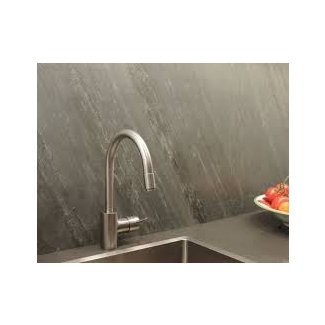 Flexible Veneer Sheet 24" x 48" Natural Stone Field Tile
If you're looking for veneers that are lightweight and flexible but still have a realistic look, then you are in luck. These lightweight veneers are made from a real stone surface placed on bonding resin and a glass sheet. They are water-resistant, impact-resistant and this all makes installation quick and easy. Feel free to use it on bathroom walls, featured walls, and outdoor garden areas as well.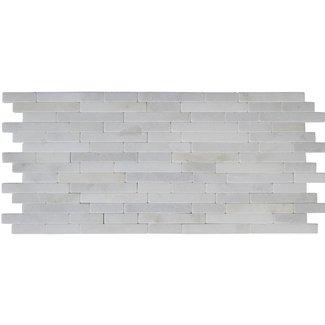 Greecian 8" x 18" Tumbled Veneer Marble Splitface Tile in White
Available in elegant shades of white, these veneer marble mosaic tiles are suitable for interior and exterior use. Turn plain and boring walls in your yard into a sight for sore eyes or alternatively redecorate your fireplace wall to create an eye-catching focal point inside your home. Thanks to the UV, rust chip, fade and scratch resistant properties, these veneer tiles of versatile enough to be used on practically any indoor or outdoor floor or wall.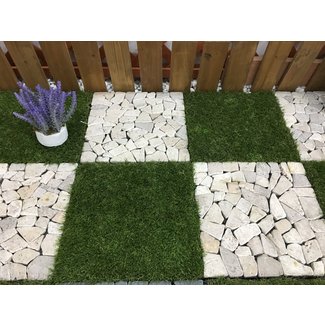 Courtyard 12" x 12" Stone Interlocking Deck Tile in White
These interlocking deck tiles in white are not just for functional purposes, but they are just as decorative. Installation is hassle-free, and there are no adhesives, but once the tiles are laid down, they create an eye-catching, attention-grabbing look for all to see. Feel free to mix and match them in your outdoor landscaping area or install these picturesque tiles on your patio or outdoor deck for a flawless and uniform look.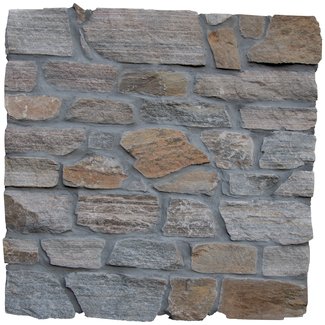 Safari Loose Veneer 12" x 12" Natural Stone Splitface Field Tile in Gray
Complete an indoor or outdoor decor project with these natural stone veneers. Available in gray and brown tones, they create a natural and earthy look in any space. The tiles are randomly shaped and available in loose pieces; however, they create the perfect homey feel in any house or business setting. Recommended for cladding, dividing walls, and other architectural and landscaping features, they are also suitable for interior feature walls and fireplaces. The veneers have a natural finish with low sheen.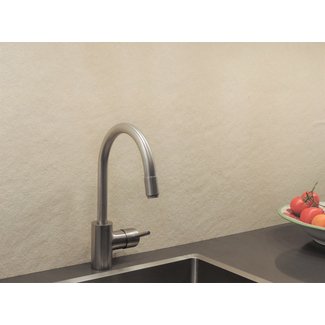 Flexible Veneer Sheet White Sandstone 24" x 48" Natural Stone Field Tile
These white sandstone veneers are the epitome of elegance. The neutral and rich creamy colors blend in with any background or interior decor setting. With all the flexibility of veneer but the appearance of real stone, you'll be able to redesign and redefine any interior or exterior space in your home. These veneers weatherproof and frost resistant making them perfect for outdoor use.